Forty years working for one car company. Can you imagine that? It would surely do something to you.
You'd feel like a part of the brand, especially if your job entailed tuning, testing and perfecting products, and those products were Lamborghinis.
This was Valentino Balboni's life for four decades.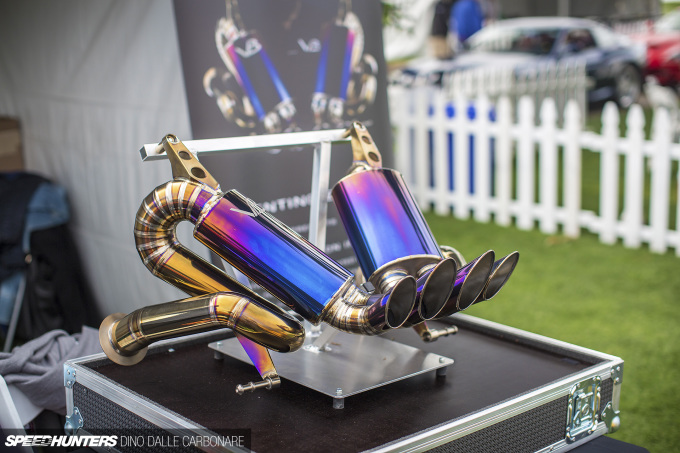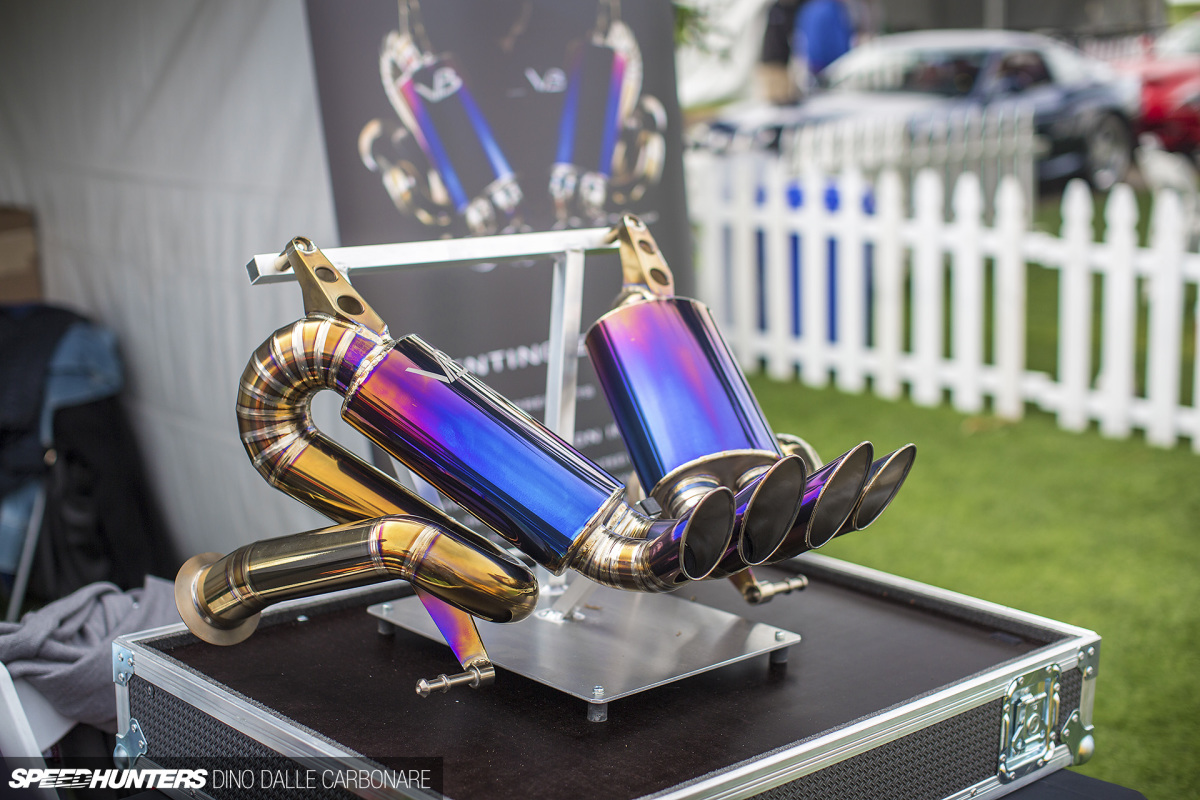 The former Lamborghini head test driver retired in 2008, but now he's back, stepping into the aftermarket with his own brand. The catalog of Lamborghini upgrade parts that Balboni will sell under the 'VB' banner will no doubt grow over the next year or so, but for now, to make an impact with enthusiasts, he's started things off with a jaw-dropping exhaust system.
Made entirely by hand, the quad-exit titanium system for the Aventador SV takes 350 hours to create. The whole thing weighs just 6.3kg (13.8lb), less than half that of the stock system. By design it'll obviously flow better and help the screaming V12 generate a touch more power, although figures aren't quoted.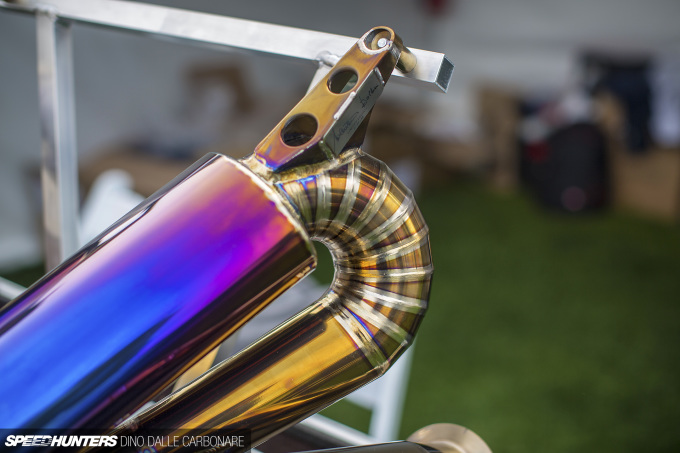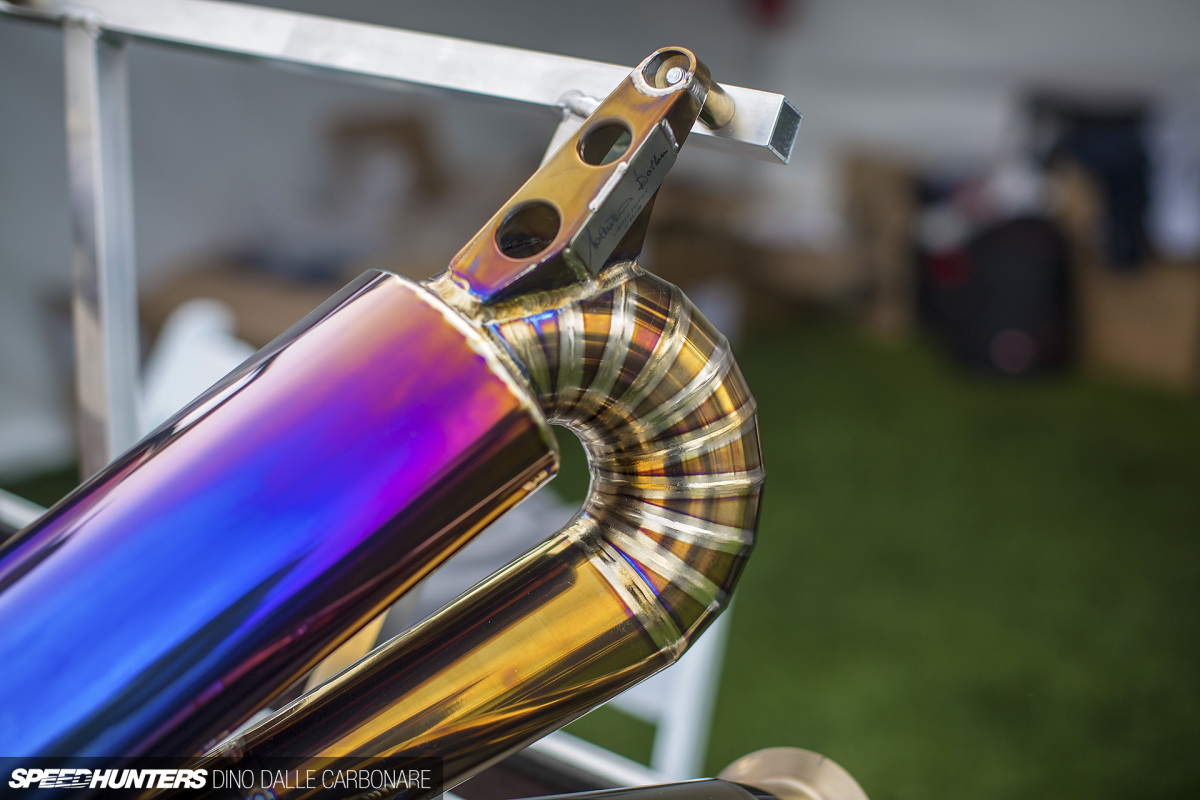 Every weld on the lobster-tail bend is smoothed out and heat treated to bring out the natural colours that titanium is so well known for.
The mounting brackets are cut from billet titanium and use the stock exhaust mounts on the car.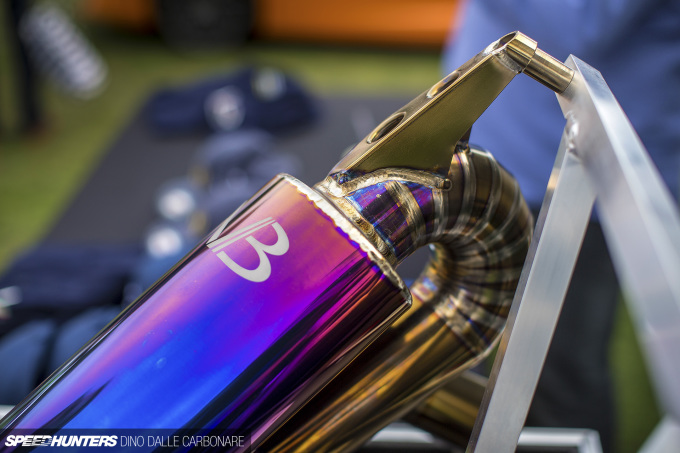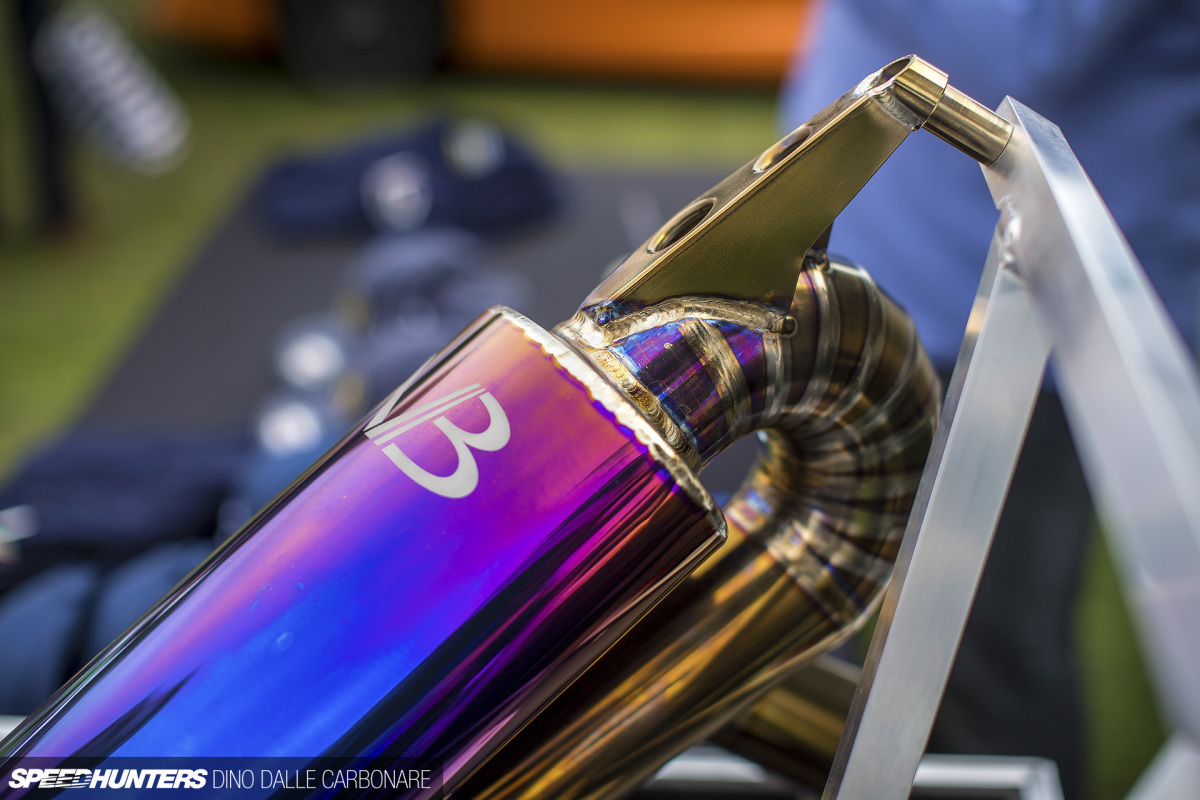 Only 30 of these systems will be made and each one will come with a VB plaque showing its production number. Nothing but the absolute best for your ultra rare 750hp Lambo!
Dino Dalle Carbonare
Instagram: speedhunters_dino
dino@speedhunters.com