Not A Show Car
The Porsche 912 has always been a simple car. When it was introduced after 356 production ended in 1965, its main goal was to be nimble, light, fuel efficient, and cheaper than the 911.
Five years ago, Mike and Mat Davidson set out to build a unique 912, all while keeping the essence of the car alive. They wanted to keep it simple and not go crazy with bodywork and other things, because it definitely wasn't destined to become a garage queen show car.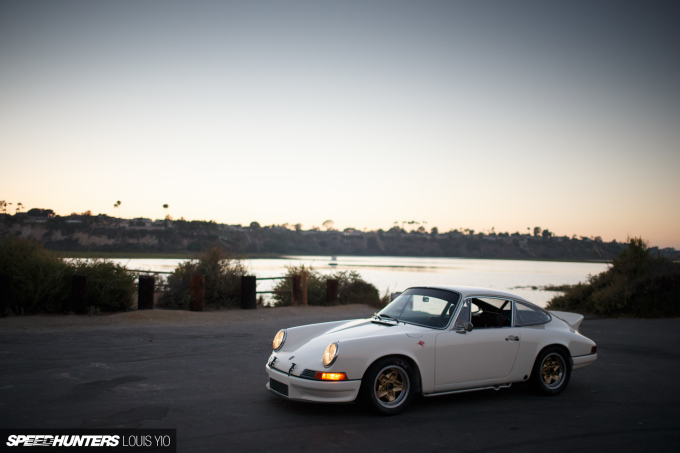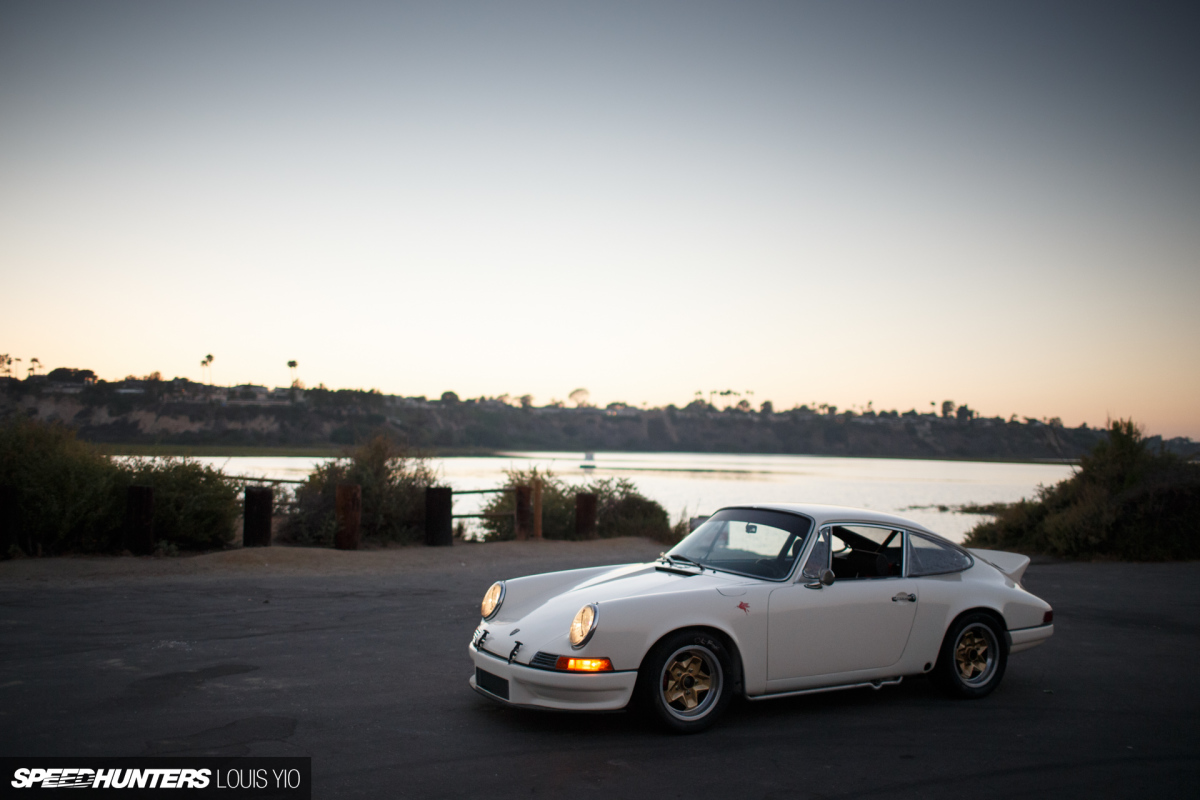 The guys started with a bare shell that was rusted to pieces – basically a neglected piece of metal that used to be a car. Mike says, "It felt like [it was] both a total disaster and a clean fresh canvas to build from."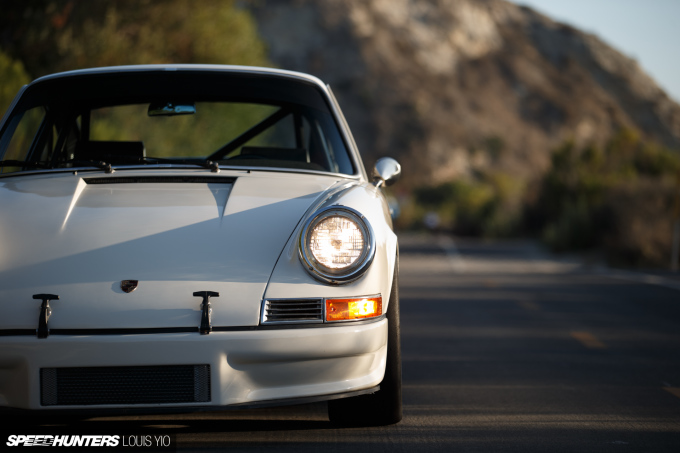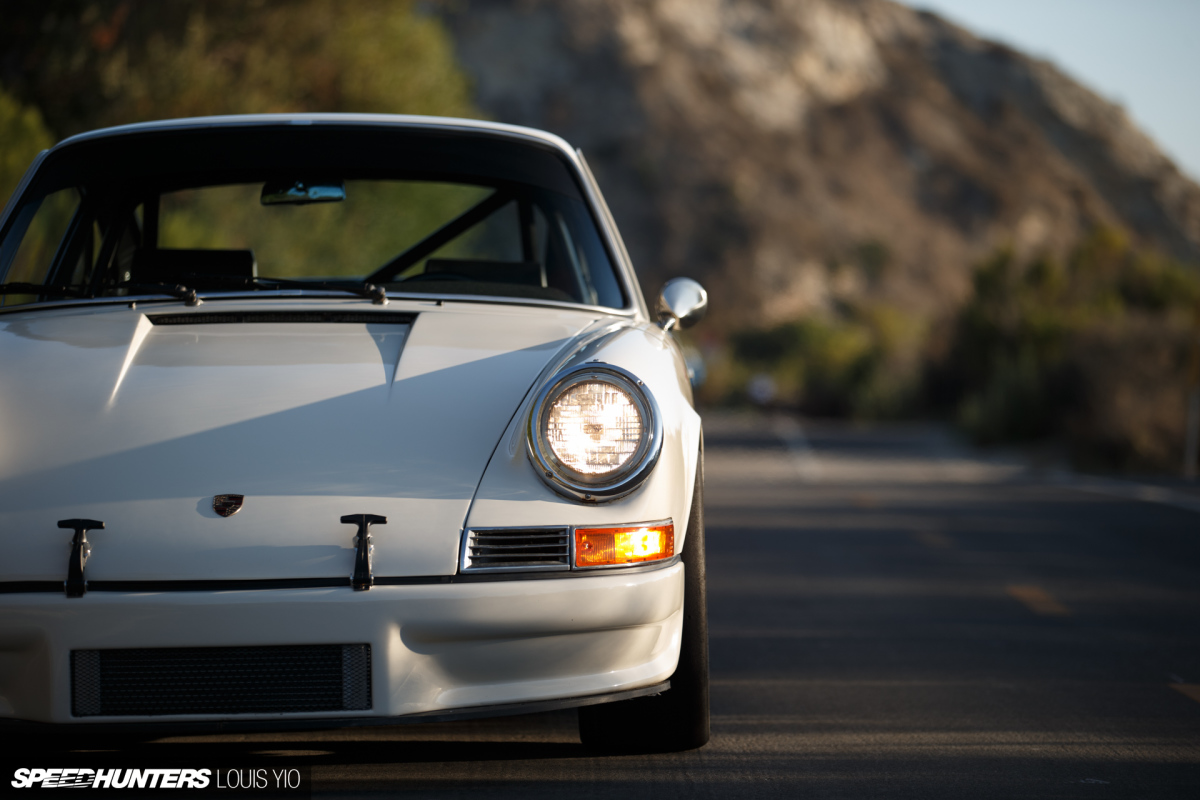 So how did the two brothers build the 912 in their garage?
How It Became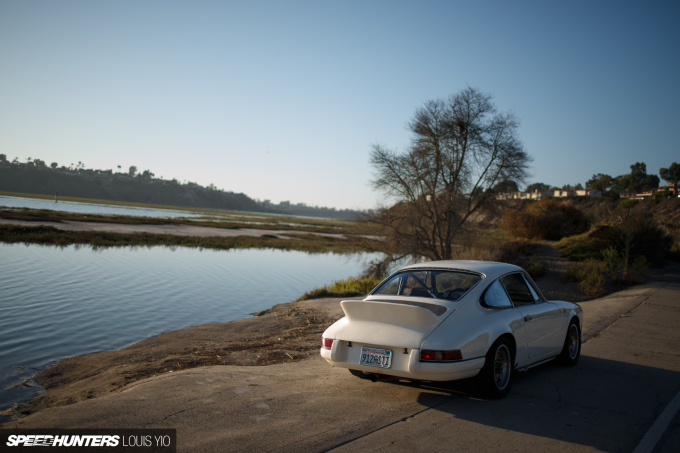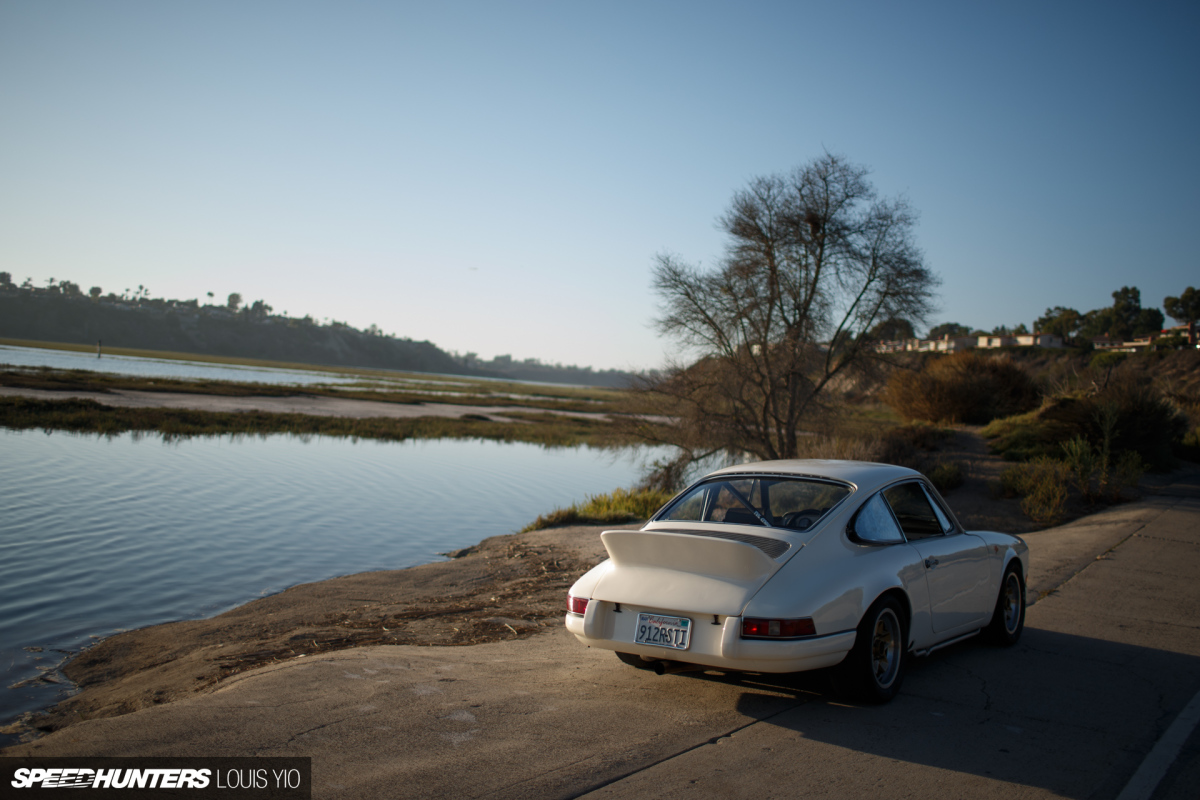 Rust is always a nightmare, so new metal was added to the floor pans, front suspension pan, rocker panels, striker panels, rear flares and a few other areas around the car.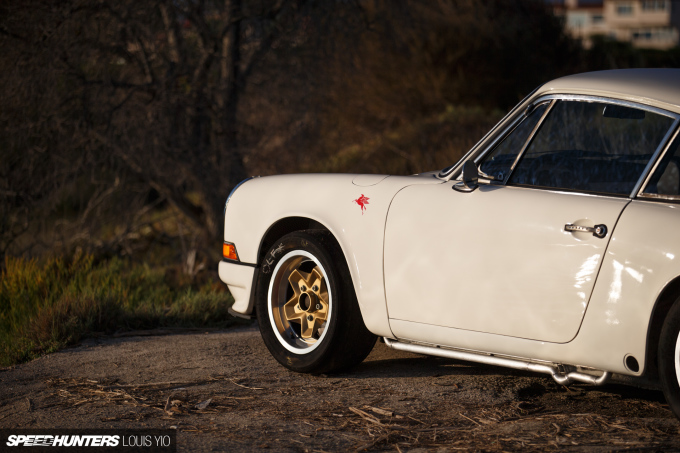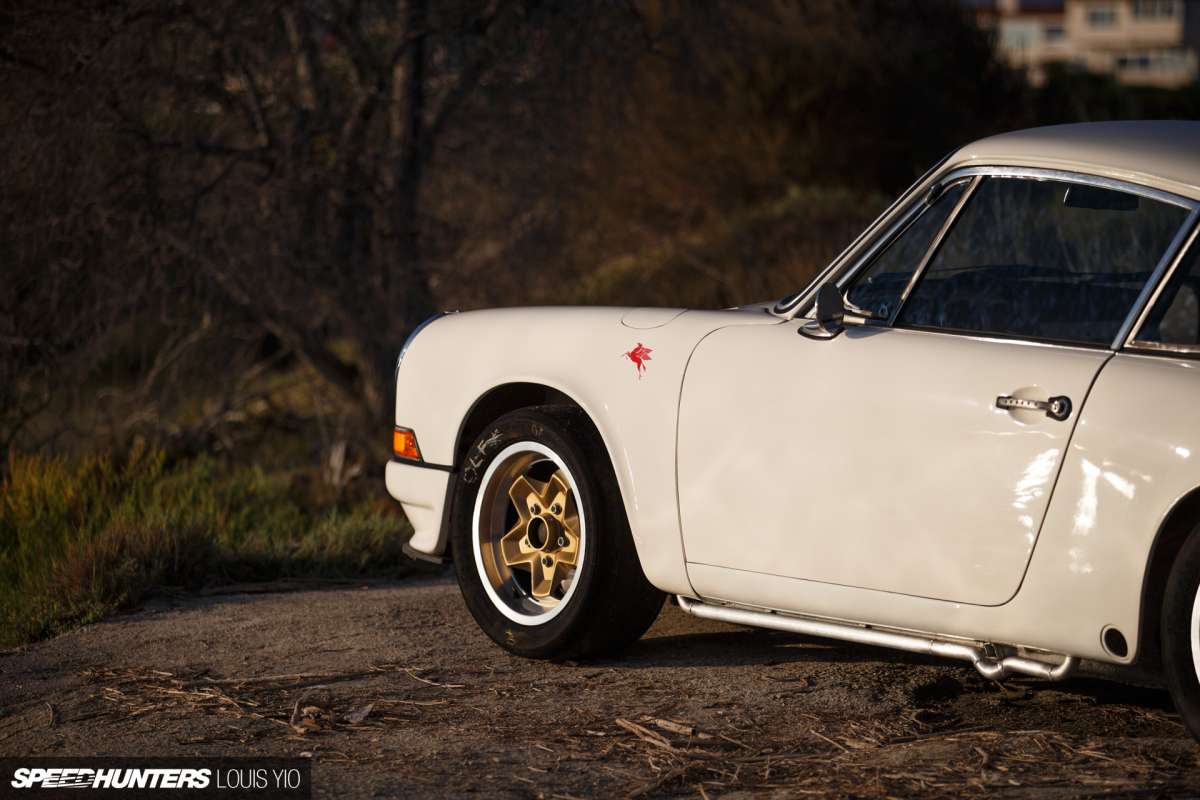 The paint color is known as Wimbledon White, and although it's not a Porsche hue, both Mike and Mat felt it had the right vintage look to it. If you think you've seen this paint color on an early model Mustang, you'd be right.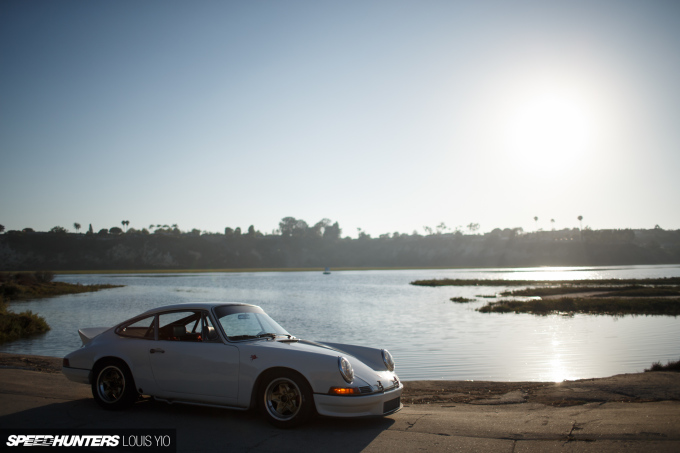 However, this car's biggest surprise is its 2.0-liter engine which once lived in a Version 8 Subaru WRX STI Spec C.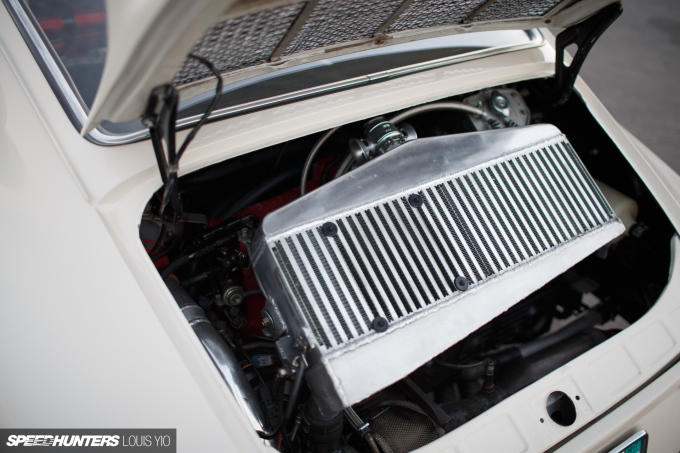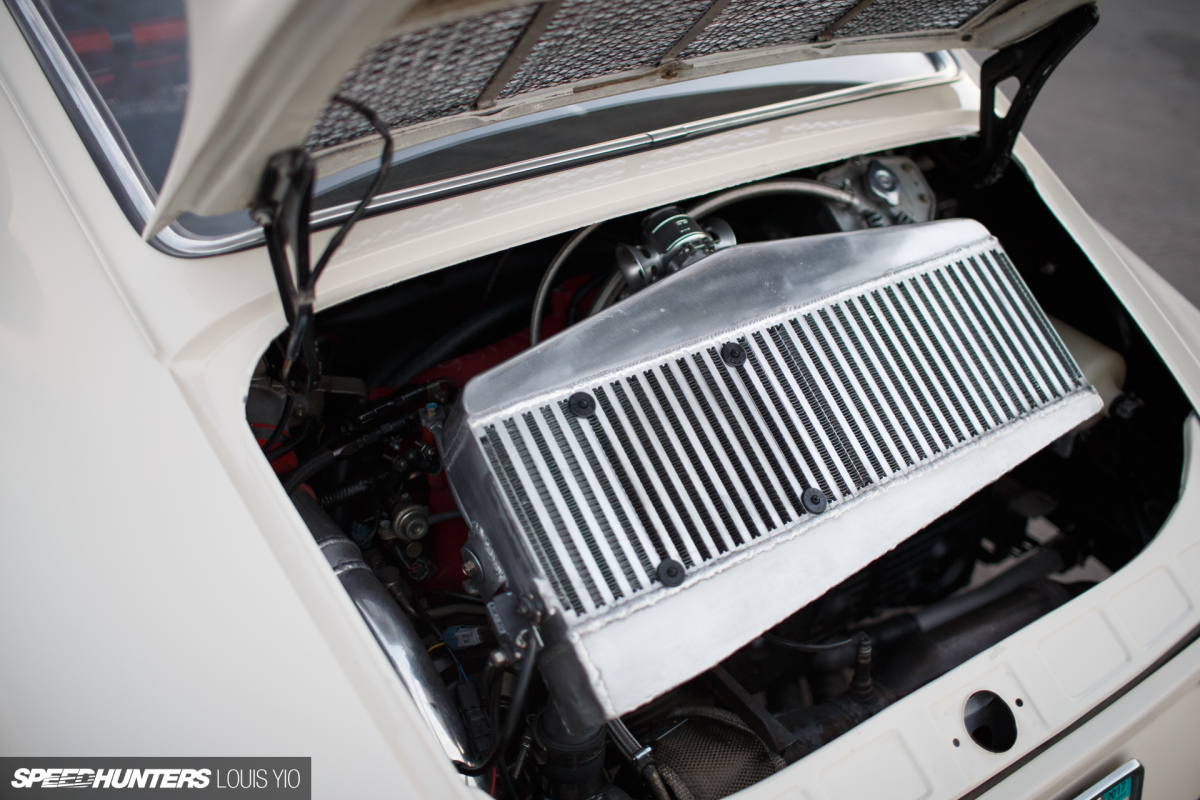 It's a tight fit, but the custom-made intercooler just clears the decklid and sits half an inch away from the alternator.
Also in the mix is a Turbosmart blow-off valve, GrimmSpeed electronic boost control system, Walbro 255lph fuel pump, and a few more aftermarket parts (check out the spec list) to boost performance and reliability.
To ensure they did as much work on the car as they could, the brothers learnt to weld aluminum, which is a feat in itself.
The conversion all ran pretty smoothly, but one area they had a little trouble with was the cooling. The car runs three custom radiators – one in the front RS bumper opening, and one in each front fender, and there was an issue with them damaging the front tub, but that was eventually rectified.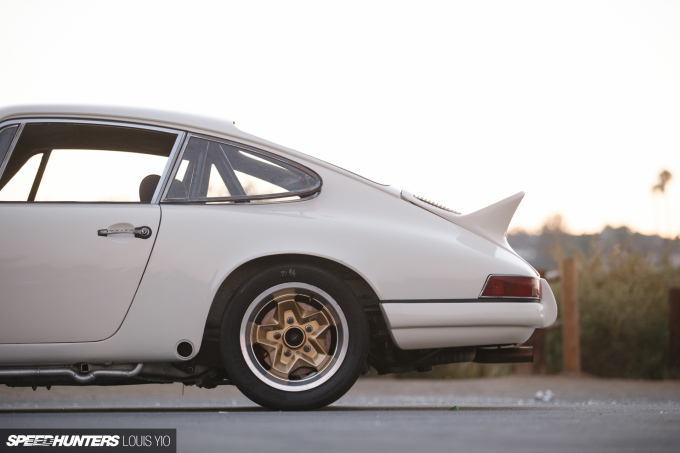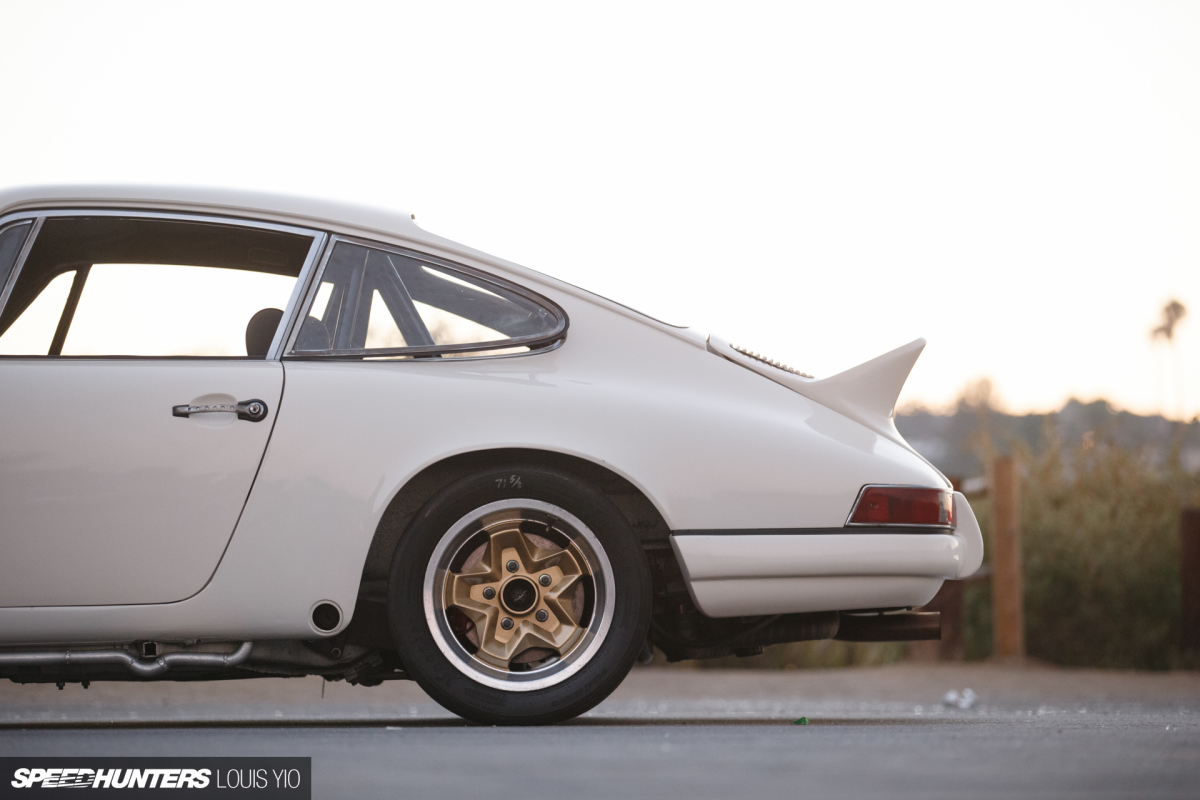 After running on the dyno, the engine turned out 294hp at 19psi with 265lb-ft of torque. Factoring in the weight of the car, 2100lbs – about the same as the NA Miata – I'm sure you can imagine how quick and fun to drive this little 912 is.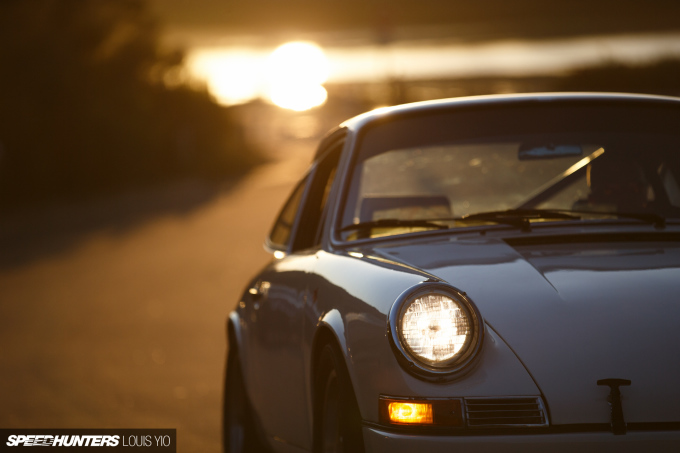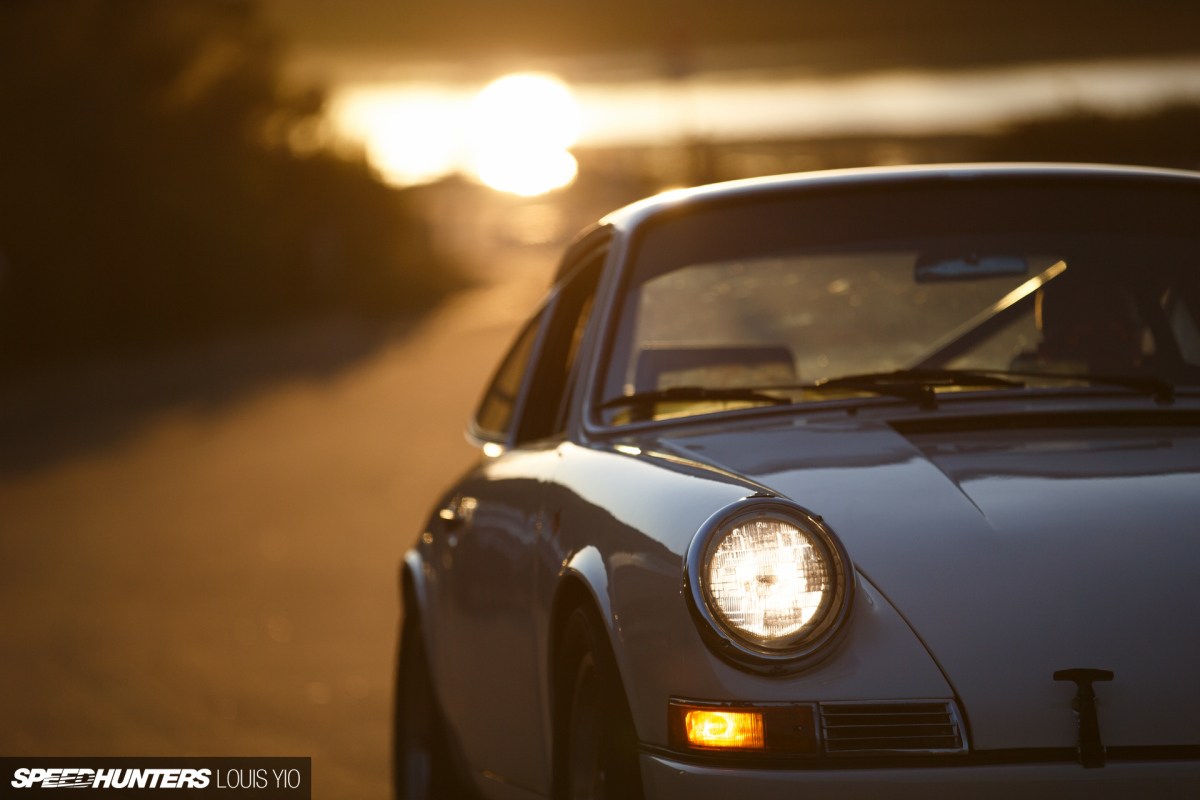 The front suspension is straight from a 1974 911.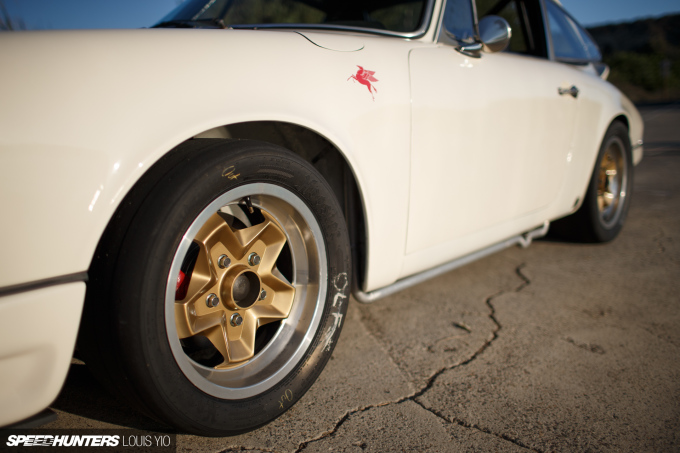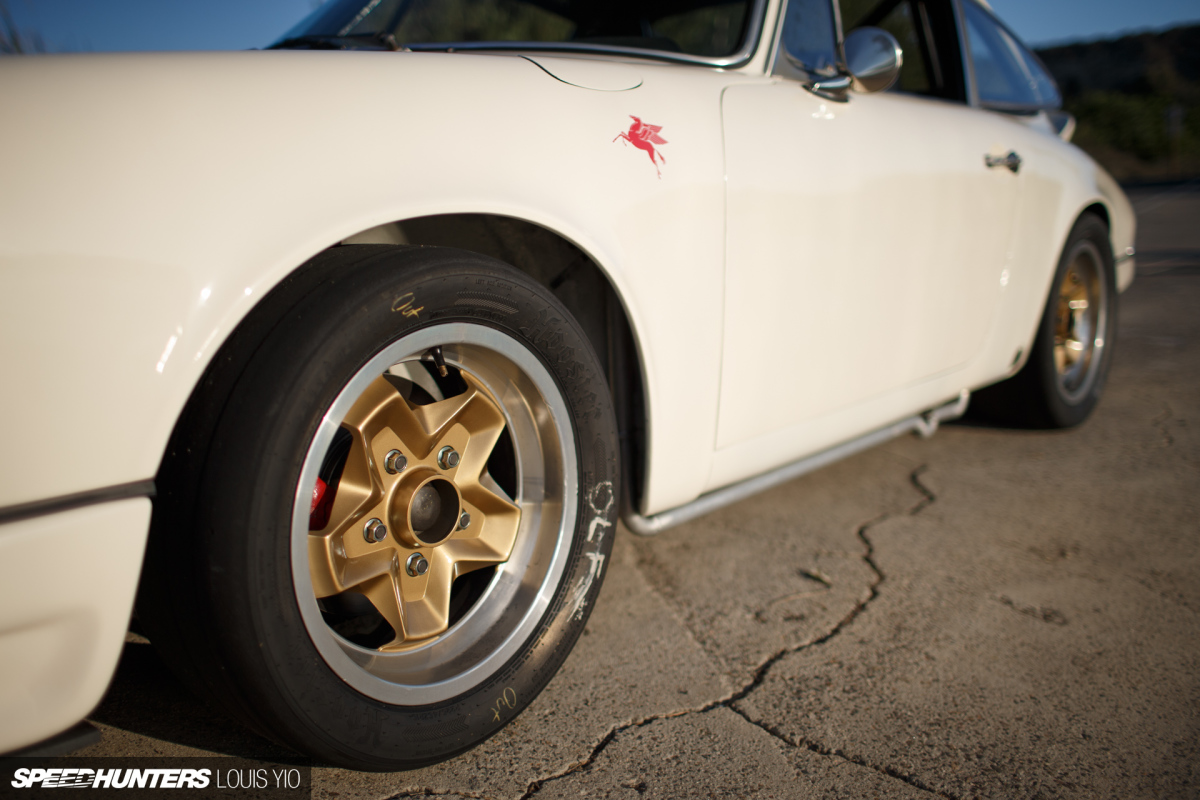 In the brake department you'll find 911 'M' calipers and rotors with Hawk Performance ceramic pads.
And the wheels are 15×7-inch ATS Cookie Cutters, as opposed to the usual Fuchs that many Porsches run. 225/45R15 Hoosiers are the tire of choice.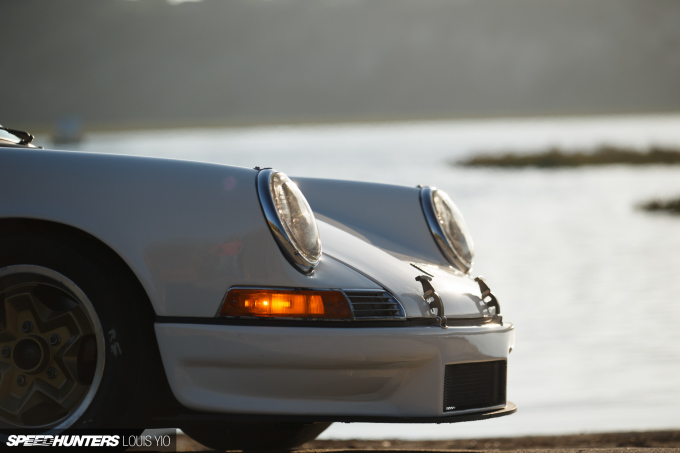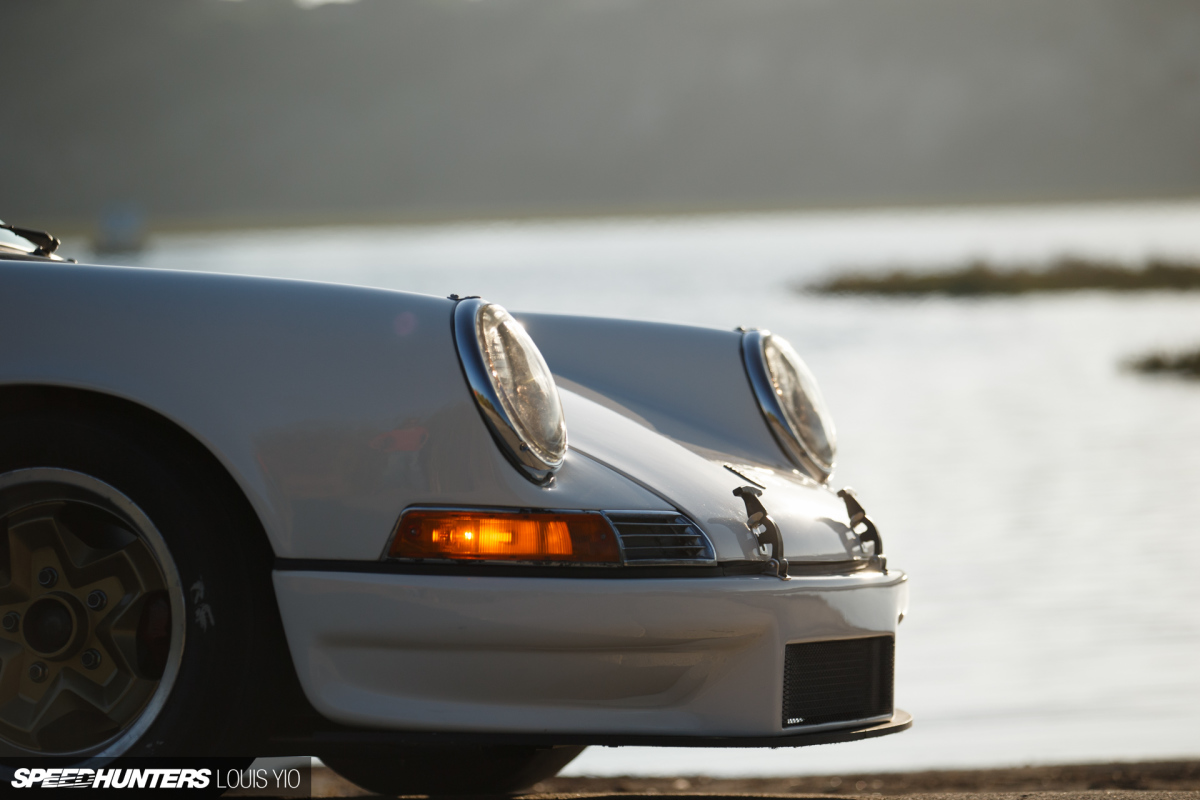 Equal-length headers were handmade for the car, so it lacks some of the rumble we're accustomed to hearing out of our favorite flat-fours. I'll let it slide though, because it still sounds fantastic.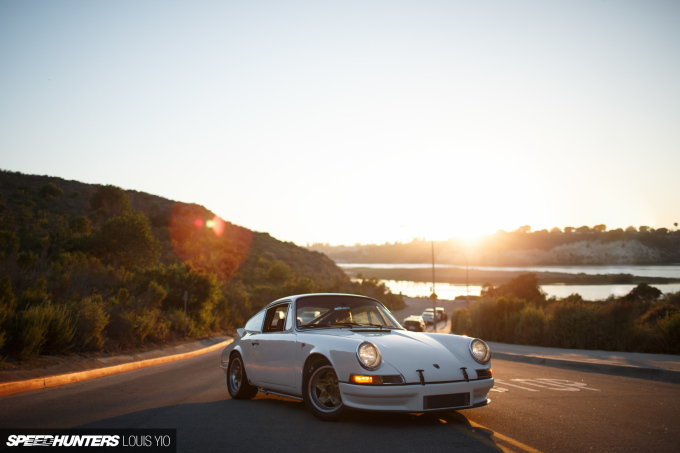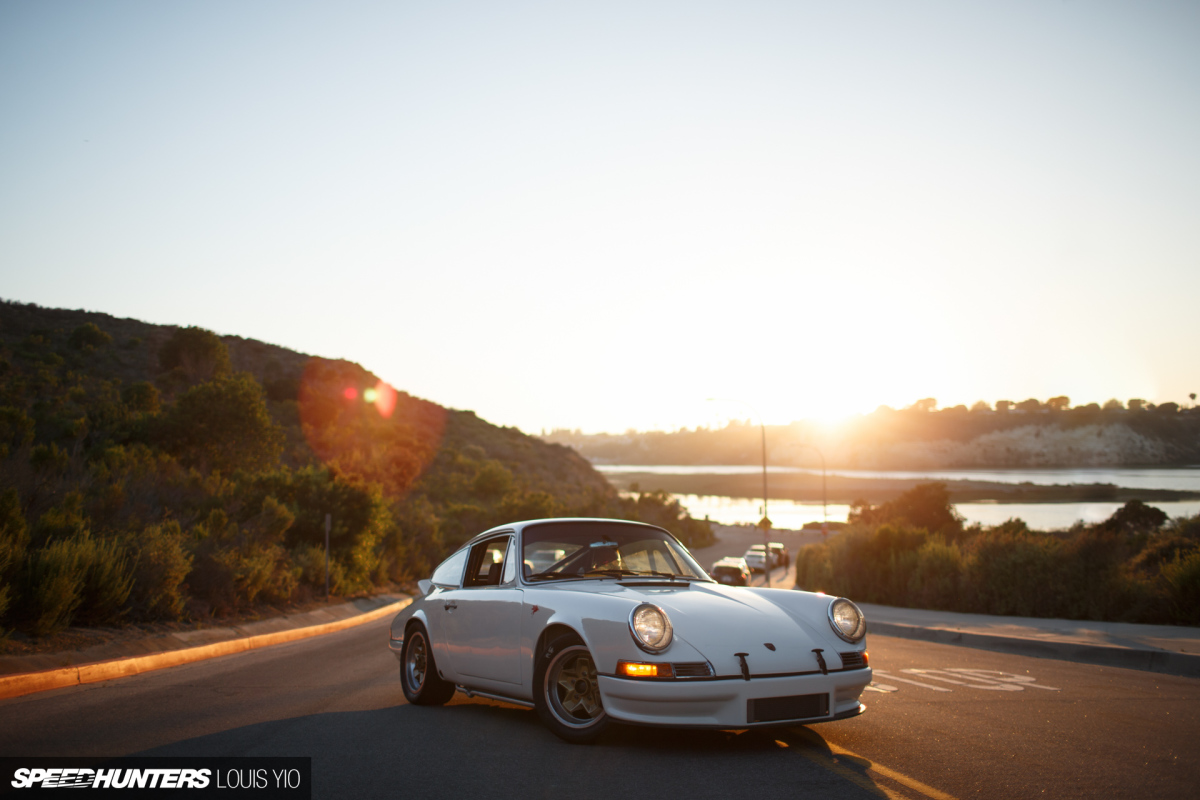 Like the outside of the car, the interior refit is modest but very clean.
The first thing you notice is the Momo Prototipo steering wheel, which is a common find in old 911s.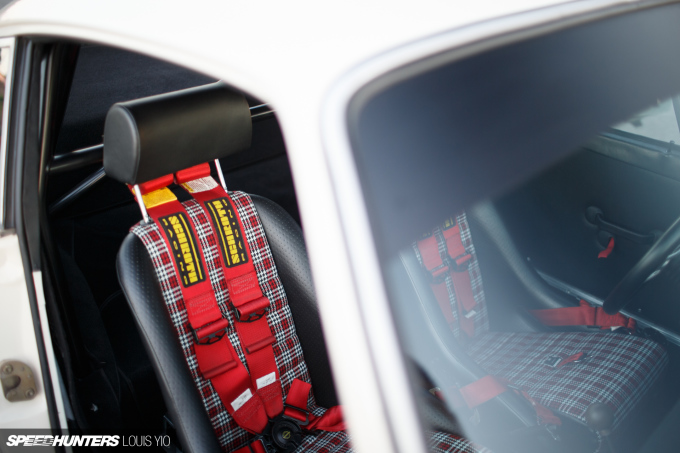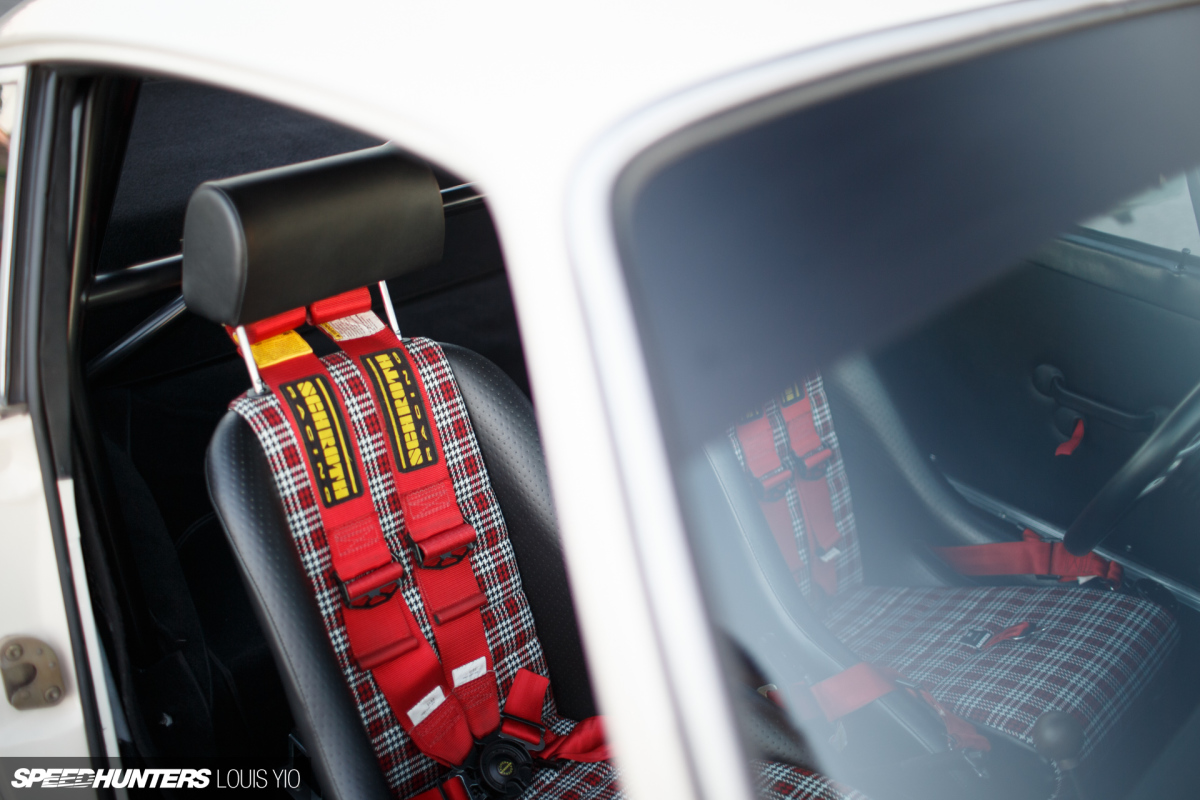 The seats are custom RS-style items with a beautiful houndstooth plaid finish by TRE Motorsports.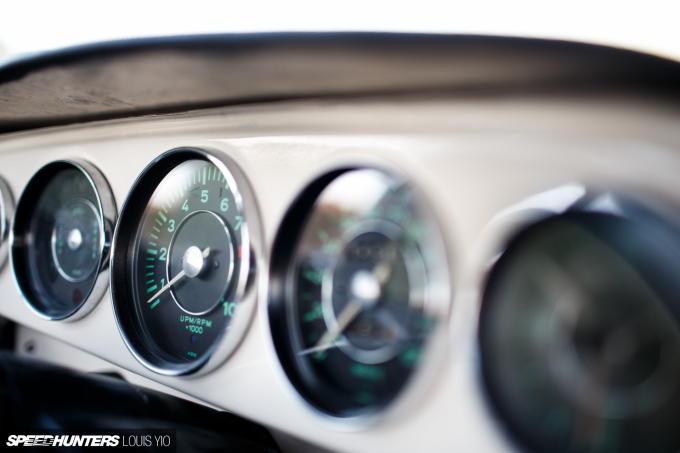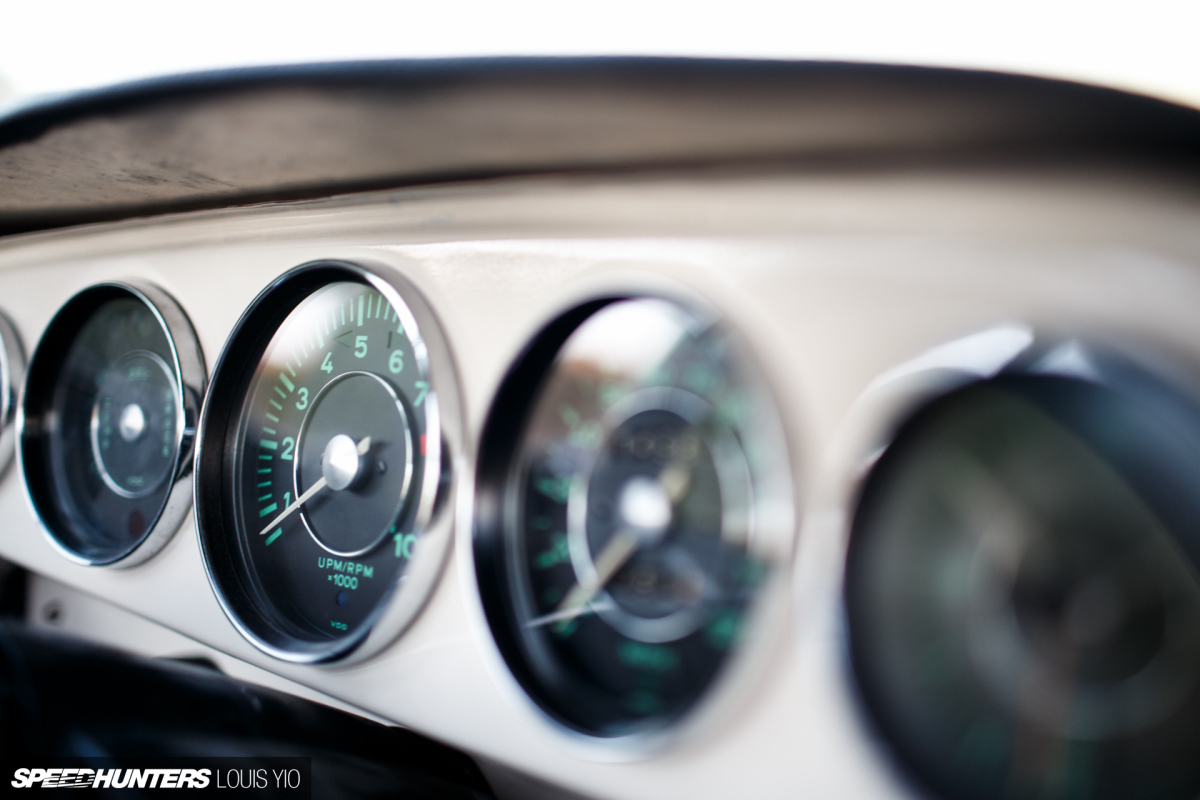 And the tachometer is custom made by West Hollywood Speedo.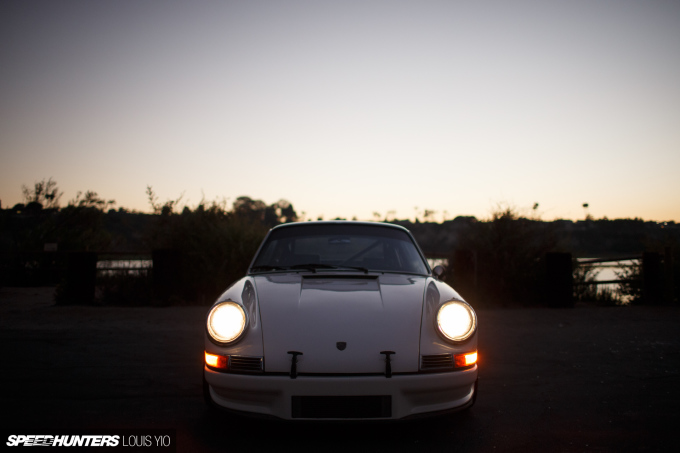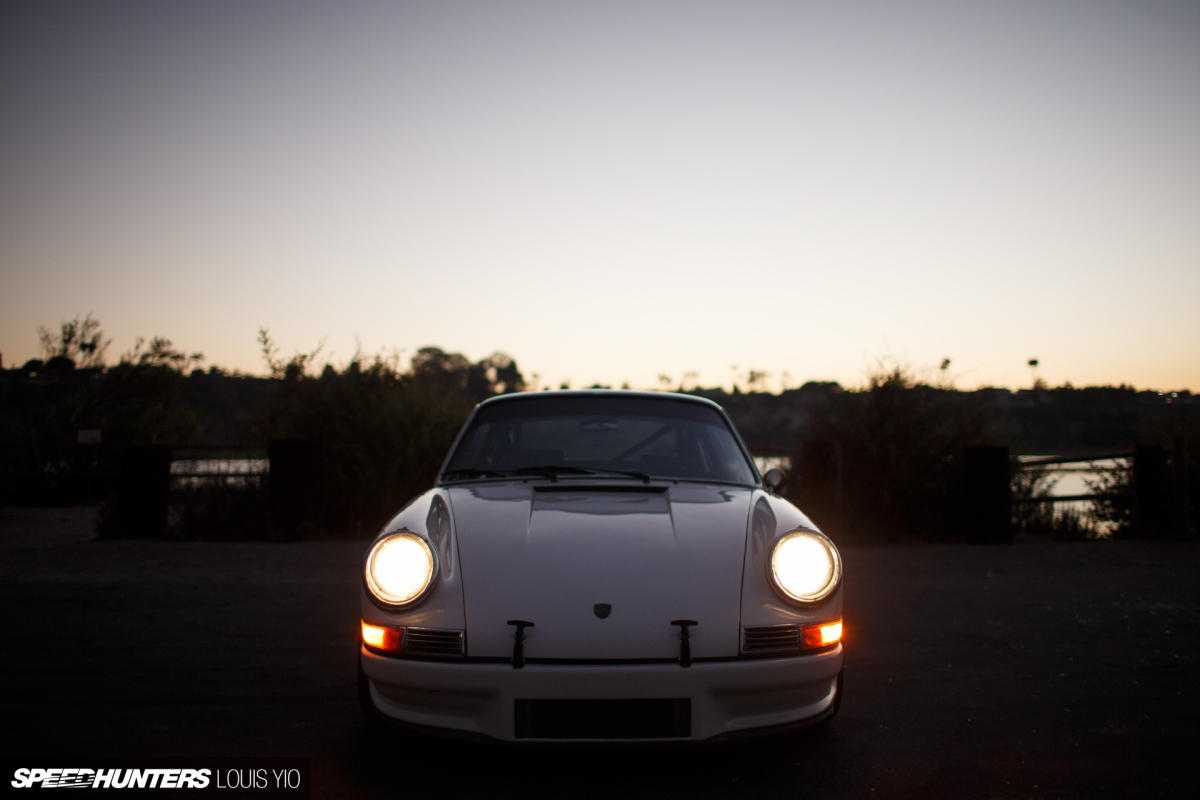 These days, it's rare to find gems like this built from the ground up in a private garage, but this STI-powered Porsche is proof they do exist.
Some might argue that the engine swap is blasphemy, but the way I see it, Mike and Mat traded a broken flat-four for a working flat-four – albeit one with water-cooling this time around.
But what do you think – does this car still carries the essence of the 912 in spirit?
Louis Yio
Instagram: lusciousy
louis@speedhunters.com
1967 Porsche 912
Numbers
Max Power: 294hp, Max Torque: 265ft-lb
Engine
Subaru Tecnica International 2.0L turbo from WRX STI Spec C, handmade equal-length headers to VF36 twin-scroll turbo, custom intercooler, Turbosmart blow-off valve, GrimmSpeed boost controller, custom air intake, reversed intake manifold, relocated alternator, Aeromotive fuel filters, Walbro 255LPH fuel pump, modified Flowmaster Hushpower muffler, custom exhaust, LC-1 wideband O2 by Innovative Motorsports, custom radiators, custom aluminum cooling lines, iWire Services wiring harness
Drivetrain
1974 911 915 5-speed manual transmission
Suspension/Brakes
1974 911 suspension, Carrera torsion bars, bump-steer kit, modified rear trailing arms for sway bar attachment, Wevo sway bar mounts with Carrera bar (rear), 911 'M' calipers/rotors with Hawk Performance ceramic pads
Wheels/Tires
15×7-inch ATS Cookie Cutters with BBS gold centers, 225/45R15 Hoosier tires
Exterior
Ford Wimbledon White paint, fiberglass bumpers, fenders & rear ducktail, carbon fiber hood, RS-style bumpers & tail, drilled 912 door handles
Interior
RS-style carpet & door cards, custom RS-style seats by TRE Motorsports, Schroth 5-point harness, custom tachometer by West Hollywood Speedo, rewired factory VDO gauges, bolt-in roll bar by Evil Genius Racing, Momo Prototipo steering wheel
Cutting Room Floor