The Movement Grows
The Japanese Classic Car Show is the sort of event that all motoring enthusiasts can enjoy.
That might sound strange considering JCCS is limited to a relatively small slice of the automotive spectrum, but there's a certain universal appeal to vintage Japanese automobiles that I think makes them relatable to every gearhead.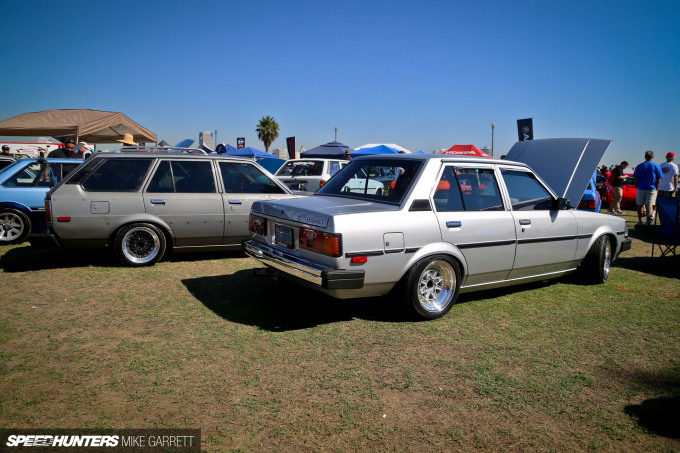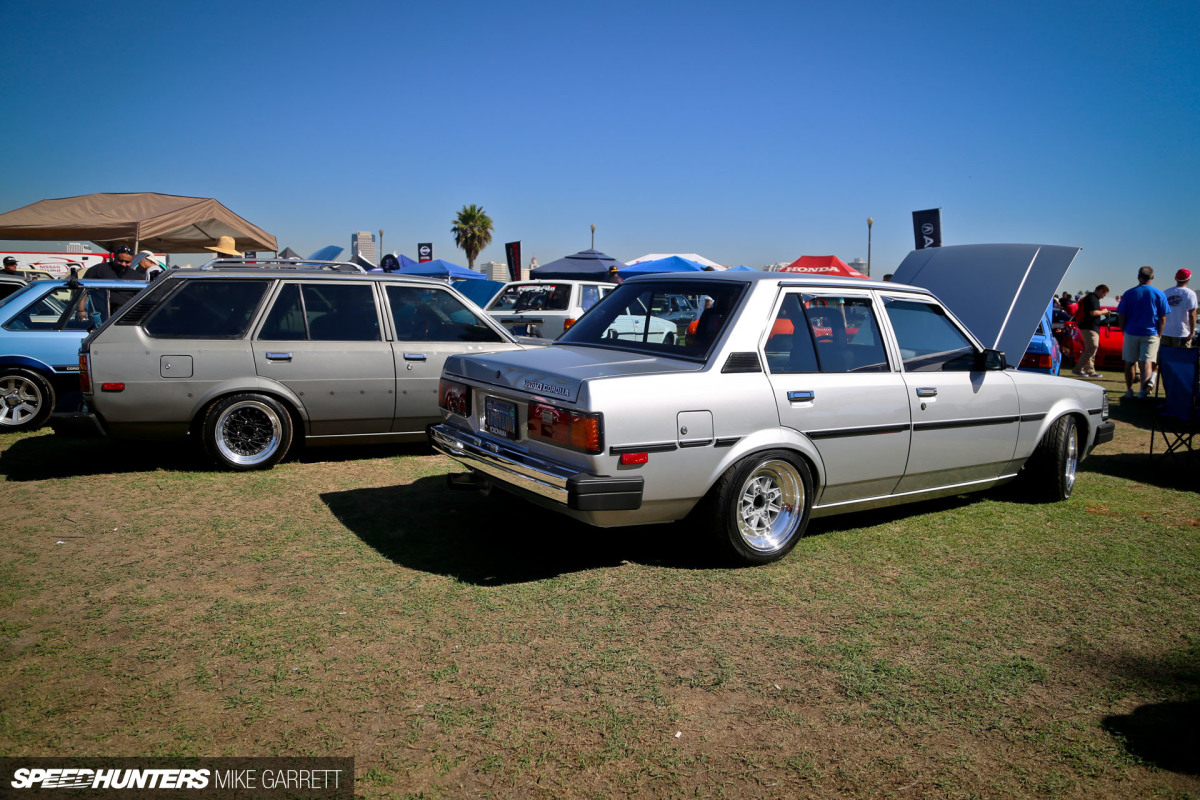 The participants and spectators at JCCS range from the young to the old, with a very even distribution between them. Some like their cars stock, some like them subtly modified, and others prefer their old school Japanese machines to be built purely for racing. You'll find them all in Long Beach when the annual JCCS rolls around.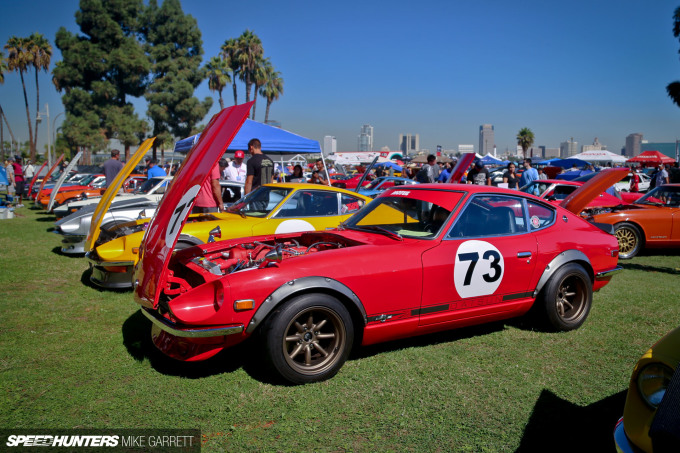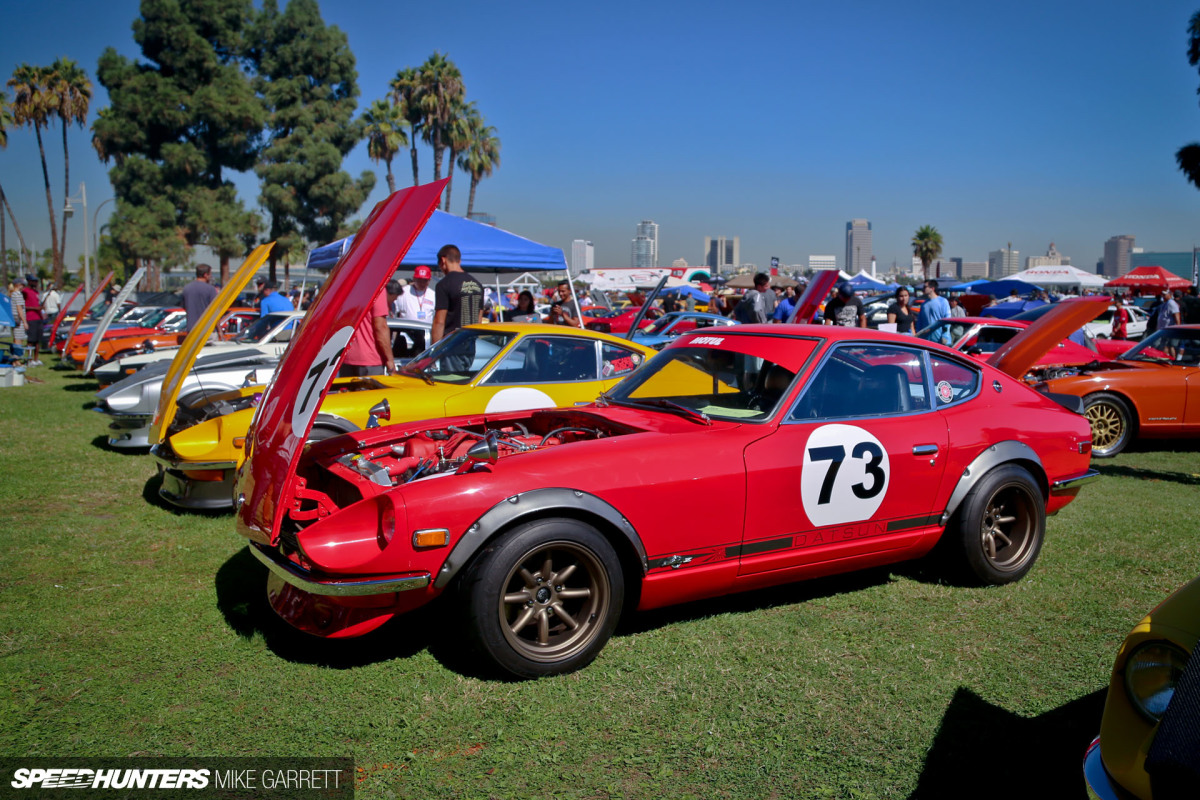 I'd guess that most old school hot rodders and muscle car fans can easily appreciate the styling and modifications commonly made to Datsuns and Toyotas of the early '70s, just like a modern sport compact owner can go to JCCS for a look at the roots of their own hobby. For a car show limited to vehicles from one country, there really is something for everyone.
And for the hardcore classic Japanese car geeks – the real kyusha otaku – JCCS is simply one of the best events in the world. It's also one that draws JDM aficionados not just from across the US but from abroad as well. Whatever the case, this year's show did not disappoint.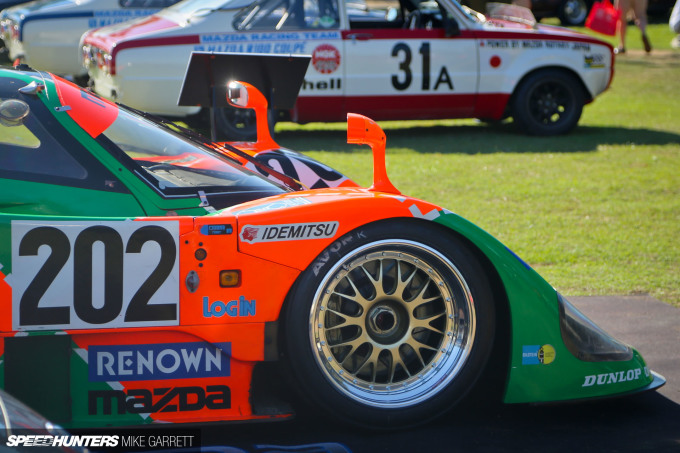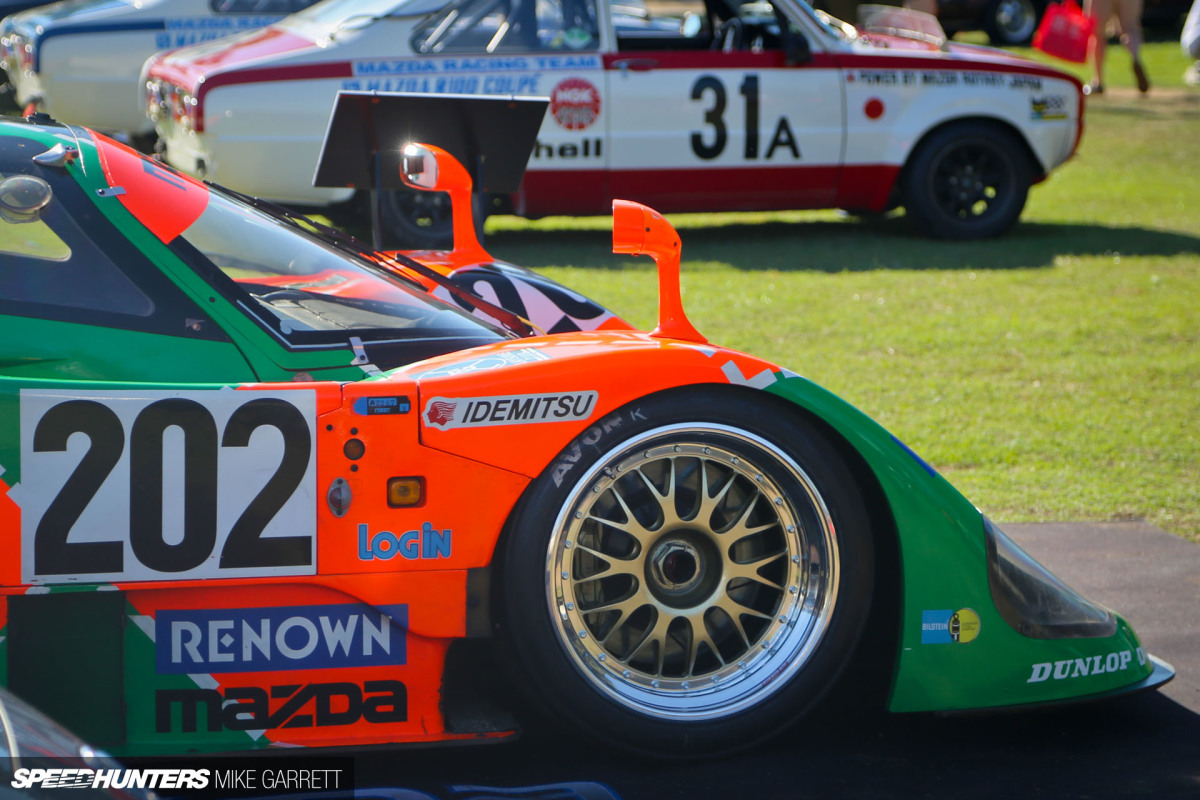 Despite the unseasonably warm weather in Southern California over the weekend, the familiar park beside the Queen Mary in Long Beach quickly filled up with hundreds of vintage Japanese cars and motorcycles along with the thousands of spectators who came to see them.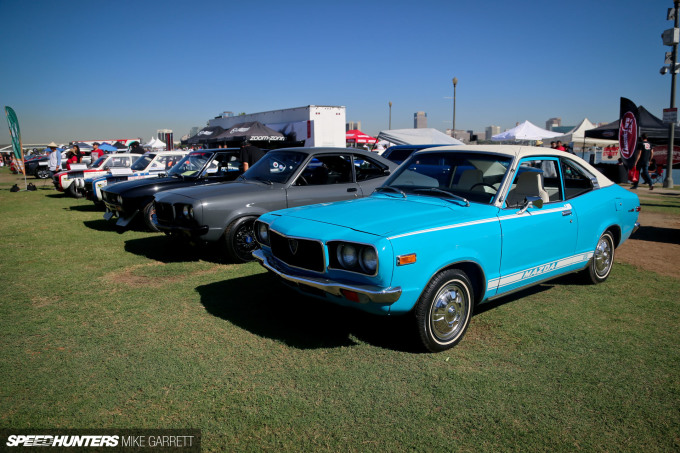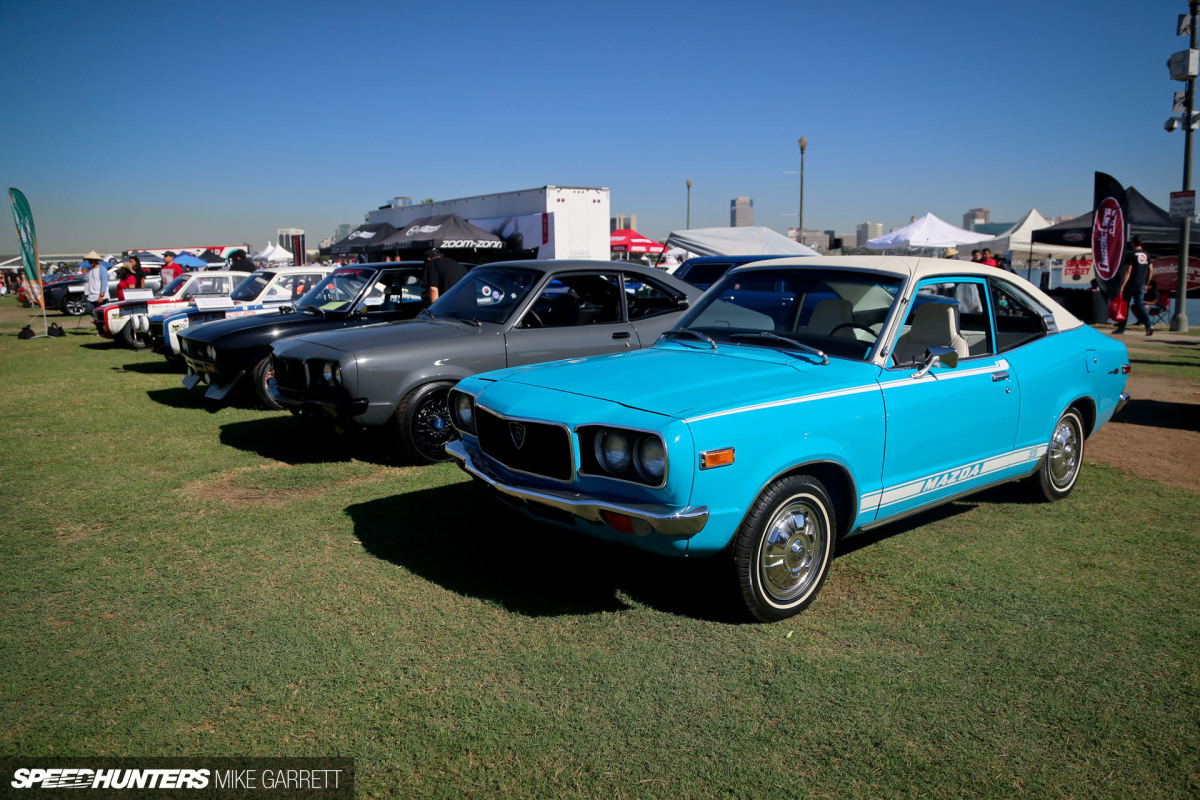 As expected, this year's show featured the diverse mix of automobiles that JCCS is known for. Some were beautifully restored to factory spec and others were modified so heavily you could hardly recognize them.
JCCS seems to grow in popularity every year, with more cars trying to find a spot in the parking lot and more spectators lined up to go inside. And speaking of the parking lot, the pavement outside the showgrounds had enough vintage Japanese vehicles to make its own show.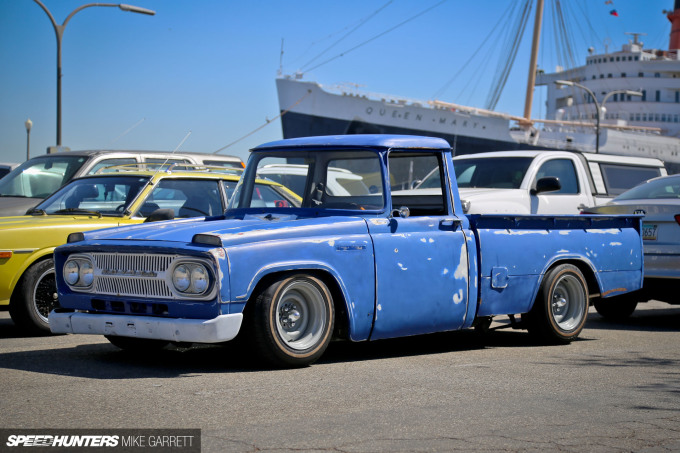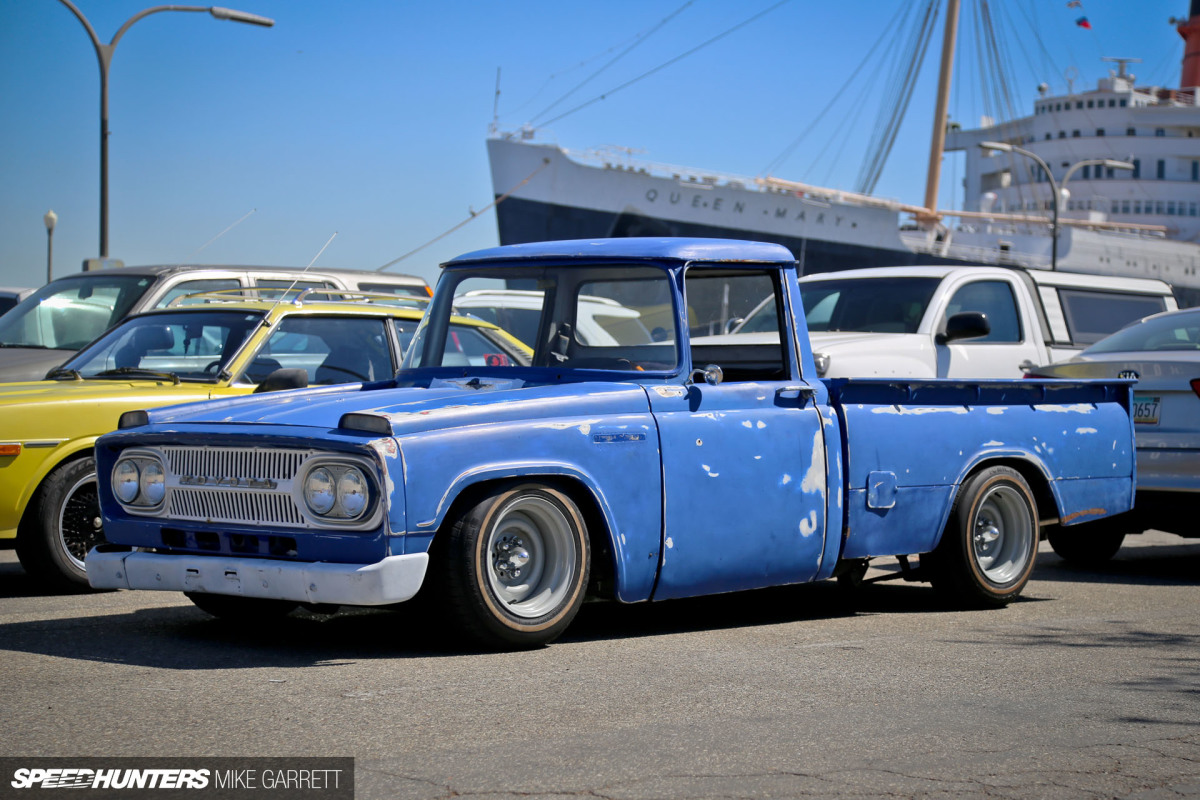 My favorite parking lot find had to be this Toyota Stout pickup truck, dropped low over a set of smoothie wheels with white walls and wearing the right kind of patina.
Datsuns, Skylines & More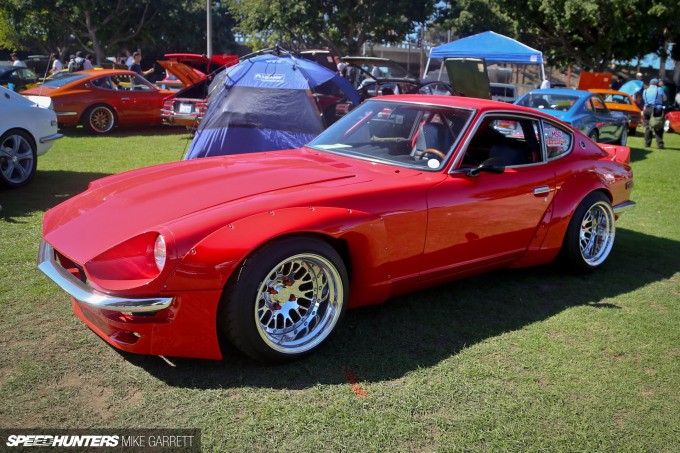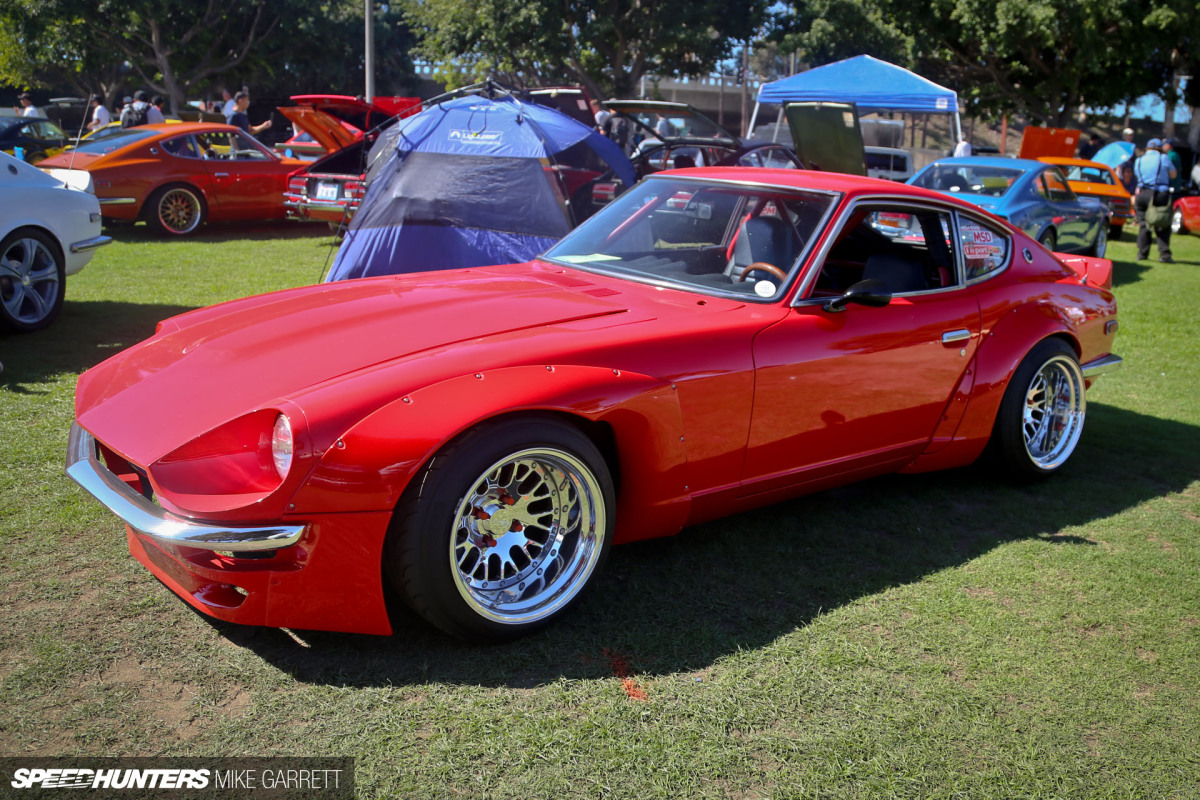 Inside, the grassy park alongside the Long Beach waterfront was filled with brightly colored Japanese machines, including dozens of S30 Fairladys. Here's one sporting a Rocket Bunny wide-body conversion.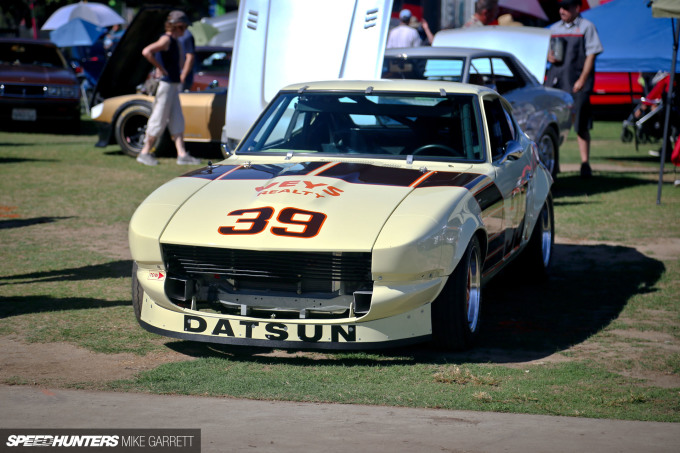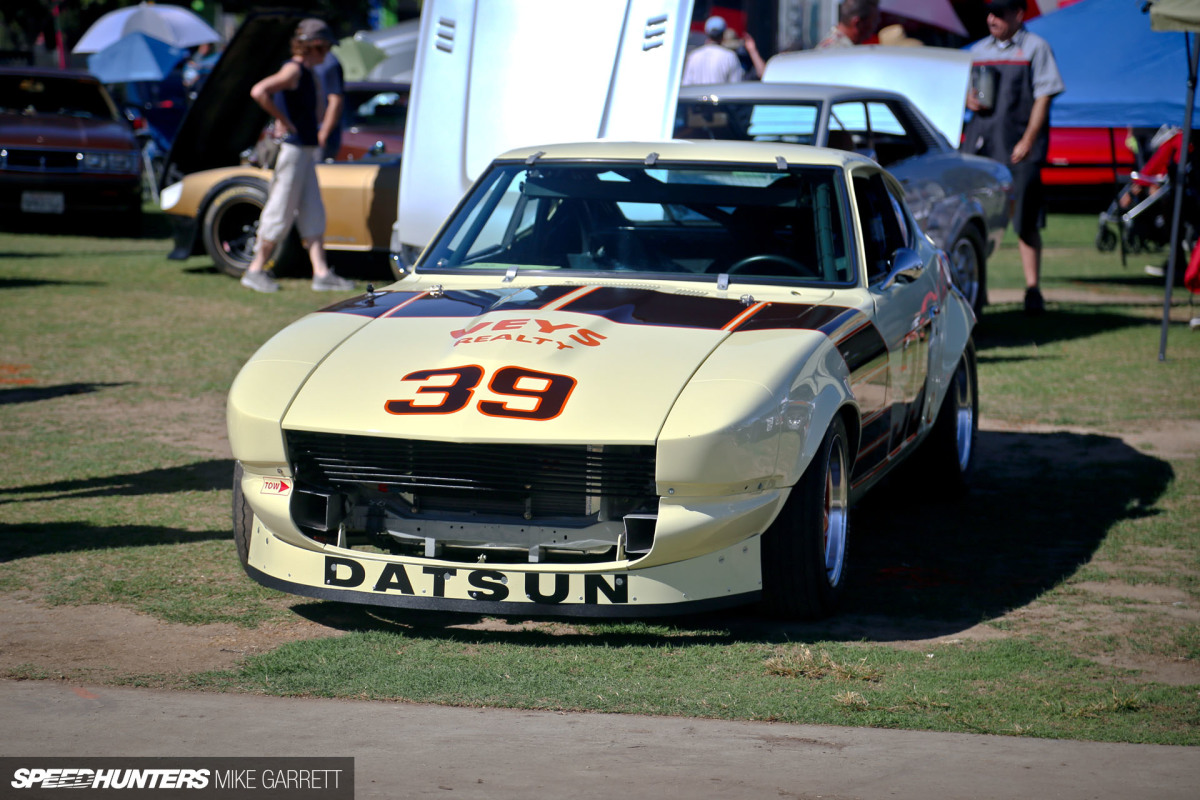 While many of the Zs had styling that was inspired by race cars of the past, this one's a legit historic racer that sees plenty of track time at events up and down the West Coast. A nice addition for sure.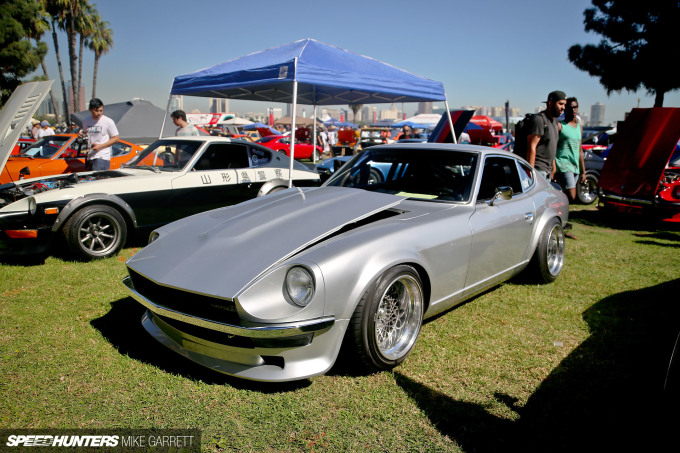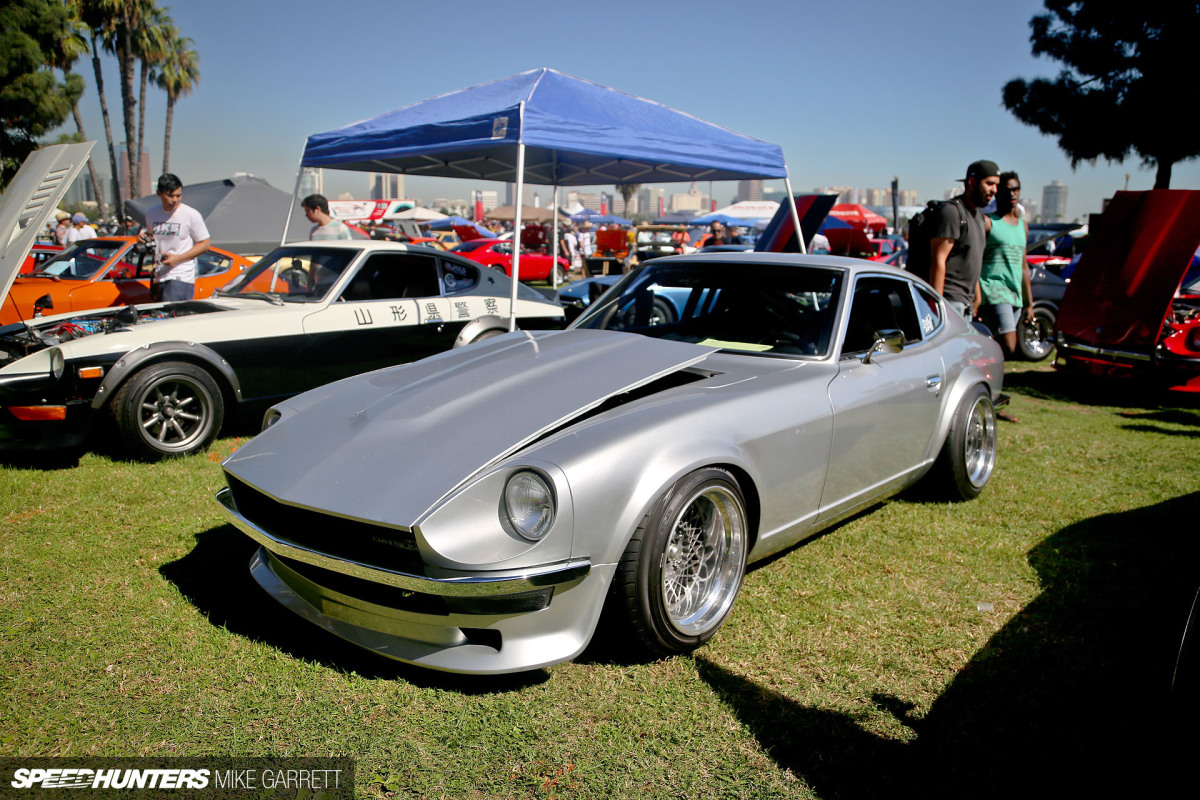 Simple is often best. I love the subtle flares on this '72 240Z that's also sporting a set of custom built 16×11-inch and 16×11.5-inch SSR mesh wheels.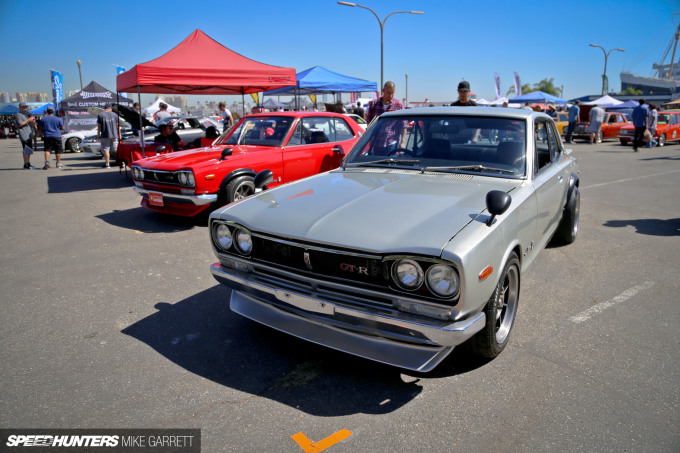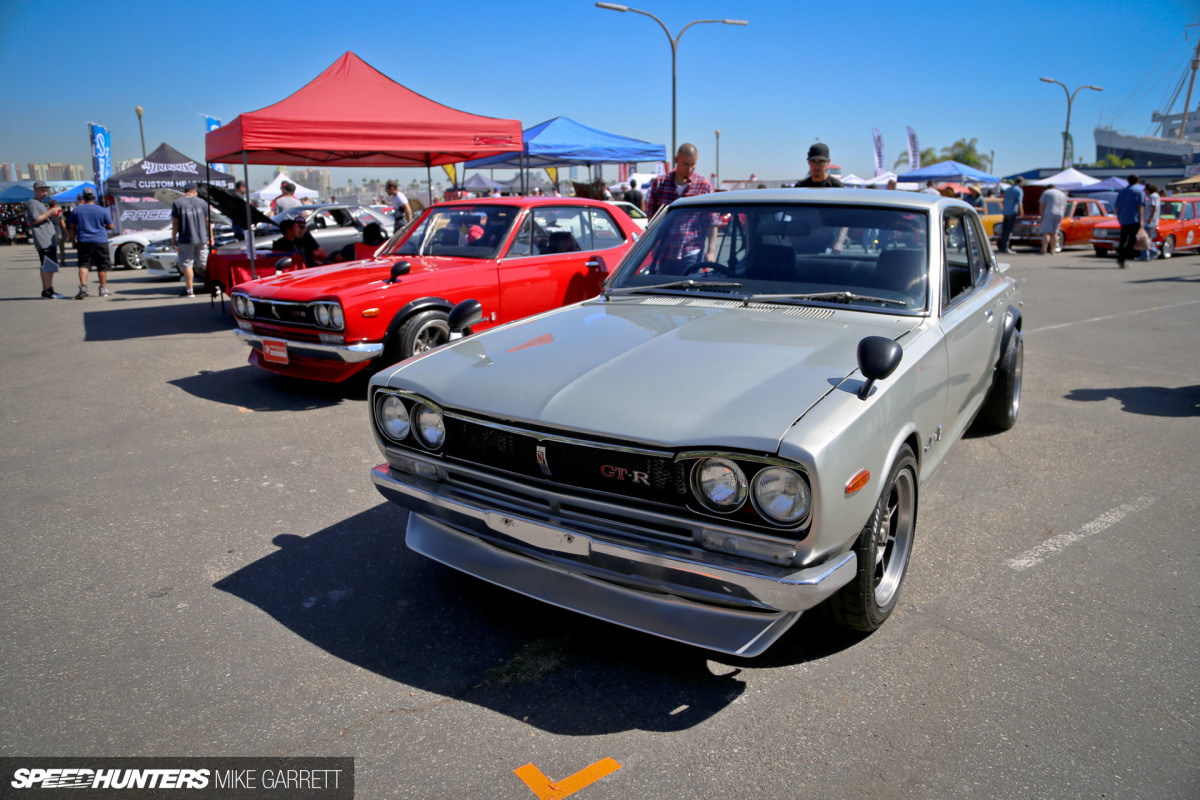 A decade ago you could have counted the number of classic Skylines at JCCS using one hand, but today they are so many of them that you almost forget they were never actually sold in the US.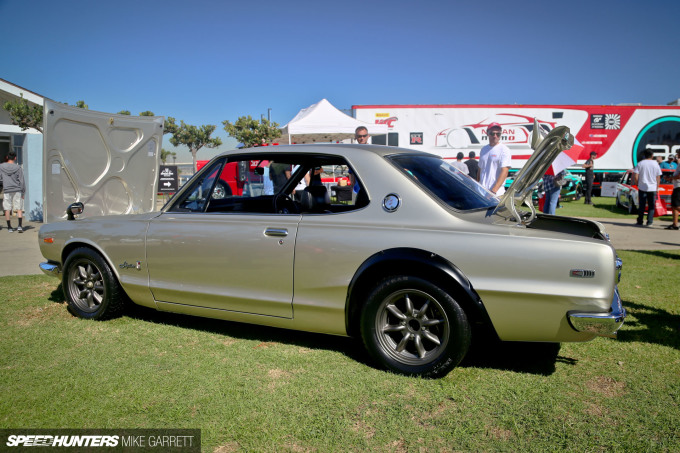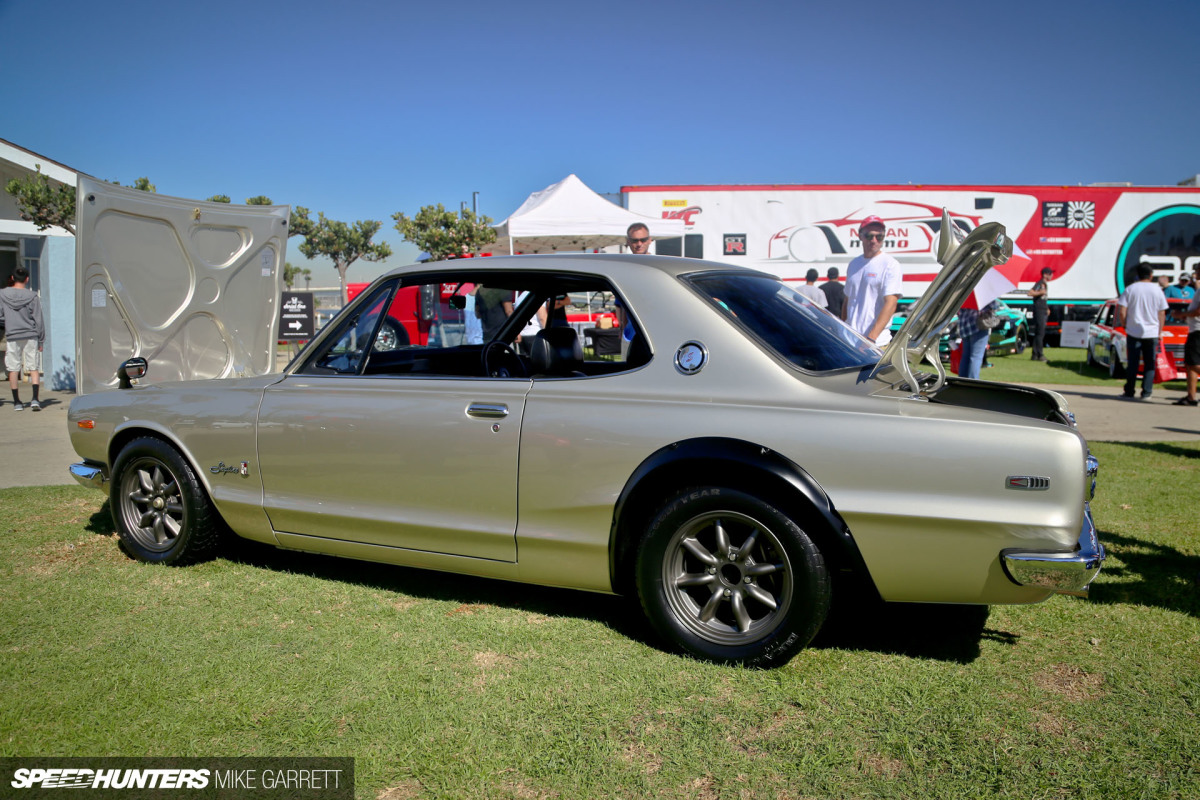 2016's selection included this beautiful a KPGC10 Hakosuka. That's right, a genuine GT-R with the legendary S20 powerplant.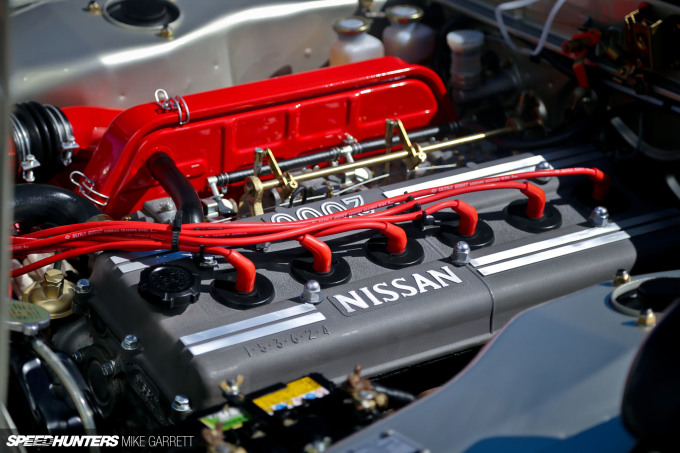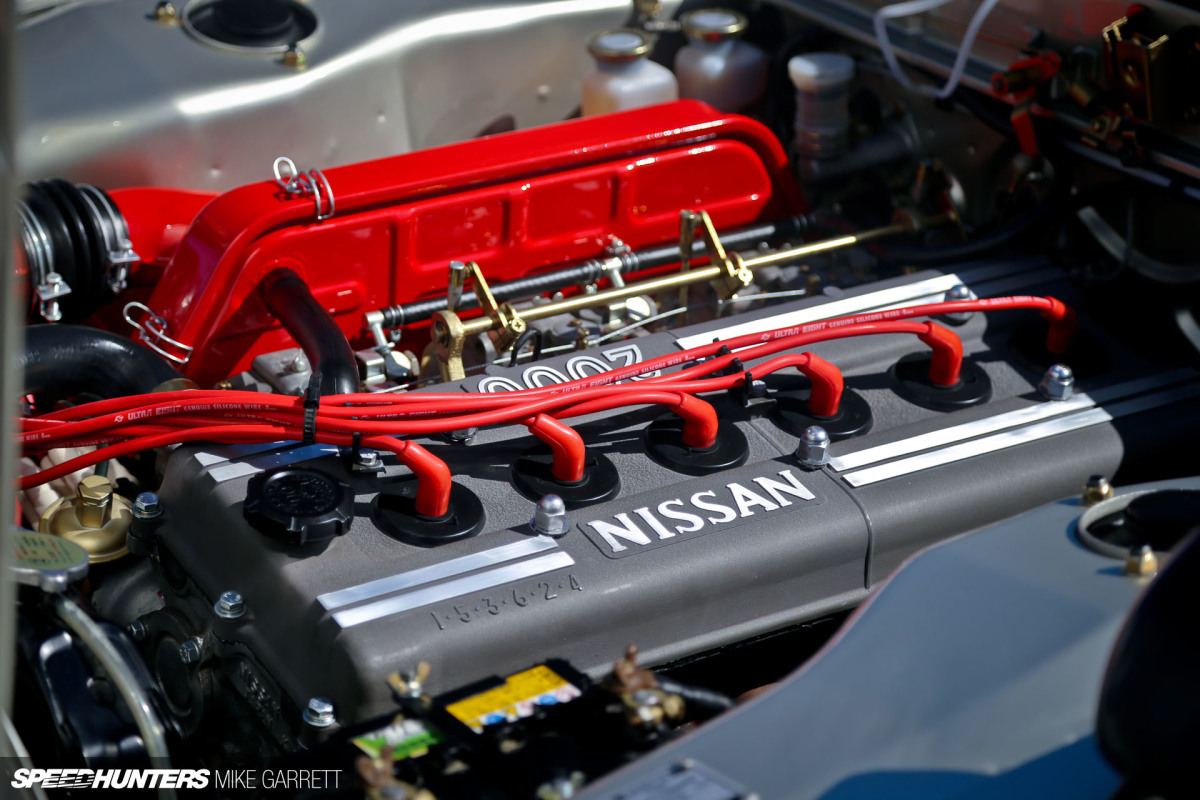 These things are rare enough in Japan, but it's something very special to see one on American shores. I wonder how many are over here nowadays?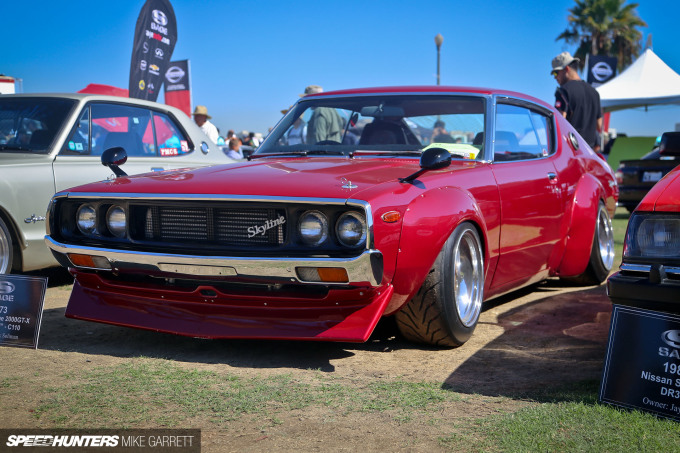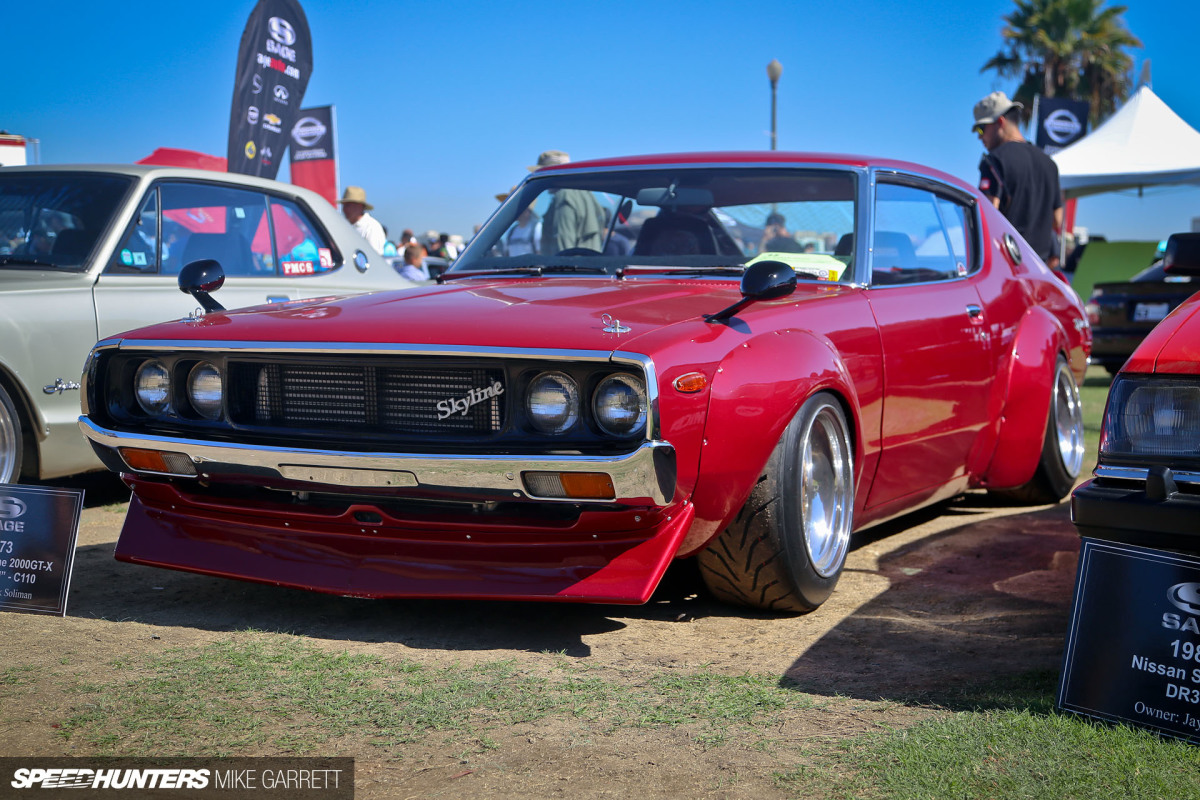 In contrast to the ultra-original nature of the KPGC10, this is Patrick Soliman's RB26-powered Kenmeri Skyline, one of the most faithful renditions of the Japanese street racer style on American shores. Feature, anyone?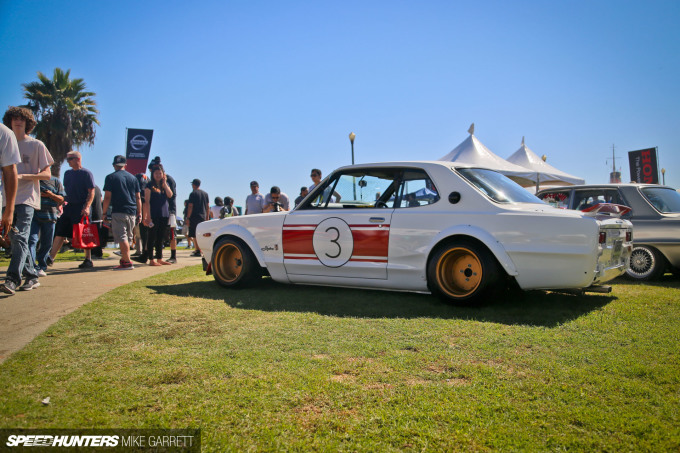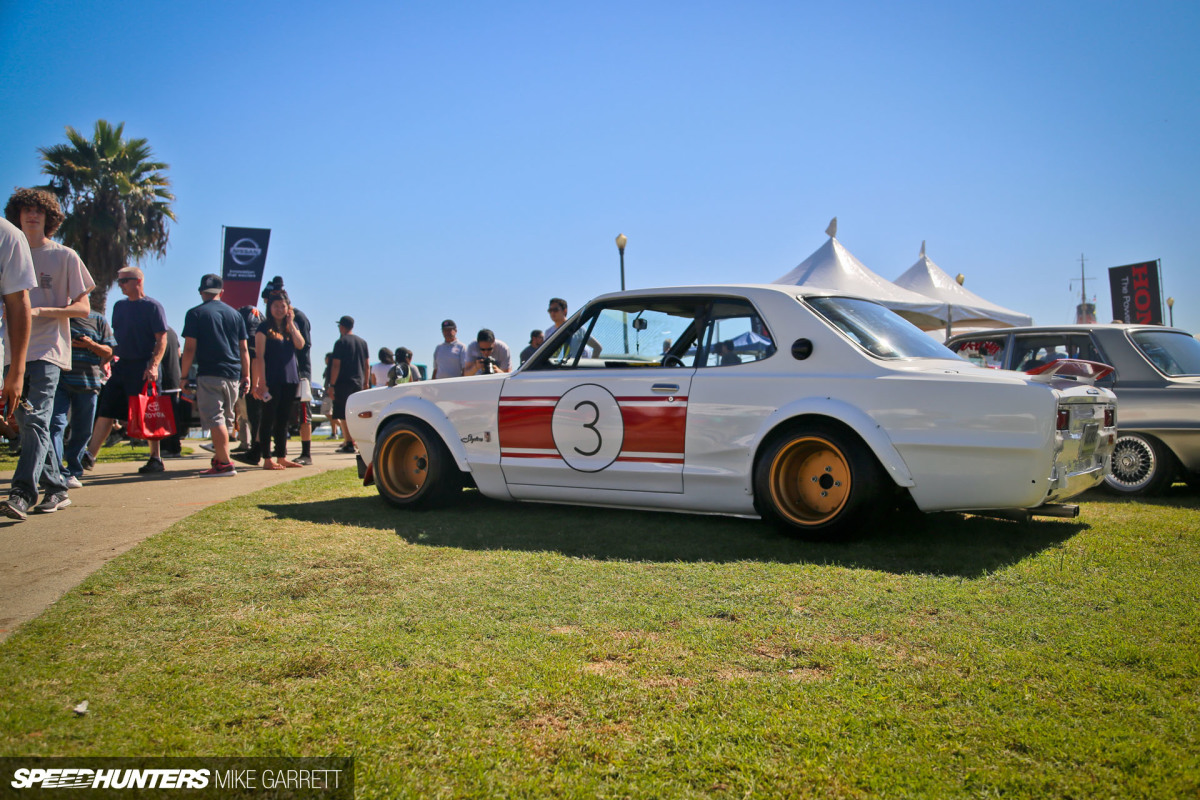 Here's another great rendition of that iconic Japanese street style, this time on a Hakosuka hard top.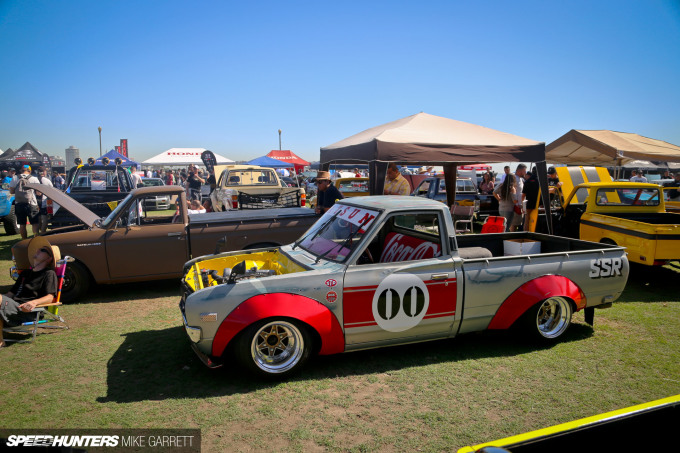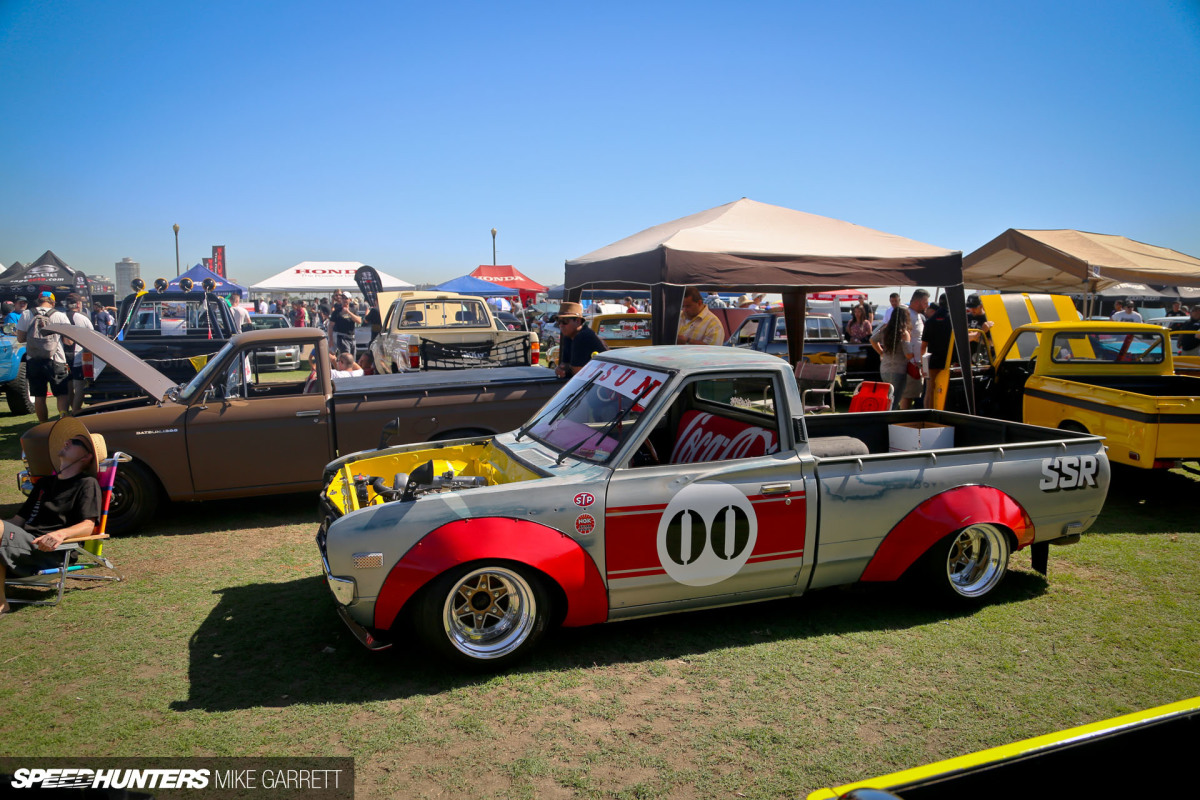 And why not take the same approach and apply it to a Datsun 620 pickup? Pretty cool, isn't it?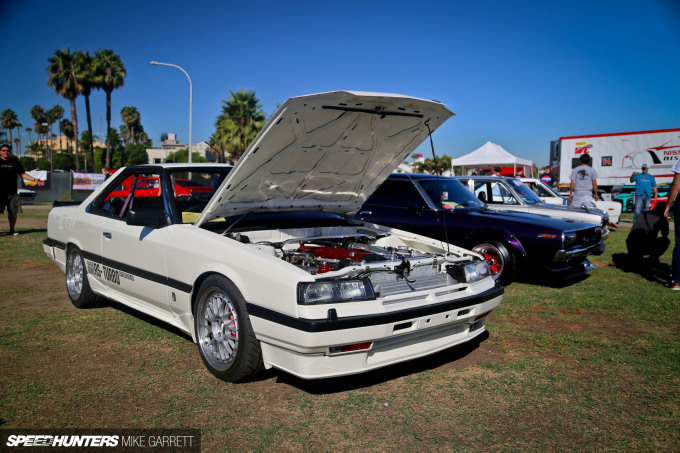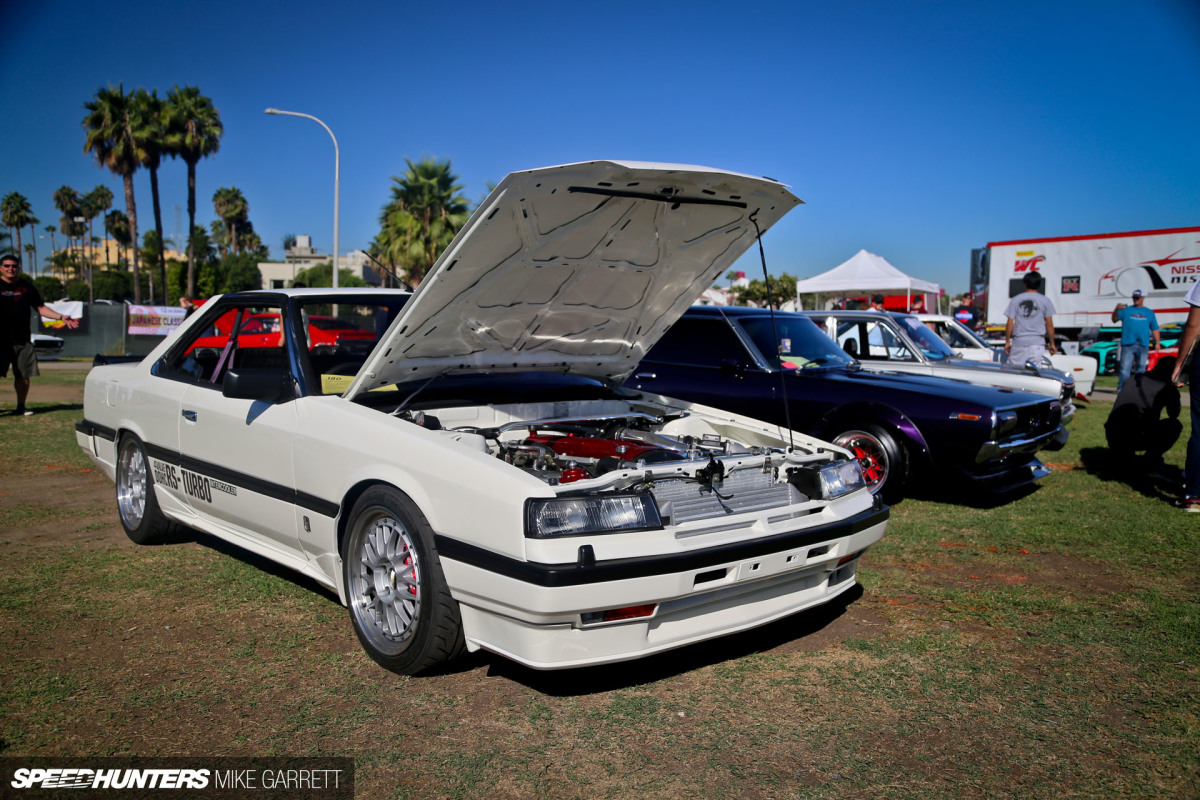 Eric Straw's 1984 Skyline RS-X might look like your typical R30 on the outside, but it's got a nice little secret hiding beneath its hood.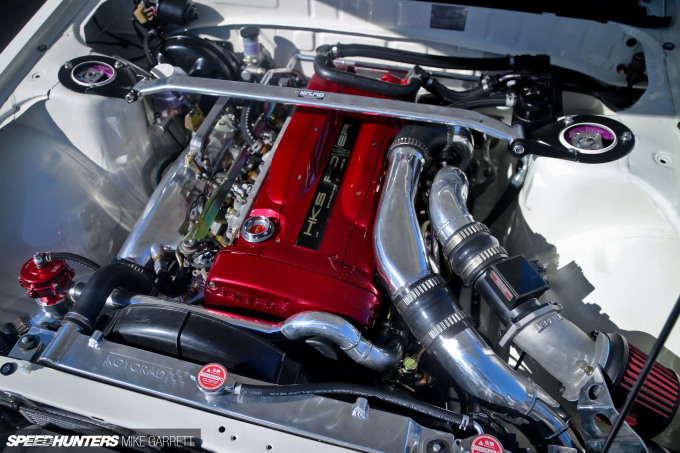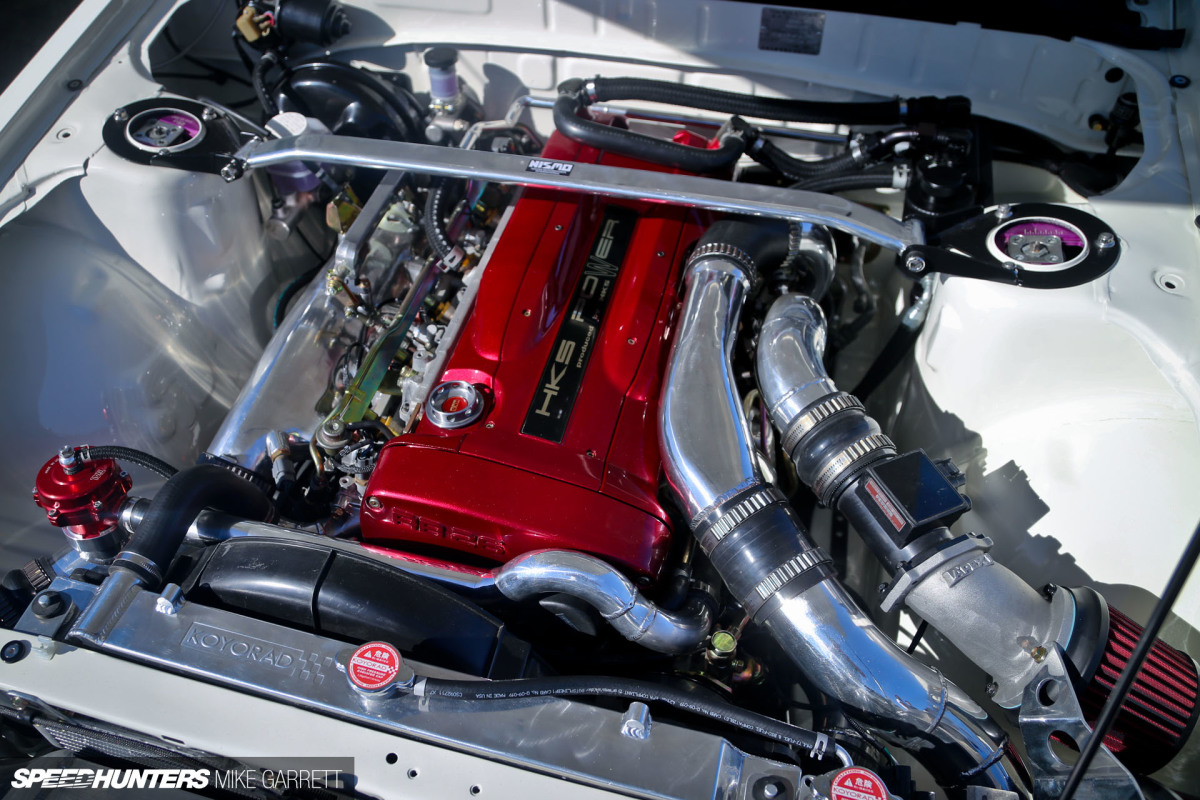 And that would be an RB26DETT plucked right out of a BNR34 Skyline GT-R. For many, just having a clean example of an R30 would be satisfying enough, but this take things to a whole new level.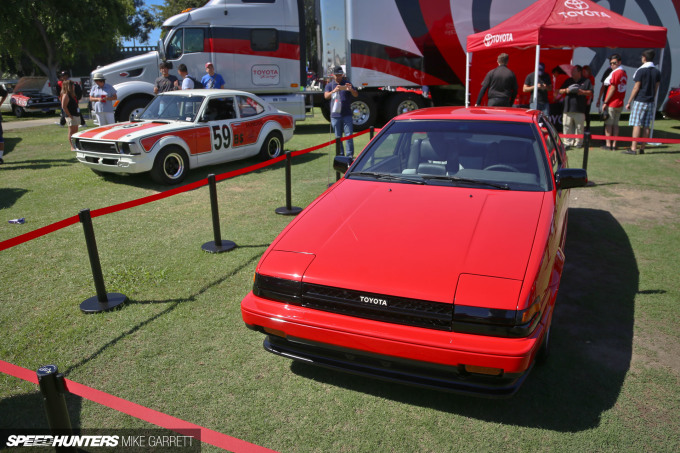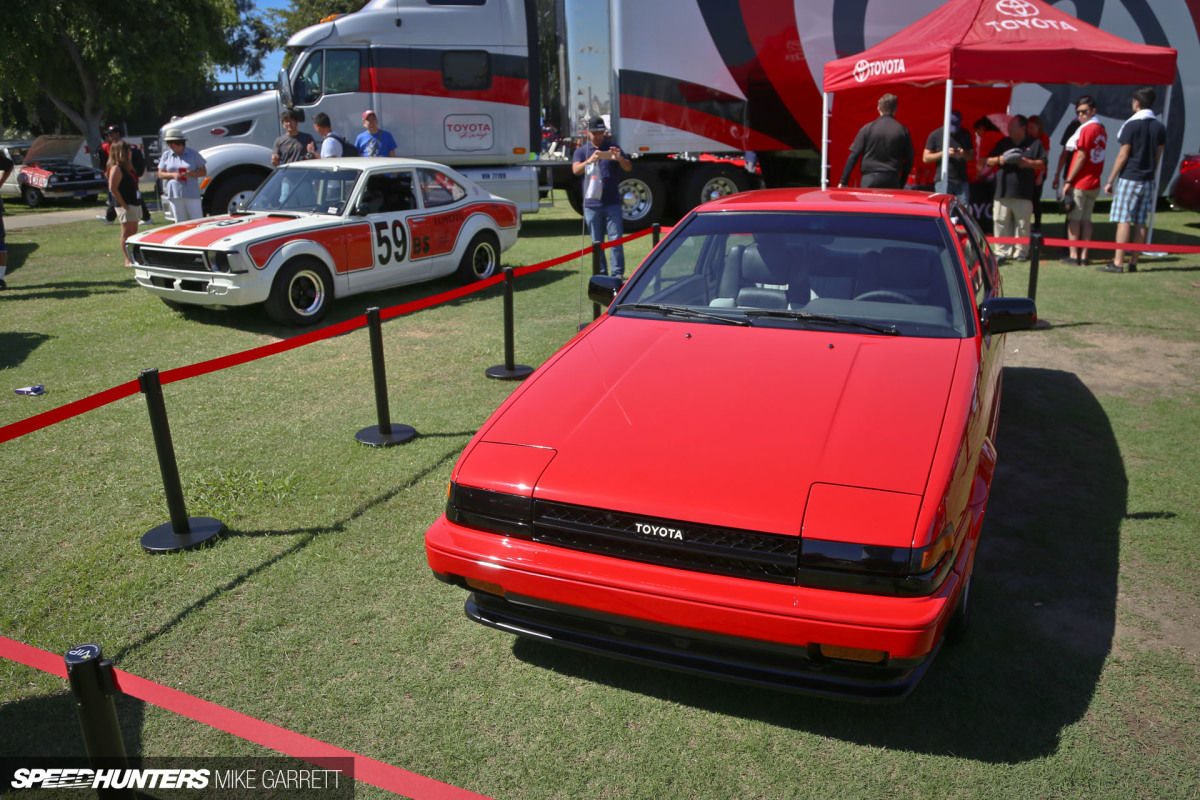 Another fun thing about attending JCCS every year is seeing how the automakers themselves take part in the event. This year, Toyota paid tribute to the 50th anniversary of the Corolla, and its display included this stunning '85 Corolla GT-S that's been restored to full showroom condition.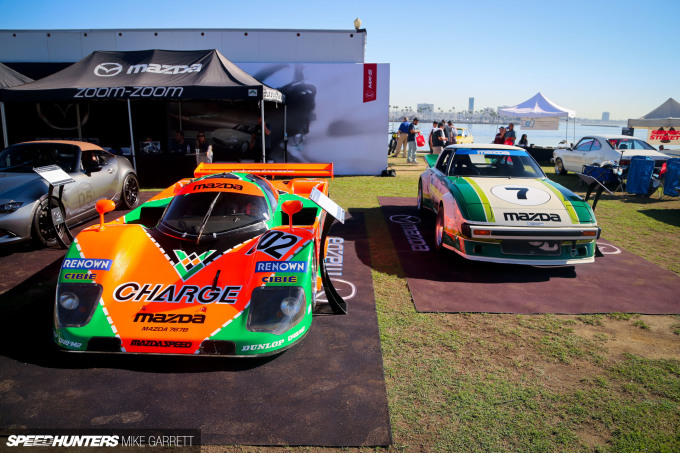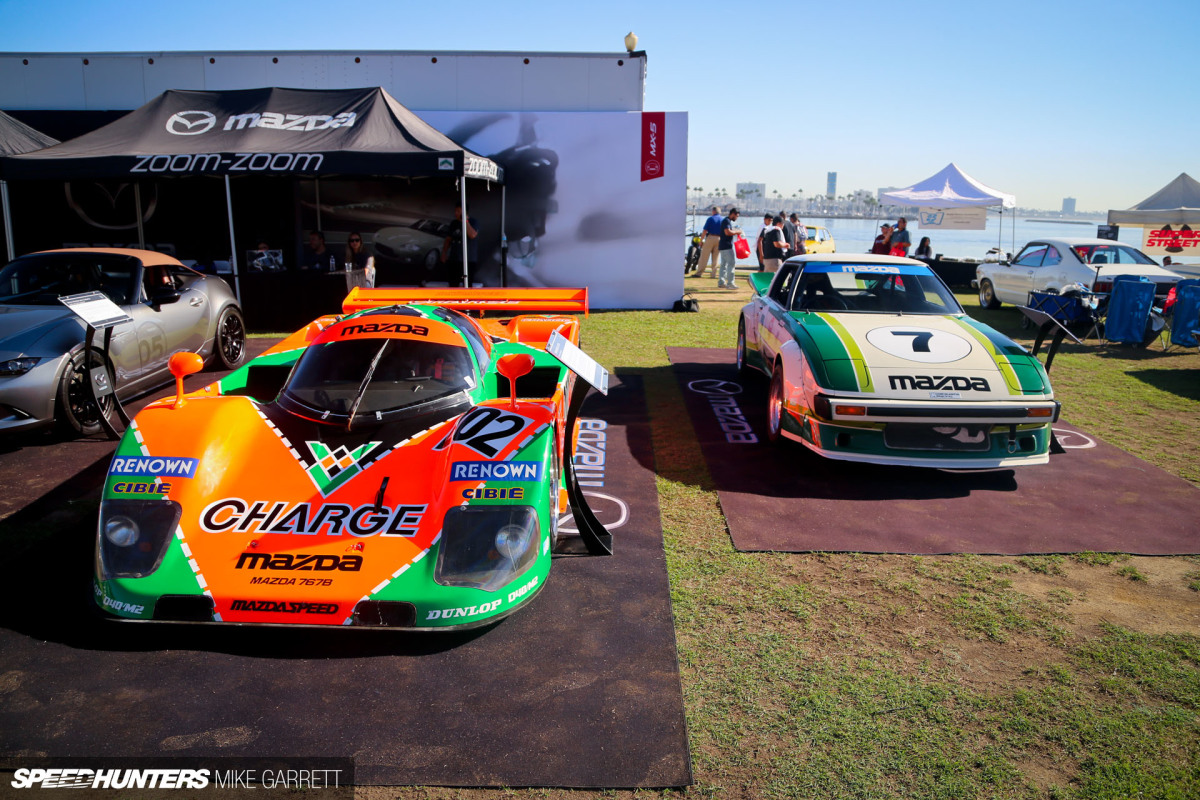 Mazda's display included several different cars, including its '79 IMSA GTU RX-7 and its freshly restored 767B, which made its official debut last month at the Rolex Monterey Motorsport Reunion.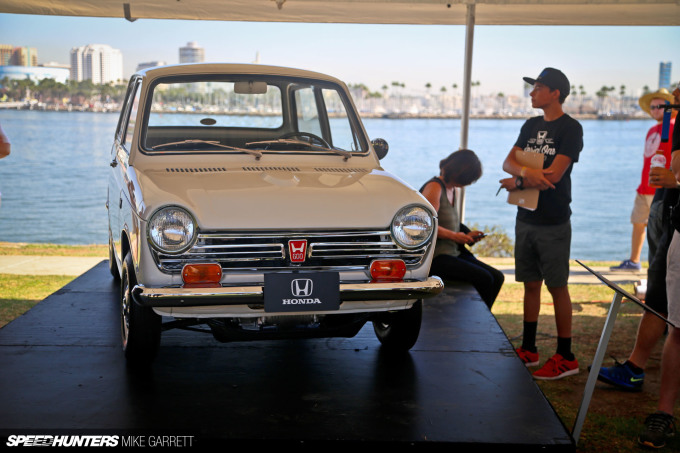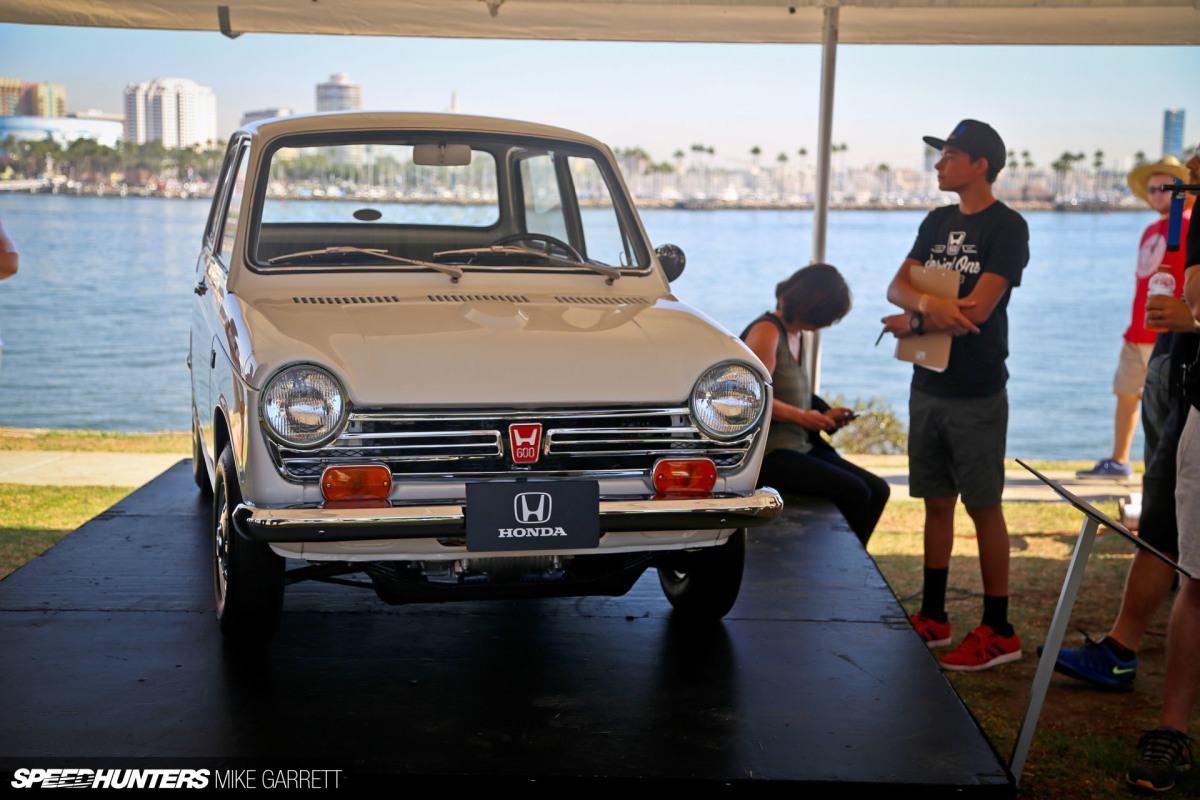 Honda's booth included a number of classic cars and motorcycles from its own collection, including Serial One – an N600 that was the very first Honda passenger car imported to the US back in 1967. Last year at JCCS, the car appeared in unrestored form, and this year the finished product was revealed to much fanfare.
Embrace The Old School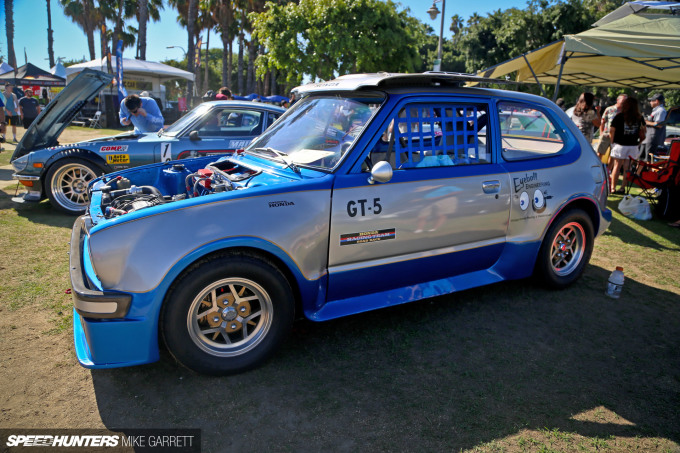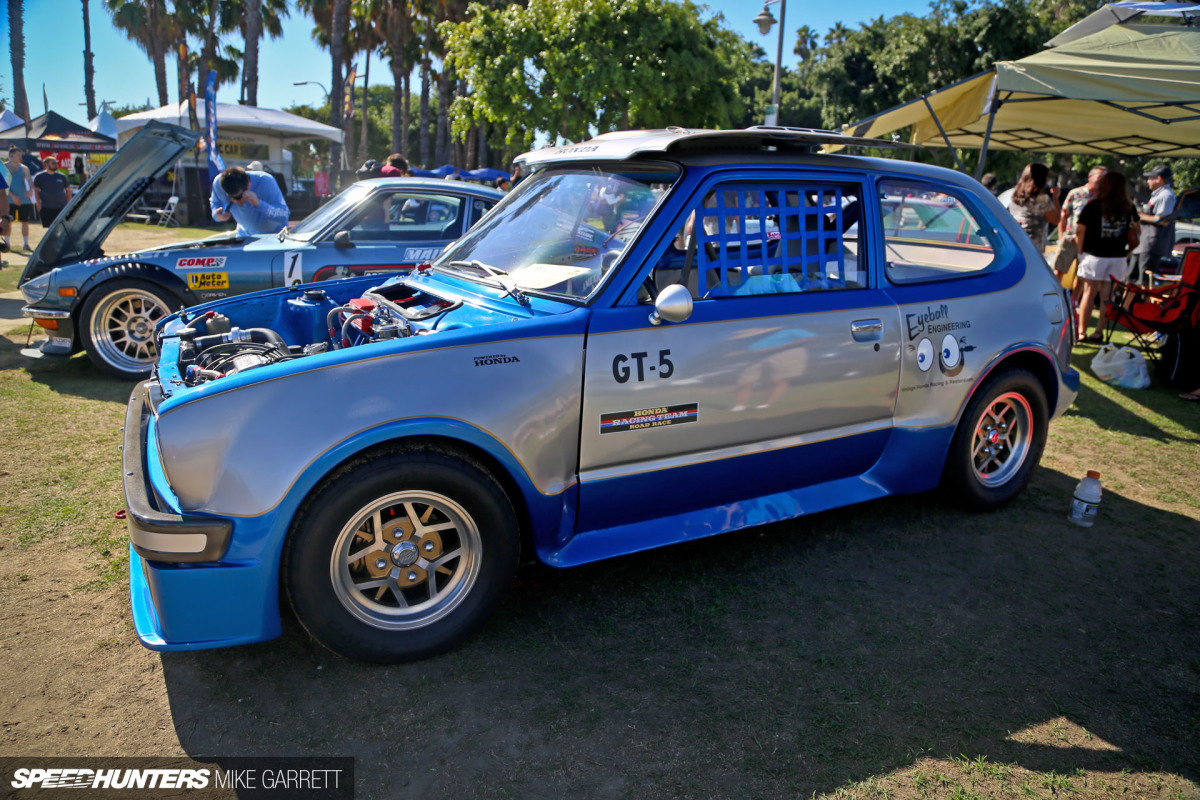 Sticking with the Honda theme, here's a 1973 Civic that was originally a GT-5 class race car in the '70s and '80s. It's just been treated to a full restoration.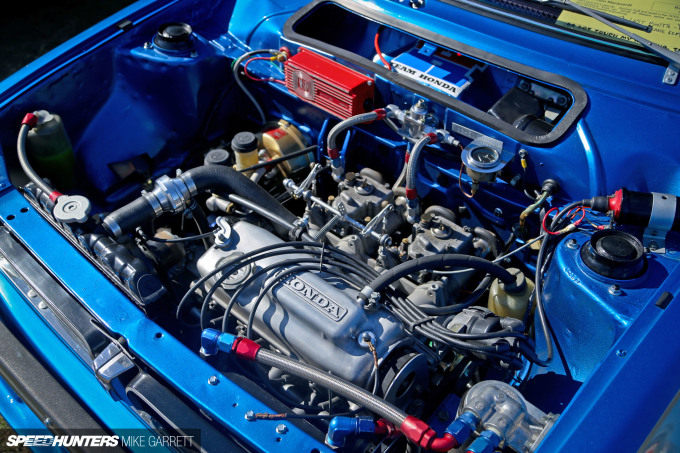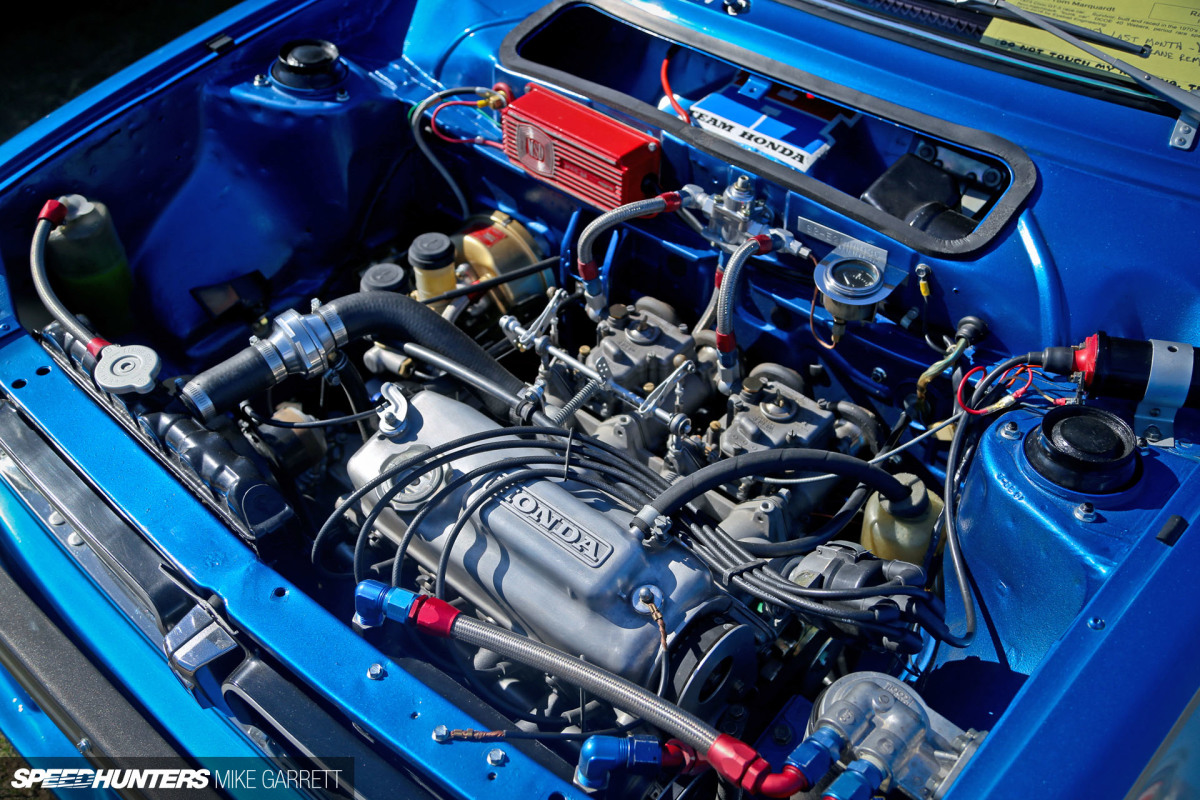 Better yet, the little Honda was apparently driven all the way to Long Beach from Colorado for the event. That's impressive.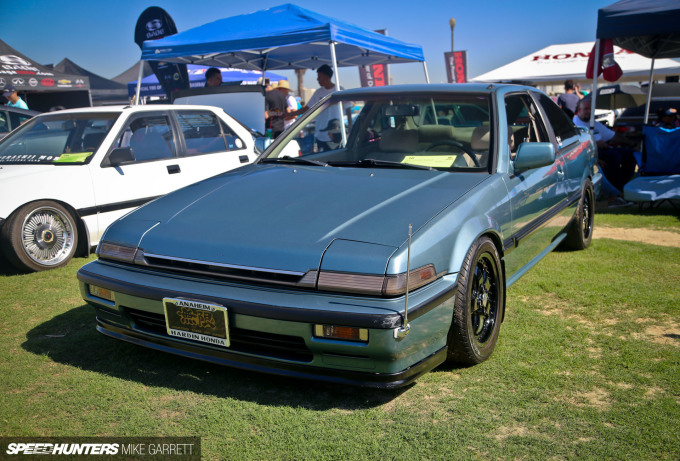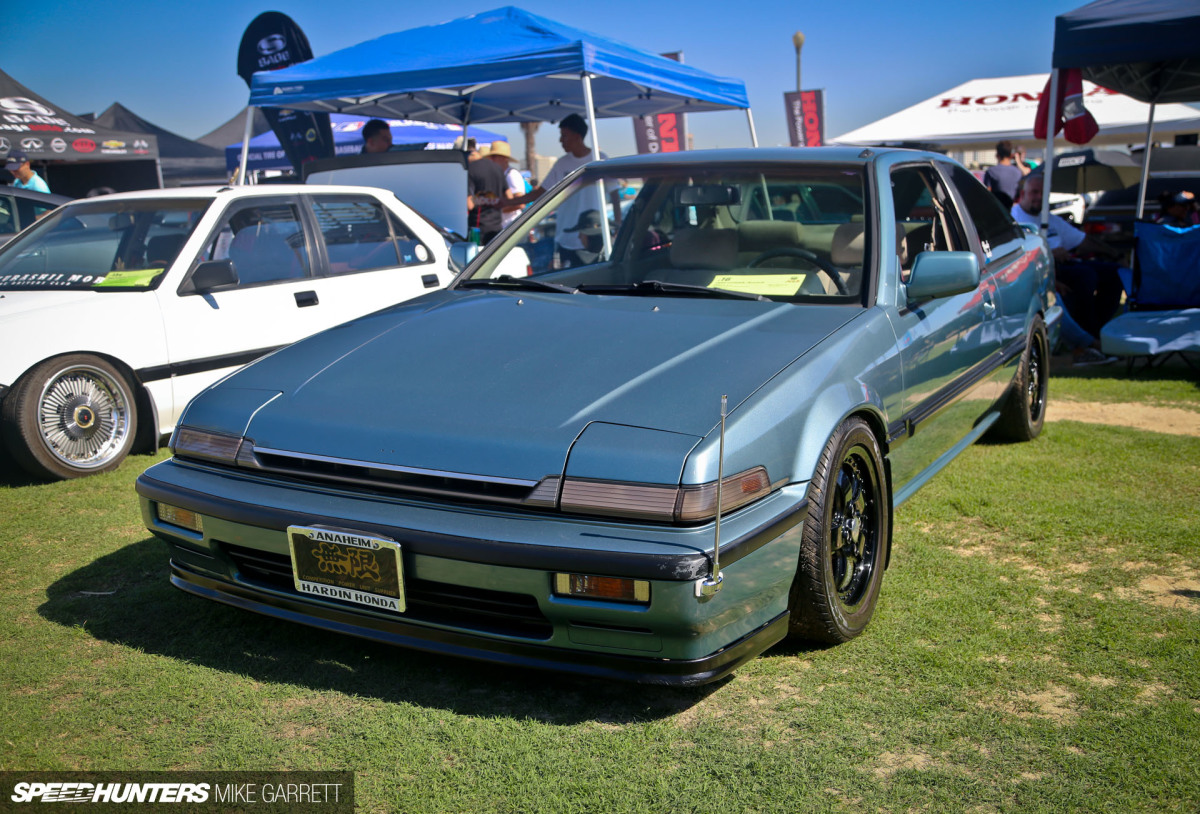 Moving into the '80s now, we've got this very tasteful '89 Honda Accord Coupe rolling on a set of period correct Mugen MR5 wheels to complete the throwback look.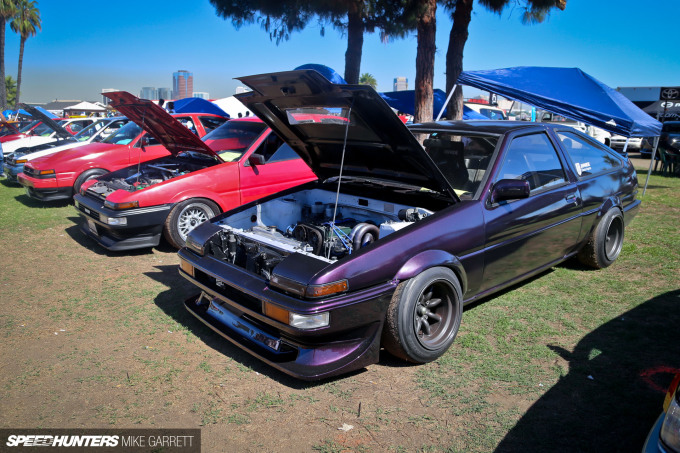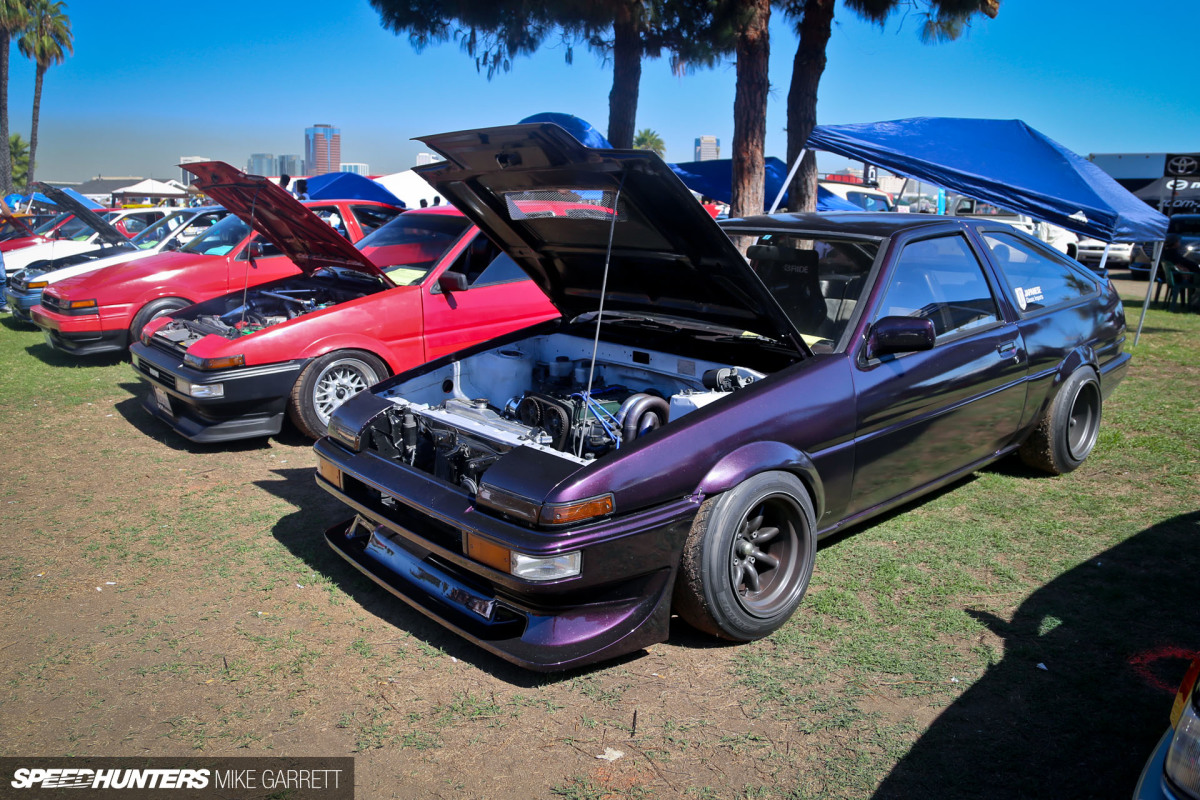 Dig AE86s? There were plenty of those as usual, some very stock and others that were nowhere near original.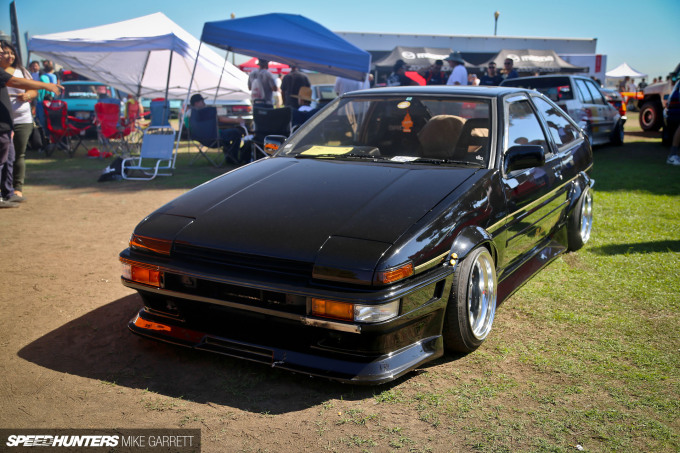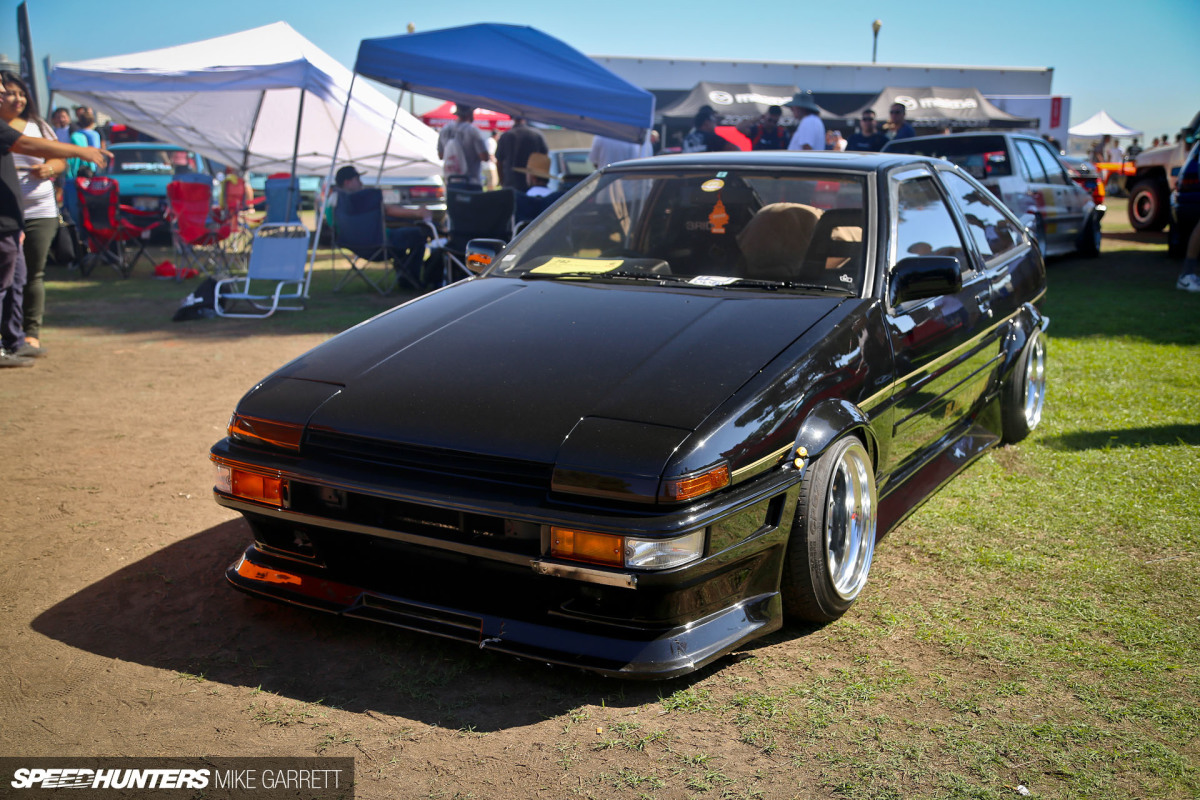 This slammed Black Limited kouki hatchback was one of the most popular 86s at this year's show, and for good reason. Just look at the thing!
Engine swaps were abound as usual, and 2016's selection included a pair of vintage Toyotas with naturally aspirated 2JZ swaps. One was a first generation Cressida and the other a beautiful MS50 Crown sedan.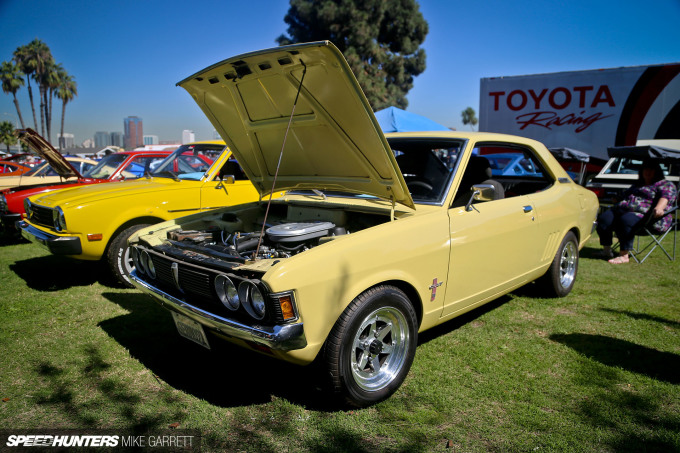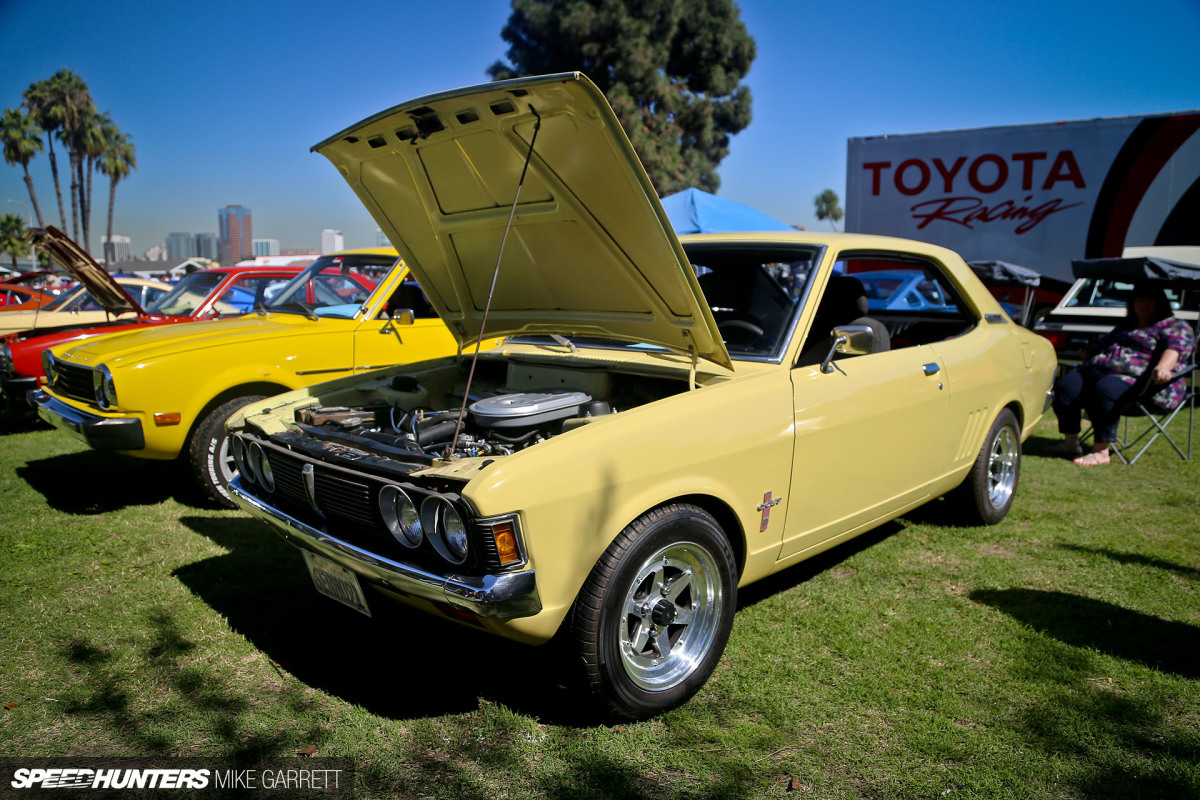 Not to be left out are the cars from the smaller manufacturers, like this '72 Dodge Colt coupe, which is essentially a rebadged Mitsubishi Galant. I love the pillarless hardtop look.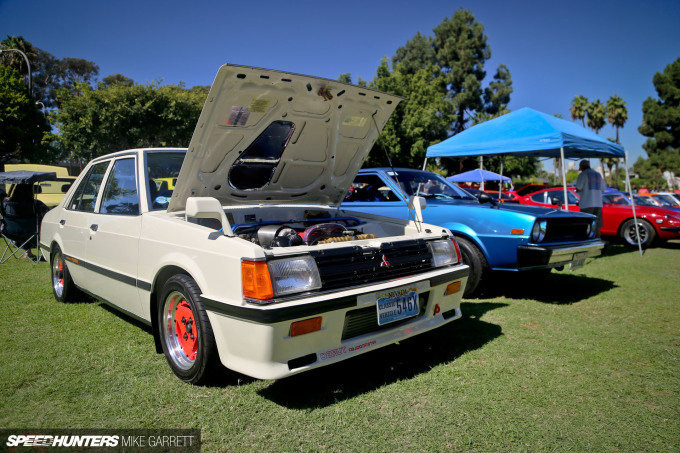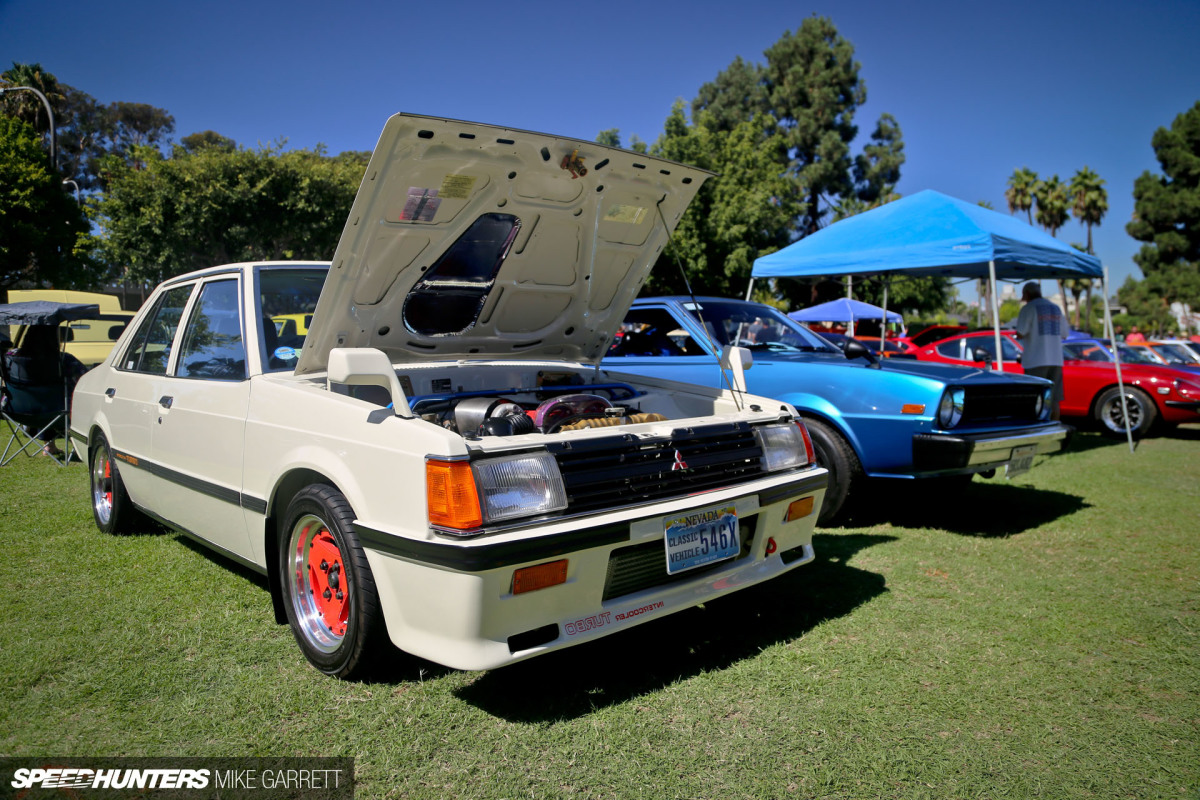 Also representing on the Mitsubishi side was this 1980 Lancer that's been converted to full GSR spec and also happens to have a 4G63 turbo swap under its hood.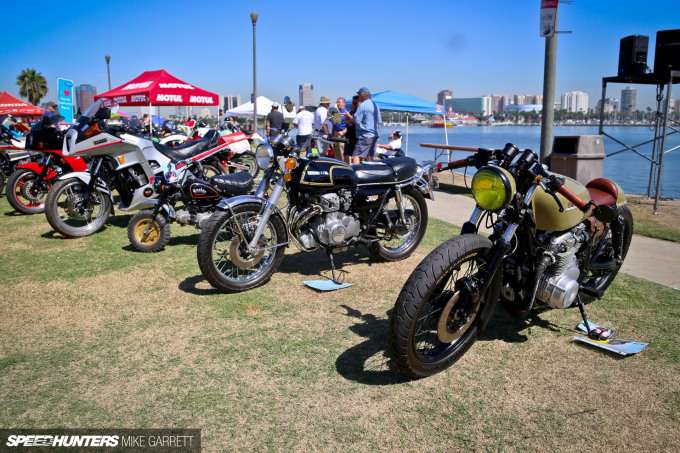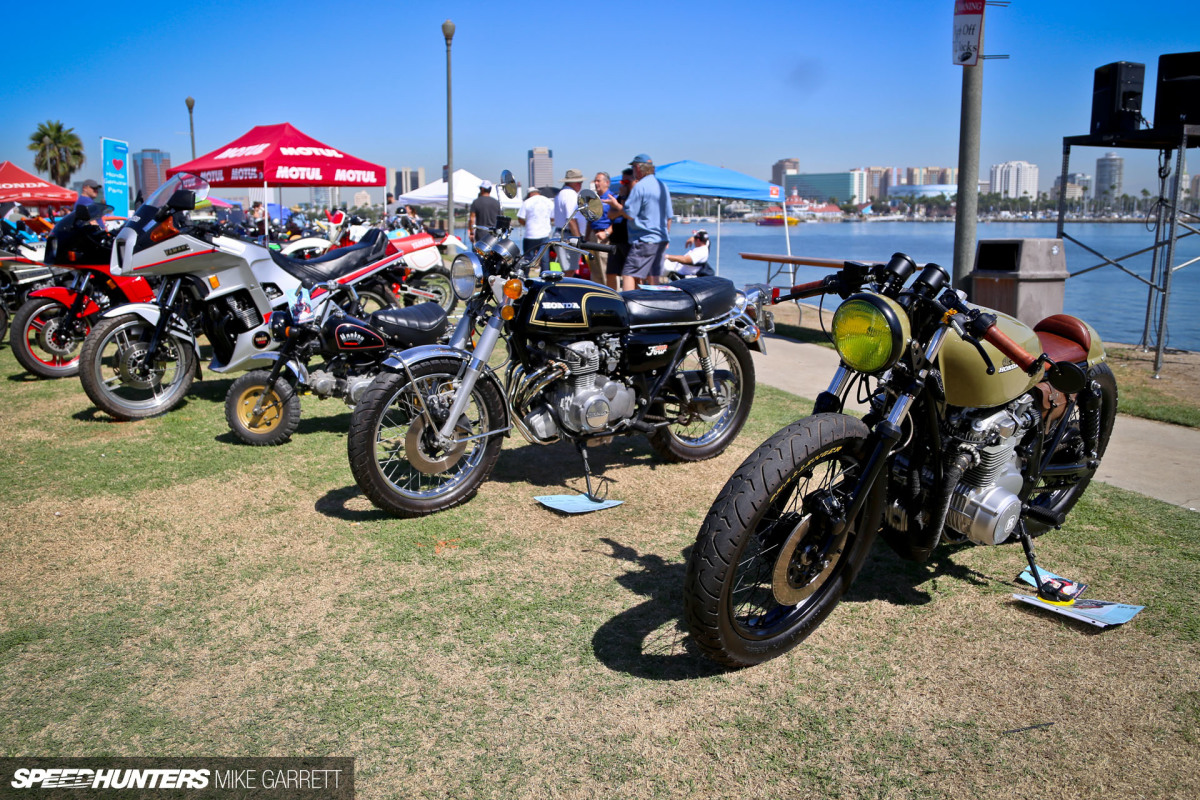 As if the cars aren't enough, the selection of vintage Japanese motorcycles at JCCS never disappoints. It also reminded me how much I want to buy an old Honda Mini Trail to mess around with.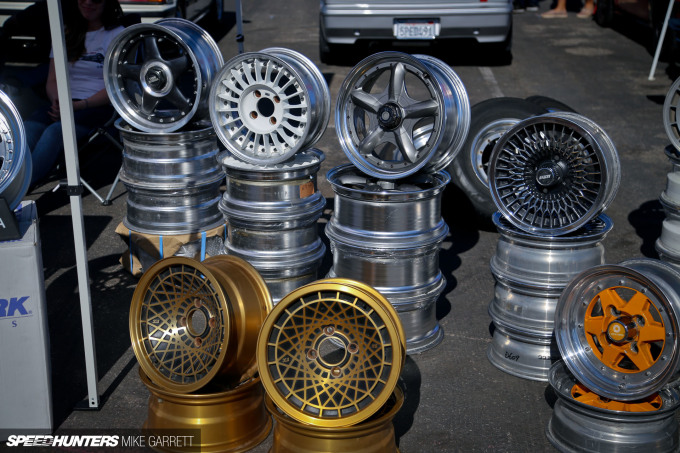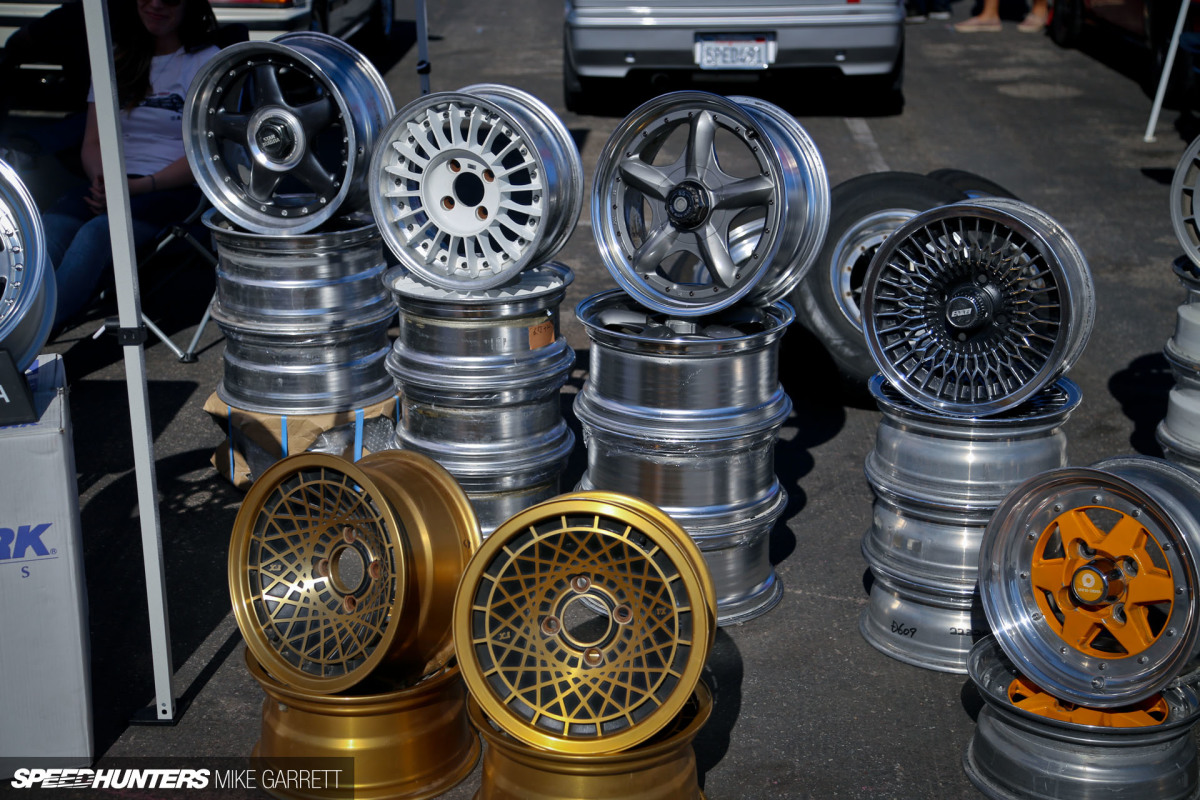 This display of vintage Japanese wheels was getting as much attention as many of the cars at JCCS, and once you see some of the rarities in the pile it's easy to see why.
To put it simply, JCCS is easily one of the best automotive events held in Southern California, and the fact that it continues to grow year after year shows that I'm far from the only one who thinks so.
Stay tuned for plenty of spotlights from JCCS 2016!
Mike Garrett
Instagram: japanifornia
mike@speedhunters.com