As I explained in my coverage from Reisbrennen, I always like to have a nosey around when I spot a tweaked Honda S2000.
There's a slight bias involved as I daily an AP2 myself, but my curiousity is also led by the fact that Honda's little sports car is notoriously difficult to eke extra power out of.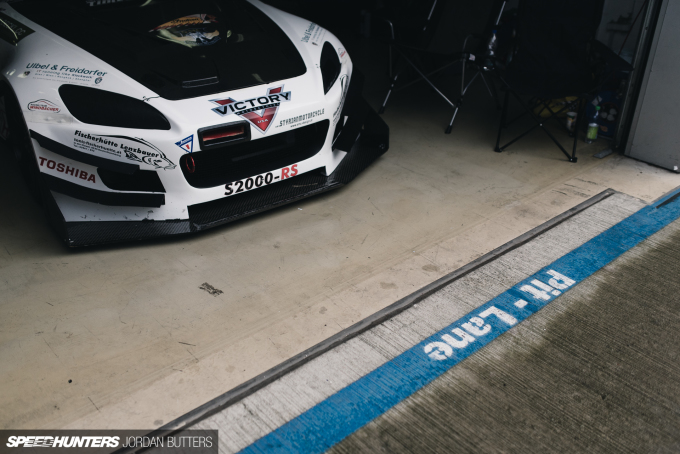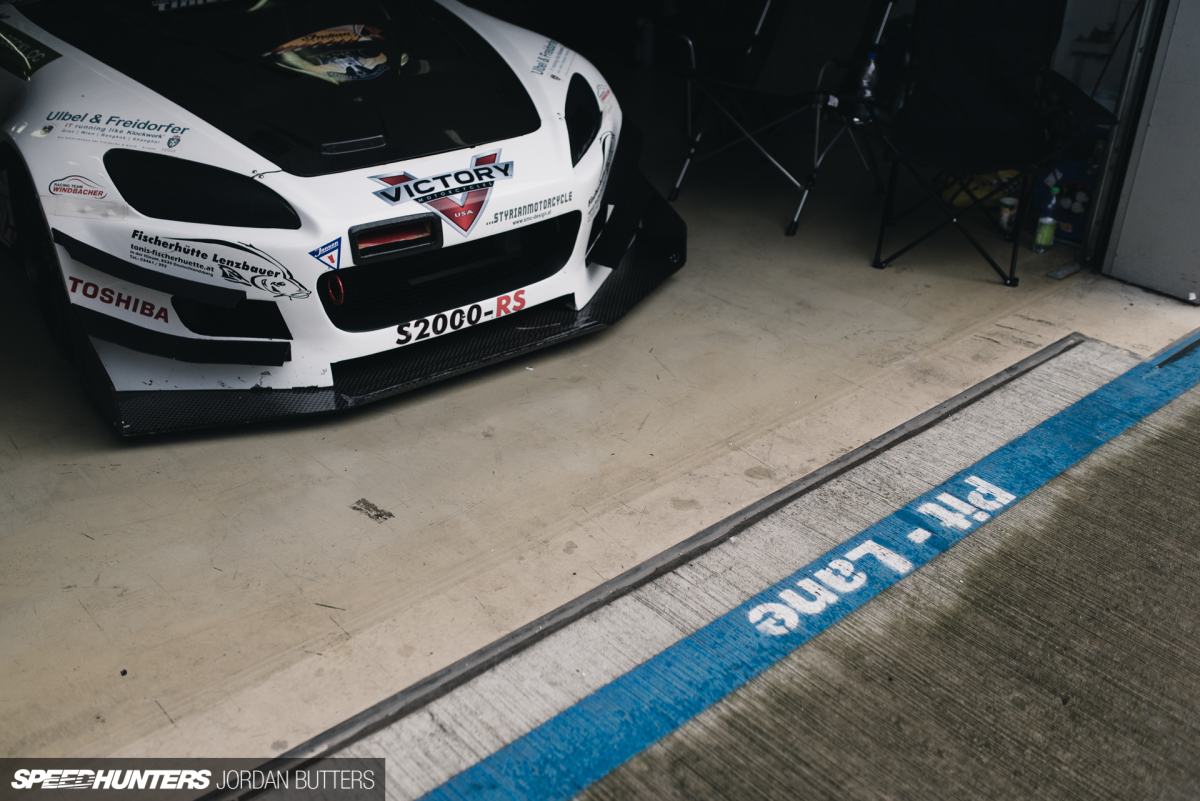 For an extended period, the S2000's F20C held the record for the most naturally-aspirated bhp per litre from a production engine – 123.5bhp per litre to be exact. The record was retained for 11 years, and was only unseated in 2010 with the release of Ferrari's 458 Italia.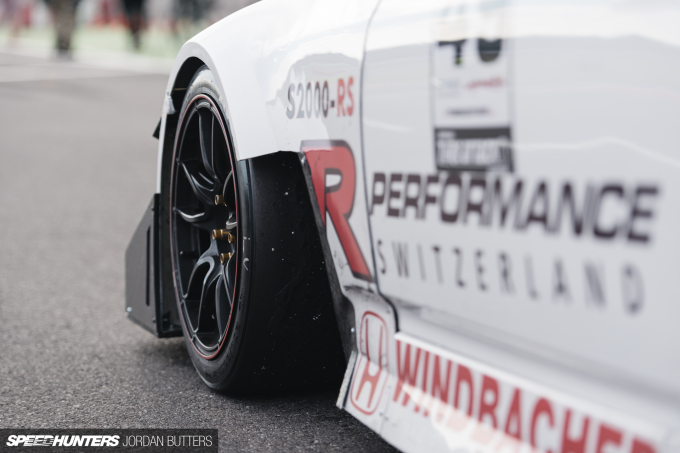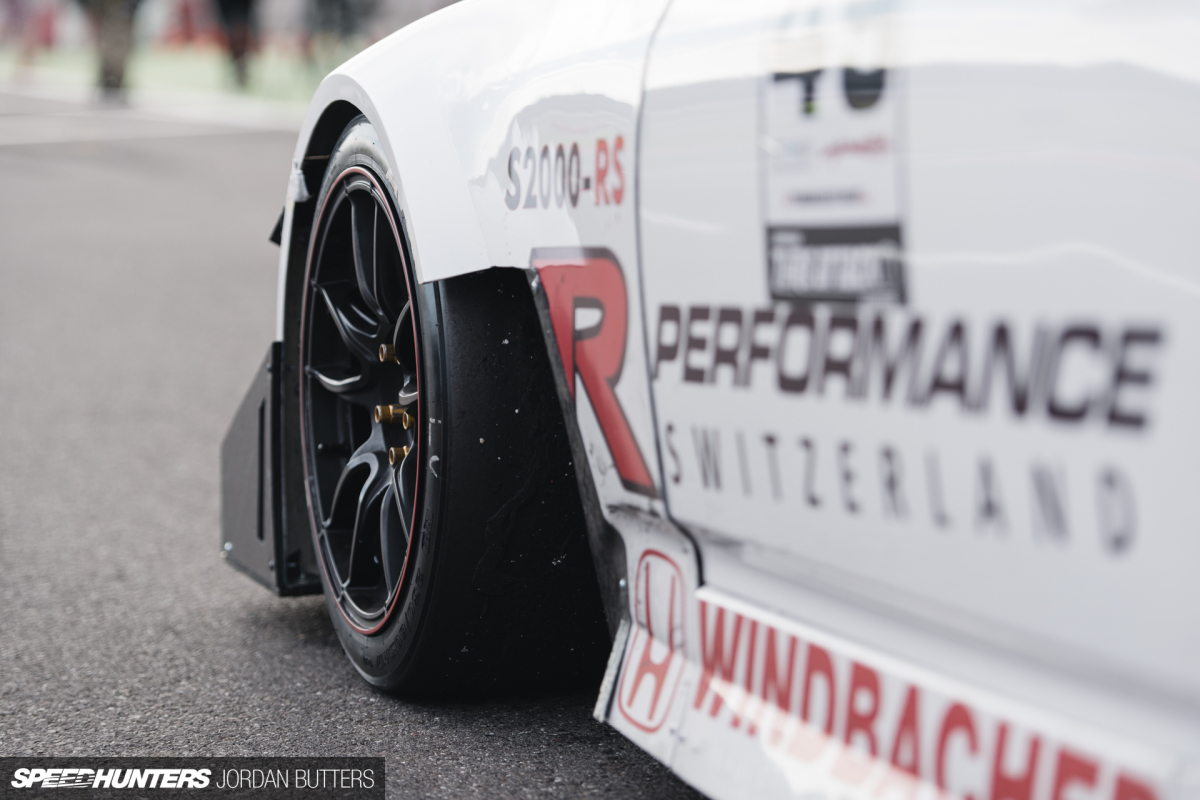 Due to how efficiently Honda tuned the 2-litre engine, many of the off-the-shelf modifications that can be fitted to the F20C are a complete waste of time and money. Of course, there's forced induction, which the motor seems to take quite nicely. With forged internals as stock, power figures in excess of 800bhp are entirely possible. However, it always feels a bit like cheating to me.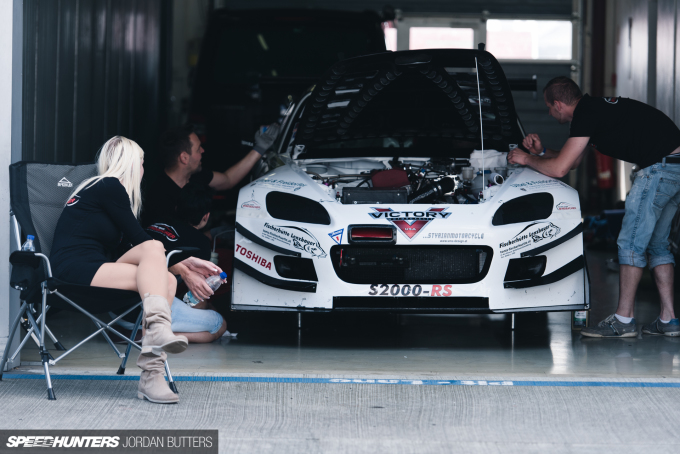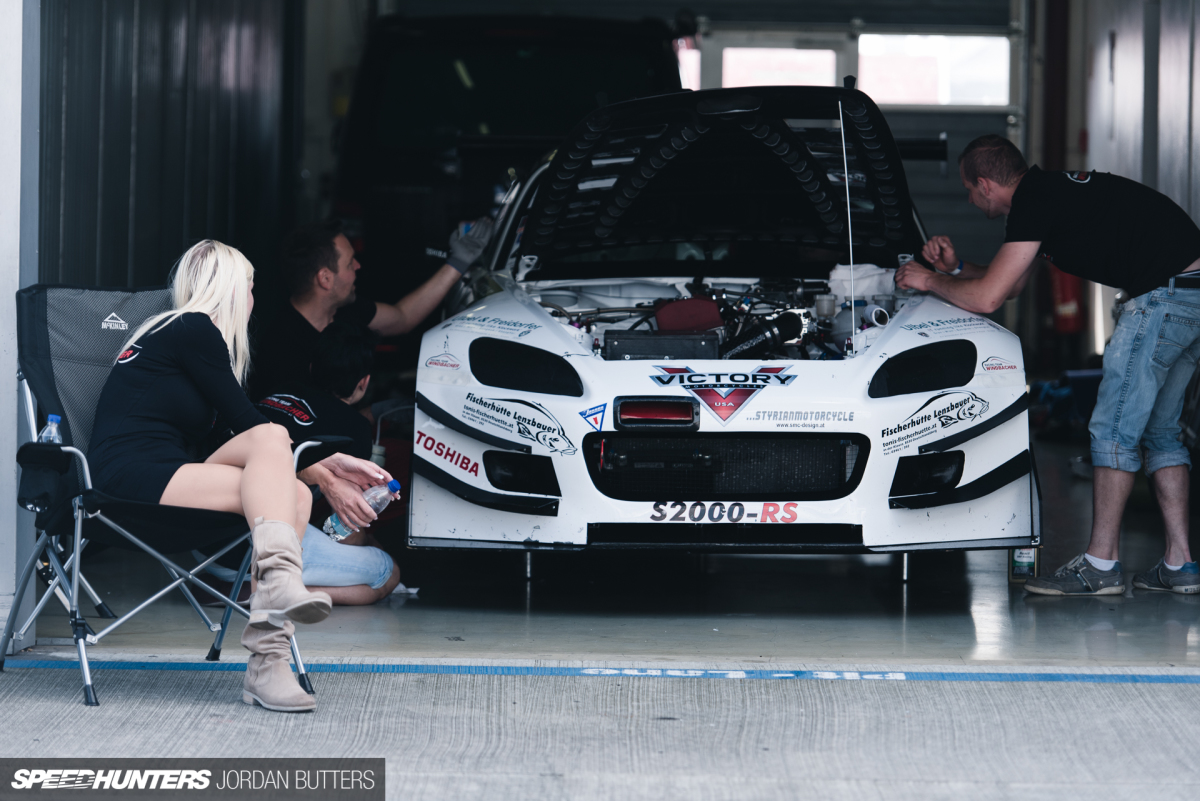 Therefore, when I spotted Rudolf Windbacher's time attack S2000-RS in the Lausitzring paddock during this year's Reisbrennen festival, imagine my delight upon discovering that it was still naturally aspirated! Guiding me around the engine bay, Rudolf explained that the F20C has been fettled to the tune of 320bhp (up from around 240bhp), thanks to a 2.5-litre Brian Crower stroker kit.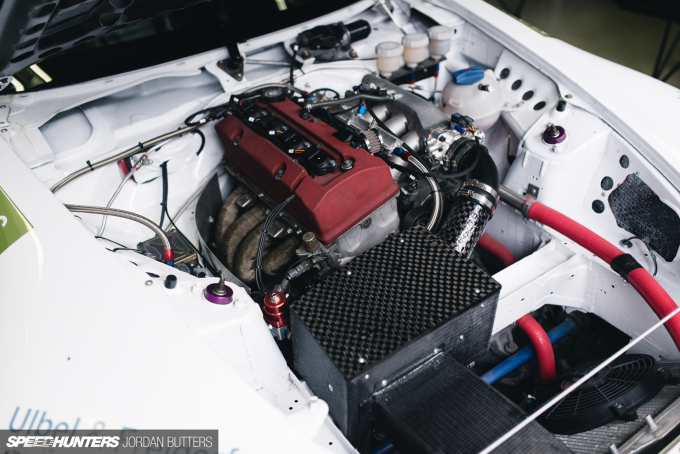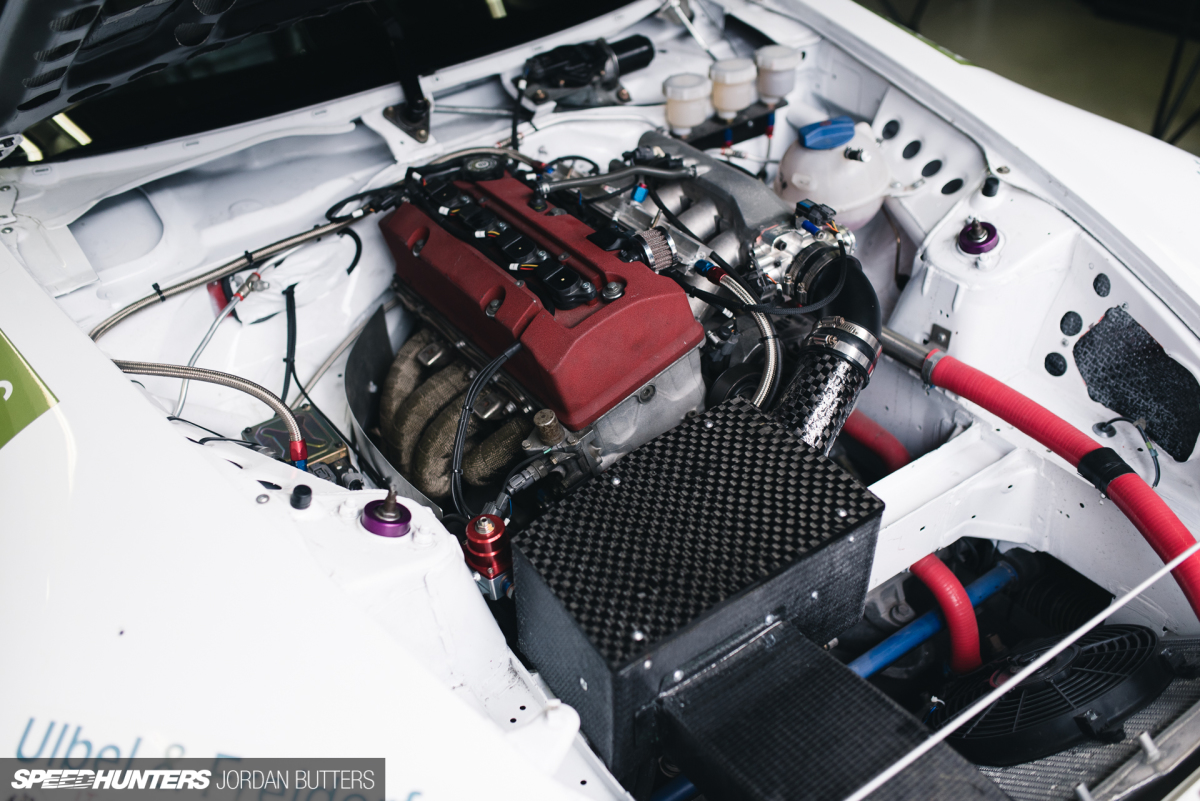 Interestingly, Rudolf has retained the stock intake manifold rather than convert the car to ITBs. A custom homemade carbon airbox draws from an intake in the front bumper, supplying the motor with all the air it needs. The stock S2000 headers are proven to be more flow efficient than the majority of aftermarket additions; swapping them out is often a toss up between how much weight you save and how many ponies you forfeit, however this particular car features a full system that's been engineered entirely in-house to suit this build.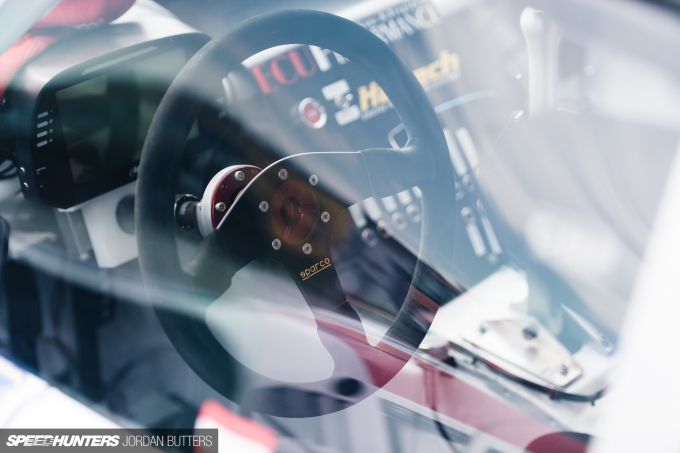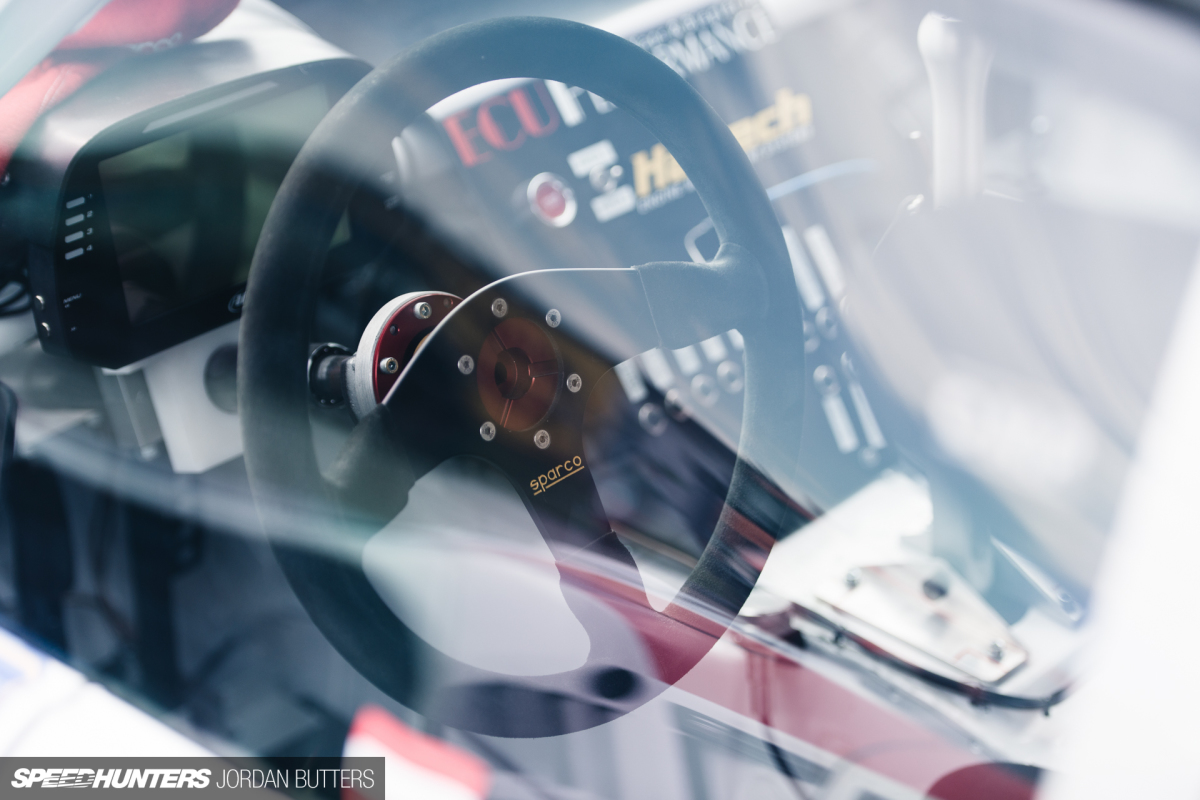 Inside, the Honda's cockpit has been gutted of all comforts, and a custom switchpanel and dash replaces the stock item. An AiM MXG dashboard relays all the vital information back to Rudolf. Engine management is courtesy of a Haltech ECU.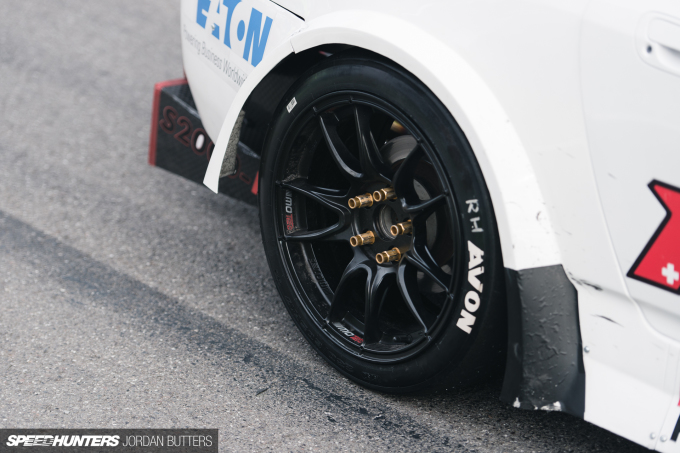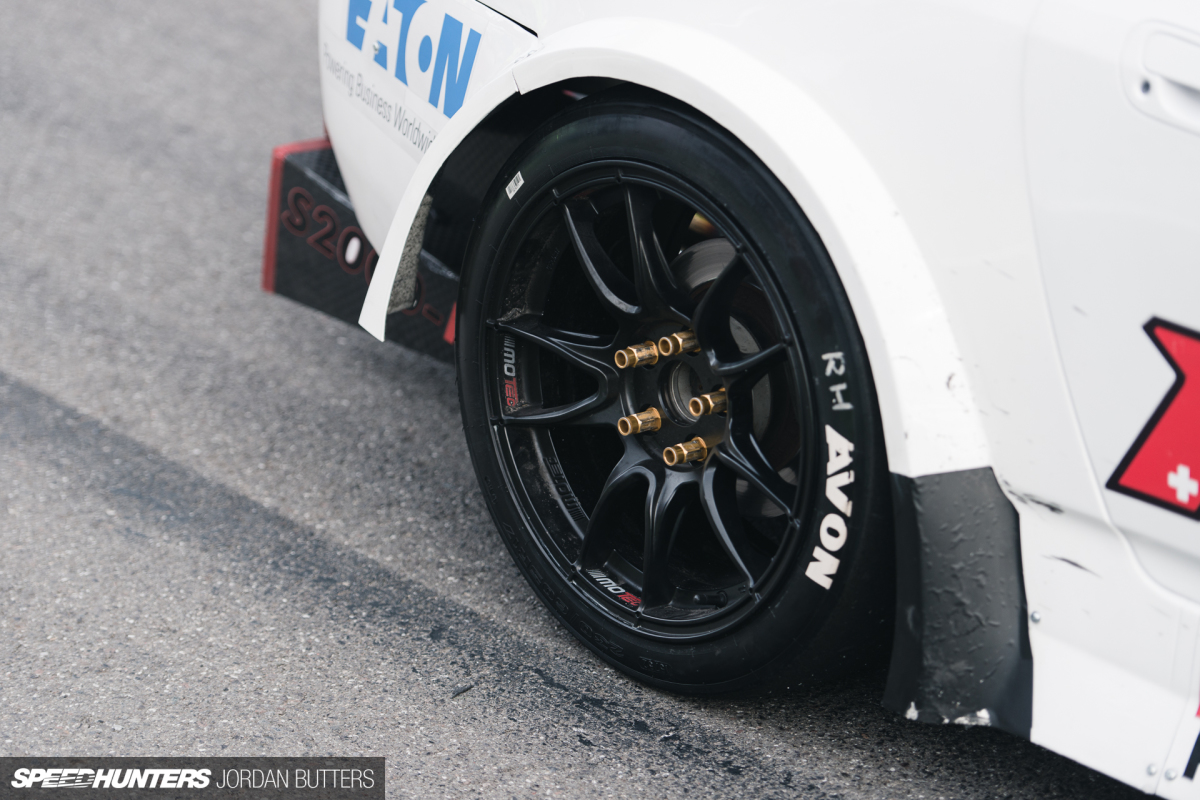 The S2000's footwork has also been developed by Rudolf and his team, and utilises KW Competition coilovers. Braking is handled by AP Racing stoppers, and the Honda wears lightweight 17×9-inch Motec wheels with sticky 230/605R17 Avon radial slicks all around.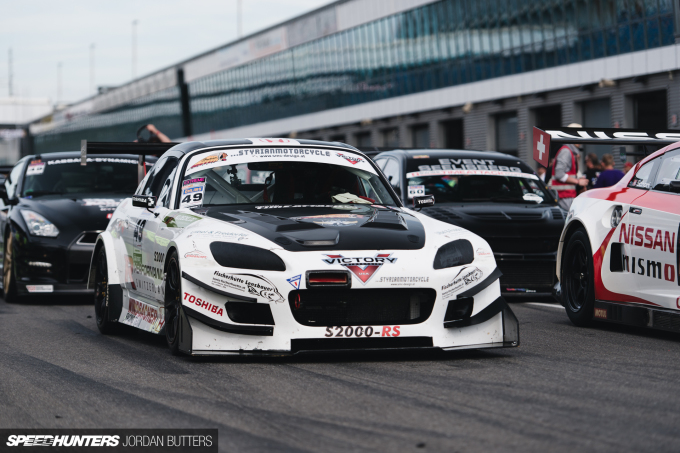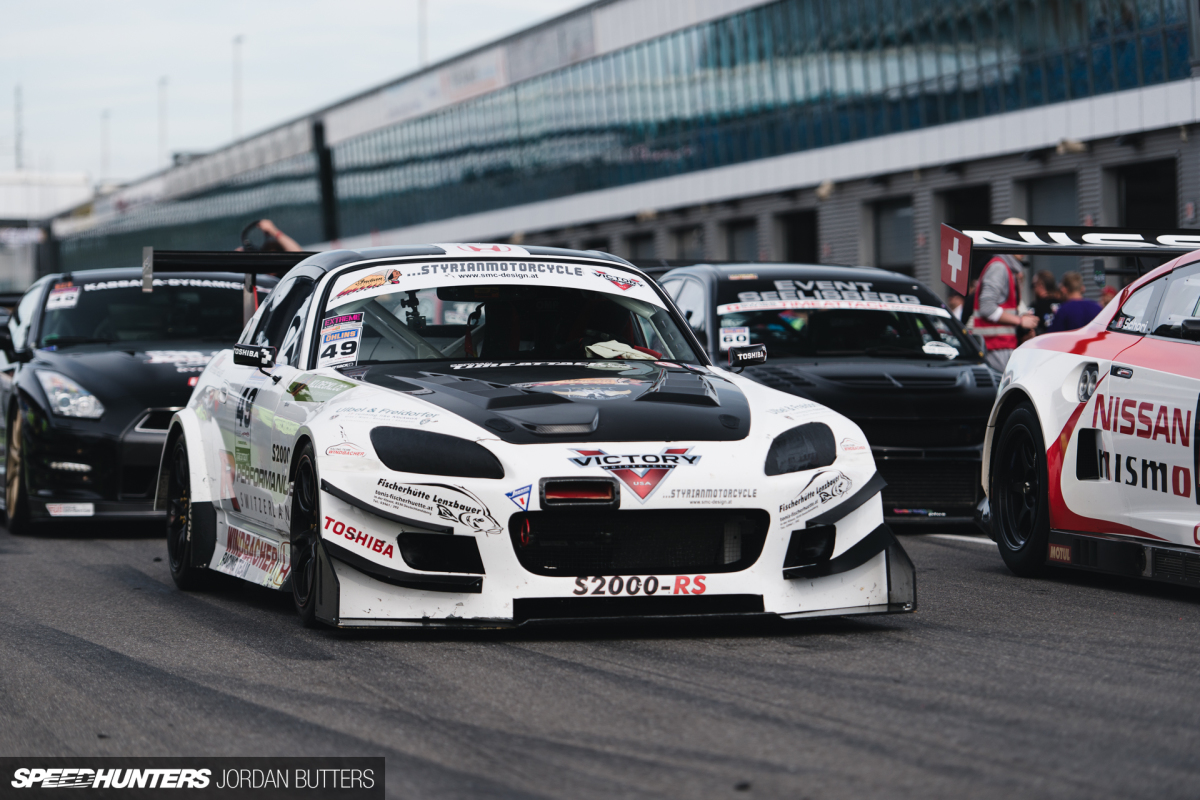 Obviously a huge amount of attention has been paid to the aerodynamics too – again, all developed in house. The S2000-RS boasts a lightweight wide-body carbon bodykit, full carbon underbody and rear diffuser.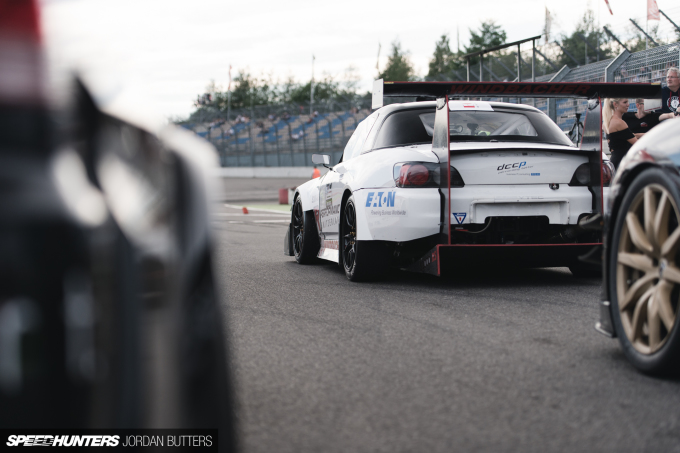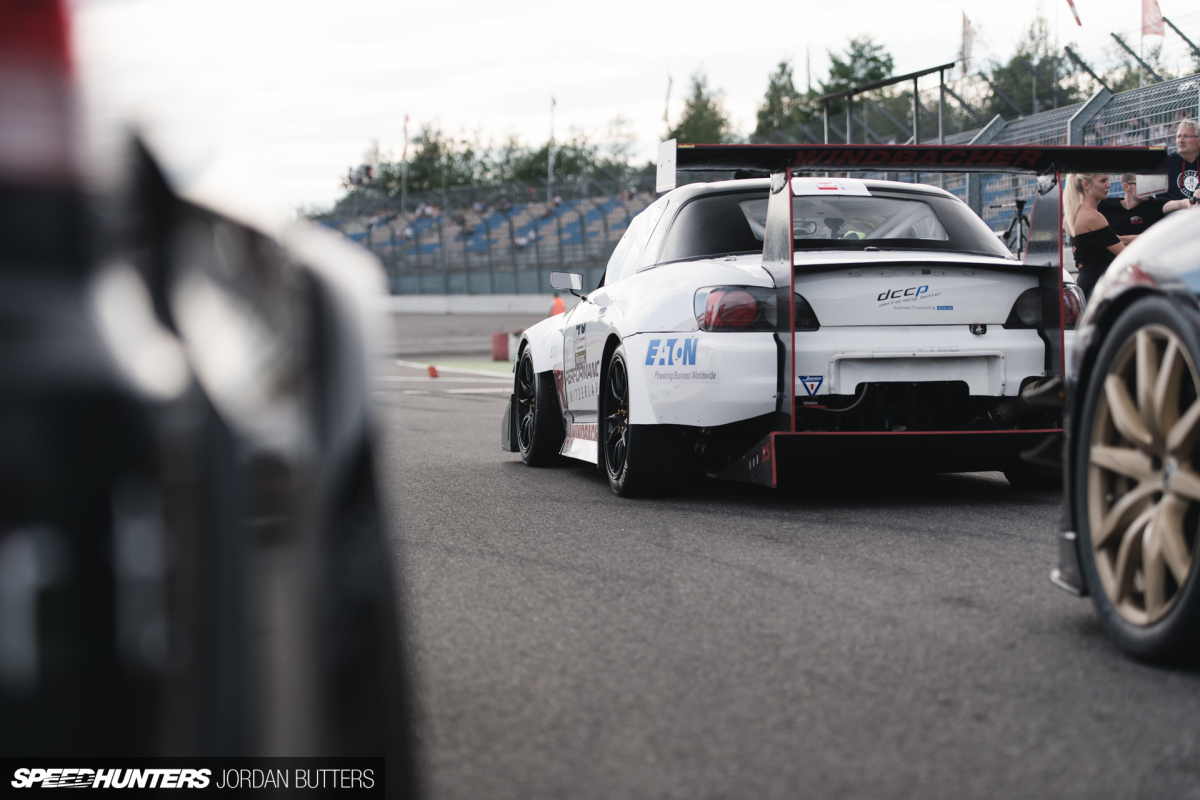 The giant rear wing is linked to the lower diffuser through the bootlid and rear lights, pushing the rear of the car downwards during time attack passes in order to clinch those vital seconds. This isn't a show queen – Rudolf's S2000 was built to attack the track.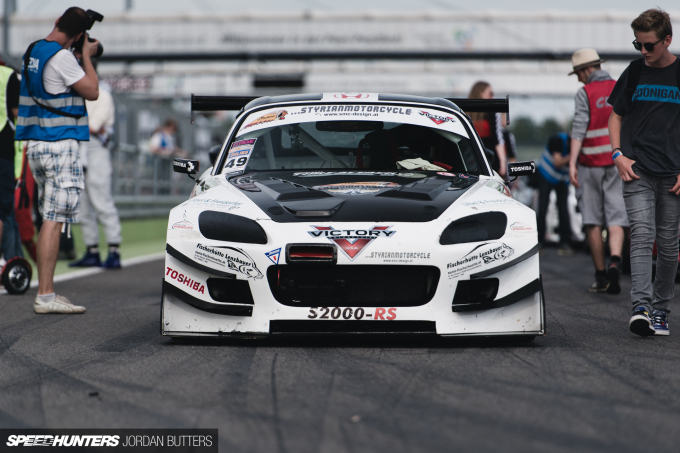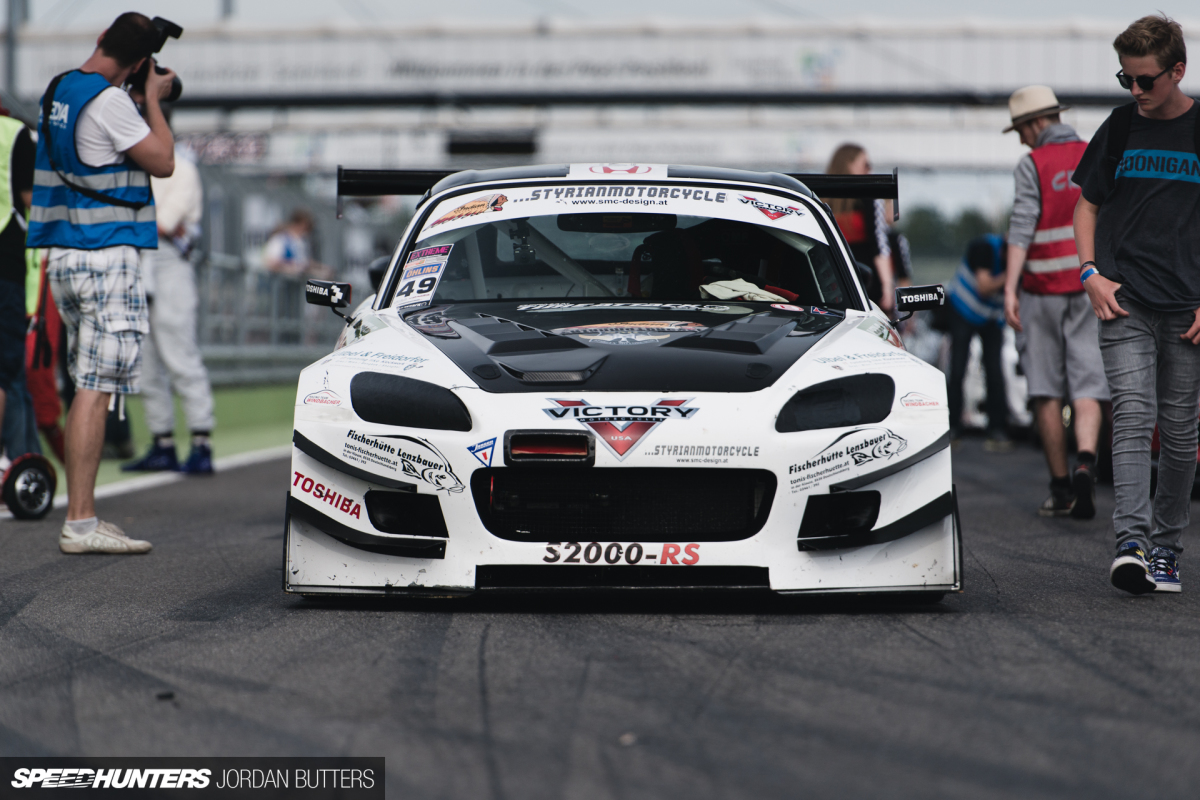 The result of all of this time and effort (and lots of homebrew carbon) is a curb weight of just 1,000kg. Add to that an aerodynamic exterior, cracking chassis and a highly responsive naturally aspirated engine and you've got one hell of a nimble machine.
Jordan Butters
Instagram: driftagram / jordanbutters
Jordan Butters Photography