One Year In
It's been exactly one year since I inquired on a local Craiglist ad for a 1975 Dodge Dart Sport and ended up driving home in a car that's come to be known as Project Yankee.
As you would have seen in my last update, things have ramped up considerably in recent months, and the old Dodge is currently deep under the knife undergoing a modern heart transplant and plenty of other upgrades to match.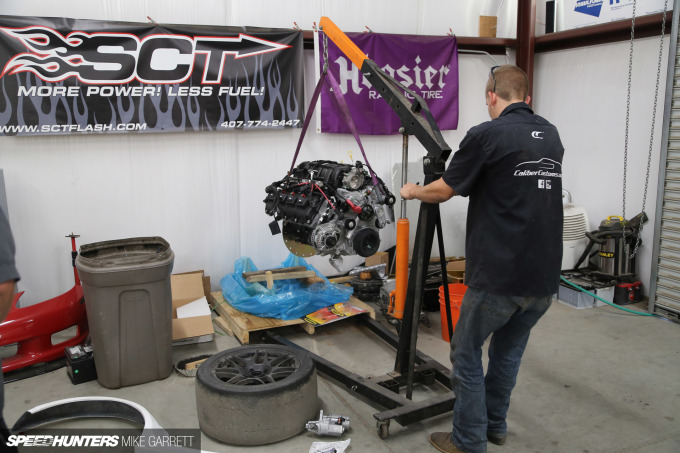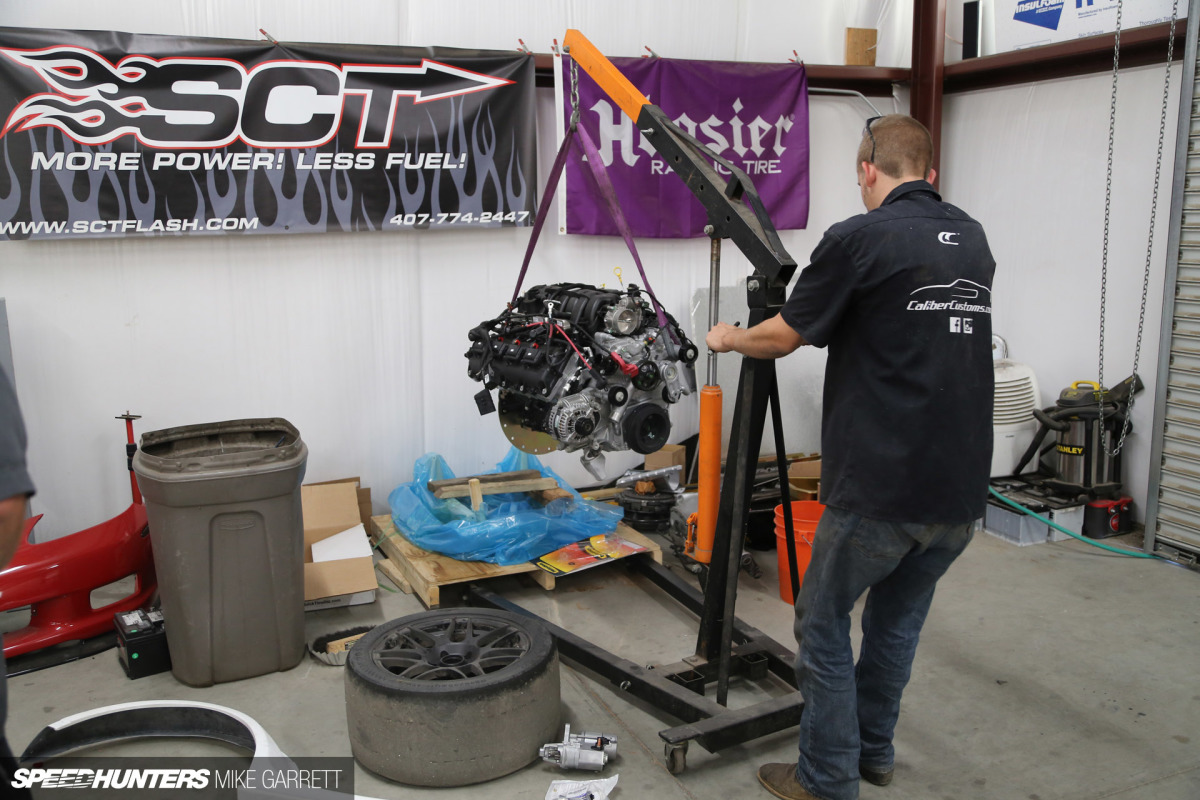 In the last update I revealed that Project Yankee is going to have 5.7-liter Gen III HEMI V8 crate motor occupying its engine bay, staying true to its Mopar roots while delivering the horsepower and reliability of a modern muscle car. Helping me out with the fabrication and electronics part of the build have been Matt and the guys at Caliber Customs here in Central California.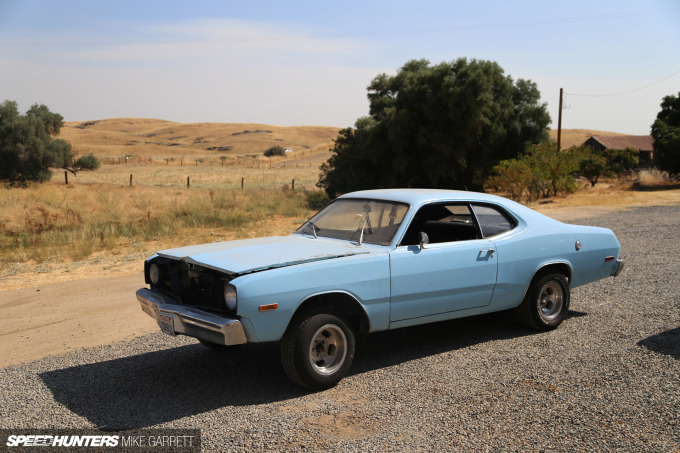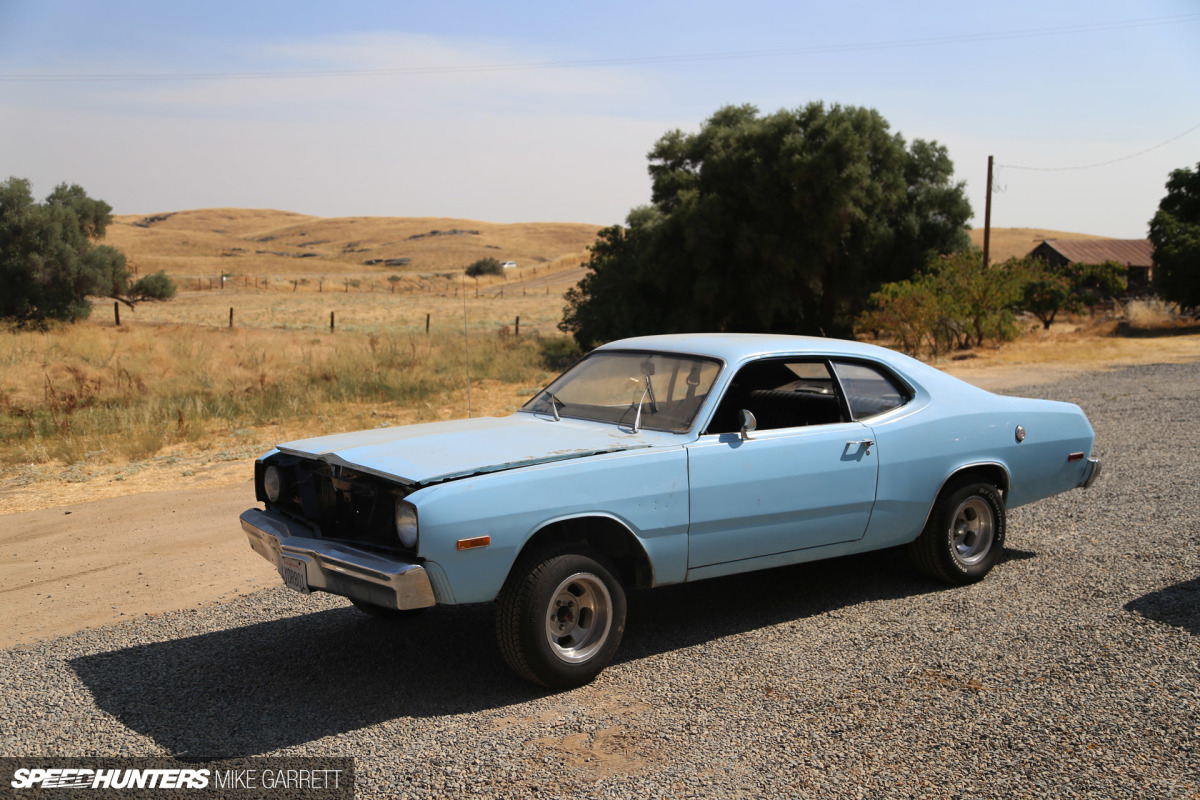 The Dart has been living at Caliber for the past few weeks as both the chassis and engine itself have been prepared for the swap. There's a lot to cover here, so let's get started.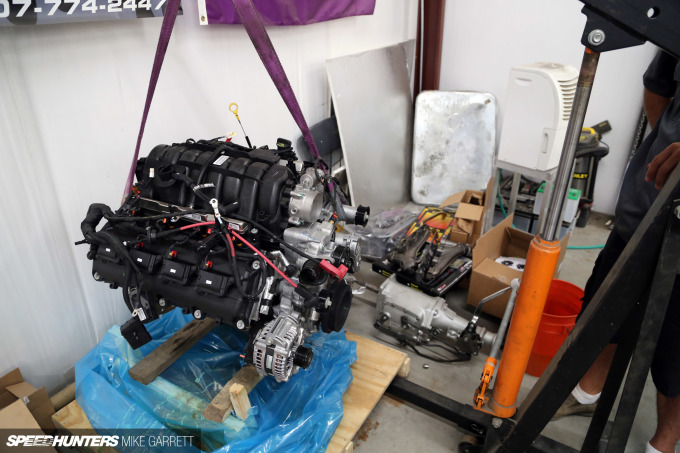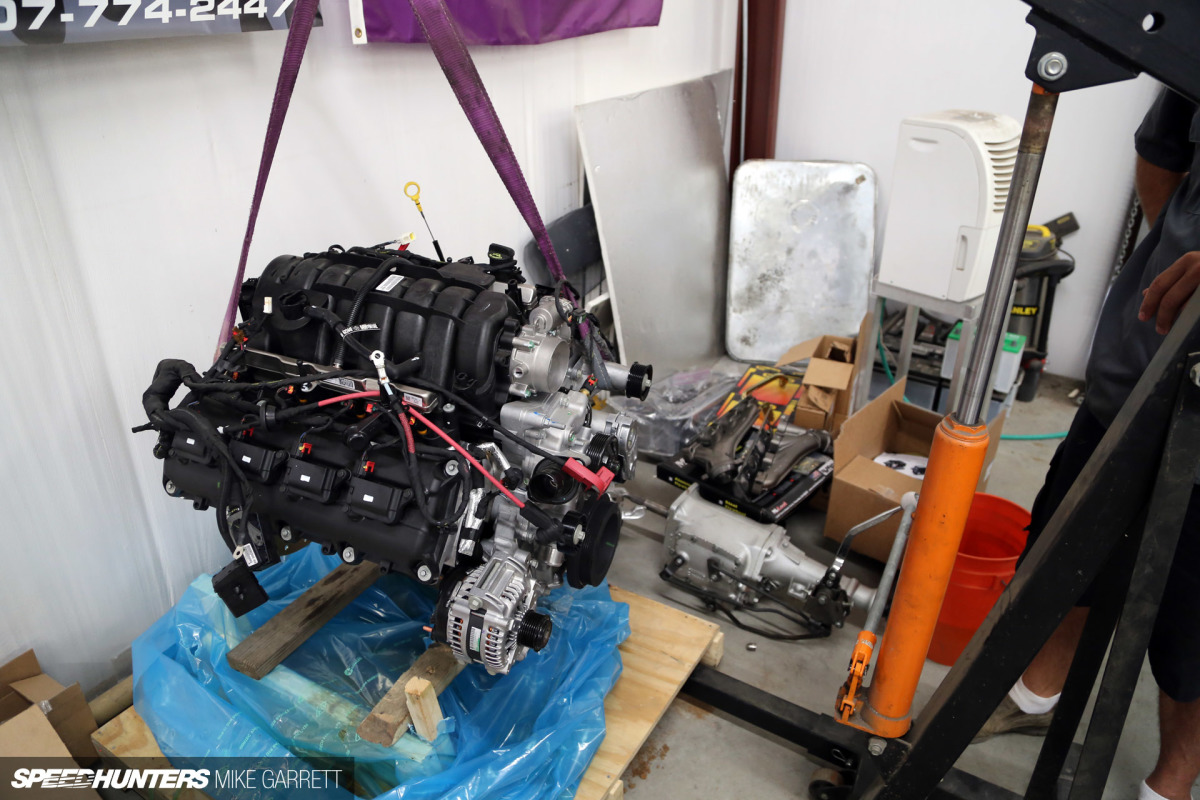 Before the engine could be dropped into the car we had to make sure it was prepared to fit inside the Dart's engine bay, and also that it would successfully mate with the A833 4-speed overdrive transmission.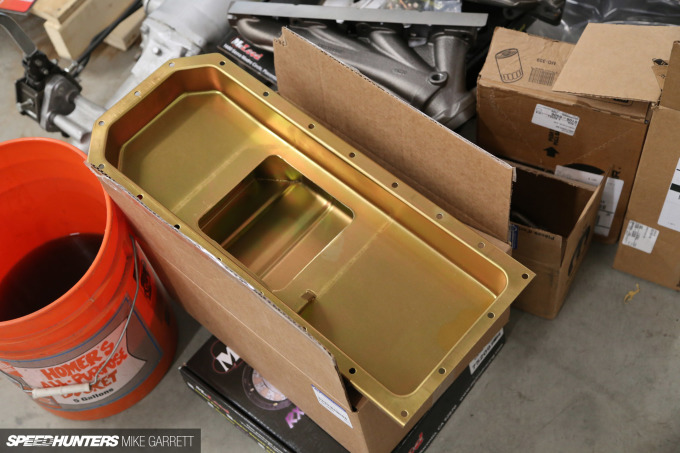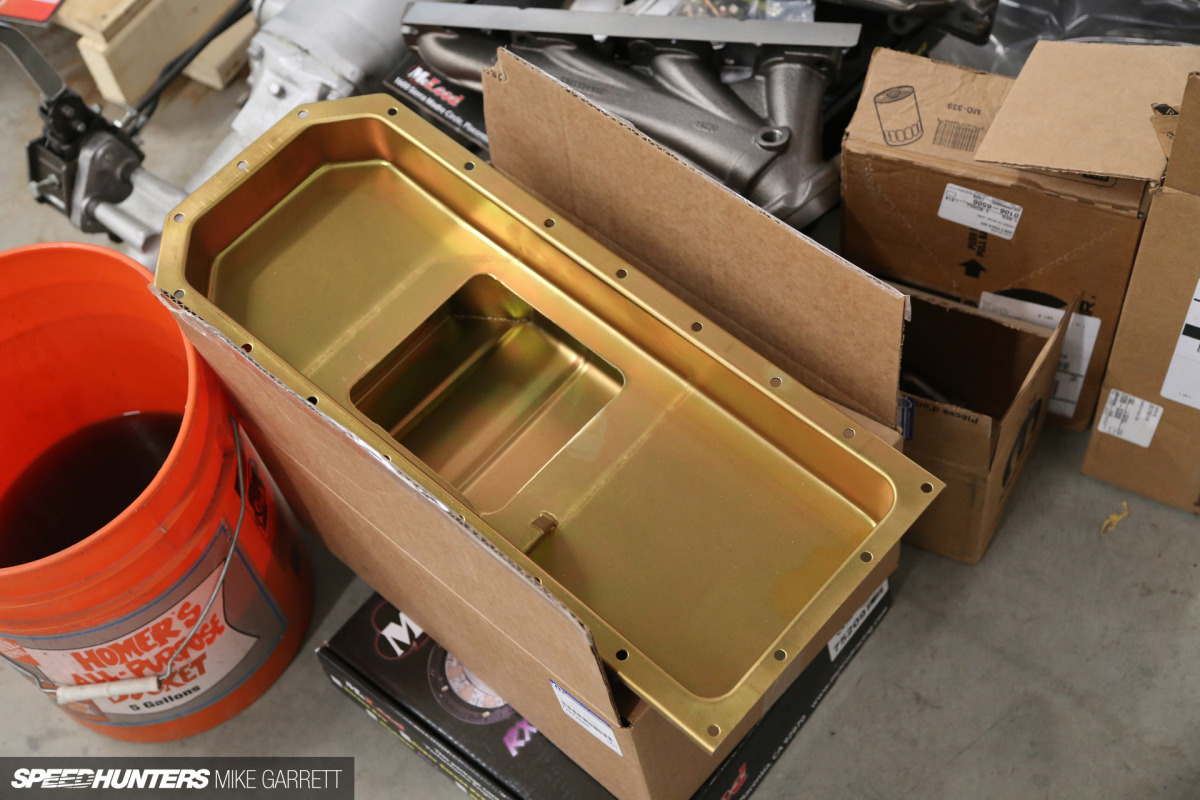 The first step was to remove the late model Challenger oil pan and replace it with a Milodon piece sourced from Summit Racing Equipment.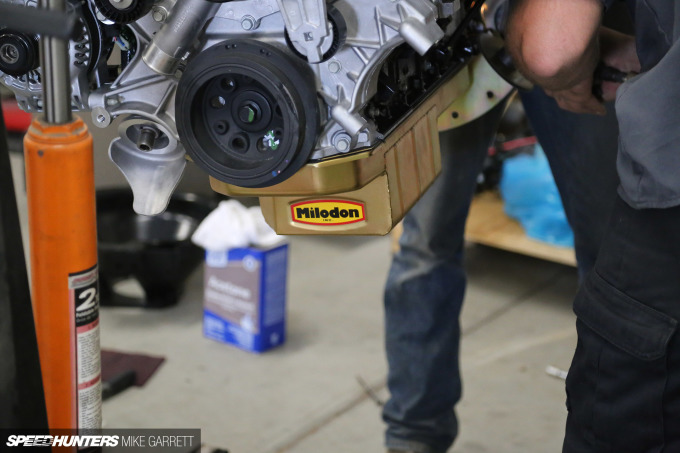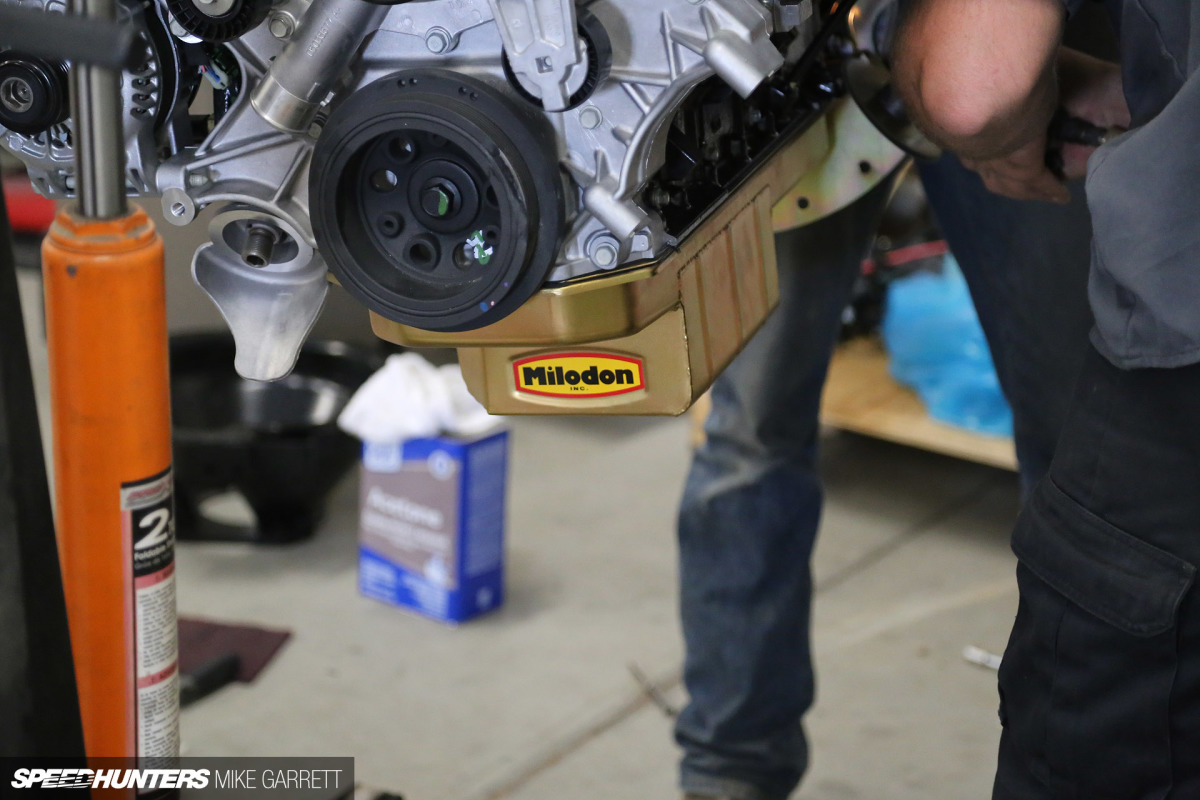 The pan is made specifically to retrofit modern HEMI engines into classic Mopars, and with the matching Milodon windage tray and pickup tube installed we were just about ready to drop it in for a test fit.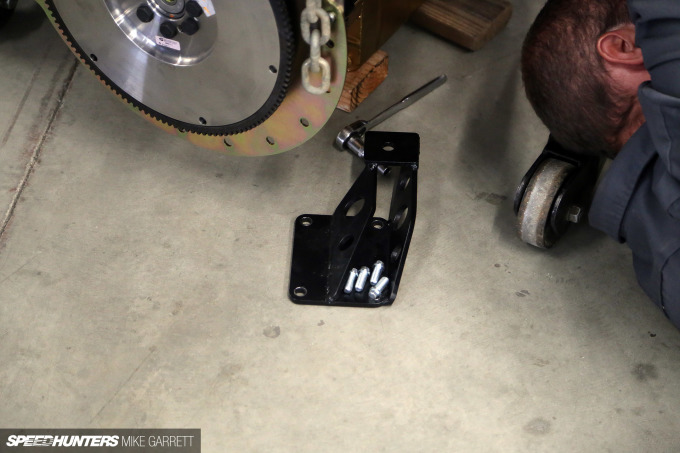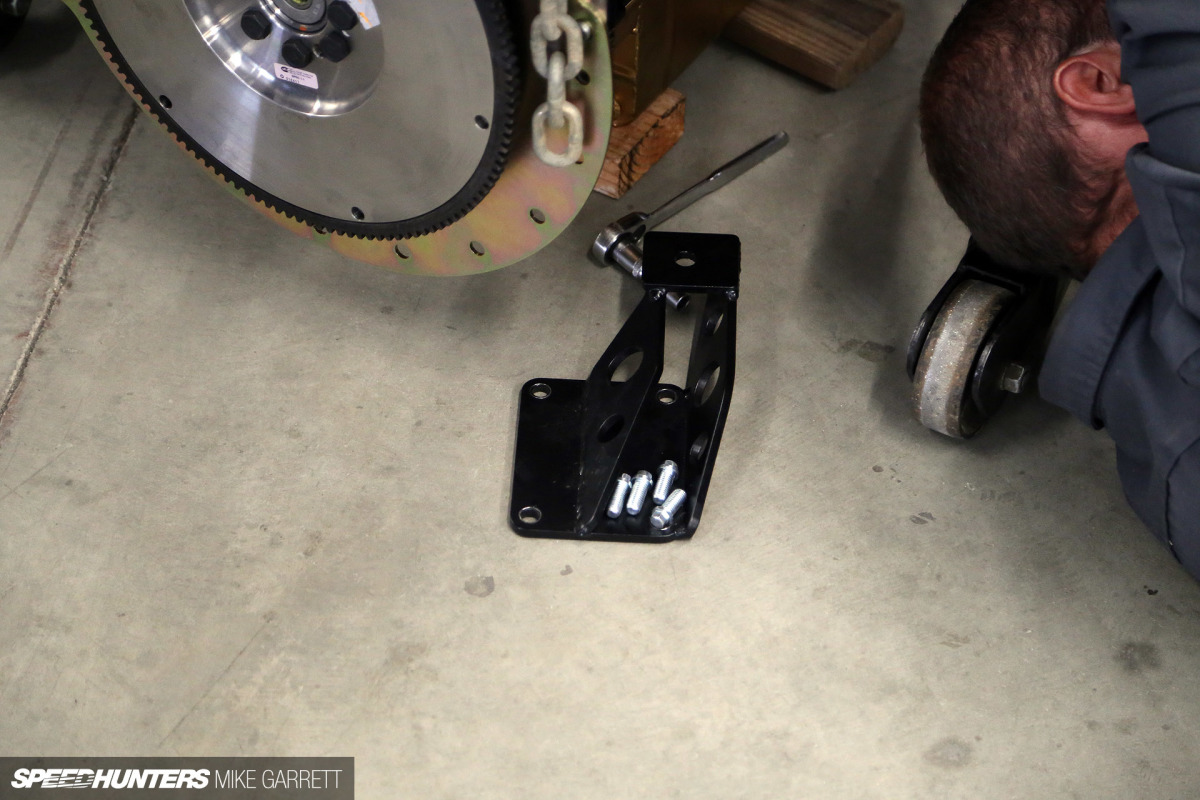 Mopar swaps aren't anywhere near as common as GM LS swaps, but the aftermarket support is certainly there. Leading the charge when it comes to putting new HEMIs in old cars is Tube Technologies Inc., better know as TTi. The California company makes a number of different motor mount kits for Gen III swaps and we used a set of its biscuit-style mounts to mate the new motor with my small block K-member.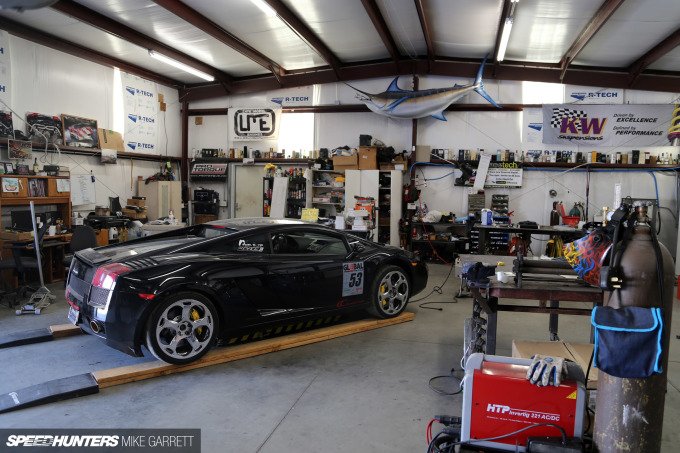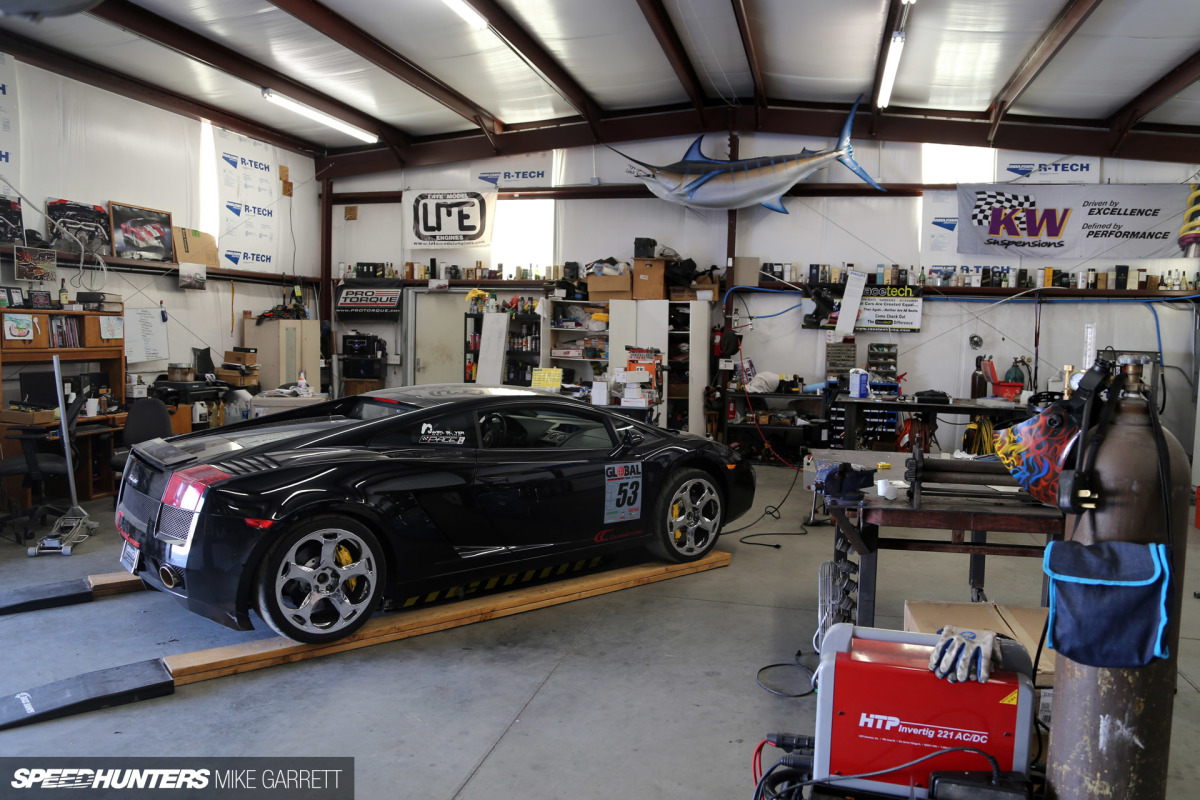 It was now time to set the HEMI in the engine bay to see how everything would fit. But first Matt had to move this pesky Lambo out of the way to make room for my 40-year-old Dodge.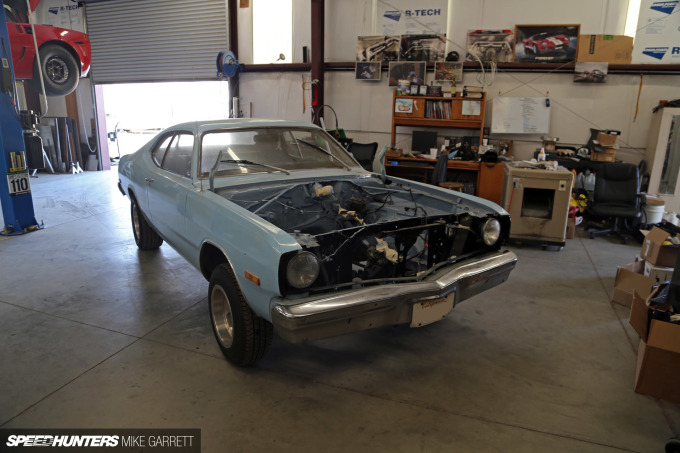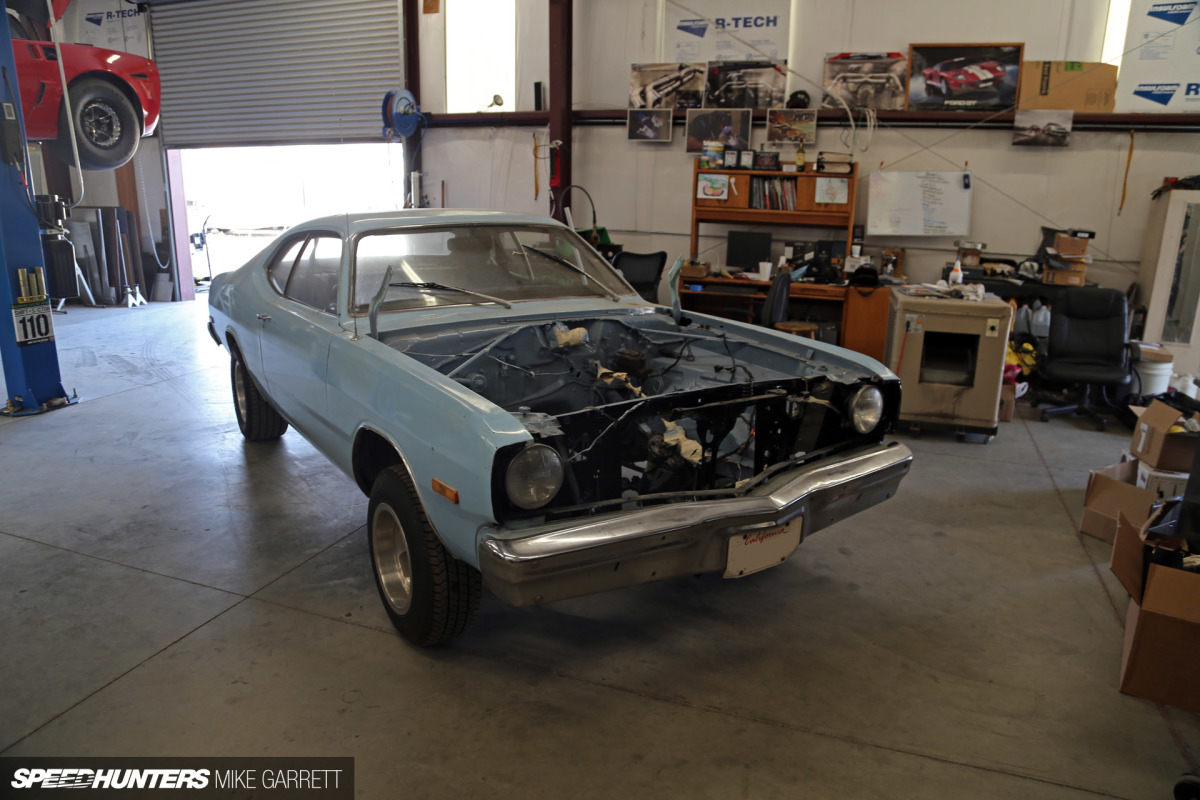 That's more like it!
Does It Fit?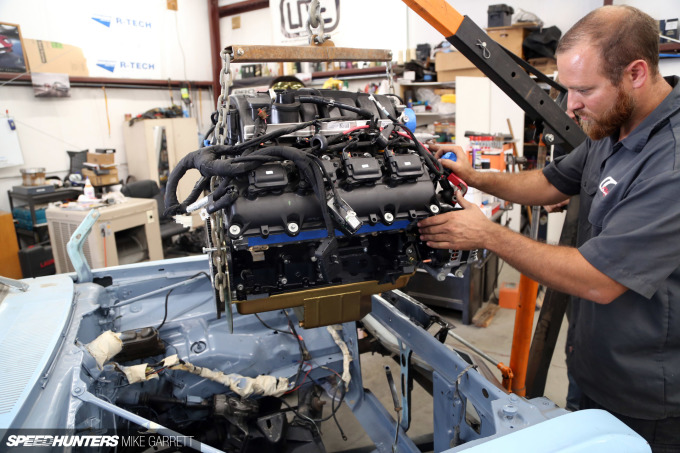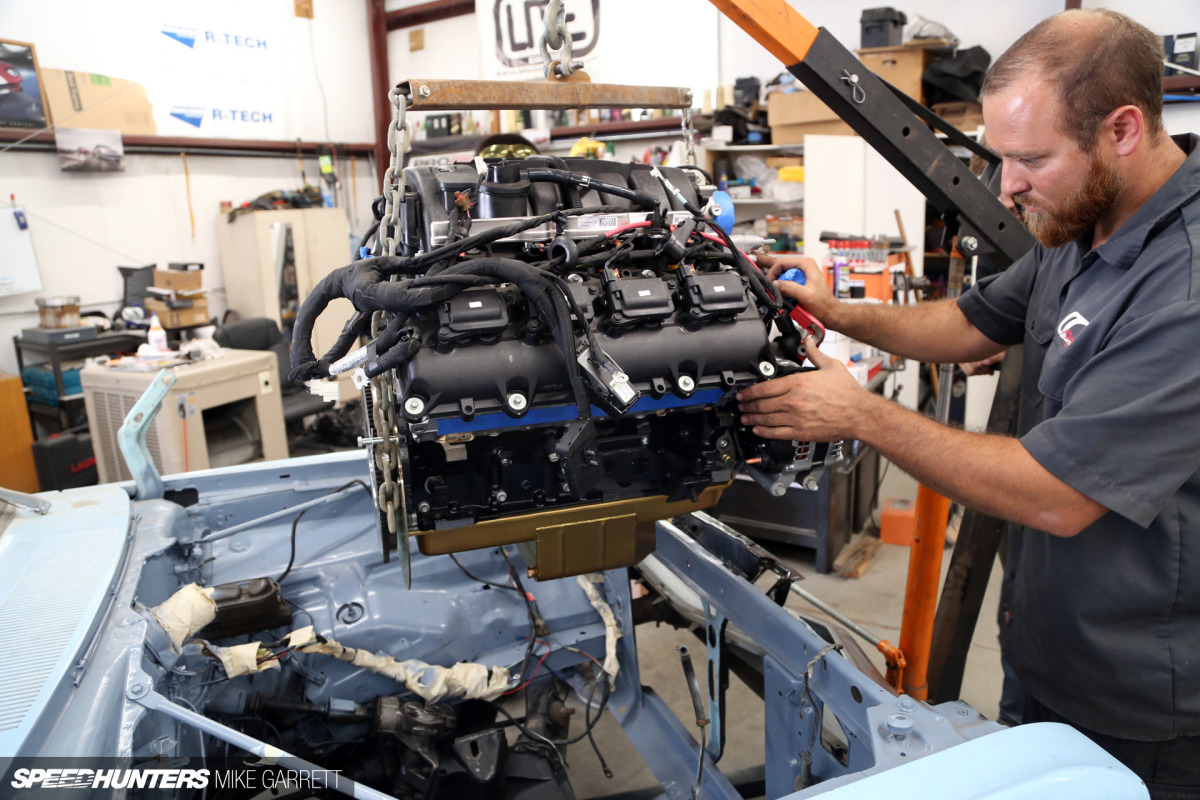 Despite the fact we were using parts made specifically to put this type of engine into this type of car, it was still a little nerve-wracking as we lowered the 5.7 into Project Yankee's engine bay.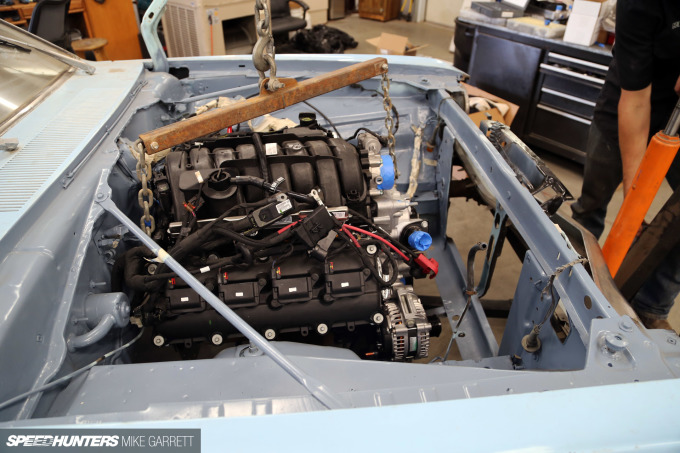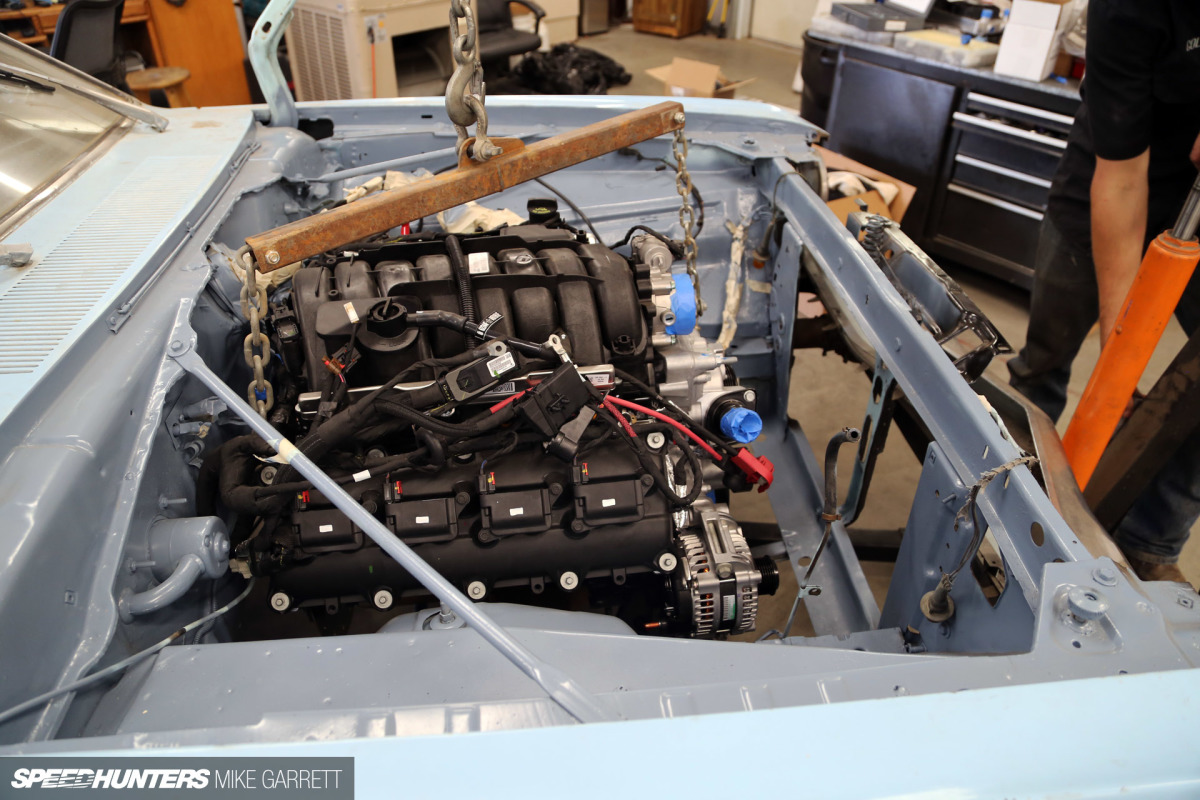 Even with an original 318 or 340 small-block V8, the engine bays in the '67-'76 A-body are notoriously tight, and I had a fear there would be some unforeseen issue getting the HEMI in. But fortunately, aside from some minor frame modification to clear the alternator, the engine dropped in cleanly.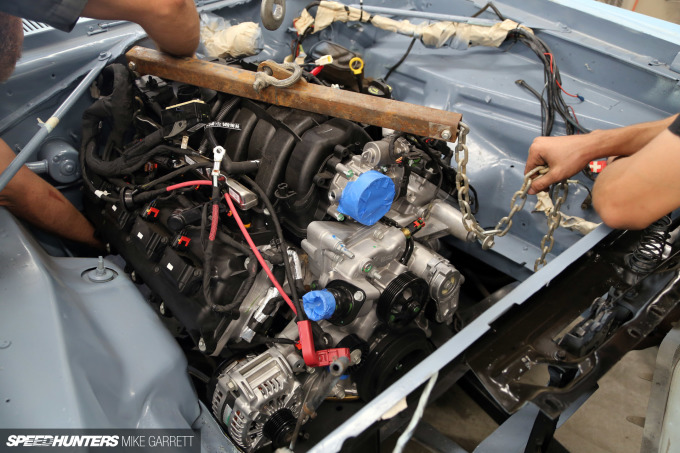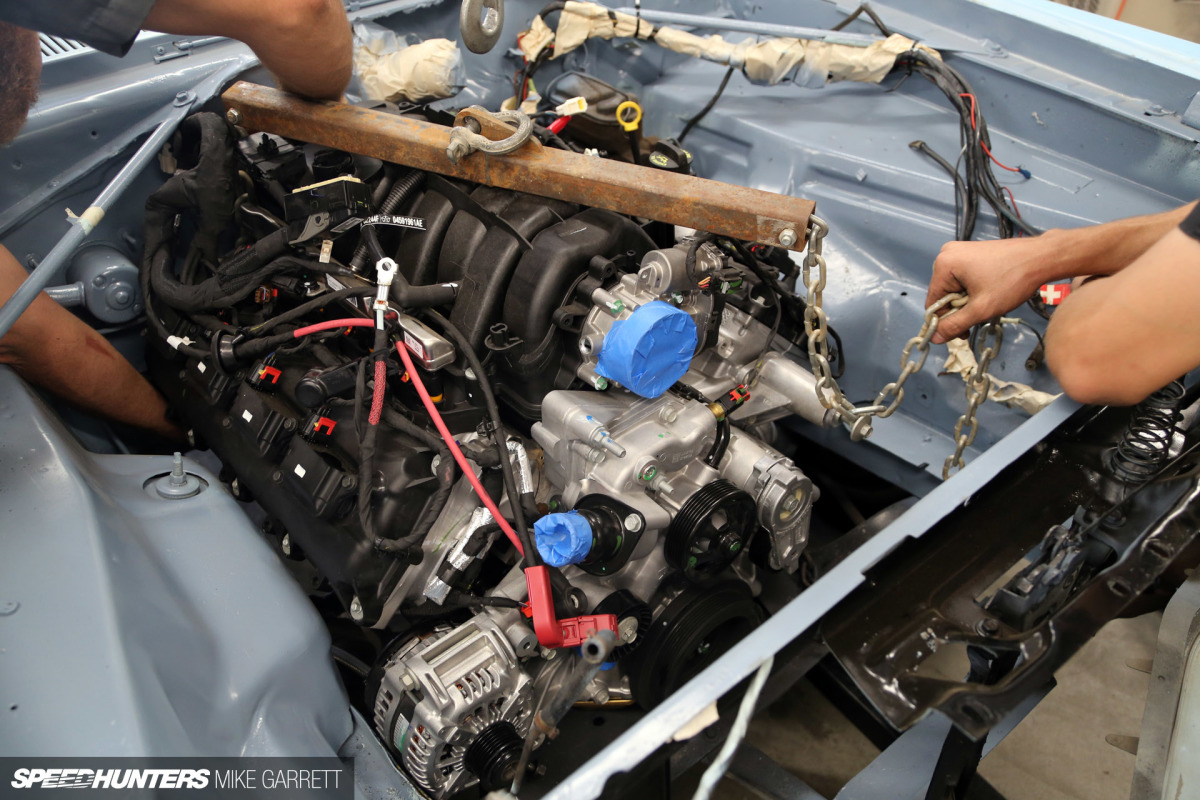 Still, there were some other obstacles. I had a hunch that we'd need to run a remote oil filter setup, and after experimenting with a couple different mounting brackets we did in fact conclude that would be the best route.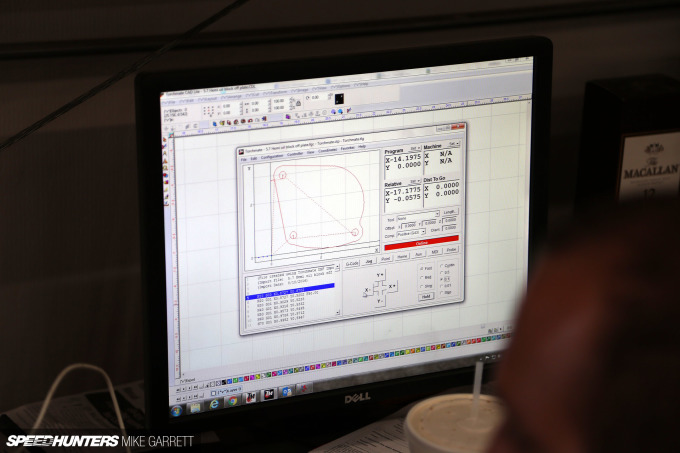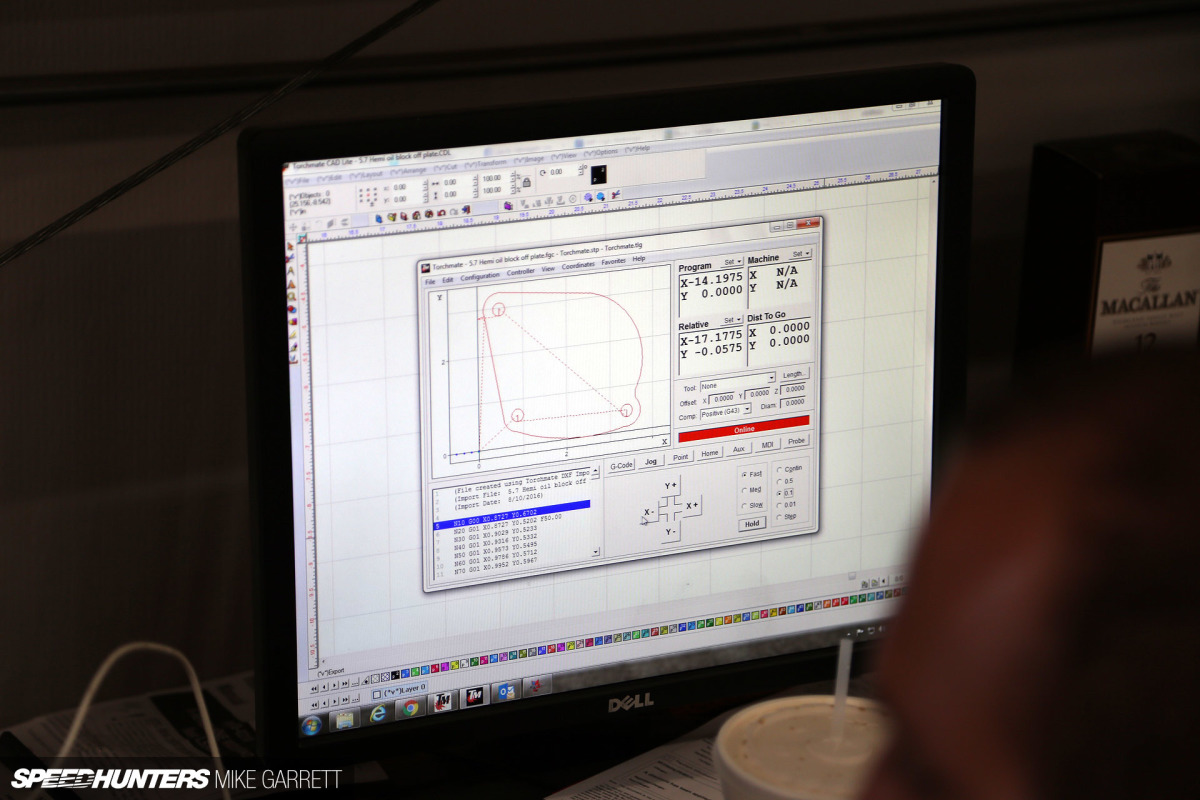 That meant that we'd need a blocking plate to cover the original filter location, but rather than ordering one, Matt simply fired up his CAD software and used a photograph to trace the dimensions.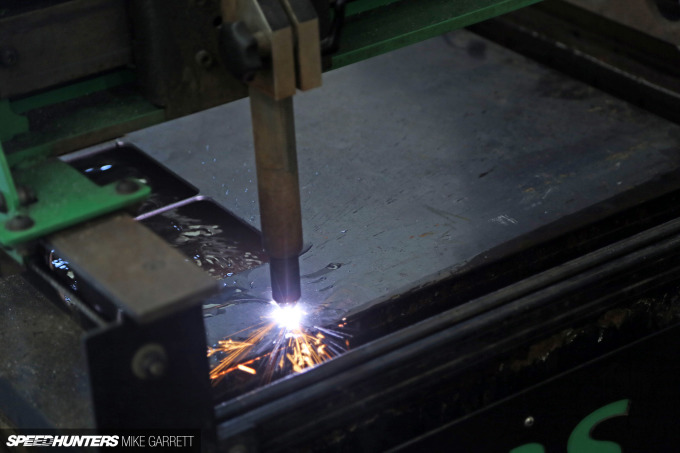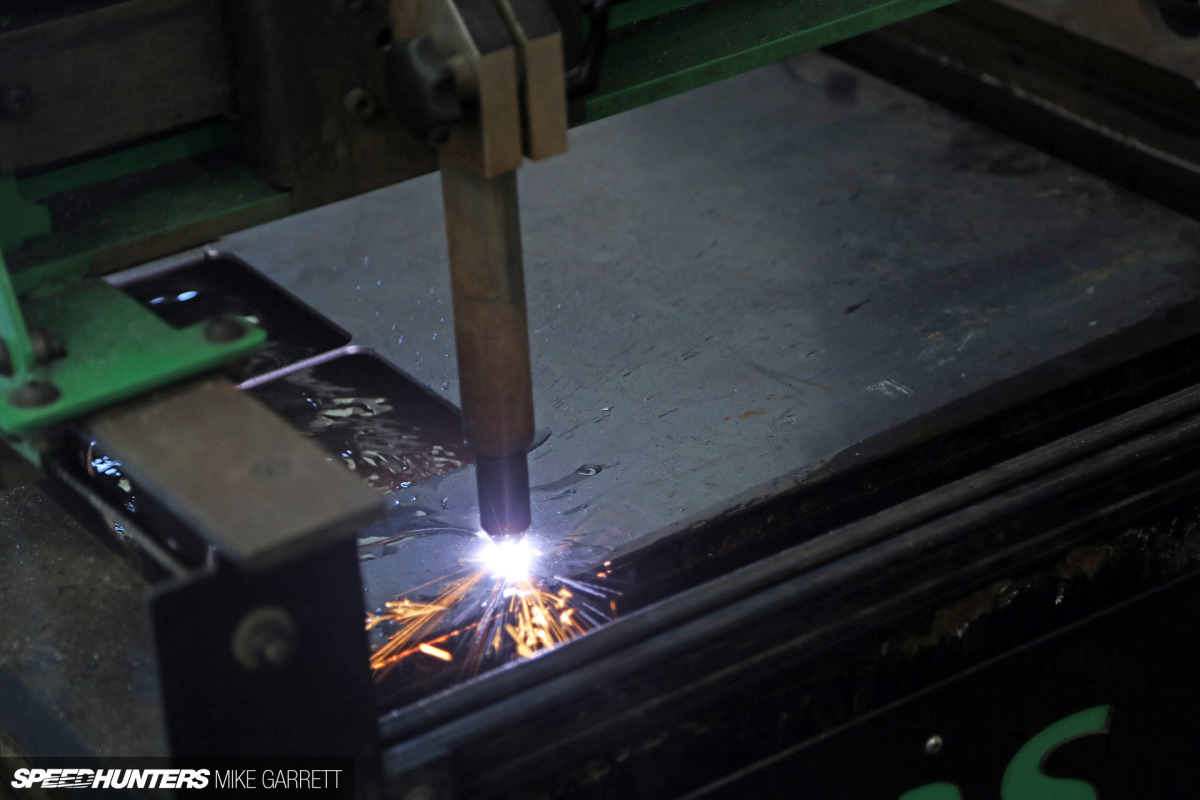 On went the CNC machine…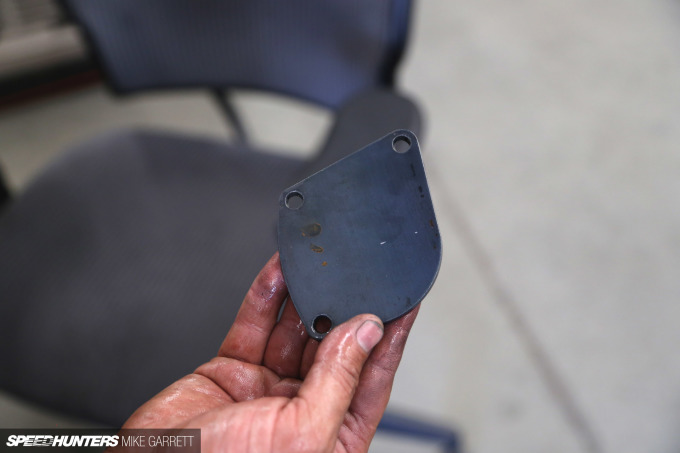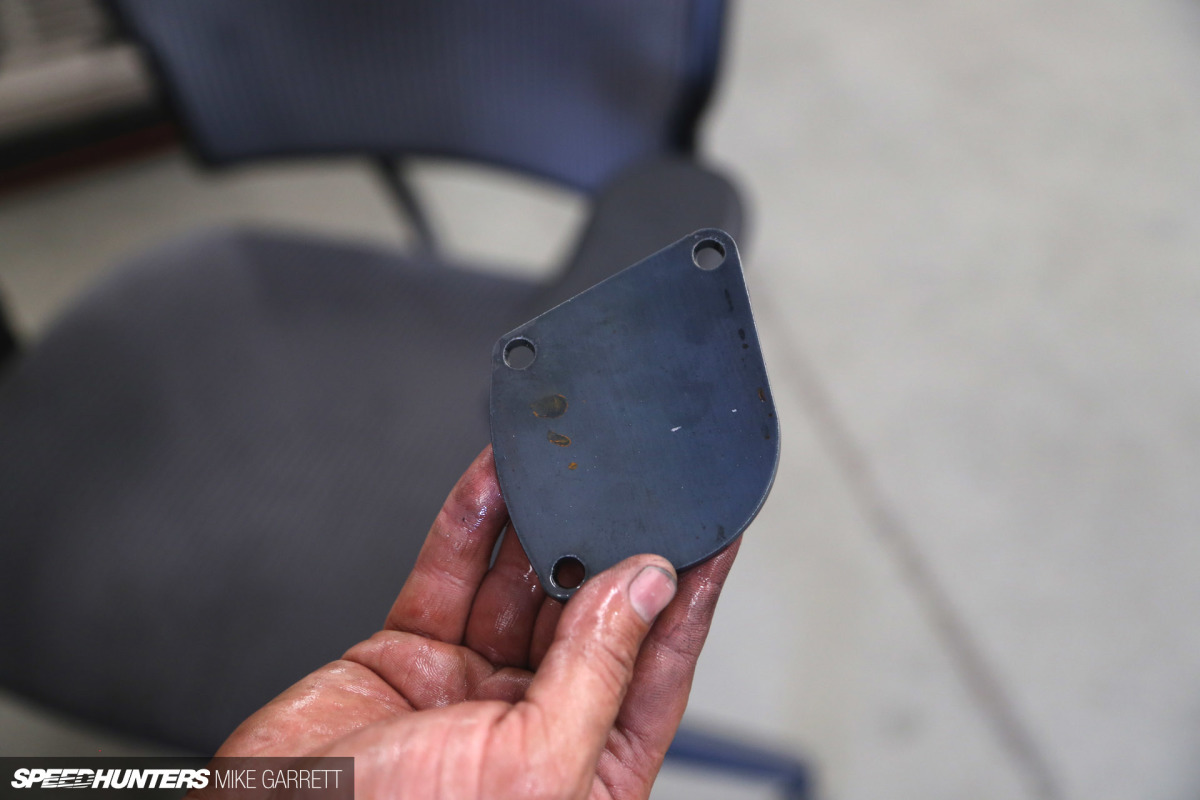 And boom! No more than 10 or 15 minutes later we had our blocking plate ready to go. This particular swap doesn't need a ton of custom fabrication, but it's certainly nice knowing that Caliber Customs is capable of fabricating up all sorts of cool stuff should the need arise.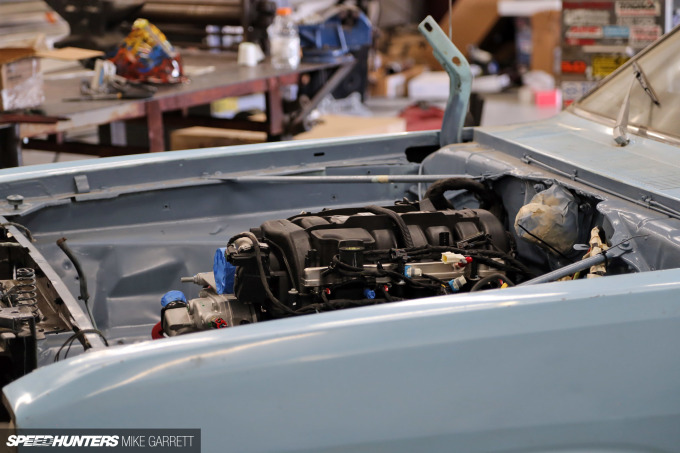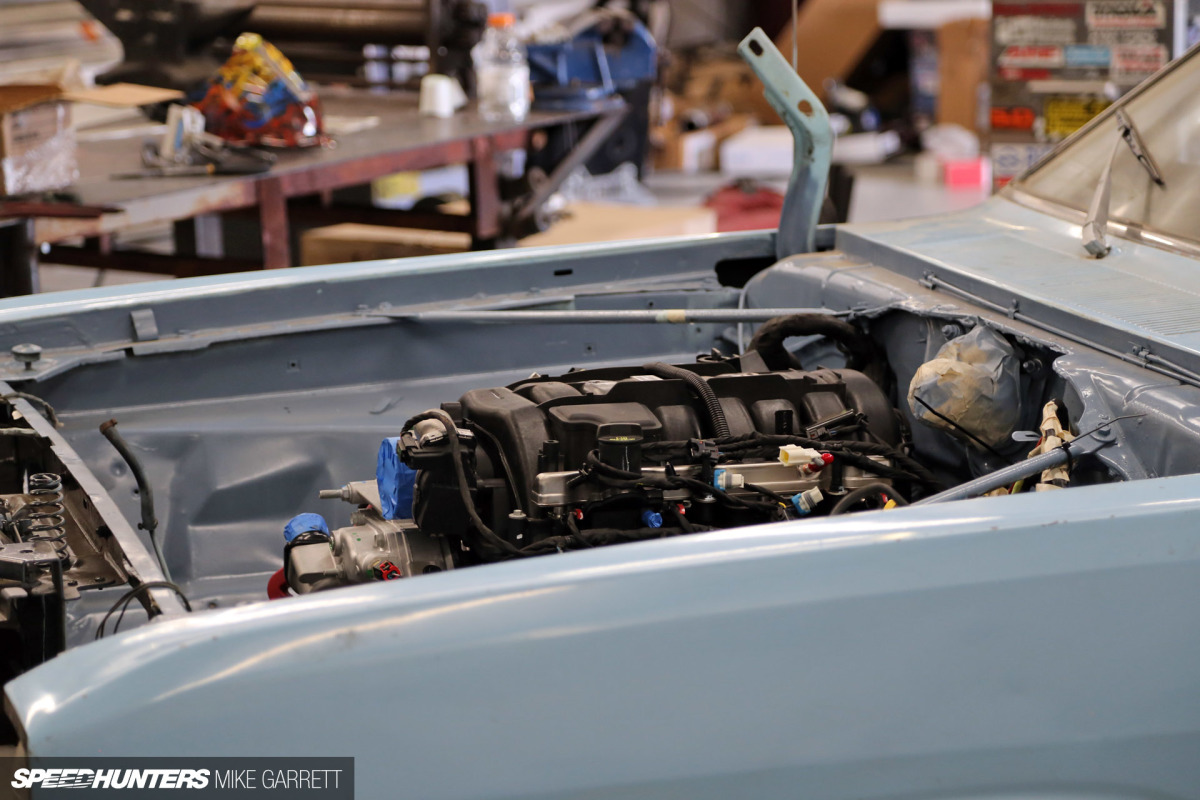 The next step would be to figure out the exhaust manifolds. There were a couple different factory manifold setups we test fitted, but we found with the Dart's tight engine bay and torsion bar suspension it would be too much trouble getting the late model manifolds to fit. I put in another call to the guys at TTi and ordered up a set of their Gen III swap headers, which like their engine mounts are designed specifically to work in classic Mopar applications.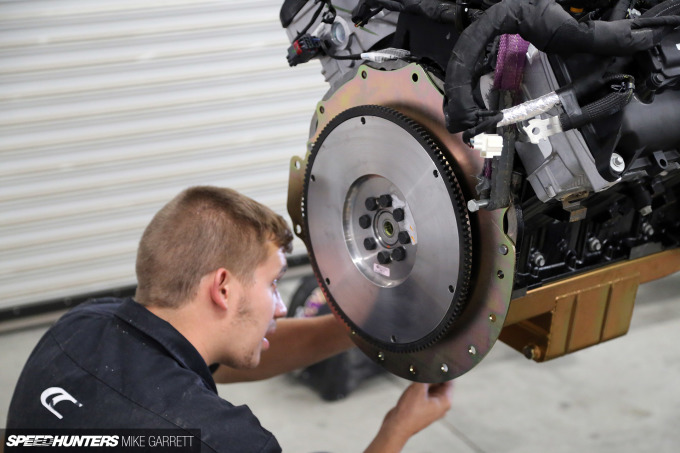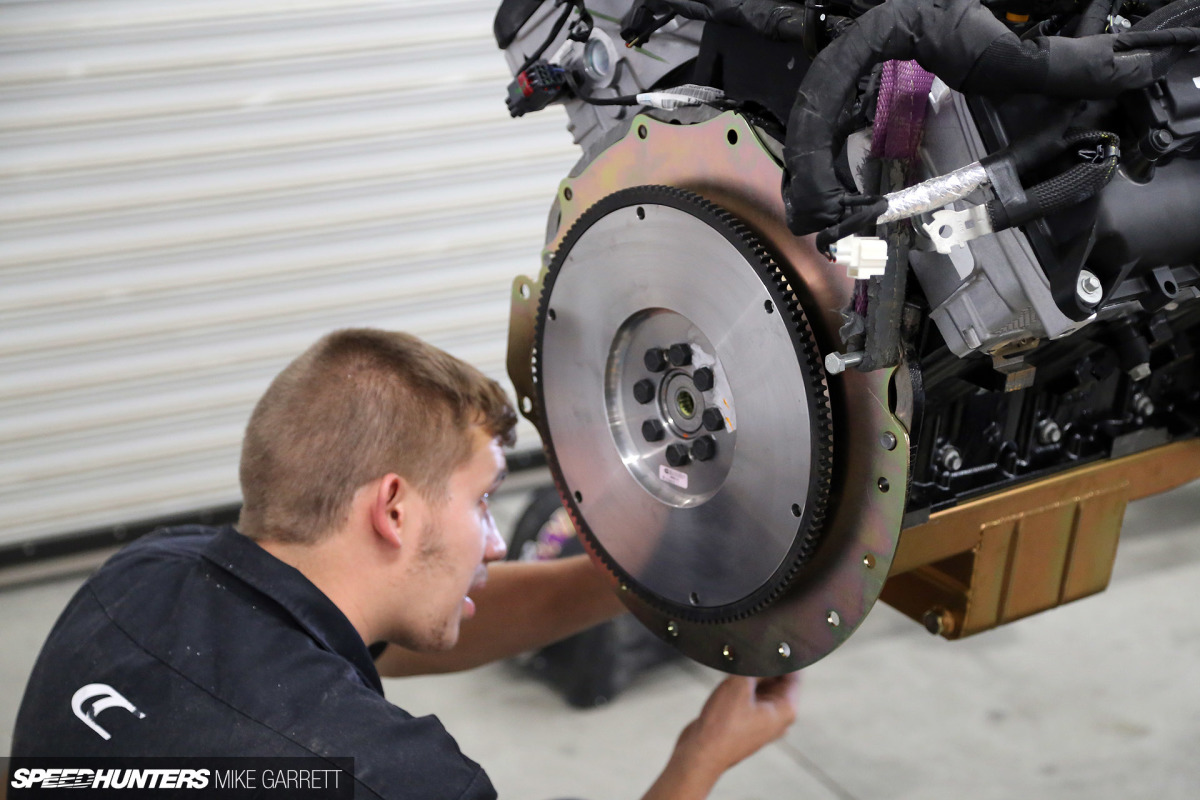 With the test fitting complete, it was time to pull the engine back out and get to work on mating the HEMI with the A833OD gearbox. As seen in the previous update, we are running a McLeod Racing flywheel and matching McLeod Street Pro clutch kit, that together pair the modern engine and old school gearbox in mechanical harmony.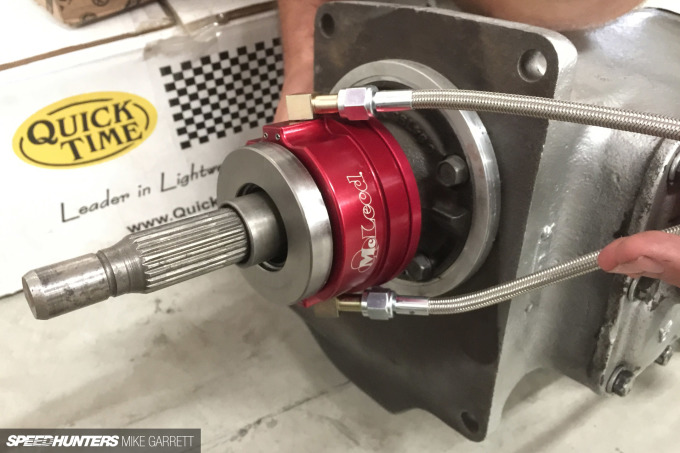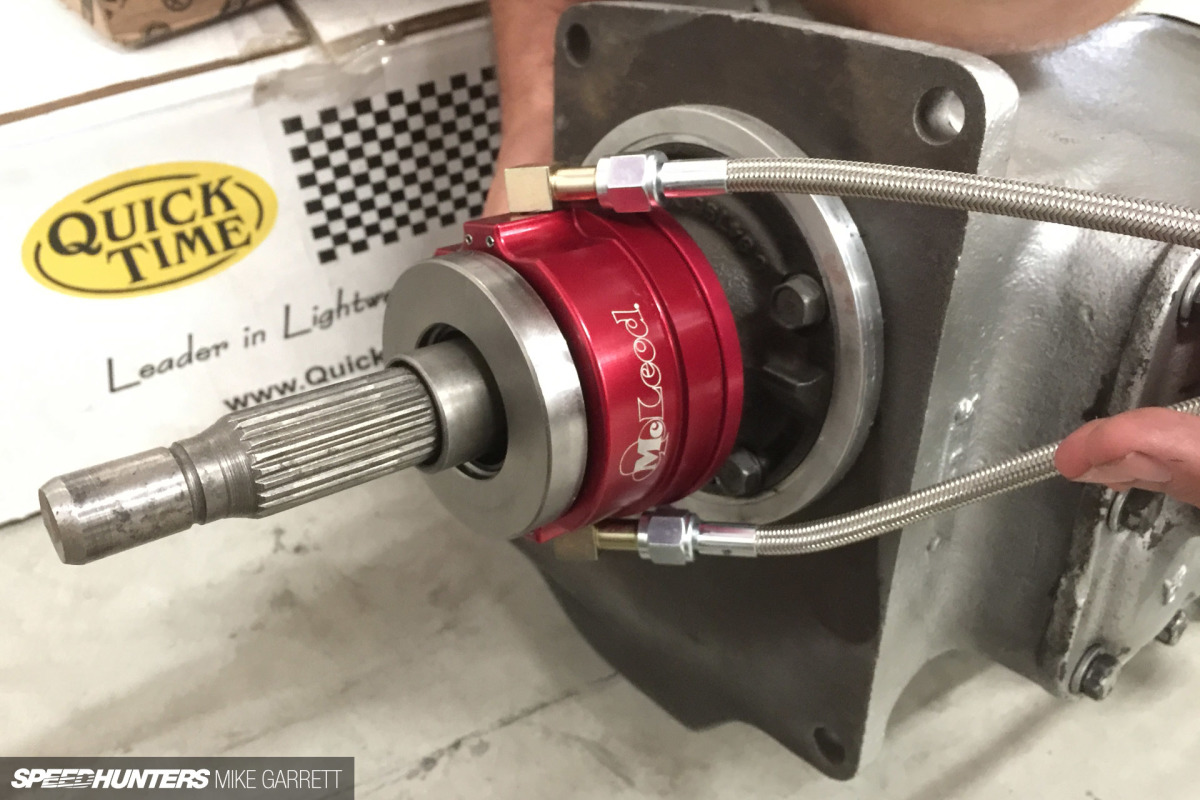 Just as important is the McLeod hydraulic throwout bearing kit, which should not only provide good clutch feel, but also saves us the hassle of running a mechanical linkage and frees up space for the long-tube headers.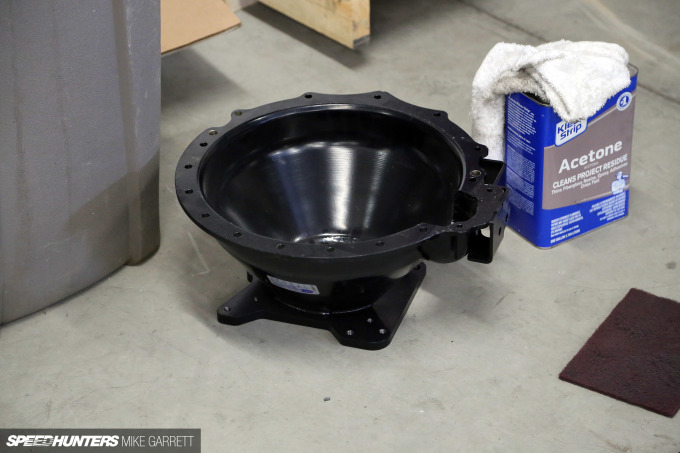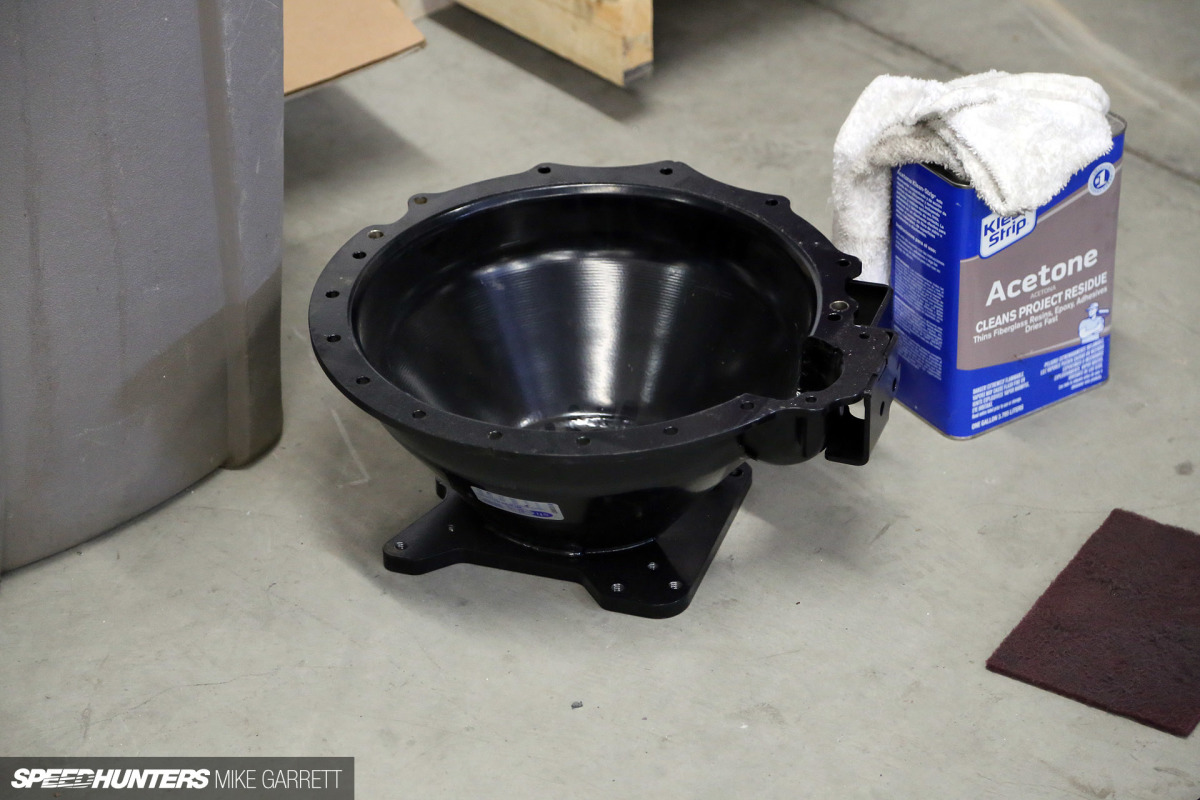 Not to be left out is the QuickTime bellhousing kit from Holley Performance. Coincidentally, the bellhousing pattern is nearly identical on both the Gen III HEMI and the original LA-series small block, so this one can be used to mount an A833 behind either engine.
No Time For Rest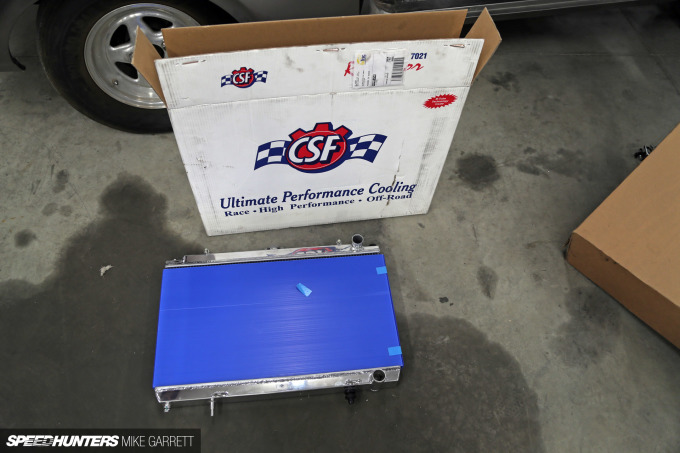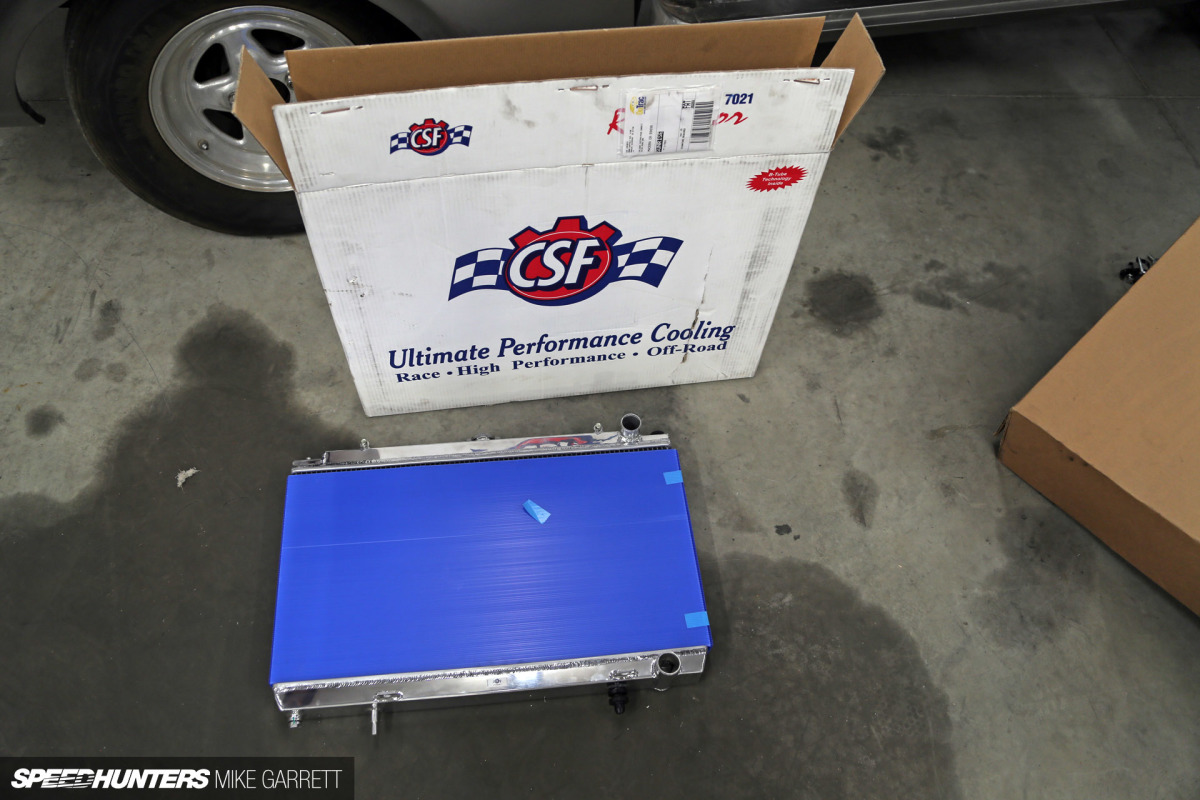 In the meantime, there would be other upgrades needed to get the car ready for its new heart, and the cooling system was at the top of the list. I got in touch with our friend Ravi at CSF to see if he had an aluminum radiator that might work for my application.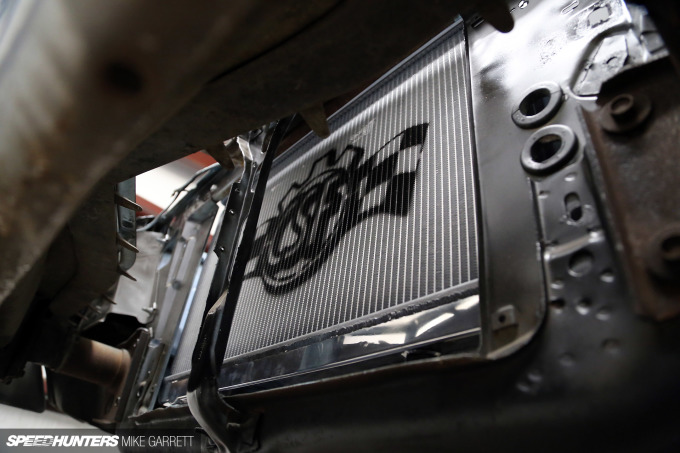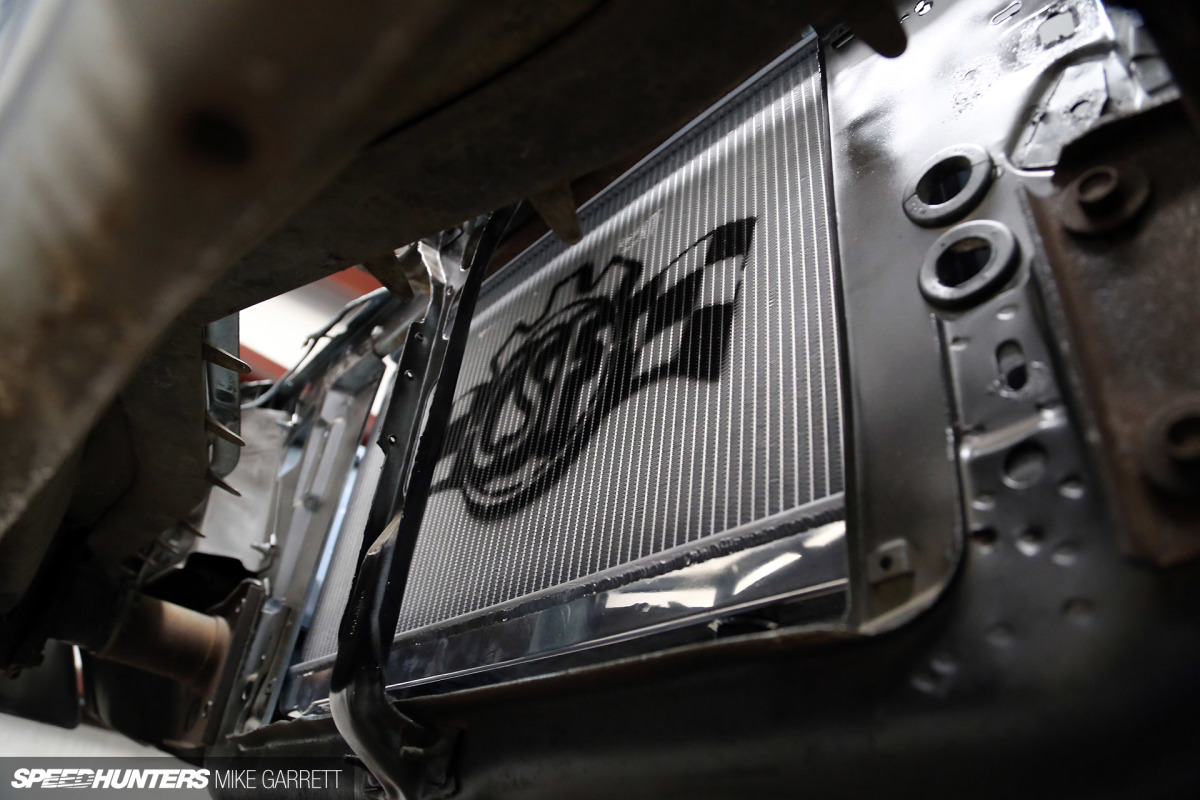 While CSF's catalog didn't have radiator made specifically for this combination, we were able to find an S14 240SX part that matched the A-body engine bay and the hose layout for the 5.7 HEMI. I'll have more on this in the next update, but here's a glimpse showing how well it fits.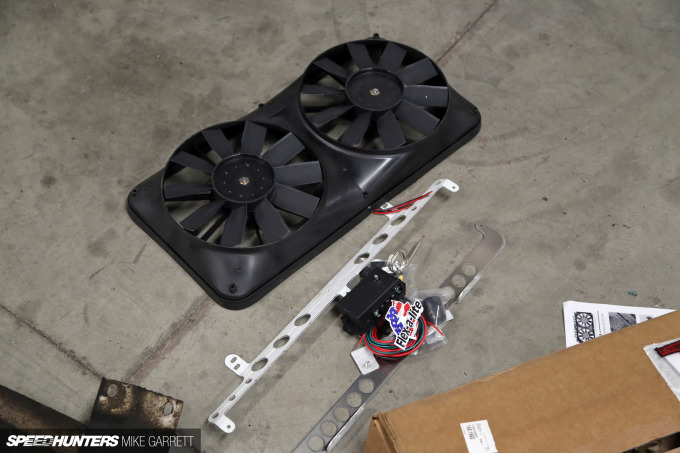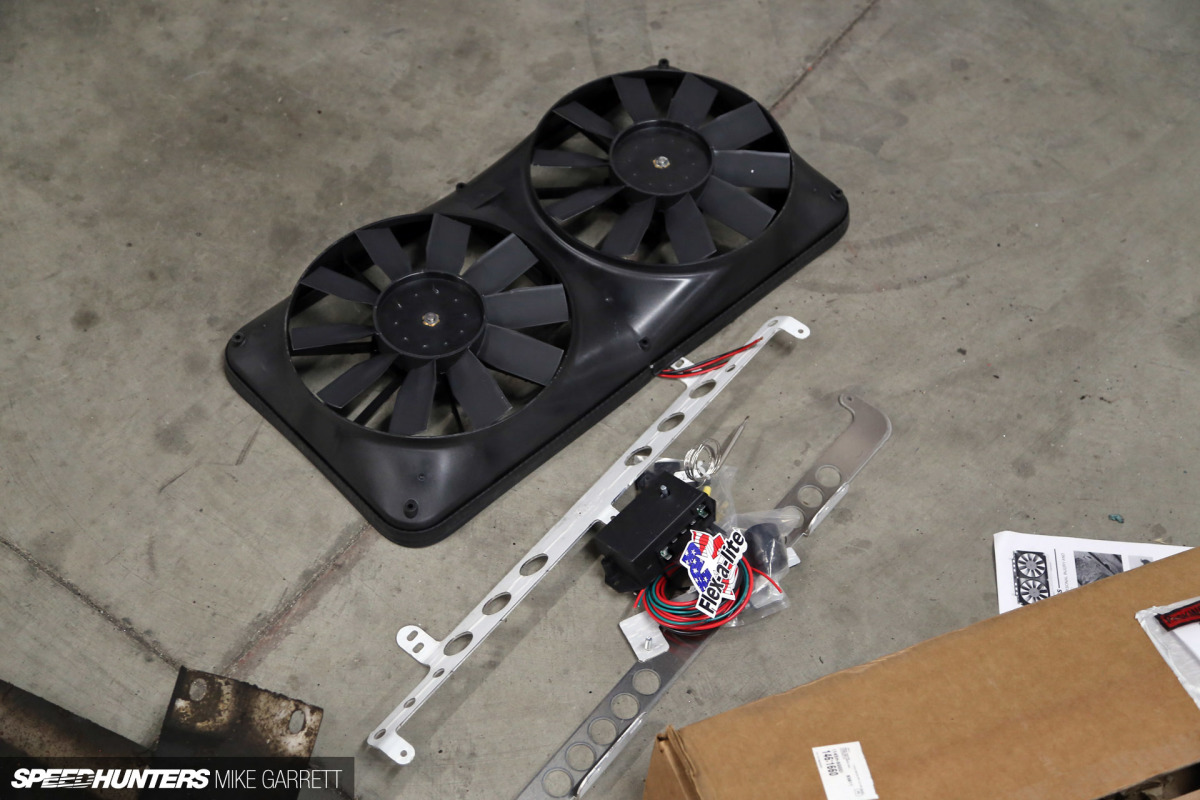 Next up would be an electric fan kit to mate with the new radiator, and this twin setup from Flex-a-Lite (also made for an S14) should be just what the cooling doctor ordered.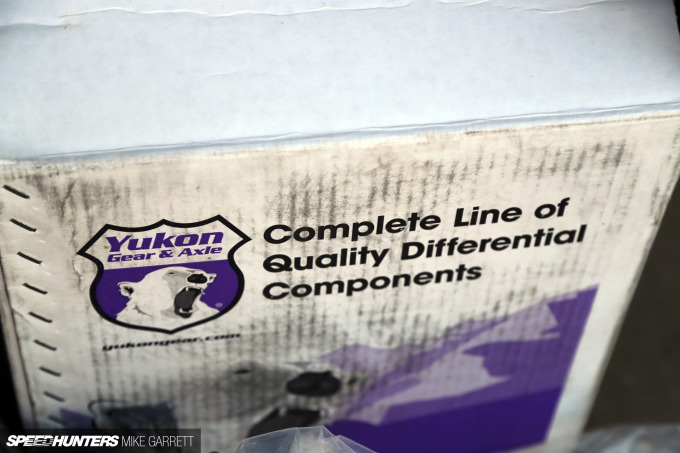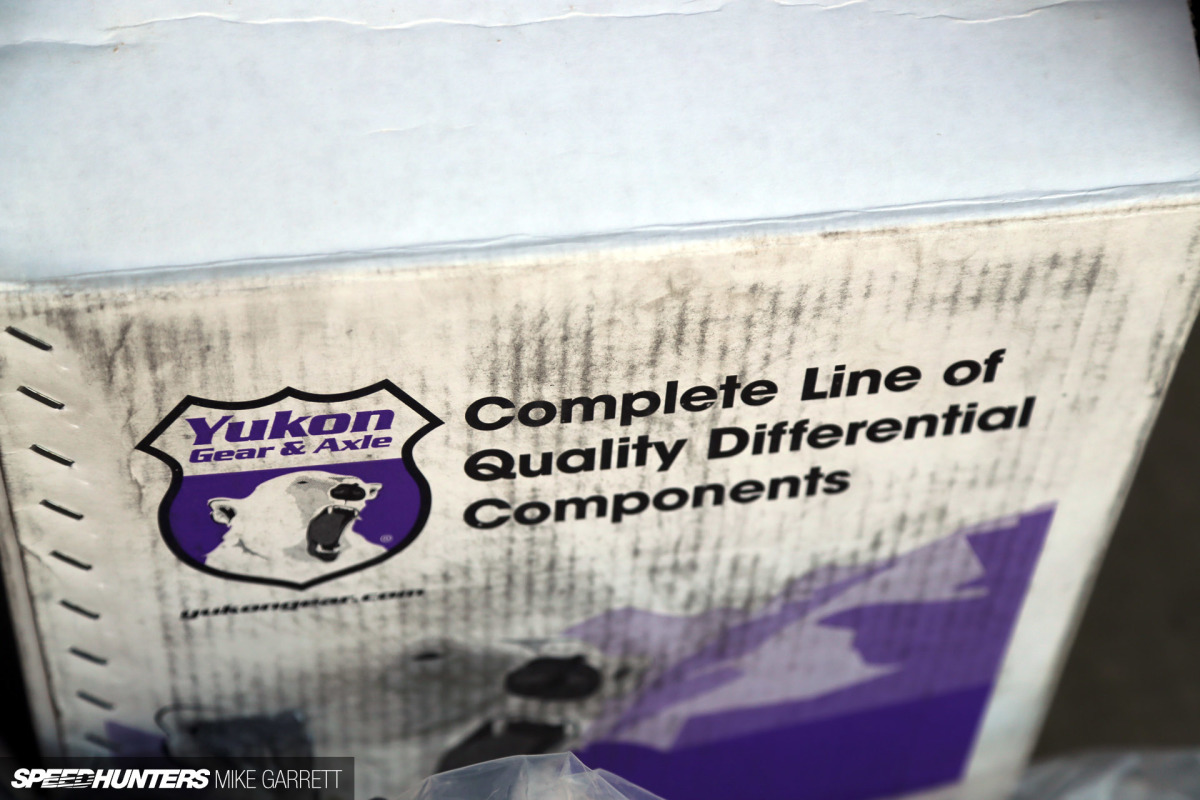 Looking a little further down the road, the rear differential is another area that's in need of major attention. The car already has the stout Mopar 8.75-inch rear end housing, but with a 2.76 final open gear it's not at all ideal for any sort of performance driving. This is where the drivetrain fanatics at Yukon Gear & Axle come in.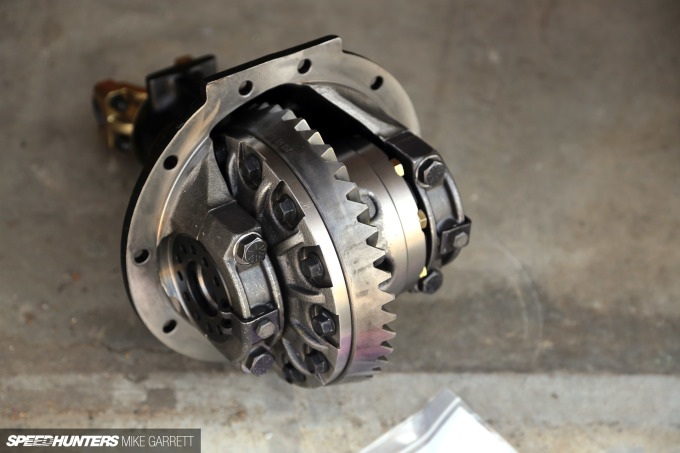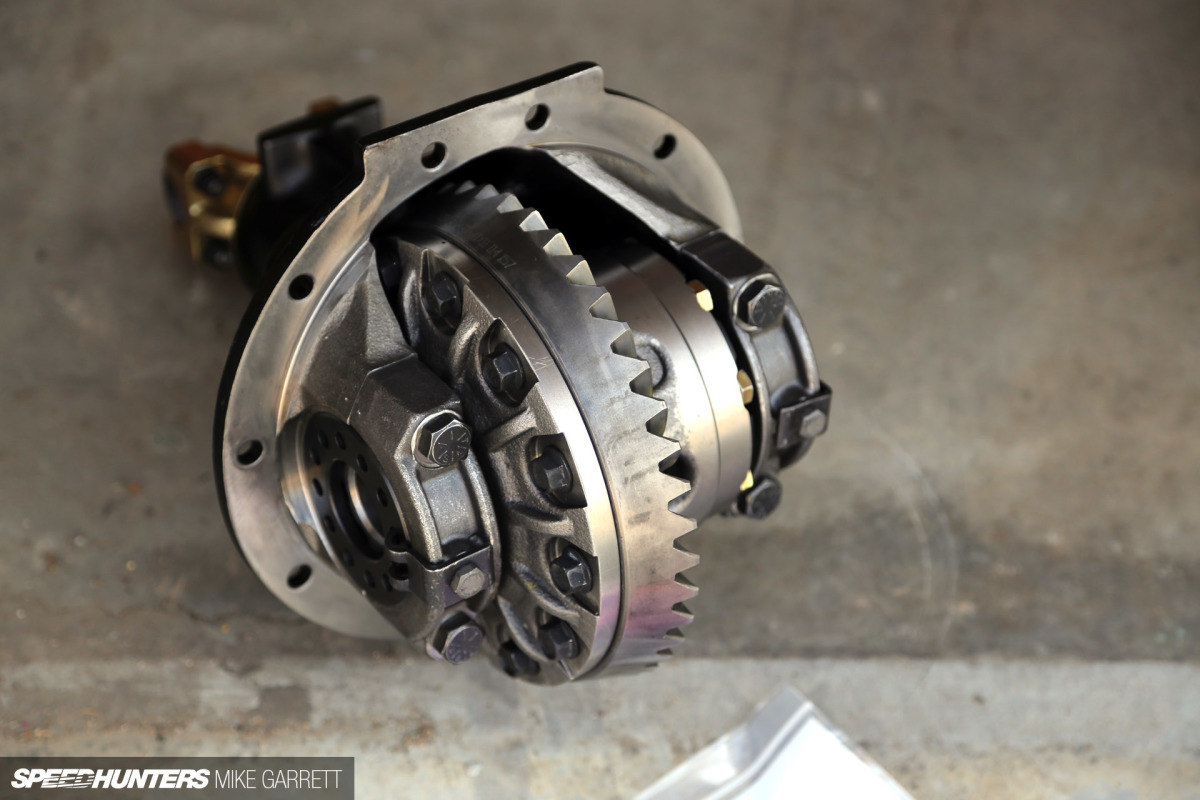 After getting in touch with Yukon, we specced out one of its 8.75-inch 489 drop-in center sections complete with a 3.73 ring and pinion and a new Sure-Grip LSD to ensure the HEMI is roasting two tires and not just one.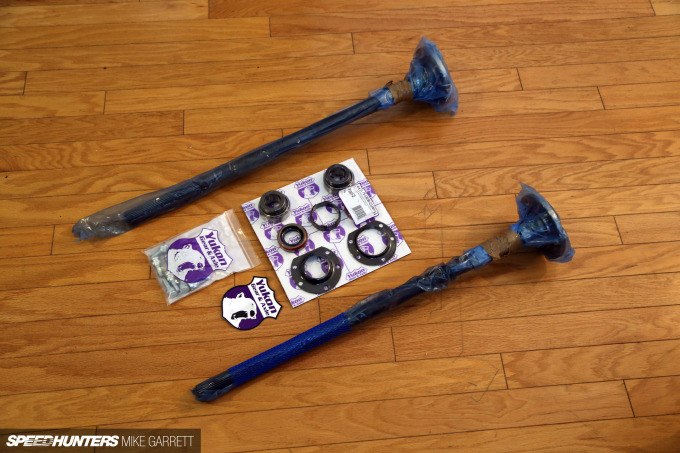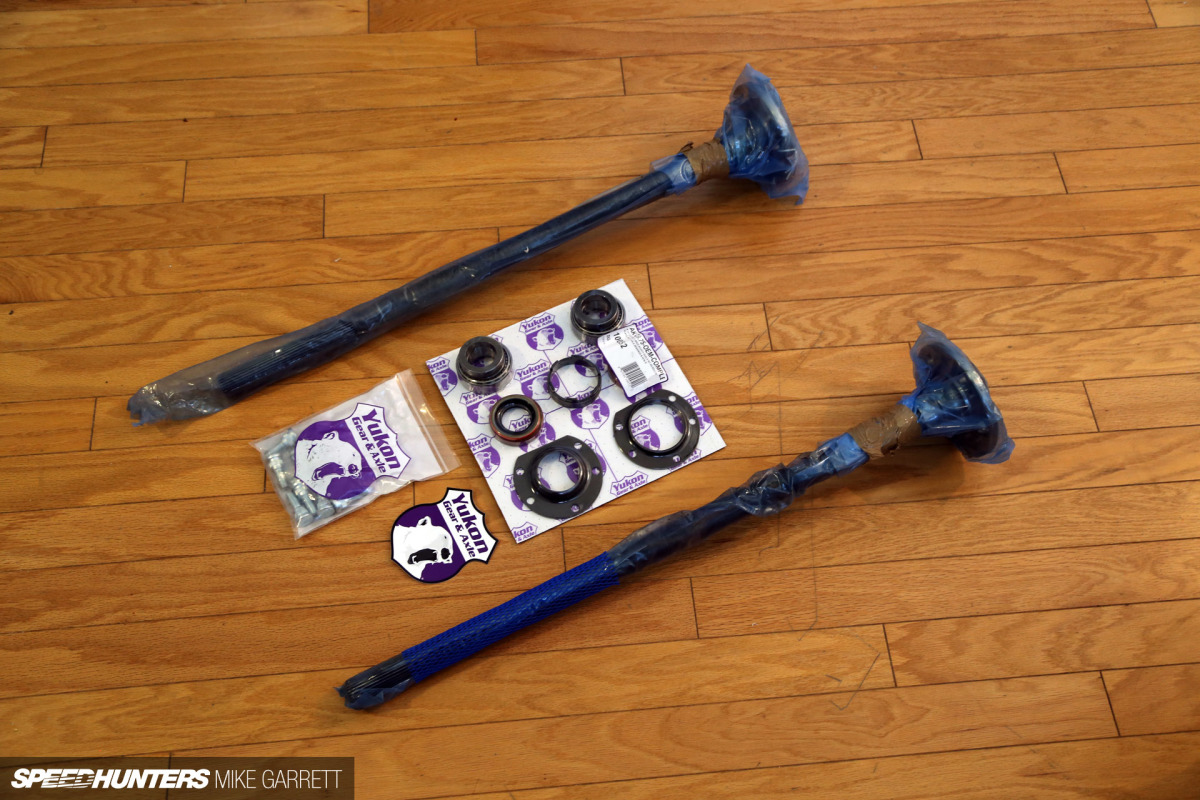 Completing the rear end rebuild will be a set of Yukon high performance axles. Stock stuff, you will not be missed.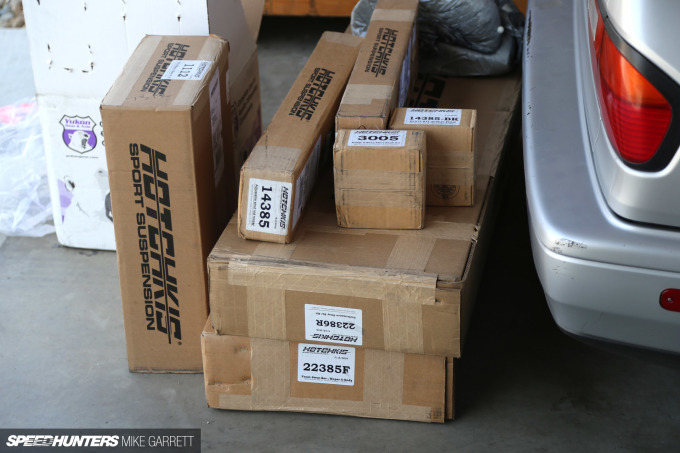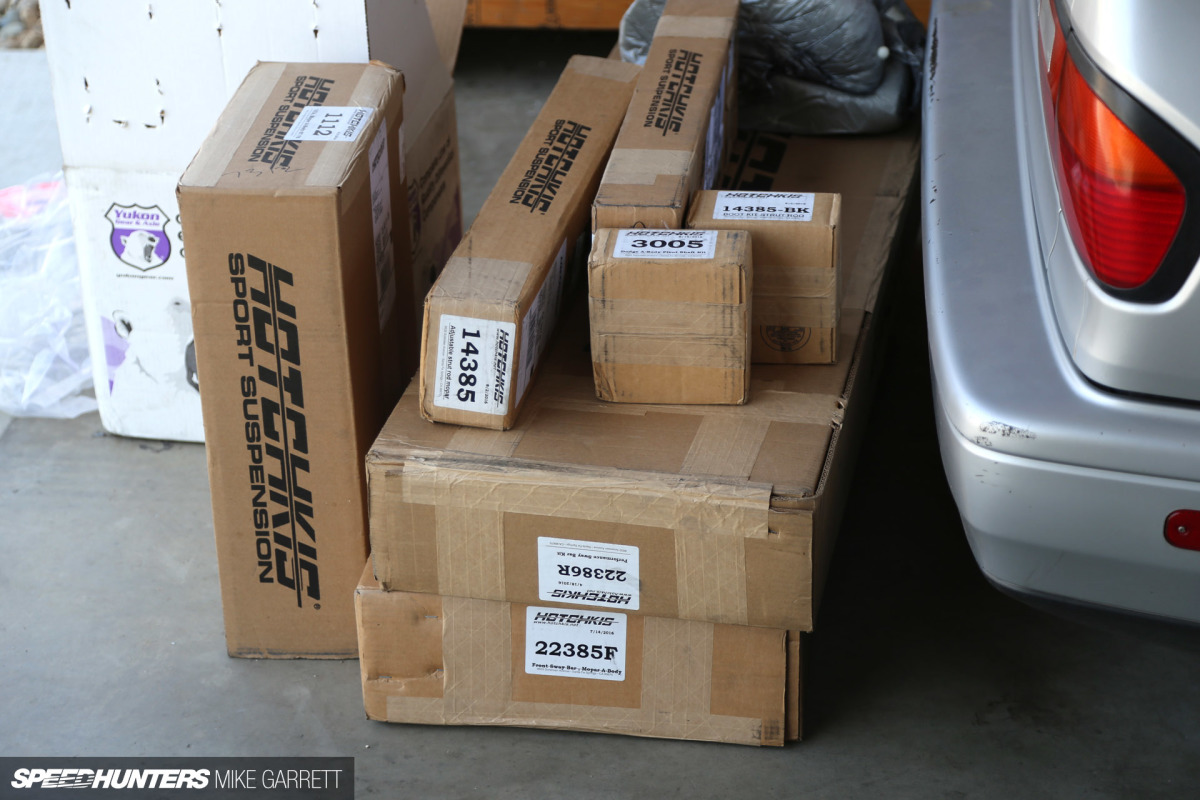 Also joining the rapidly growing pile of parts waiting to be installed is a complete TVS kit from the muscle car handling specialists at Hotchkis Sport Suspension.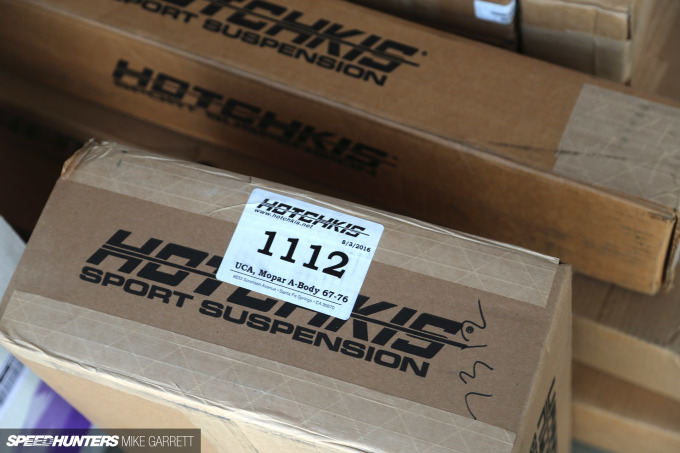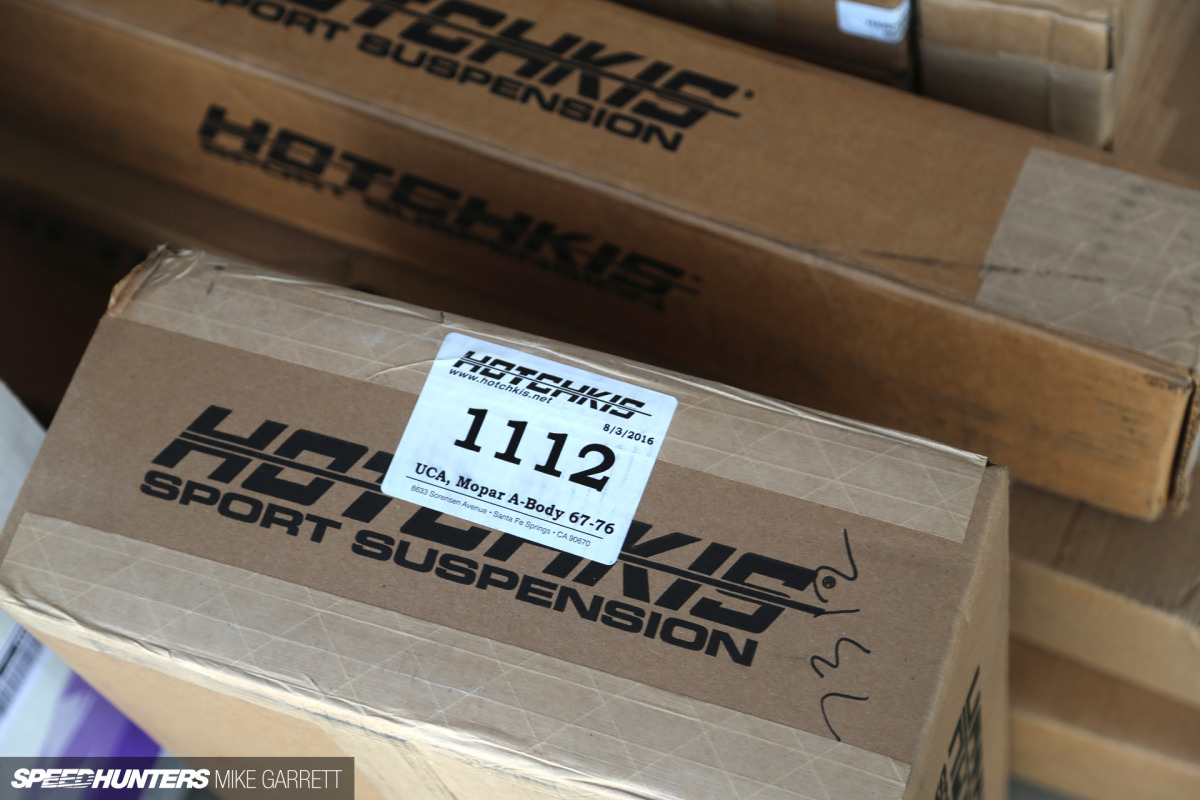 I've been to Hotchkis test days at Willow Springs and have experienced first-hand how well this stuff can wake up an old Mopar in the corners, so I can't wait to get it on the car. I'll have more on both the suspension and drivetrain upgrades soon.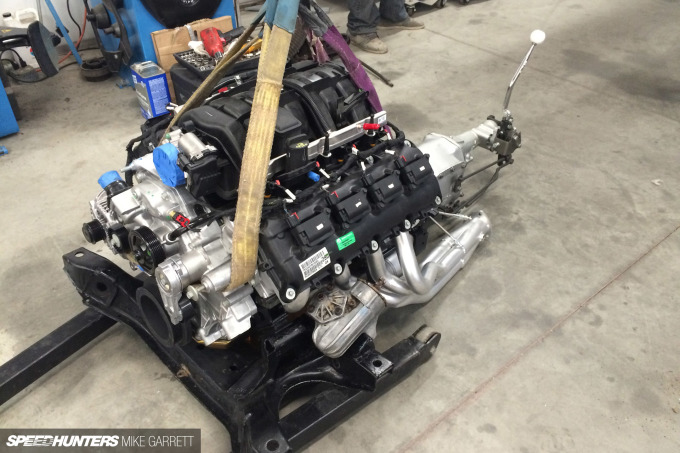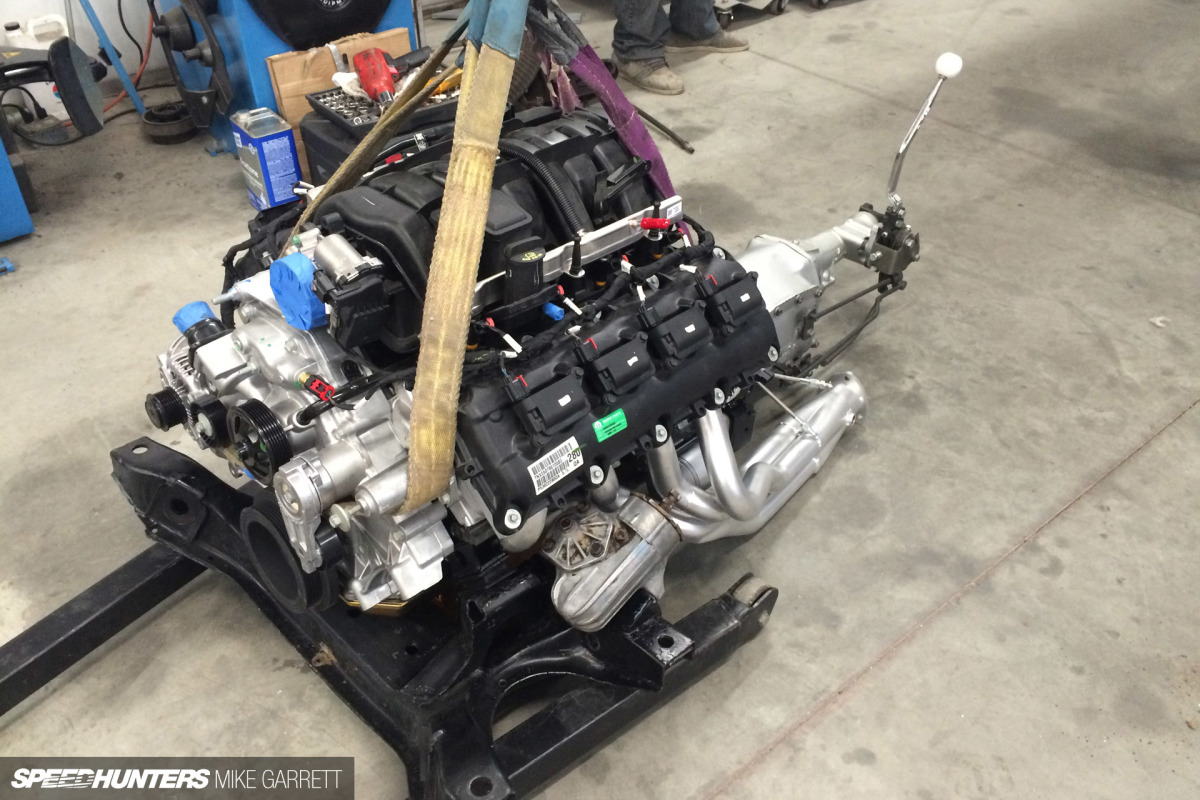 Meanwhile back at Caliber, the engine and transmission have been successfully connected and are now ready to be permanently mounted in their new home. I was originally unsure about running long-tube headers simply because of how tight everything fits in the engine bay, but once I saw the TTi headers mounted I knew this was the right choice. They should also make the 5.7 rumble quite nicely.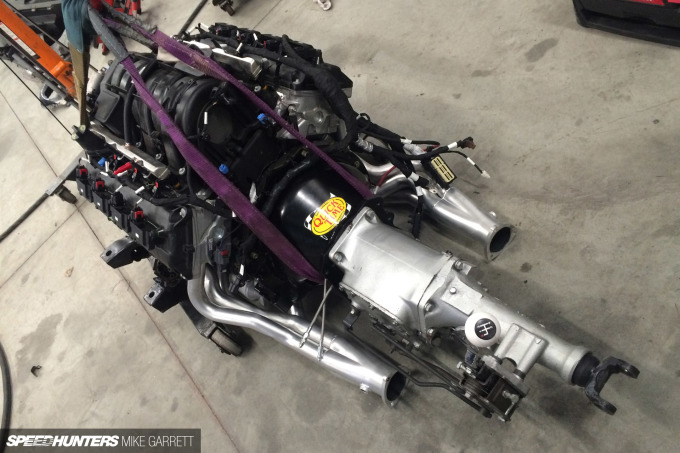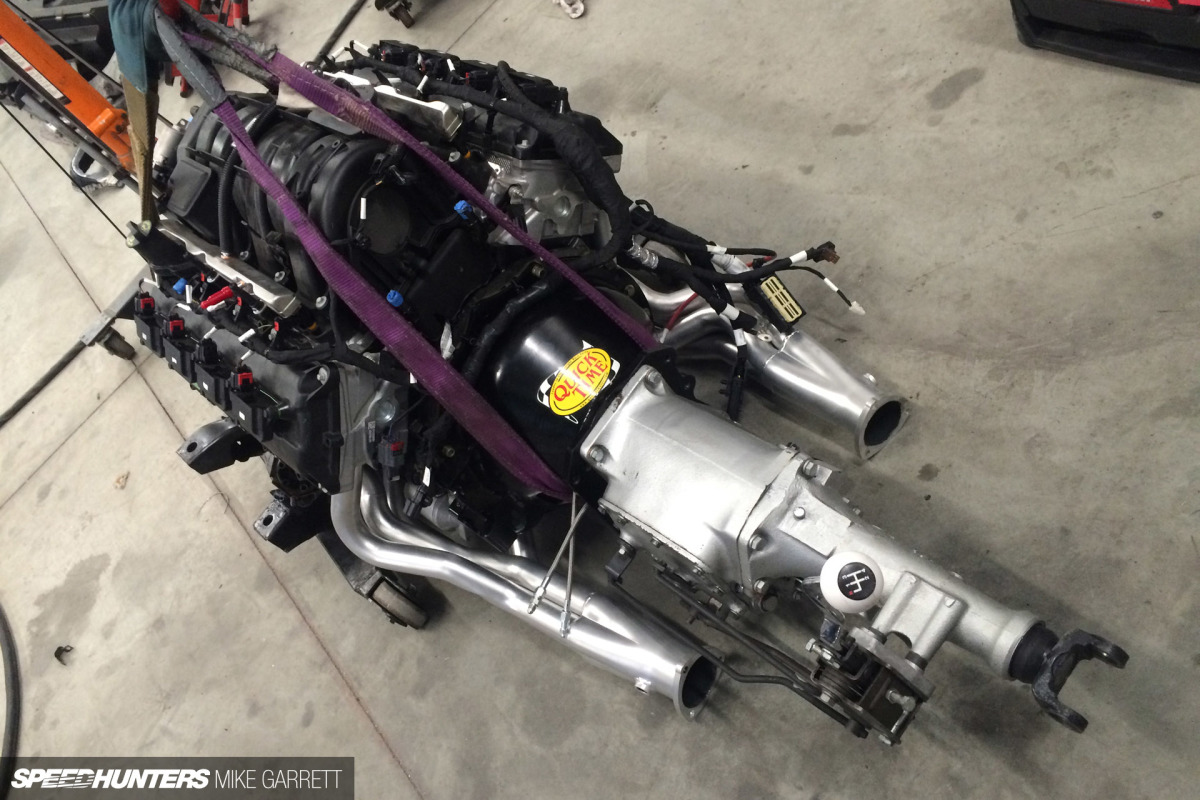 It's still a very tight fit though. As you can see, rather than trying to install the headers with the engine installed, it ended up being easier to install headers, mount the engine on the K-frame and then raise it into the car as one piece. More on that in the next update.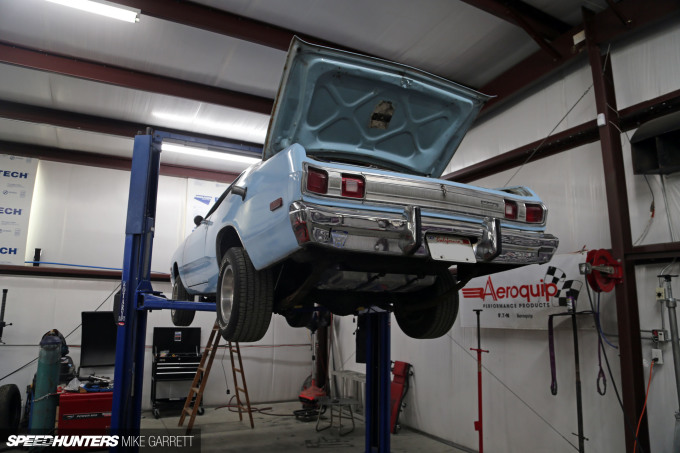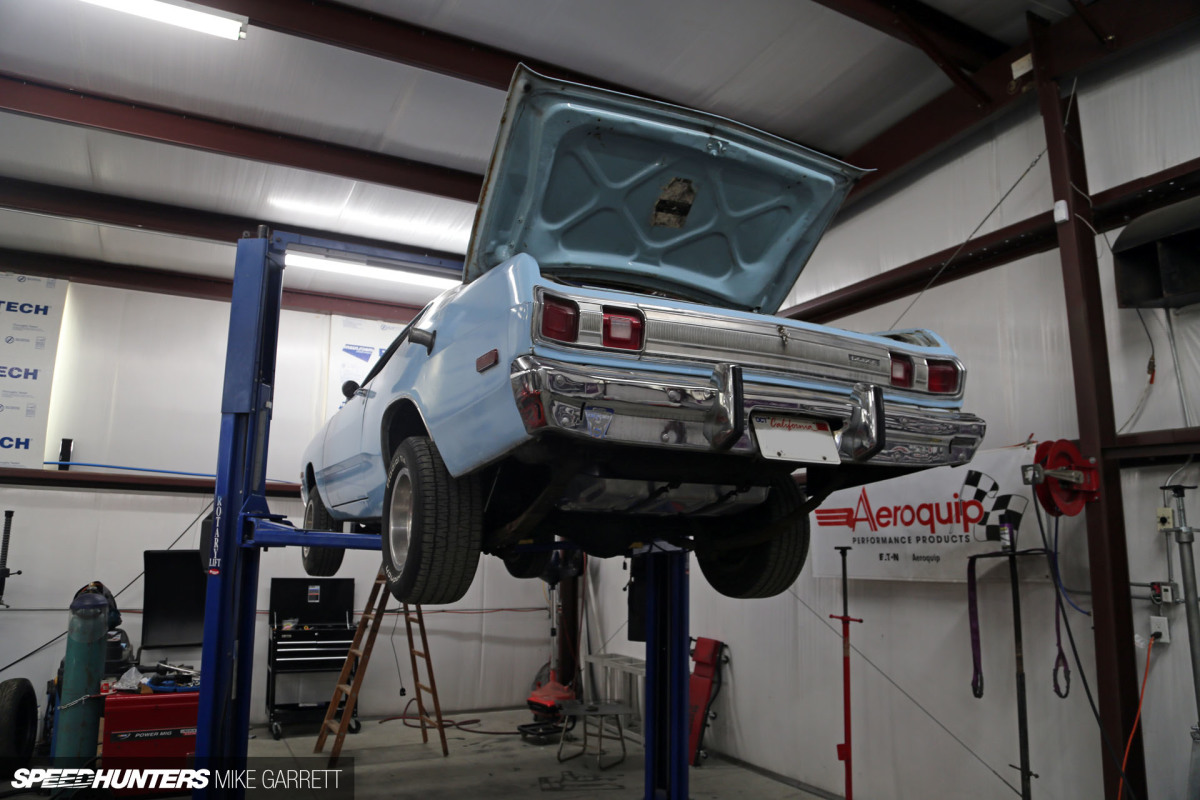 With a goal of completing 'Phase One' of Project Yankee in two months, there's a ton of work left to do and not a lot of time left. Look for stories coming very soon as I keep you guys up to date with the latest progress.
Now if you'll excuse me, it's time to get back to work.
Mike Garrett
Instagram: japanifornia
mike@speedhunters.com