Protection Means Freedom
Those readers who follow my blog will know how obsessive I am with keeping my GT-R as clean as possible. I try to avoid driving in the rain, and I am fortunate to have a shuttered concrete garage where I keep the car safely tucked away – a real luxury here in Japan. But, there are always those times when something on the road, be it large or small, comes flying your way, and the car takes a hit. It happens, even here where the roads are super smooth and clean.
Until now, I've dealt with the issue by having the front bumper and lip spoiler touched up or repainted every few years, as necessary. And not driving much. But recently, after such a repaint, I was able to obtain a brand new, unpainted N1 spec hood. Once I got the hood painted, I went in search of a more convenient solution.
In the US, 'clear bras' are ubiquitous, but here in Japan paint protection film is still almost unheard of, and so it was a real struggle to find a shop that had the experience and know-how to do an install correctly. Luckily, I found Yes!PPF (obviously a specialist in Paint Protection Film) which operates out of well known Yokohama-based Porsche tuner, CREF, just 15 minutes from my house. So I placed a phone call and got the process going.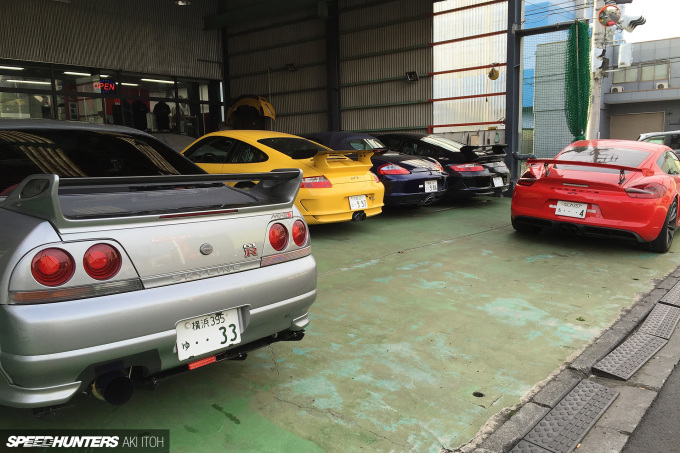 On arrival I felt a bit lonely, surrounded by all of this beautiful German machinery!
Ishiguro-san, seen here taking measurements for an estimate, runs Yes!PPF. He told me that they have patterns for various cars in their database, from which they cut the film from, but mine was the first ever R33 GT-R. So, everything would have to be done by hand. No problem for me, I like bespoke, although I first made sure the estimate wasn't going to bankrupt me.
For my car, Ishiguro-san decided to wrap the entire hood, wrapping the edges to eliminate any unsightly lines. From a distance you can't even tell the film is there.
He also did the entire front bumper and the center of the lip spoiler, which is scraped on the bottom and needs a repaint soon anyway.
It turns out that Yes!PPF, and specifically Ishiguro-san, is one of the pioneers of paint protection film in Japan, having started up in 2008. So I was lucky that I had found someone so experienced in Japan to do the work. I've struggled with applying film on my headlights by myself, so I was glad to leave this to a pro.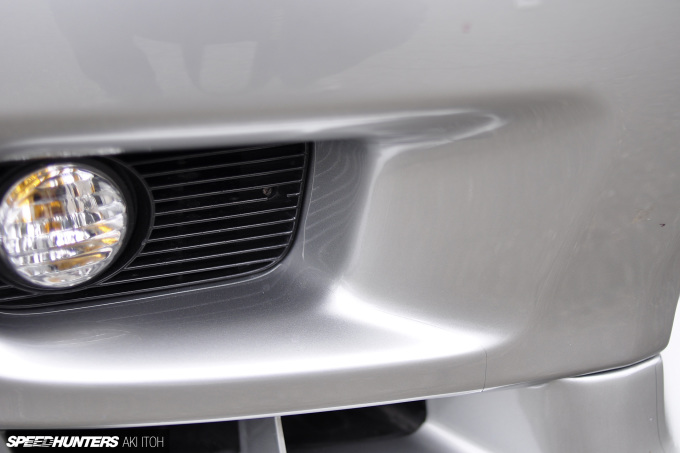 Being a custom job, Ishiguro-san focused on areas most likely to receive damage, at the expense of some other spots. Here you can see the break lines both on the leading edge as well as next to the light grill. In any case, I now have the freedom to enjoy some of the local back country roads without fear of paint damage from road debris. Give me an excuse…
Enjoying Some Of Japan's Best Roads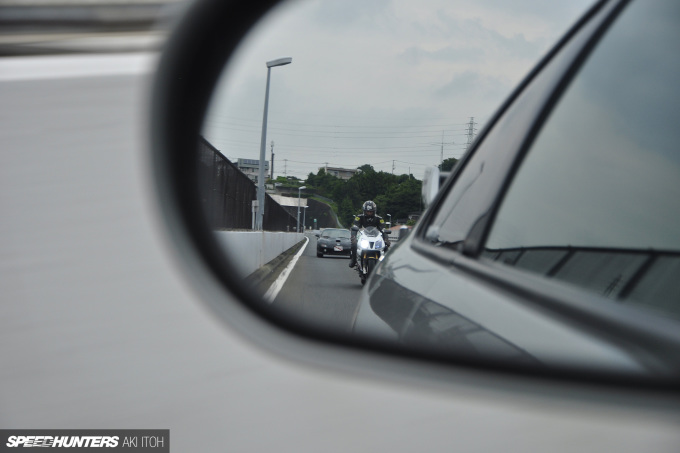 The excuse I needed was an old friend deciding to vacation in Japan. Russ used to live here and is well known in RX-7 (FD3S) circles as he had chronicled his FD adventures on his blog, RE-Xtreme. Naturally, we agreed to meet up while he was in town and go for a drive. Our other mutual friend, Miguel, decided to come along on his customed HRC race-spec 2002 Honda VTR SP2, lending Russ his Knight Sports-tuned FD. Although I was hoping Dino would show up with something interesting, he decided to ride shotgun with me. Fresh from his adventures ECU tuning Project GT-R, this turned out to be a wise decision.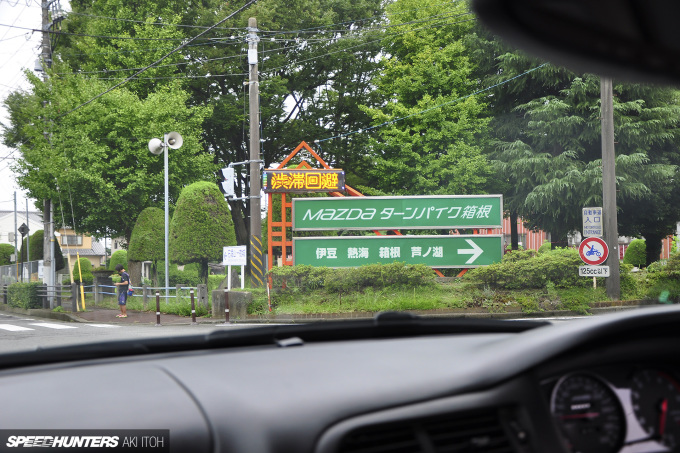 After meeting up at the Ebina Service Area, I asked Dino to take the wheel and we proceeded to drive until we saw this familiar green sign. The Mazda Turnpike Hakone, formerly known as the Toyo Tires Turnpike, is a collection of windy mountain (and privately owned – no cops!) roads, perfect for any Speedhunter. Anyway, we followed the sign, paid the toll and soon found ourselves blasting along the touge.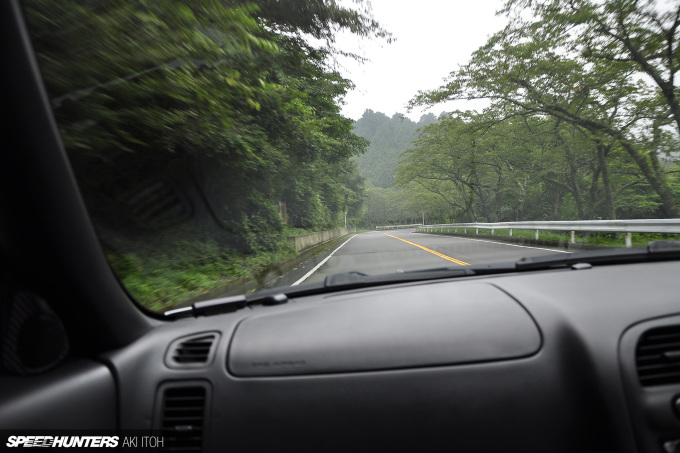 Pictures certainly don't do it justice; it was nice to be away from city traffic, surrounded by nature, with the air crisp and cool. I decided to let Dino keep driving, he knows these roads intimately, having tested dozens if not hundreds of press cars here. A perfect opportunity to get some feedback on the car. [Dino: Actually it was because 'someone' had forgotten his wallet, driver license and everything else...]
Dino immediately noticed that my car's custom Mine's VX-ROM tune could have been better – remember, he had just spent a few days fine tuning his car's Haltech Elite 2500, and so he was particularly sensitive to the differences between a modern, sophisticated ECU versus an 'old school' ROM-chipped ECU. For example, he observed a flat spot when applying throttle, a lack of ignition retardation when coming off throttle and what seemed to be too much turbo drop off between gear shifts, although the last one might be something that Mine's did not foresee, as my car doesn't have the stock gearbox anymore.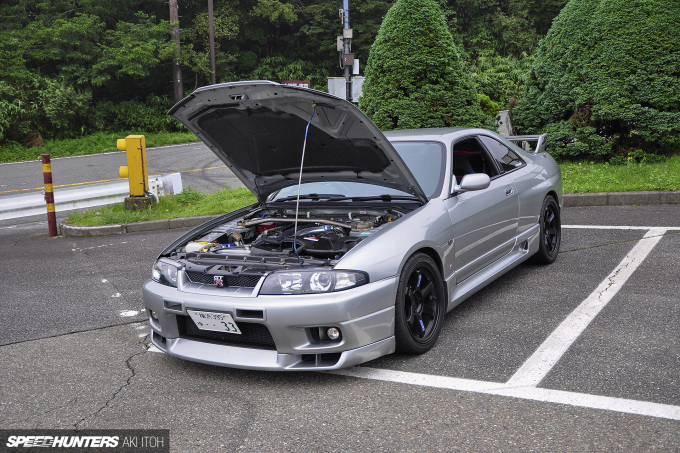 We soon got to the top of the Turnpike, where we took a break, letting the cars cool down. Dino had also noted that, on a particular stretch of road that is especially useful for testing out handling and ride, my car's suspension wasn't as responsive as it could be – the rebound was too slow. So, I adjusted the dampers (softening both front and back), and we set off again.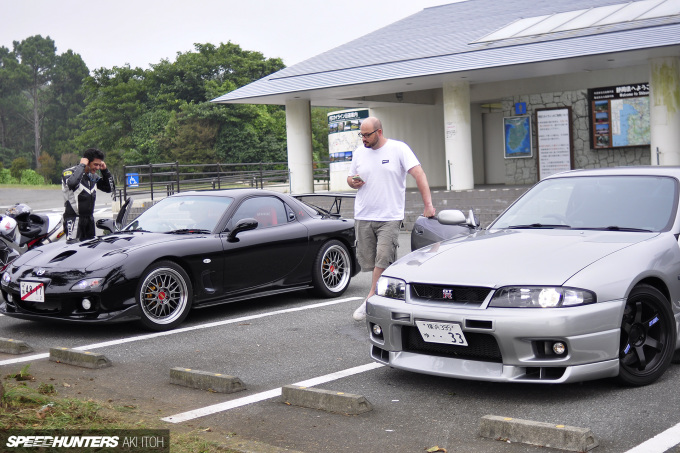 By the next stop, with the suspension now behaving to near perfection, I couldn't wait to get behind the wheel. After a quick break I jumped into the driver's seat, and even despite the minor issues Dino recognized, promptly enjoyed myself.
After another quick stop, I then decided to ride shotgun with Russ in the FD. As we set off, he immediately remarked at how much heavier the car was with me in it! Nevertheless, he did his best to keep up with Dino and Miguel. And as the fog began to roll in, I was reminded as to why those iconic rear lights are often referred to as afterburners.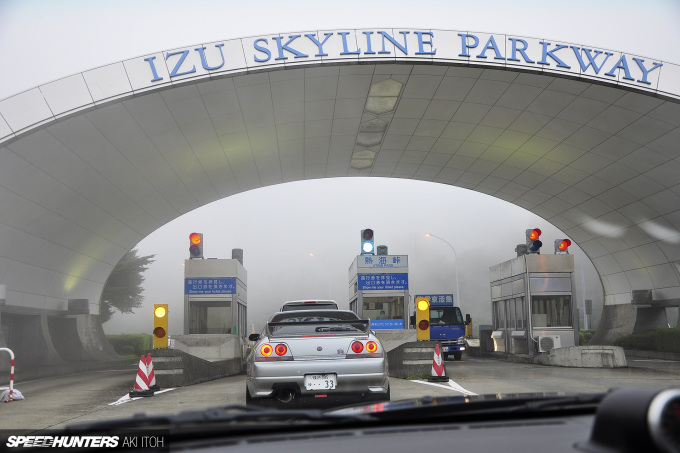 Eventually, we came to another toll booth. And of course, I just had to take this photo. I wonder if this is the car's namesake road?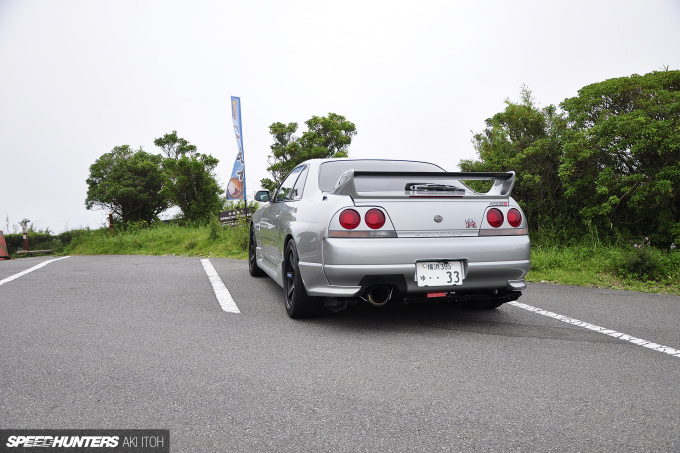 We spent some time driving up and down the lower portion of the Izu Skyline before going all the way back to Gotemba via the Ashinoko Skyline. There, we found a small cafe at the very top of the pass (with a goat freely wandering around) where we sipped some coffee. Unfortunately, it was so foggy that the view wasn't worth taking any photos of.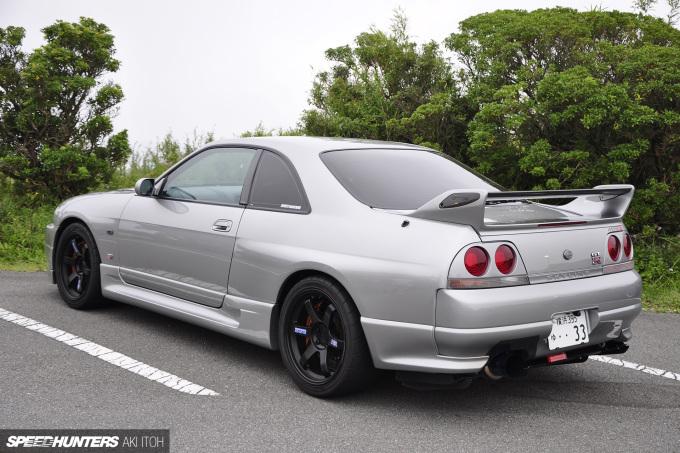 Then it was time for me to get back behind the wheel. After a few more high and low speed twisty roads we headed back into Tokyo for dinner.
Next Steps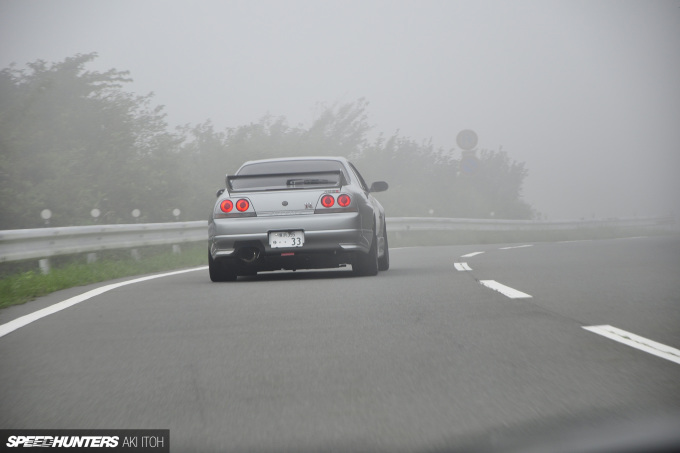 With the front of my car now immune from most road debris thanks to the paint protection film, I plan to go on more road trips like this. Driving the car hard gave me insight into areas that still need improvement, but at the same time I can't help but be impressed at how incredibly awesome it is, especially in the hands of an experienced driver. It truly is a pure driver's car. Granted, over the years I have modernised and improved the base platform (whether through better body rigidity, better brakes, or modernising the ATTESA four-wheel drive system with Do-Luck's digital g-sensor DTMII), but all this does is allow the car's best qualities to shine, consistently. In any case, I now have some concrete ideas on what I need to do to further improve the car's performance, even though by any standard it's probably performing at nine tenths already.
But before that, I plan to upgrade one aspect of the car that has been bothering me ever since I bought it…
Aki Itoh
Instagram: aki_itoh
aitoh@hotmail.com