Same Car, Different Flavor
It's not often that we feature the same car twice on Speedhunters; especially not in the span of a year. But Phil Sohn's FD3S RX-7 is a unique case.
Easily one of the most well known RX-7s on American shores, Phil's Mazda is a car that's constantly evolving inside and out.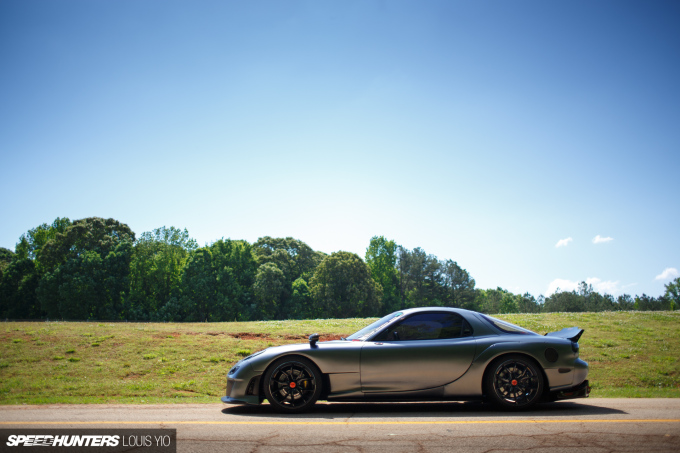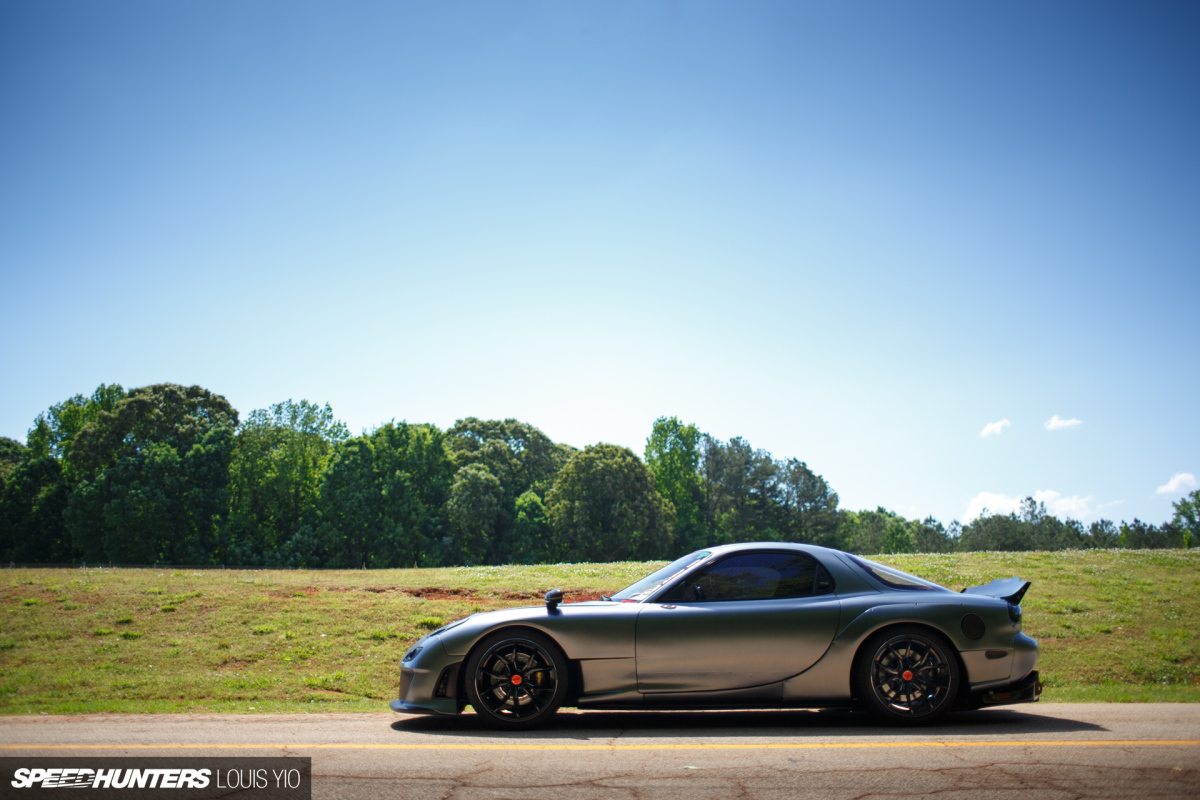 In fact, when I first saw images of the updated car I had trouble even recognizing it as the same machine that we showed you guys last year, such is the work that Phil has put into it since.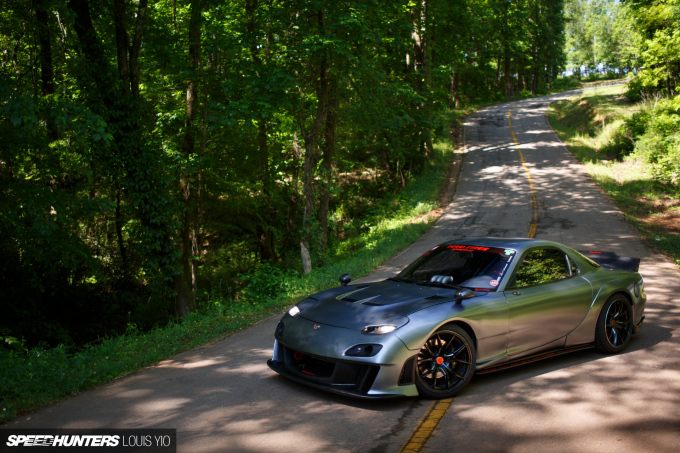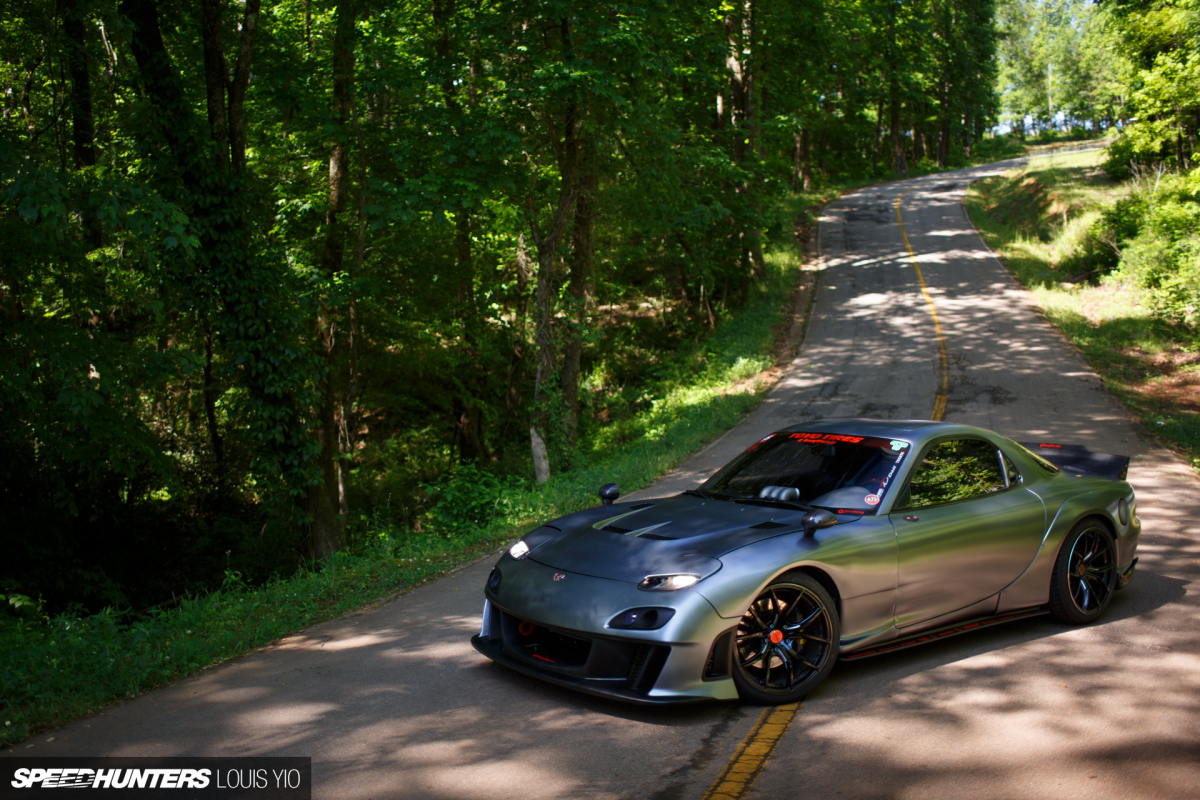 And it's not like this is the first time Phil has changed things up. Since he first acquired the FD back in 2003, the car has gone through many different stages, some unrecognizable from the one that came before.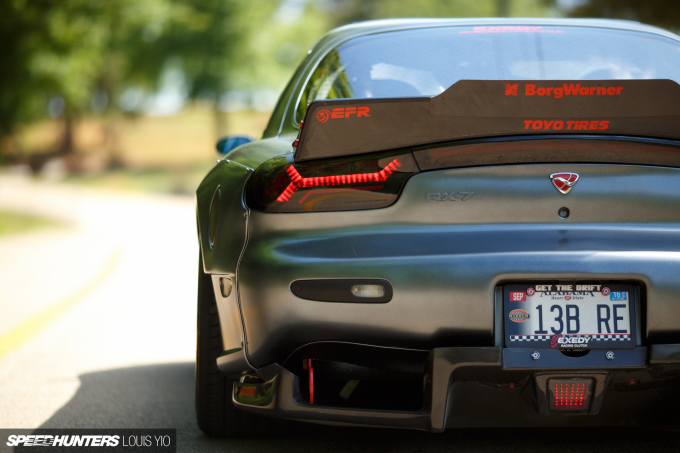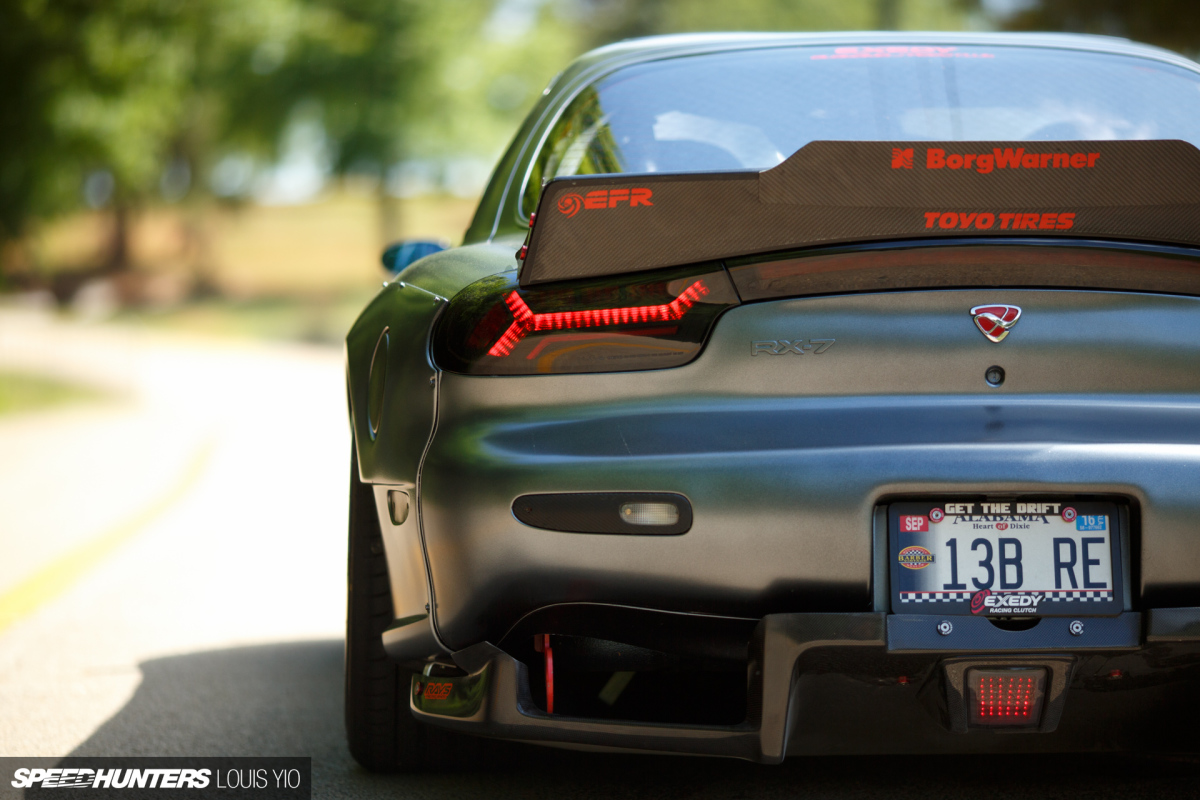 This is just the latest iteration of a car that Phil has owned for much of his life. The same car he and his wife used on their second date way back when. The same car that his son experienced his first ride around the neighborhood in.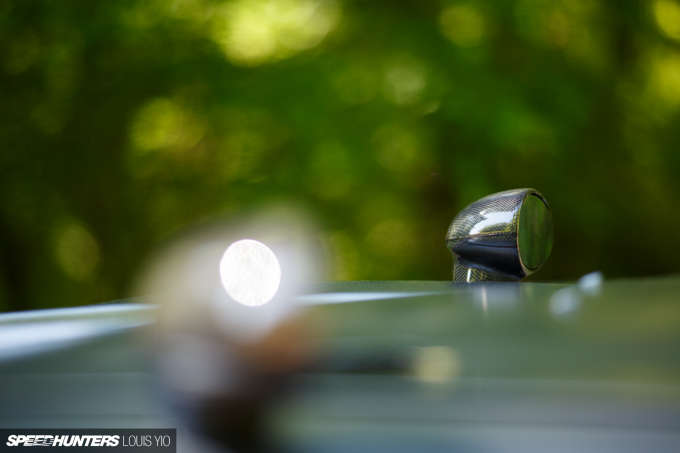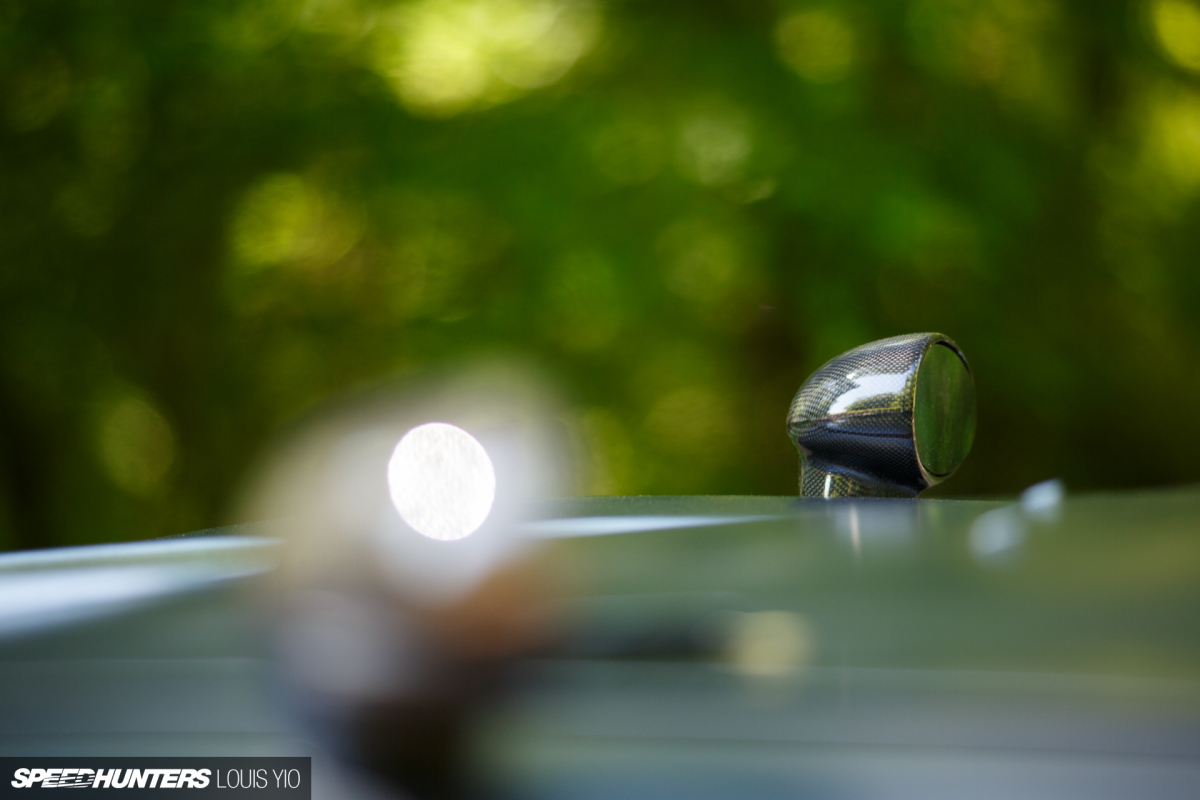 Phil has many friends who have also built highly modified cars, and he has often seen them struggle to find motivation once their cars are complete. Sometimes the cars get sold off to a new owner, while other times they wind up sitting and collecting dust.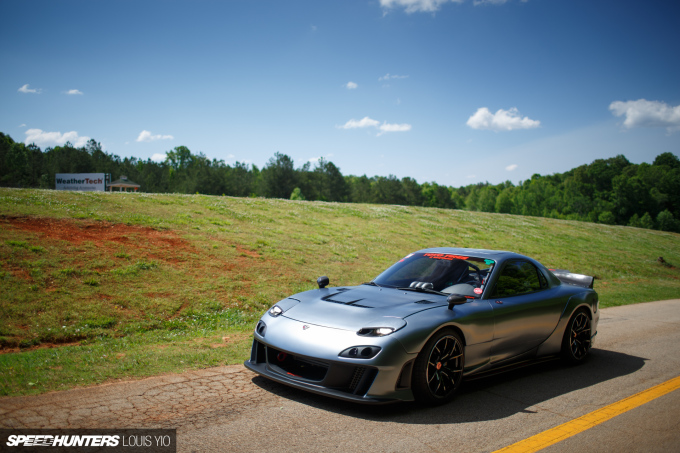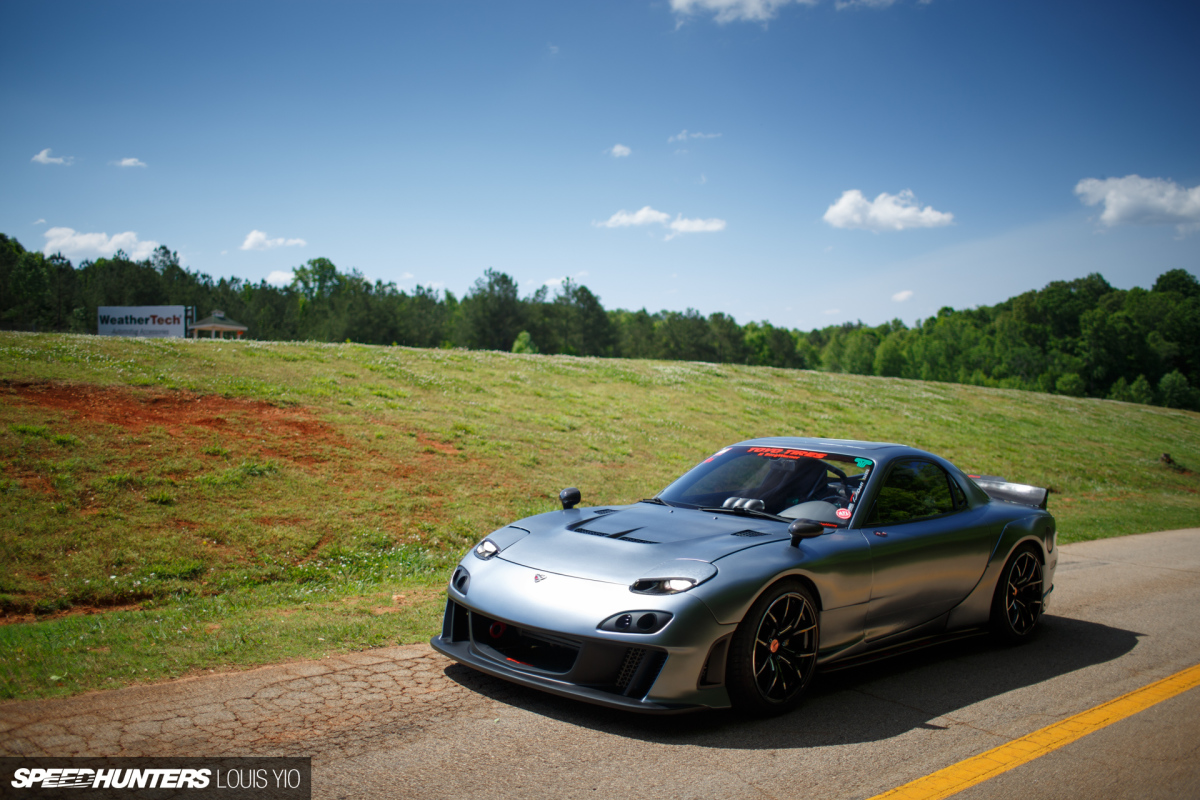 Phil has treated his RX-7 as something more; he takes as much satisfaction from constantly changing the car as he does from sitting back and looking at a 'finished' product.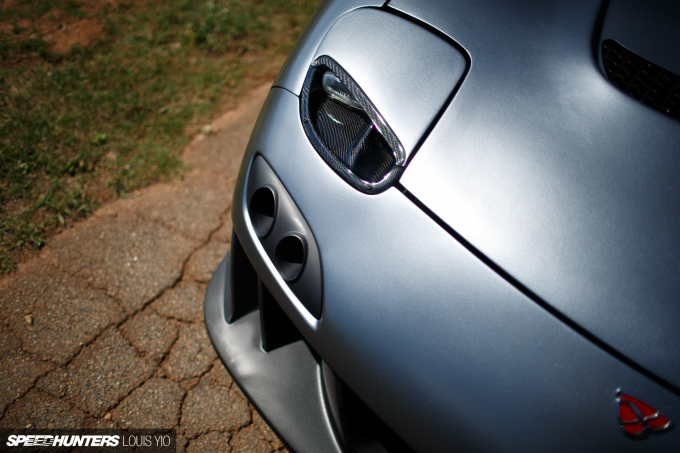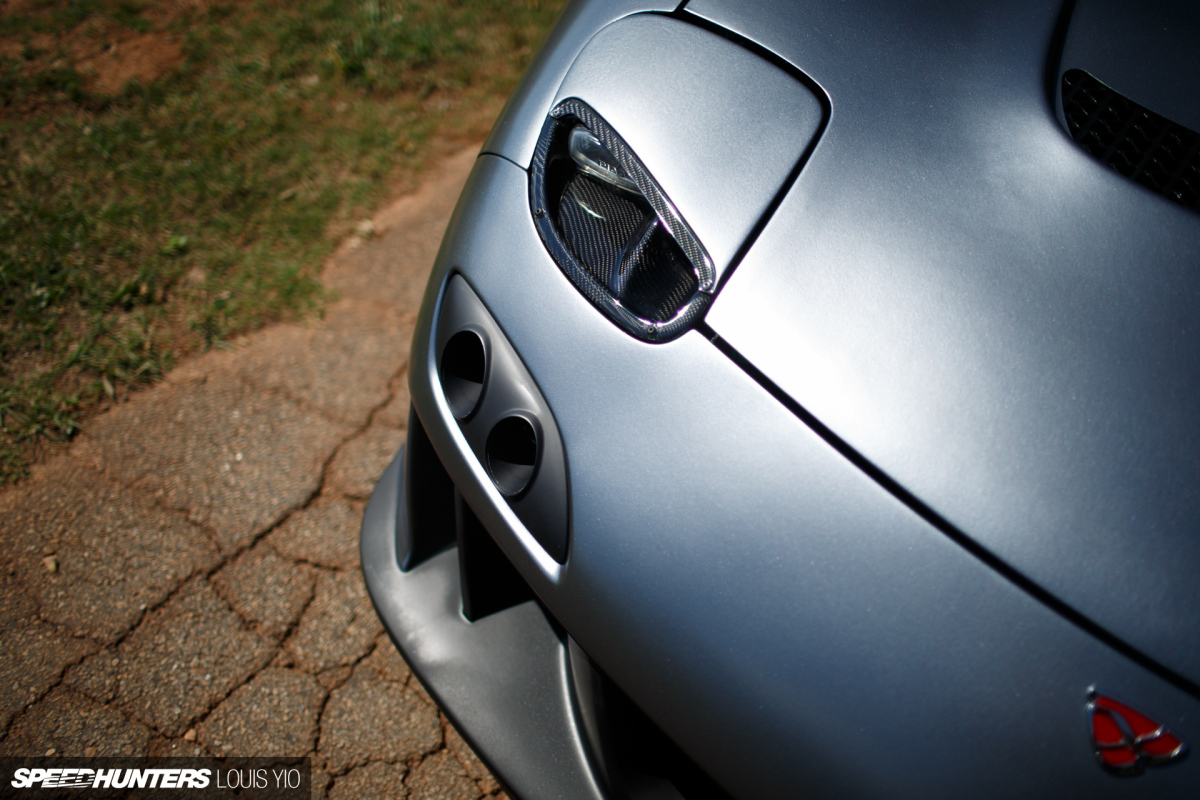 So what has changed on the FD since the last time we saw it? Well, there are a number of things, including a few notable alterations to the exterior.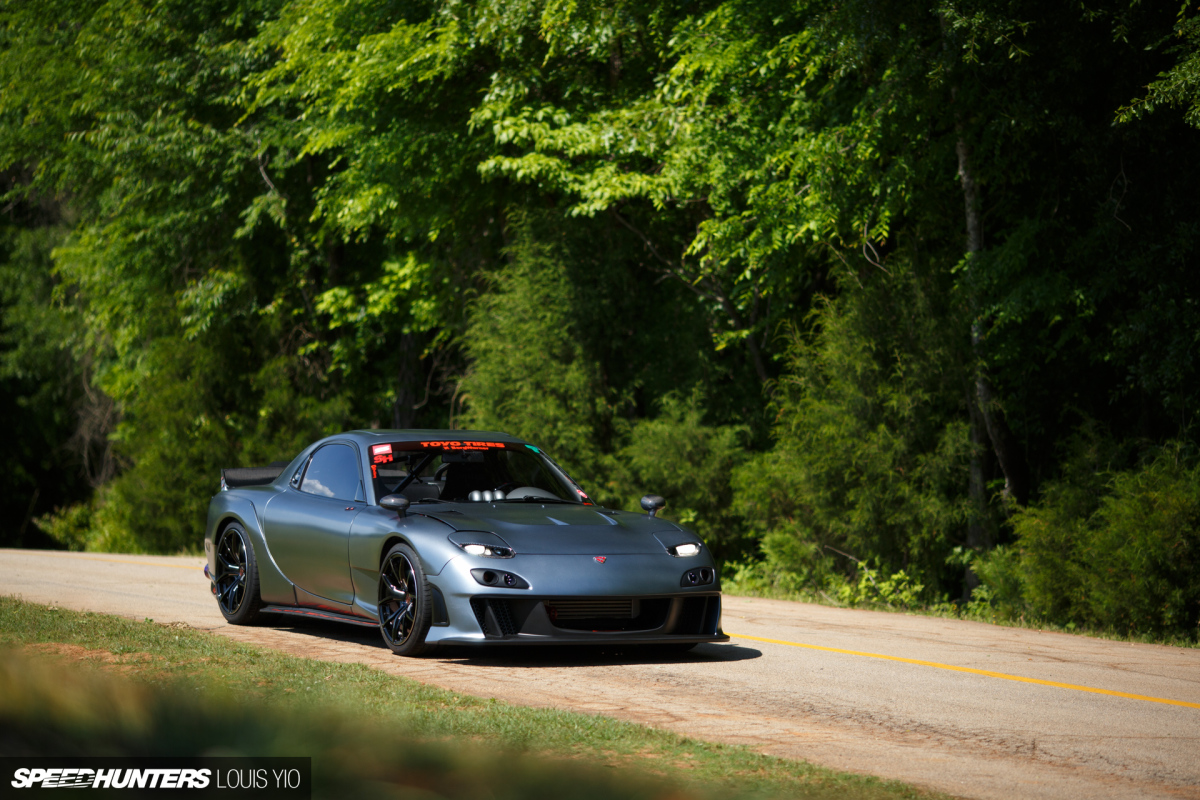 Gone is the chameleon color of the previous version, swapped for a much subtler, handsome shade of metallic gray. The front bumper has been changed to a Japanese Knight Sports item, and the rear end now features a carbon fiber ducktail wing.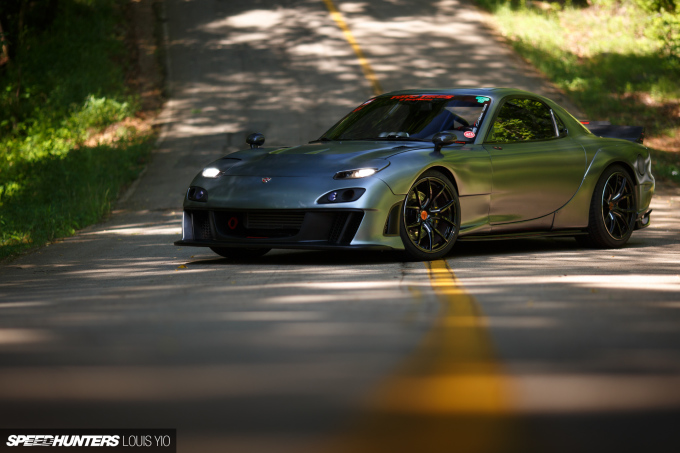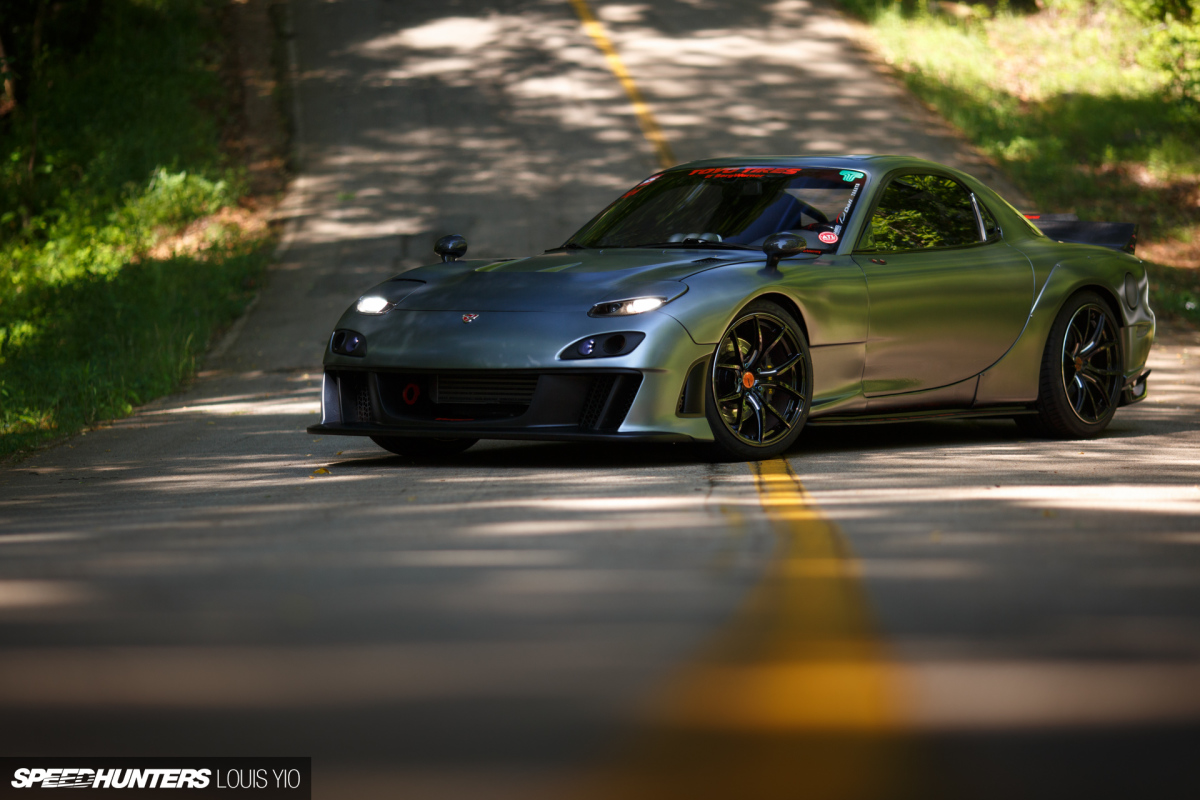 The previous iteration of the RX-7 had Ganador mirrors, but it's now sporting a pair of fender-mounted carbon fiber items to further differentiate it.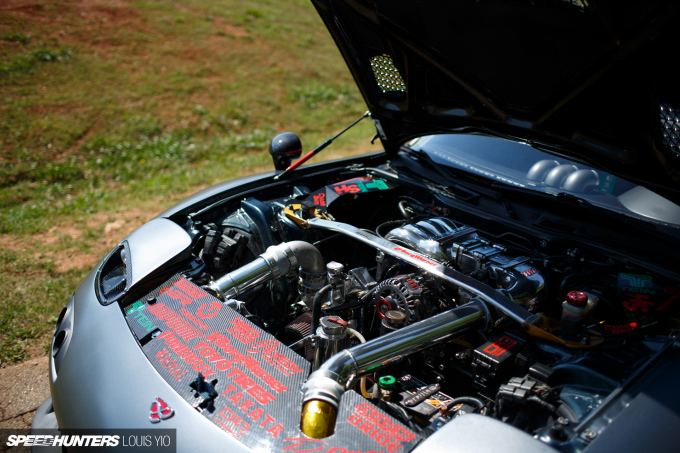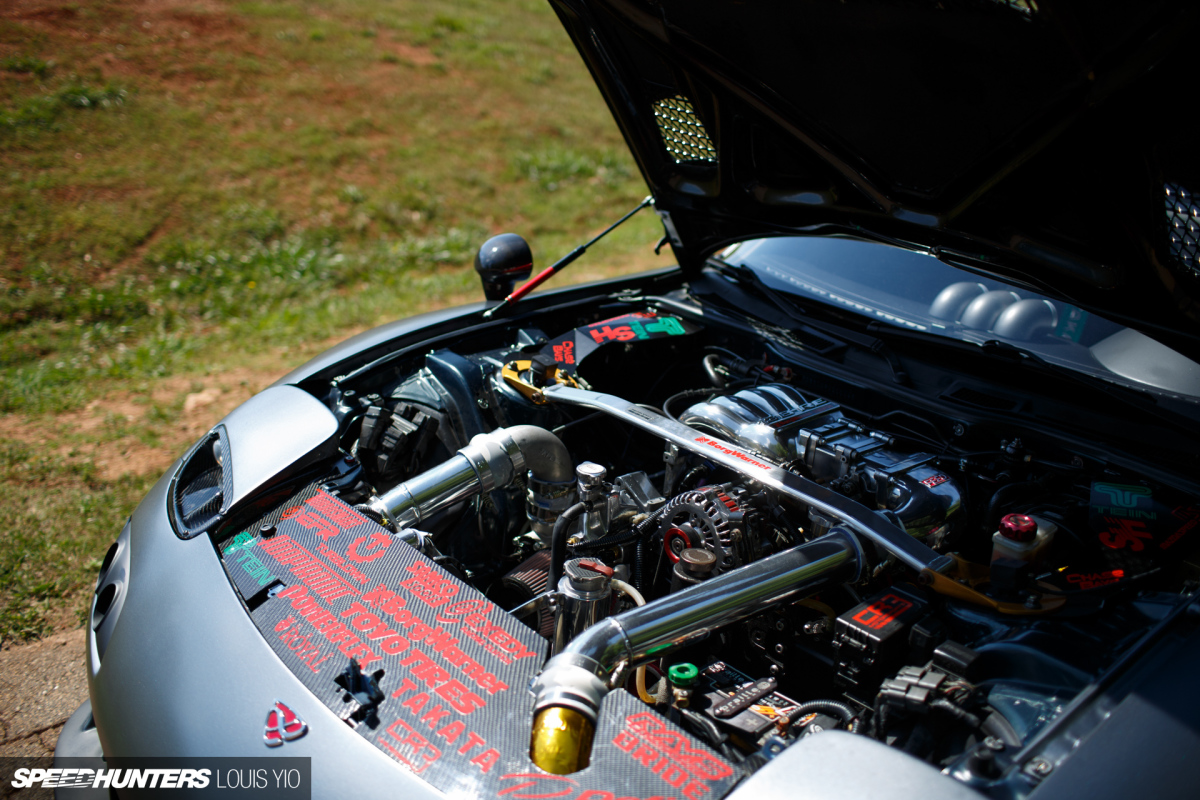 There have also been some updates under the hood, namely the switch to a BorgWarner EFR 8374 turbo setup.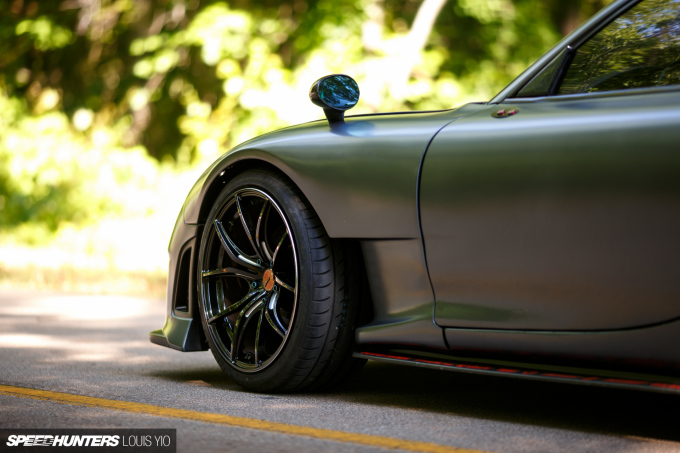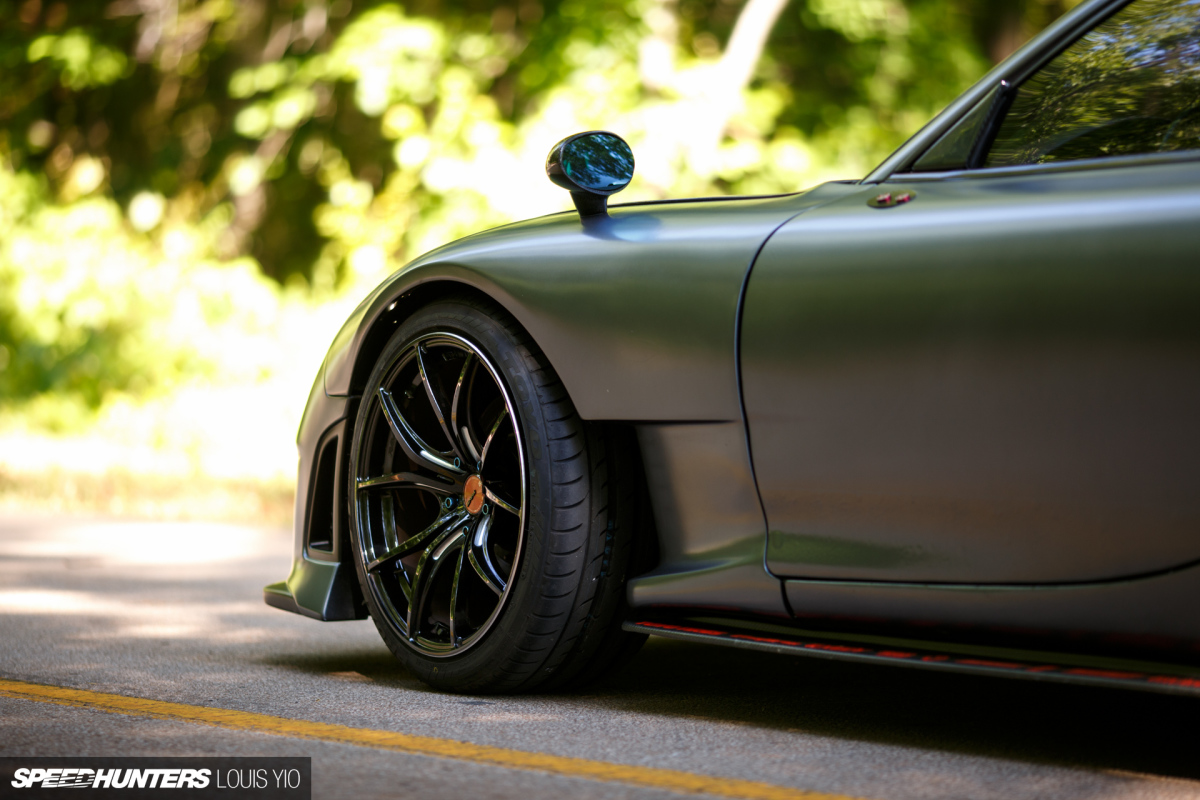 Not surprisingly, Phil has also changed out the FD's wheel and tire setup. This time around he went with a set of Gram Lights 57FXXs from the RAYS catalog.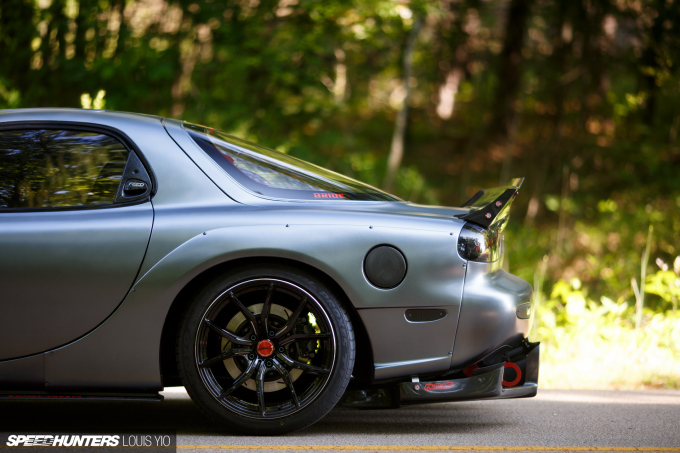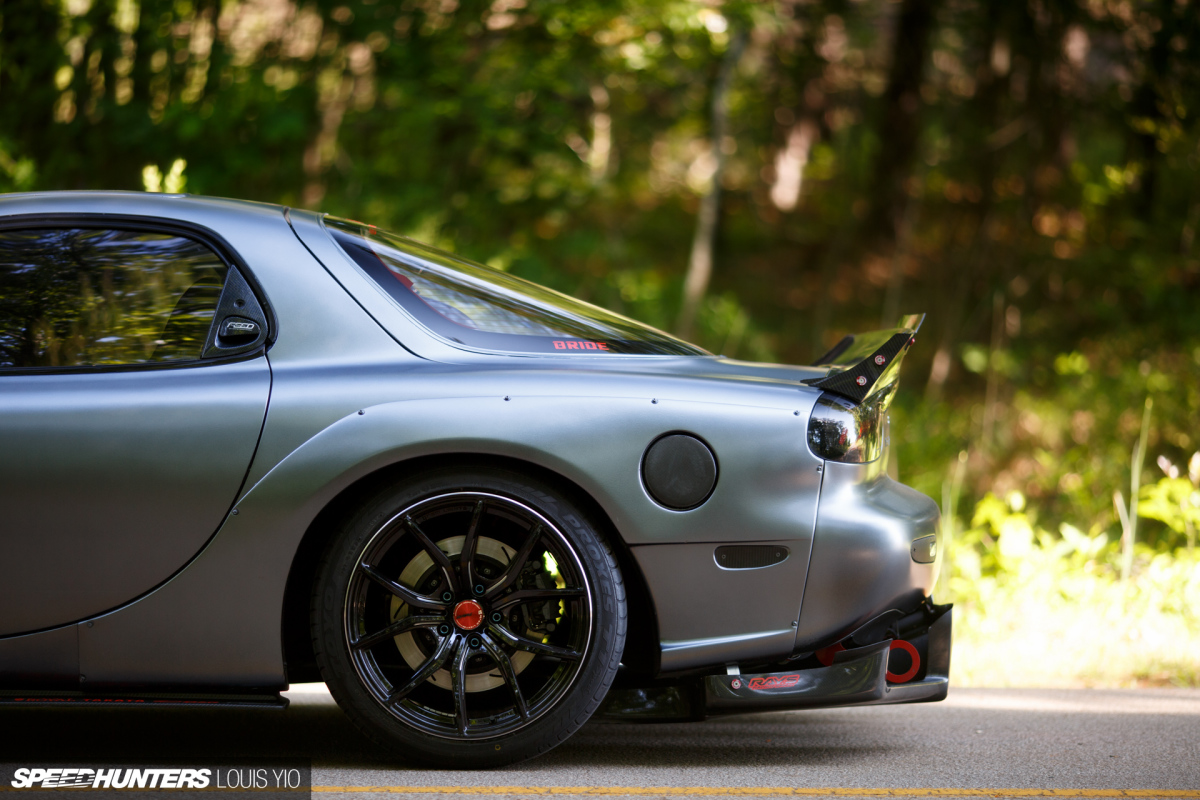 The wheels measure 18×9.5-inch +25 in the front and 18×10-inch +20 in the rear with Toyo Proxes T1 Sport tires all around.
Unbroken Bond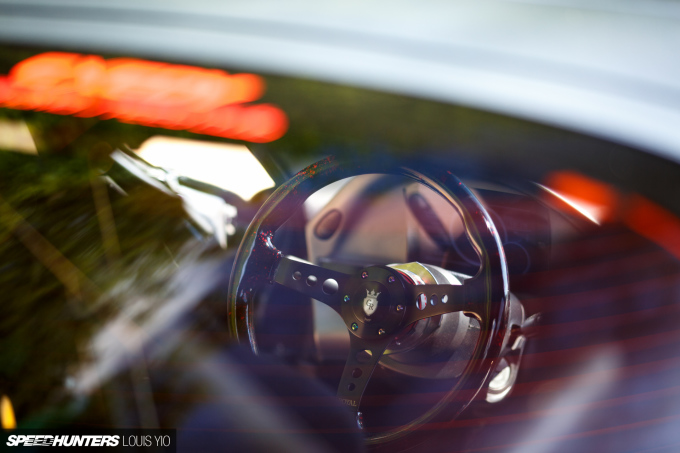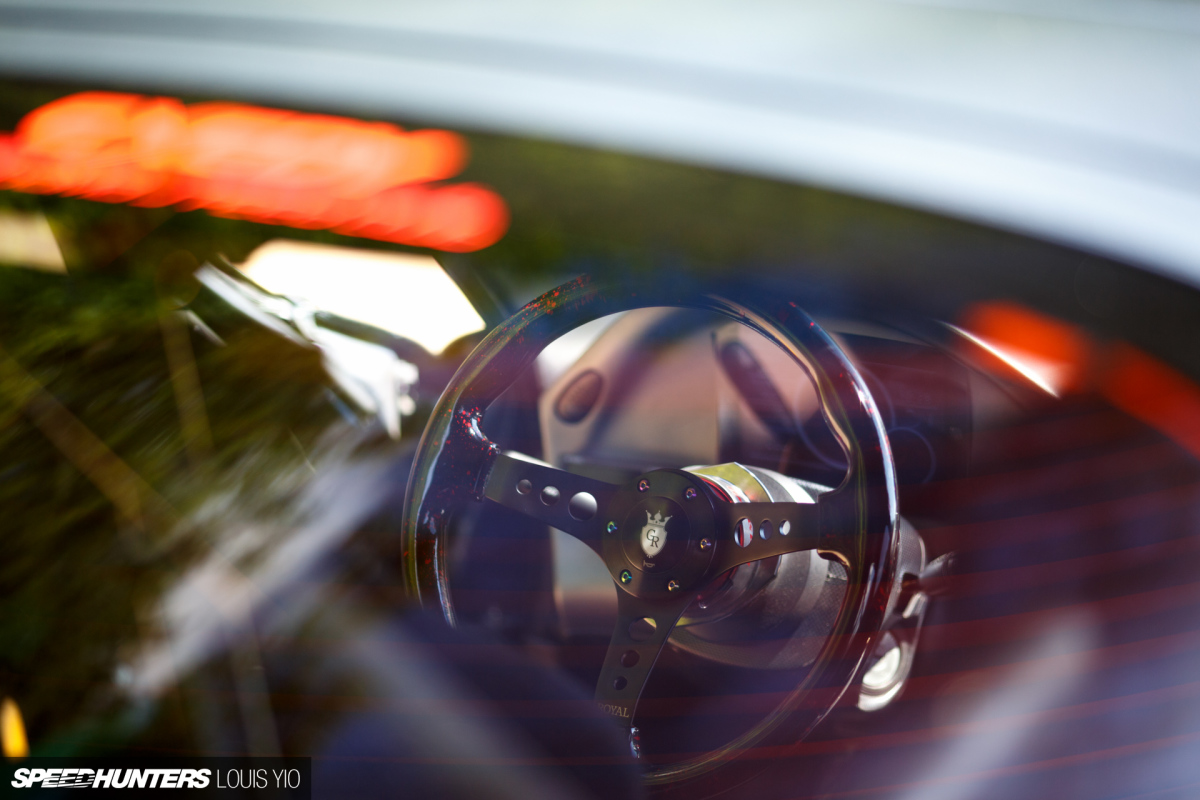 The cockpit of the RX-7 has seen significant changes as well. Gone are the custom gray upholstered seats of before and in their place a more traditional set of black Bride Vios III buckets. Another big change is in the dashboard, which now sports a custom-integrated iPad setup which functions as tachometer, speedometer and a display for many sensors.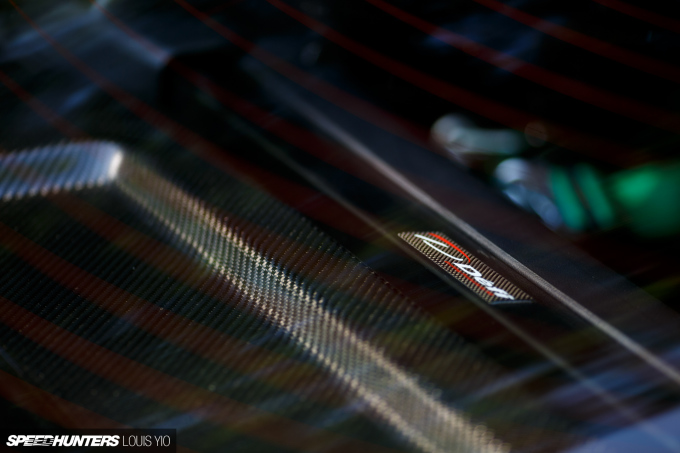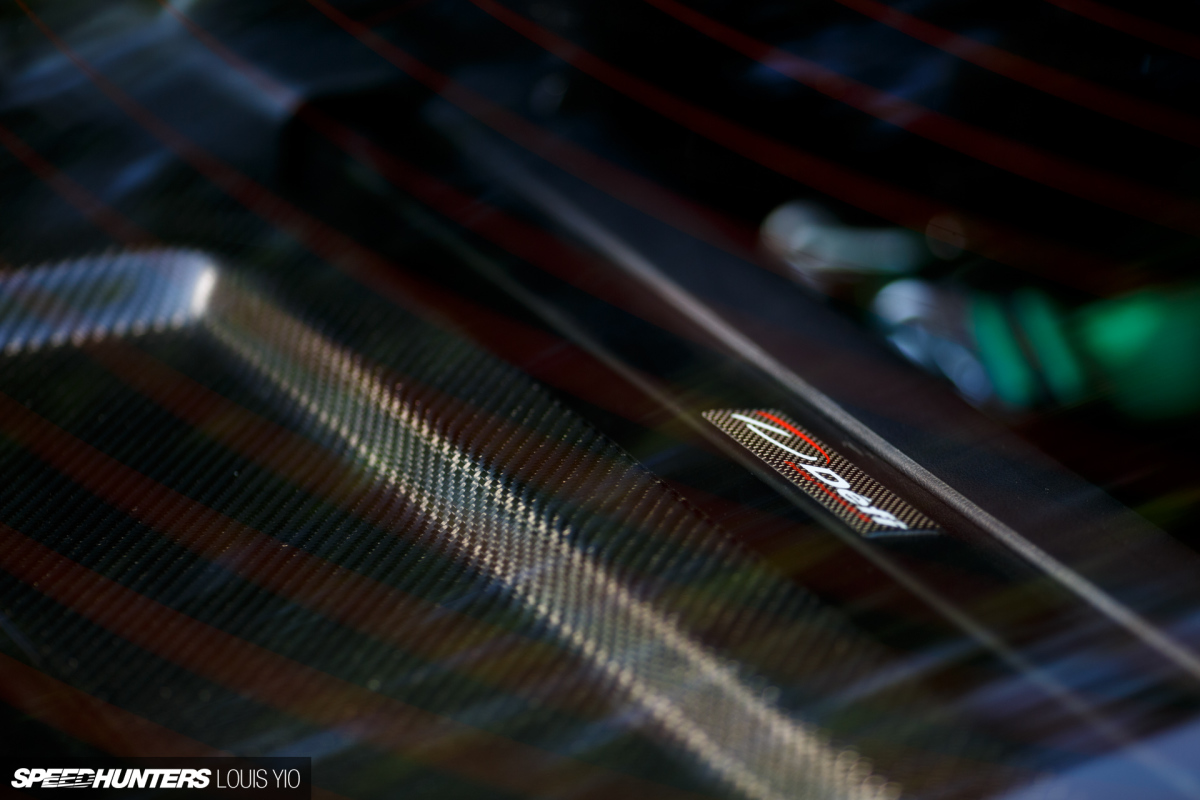 Other custom touches include a new carbon fiber hatch cover that Phil made himself, something he believes might be the first of its type in the world.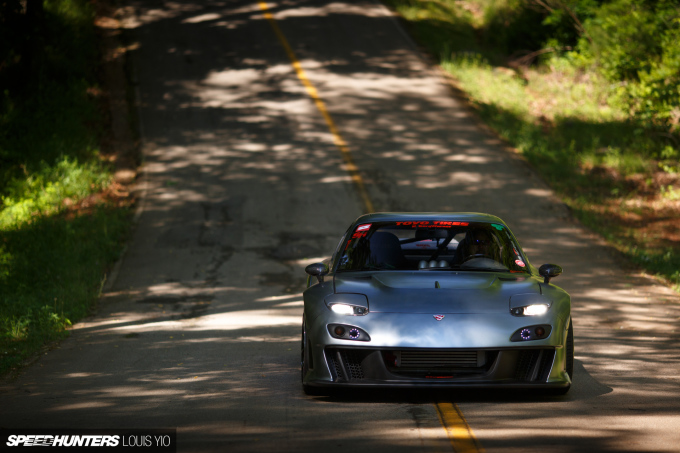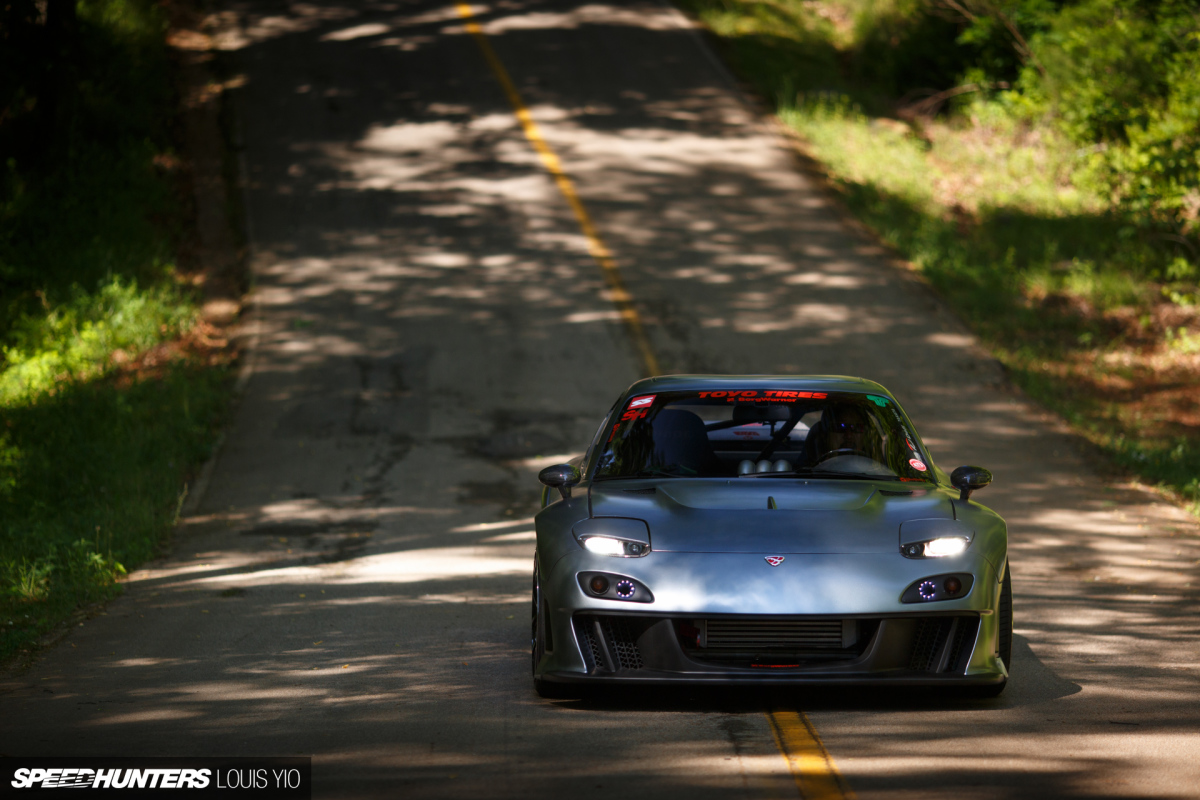 Despite the constantly changing nature of the car, Phil isn't fickle or unwilling to commit to a particular style or theme.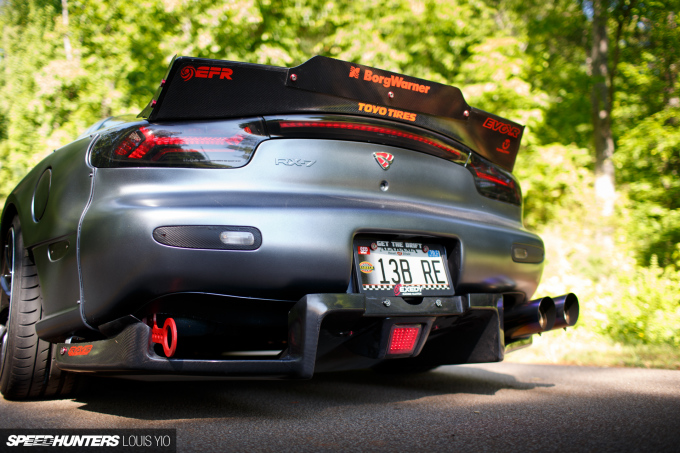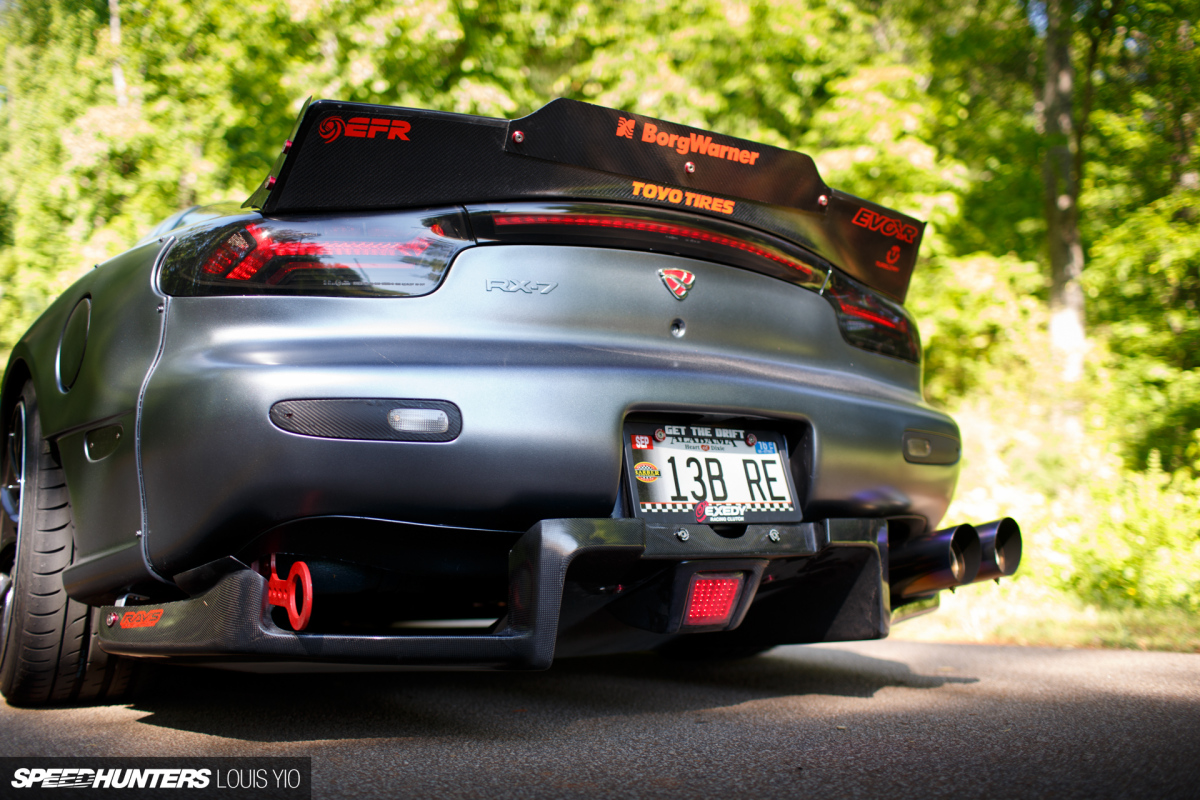 If anything, he says the constant tinkering and reinventing has only made him build a deeper bond with the car.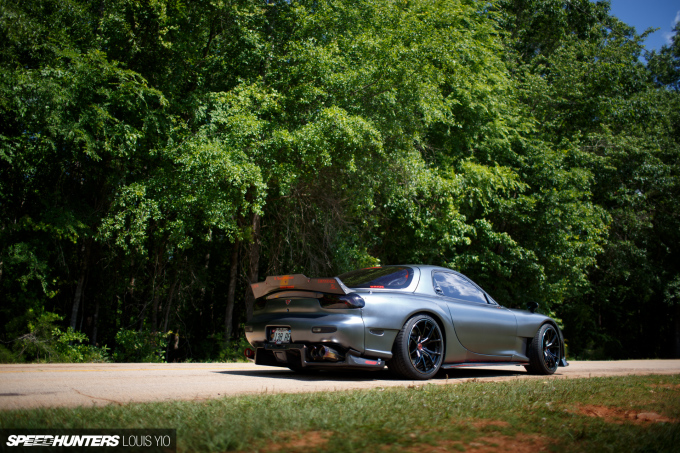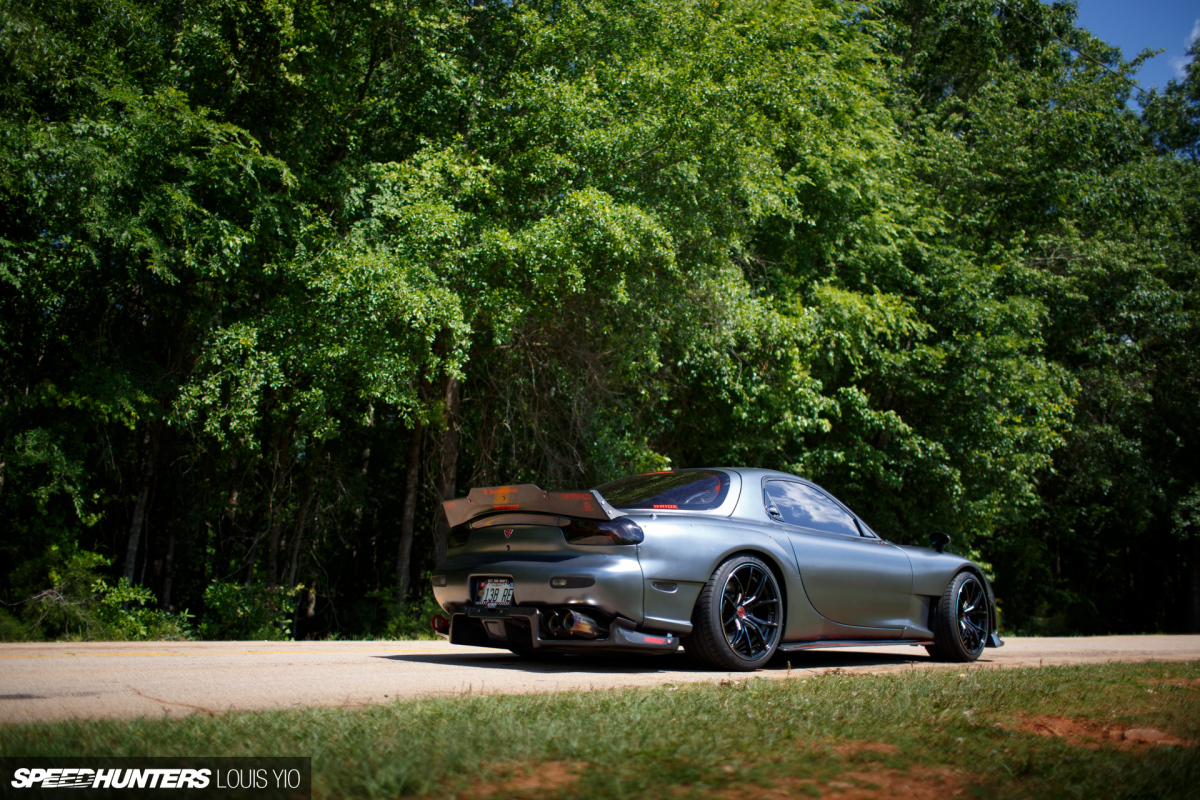 Yet even with all of the changes he's done to the RX-7 over the years, he knows at heart it's the same machine that's been with him for so long.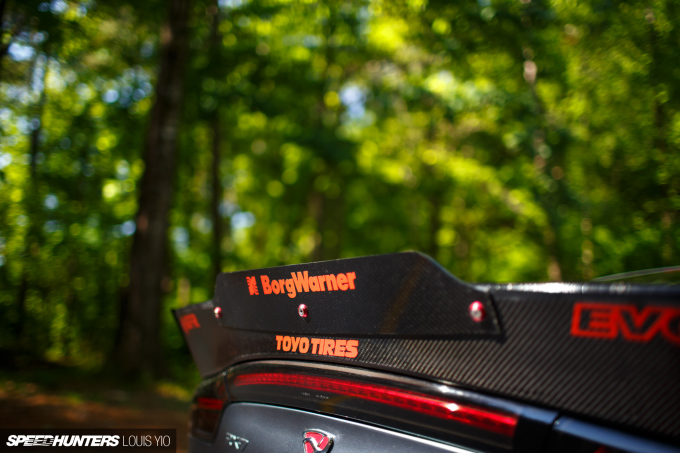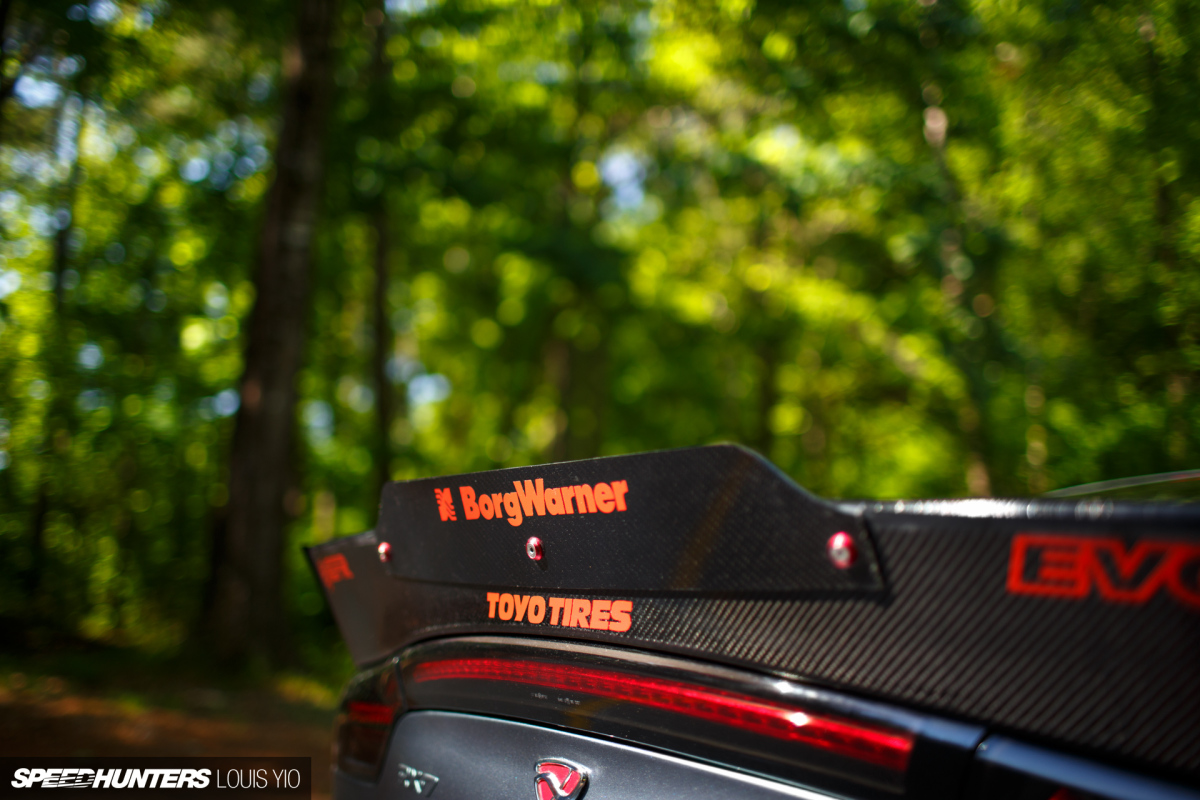 And after years of building and rebuilding, Phil has become deeply familiar with every part of the Mazda.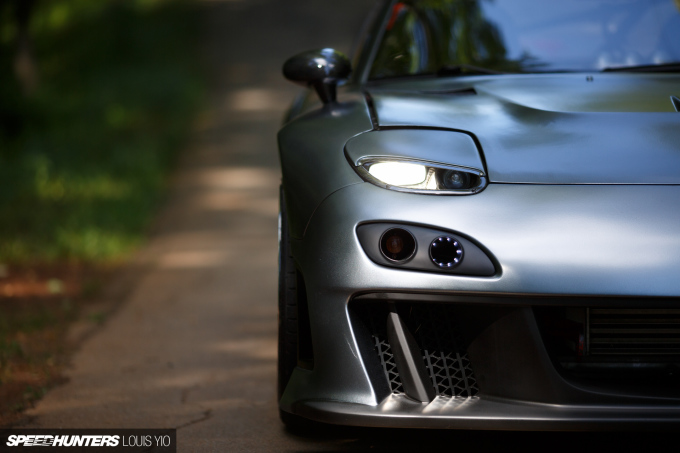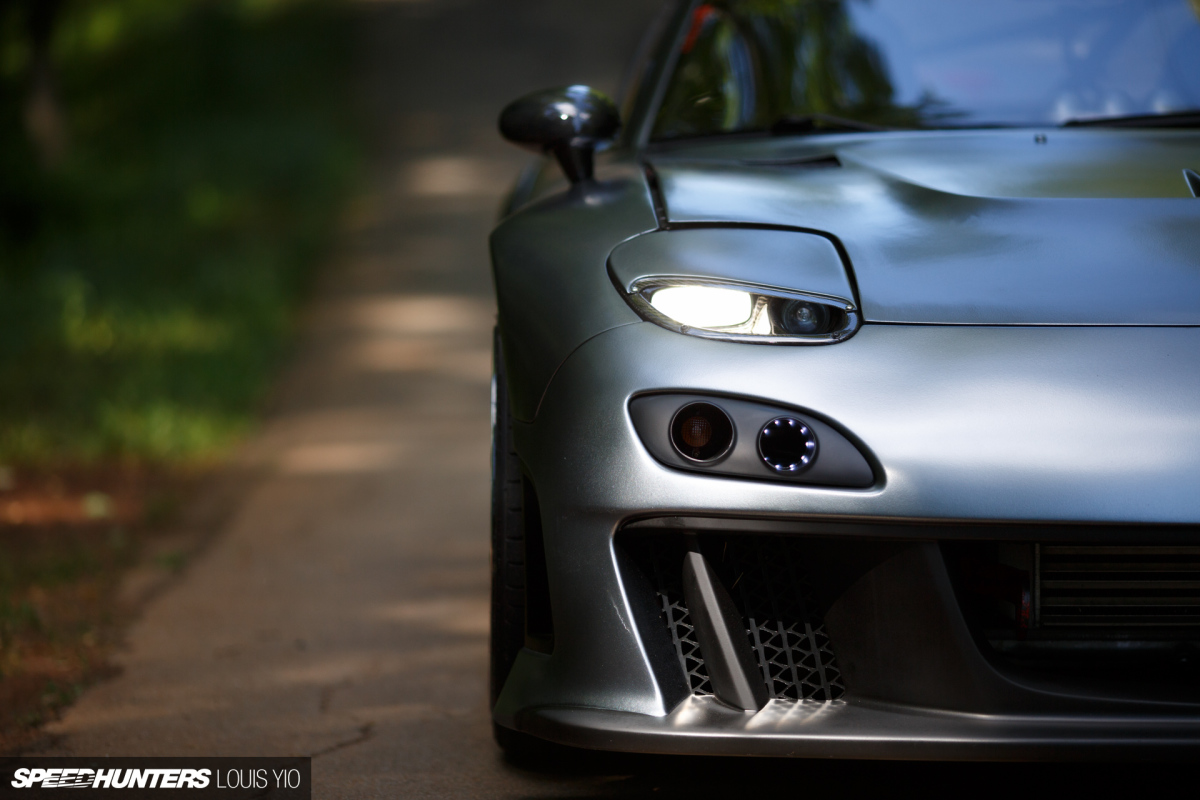 Needless to say, we expect more changes are on the way for Phil Sohn's ever-evolving Mazda RX-7 and we can't wait to see what the next iteration has in store.
Mike Garrett
Instagram: japanifornia
mike@speedhunters.com
Photos by Louis Yio
Instagram: lusciousy
Cutting Room Floor