Dress To Impress
It's around this time of year that the automotive filmmaking community gets their tuxedos and ballgowns dry-cleaned, spit-shines their shoes and makes the annual pilgrimage to the heart of London.
Possibly the most glamorous night out for any petrolhead, the International Motor Film Awards is a must-attend for automotive filmmakers and anyone with an interest in watching amazing films about cool cars.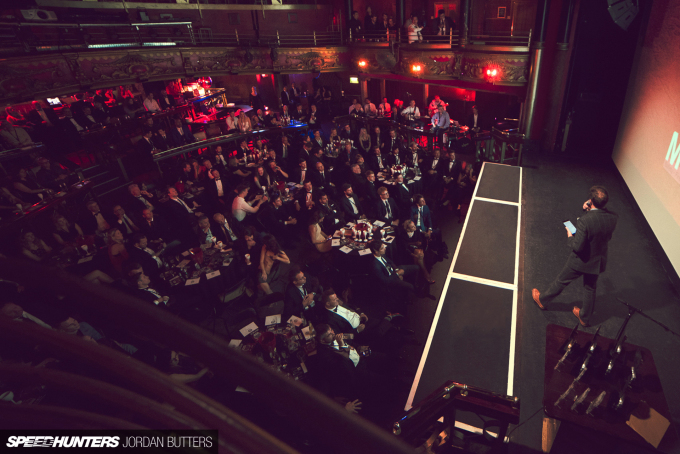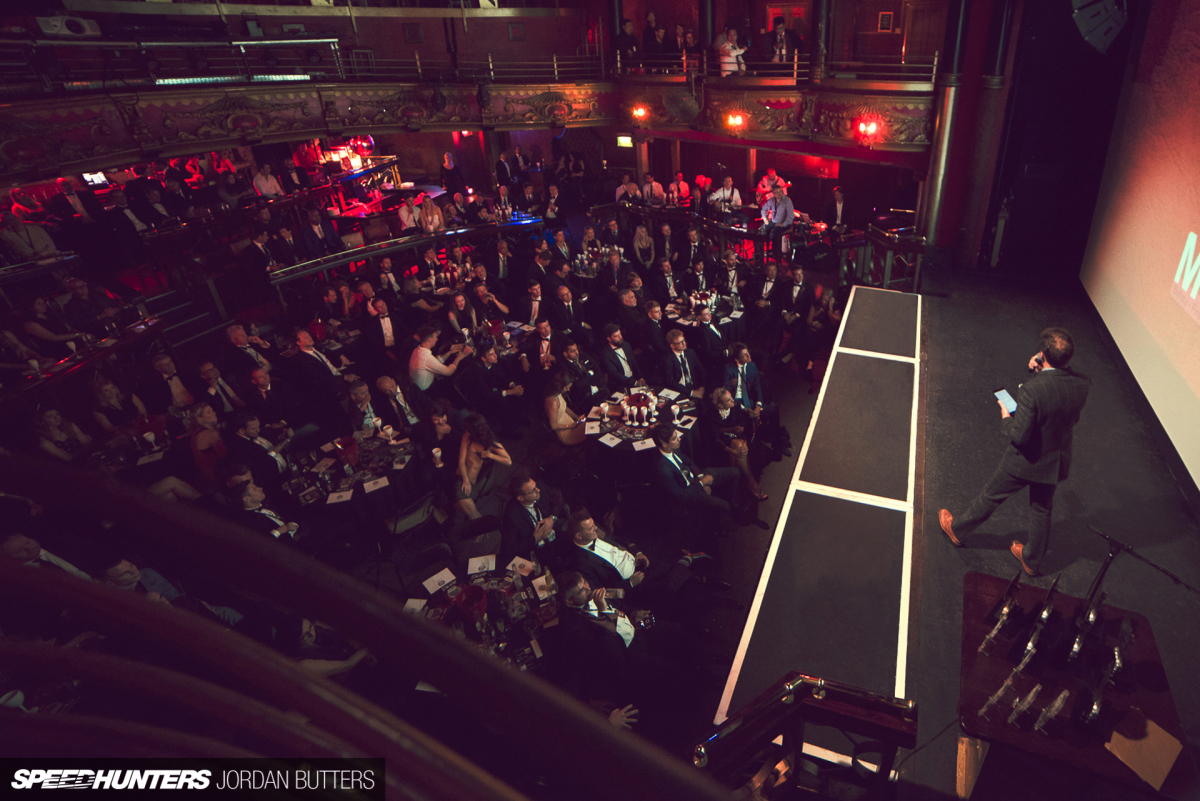 Now in its third year, the glitzy shindig is growing, in terms of popularity, size and quality of entries, year upon year.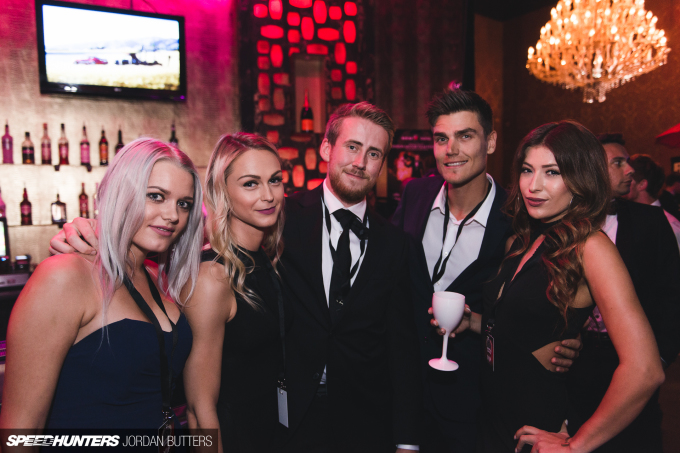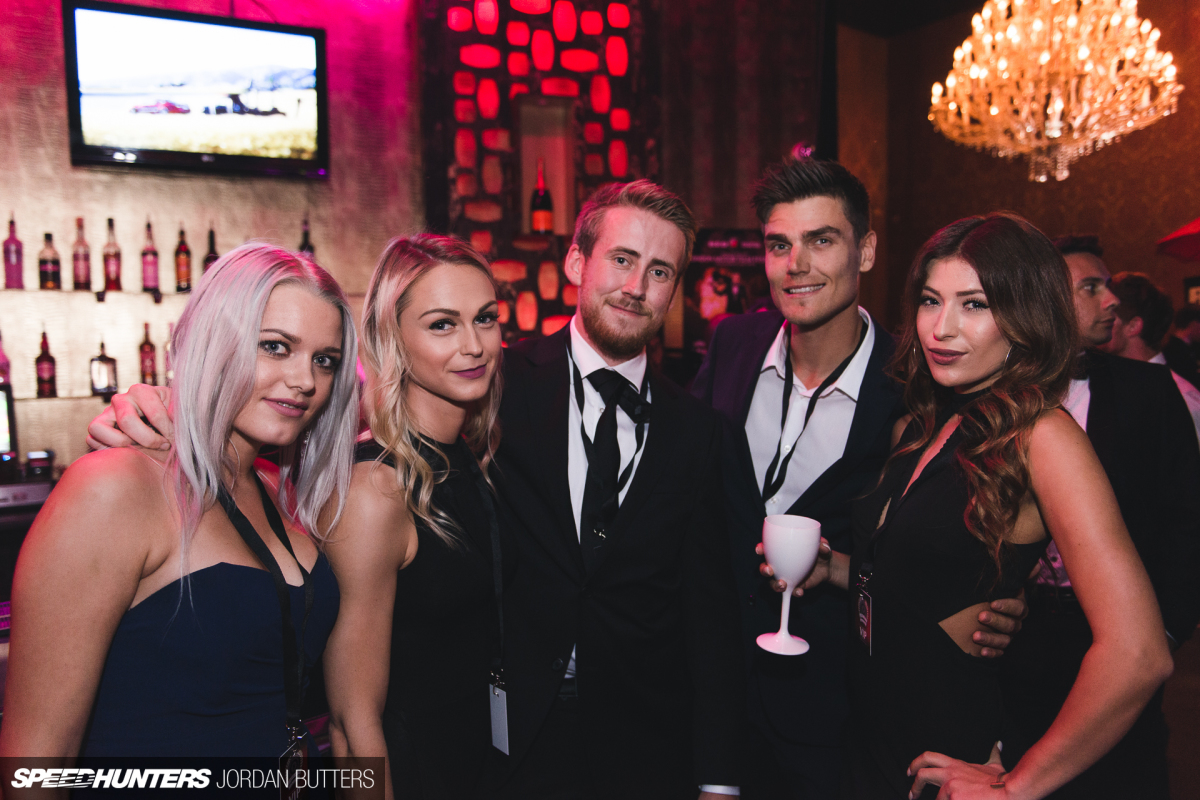 For the automotive press it's a good chance to chat with fellow filmmakers, photographers an industry people, check out some fancy new kit, and possibly meet new potential clients. For everyone else, the LMFF offers a great opportunity to sit down, enjoy some good food and the odd tipple in the company of likeminded folk, whilst taking in some of the finest automotive films from the past 12 months on a huge projection screen.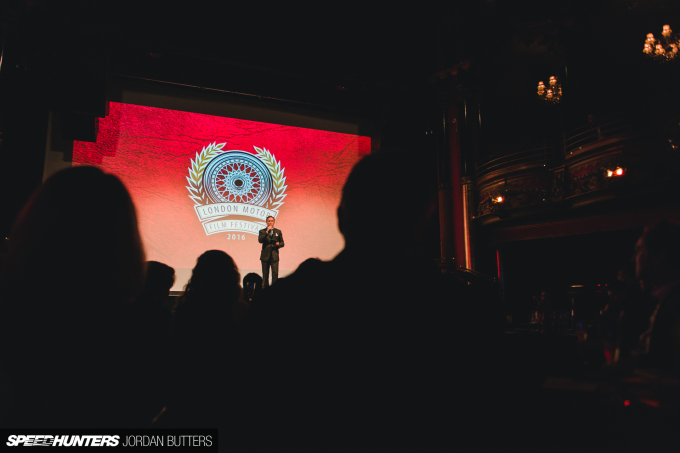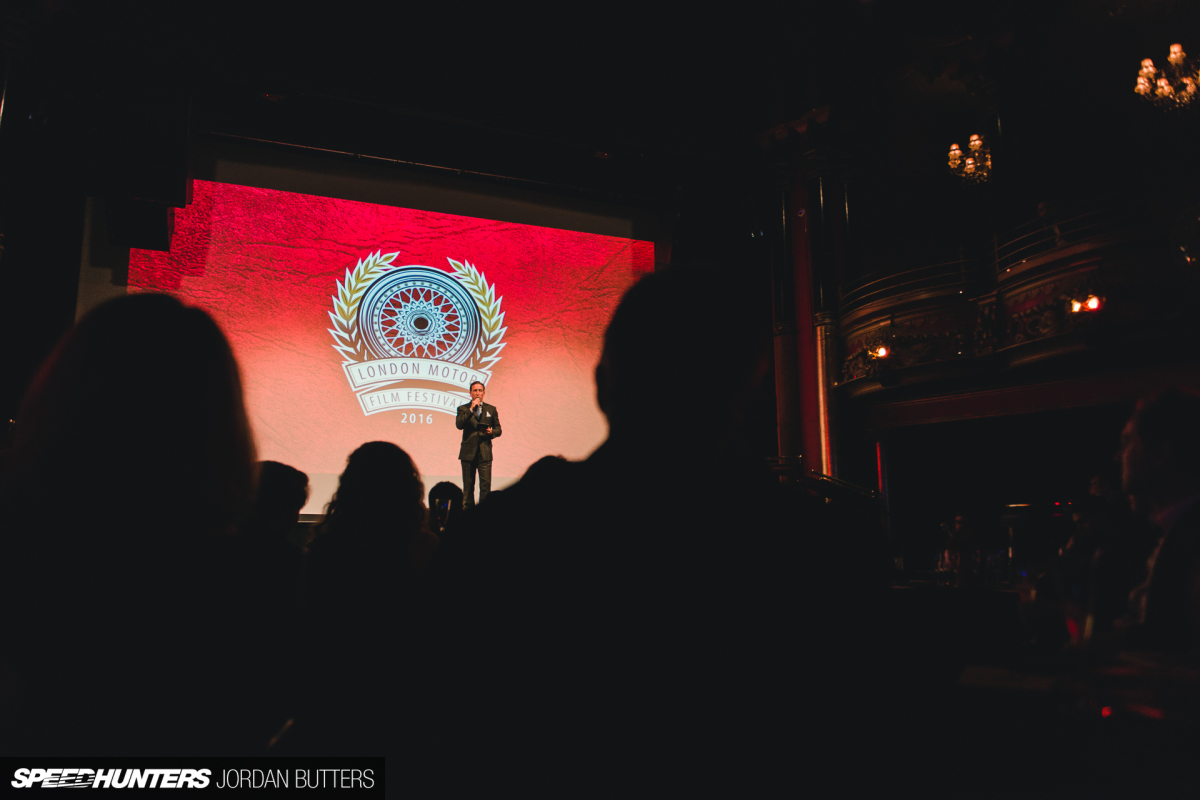 Once again, everyone's favourite host, Mr. Bryn Musselwhite, compered the evening, accompanied by a rather dashing new suit and a four-piece jazz band too. Swanky or what?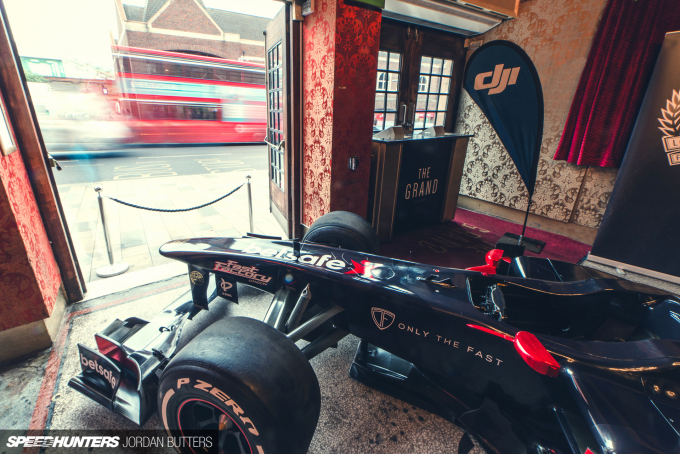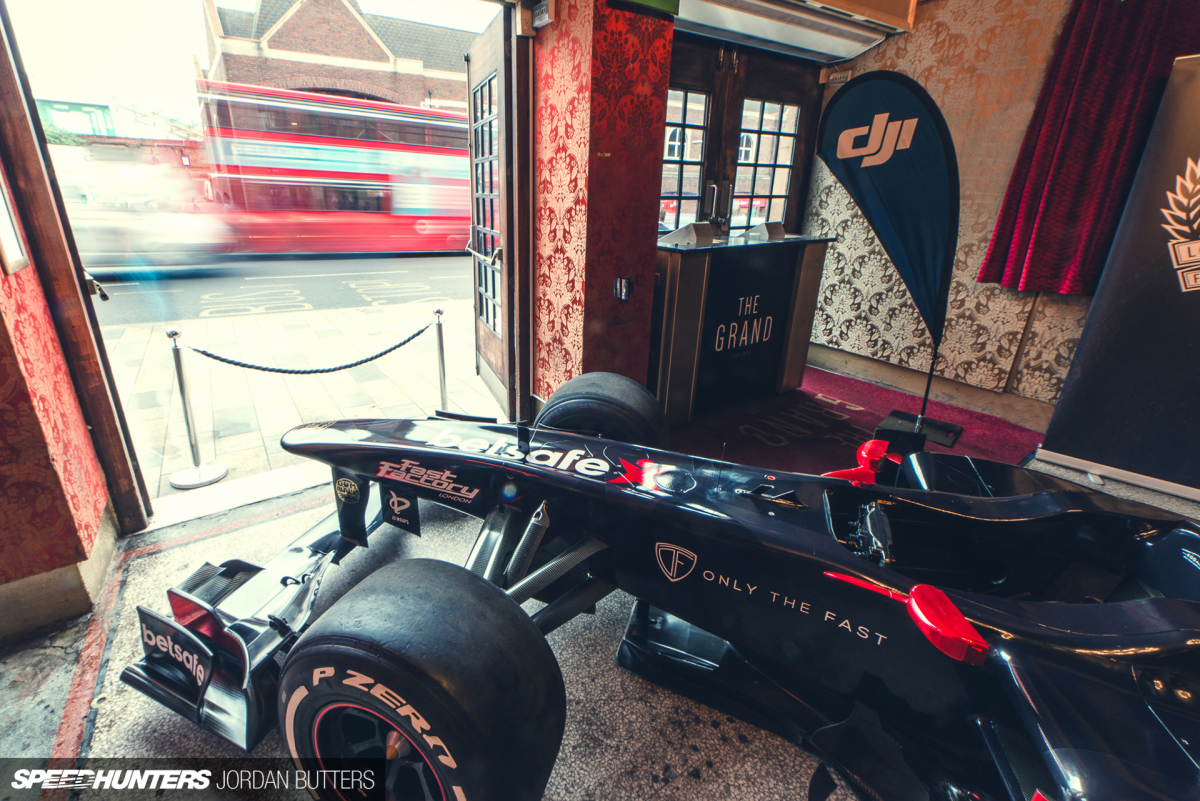 An impressive sight greeted visitors this year, as organisers and filmmakers Vince Knight and Al Clark managed to shoe-horn a former Sauber F1 car and a vintage WW2 army officer's motorbike into the foyer of the The Grand in Clapham. There really wasn't much space to spare!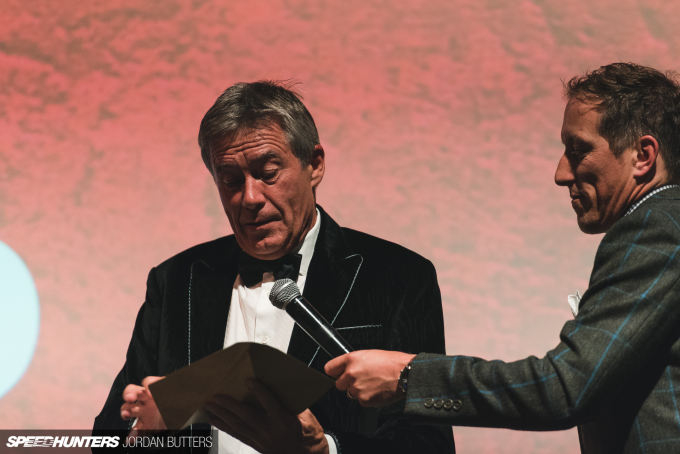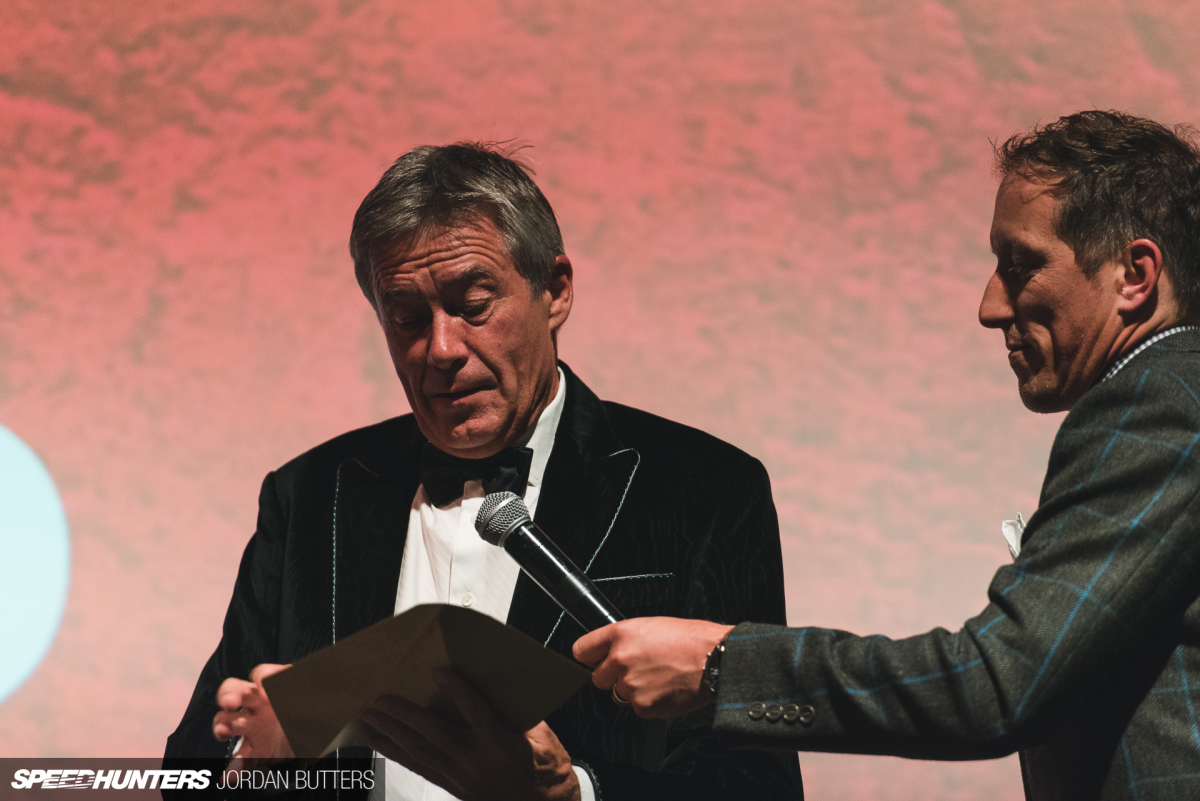 The judges for the 2016 festival were equally as prestigious and notable. Famed motoring journalist Tiff Needell was in attendance to enjoy the films and present an award, alongside Gumball 3000 founder and entrepenuer Maximillion Cooper and legendary film-maker Jacques Steyn.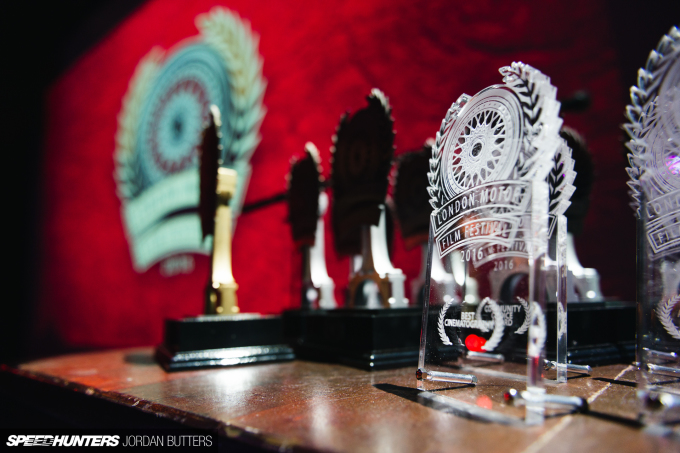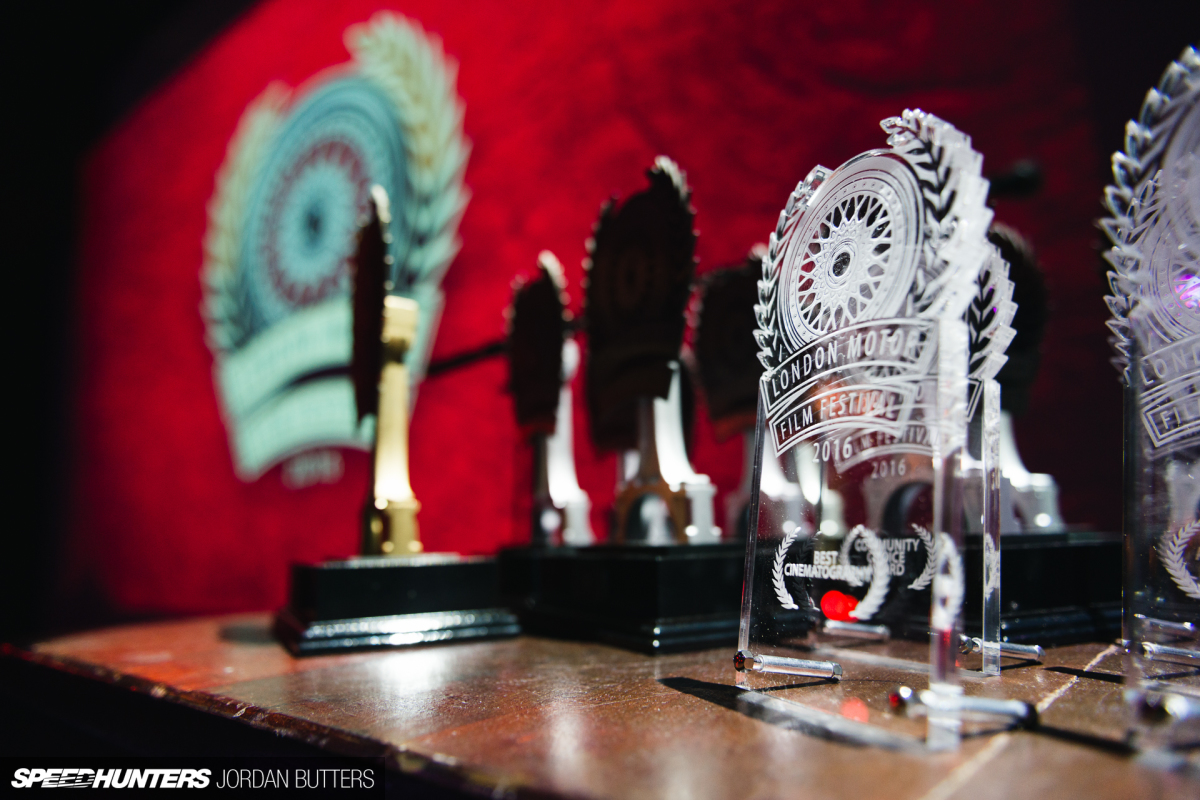 This year's festival was sponsored by the likes of RED cameras, DJI, Castle Combe circuit, Allied Media, Piper Heidsieck champagne, Chauffeur Centre, MSS, Exclusive GP and CarThrottle, with a selection of top prizes available for winners, ranging from cameras to track days.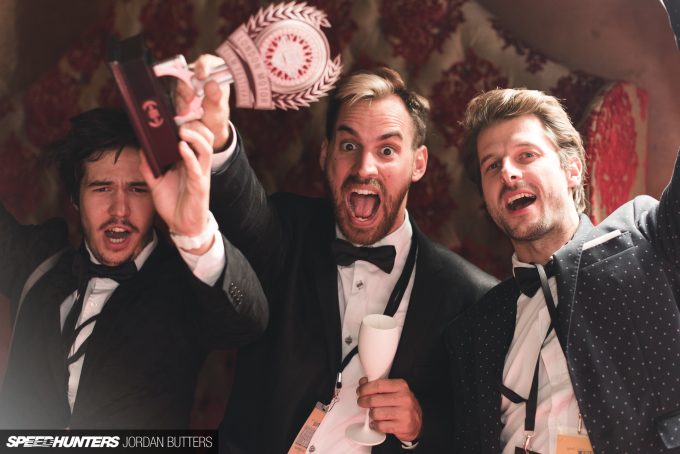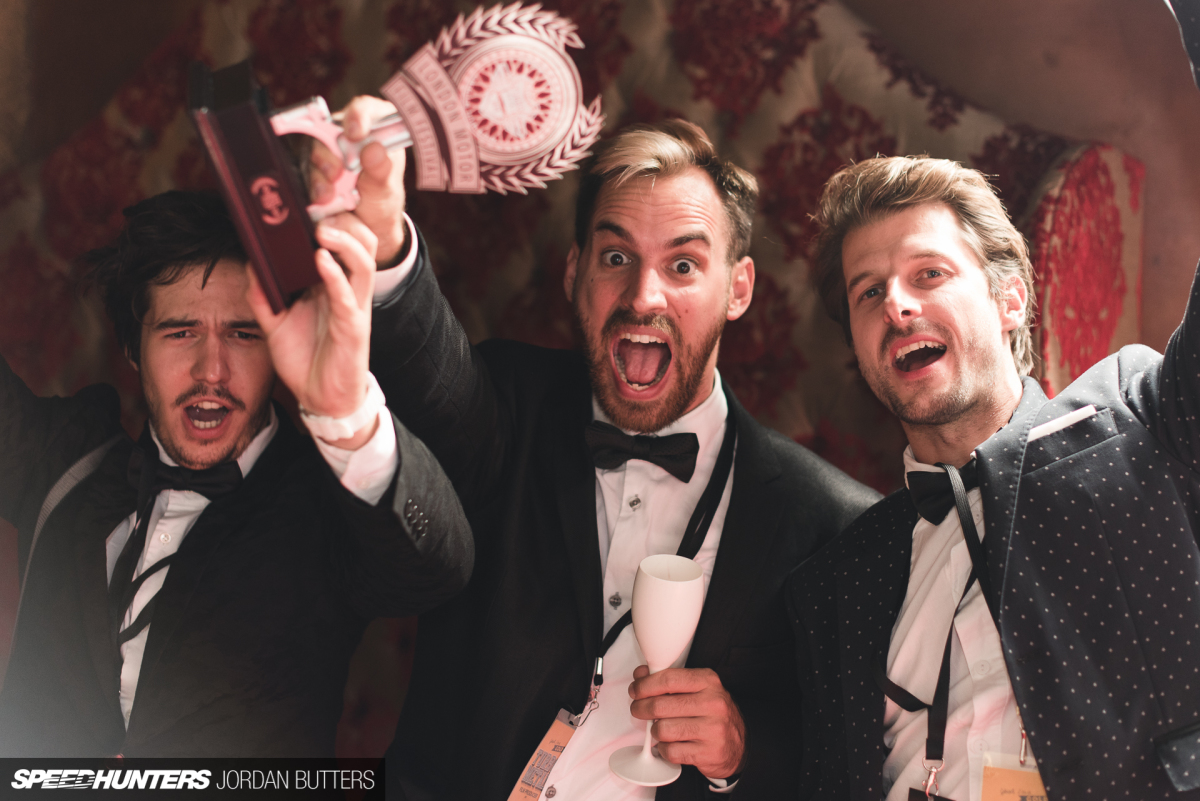 As well as an increased number of entrants from all around the world, the number of categories was up from eight to 12 for this year's awards too, alongside an overall Grand Prix prize for the best film overall.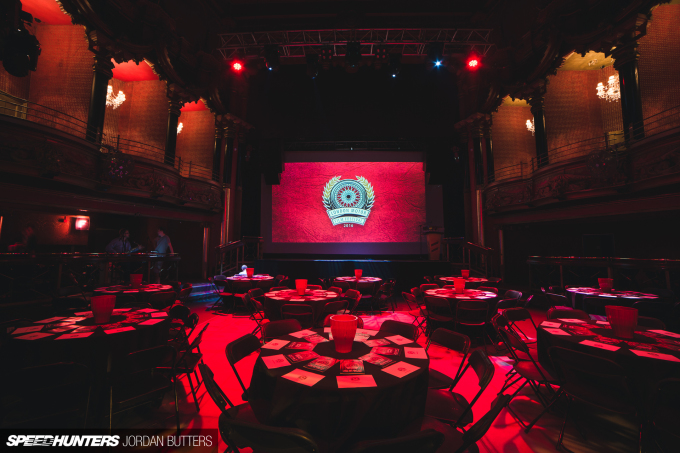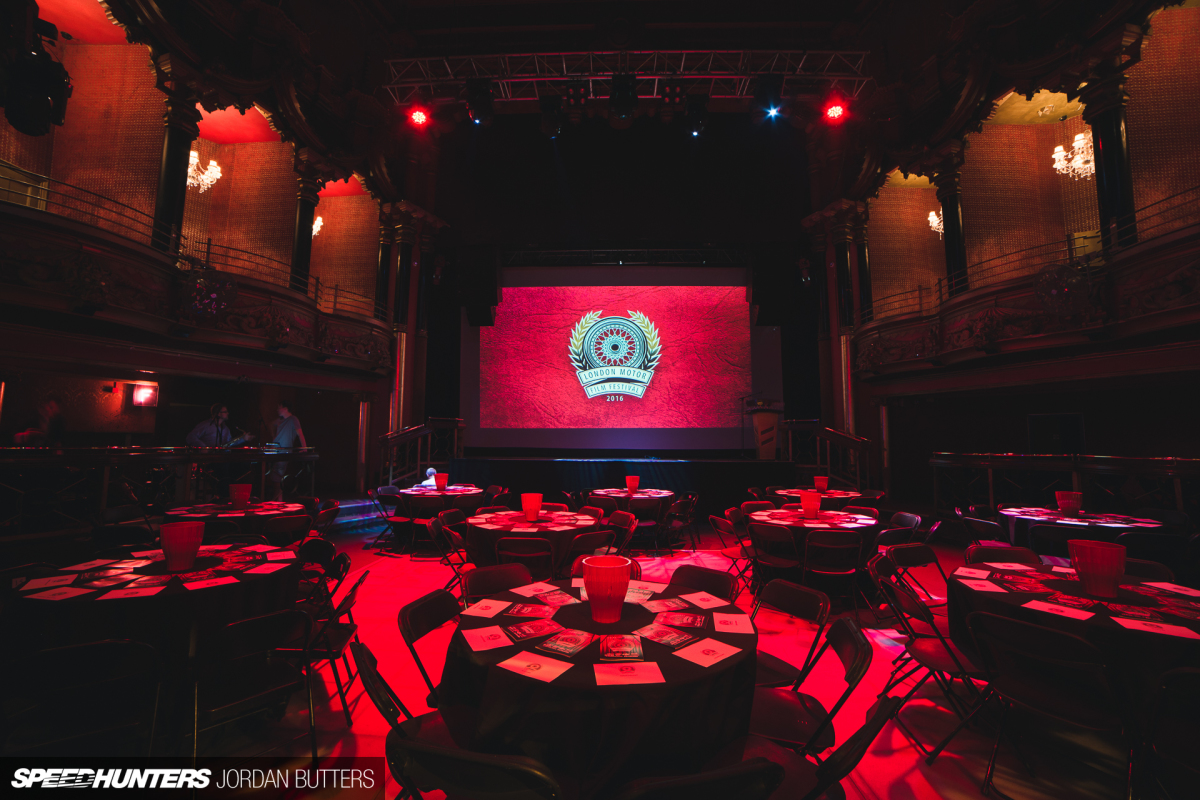 Ladies and gentlemen grab a drink and a comfy seat and turn up the volume – for your viewing pleasure, here are your 2016 International Motor Film Awards winners…
And The Winners Are…
A new category for 2016, the award for 'Best Aerials' went to Japan-based director Luke Huxham for his film #Battledrift, featuring some crazy mountain touge antics from Monster athletes Vaughn Gittin Jr. and Daigo Saito. You might recall that our own Larry Chen went along to shoot behind-the scenes during the filming of this impressive short. Balancing just the right amount of aerial footage in a short film like this is a fine art, and Huxham's top-down shots blend seamlessly with the rest of this masterful production.
Due to a new, fairer and more methodical remote judging system for this year's festival, there were instances of draws for a couple of the awards. The award for 'Best Commercial Film' was one example, going to both Master Plan by Jaguar/Spark44 London…
As well as Black Badge by Rolls-Royce/Beth Wightman. Black Badge also took home the award for 'Best Cinematography' too.
If you're a regular reader of Speedhunters then you should've heard about a little event called Gatebil by now. If not, firstly, welcome to 2016. Secondly, take a moment to check out Gatebil EP1 by Kaare Skard/Frederik Rolfsen/Salto/TV2, which tells the emotional story of Asim Gondal, who returns to Gatebil after suffering a horrific accident the year before. It was named as 'Best Documentary Film' at this year's LMFF.
The highly contested award for 'Best Journalism Film' was awarded to the enthusiastic guys from Turbometal Motorblog for their short film Insane Metal Mode, which explores the notion of the Testa P85D's blistering three second 0-60mph time.
Kingdom Creative scooped the prize for 'Best Event Film' with Finally 18, covering Porsche's fight at the Le Mans 24 Hour race. Awesome stuff, and beautifully shot.
The wild ride that is Nike Mercurial SuperflyV by Nike/Intro took the prize for 'Best Creative Film'. This vibrant CGI-infused short builds the link between the speed of a race car and Nike's Mercurial sports footwear.
Another new award for this year, the 'Community Choice Award' was for films that would be put to the public vote. Latvian team Robyworks (who shot the video for HGK's insane F22 drift build) garnered the most votes, and took the prize for another HGK video – Badass Latvian, starring Kristaps Bluss.
Crowd-funded short film Rocket was a big hit with judges, and on the night, as director Brenna Malloy not only scooped the award for 'Best Student Film', but also took the prize for 'Best Drama Film' too. You really need to take a moment to watch this compelling story.
Sound is just as important as great cinematography, and in another dead heat, the accolade for 'Best Sound' was simultaneously awarded to Legendary by Akrapovič Exhaust System/Sixtyseven Pictures and Joyride by Pennzoil/Ozan Biron.
I'm sure that the makers of the Joyride films didn't mind sharing that award, seeing as they also scooped up 'Best Editing' and the overall and highly coveted 'Grand Prix Award'.
I highly suggest you view these at the maximum resolution that your machine can handle; some of the shots achieved of Rhys Millen masterfully sliding a 707bhp Dodge Hellcat Challenger and a twin-turbo V8 Ferrari 488 GTB are absolutely mind-boggling!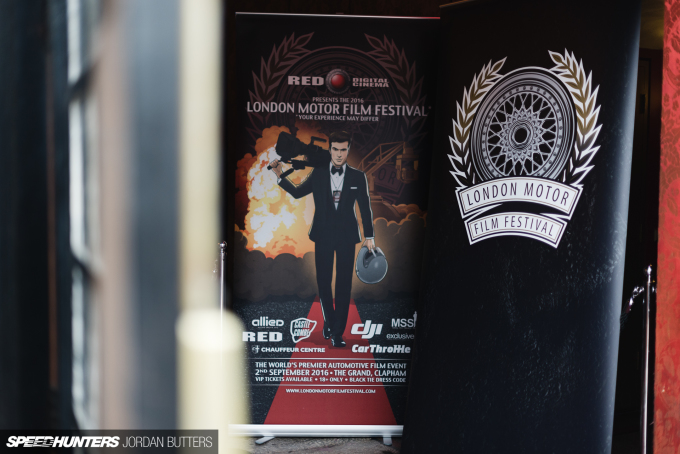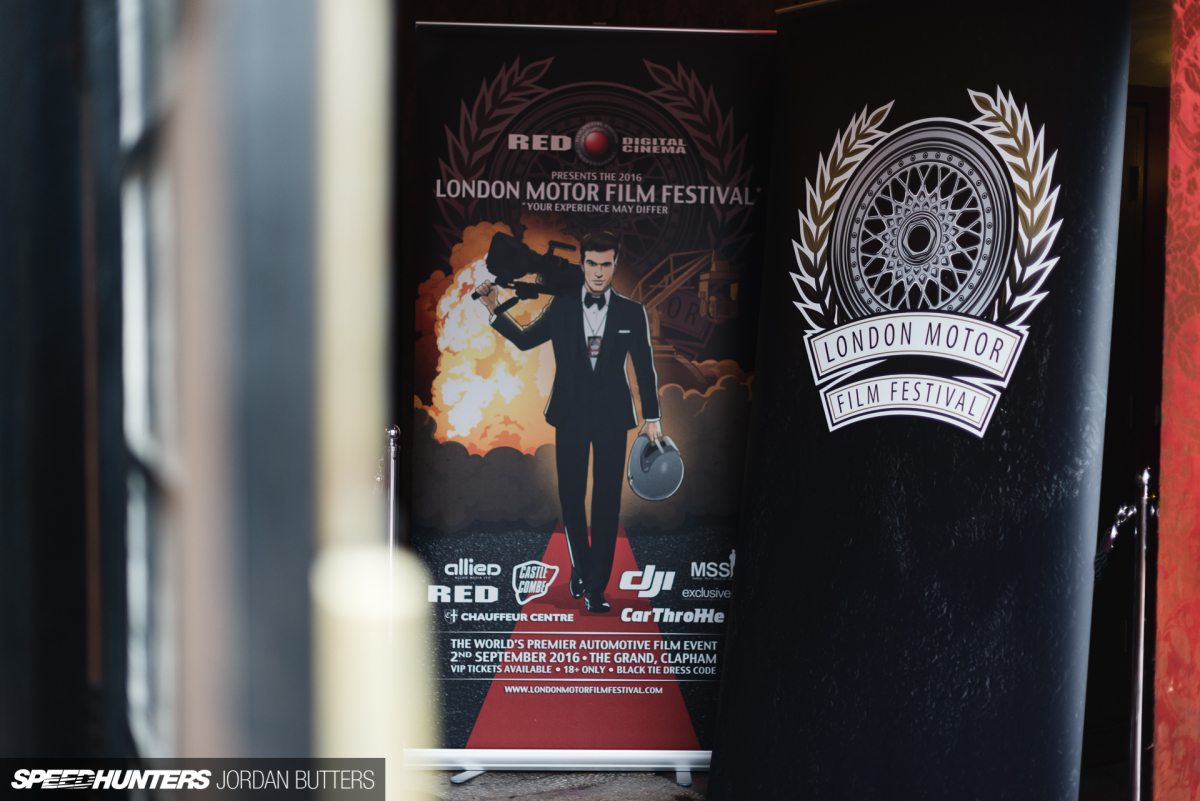 The race is now on for entries for the 2017 International Motor Film Awards, and submissions open around the middle of next year. Whether you're a budding filmmaker or big budget studio, remember to submit your films to be in with a chance of a great night out in London and the admiration of the automotive film community.
Jordan Butters
jordan@speedhunters.com
Instagram: jordanbutters