After sculpting some of the most beautiful cars of the 1960s while working for Fiat, Ghia and Bertone, when the time came for Giorgetto Giugiaro to open up Italdesign and work independently, he knew he'd really have to let his creativity run wild when it came to his first car. And it blew my mind that I got to see that very car at the Concours d'Elegance this year, as it sat among an impressive lineup of Bizzarini machines.
The futuristic Manta concept that was unveiled at the Turin Motor Show in 1968 was built around a modified Bizzarini P538 tubular chassis and driveline, hence its position among other beautiful cars from the now defunct Italian maker.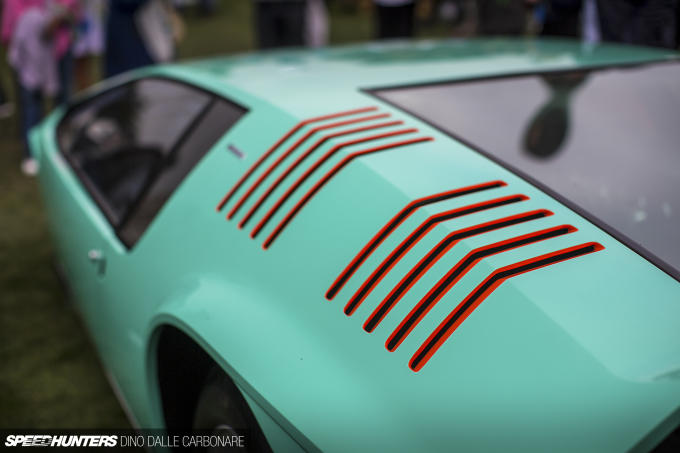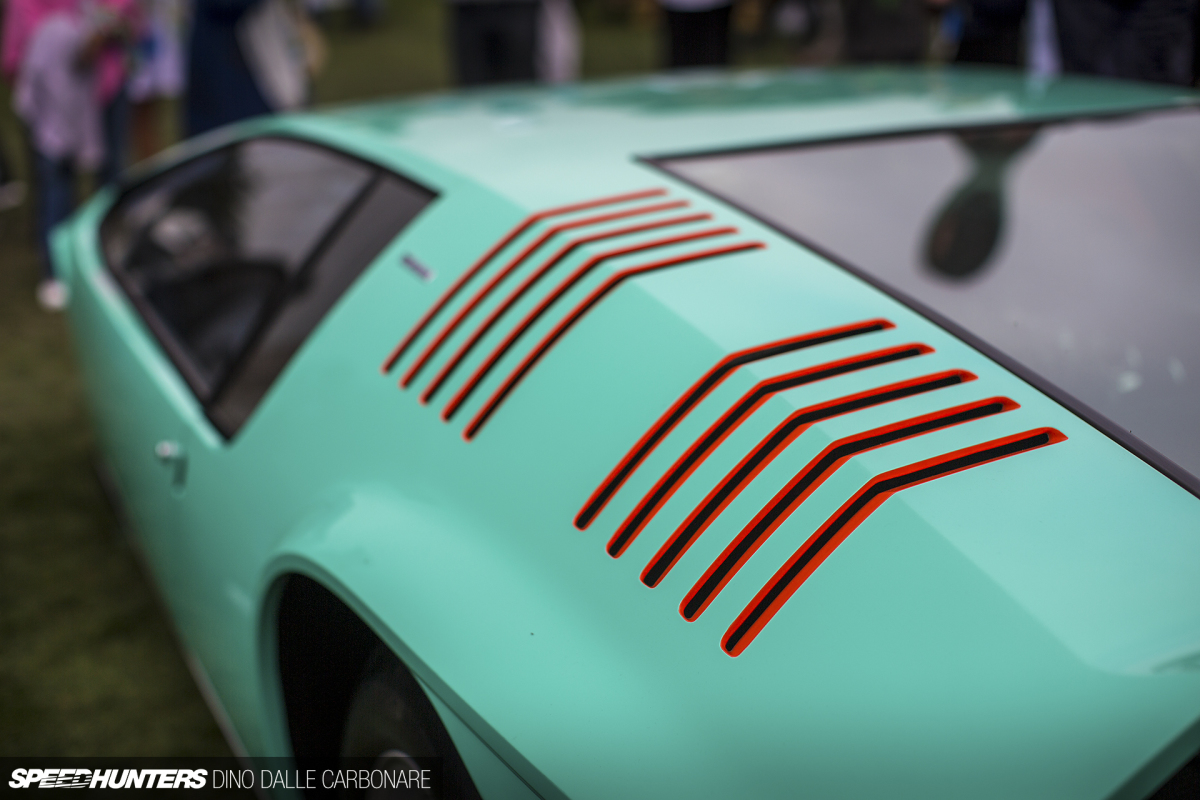 The Manta introduced a whole new design language for the following decade, a sleek wedge-shaped car which in 1968 must have looked obscenely futuristic.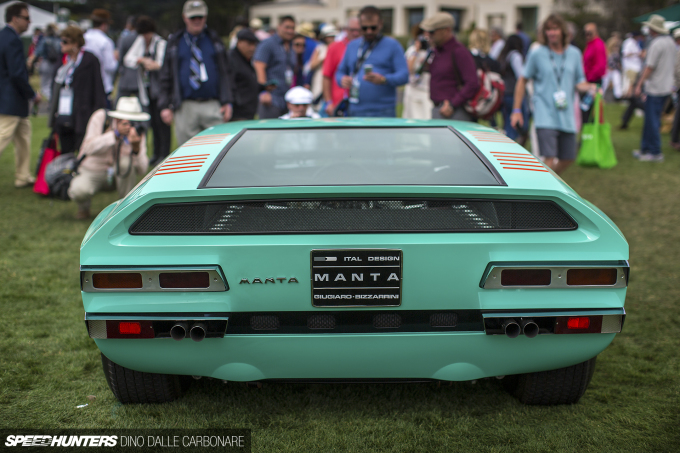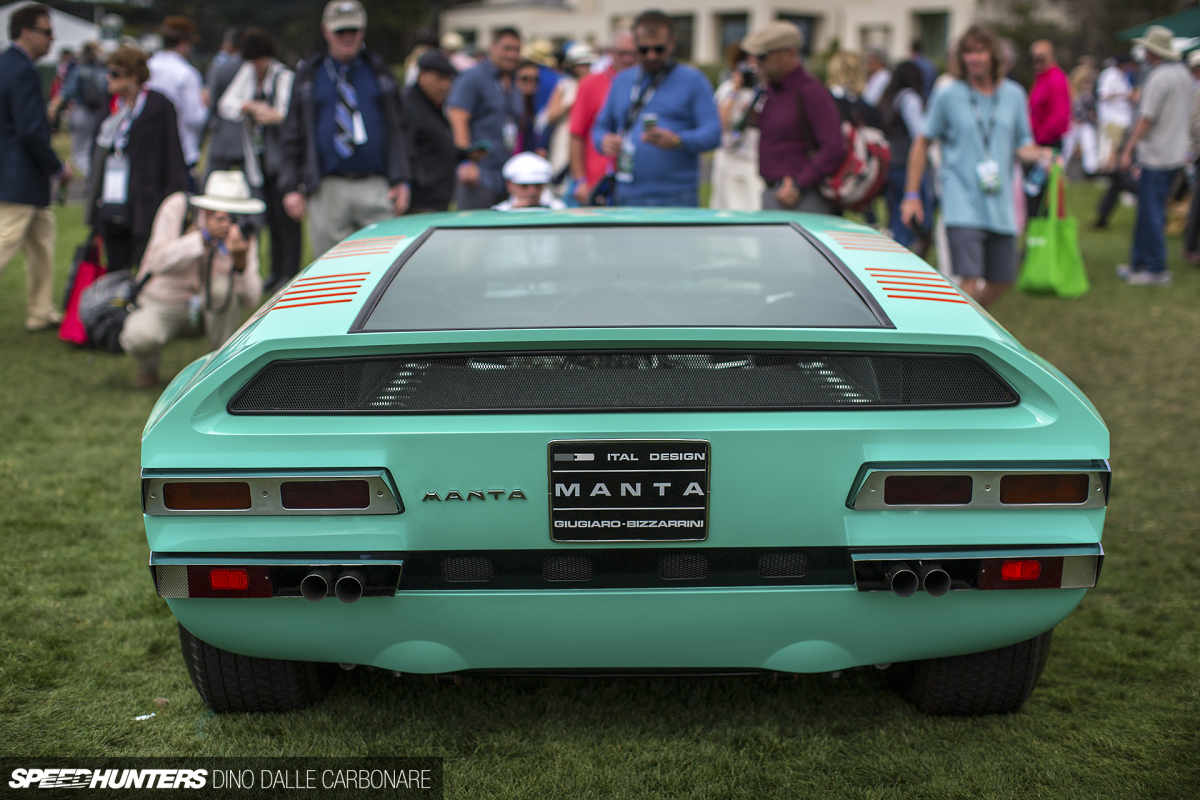 The wide two-door features a split secondary rear window like a Lamborghini Espada, except there is no trunk to peer into here. Rather, there's another way to get a glimpse of the engine that sits longitudinally in the center of the car.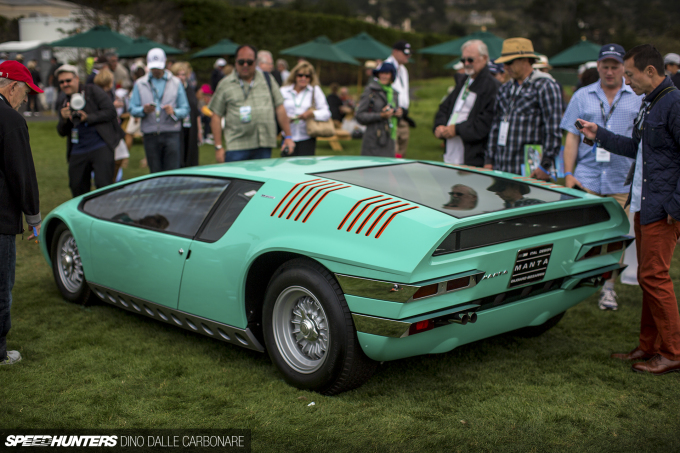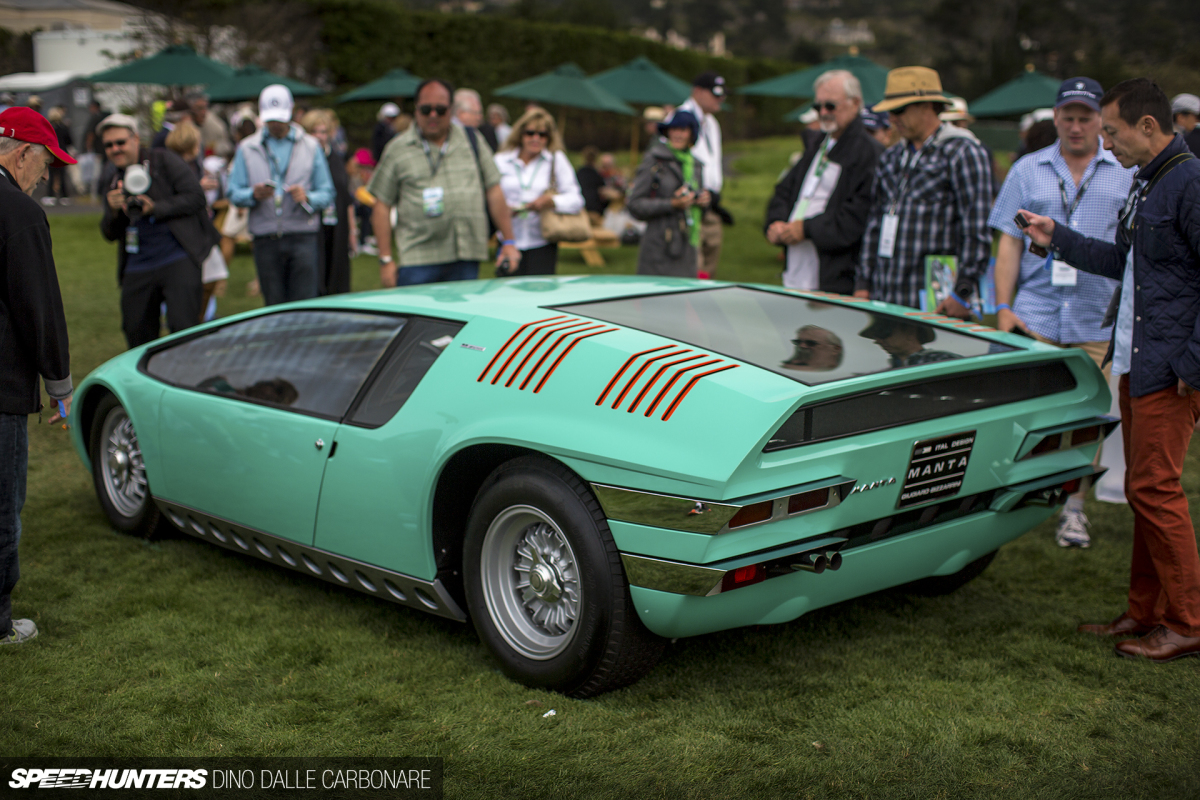 Those orange highlighted gill-like side vents now make a little more sense.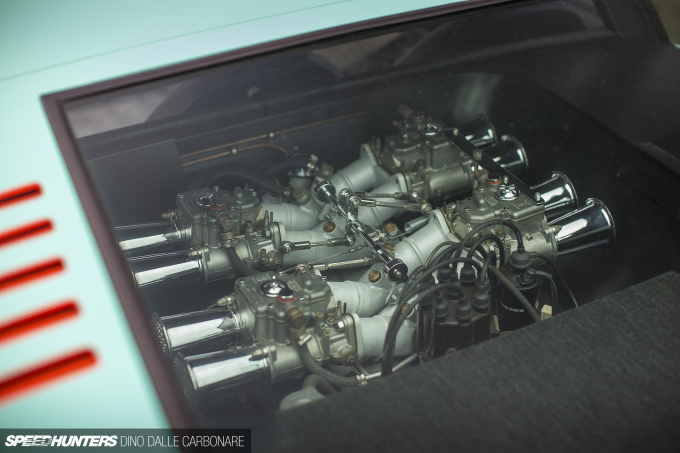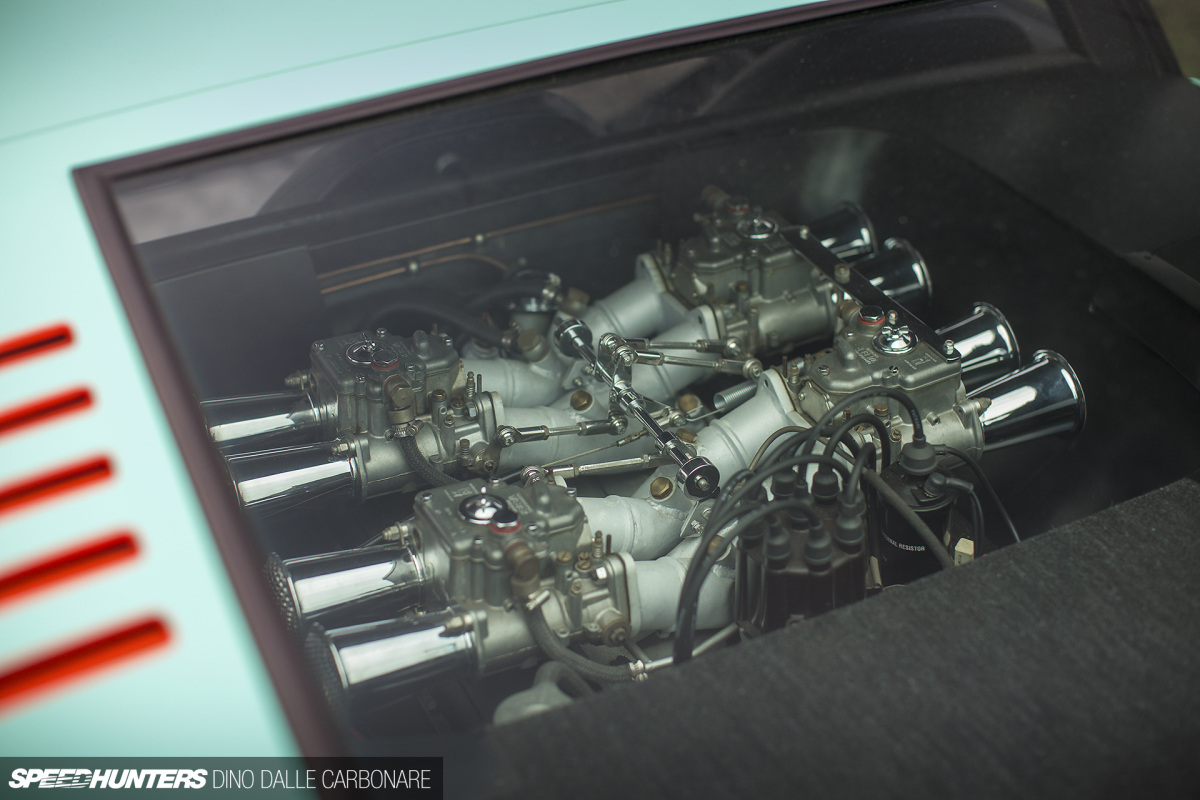 The slits are there to help the four Weber carbs that feed the Chevy V8 breathe and develop the 400hp this 427ci engine was said to deliver back in the late '60s. That sort of performance was good enough to propel the Manta to a theoretical top speed of 330km/h (205mph)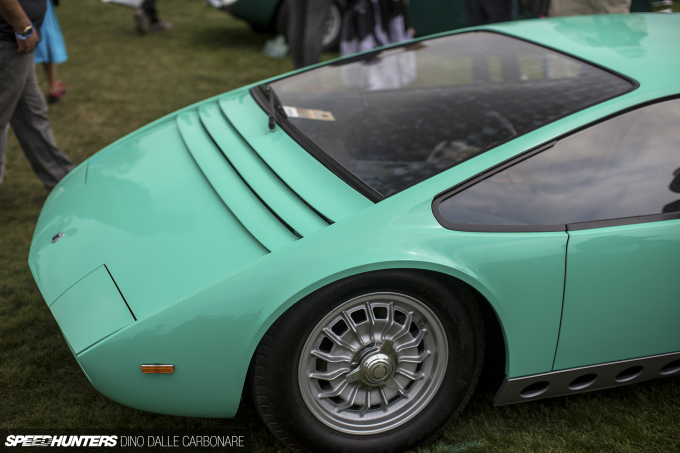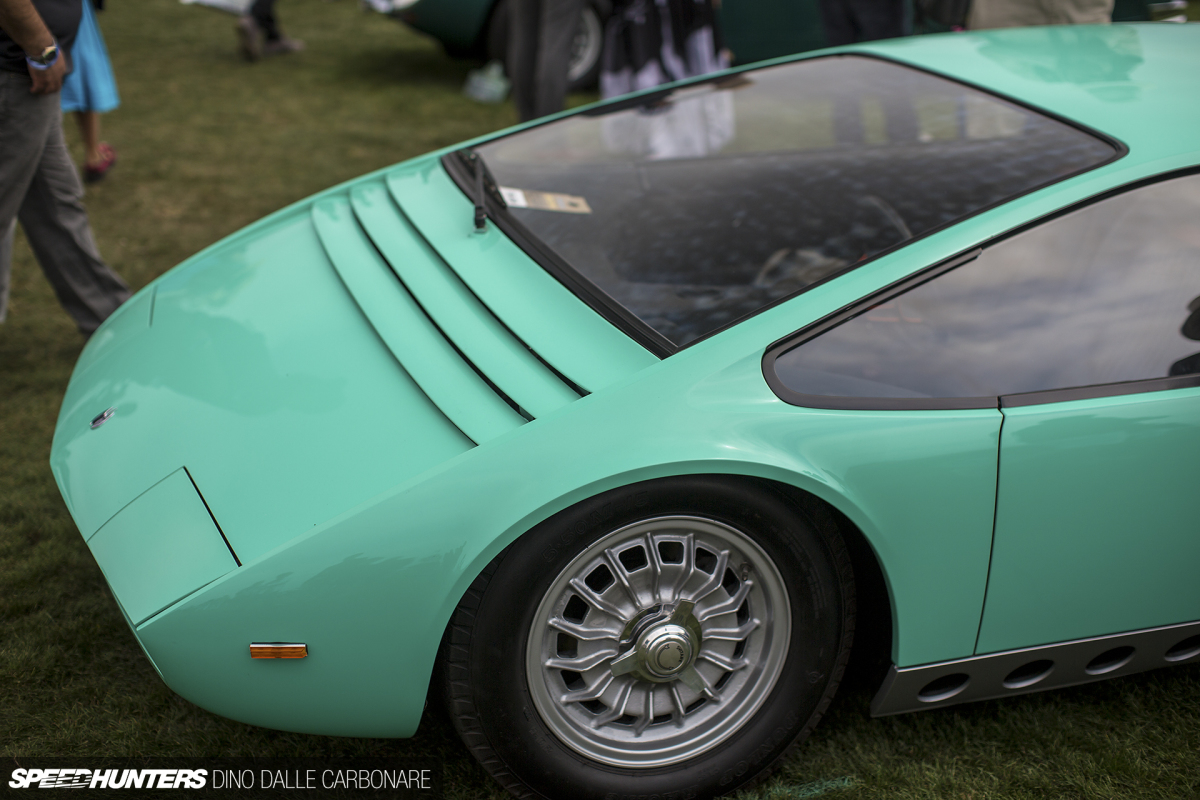 The steeply raked windscreen (15 degrees) was quite a bold feature of the Manta and something that would be used on future cars sculpted by Giugiaro, the Lotus Esprit and BMW M1 being the most obvious examples.
But what really set this car apart was its row of three seats and central driving position. Remember, this happened 24 years before the McLaren F1.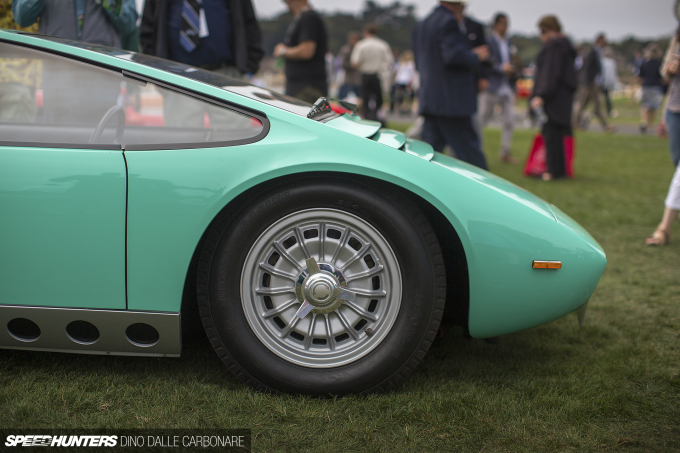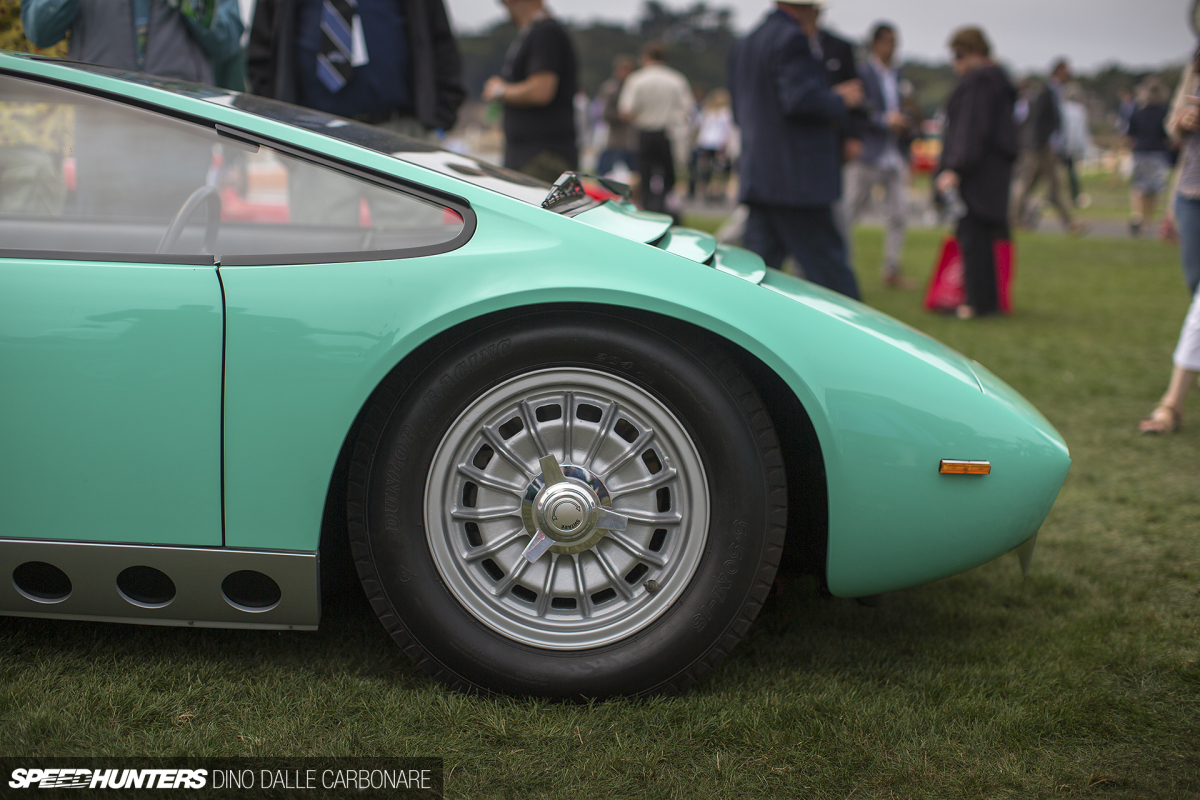 It might be bold to call the Manta the grandfather of the modern day supercar, but I'm going to do just that.
Dino Dalle Carbonare
Instagram: speedhunters_dino
dino@speedhunters.com