Where To Begin?
Right, it's time to step into the back of Canepa and take a quick look through the workshop where everything from full restorations and builds down to maintenance and race car preparation takes place.
As I'm sure you can imagine, the place is a goldmine of awesomeness, but even after seeing previous coverage and hearing lots of stories I wasn't quite prepared for what awaited me inside…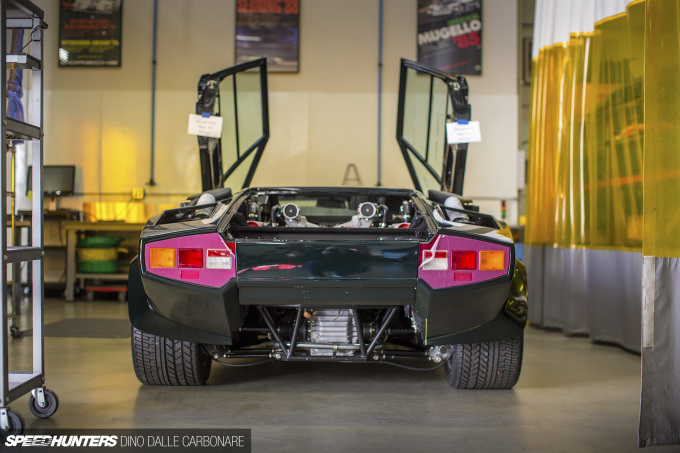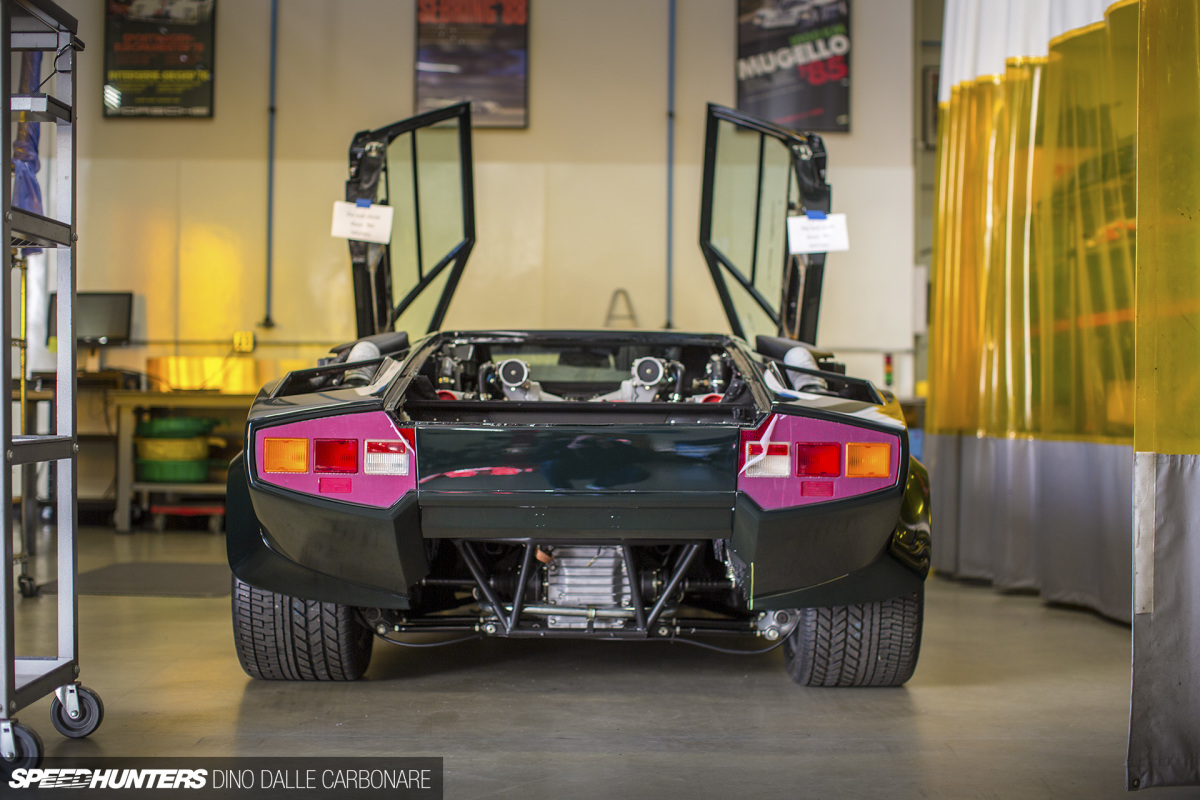 Upon walking in, I was greeted by this Countach in the final stages of a complete restoration. The car was especially interesting as it was painted in 'Canepa Green', a custom color that gives a nod to British Racing Green.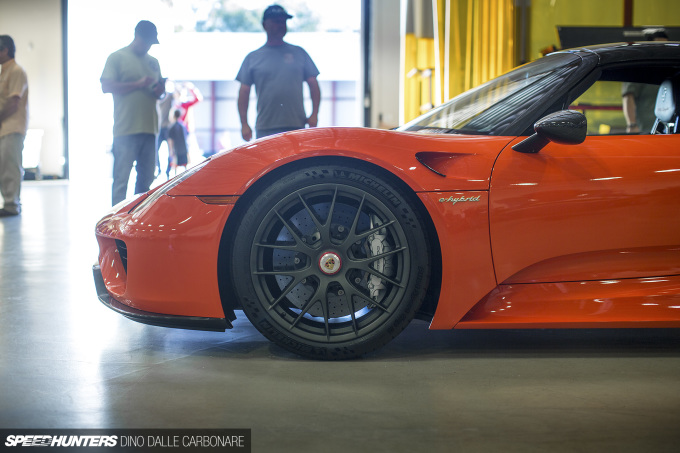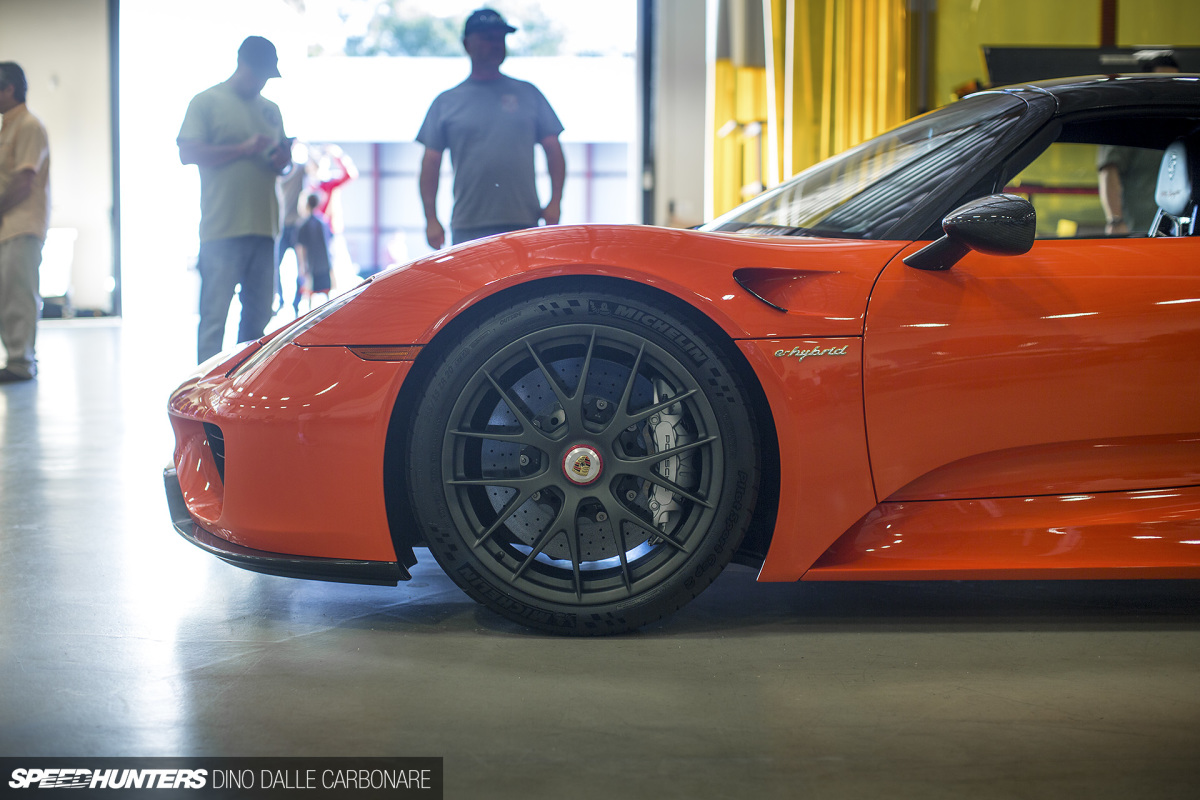 I thought it was so appropriate that a shiny bright orange Porsche 918 Spyder was present. This car is the epitome of what Porsche stands for these days, a mix of high performance and hybrid technology.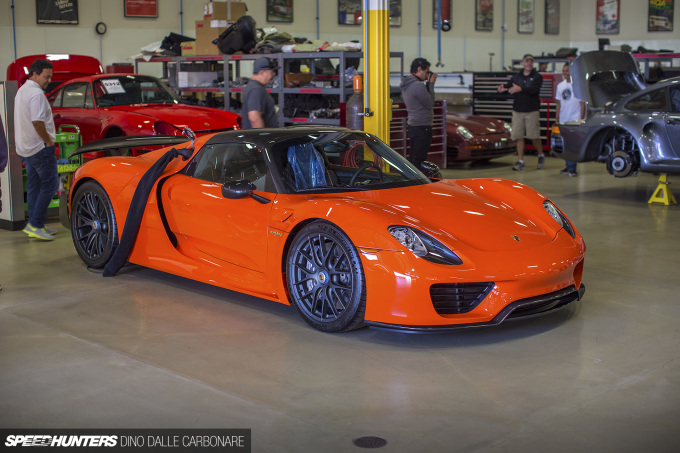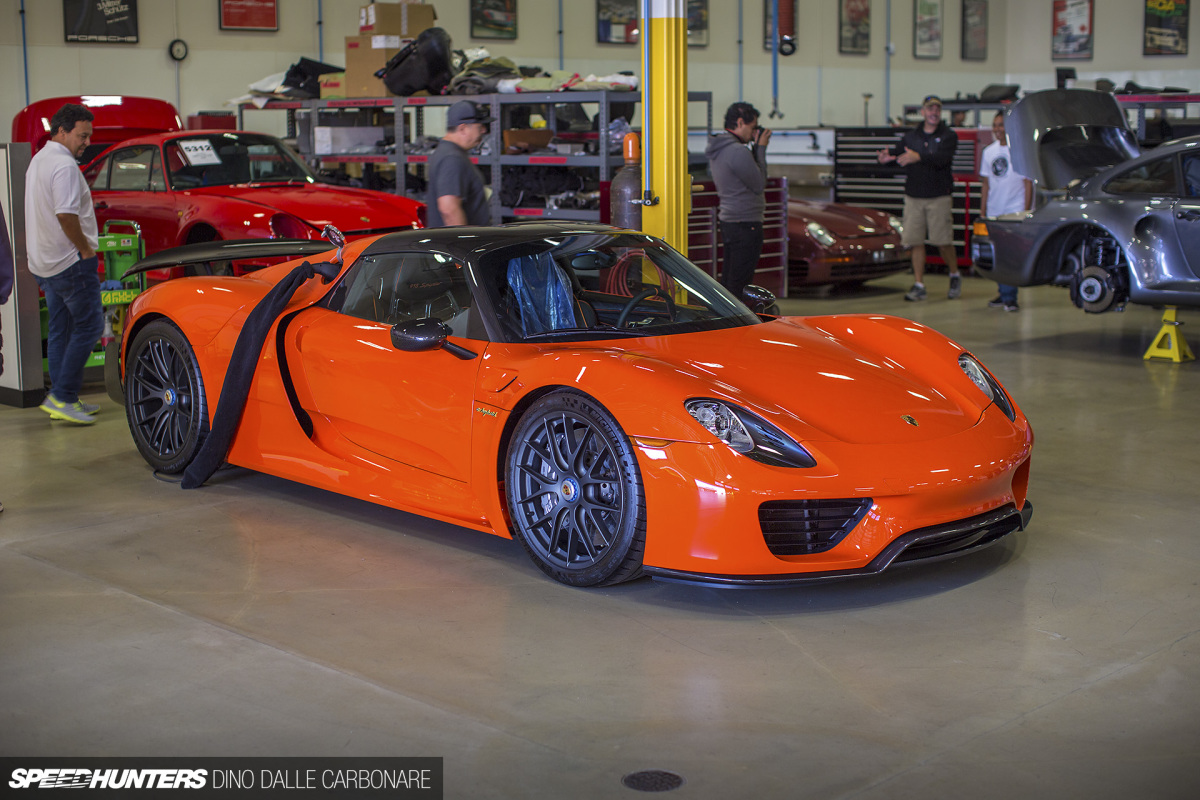 It made even more of a statement with three 959s positioned in various work bays behind it! Exactly 30 years separates these two models, but the 959 remains incredibly current with its technology and performance, especially when fitted with Canepa's upgrade packages that lifts output to 700hp! I know which one I'd rather have…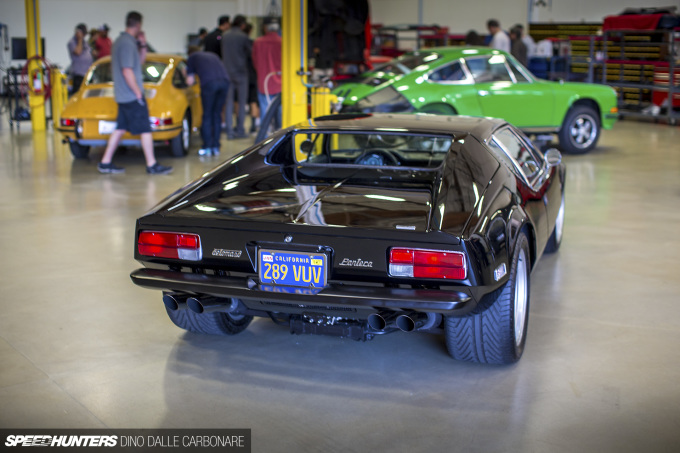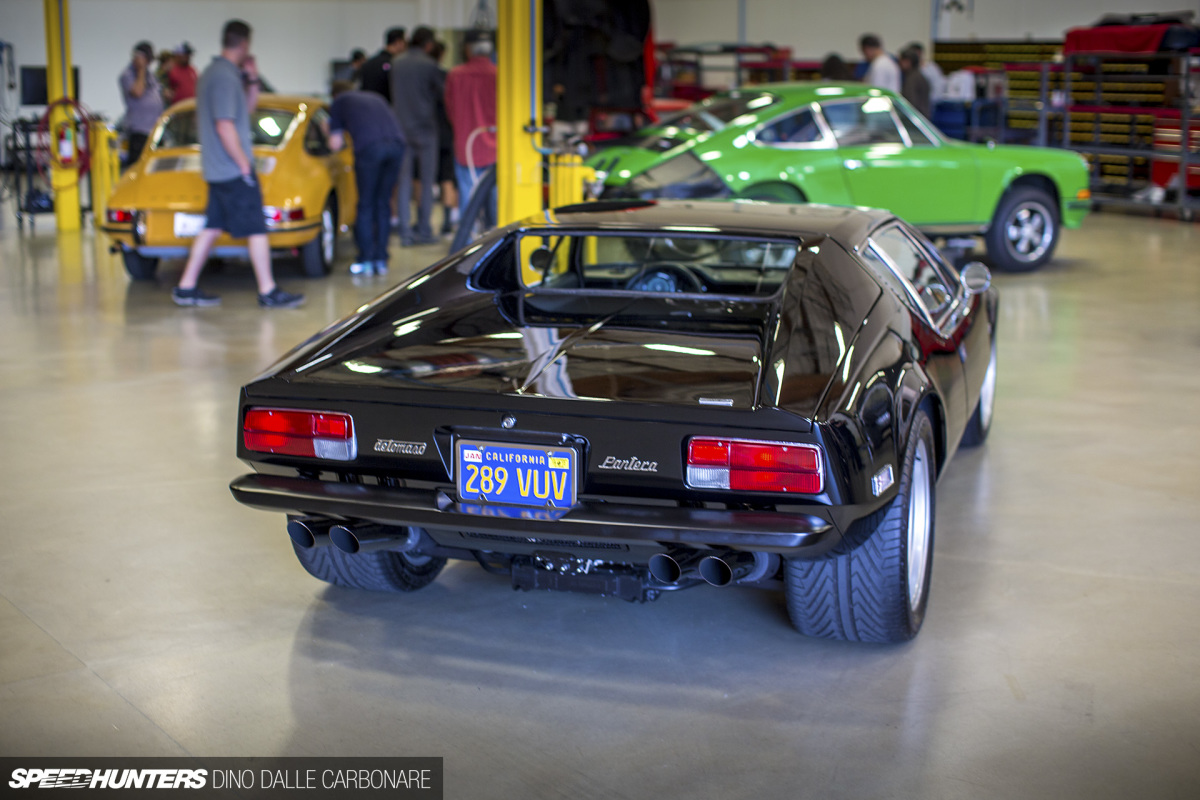 The variety I'd found outside in the parking lot was very much reflected inside too. I passed this spotless Pantera on the way to check out a pair of older 911s in the back.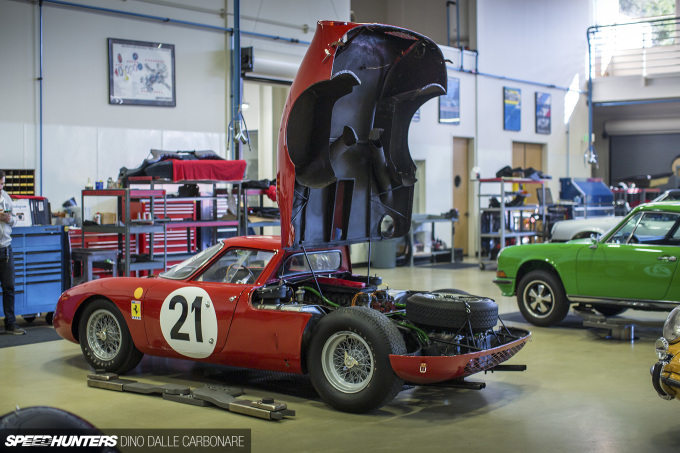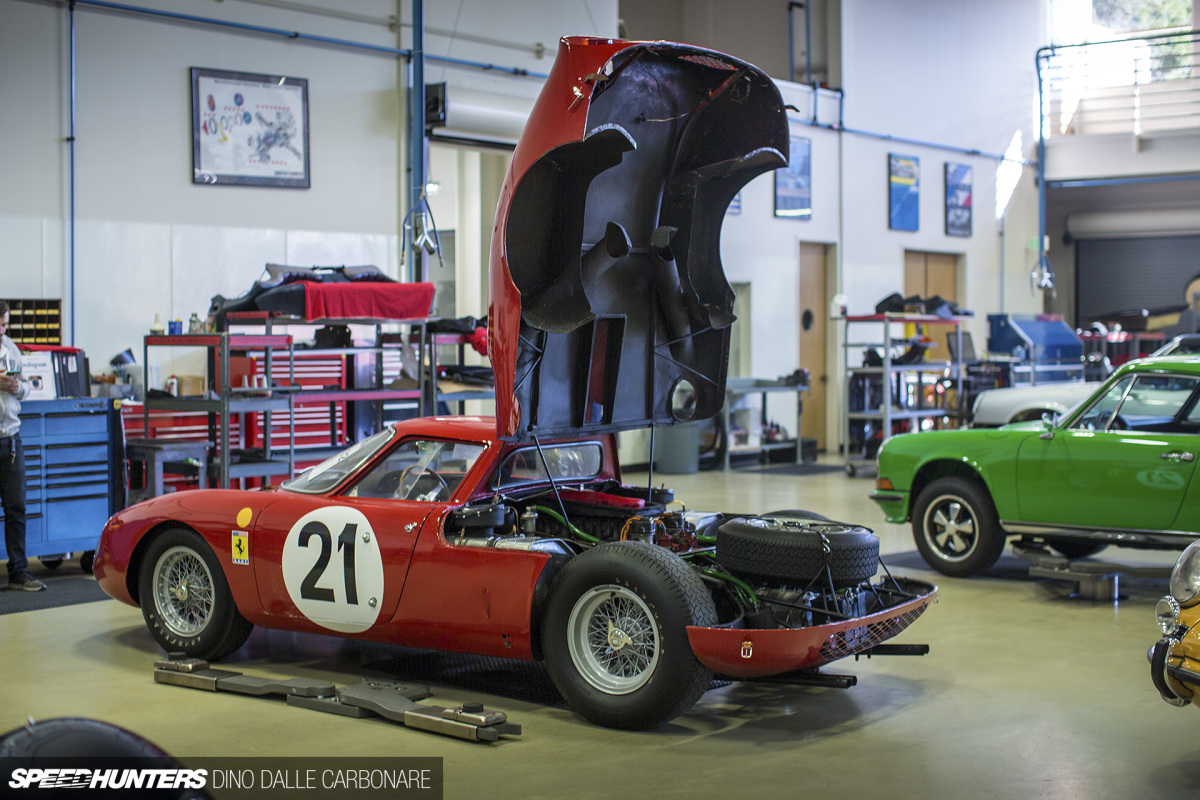 But then I came across this, a true Le Mans legend.
This 250LM was the very car that won Le Mans back in 1965, and the last Ferrari to win the French endurance race outright. Being in front of such an important historical vehicle had me in awe, especially since it was left as it finished the race over 50 years ago, still covered in dirt, oil and grime from the victorious day. The car was entered as part of the North American Racing Team (NART), a privateer/customer race team that ended up beating the factory Scuderia Ferrari P2. It's a very important car for Ferrari and the NART name, and one that Canepa looks after for its owner, the Indianapolis Motor Speedway Hall Of Fame Museum.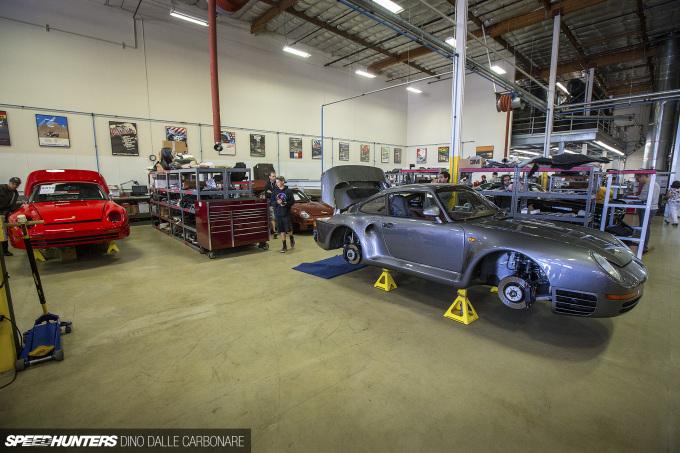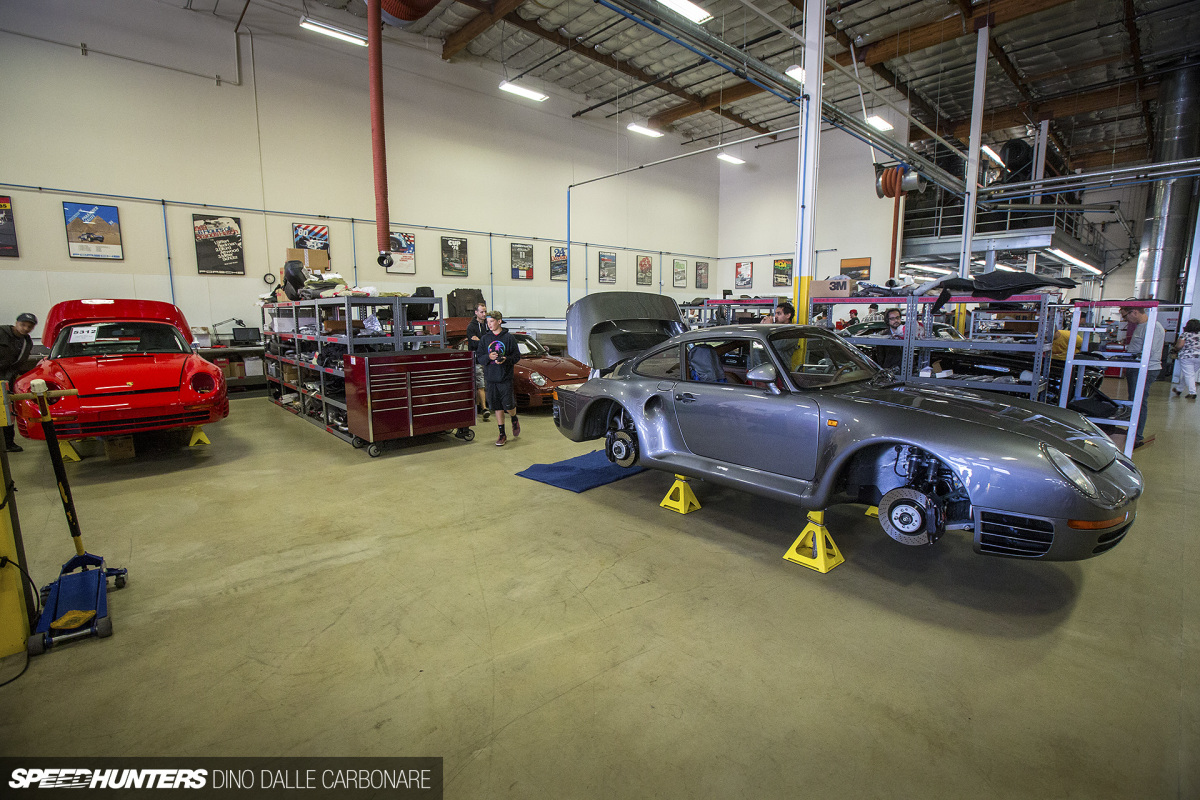 In case you missed it, I've already run a small spotlight on the silver 959 above. I saw it arrive at the event that morning and by the time I was in the workshop it was already lifted on axle stands ready for some TLC. And yes, there were two more cars behind it, the red one a very rare Sport version, plus a fourth in the showroom.
Also from the same era as the 250LM was this 1965 275 finished in an elegant shade of dark blue and showing off its beautiful 3.3L V12 motor without the usual large airbox that covers the six carburettors.
Best Of The Best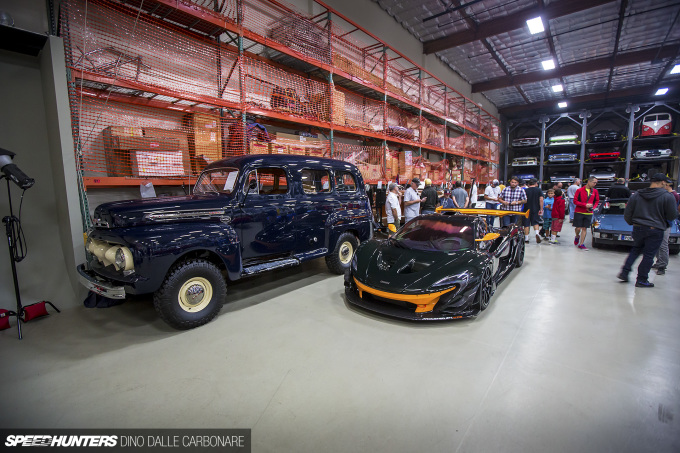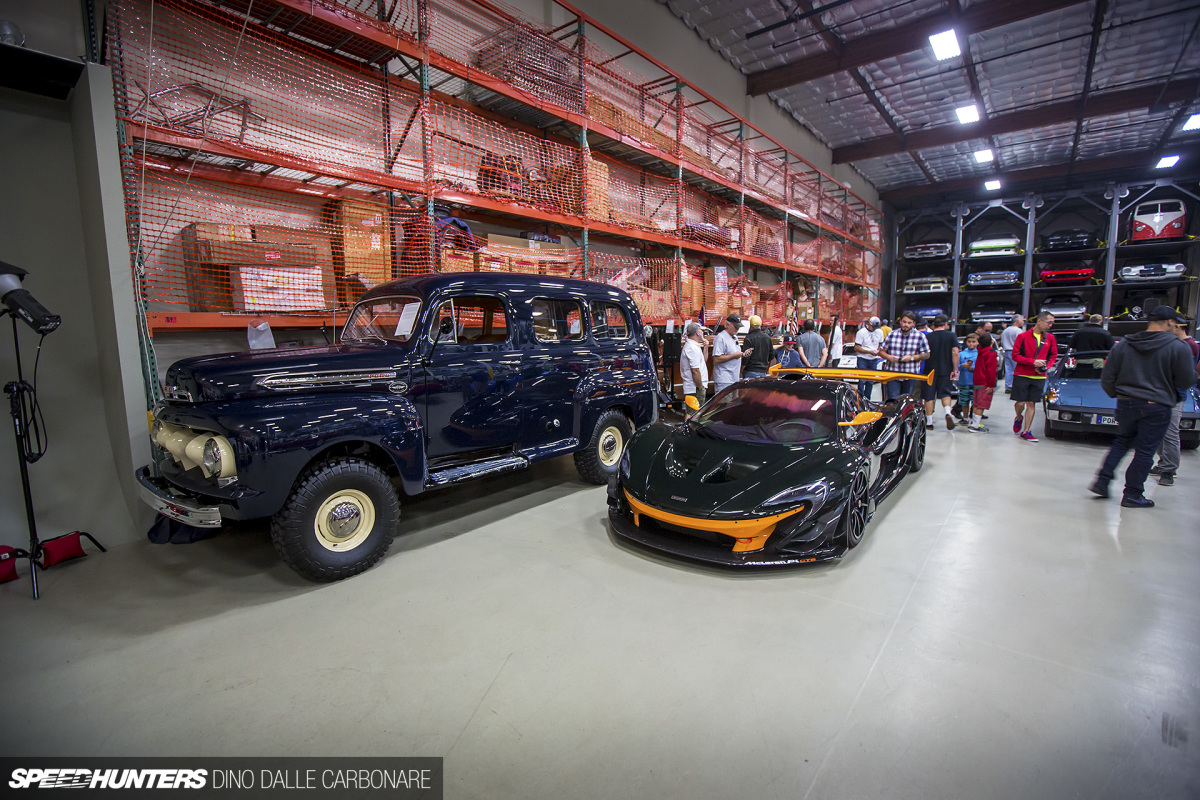 Having spent half my life in Japan and become accustomed to tiny workshops, I'm always surprised at the size of some outfits when I travel overseas. The Canepa facility is pretty massive and there was literally something around every corner, from more crazy cars, to various storage, all the way to Japan-inspired vertical car storage.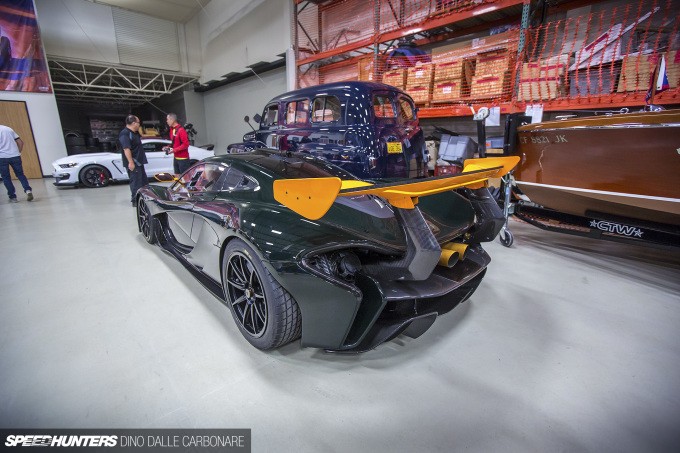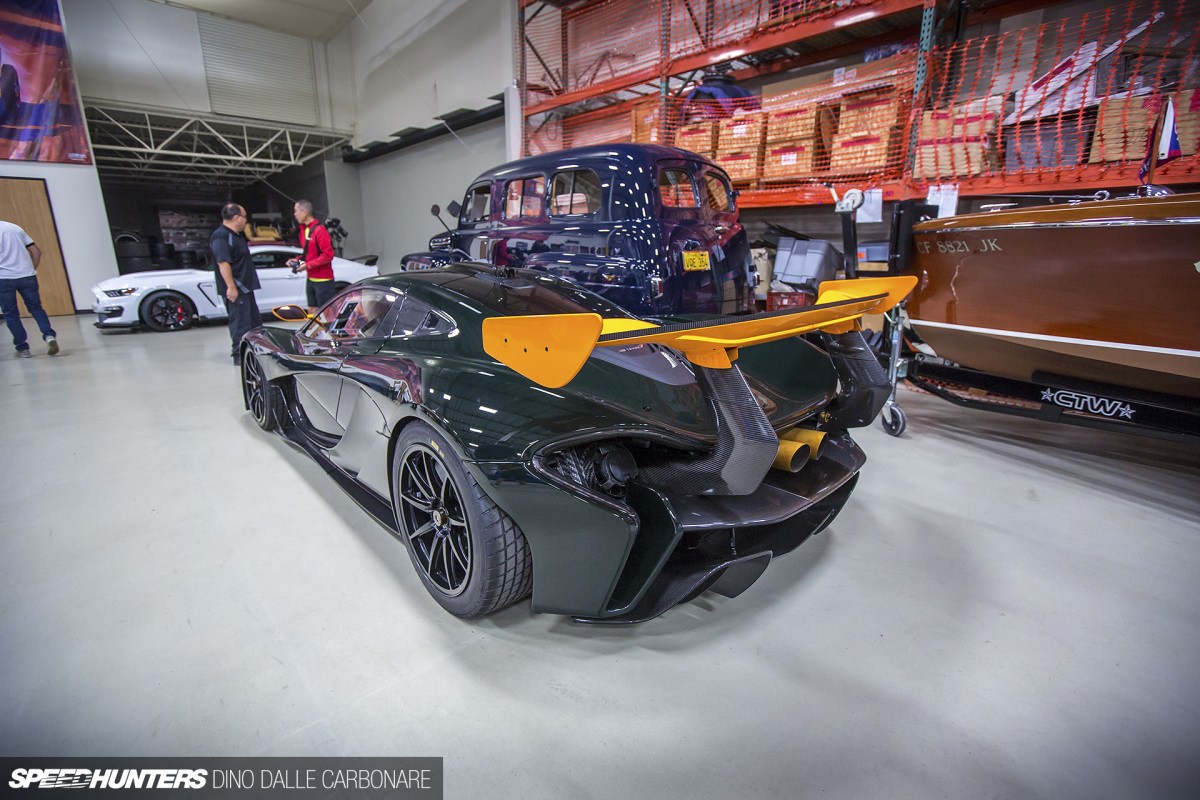 Remember the Countach I showed you at the beginning of this post? Well, here's the inspiration for the color, Bruce Canepa's own P1 GTR. What a machine! I think I might have left a puddle of drool beside it.
'But of course, why not?' – this is the thought that came to mind with every car I saw. I mean, what else would you expect to see after a P1 GTR than a perfectly preserved Lancia Beta Monte Carlo Group 5 racer?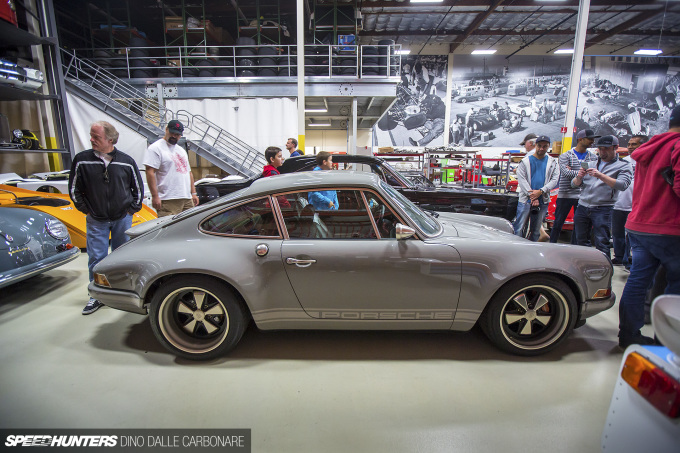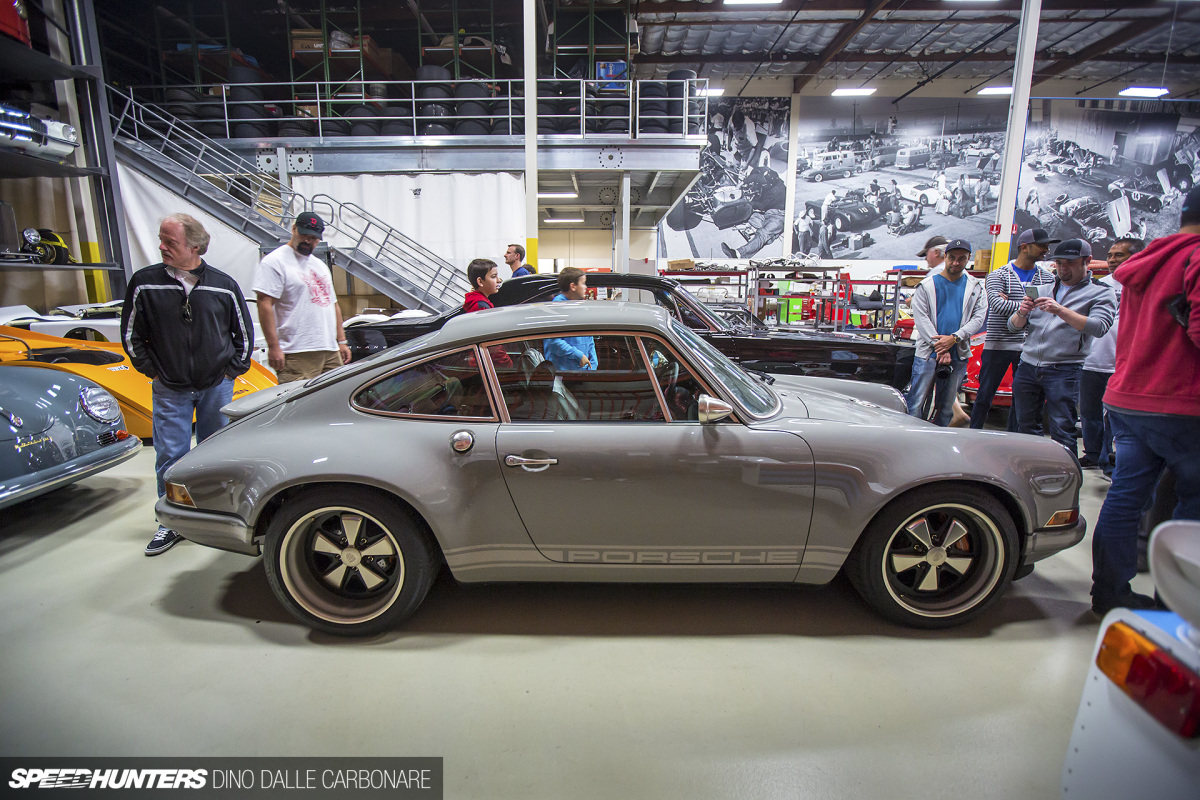 Or a Singer Porsche.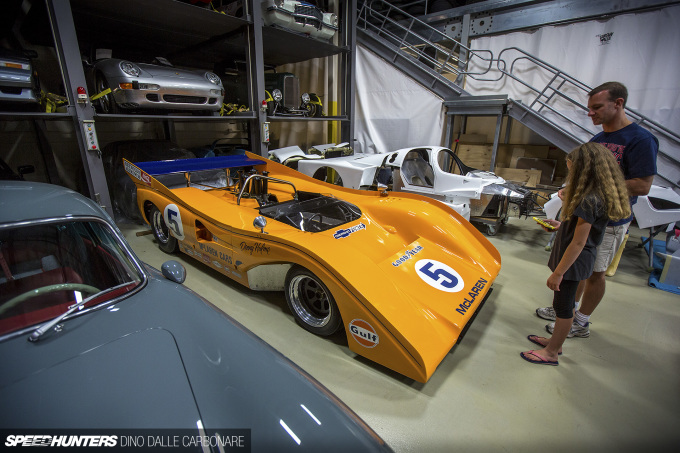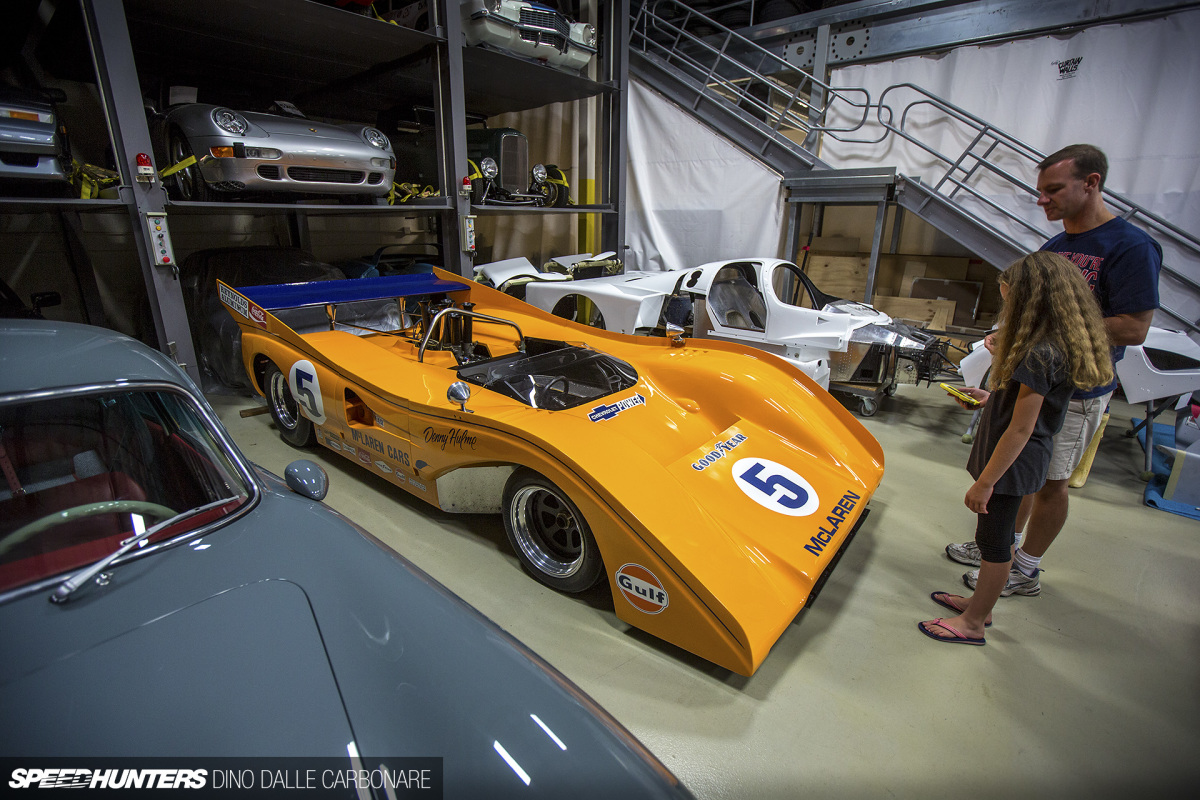 Canepa's customers aren't too shy about collecting and properly using older race cars, and there were some other cool machines around the place, like this 1971 McLaren M8F Can-Am car and what looks like a Porsche 962C shell next to it.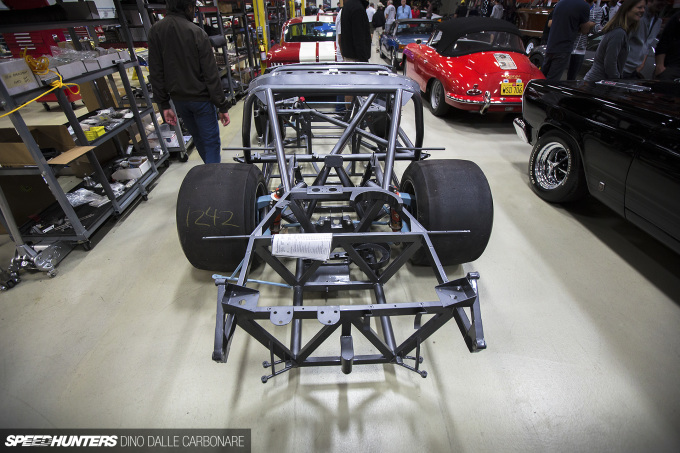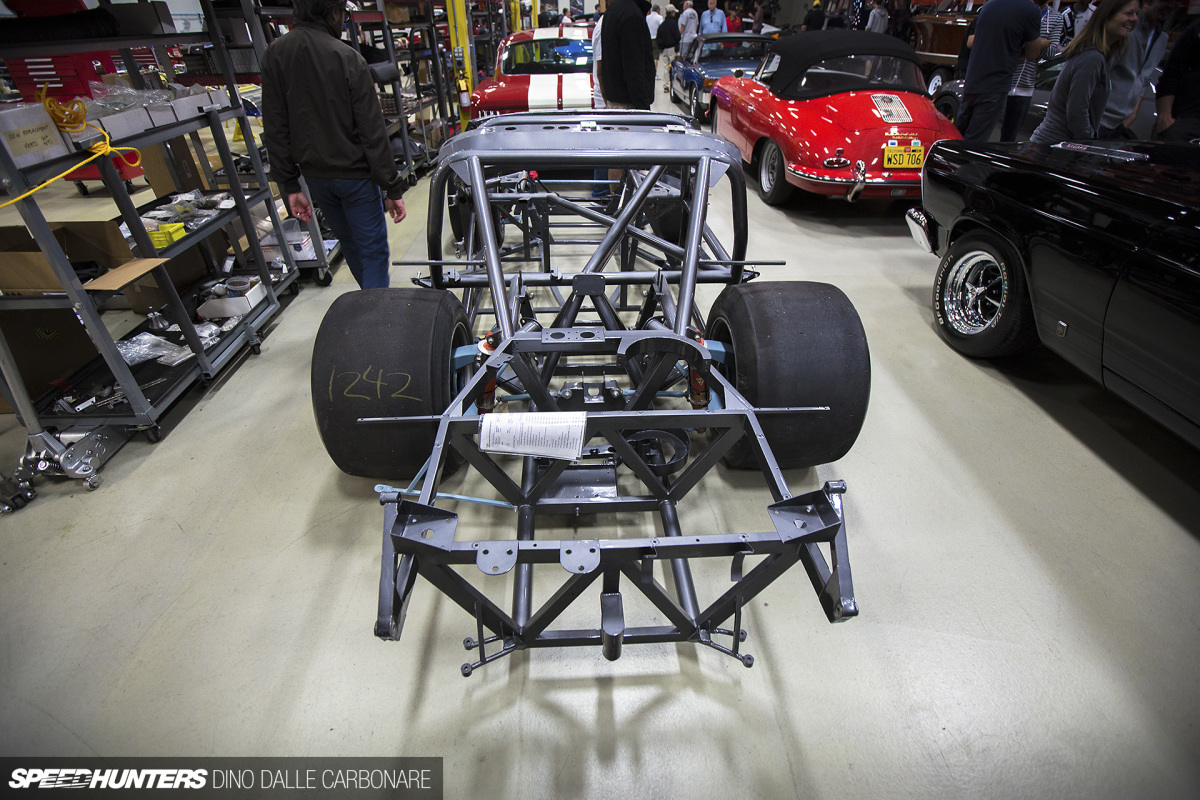 Check out this bare chassis built around a Corvette roof. I say roof, as that along with the A-pillars is pretty much all that remains of the donor car.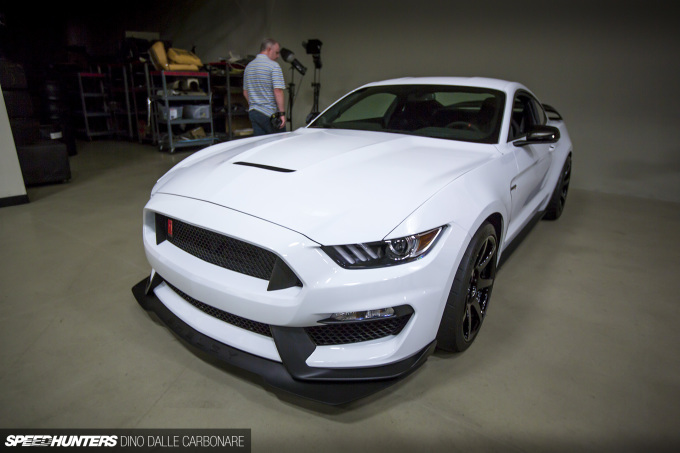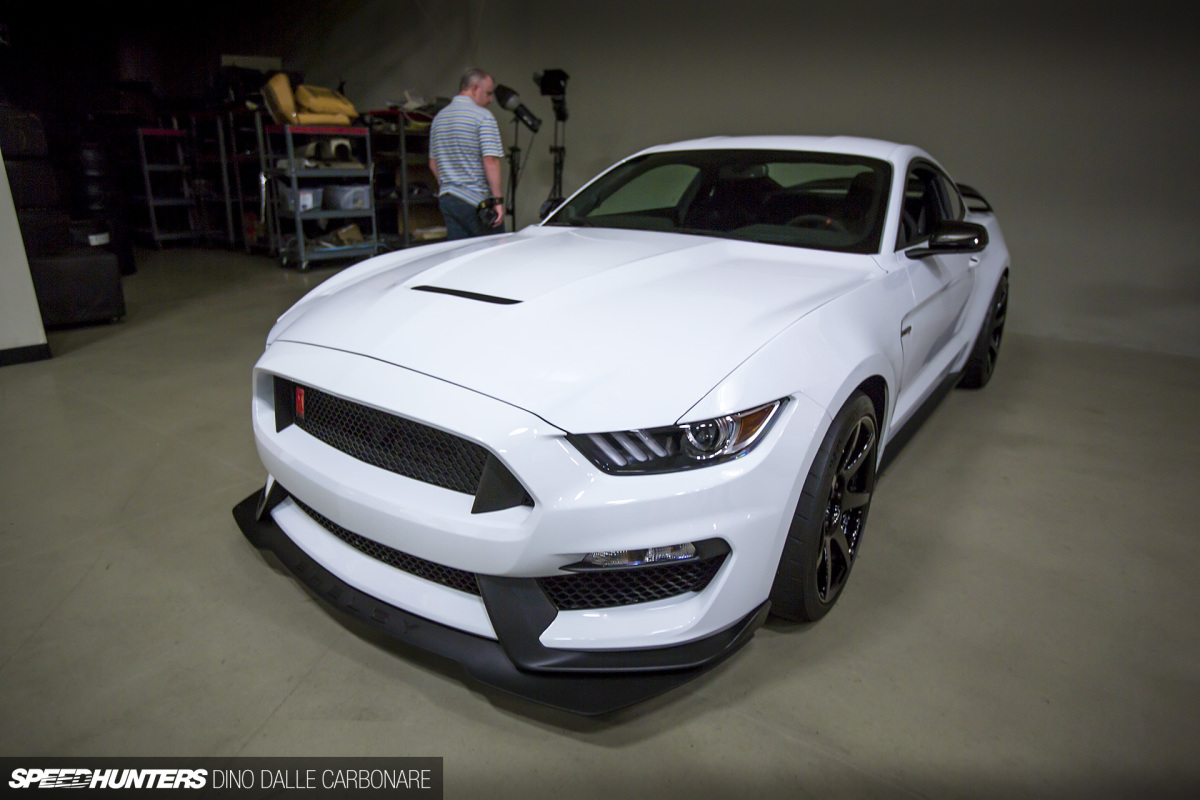 This was another fresh sighting for me, the Mustang Shelby GT350. Too bad I couldn't hear the flat-plane crank V8 that sits under the subtly-vented bonnet scream.
Truly Overwhelming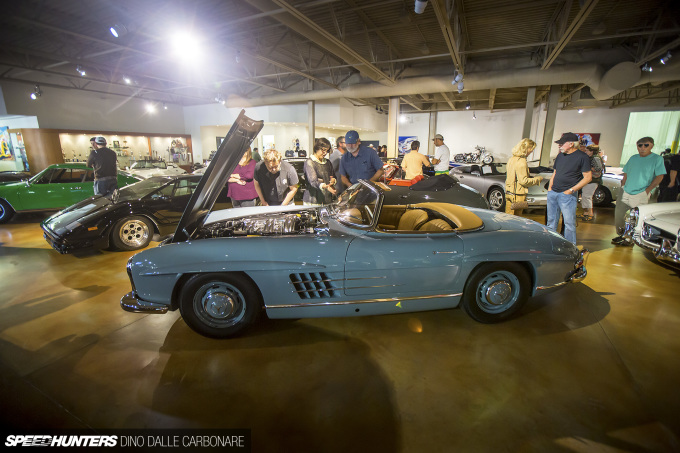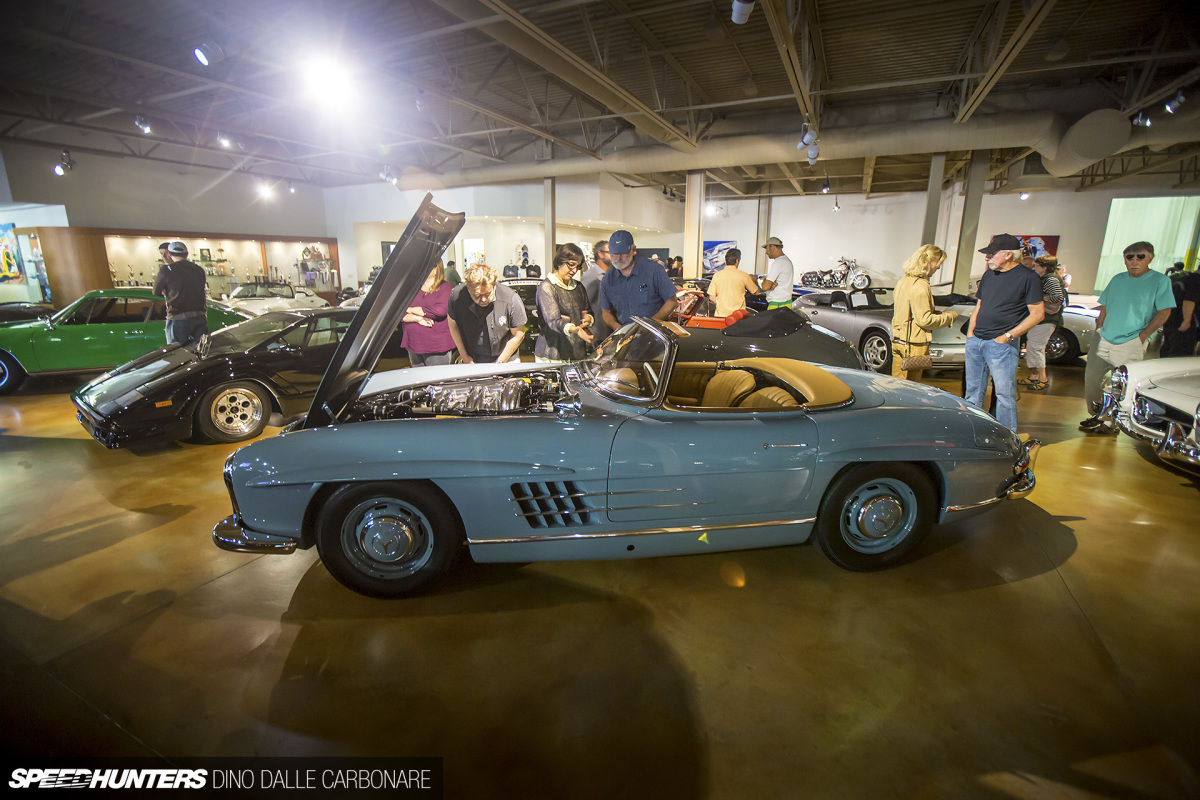 By the time I stepped into the main Canepa showroom I was beyond overwhelmed. The space contained everything from a 300SL Spider and a Countach, to old 911 Turbos and a 959.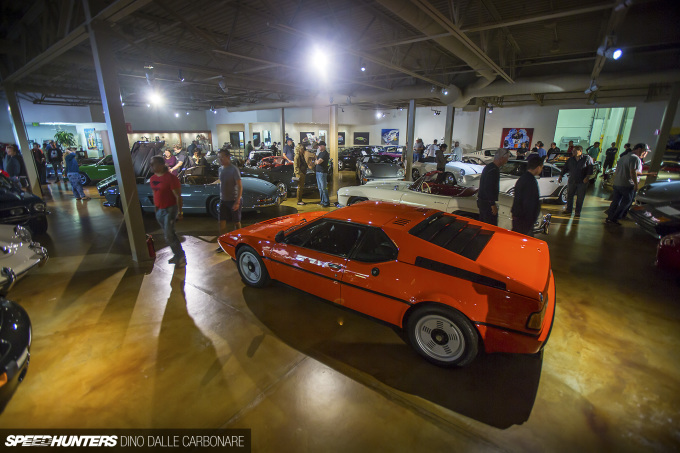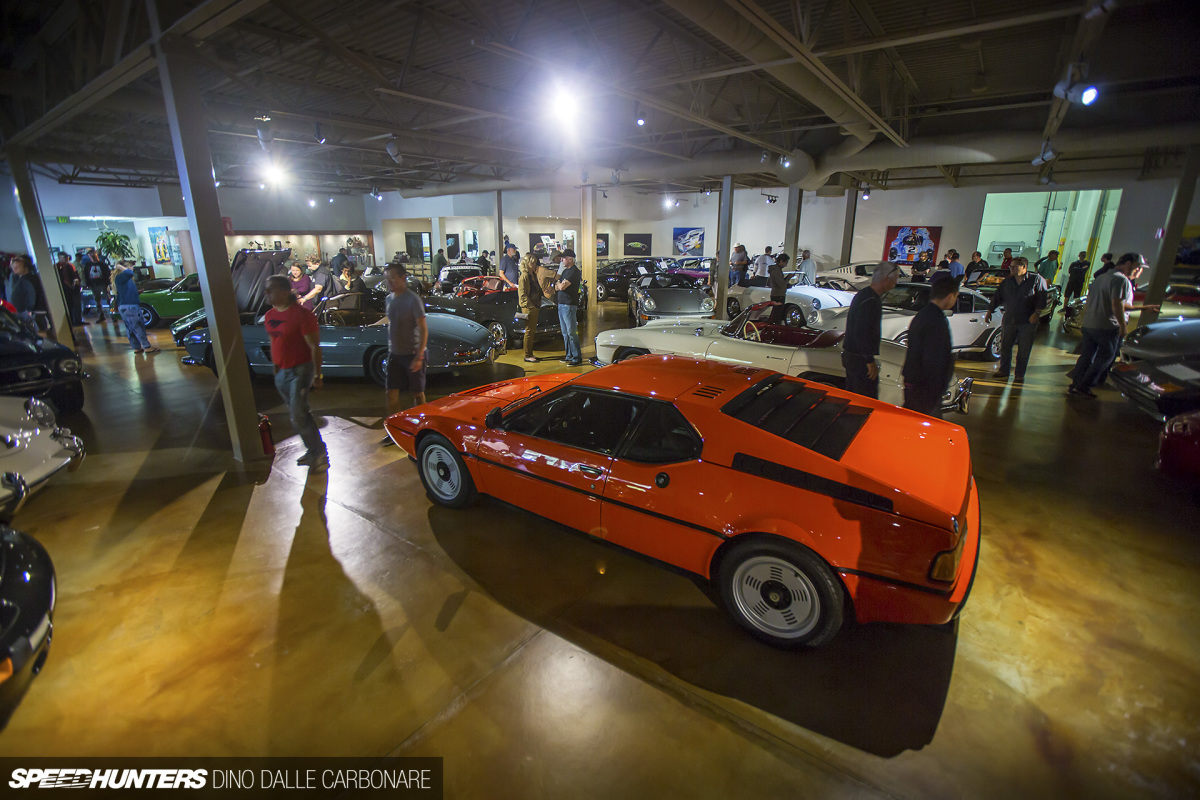 Oh, and an impossibly stunning BMW M1.
This is what car heaven looks like! Mind you, it was definitely missing some Japanese rarities. Sorry Mr. Canepa, but an Hakosuka or a Kenmeri, a Cosmo 110S or a 2000GT would have really rounded things off nicely.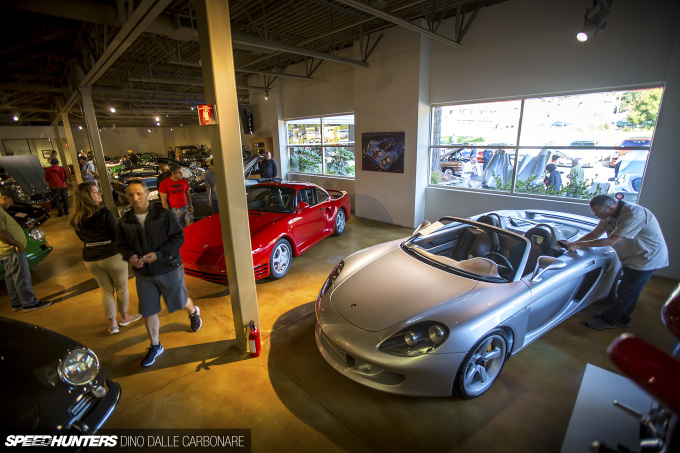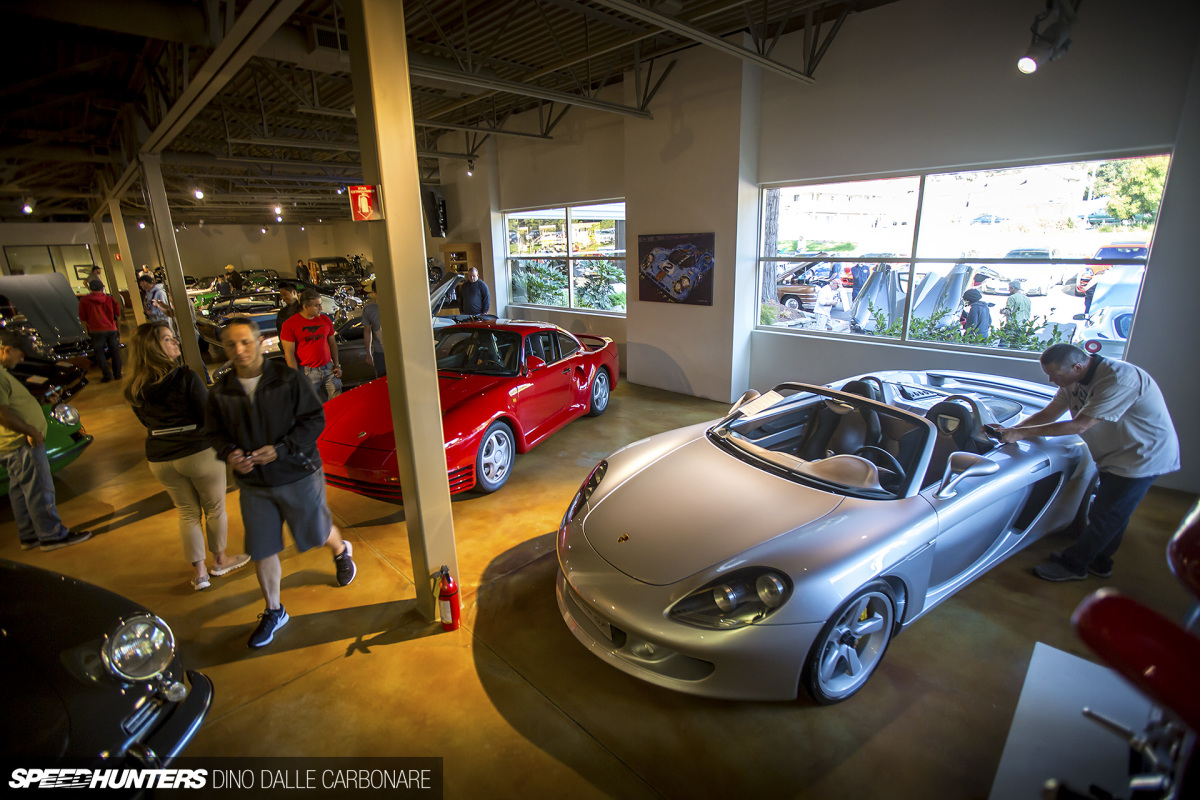 But I am of course being stupid and unnecessarily picky. In fact, my brain was so overloaded that I had to call it a day right then and there.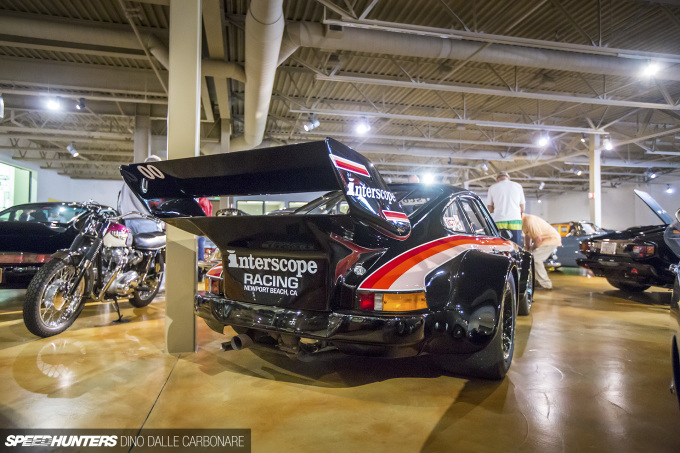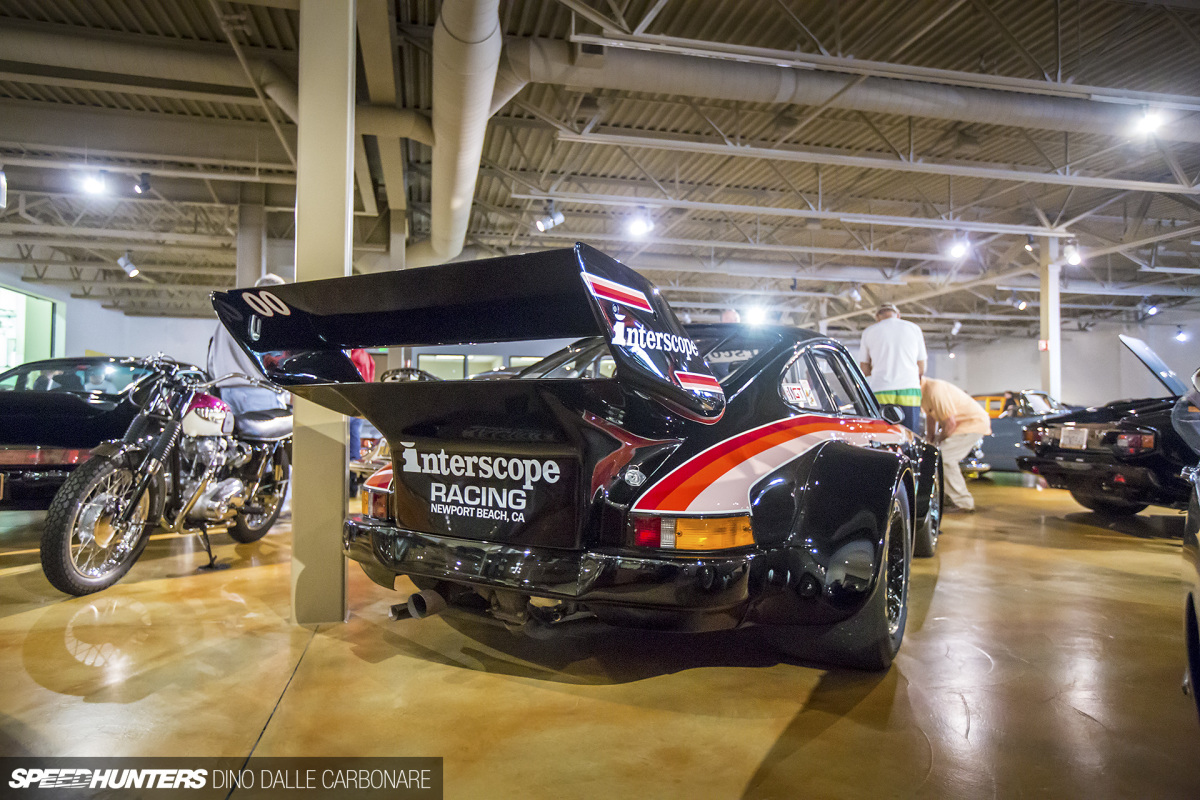 I need to take more time, visit the place calmly and feature a lot of the cars properly. Only then would I feel satisfied reporting it all back to you guys. It's also the reason I refused to go and check out the second floor – I simply wouldn't have been able to give it the attention it deserved. Therefore, I got into 'my' Pagani and drove back up to San Francisco, ending what was one of the most epic mornings I've ever had.
Thanks you Pagani and thank you Canepa. I will be back (with a sleeping bag)!
Dino Dalle Carbonare
Instagram: speedhunters_dino
dino@speedhunters.com