The Land Of The GT-R
We've been indulging in a lot of GT-R goodness over the last week, and now it's time to wrap things up with a final and more general look at R's Meeting 2016.
There is always so much happening at this annual event, and it's nothing short of a must-attend for anyone with an interest in Nissan's hero car.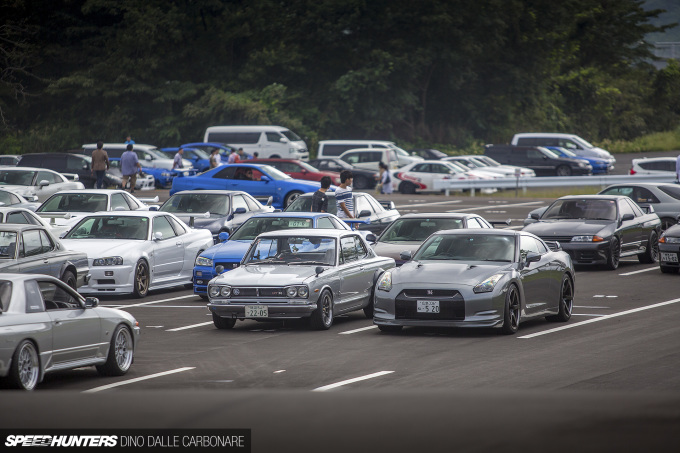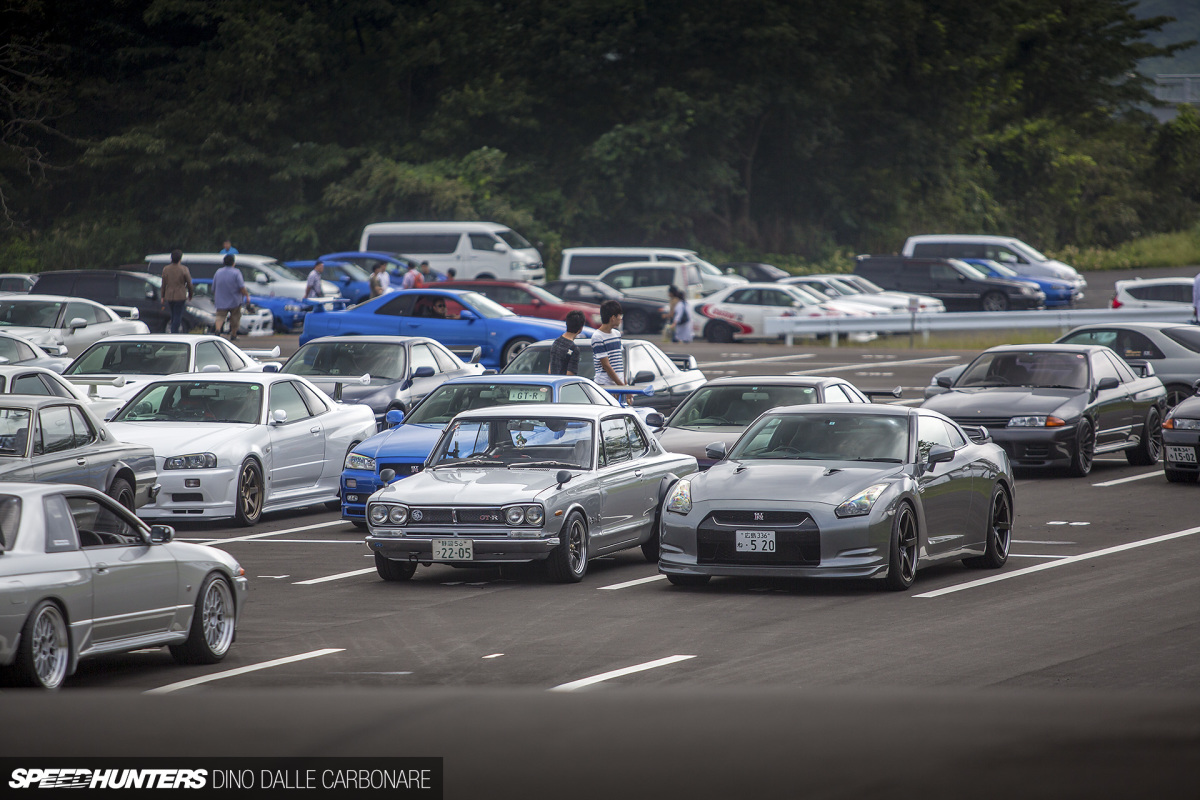 Its focus might be on the second generation cars and the R35, but there's never any shortage of vintage Skylines to add to the spectacle. They're a welcome reminder of where it all started and underline the history that comes with Nissan's iconic GT-R badge.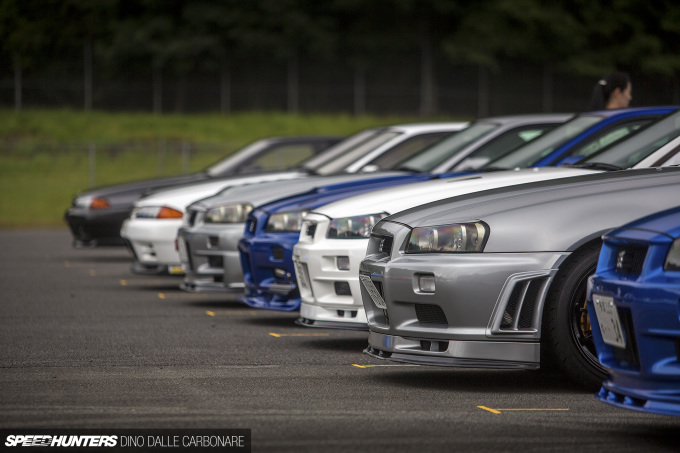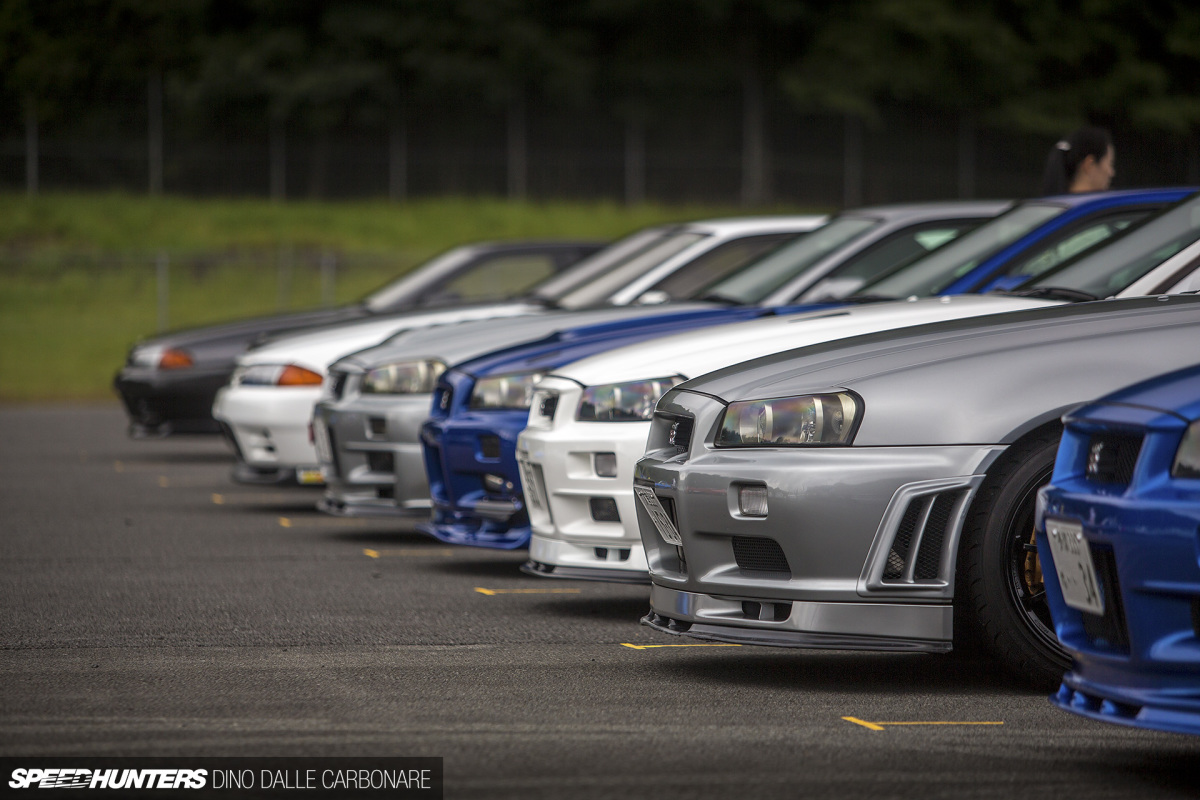 It doesn't matter if you're an R's Meeting veteran or it's your first visit – seeing so many GT-Rs in one place, neatly lined up, never gets old.
The display paddock behind the main grandstand at Fuji Speedway truly gets taken over, half of it set aside for the event organiser, GT-R Magazine. Here, the magazine's army of staff photographers shoot hundreds of cars for the annual 'Owners Issue'.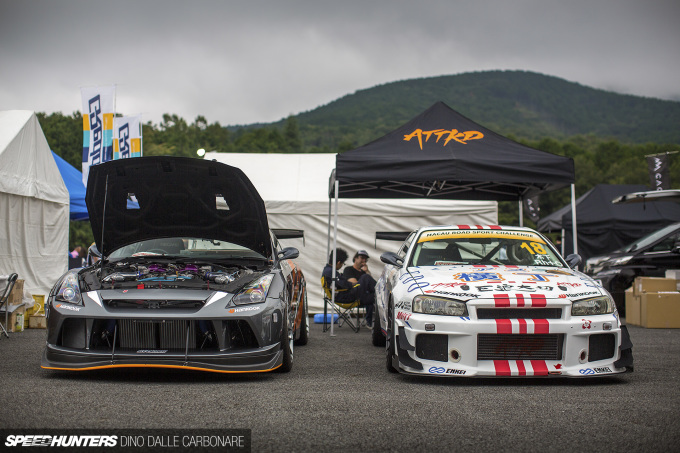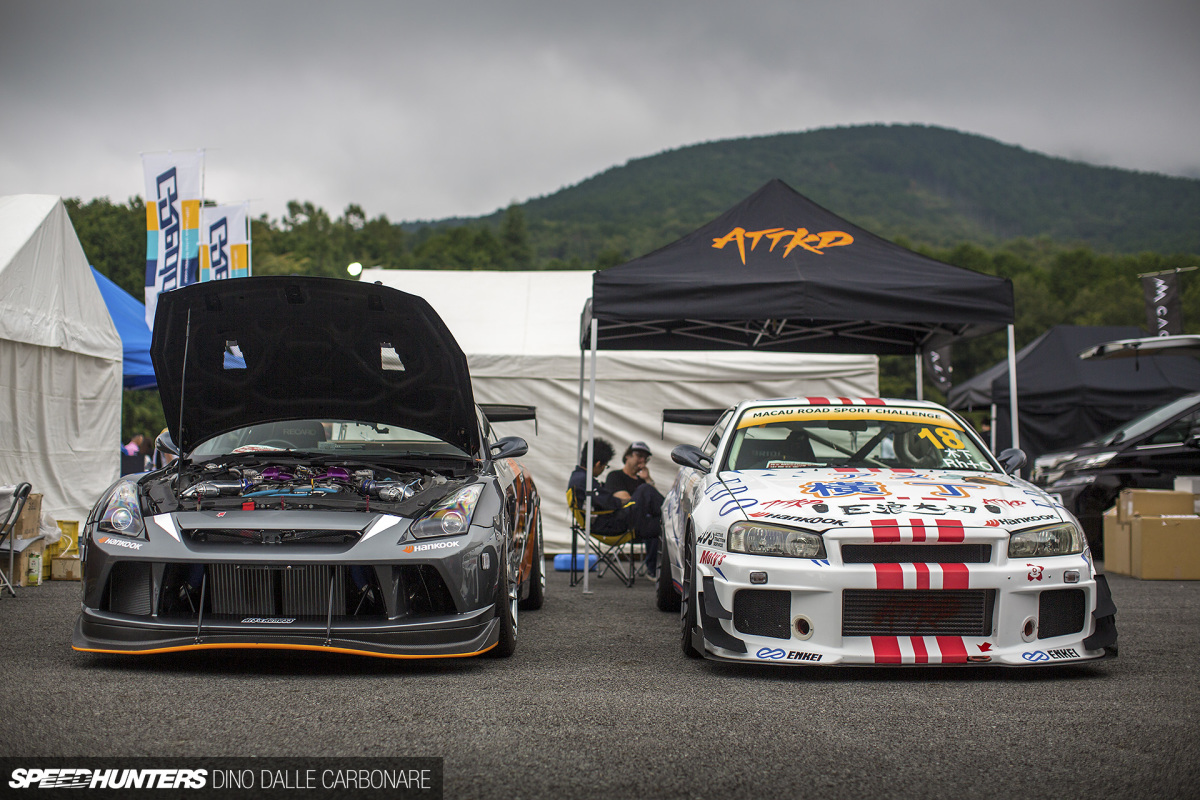 The other half is all about the tuners, and this is where things get really interesting. For 2016 it was all about the wave of interest in second gen cars (the R32, R33 and R34) which we have seen getting stronger over the years, and of course the continued push to get the most out of the mighty R35. As you can see above, Autech Tsukada brought along one of each.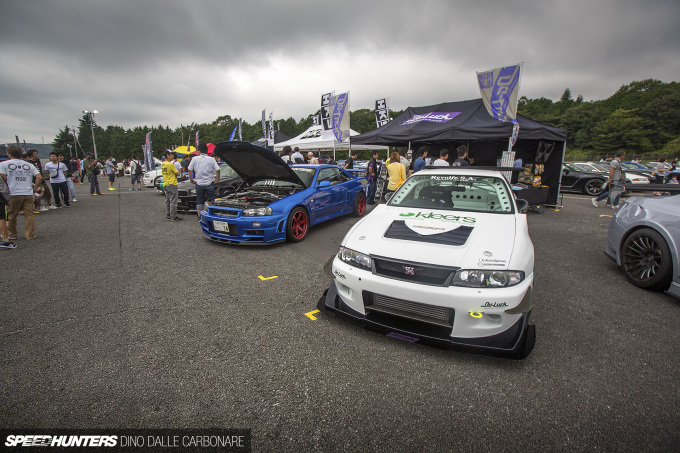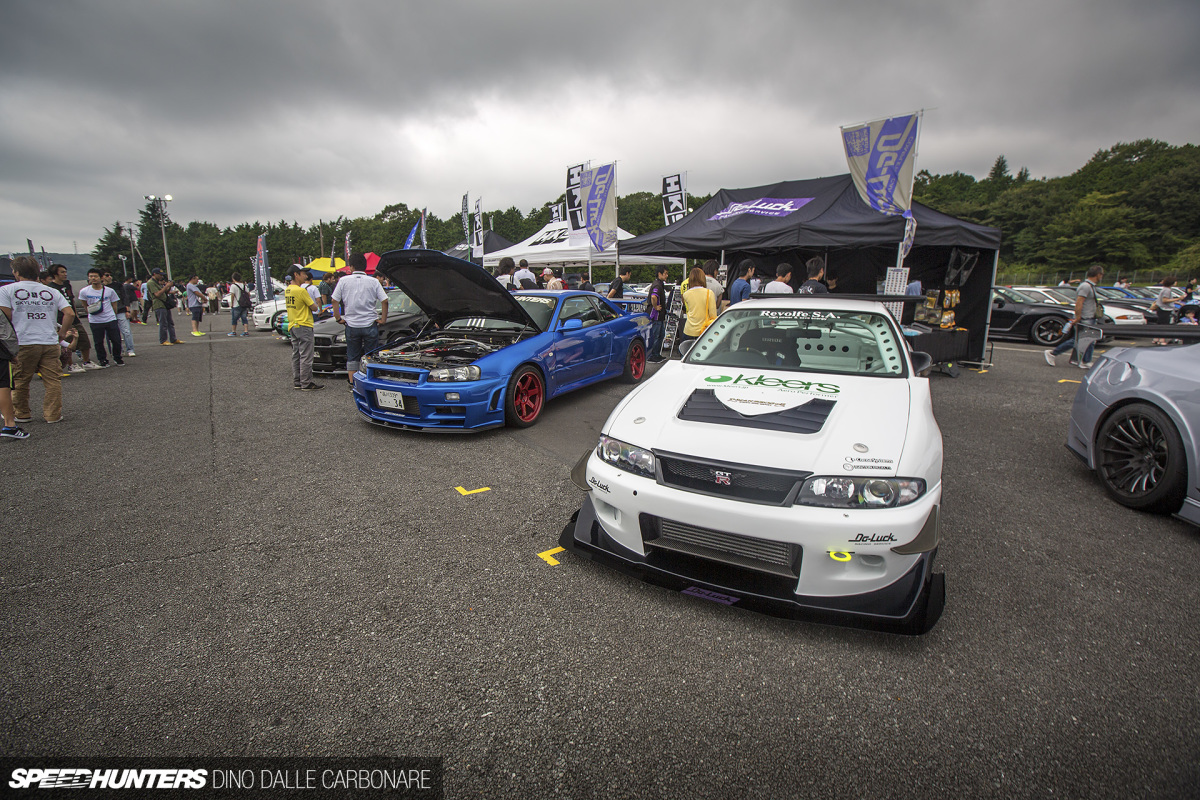 Leading up to this event, myself, Ito-san from Do-Luck and Ennio from Brewed Motorsport spent the better part of three whole days getting my car ready. New turbos and a Haltech Elite-based engine management system have finally been fitted, but not much else. It was a bit of a scramble to get it done, but the car drove to the event and Ennio even refined the base tune on the highway, on the way down.
But you'll read all about that once I start rolling out the updates on Project GT-R. That will happen once I've dealt with the fuelling, which I've decided to rethink so it's done once, and done right.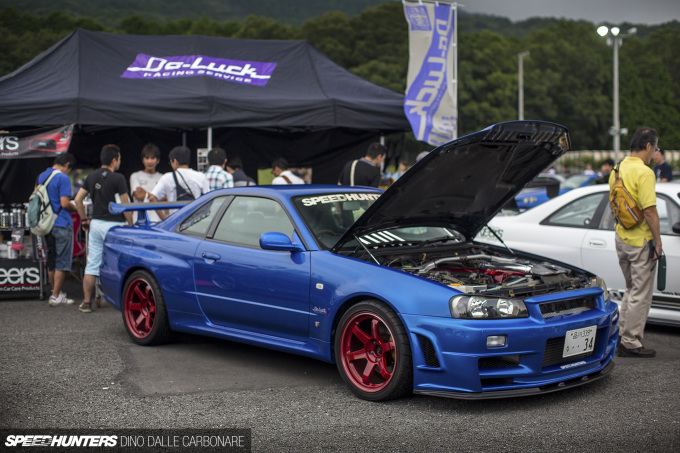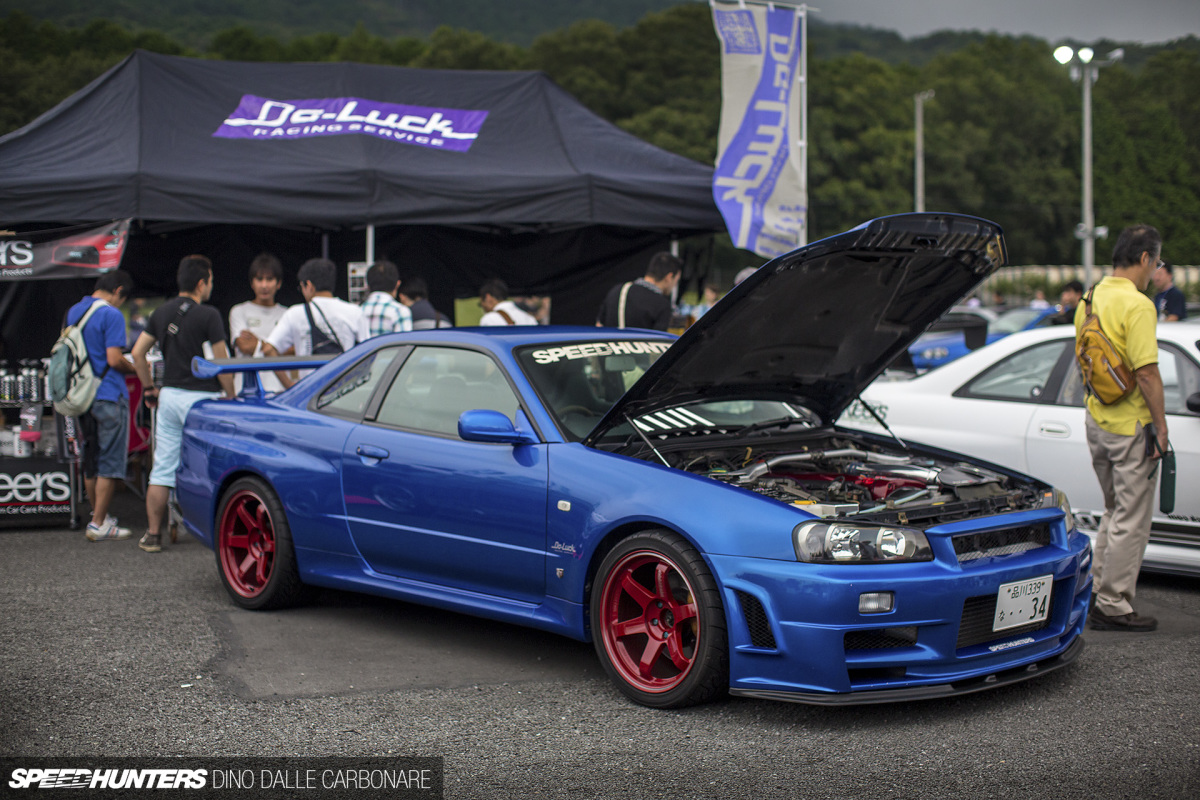 After months of sitting under a cover and not being used, it sure cleaned up well. Mr. Project 33 himself, Aki, is quite handy with a polisher, and he helped revitalise the 17-year-old paint job and restore some of the original shine. He even made me temporarily remove the rear spoiler to correct the paint on the trunk lid!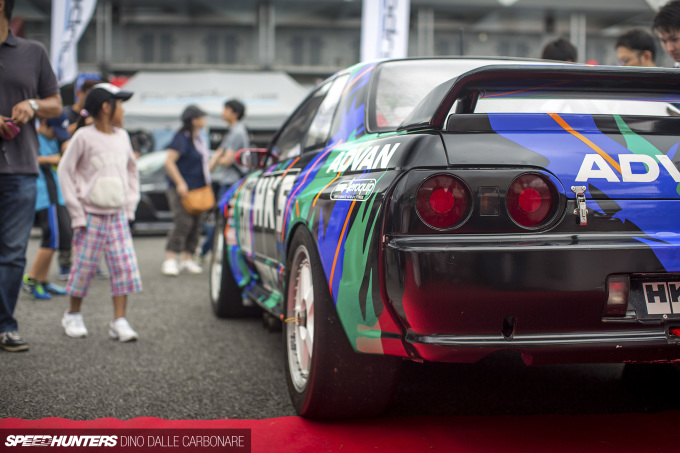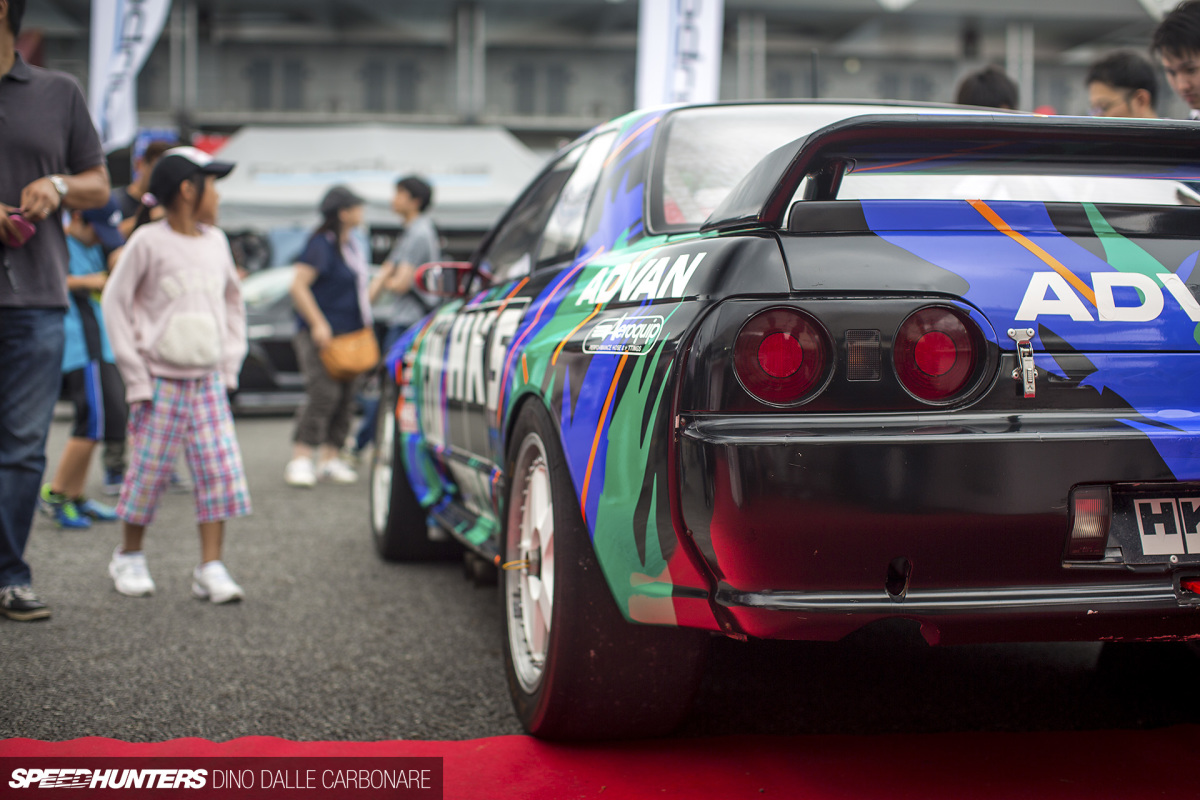 Do-Luck's booth was right next door to HKS's, and there a very special Gr.A BNR32 GT-R race car was on display after doing the rounds in the UK.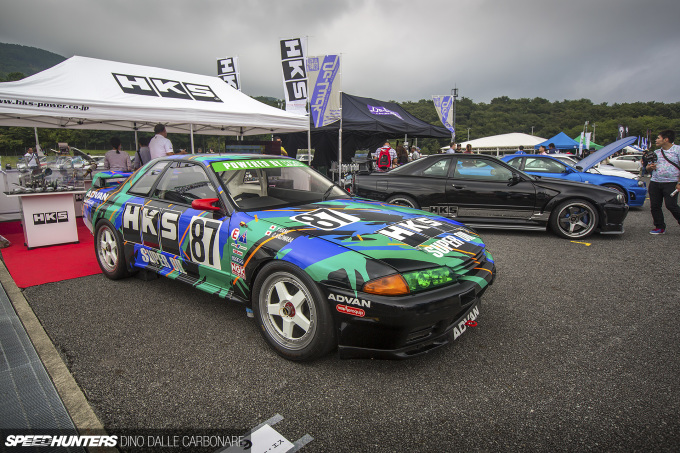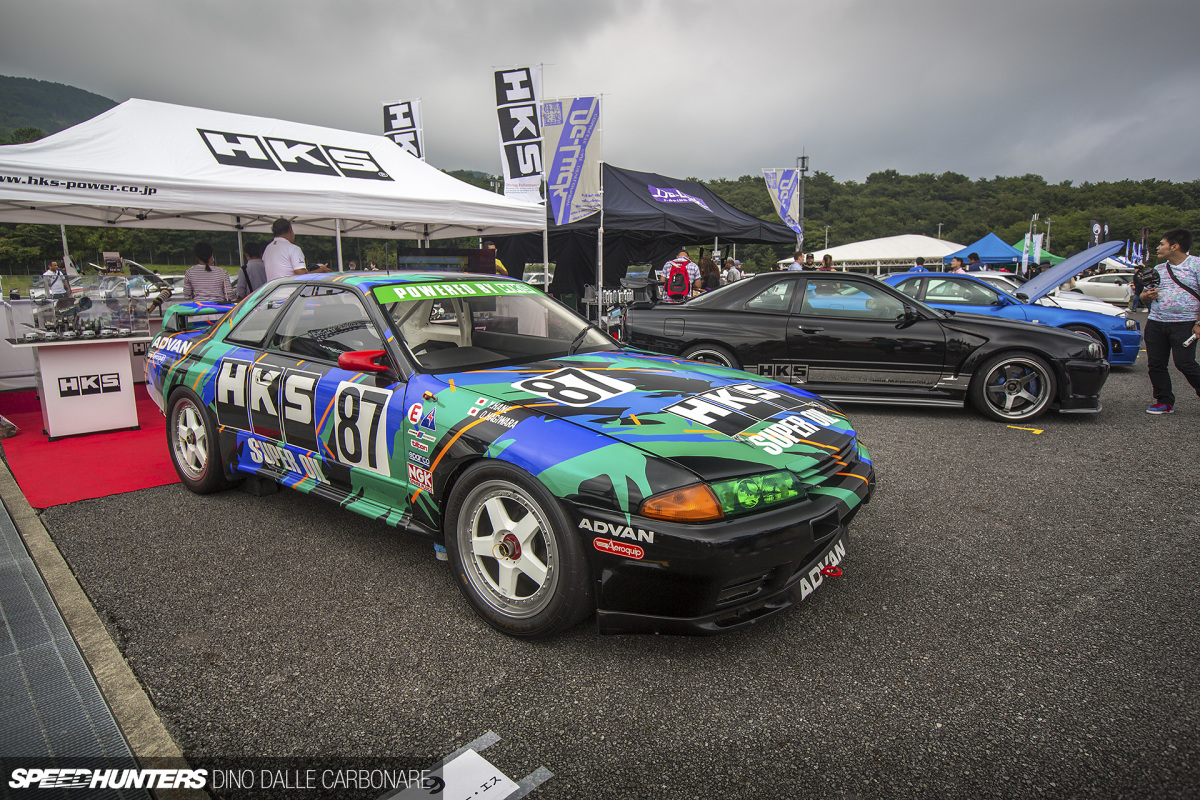 Now I can finally feature this thing!
The black BNR34 'Driving Performer' is a car we've seen before on Speedhunters, albeit way back in 2009, but it's been continuously evolved in the years since. It's currently running a new twin turbo upgrade that HKS recently released.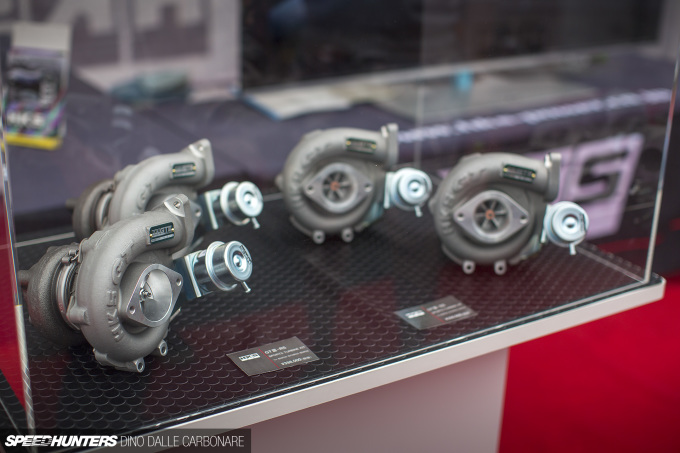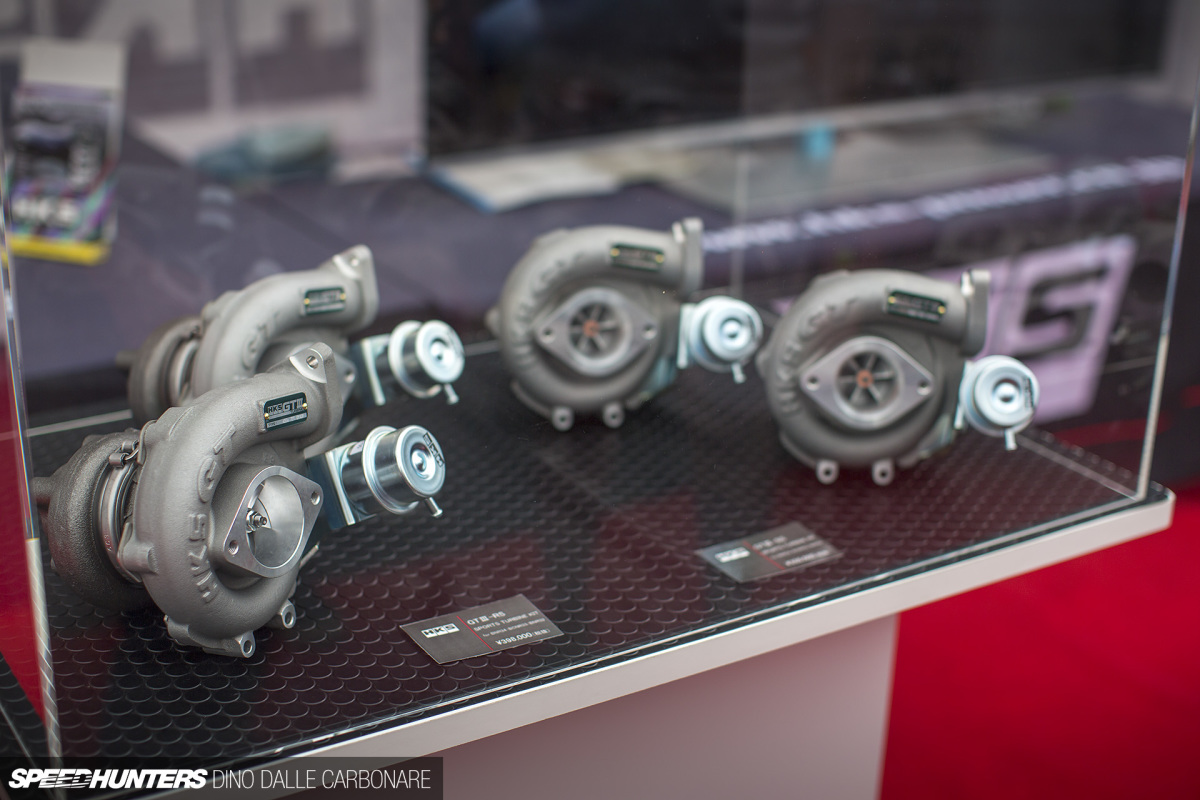 The GTIIIs are now made in collaboration with Mitsubishi IHI and are offered in two versions. There's the RS twins, which are designed for use with a 2.8L stroker engine, and the SS twin turbos, which are suited for stock capacity RB26s. It's really great seeing so much new stuff happening for these good old engines!
The Mighty R35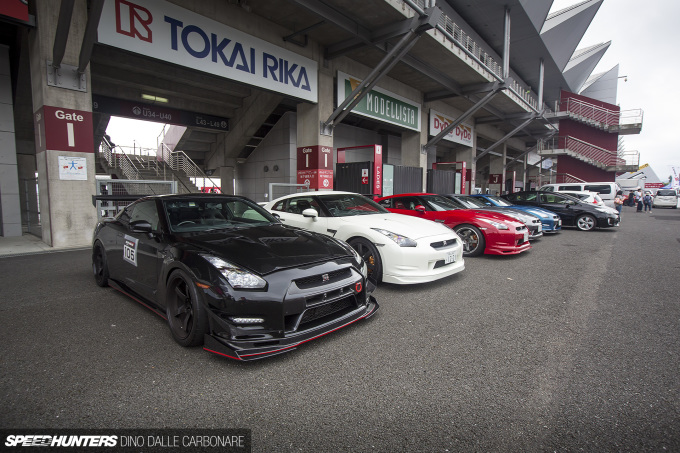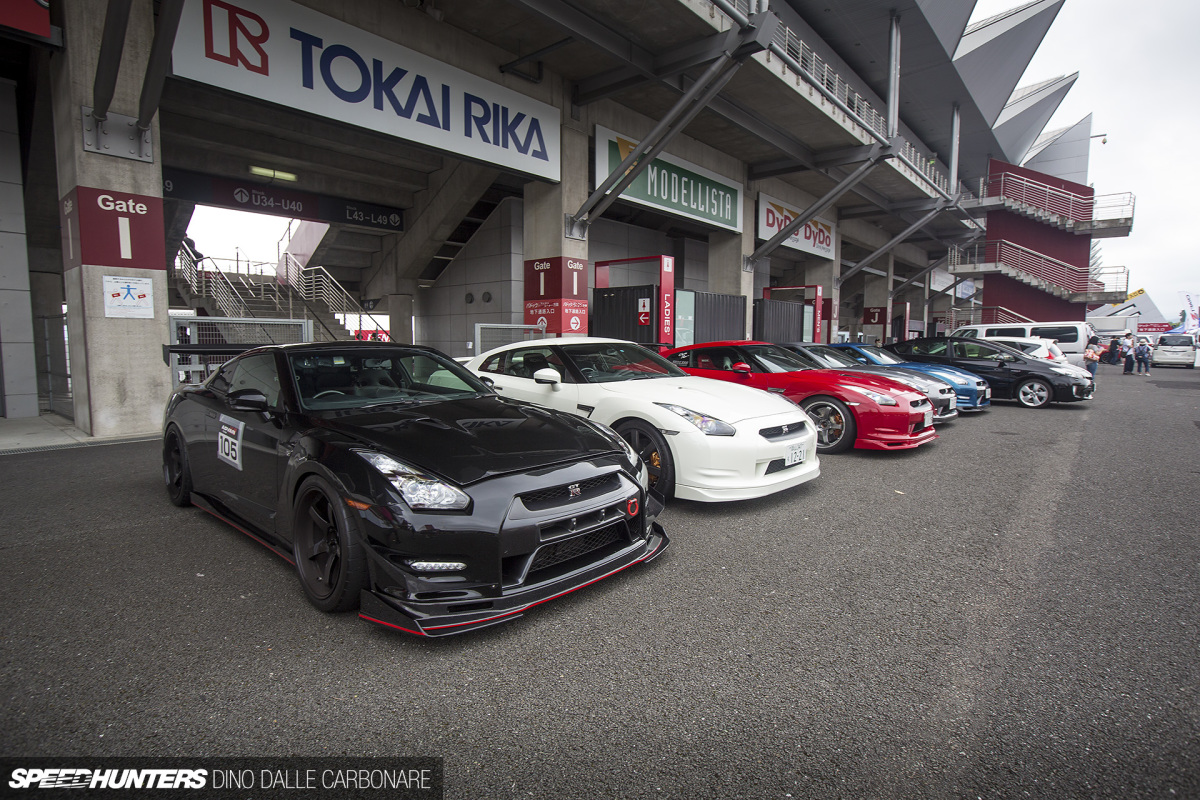 With Stateside tuners pushing the VR38 tuning envelope with immensely powerful drag, standing mile and high speed cars, Japan continues to refine the R35 in other areas. For most Japanese tuners, the emphasis is on handling, circuit work and just overall usability.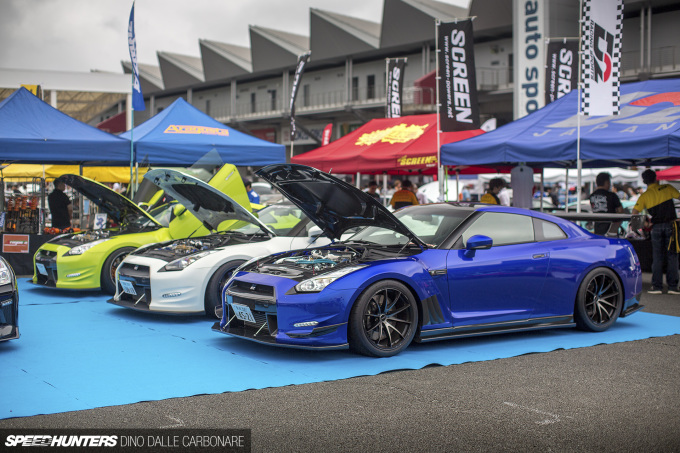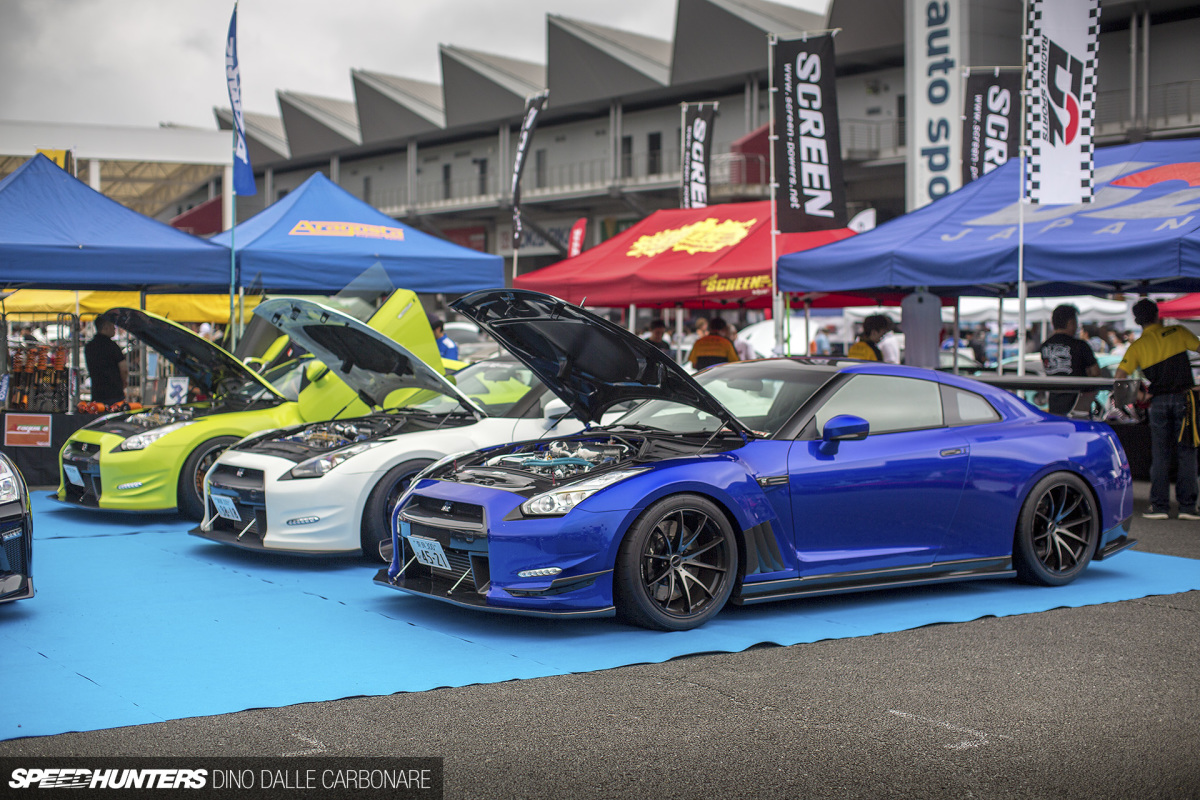 I always love seeing Phoenix's Power cars at the R's Meeting as they combine the best of both worlds, mixing the JDM approach of tuning in all areas with a touch of craziness and wild power numbers. Most of the cars you see here are around the 1000hp mark and are proper supercar and hypercar slayers that are driven hard on the highway that connects Kyoto to Osaka.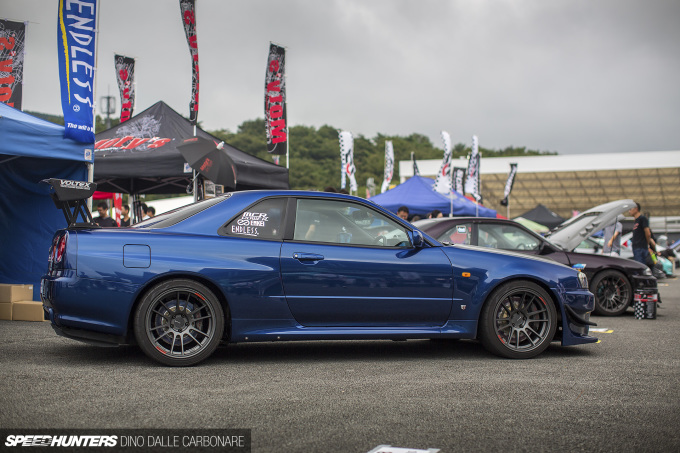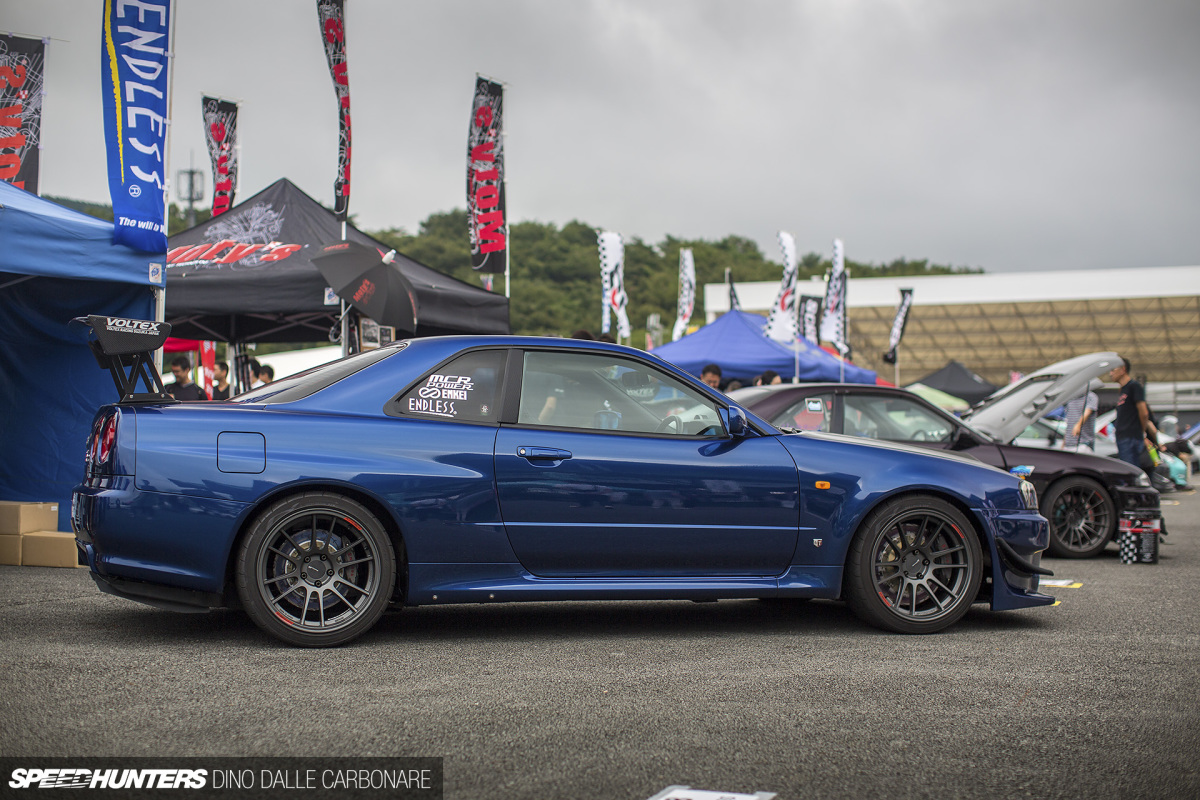 A few tents over was Endless, a brake system manufacturer that's always been committed to ensuring that even its latest products can be retrofitted to older cars, just as this stunning BNR34 demo car shows. But the coolest thing that Endless had at the event was actually on display at the Midori Seibi booth, and you'll see it further down this post.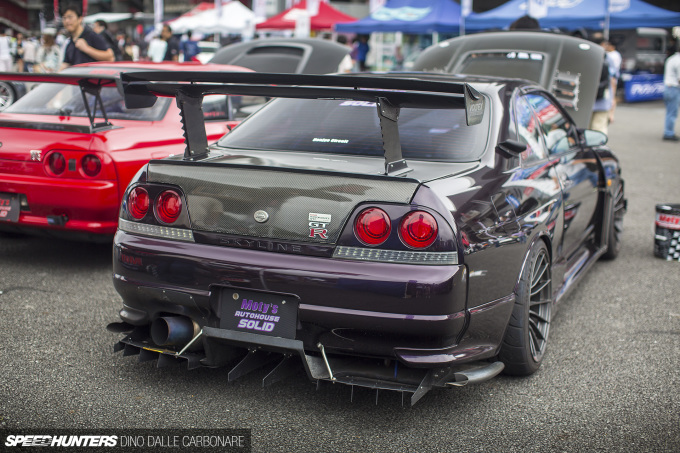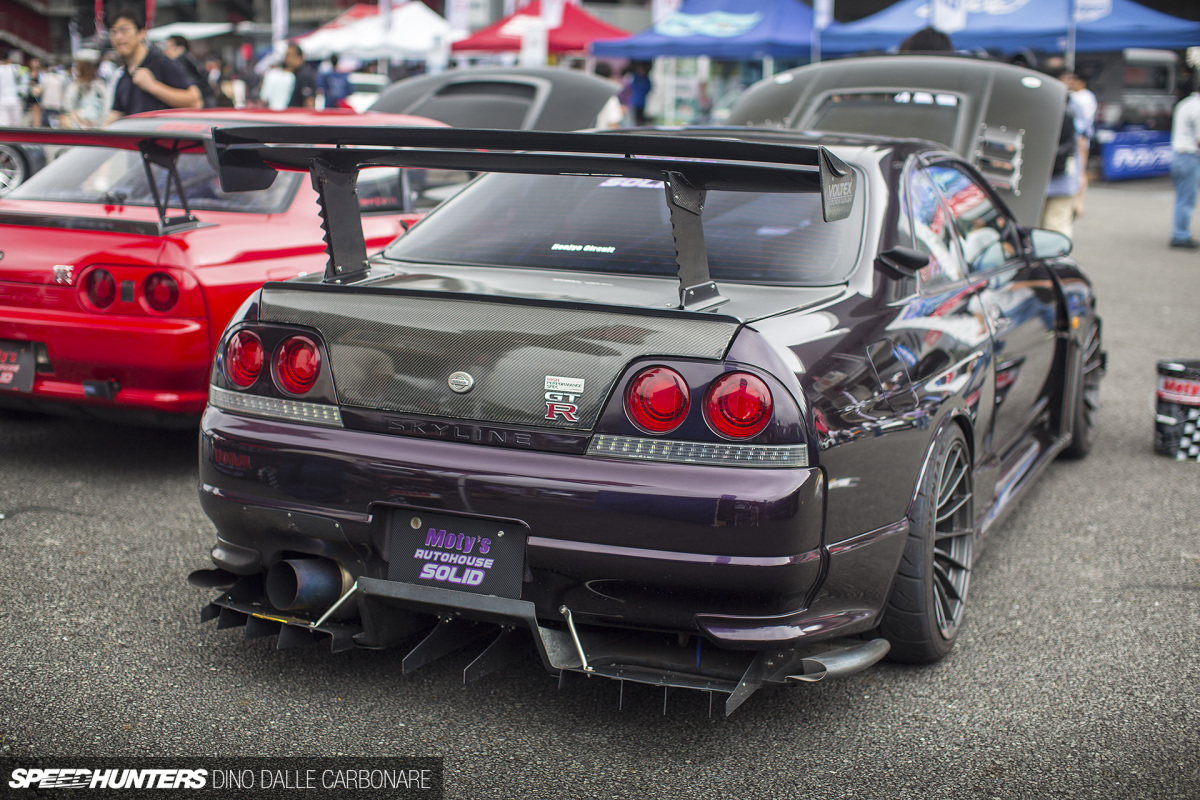 We ran a spotlight on the Autohaus Solid BNR32 last week, but I also wanted to share a picture of the shop's somewhat 'aero focused' R33 demo car. I tried to count all the wings, fins and canards, but once I got to the back I kind of lost count. The car brings a slightly different style to extreme exterior modification.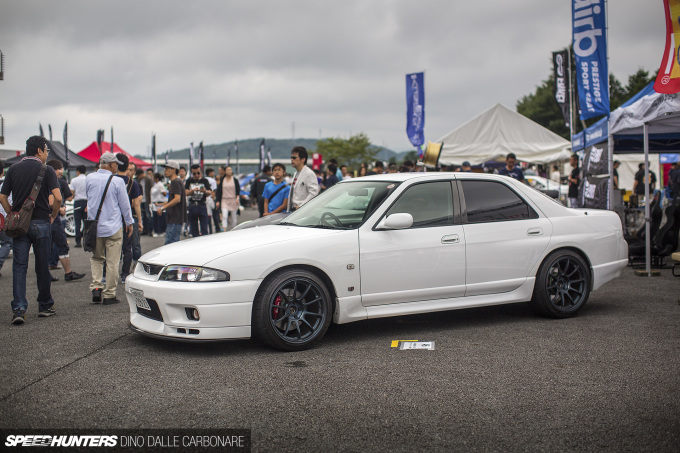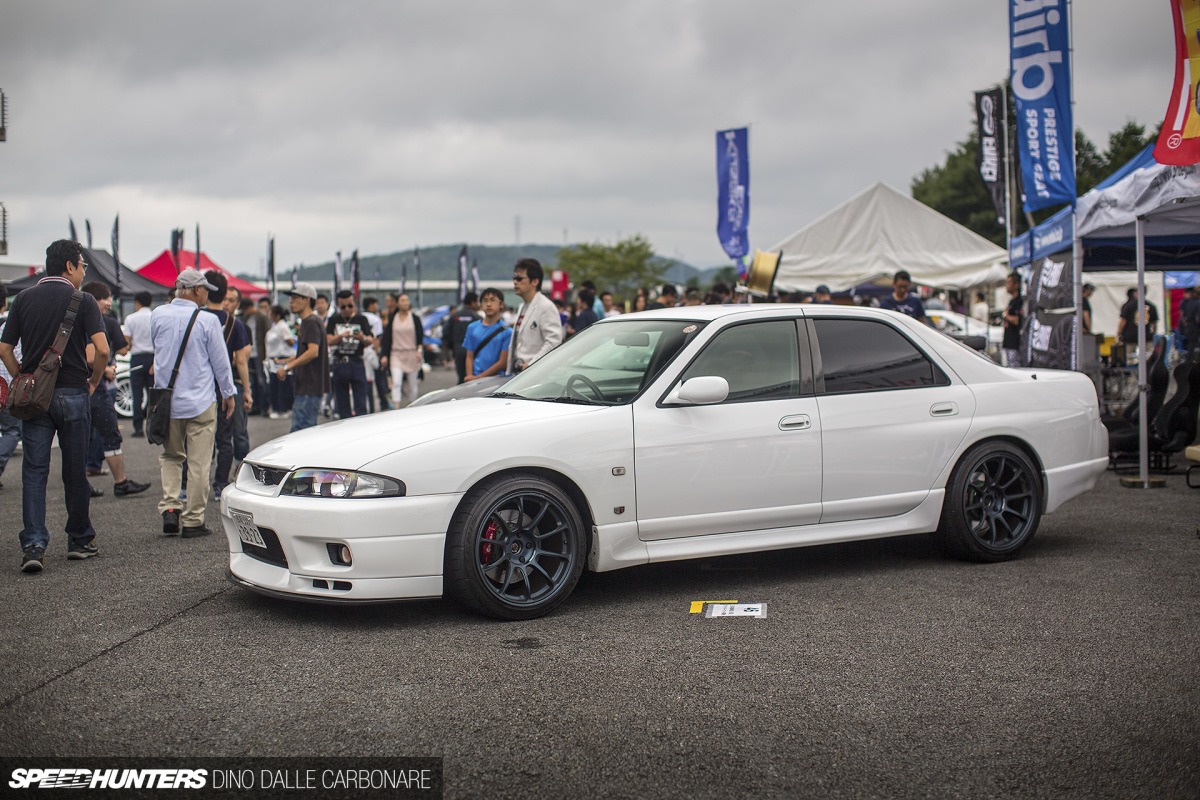 The 4-door Autech R33 GT-R is going to be the next car that increases in value at an alarming rate. To some, it's not the prettiest of Rs, but I actually prefer it to the regular coupe version of the R33, and this one looks especially great sitting on RAYS Volk Racing ZE40s.
GT-R guys like to nerd out, and these detailed engine models would make for an awesome addition to any collection. The seller even had a few different versions of the RB26, like the Nismo S1, S2 and Fine Spec, not to mention the FJ20DET.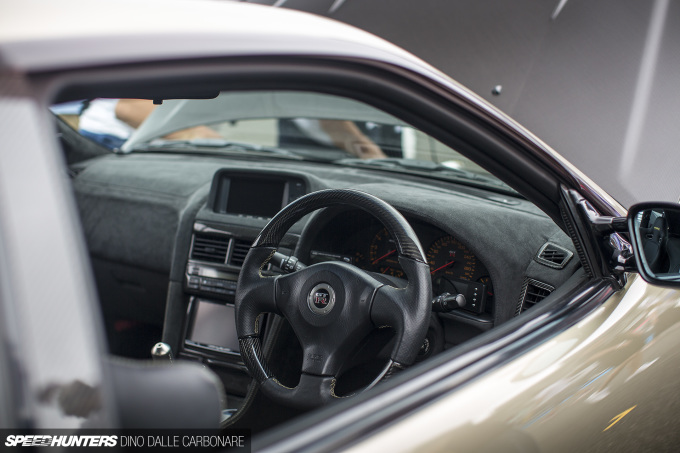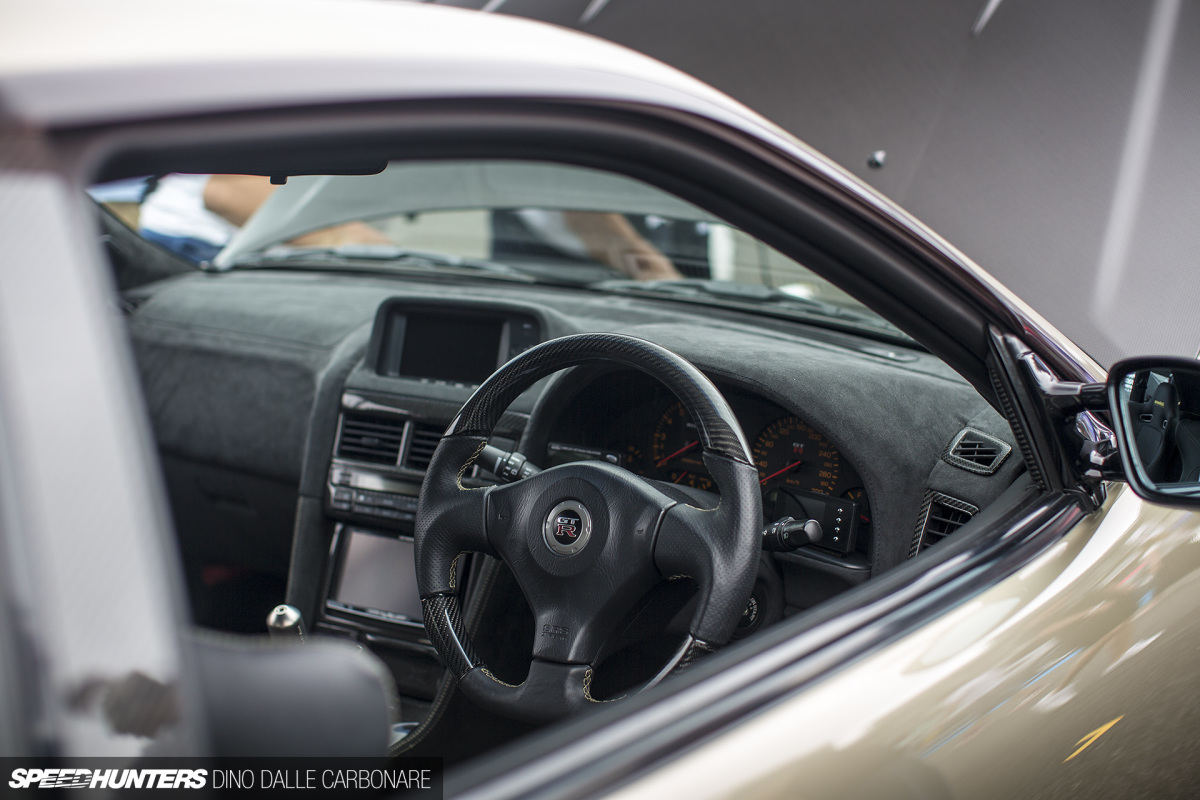 GT-R otakus are always out on the prowl at these sort of events, scouting the latest gadgets and upgrades. It's how, about 13 or 14 years ago now, I found out about Robson Leather. Robson is a pioneer of spicing up drab Nissan interiors with cool carbon inserts and real leather, and I became one of its first customers when I picked up a carbon center console, carbon leather gearshift and handbrake boot for my GT-R. These days, Robson Leather even offers full Alcantara retrims for dashboards, with leather a possibility in the future too.
Restorations are quickly becoming the next big thing for Skyline GT-R owners. Keeping your car functioning in tip-top condition and looking great is what many will pay extra attention to, and I already know some R32 owners that are stocking up on window trims and other parts before Nissan discontinues them.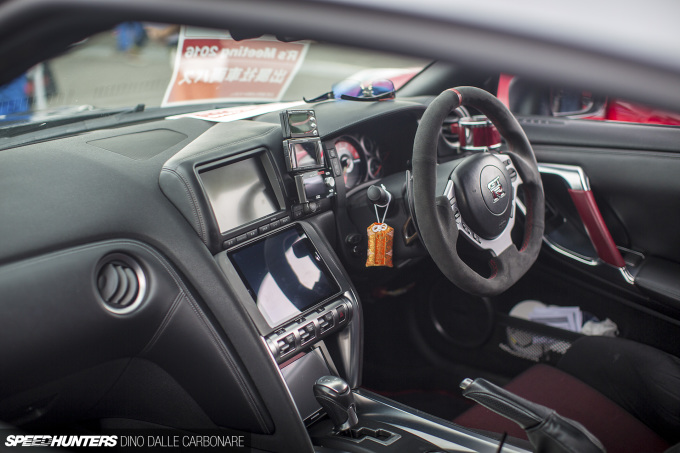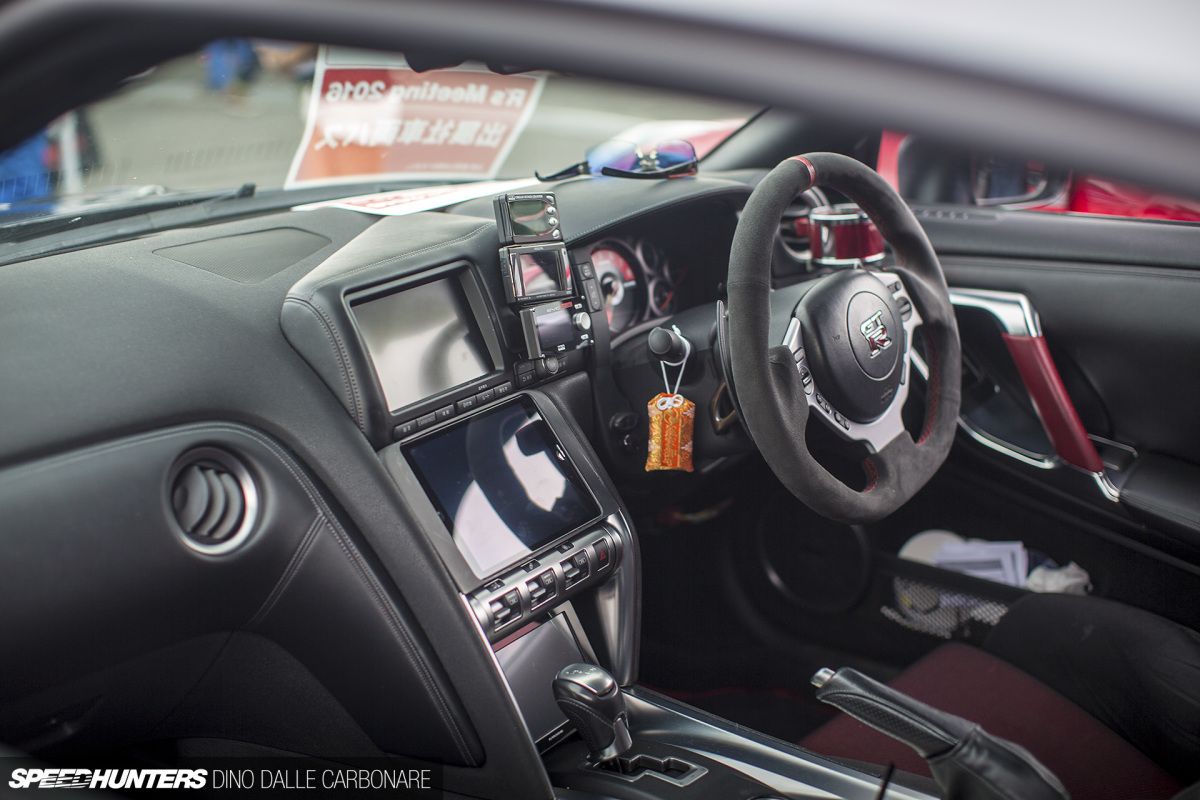 For the R35 crowd, it's all about boosting tech if the interior of this car was anything to go by. The A/C and audio control panel was eliminated in favour of an iPad install, and below that there was another LCD screen, plus a collection of auxiliary gadgets from HKS. I wonder if the alternator needed an upgrade as well?!
The Best Of The Rest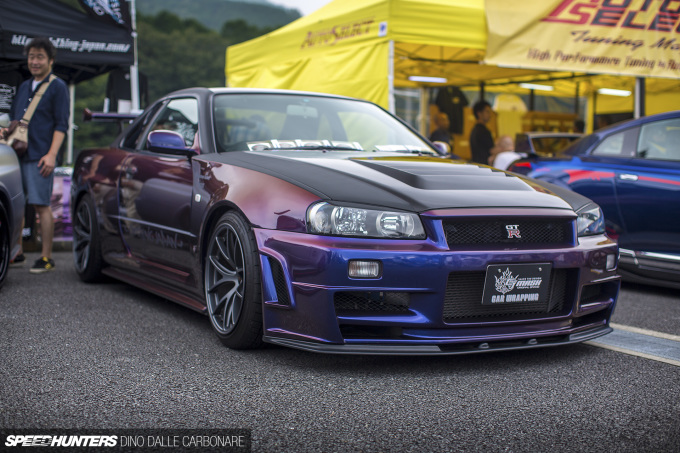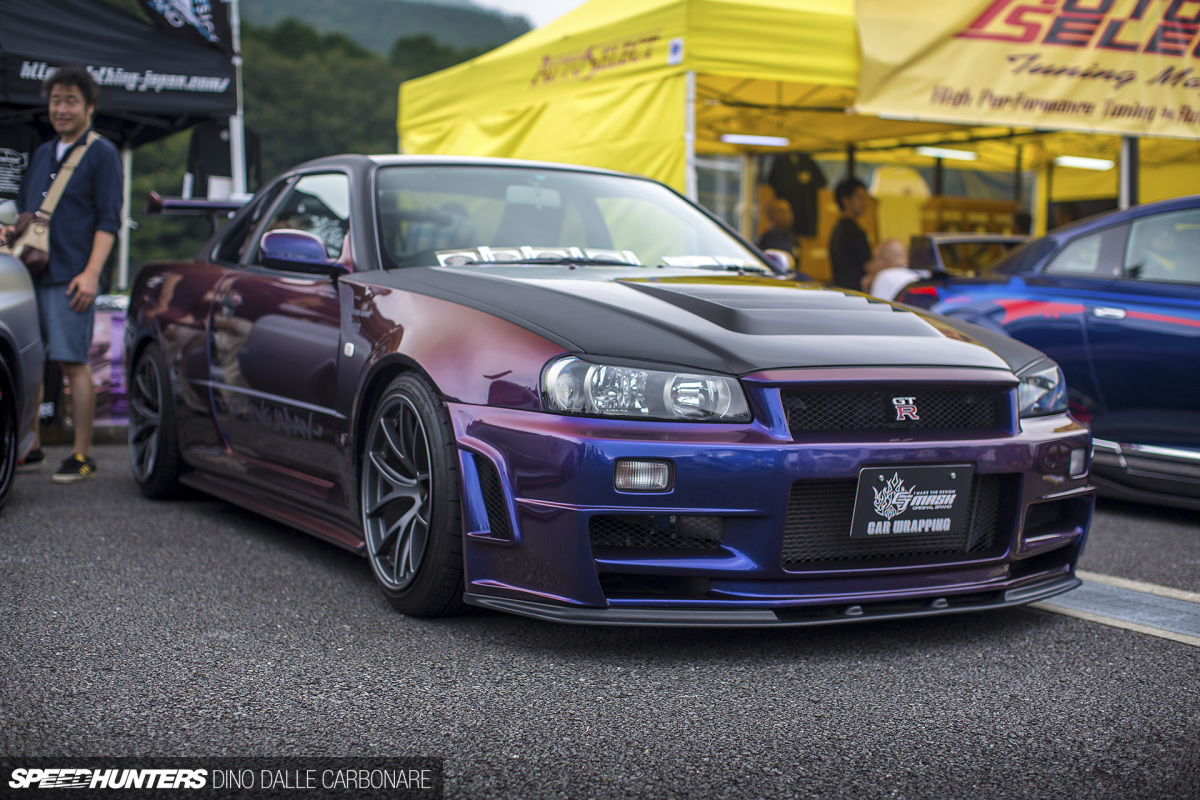 The more I looked at this Midnight Purple 3 R34, the more I was convinced that it's one of the best colors the car was offered in. Mind you, having the whole Nismo catalogue of aero parts thrown at it probably has something to do with the appeal of this car.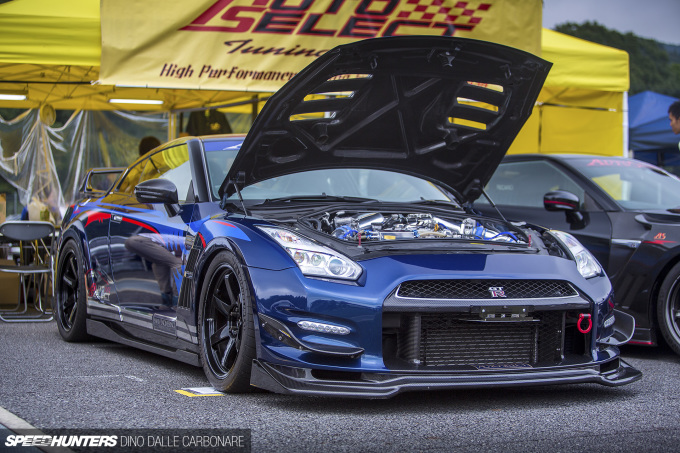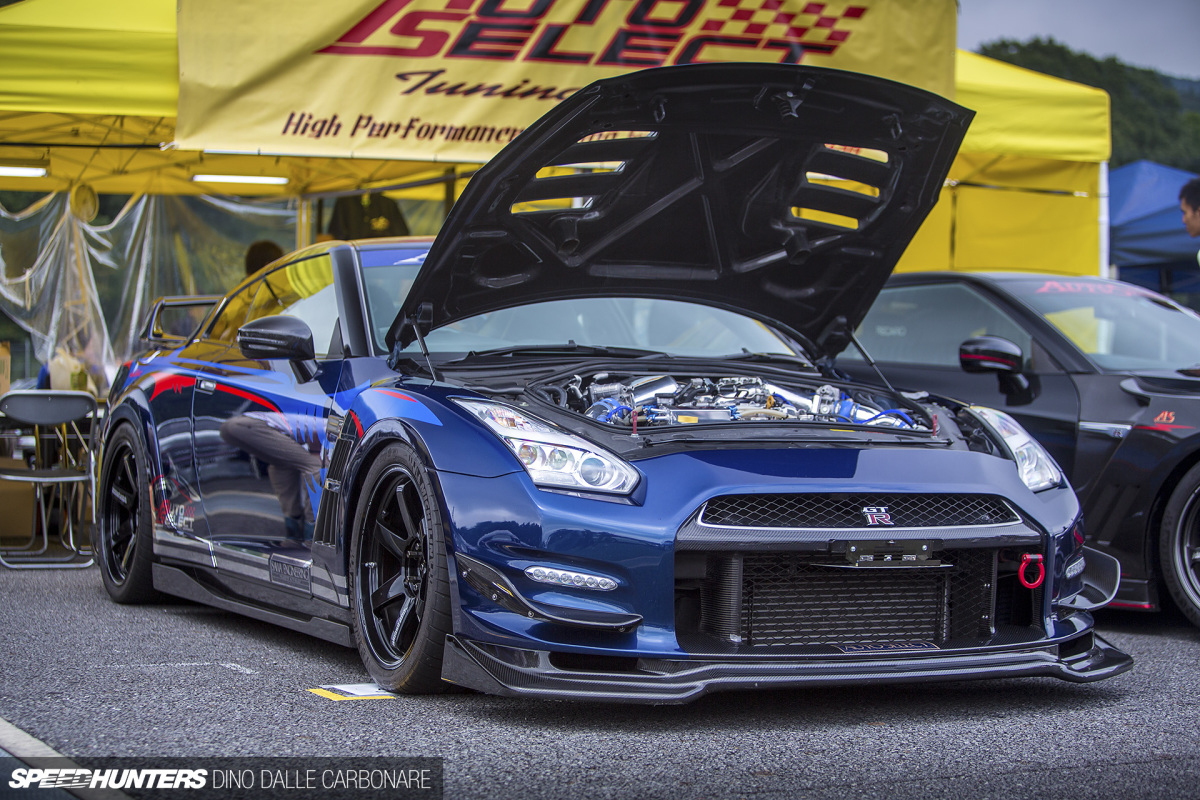 Next to the R34 was the Auto Select R35. I love the style the AS guys have, it's geared towards functionality and style, and you know this thing gets used in anger as the Sawa brothers are both crazy when they get behind the wheel.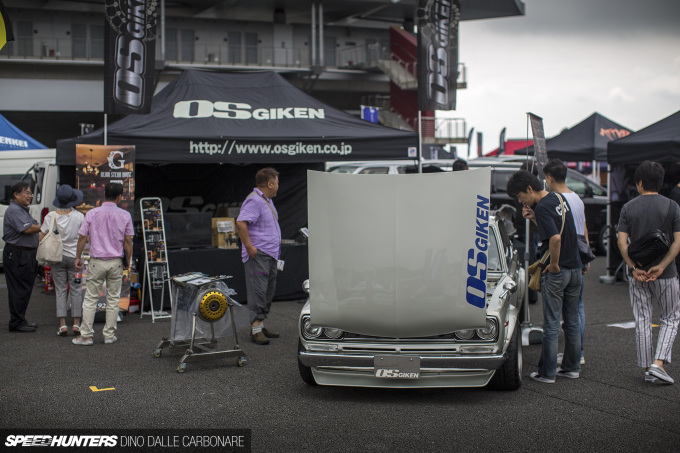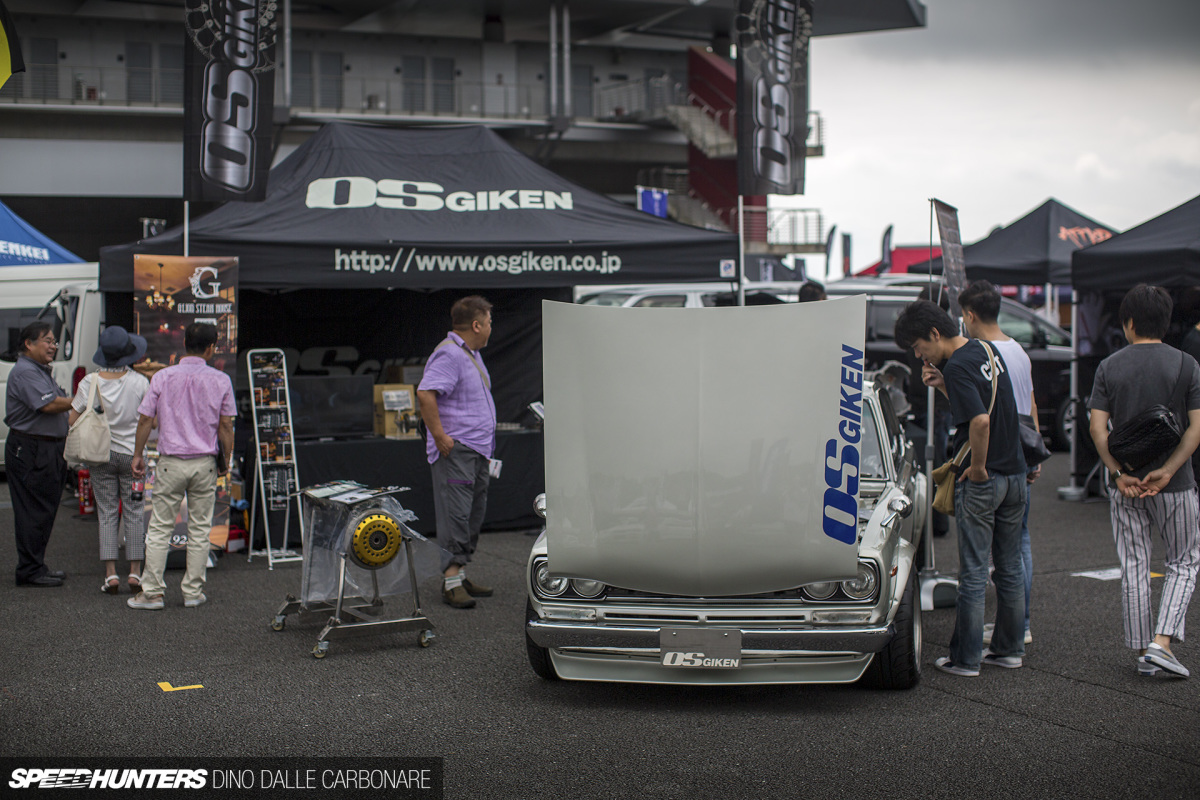 I told you there was some vintage stuff to break things up a bit, and OS Giken did its bit with this KPGC10 GT-R.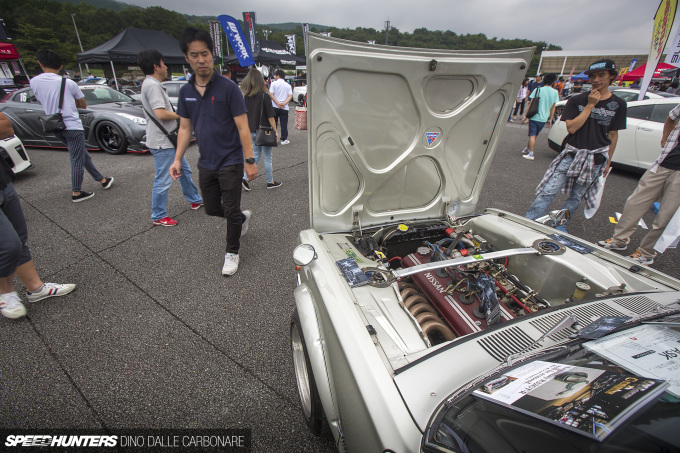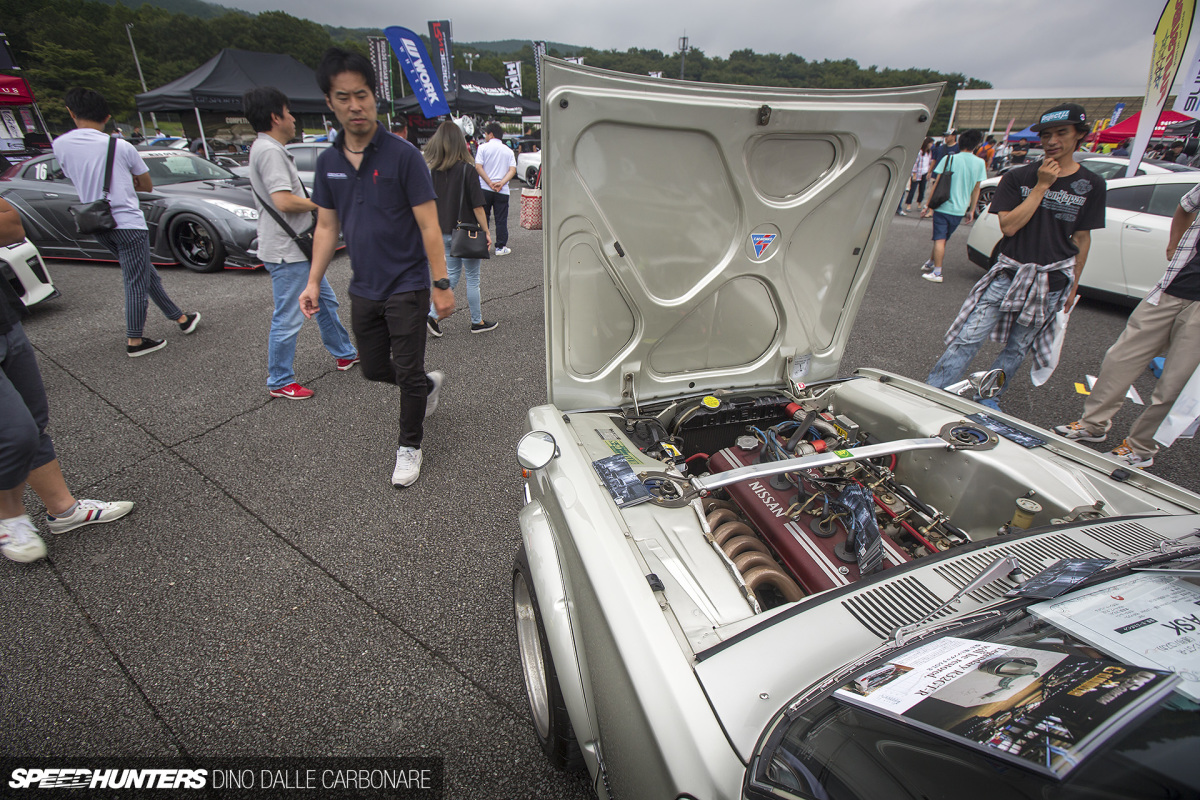 The OS Giken guys don't mess around, so you can bet it was the real deal too.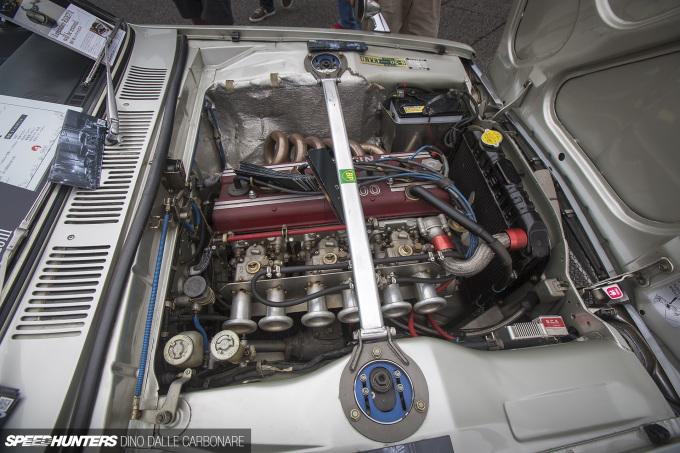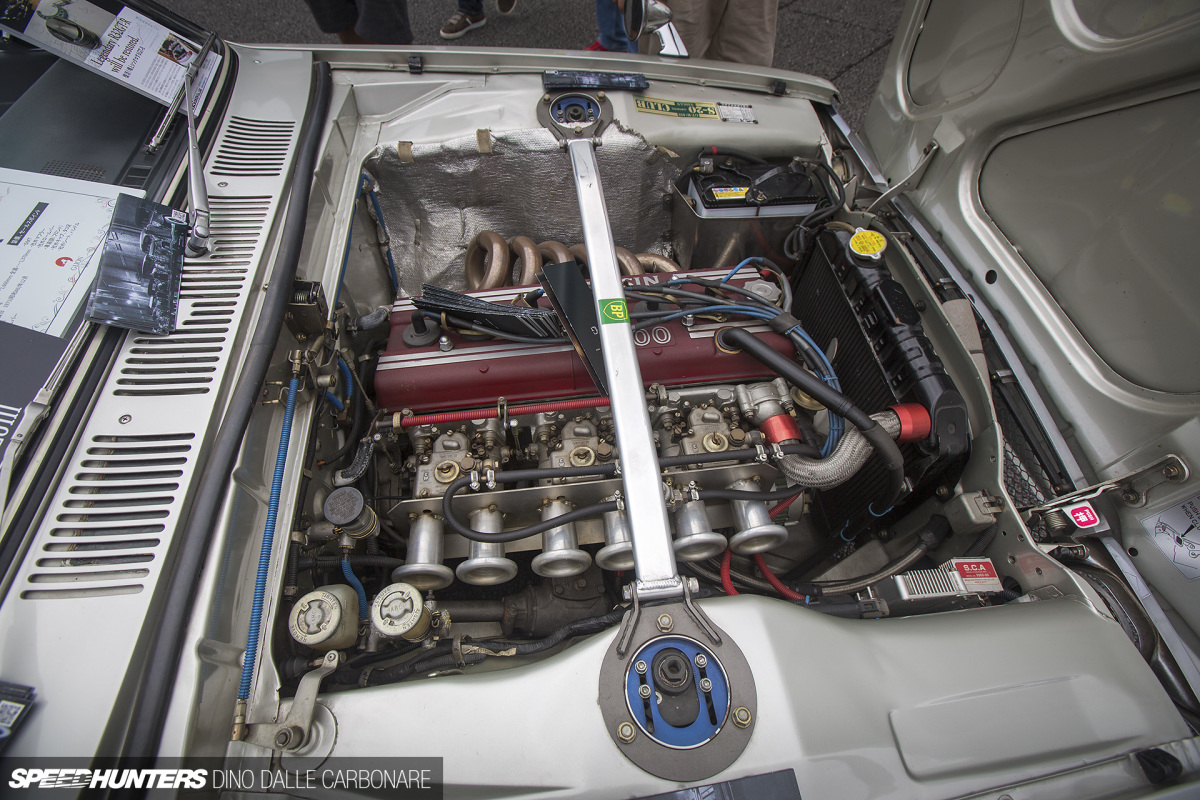 What this S20 2.0-liter straight six lacks in power, it more than makes up for with its ability to sing, especially when breathing through a set of upgraded carburettors and velocity stacks.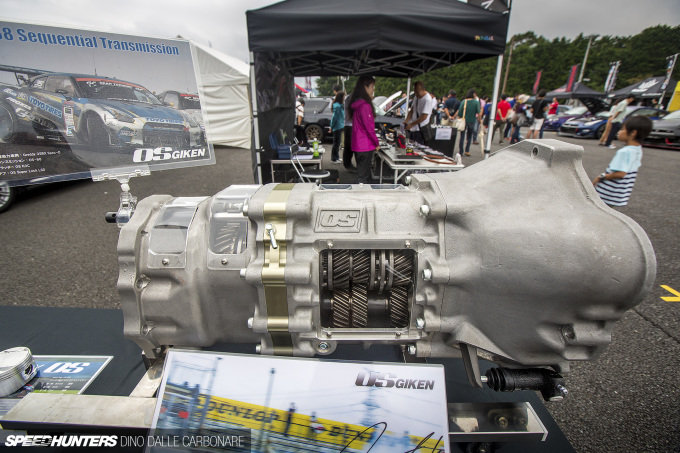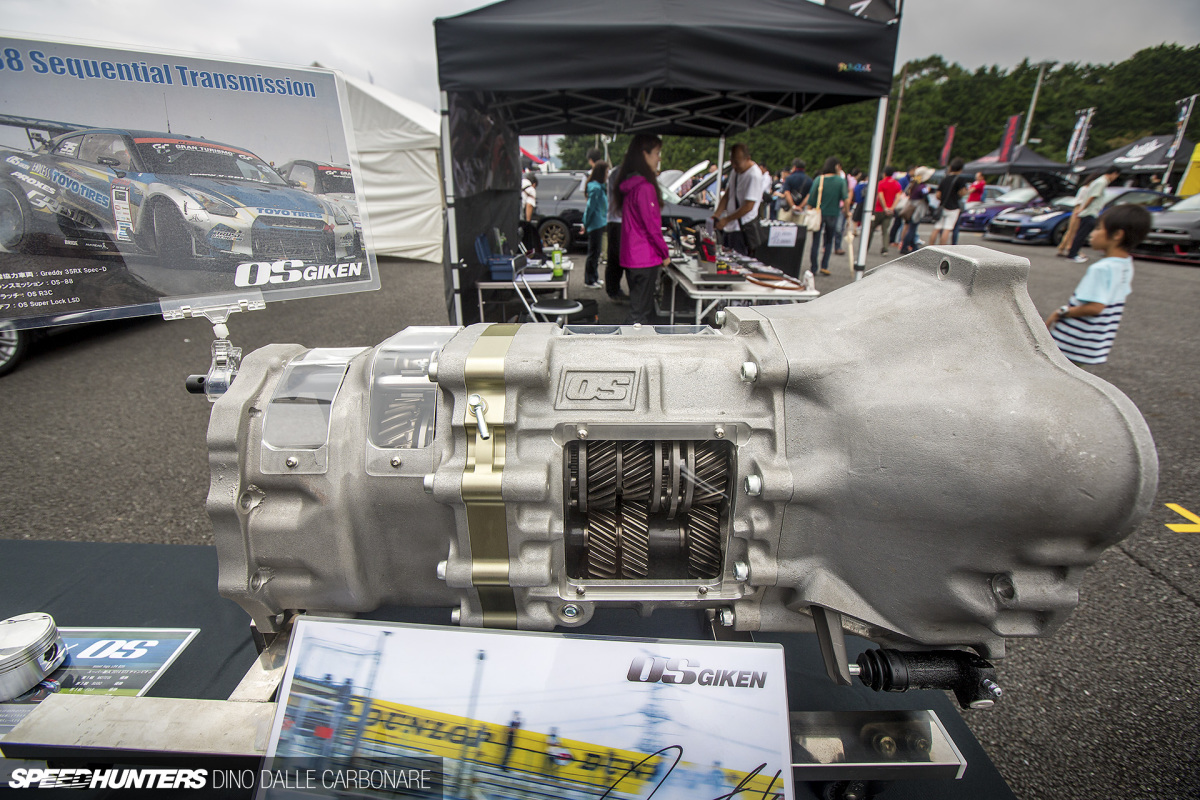 While the Hakosuka was nice, it didn't take long for OS Giken's OS88 6-speed mechanical sequential gearbox display to capture my attention. This is the sort of stuff you need a moment alone with…
Earlier in the post I talked about Endless having a product displayed on the Midori stand, and this is it. These collaborative 6 & 4-pot monoblock calipers look beautiful with their dark anodised mirror-like finish, but the best thing is, they don't cost the world. Well, far less than what Nismo would ask you for an R35 front and rear brake upgrade kit anyway.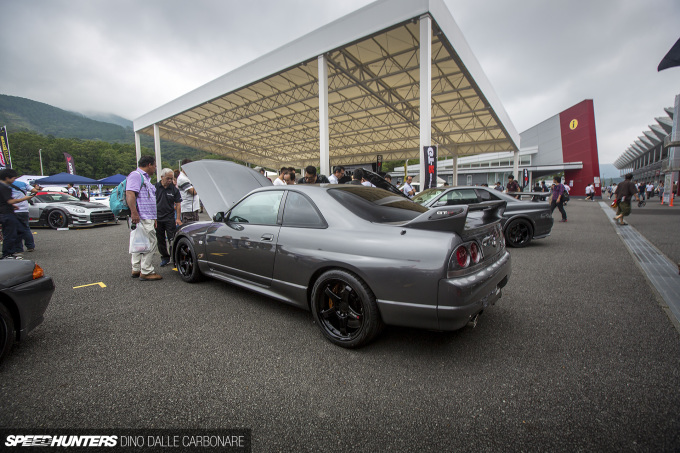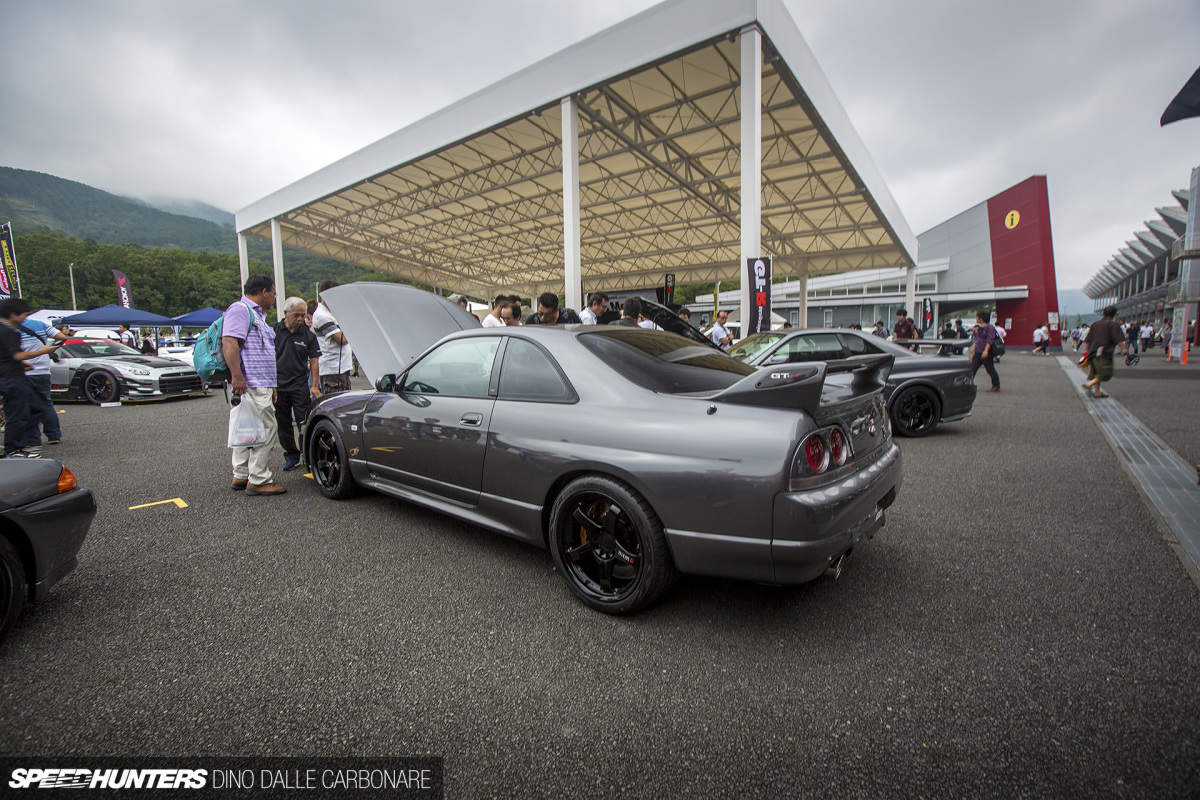 Speaking of Nismo, this is the car everyone was going to its booth to see. The BCNR33 had been in the works for close to two years, and now complete it oozes the usual quality and presence we've come to expect from a Nismo car that's been meticulously rebuilt from the ground up by its race mechanics. For that sort of premium touch you do pay a lot, but these will become some of the most sought after collector GT-Rs in the future.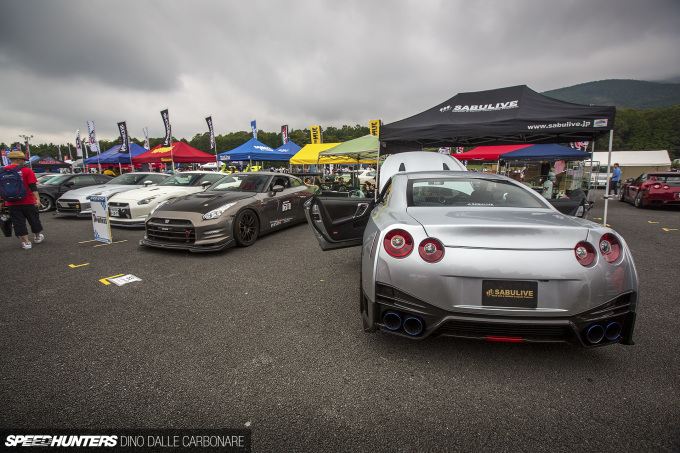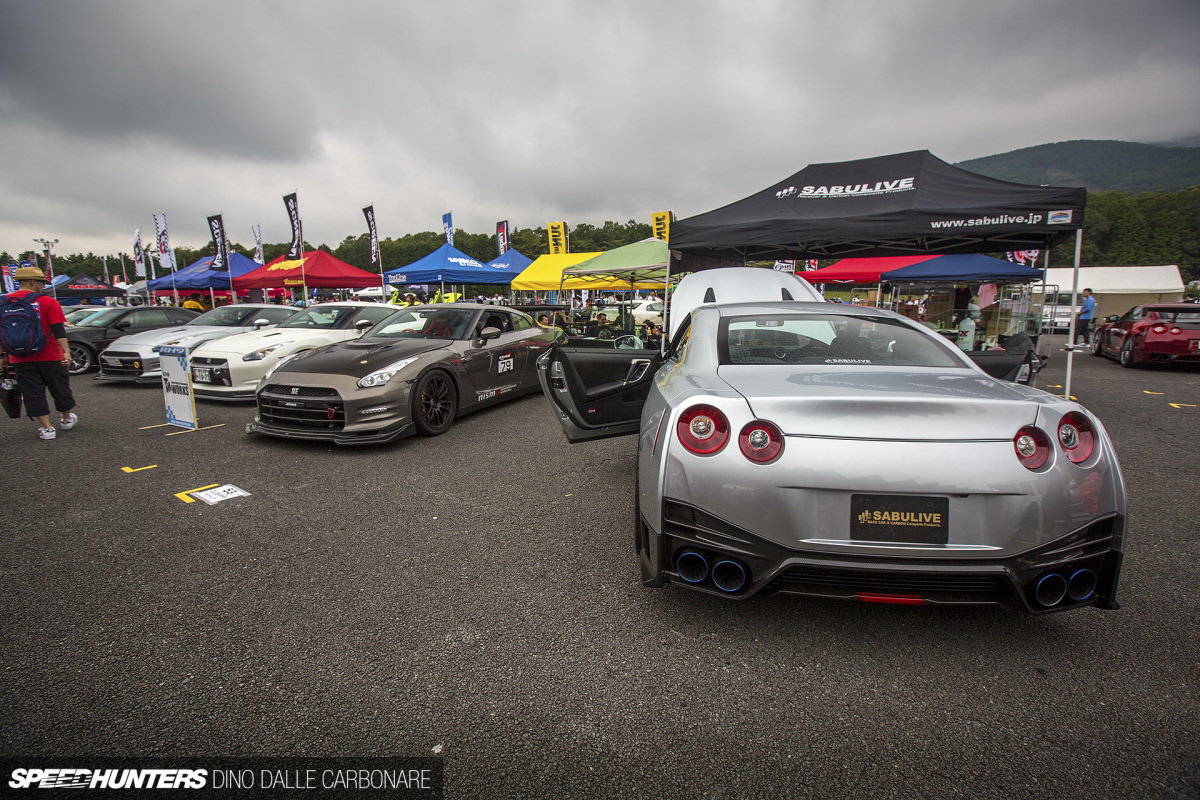 Sabulive is an old school drag shop from Toyama in the south of Japan, concentrating on high power builds, one-off cars and very light dry carbon bits and pieces.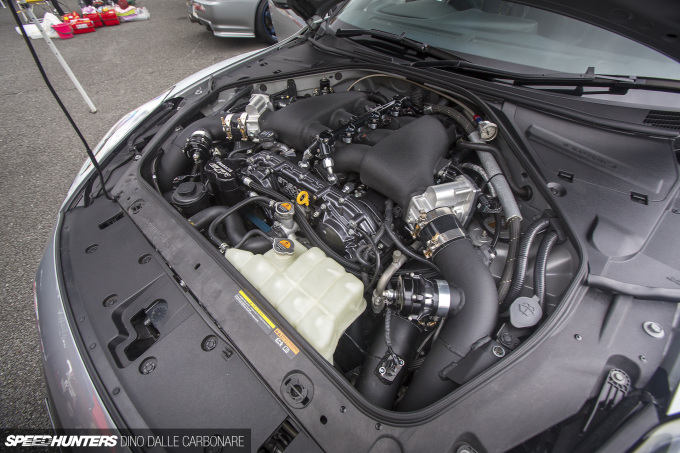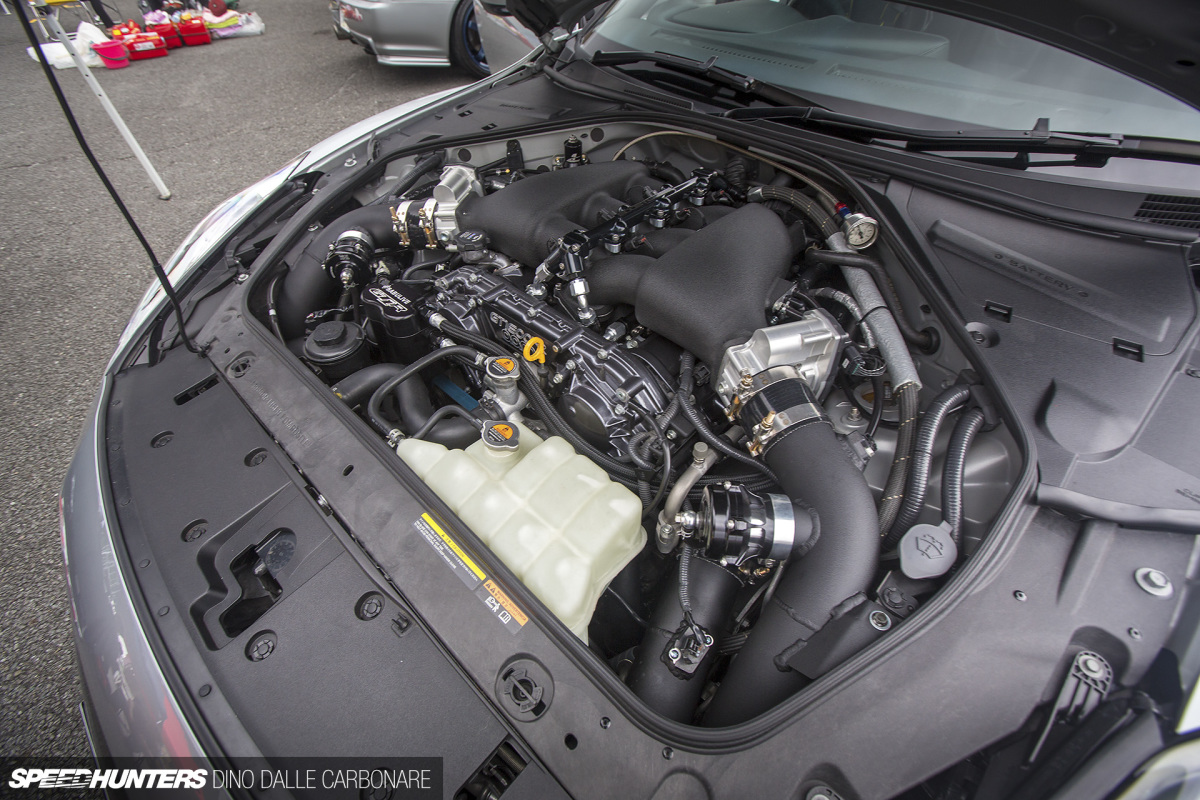 The guys showed up to R's Meeting with this spoiler-less R35 built for serious drag work. I found it very refreshing too, as it seemed to feature some of the tech that the leading US R35 tuners have refined over the years.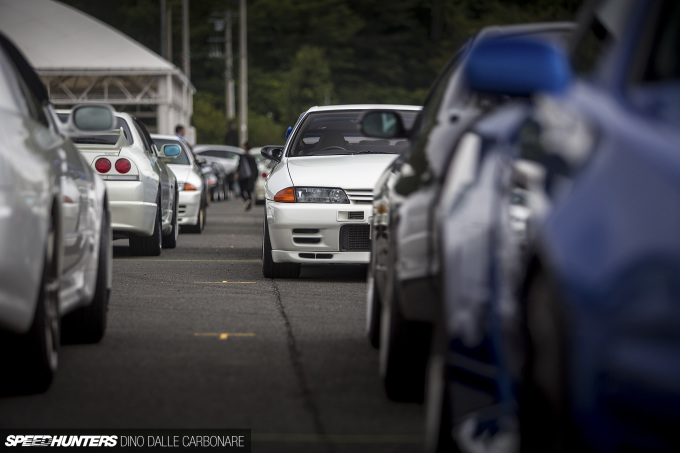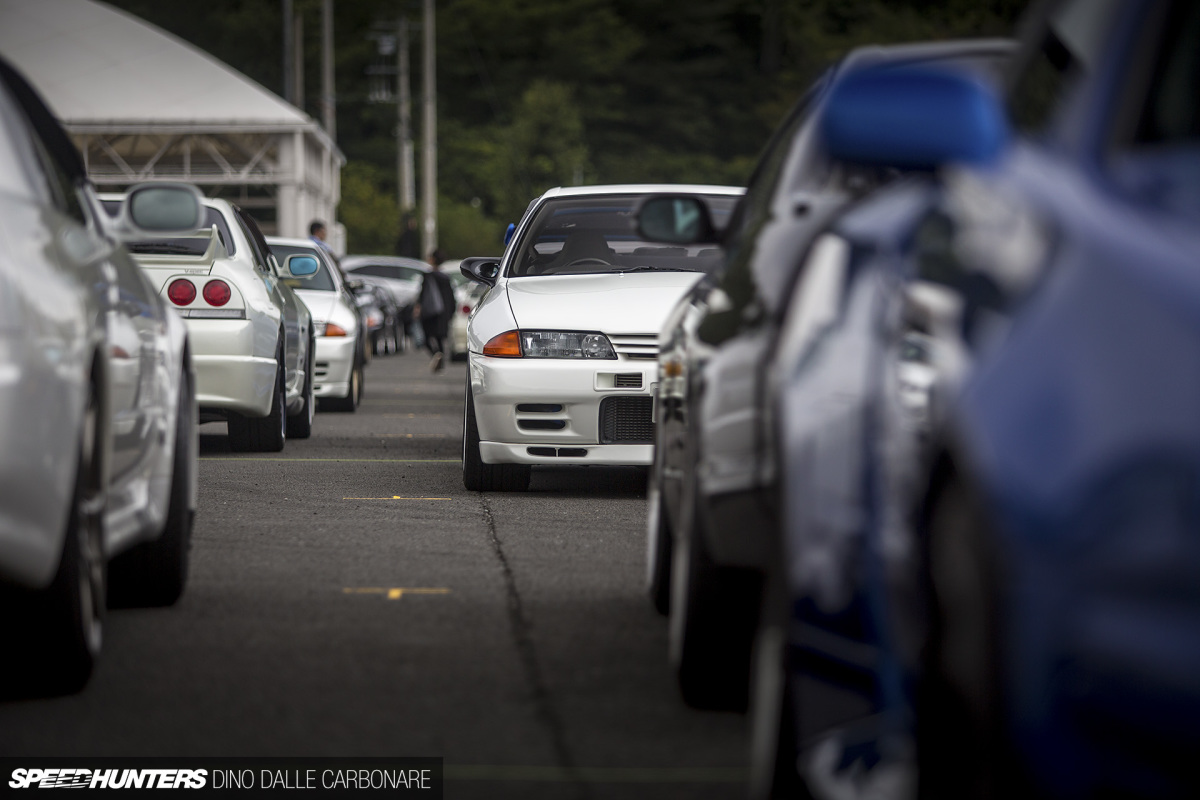 Walking through the rows of parked GT-Rs is probably one of the coolest things you can do at this event, as you get an immediate idea of just how much these cars can be personalised. Not one is like the next, they are all reflections of their owners, and their styles and preferences.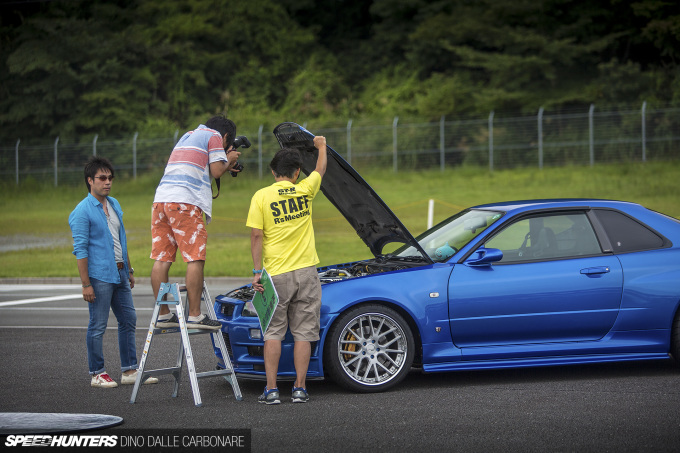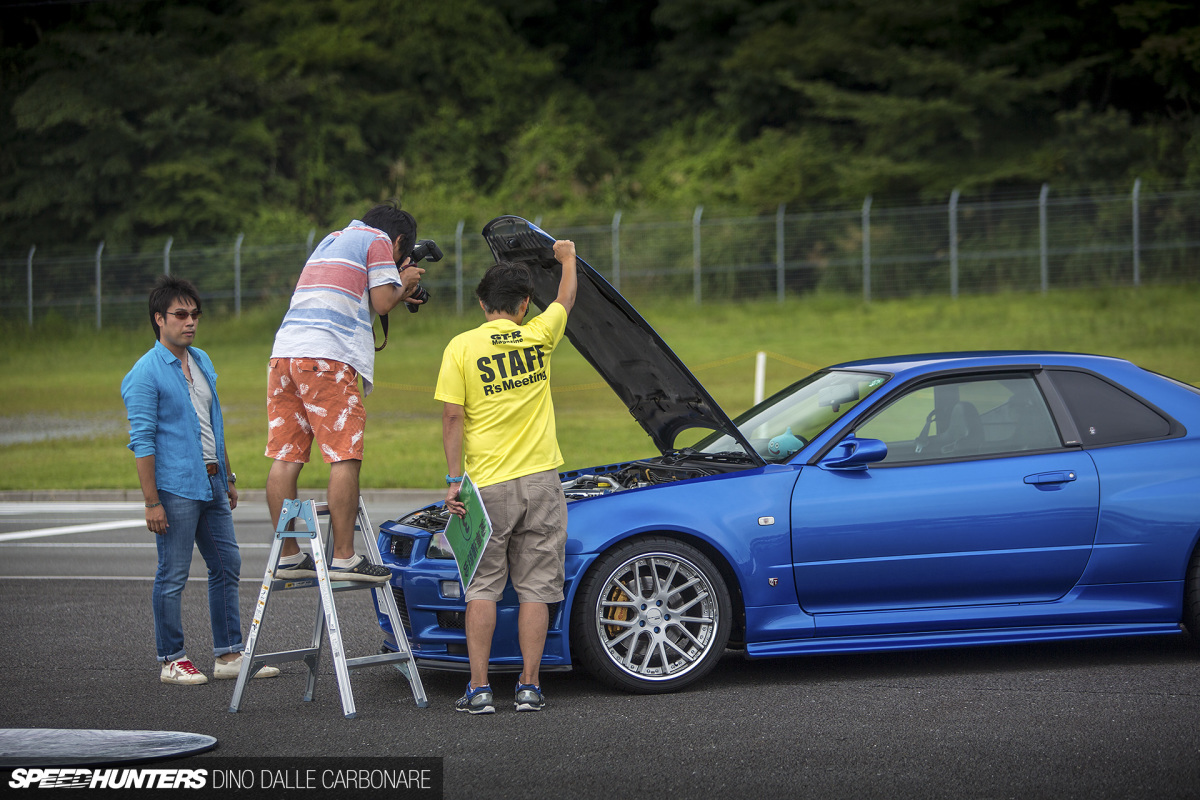 And that's why every year GT-R Magazine likes to document as many of them as it can.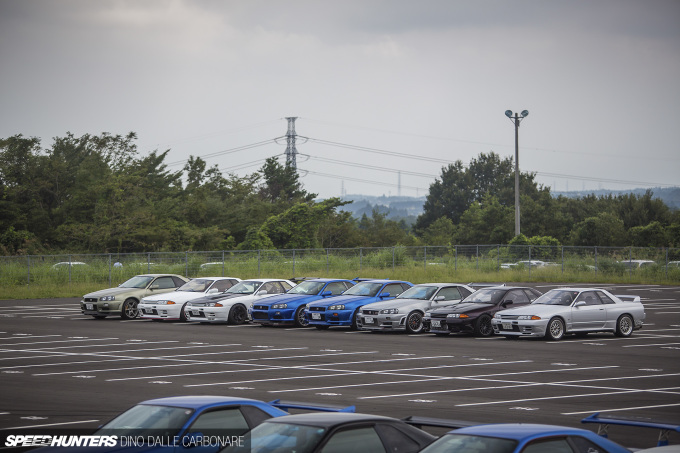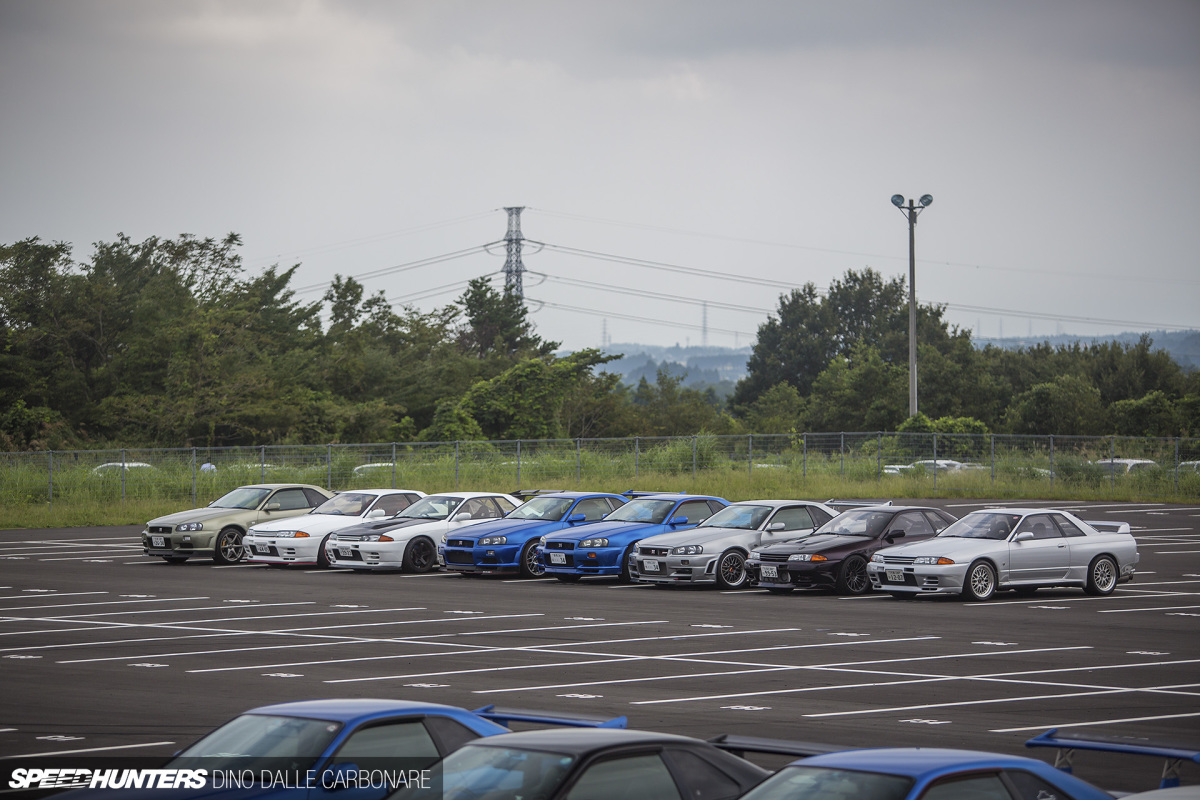 Every color of the rainbow. Well, not really, more like every color of the very limited Nissan color option lists! Still, you get a feel for the selection that was present, even if this shot was taken later after lunch when some cars had already left.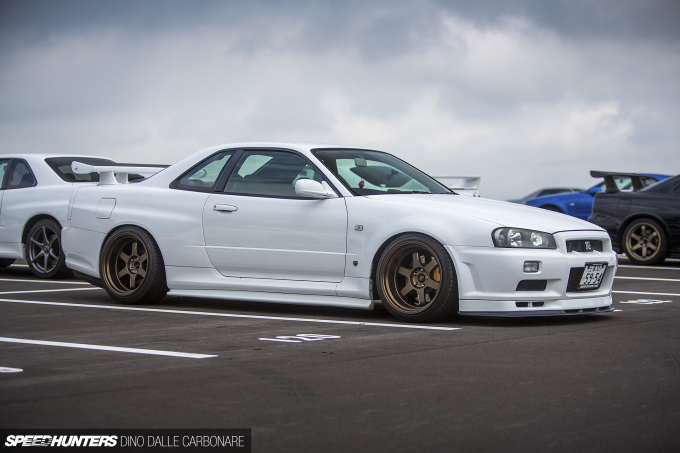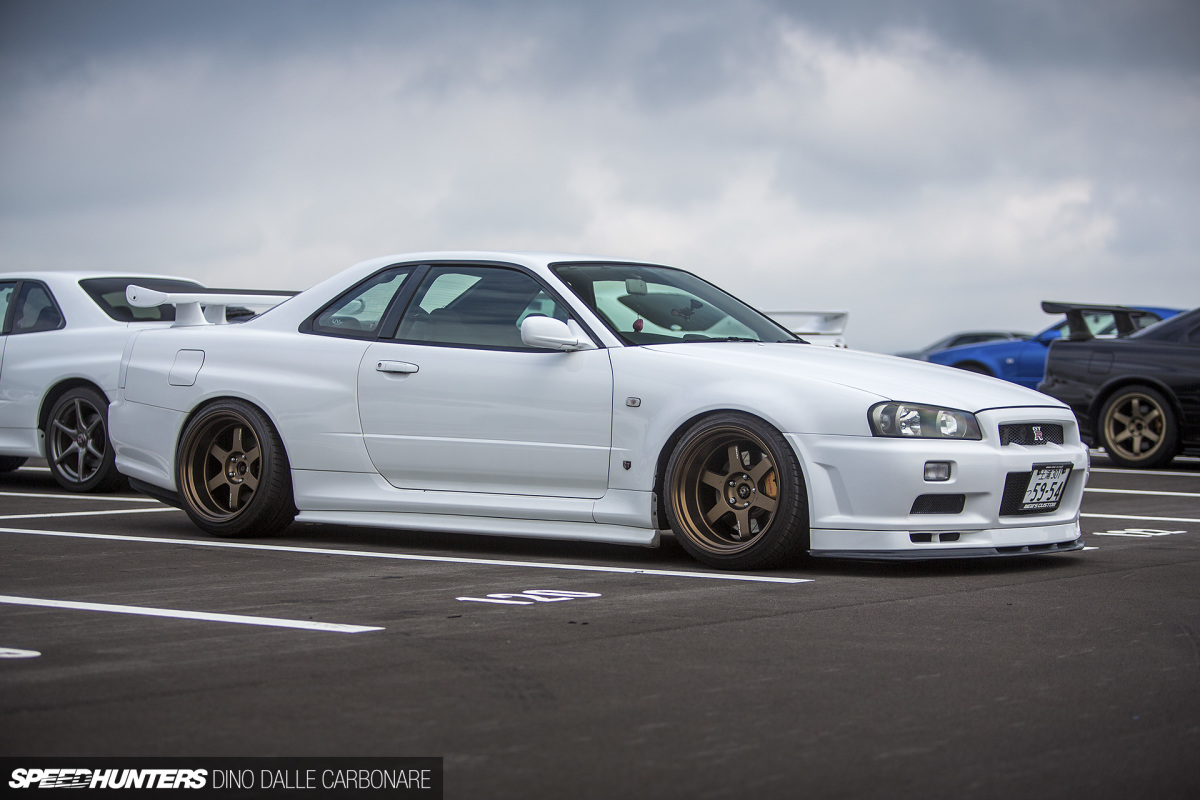 An R34 GT-R on Volk Racing TE37Vs? Yes, and how refreshing! There didn't appear to be much space for aftermarket calipers, but this look is definitely something I'd love to see more of.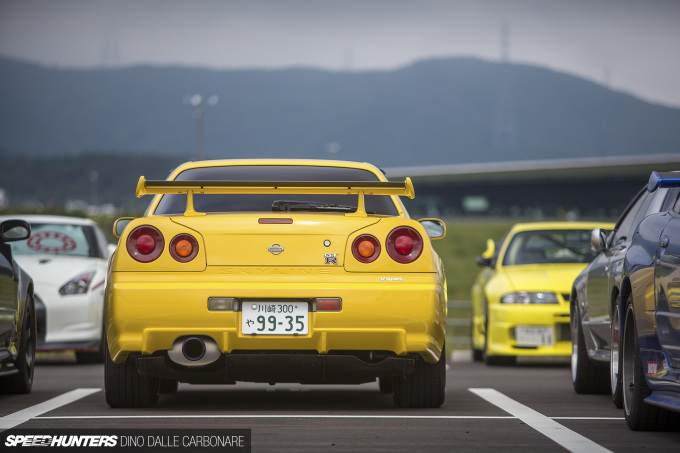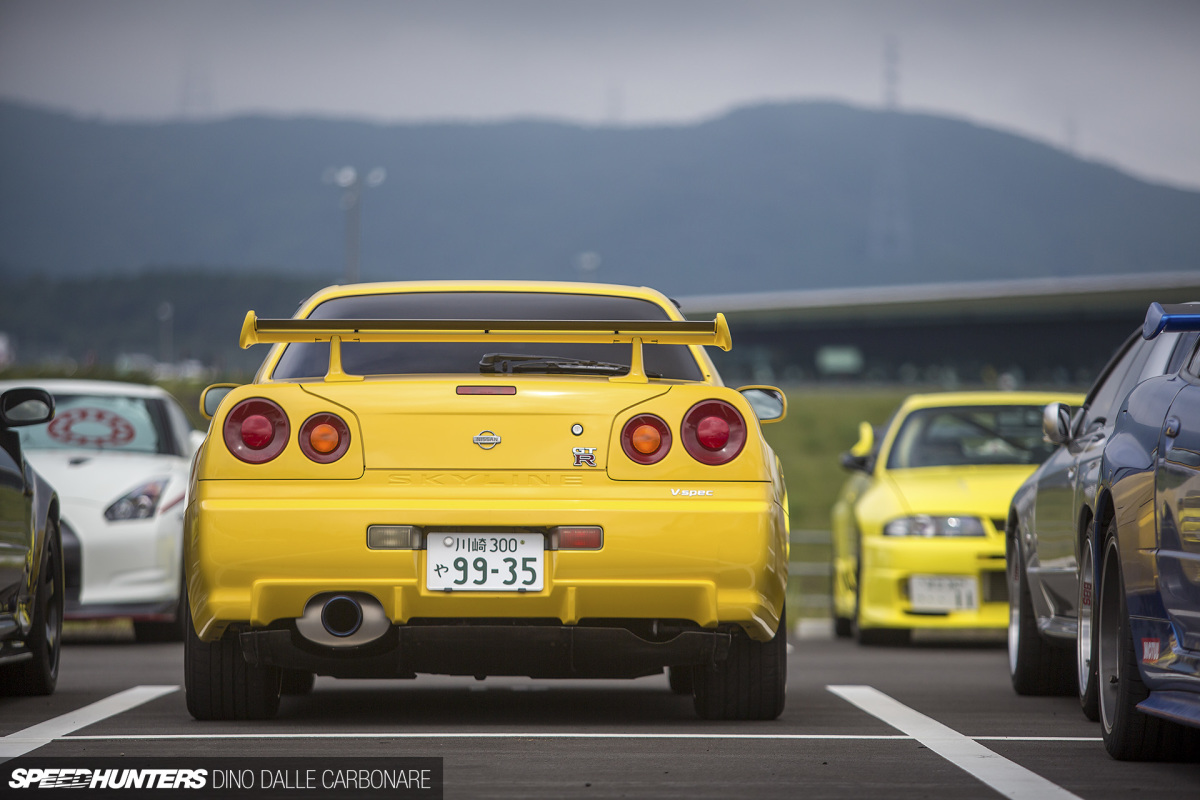 And it wasn't the only R34 that caught my eye. This yellow example was a bit of a rare find as not too many were made in this color (zenki only).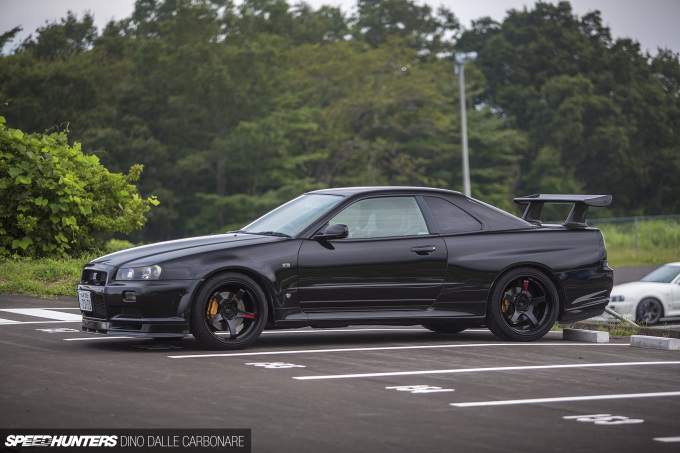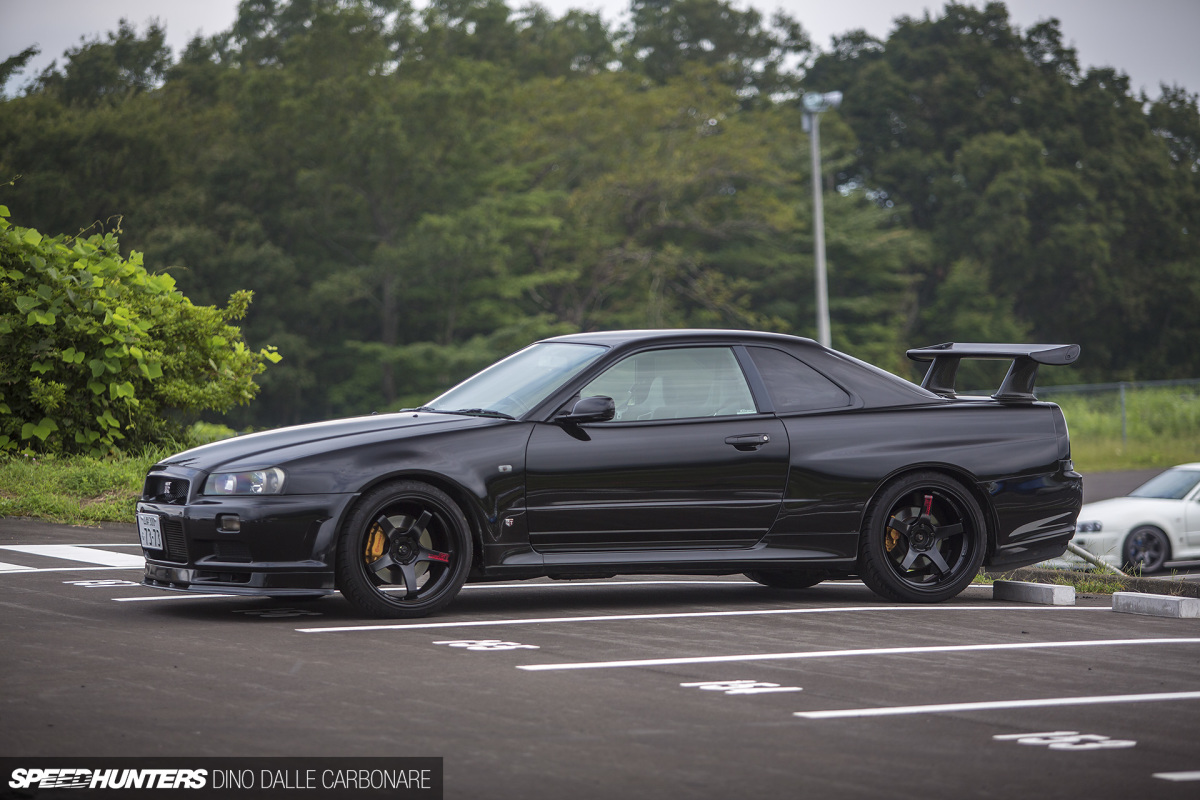 The murdered-out look works rather well too, don't you think?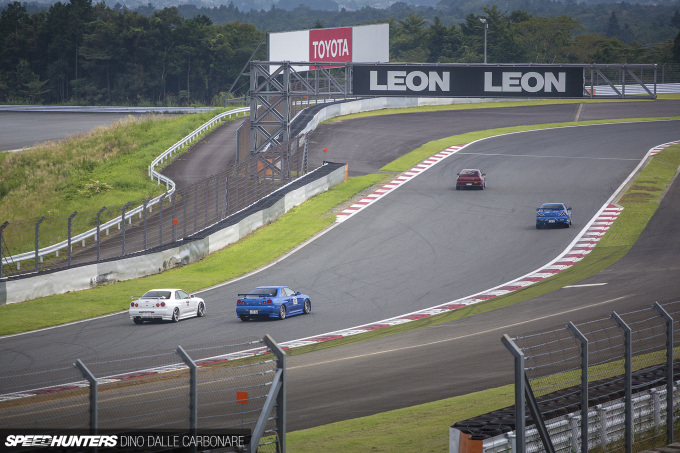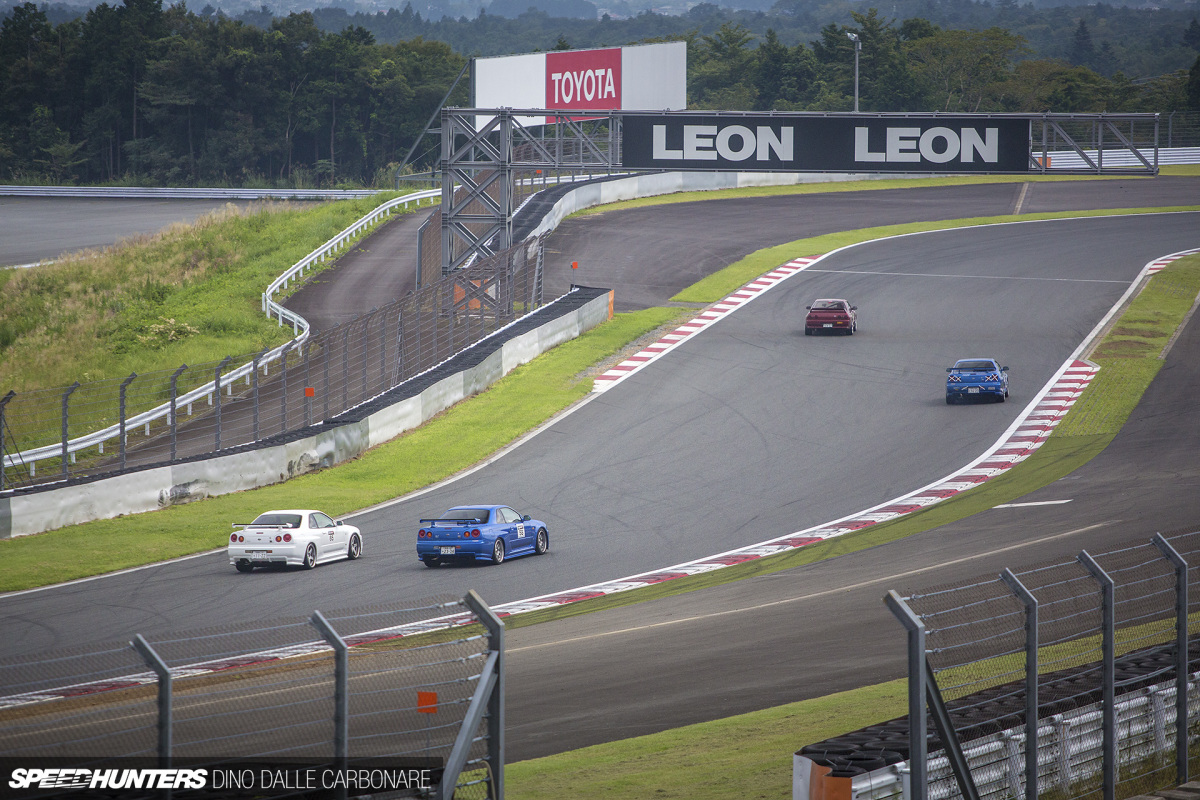 Alongside the static portion of the show there was also continuous track action, both in the form of a timed track day, as well as a few parade laps organized as more of a track experience opportunity for owners.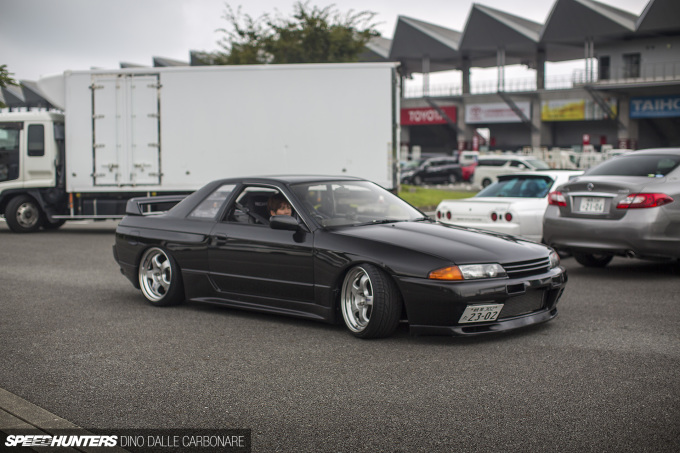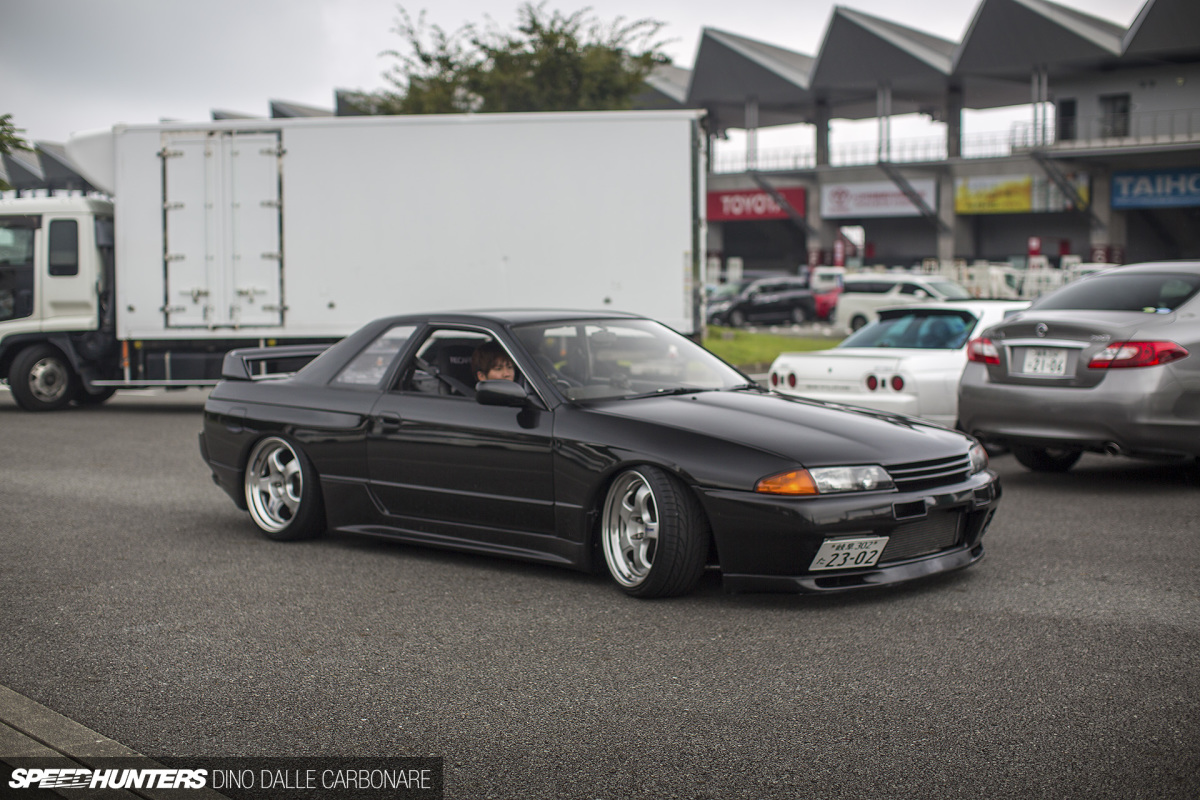 But what about stanced GT-Rs? There's always something for everyone in Japan and I did come across a few slammed cars, like this BNR32 on Work Meisters.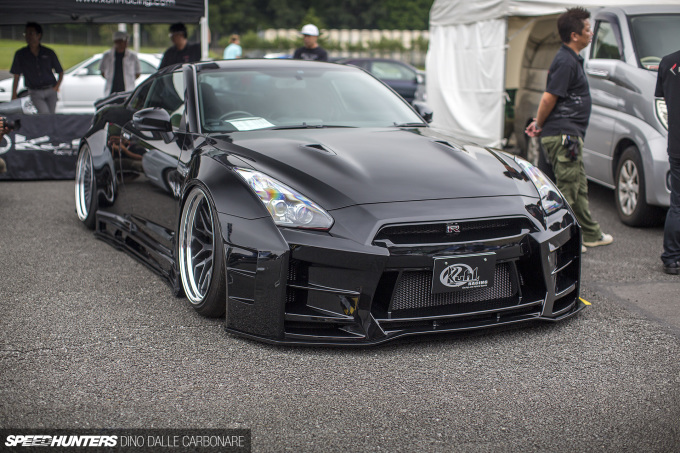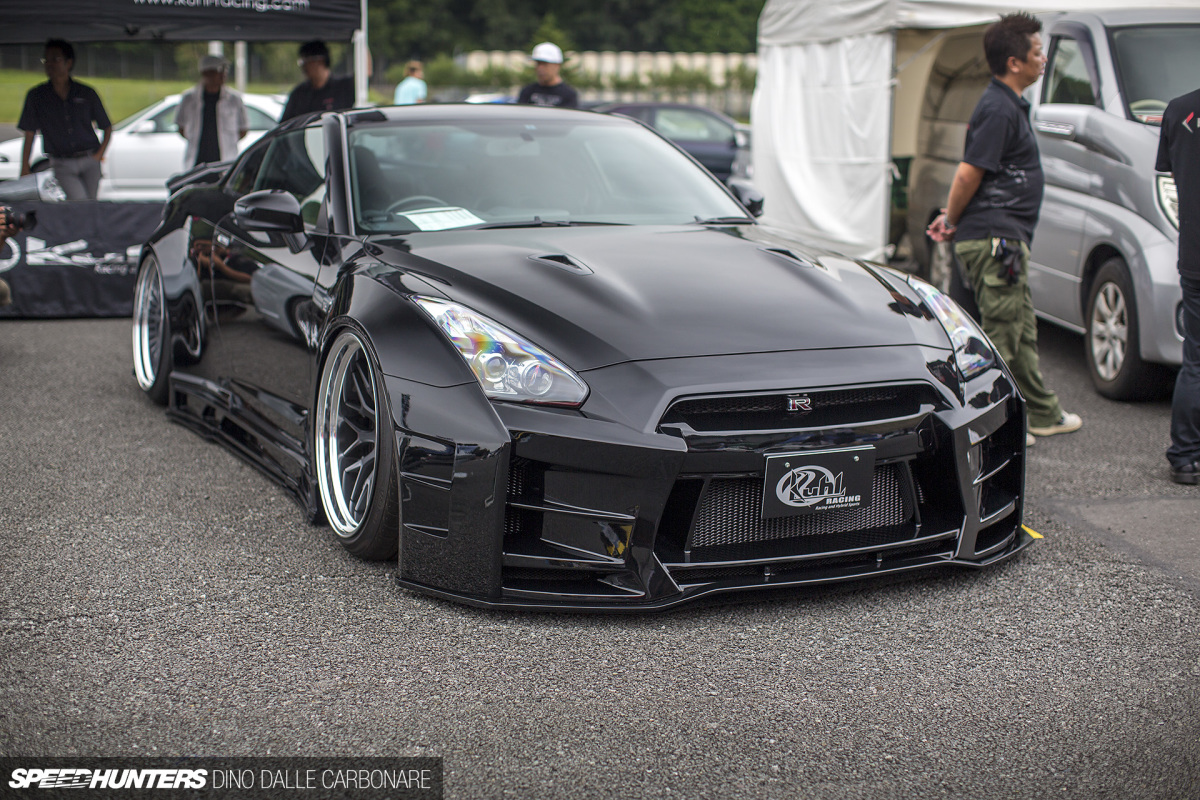 And also this impossibly low and wide R35 built by Kuhl, the guys that created those gold and silver Tokyo Auto Salon demo cars we've seen over the last couple of years. This R35 isn't on air either, just in case you were wondering.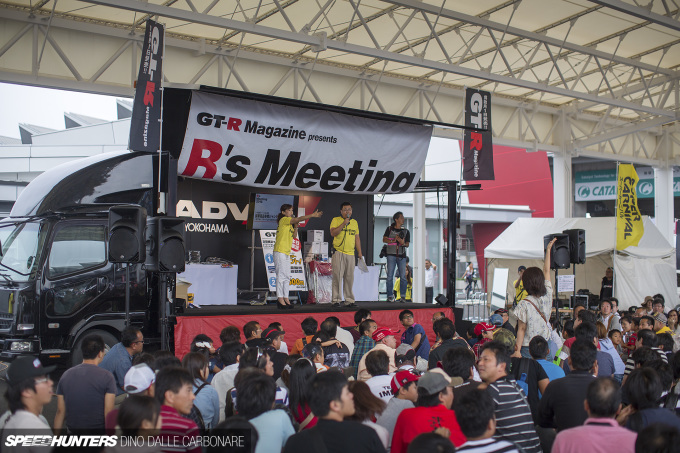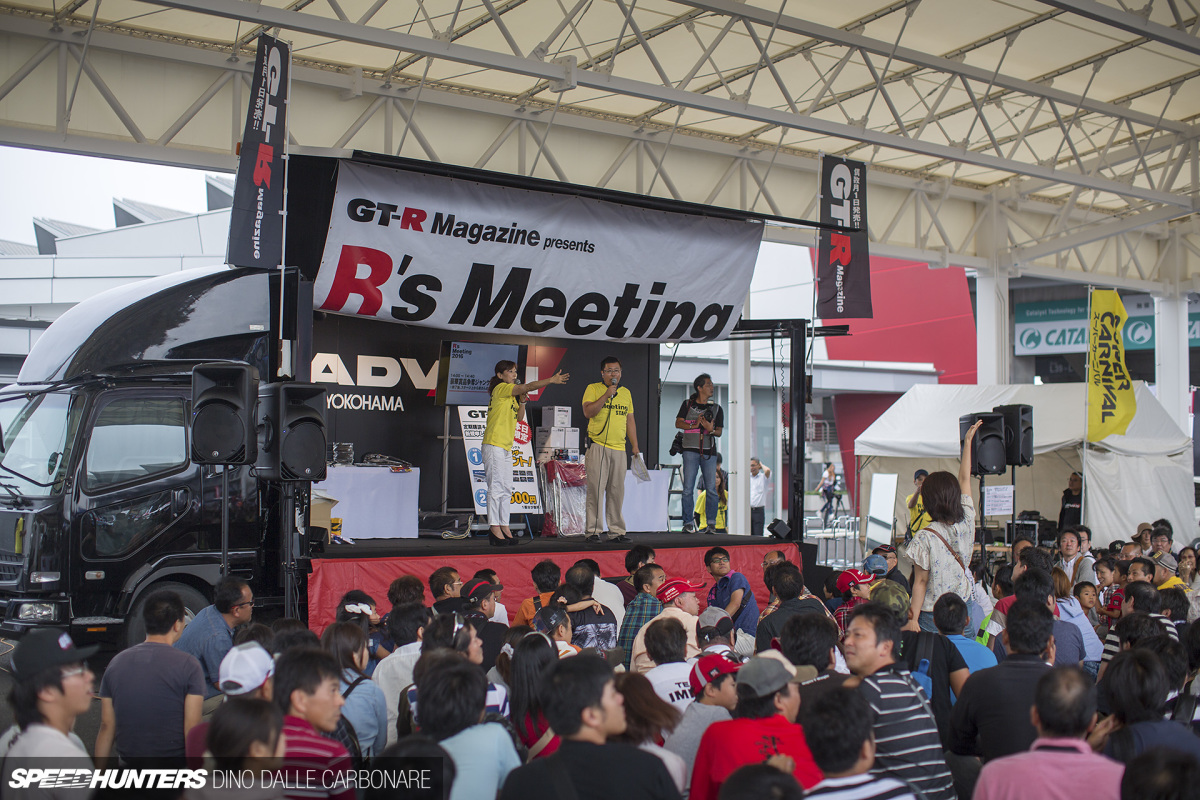 No Japanese event could possibly be complete with a stage where talk shows and various other forms of entertainment take place, and it all ended with a round of Jan Ken Pon (Rock, Paper, Scissors) where a bunch of prizes were handed out to winners in the audience.
R's Meeting is always an awesome time out, and GT-R Magazine does a great job running it every year. I just wish it did more of them so we could all get our nerd on a little more often!
Dino Dalle Carbonare
Instagram: speedhunters_dino
dino@speedhunters.com