In a first for Formula Drift, this year's Pro series is an eight round affair. My seventh set of photos are normally captured at 'The House of Drift', also known as Irwindale Speedway, but that's not the case for 2016.
The championship race has pretty much come down to three drivers: Fredric Aasbø, Vaughn Gittin Jr., and Chris Forsberg, and with the grand finale now just around the corner, there are only a few battles left to decide the overall winner.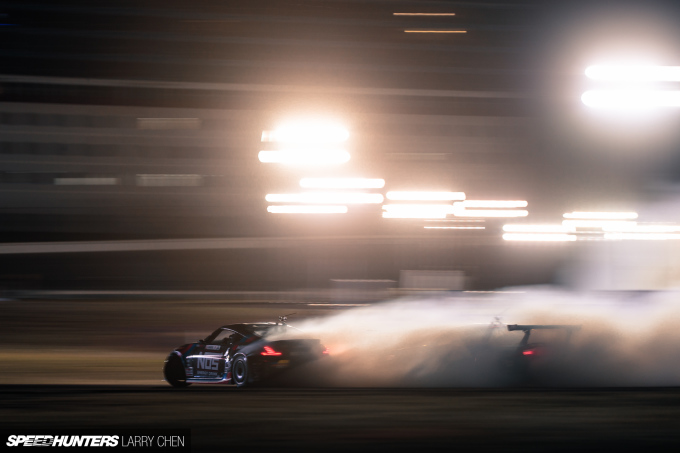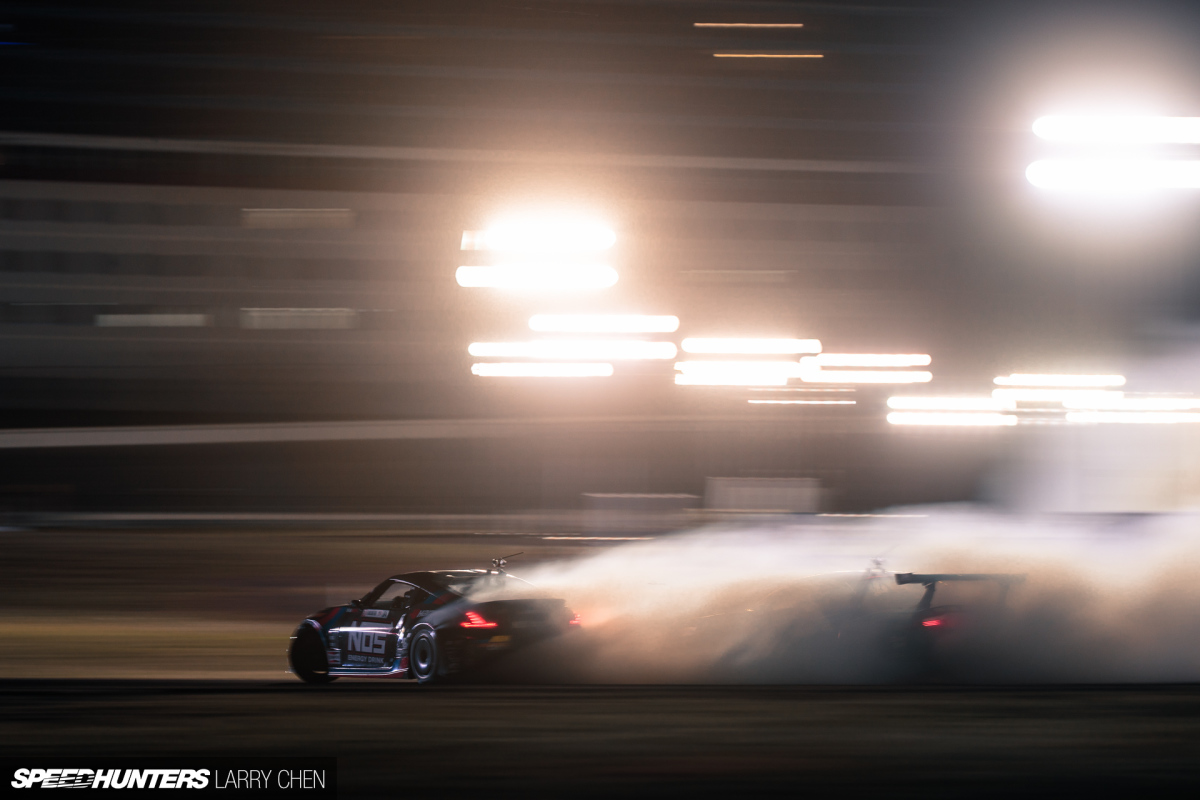 In no particular order, here is a collection of my favorite images from Texas Motor Speedway. Enjoy!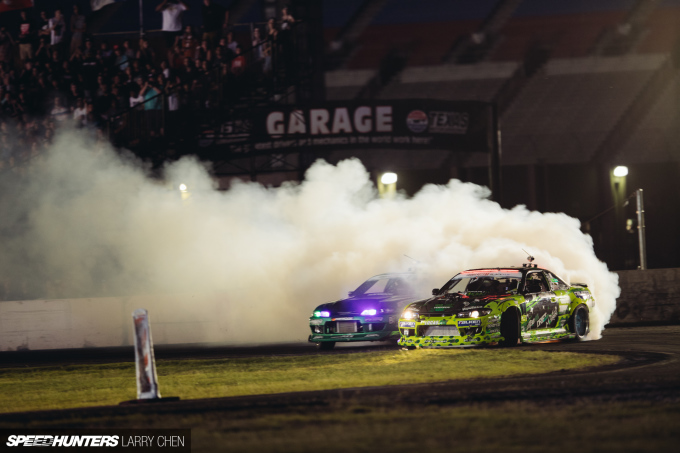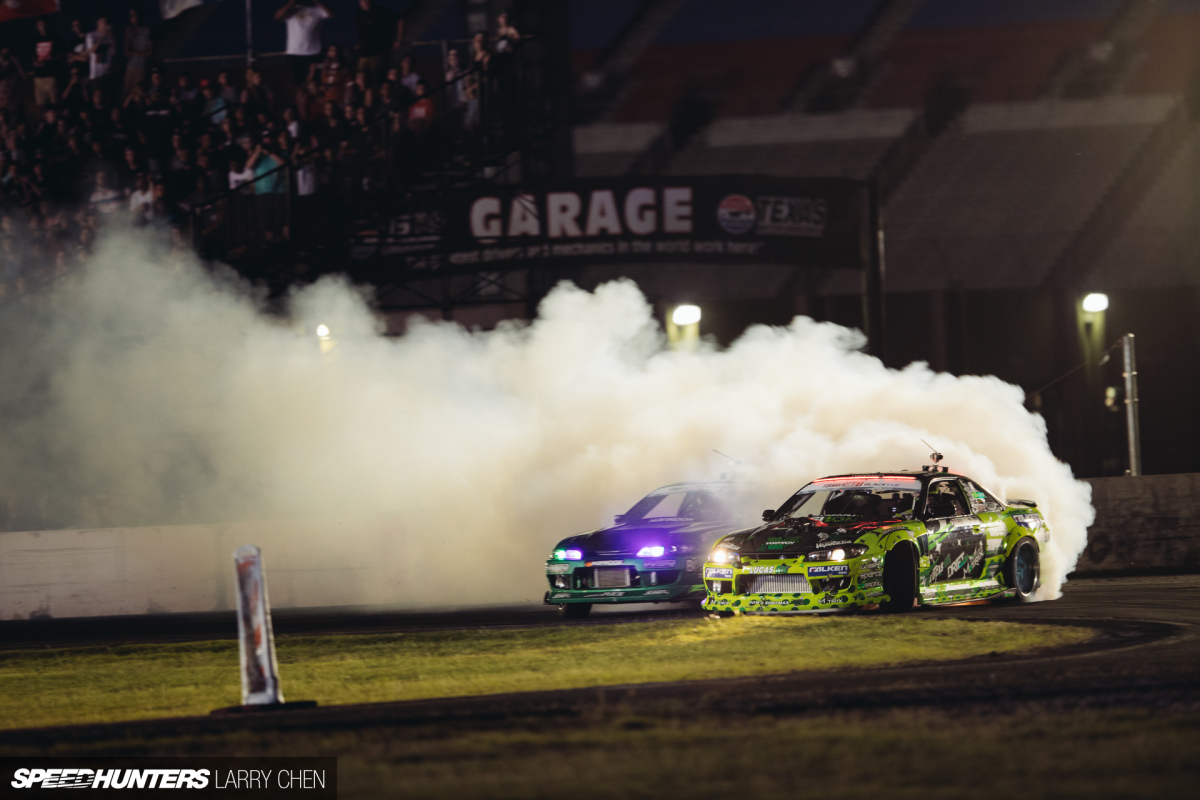 Matt Field is a young driver with a dedication like no other, and in Texas he took his very well deserved first win.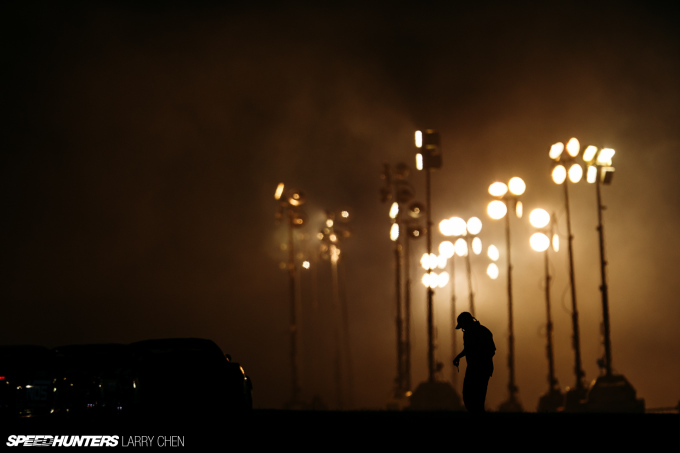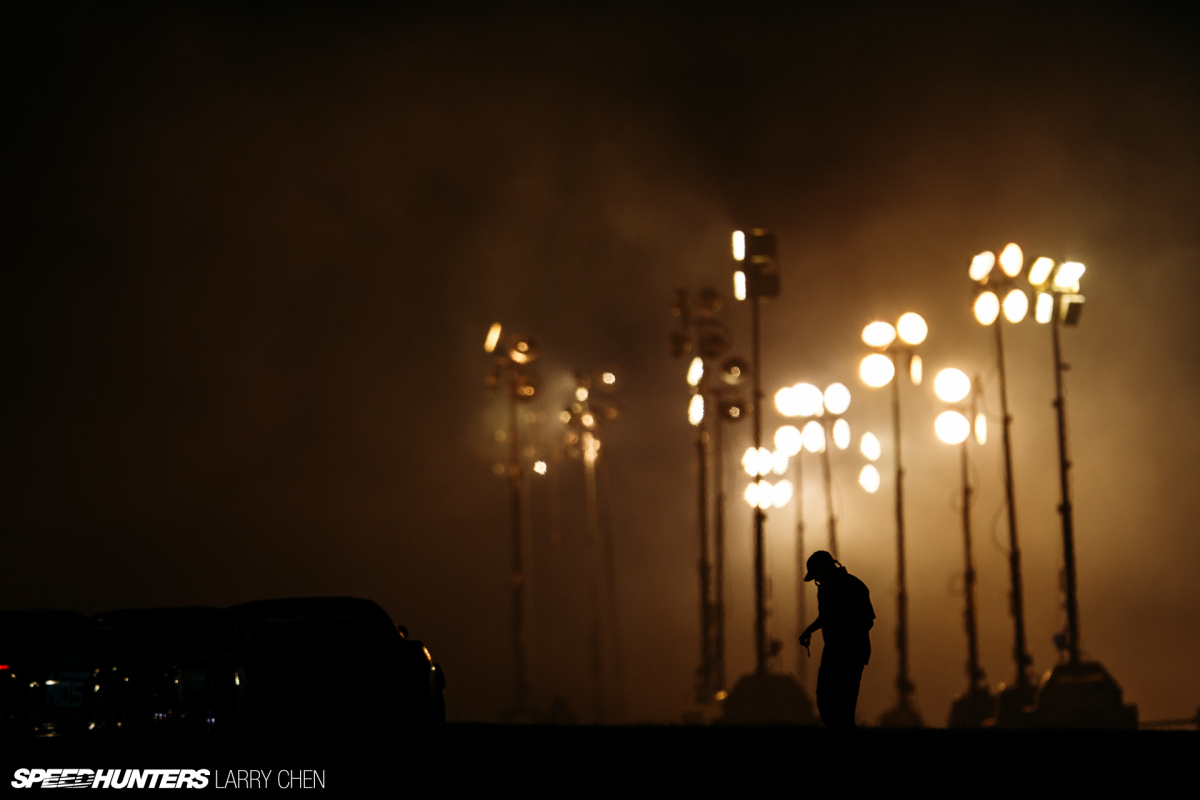 Luckily for the fans and staff, the usual Texas heat was not so bad this year. Having the main competition run under lights definitely helped though.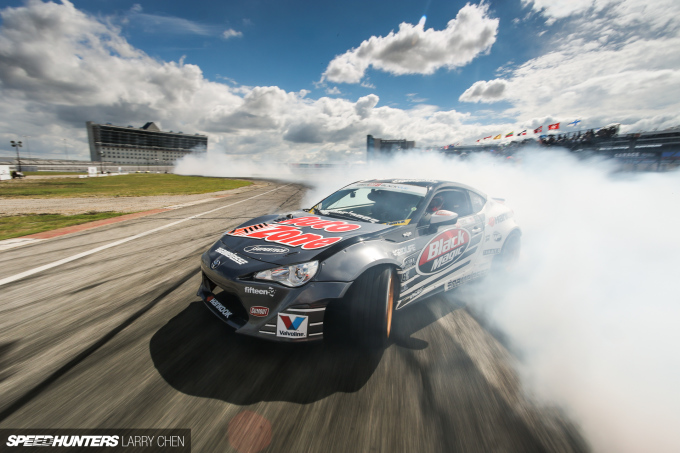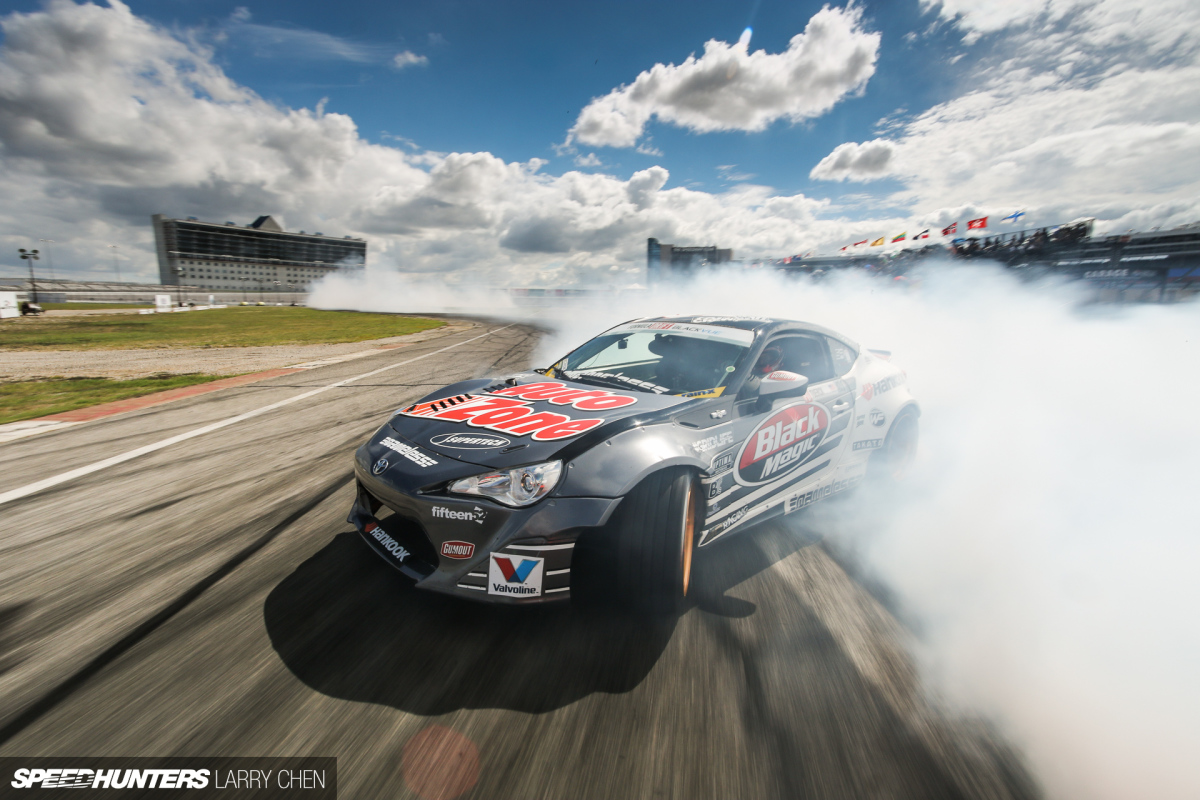 Ryan Tuerck changes up his liveries more than anyone else in the paddock. It's almost as often as he changes shirts – when he wears one that is.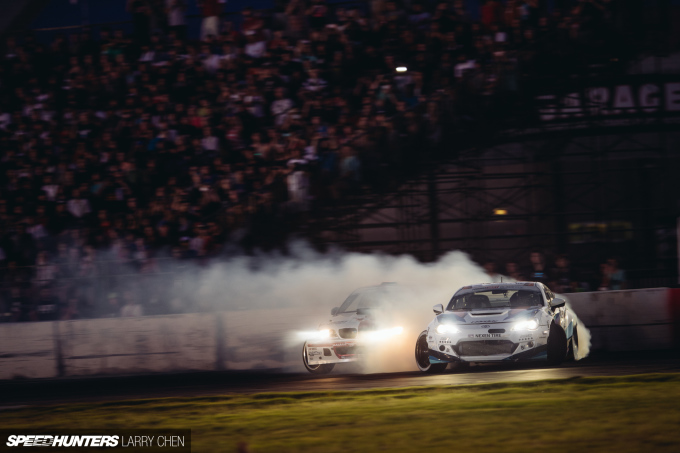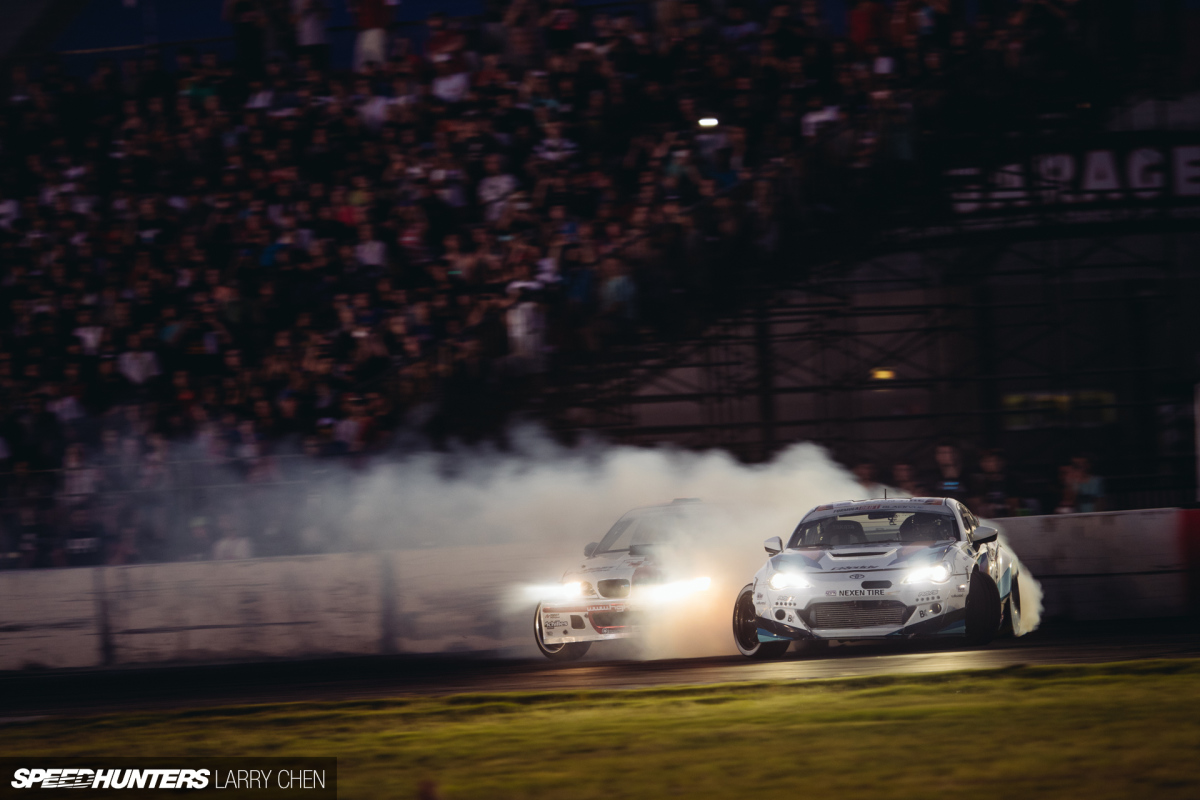 Kristaps Blušs drove like a mad man all weekend, finishing up in 4th place.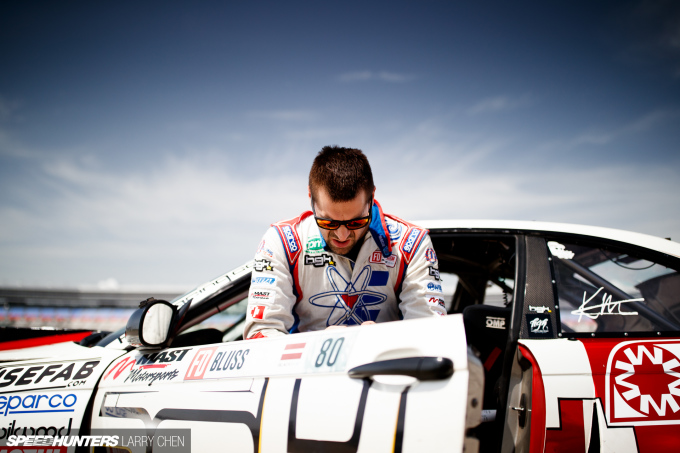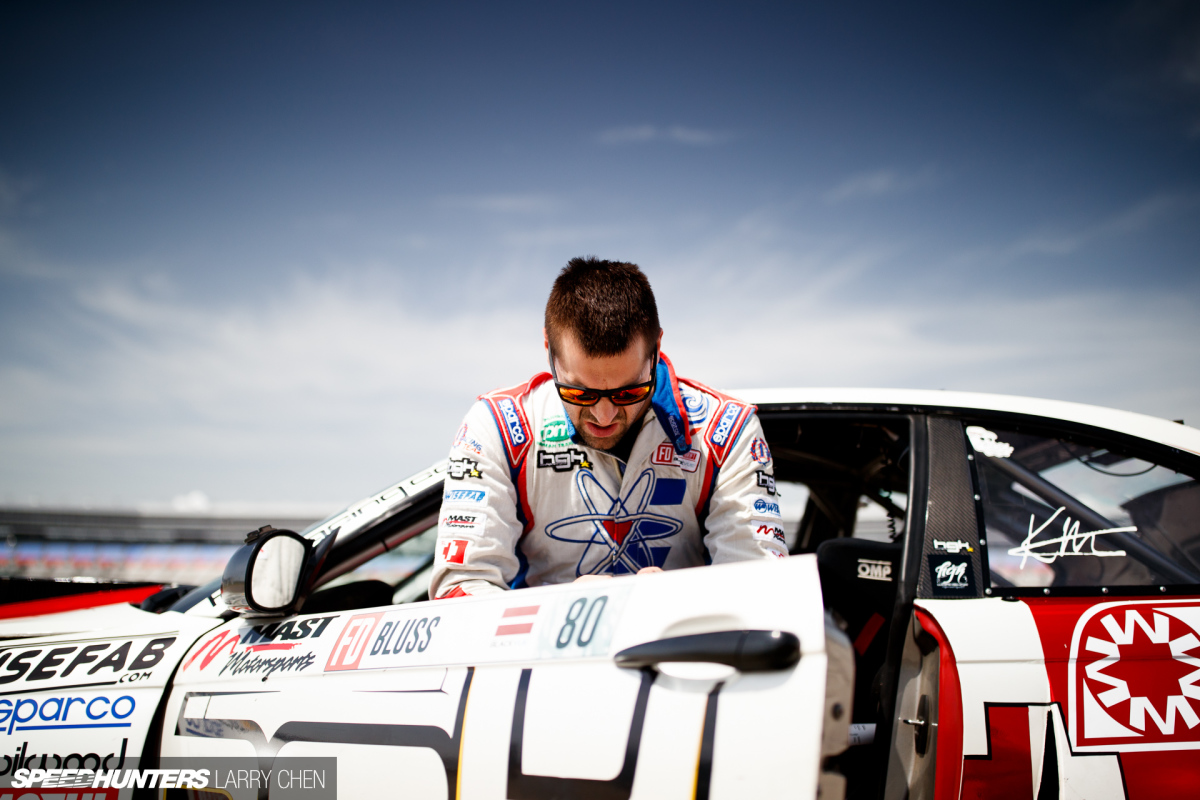 What you might not know is that he only has a two-man crew.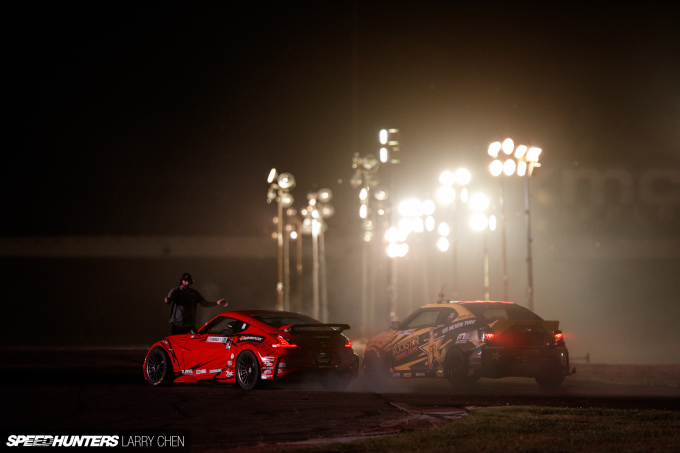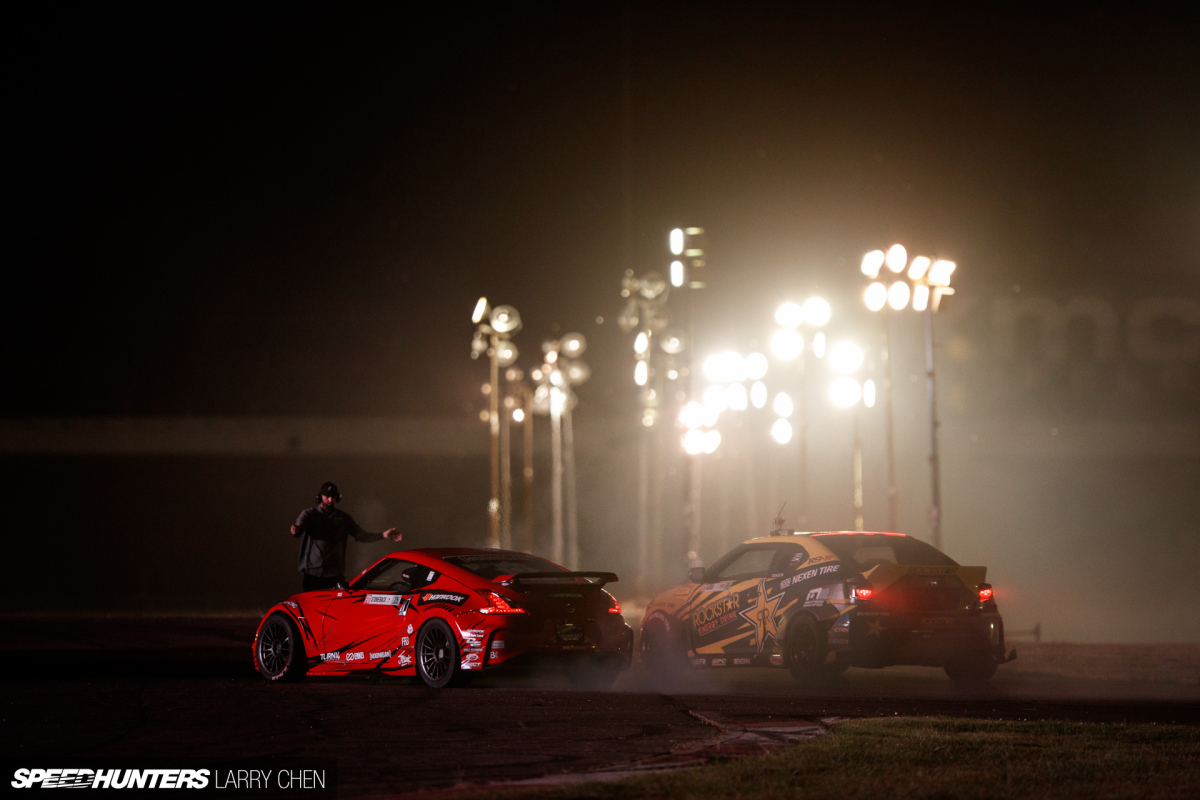 Geoff Stoneback may have had the best chase run of the year against Aasbø. What do you guys think?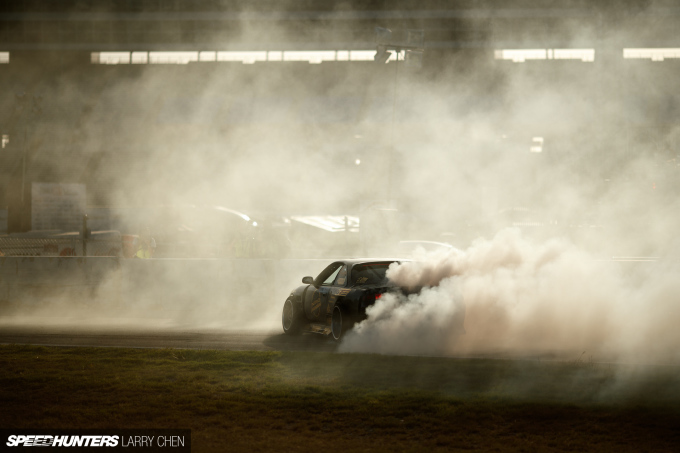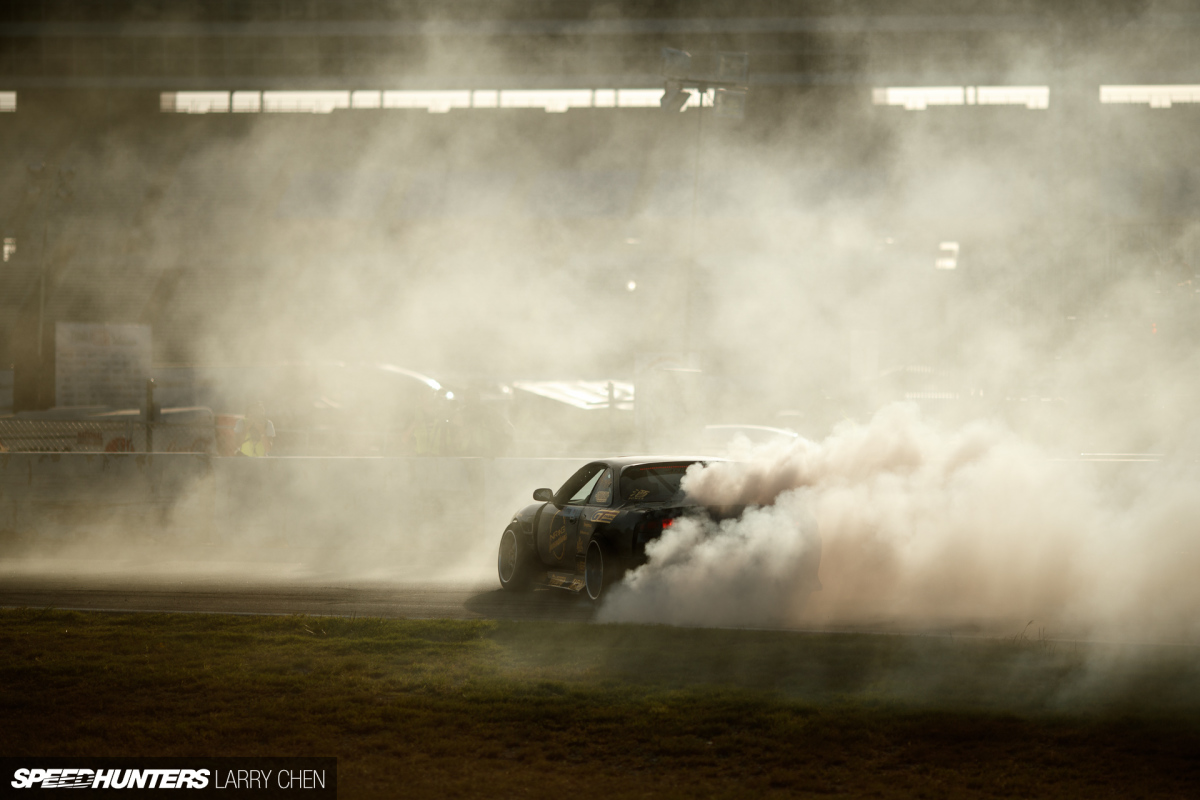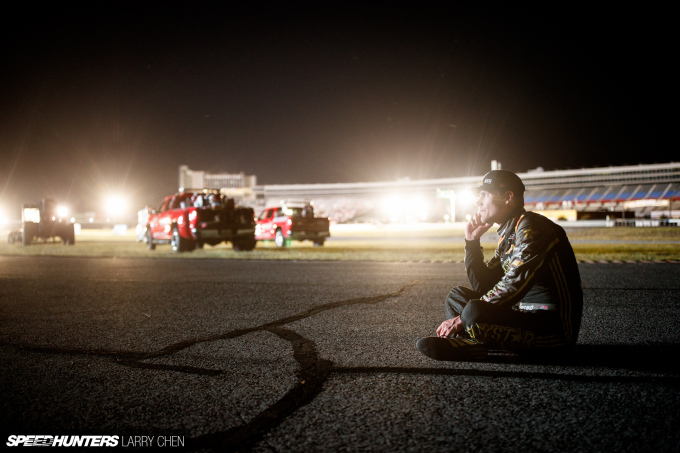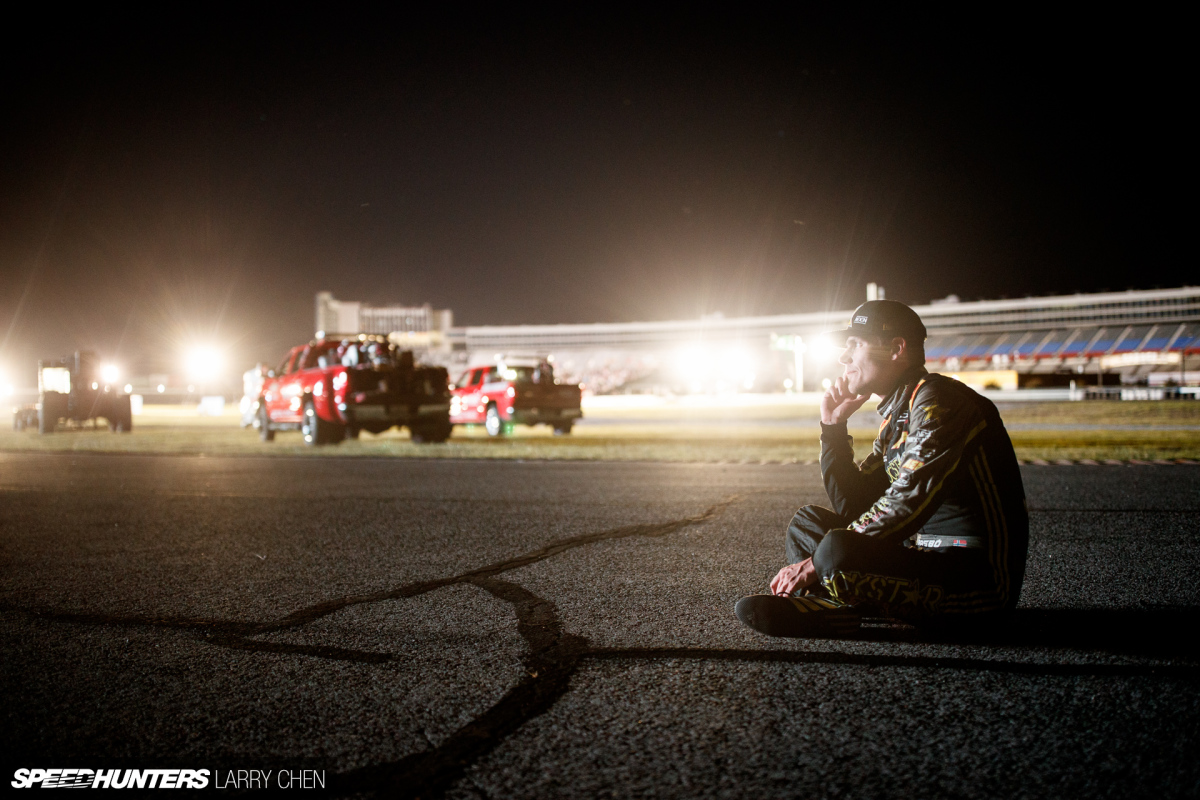 Somehow, Fredric ended up in the same spot as last year, and I ended up with a similar photo as well.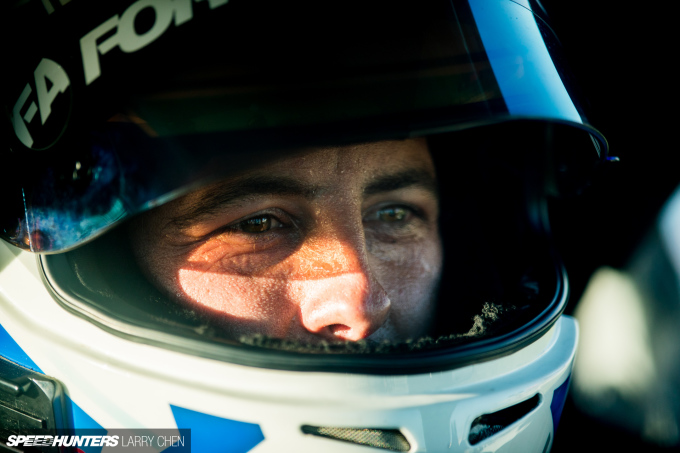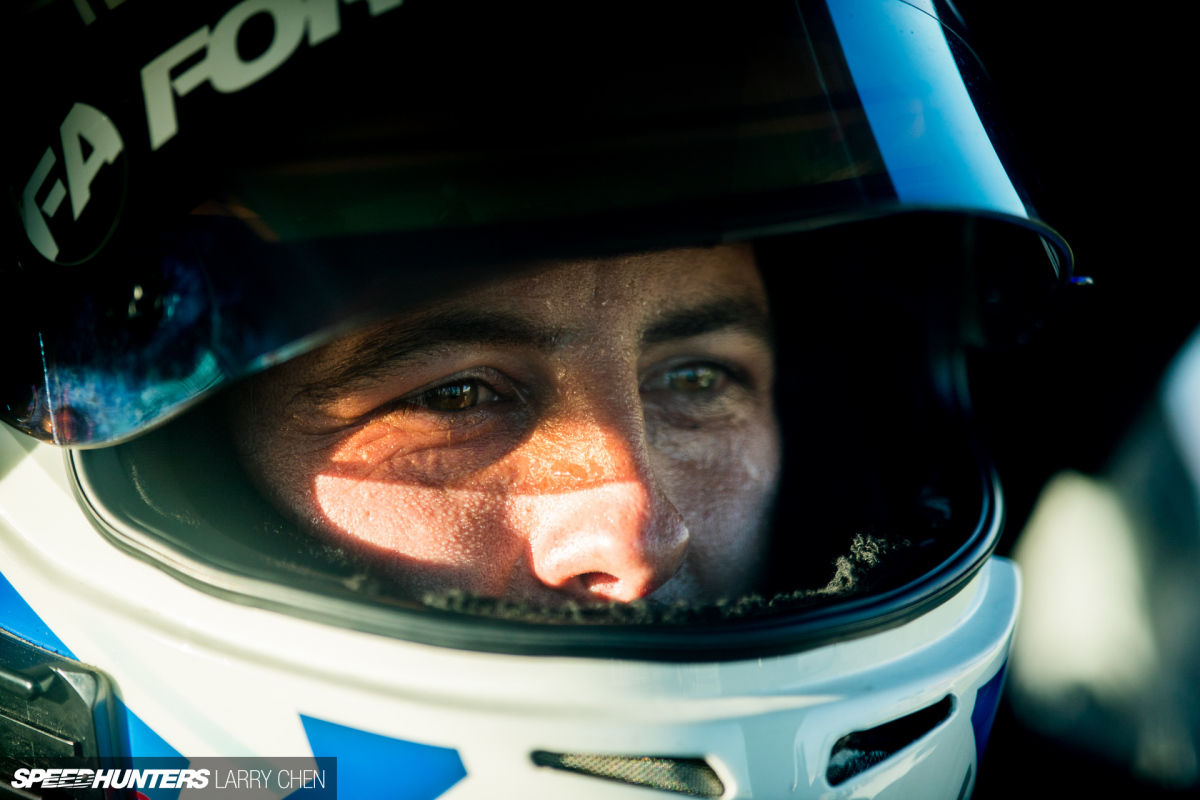 The Pro2 drivers did not have the luxury of competing in the cool weather; it was blazing hot during Friday's competition.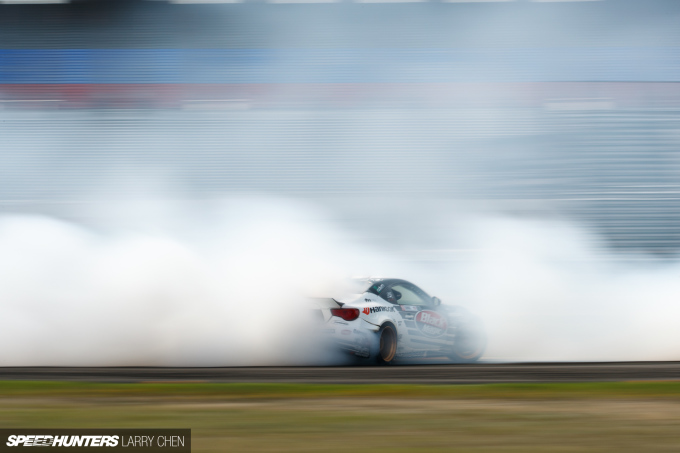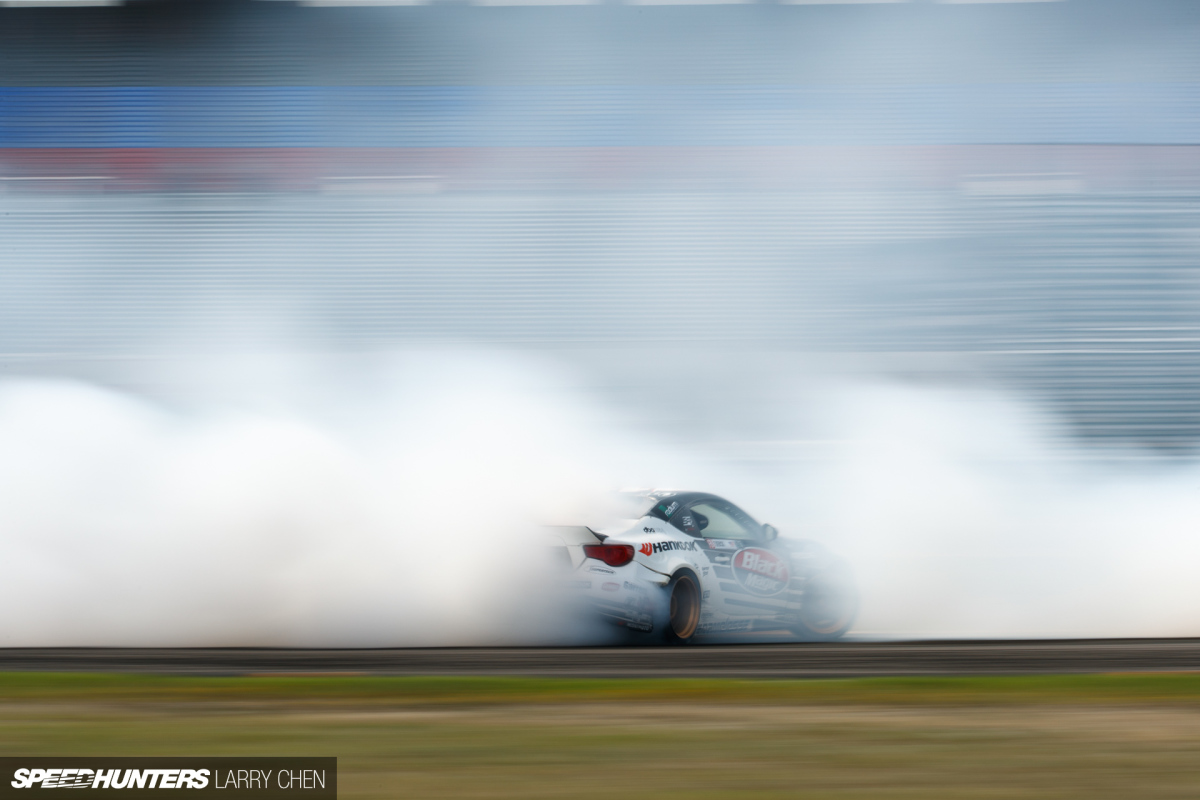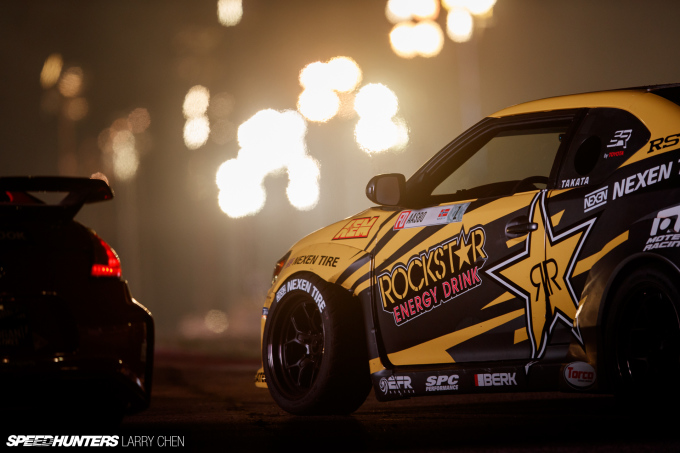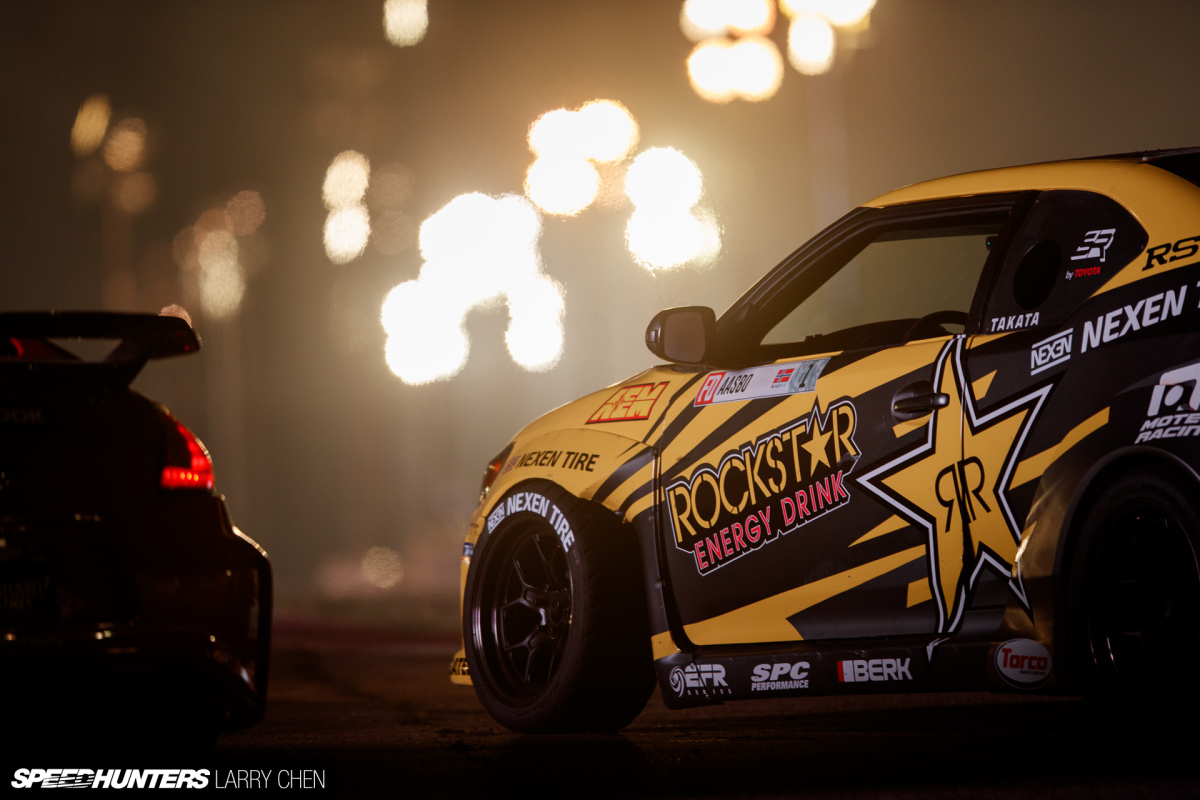 I just love how you can see the heat coming off the cars after they come in from a run.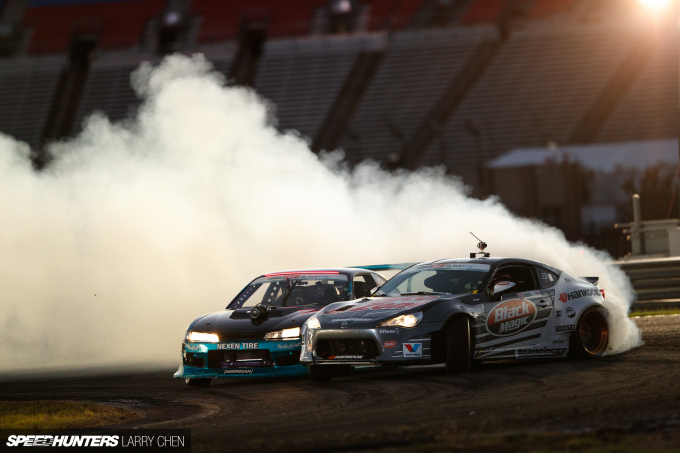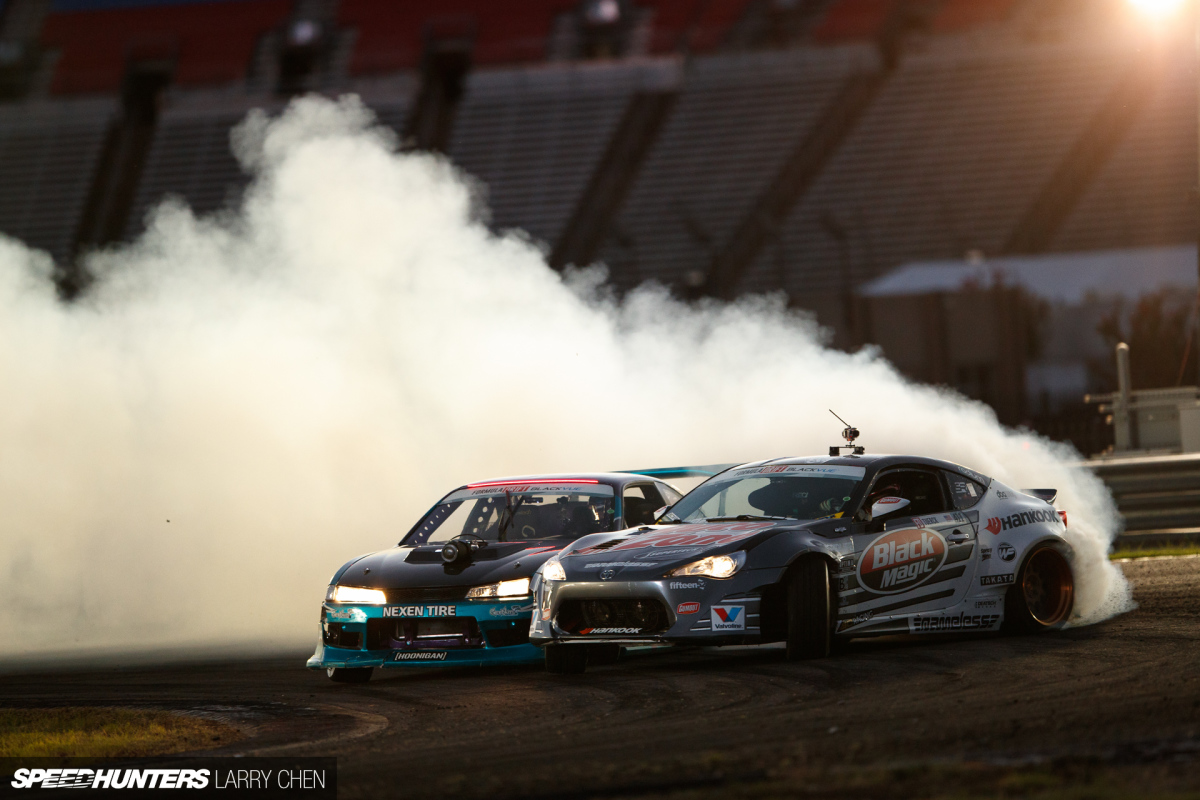 Alec Hohnadell had his second ever podium in Texas. I'm sure there'll be many more to come given the way he has been driving of late.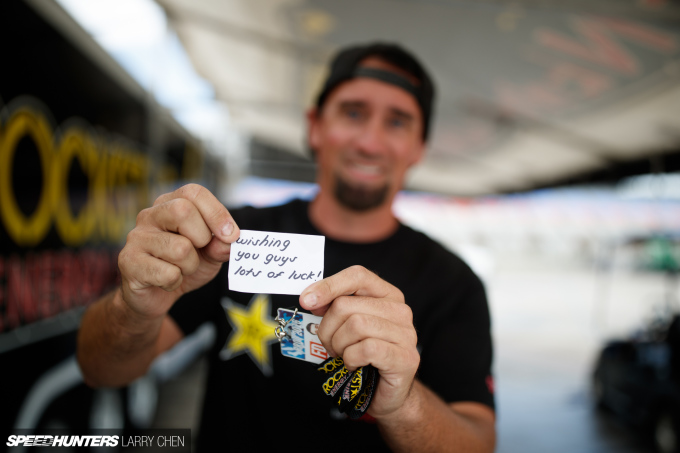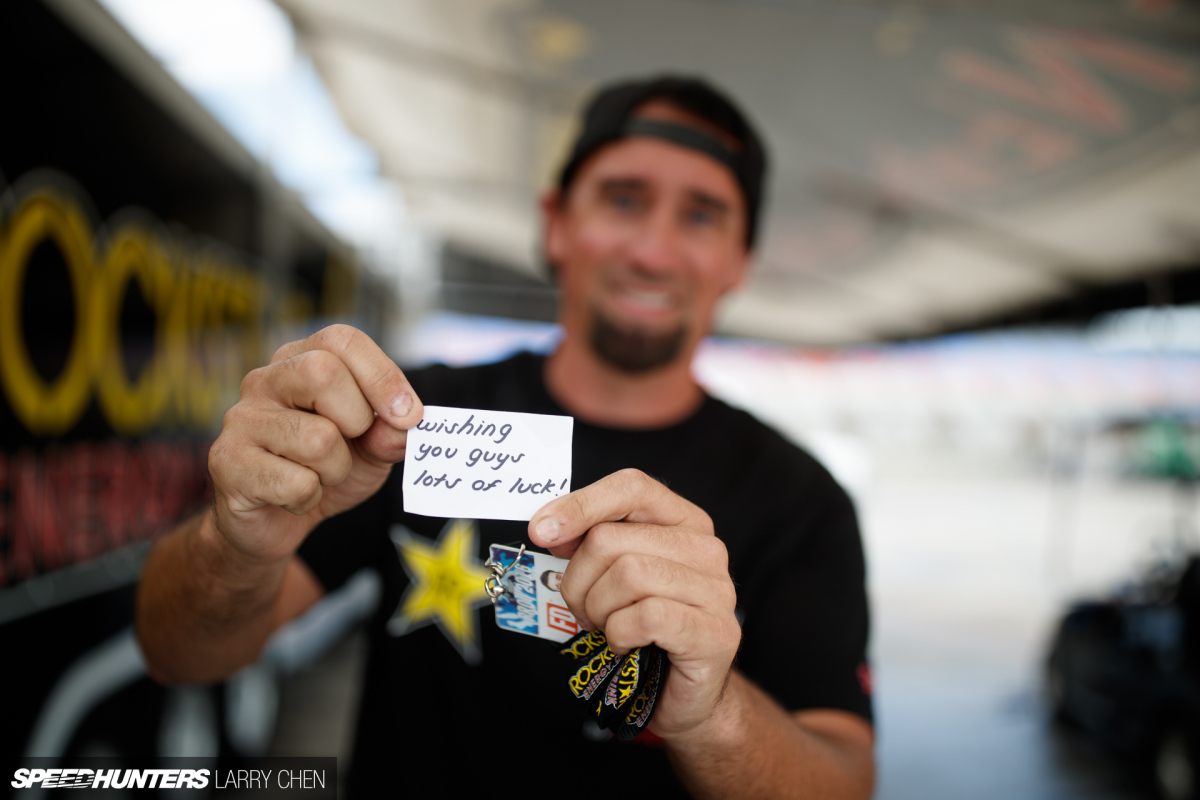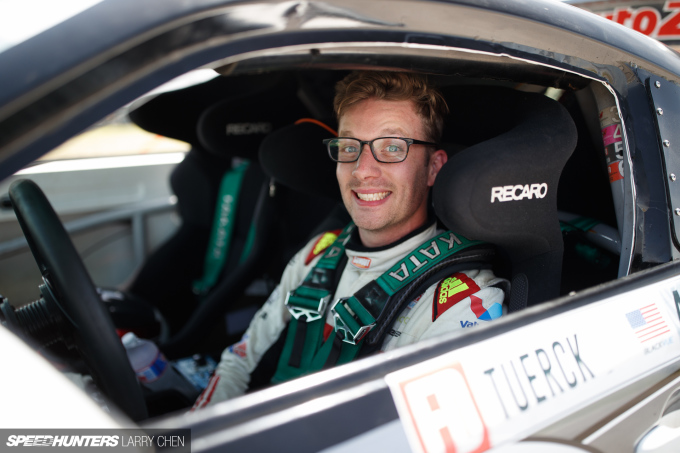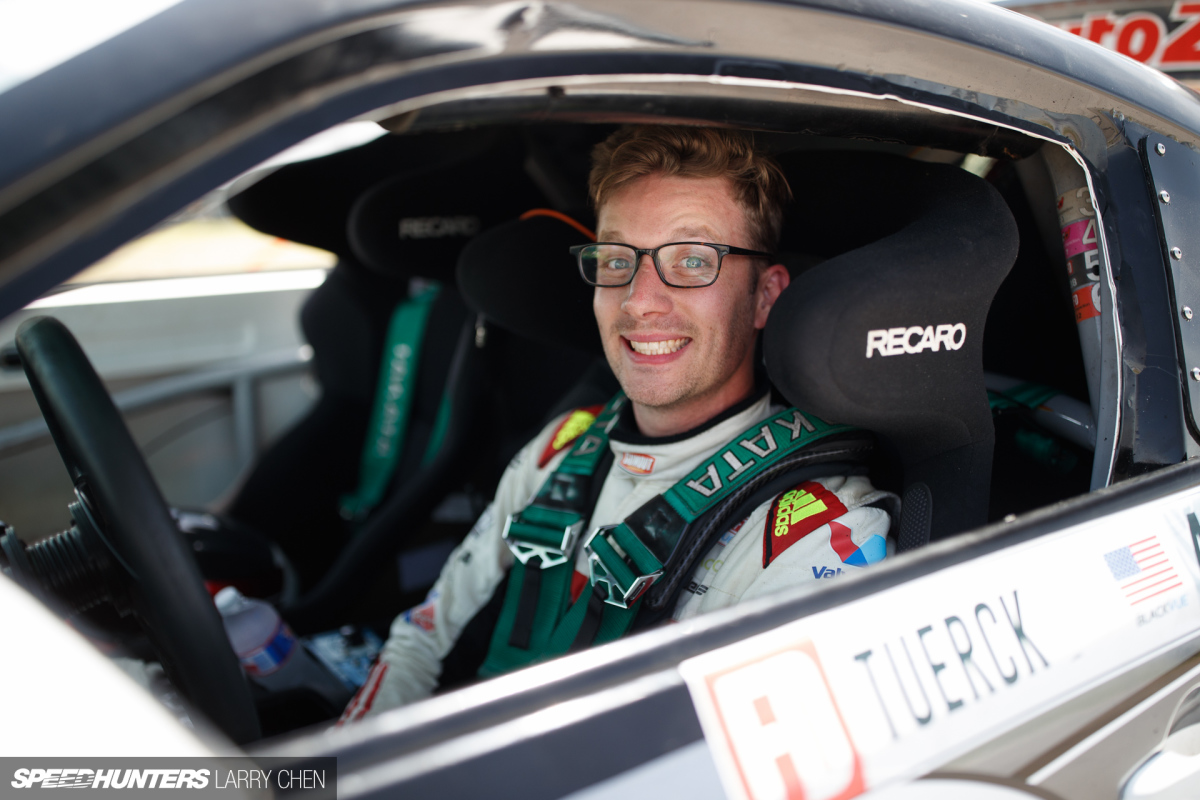 Ryan is such a weirdo; that must be why we like him so much.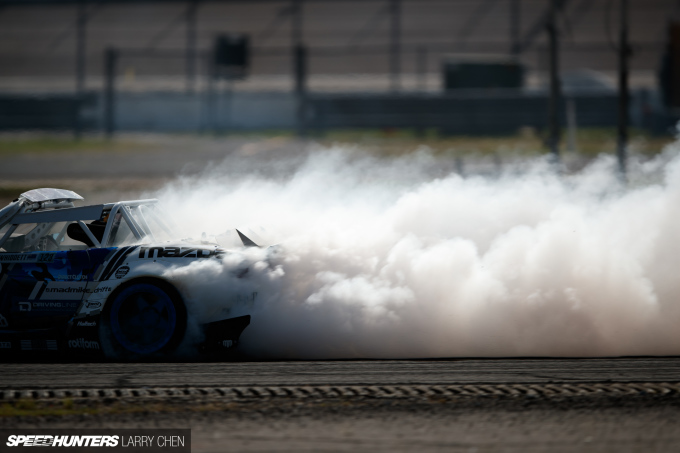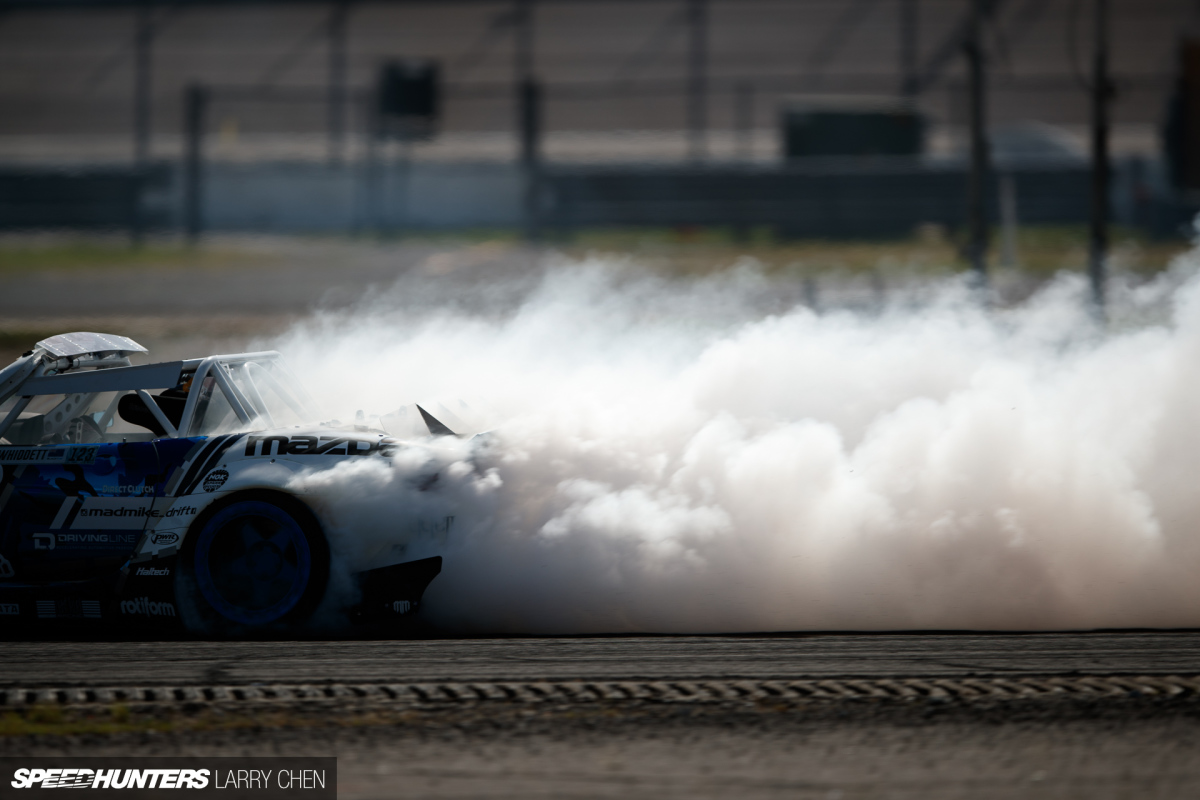 Mad Mike Whiddett didn't have such a good weekend, but as always his car looked amazing making puffy clouds.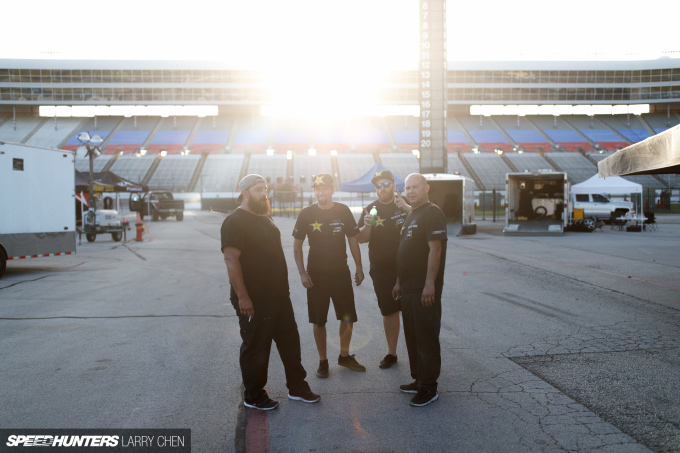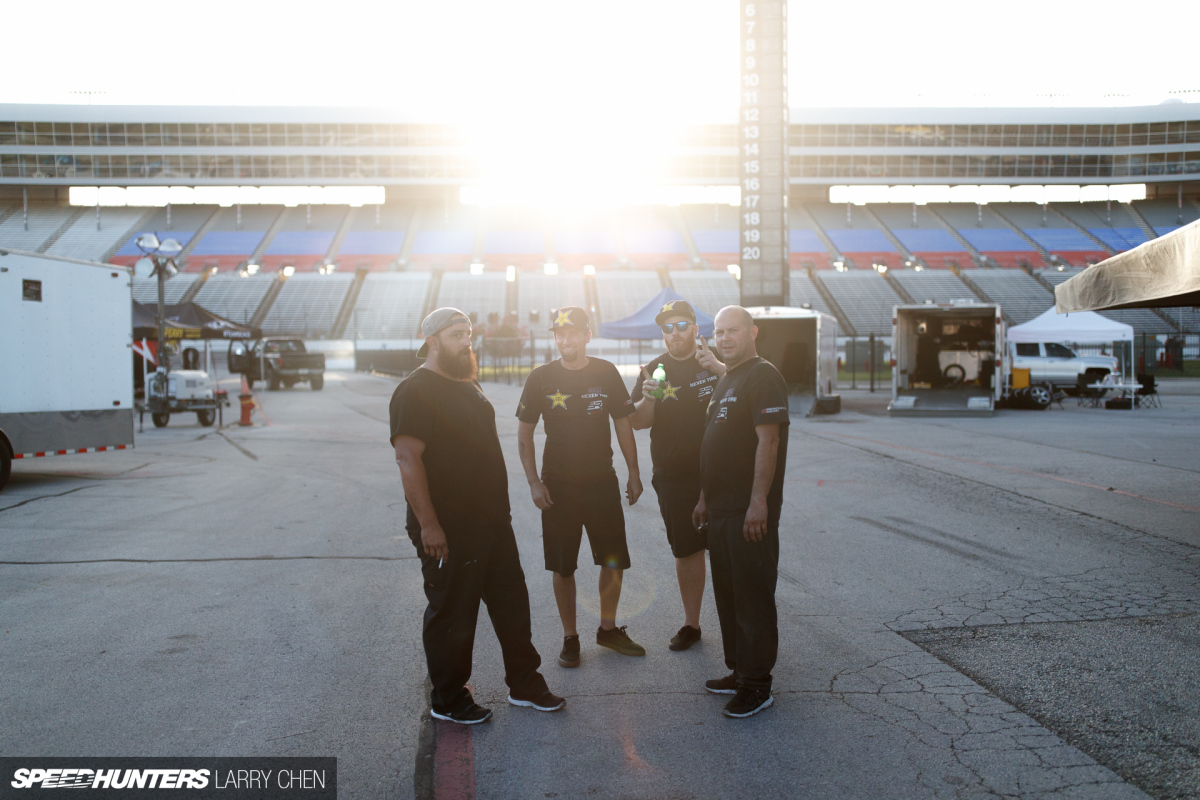 The mechanics are the unsung heroes of the Formula Drift paddock. When we go back to the hotel, they often stay to wrench the night away.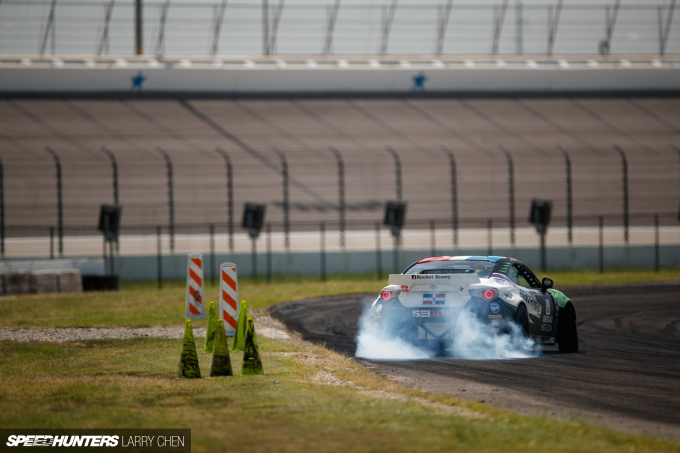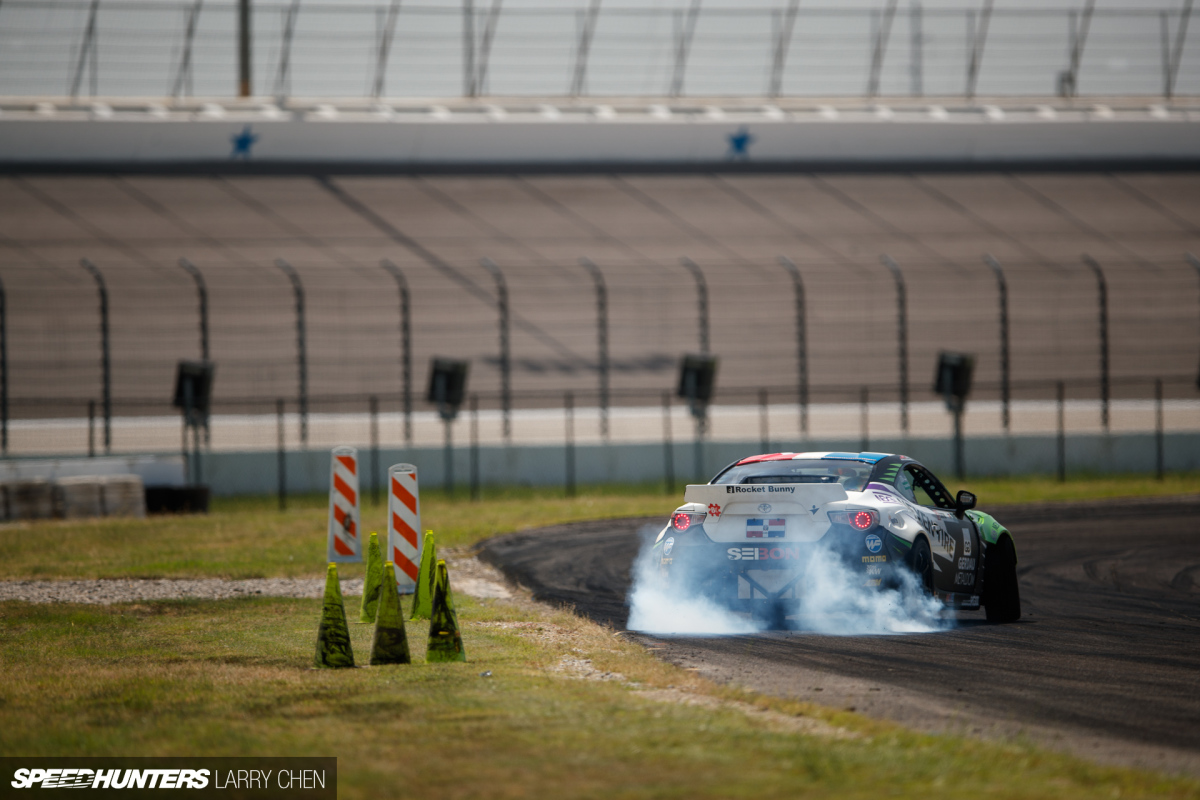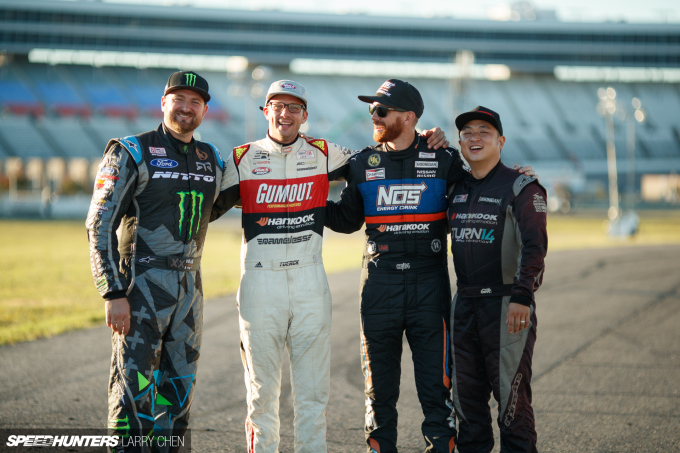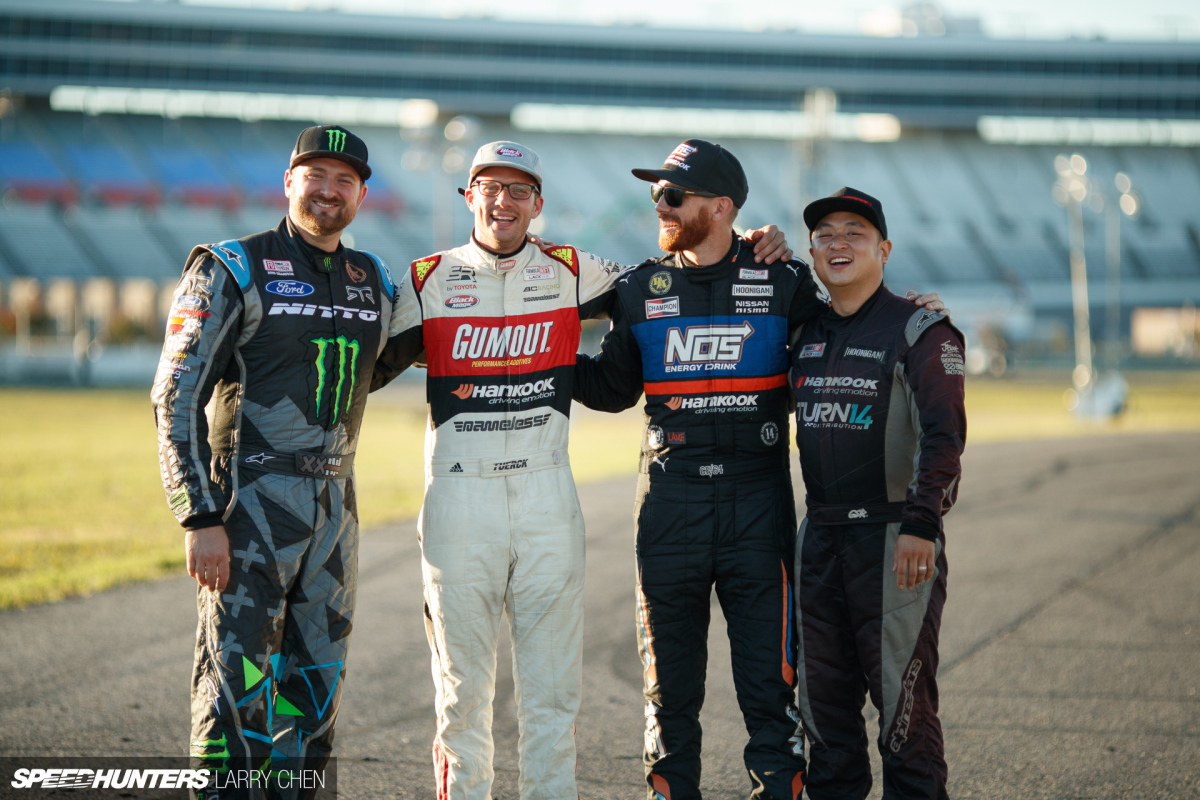 Best friends forever. Of the many photographs I've shot this year, I think this is one of my favorites.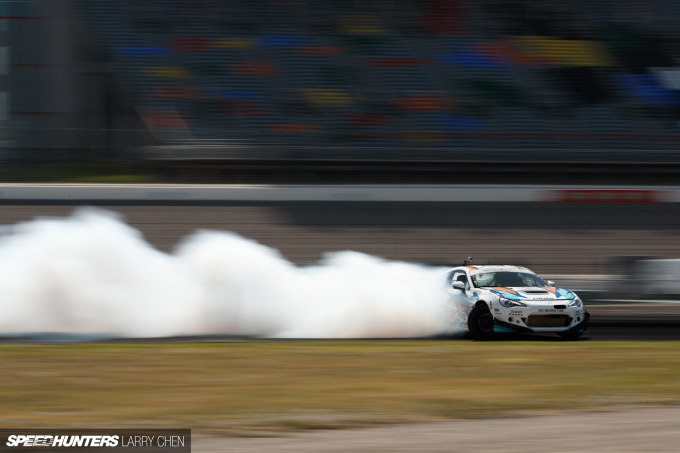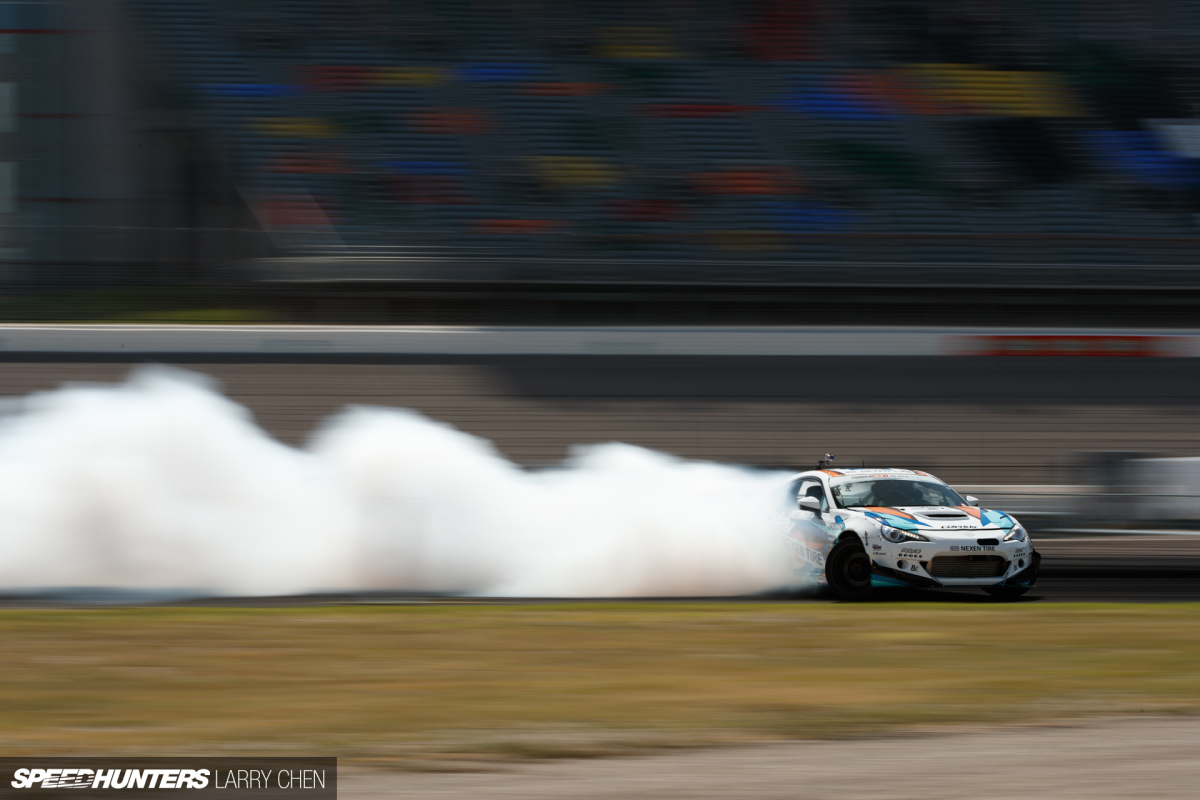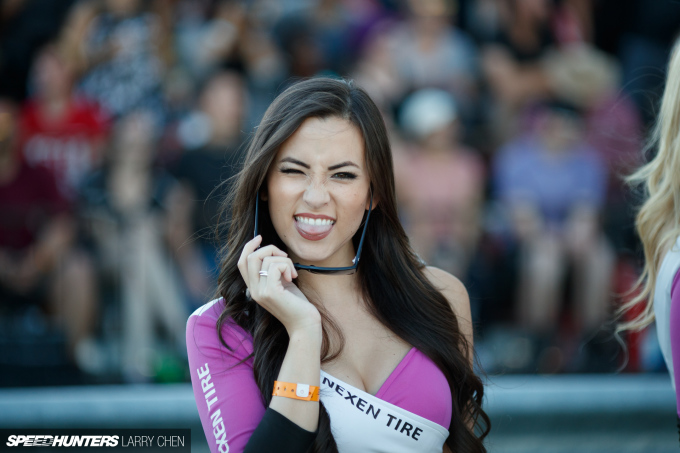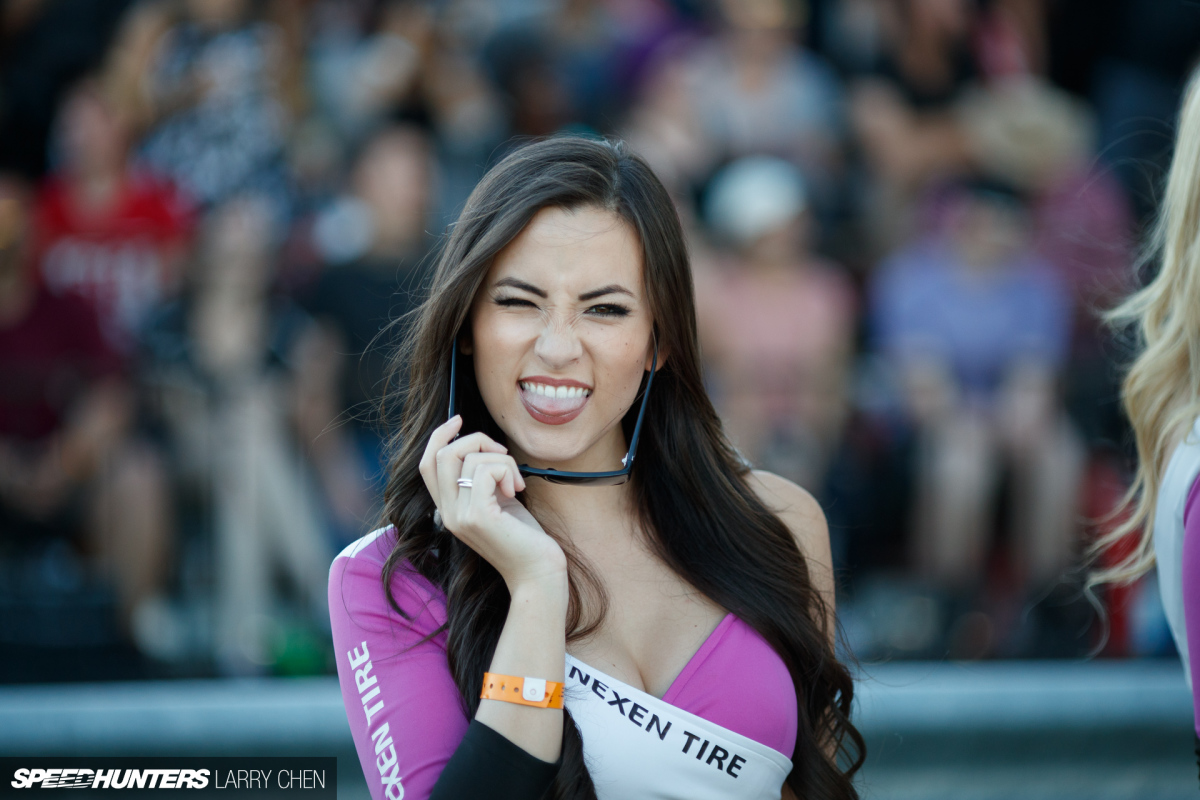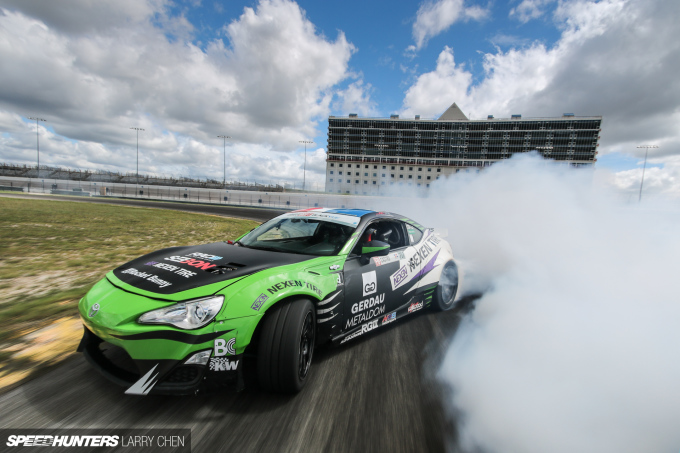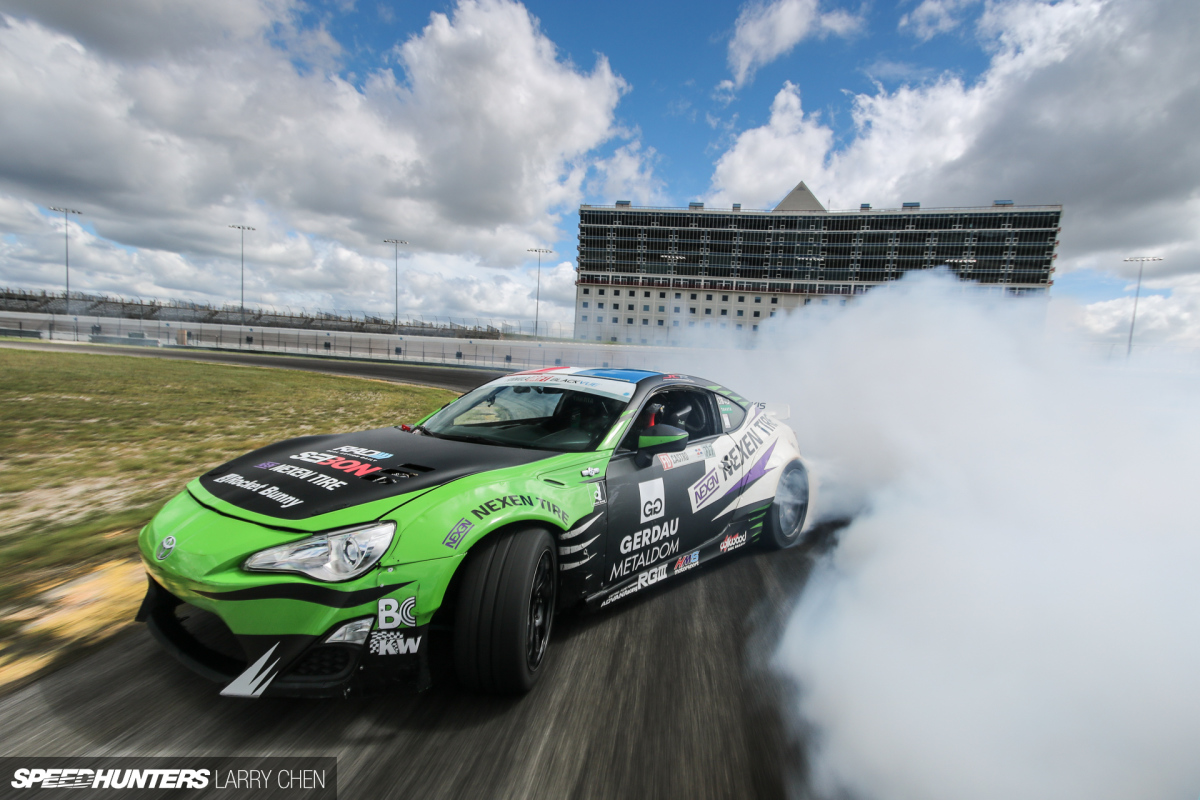 Jhonnattan Castro knows how to follow closely. This shot was taken on a run with Ken Gushi during practice.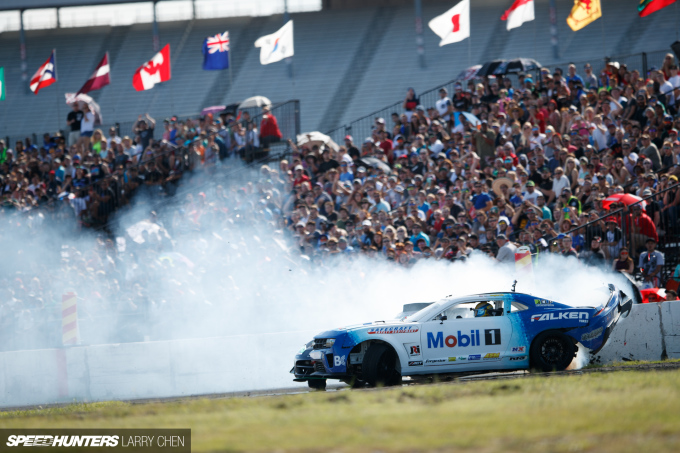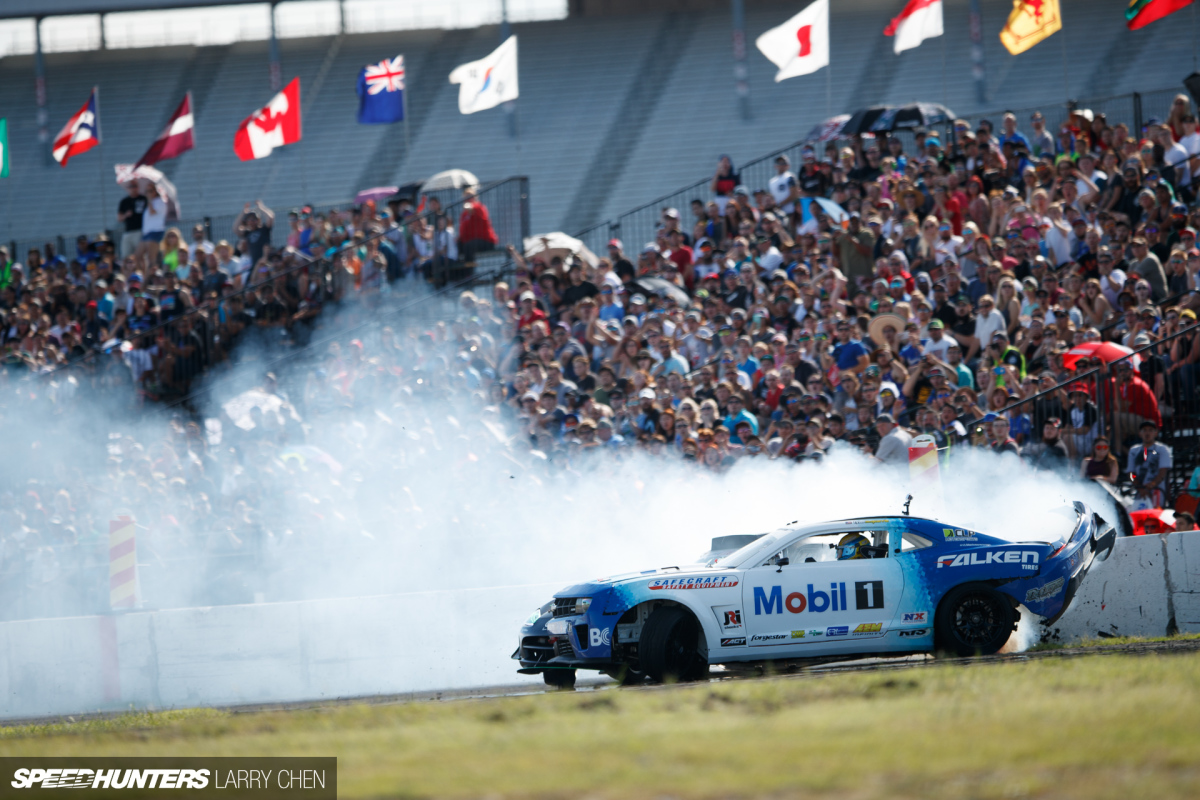 For some odd reason, Tyler McQuarrie gets crashed into more often than any other Formula Drift driver. It's amazing.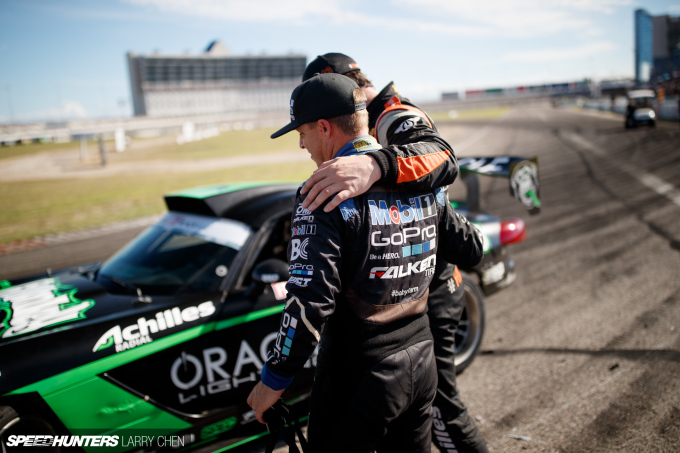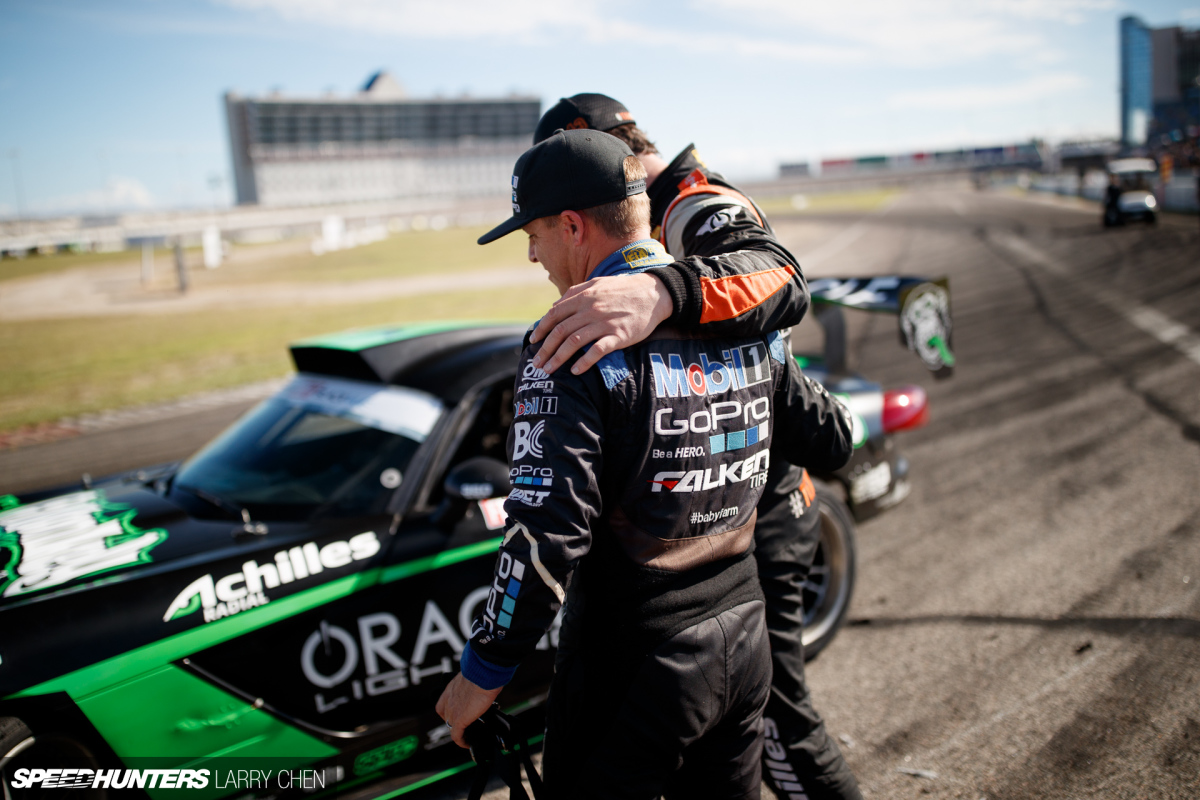 It seems like every round he has some sort of contact, and it was no different in Texas. He had two major incidents with his opponents during this round alone.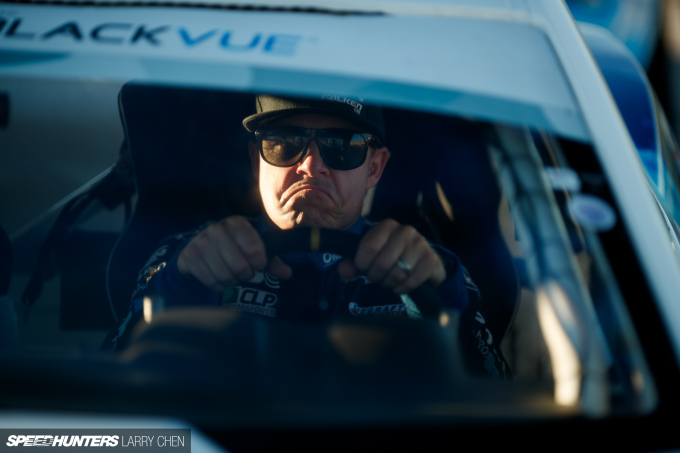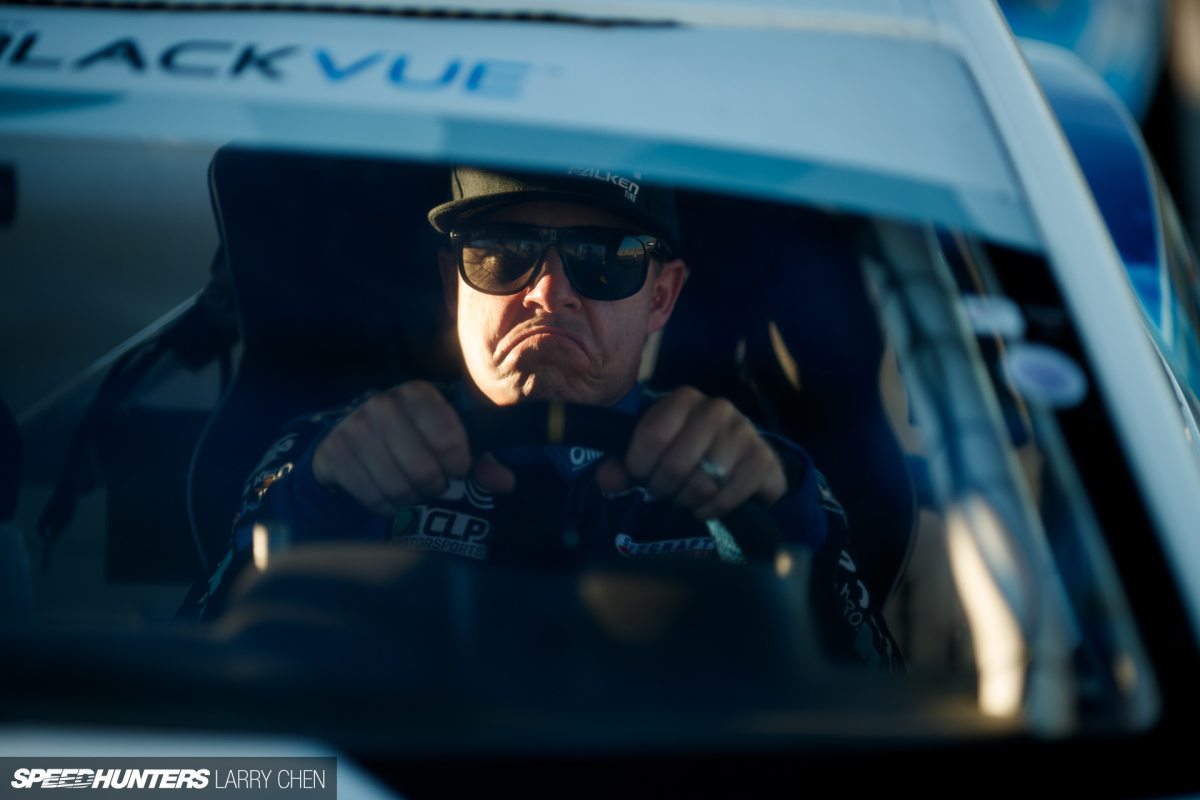 Unhappy camper seen here.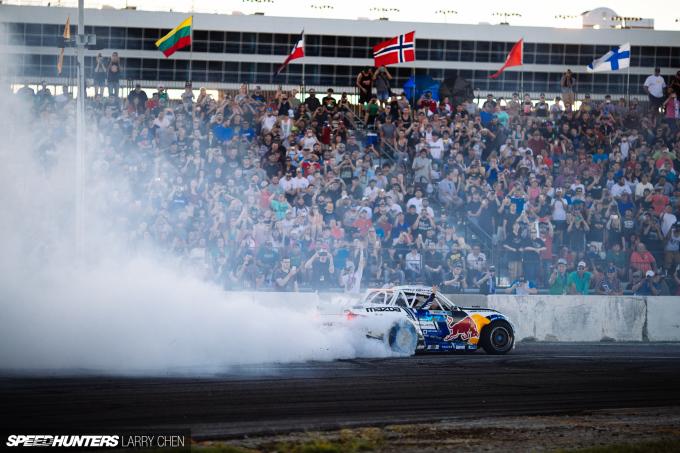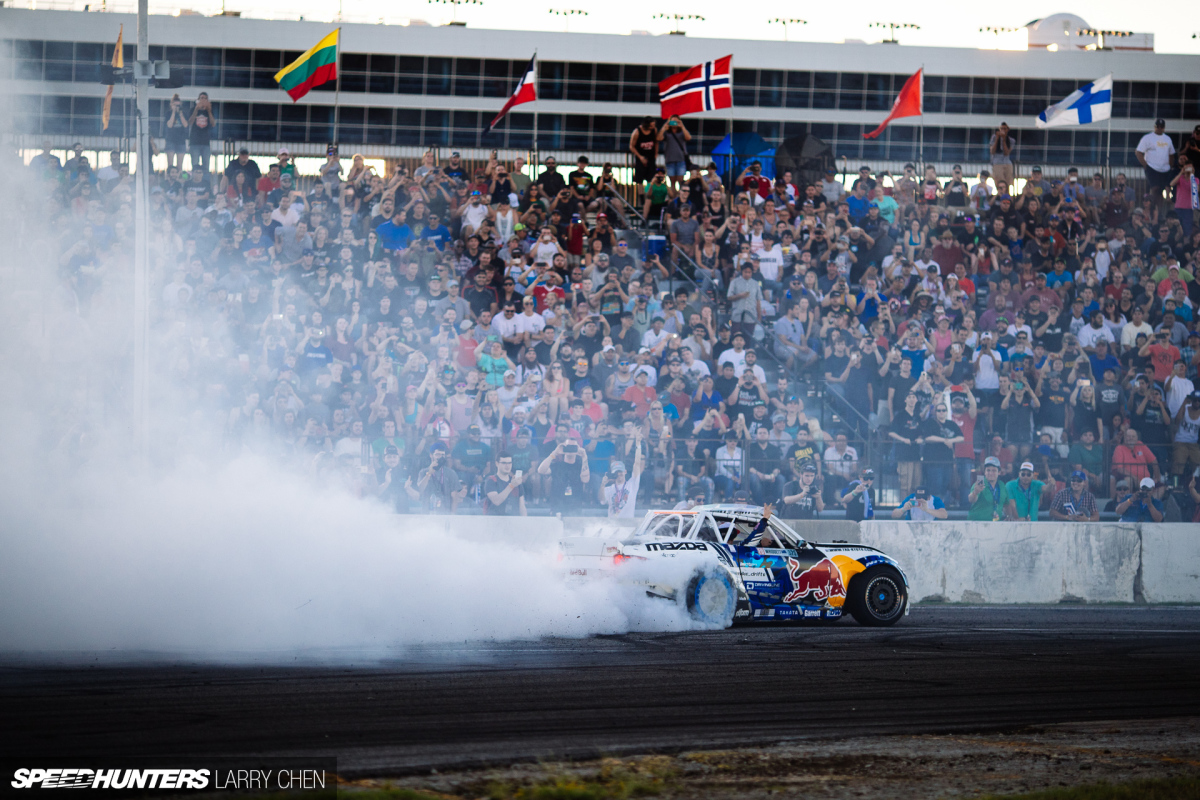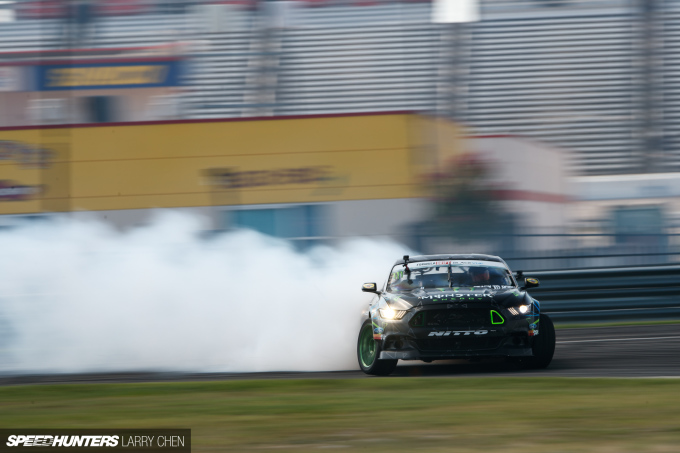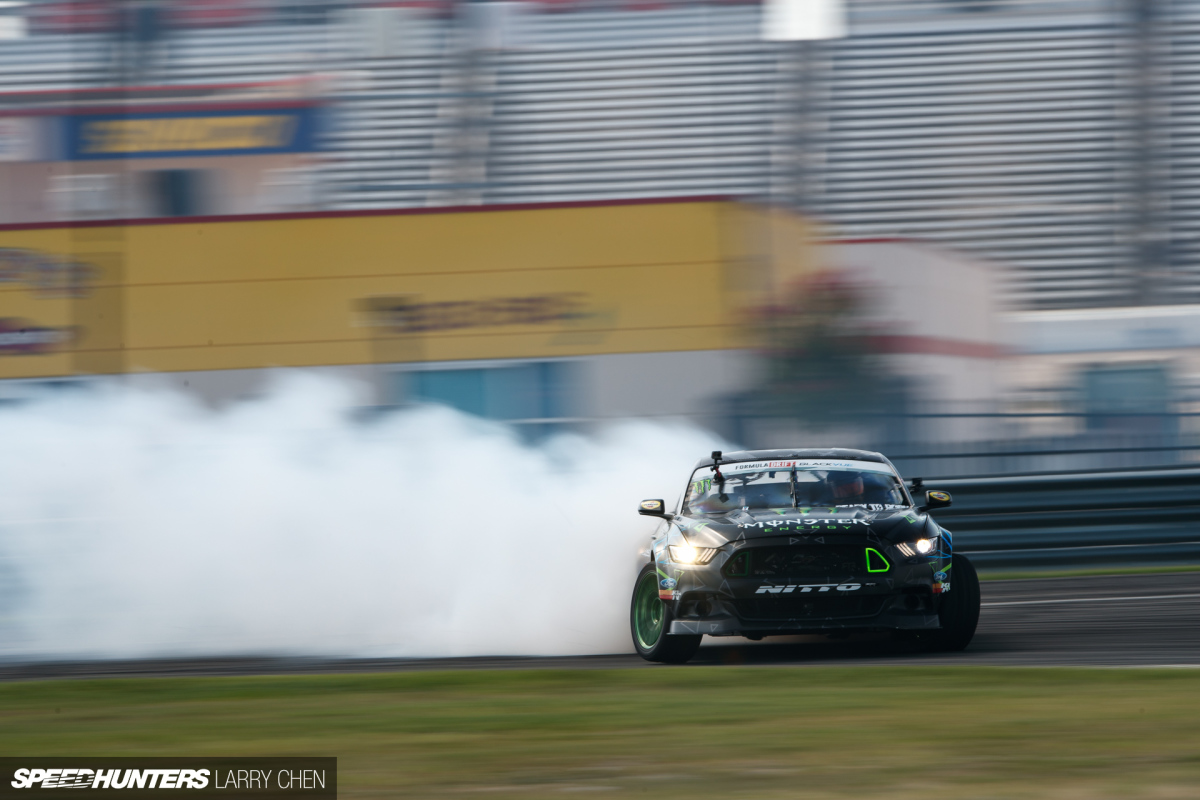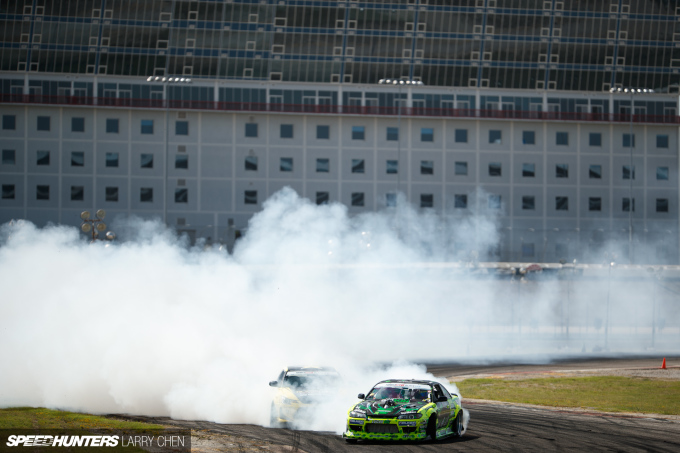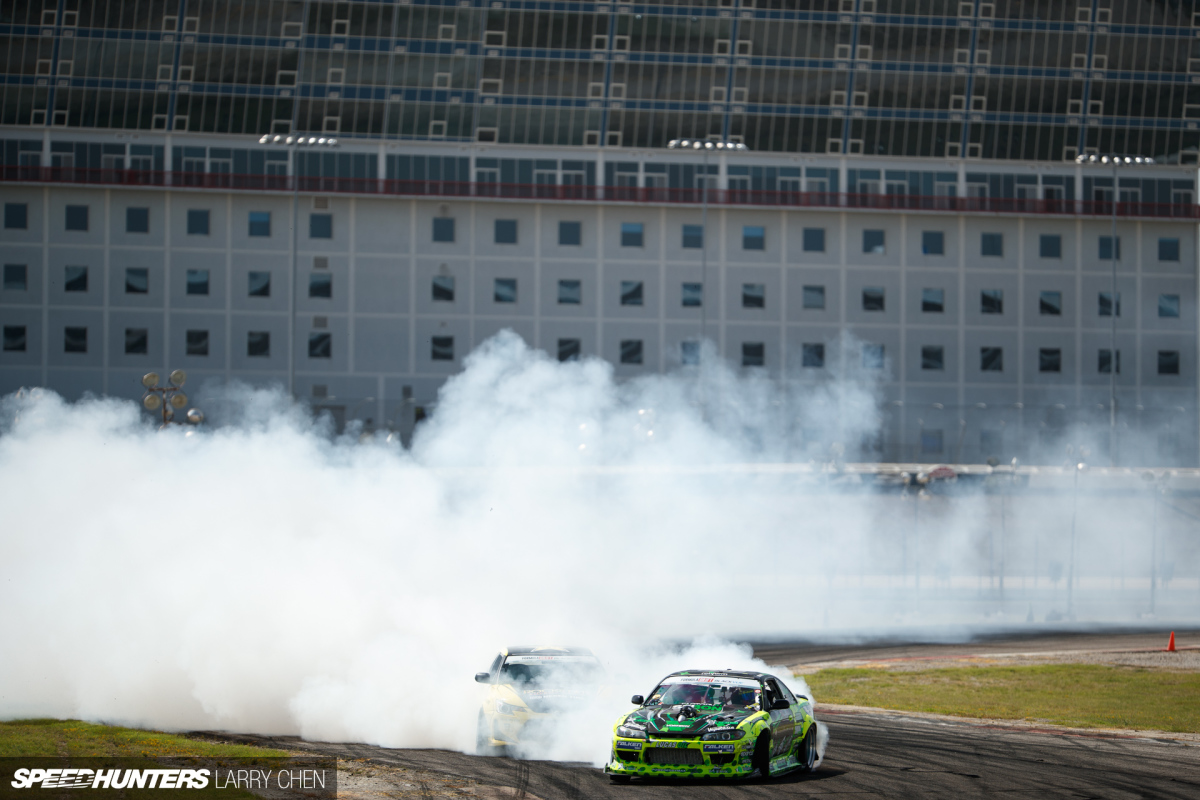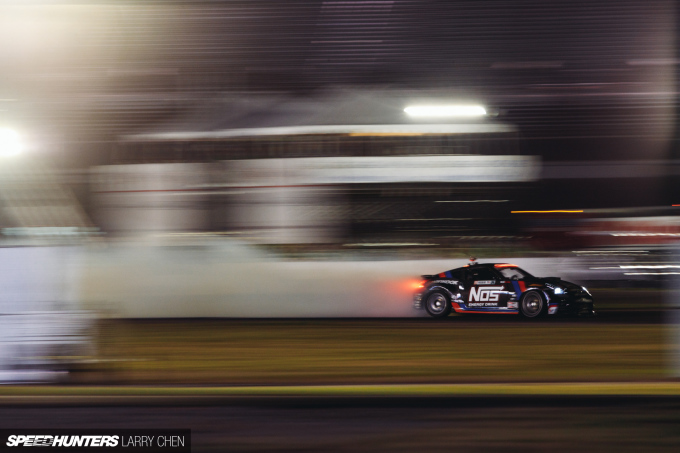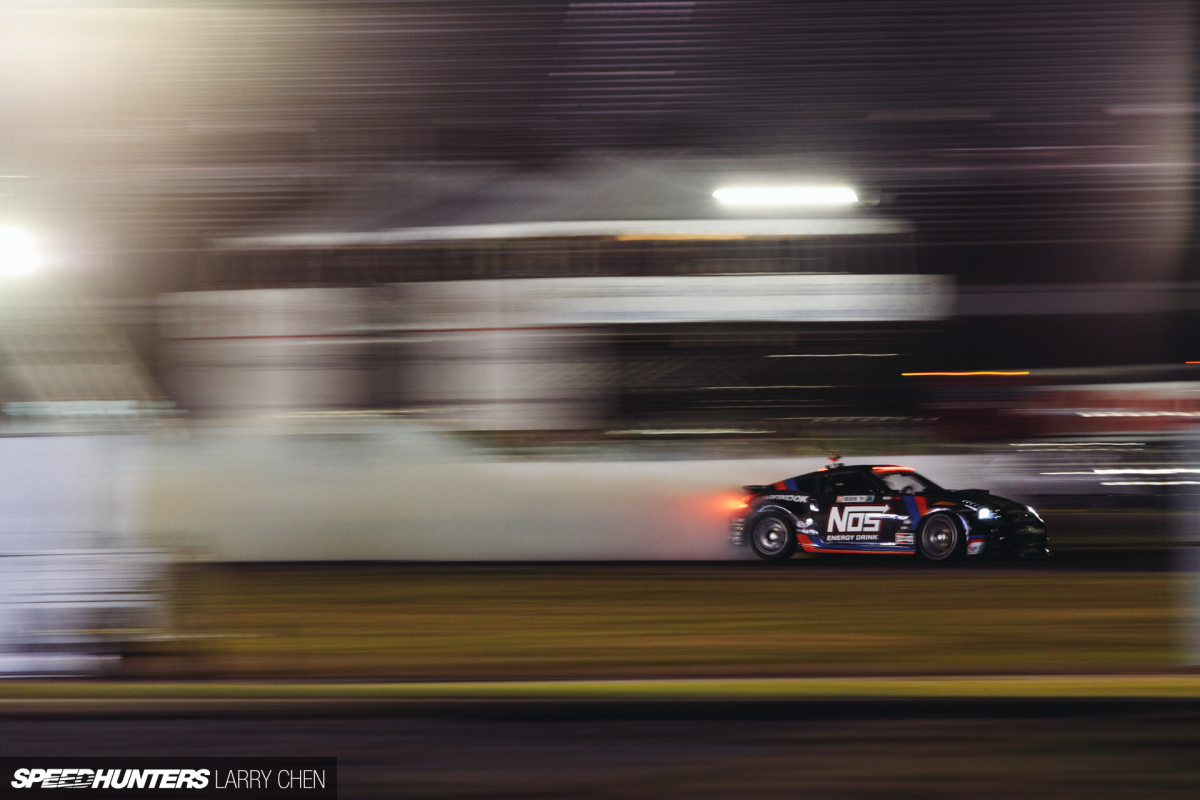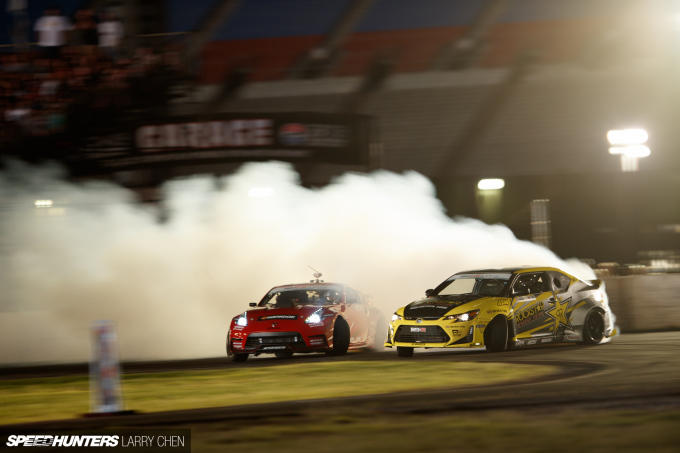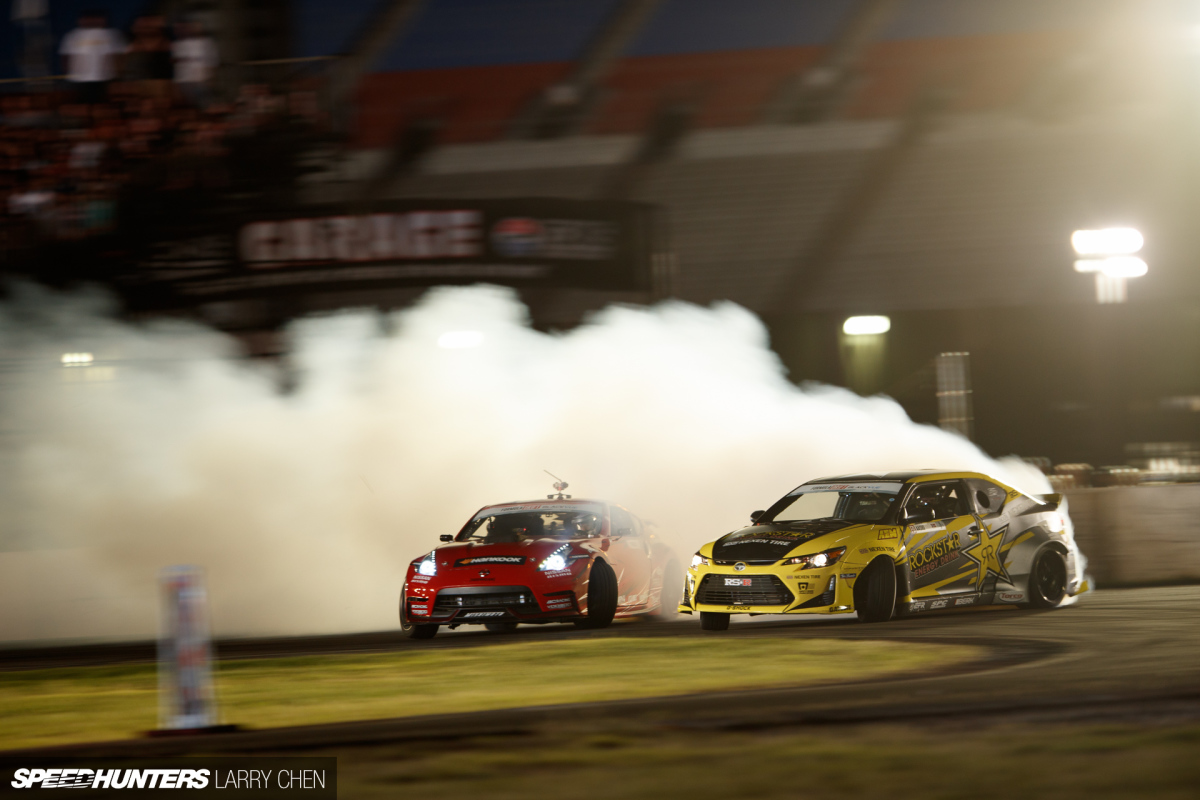 This was definitely a very awesome chase run by Geoffrey.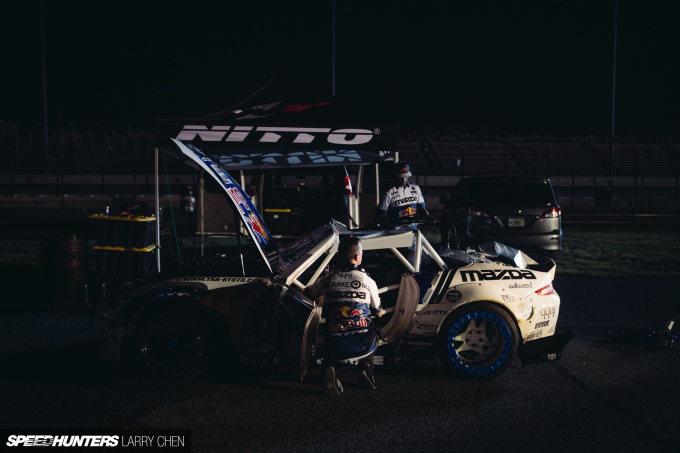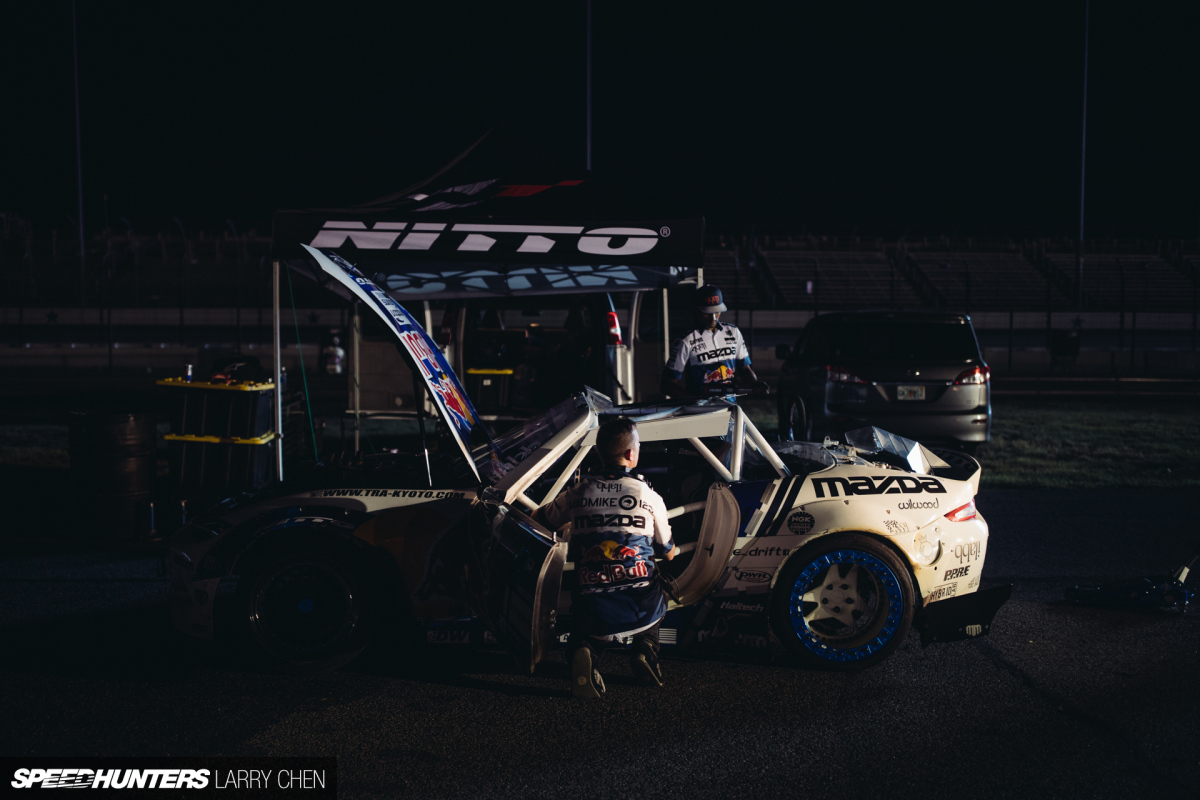 Like something out of The Fast & The Furious, Mad Mike actually blew the welds on his four-rotor's custom intake during competition, which was a real shame as he was well on his way to his first Formula Drift Pro podium. If there had only a way to receive a warning about the impending 'danger to manifold' as he was drifting…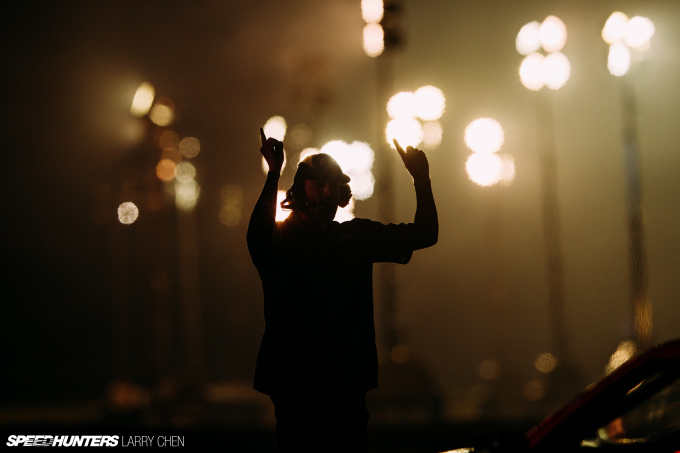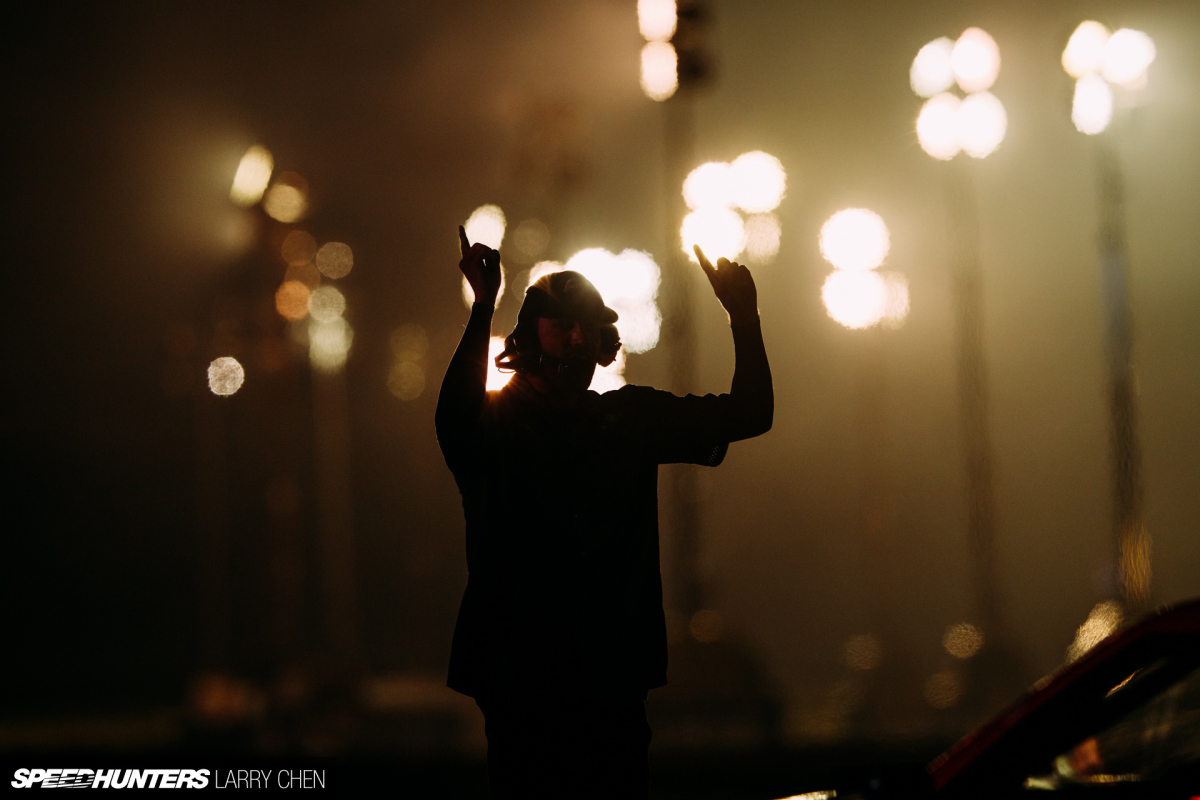 'One More Time' seemed to be the trend for the night. It was this event last year that really sparked the whole 'deflate-gate' scandal, where cars were de-beading tires left and right.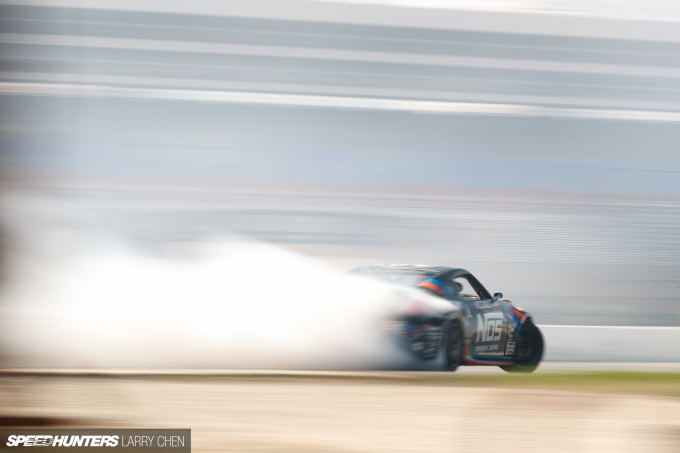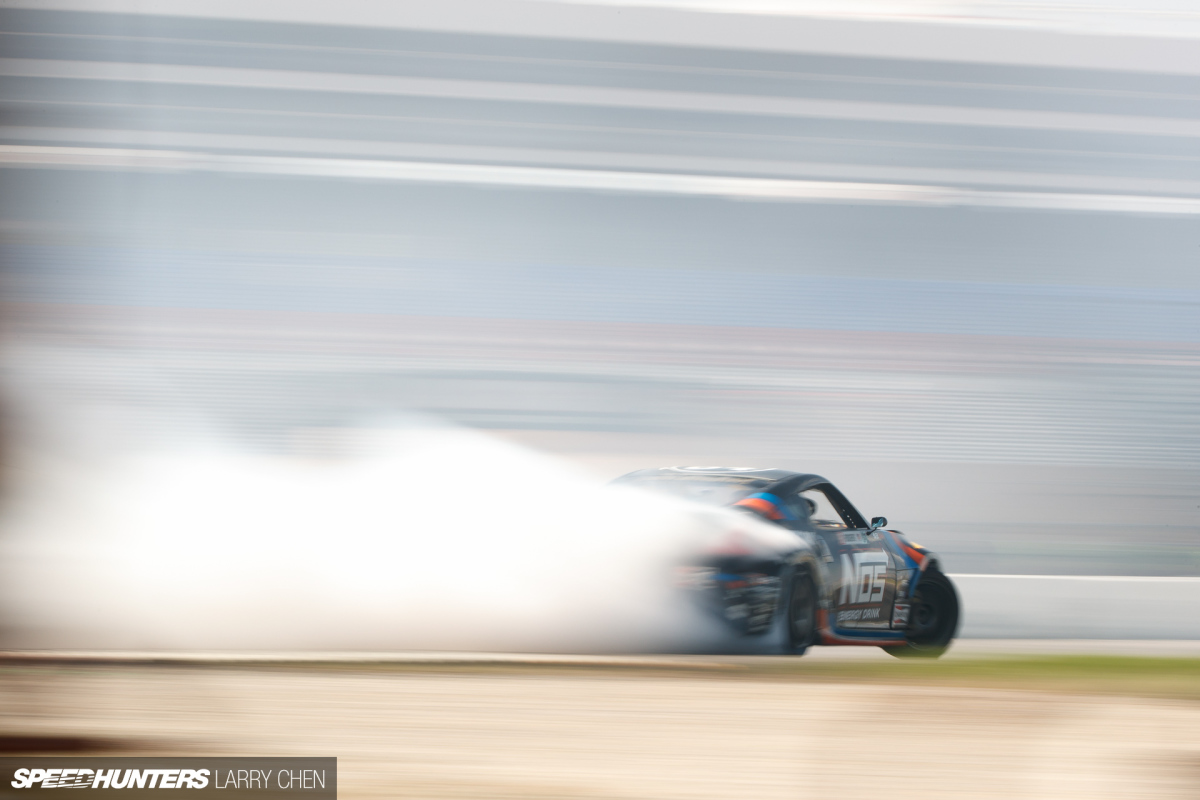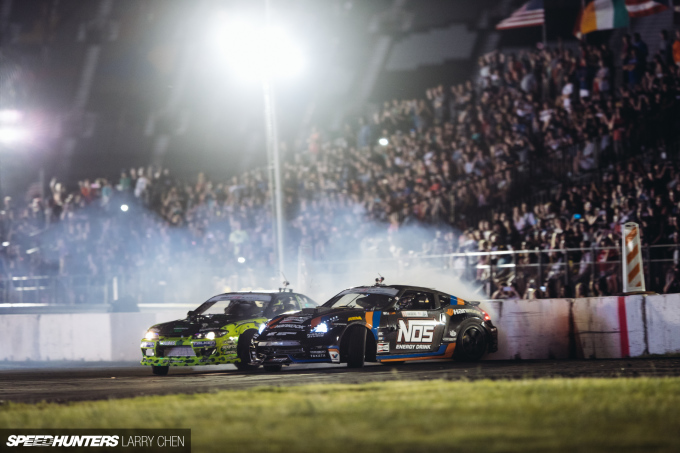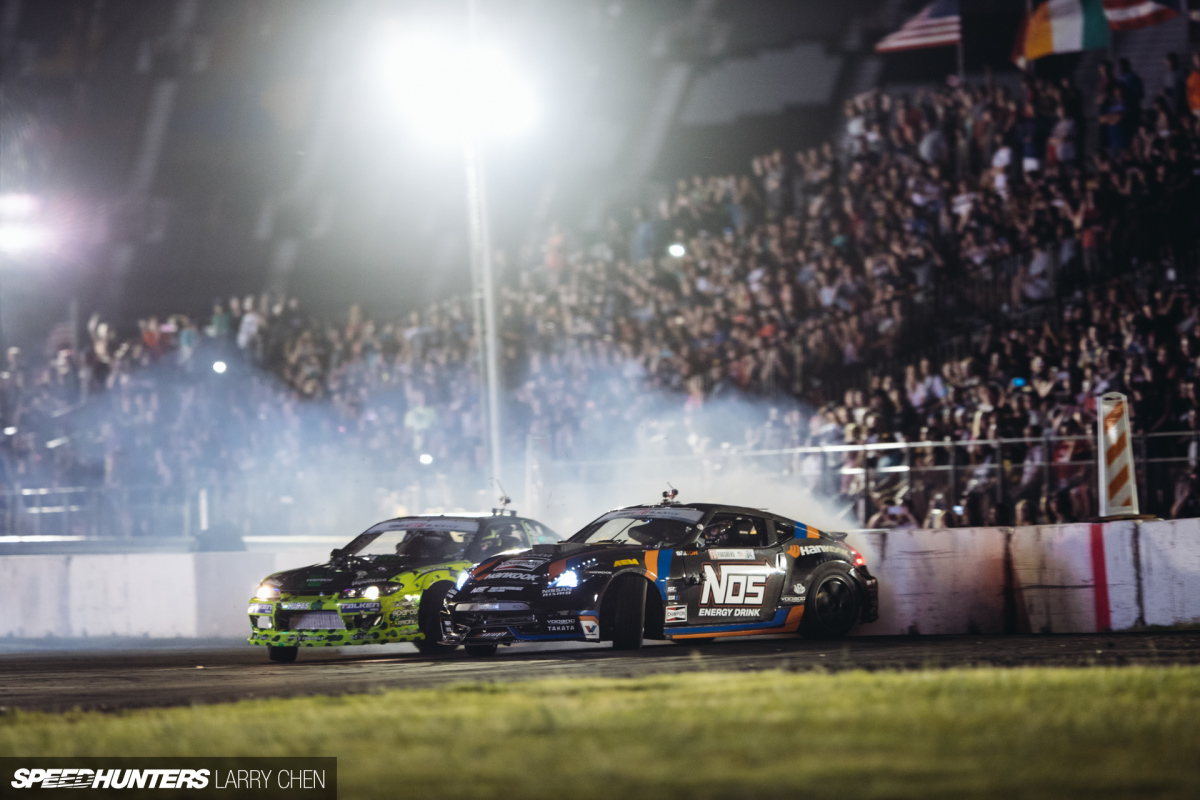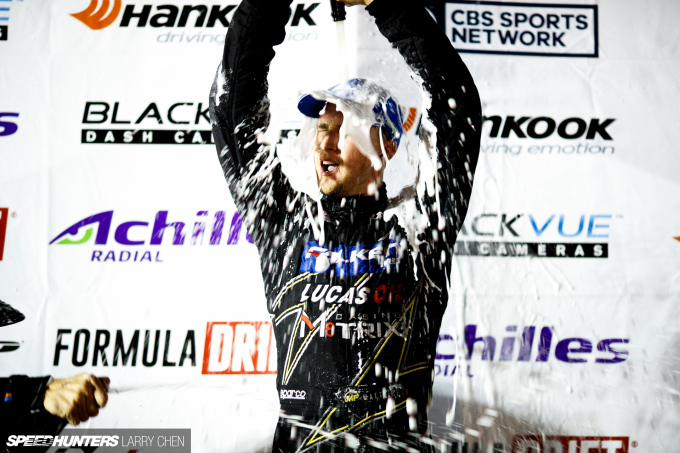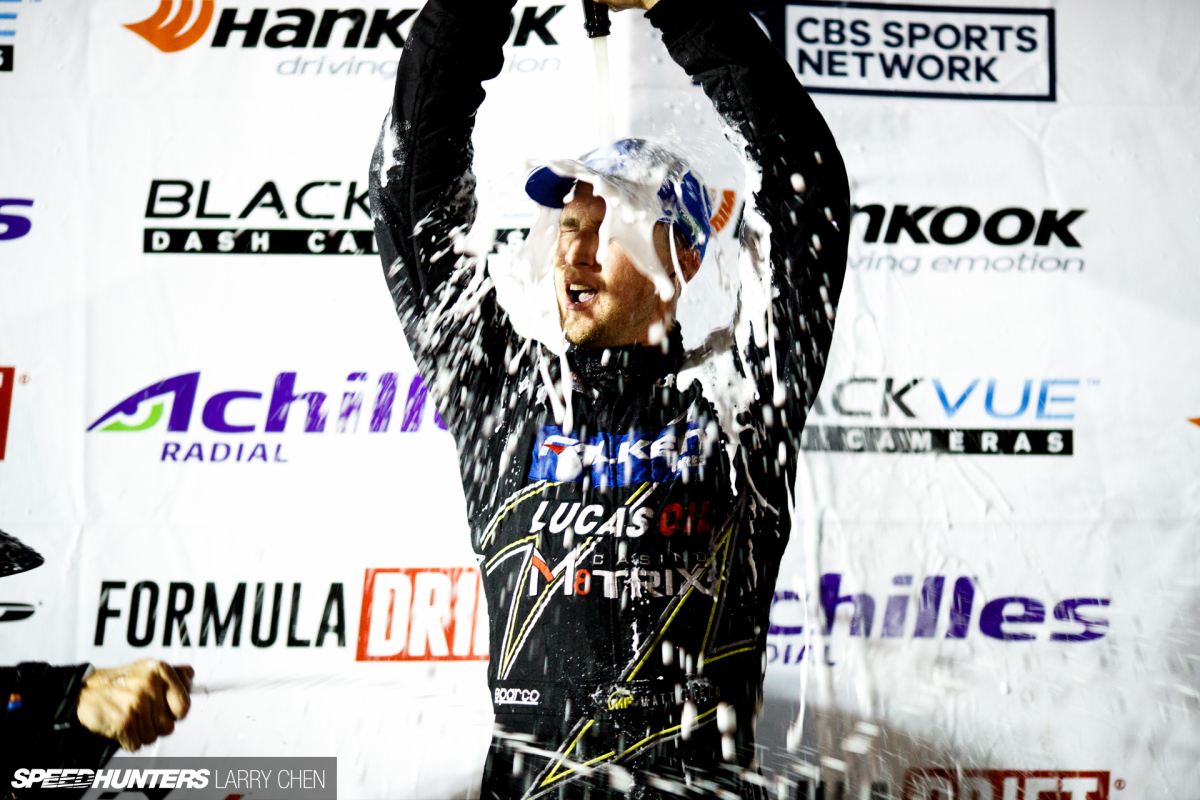 Well, that's it for my Texas photo selection. Will Chris Forsberg earn a third championship, or can Fredric Aasbø stop him in his tracks and claim his second consecutive series crown? All I know is that I will be on the front lines at Irwindale on October 7-8 to see it unfold.
Larry Chen
Instagram: larry_chen_foto
larry@speedhunters.com