Gearhead Friendship
As fun as they can be to participate in or even just to hang out at, track days aren't necessarily a place you expect to find many 'unique' automobiles. Naturally, function comes first, and most track day cars are built with a similar end goal: to be fast and reliable. Being different is secondary. Because why worry about making a fashion statement or standing out from the crowd when you are having so much fun behind the wheel?
But that doesn't mean you can't build a fast and functional track day car that also happens to be unlike anything else running around the circuit. It's just a bigger challenge.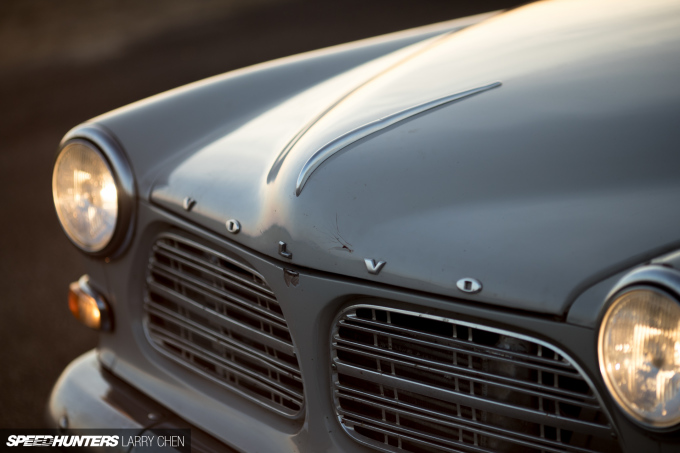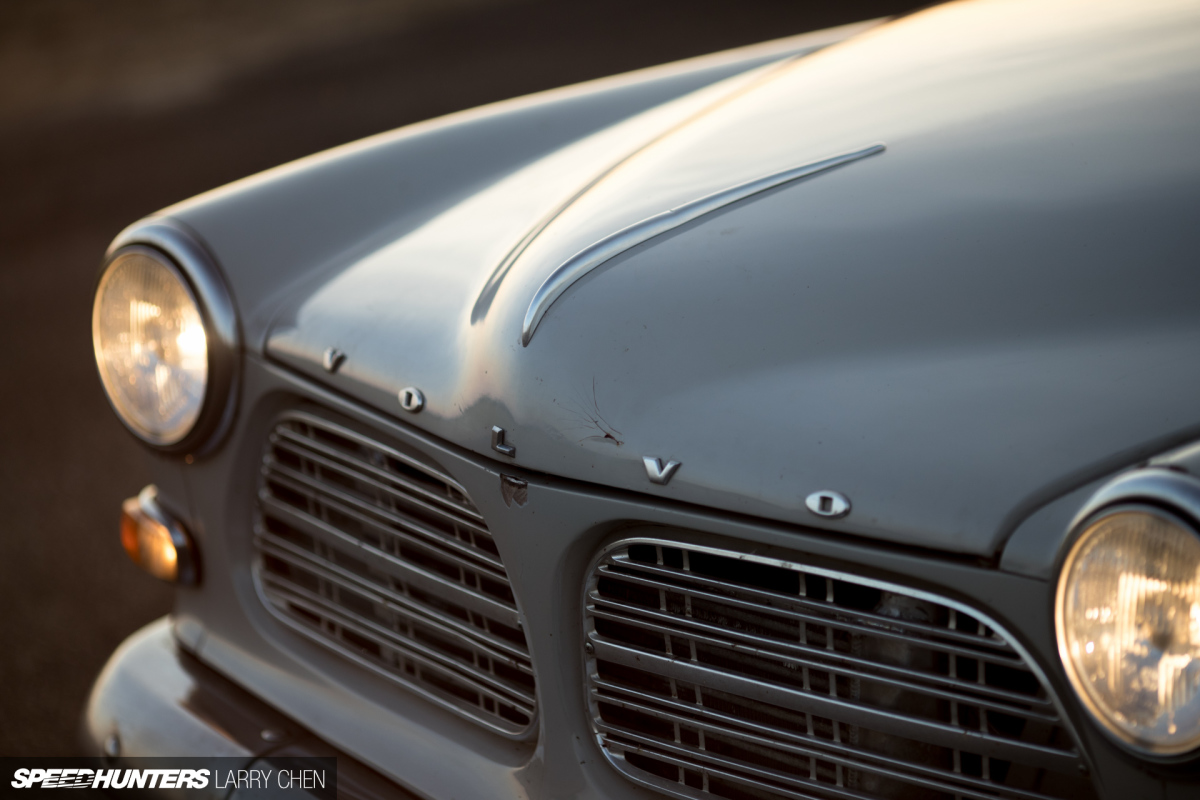 That brings us to a fellow by the name of Brian Block and his 1968 Volvo 122S Amazon, a car that we first saw during this year's GridLife Midwest event.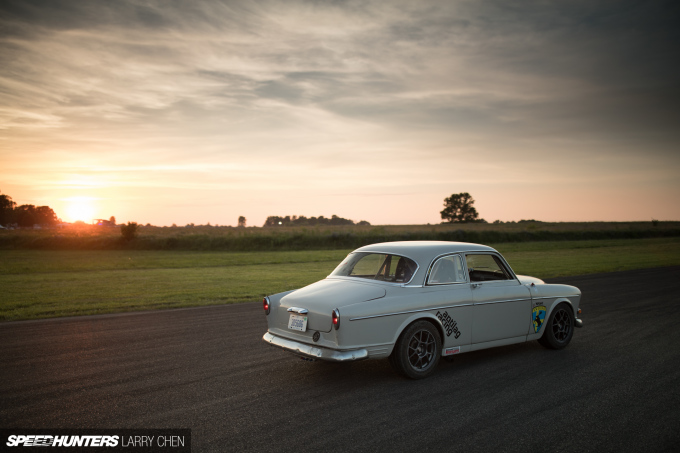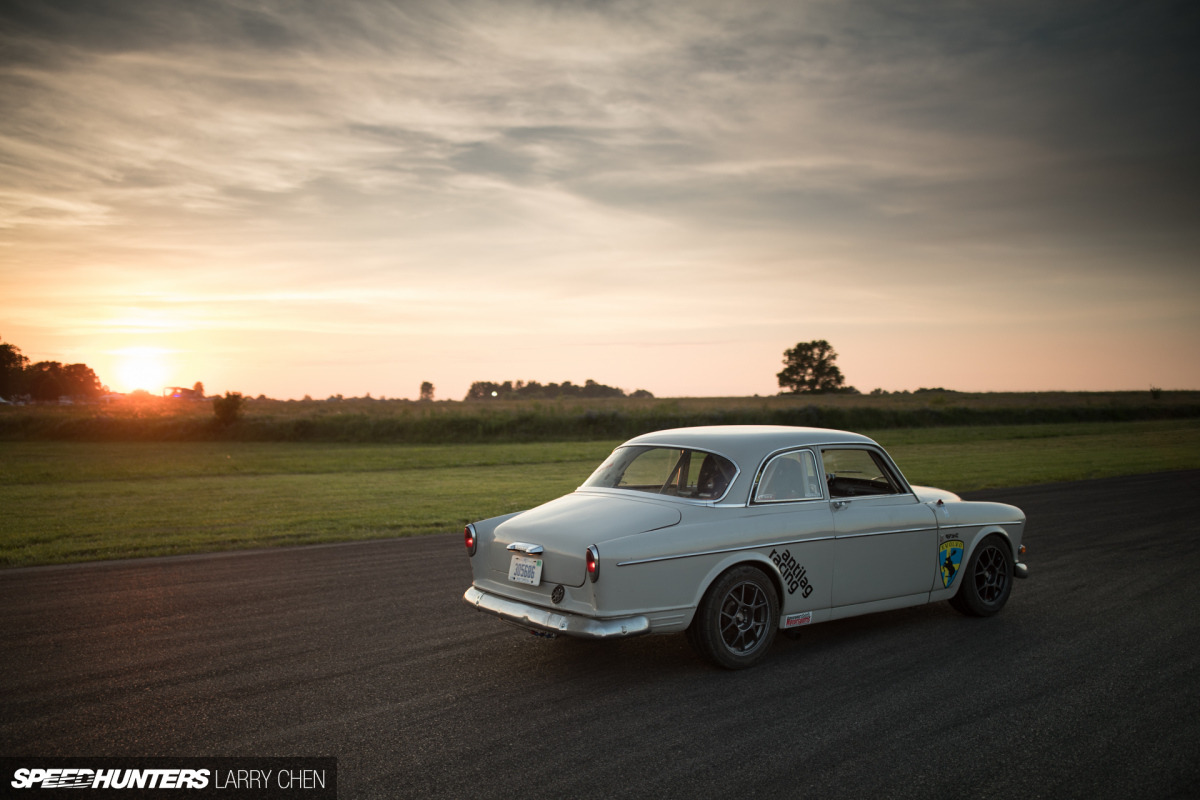 Like many who encounter Brian's Volvo at a track day, we were deeply intrigued and wanted to know more.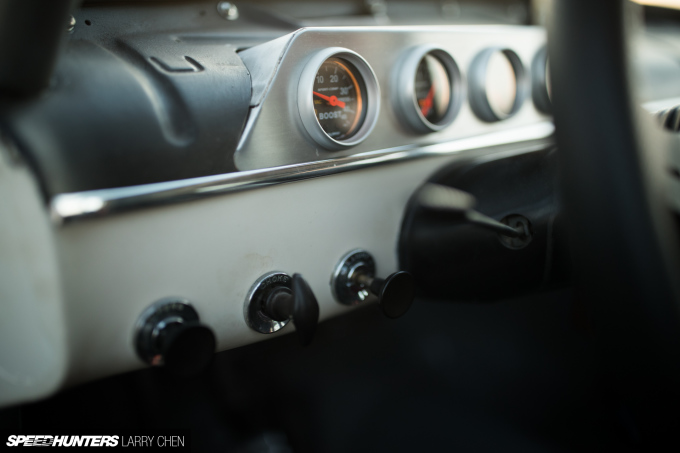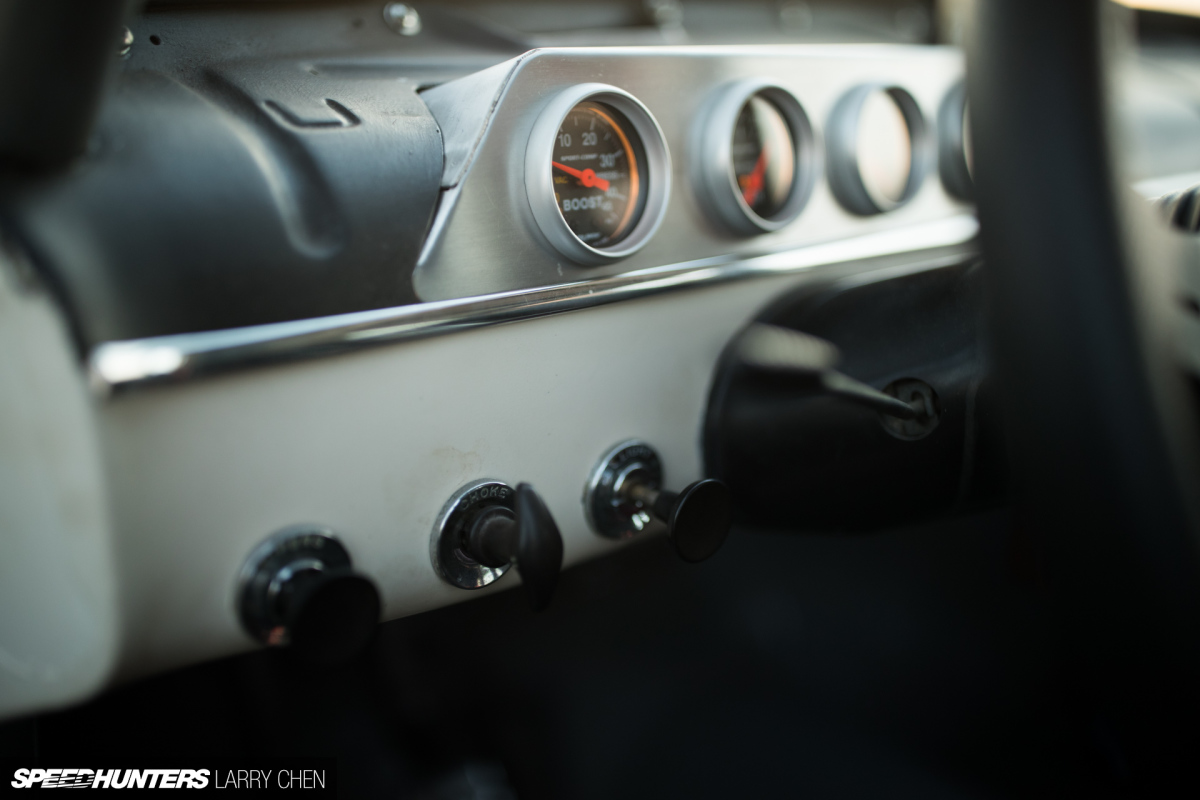 Brian has owned the Amazon for a long time, and right from the very beginning he intended to build it into a track car. But as it often does, life got in the way, and the Volvo sat in storage for seven years before Brian had the garage space and time to start building.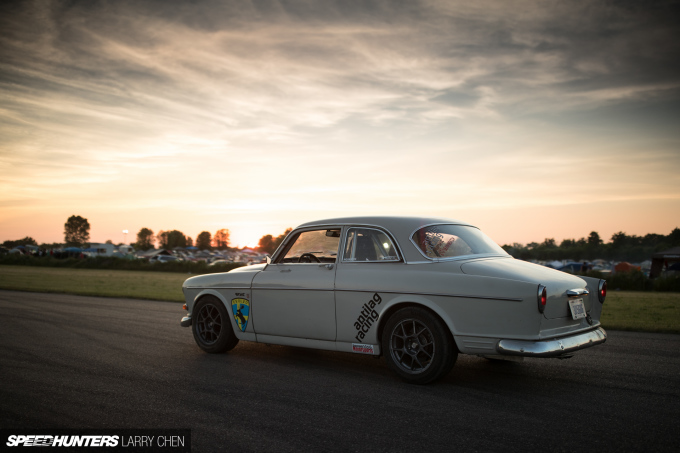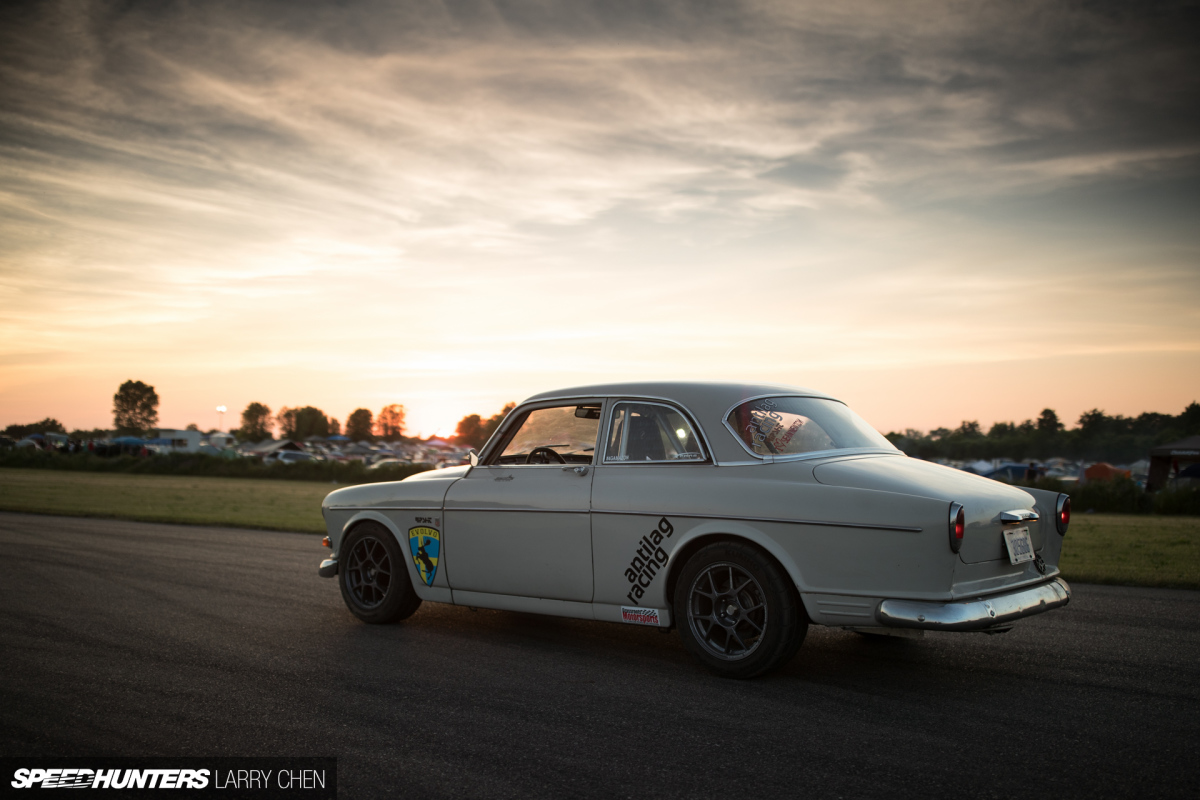 Initially the plan was to take the car vintage racing, so Brian spent two years prepping the Amazon for that. In went a built Volvo B20 engine with a pair of Weber 45s and some other basic upgrades, and off he went to the track.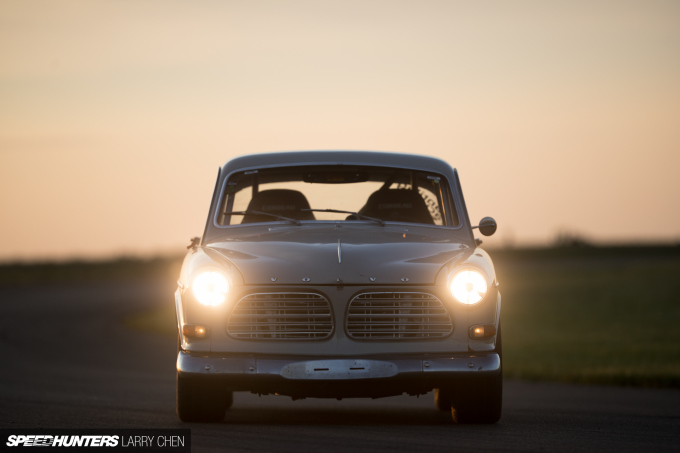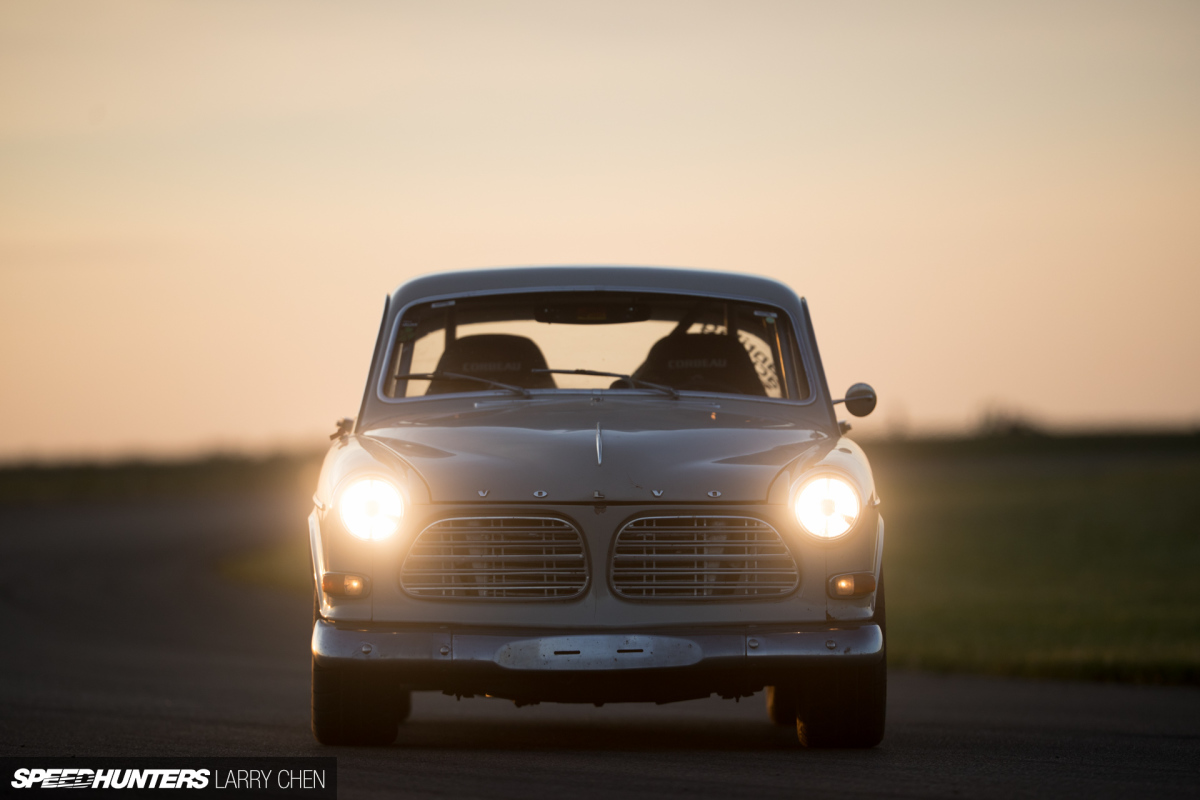 Though it was underpowered, the Volvo was a blast to drive, and Brian spent two summers racing the car as much as his budget and time would allow. But after spending time at a few vintage race events, he realized it wasn't really an affordable type of racing.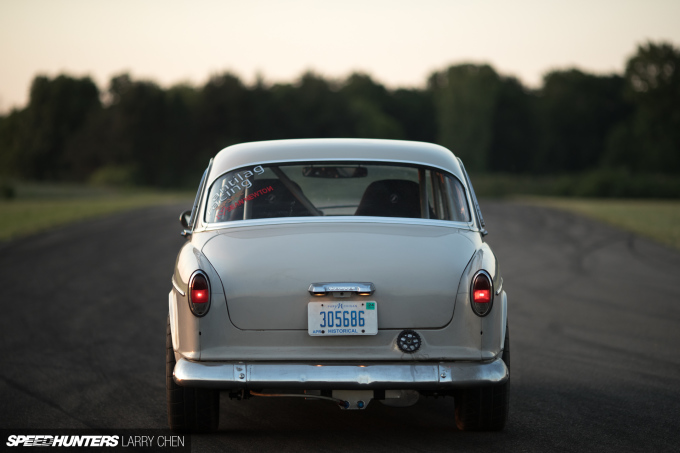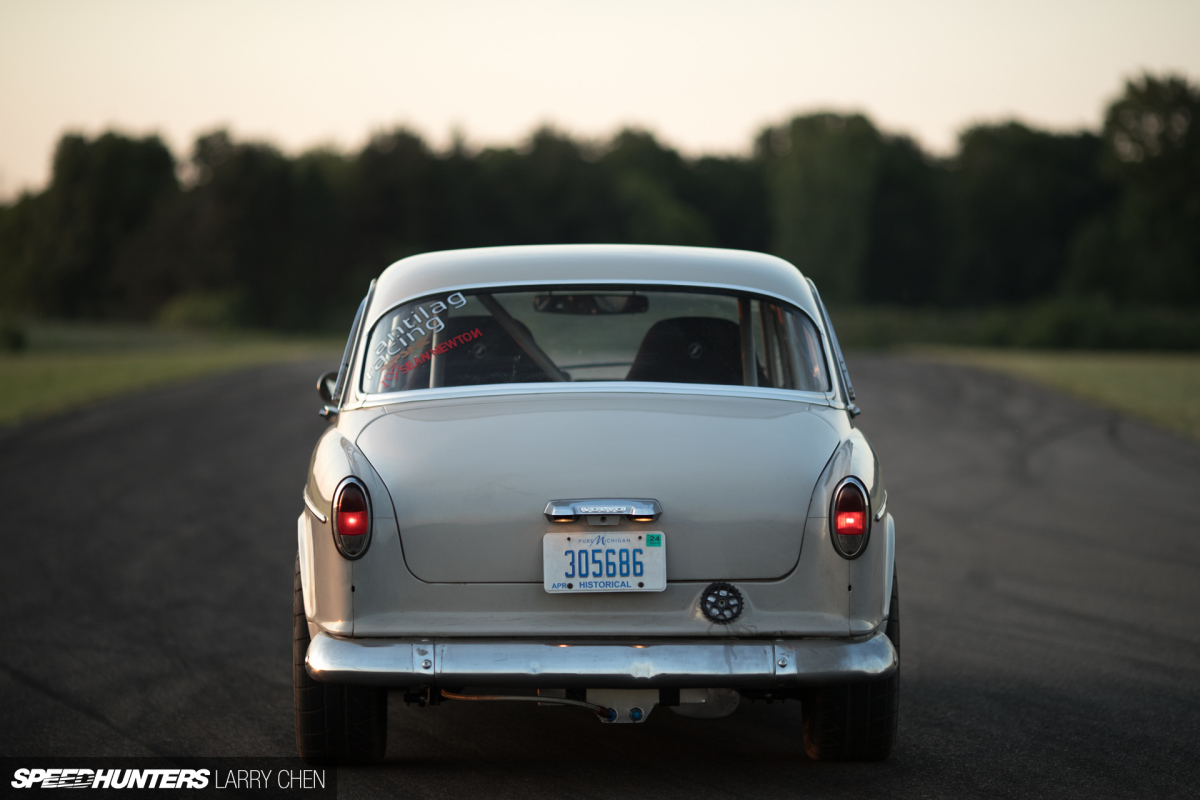 Brian knew he wanted to keep racing though, and more specifically keep racing in his Volvo. He also wanted the car to be more powerful and quicker on the track, so he started to research potential engine swap options.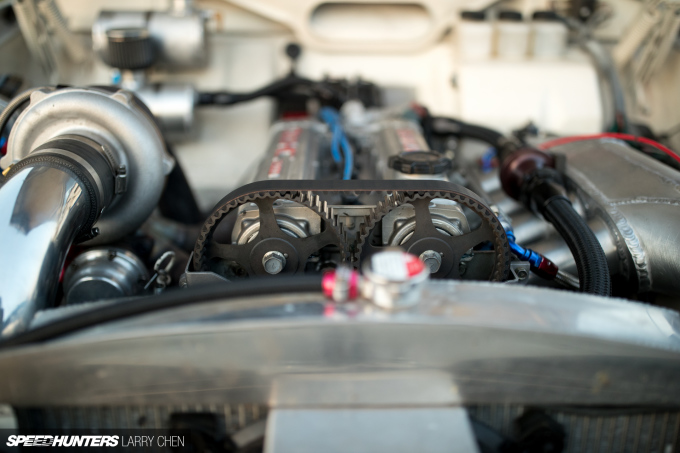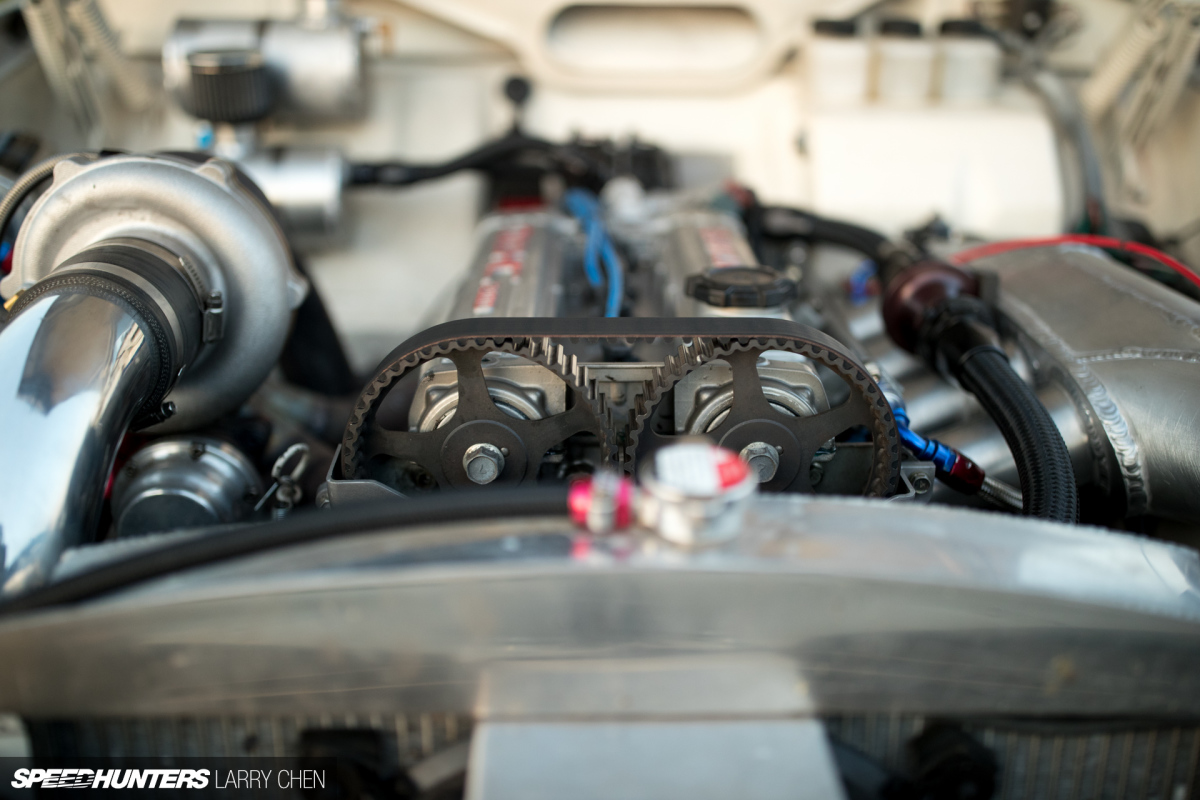 Some of Brian's good friends were longtime racers who drive 4G63-powered DSM cars, and they jokingly suggested that Brian consider one of the turbocharged Mitsubishi four-cylinder engines as the new heart for his Volvo.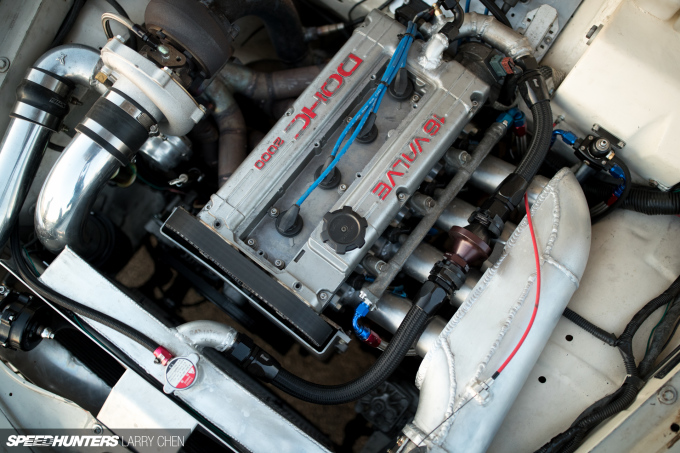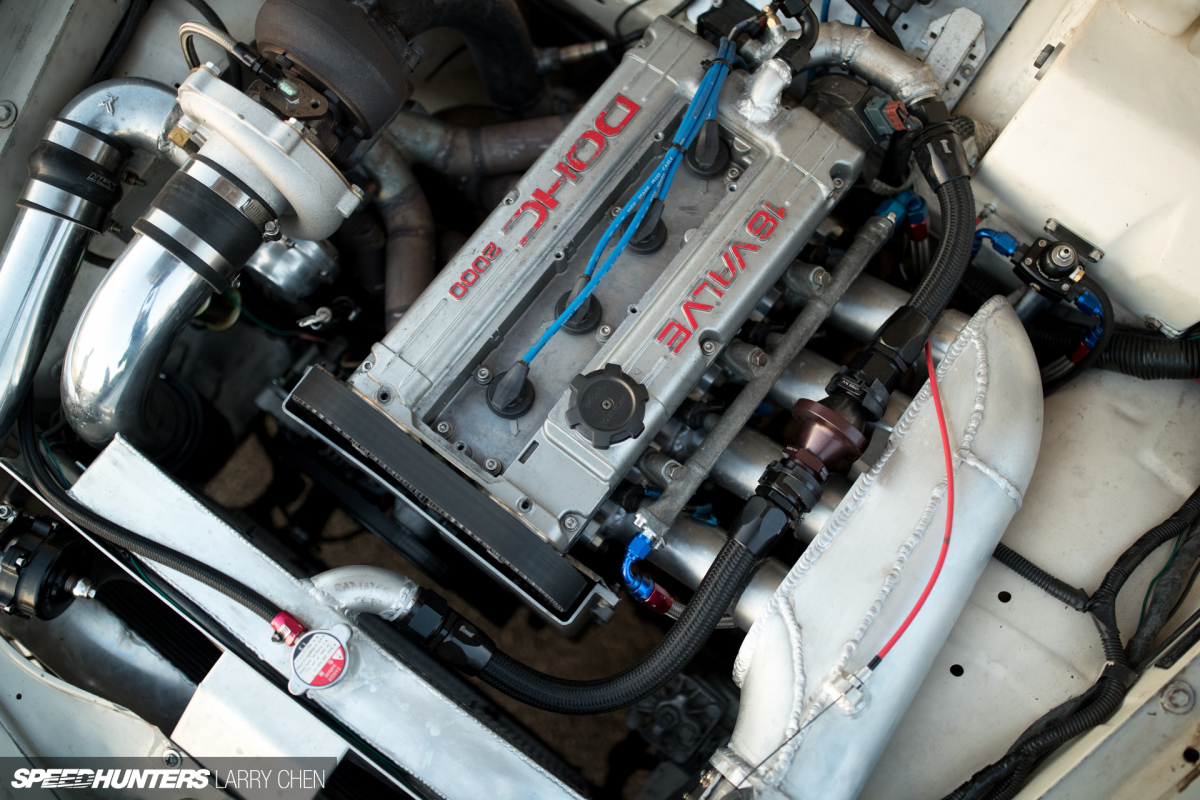 While the 4G63 isn't really known for its use in rear-wheel drive applications, Brian did an online search and found that a guy named Bill Hichner from Toledo, Ohio, made a bellhousing that mated the engine with a T5 5-speed transmission. Coincidentally, this was the same gearbox that Brian was already using.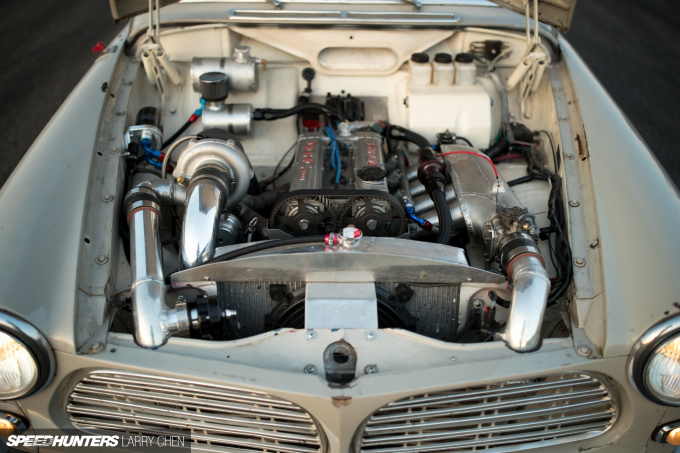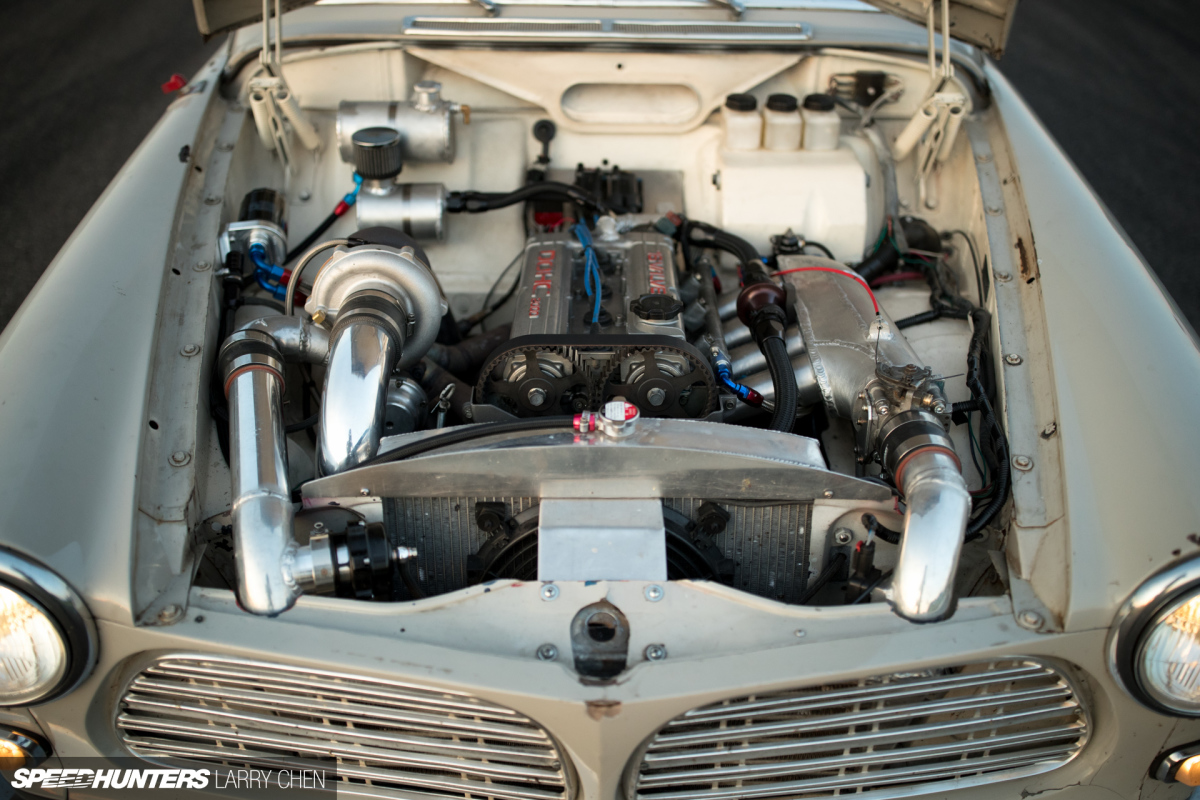 In December of last year, Brian acquired a '91 Plymouth Laser donor car and he and his buddies began to prep the Volvo for the swap. As these sort of builds often go, Brian soon found out the job would take a lot more work than he originally imagined; the Volvo's engine bay was tight and a lot of fabrication would be needed to get the 4G63 to fit. But with a goal of having the car ready to drive in the spring of 2016, there was no option but to get stuck right in.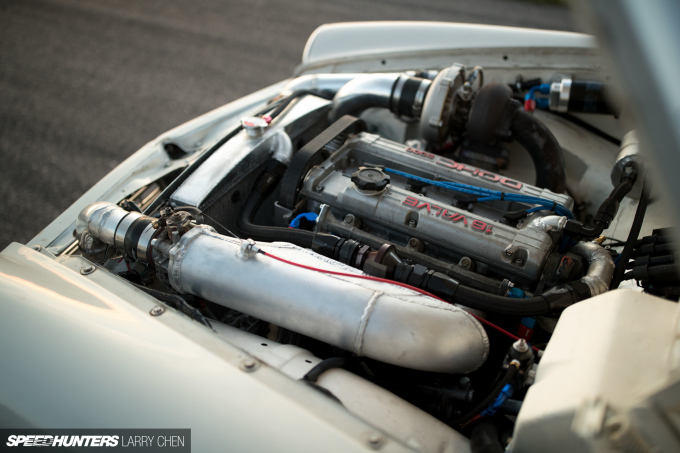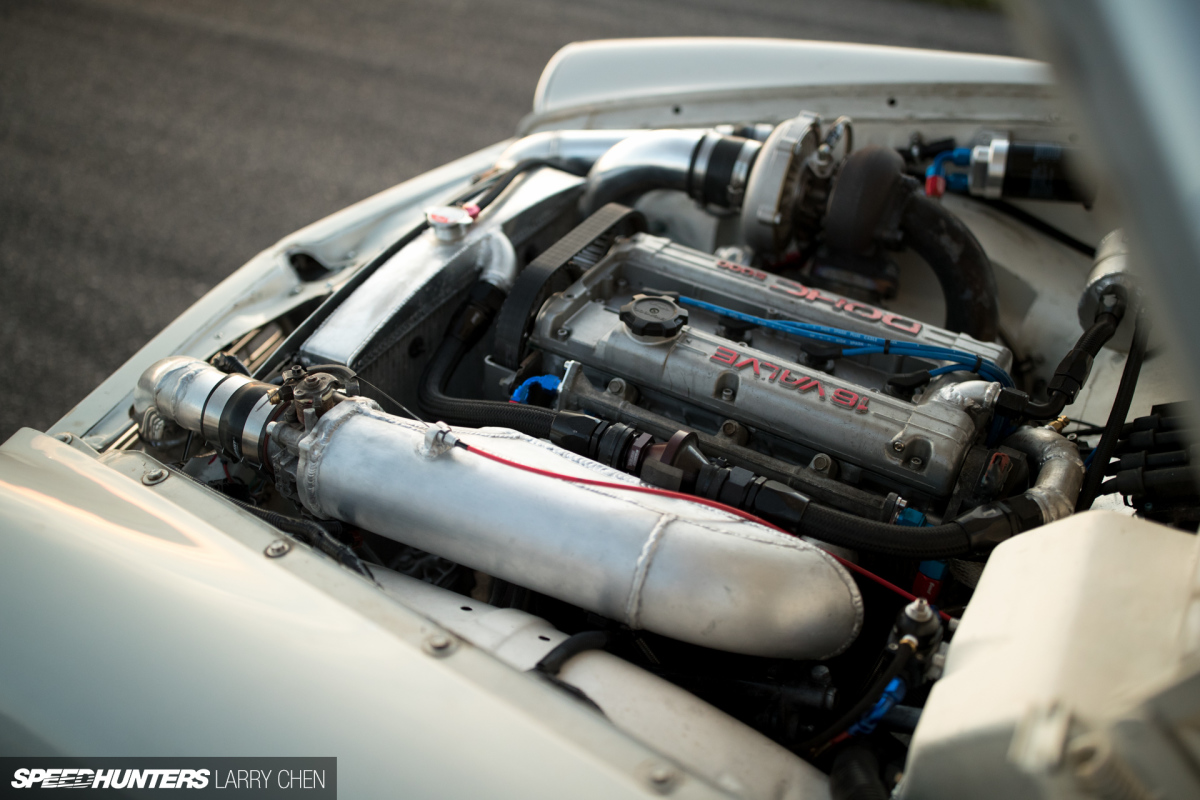 Knowing they helped get Brian into the conversion, his DSM-loving friends, Warren D'souza, Jeremy Williams and Scott Glassbrook, all handled different parts of the project. CAD-designed intake and exhaust manifolds were built from scratch, a new wiring harness was made, and a remote oil filter system was fitted. The guys ended up missing their goal of having the car running for a track day in May, but perseverance paid off and soon the car was up and running with its new engine.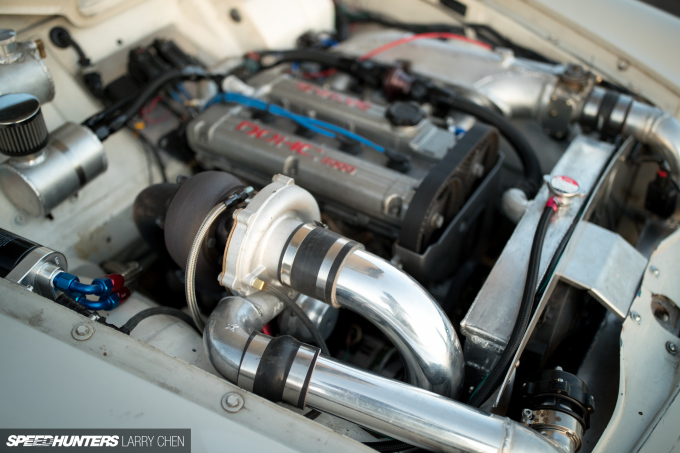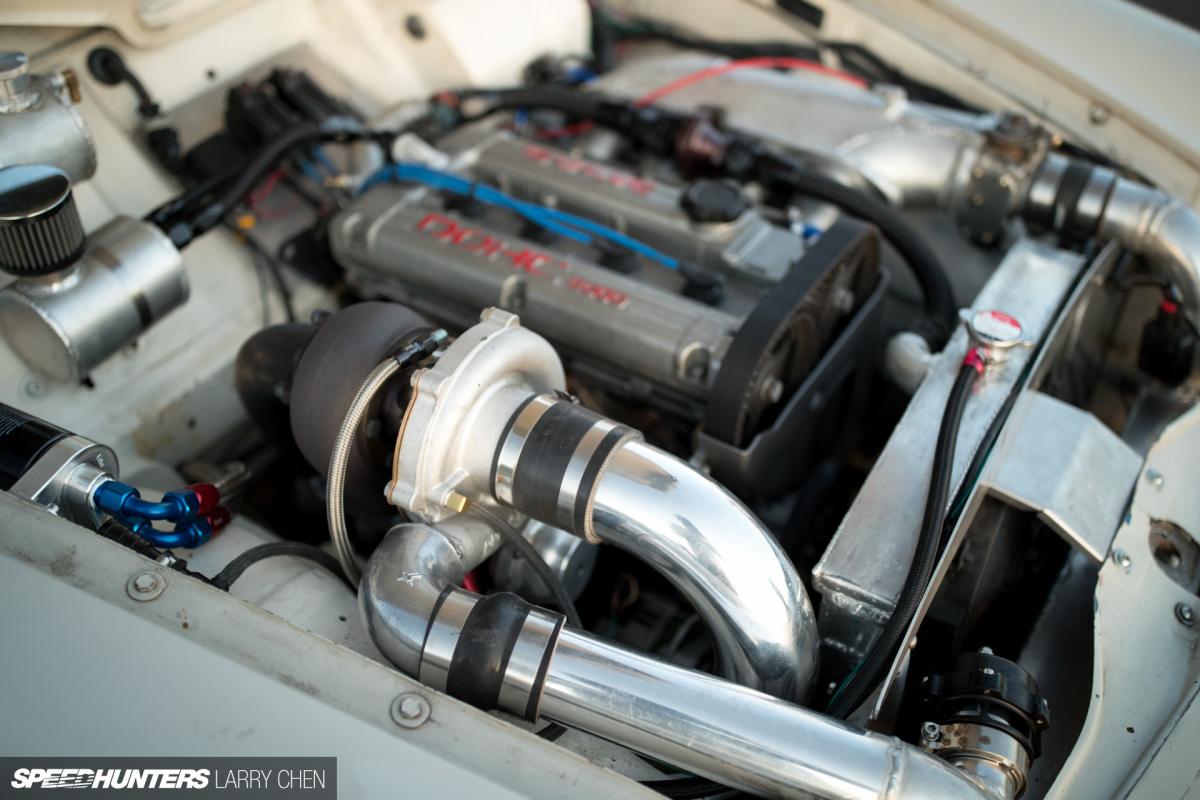 Fed by a Precision Turbo PT5831 T3 turbocharger, the 4G63 delivers a stout 400 horsepower. And just as importantly, Brian says the engine has been tuned to deliver the same drivability as a stock Plymouth Laser.
A Different Kind Of Track Car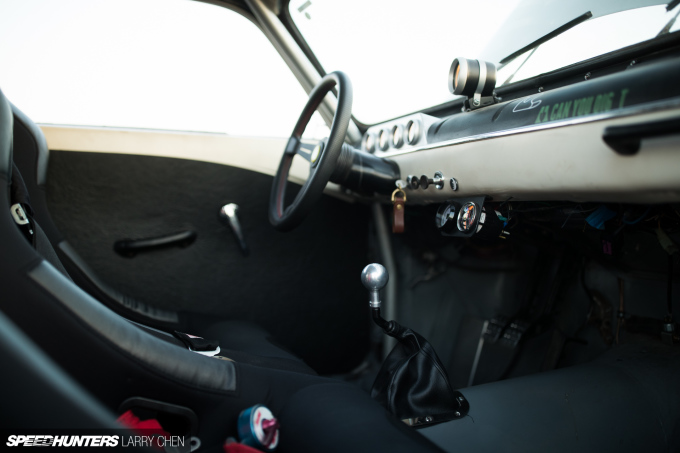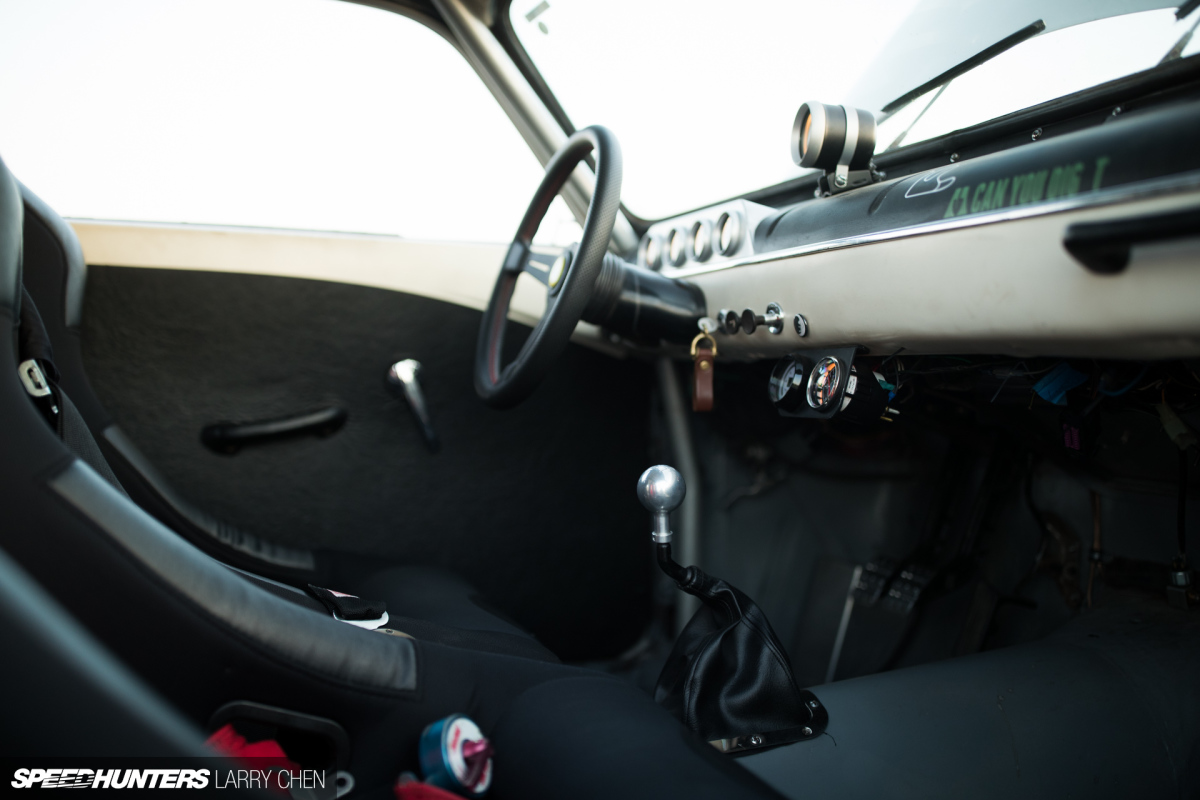 The 4G63 is mated with the aforementioned World Class T5 gearbox, and out back sits a narrowed Ford Explorer 8.8-inch rear end that easily handles the turbocharged power.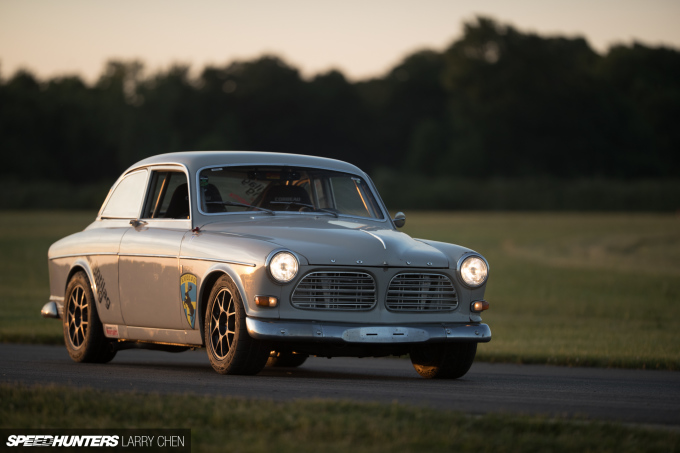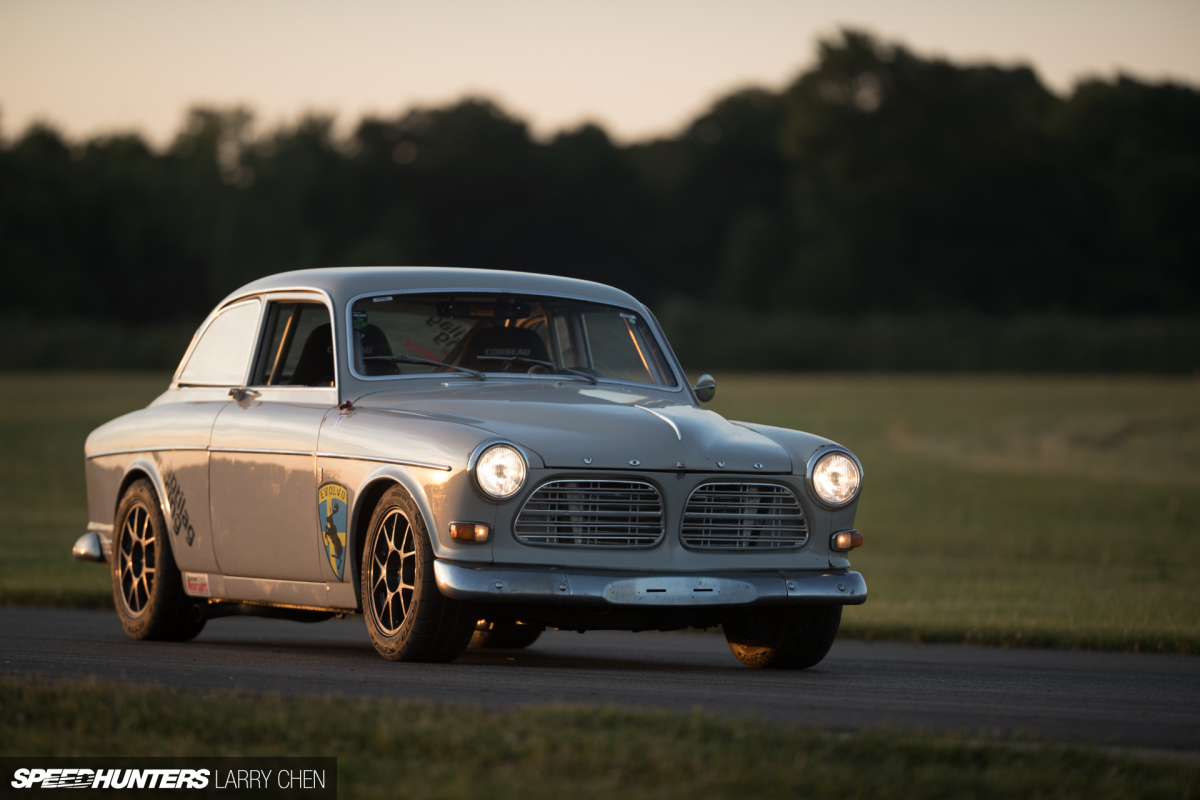 The Volvo's suspension has also seen a lot of work during the time that Brian has owned it. In the rear there's adjustable 4-link and panhard bar arrangement, Bilstein shocks all around and IPD sway bars to help keep the almost 50-year-old machine planted.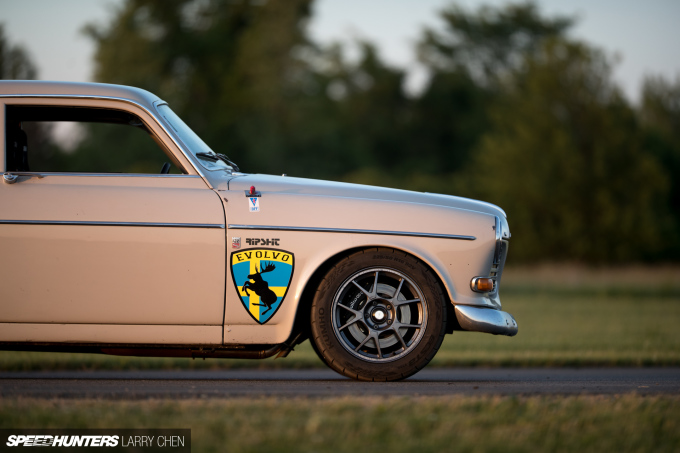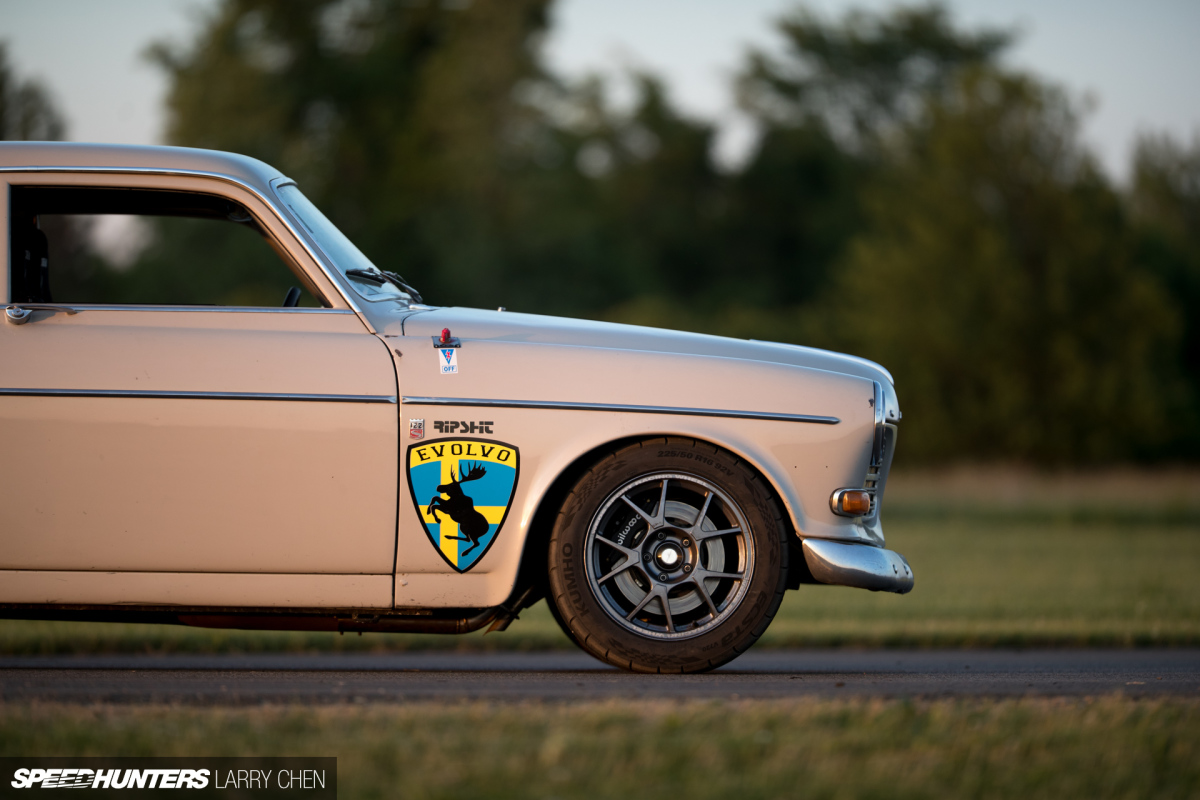 Braking has also been improved with Wilwood 4-piston calipers and 2-piece rotors up front, and a factory Ford Explorer disc setup in the rear. The wheels are WedsSport TC005s measuring a modest 16 inches in diameter, while the tires are Kumho V720s.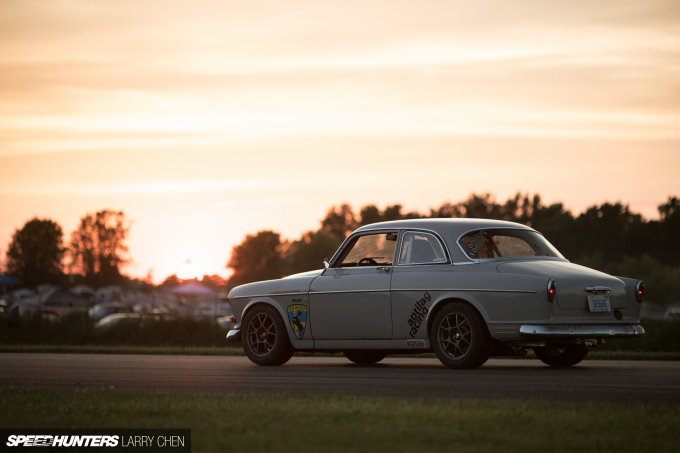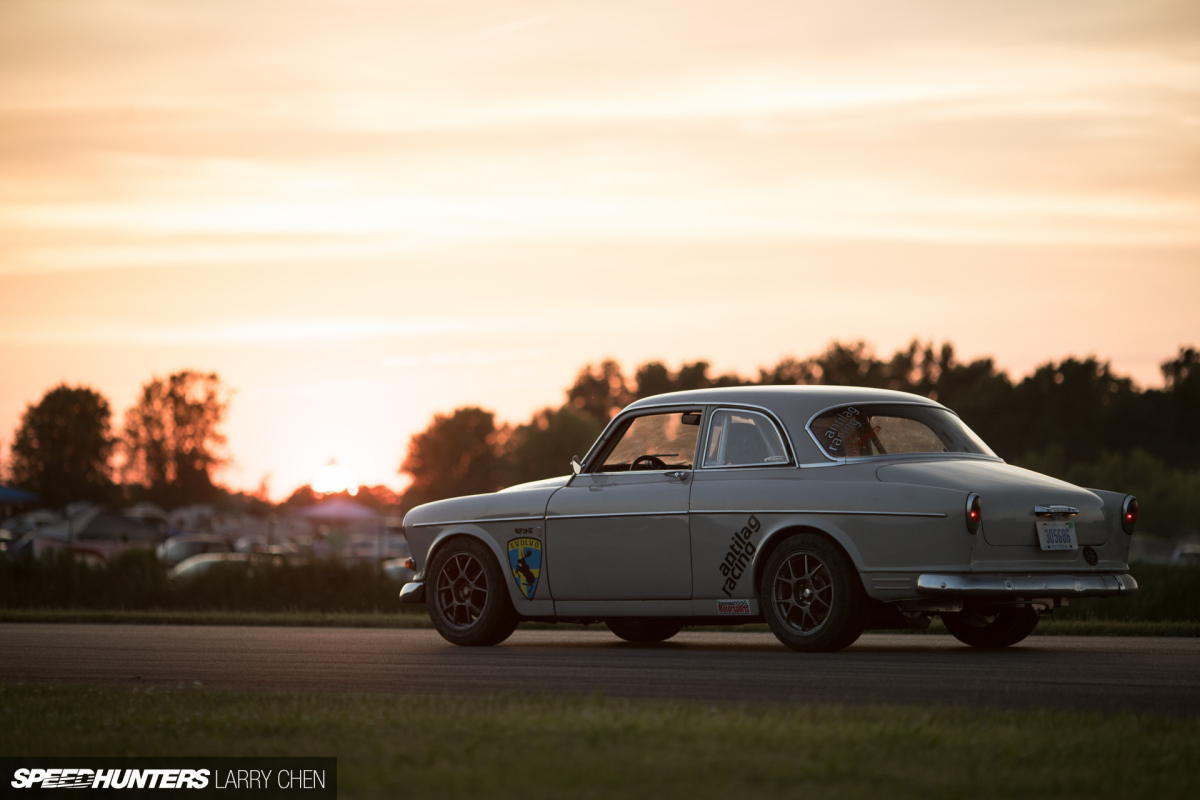 One of the coolest things about the Amazon is how the body has been kept all original. There's no wing, no aggressive splitter – just vintage Volvo goodness. Call it a track-spec sleeper.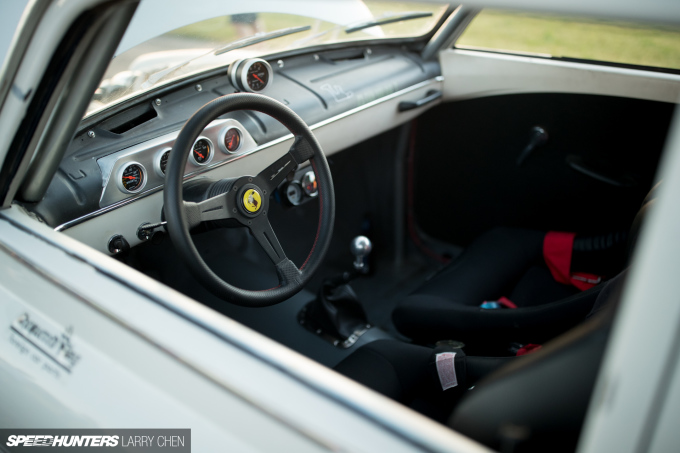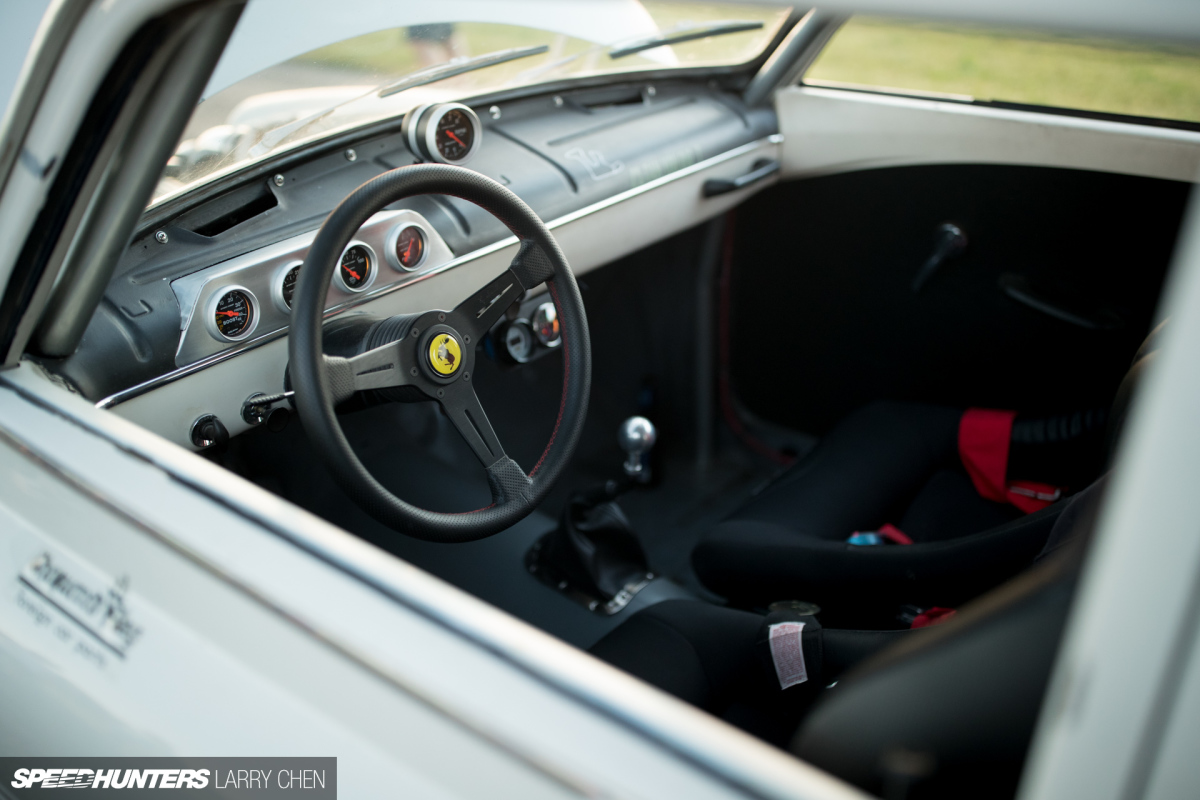 With a Nardi steering wheel and a simplistic Auto Meter gauge setup, even the interior is subtle.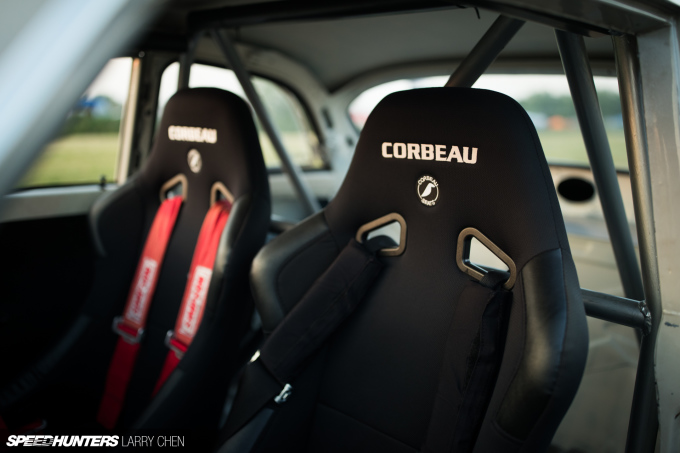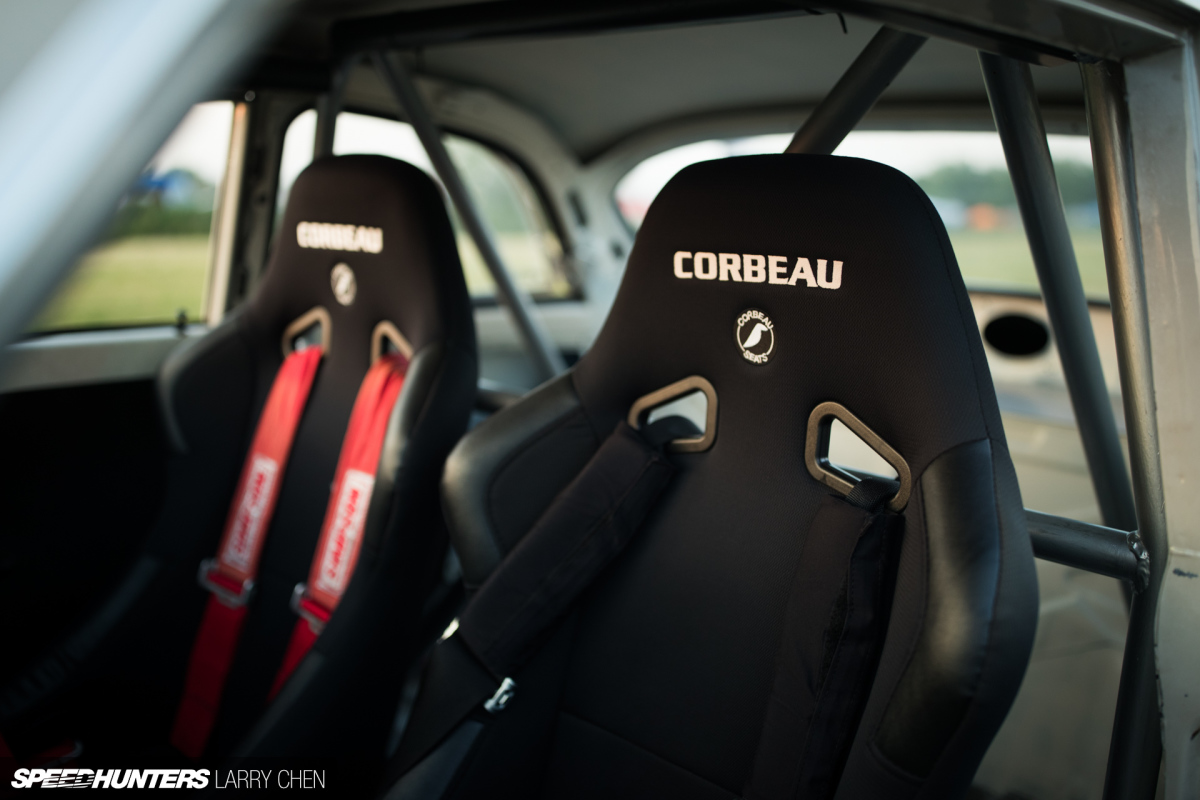 The rollcage and pair of Corbeau Forza bucket seats do, however, tell onlookers this isn't quite a stock Volvo.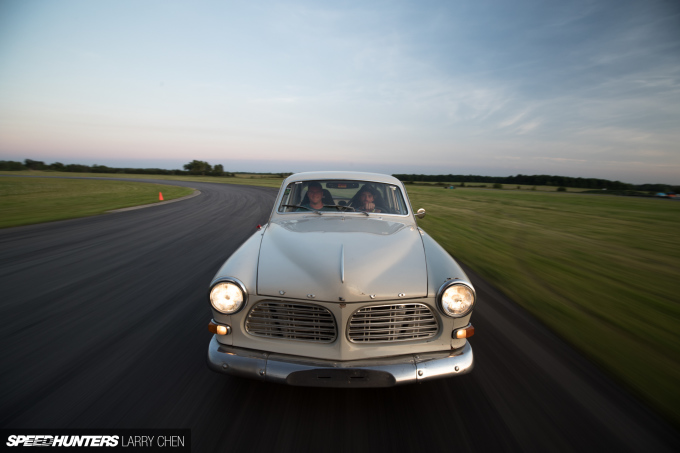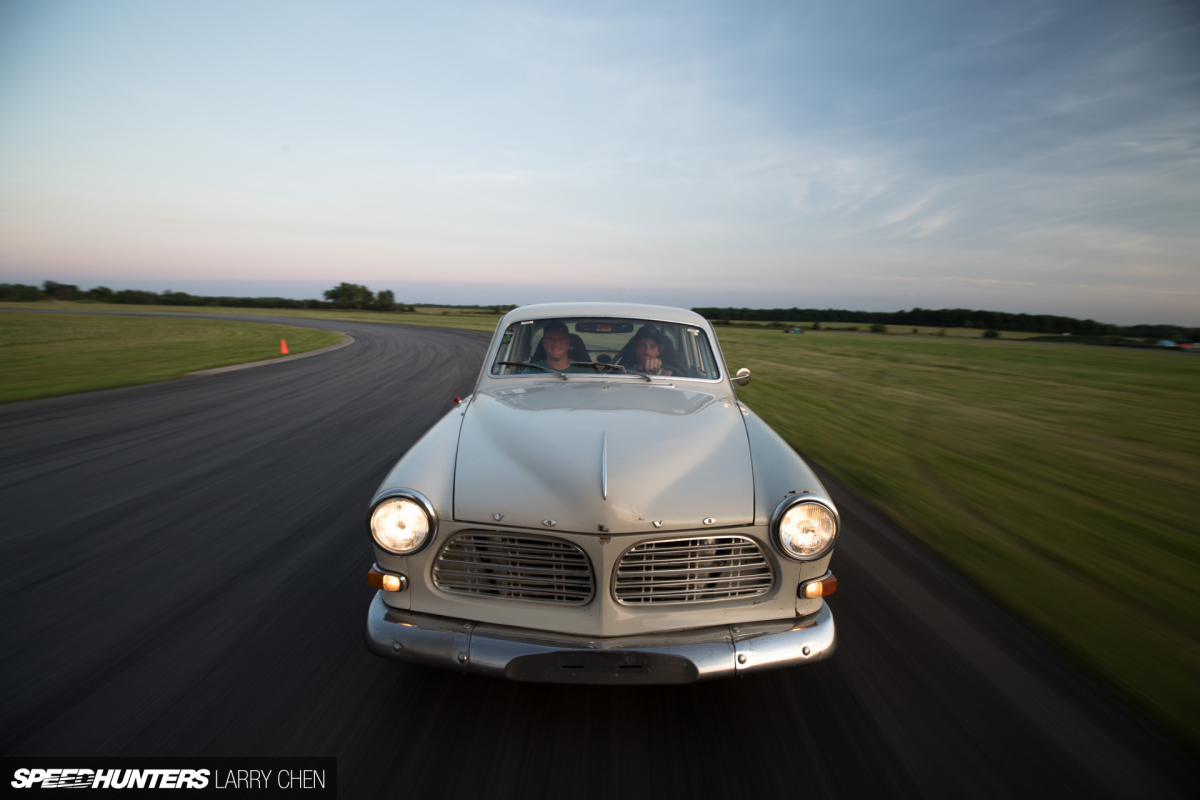 So far Brian has been very satisfied with how the car drives on the track. There's wheelspin at corner exit – which is fun – but Brian is planning additional suspension work to help get the power to the ground. He's also considering an IRS conversion in the future, as well as new body panels to help trim weight.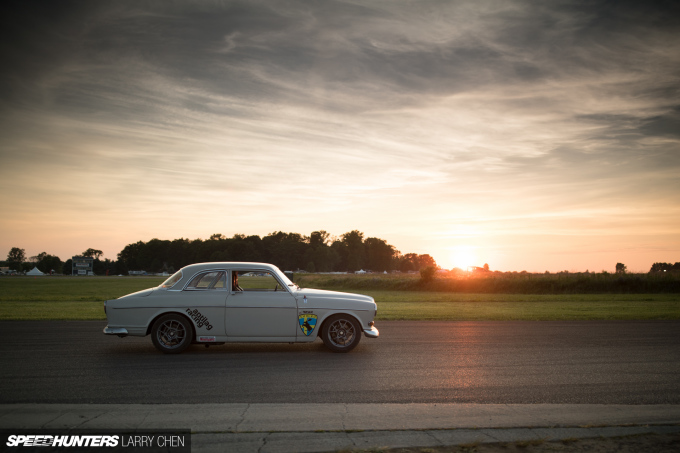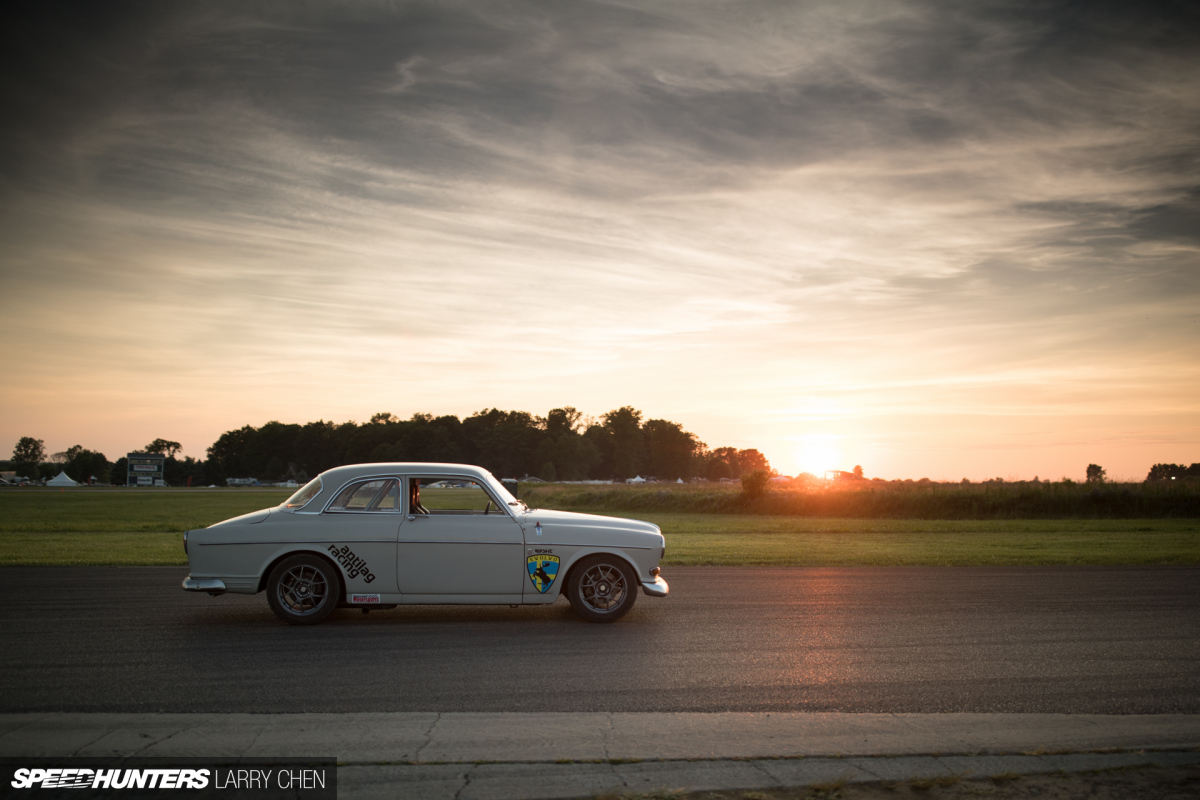 But even in its current state, the Volvo is everything you could want from a homebuilt track car. Its fast, fun and guaranteed to be one of the most unique machines at any event Brian takes it to.
And the fact that he and his friends did it all themselves just makes the whole build that much better.
Mike Garrett
Instagram: japanifornia
mike@speedhunters.com
Photos by Larry Chen
Instagram: larry_chen_foto
larry@speedhunters.com
Cutting Room Floor