Bargain Hunting
What will 30 bucks buy you these days?
Not a whole lot. A meal for two at an inexpensive chain restaurant maybe. Half of a new video game. Two albums of digitized music.
It's also what I spent on a random batch of collectables after going to a classic car swap meet over the weekend.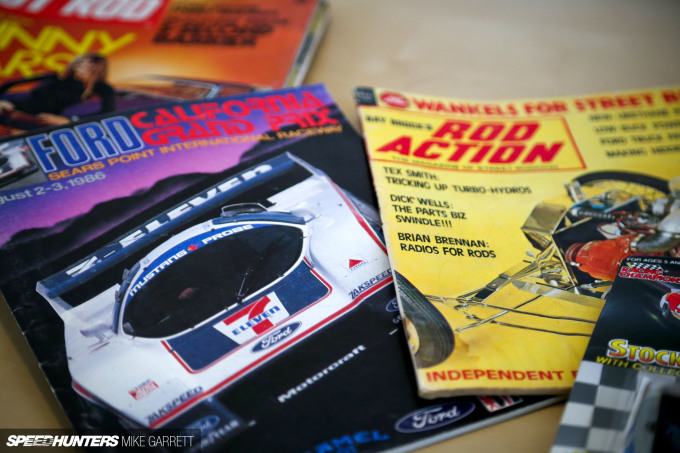 I've loved hitting up swap meets and flea markets ever since I was an elementary school kid tagging along with my dad. And even in this age of online shopping and auctions with buyers and sellers converging from around the world, the old school car swap meet experience is as great as ever.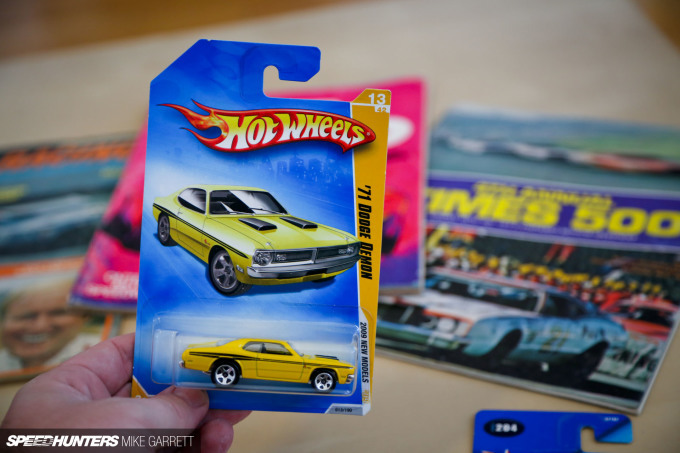 Whether it's complete cars, parts or collectables, there are still deals to be had. Or at least there's cool stuff that can be bought for reasonable prices; prices that don't seem much different than they were way back in the day.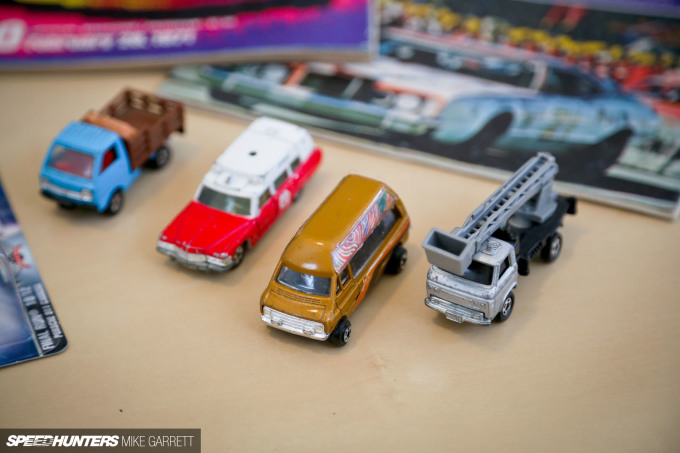 As is usually the case, I wasn't really looking for anything in particular when I went to the swap meet. As you would have seen in my story from last month, I do have an office/collectables room in my house, and I'm always on the look out for cool die-cast cars to display, and books and magazines to put on the shelves. I found both this time.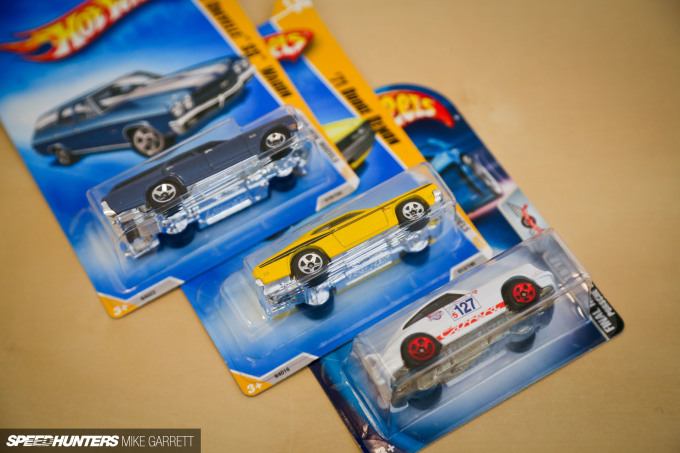 I'm constantly looking for cool Hot Wheels to add to the wall in my office that's covered in them, and I came across one guy selling a bunch of older issues for a dollar each. That's the same price current ones usually go for in stores.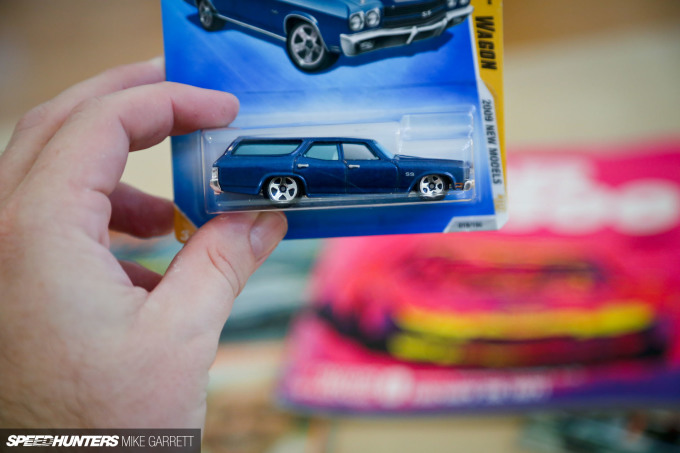 Among my finds was this Chevelle Wagon and a Dodge Demon from 2009. I've already got both in my collection, but not in these colors. For a buck a pop, why not?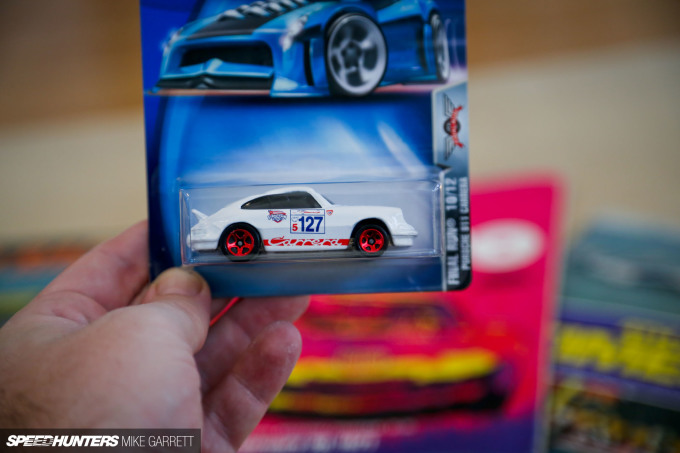 Slightly older is this Porsche Carrera Final Run series model from 2003. Sadly, this is probably the only way I'll ever be able to afford an air-cooled 911.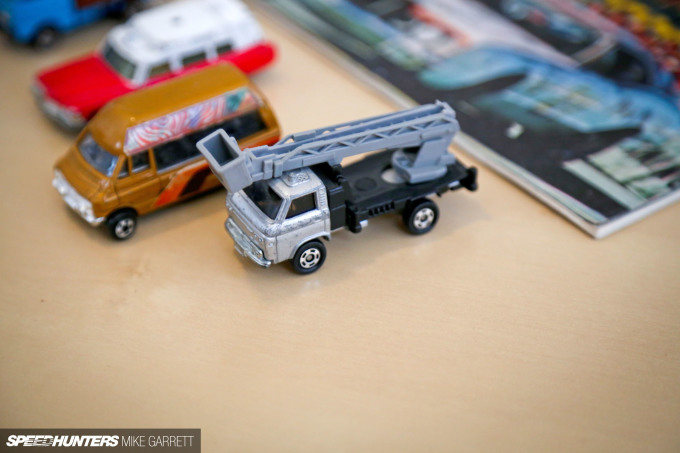 Spending a lot of time in Japan, I've become a sucker for Tomica stuff. While they're not easy to find in the US, every once in a while you'll come across someone selling old Tomica die-casts from the '70s and '80s.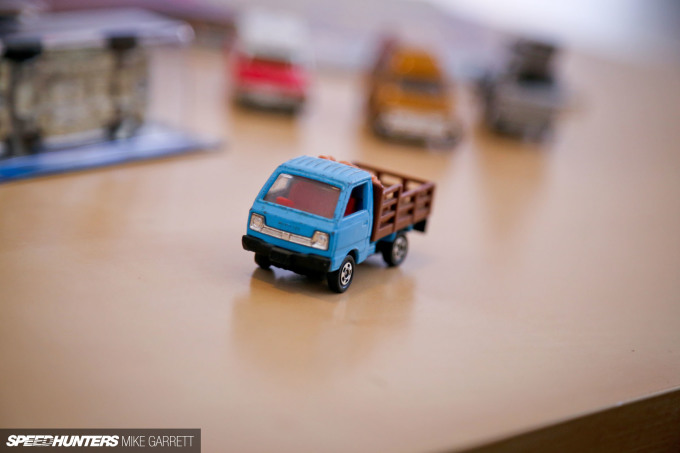 These ones definitely weren't in mint condition, but for a couple bucks each I couldn't pass up a few. I picked up this Suzuki Carry stake truck.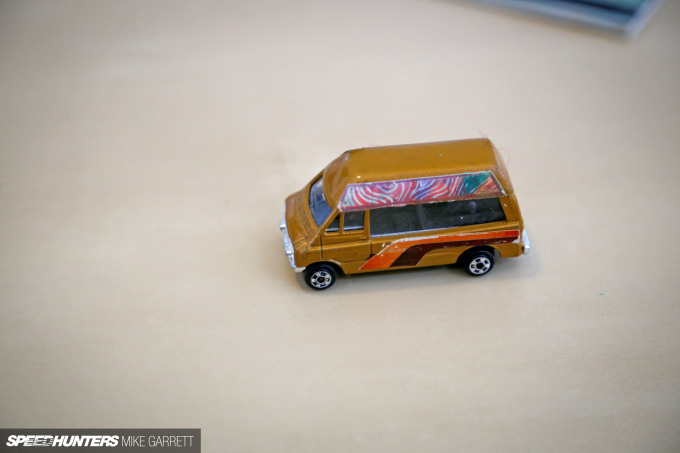 And I also grabbed this totally '70s Zylmex Dodge van, which even has a bed in the back.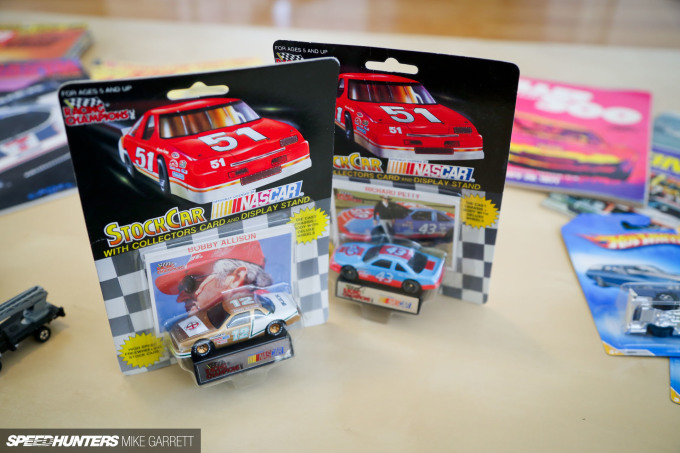 I'm not a big NASCAR collector, but when I found someone selling these early '90s 1:64 Racing Champions series die-casts for 50 cents each I couldn't resist grabbing a couple.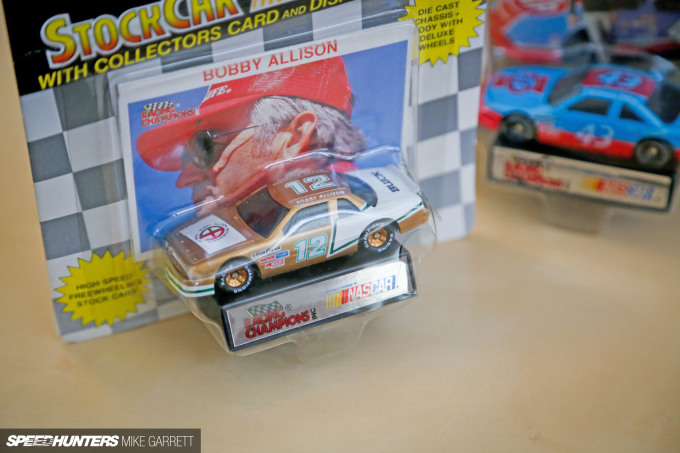 Here's Bobby Allison's Buick from 1991. I also picked Richard Petty's Pontiac to go along with it.
Print Memories
There are few things more fun than flipping through vintage car magazines, and they're some of the most common items at old car swap meets. One guy had a bunch of them laid out on a table, so I gave him eight bucks for six miscellaneous issues from the '60s and early '70s.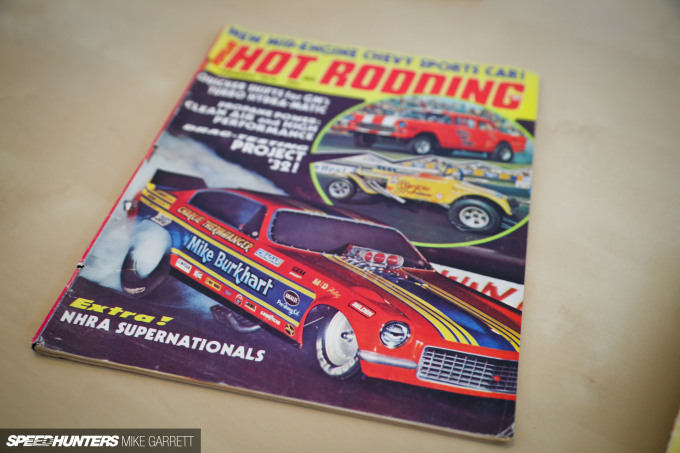 There were a couple issues of Hot Rod, a Popular Hot Rodding issue from 1974 and a few others as well. I haven't had time to go through all of them in detail yet, but it looks like there's some cool stuff inside.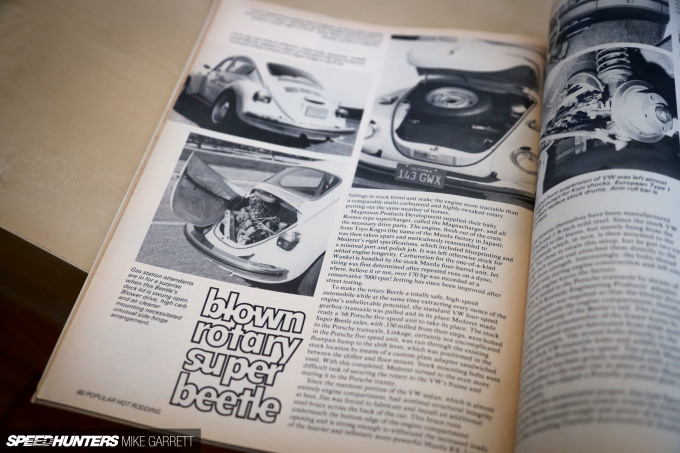 Like an article about a Volkswagen Super Beetle that was swapped with a supercharged Mazda rotary engine.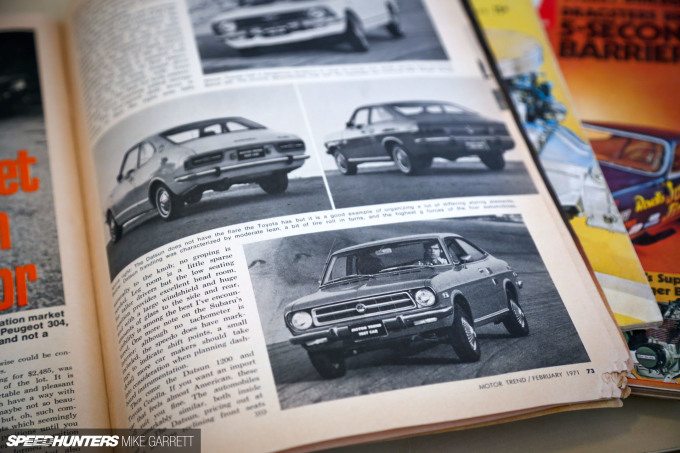 There's also an issue of Motor Trend from February 1971 that includes a comparison test of import cars including the Toyota Corolla and Datsun 1200. Good stuff.
The advertisements inside these magazines are often just as good as the articles themselves.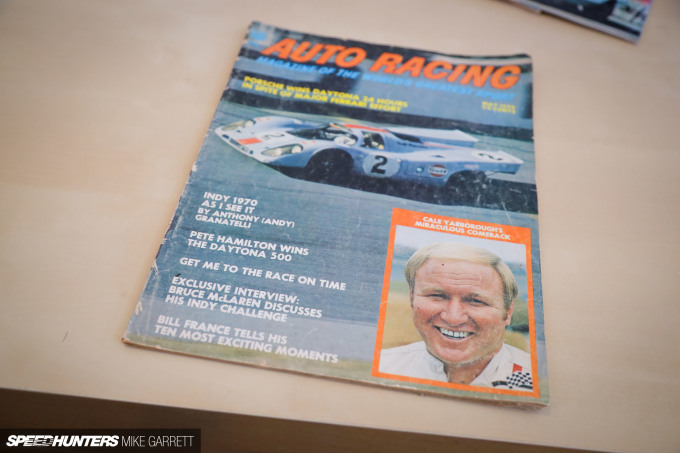 And how about this issue of Auto Racing from May 1970 which includes a story about Porsche's victory at the 24 Hours of Daytona that year.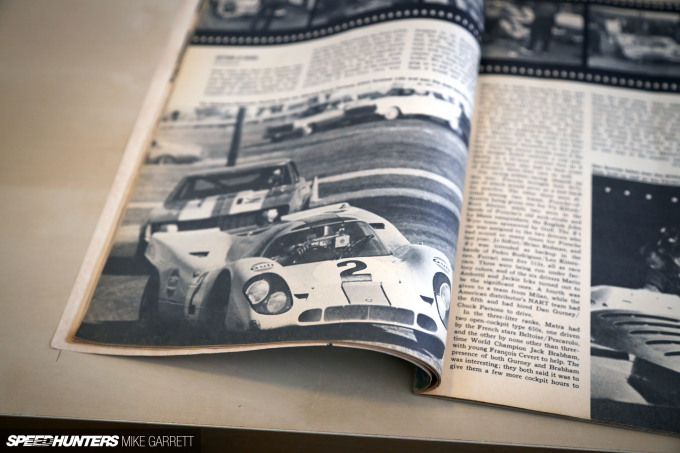 Sadly, I had to pay twice the original 50 cent cover price for this one.
Get Your Programs Here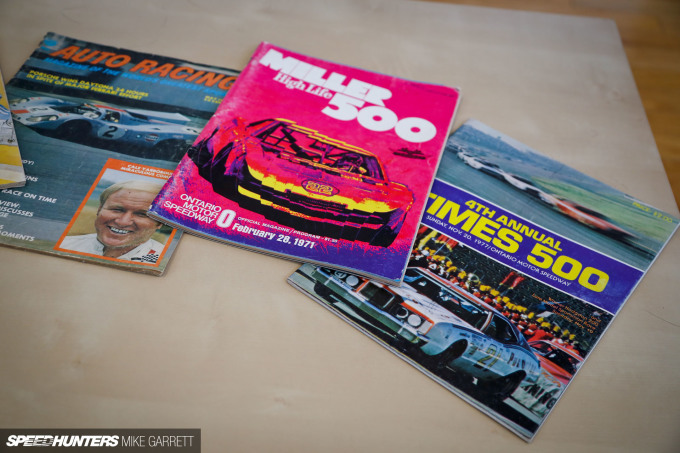 But of everything I bought at the swap meet, my favorites have to be a trio of race programs from events held here in California during the '70s and '80s. The price? One dollar each.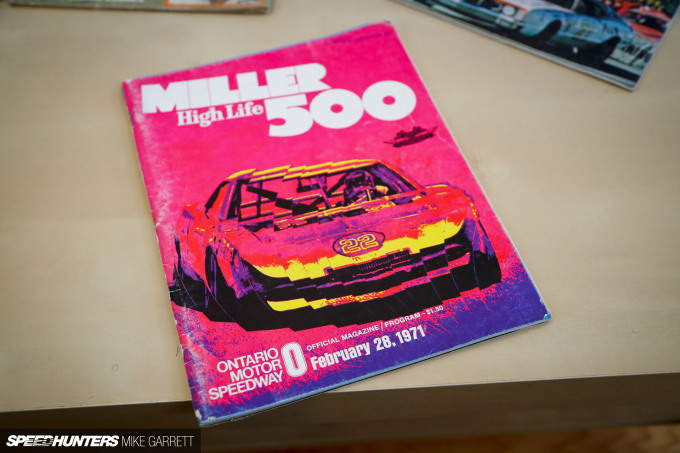 First up is a program from the 1971 Miller High Life 500 held at the then brand new Ontario Motor Speedway in Southern California.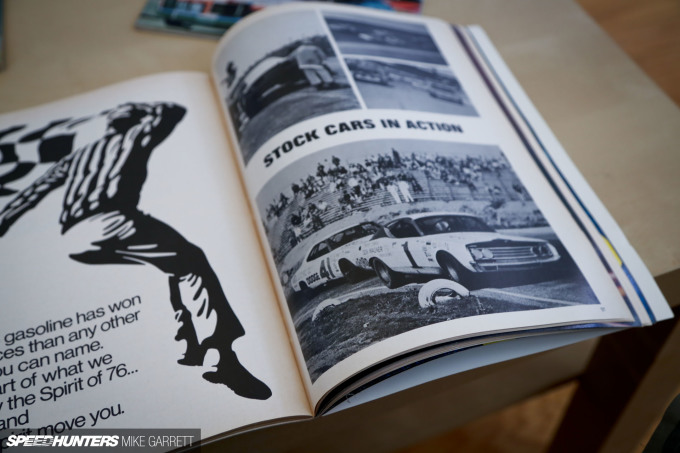 The High Life 500 was one of three NASCAR Winston Cup races held in Southern California in 1971, joining two races at nearby Riverside.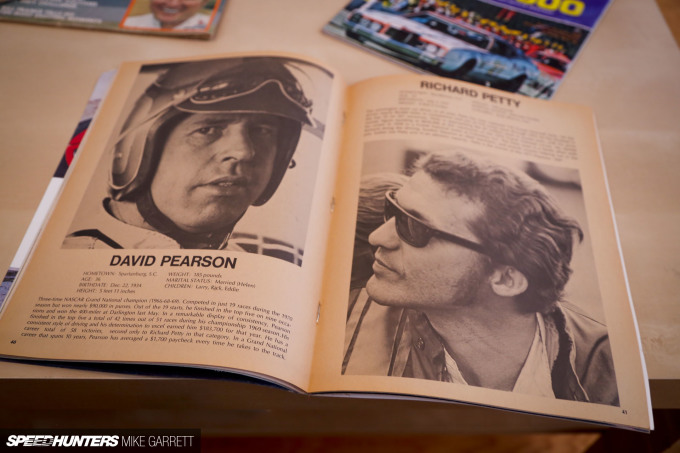 The competing drivers are profiled inside, and they include many legends of stock car racing.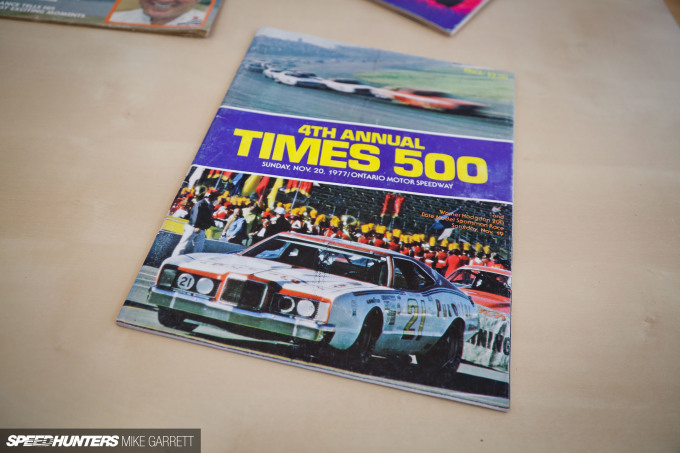 Here's another program for a NASCAR race at Ontario, the Times 500 held in November 1977.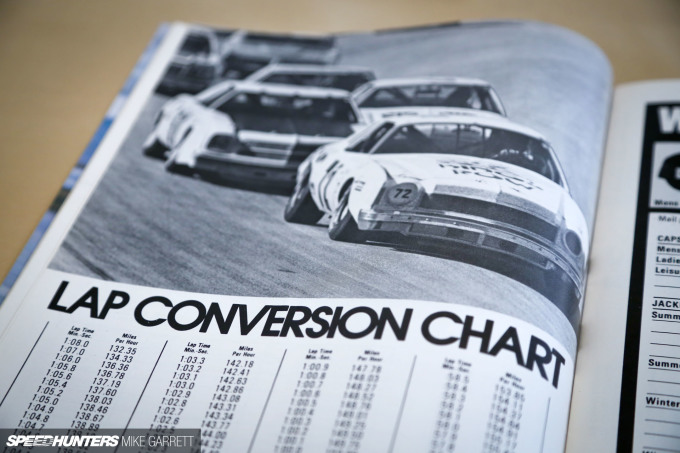 Sadly, Ontario Motor Speedway wasn't around for a long time. The track opened in August of 1970 and was closed by December of 1980, later to be replaced by Auto Club Speedway in Fontana as Southern California's NASCAR stop.
Along with information about the cars and drivers running in the events, these programs also feature plenty of great vintage car ads.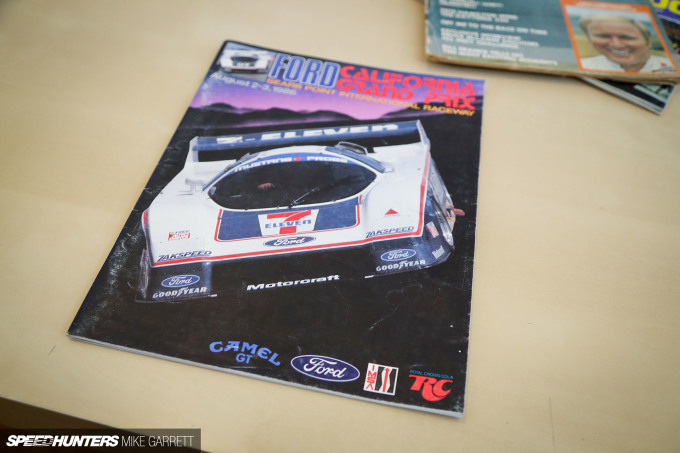 Finally, there was one more vintage race program among the bunch. This one's from the 1986 IMSA California Grand Prix at Sears Point, a racing circuit currently known as Sonoma Raceway.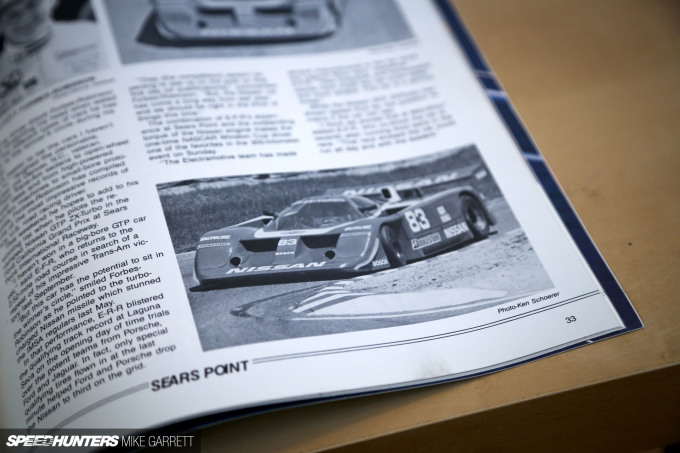 The '86 California Grand Prix featured both prototypes and GT cars, and flipping through the program gives a cool look back at the peak of 1980s sports car racing.
It too is filled with ads from all the involved manufacturers, which makes me wish I could somehow build a time machine and travel back to the '80s to experience this stuff in person.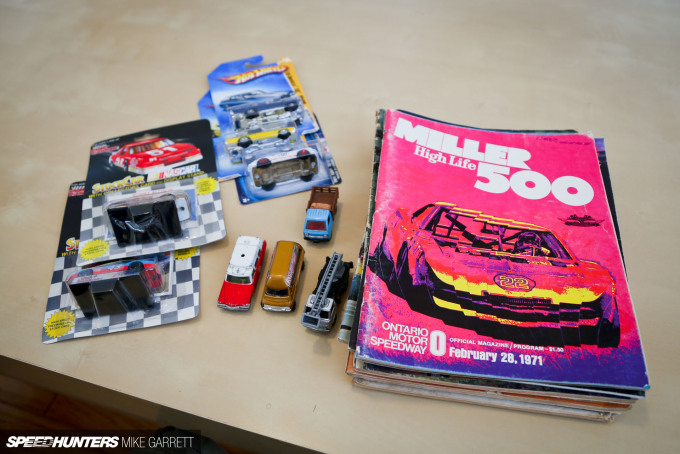 Not too bad for 30 bucks I suppose. Now to try and find a place to put all of this stuff…
Anyone else have any cool collectables-hunting stories?
Mike Garrett
Instagram: japanifornia
mike@speedhunters.com