Today, Datsuns from the early 1970s are some of the most popular cars out there for restoration and modification. And despite the fact that the Datsun name hasn't been used in the United States since the 1980s, it's a nameplate that's revered by many gearheads.
But it wasn't always this way.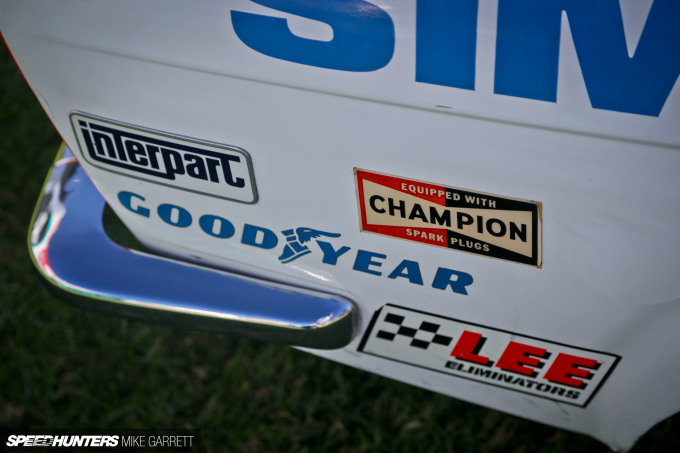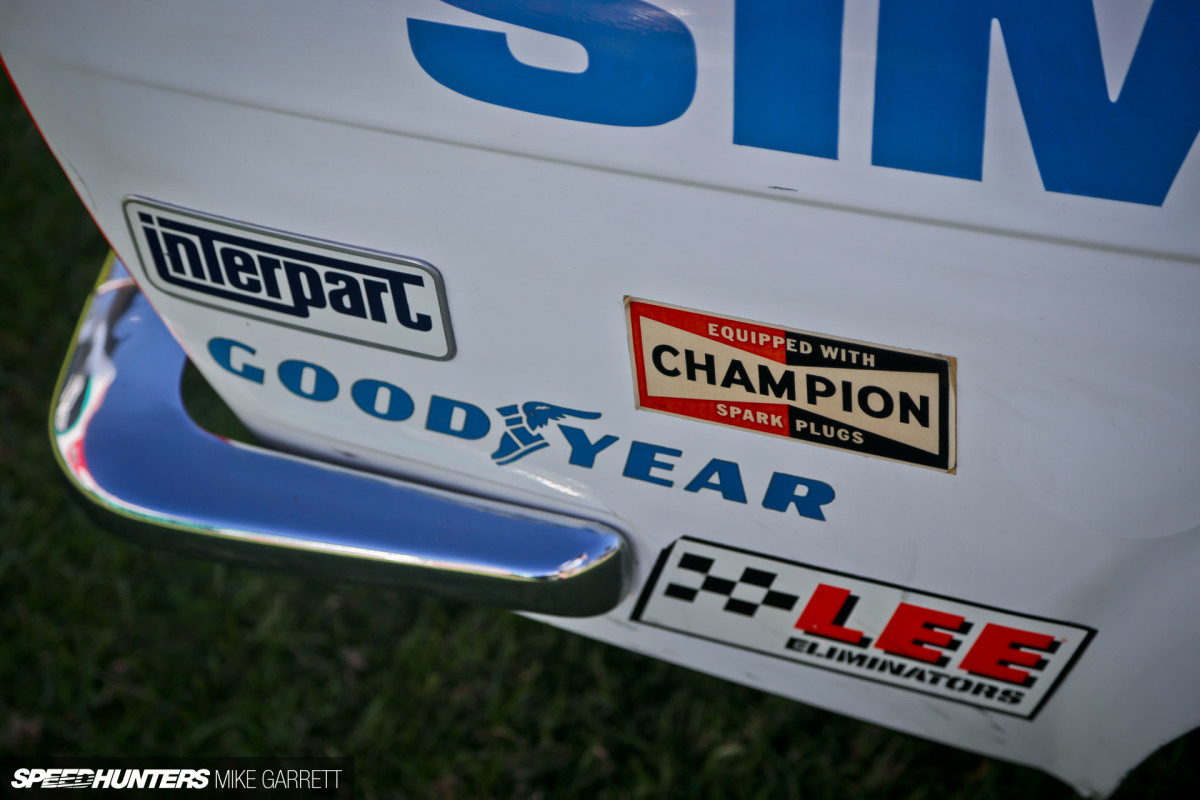 Like the other Japanese automakers that entered the US market, Datsun had an uphill battle to win over the hearts and minds of the American motoring public. For the budget-minded buyer, big selling points for early Datsuns were their compact size and fuel economy, but winning over driving enthusiasts and race fans would be a more difficult task.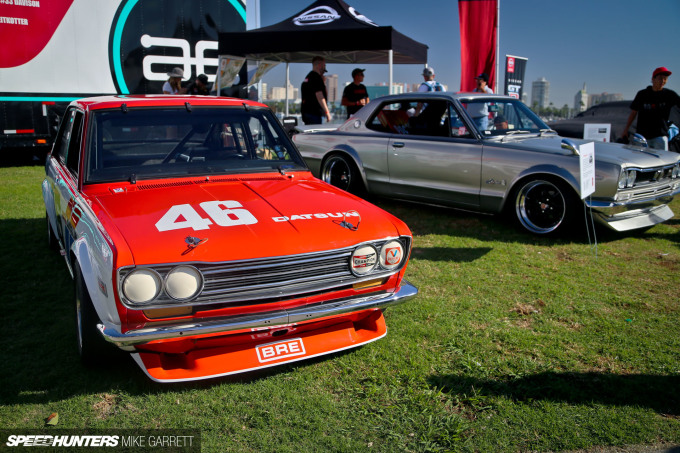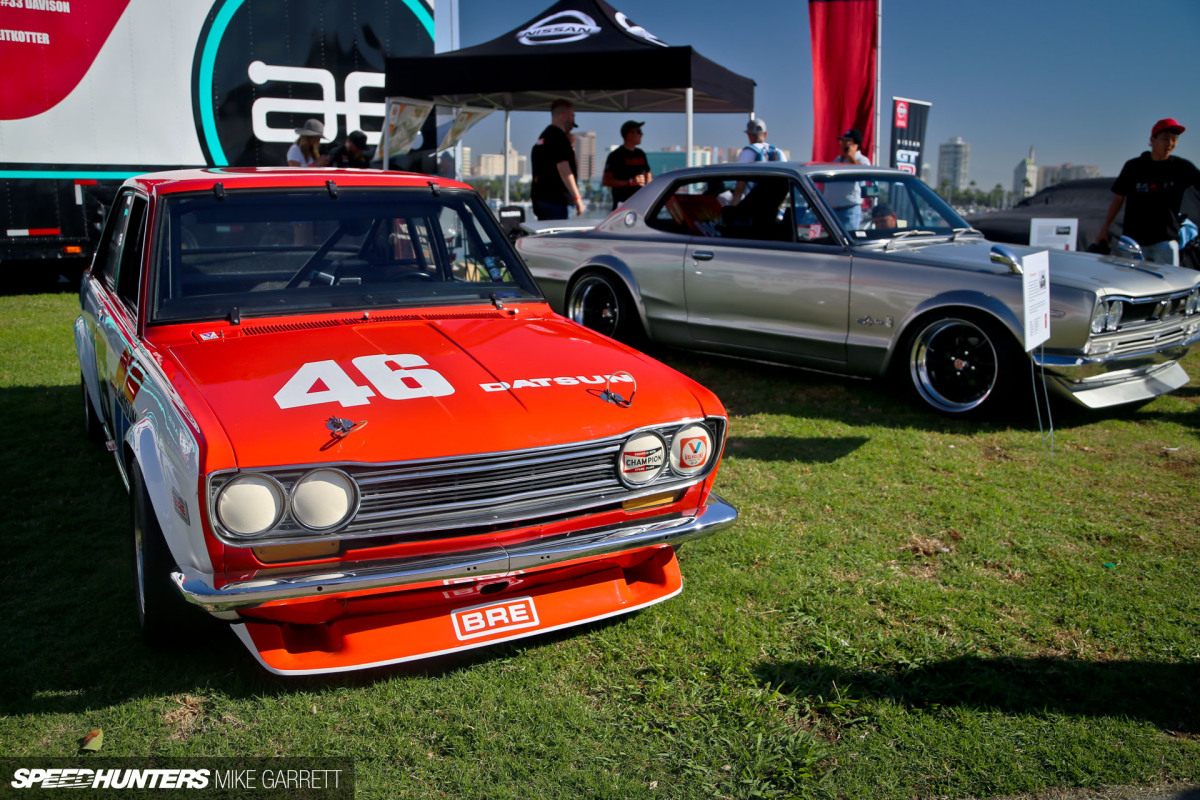 The vehicle you see here is not only of one the machines that helped Datsun do exactly that, but it's also one of the most recognizable Datsun-badged cars of all time.
You're looking at the 1971 and 1972 SCCA Trans Am 2.5 championship-winning BRE 510 built by Peter Brock and driven by John Morton.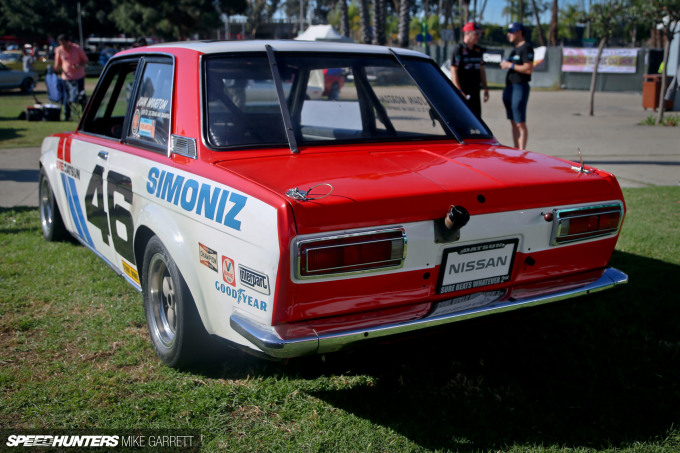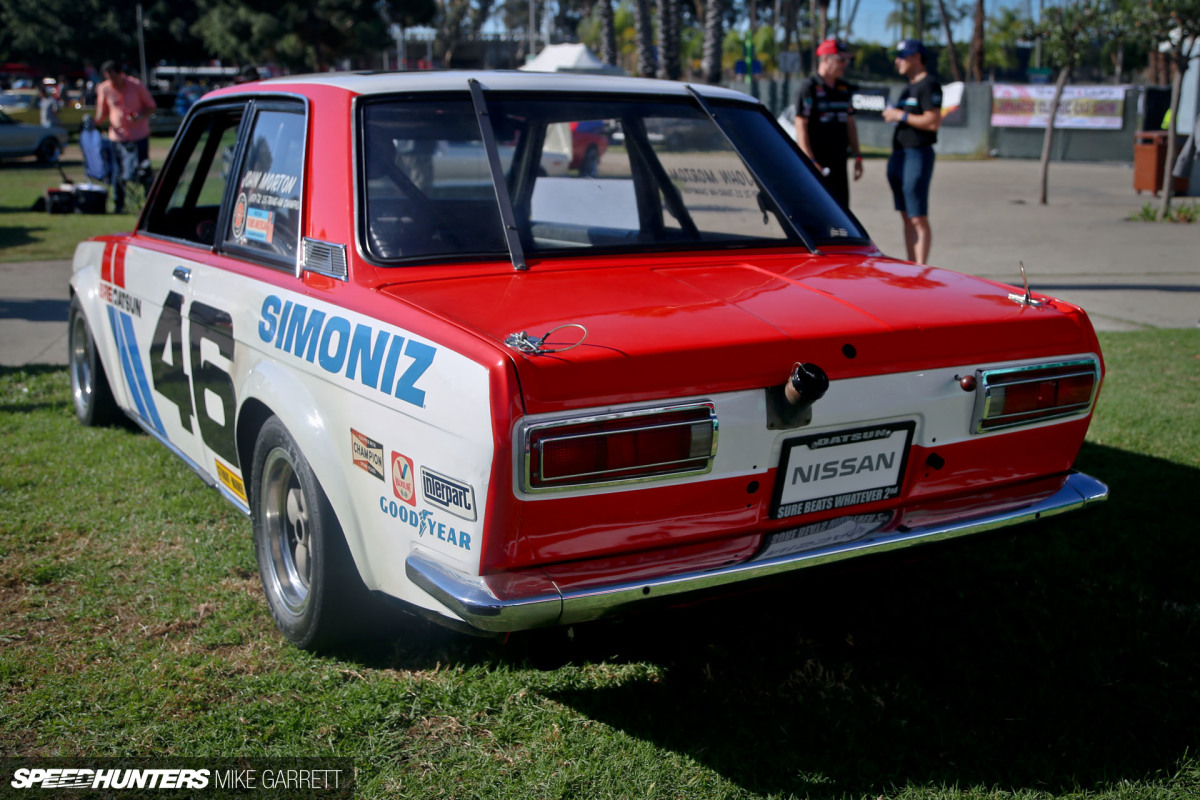 This is the real deal, the actual #46 car originally built by Brock Racing Enterprises, and it's currently part of Nissan USA's corporate collection.
As part of its display at JCCS this year, Nissan brought the BRE 510 all the way from its headquarters in Tennessee to display in Long Beach.
The 510 is presented exactly how it was raced back in 1971; the original livery, 13-inch Libre wheels and everything else all remain true to the period. Seeing the actual car at JCCS this year was a real treat.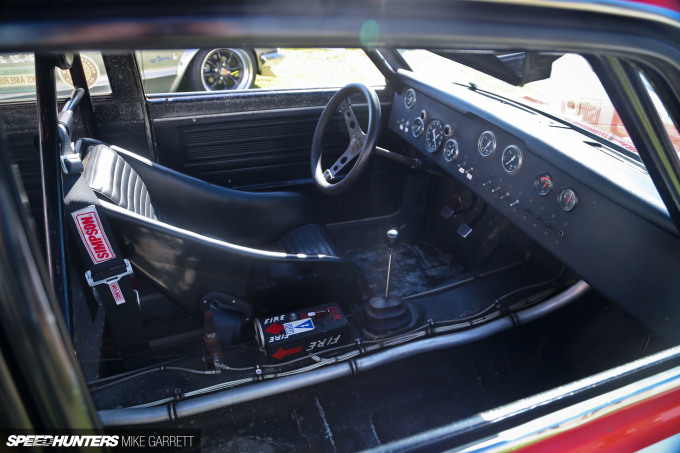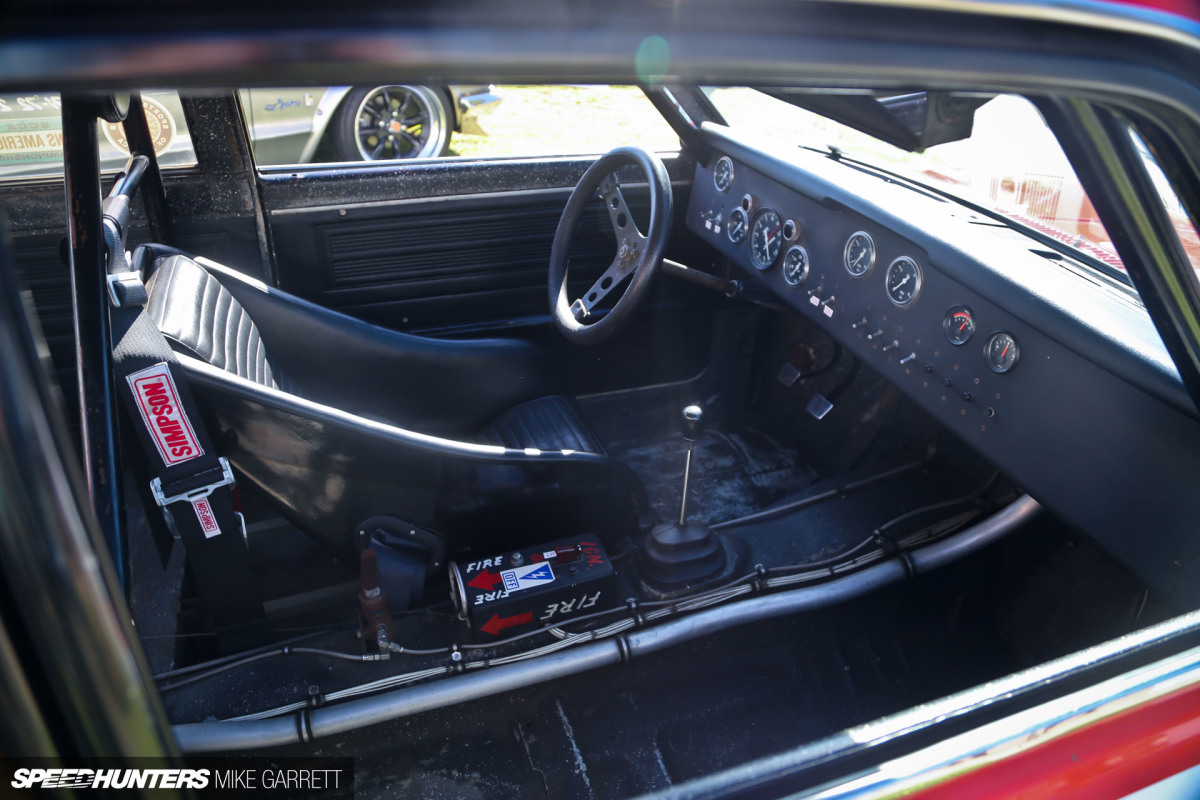 With a hopped-up 2.0-liter under the hood, Morton's 510 made about 190 horsepower, and it diced it up with the Alfa Romeos and BMWs all season.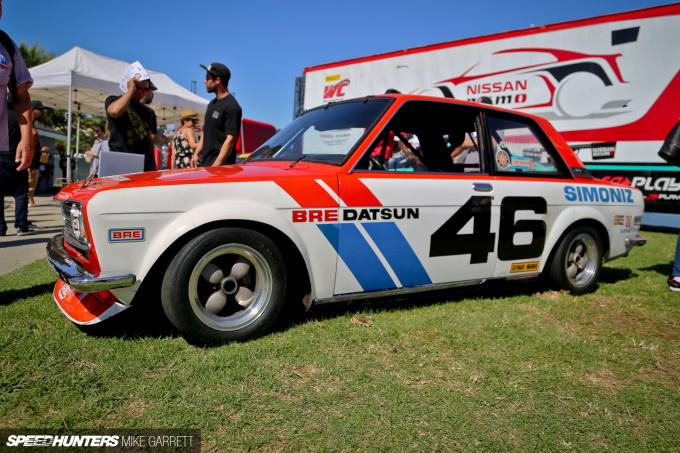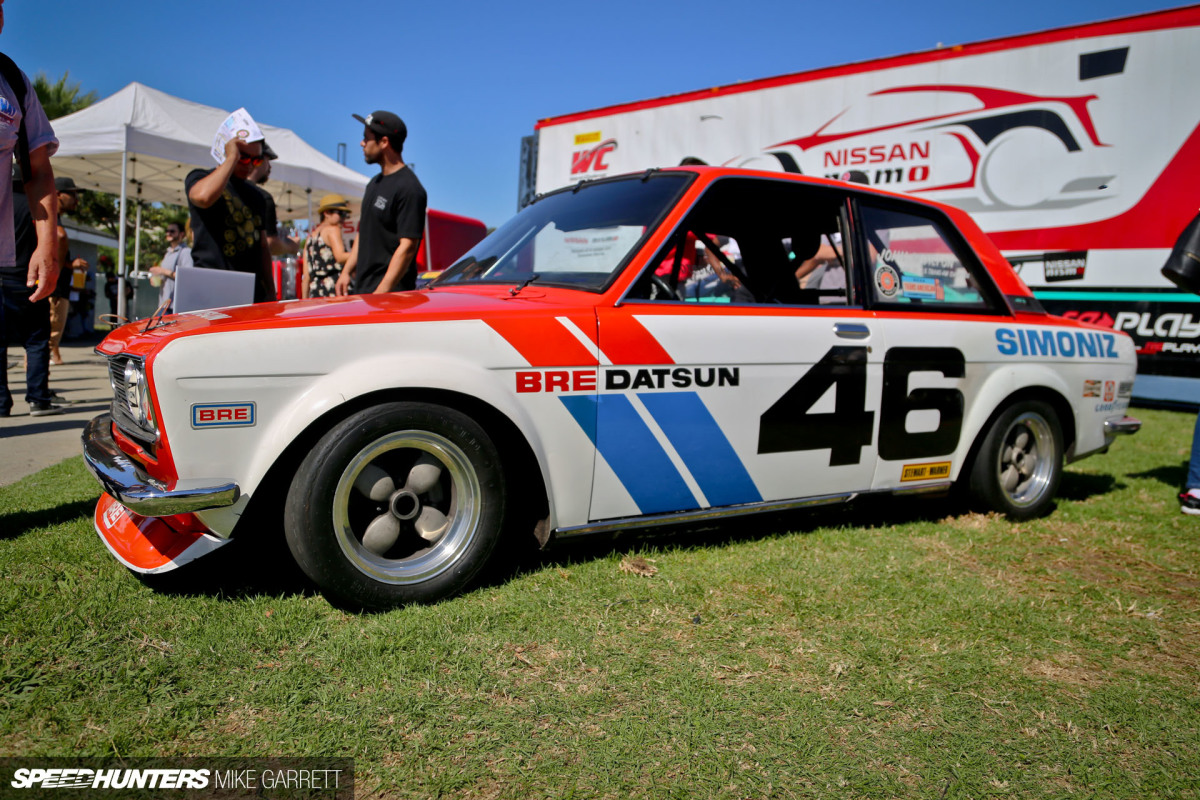 After a drama-filled battle against the Alfa Romeos across the US, it all came down to the season finale at Laguna Seca where the little 510 put itself in the record books of American motorsport and helped establish Datsun as a brand not just for commuters, but for driving enthusiasts as well.
Let's finish this off with Against All Odds, the period film that documents Morton and this very car during the triumphant 1971 Trans Am season. Apologies in advance for the 26 minutes of work that you won't get done while watching this video.
Mike Garrett
Instagram: japanifornia
mike@speedhunters.com