First Glance
You sometimes find the most obscure cars in the places you'd least expect. It could be spotting an exotic Lamborghini parked at your local supermarket, or perhaps a full-blown race car driving down a quiet residential road.
I had one of those moments when I stumbled across this 1984 Mk1 Volkswagen Rabbit/Golf at the SCP Evolution revival event in Montreal earlier this year.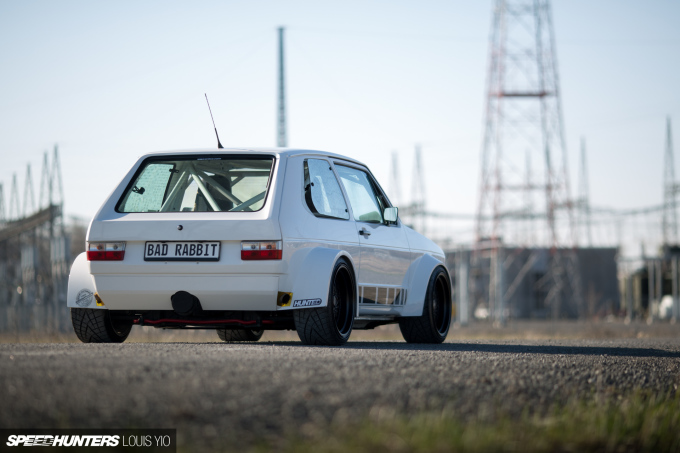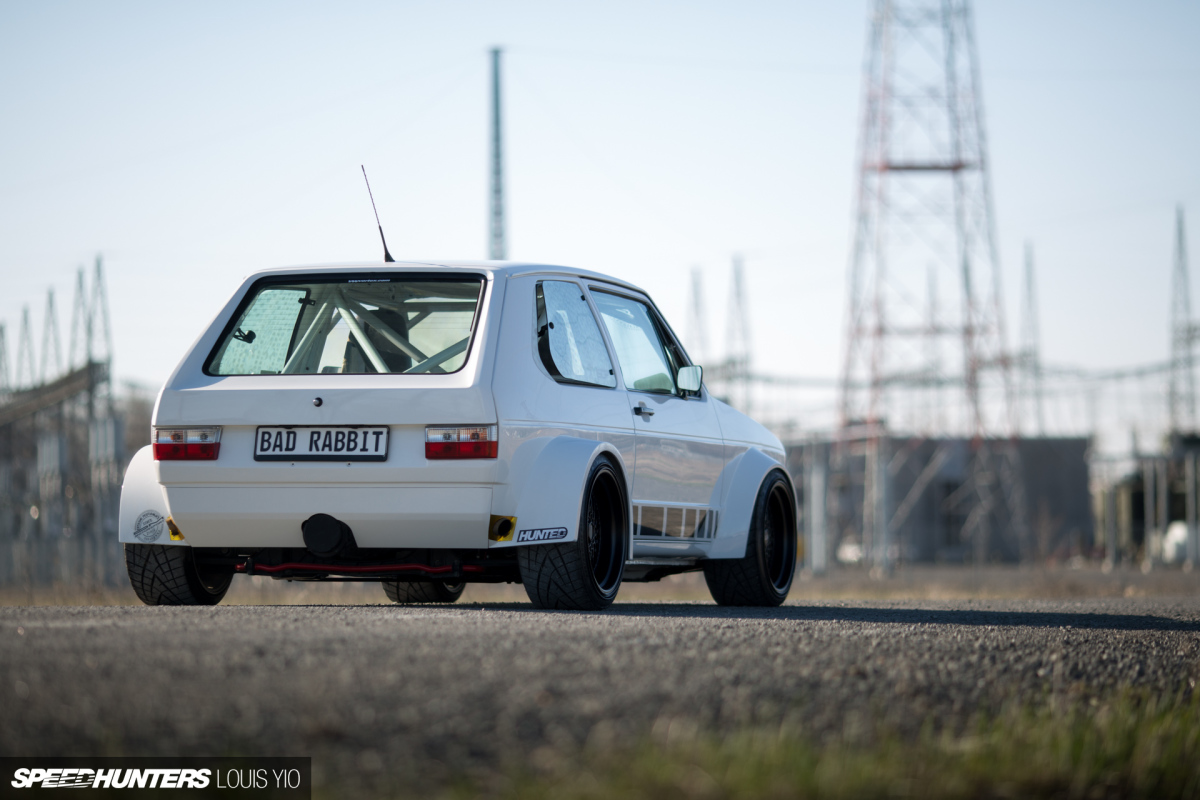 At first glance it looked like a Golf with some wide hips, but a closer inspection revealed just how modified it actually is.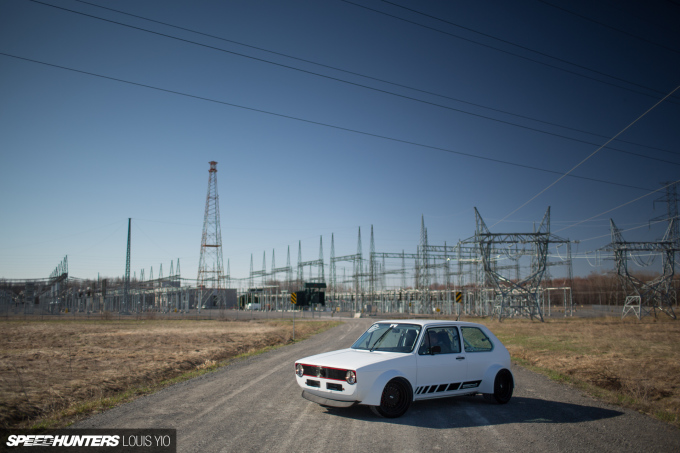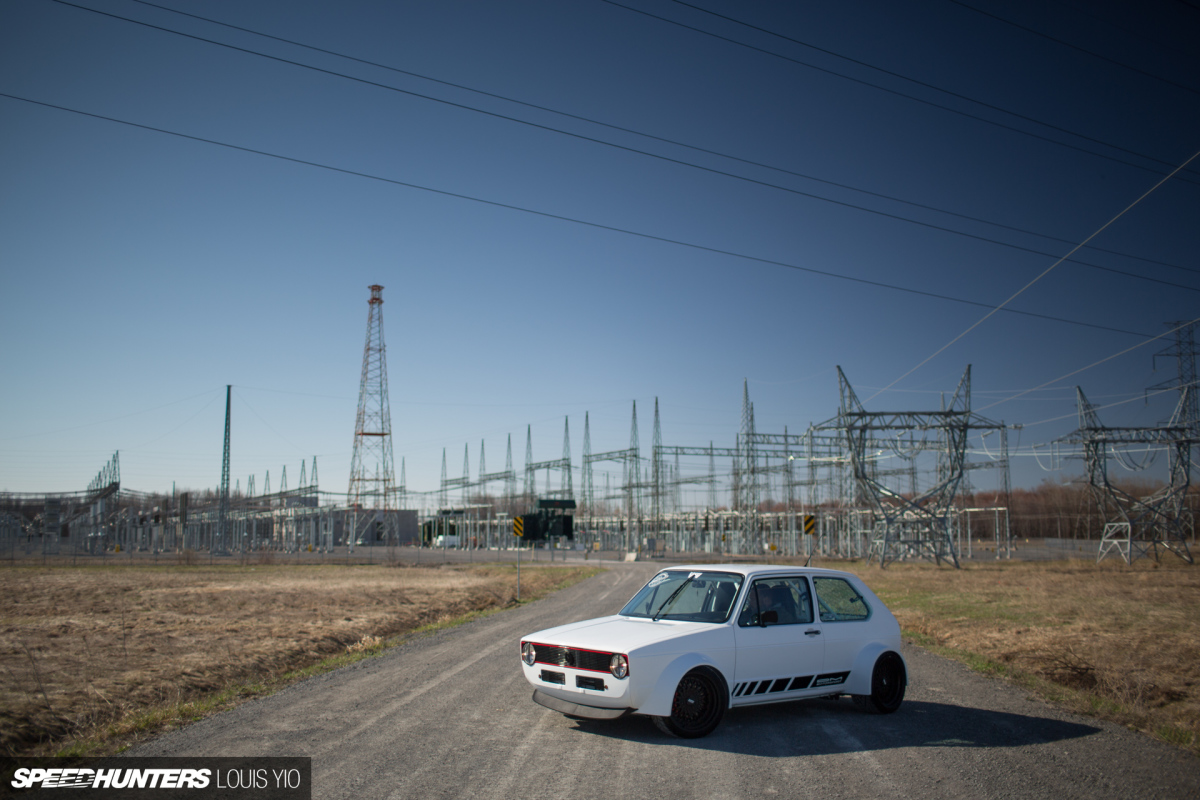 The car was built in the small town of L'Épiphanie, 40 minutes north of Montreal, by the guys at DM Motorsport. Their goal was simple: build an insane machine to showcase both their craftsmanship and engineering capabilities.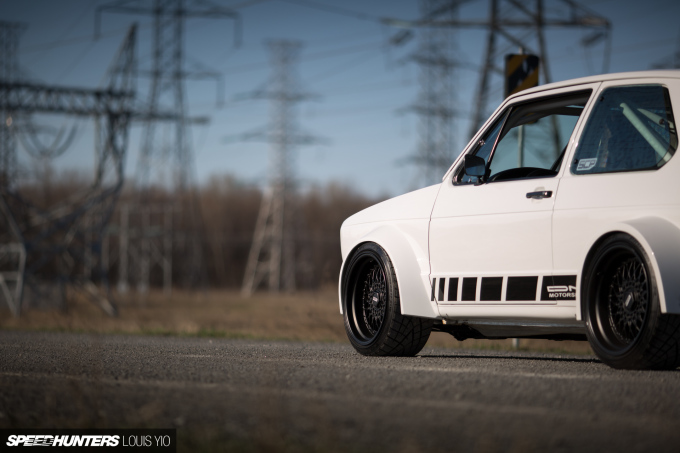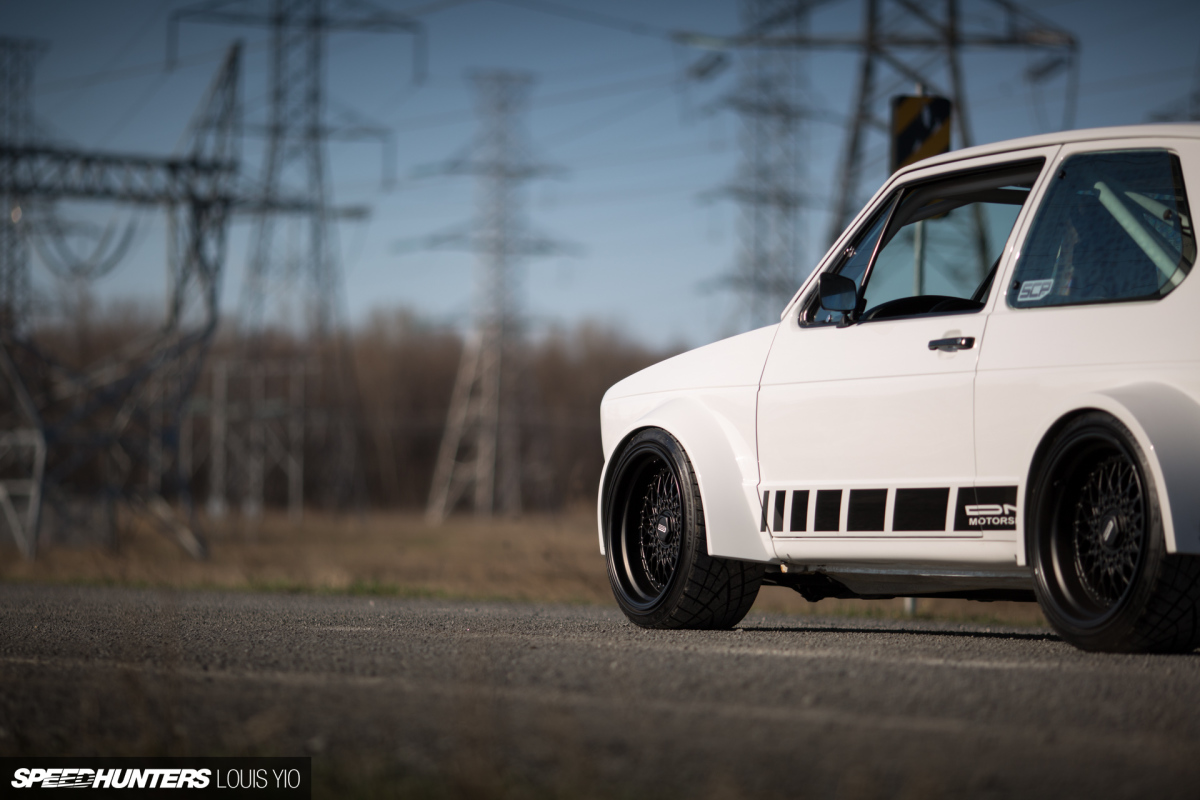 The first thing that grabbed me was the custom DM Motorsport wide-body kit, which perfectly contained the BBS RS wheels fitted.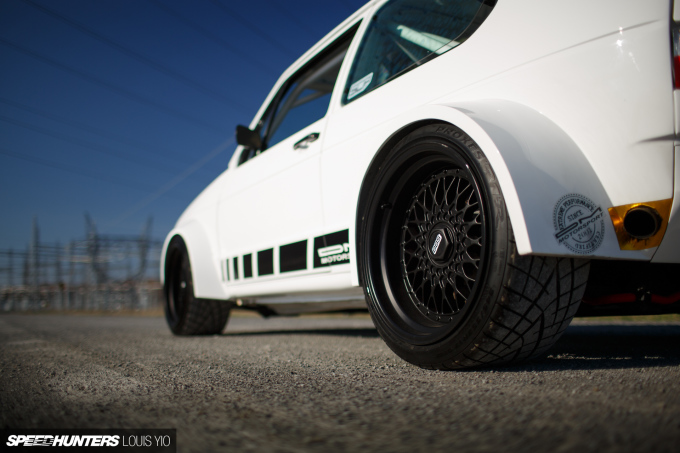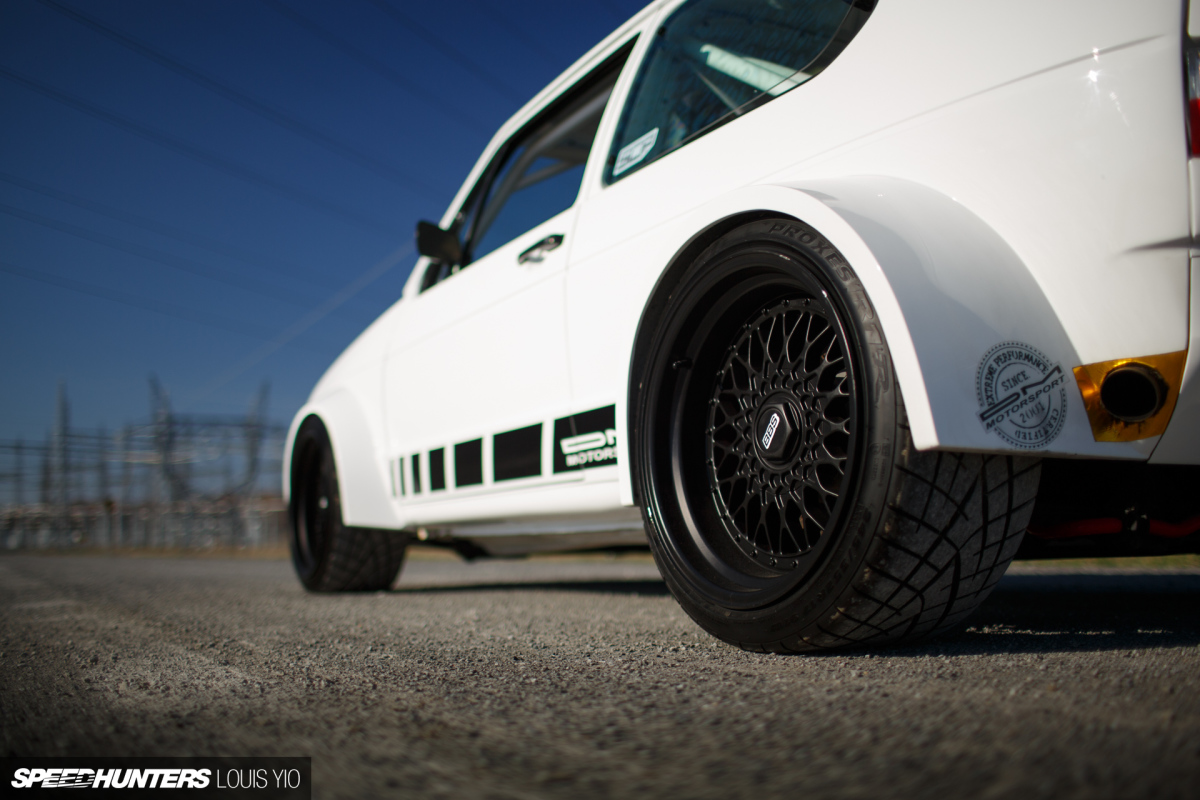 Black wheels on a white car is always a winning combo, and the 17-inch RSs are wrapped in fat 245/35R17 Toyo Proxes R1R tires.
Other exterior modifications include an early VW Rabbit tail light and grill conversion, plus Crystal Cross Hair headlights. It's simple, but it works. 
Second Glance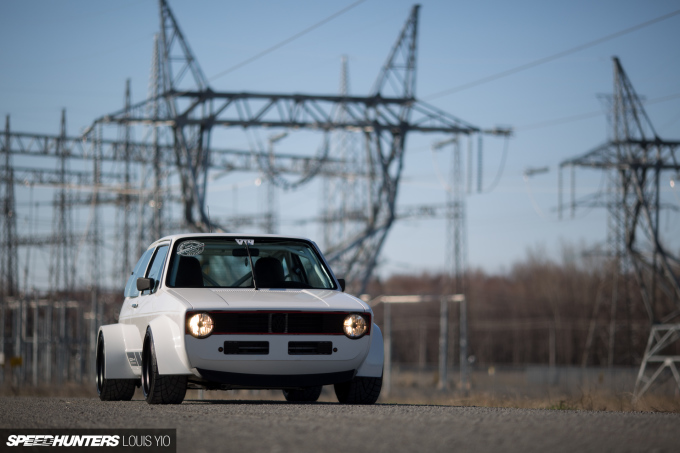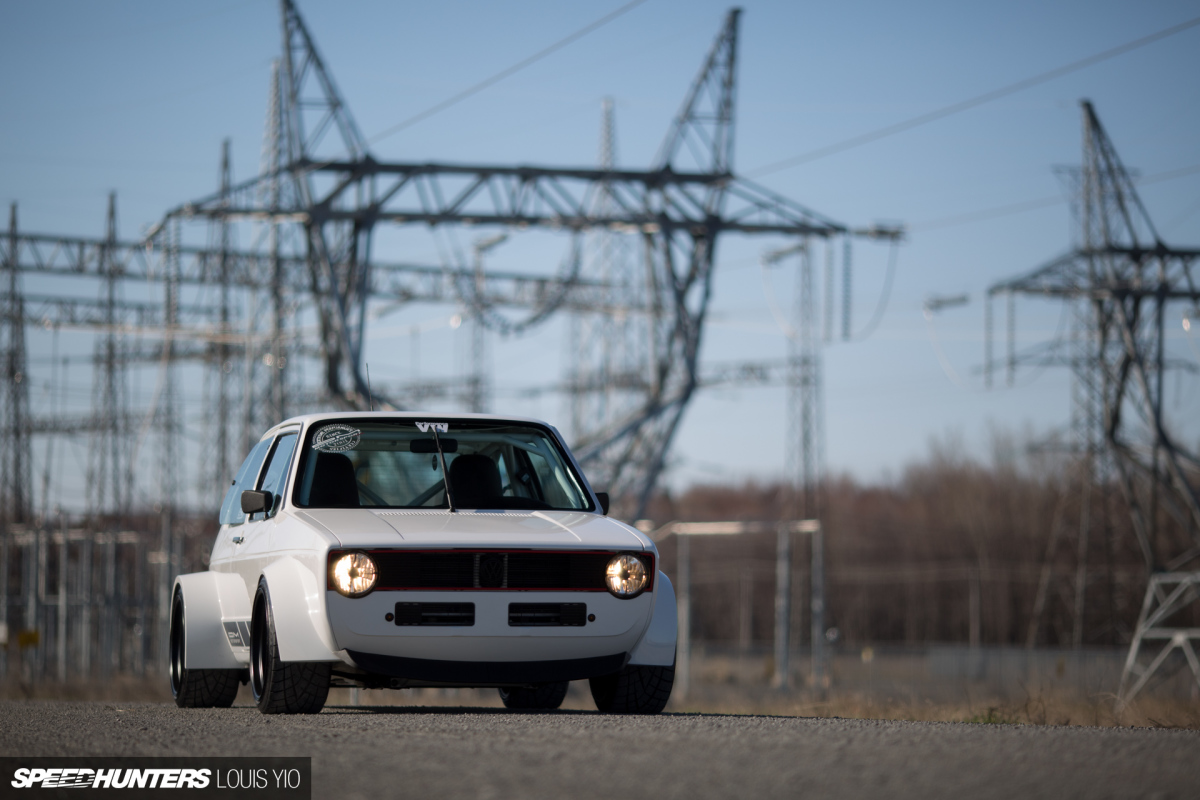 There's something about this VW that made it particularly different from most I've seen. It has a V8 from an Audi S4.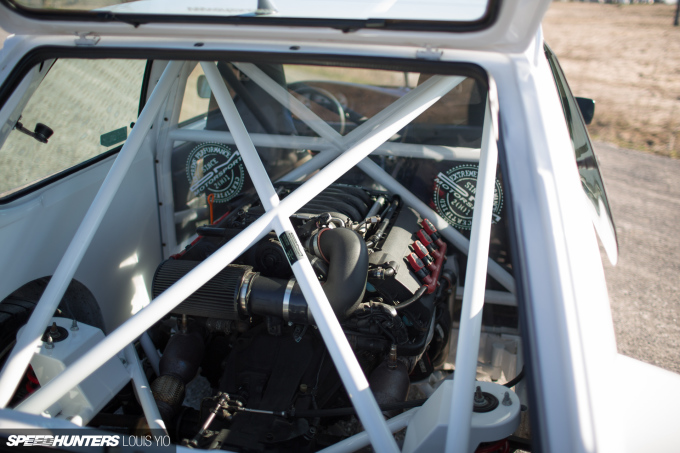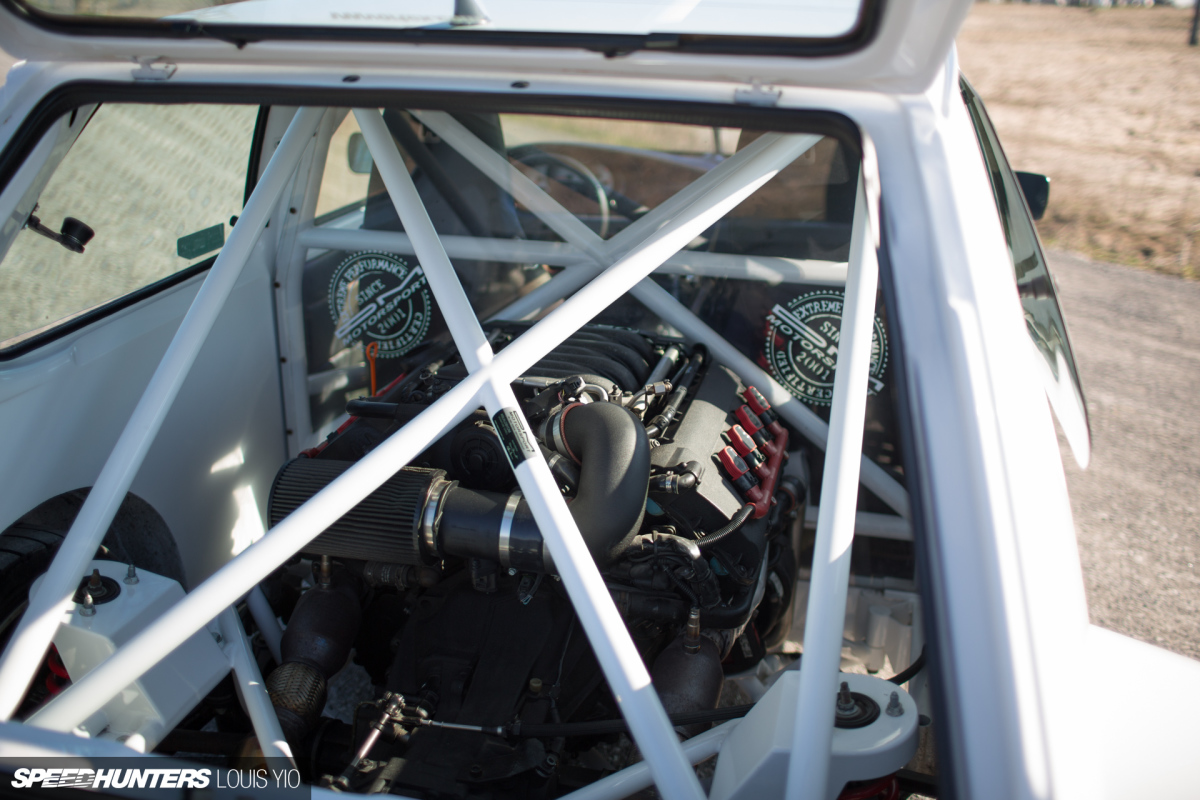 The 4.2L V8 wasn't going to fit under hood though, so there was only one other logical place to put it, and that's behind the front seats in a mid-engine position.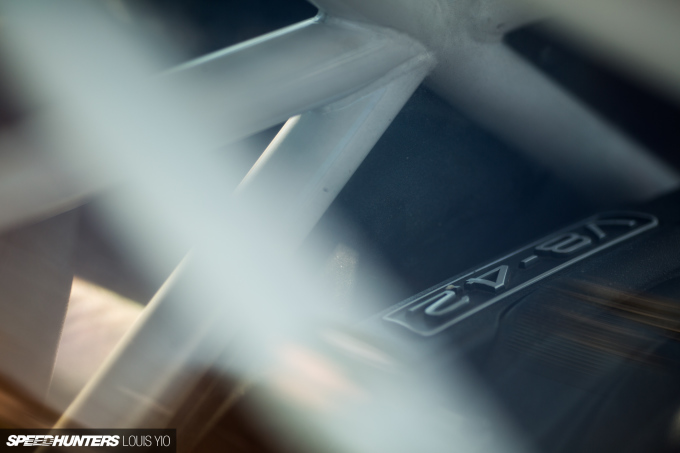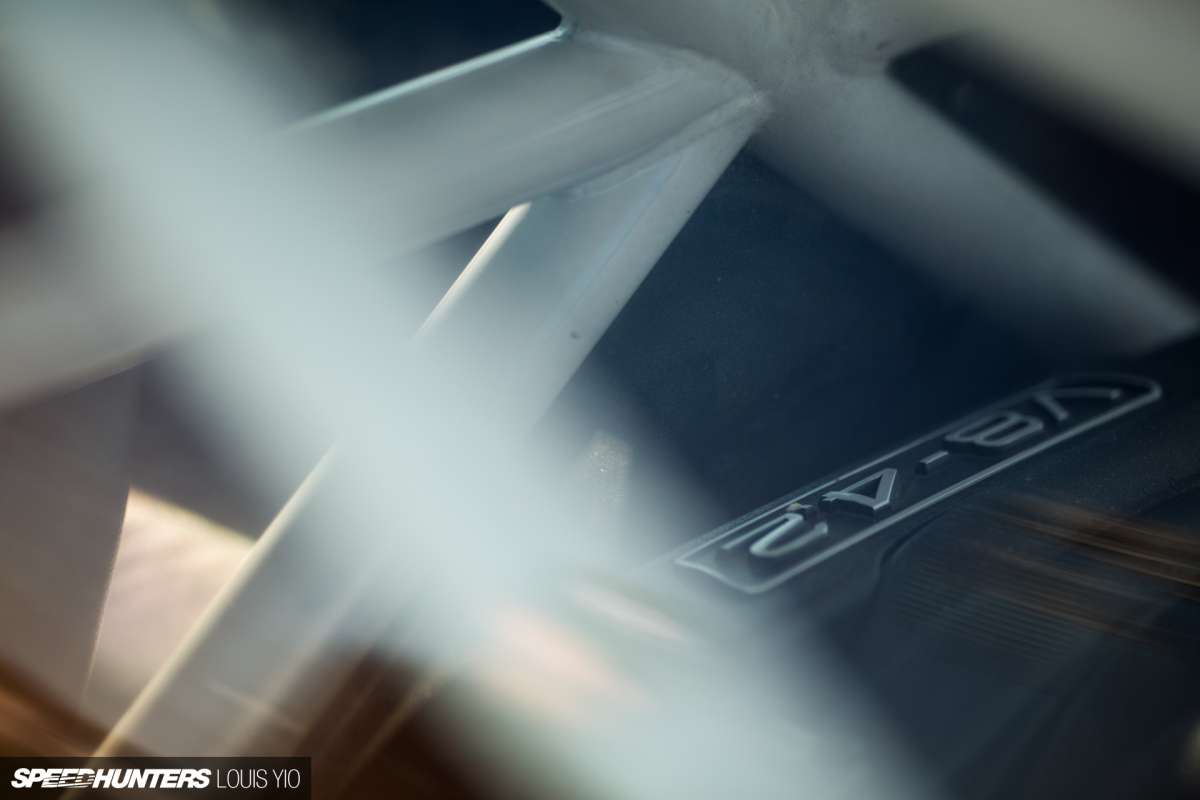 Along with the engine, DM Motorsport also took the S4's 6-speed manual transmission, and the Rabbit now pushes 350hp to the rear wheels instead of much less to the front. Forced induction is on the to-do list too, so 450+hp should be easily realized in the near future.
Out the back is a custom DM Motorsport chromoly tubular subframe, and the entire rear suspension is from a 2004 Porsche 991 GT2. Coupled with the engine and transmission, the chassis setup has helped the car run a 12.26-second pass on the quarter mile. For a bit of comparison, that's more than a second faster than the new Ford Focus RS, the Subaru STI, and the Volkswagen Golf R.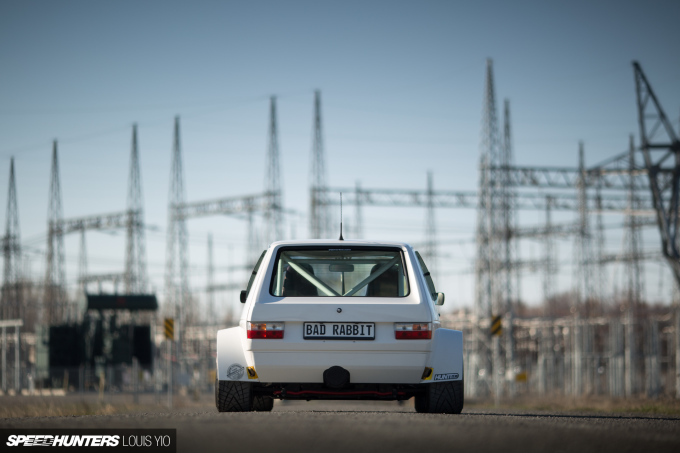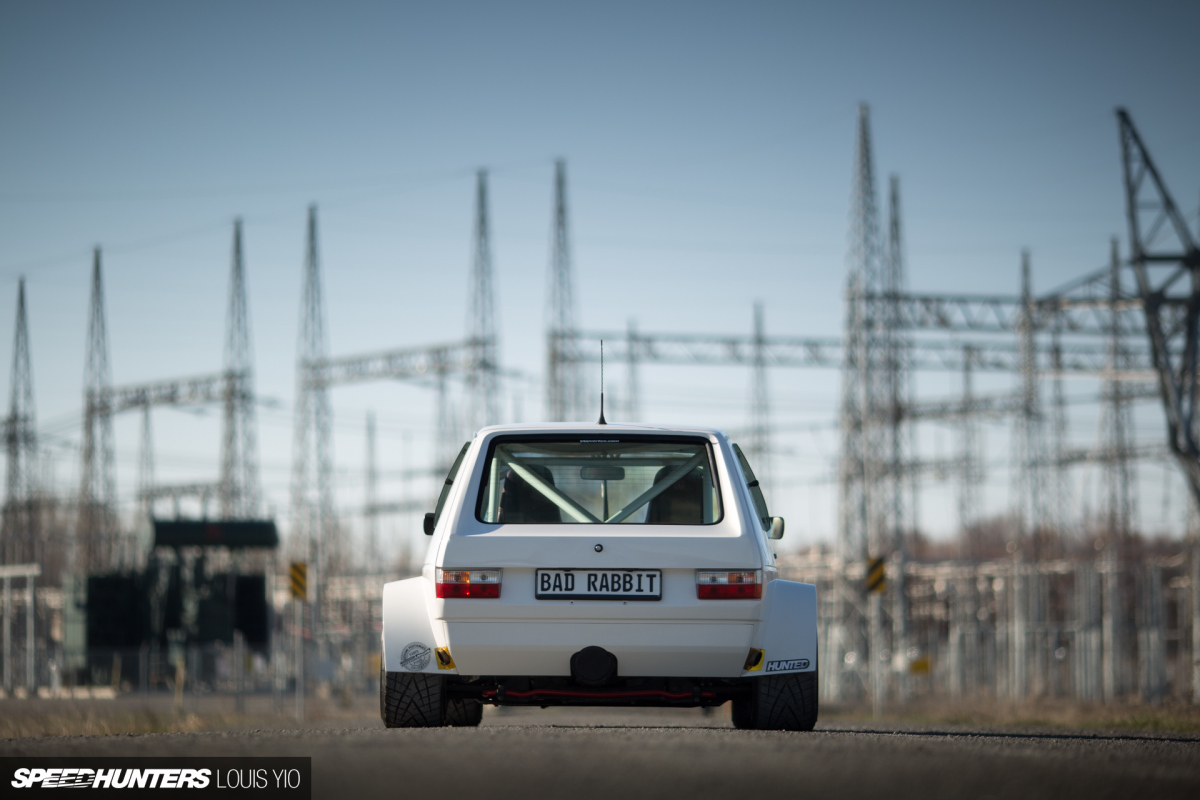 The differential that hangs down under the rear of car lets those who know what they're looking at that this is a very different Golf from how it rolled off the VW production line more than 30 years ago.
Back up front, the guys incorporated the front frame rail out of a 1995 Volkswagen Corrado VR6.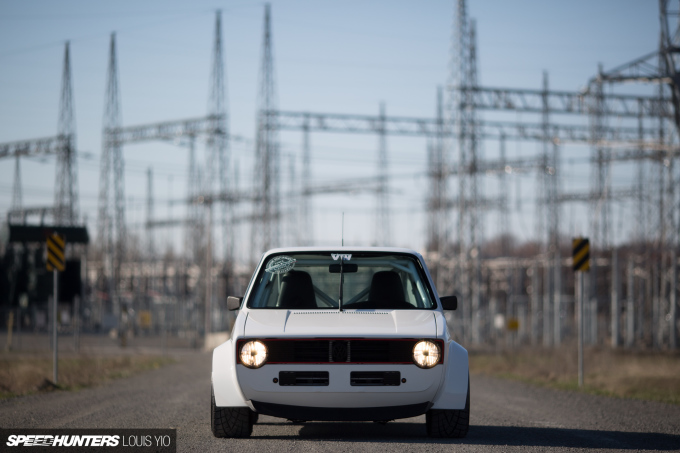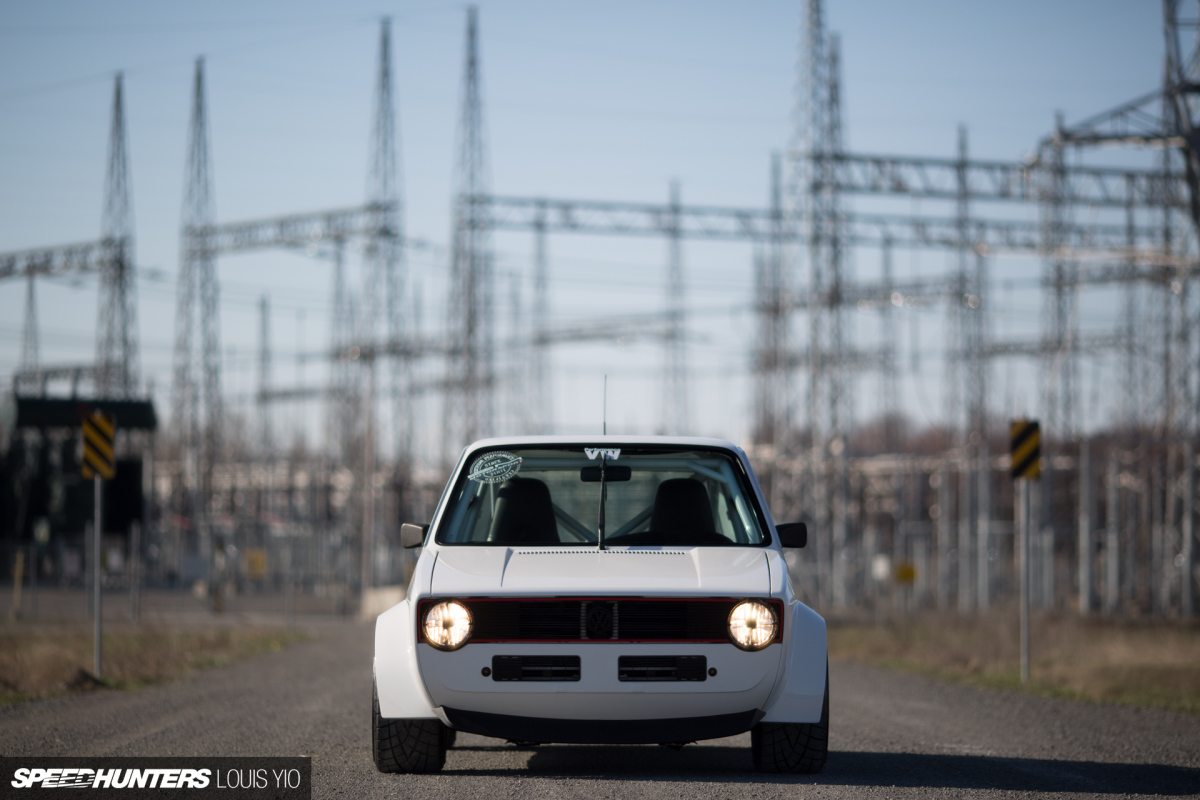 The interior hasn't been forgotten either; in fact, it's just as extreme at the mechanical upgrades.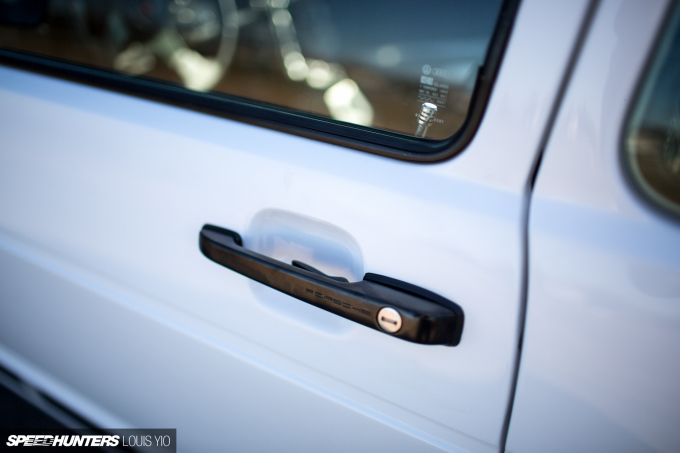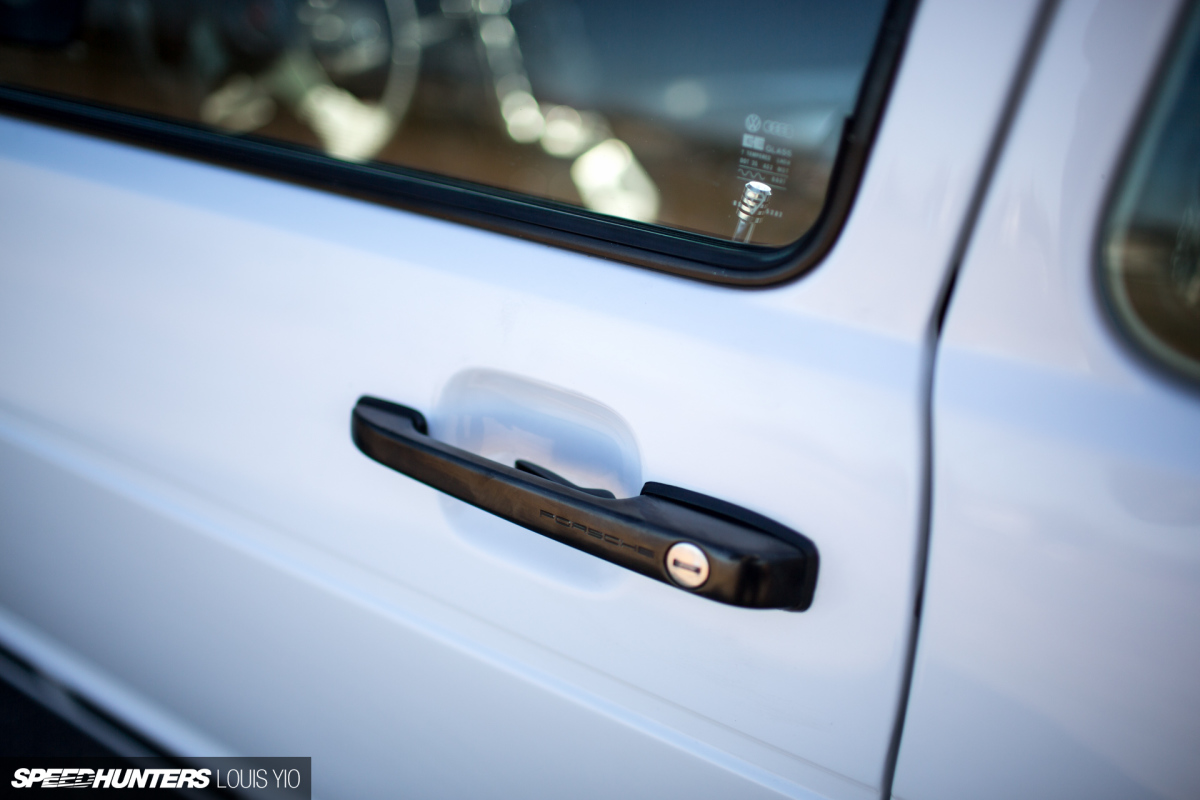 You're greeted by Porsche 994 door handles, which is the first hint at what to expect.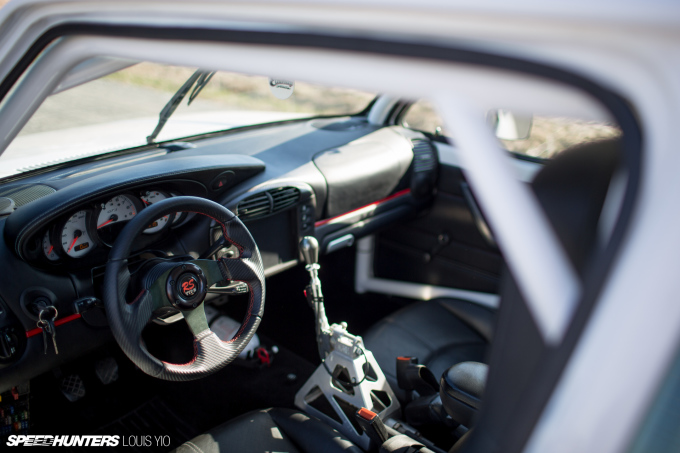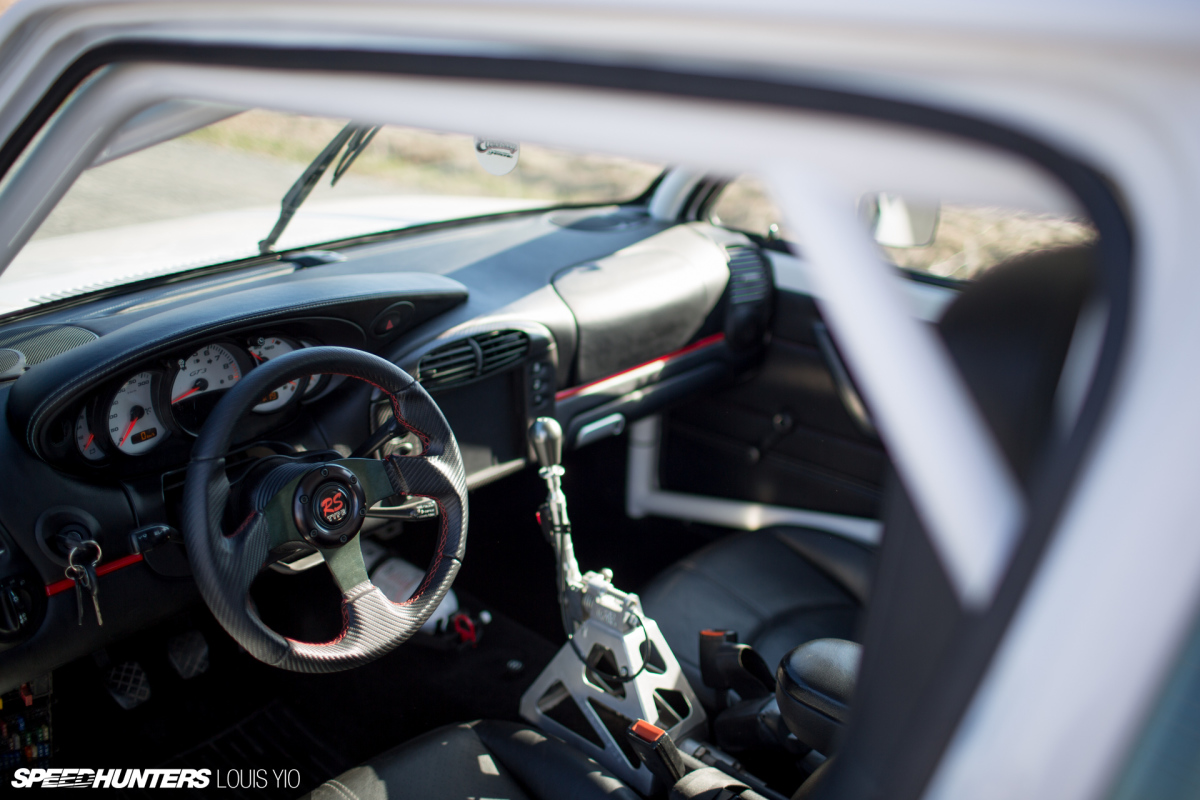 The cockpit has a real Porsche feel to it, but that's what you get when you adapt the dashboard and cluster from a 996 GT2, and fit 997 Turbo seats.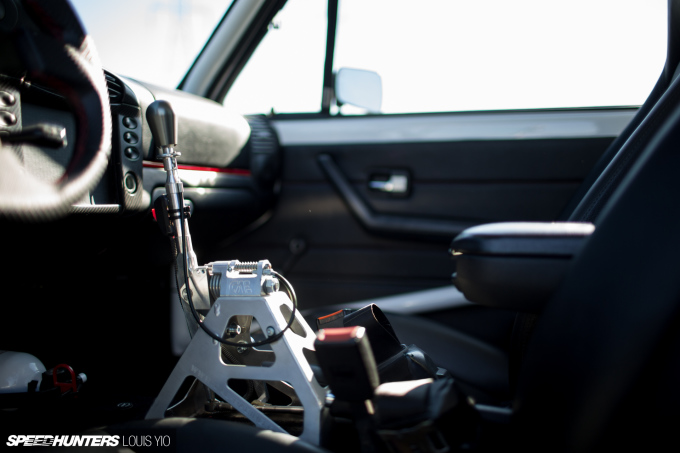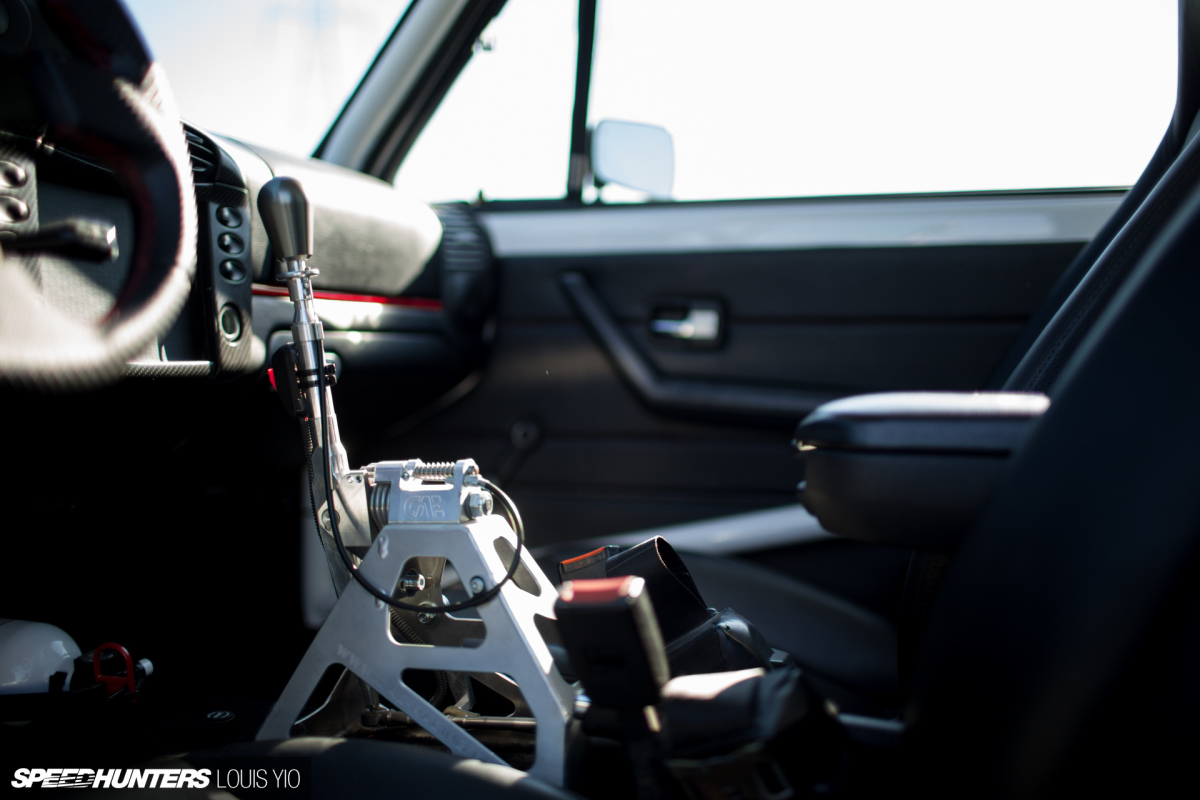 The insane-looking race shifter is from CAE Shifting Technology.
With all the added performance, the VW required some proper stopping power to slow it down. Up front are Girling 2-piston 60 calipers on 12.1-inch Brembo rotors, while the rear gets a 996 Turbo disc setup.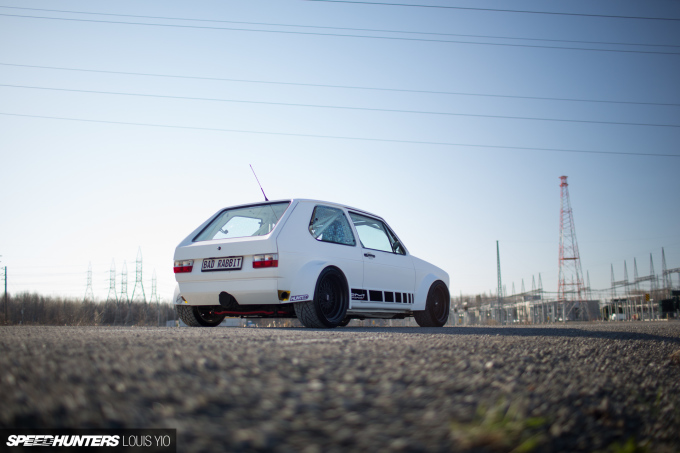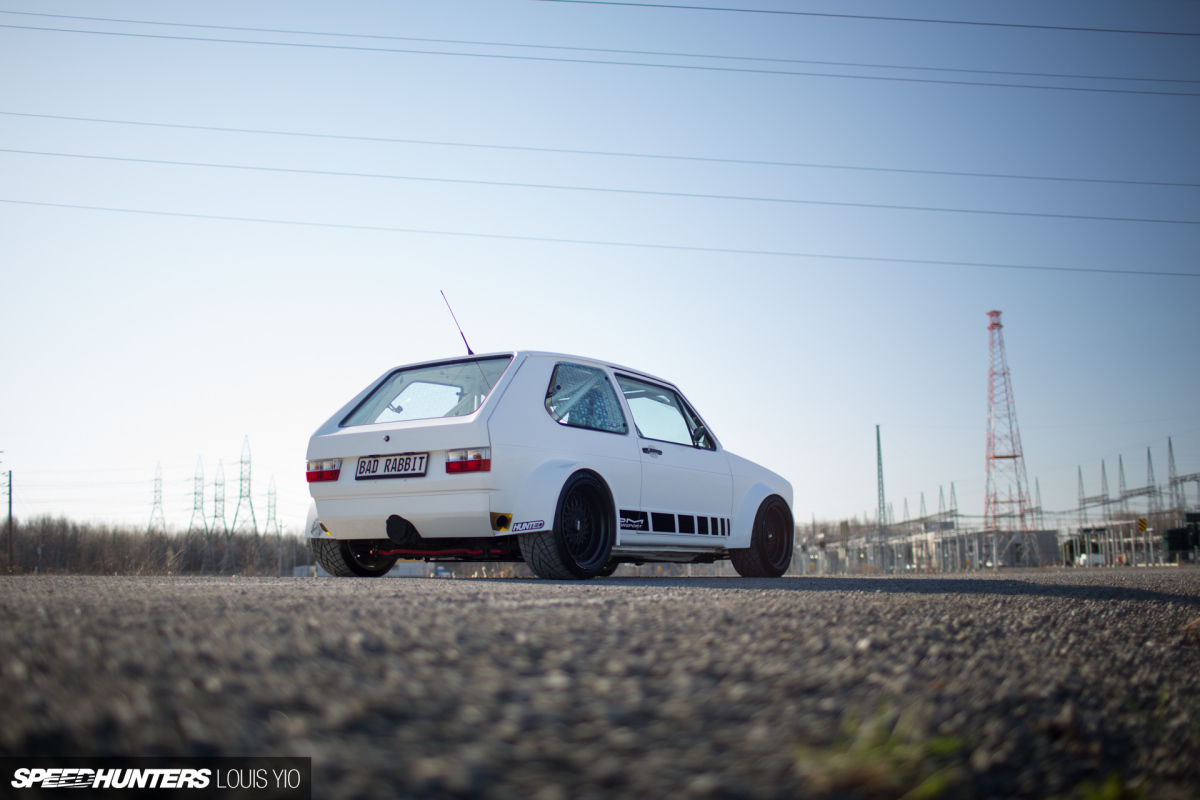 The guys at DM Motorsport have taken this car to another level of extreme with a build quality and attention to detail that's second to none, and I'm sure you'll agree that the concept is pretty cool.
Did I mention that it skids up nicely too?
Louis Yio
Instagram: lusciousy
louis@speedhunters.com
Cutting Room Floor