The Alpina Touch
BMW has always been known for its high quality performance cars. Its 3 Series, 5 Series, and 6 Series have all received M badge variants with each new iteration, but the same can't be said for BMW's top-level luxury sedan, the 7 Series. The closest it's come is via an M Sport package, and while that adds a little bit of aggressiveness it doesn't extend to real performance upgrades, like those you find in every other true M car.
This is where Alpina comes in.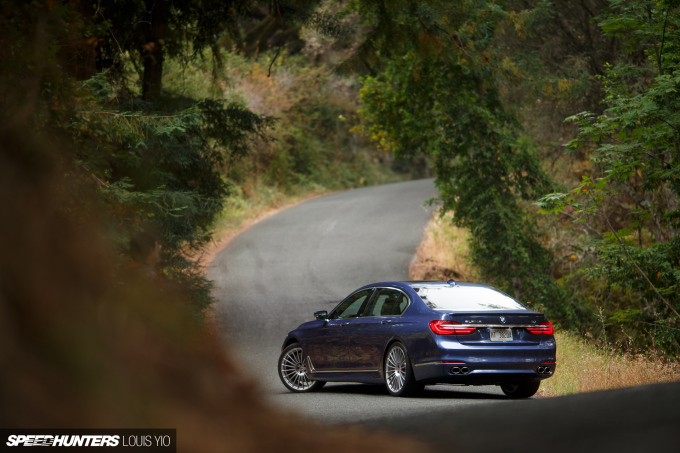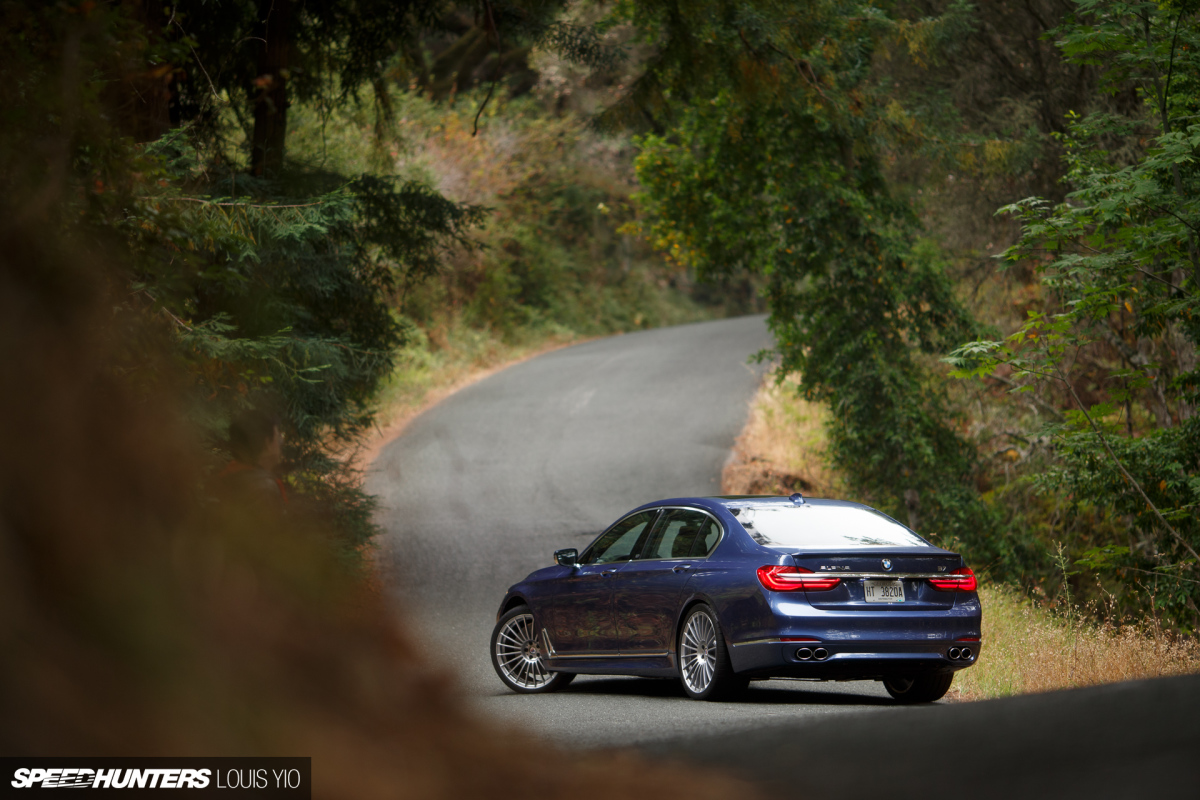 Unlike many tuning companies that simply design and manufacture parts for BMW cars, Alpina actually has a rich history and relationship with the German automaker that dates back to the late 1960s. It took the design lead with the iconic E9 3.0 CSL and has enjoyed considerable success in motorsport with BMW, but today its focus is on modified production cars. In the US, two Alpina models are are sold through BMW's retailer network, the B6 and this, the B7.
Because of BMW's lack of an M7, Alpina has been filling the void with its B7, and following the release of the new 7 Series in June 2015, people were eagerly waiting to see how Alpina would modify it.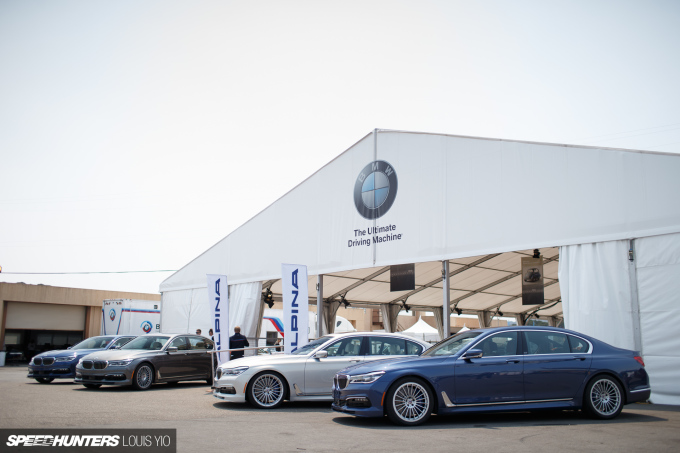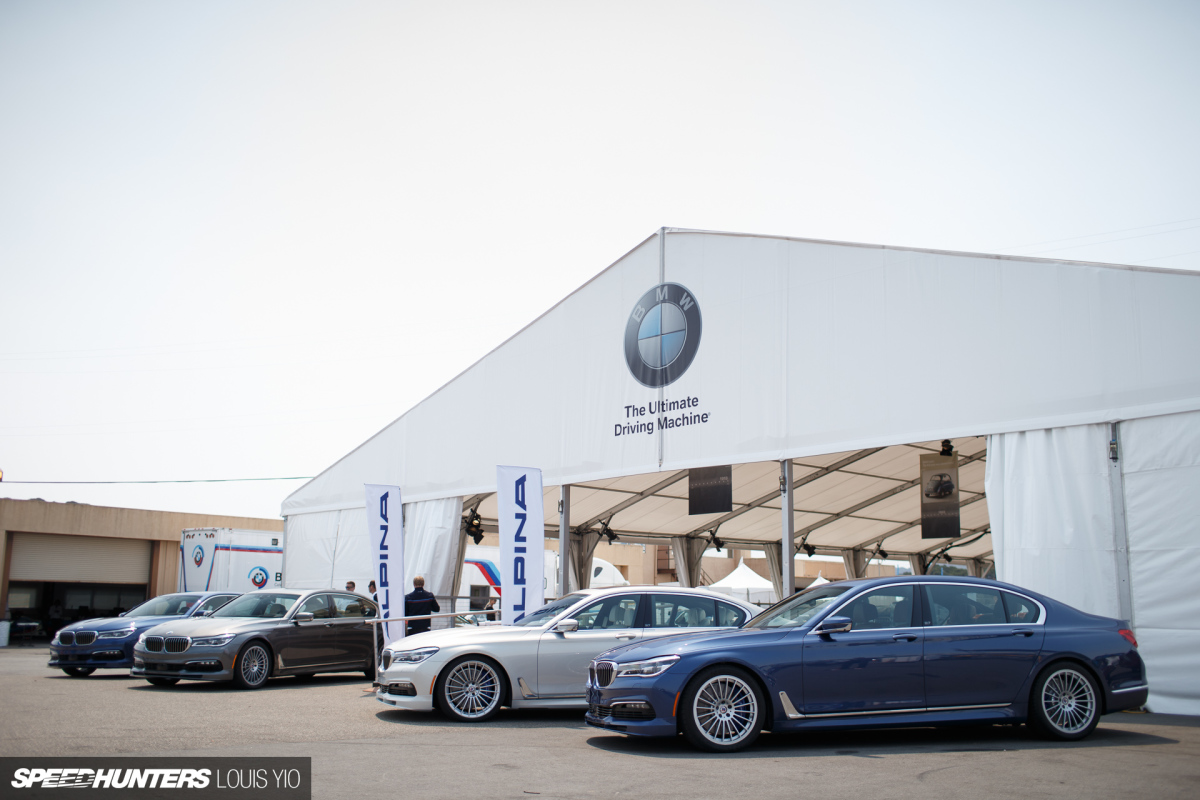 Last month, during Monterey Car Week, BMW not only let me borrow an i8, it also invited me to check out the new B7 at Mazda Raceway Laguna Seca.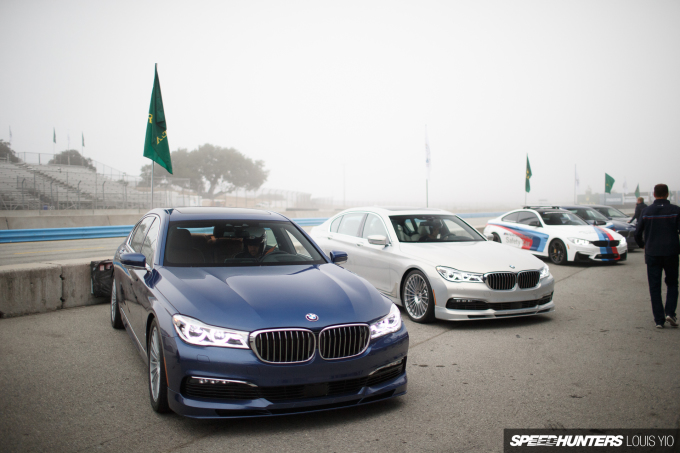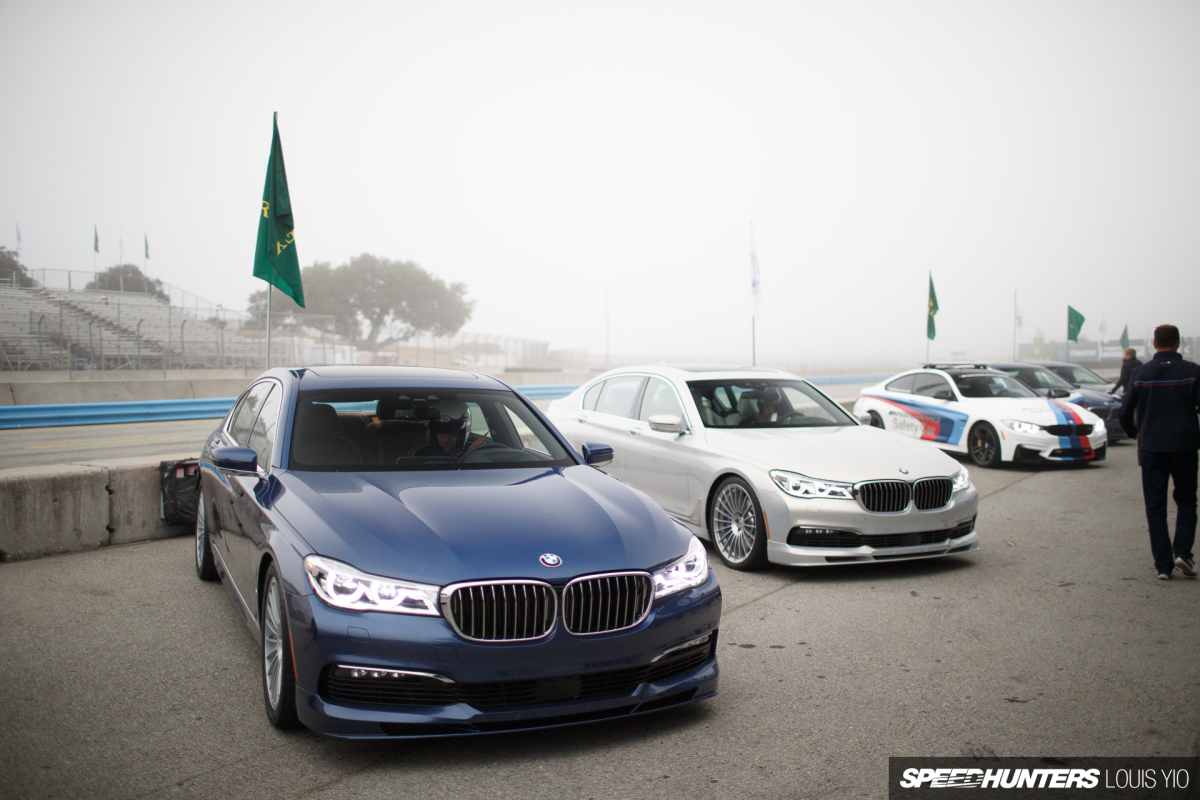 The media event included driving the B7 on track, with BMW Performance driving instructors giving pointers.
Time was slightly limited, but I still managed four stints, each one lasting for three laps. Along with on-track activity, we also took the car for some city driving.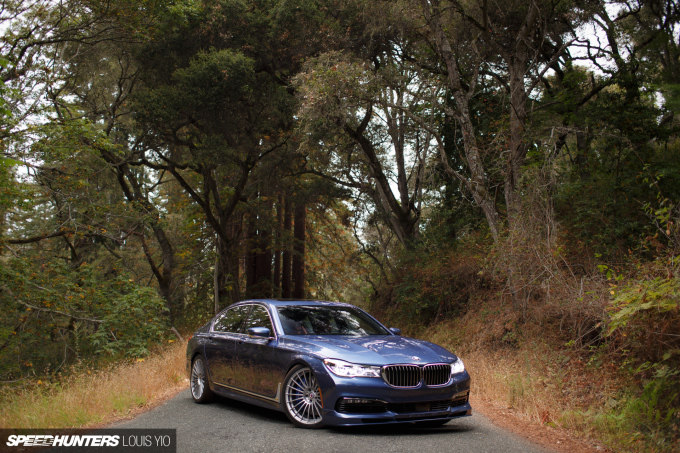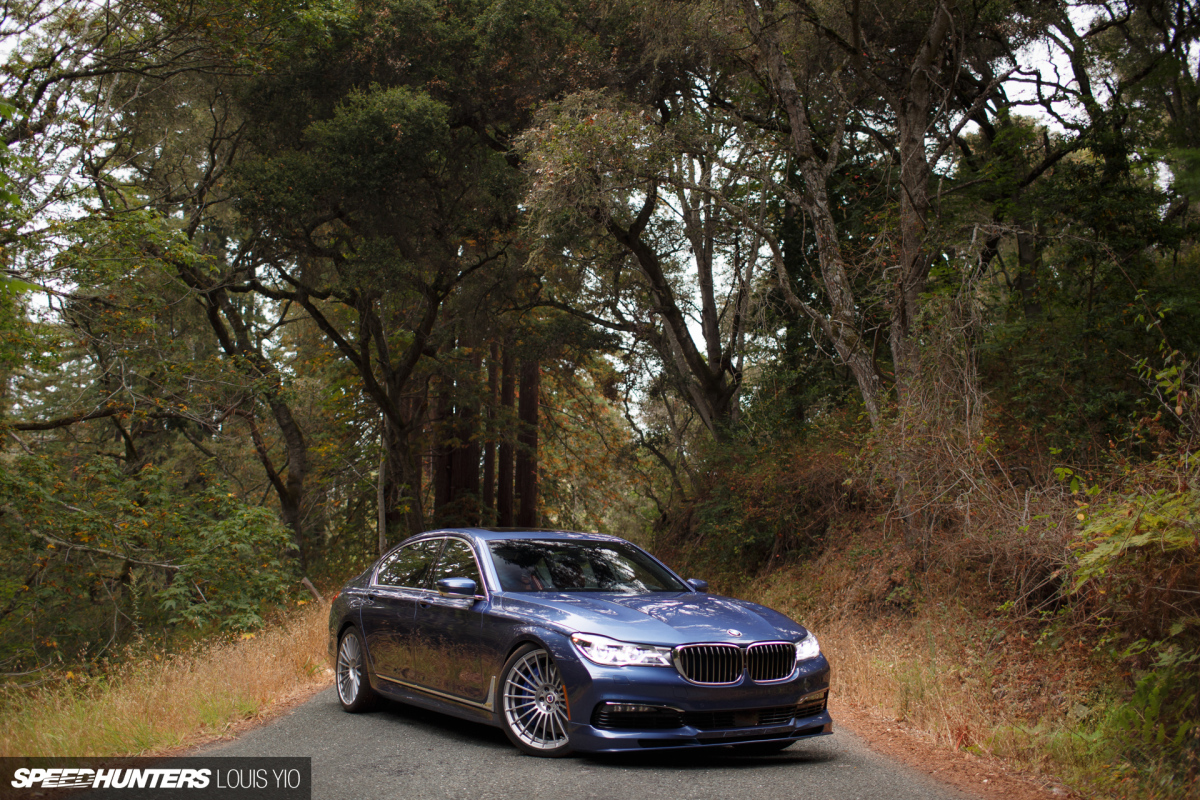 Although heavy at about 4600 pounds, the car makes use of its 2-axle air suspension and adaptive damper control. That (and more) gives this B7 an unfamiliar feeling of comfort when driving with spirit. When in Alpina's exclusive Sport+ mode, the car feels light and nimble through corners, almost like a slightly heavier and bigger M3 in some ways. But it's still drastically different.
While previous B7s haven't received huge power upgrades, this new one started with the BMW 7 Series' 4.4L twin-turbo V8, which makes 440hp and 480lb-ft of torque right out of the box.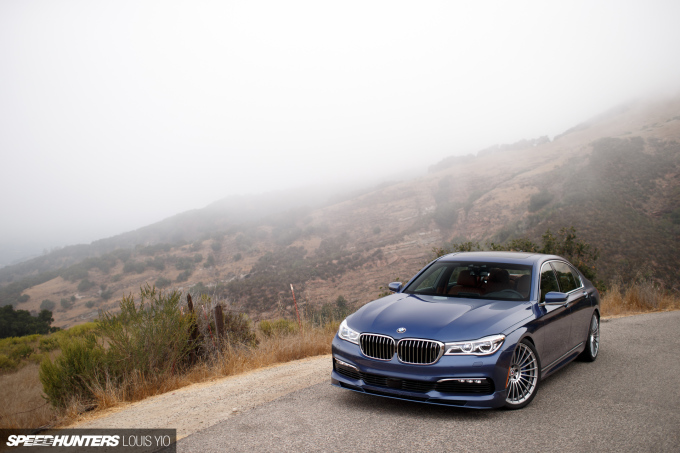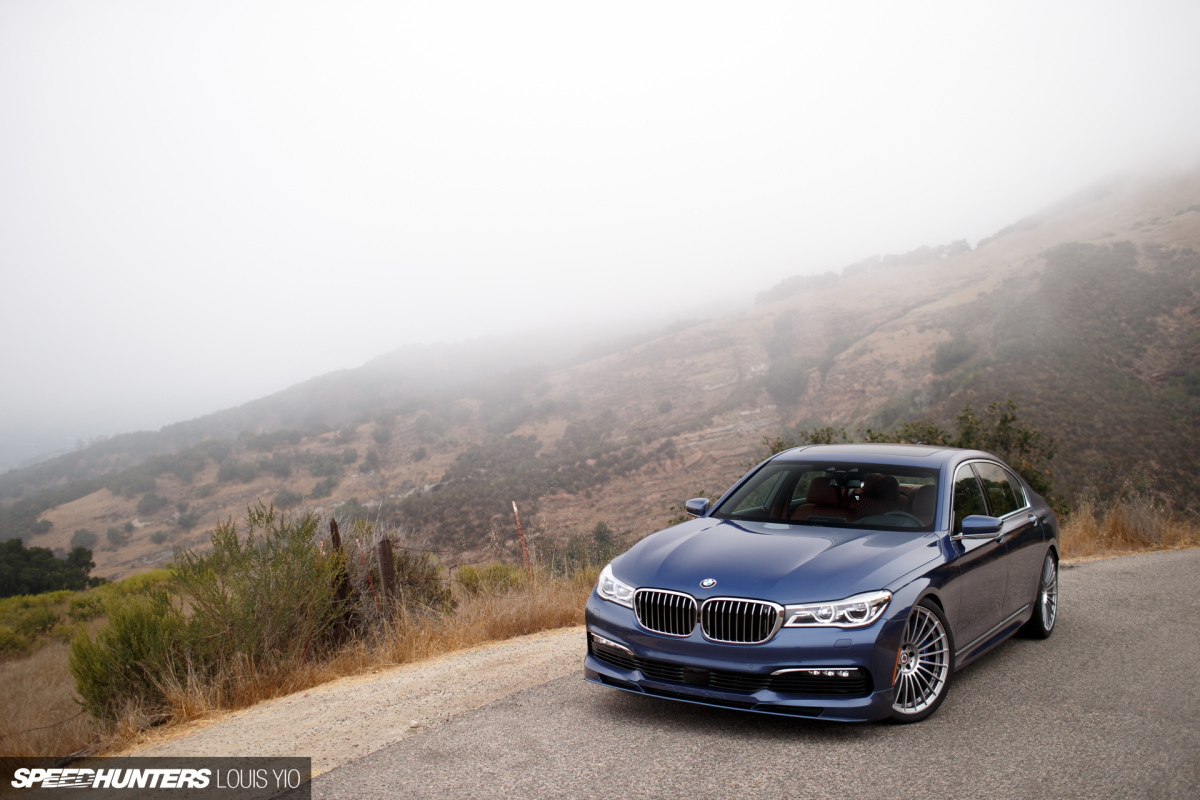 Alpina tweaked it, and in the B7 it delivers 600hp and 590lb-ft.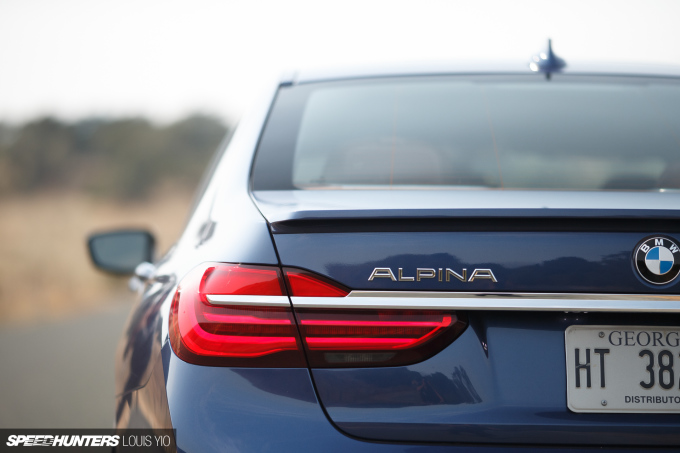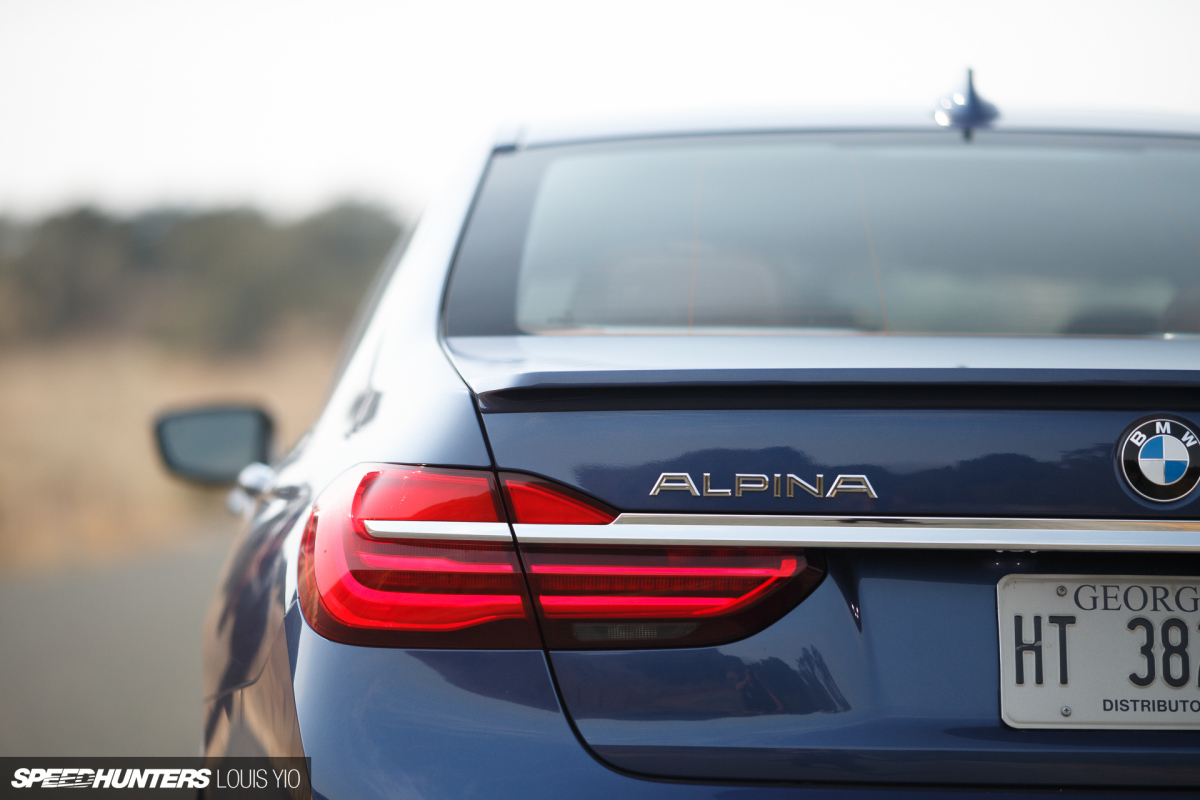 That 600hp is delivered to both the front and rear wheels, and it's almost surreal when launching the car as it'll jump through the gears in total comfort. It's even crazier to think that a car with reclining rear seats and a heated steering wheel can be used to drop the kids off at school and also hit a top speed of 205mph.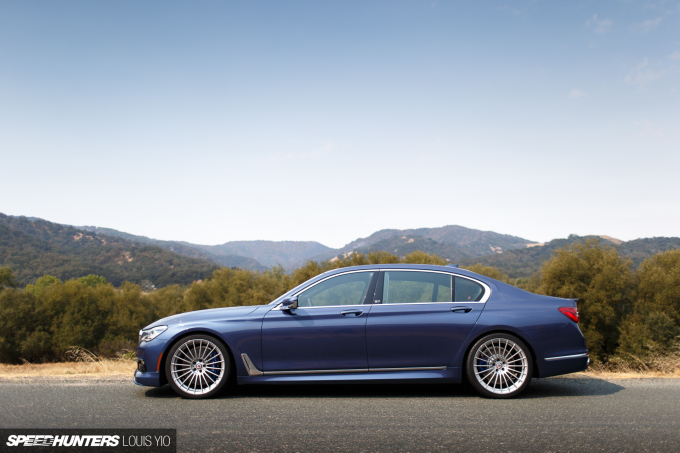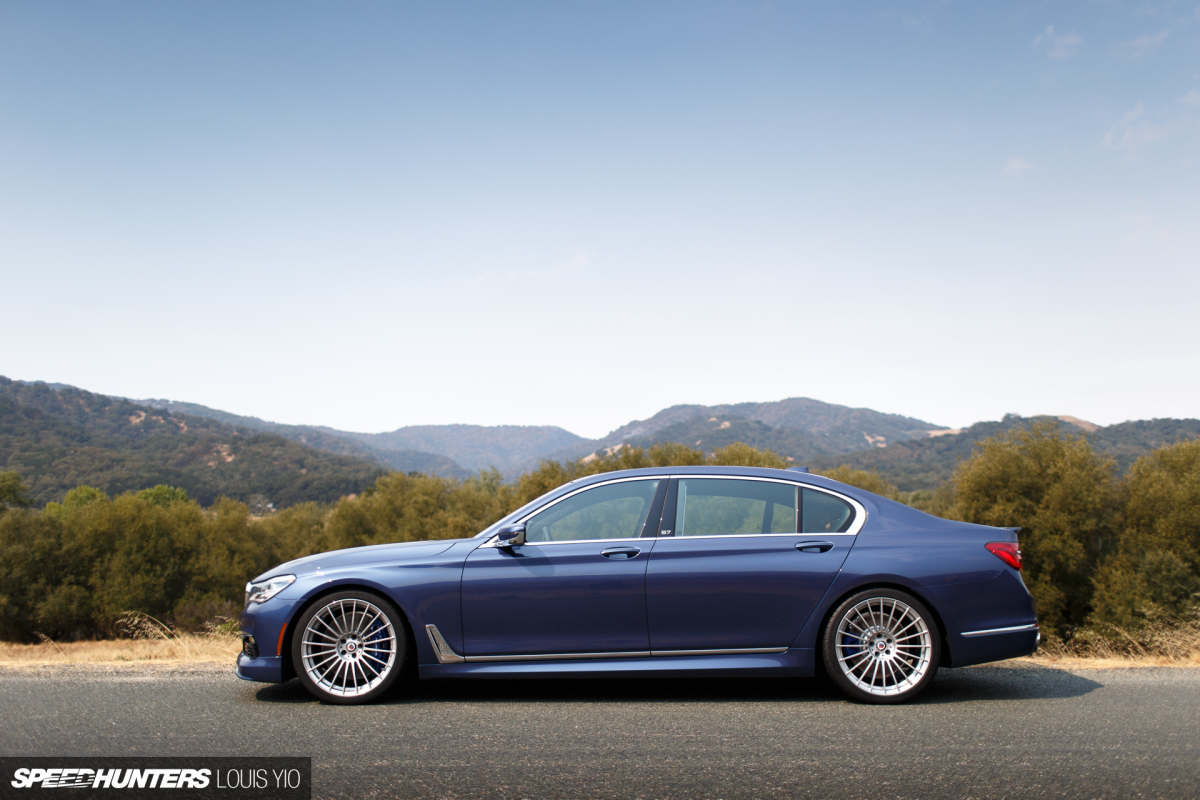 All that power is delivered to the ground via Alpina Classic wheels wrapped in Michelin Pilot Super Sports at all corners. The front wheels measure 20×8.5-inch with 255/40 tires, and the rears 20×10-inch with 295/35s.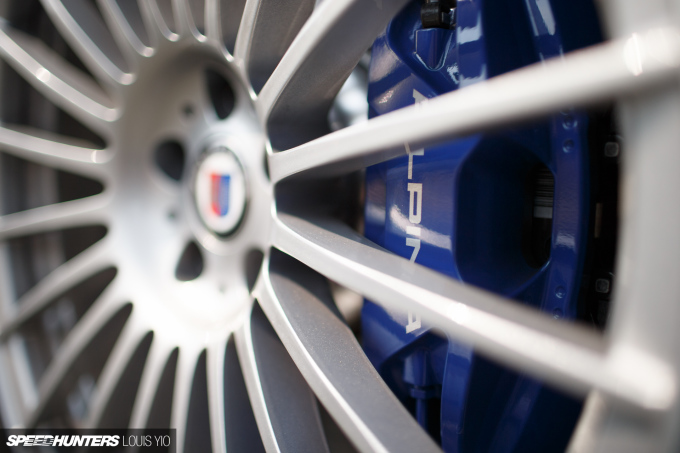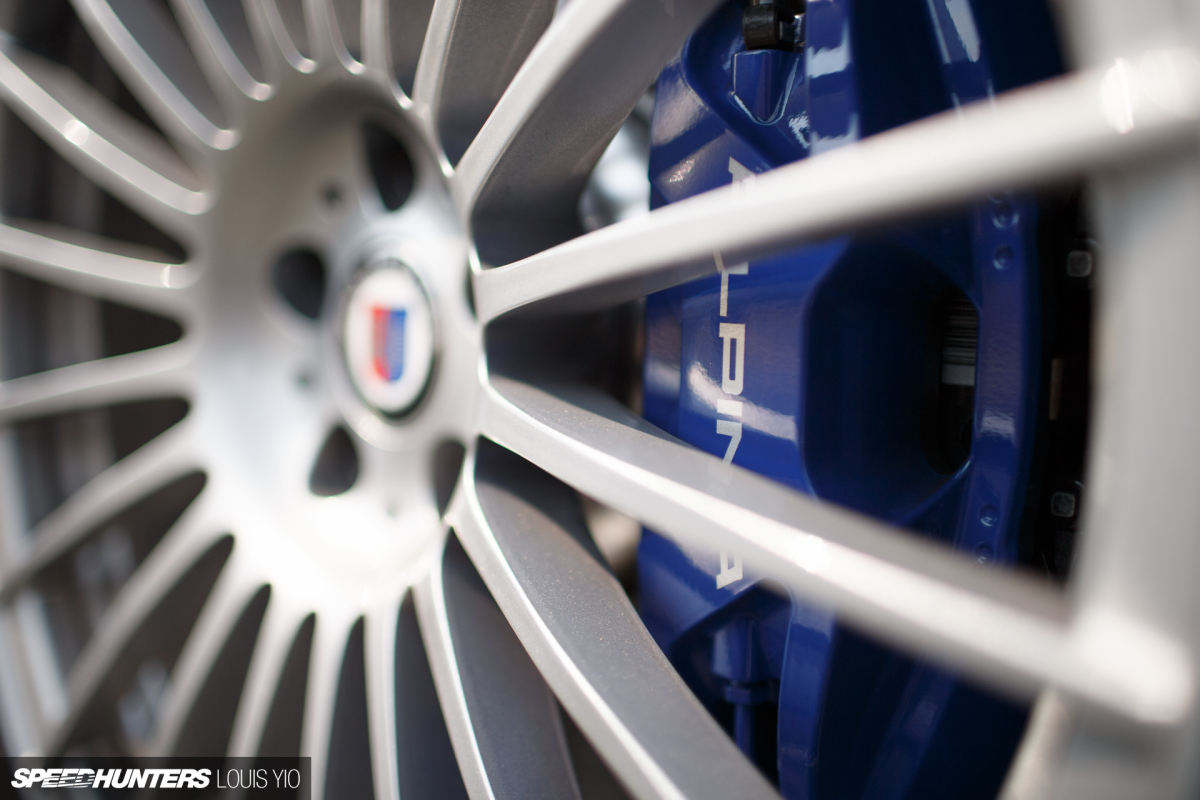 In the brake department you'll find 4-piston calipers front and rear.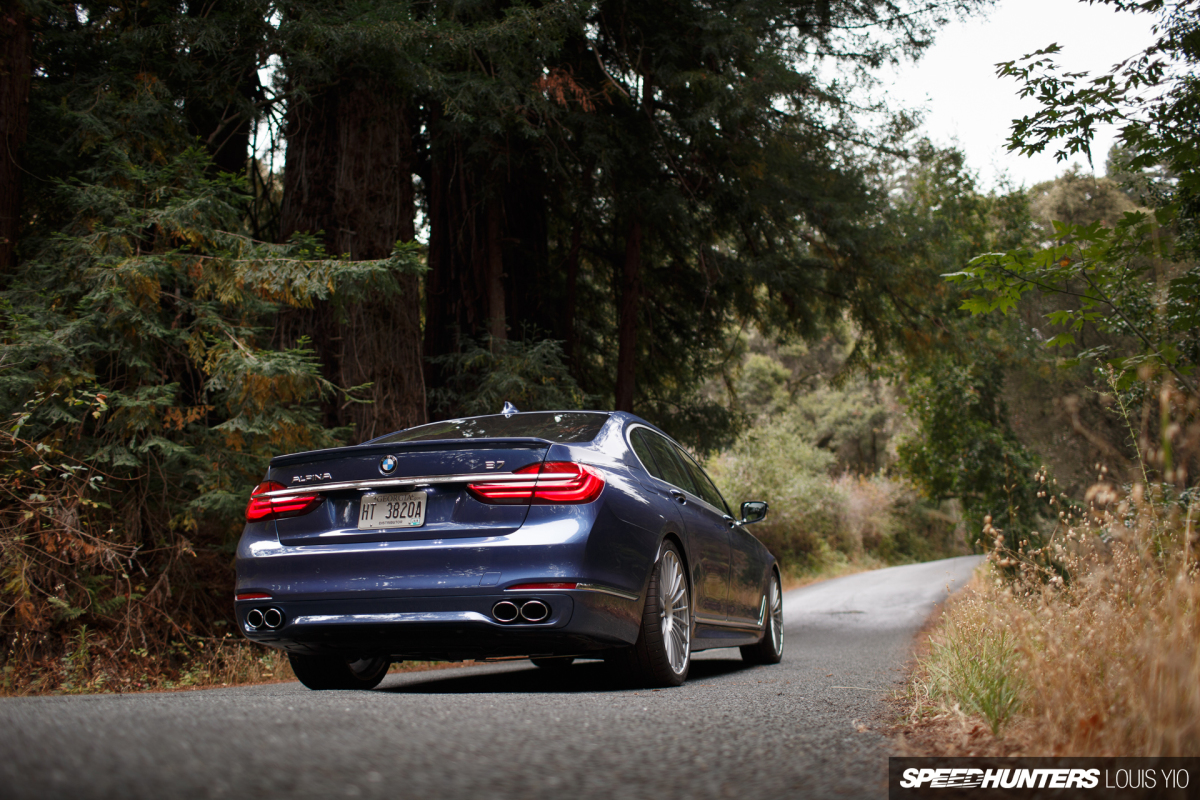 Along with the adaptive air suspension and damper controls, the car also offers rear-wheel steering, similar to what you'd find in a 991 GT3 or a Nissan 300ZX.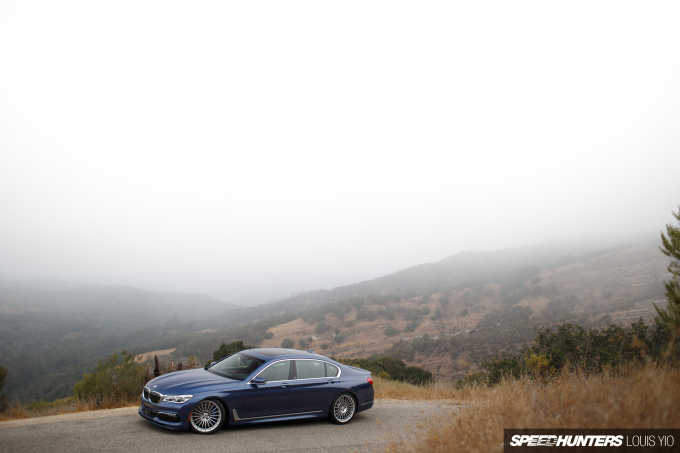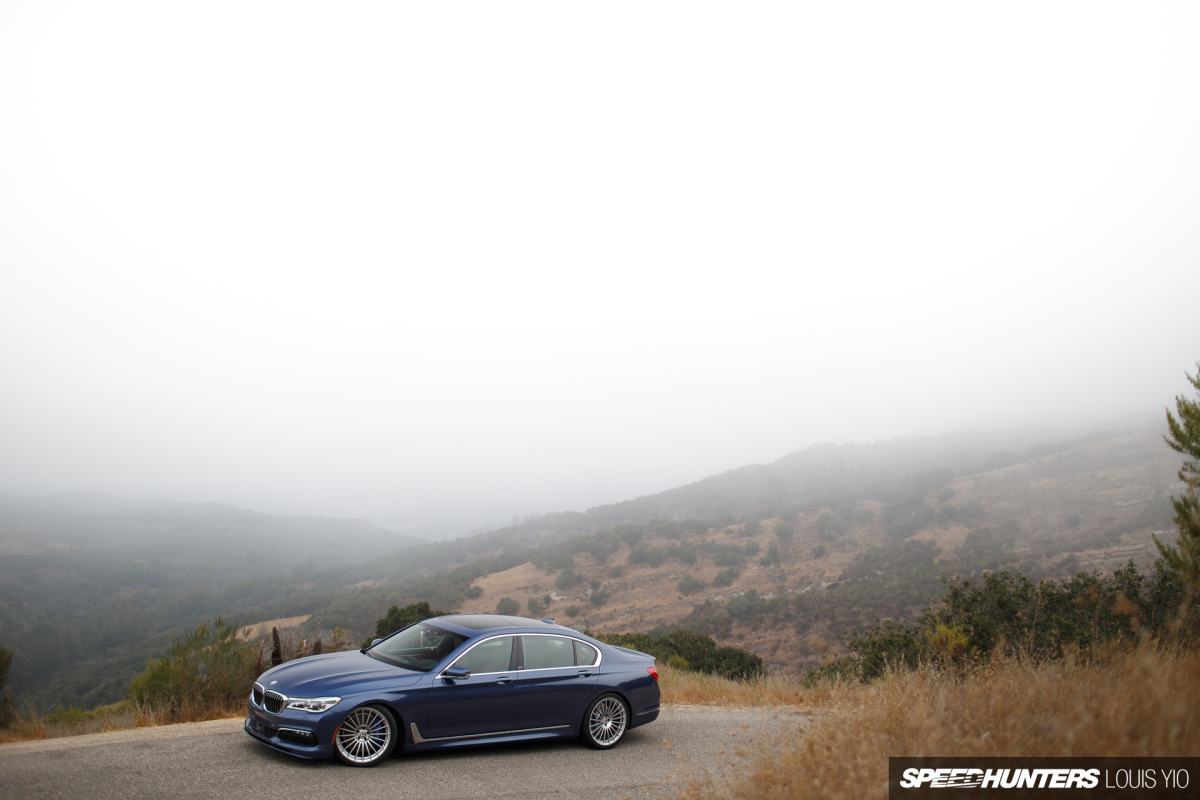 I spent about an hour and a half with the car, and in that time I took it through some pretty scenic roads around the Carmel Valley area to the southwest of Monterey.
The way the car is able to adapt to its surroundings is quite surprising; it's almost a sleeper in some ways. As elegant as the car is on the outside, it's not going to get the attention typical supercars do. This allows the owner to drive with spirit while the police officer is mad-dogging the red 2-door sports car with a blazingly loud exhaust.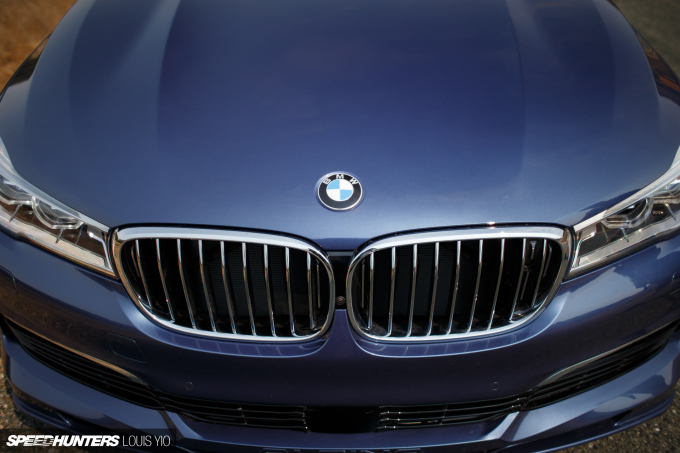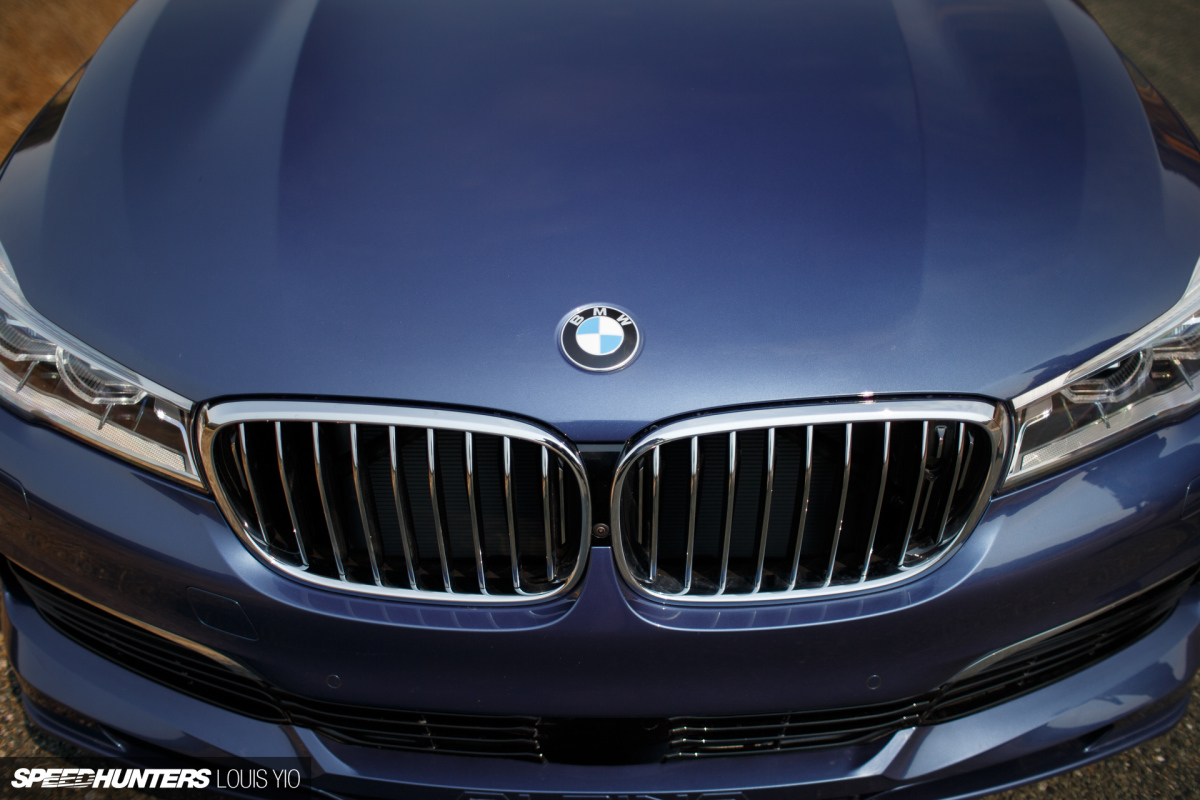 I don't know about you guys, but there are definitely times when I would much prefer an unassuming car over the opposite (usually when I'm waiting for the officer to finish writing my speeding ticket).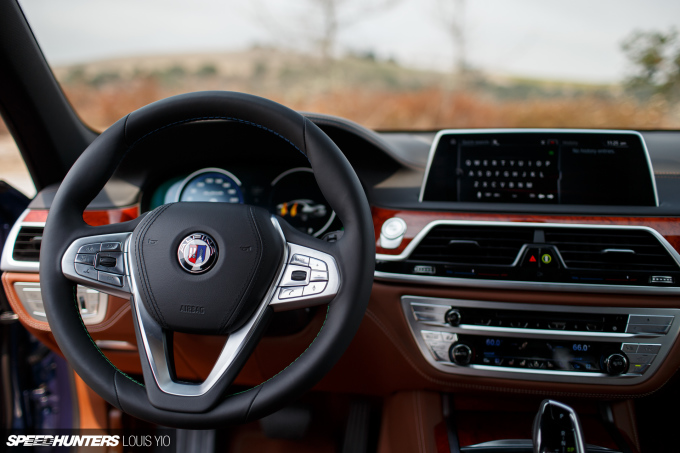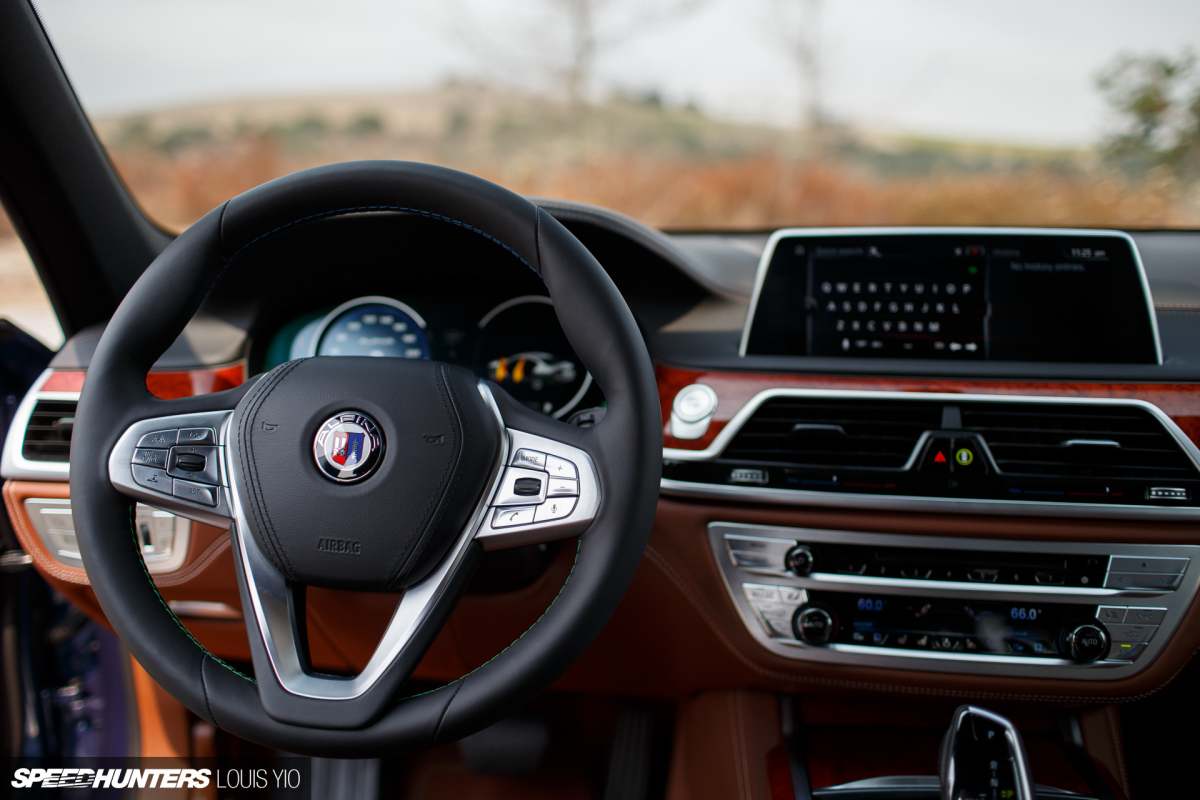 The interior of the car, unlike the exterior, jumps out at you. While it feels right at home with other BMW models, this B7 screams luxury.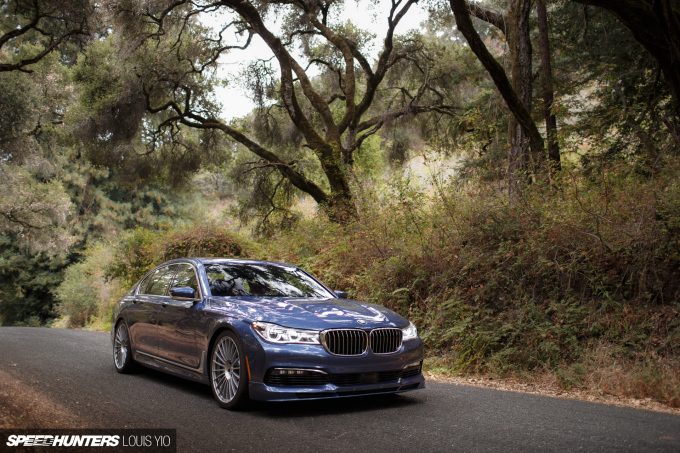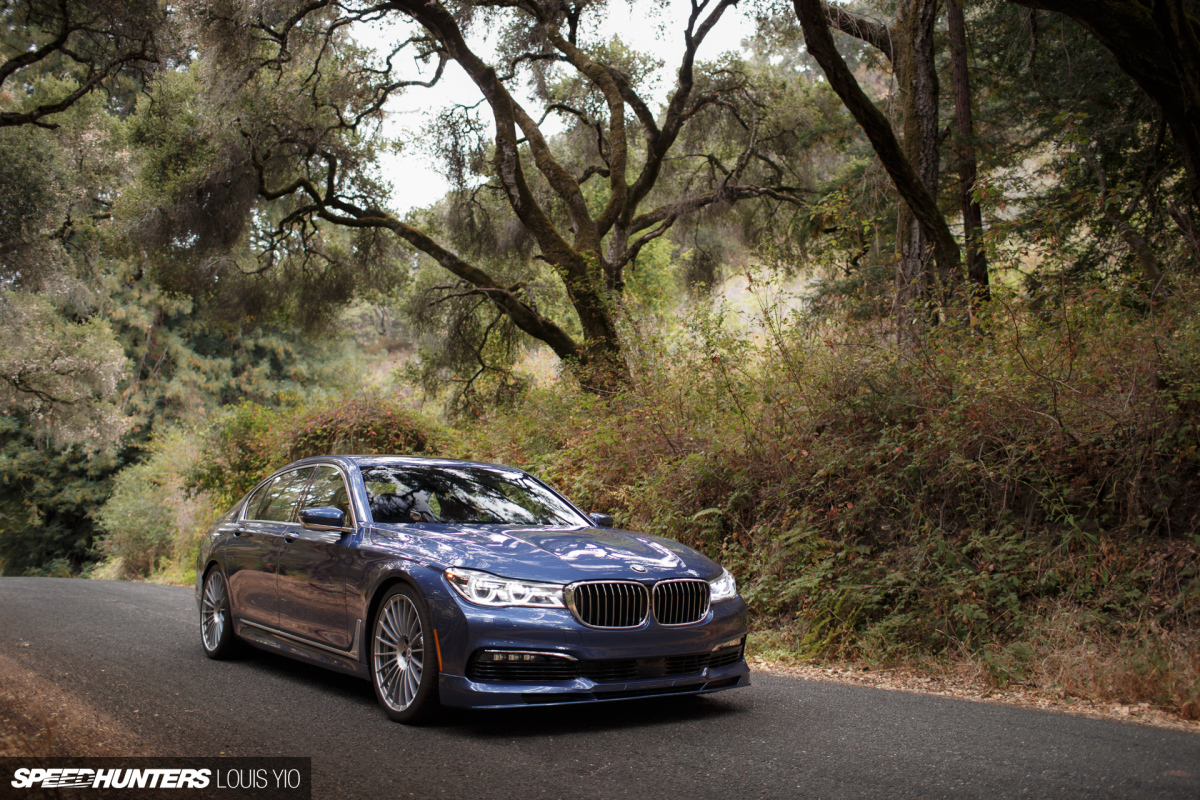 With a price point starting at US$128,000, the B7 offers everything you would want when it comes to luxury while dwelling in the city, and then a little something special for the speed demon in you. The best of both worlds? It's definitely right up there.
Louis Yio
Instagram: lusciousy
louis@speedhunters.com
Cutting Room Floor