Every August, the Rolex Monterey Motorsport Reunion is the place to see some of the best vintage racing on the planet. Spread amongst its hundreds of entries is one of the most diverse groups of historic race cars you'll find anywhere.
Over the course of the weekend, these race cars go through lots of tires, and one of the busiest places in the paddock at Laguna Seca is the tire center located near turn 11.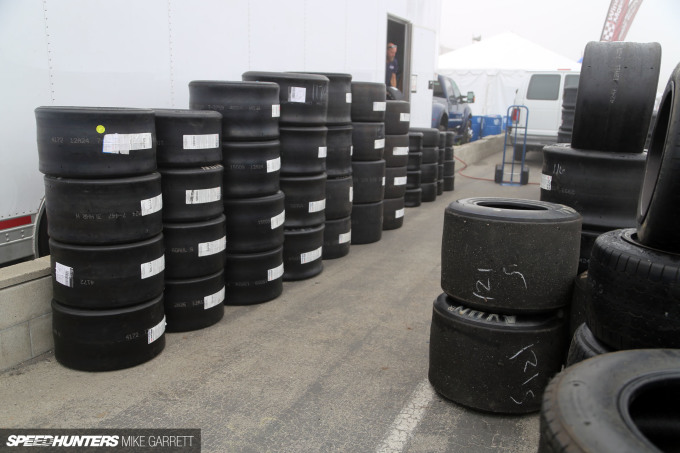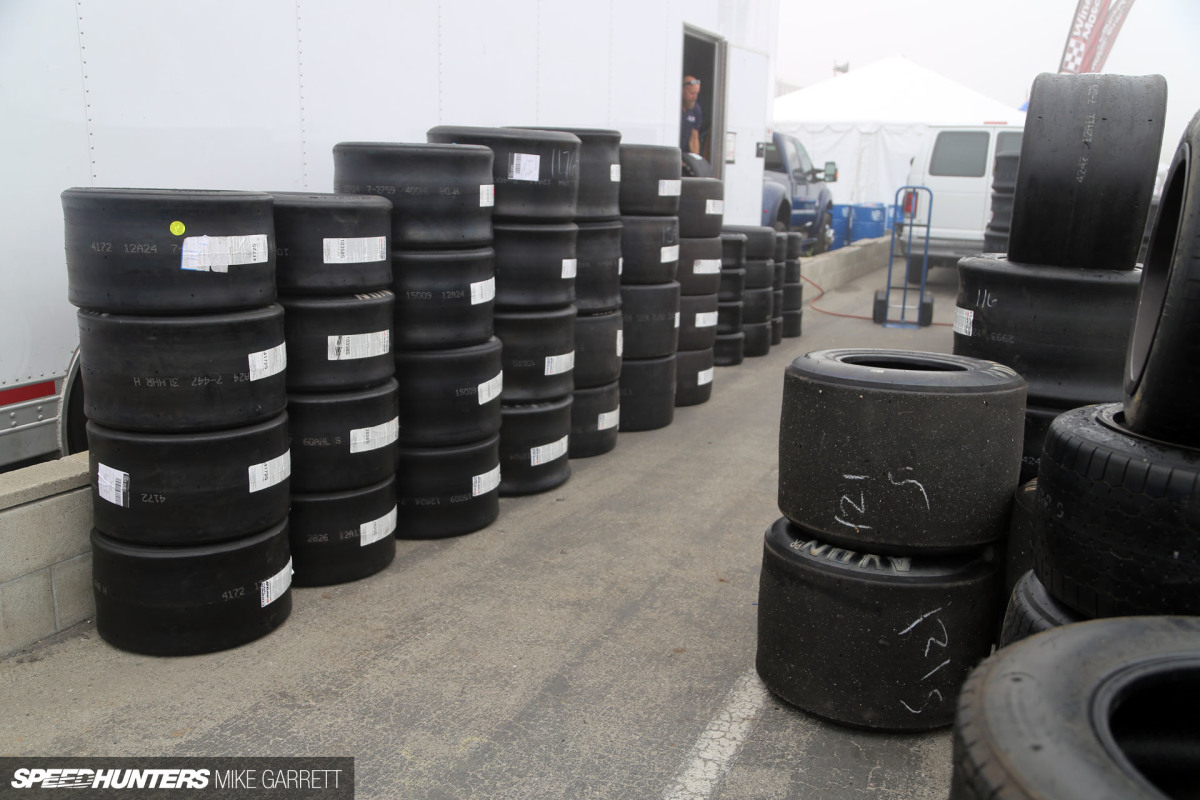 It's where the racers come to trade their track-worn tires for a fresh set of vintage rubber.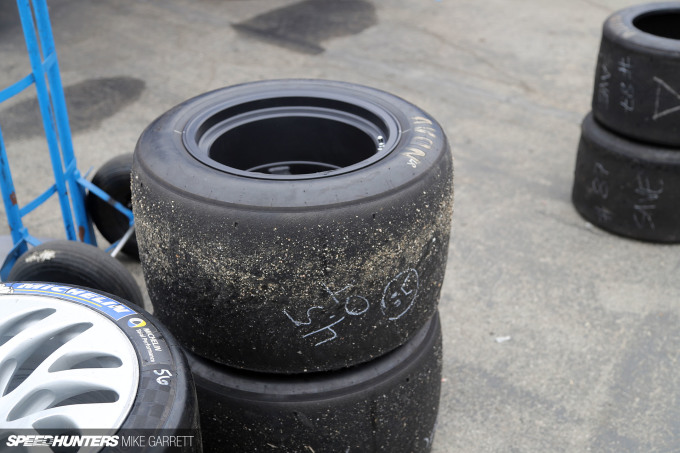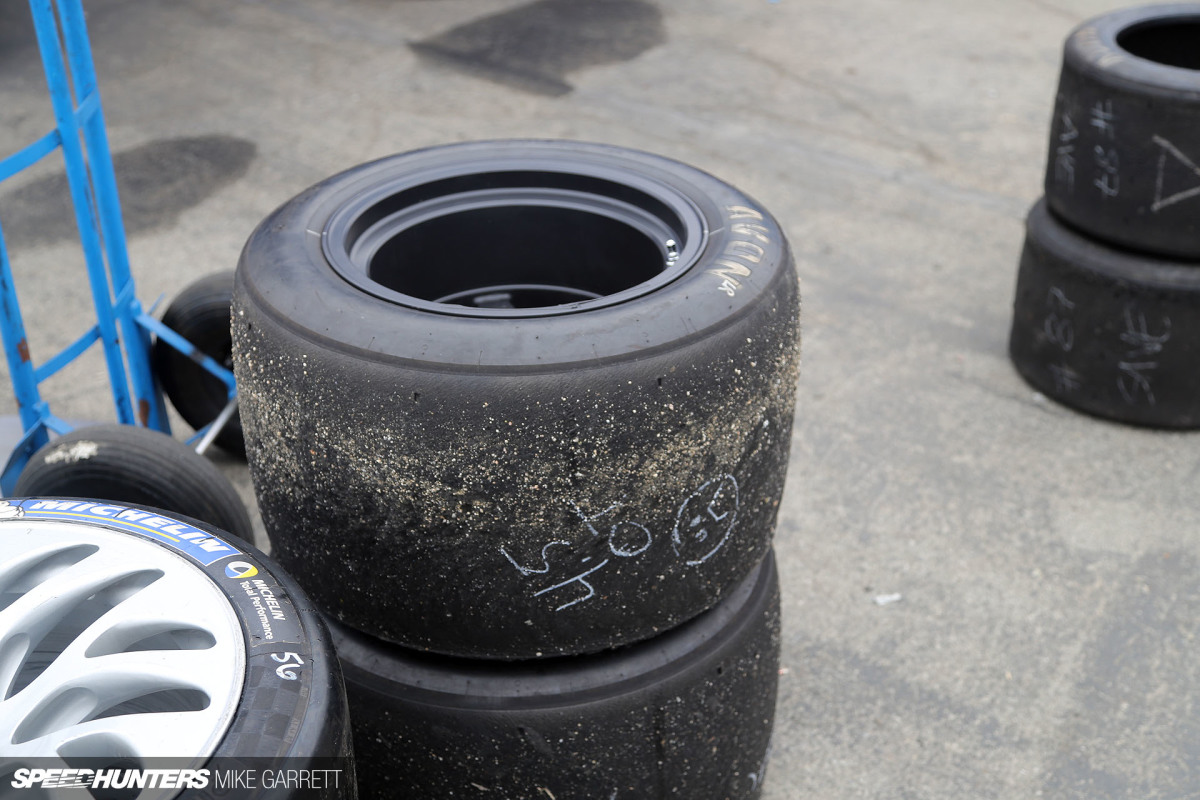 And if you dig old wheels as much as I do, hanging around here can be as fun as spectating the actual races.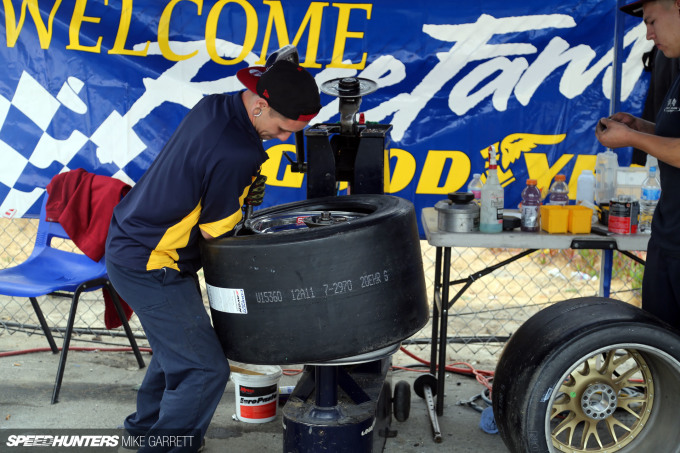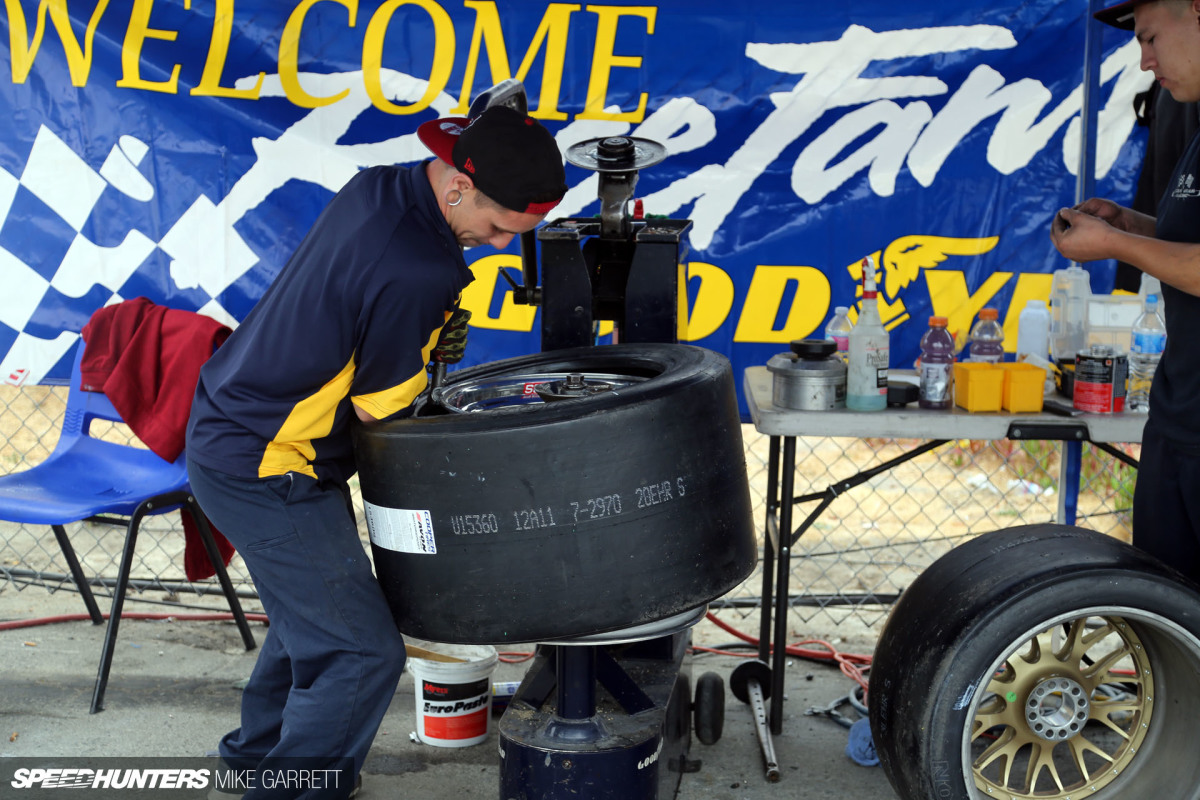 It's also pretty darn entertaining just to watch the workers mount and balance the wheels and tires, particularly the ultra wide ones. It's just a little bit different than your neighborhood tire shop.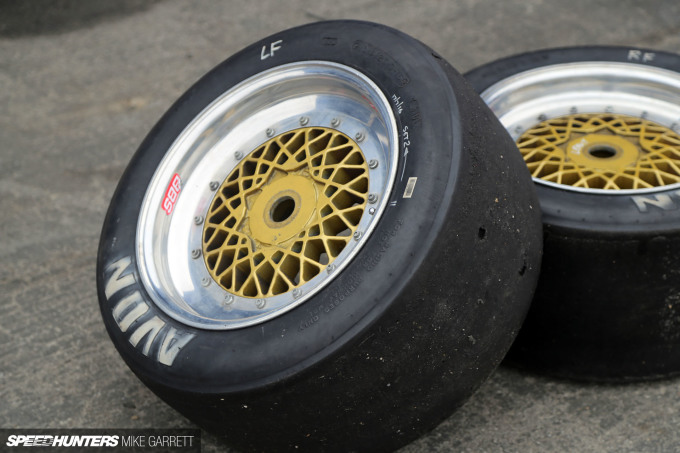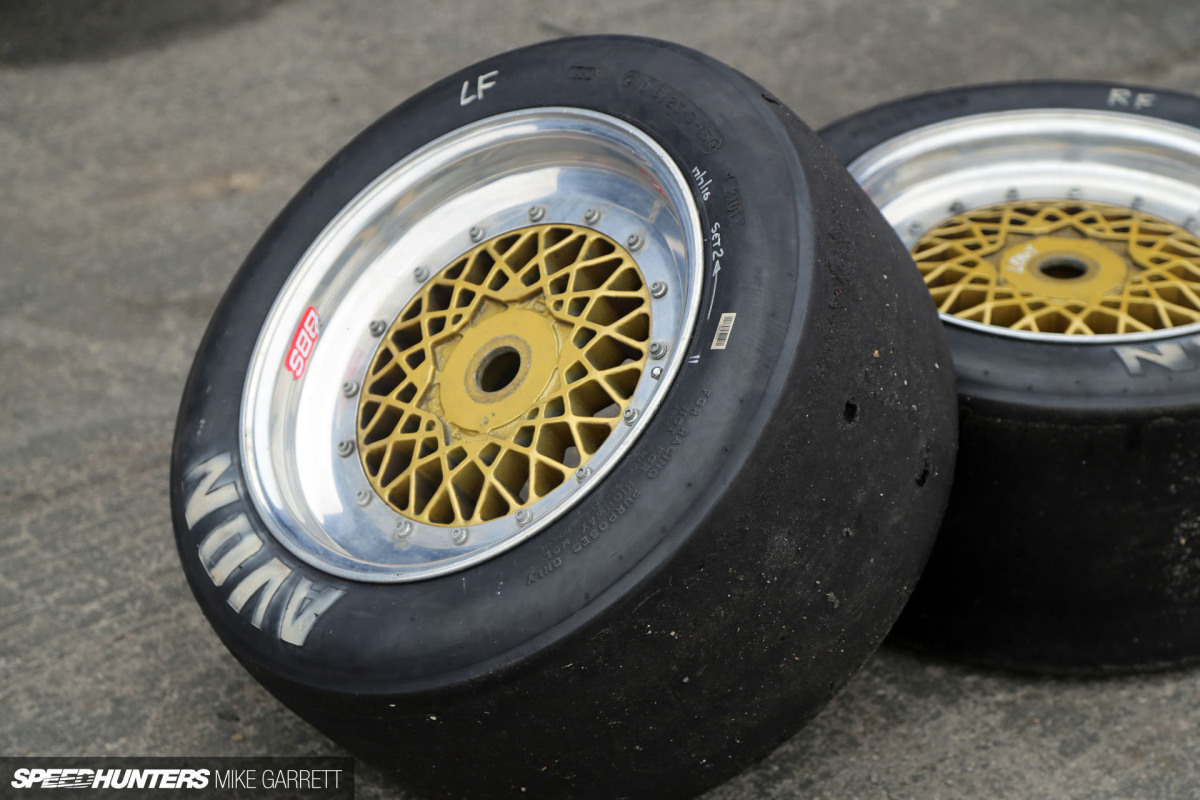 With so many different types of wheels and tires to deal with, I'd imagine it's a pretty challenging job, never mind the fact that many of these wheels are probably worth as much as the whole cars that you and I drive every day.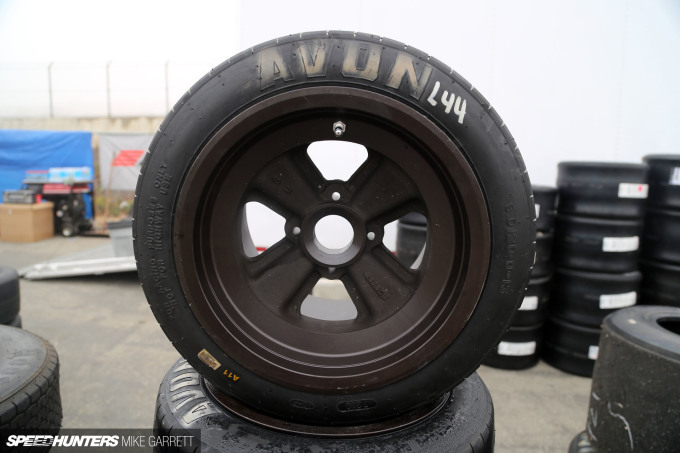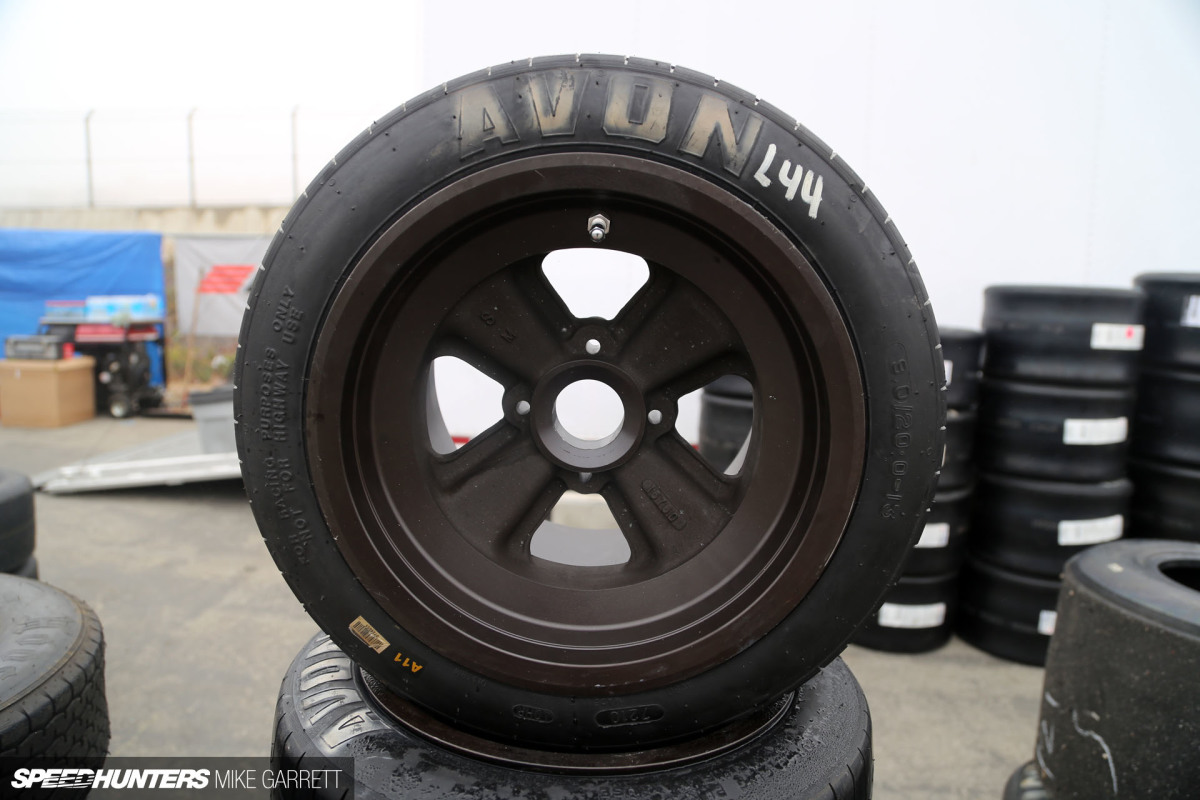 I ended up spending even more time than usual drooling over the wheel and tire setups this year, so I figured I'd put a little post together with some of my findings.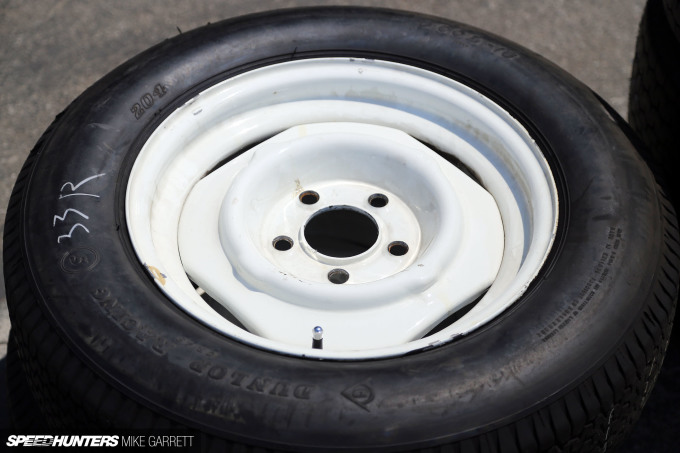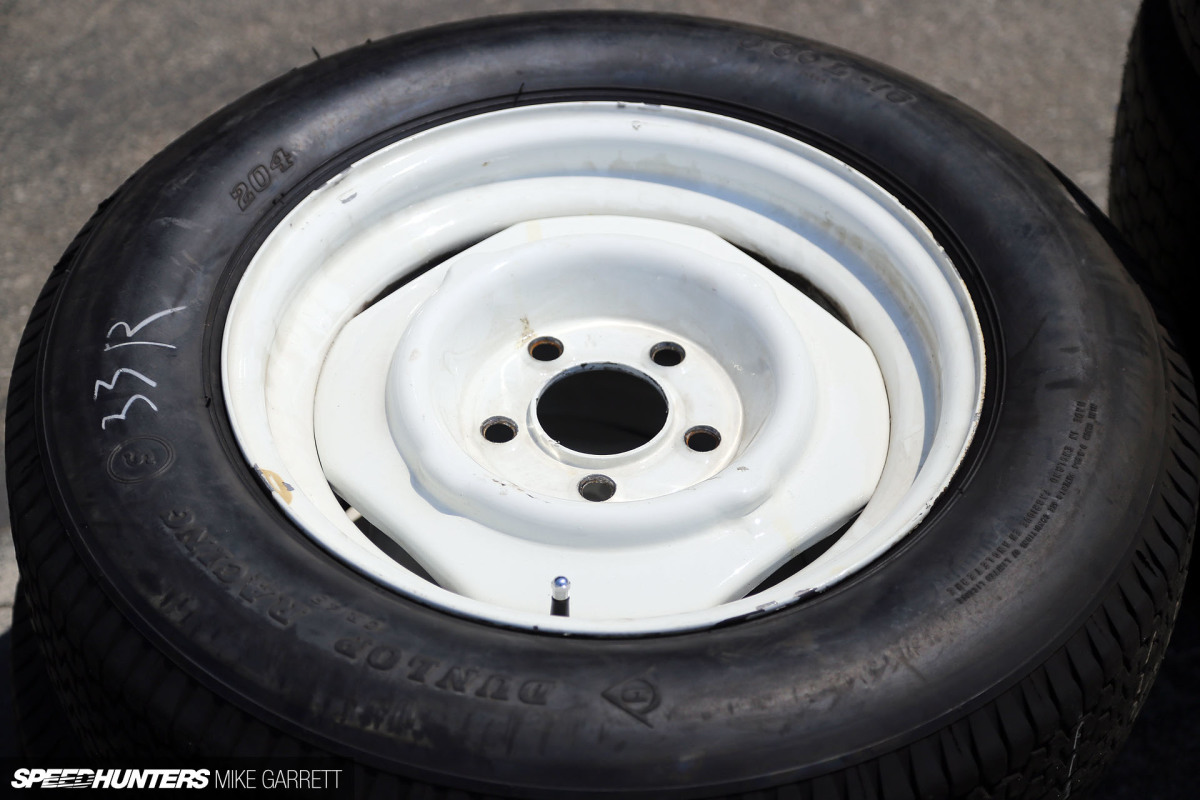 Naturally, the wheels and tires stacked here are as varied as the automobiles racing in the Reunion. On the simple end of the spectrum you have basic steel wheels and narrow, period-correct Dunlop tires.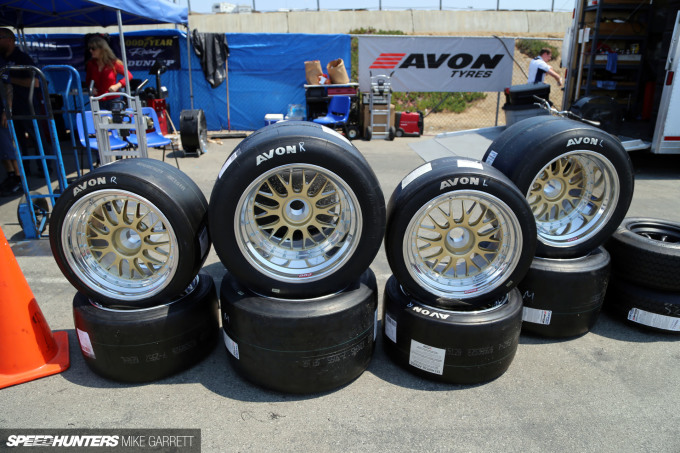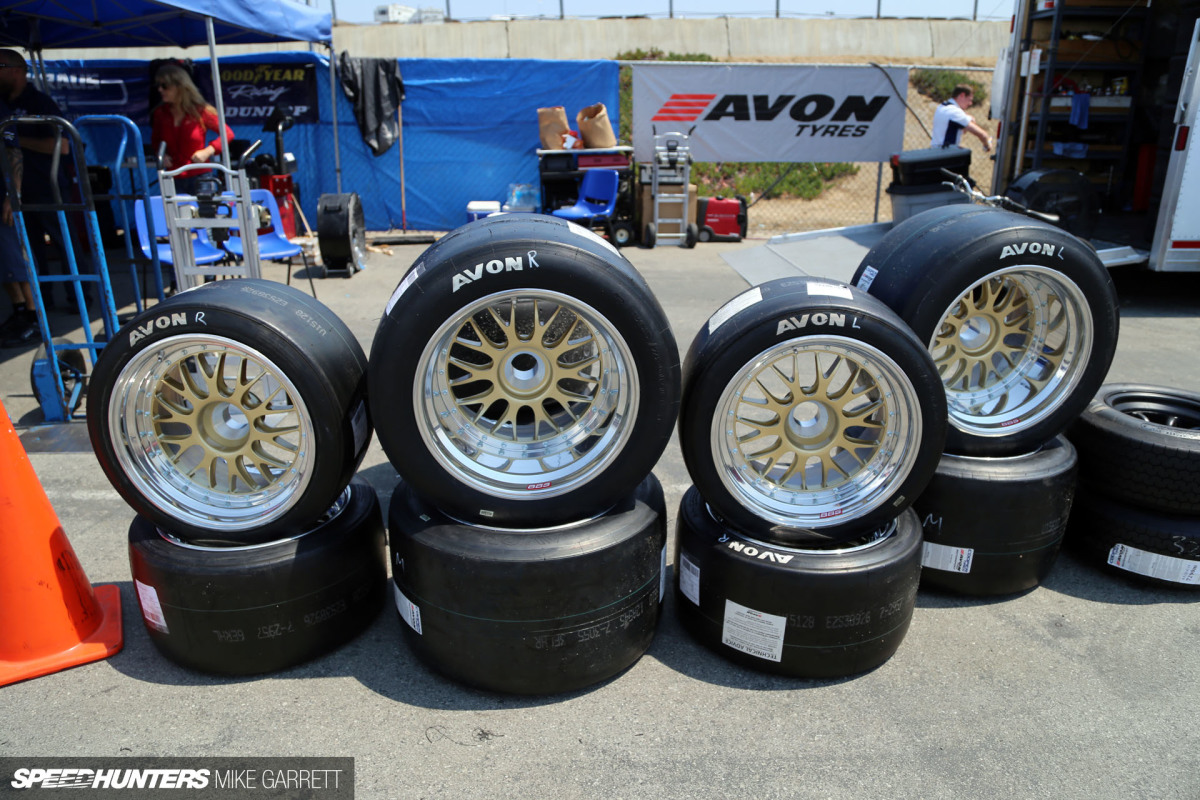 At the other end are the steam roller slicks and center-locking wheels run by the more modern sports cars and prototypes.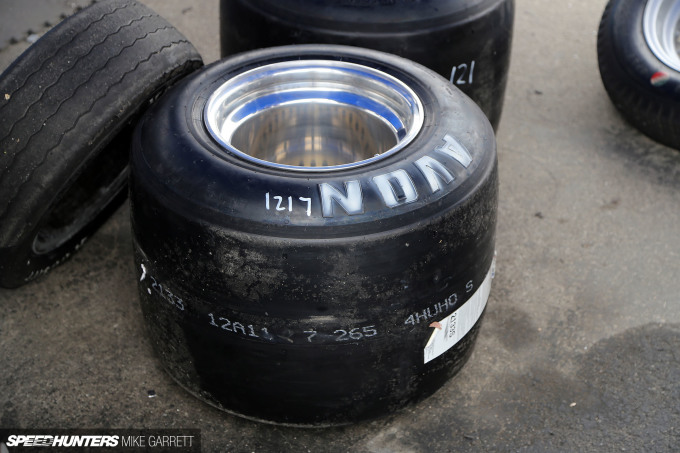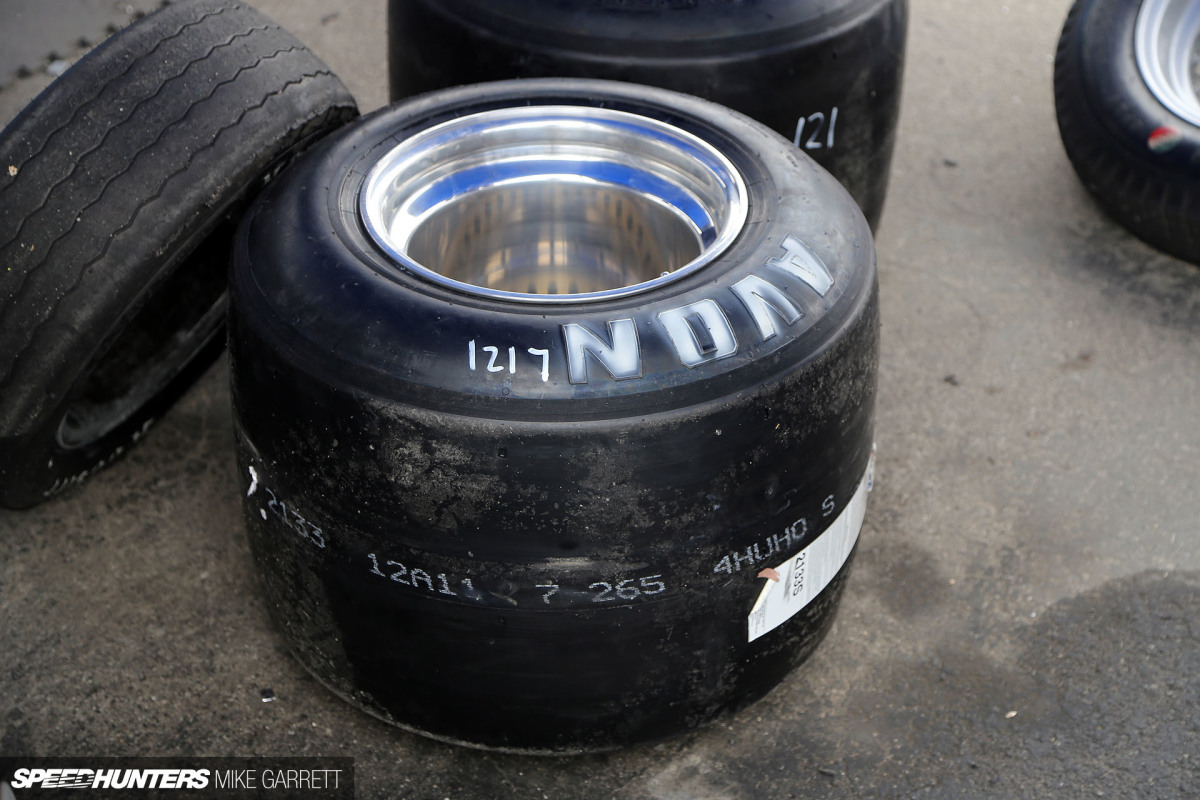 The '70s-era Formula 1 and sports cars might just have the most radical setups with their staggered, bubble-like slicks mounted over super sexy wheels. I could stare at them all day.
It's also fun to try and identify which car a particular set of wheels and tires is matched to. Some are much easier than others.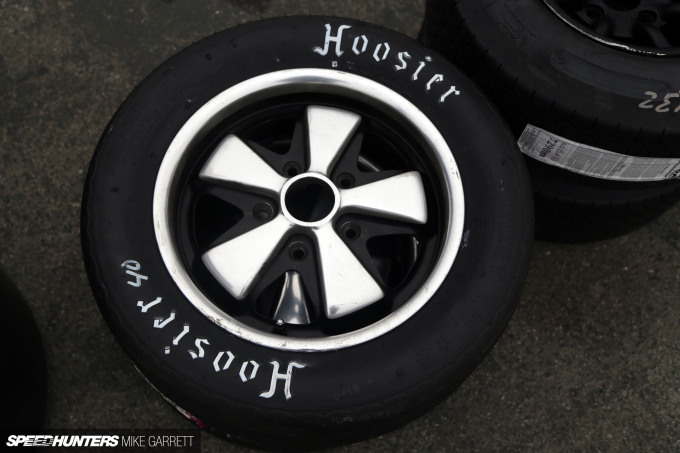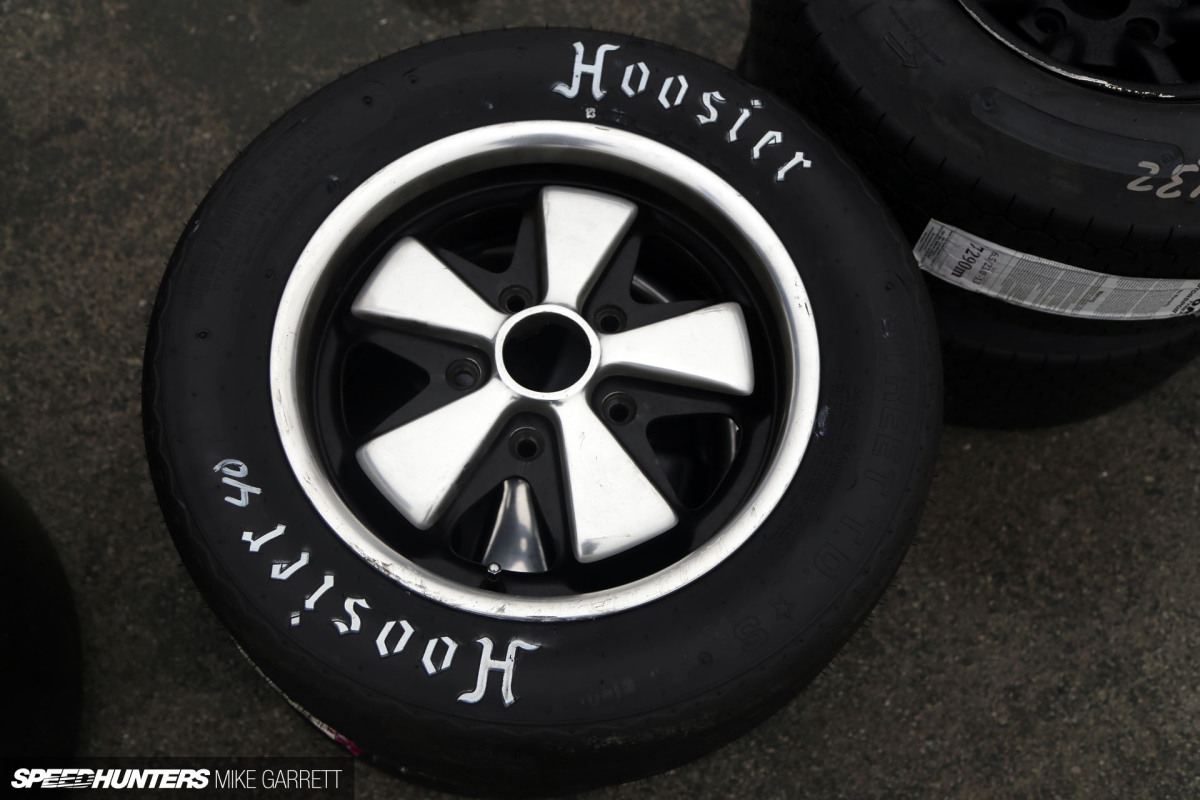 For example, these Fuchs obviously come off a Porsche of some sort. I believe it was one of the mid-'60s 911s running in the Under 2500cc class.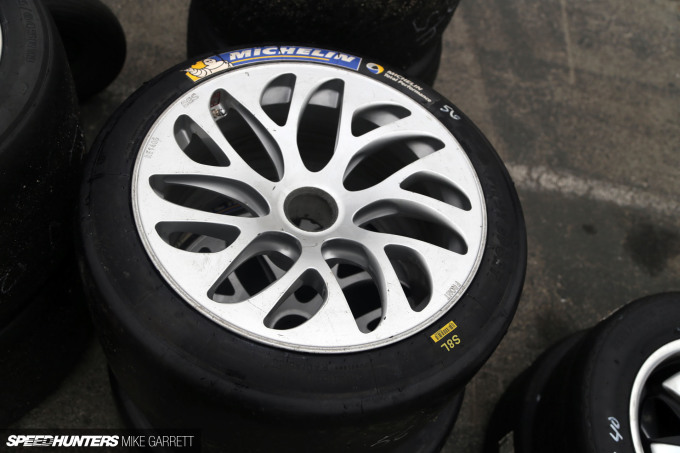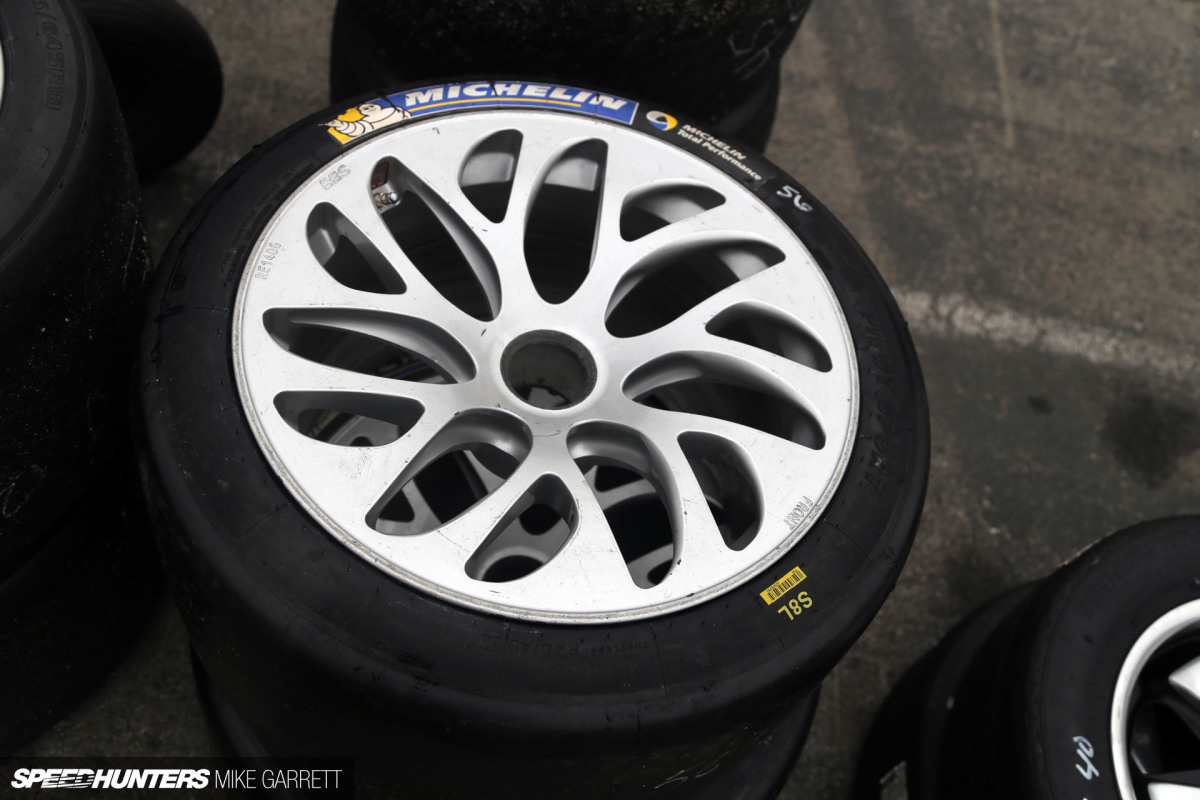 Another set that stood out were these modern BBS wheels and Michelin slicks that belonged to the late-model M3 GT car BMW brought out as part of its anniversary display.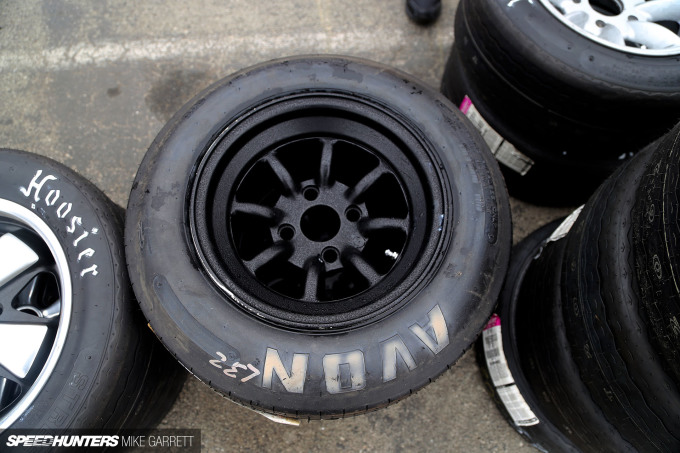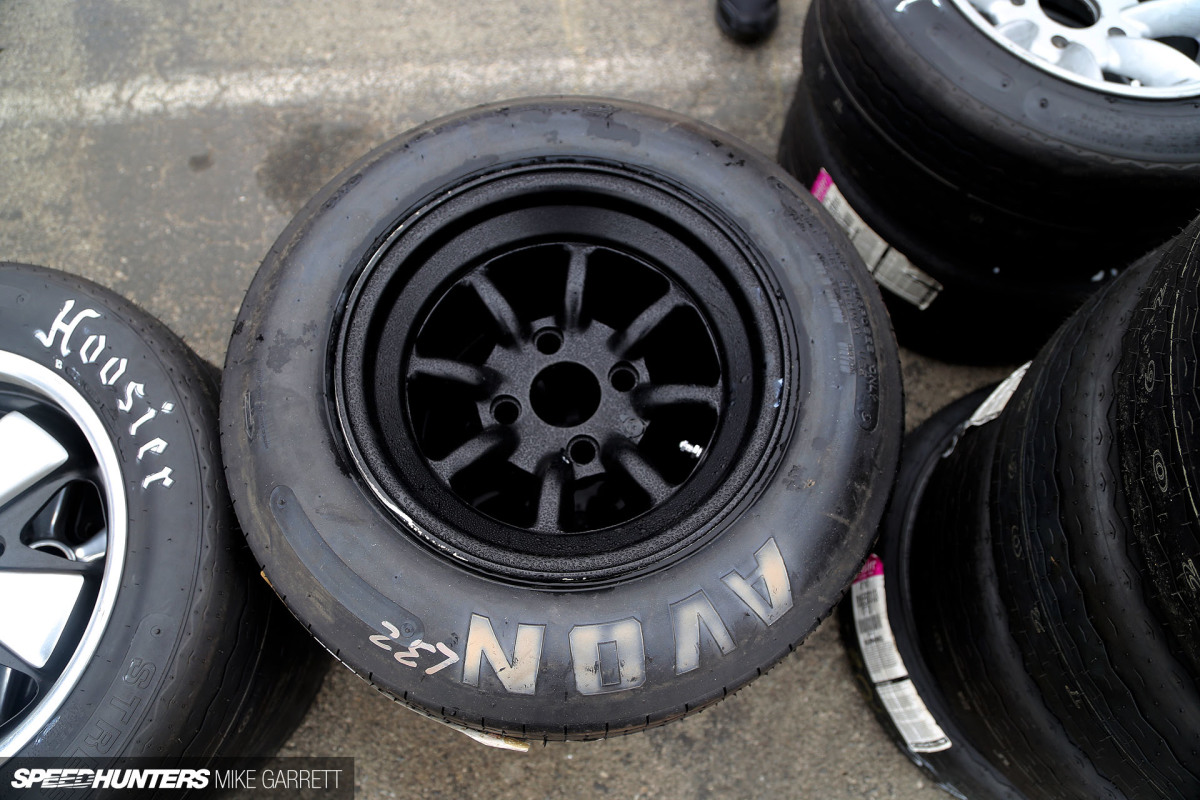 Panasport? Minilite? Nope. These are RS Watanabes and they belong to one of the two Mazda R100s that were brought over from Japan for this event. More on those cars later.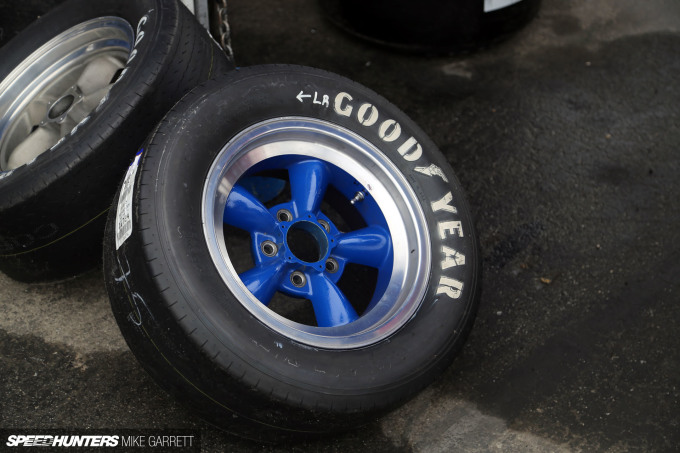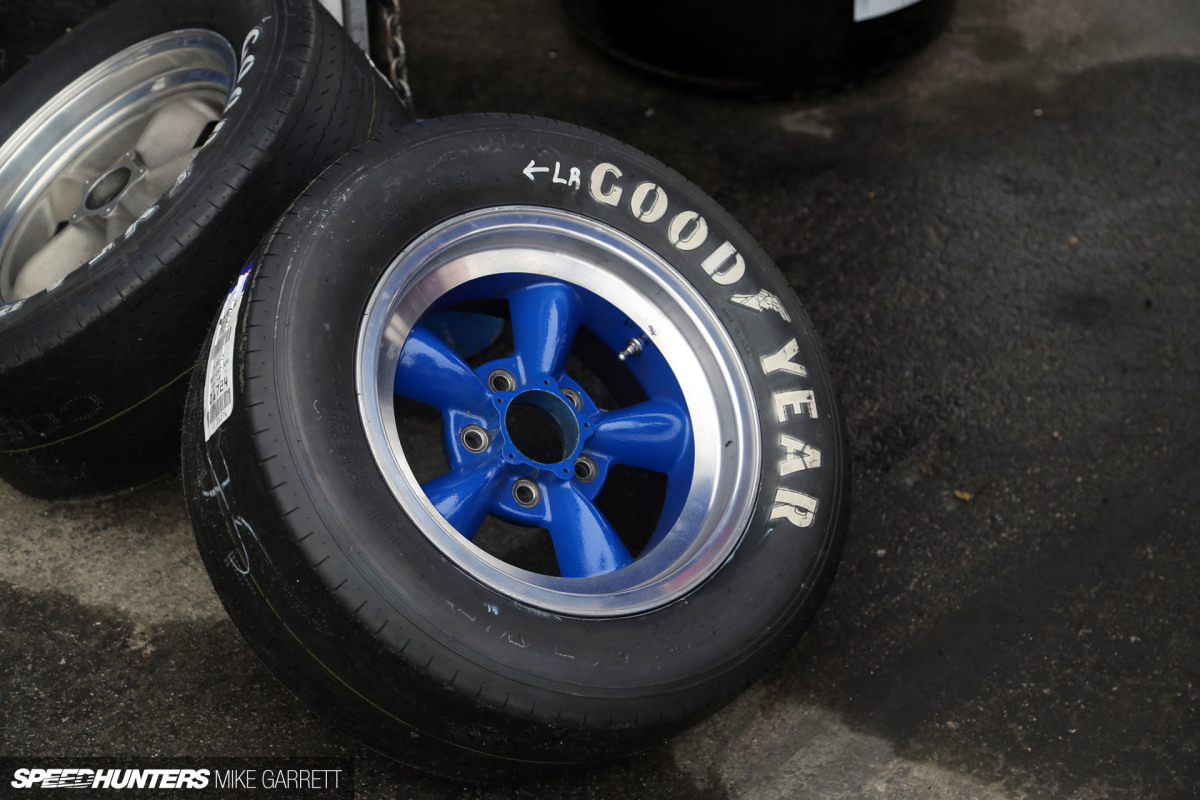 Ah yes, the classic American Racing five-spoke, more than likely belonging to a Corvette or Mustang running in the big-displacement 1960s GT race. This is about as iconic as a wheel can get.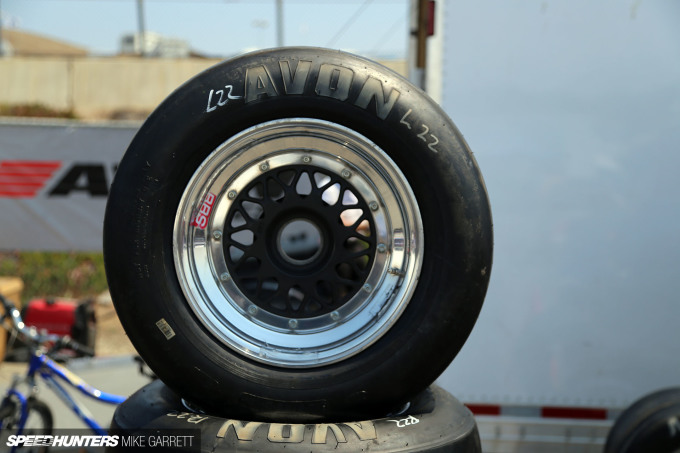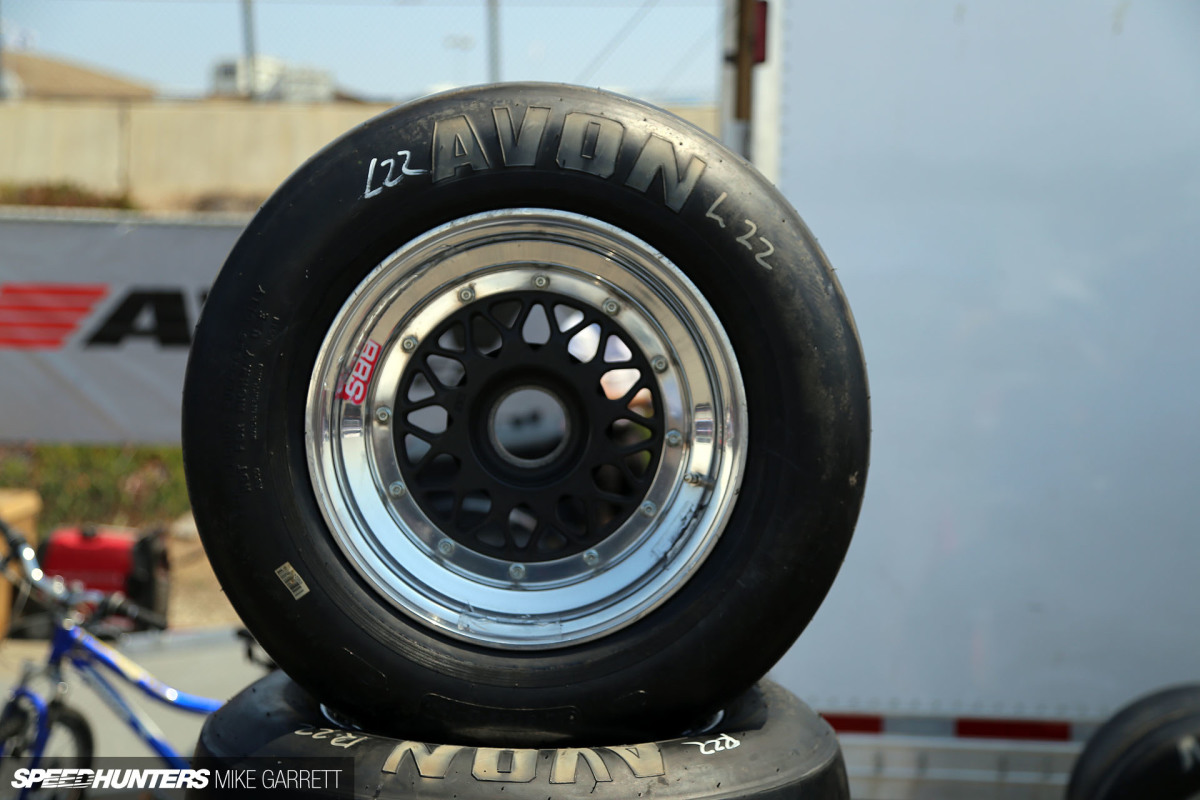 And here's a set of BBS wheels that are a little harder to pinpoint. Any guesses?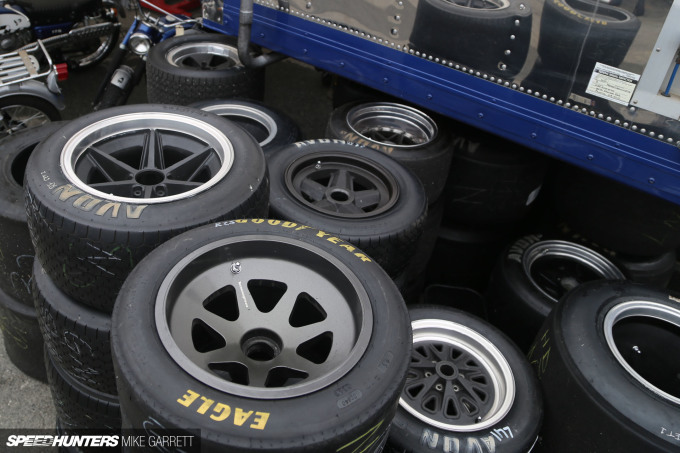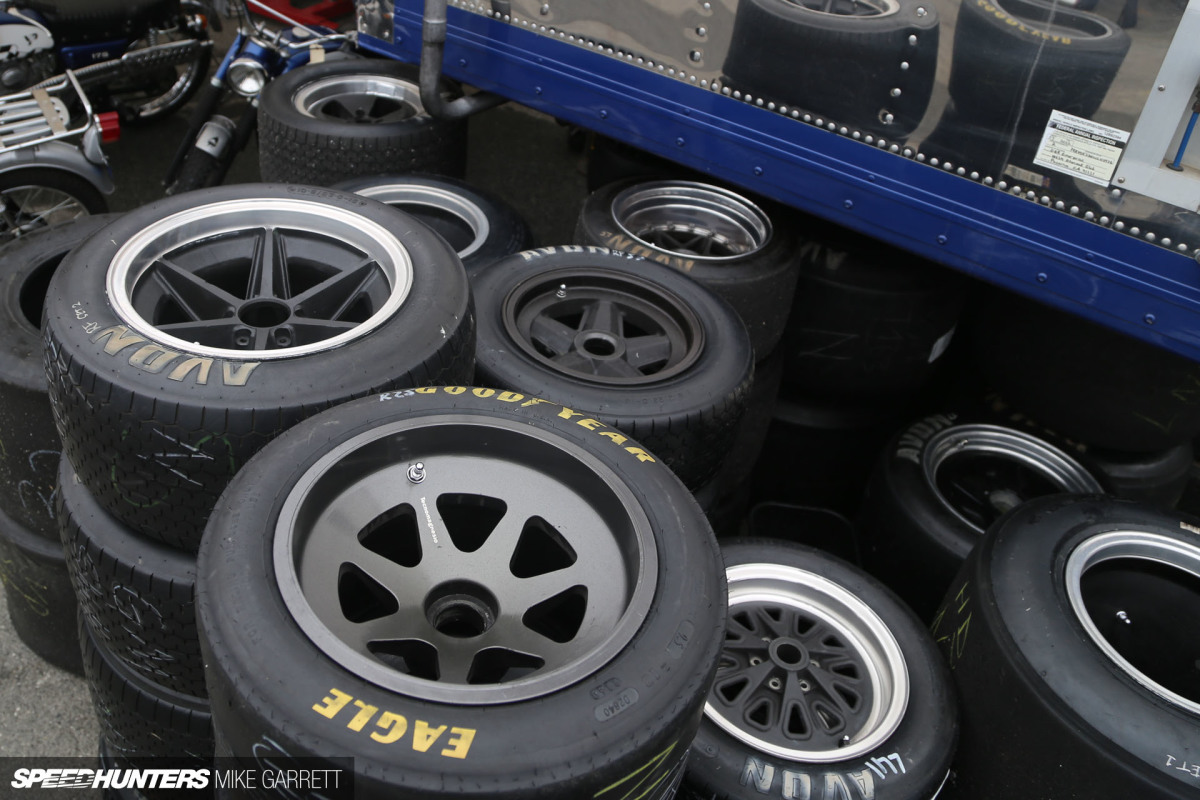 Some of the bigger racing outfits also had their own wheel and tire collections that were just as impressive. I want everything!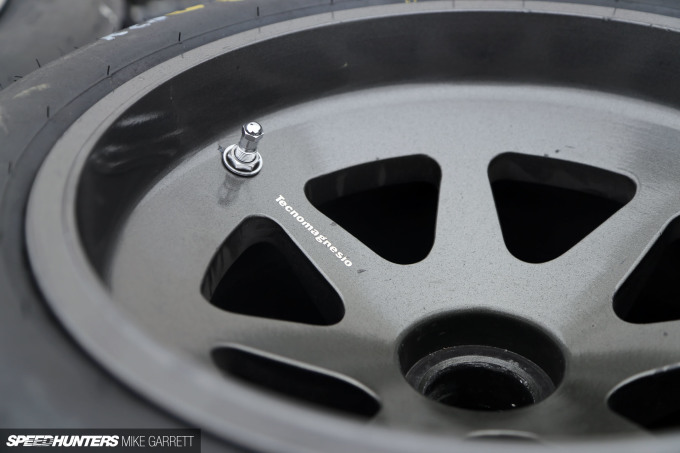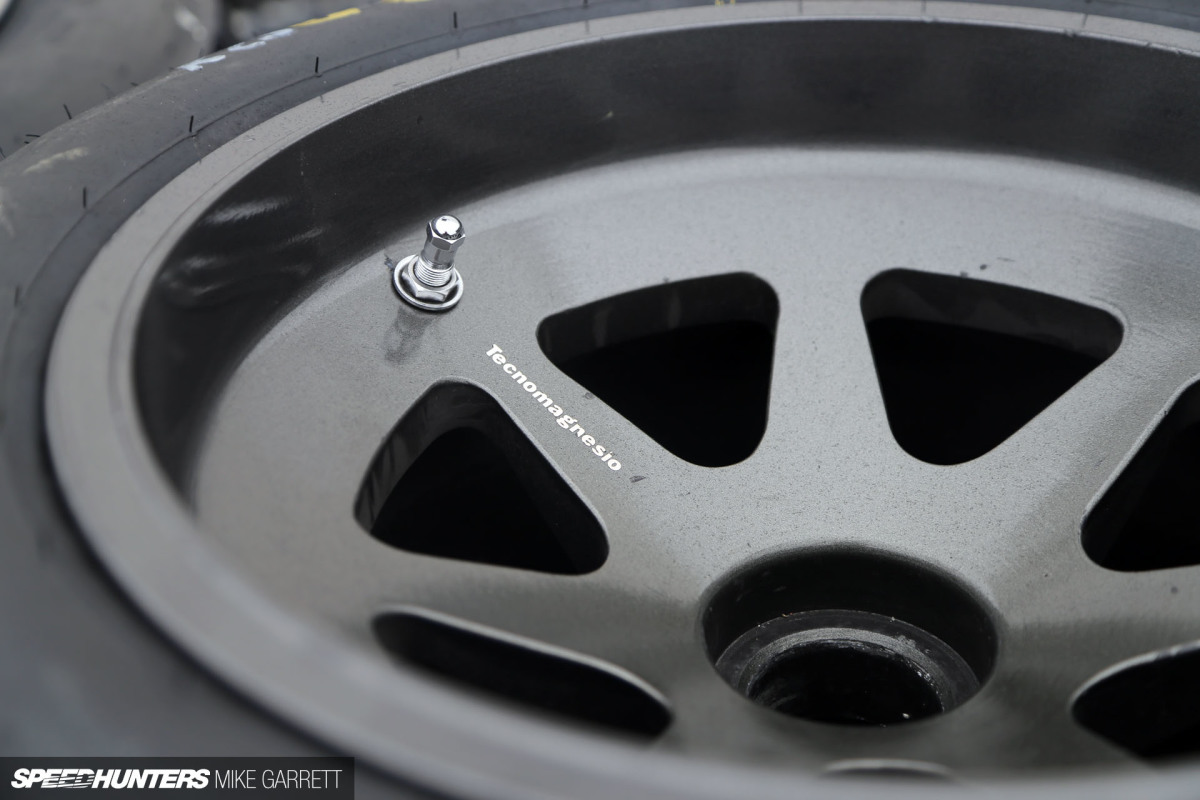 Tecnomagnesio: no translation needed.
Skinny or wide, from the '50s or the '80s, these wheels are every bit as great as the cars they are bolted to.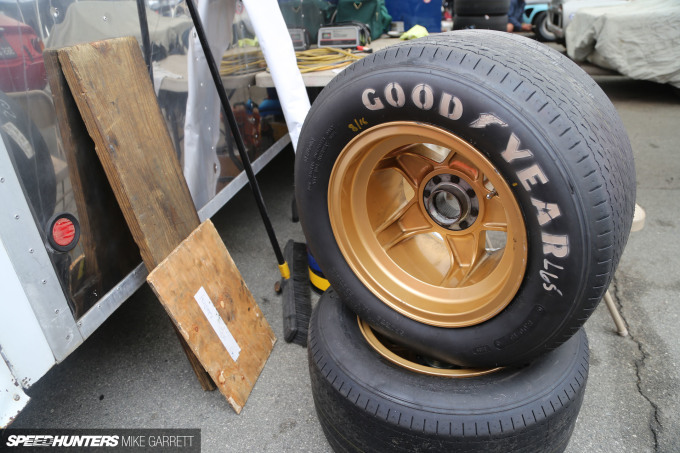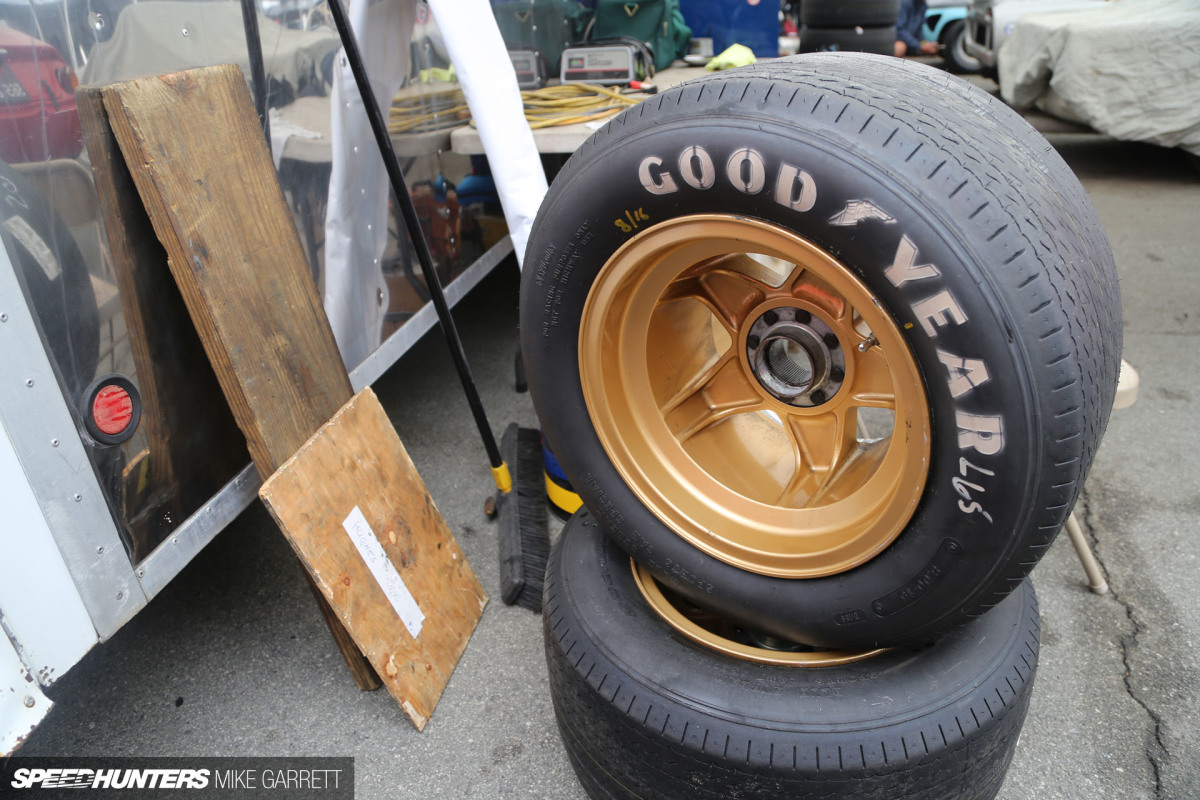 Picking a favorite set of wheels out of this bunch is as hard as picking your favorite car at the Reunion, but my vote might just have to go these Ferrari 365GTB center-locking beauties and their matching Goodyear rubber. There's just something about that gold finish.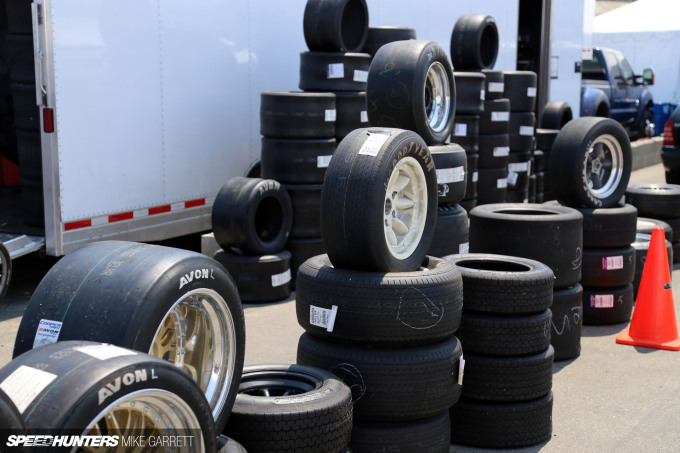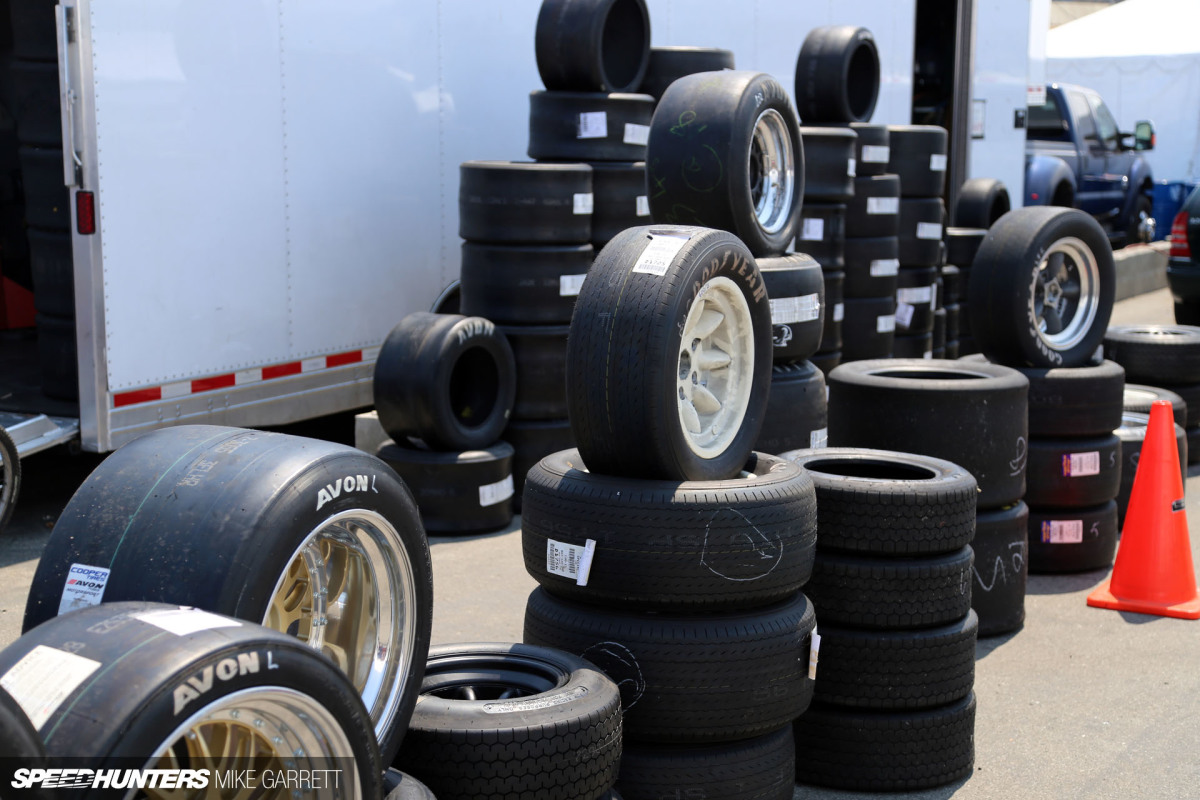 Today's racing cars usually have wheels that are lightweight and functional and also pretty nice looking, but in my opinion they aren't as interesting to look at as wheels from the past.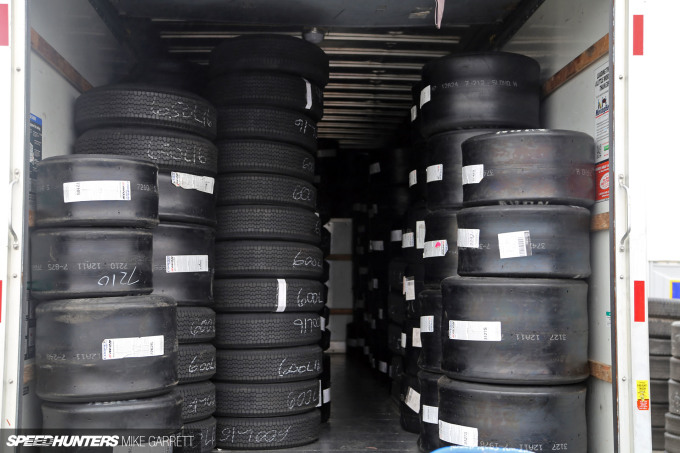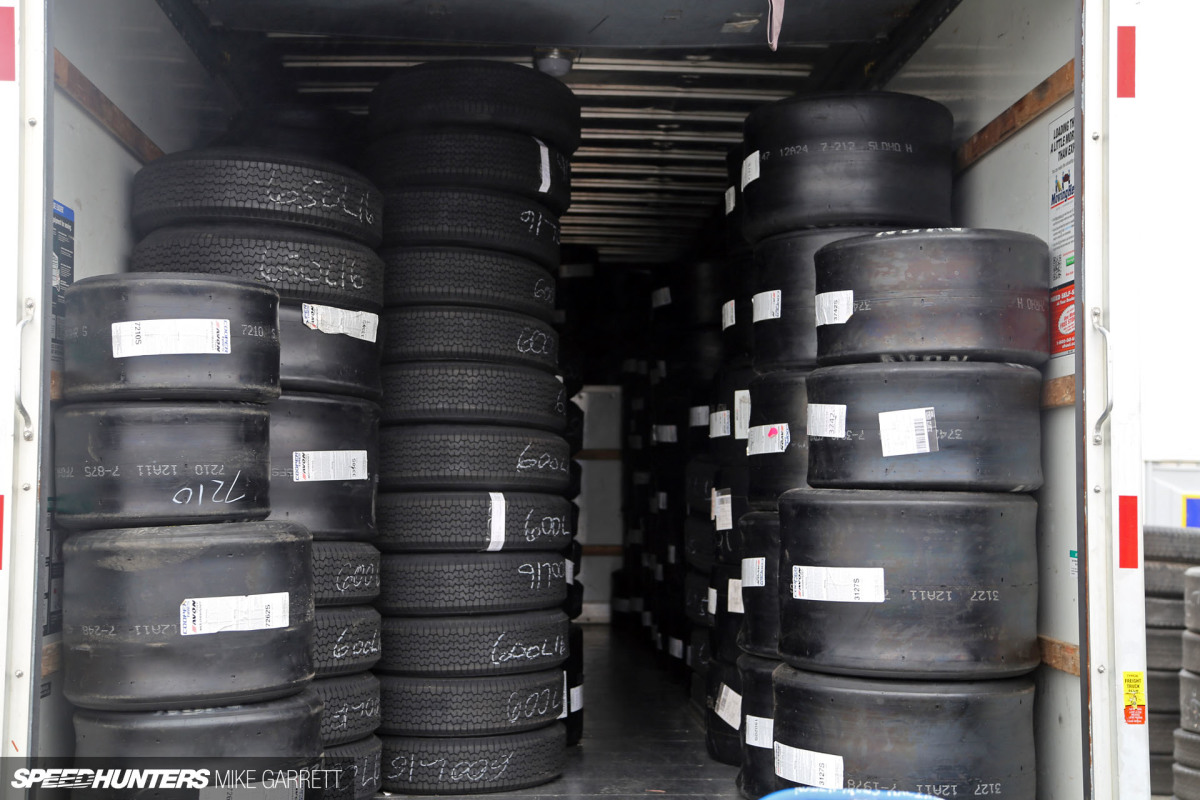 So there you have it, a Speedhunters post that doesn't have a single photo of a car in it.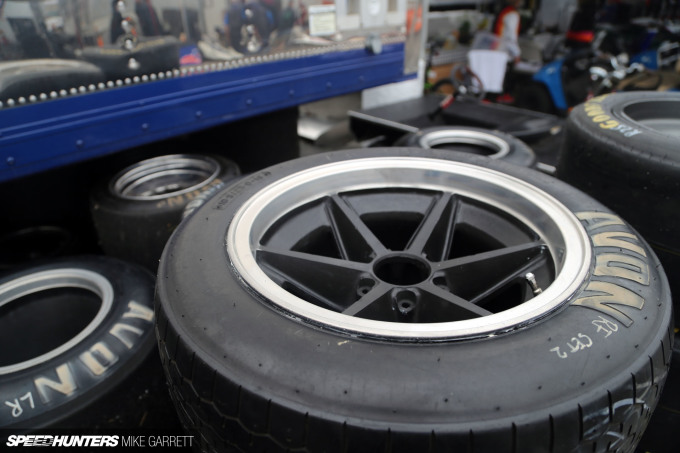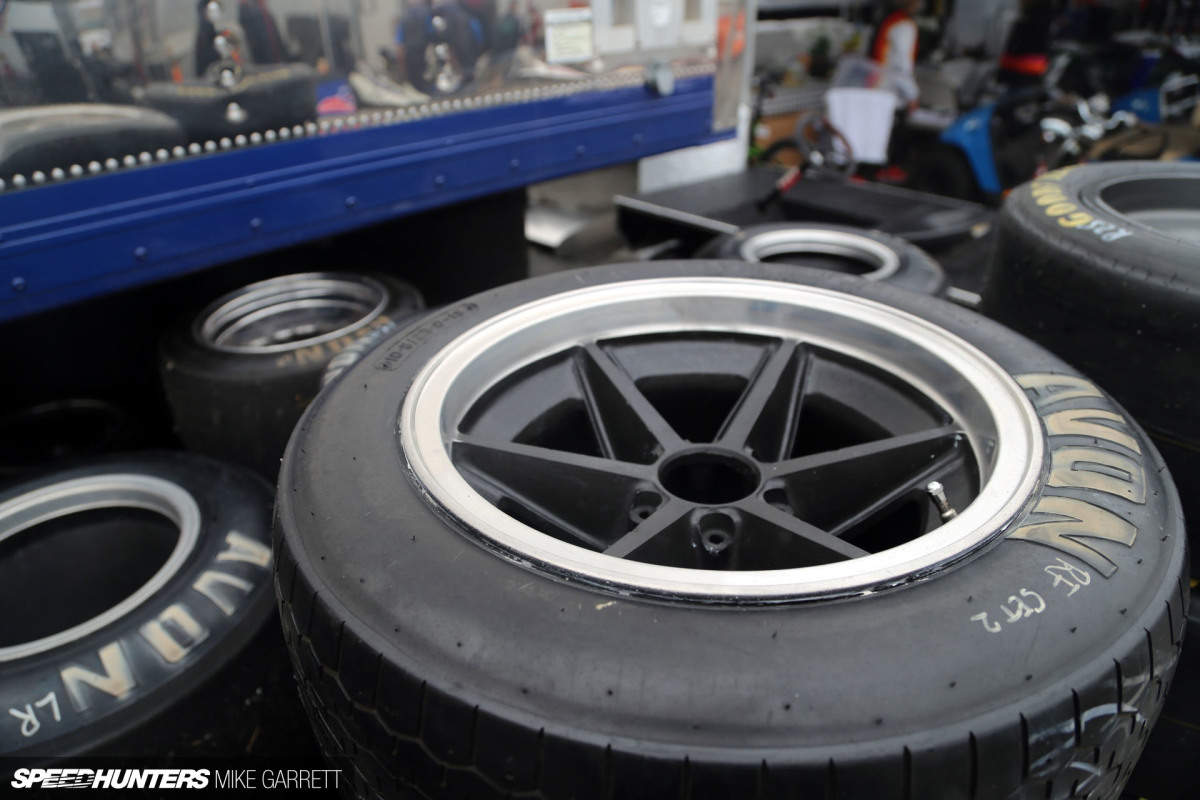 Hopefully this little glimpse into the wheels and tires of the Rolex Monterey Motorsport Reunion was as fun for you as it was for me.
Now, back to the actual cars!
Mike Garrett
Instagram: japanifornia
mike@speedhunters.com