Sensory Overload
There's something instantly jarring about seeing a purpose-built race car driving on the road.
The notion seems even more comical if it's a drift car, too. These were all road cars at one point or another, now transformed into machines with an entirely different purpose. Everything is exaggerated; wide wheels camber inward aggressively, exterior lines are bulked out of proportion, wild paint jobs fight for your attention and huge horsepower engines bark and roar.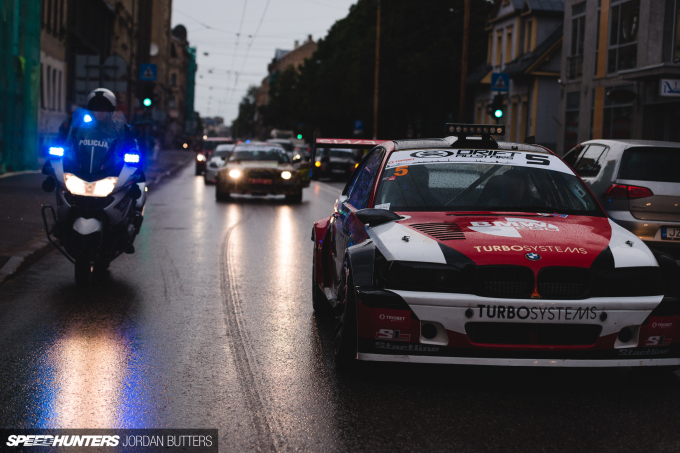 If you've checked out the Speedhunters Instagram today, you might have noticed we've been using the new Stories feature to bring you a few video clips of a crazy train of competition drift cars invading the streets of Riga, the capital of Latvia. While it all looks quite raucous and very much illegal, the annual parade is completely above board, with over 30 drift cars, almost none of which are road legal, driving from Bikernieki Circuit into the heart of Riga under police escort.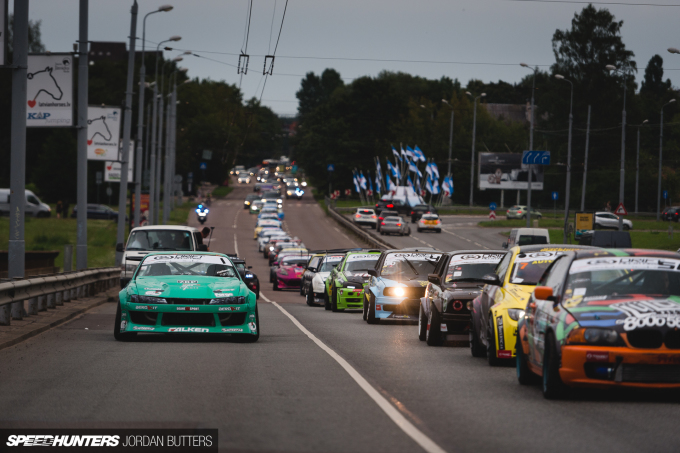 This type of thing happens on occasion in the capital in the name of promoting motorsport, but by far the biggest parade occurs when Drift Allstars lands in Riga. This is my third time enjoying this spectacle, and it never gets old. It's a crazy, crazy experience for everyone involved.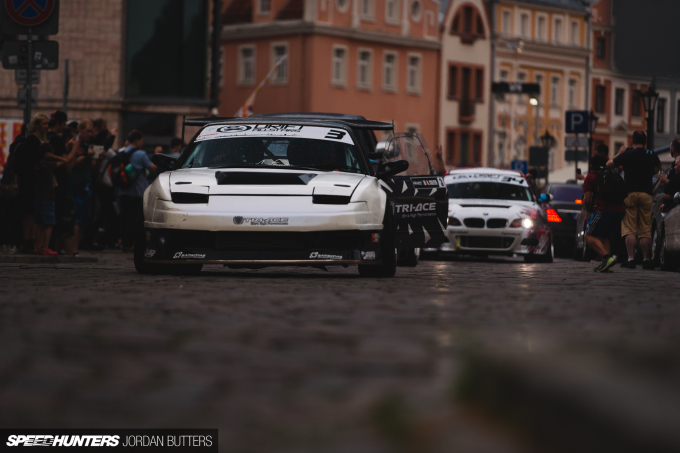 Turbos whistle, superchargers whine, exhausts pop and spit fiery unburnt fuel, and differentials that really weren't designed to navigate the wet cobbled streets of Riga grumble and clunk as the train of vibrant cars rolls into Rātslaukums square in Riga's old town.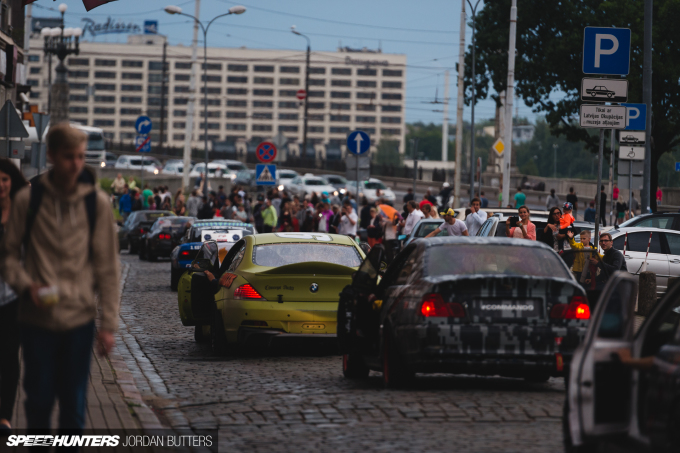 It's a cacophony that brings people rushing out of restaurants and houses and into the street. Almost everyone is brandishing a smartphone, and within minutes Latvian social media is flooded with videos and images of these insane machines.
People who normally wouldn't visit a racetrack get to see and hear these machines for the first time. They can meet the drivers face-to-face, get autographs signed and chat about the cars. Bringing the racetrack to the people is a great way to hook in new fans and followers.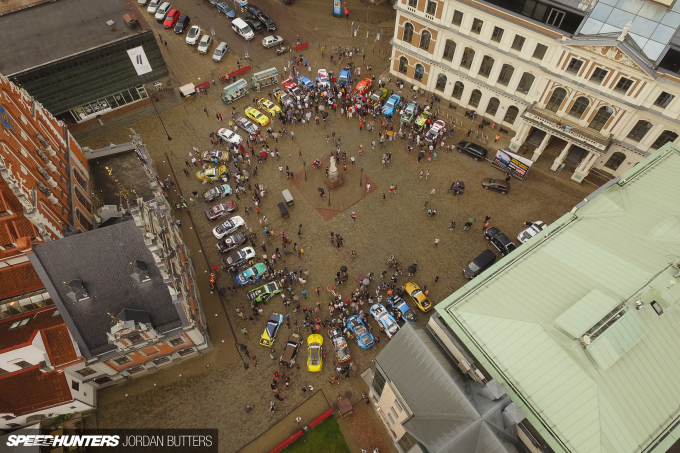 Getting people to physically come out to drift events is difficult. In the ever-connected world we live in, all the latest news and results are available immediately, no matter how niche your hobby or interest. Live-streaming has become the norm, making it possible to watch incredible coverage from anywhere in the world, instantly.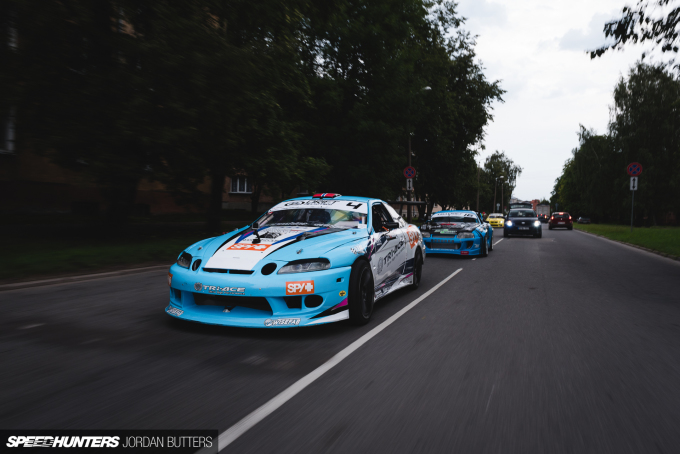 Still, nothing comes close to actually being there in person. You can't broadcast atmosphere – you have to experience it first hand.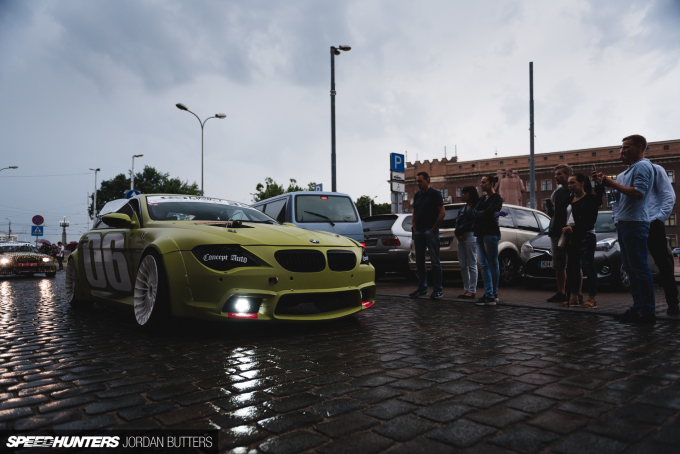 Drift Allstars is in town, and there's not a single person on the streets of Riga that doesn't know about it. Tomorrow, Saturday 6th August, 50 drivers from across the world do battle on one of the most intense and unforgiving European circuits in the calendar, and, if previous years are anything to go by, the grandstands will be packed with everyone from hardcore European drift fans to petrolheads and families.
If you can't make it to the event, I suggest you do tune into the live-stream on the Drift Allstars Facebook page from 12:00pm EEST (10:00am GMT). And then start looking at flights and hotels for next year's event. Everyone should experience the madness in Riga at least once!
Jordan Butters
Instagram: driftagram / jordanbutters
Jordan Butters Photography
Cutting Room Floor