It could be argued all day that the pro drift cars of today are better than those that dominated the motorsport in its early professional years, or vice versa, but one thing that's not up for debate is just how cool D1 Grand Prix cars were in the first few years of the 2000s.
So what was it that made these early pro-spec machines so good? I'd say it was a combination of many things, but much of the beauty was in their simplicity. For the better part, these were highly evolved street cars – some still even wearing registration plates – and that kept them relatable to D1GP's fan base.
If you've been following drifting since the early years of the Japanese D1GP, you'll know doubt have your favourites. Katsuhiro Ueo's Yuke's AE86 Toyota Trueno perhaps? Maybe Youichi Imamura's A'PEX D1 Project FD3S Mazda RX-7? Or how about Ken Nomura's Blitz ER34 Skyline? And how could I not mention Yoshinori Koguchi's Koguchi Power RPS13 Nissan 180SX? They're all iconic drift cars in their own right, and I'm sure you guys can add many more to the list.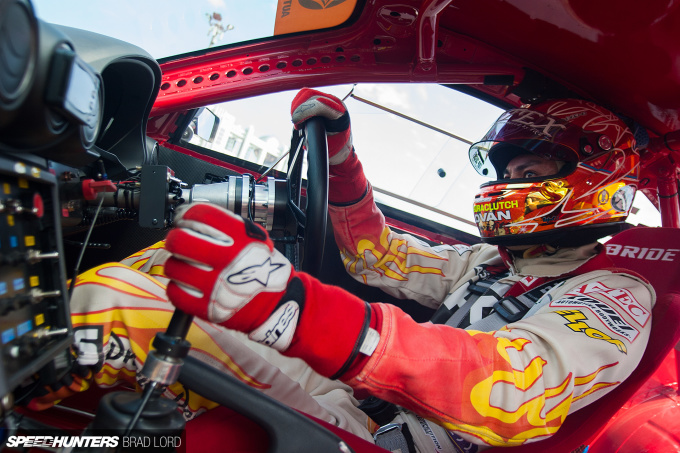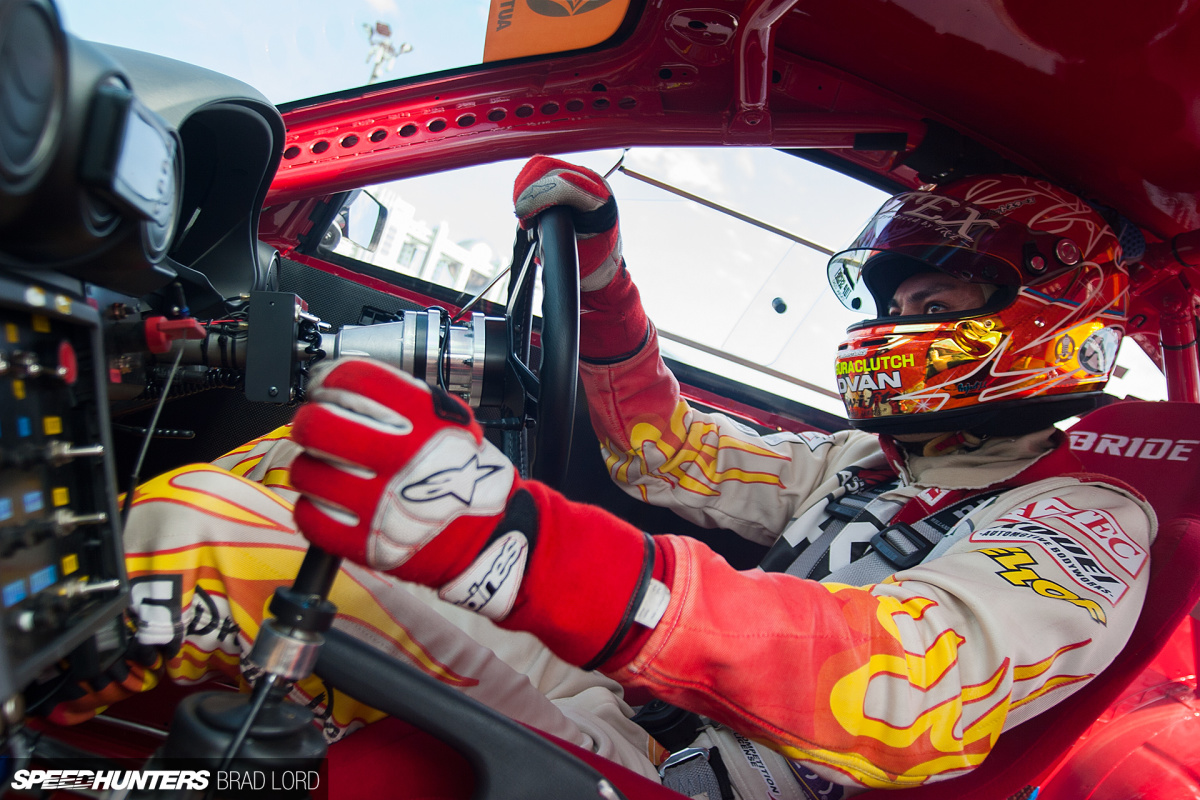 But one of the cars that always stood out to me was the HKS Hiper Silvia RS-2, as driven by the one and only Nobuteru 'NOB' Taniguchi. All the photos in this post are from the 2004 D1 Grand Prix round in Odaiba, Tokyo.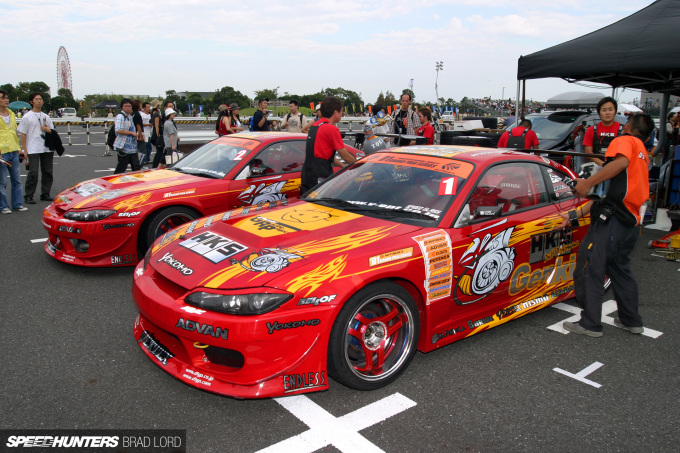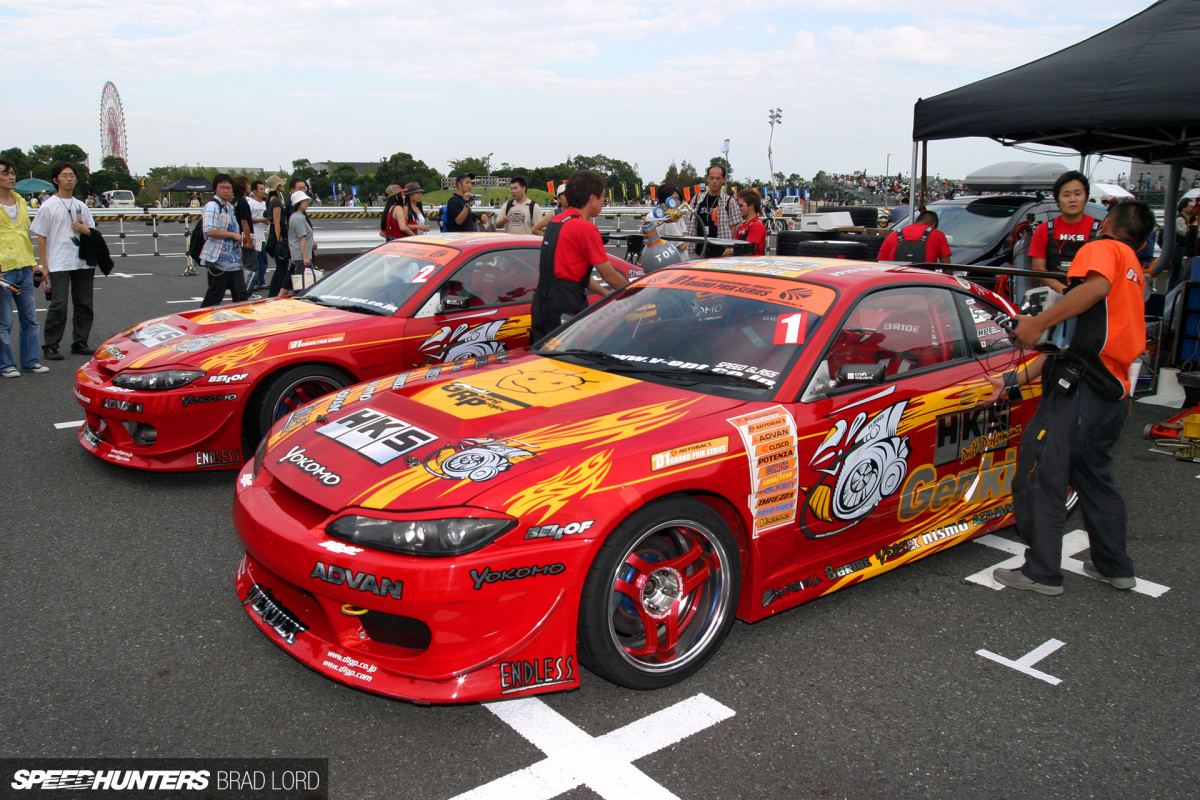 Essentially, the RS-2 (here numbered #1, but elsewhere in this post running a plain white #2 race number) was an evolution of the RS-1 (left), which I believe was developed from the car that Taniguchi won the first D1GP championship with back in 2001. The RS-2 carried HKS through its D1 program until mid-2004 when the Japanese tuning powerhouse turned its attention to a wide-body SXE10 Toyota Altezza.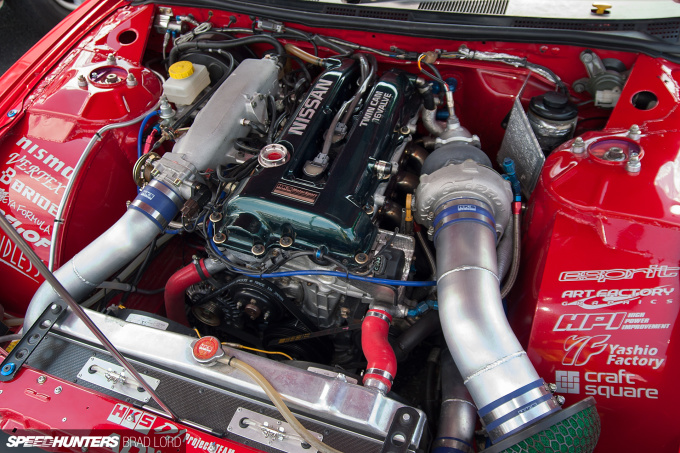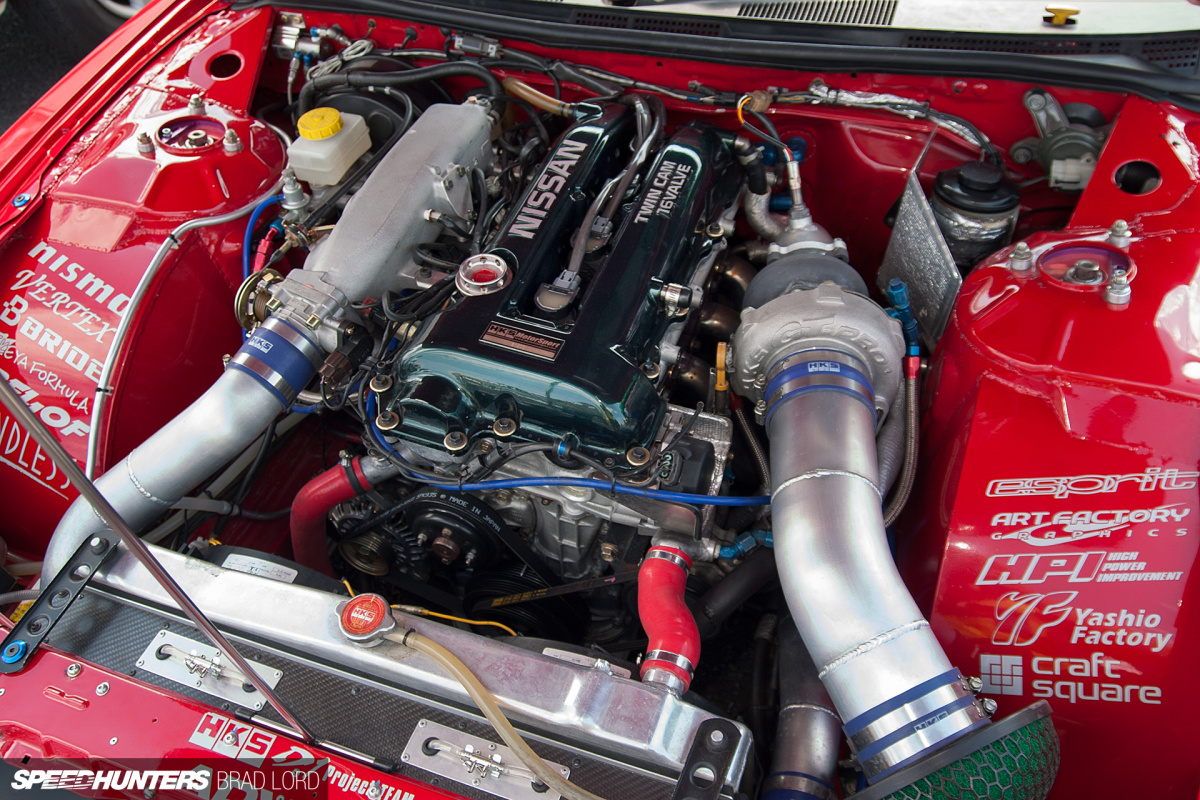 Built in 2003, the Hiper Silvia RS-2 took many of the lessons learnt in the original car and mixed them up with some fresh thinking. The front wheel tubs were a new addition, but there was no tube framing ahead of the suspension as is commonplace now.
As it did with RS-1, HKS stayed true to the S15 by running a SR20DET in the RS-2, but in this guise the four-cylinder was putting down 480PS thanks to an HKS 2.2-stroker kit, HKS Step III cams, an HKS GT2835 turbo and HKS F-Con V PRO engine management.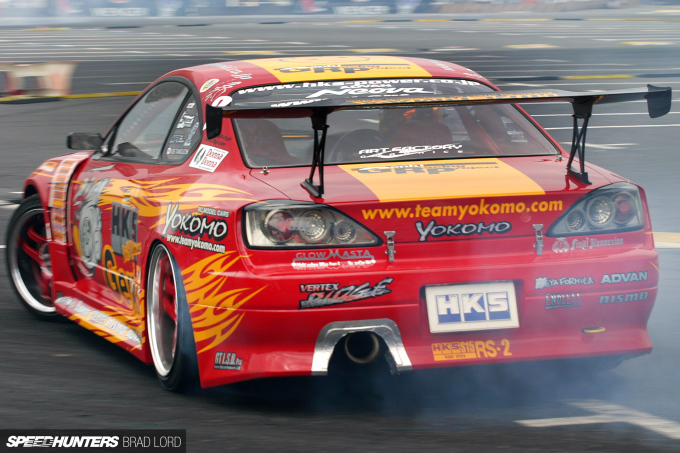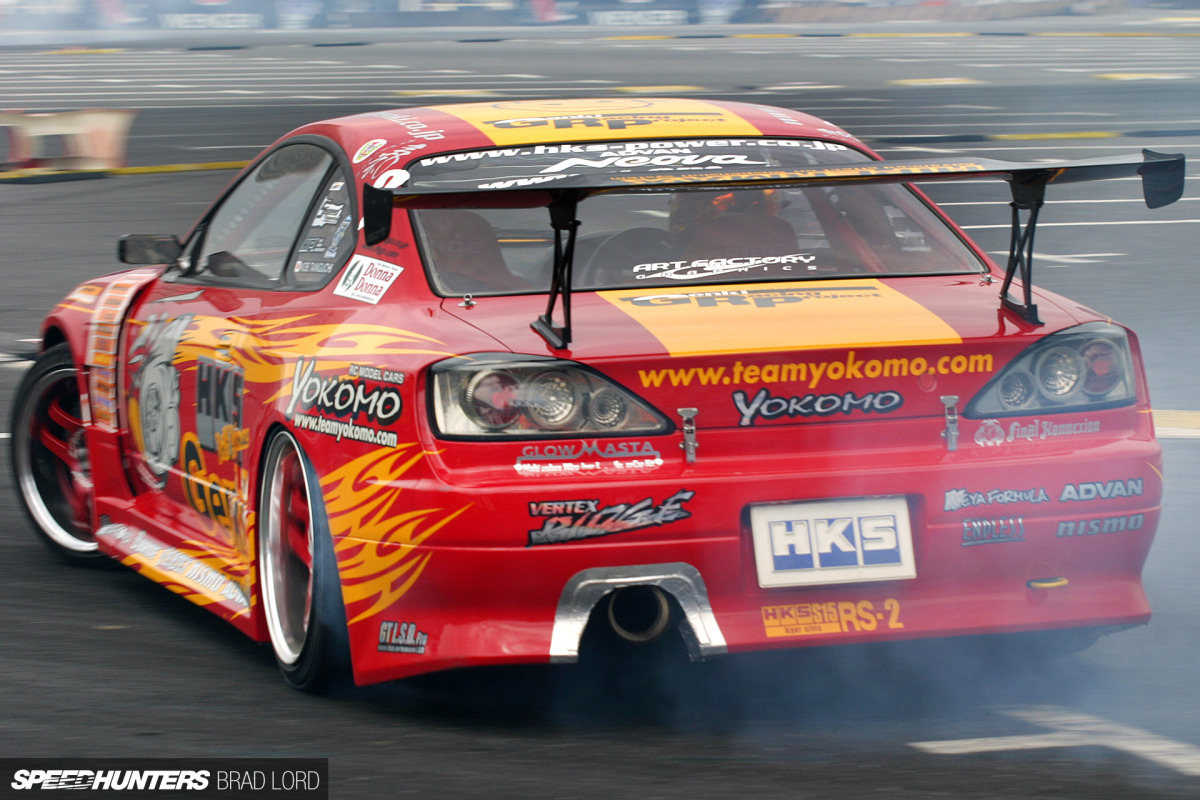 Given the Silvia weighed in at just 1100kg (2425lb) it wasn't short on performance, something helped along by an HKS sequential 5-speed gearbox – a cutting-edge drift car upgrade 13 years ago. There was no quick-change diff though, just a Nismo GT-LSD running a 4.1 final drive.
Handling came courtesy of HKS Hipermax D coilover suspension and a full course of Ikeya Formula arms, bars and rods, while Endless supplied the 6-pot front brakes.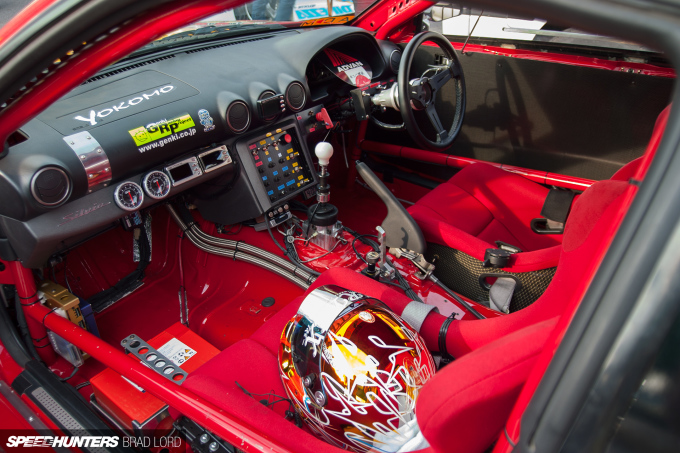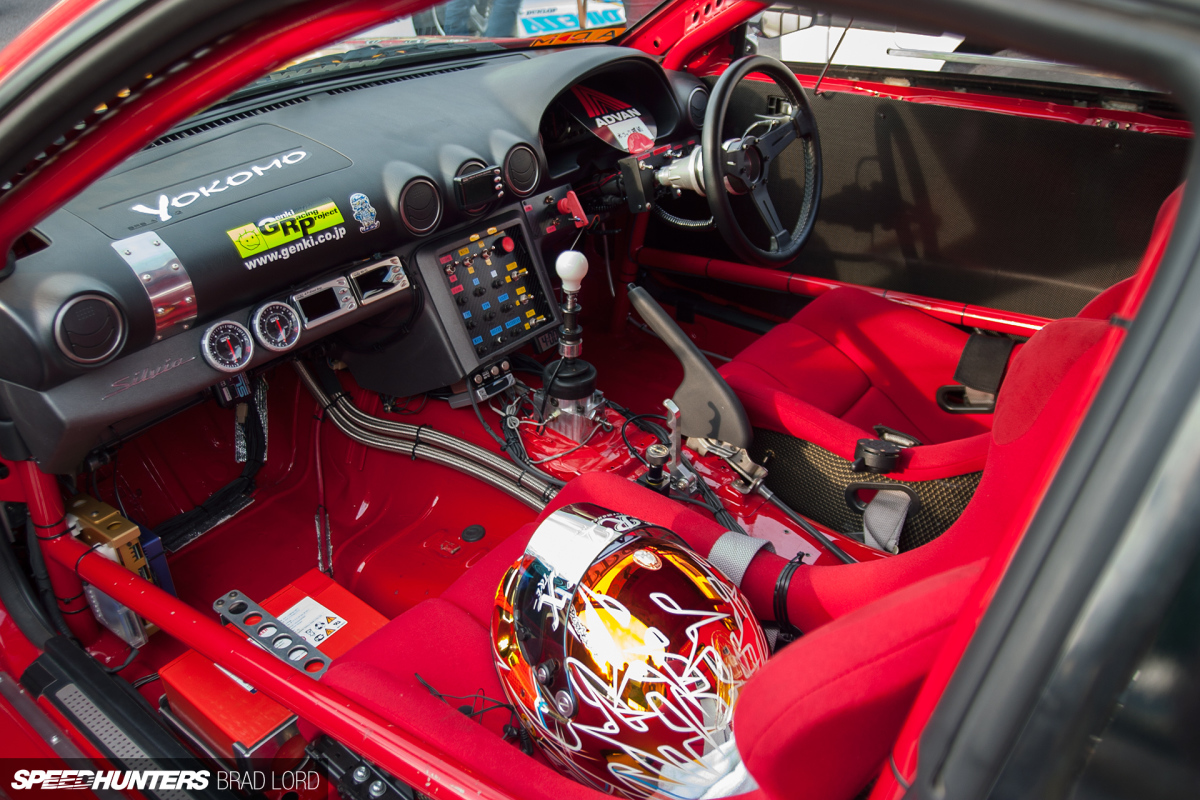 In typical HKS fashion, the RS-2's interior was immaculately finished, featuring a full weld-in rollcage and the latest HKS electronics. Note the Japanese drift car staples – Bride seats and a Nardi steering, but also note the lack of a hydraulic hand brake.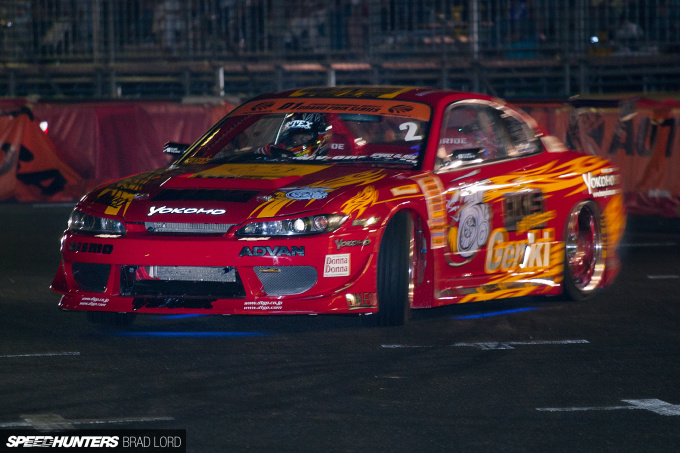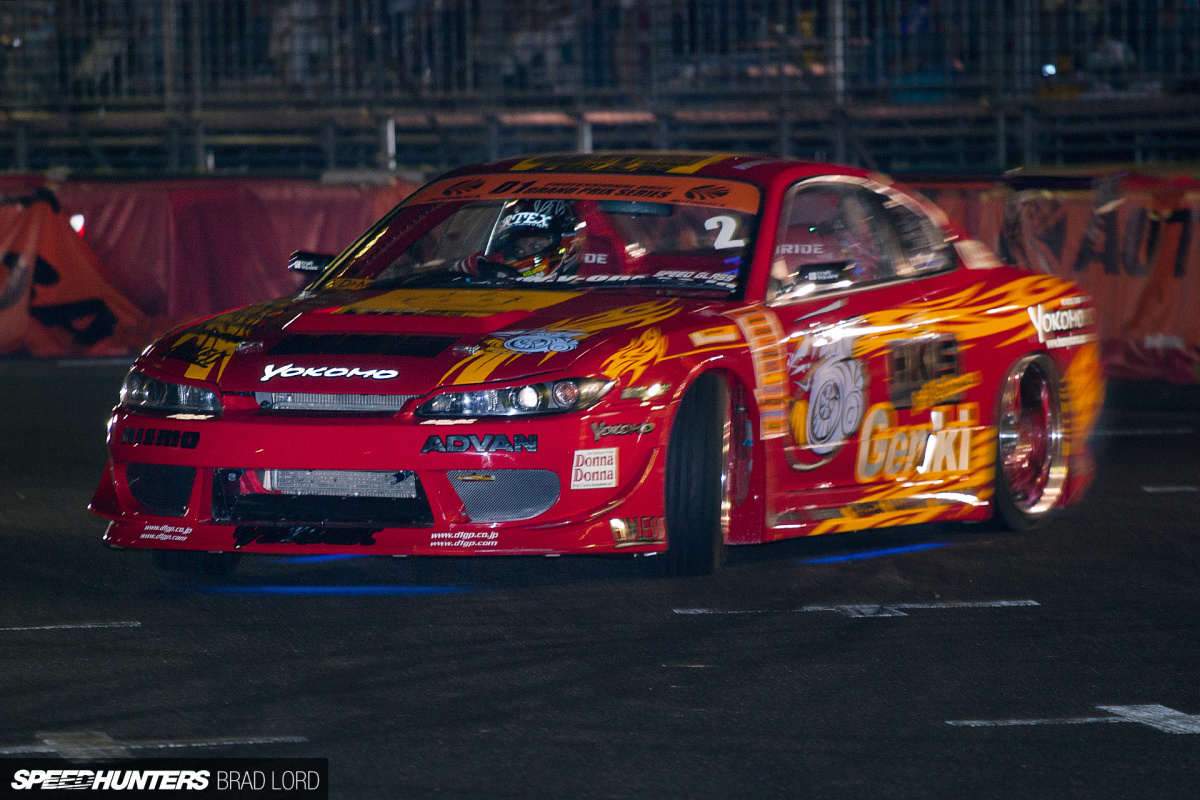 With the combination of a Vertex Ridge body kit, Esprit GT-type wing and 18×10-inch Advan Super Racing Ver.2 wheels front and rear, the HKS Hiper Silvia RS-2 represented the height of Japanese pro drift car cool back in 2003/2004, and the look is timeless more than a decade on.
In the pursuit of higher speeds, increased angle and more smoke, pro-spec cars have come a long way since the very first champions of drifting were crowned, and that's not a bad thing – the motorsport must evolve after all. But despite all the advancements, it's hard to forget or not be impressed by the pro machines that started it all in drifting's motherland.
I'll leave you with the above clip from Video Option, introducing the HKS Hiper Silvia RS-2 and showing some of the development that went into it, plus a few more images from the '04 Odaiba event below.
Brad Lord
brad@speedhunters.com