My recent visit to Autodrome St-Eustache in Montreal, Canada, for Formula Drift was a little different in that it was not an exhibition event. That's right, for the first time ever a Formula Drift Pro round was held outside of the United States.
While not everyone on the grid made it up to Québec for the event, the majority of the Pro field – and especially those teams chasing championship points – were there. Here is a collection of my favorite images from the round with a little bit of commentary littered throughout. Enjoy!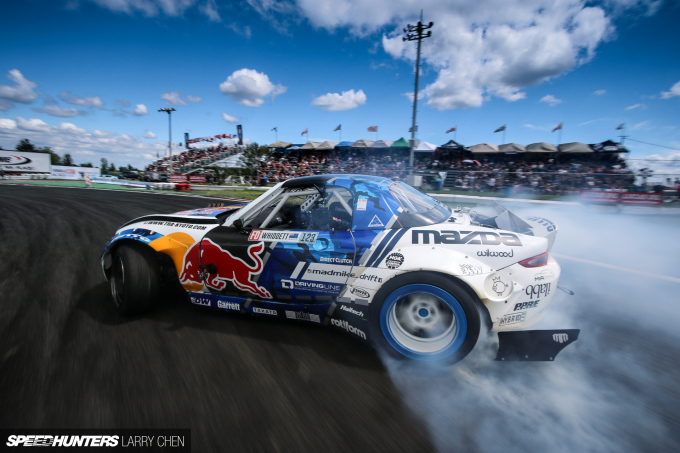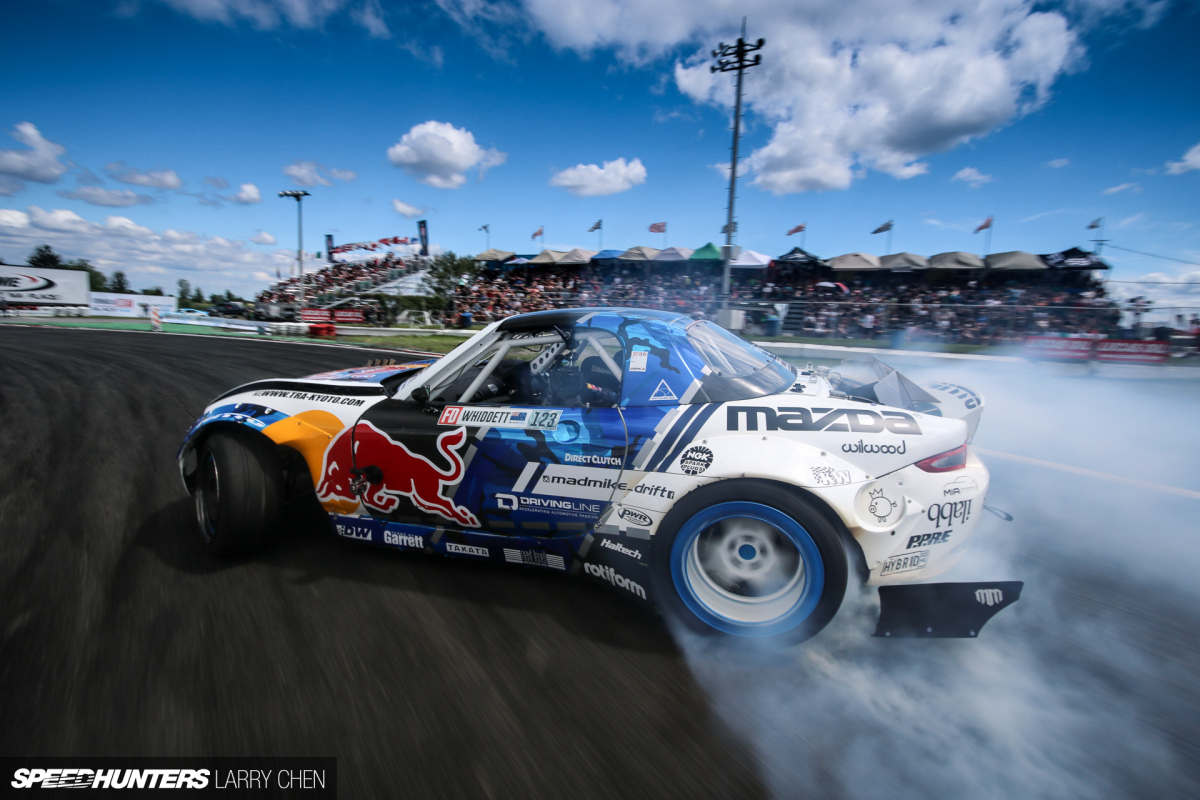 I get non-stop requests to post more photos of Mad Mike, but as you guys probably know, the past two events have not been so kind to the Kiwi drifter. Mike blew a motor in Jersey, and it seems he just can't catch a break this year. I love the Miata that he built, but I think it's time to bring out the TCP Magic-built FD3S RX-7 from Japan. What do you guys think?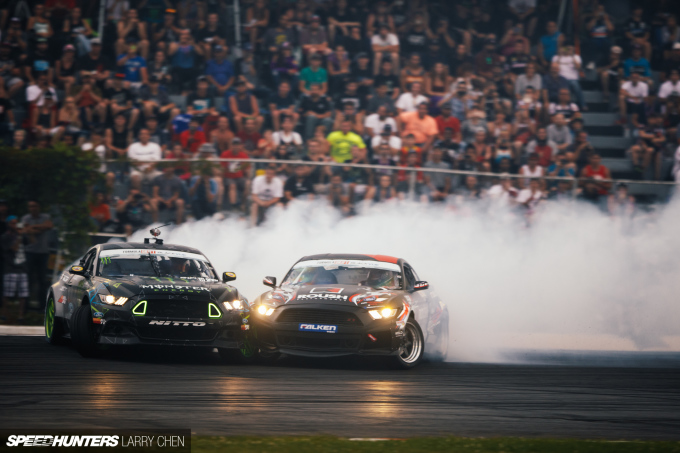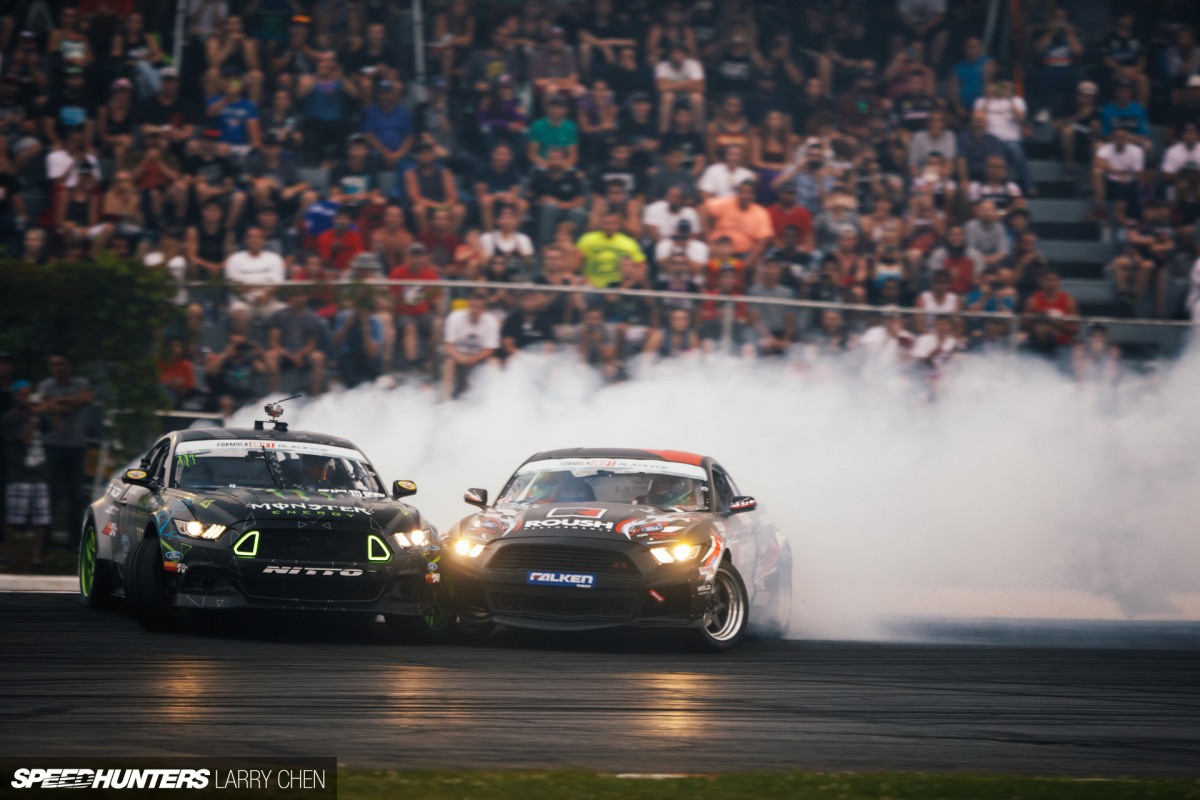 Let the Mustang memes fly. I love that these guys go so hard every single time they meet in battle.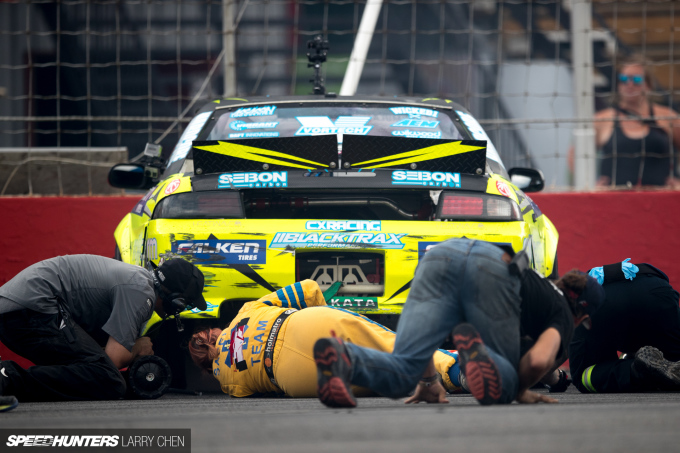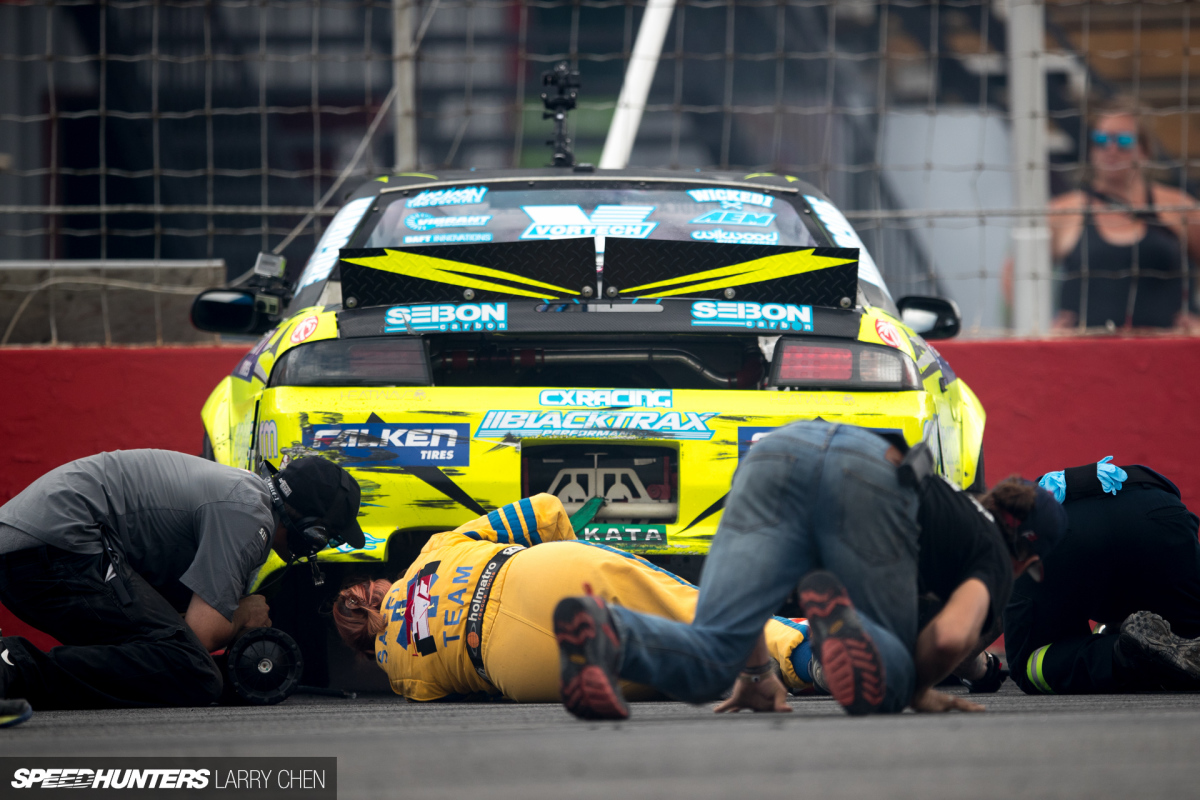 How many people does it take to put out a fire in a drift car?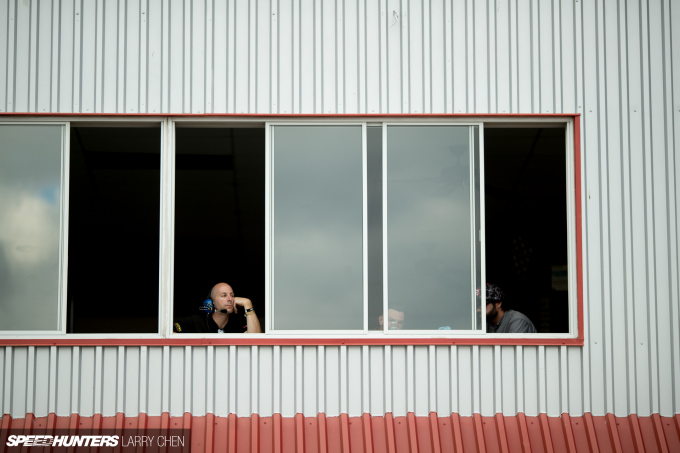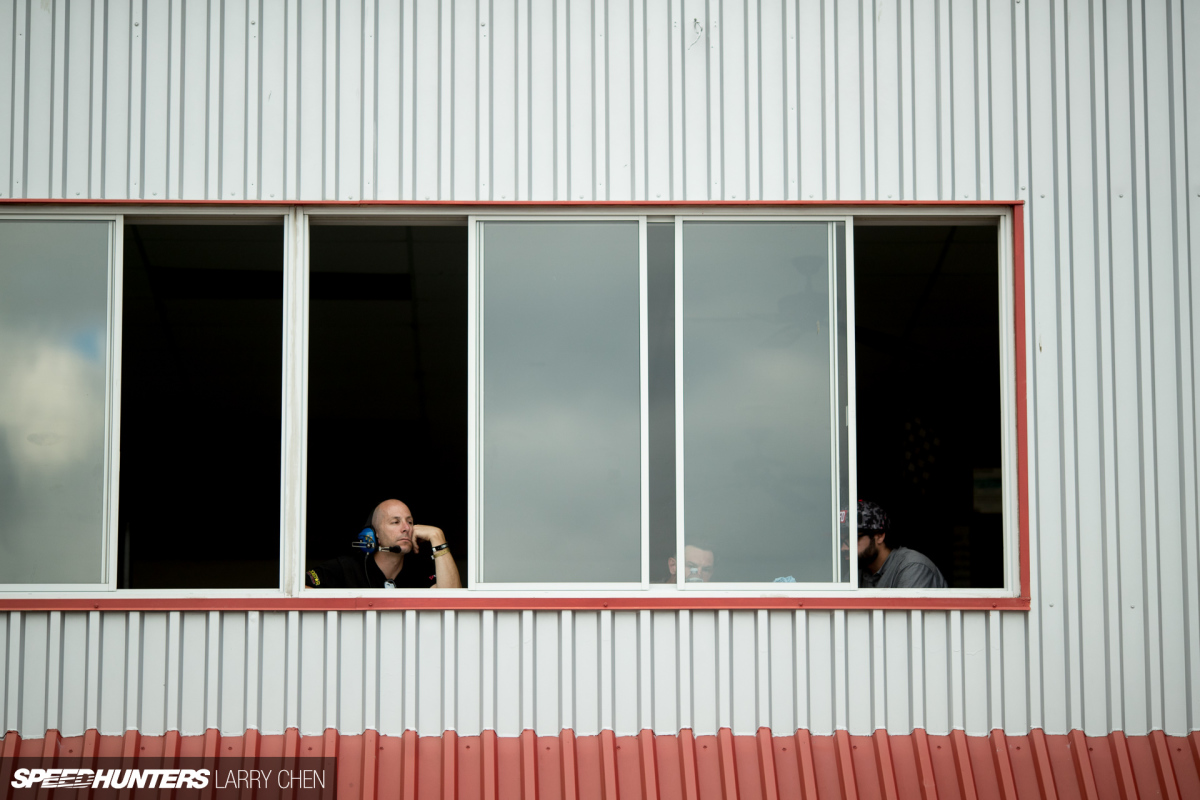 So lonely up here in the spotters' tower.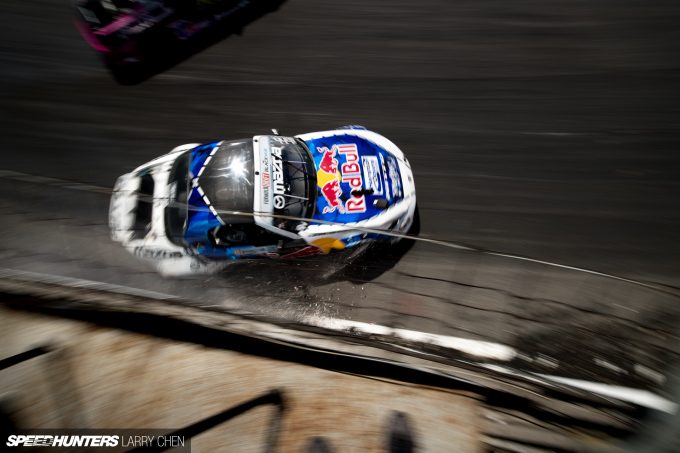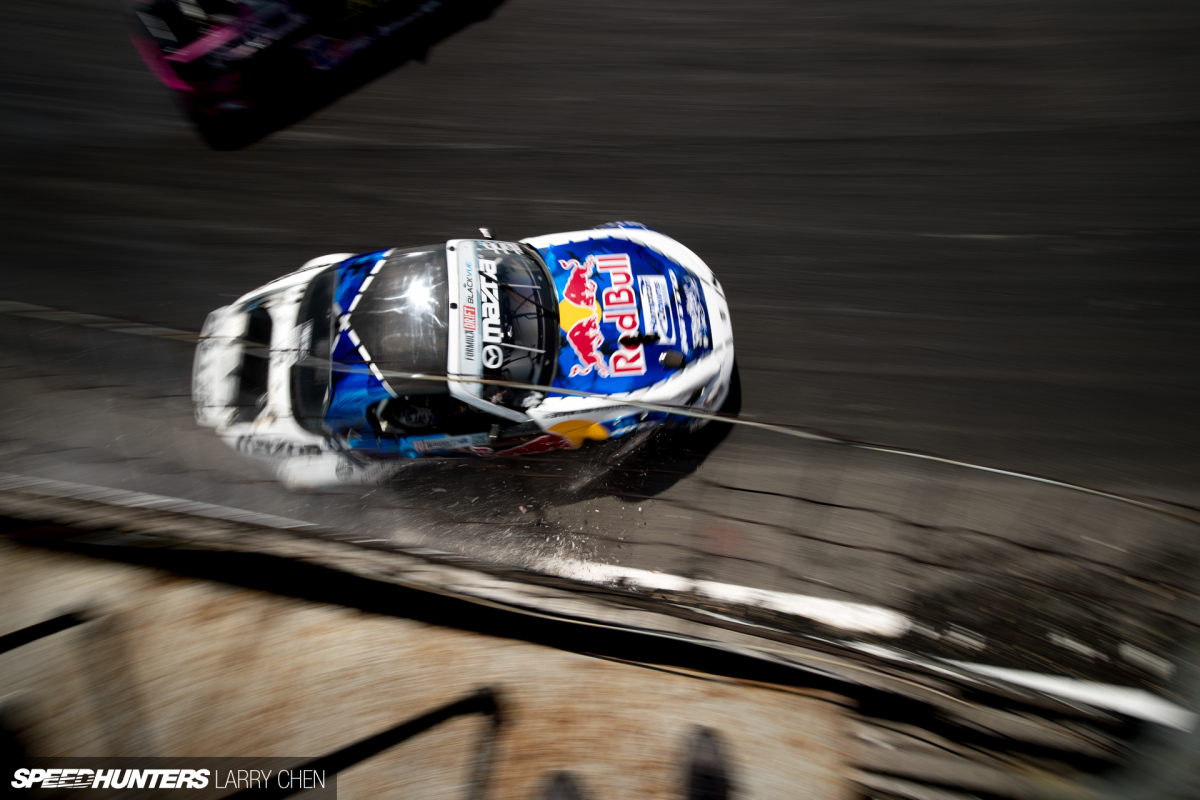 Mad Mike ran RADBUL hard into the wall during practice.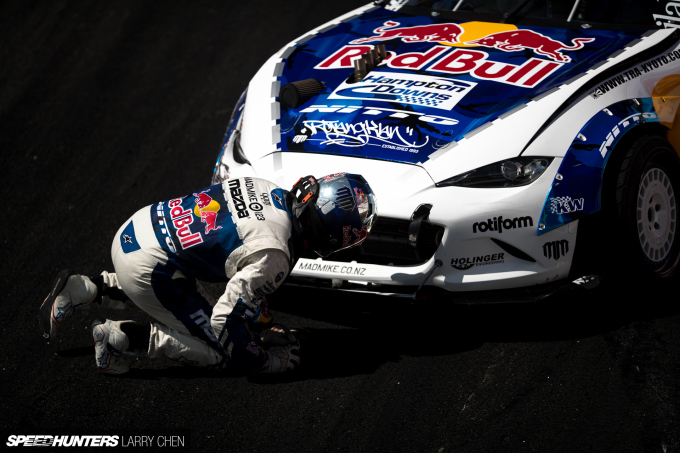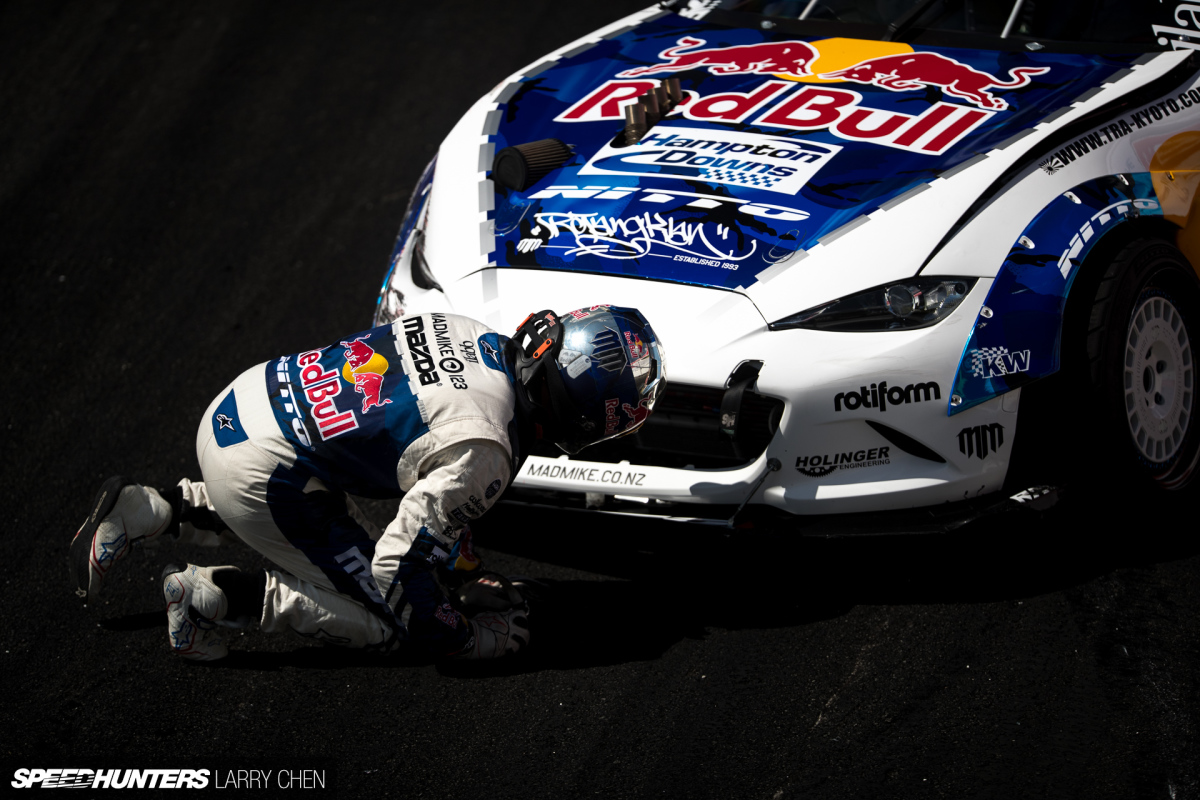 His team barely managed to put it back together in time for qualifying.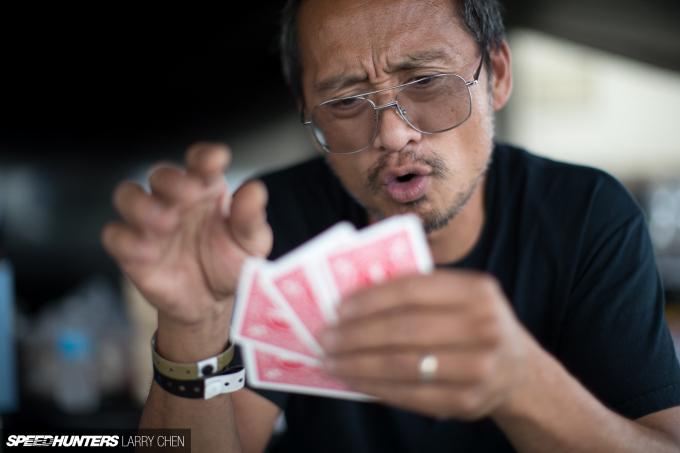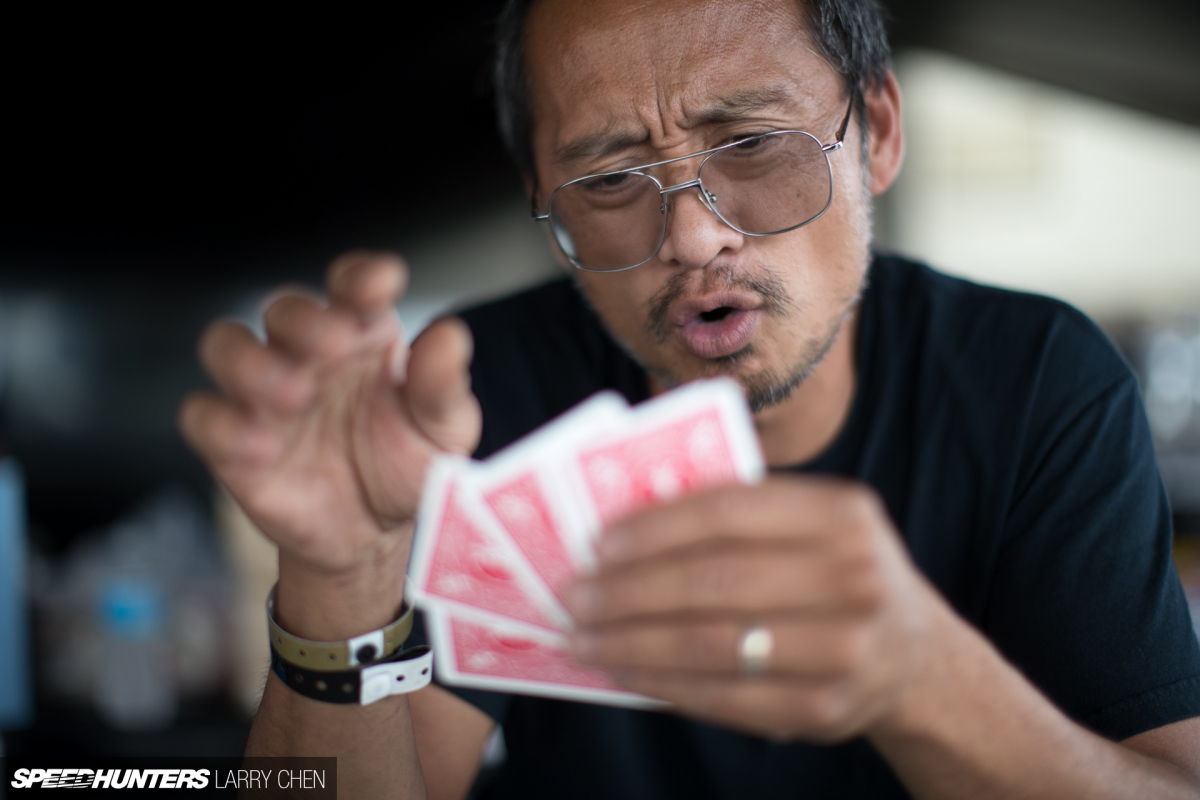 One of my favorite people to photograph in the pits is legendary drag racer Ron Bergenholtz. Can you see why?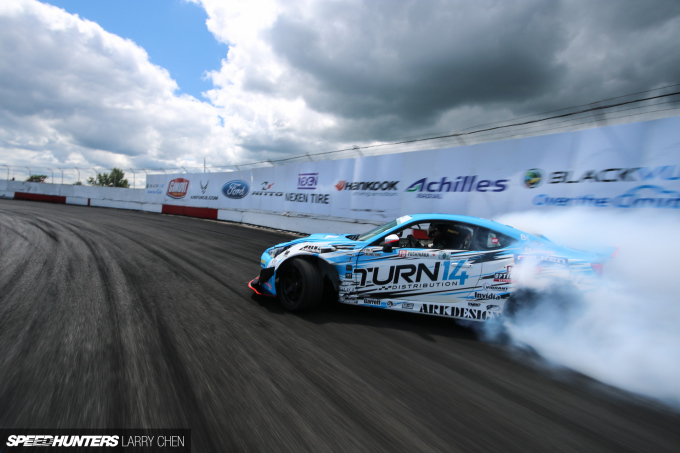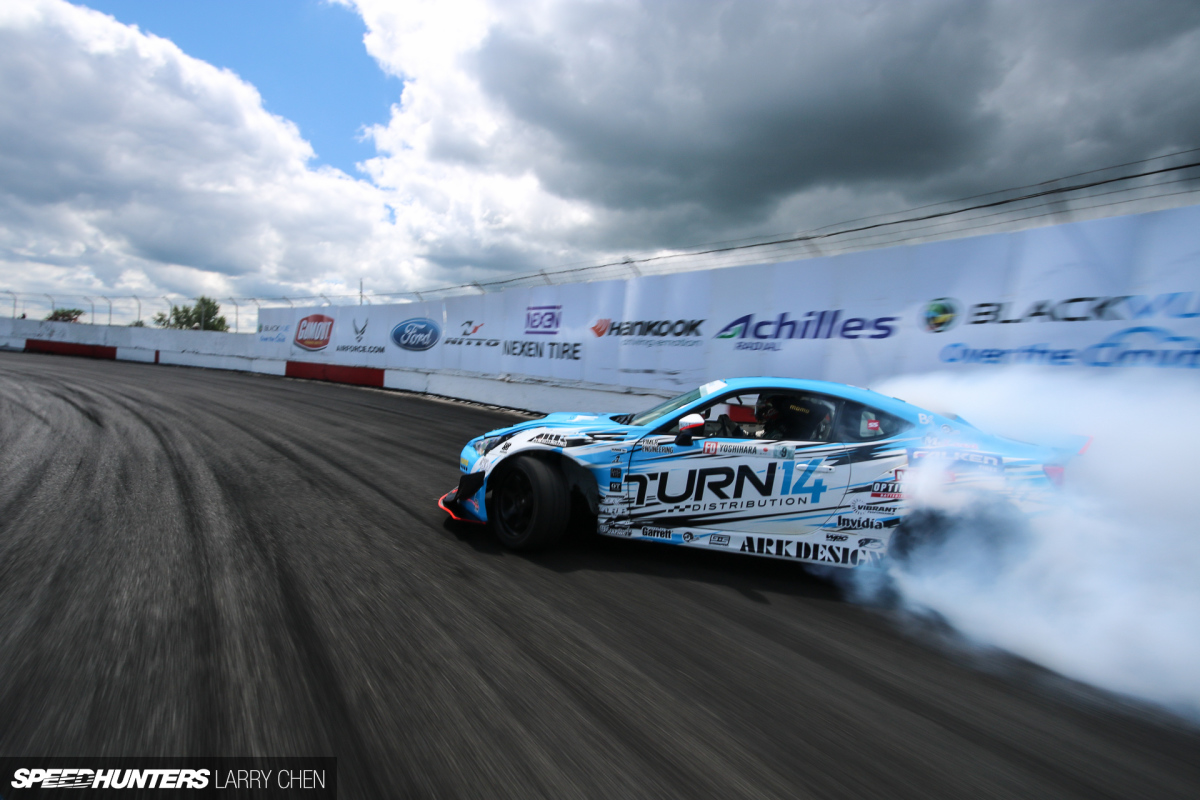 Riding the high bank with Daijiro Yoshihara. I just love his livery this year – it photographs perfectly.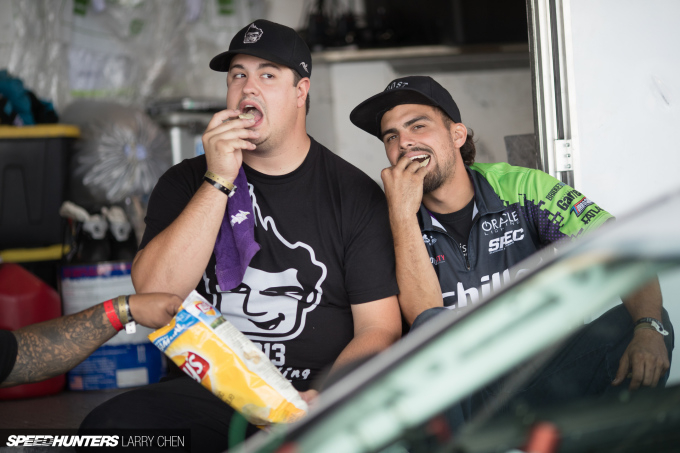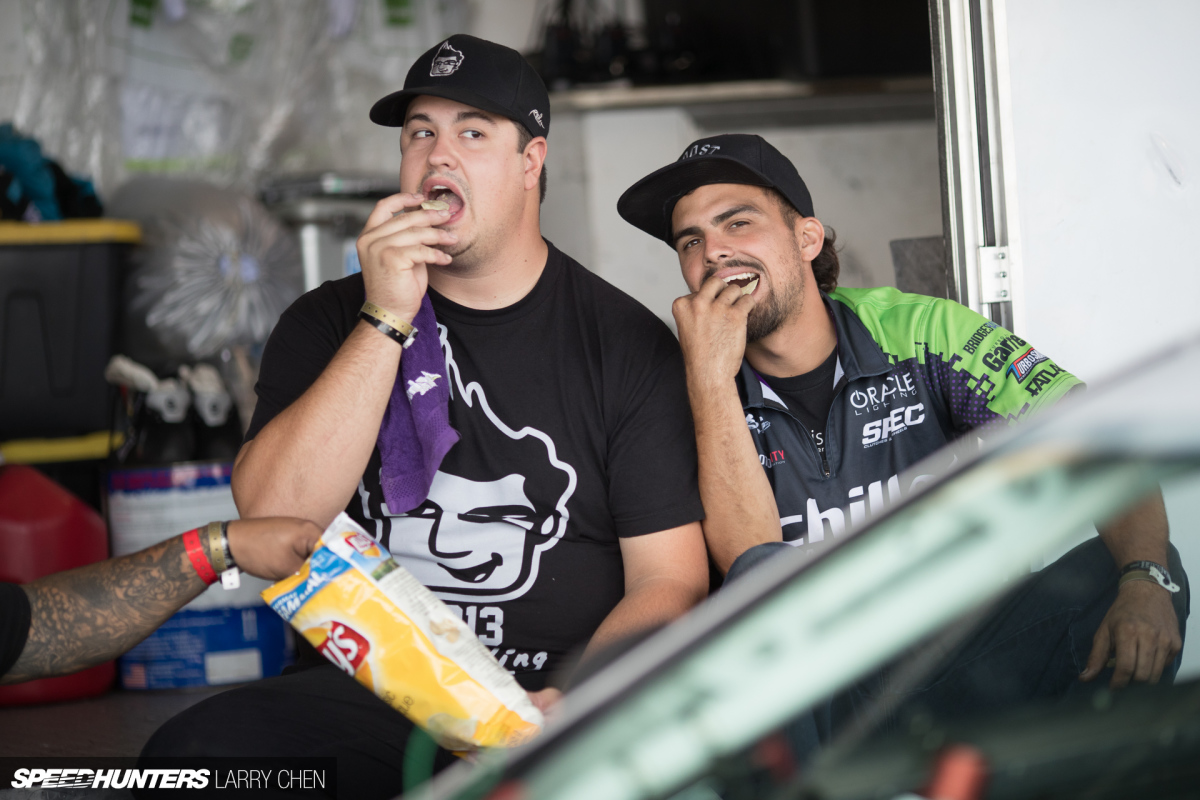 Third hand.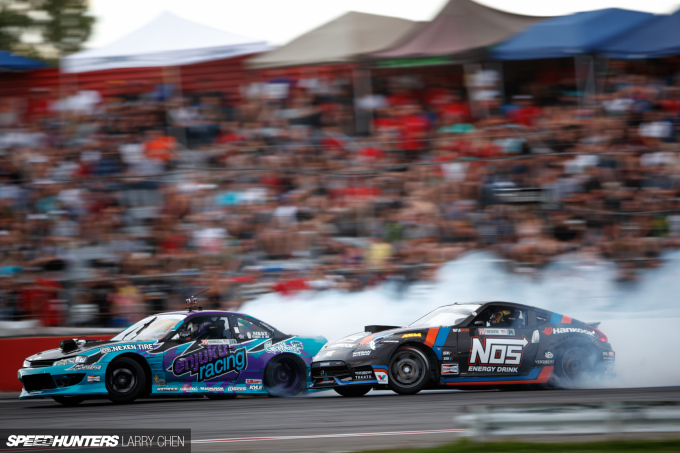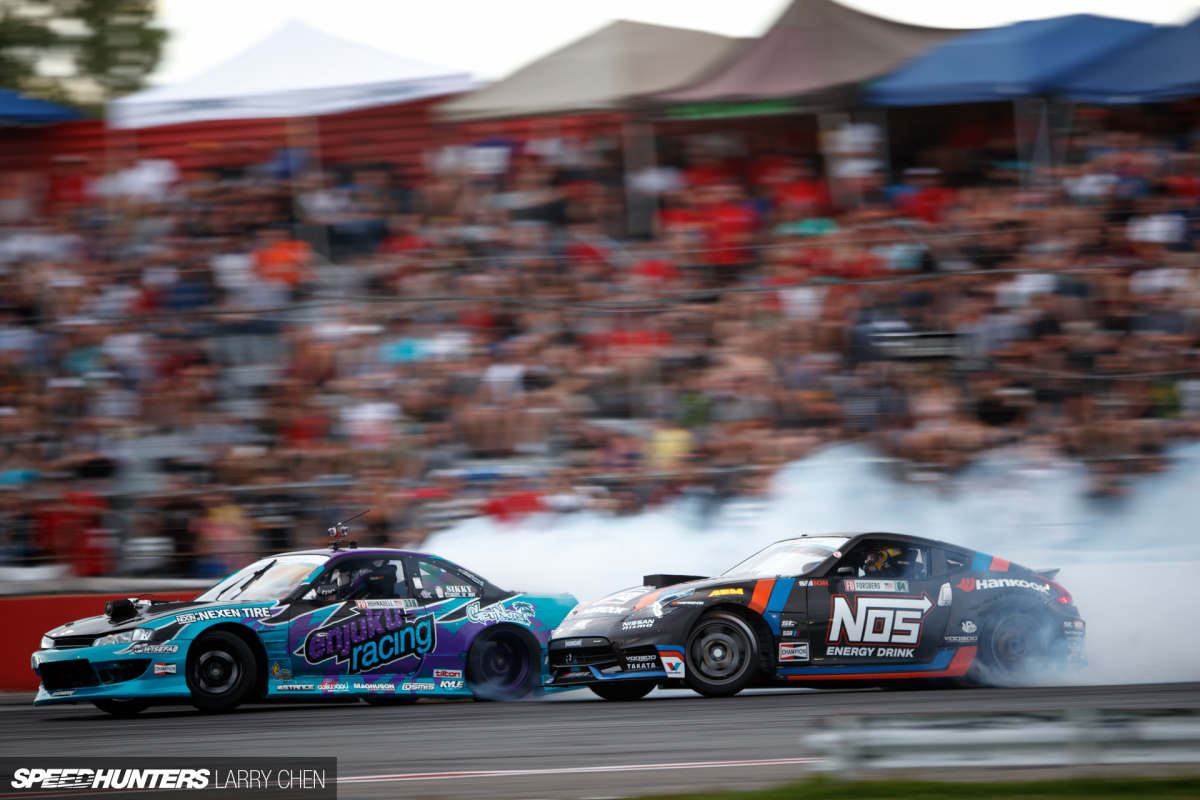 In my honest opinion, the match-up between Alec Hohnadell and Chris Forsberg was the best battle we've seen so far this year. Alec is so naturally talented it's scary.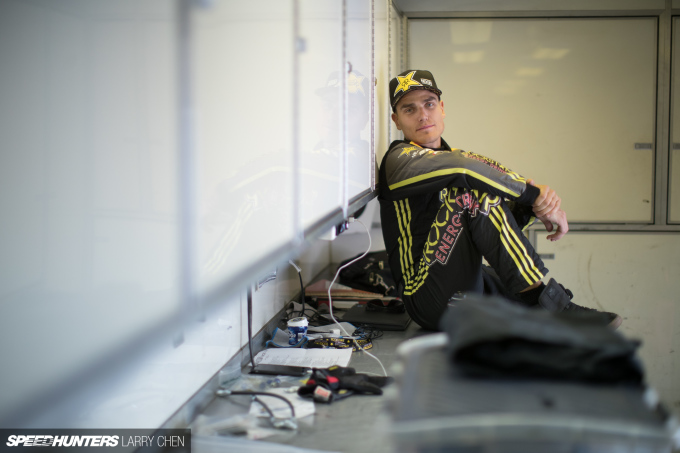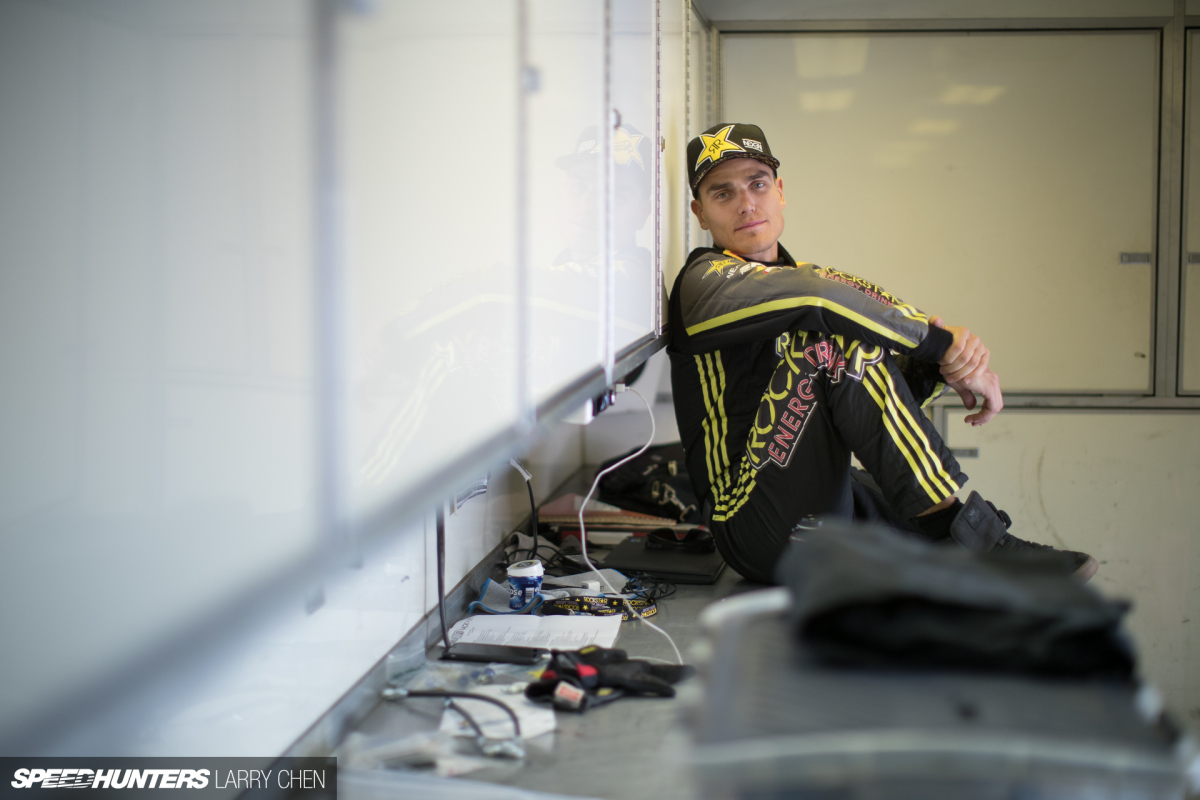 Fredric giving me his best 'Blue Steel' look. It's not easy being a professional male model.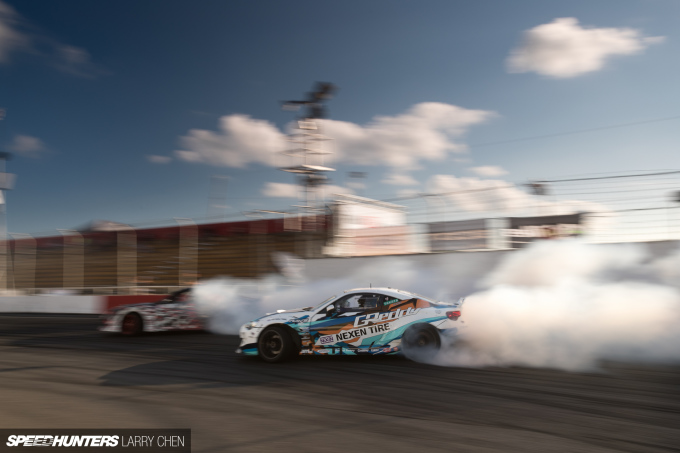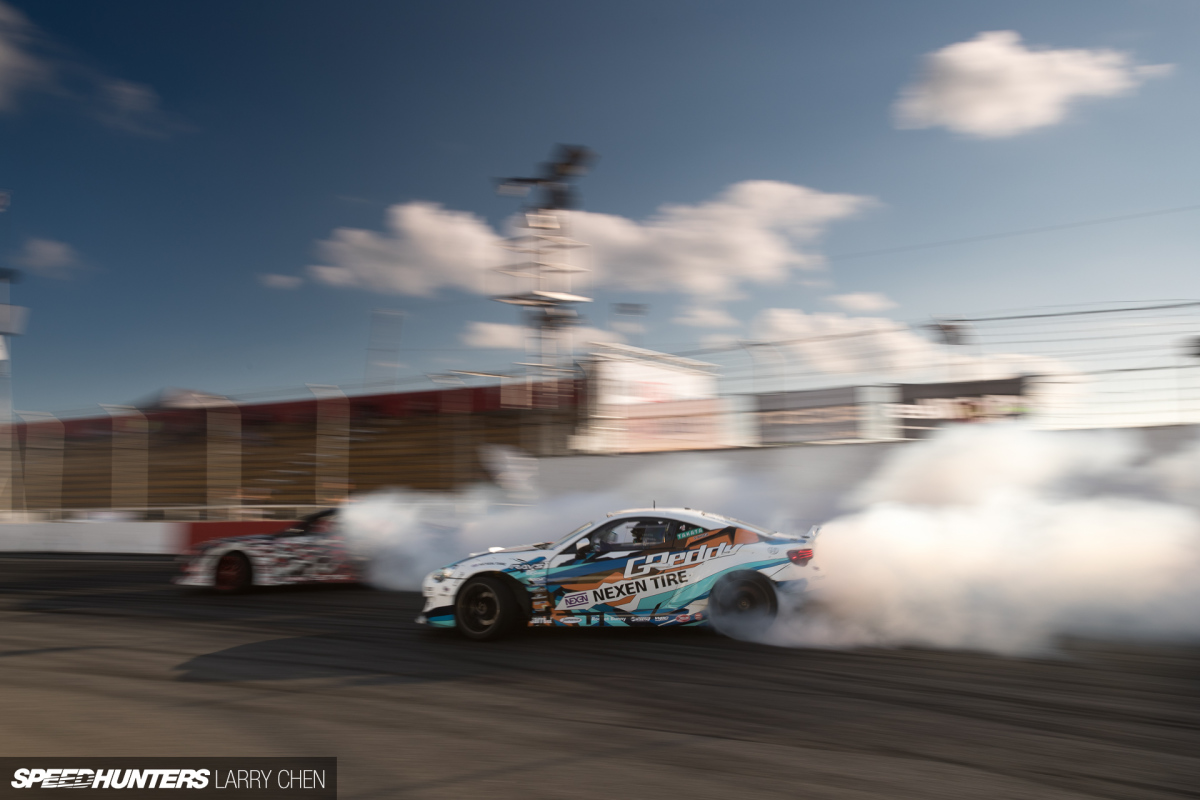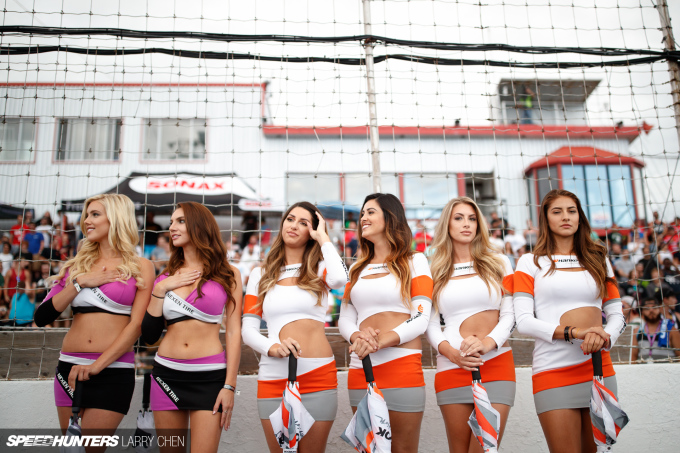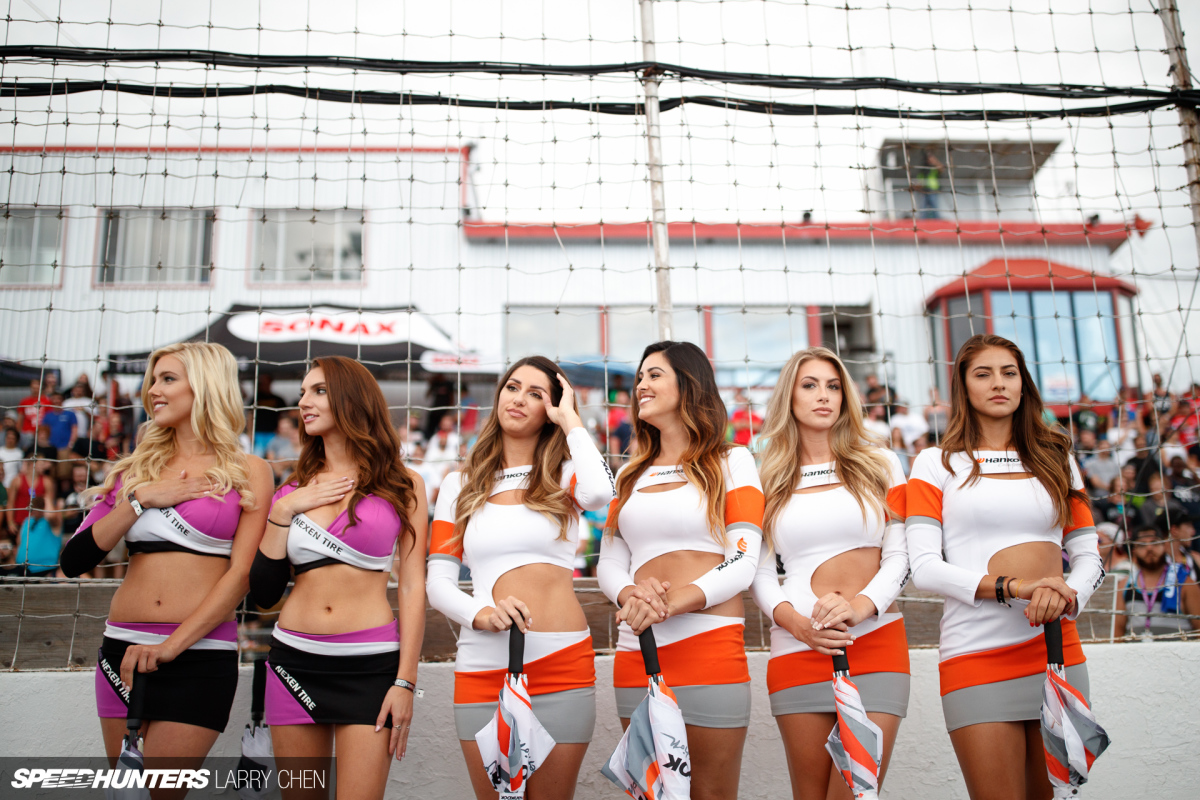 'Does my hair look okay?' The tire company models officially hate me.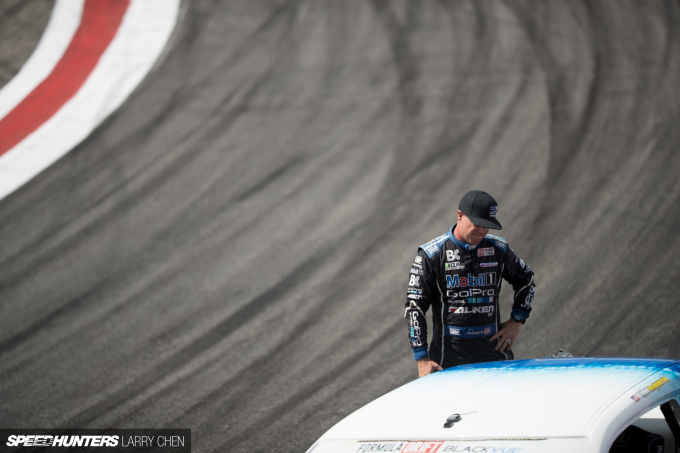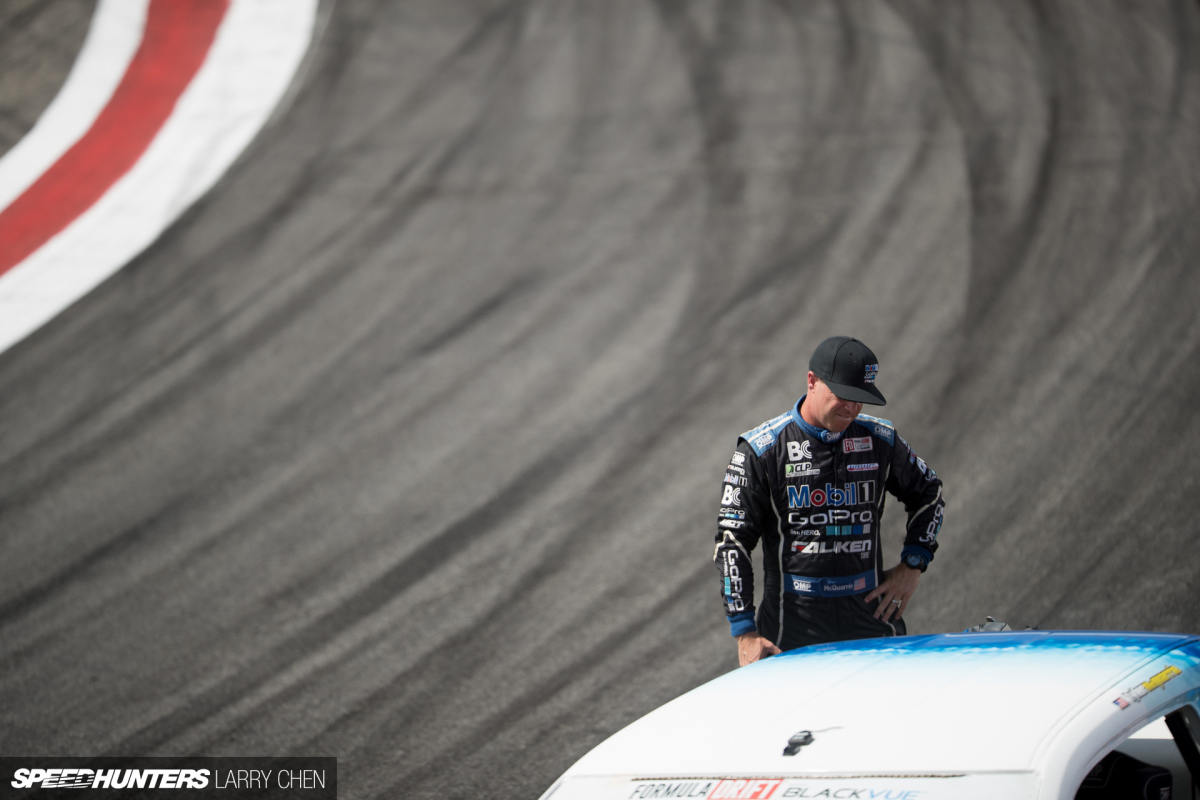 Like Mike, Tyler McQuarrie also took it hard into the wall during practice. The bank at the Autodrome is not actually round; there is what I call a 'boob' in the middle, and if you hit that your car gets sucked in for the ride of its life.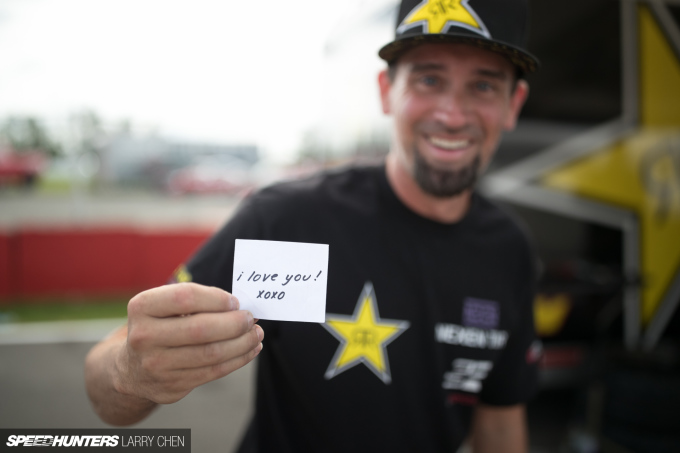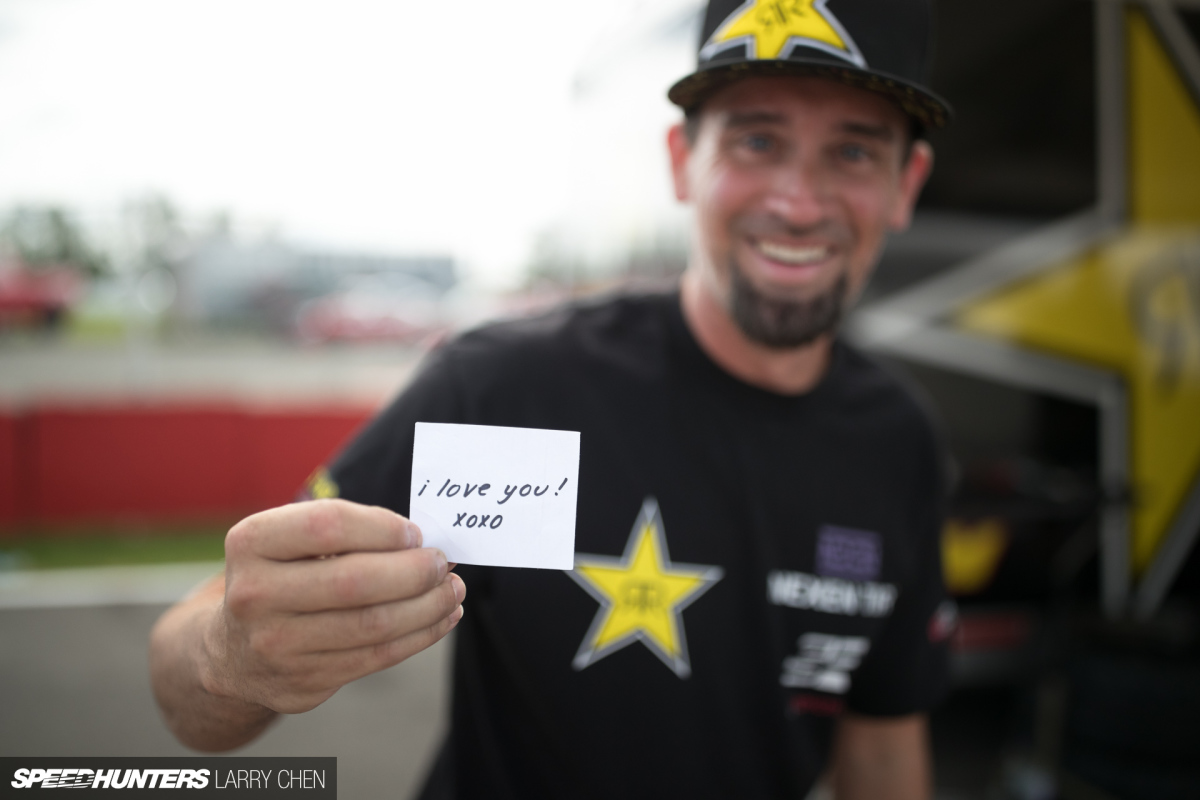 Shawn's girlfriend left him a surprise in his pocket, and he found it right in front of me.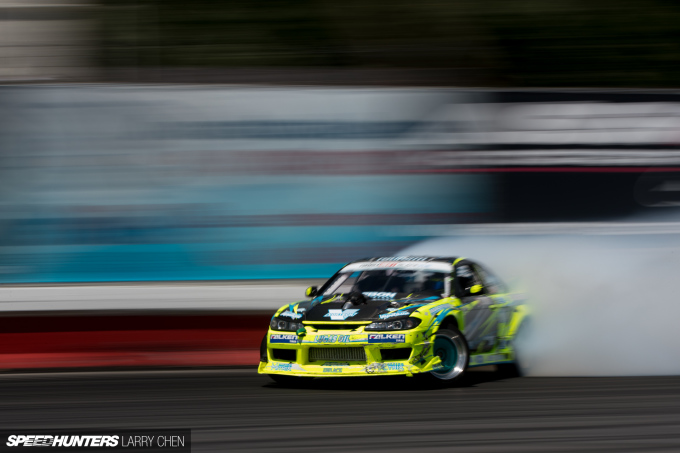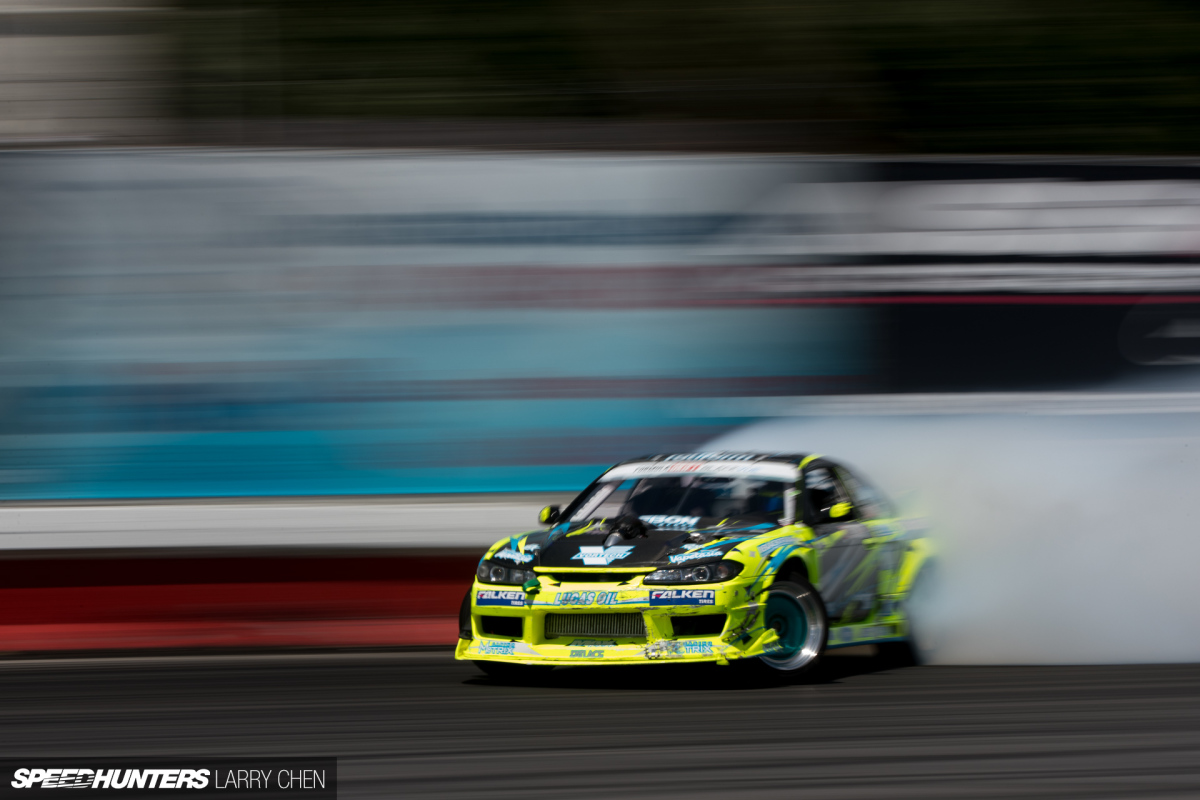 Time and space no longer matter – I'm panning at the speed of no return. 1/15th of a second to be exact.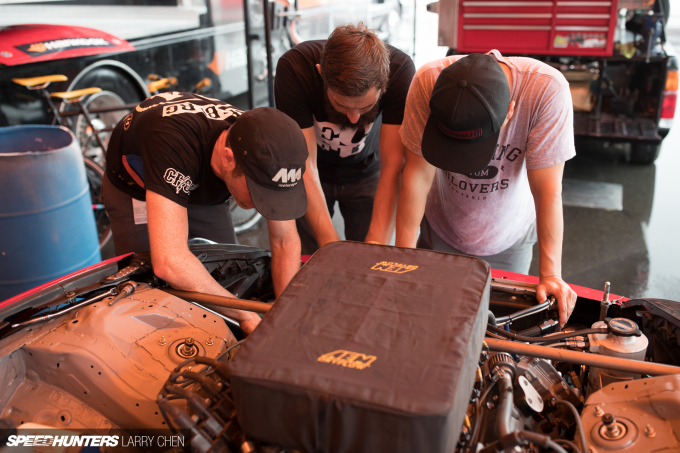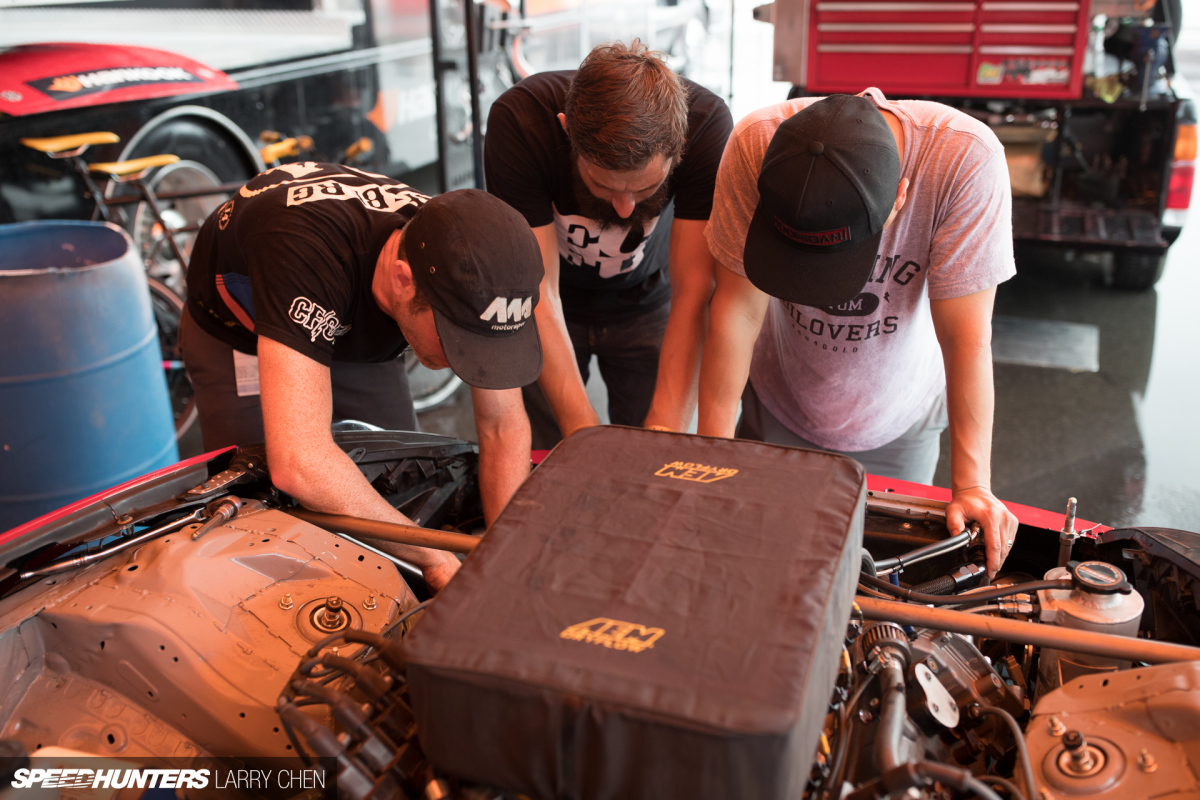 'Quick, Larry's here, let's all act like we're busy.'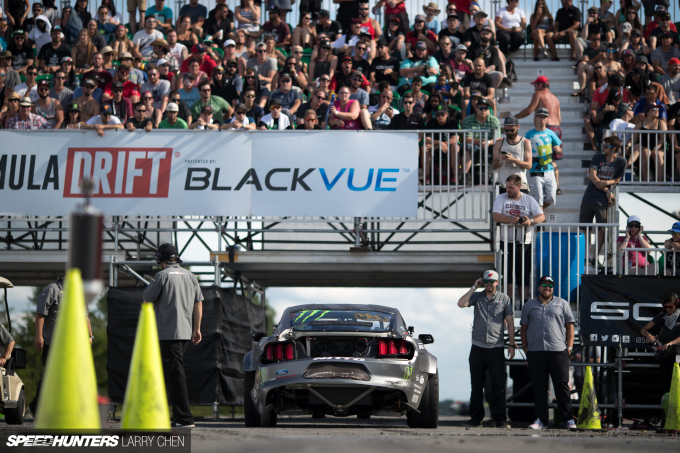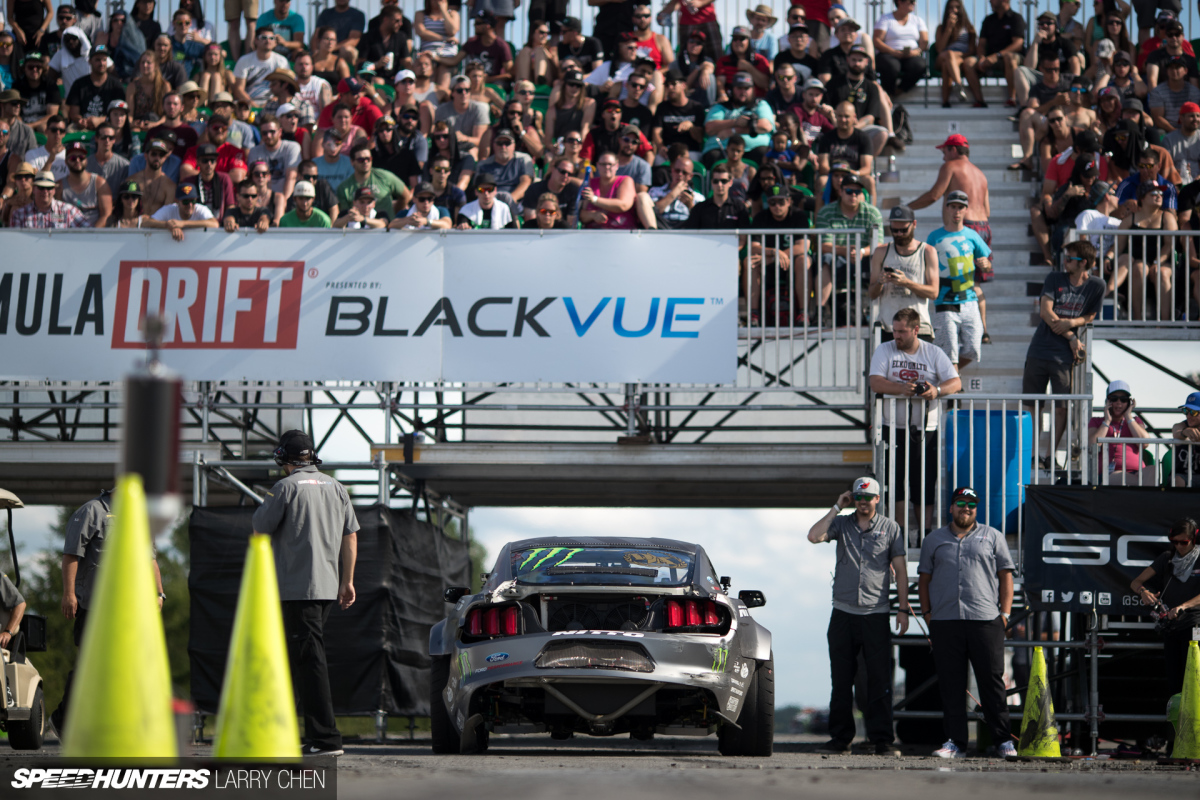 Battle damage. I love that Vaughn pretty much tapped the wall on every single one of his runs.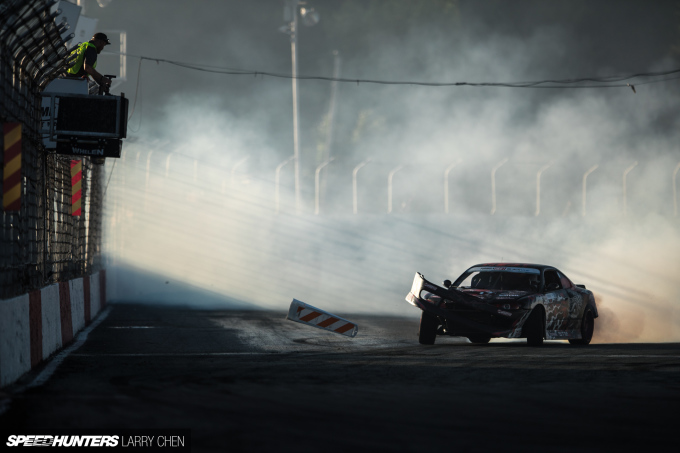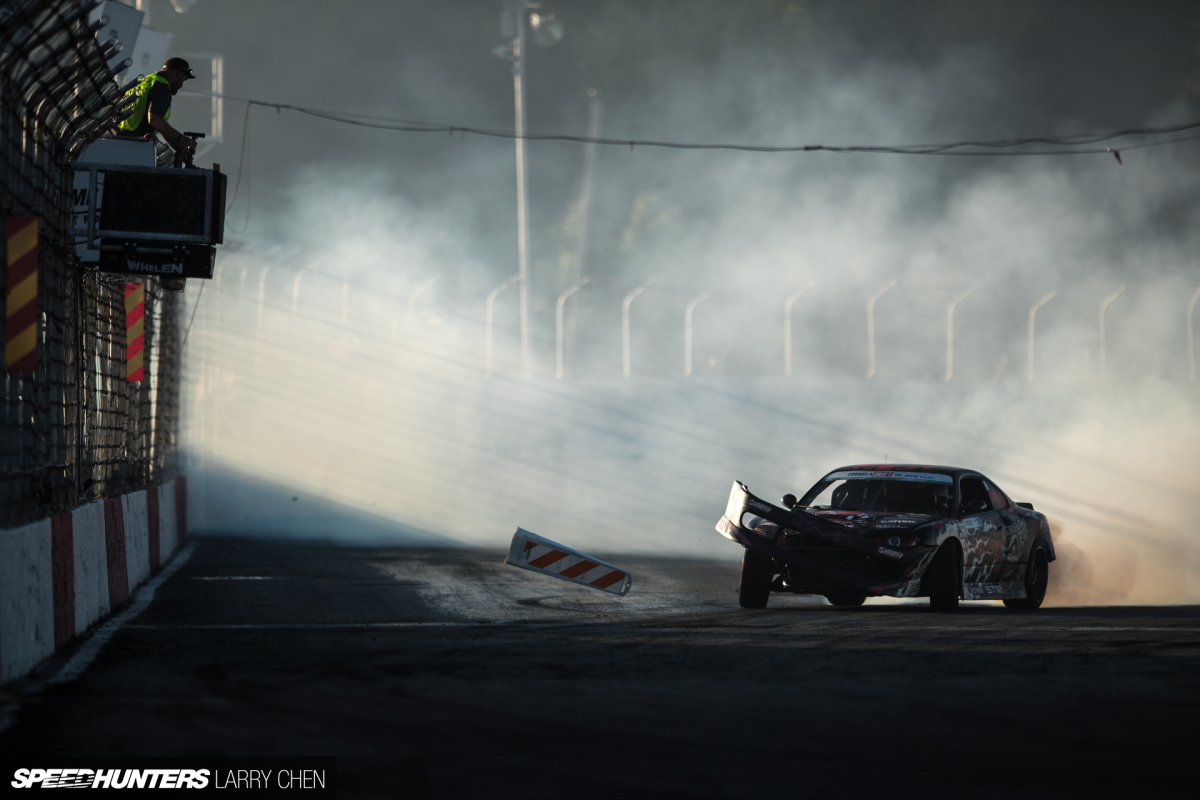 Clipping points are meant to be clipped, right?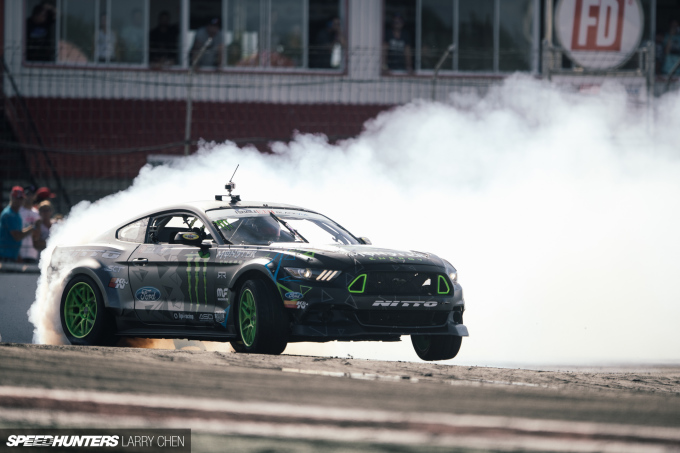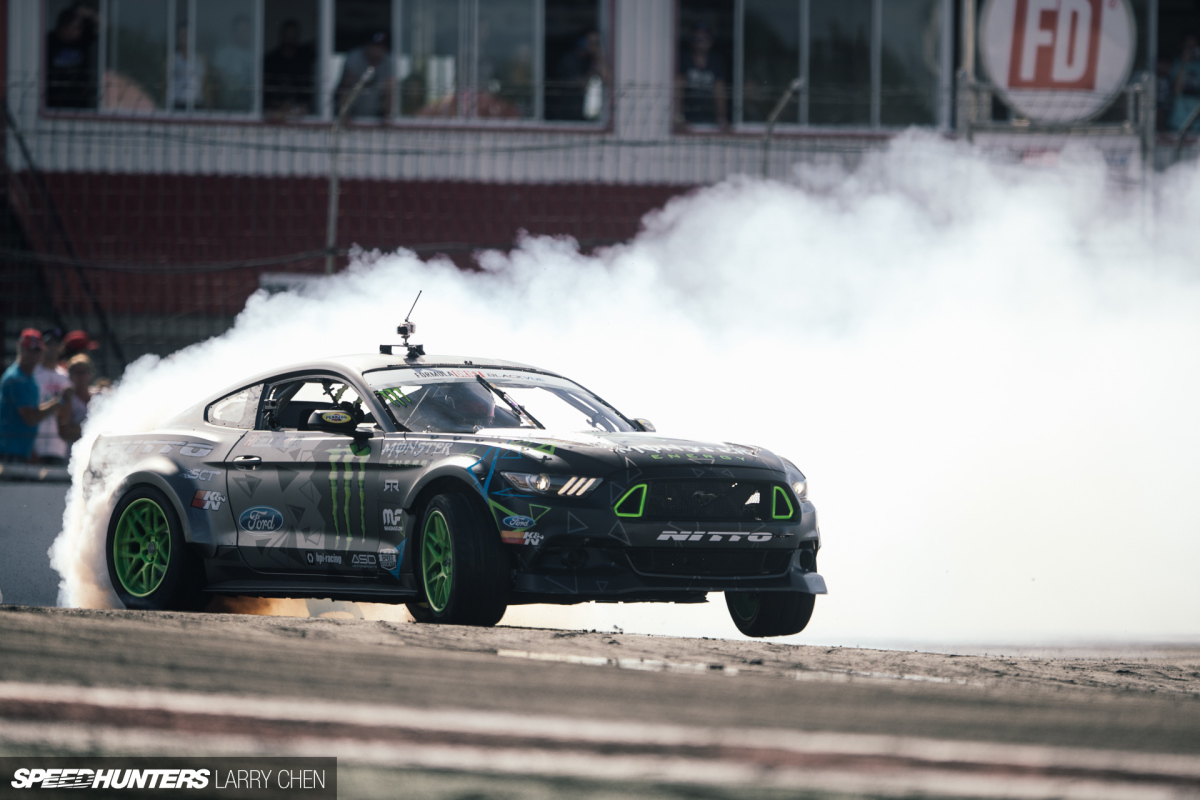 Three-wheel action from the Monster off-road driver.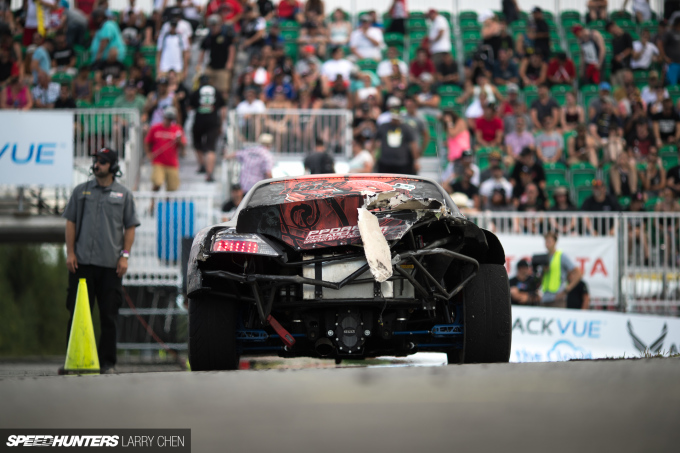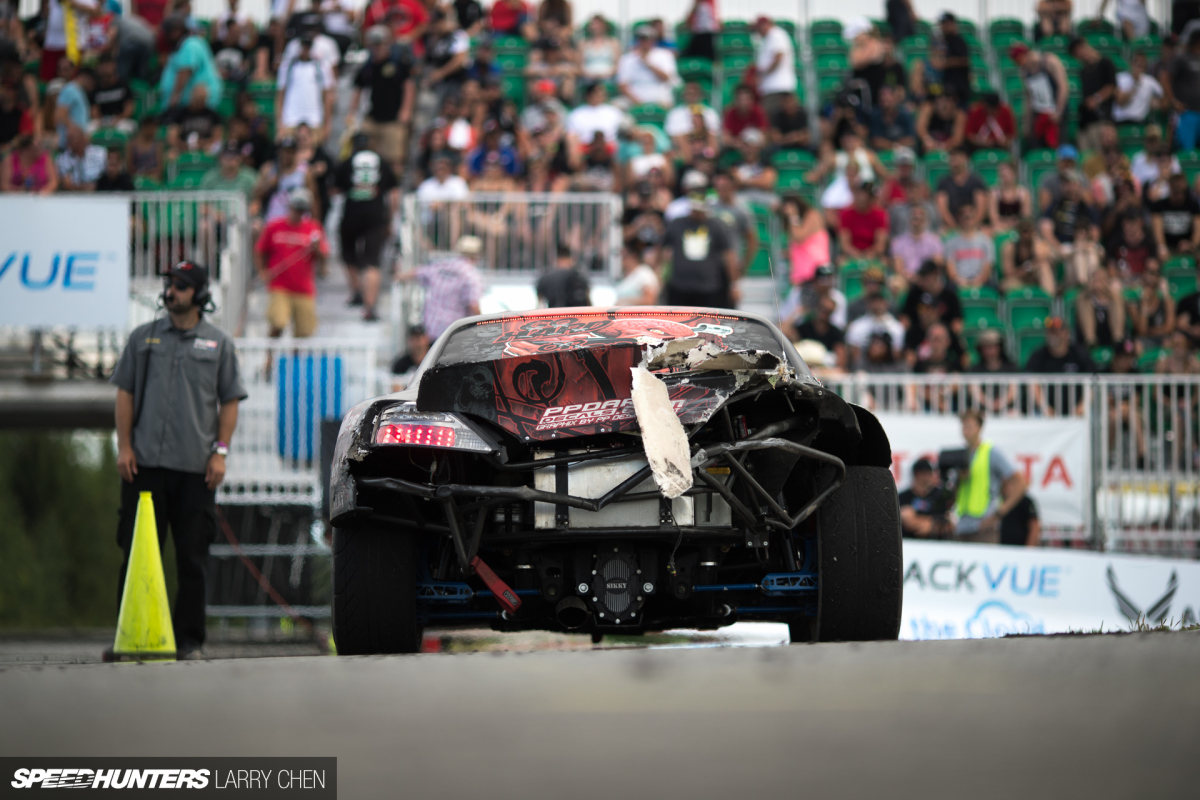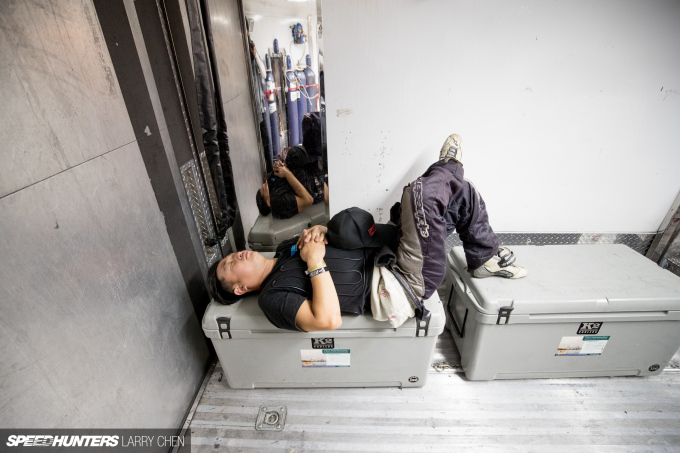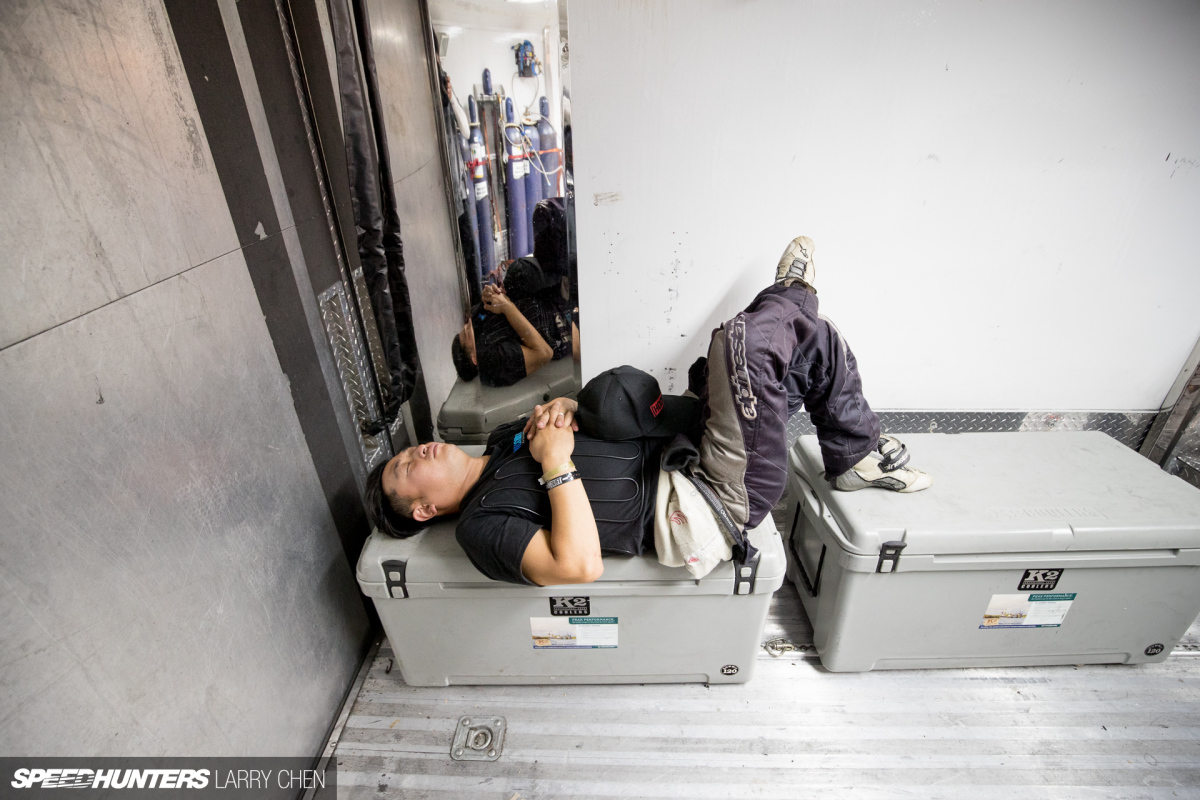 I caught Geoff Stoneback catching some shut-eye while using nitrous oxide coolers as a bed.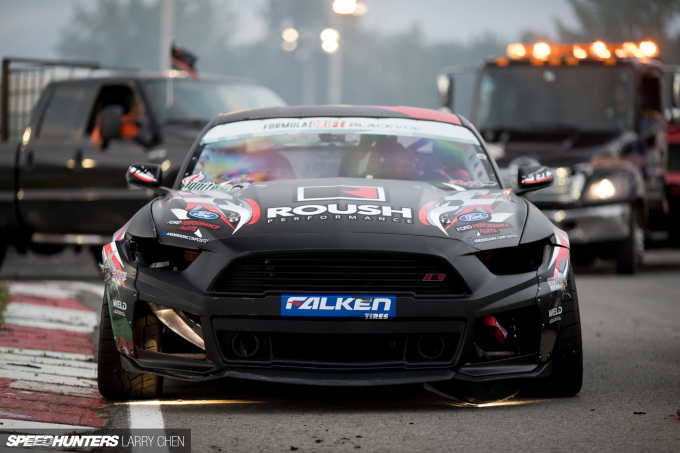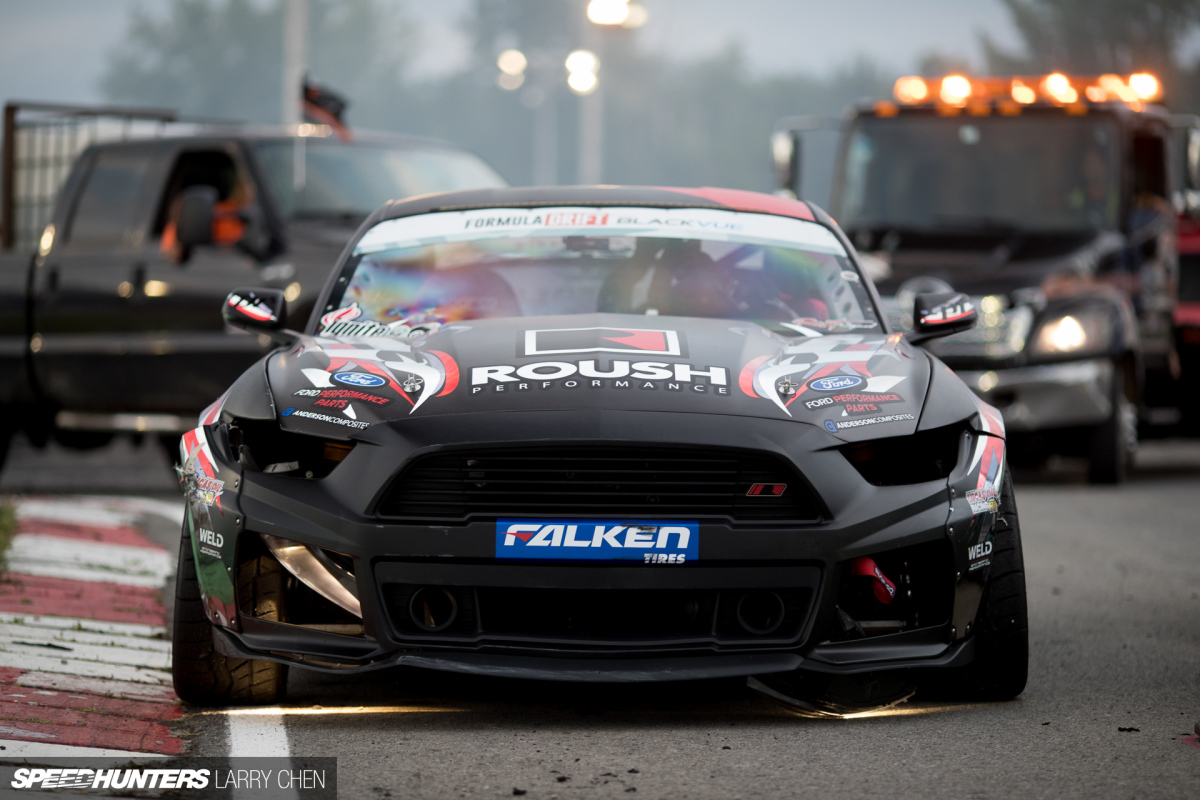 The aftermath of a Mustang-on-Mustang battle.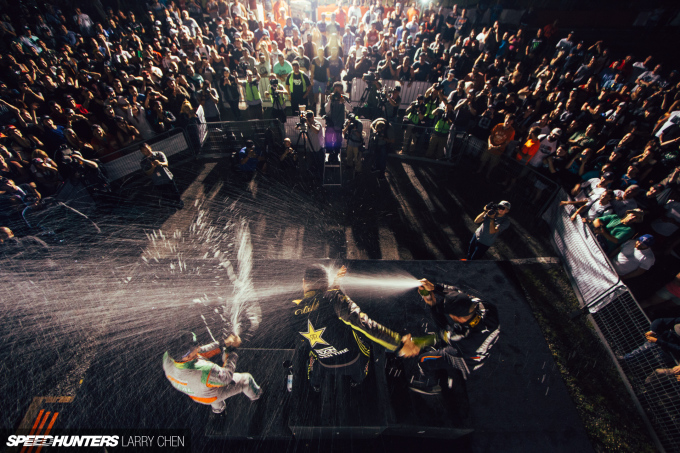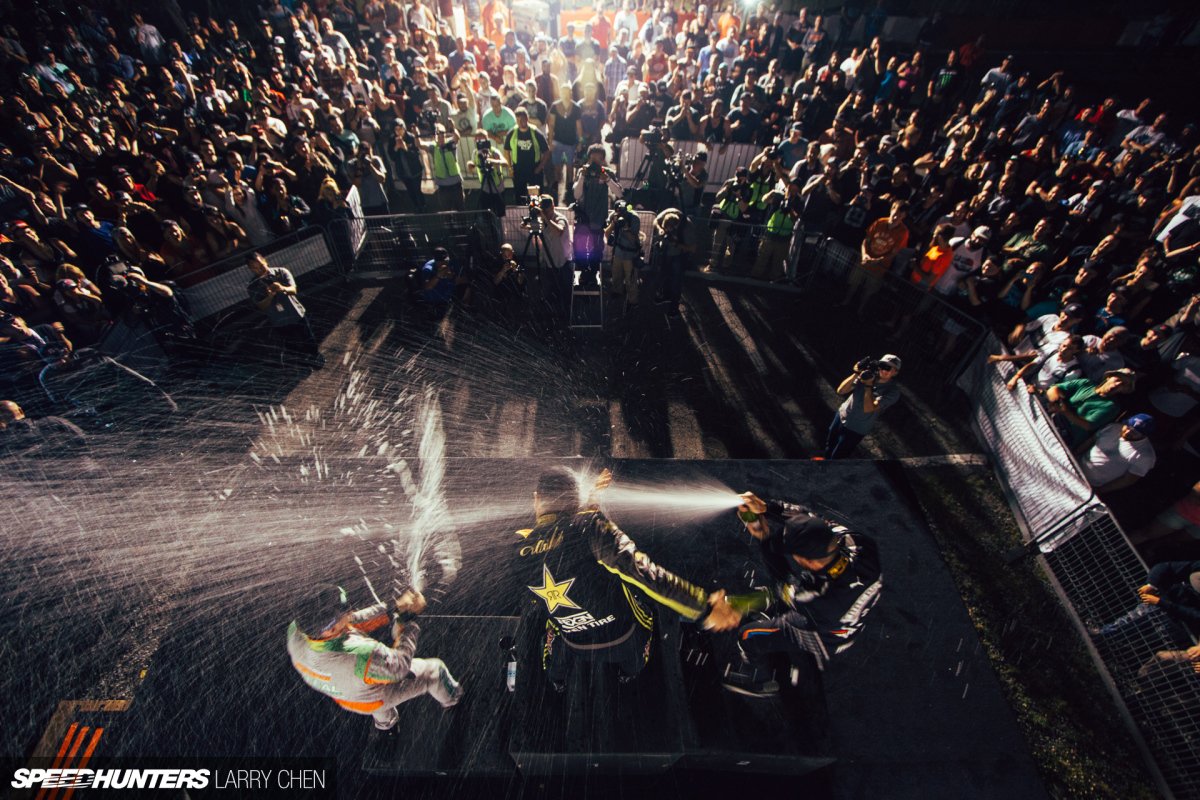 I hope you guys have enjoyed my selection of photos from the Canadian round of the 2016 Formula Drift Pro championship. And to those in the Pacific Northwest, see you at Evergreen Speedway for the Throwdown this weekend!
Larry Chen
Instagram: larry_chen_foto
larry@speedhunters.com