Welcome To Pebble Beach
Monterey Car Week – what can be said about it that most of you don't already know? This week-long festival takes place in the greater Monterey area and hosts races, auctions and car shows, making it arguably the world's biggest automotive gathering.
One major component of Car Week is the Pebble Beach Concours d'Elegance, which has been around since 1950 and has grown in size and stature every year since.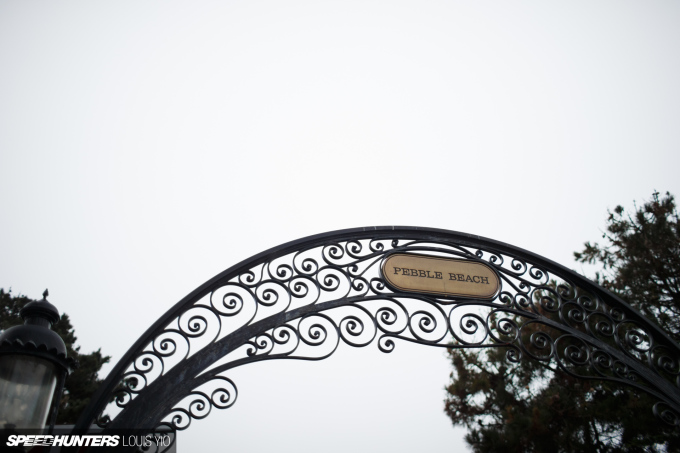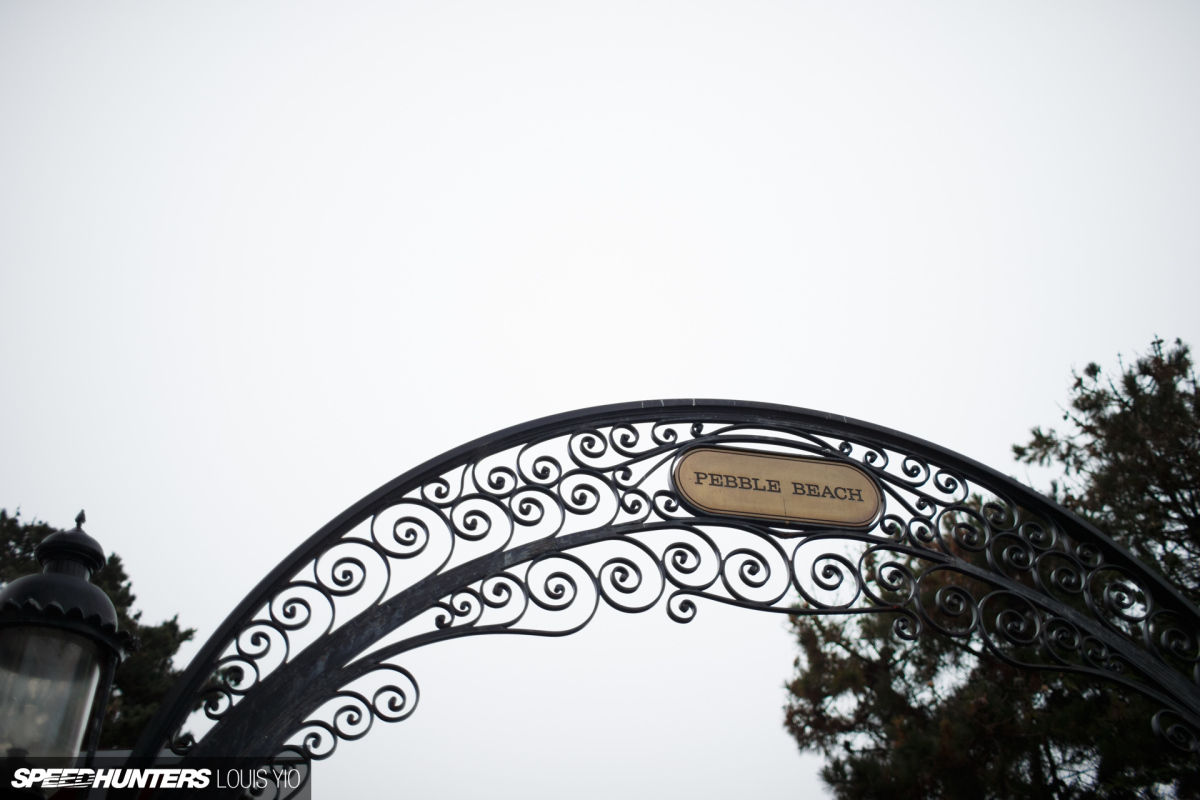 This year's running of the Concours was my first time hitting the big show, so I was a tad bit excited.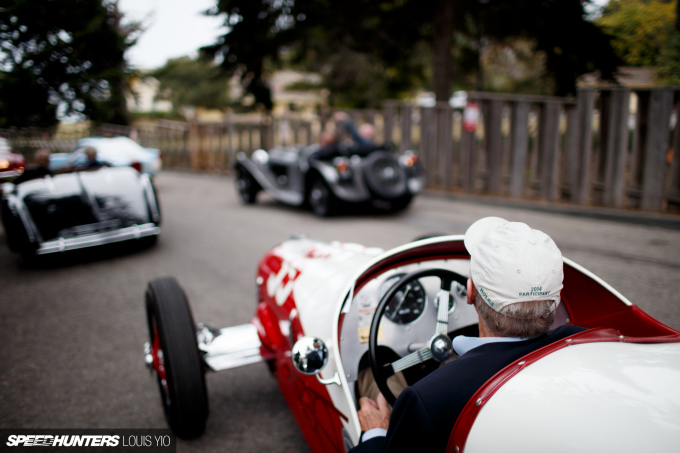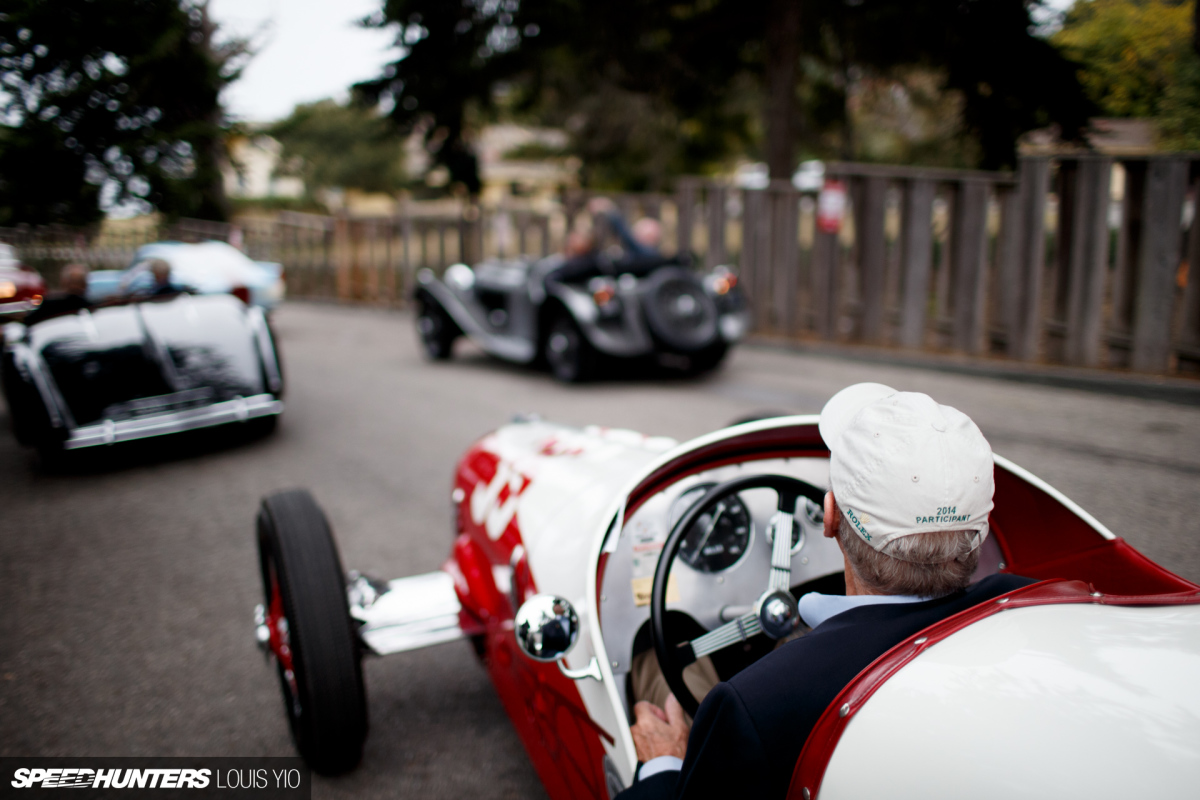 I had pretty high expectations going into the event, but knew my mind would still be blown regardless.
When Larry found out that I'd be attending, he gave me specific instructions to check out the dawn roll-in.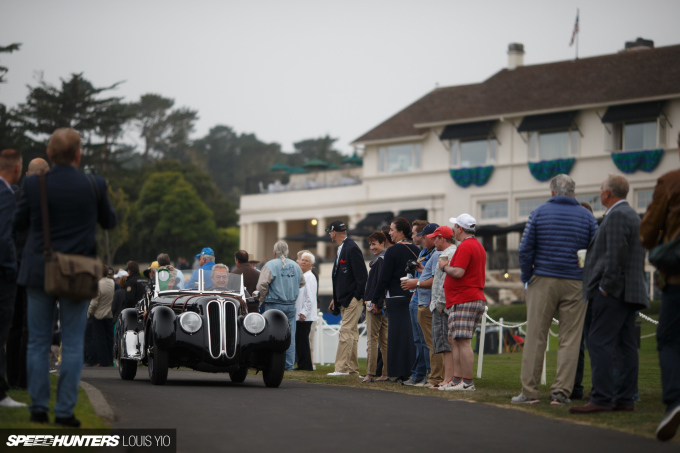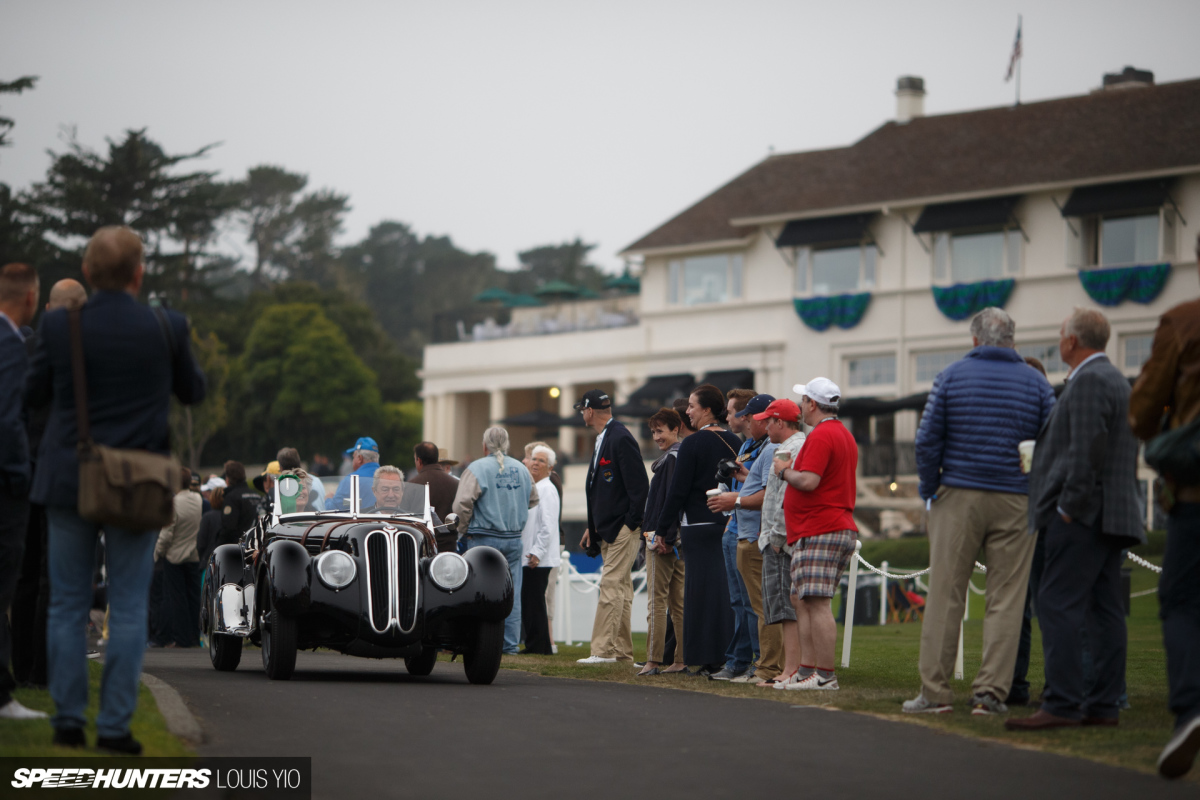 I never thought hundreds of people would wake up at 5:00am just to watch cars drive into a car show, but I was one of many who did.
Concepts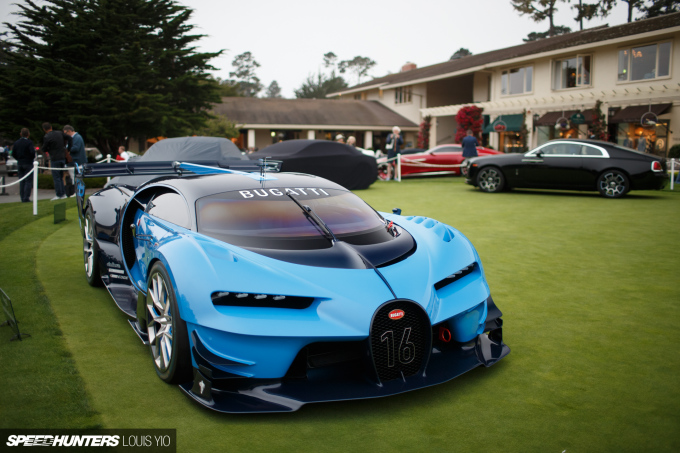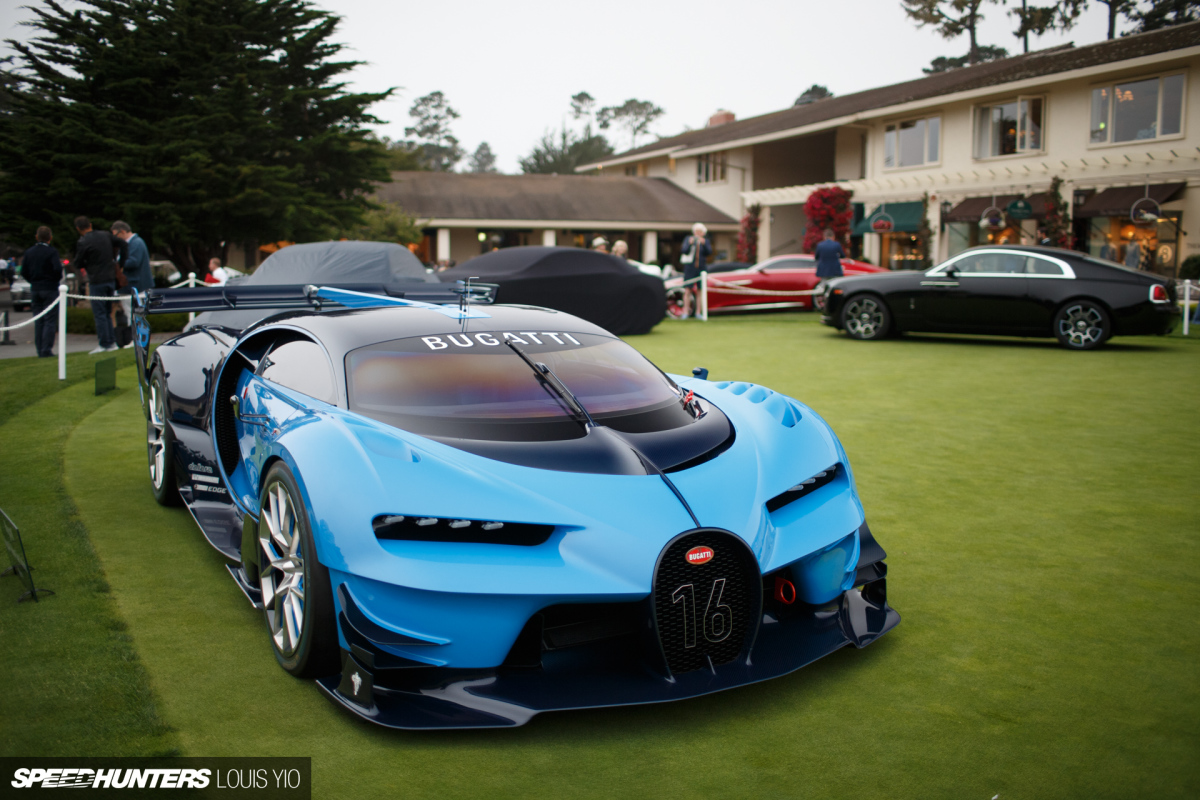 The first thing attendees see when walking towards the Concours lawn is the small concept car area. This year, Bugatti and its new Chiron Vision GT car pretty much stole the show. I can already imagine Bruce Wayne asking if it comes in black…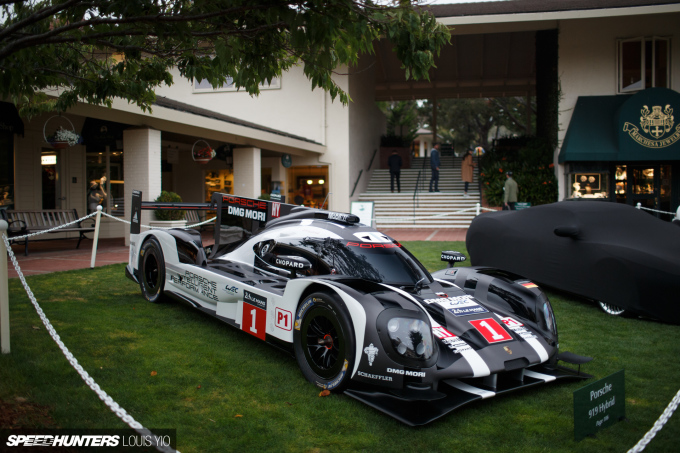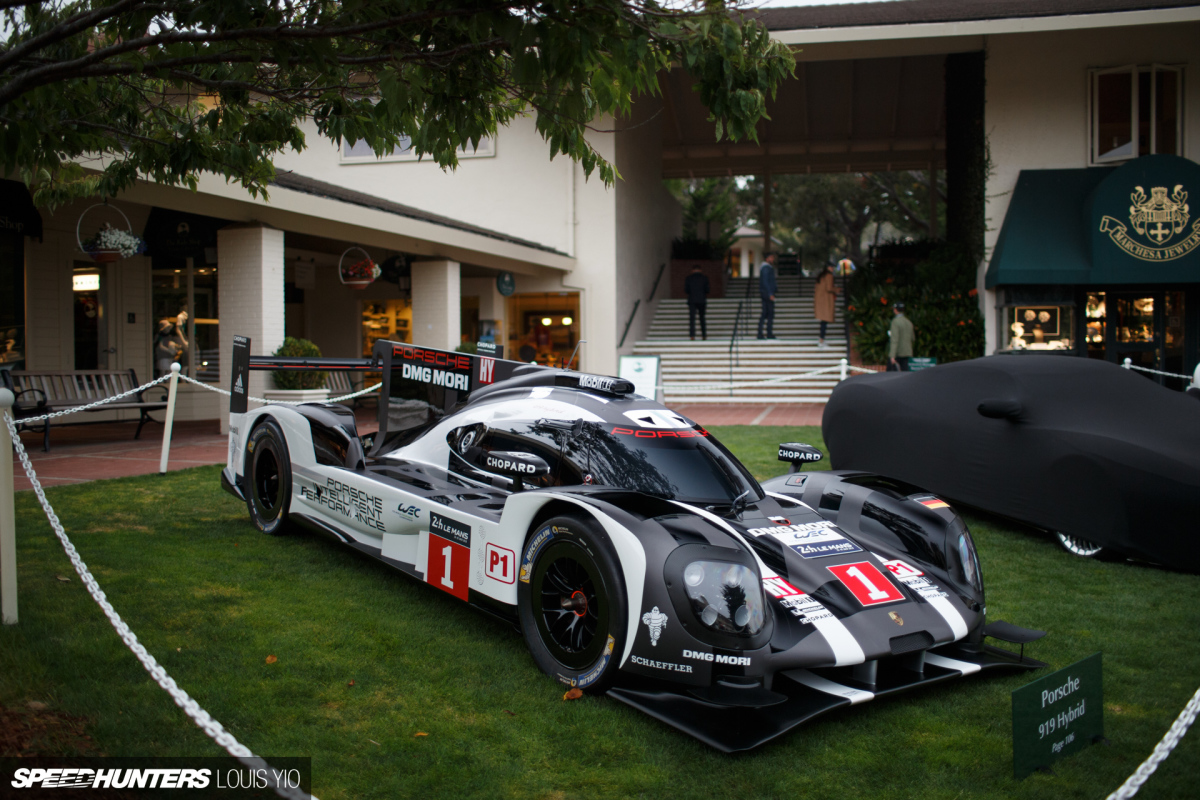 Along with the concept cars was a Porsche 919 from the World Endurance Championship series. I'd never previously seen any WEC-specific prototype, so the 919 was a nice little treat for me.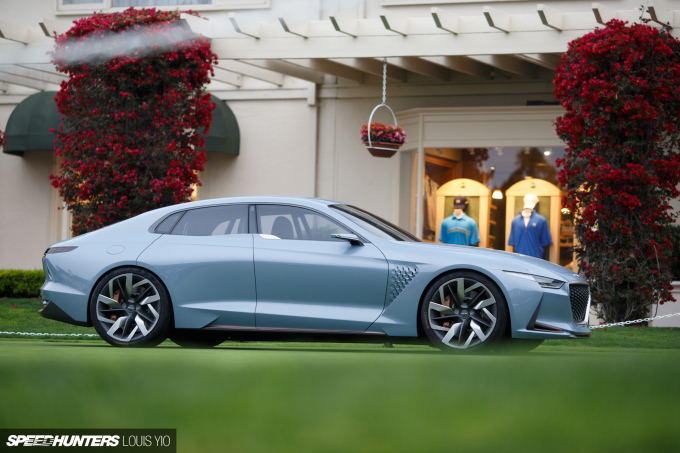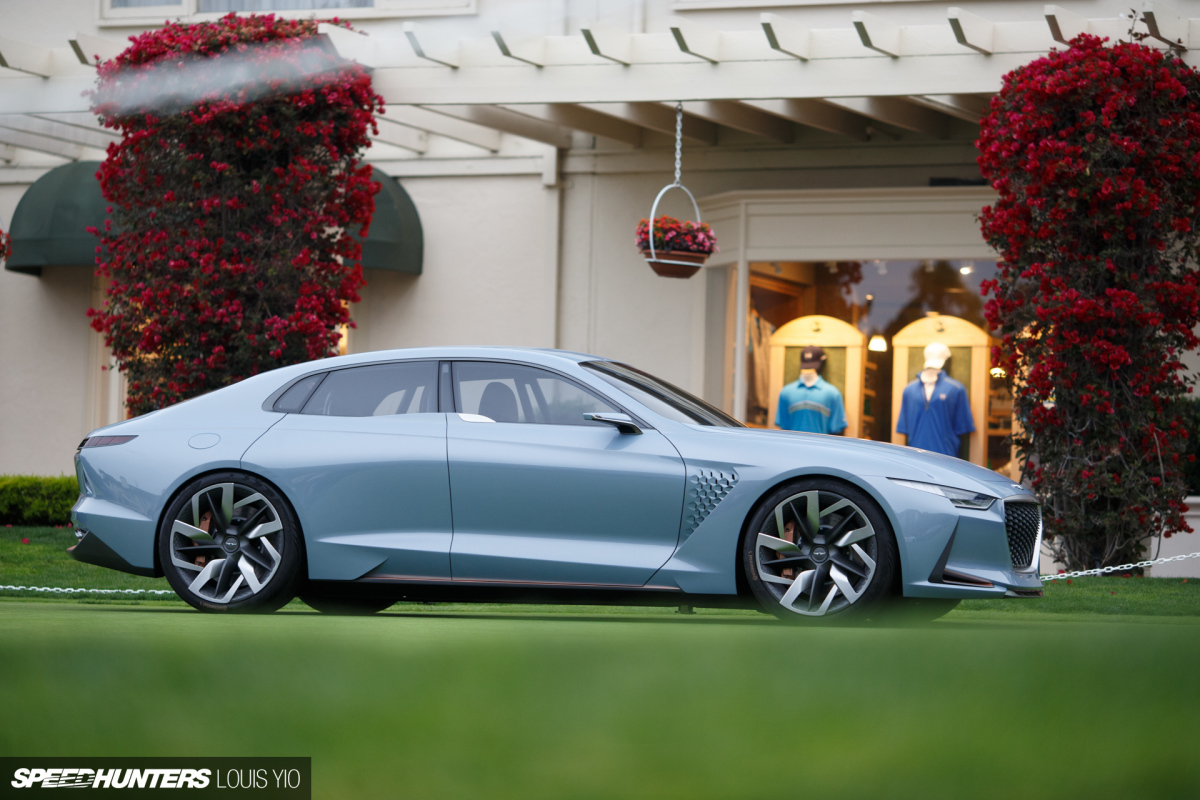 Back in November of 2015, Hyundai created the sub-brand Genesis to market its luxury cars. This new concept is pretty striking from all angles.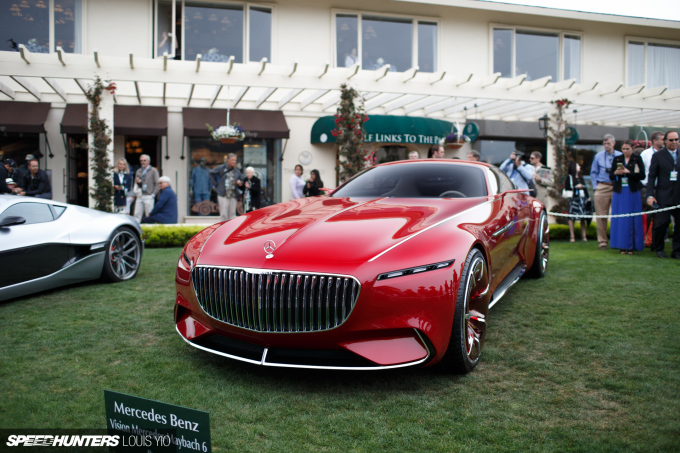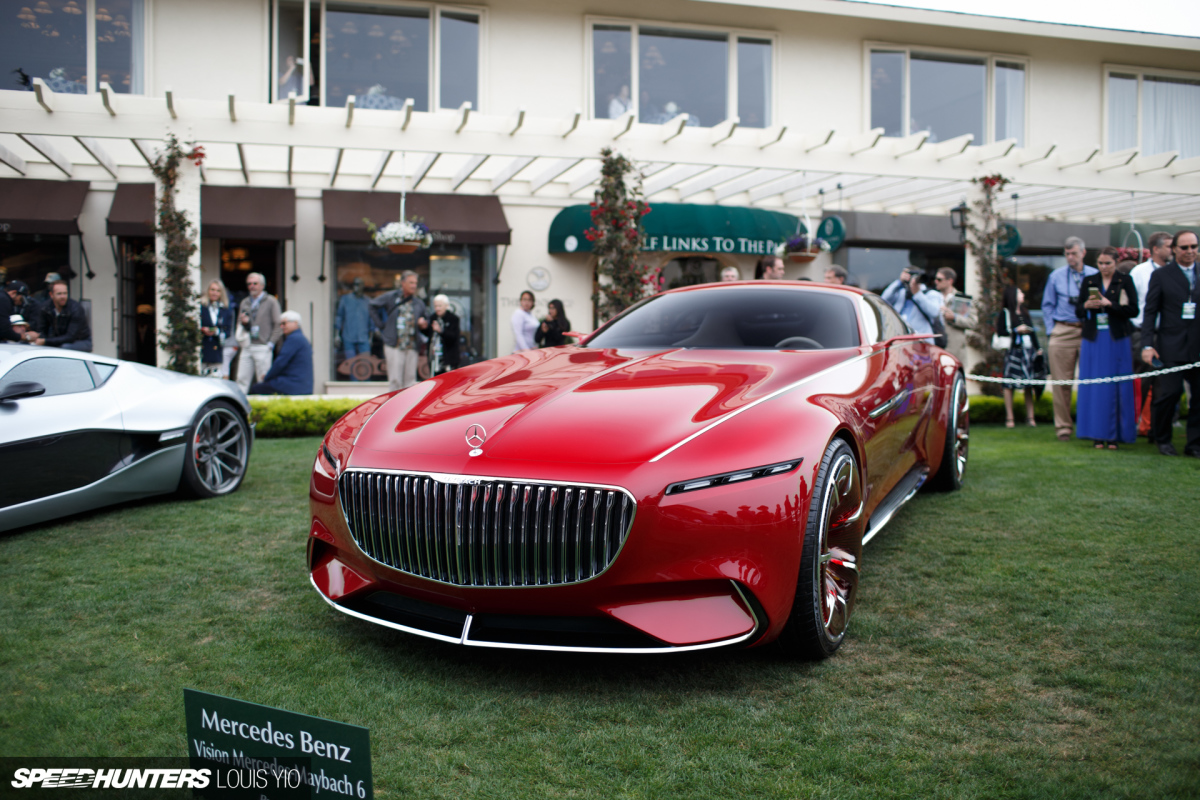 Like the Chiron, the new Vision Mercedes-Maybach 6 was receiving plenty of attention.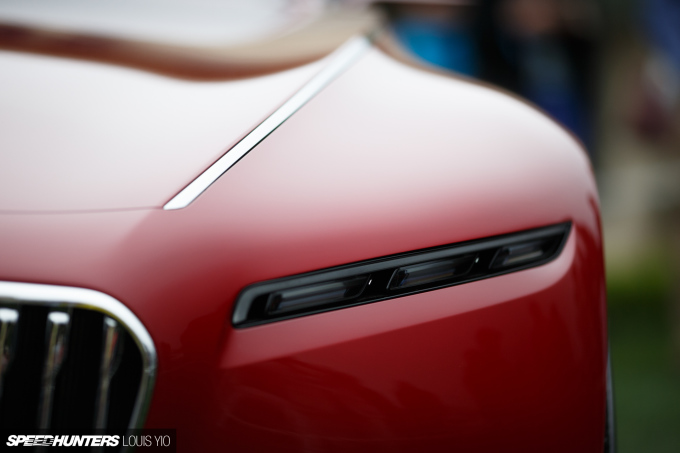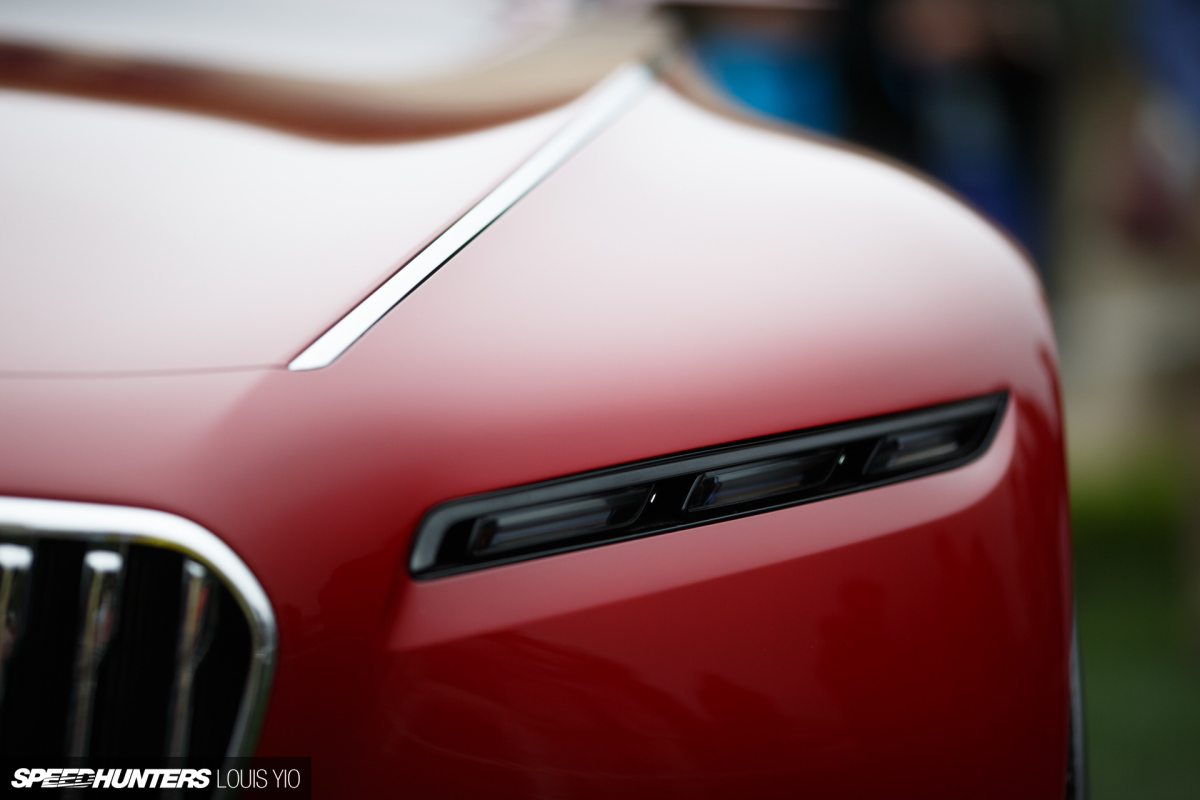 The fact that it broke all the 'rules' we have, and looks like it came straight out of a video game definitely helped it stand out from the cars to its sides.
The sleek lines, long wheelbase, futuristic wheels and simplicity have made this one of my favorite concepts of recent years.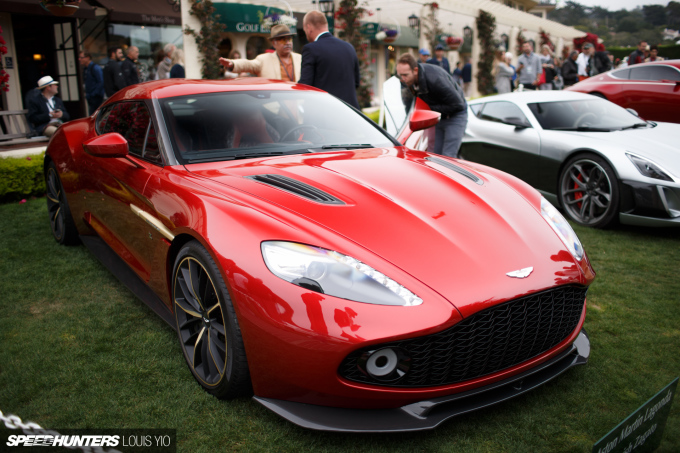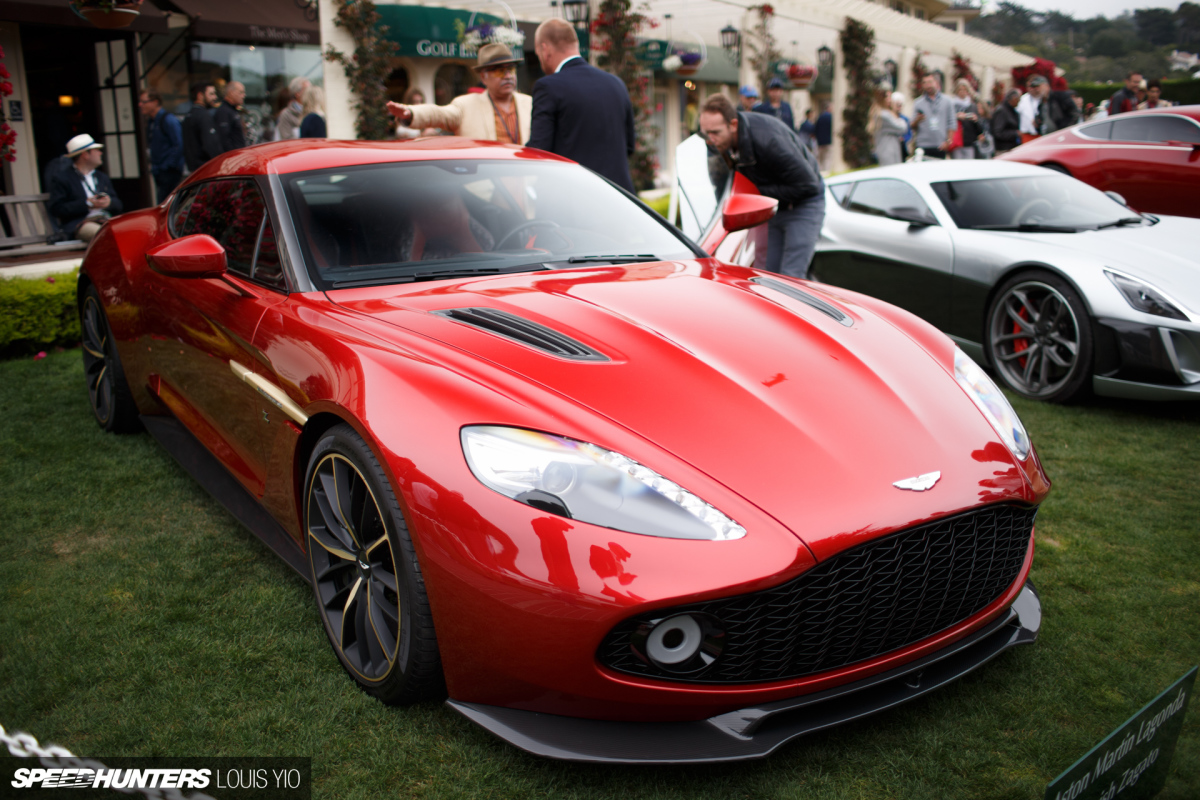 The Vanquish Zagato is pretty mild when compared to the Mercedes and Bugatti, but that front grill though…
Concept car wheels are sometimes overlooked because the cars themselves steal all the attention. Don't worry wheels, I'll give you the attention you deserve!
Concours d'Elegance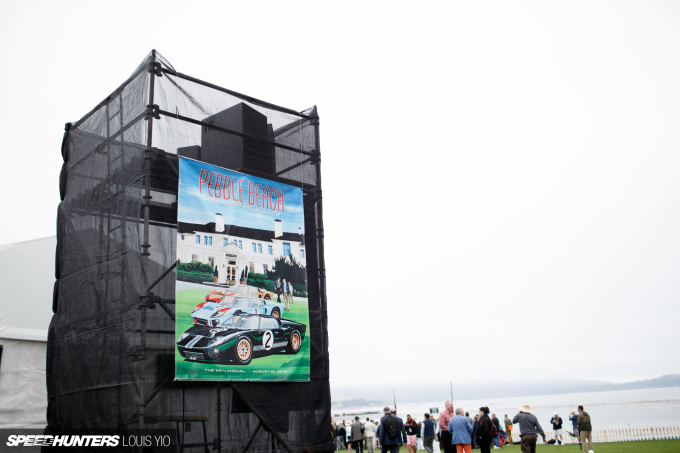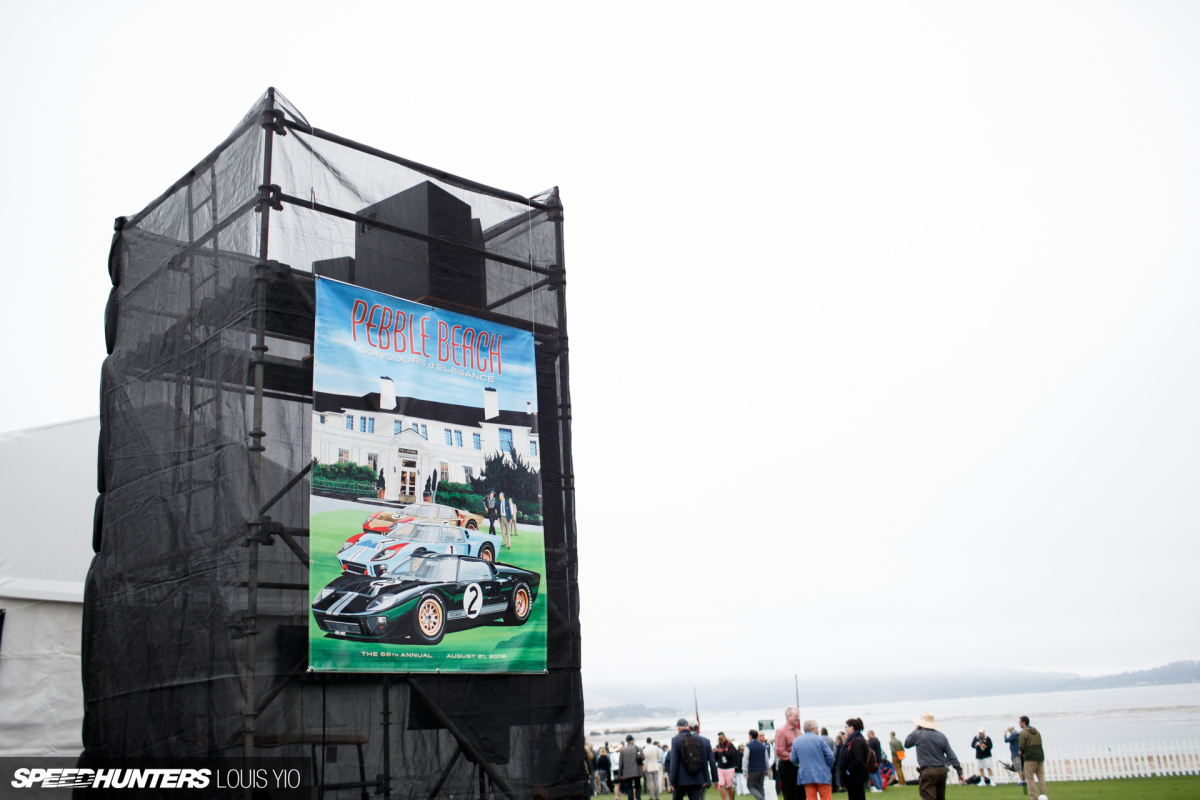 This year's event focused on the 50th anniversary of the Ford GT40's first Le Mans win back in 1966.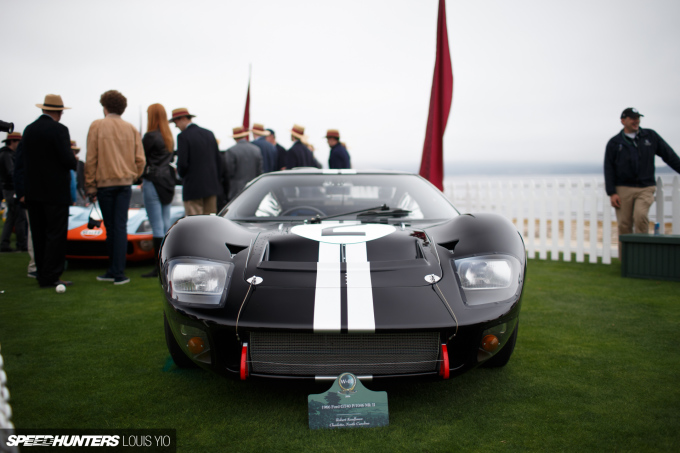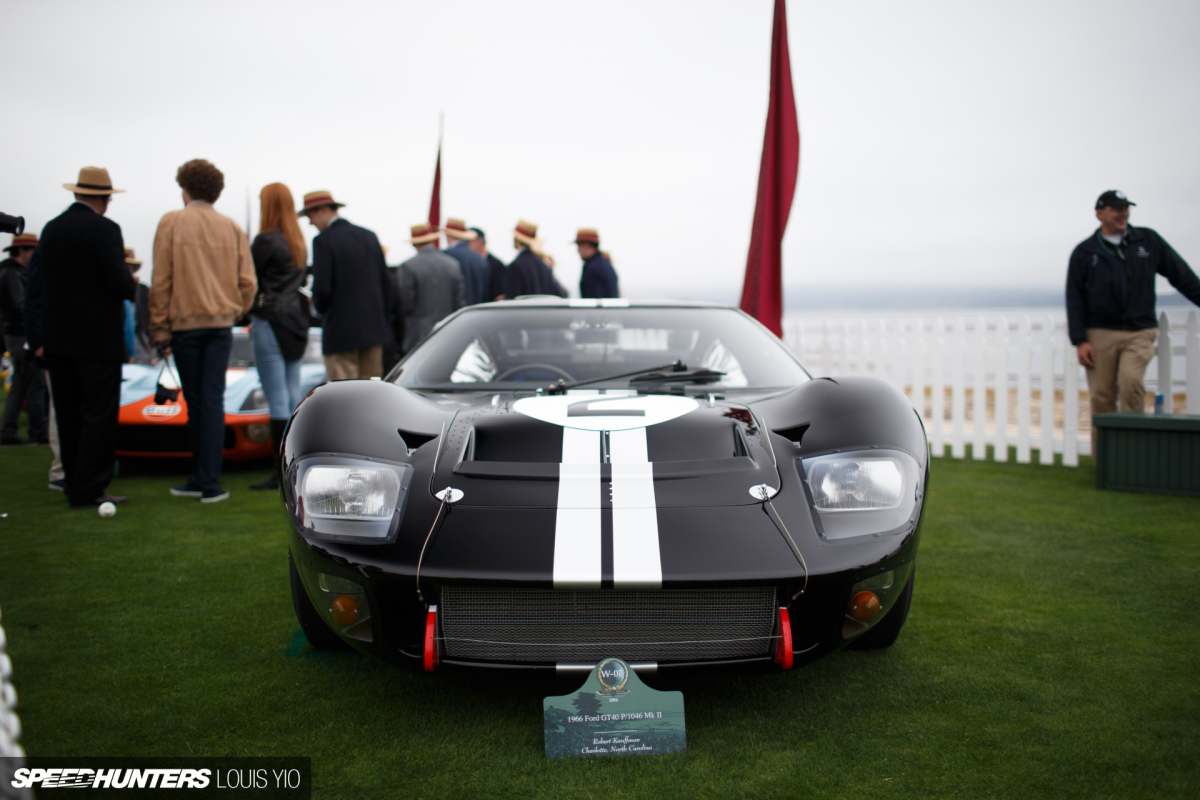 GT40s finished first, second and third that year, and all three cars were present at the Concours.
To make it even better, both the 1967-winning GT40 MkIV and the 1968/1969-winning GT40 P/1075 were parked alongside.
A little more wheel love, this time from the wide variety of GT40s.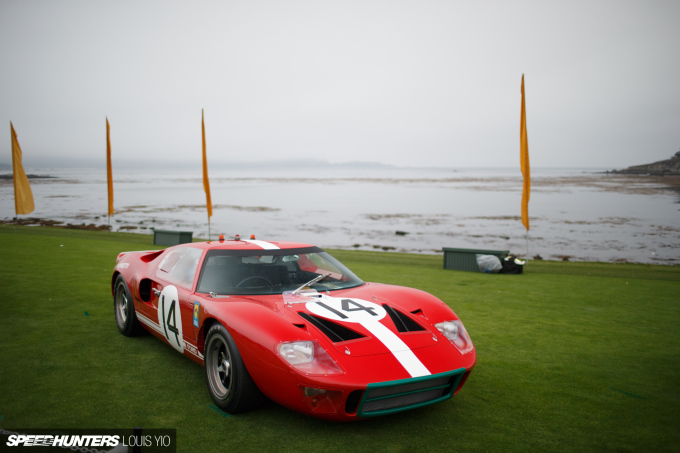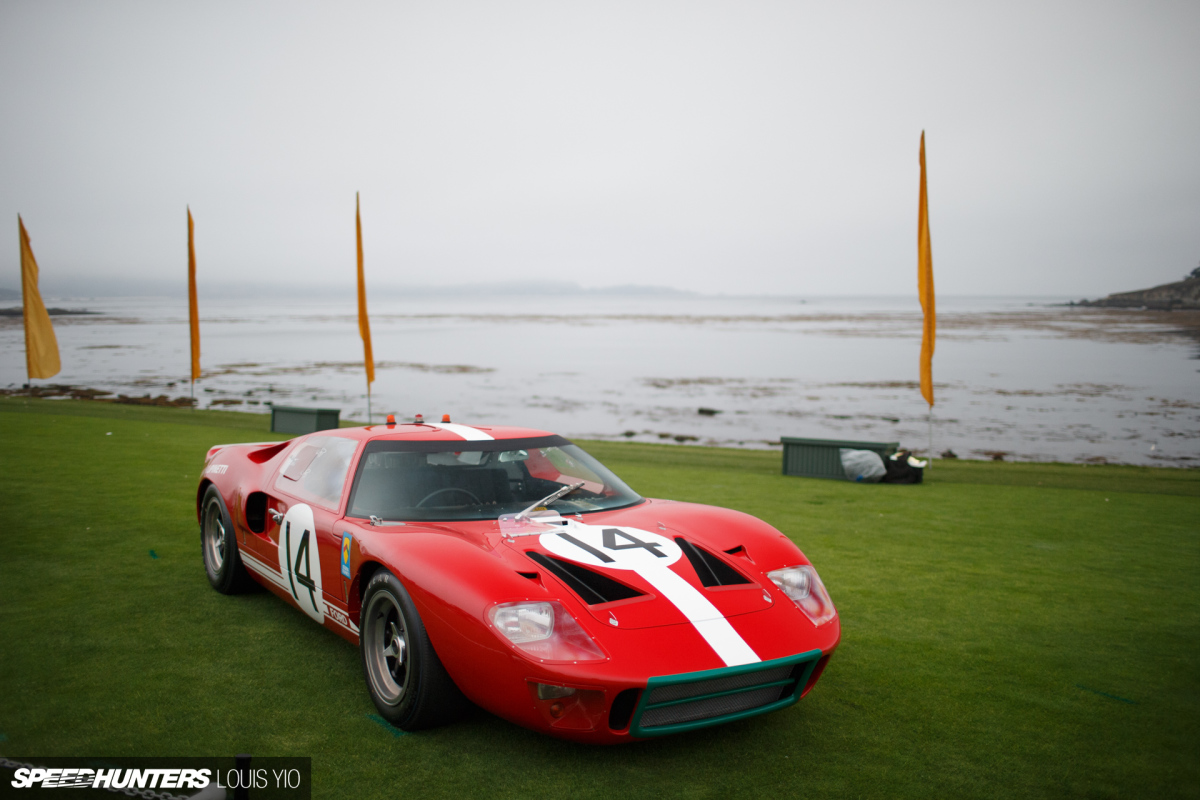 There was a total of 16 genuine GT40s on display at Pebble Beach, making it the biggest gathering of GT40s ever.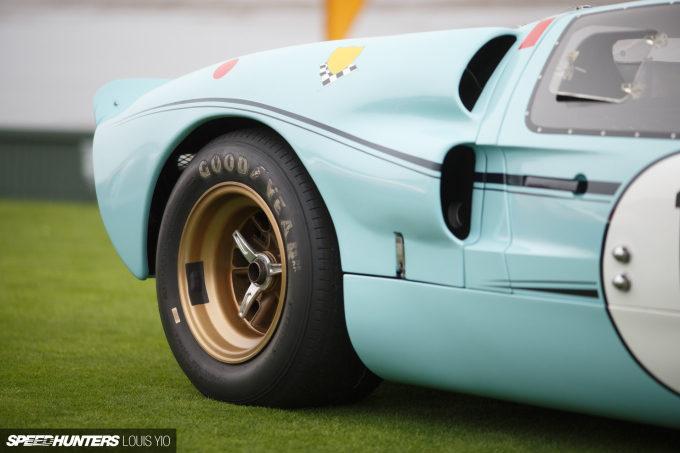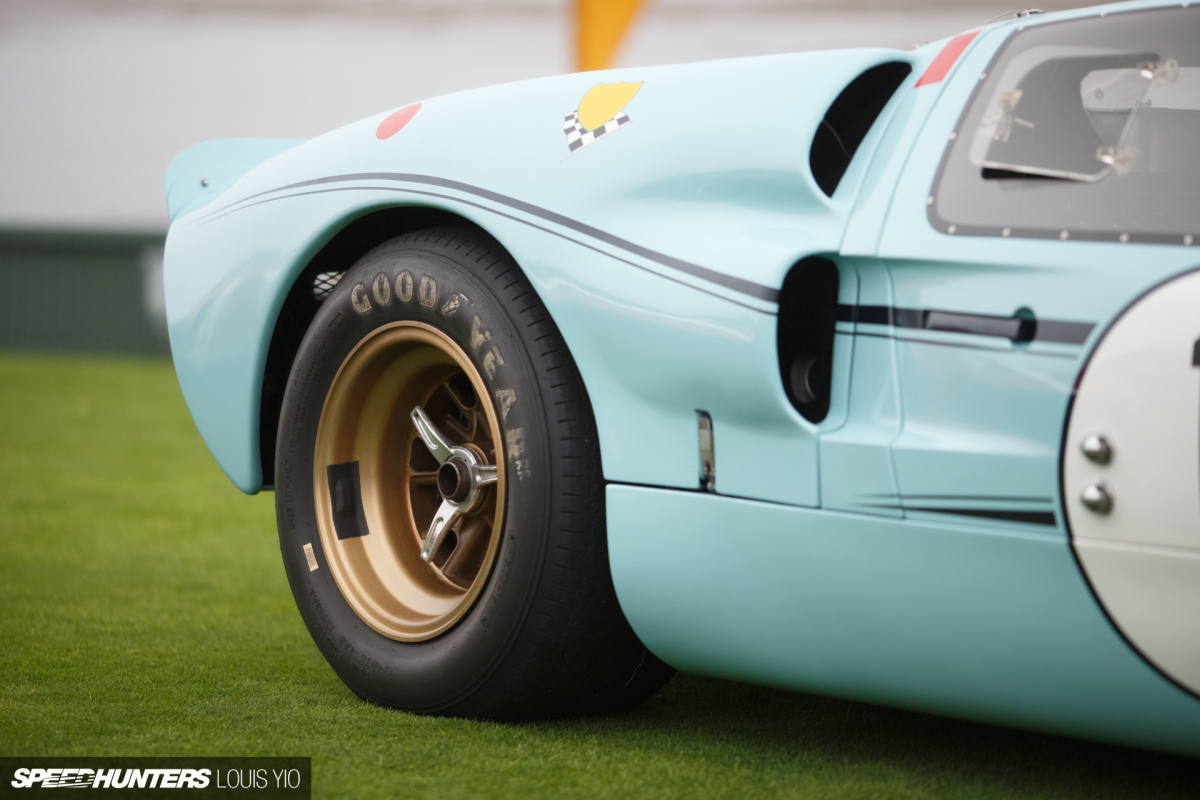 I've got nothing against GT40 replicas as some of them are truly amazing, but it was such a sight to see all these authentic cars in one place.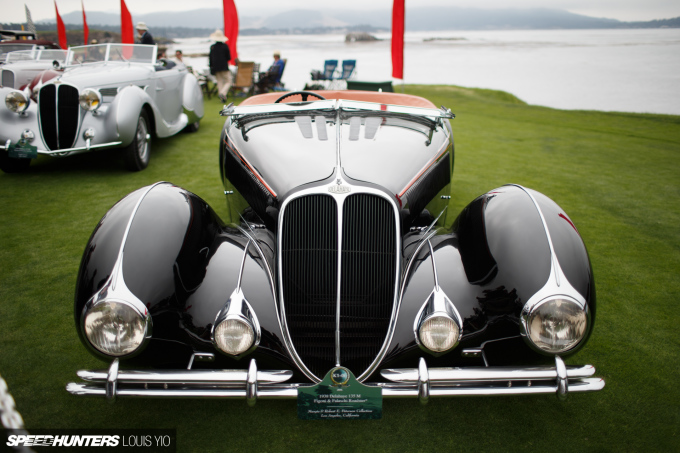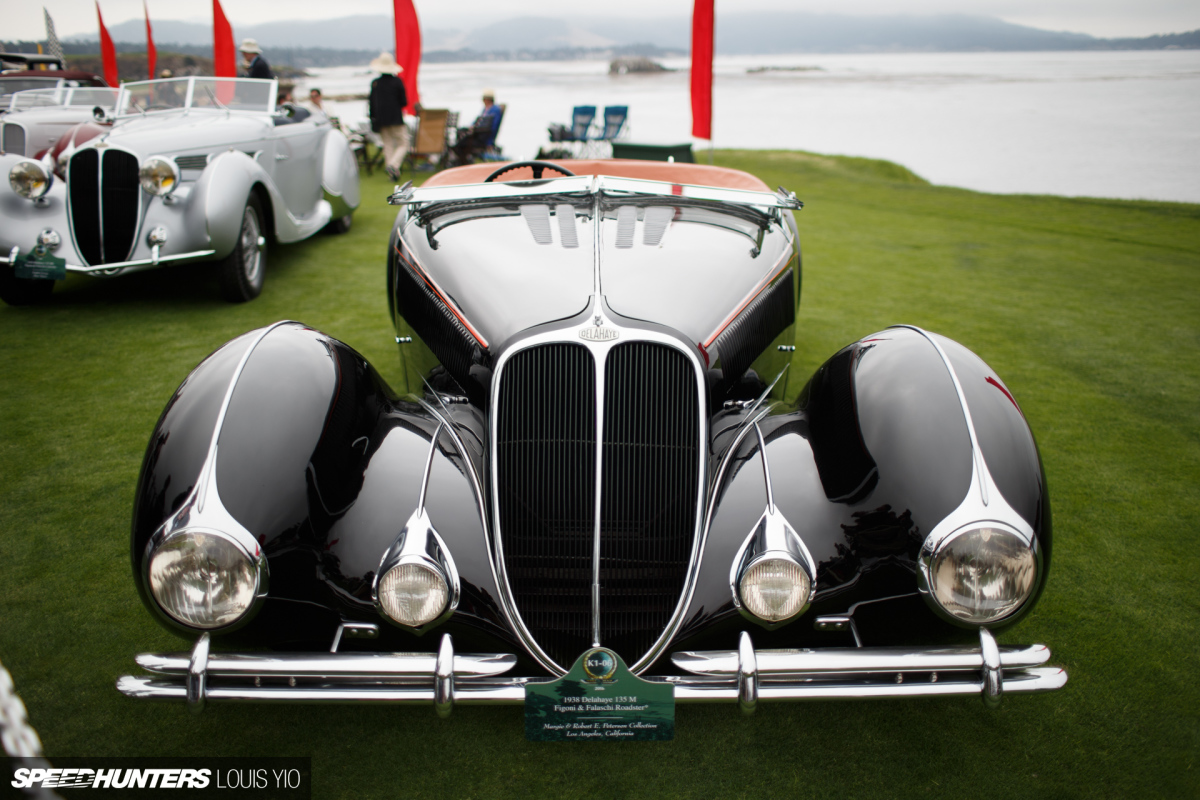 This was the first time I'd come across a Delahaye. This 135 M Roadster is one of three known to still be alive today and was purchased for about 60 pounds by its current owner. What a steal!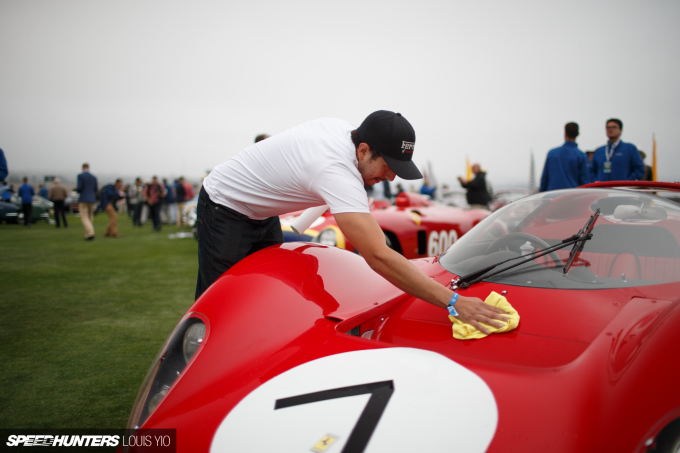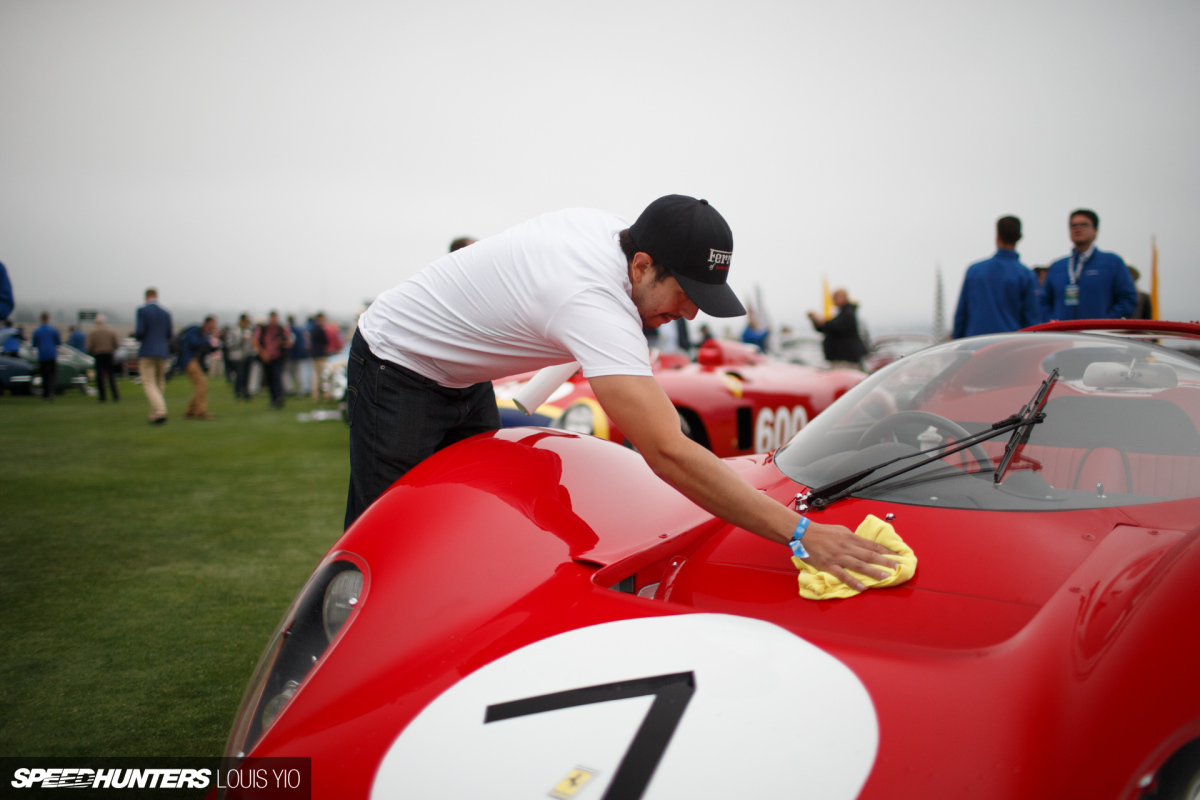 Concours car owner problems…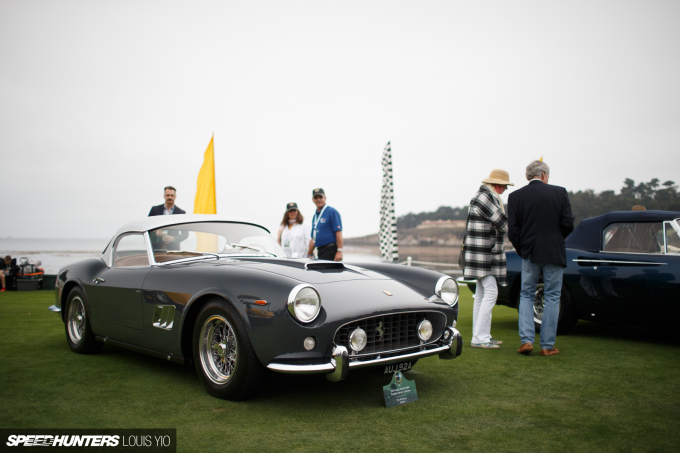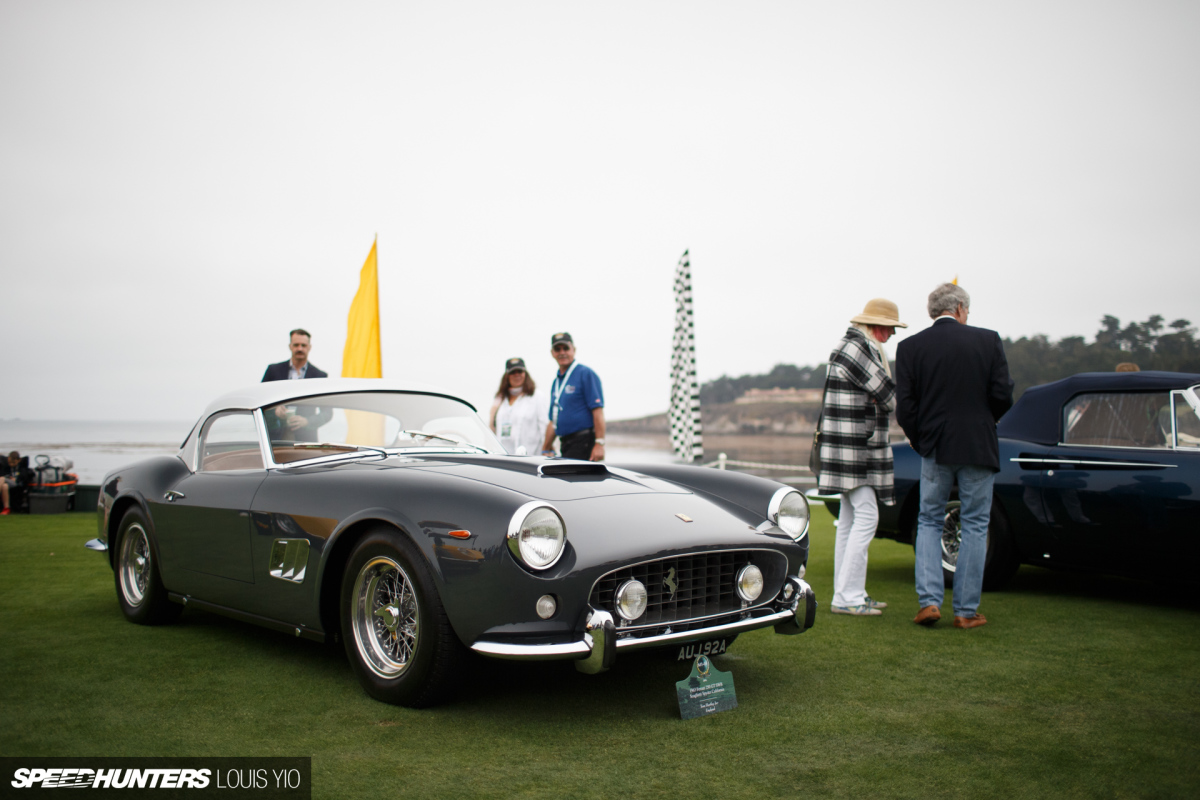 This Ferrari 250 GT is a Hollywood star car. It was in the greatest movie of all time: Charlie's Angels, the remake/s.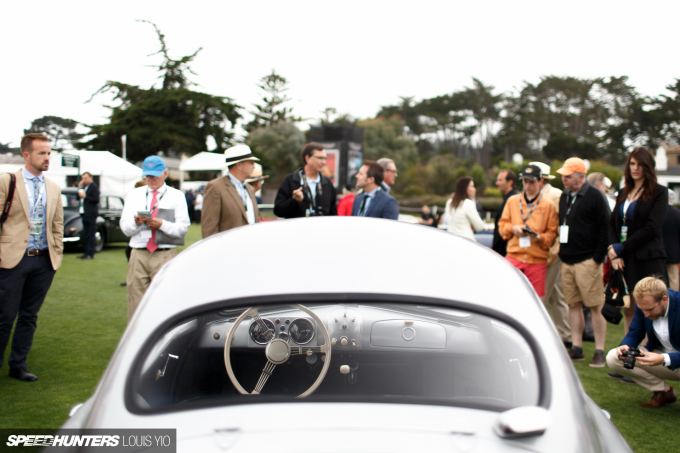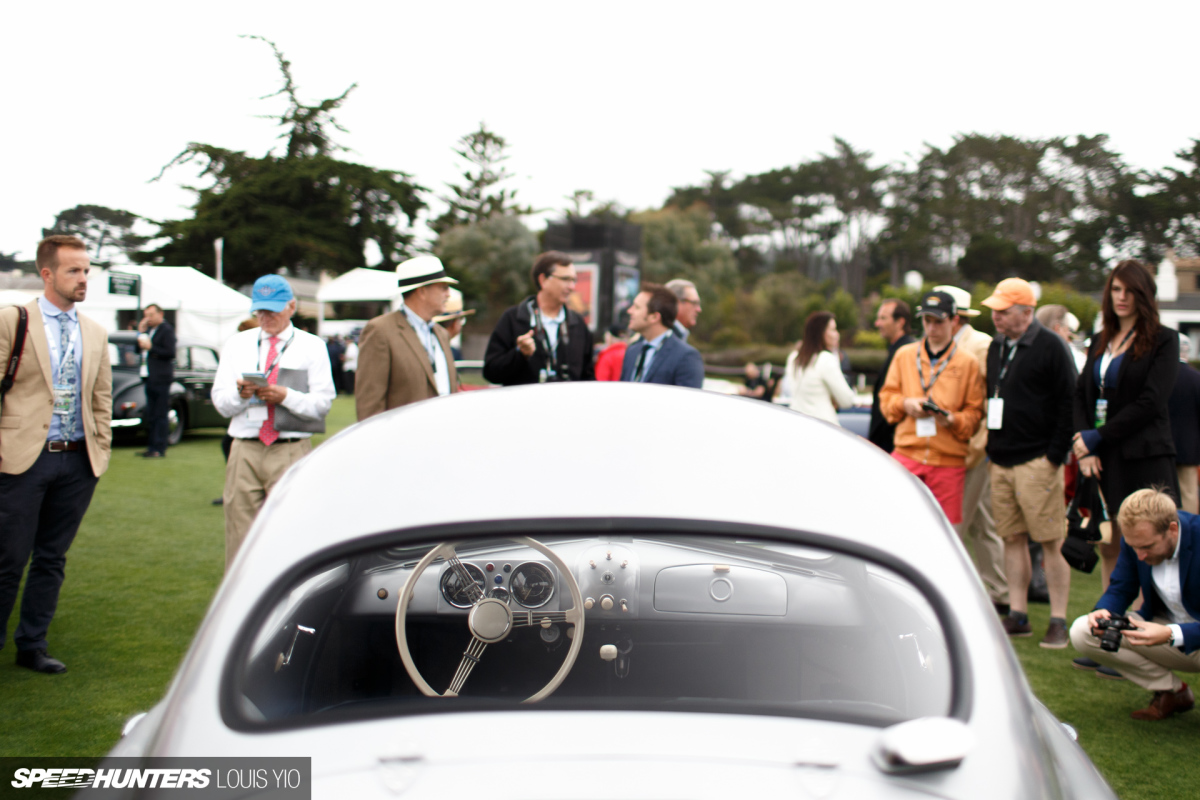 Because there are literally hundreds of photographers walking around the show, I tried some different angles to mix in with the traditional front three-quarter shots.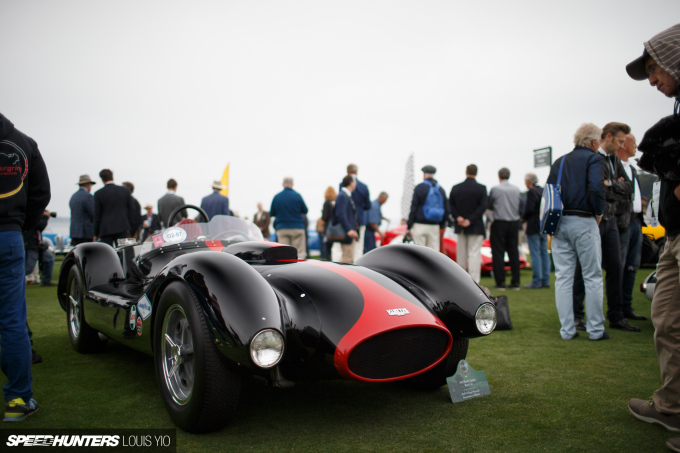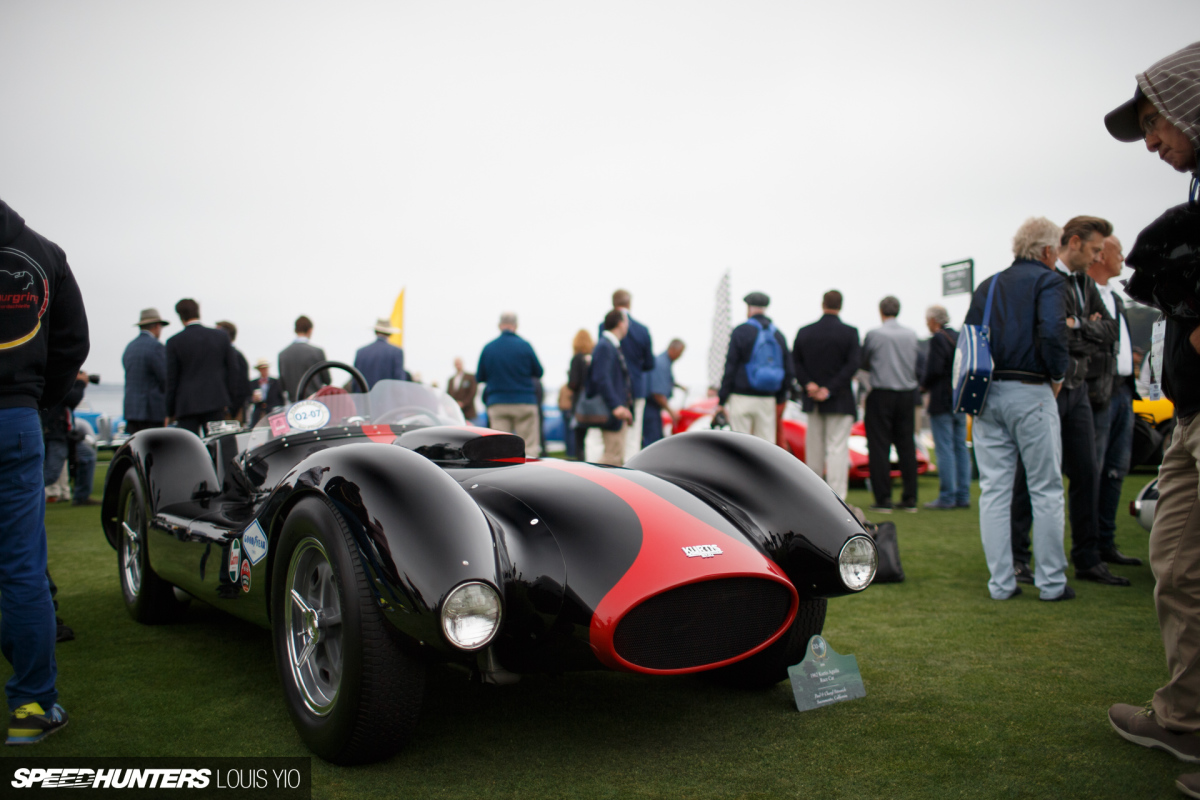 Yeah, yeah, this one is a front three-quarter, but it's okay because this is the last car built by famed IndyCar builder Frank Kurtis in 1962, the same year as the Shelby Cobra. Coincidence?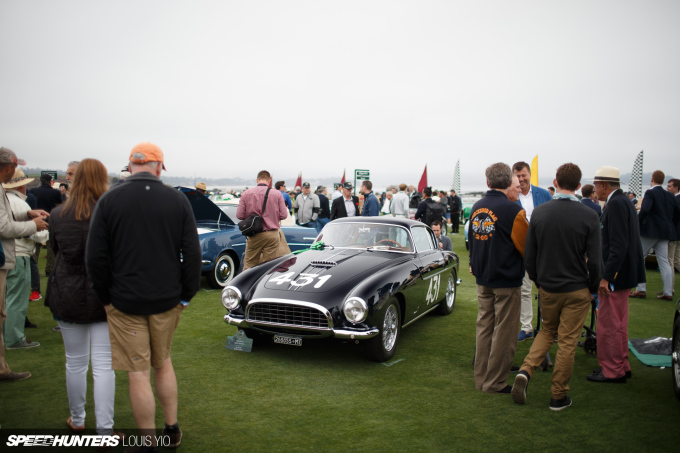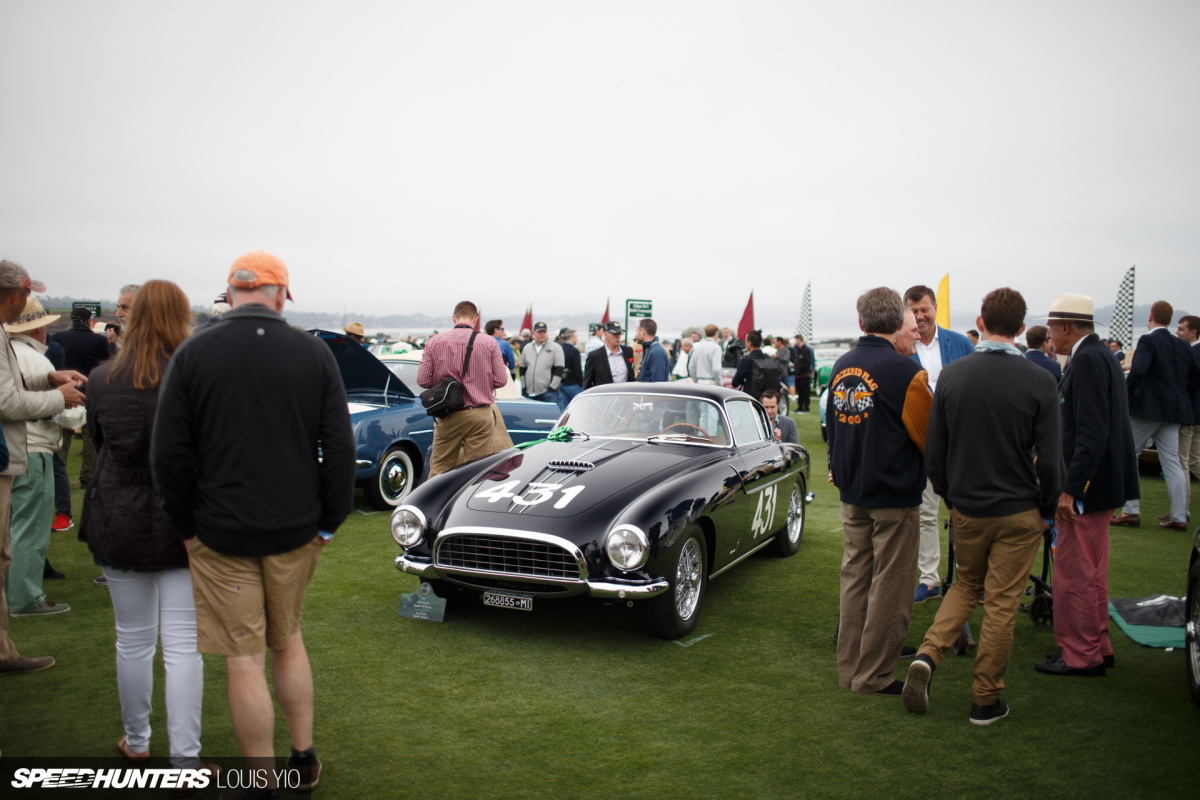 Here's a car that caught me off guard. I noticed this 'Ferrari' at a distance, but upon reading the sign at the bottom left, I realized that it was in fact a Fiat. A Fiat!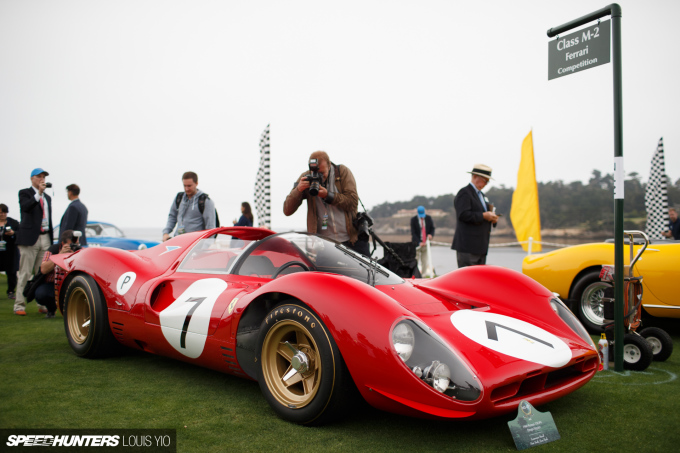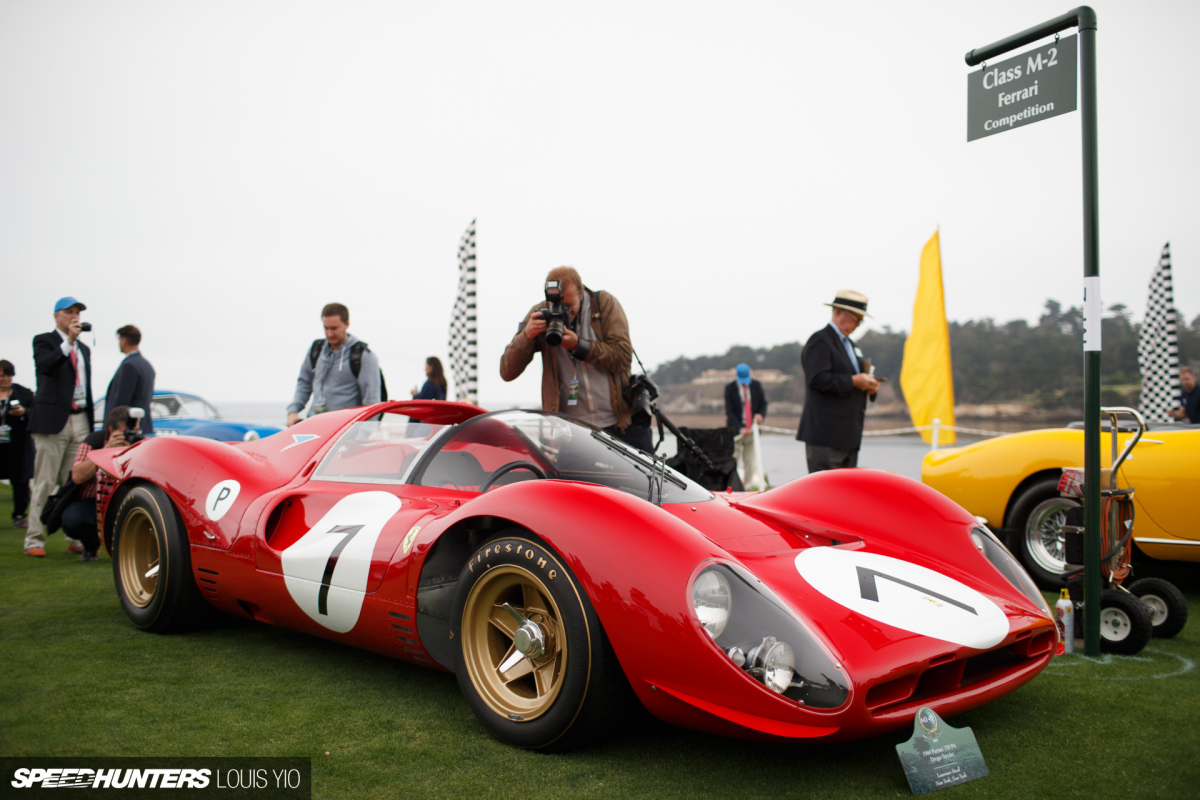 Sitting at the top of my Unobtainable Dream Car List is the Ferrari 330 P4. I remember seeing pictures of this thing as a kid, and just thought it was a giant Hot Wheels.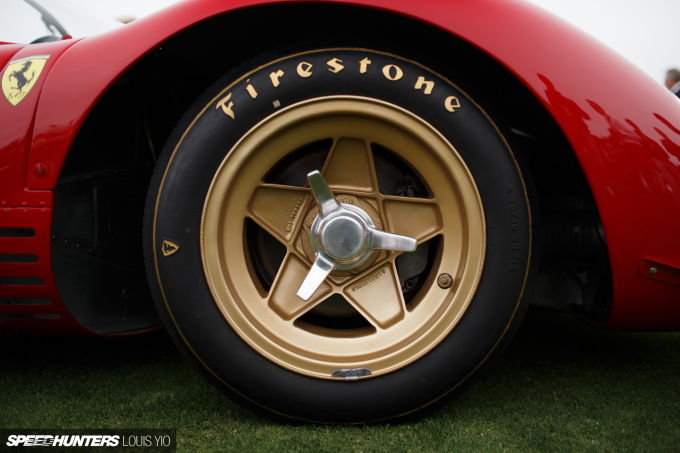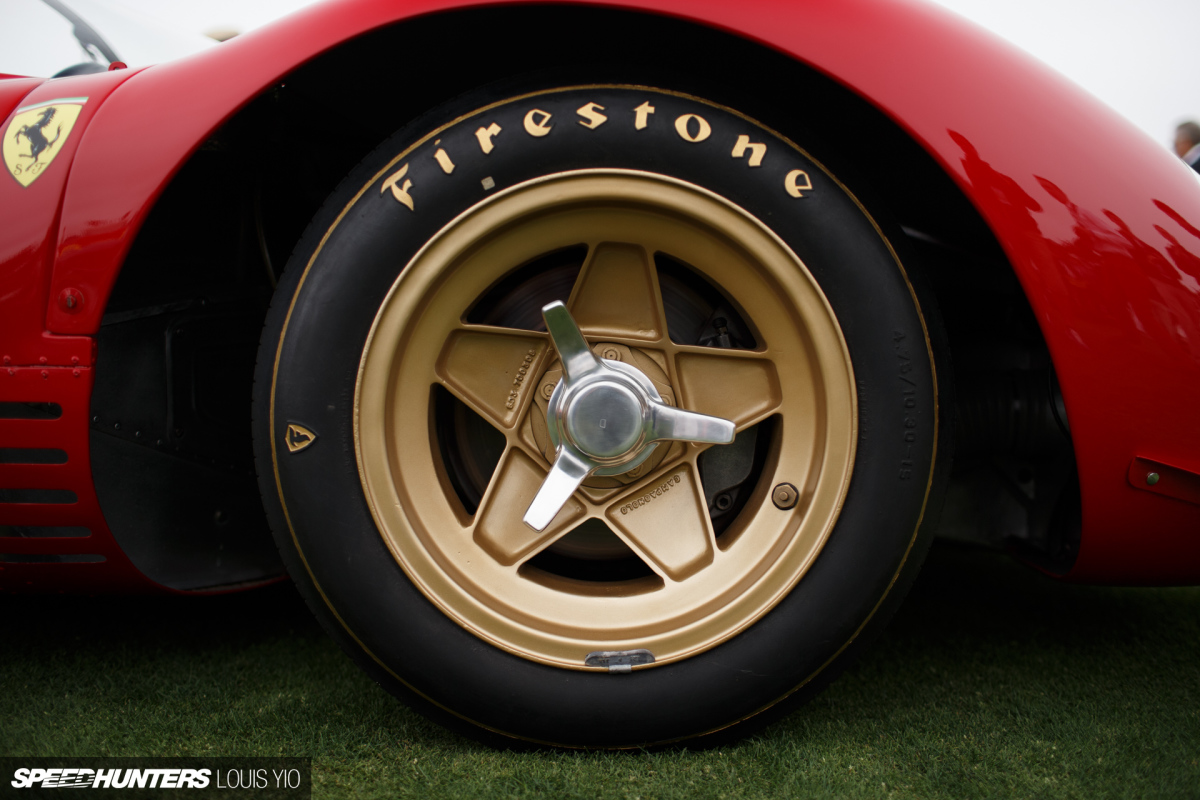 The P4, along with the Jaguar XJ13, will always be 1-2 on my list. Race cars from the '60s seem to be the most striking with their curvaceous bodies.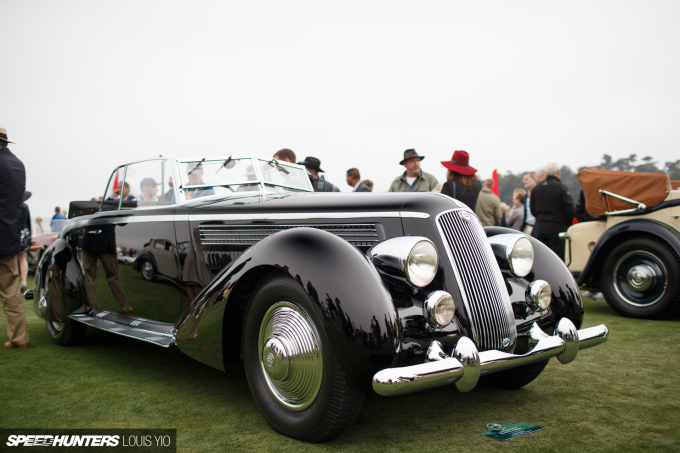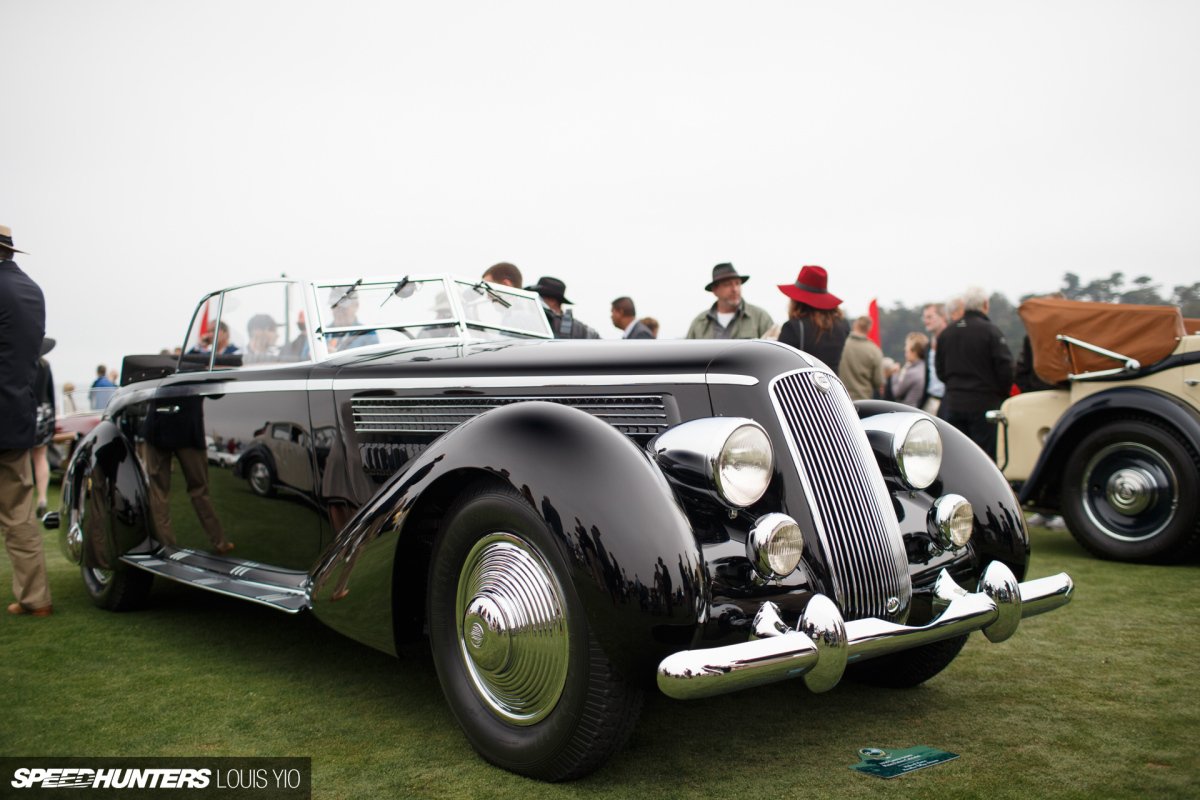 Everyone who brings a car to the Concours is vying for the coveted 'Best of Show' trophy. For 2016, it went to this car.
This Lancia Astura's long hood and side louvers seemed to grab to attention of the crowd and judges alike.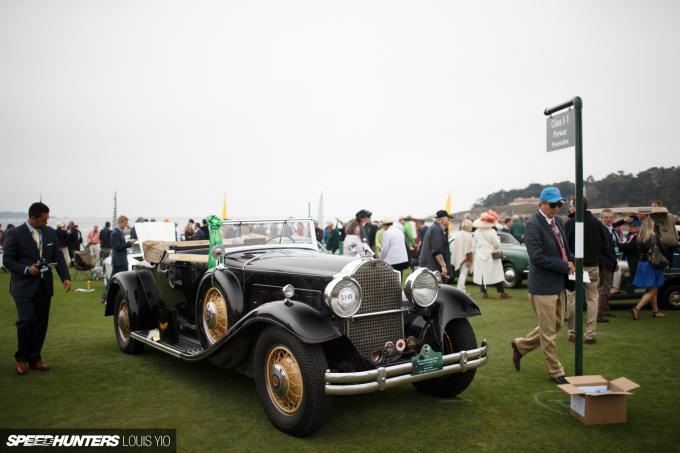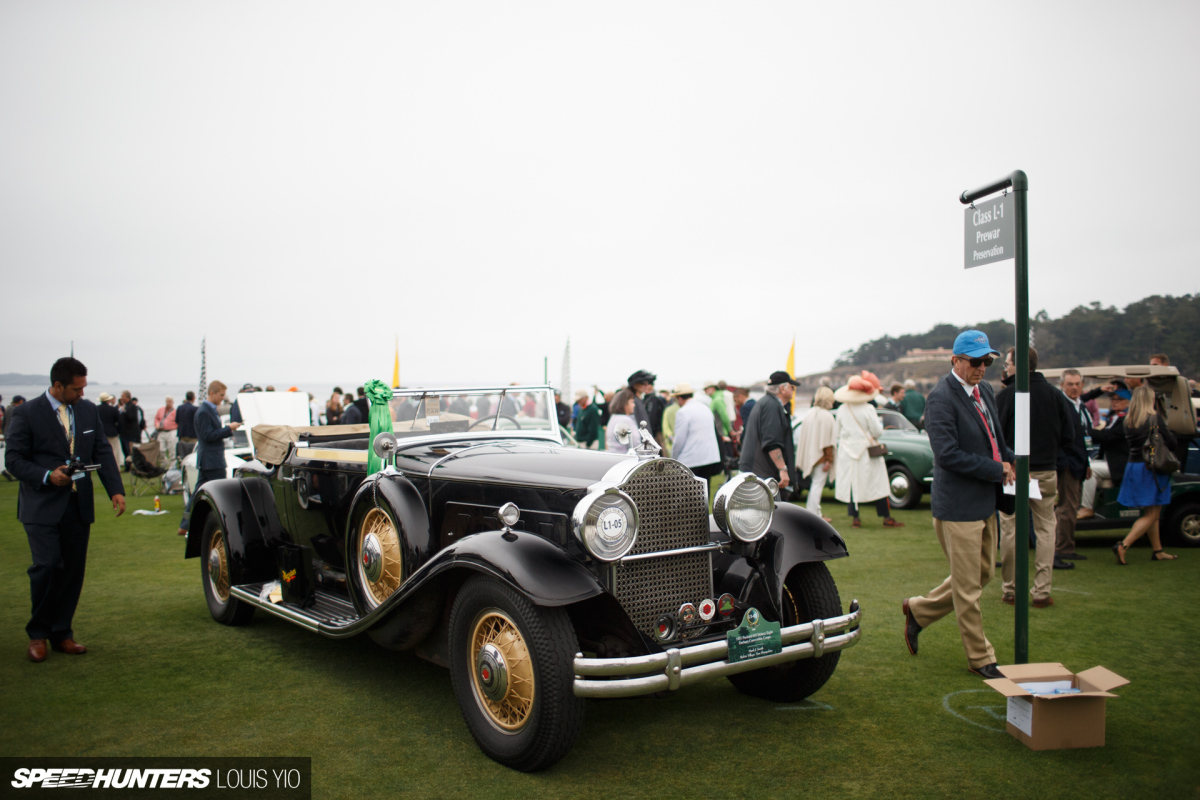 It's always nice to see a Packard, and even more so when it's in such great shape like this one.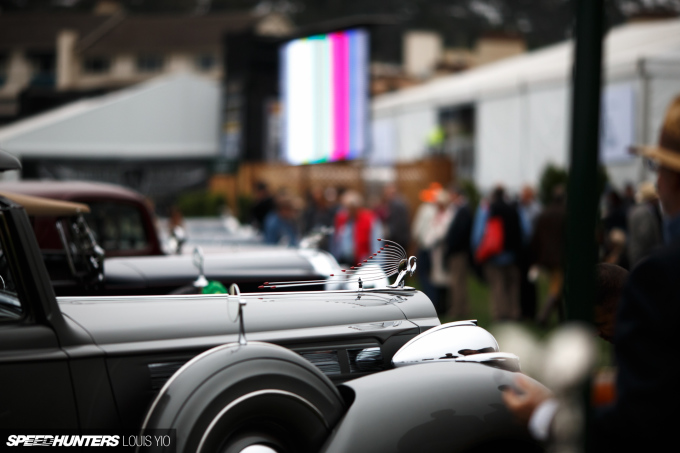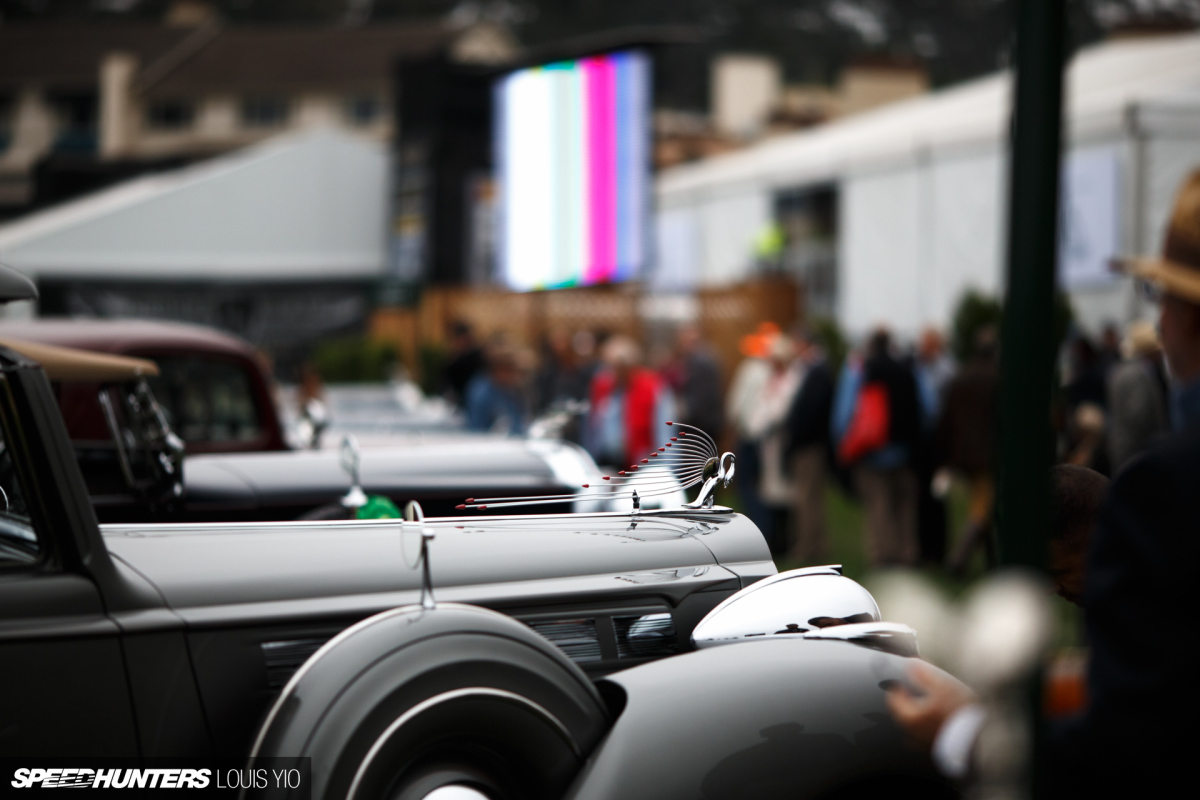 There were no less than eight Packards at the show this year, and with these cars comes unique hood ornaments as well. This elegant peacock(?) was out to win an award on its own. They should have a 'Best Hood Ornament' contest from 2017.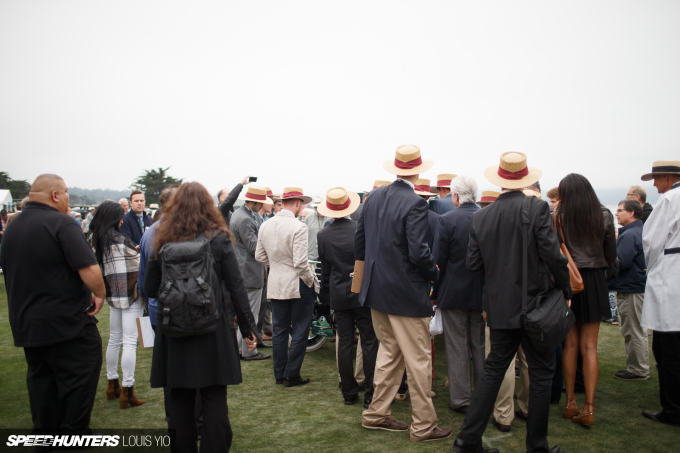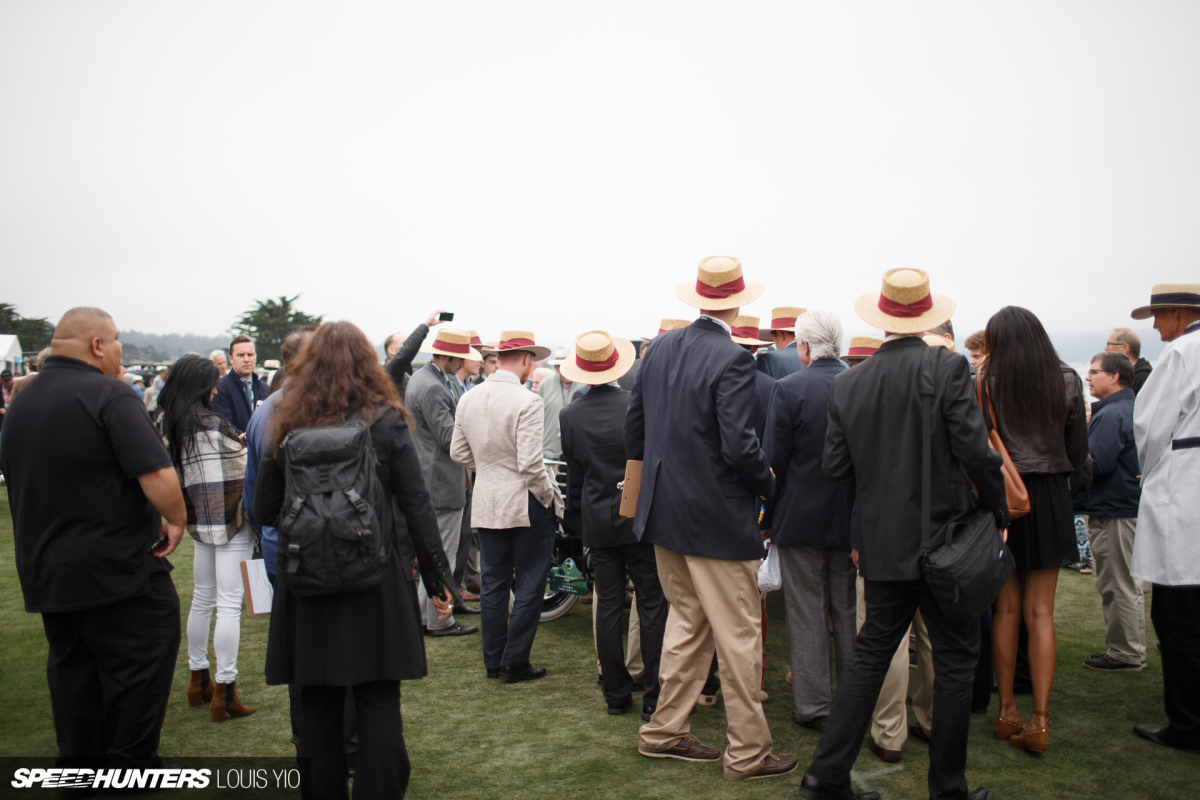 Here, we have a Panhard Levassor. I was wondering why there was a huge crowd surrounding it, so went in to investigate.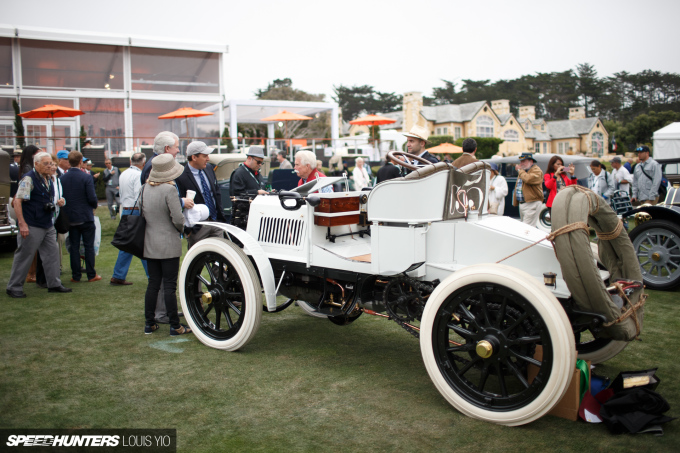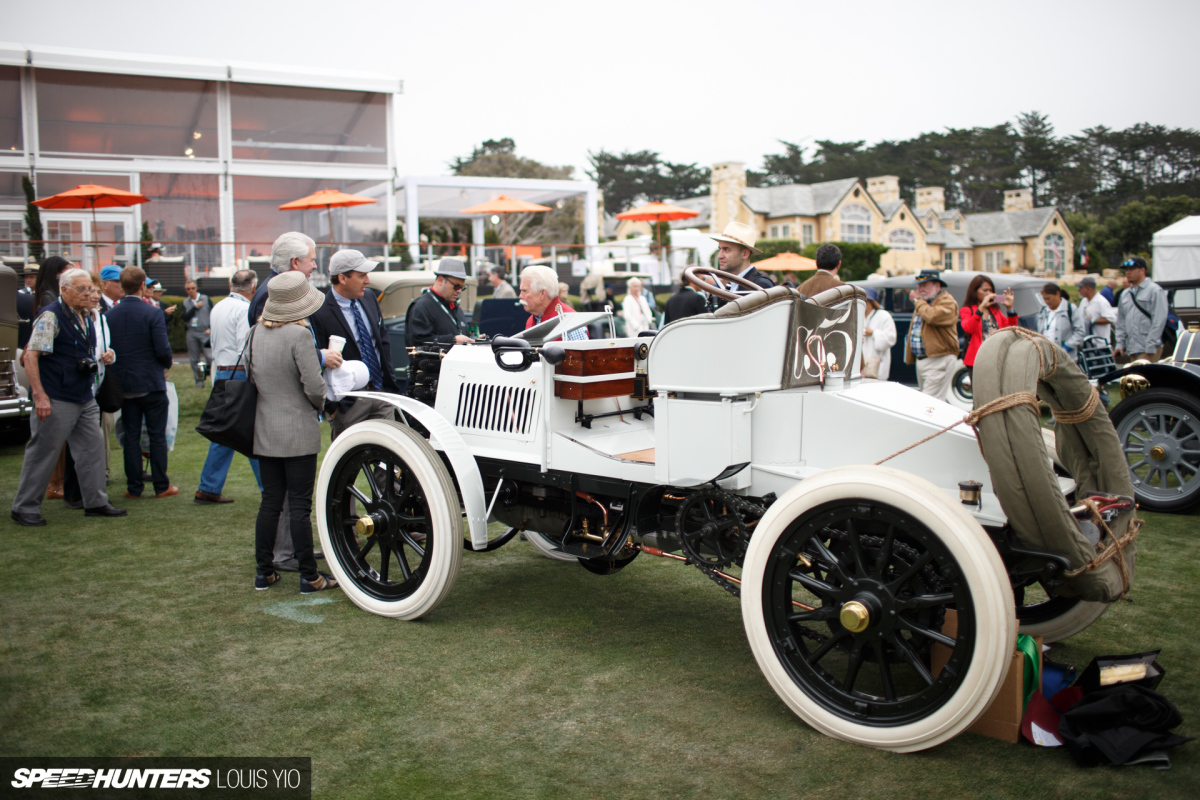 This thing is actually the first FR (front-engine, rear-drive) layout car.
We can all thank this 100-plus-year-old machine for our glorious FR cars.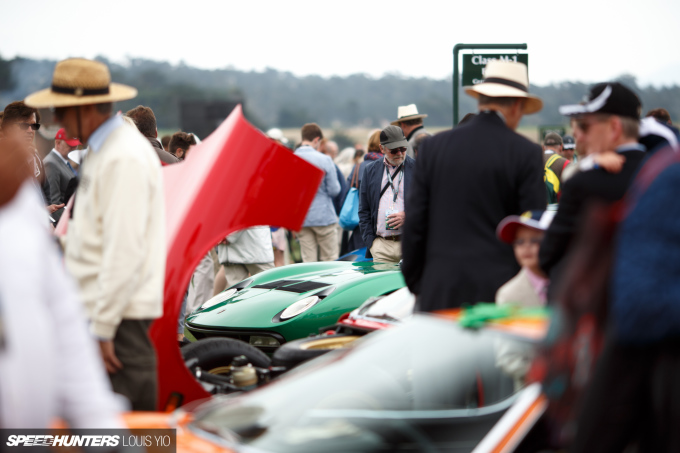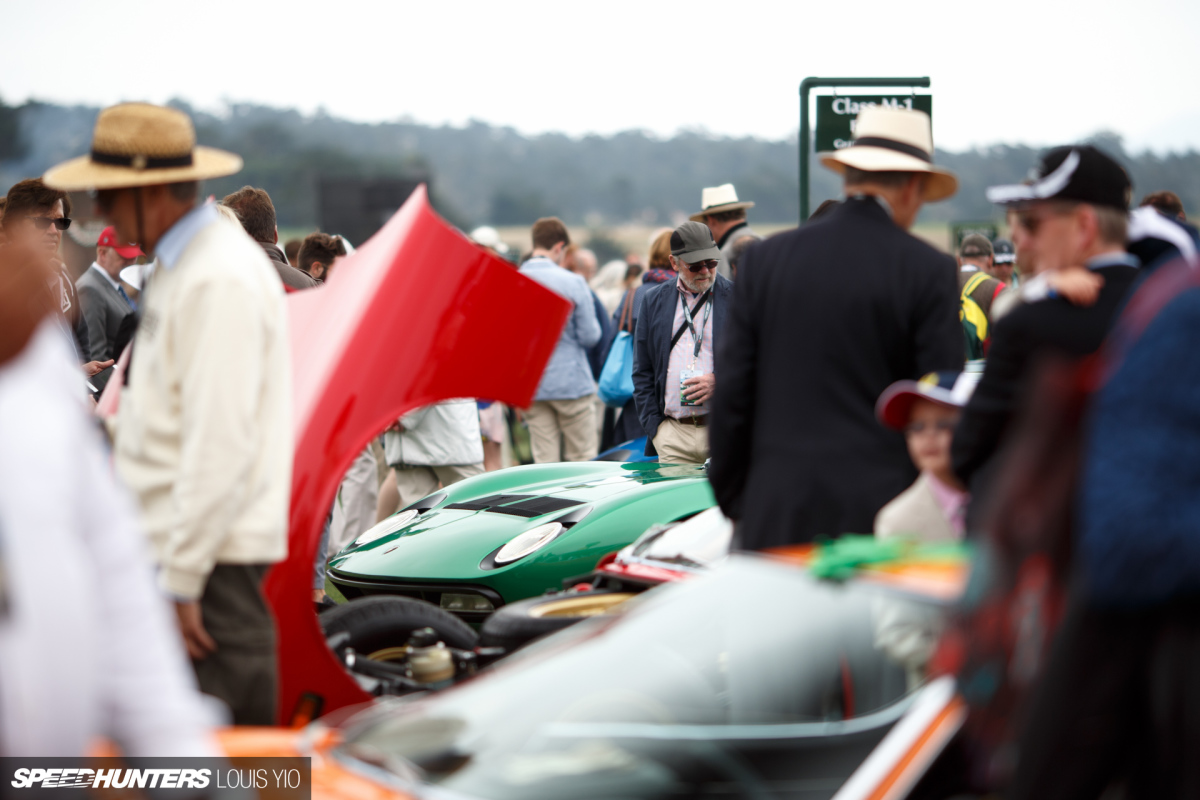 Also being celebrated this year was the 50th anniversary of the Lamborghini Miura.
I'd probably rank this third on my Unobtainable Dream Car List. Maybe second.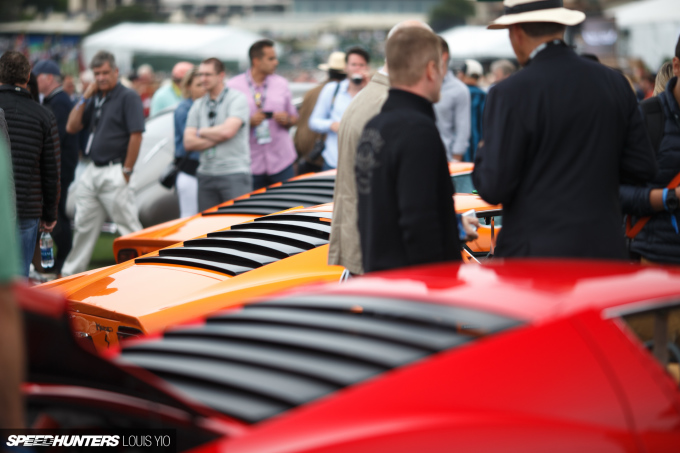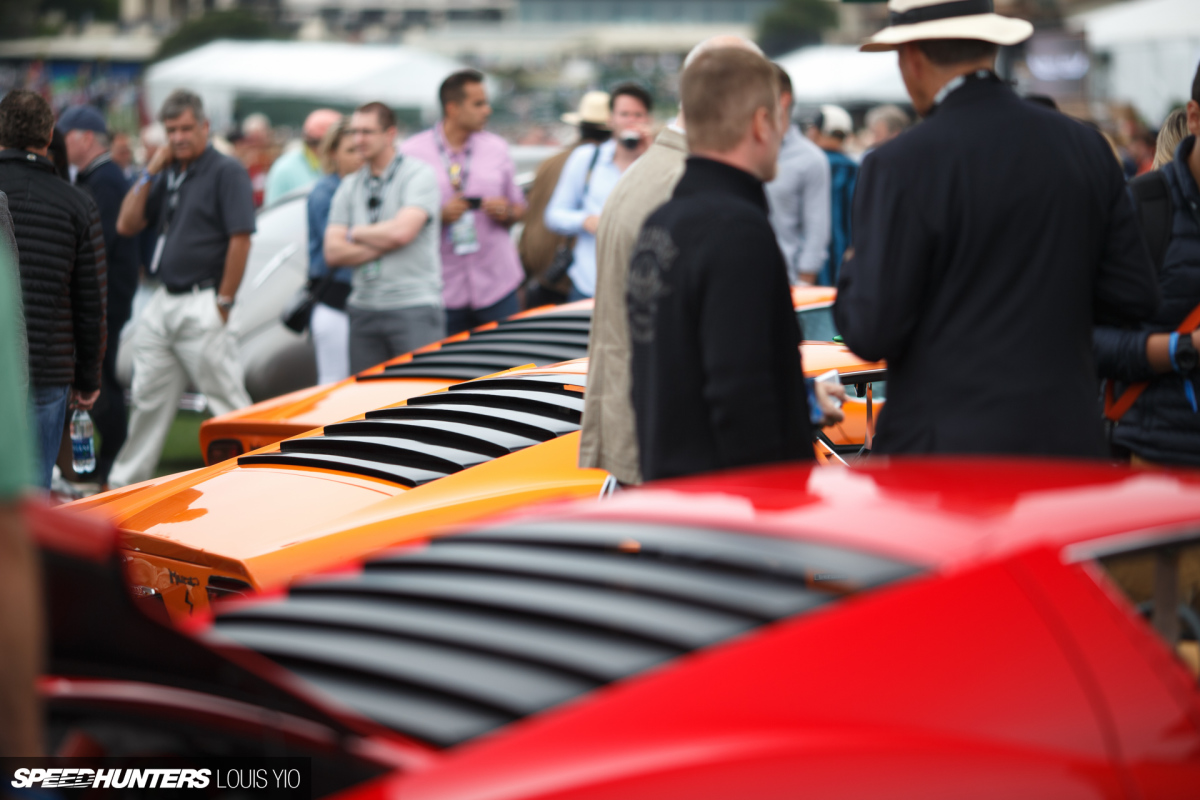 The presence of Miuras at The Quail was a bit larger, and Dino will have his coverage on that in the coming days.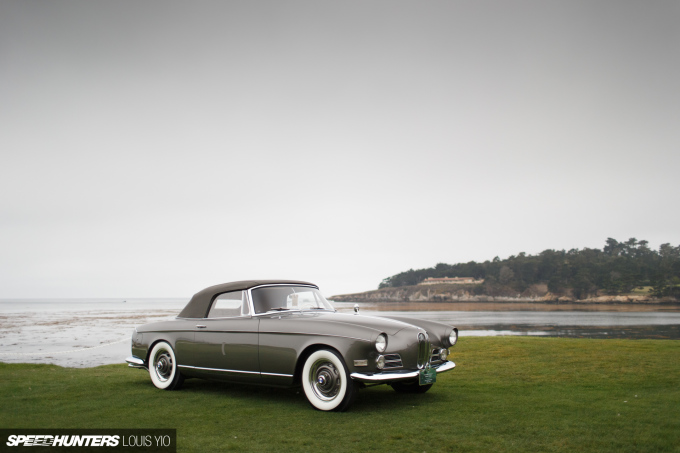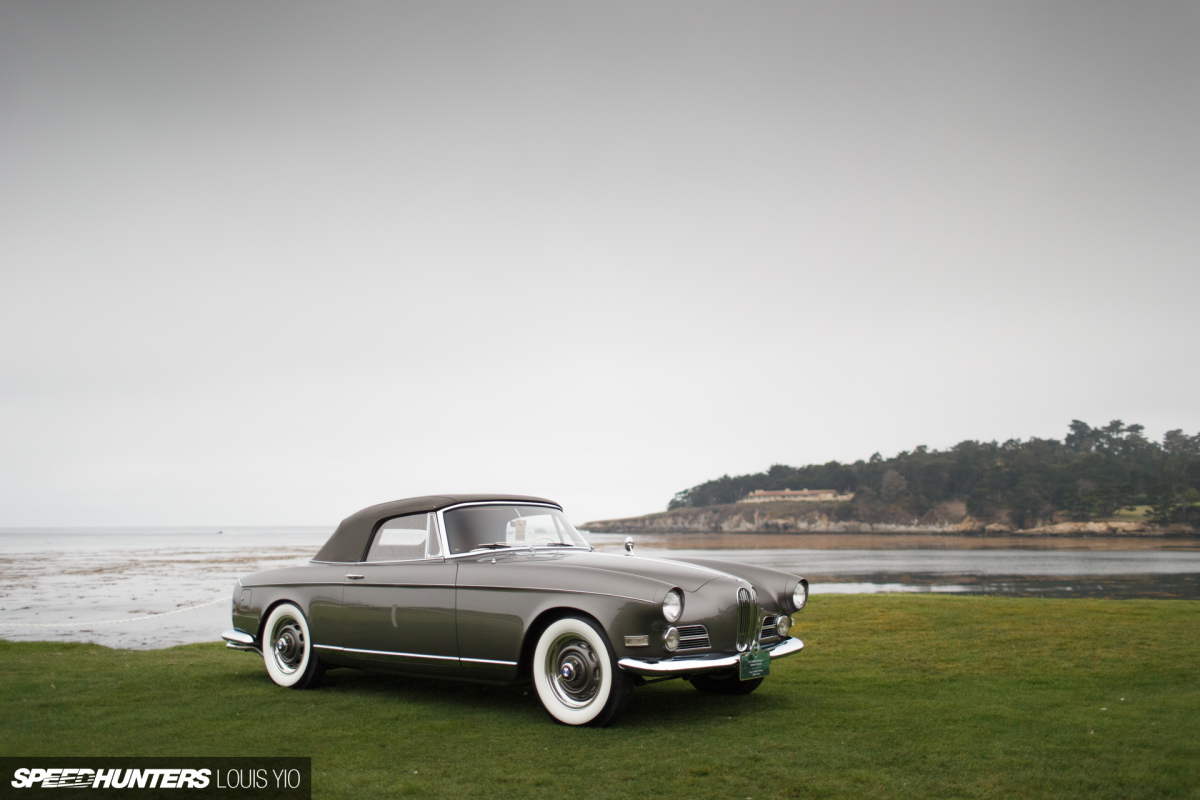 2016 marks 100 years for the Bavarian Motor Works.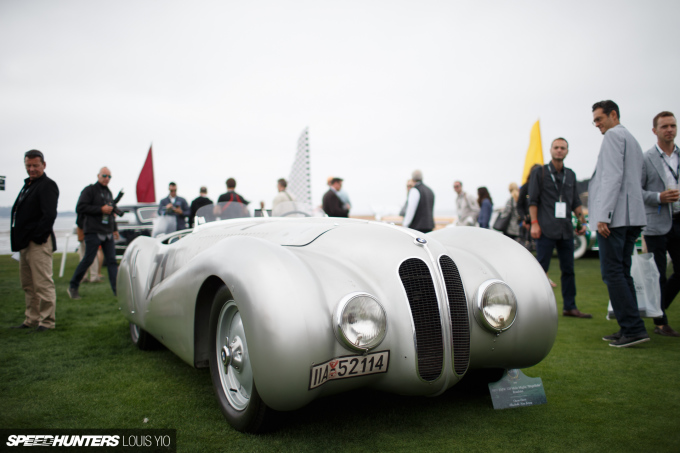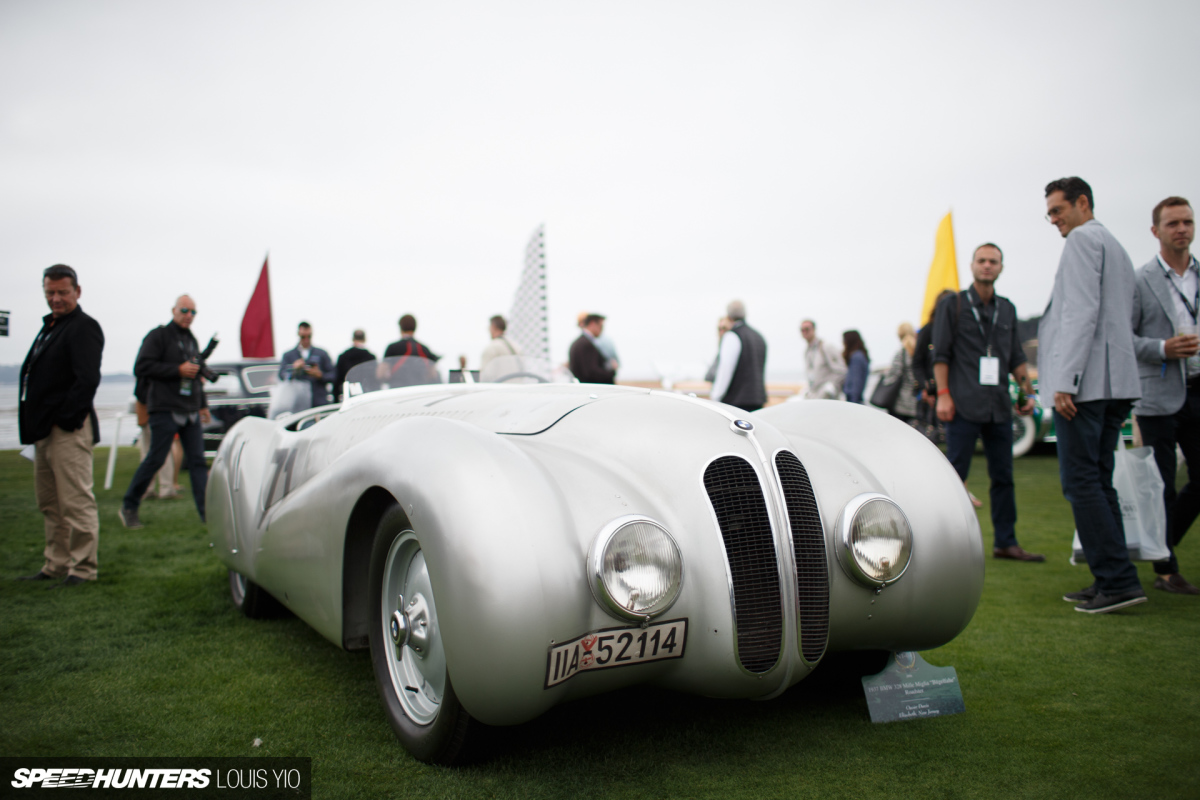 I'll have a post dedicated to the sublime manufacturer in a few days, so don't miss out on that as well.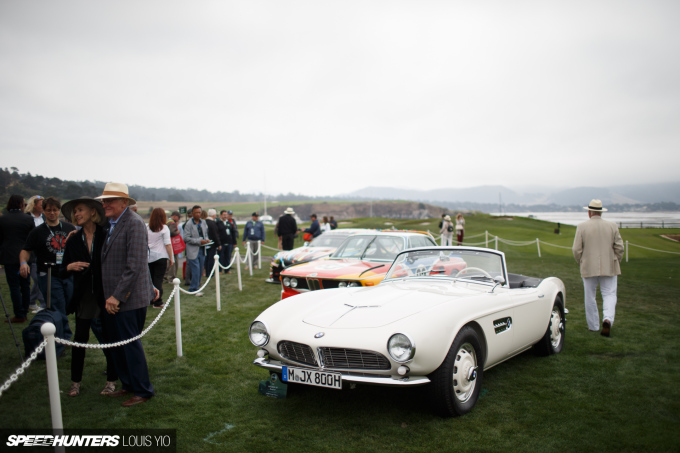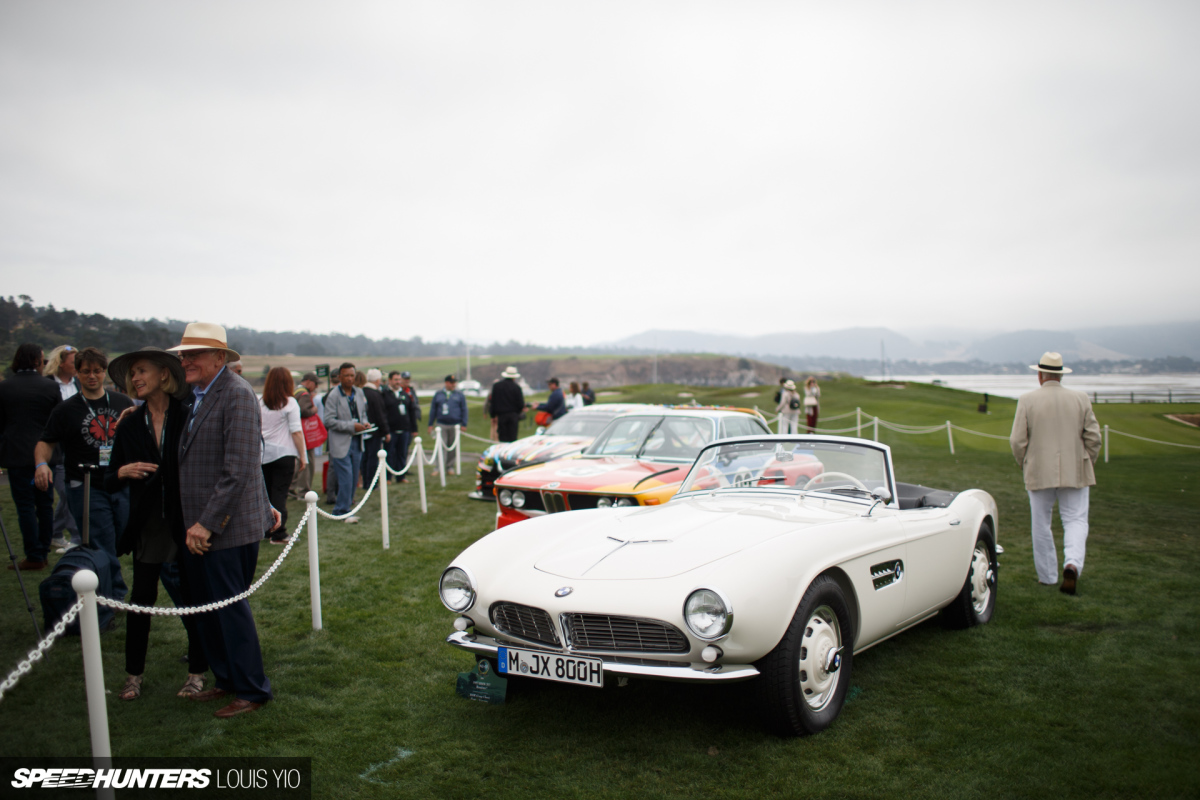 I know BMW made these 507s at a loss in the '50s, but I just wish it had made more of them. They're almost the perfect roadster to cruise down PCH in on a nice summer day.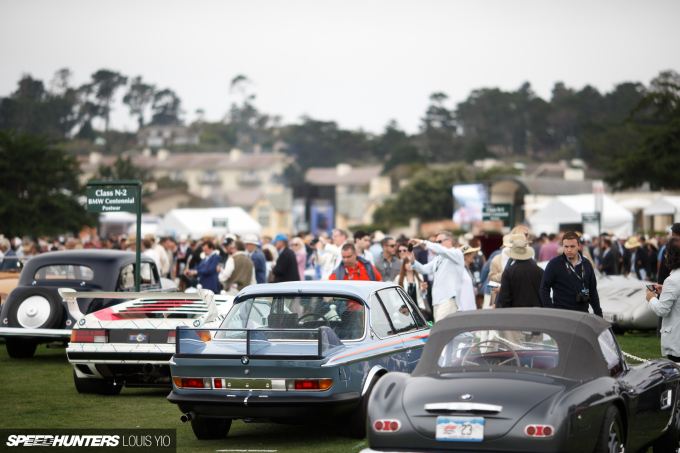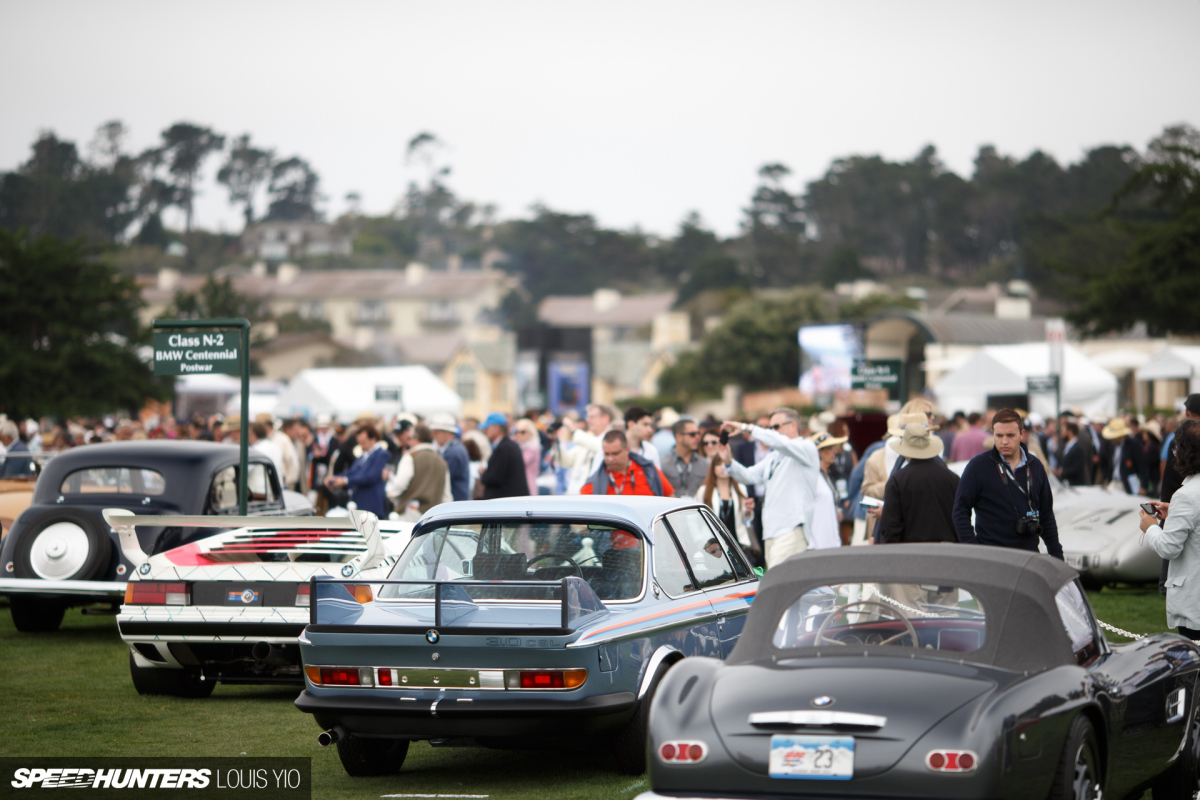 Like WRC, I think the European Touring Car Championship's homologation rules may have been a godsend. Because of it, we got to see the E9 CSL.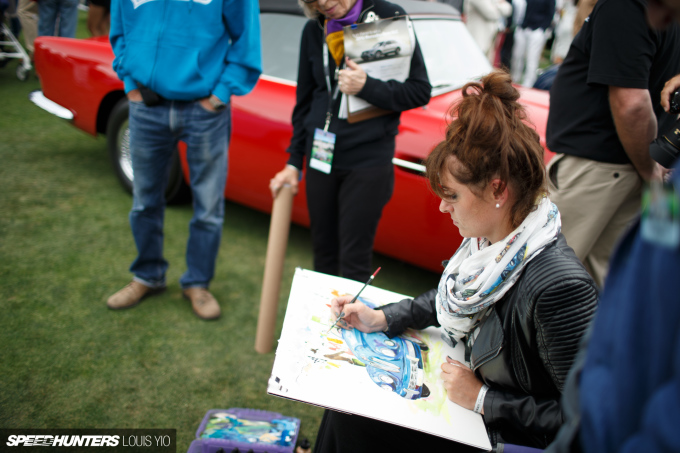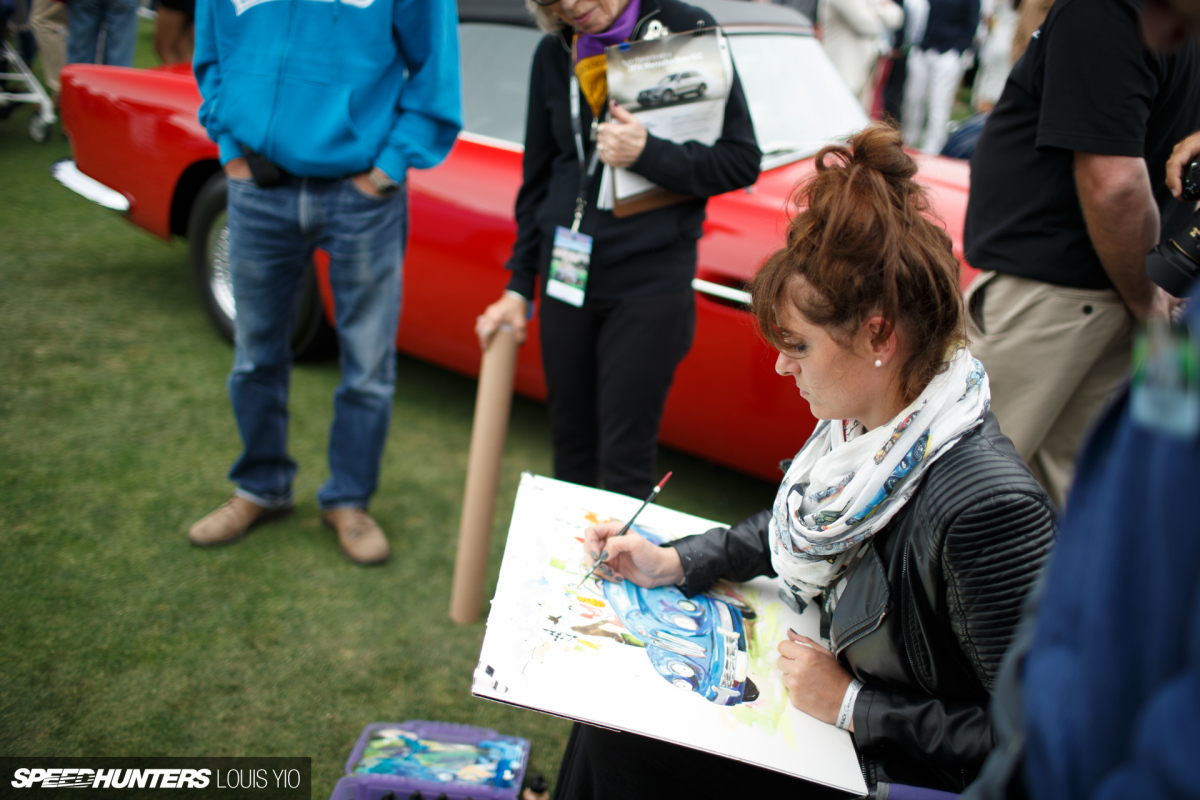 I stumbled upon this artist, who I also saw at The Quail, painting masterpieces of various cars during the show.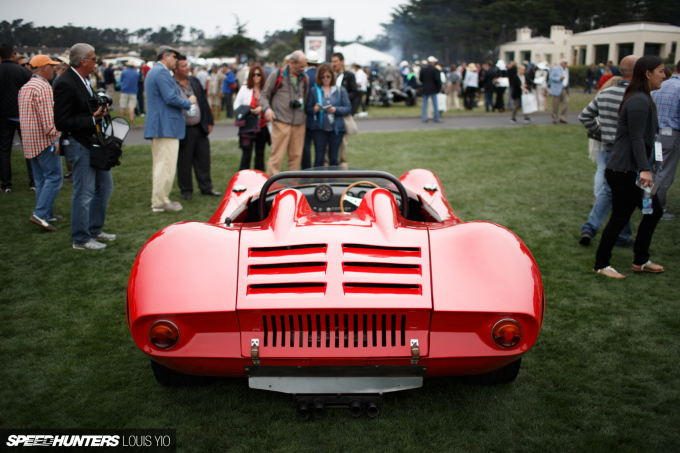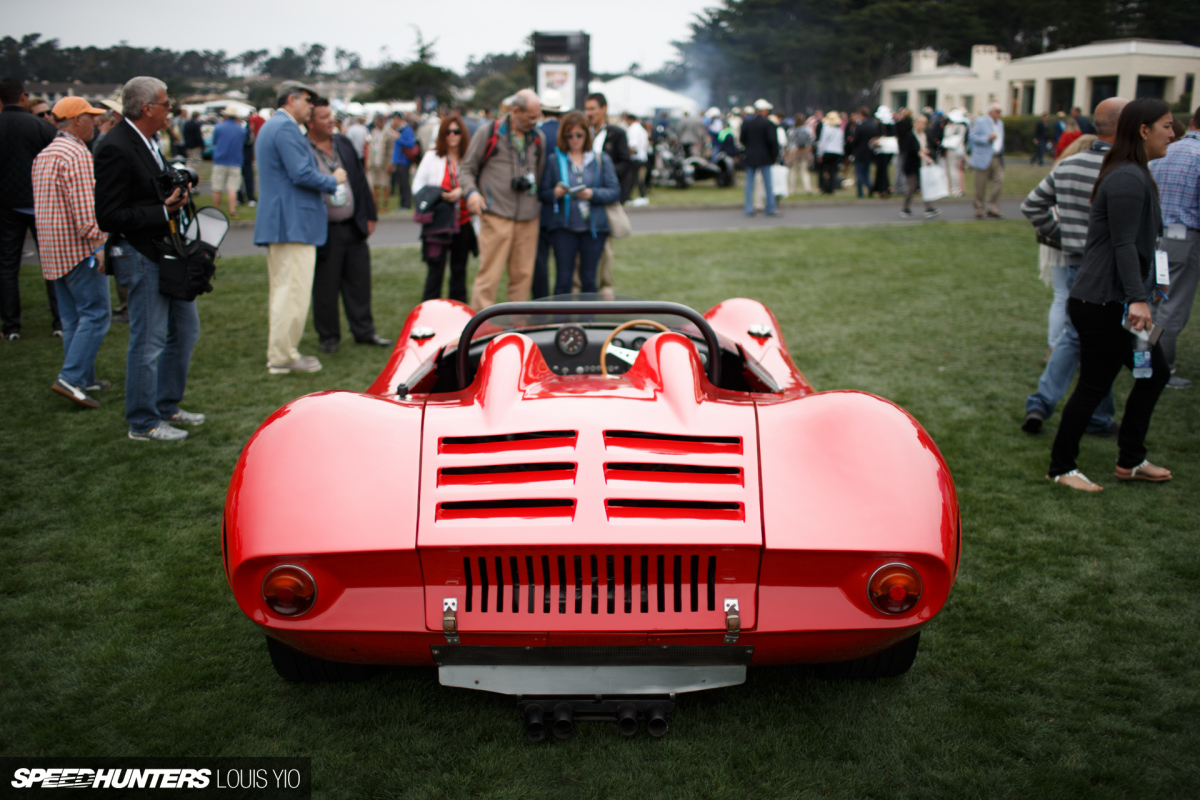 On the far side of the lawn was this Bizzarrini P538; that '60s styling hitting me in the feels again.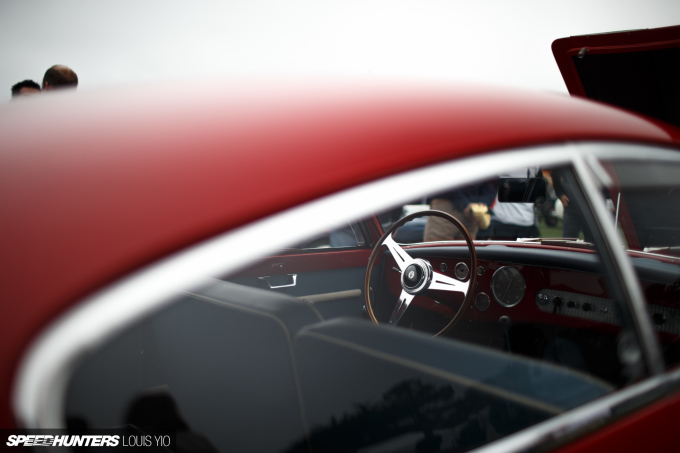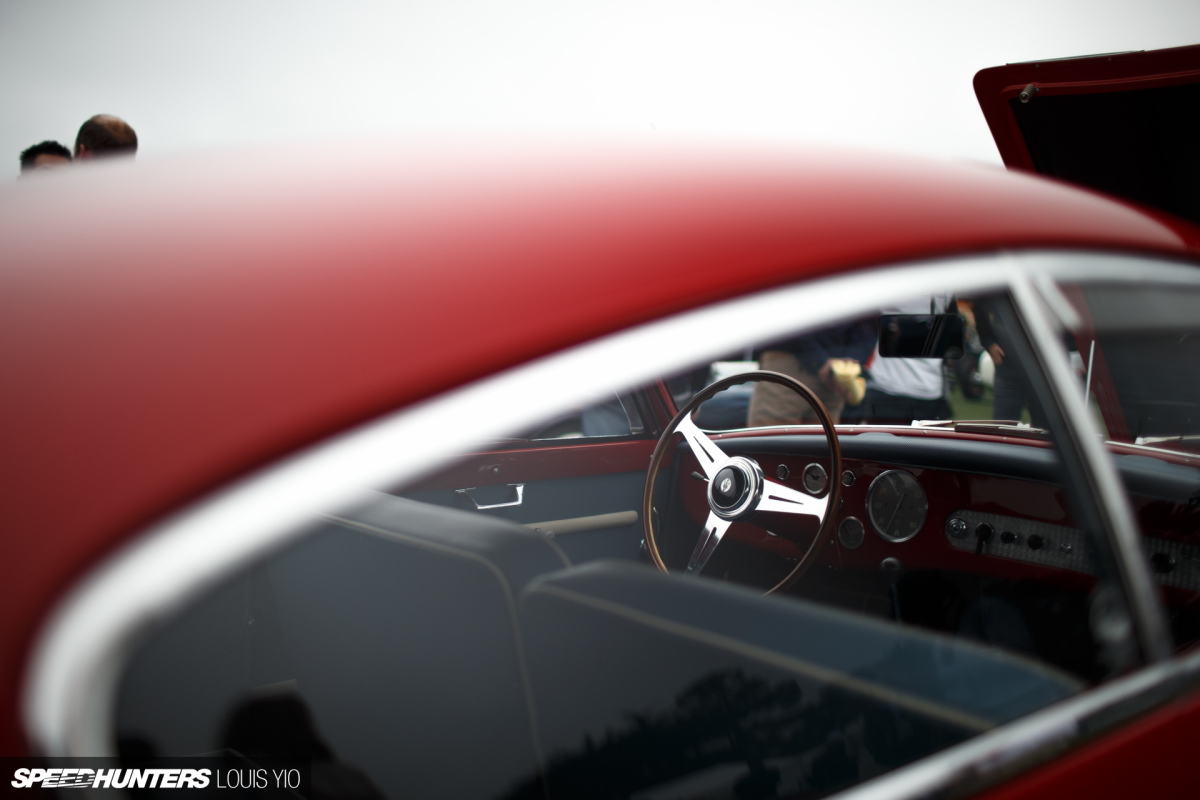 The Pebble Beach Concours d'Elegance was an eye-opening experience to say the least. I'll be the first to admit that I don't know a huge amount about classic cars, but hopefully with each show I visit, the more I'll learn to appreciate them. We have more content coming your way from Monterey Car Week 2016, so keep your eyes peeled.
Louis Yio
Instagram: @lusciousy
louis@speedhunters.com
Cutting Room Floor