Pagani is well known for creating quite a few 1 of 1s, but by that notion the car you see here – despite being the only example in the world – is more like the 1 of all.
This is the second Zonda C12 prototype (Pt2 as it was known at the factory), which was used all throughout 1998 to develop the production car that debuted the following year at the Geneva Motor Show and effectively put Pagani on the map.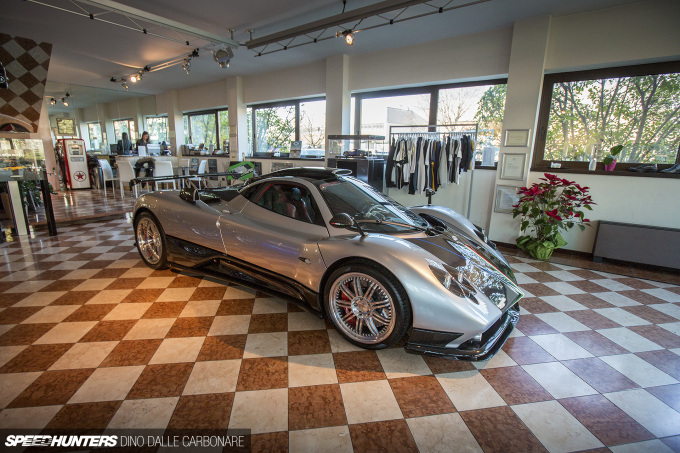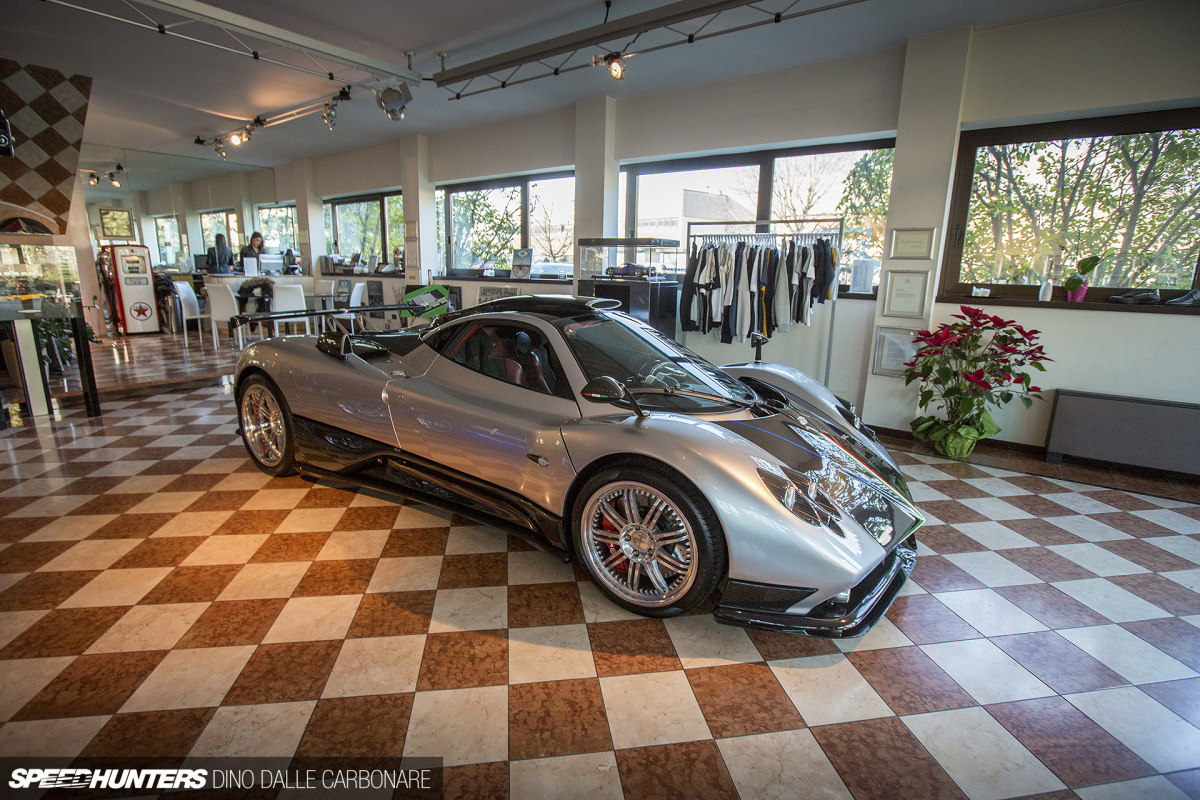 Initially fitted with the AMG M120 6L V12 engine which developed 389hp and 570Nm of torque, the prototype was used as a test bed for every Zonda evolution thereafter. It racked up an insane amount of miles in the process – 1,000,000km (621,371 miles) to be precise – as it put a multitude of components, including engines and gearboxes, through their paces.
For a car that's 18 years old and been subjected to some serious abuse, you might be wondering how it still looks so shiny.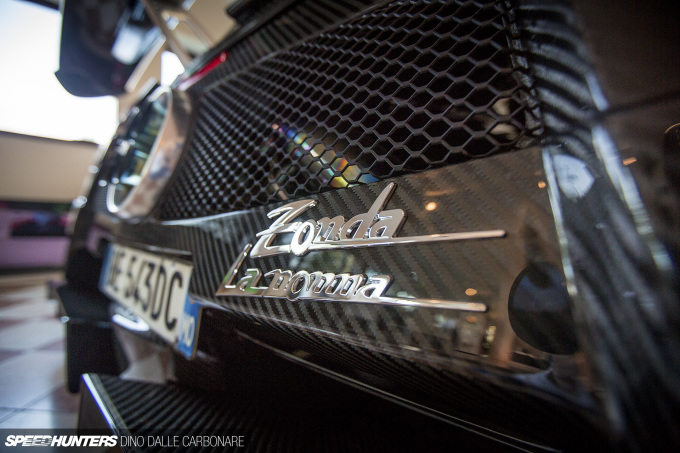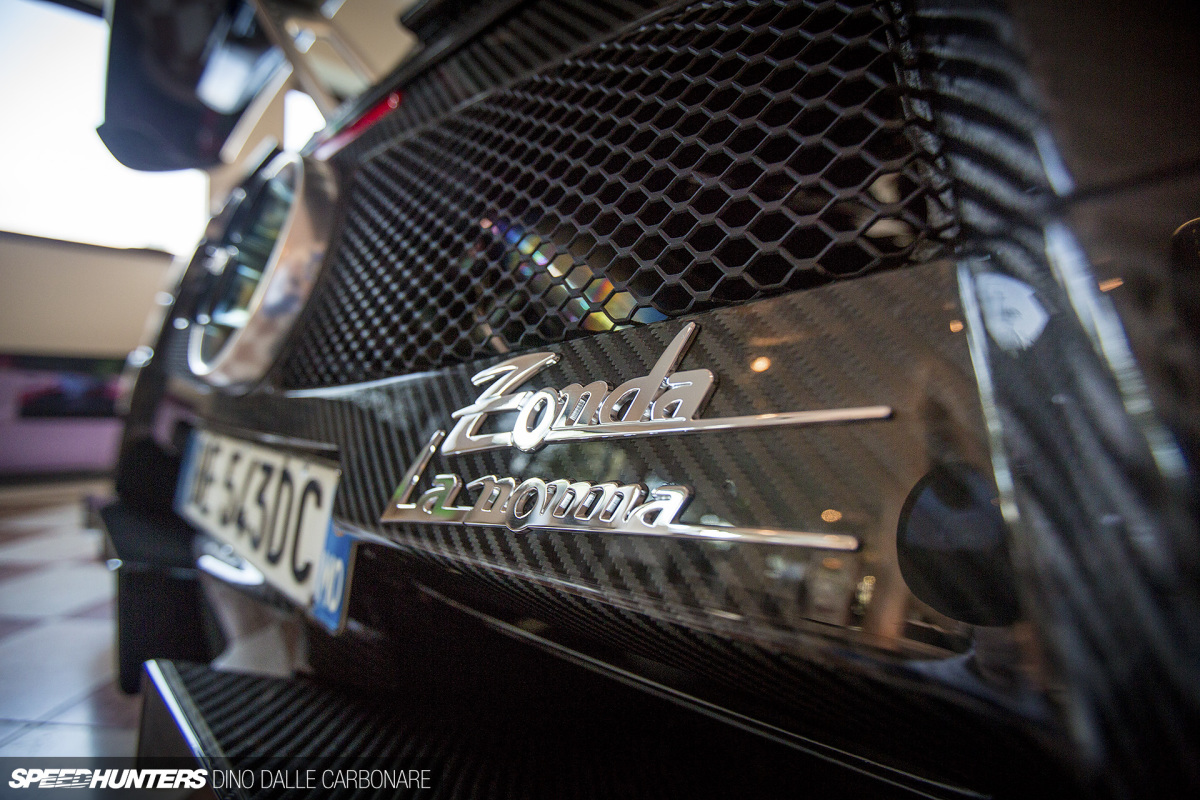 Well, that's because last year the employees at Pagani restored the car and brought it back to a factory perfect finish, just in time to surprise Horacio Pagani on his 60th birthday. Being the oldest Zonda in existence, and having been around the block more than a few times, it's for a long time been lovingly referred to as La Nonna, or the grandmother. That name's been made official too, with a billet aluminum badge directly beneath the Zonda emblem.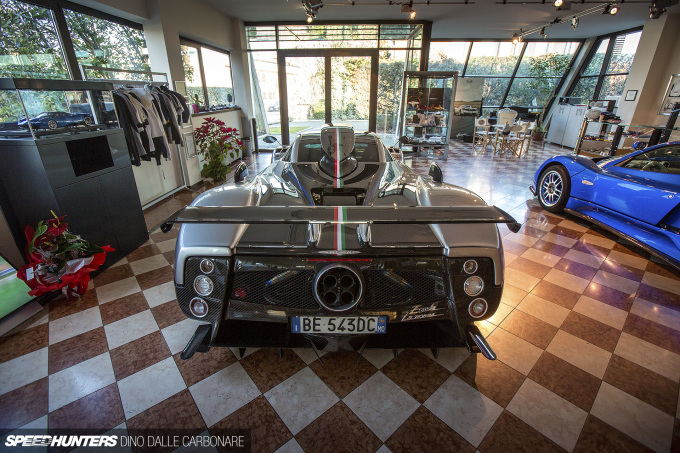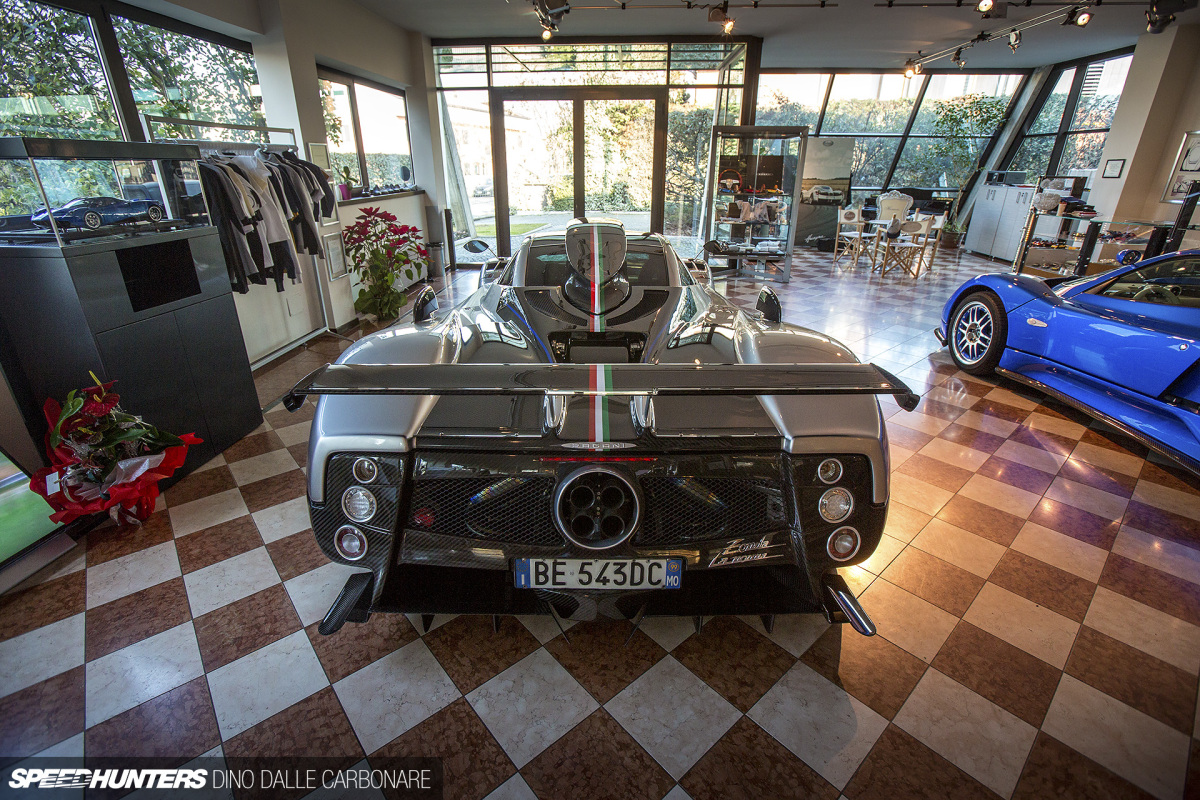 An Italian 'tricolore' line was also painted right across the center line of the car in the same way that it was done to the Zonda Cinque, which La Nonna was also a test bed for.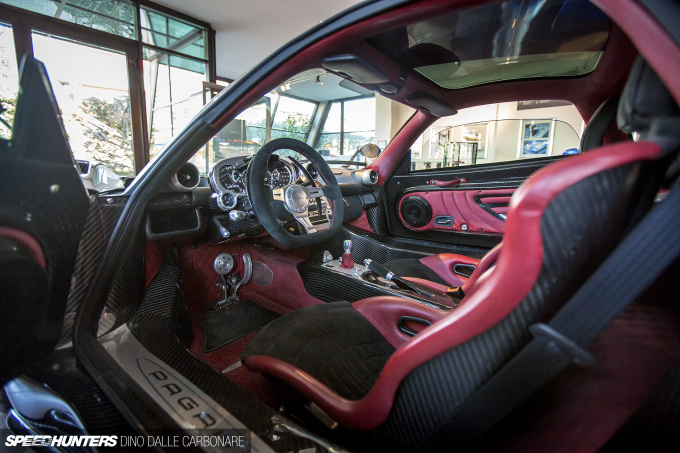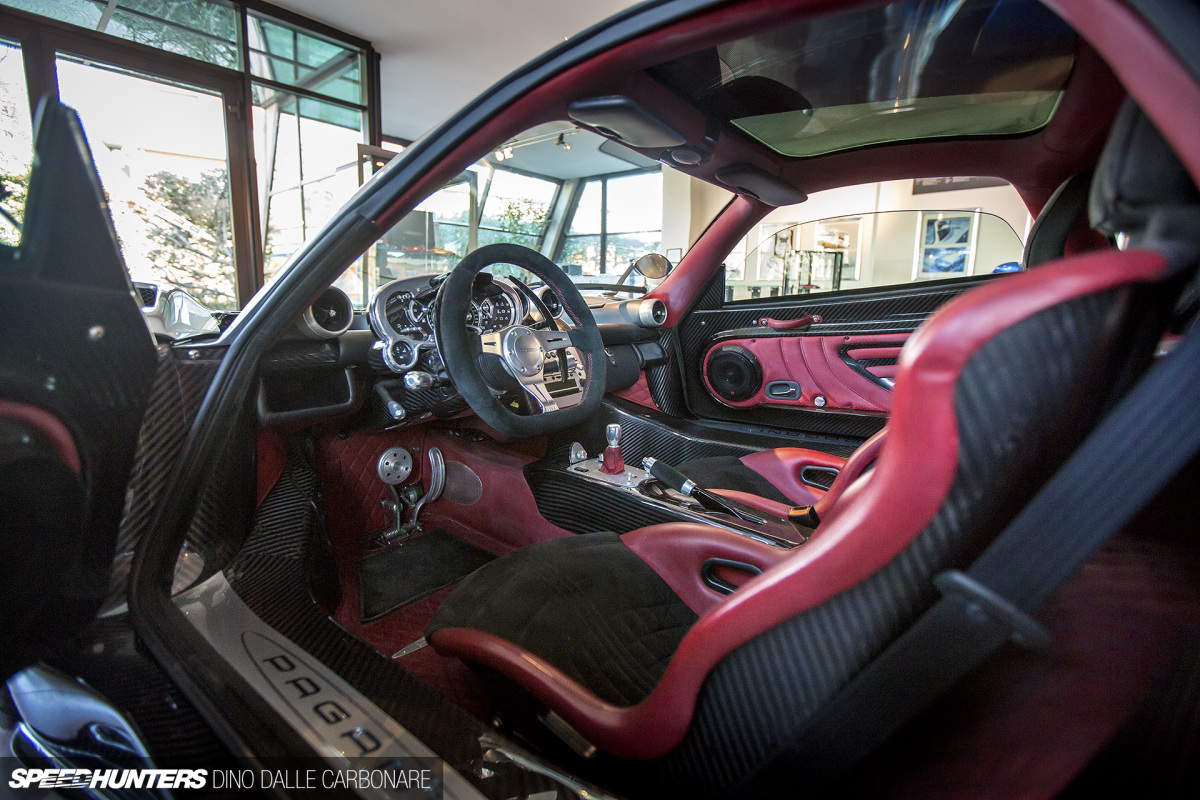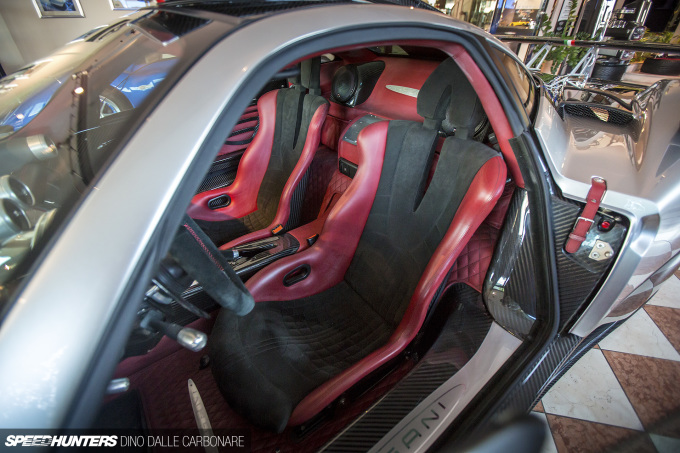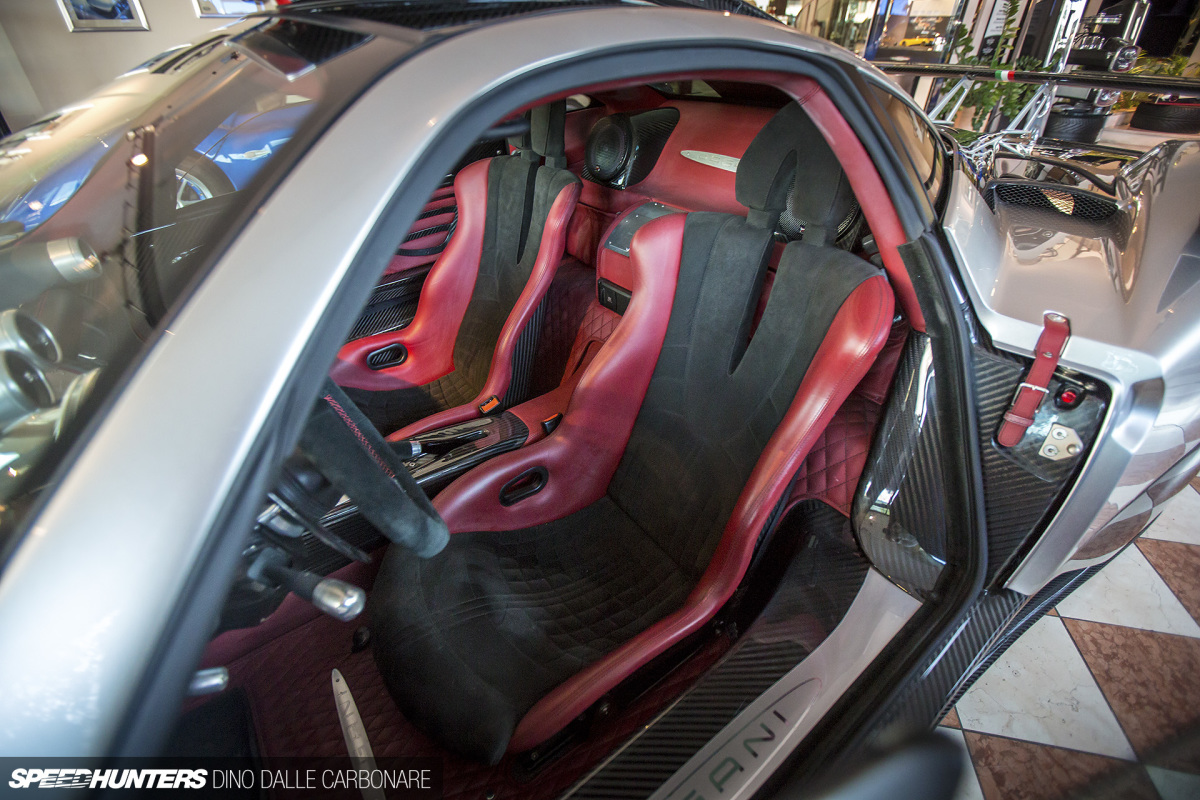 Having been driven all around the world for development purposes, the interior was rather well used before the restoration, but now it benefits from a complete leather and suede retrim which brings a modern feel to the cabin.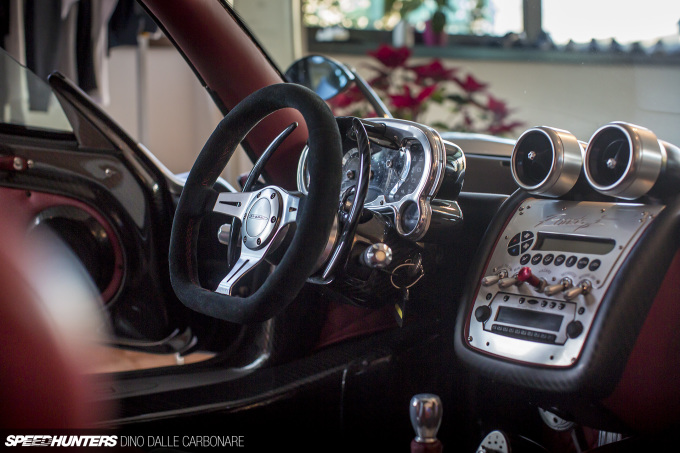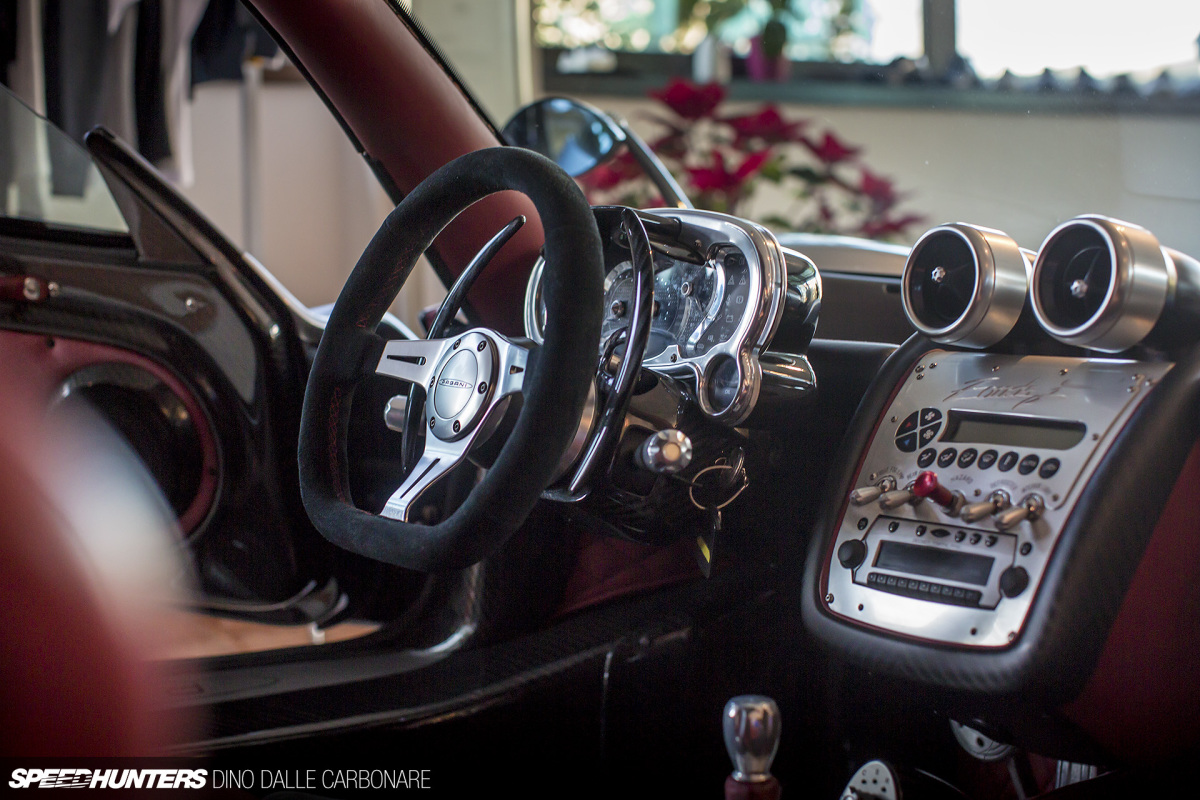 The car started out with a manual transmission, but for the Chinque development it was fitted with an Xtrac automatically assisted 6-speed sequential, which is actuated via the long paddles behind the steering wheel or by pulling on the short stubby lever in the center console.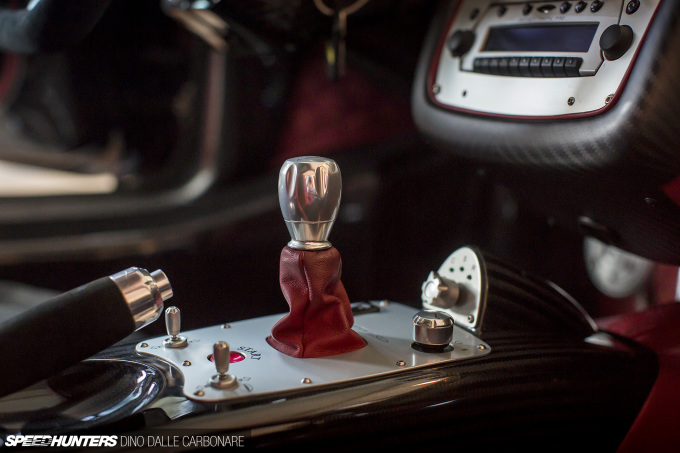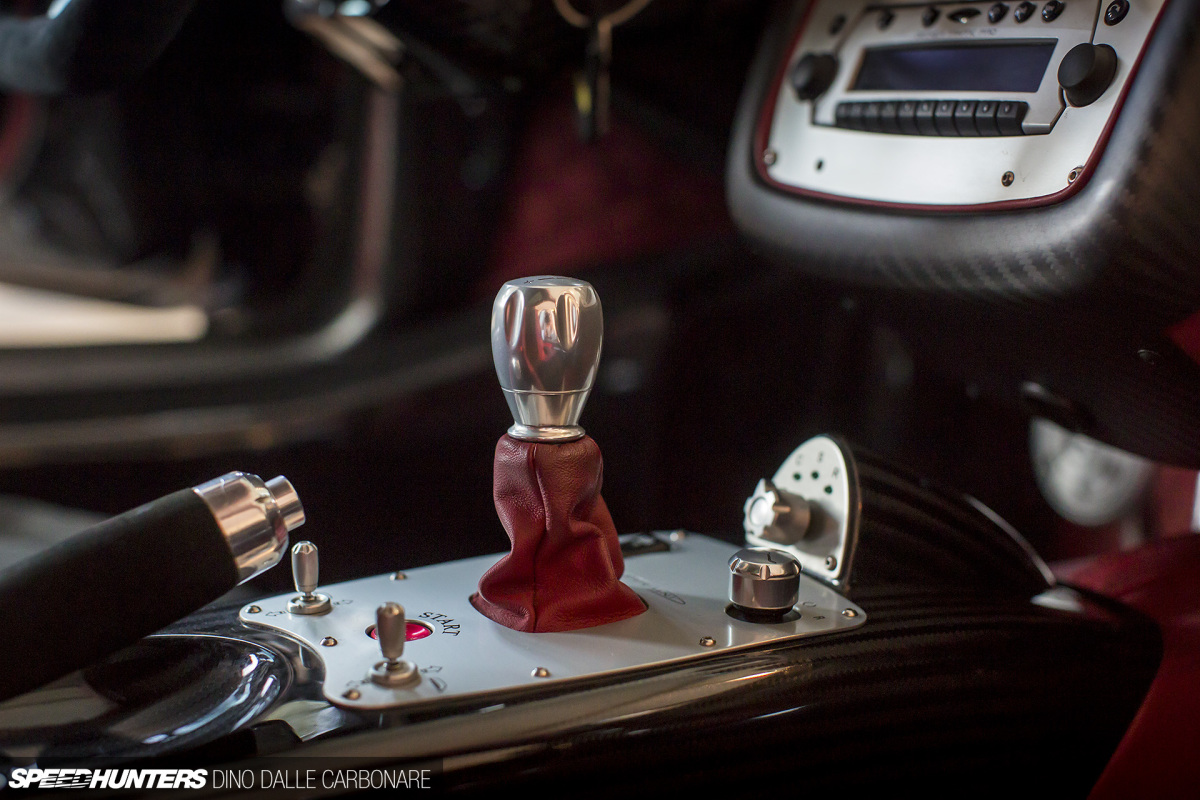 La Nonna was originally specced without ABS or traction and stability control, but those upgrades eventually came. It was also used to test out the carbon ceramic brakes that Pagani codeveloped with Brembo.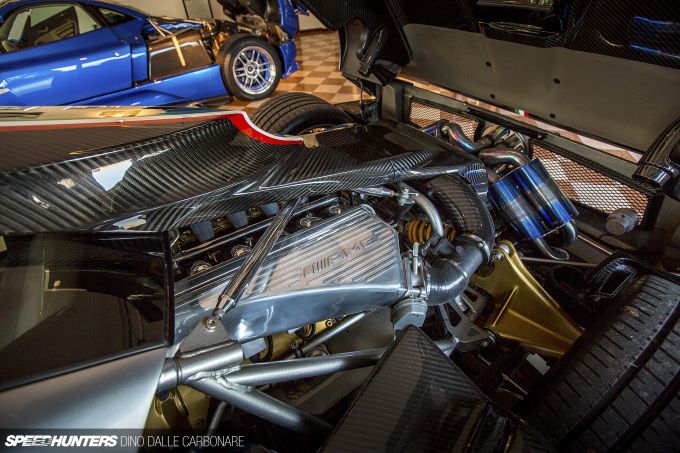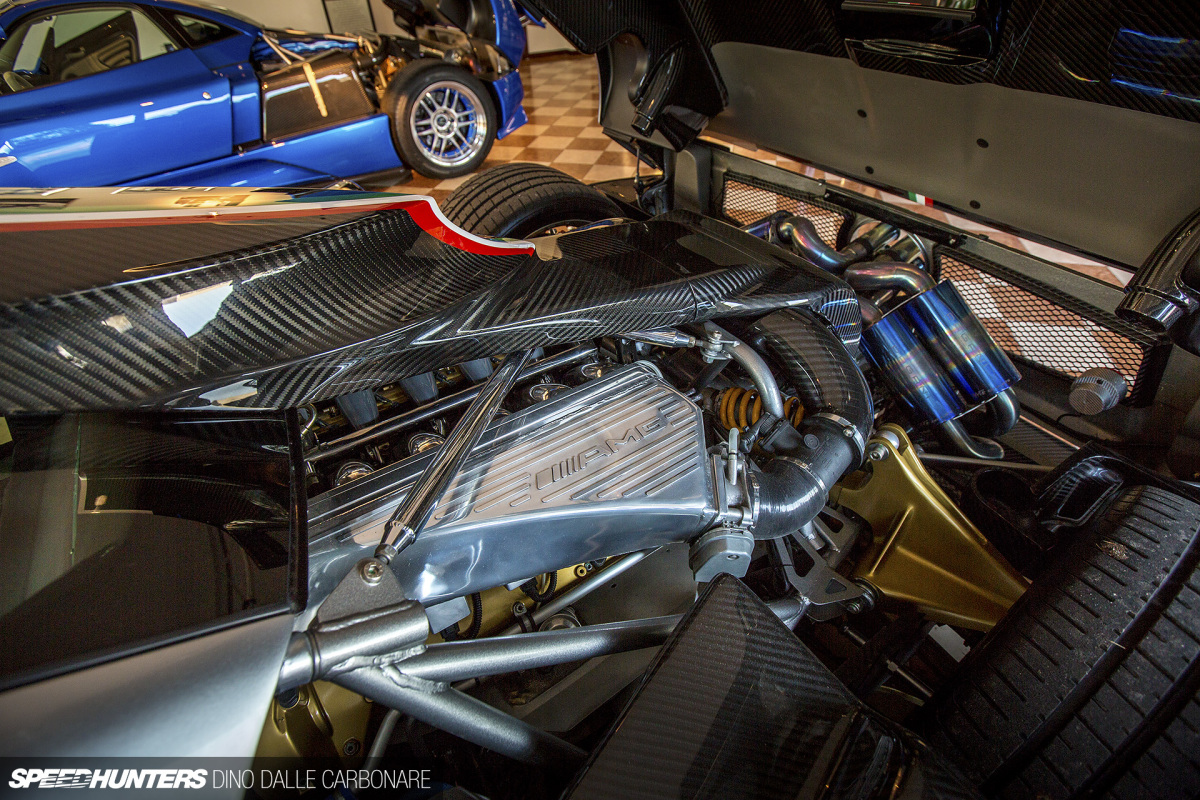 As it sits now, the car is in Zonda 760 spec running the 760hp version of the AMG V12 that was used in the '1 of 1′ 760RS and the 760LH belonging to Lewis Hamilton.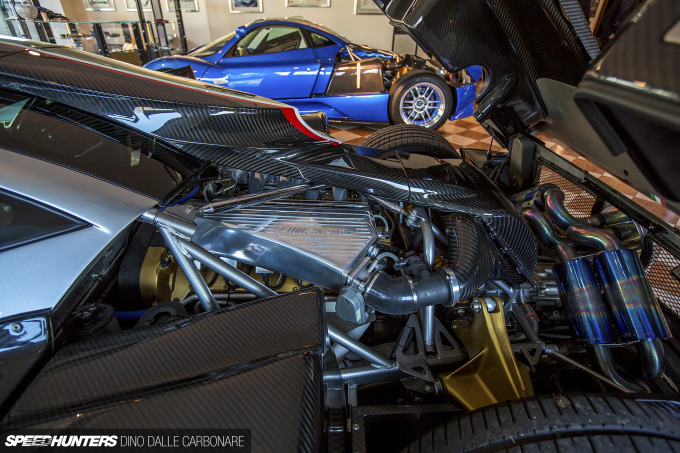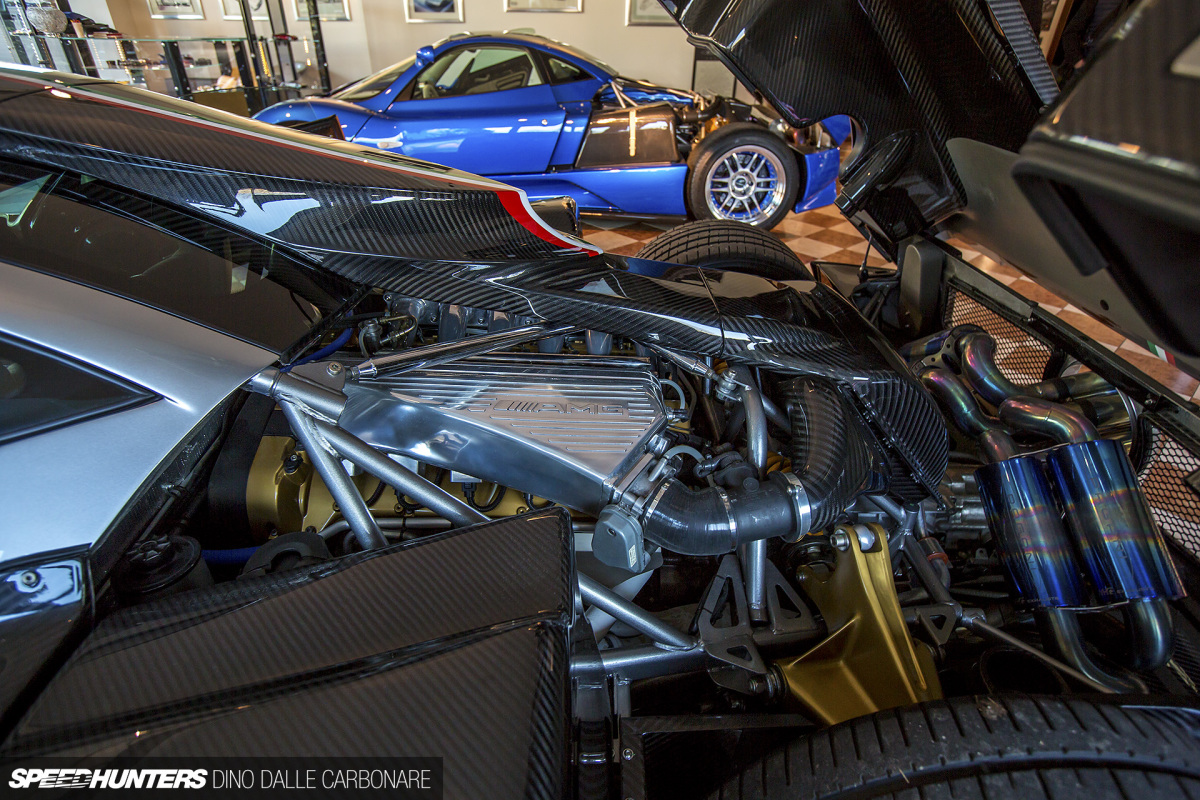 The naturally aspirated engine sits low in the chassis covered by huge hand-welded collector tanks and a whole lot of carbon fiber.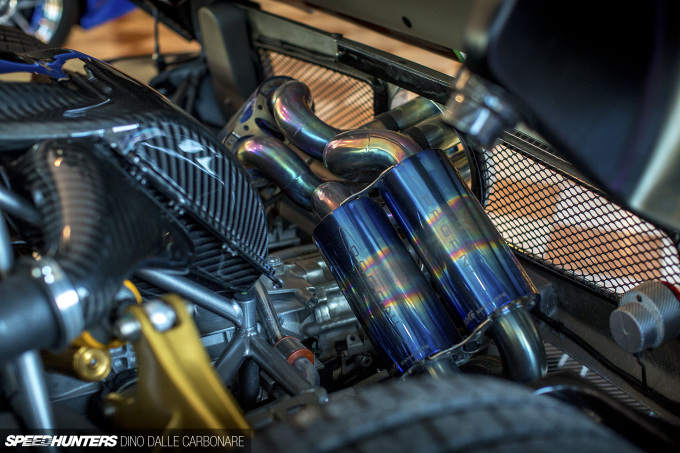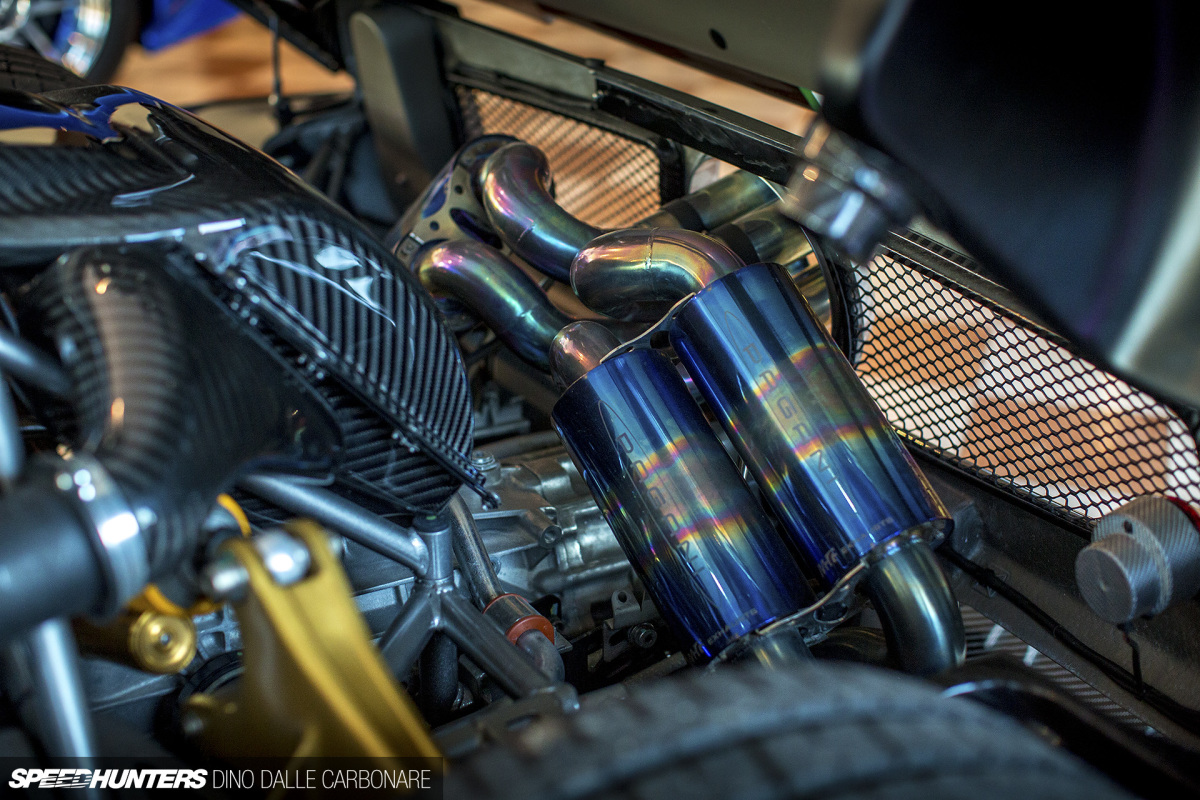 The sound that this engine develops is amplified and exquisitely fine-tuned by the titanium exhaust system, another Pagani signature. It's probably one of the biggest reasons why Pagani still receives enquiries about the Zonda despite the car having been out of production for years, and the same reason the value of existing cars has skyrocketed. I just hope that next time I see this special machine I'll be able to hear it, and maybe even ride in it…
Dino Dalle Carbonare
Instagram: speedhunters_dino
dino@speedhunters.com