Thinking Of The Future
Expression in its purest form is a combination of passion and the ability to let your mind run wild. You let your inner creativity generate a certain style, something that you feel strongly about and something that allows you to stand out.
This is precisely what Khyzyl Saleem has set out to do with his latest collection of renders belonging to a style he likes to call Sci-Fi Punk Works.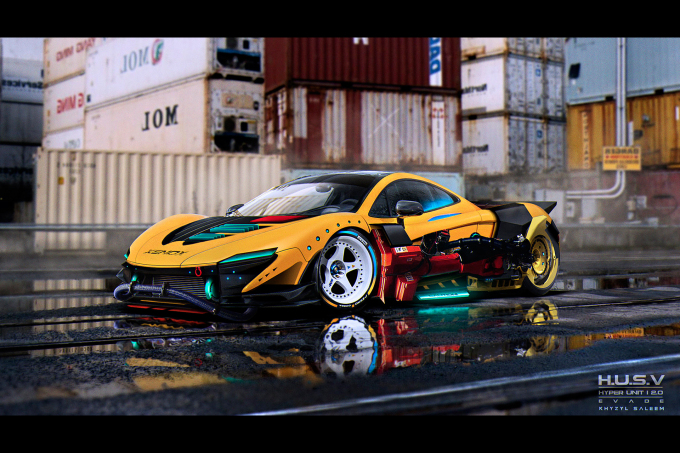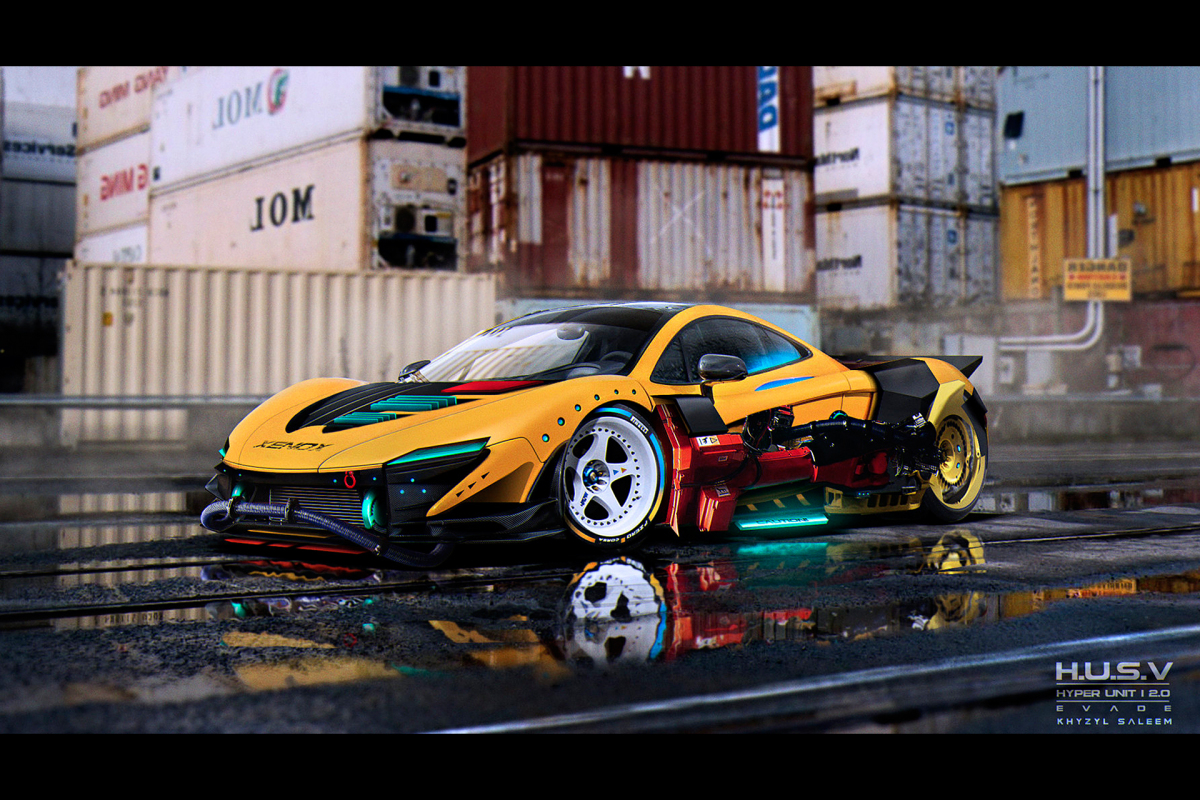 Think of a distant future where the cars that we hold so dear today are a century or so old, yet those with a passion want to keep them on the road and do so by adding modern propulsion solutions. Think of wild stuff like turbines running independent wheels directly, or the addition of undeveloped technologies mated to conventional fossil fuel-powered combustion engines. It's cool to think about and sure gets your imagination flowing. Take hypercars for example: what would you choose to base your own crazy cyborg hybrid concept on?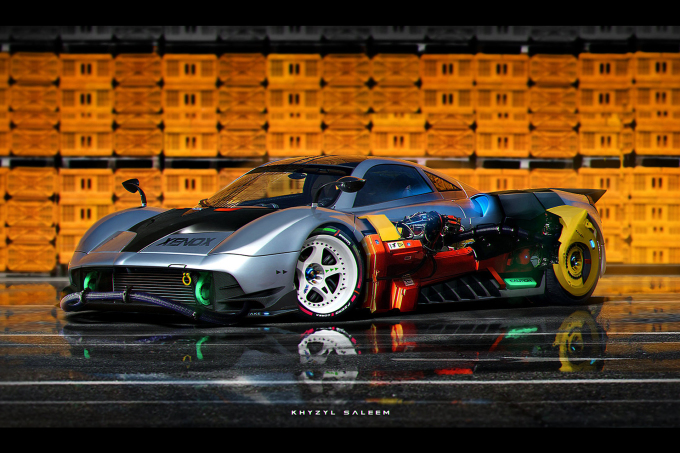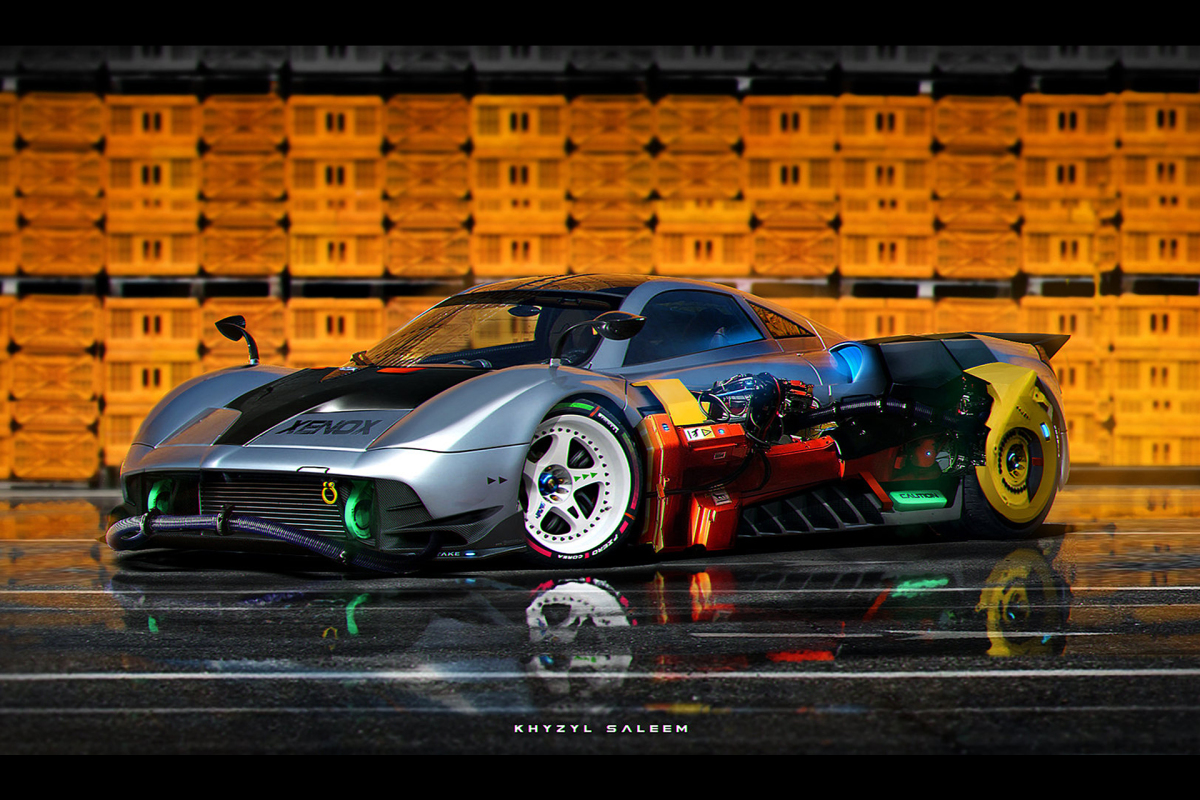 Maybe a Pagani Huayra?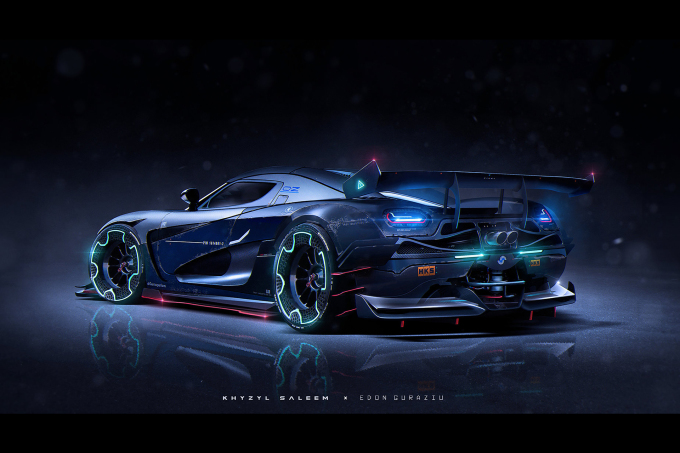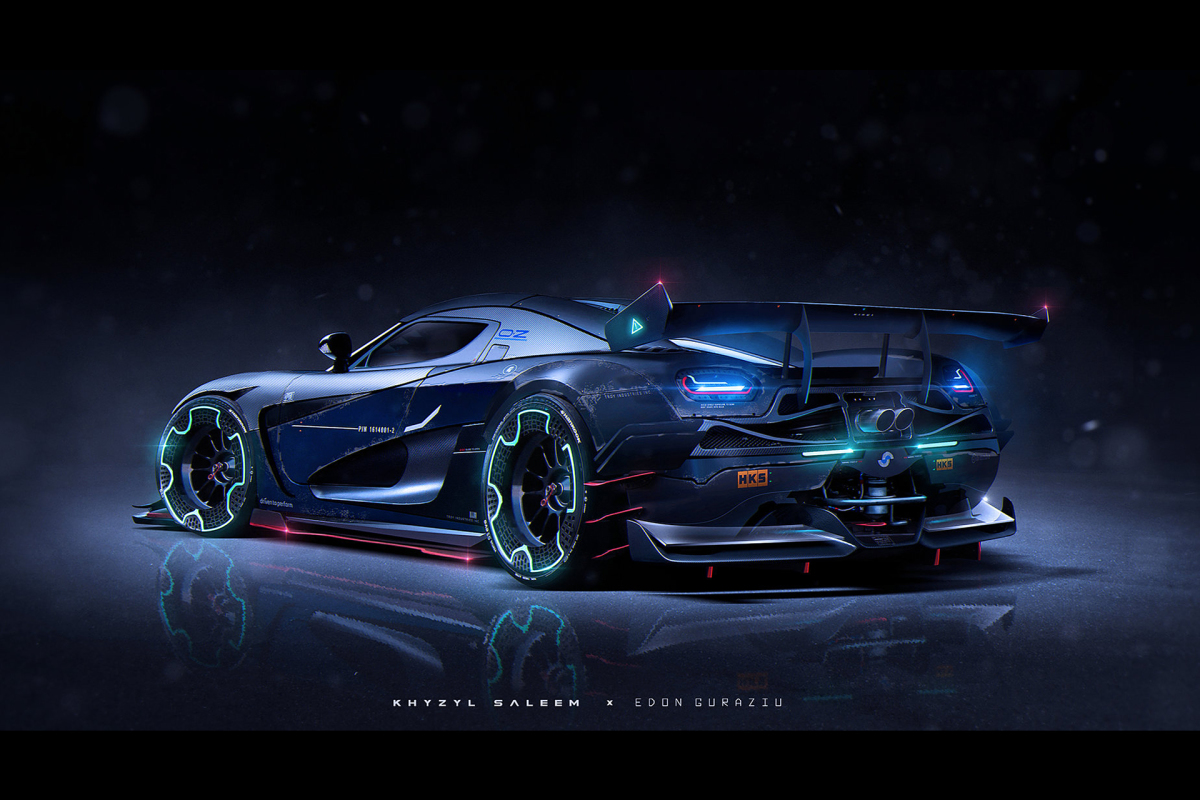 Or perhaps its fiercest competitor from Sweden, the Koenigsegg.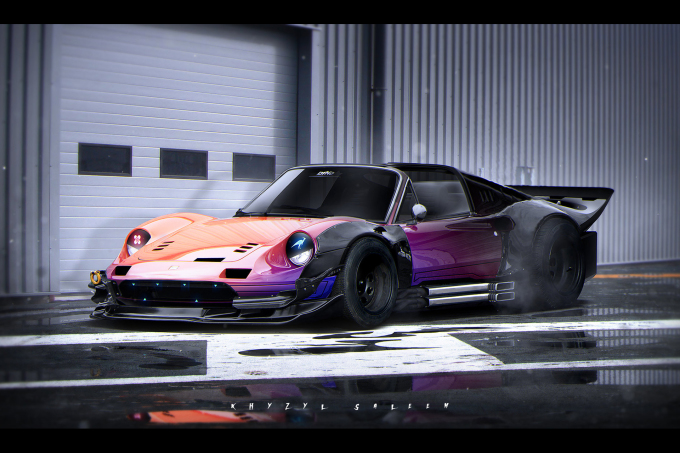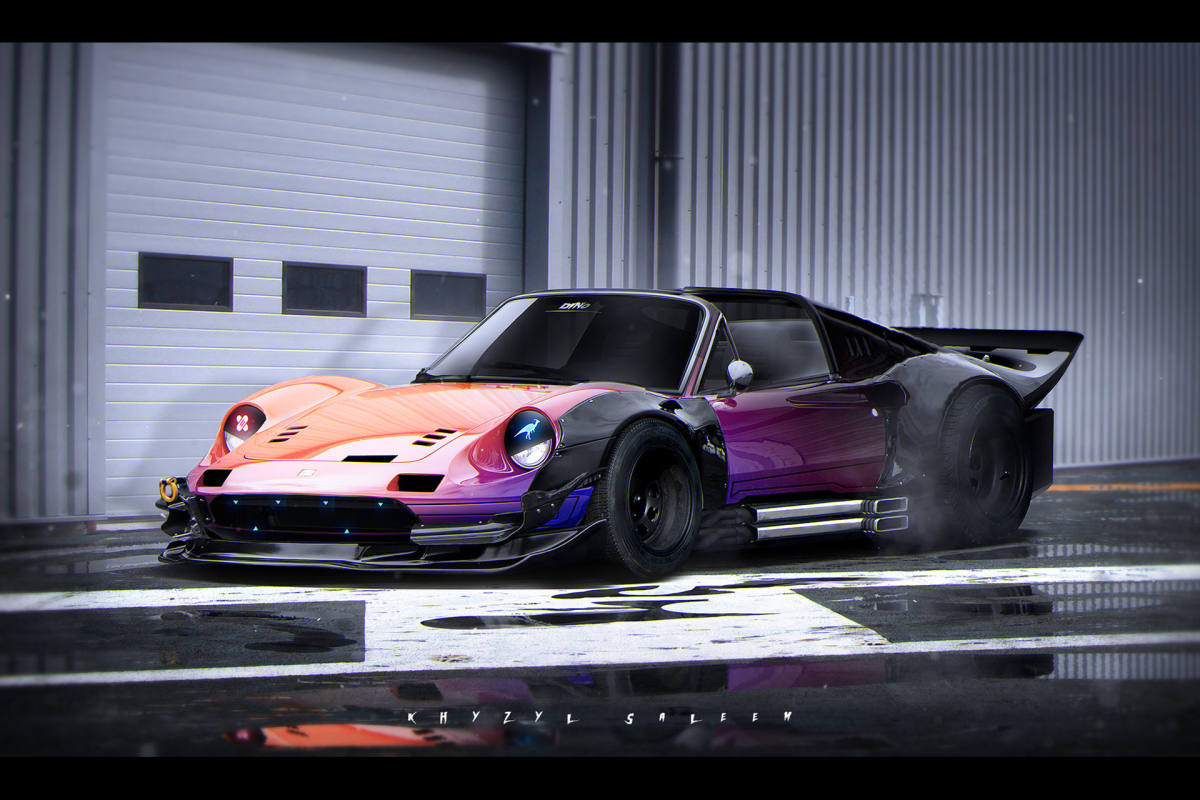 What Khyzyl does so well is fuse many styles and ideas into the most unsuspecting of subjects, and I for one love what he's done with this Dino 246GT. Will JDM-type overfender solutions still be used in decades to come? It really makes you wonder… I mean, just how will people in the future attempt to add aggression to cars and make them look cool?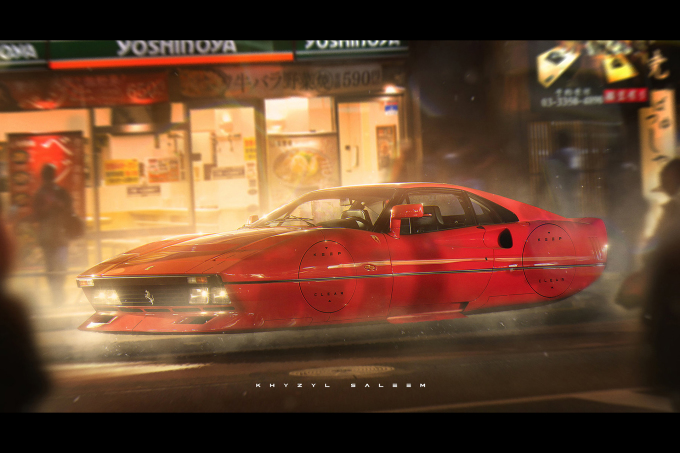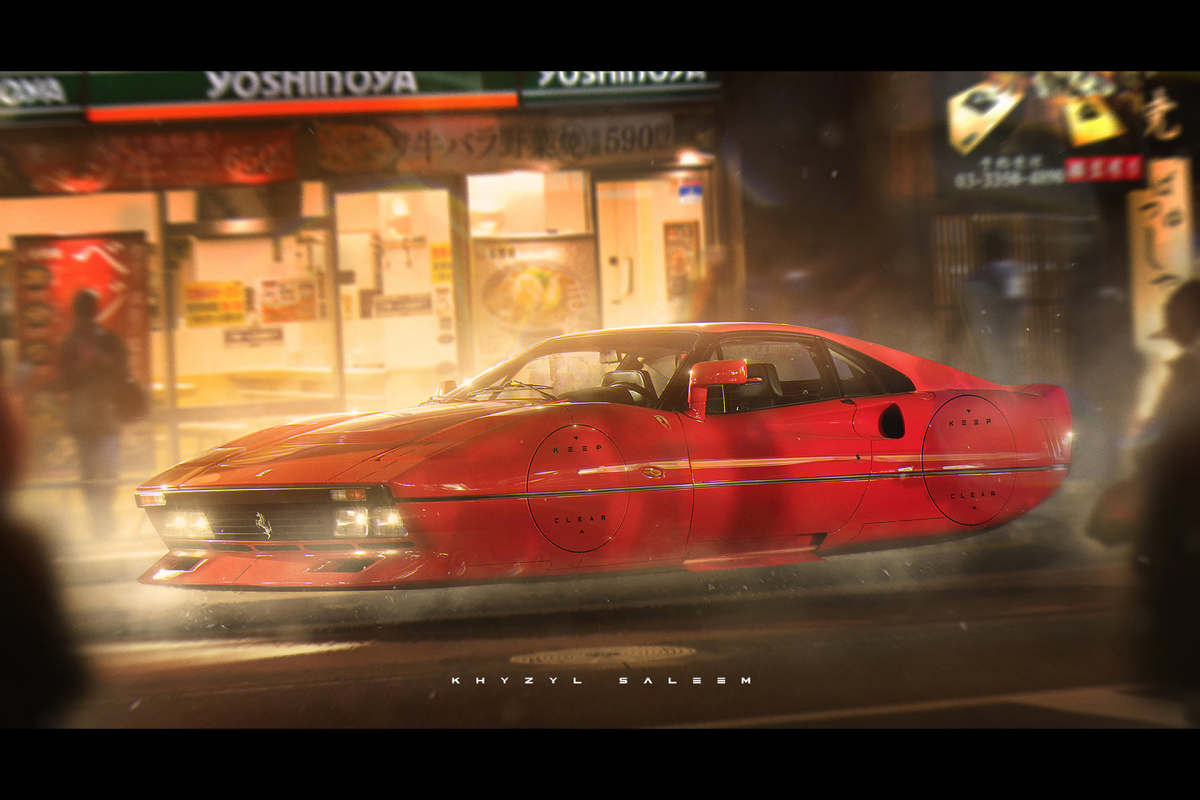 Maybe the whole stance thing will become obsolete as we won't even need wheels. And perhaps a whole new type of hover motorsport will be born from it.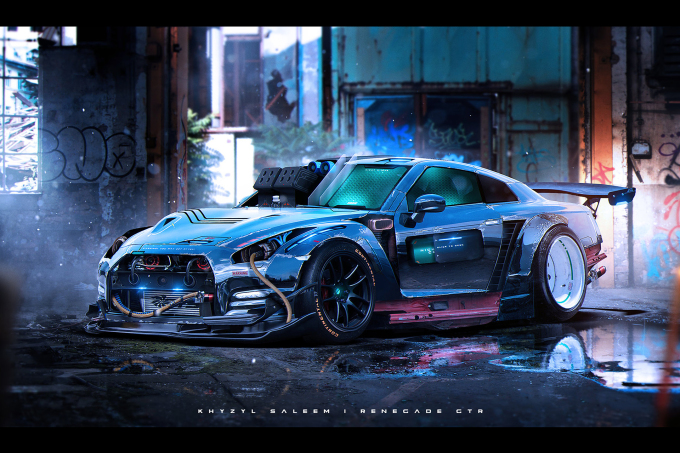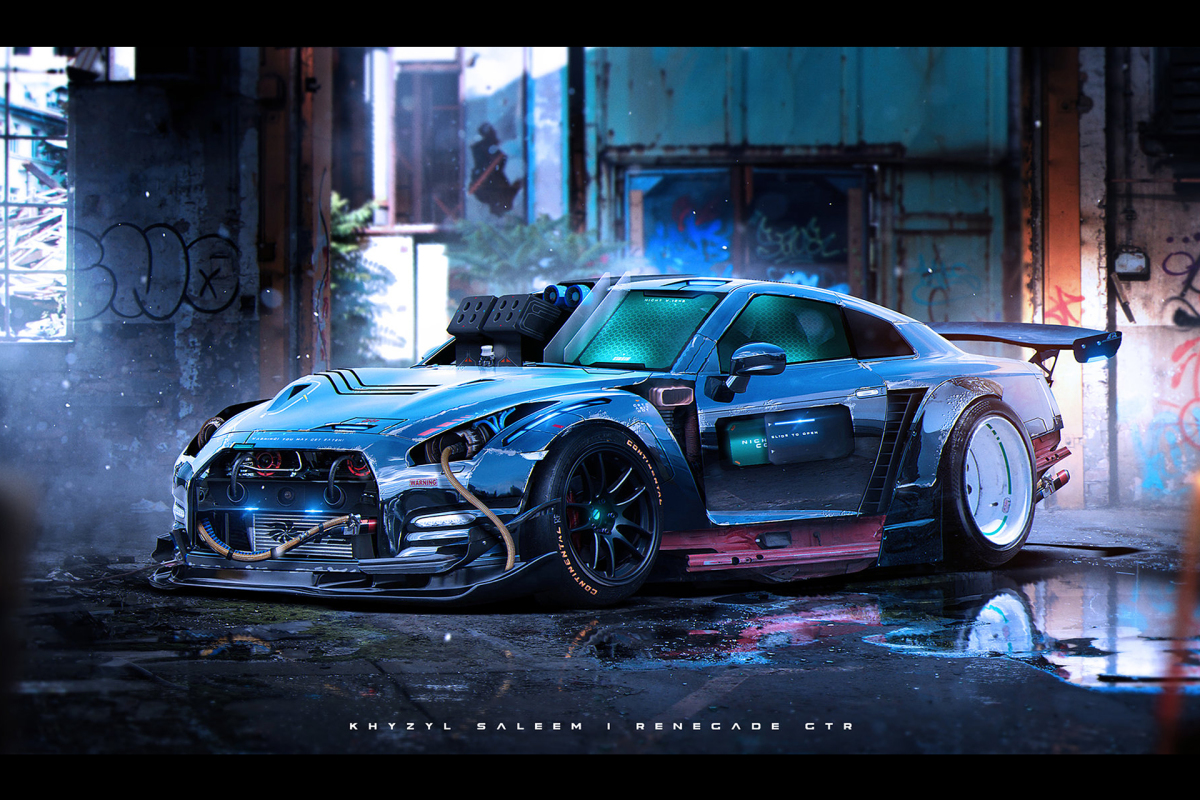 In 2019 the very first Nissan Skyline GT-R will be 50 years old, and we all know how people look after them today and even spice them up with modern technology to improve power, handling dynamics and braking. The refreshed R35 GT-R was released earlier this year, so what will people be doing with them in 2066?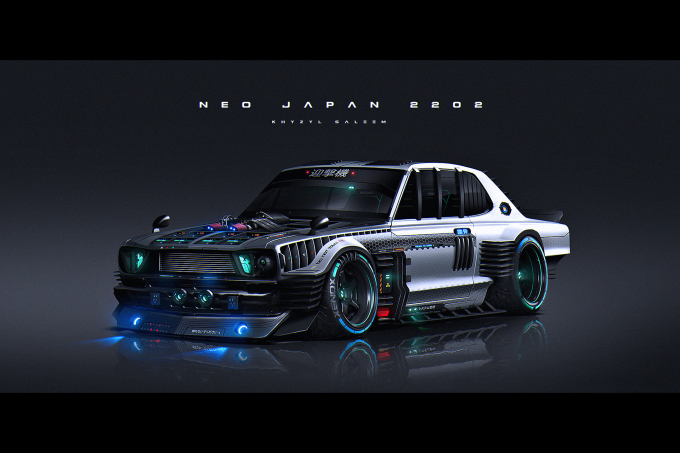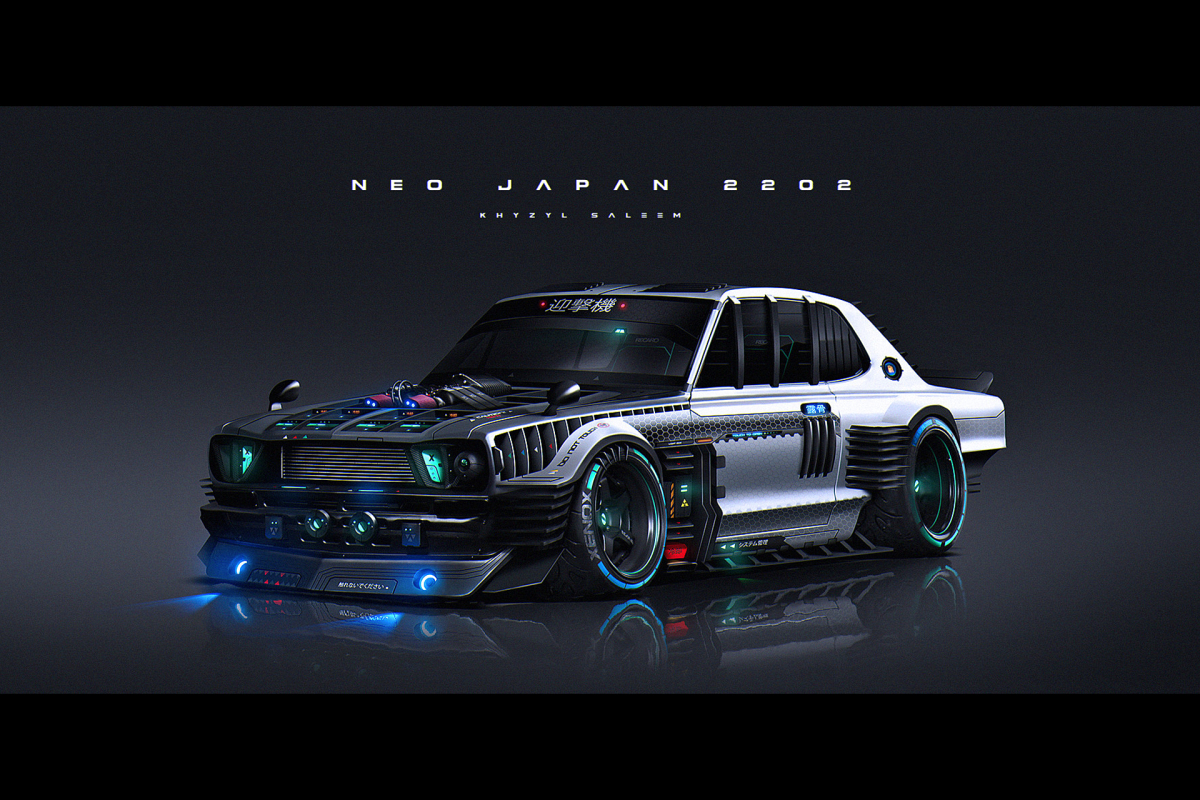 Fast forward to 2202 when the an Hakosuka will be around 230 years old. It boggles the mind, doesn't it?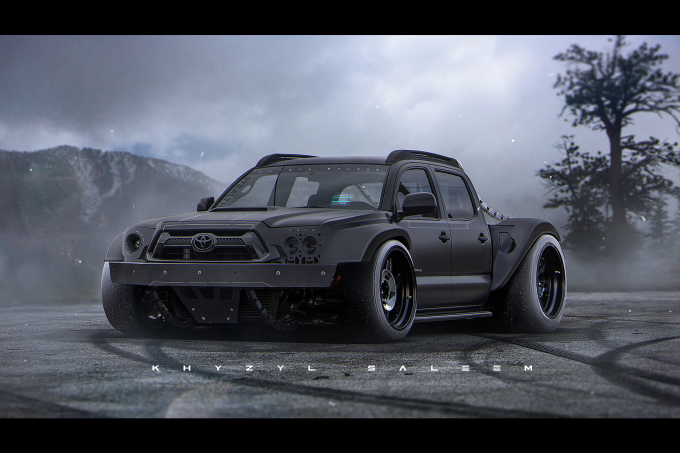 The fascination with Japanese cars, styles, culture and general visual is something that has always stood out to me in Khyzyl's work. I really like how he applies it all to the most unsuspecting of vehicles too, in this case a Toyota pickup.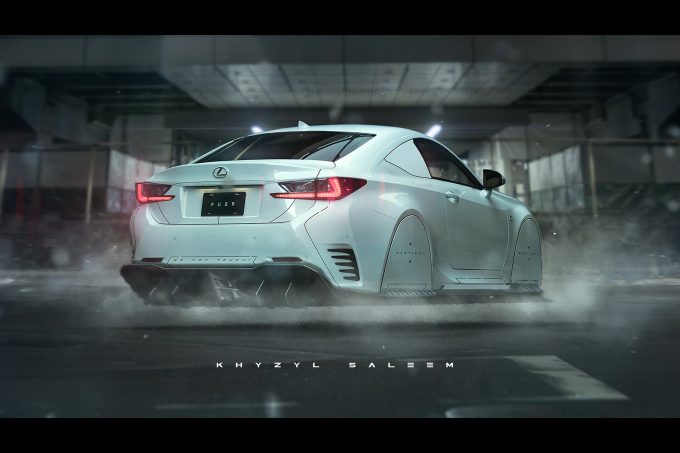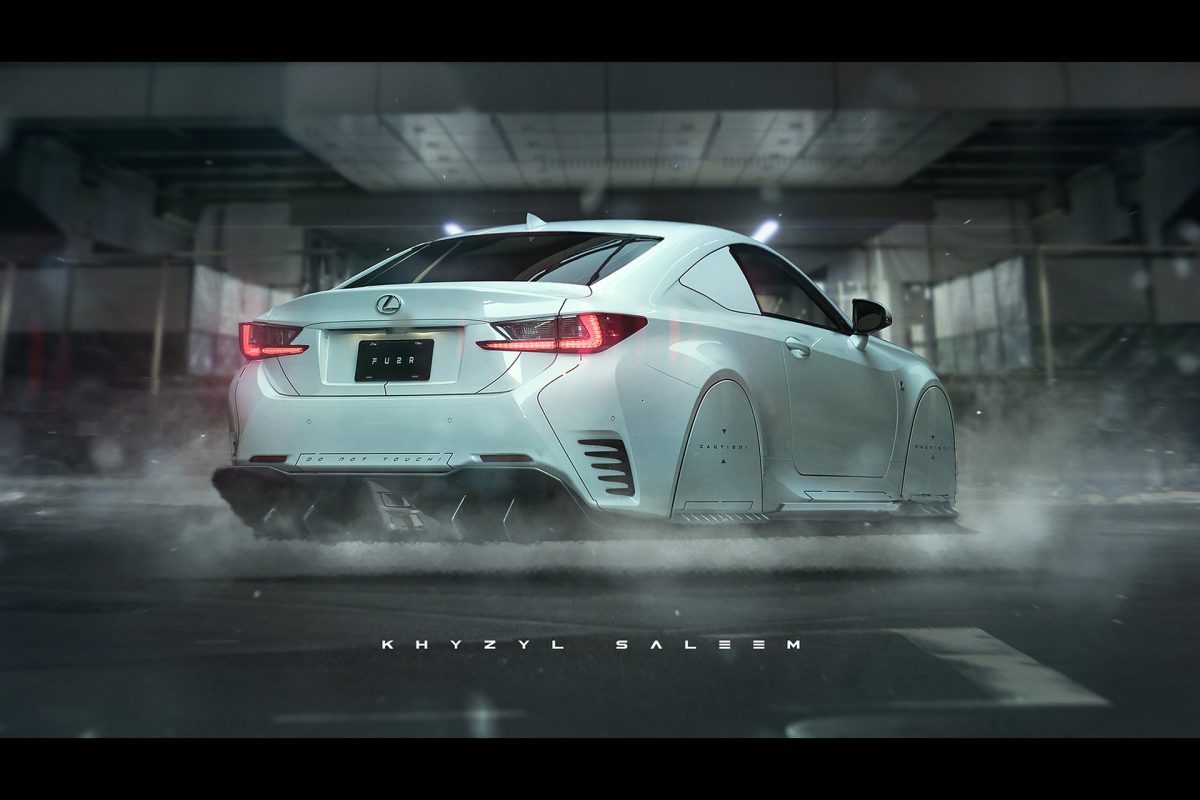 Maybe this is what Lexus F Sport cars will be going towards in the future. Lexus might even sell you a retro Back To The Future inspired hover conversion for your vintage RC F from the previous century.
Testing The Boundaries Of Imagination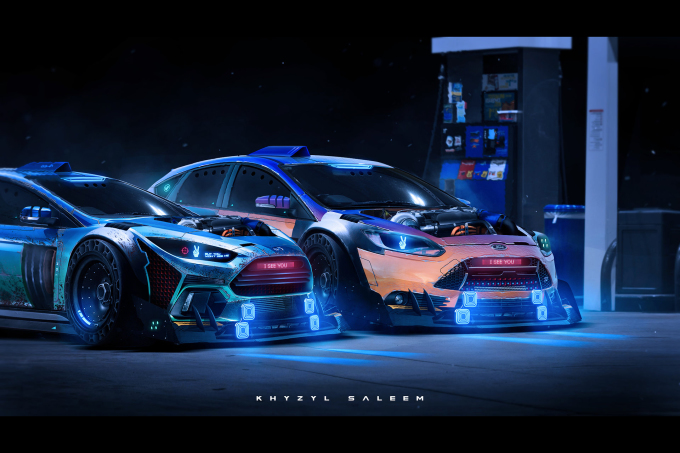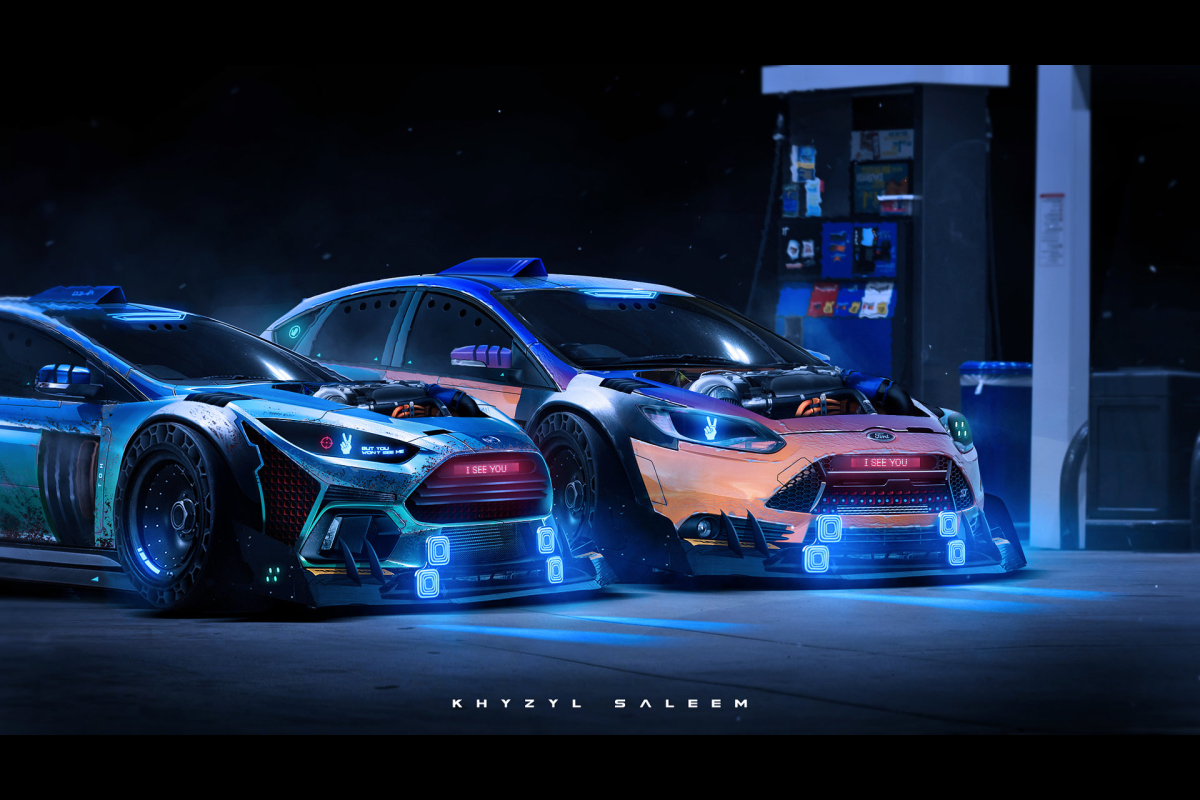 Keeping close contact with the ins and outs of modern day car culture, motorsports and general technology is something that shines through in this particular pairing of Fords. Both run hollow tires, which is what some tire manufacturers are actually working on these days.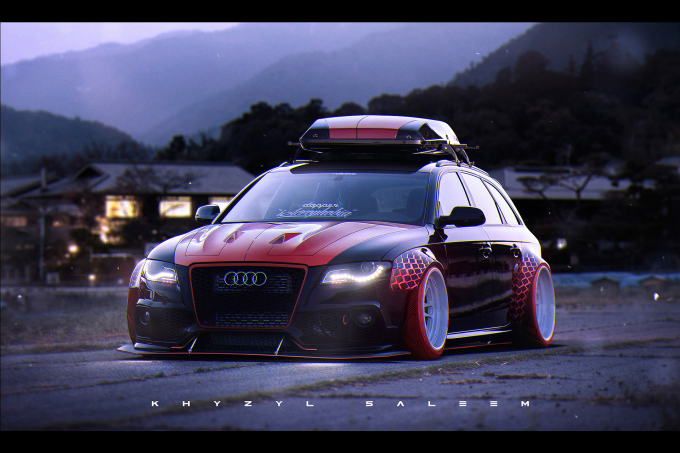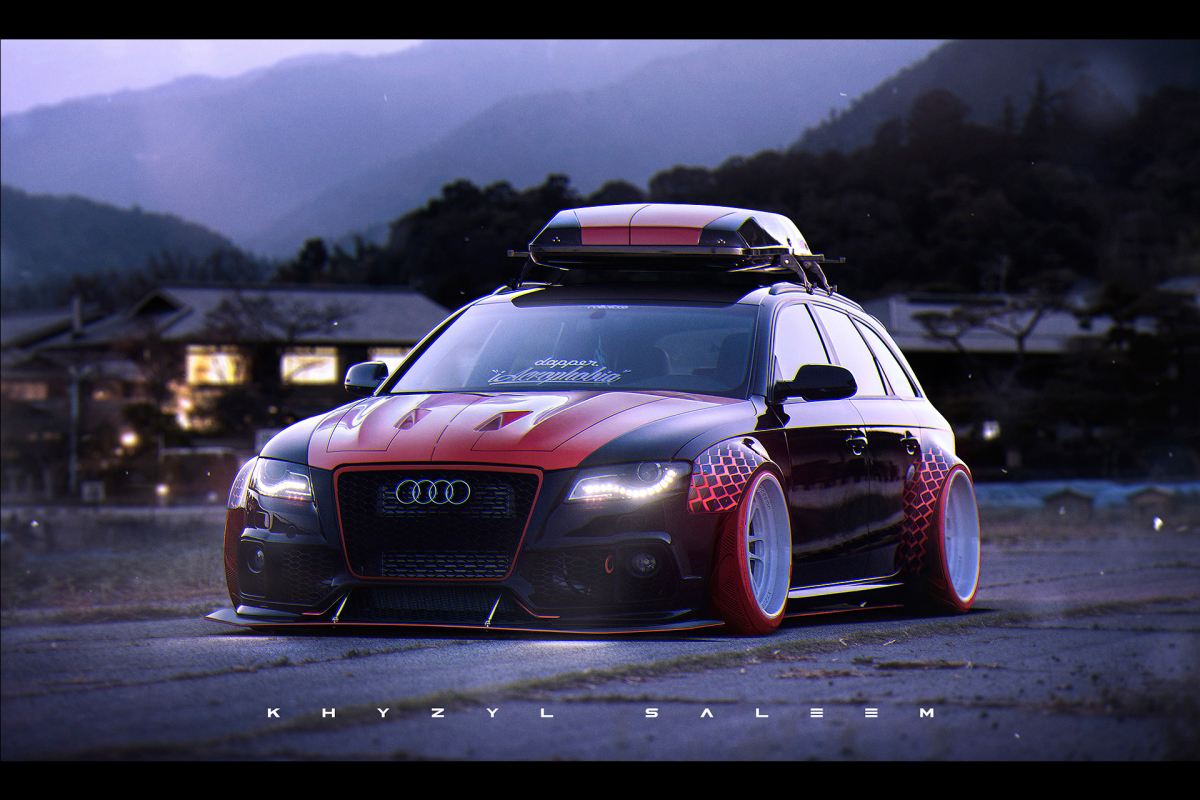 It's hard to imagine how the overplayed overfender craze will evolve. In the coming years you can expect it to stay pretty much the same, but perhaps just applied to a variety of other cars, something that Kei Miura and Kato-san at Liberty are doing a pretty good job of.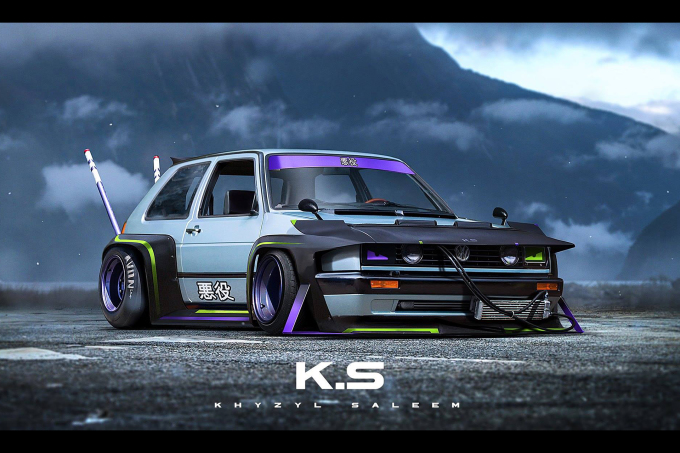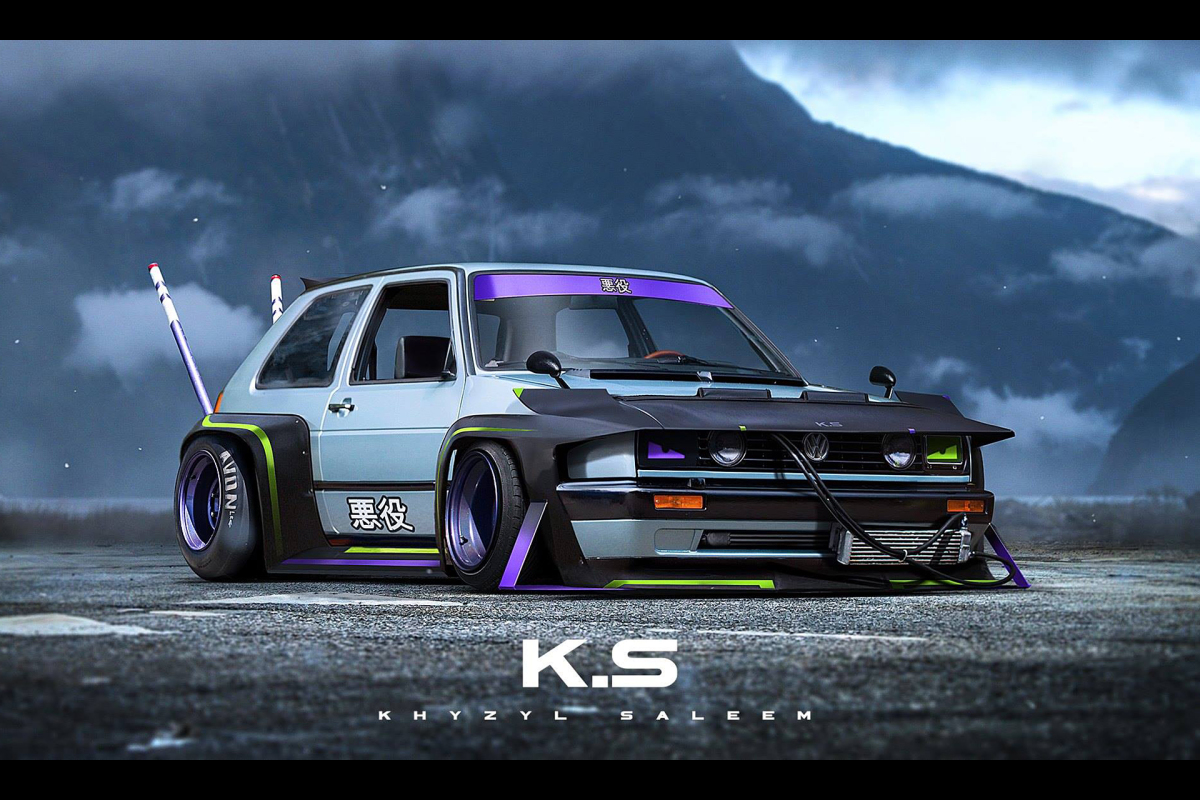 But it's fun to see people exploring other potential ideas, and taking it even more extreme with extras elements from the Kaido Racer and kyusha scenes. This Mk2 Golf even sports takeyari exhausts.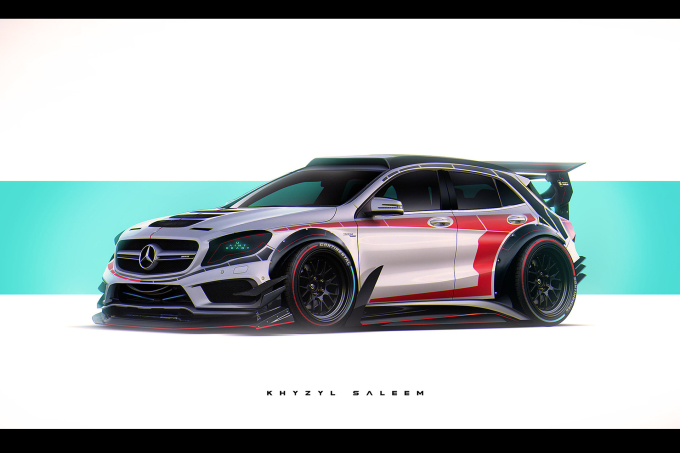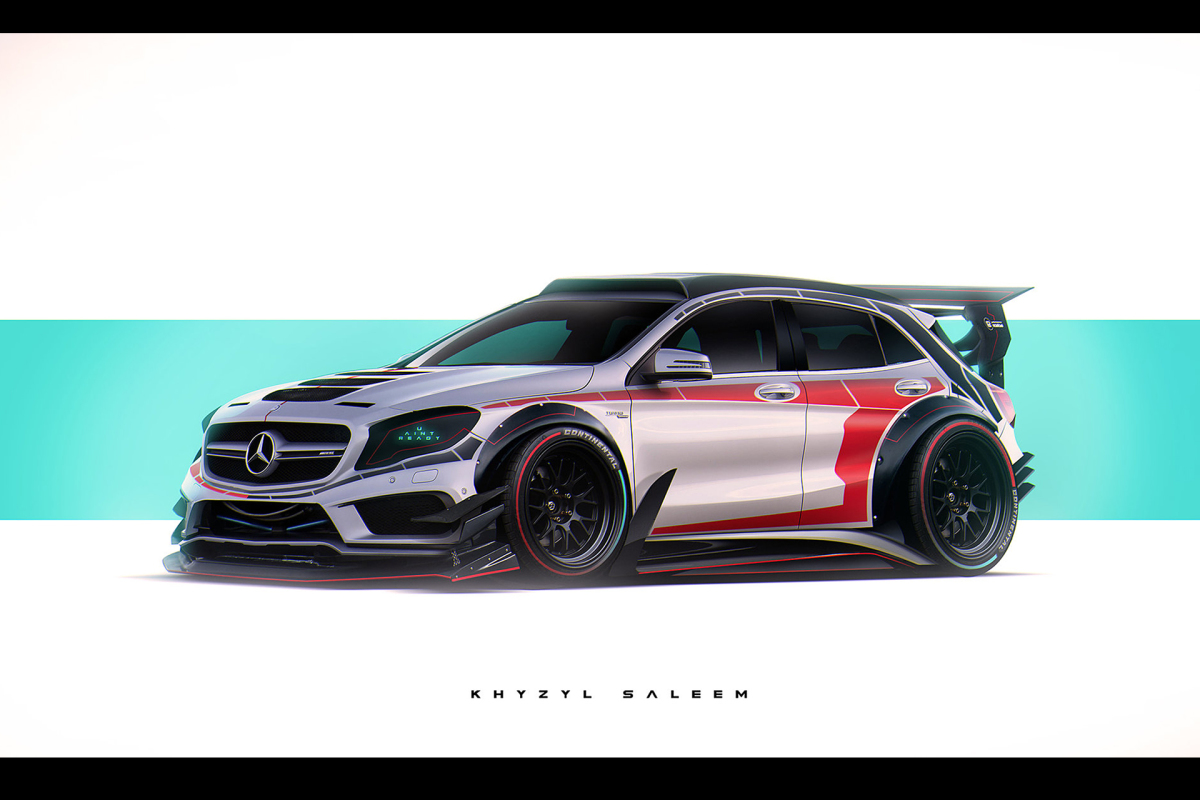 This A45 AMG is sporting advanced time attack-style aero with countless winglets added, along with a complex under-floor section that will suck the car down onto its four wheels with more downforce than anyone could imagine 20 or 30 years prior.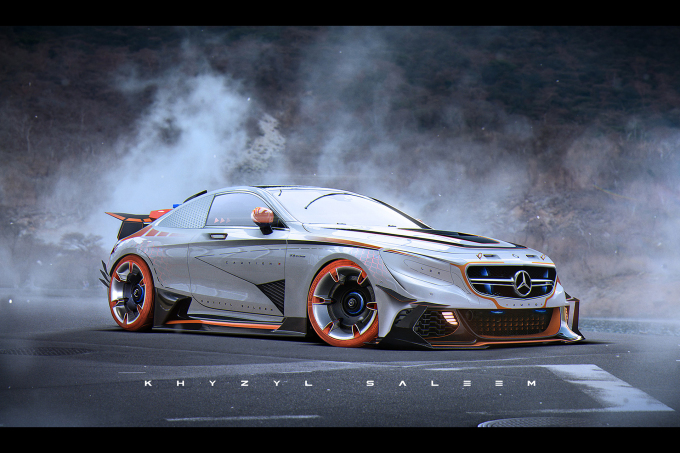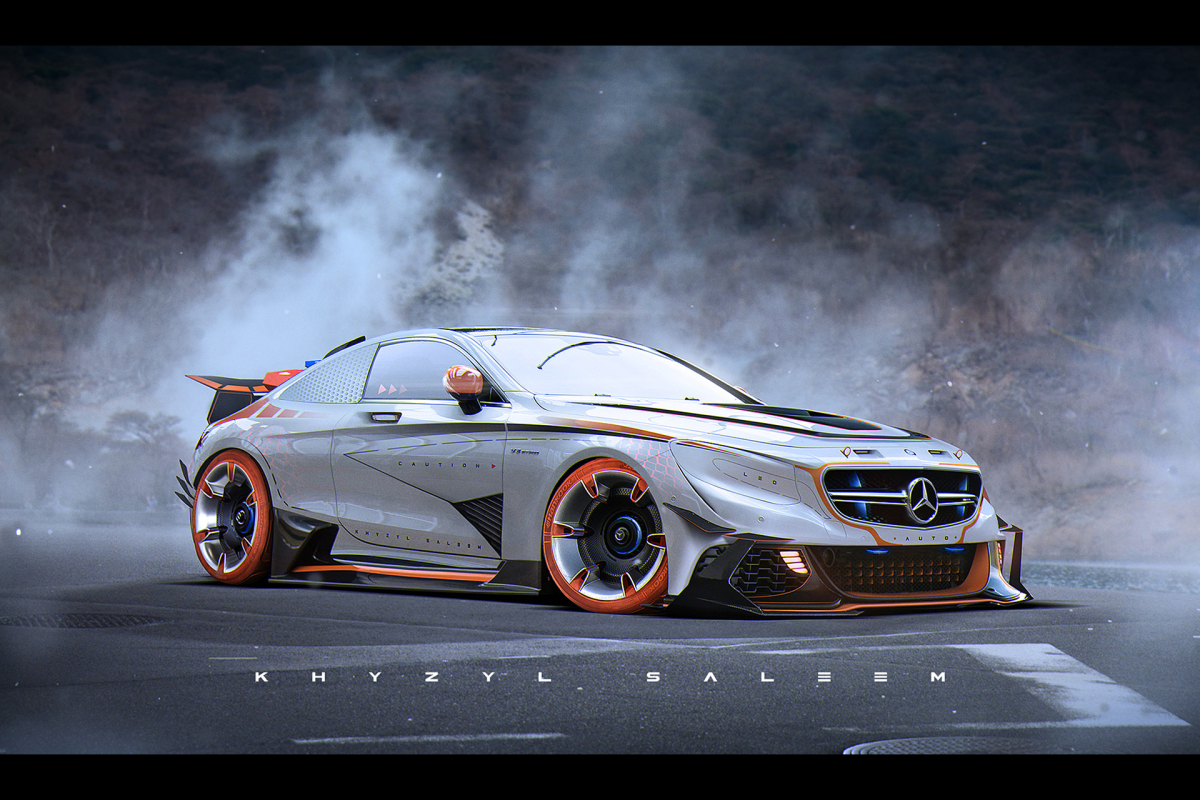 It could all evolve into something more flowing and integrated…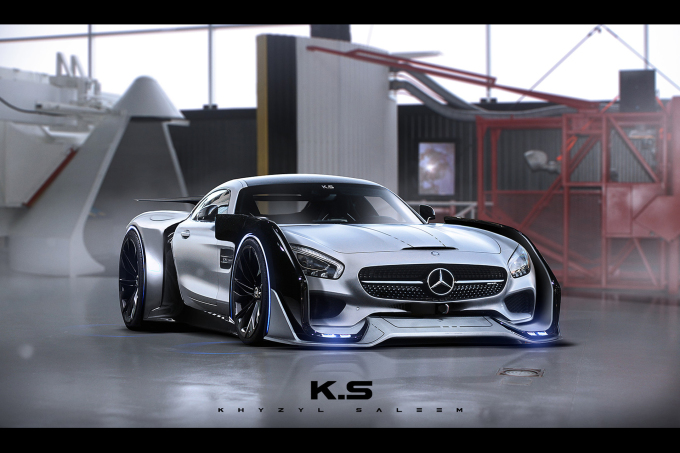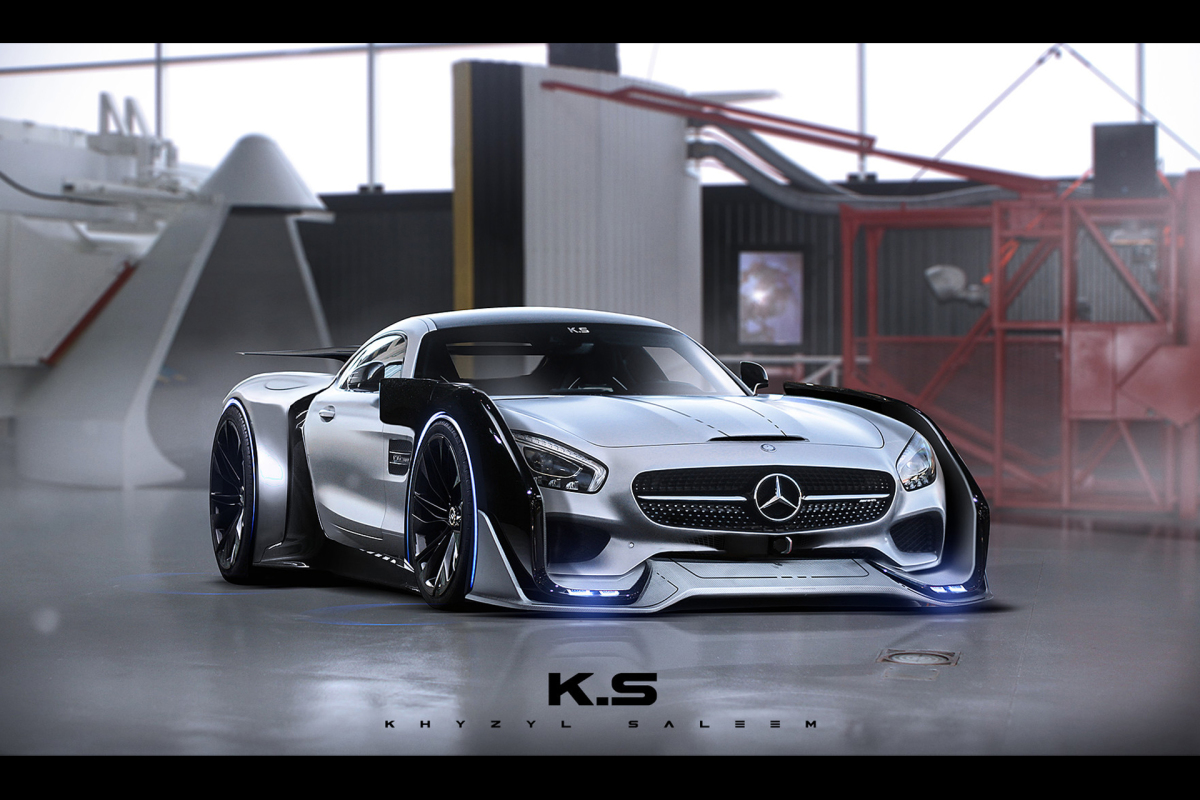 Or just become wilder. Is that a 918 Spyder rear end I see grafted on to this AMG GT?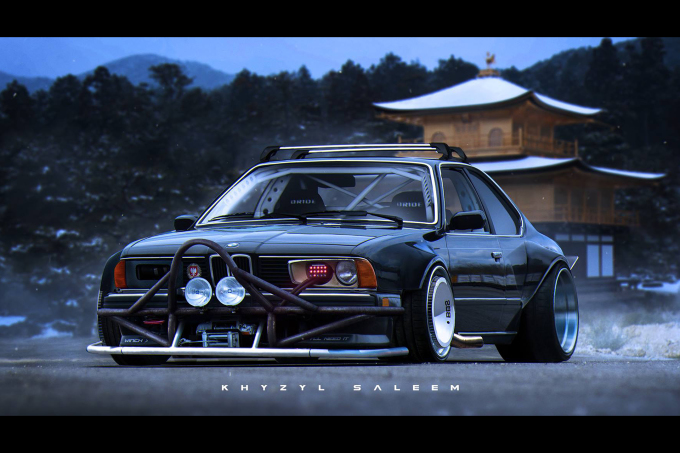 I don't think I'd ever imagine that integrating off-road bumper bars on an E24 6 Series would work so well. Add BBS turbo fans up front, RWB sized rear wheels and tires, a rollcage and a roof rack and you have the true definition of a mash-up that challenges what you love and hate about cars and car culture.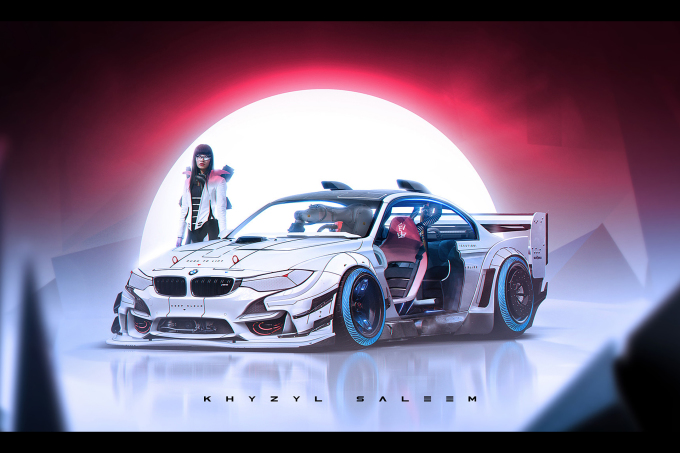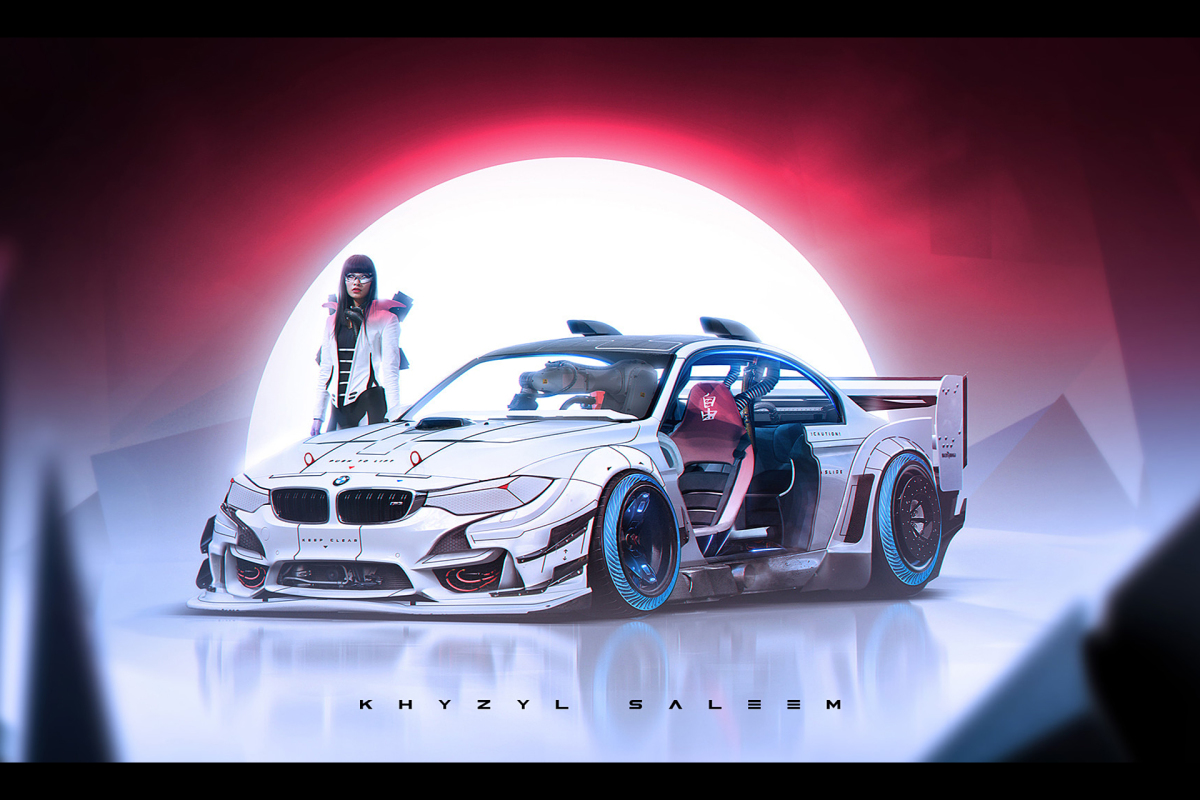 But you can't help like it all, because it's presented in such a dramatic fashion.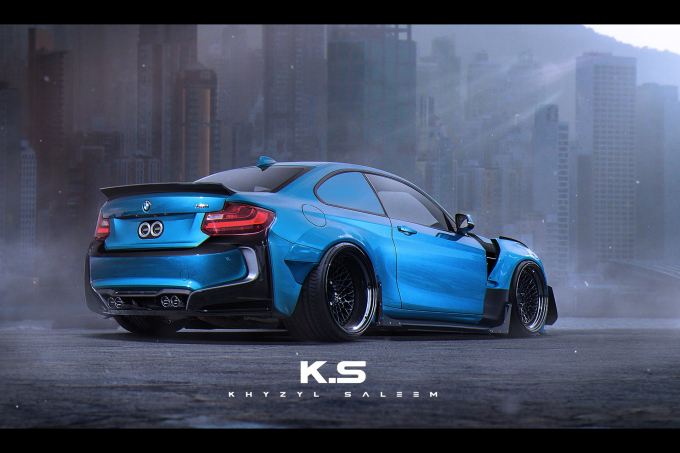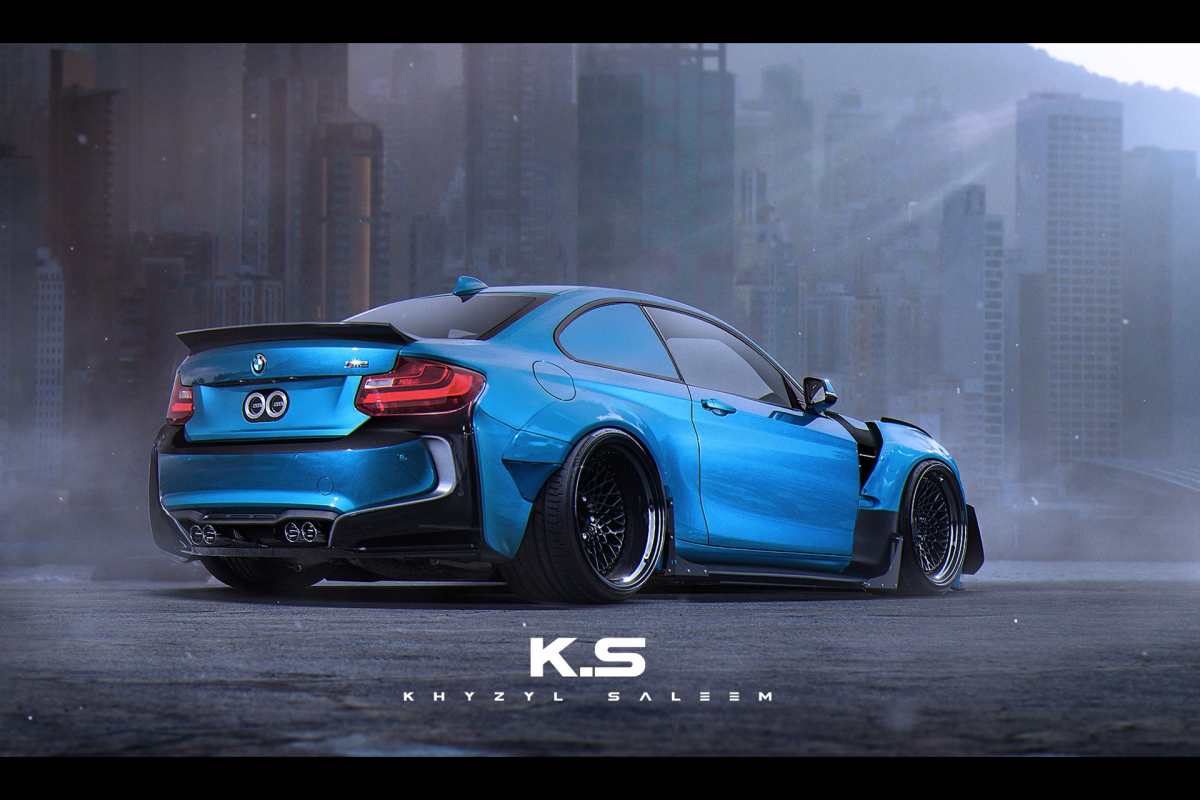 This BMW M2 could actually be done in this style today!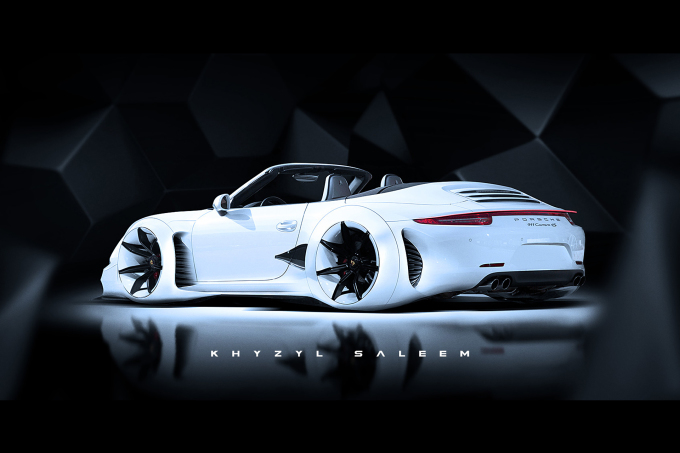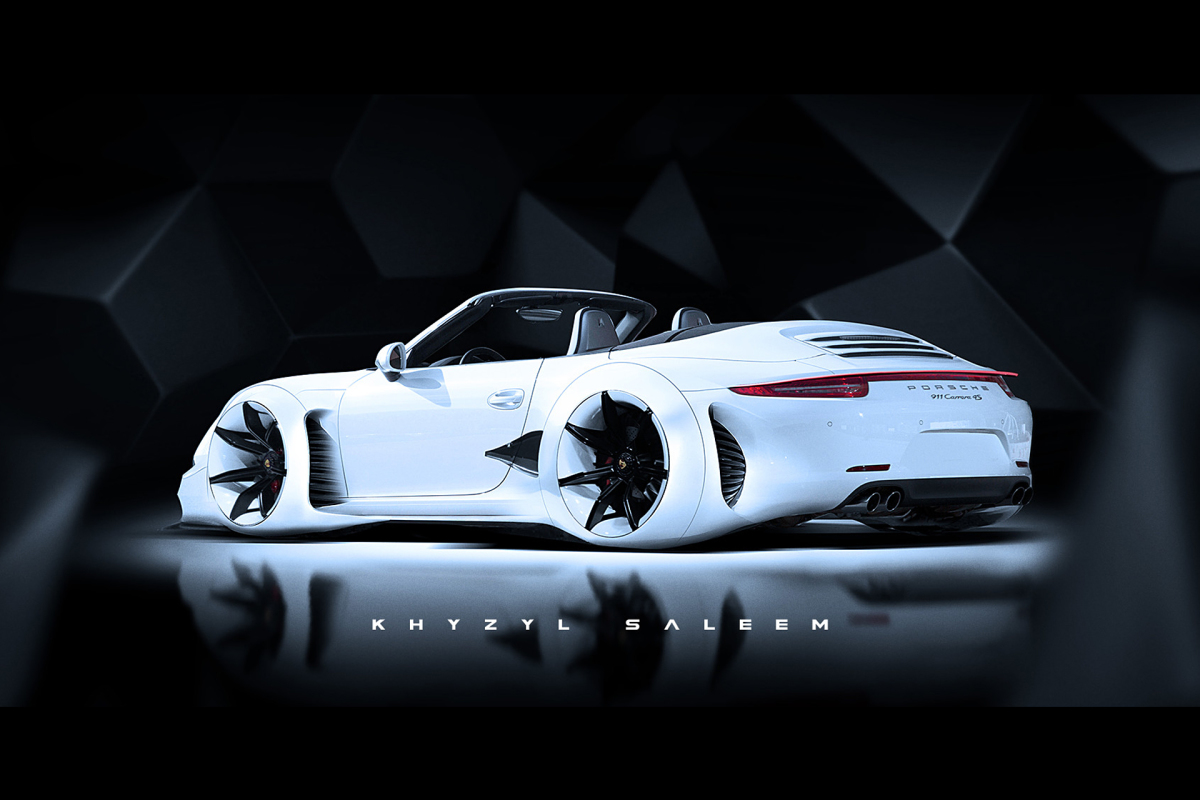 Maybe if they ever make an I Robot movie spin-off, this 991 Carrera 4S Cabrio could feature in it.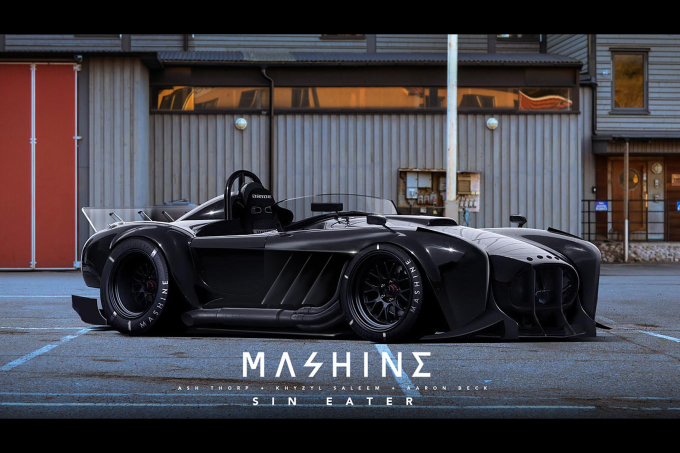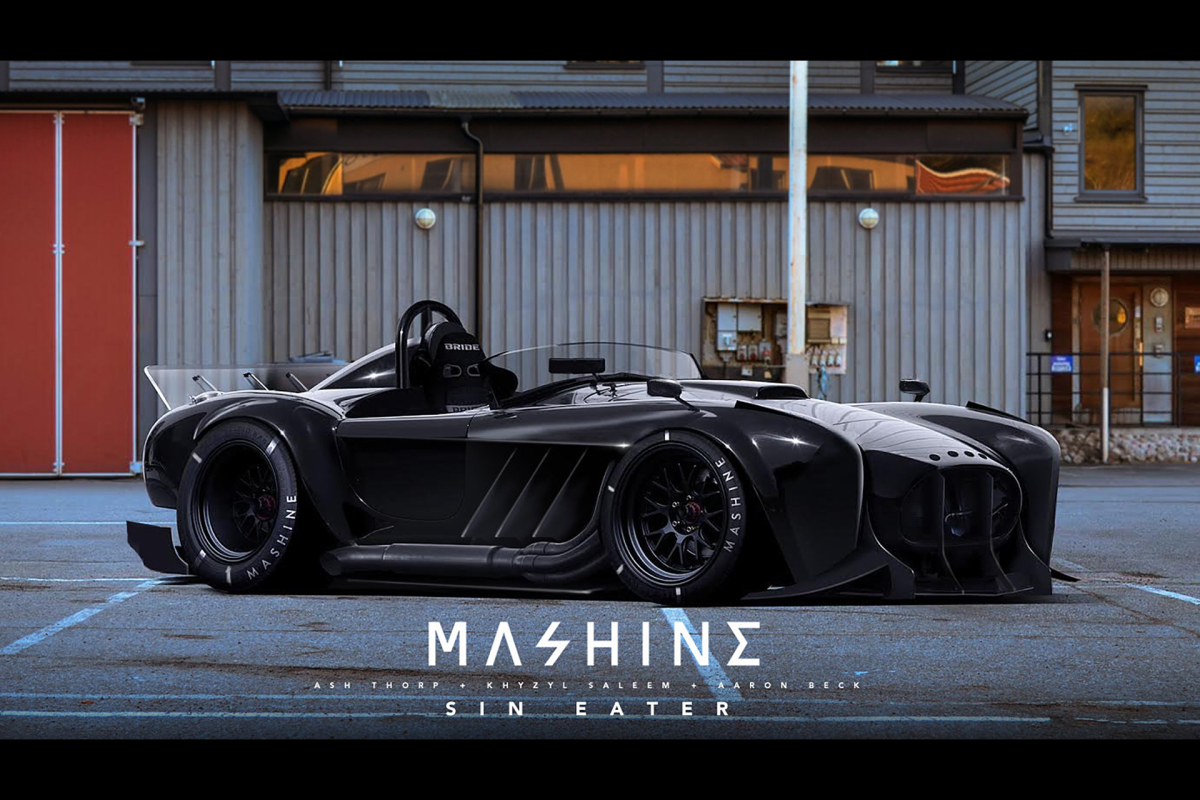 And some love to classic Americana!
Khyzyl goes way beyond cars when thinking of Sci-Fi Punk Works style, because at the end of the day there are other necessary elements to make this world a possibility. So backgrounds, bikes and of course characters also come into play.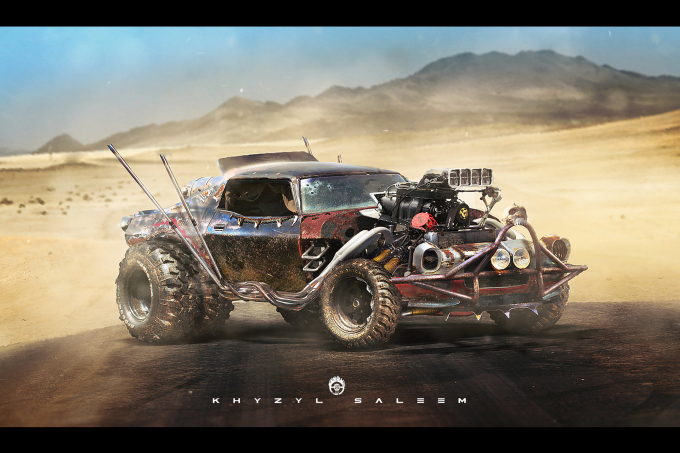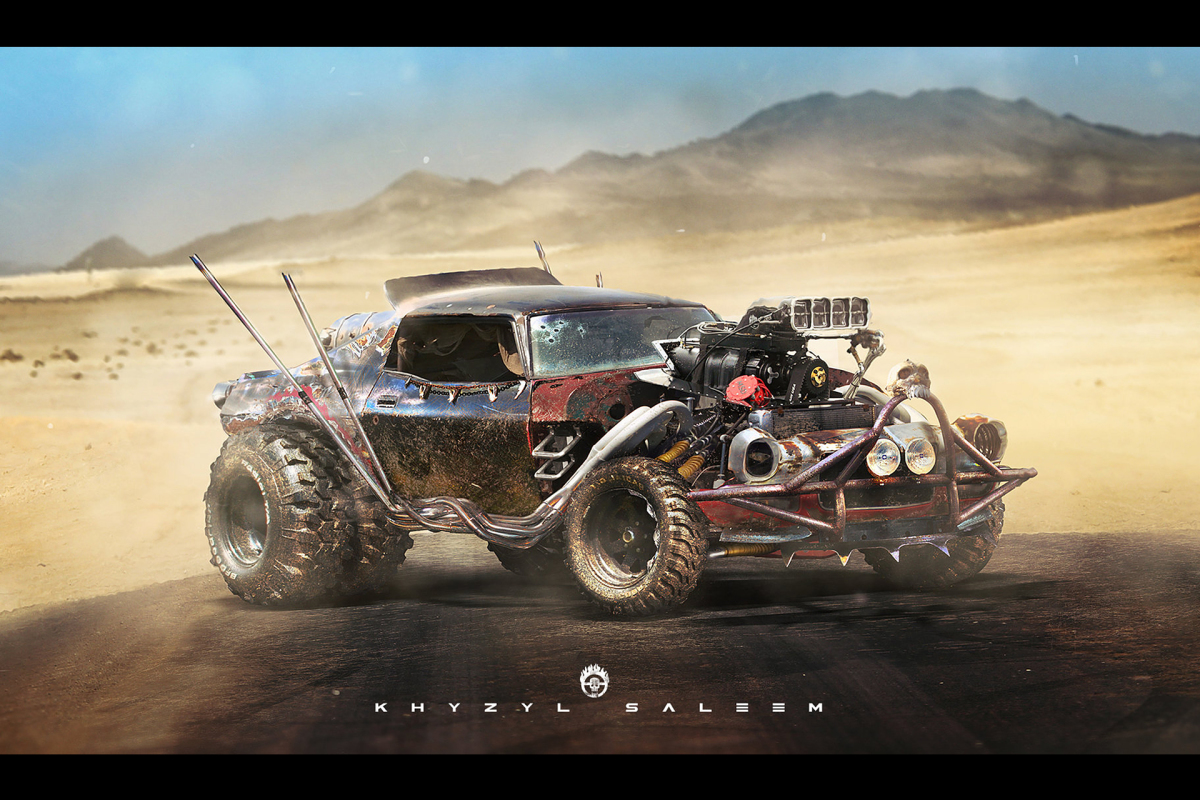 So what cars would you like to see given the Sci-Fi Punk Works treatment? I know I have about 50, but I'm curious to hear what people out there would base their future retro-mod-punk-works conversion on? If we're lucky, Khyzyl might even take inspiration from your suggestions and ideas and do a few more images for us!
Dino Dalle Carbonare
Instagram: speedhunters_dino
dino@speedhunters.com