Pure Evil
Think Russian drifting, and there's a good chance the Evil Empire will be one of the thoughts that comes to mind – and it's easy to understand why.
At its 2007 formation in Saint Petersburg, the Evil Empire was simply a youth movement with an interest in skateboarding and other extreme sports, but a couple of years later the group was introduced to drifting and hasn't looked back since.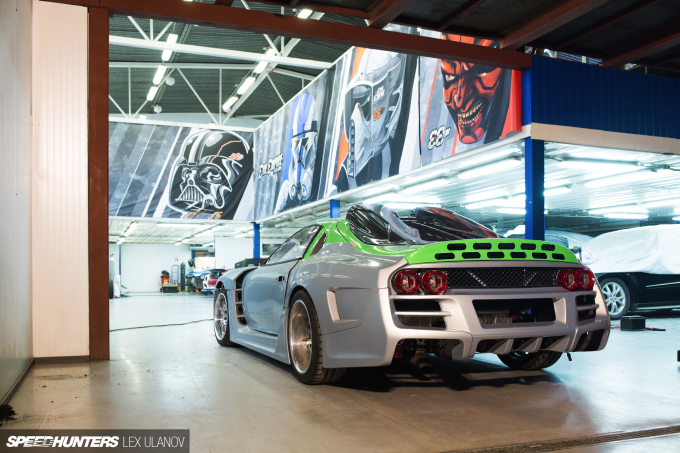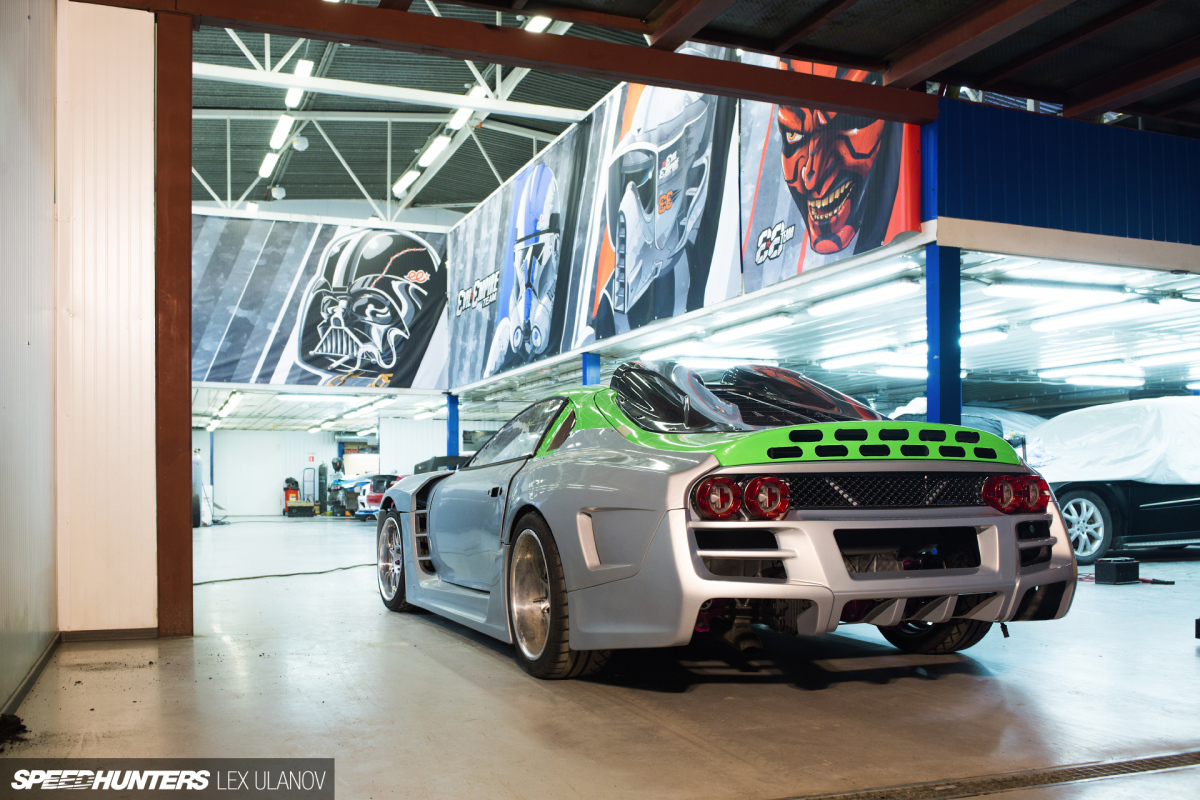 Team members have competed in various drifting championships around the world, including the local Russian Drift Series, the Eastern European Drift Championship, Drift Allstars, the Drift UAE Championship and of course Formula Drift, although you might best know the Evil Empire for their cars and their videos.
If you're talking about the latter, then Дрифт в центре Санкт-Петербурга (translation: Drift In The City) featuring Evil Empire's top-ranked driver Sergey Kabargin and his Supra cutting loose on the streets of Russia's second largest city is undoubtably the team's biggest triumph to date. Released earlier this year, the 5-minute short film has already clocked up close to 2 million views on YouTube alone, something you probably won't find all that surprising if you've watched it already. If you haven't, click play above.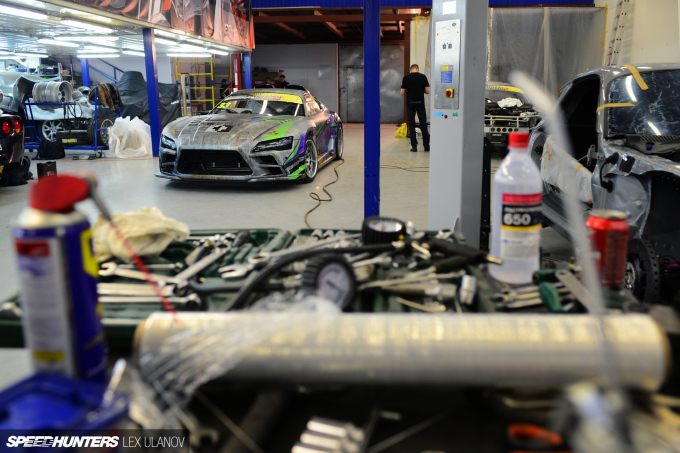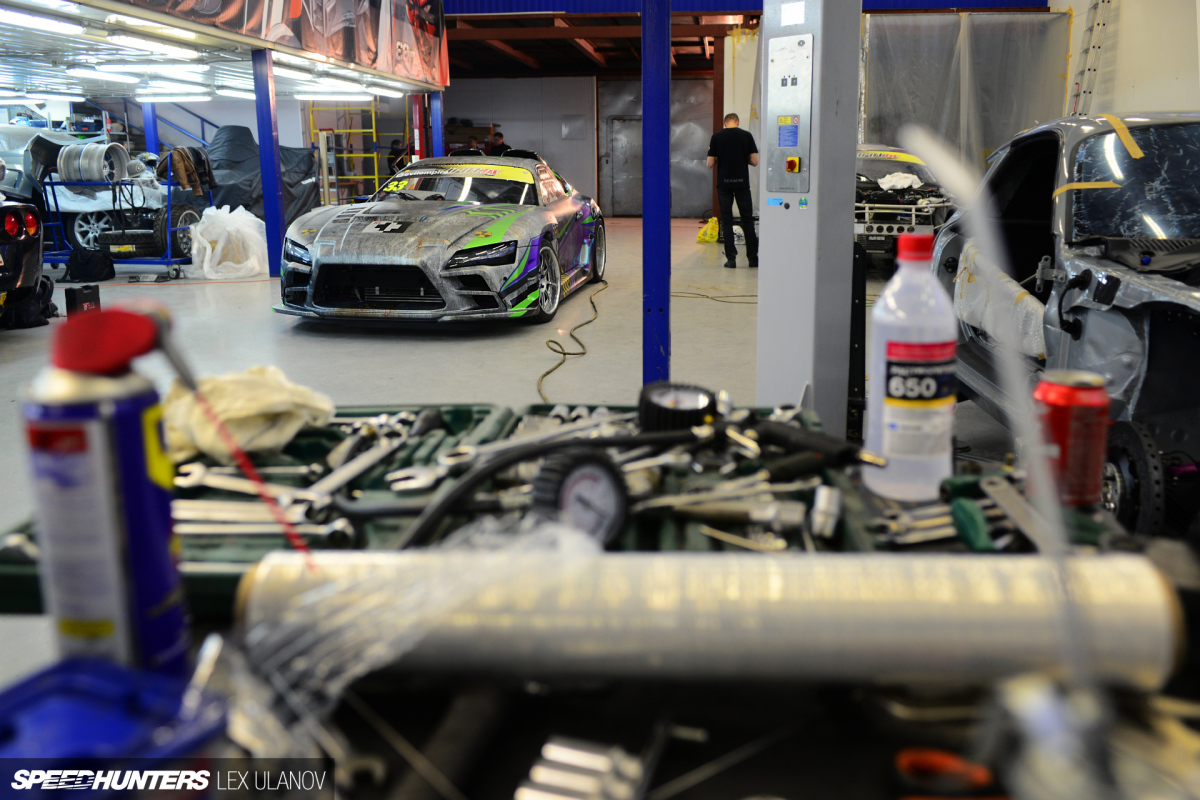 At the heart of the Evil Empire's regular video releases via the team's channel and that of Sergey's, are some very unique drift cars, all of which are maintained from this well-equipped workshop in Saint Petersburg.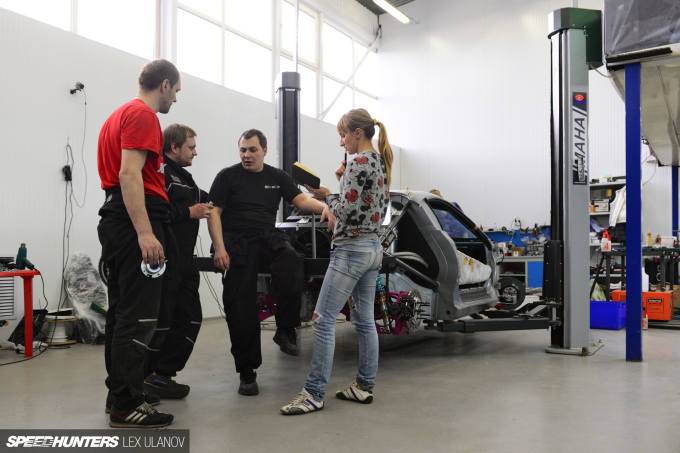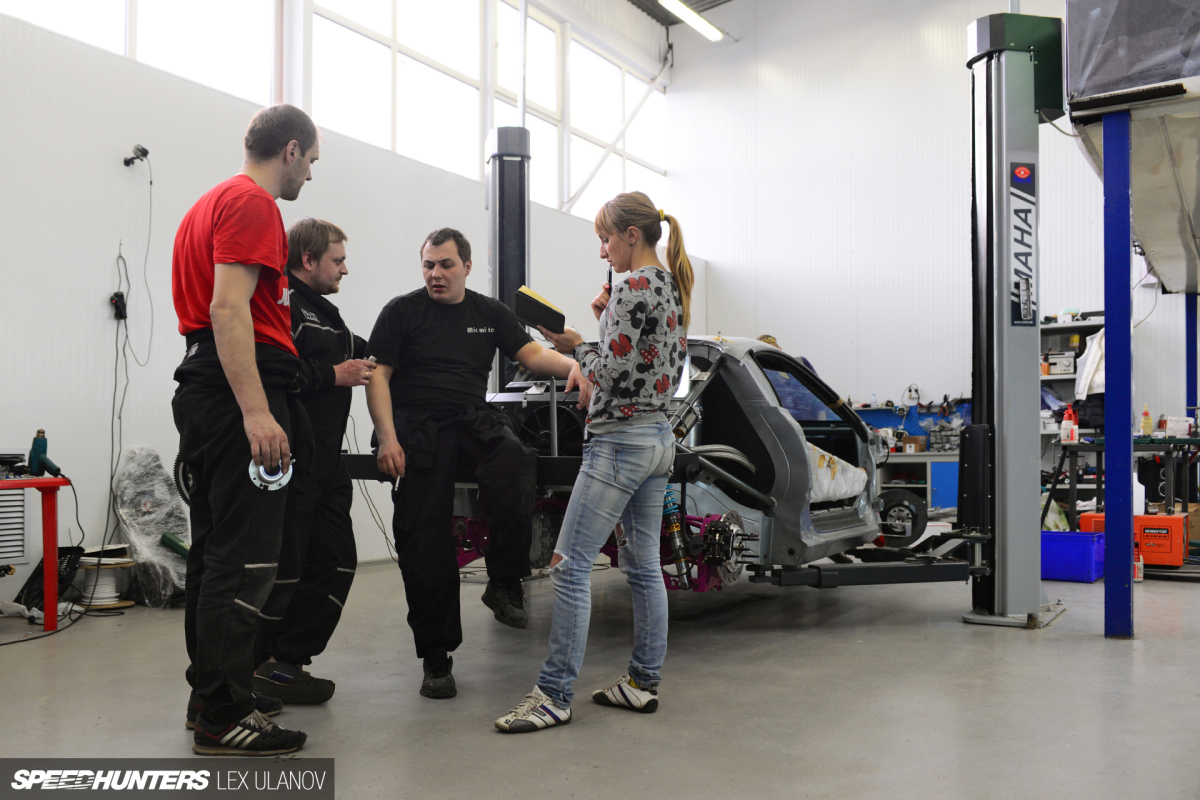 The Evil Empire's staff of 10 have been working together for years, and they're not only co-workers but also very close friends, which brings a special dynamic to the operation. Pavel Smirnov (center) is Evil Empire's lead mechanic, and of course a drifter himself.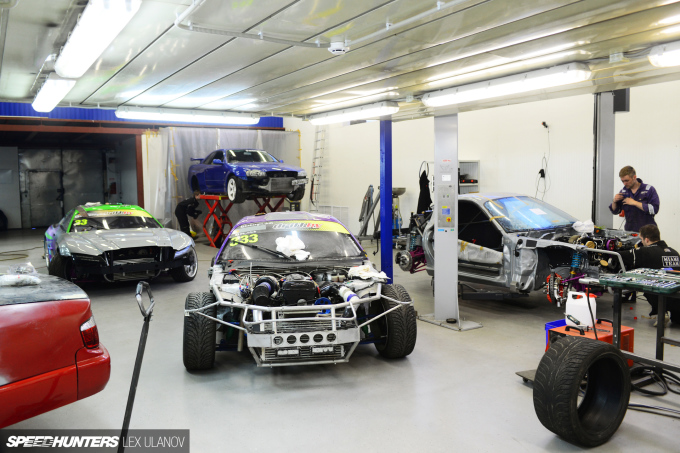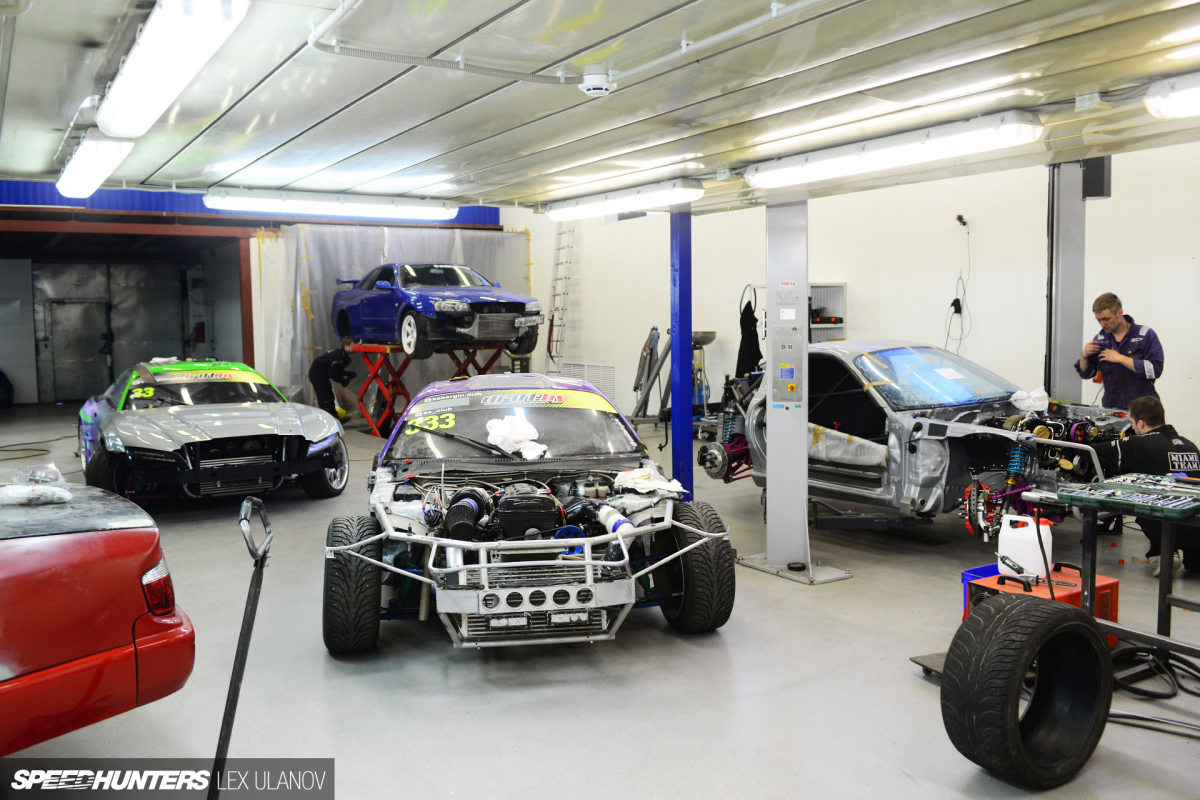 Although the workshop could be considered large by most standards, when it's the middle of the racing season and a weekend, space is at an absolute premium.
A lot of that has to do with the fact that almost every Evil Empire employee owns a race car, and a few have more than one. And it's everything from Nissan Silvias, to a Mitsubishi Lancer Evolution, a Nissan Skyline R34 GT-R, plus a Toyota Chaser, Aristo and Mark II. There's even Corvettes and Vipers in the mix. But if there's one car that really defines the Evil Empire, it's the fourth-generation Supra.
Supra Reinvention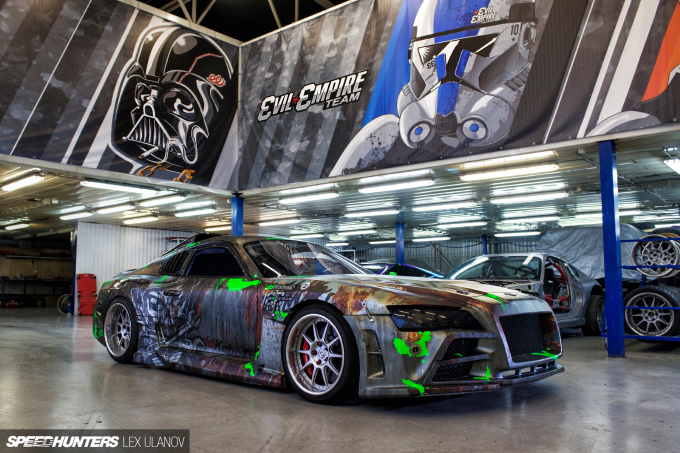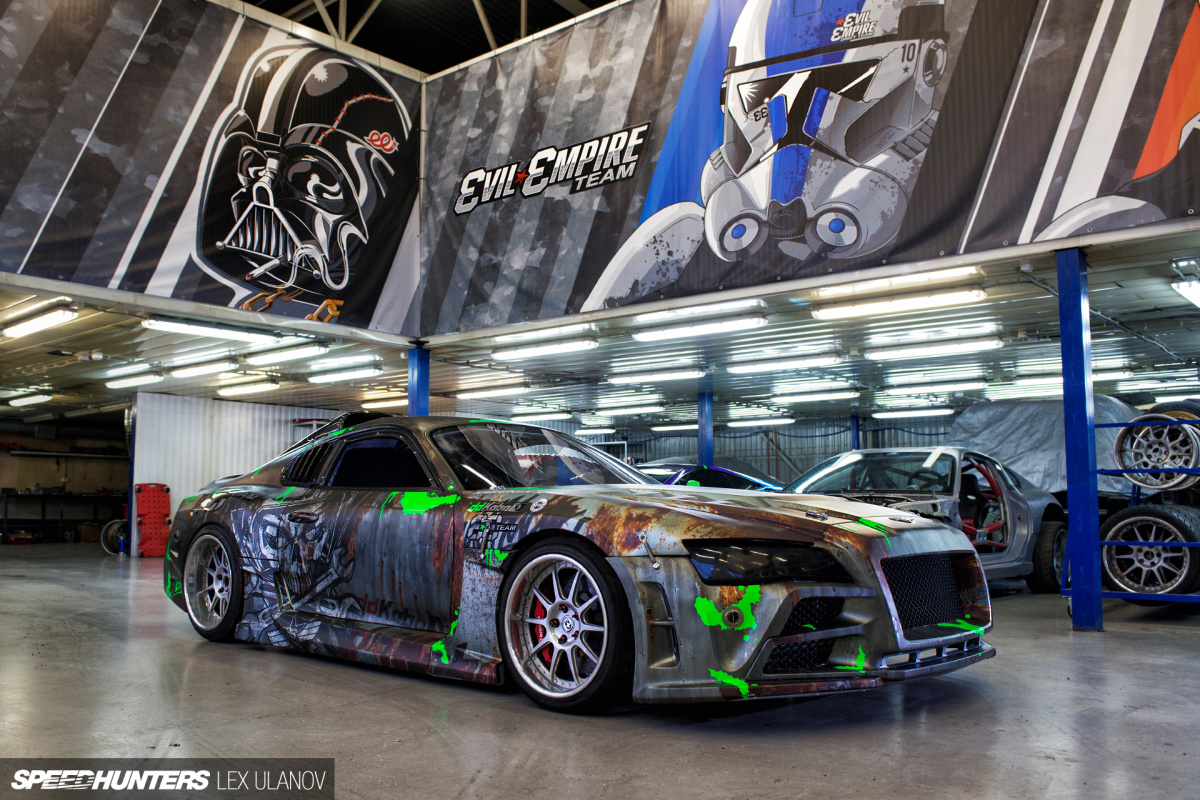 Given Sergey Kabargin's penchant for Toyota's front-engined and rear-drive hero of the '90s (he's driven many over the years), it was only natural that the Evil Empire would follow suit and start looking at ways to improve the Supra's drift-ability. But it's not the mechanical underpinnings that identify these cars though – it's the way they look.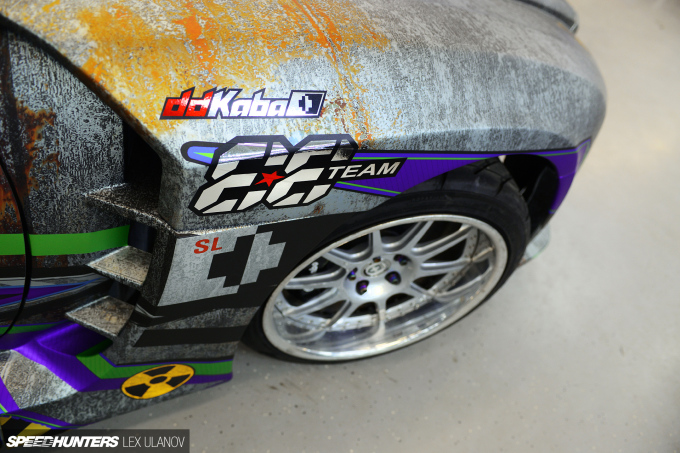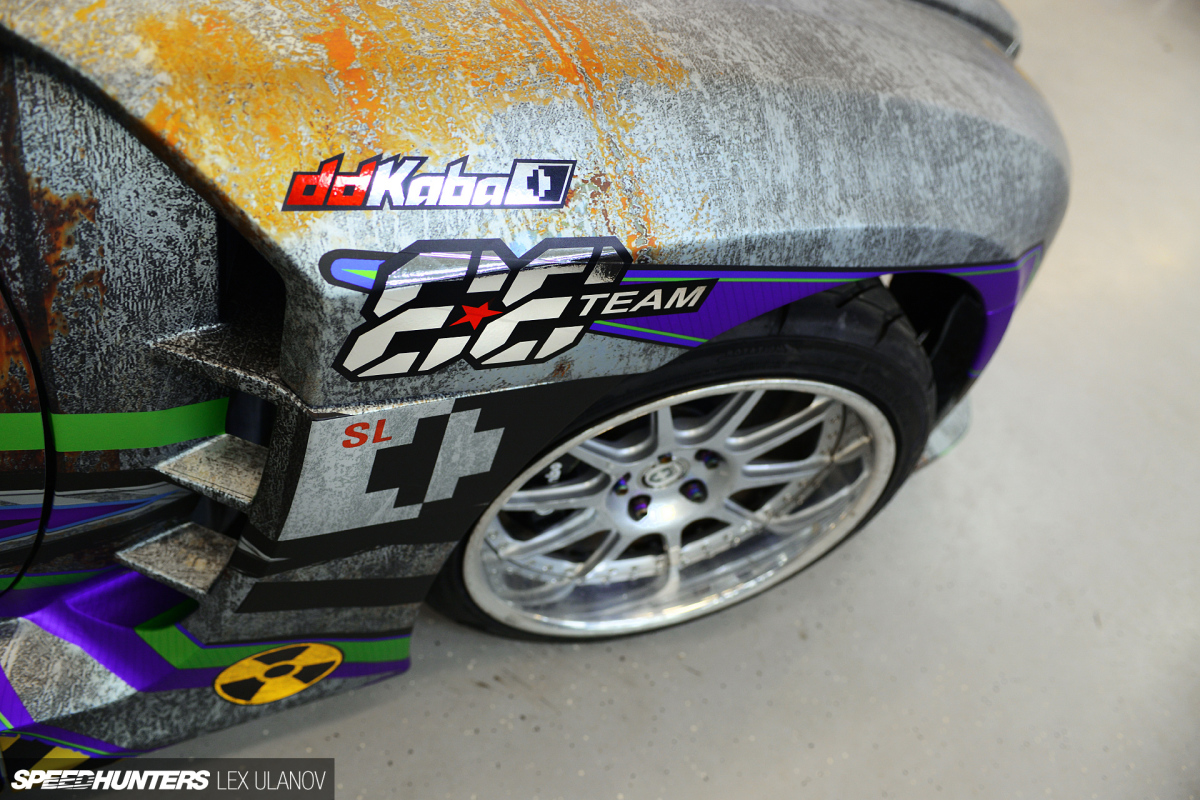 A lot of work went into the exterior transformation, beginning with sketches and then a 3D model, just as it's done in an automotive design studio.
For the final components that give Evil Empire Supras their own identity, material choice was carefully considered too. You might expect it all to be FRP, but in an effort to shave as much weight as possible from the Supra chassis, the doors, fenders, bonnet, trunk lid and other items are all produced out of carbon/Kevlar.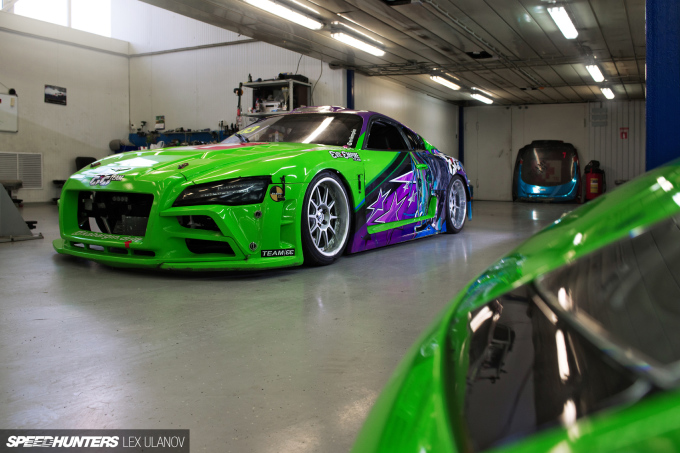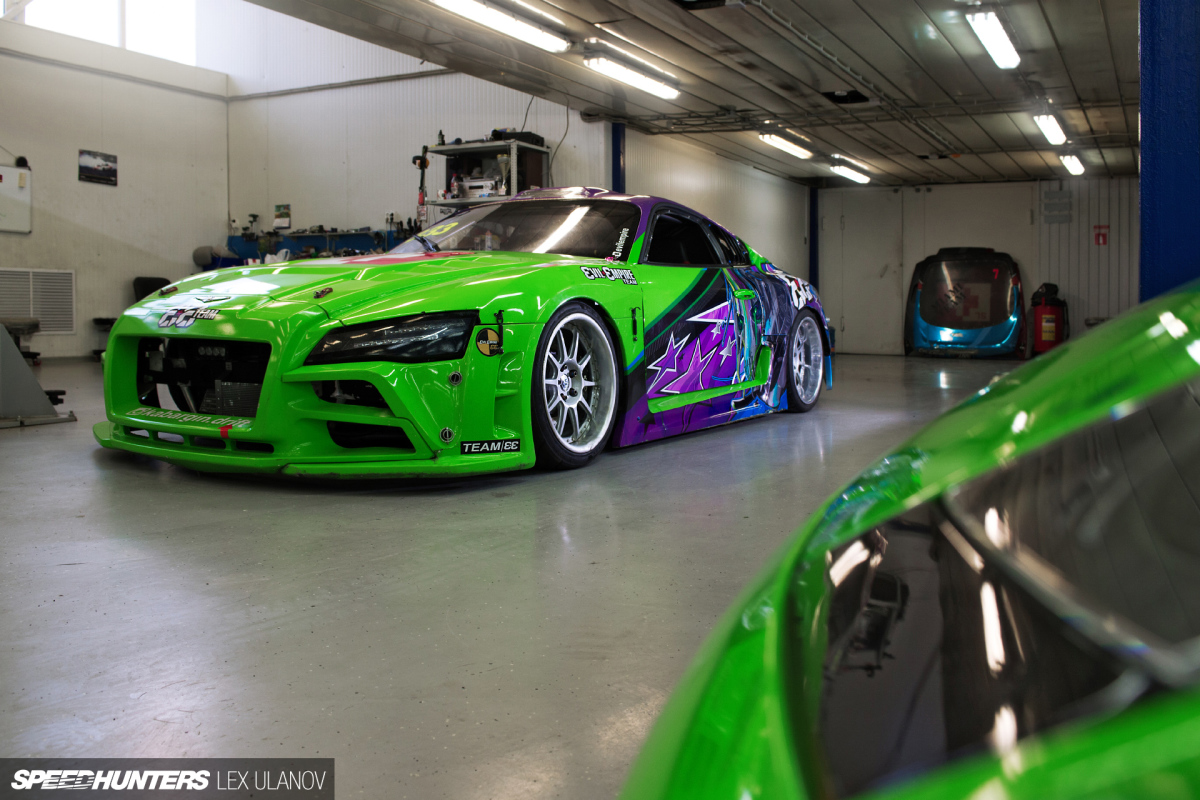 The headlights are another area where the attention to detail really shines. It's quite common to see lights from other automakers used with serious transformations like this (think: Porsche headlights in RE Amemiya's 'Super GReddy' FD3S RX-7 kit), but again, the credit all goes to the Evil Empire here. The LED headlights were designed in house and mocked up using a 3D printer, with the finished items manufactured to an OEM standard.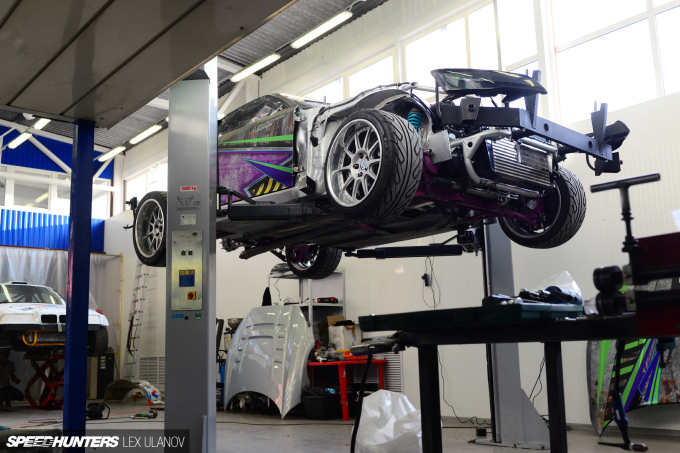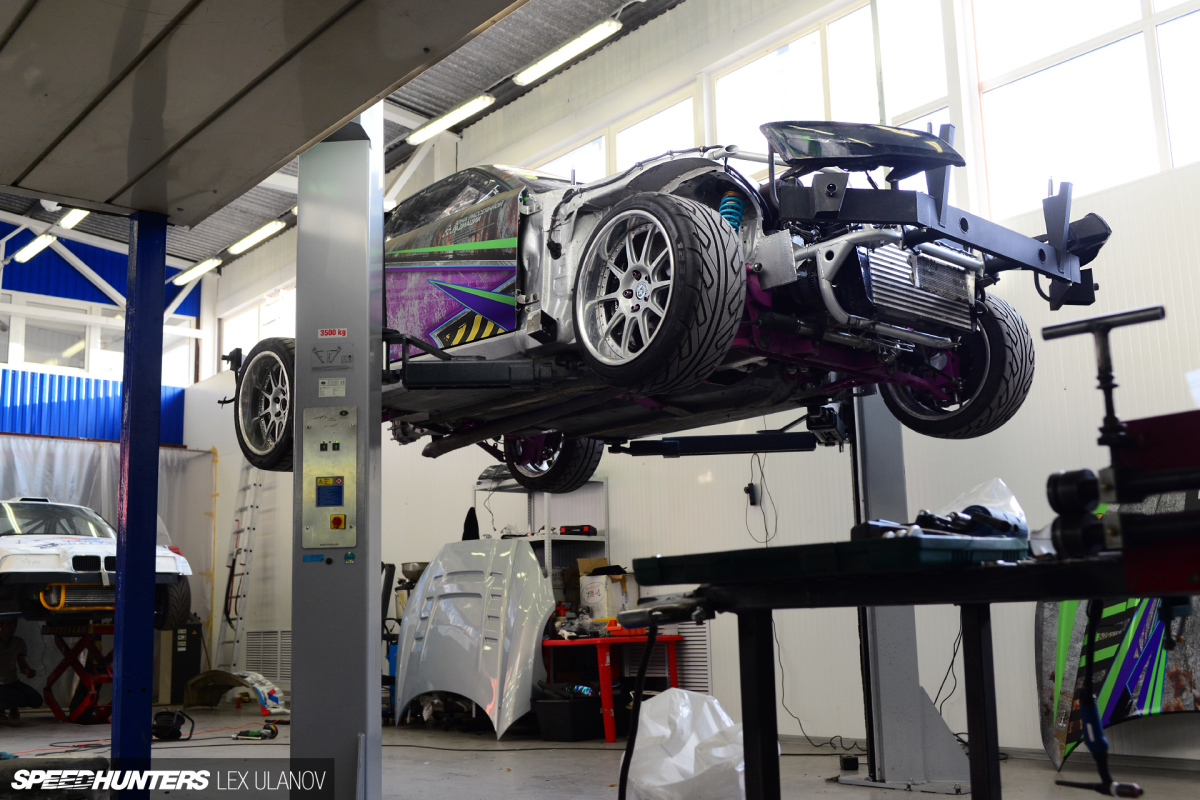 After five years of building these cars, the Evil Empire team have formulated a recipe that works, albeit using a number of non-traditional engineering solutions. With each new Supra build, the body is stripped down to a completely bare chassis ahead of blasting, welding and then painting.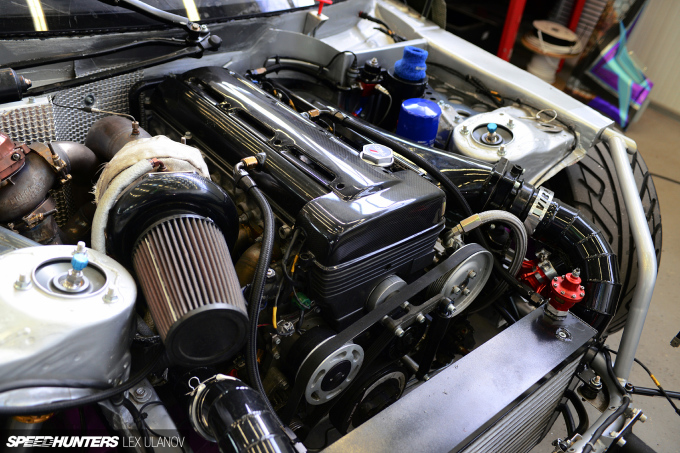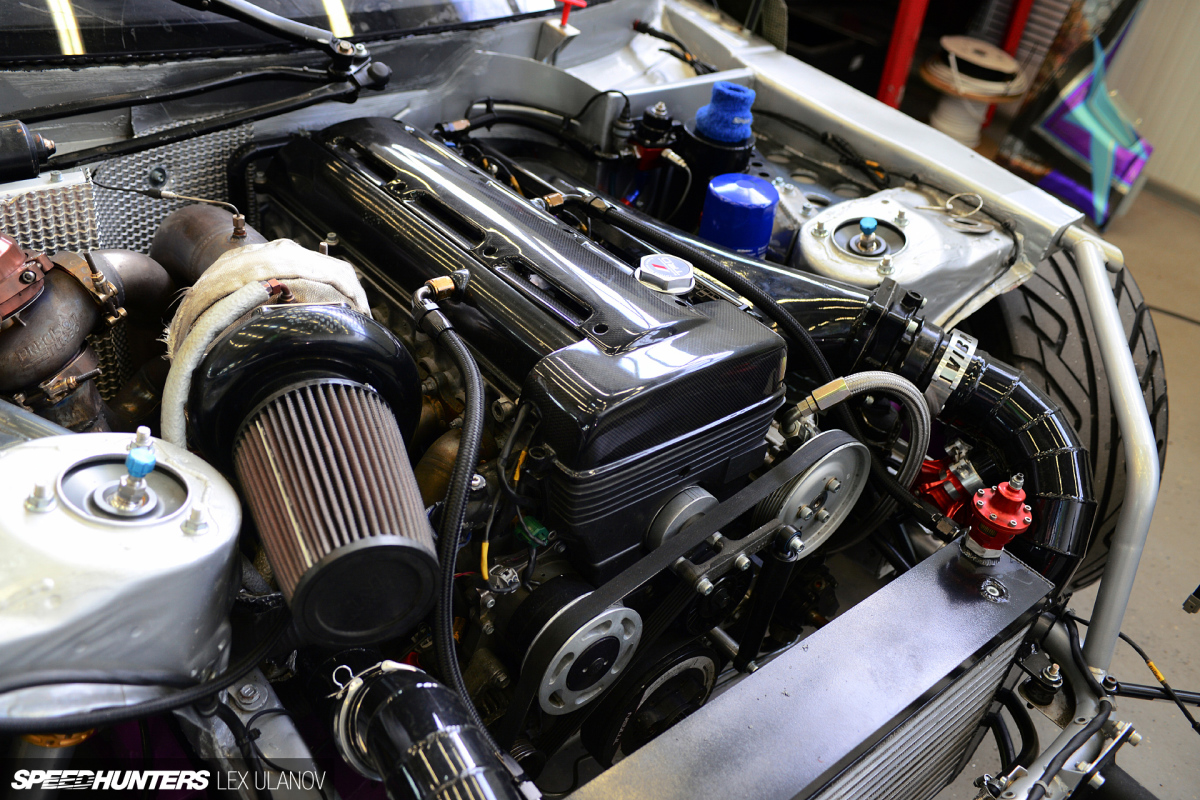 Although we've seen a Mast Motorsport RHS466 V8 in one of Sergey's Supras, there's no guessing the Evil Empire's engine of choice. Once again, the team knows exactly what works, and their Toyota 2JZ-GTE recipe involves stroking the inline-six up to 3.4L and fitting a large single Precision turbocharger. With this sort of setup, 800+hp is no problem.
You only need to look at the custom suspension setup to see just how well built these cars are. Every element is considered, and the finished build quality is amazing.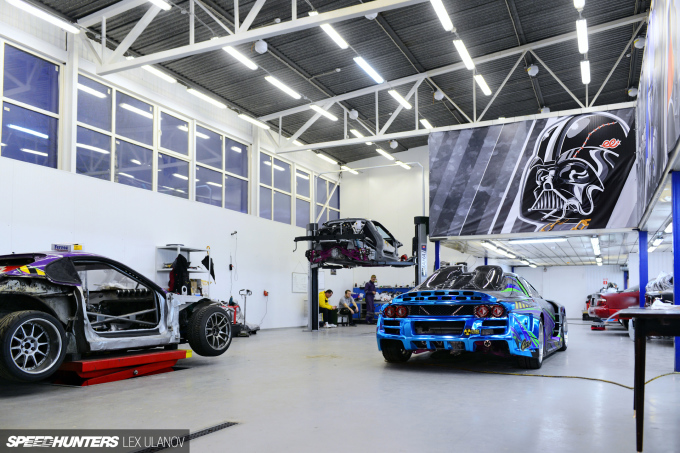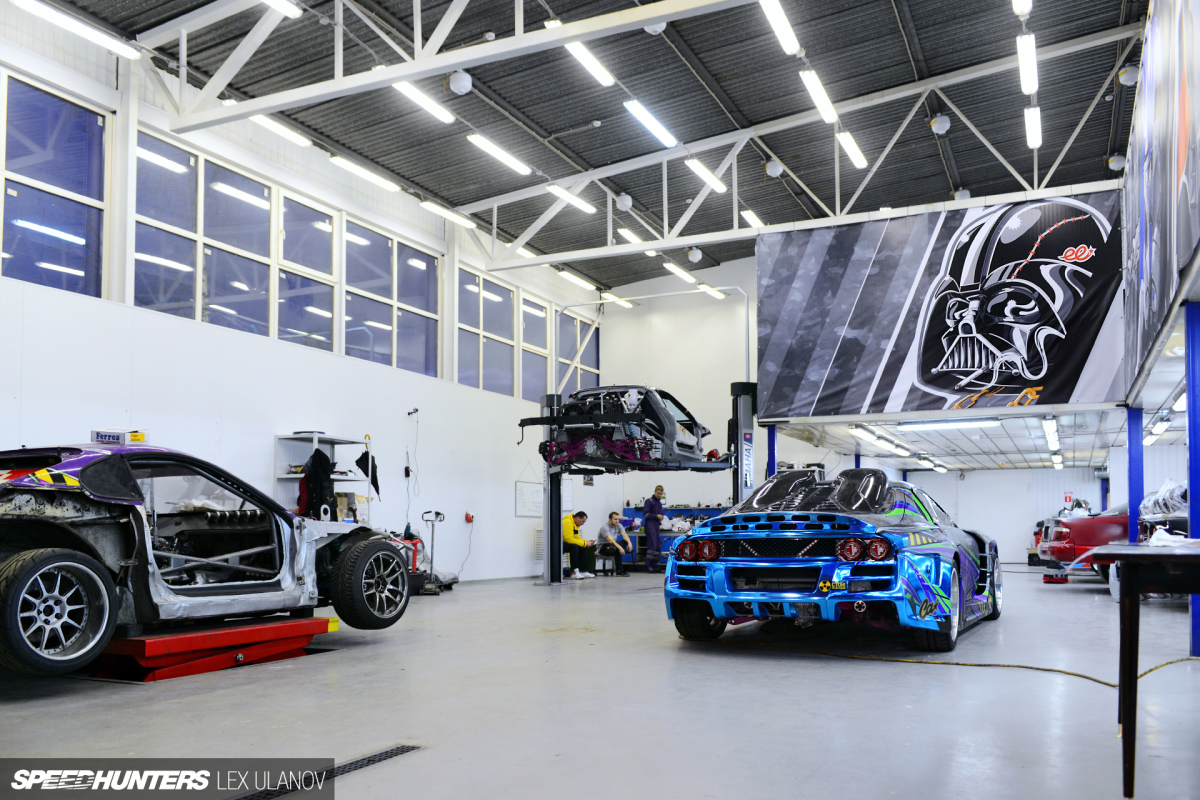 I'm not sure what I expected to see when Lex Ulanov said he'd send through some photos of the team's operation, but it's hard to not be impressed by what's created inside this Russian workshop.
Long may the Evil Empire continue.
Brad Lord & Lex Ulanov
Photos by Lex Ulanov