As I mentioned during my main event coverage of Wekfest San Jose, there was a strong showing of customized air-cooled Volkswagens at this year's show. And why shouldn't there be? After all, it was really the West Coast VW guys that paved the way for their modern, import car modifying counterparts. Know your roots, as they say.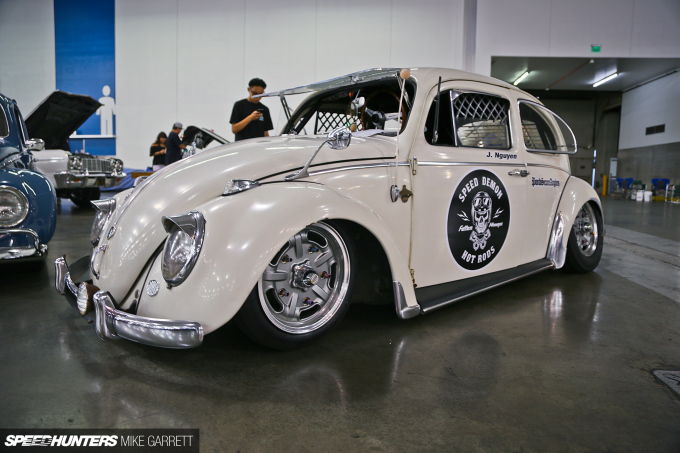 And among the air-cooled Volkswagens on display, there was one car in particular that was receiving a lot of attention – John Nguyen's heavily modified 1963 Beetle.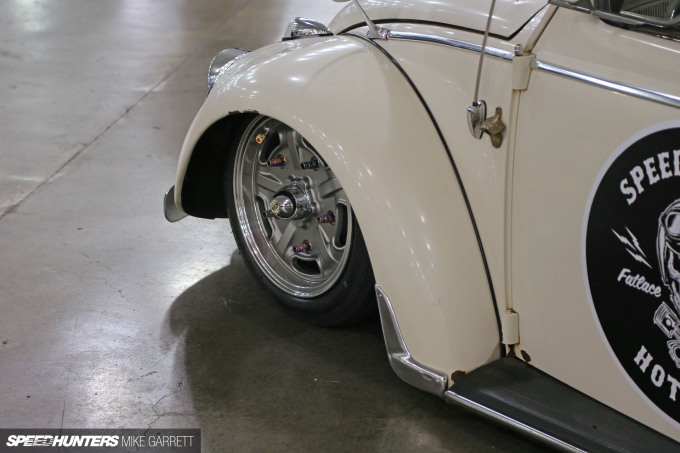 One of the first things you notice about John's Beetle is the radically low ride height. It's been achieved through a set of 3-inch lowering plates in the rear along with a front beam that's been narrowed by 6 inches.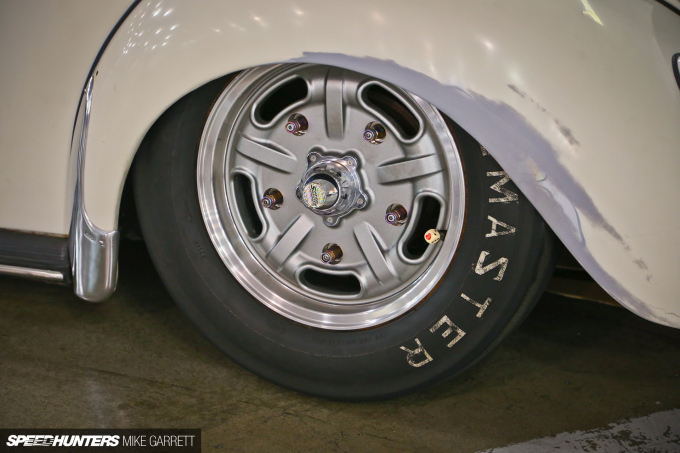 The wheels themselves are the perfectly retro Mooneyes Speedmasters, and John has mounted them with skinnies up front and M&H slicks in the rear.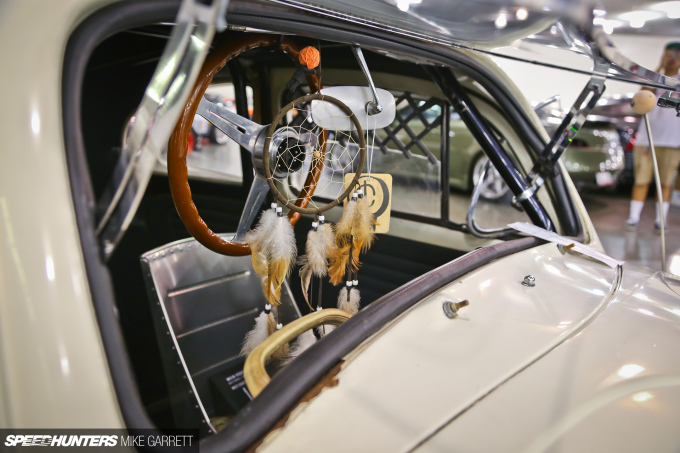 But the stance is just the beginning. Inside the cabin there's a 6-point cage, a set of custom-made bomber seats and all sorts of other cool touches. Don't forget the flip-up Safari windshield either.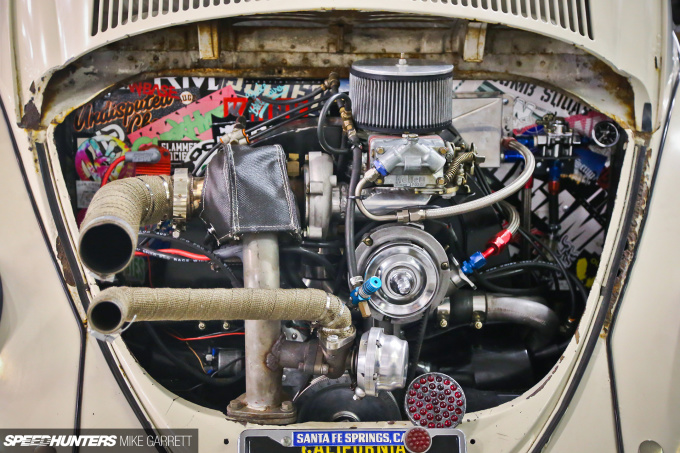 Typically, a slammed VW build like this will make do with a stock or lightly modified motor, but that's not the case with John's car. You're looking at a fully built, turbocharged and methanol-injected 1,914cc setup.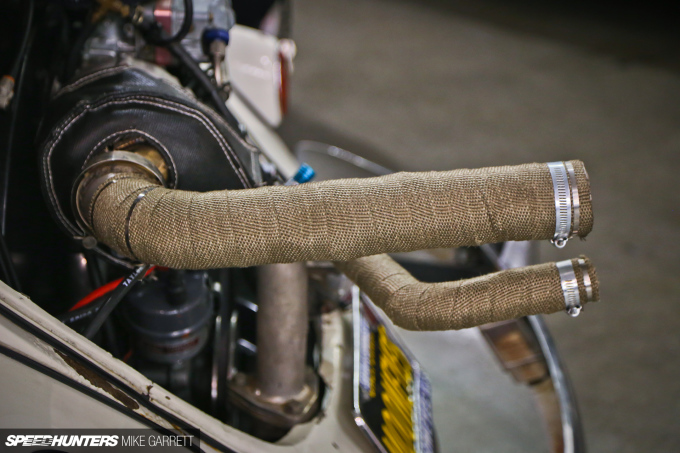 Is it a race car? Surely not, but I really like the fact that it's got more than enough power to back up its radically styled exterior and interior.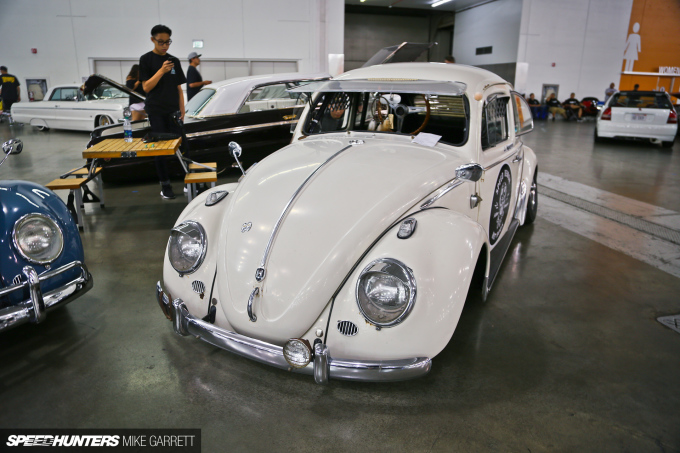 You can either think of John's Bug as a perfect example of an air-cooled VW built in the modern way, or you can think of it as an ancestor to the many other slammed and turbocharged machines that were inside the San Jose Convention Center on the Sunday before last.
Either way I think it's pretty damn cool!
Mike Garrett
Instagram: japanifornia
mike@speedhunters.com