The Classic Cruise Night
We all know about Cars & Coffee events, the automotive gatherings that usually happen on Saturday or Sunday mornings in cities and towns across the world. In recent years they've become the standard for casual car meetings, but long before that there was the cruise night.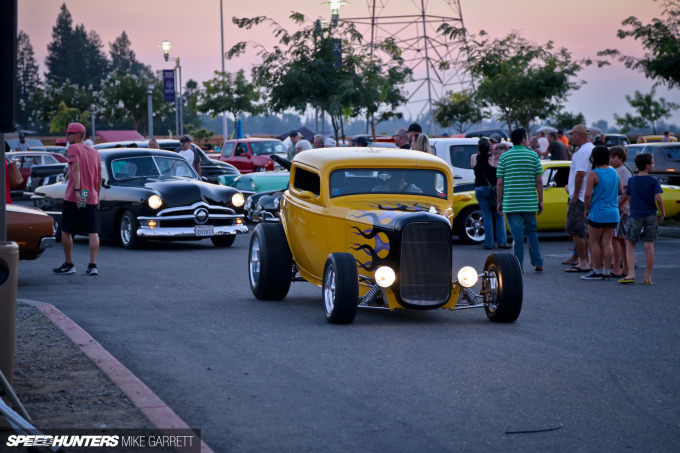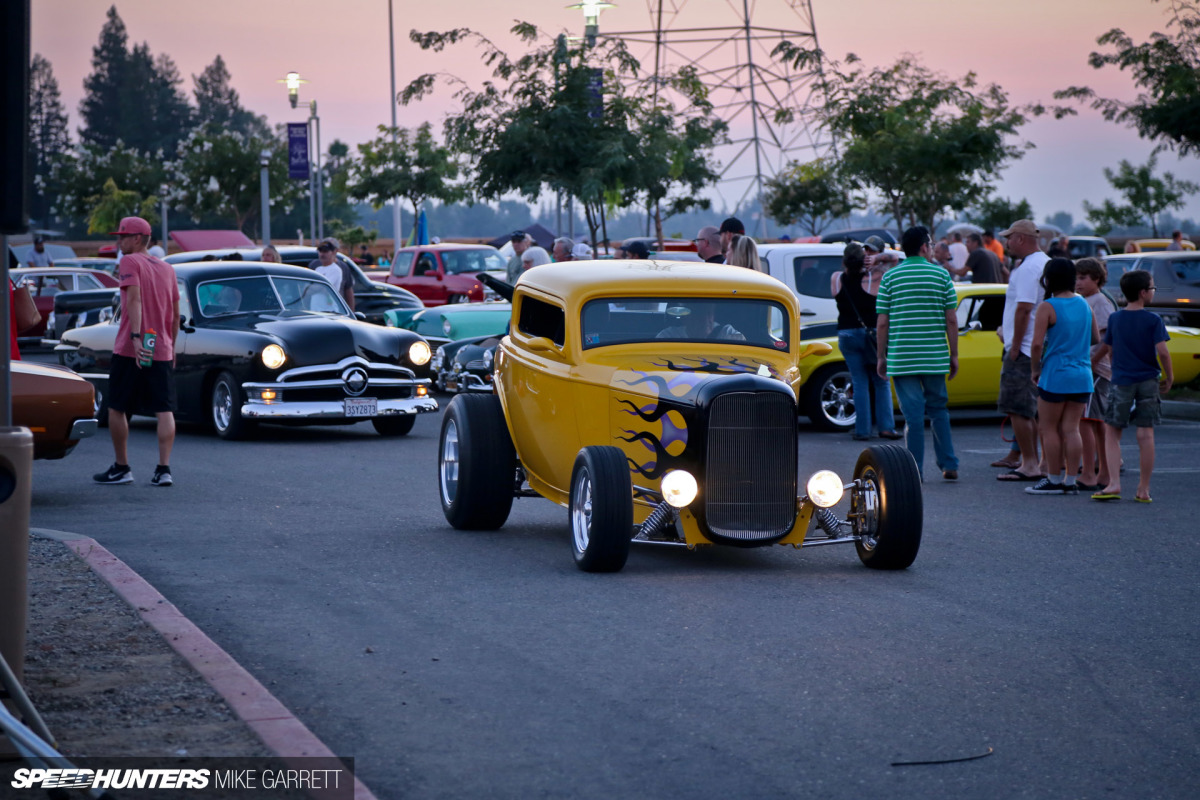 The weekend cruise night is a quintessential part of American car culture, and during the summer months you'll probably find at least one in every major city. They're usually full of hot rods, muscle cars and other American classics.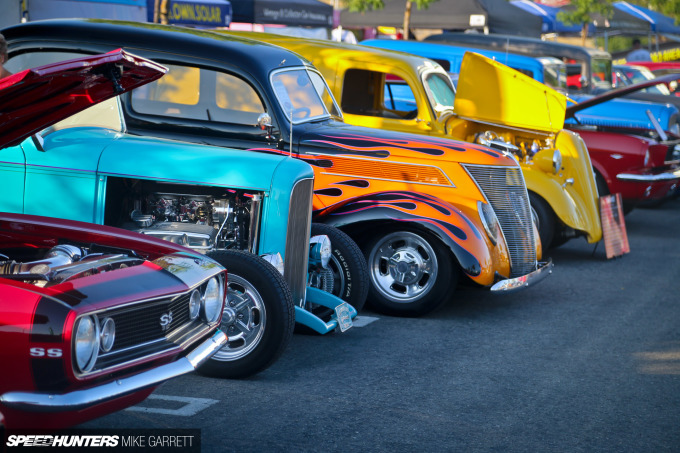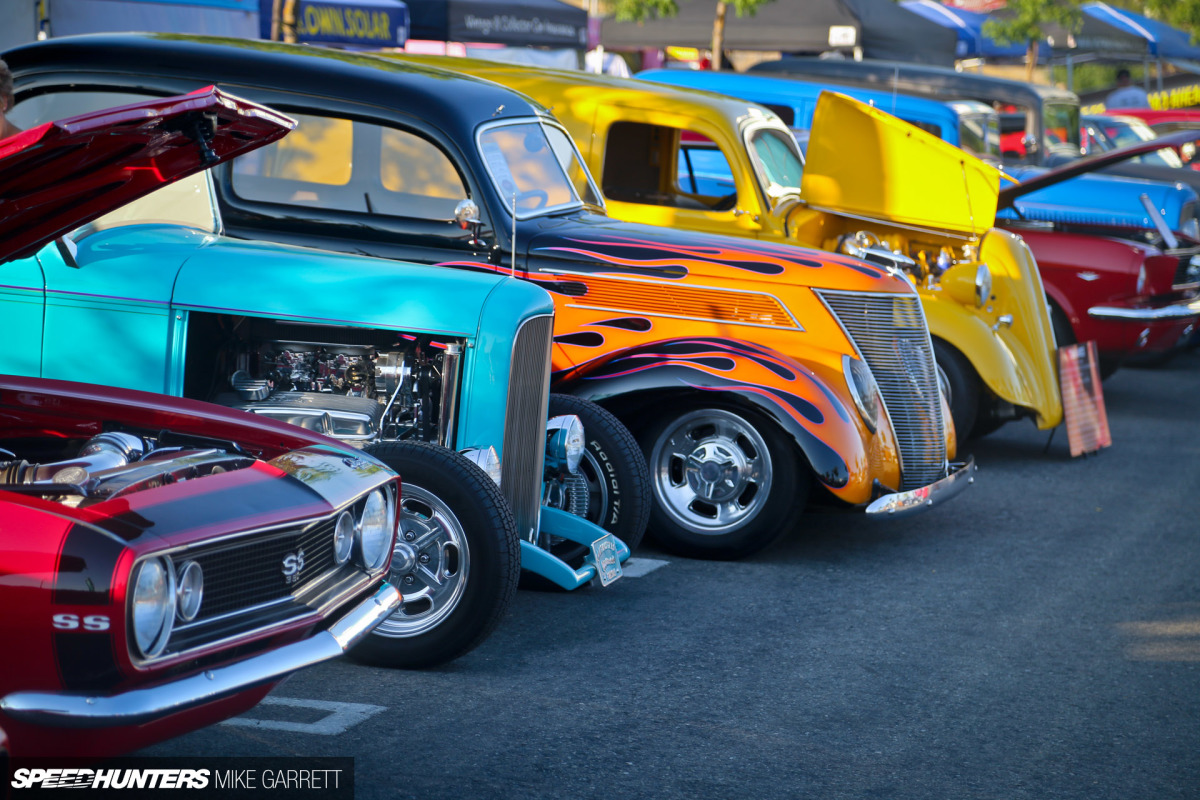 We've showcased many Cars & Coffee events here on Speedhunters, but I realized it's been a long time since we've covered one of these cruise nights. So last Friday I headed to a meet called Rods on the Bluff, held once a month in Fresno, California, by a group called the Hot Rod Coalition.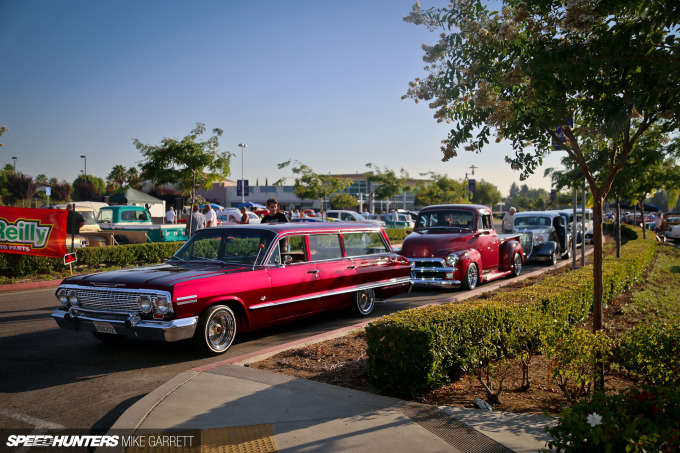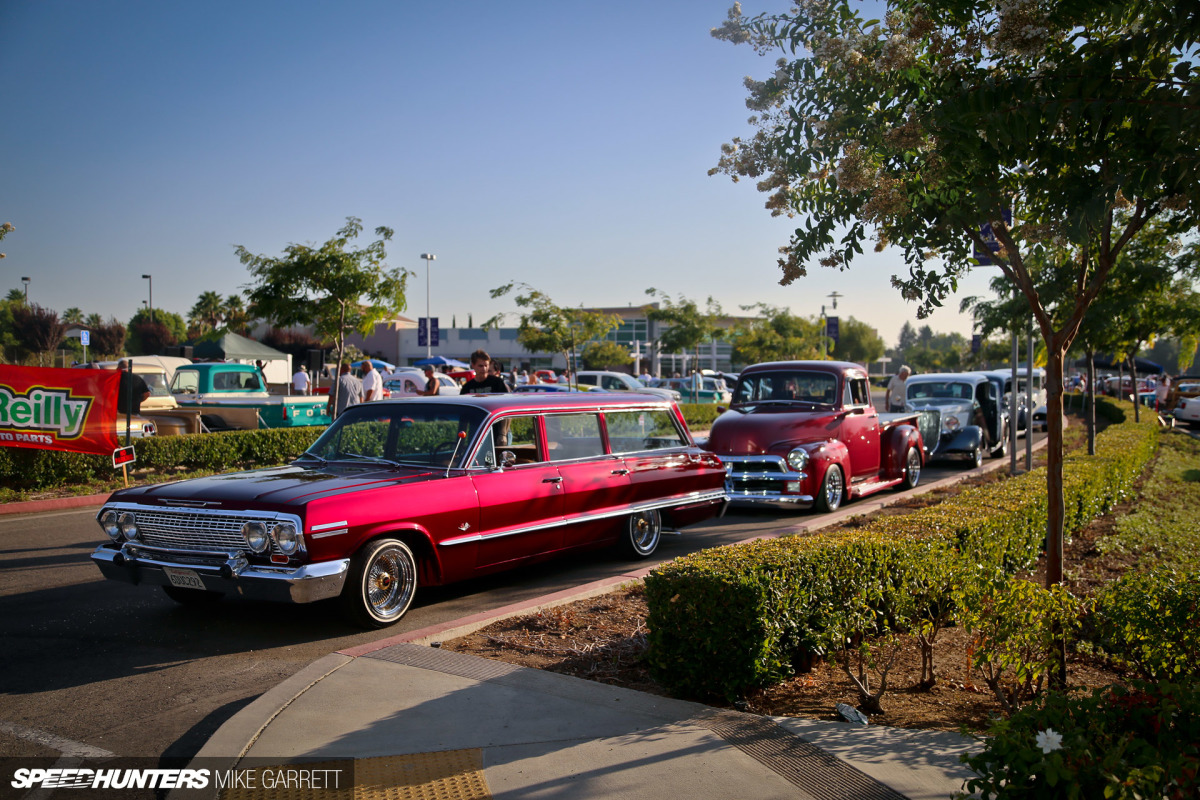 It can get unbearably hot in Central California in August, but last Friday was mild. I say that relatively because the temp still got into the high 90s Fahrenheit, although hat's nothing around here.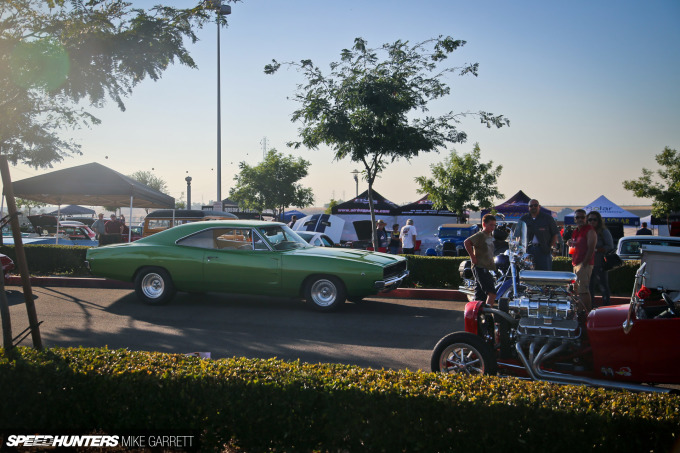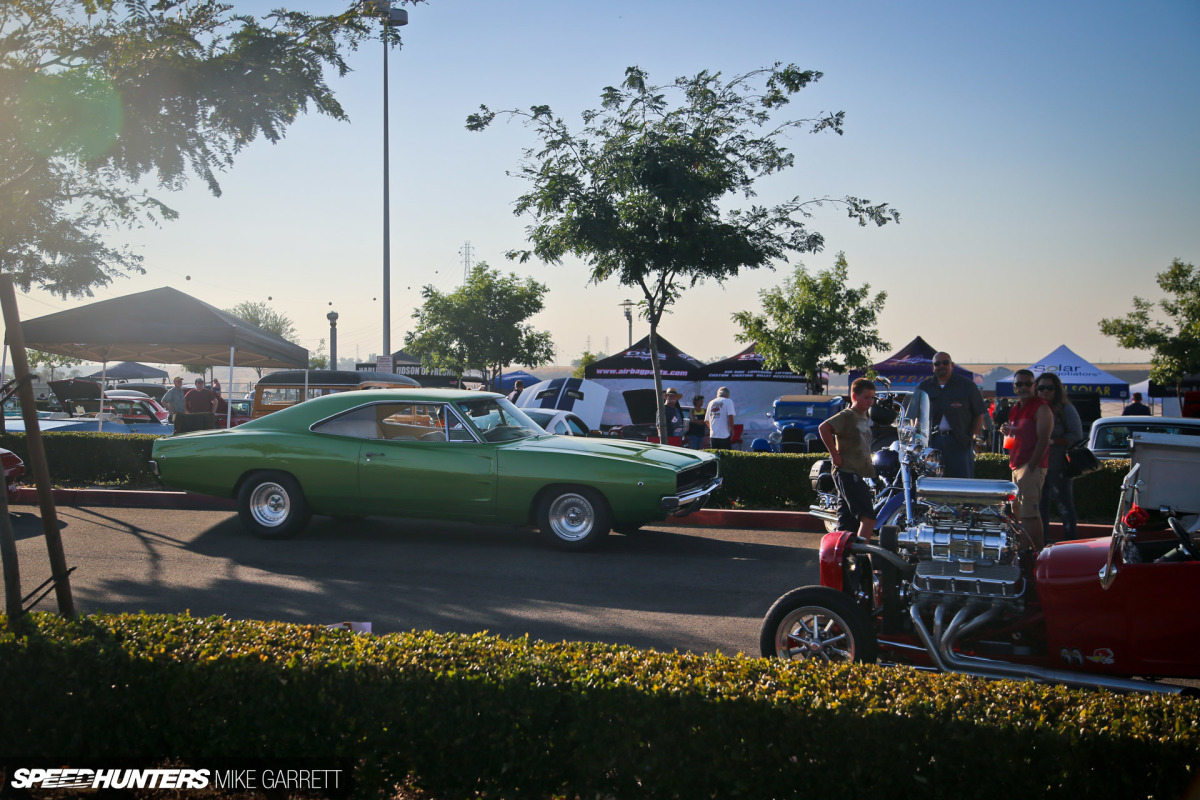 The Central Valley might not be known for its automotive culture quite the way Southern California is, but the region's love for cars runs deep. And that's quite apparent at Rods on the Bluff.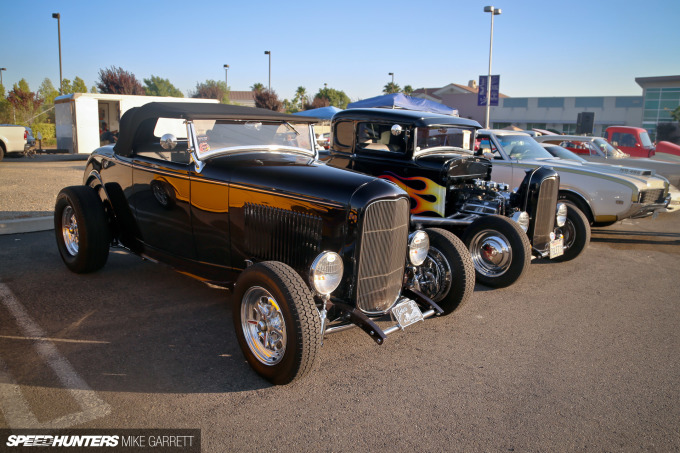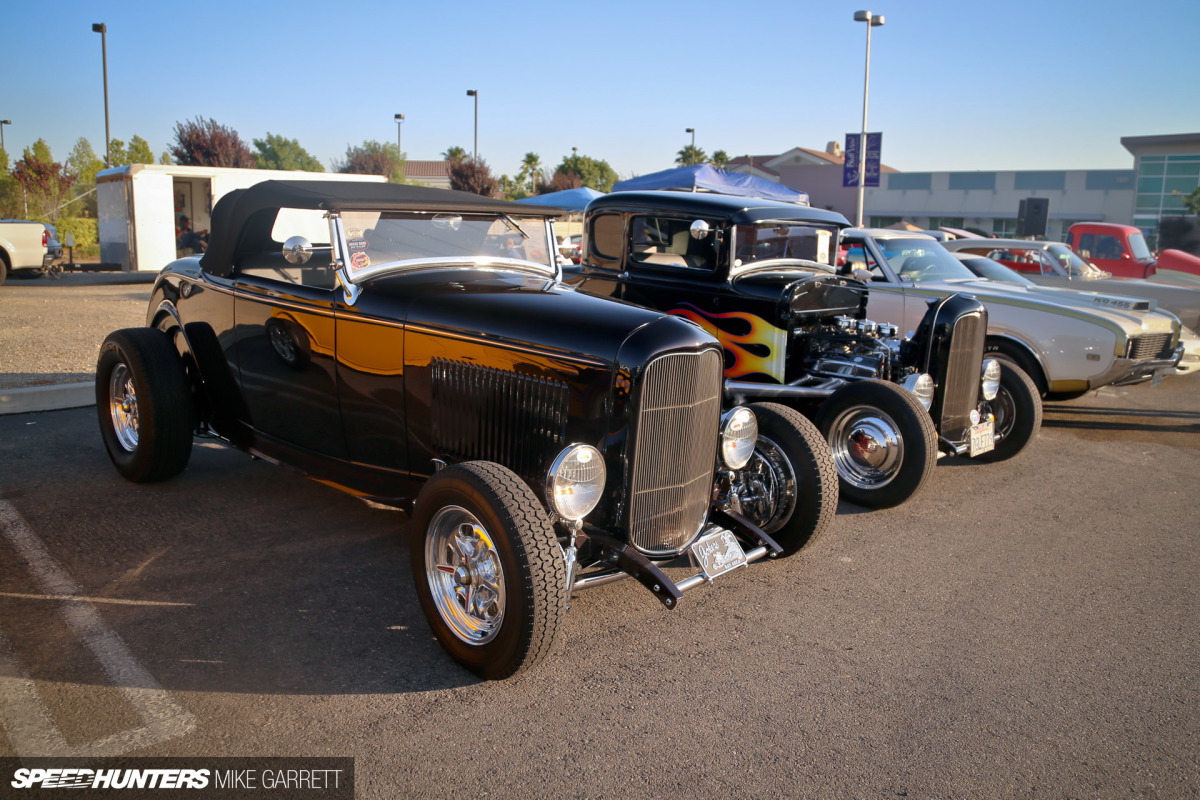 Staying true to its name, the cruise night was full of hot rods and street rods, coupes, roadsters sedans and more – all built in unique ways.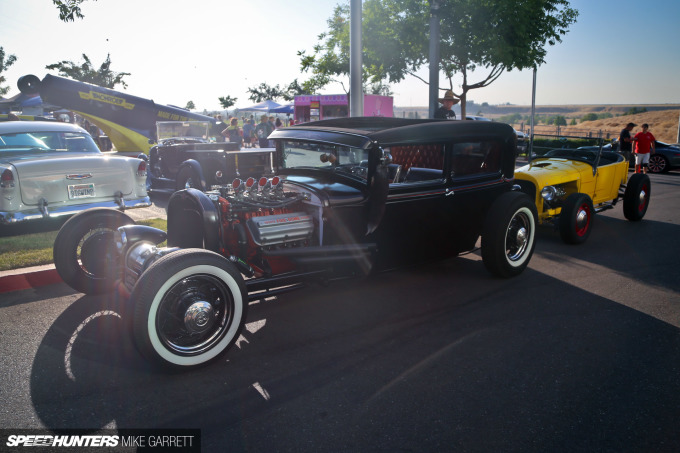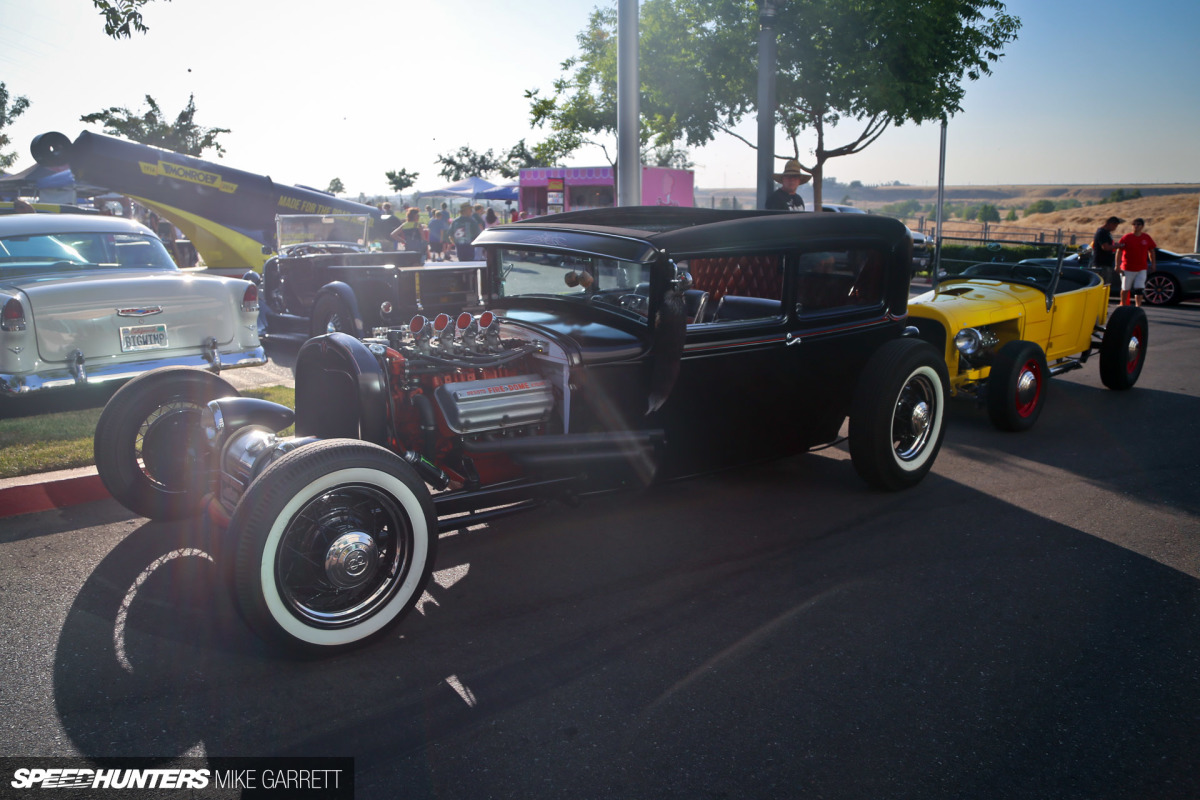 Some were crafted in the contemporary style while others were much more old school in their execution.
Muscle & More
1960s and '70s muscle cars also made up a big part of the crowd, with some sporting full factory restorations and others modified to varying degrees.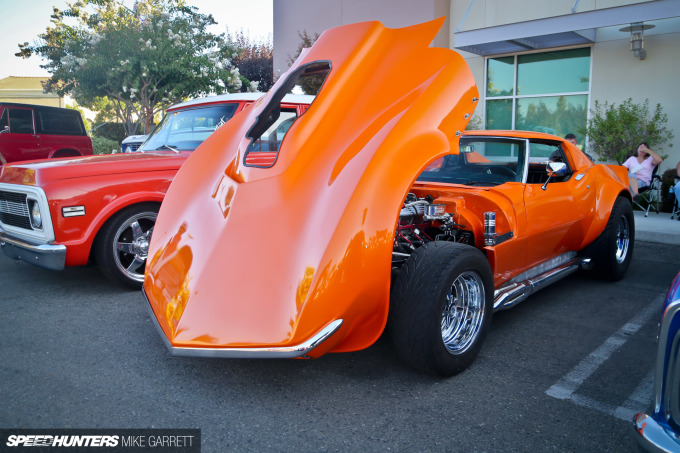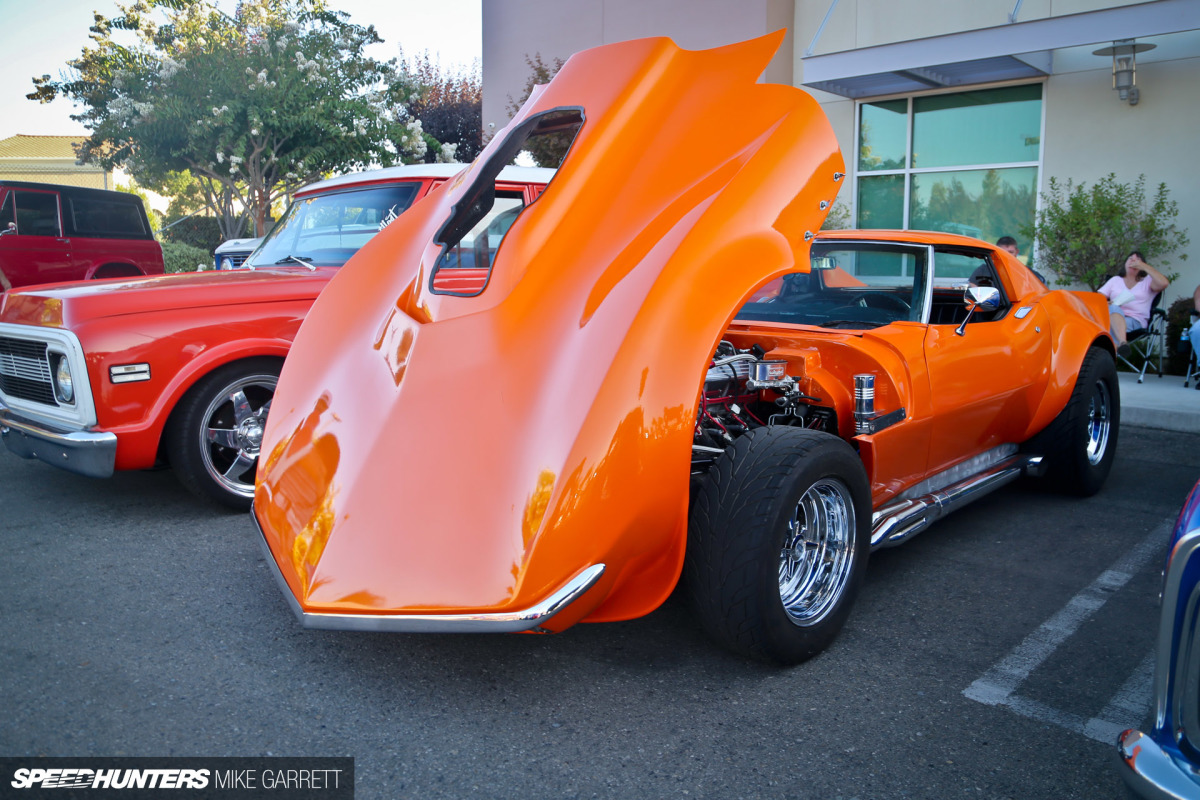 Of the modified cars, this C3 Corvette was absolutely one of the wildest. It's been built in an over-the-top '70s street machine style that I happen to dig quite a bit. Flared fenders, Cragars and side pipes? Check.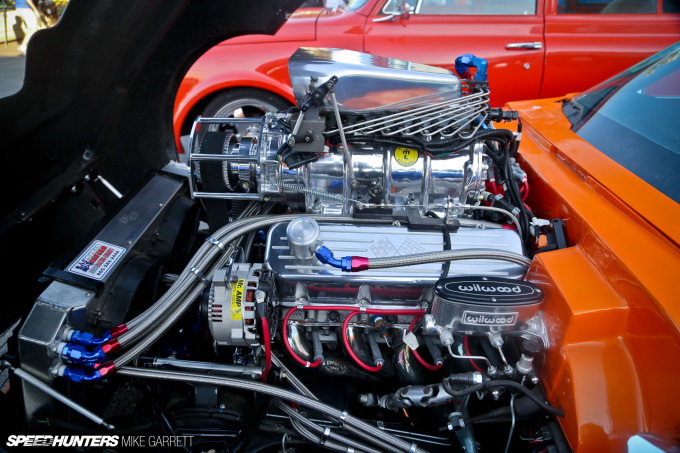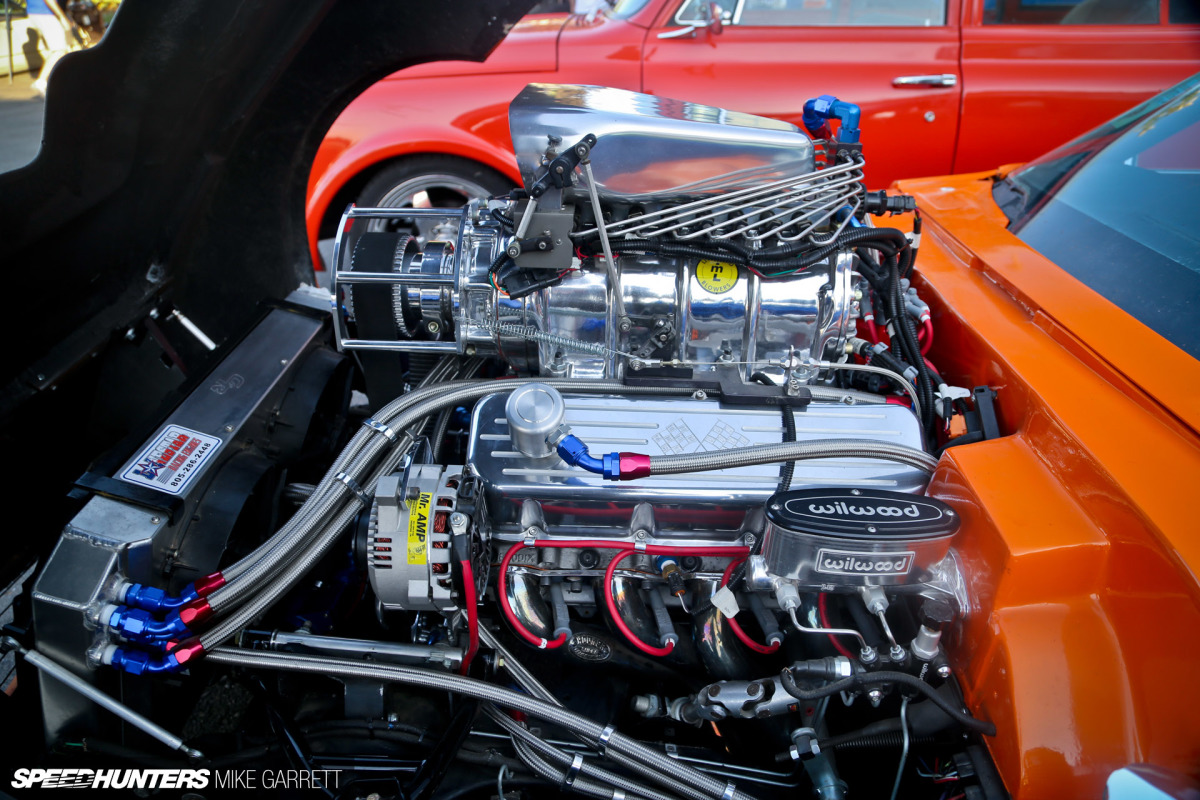 It also had a blown big block sitting in its engine bay, mated to a 5-speed stick. It was retro in its styling, but extremely detailed in its presentation. Thumbs up!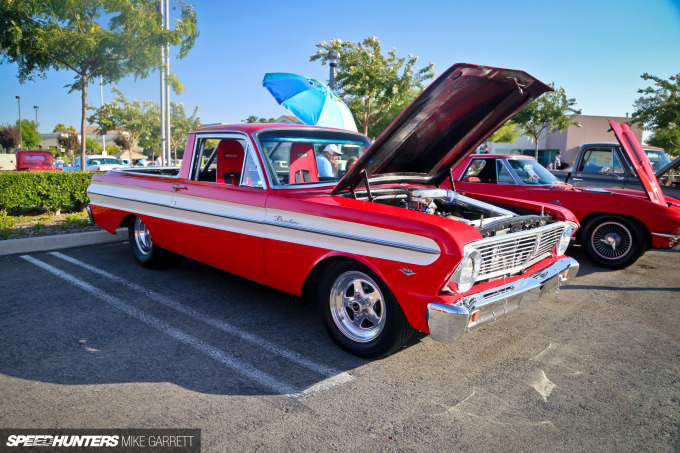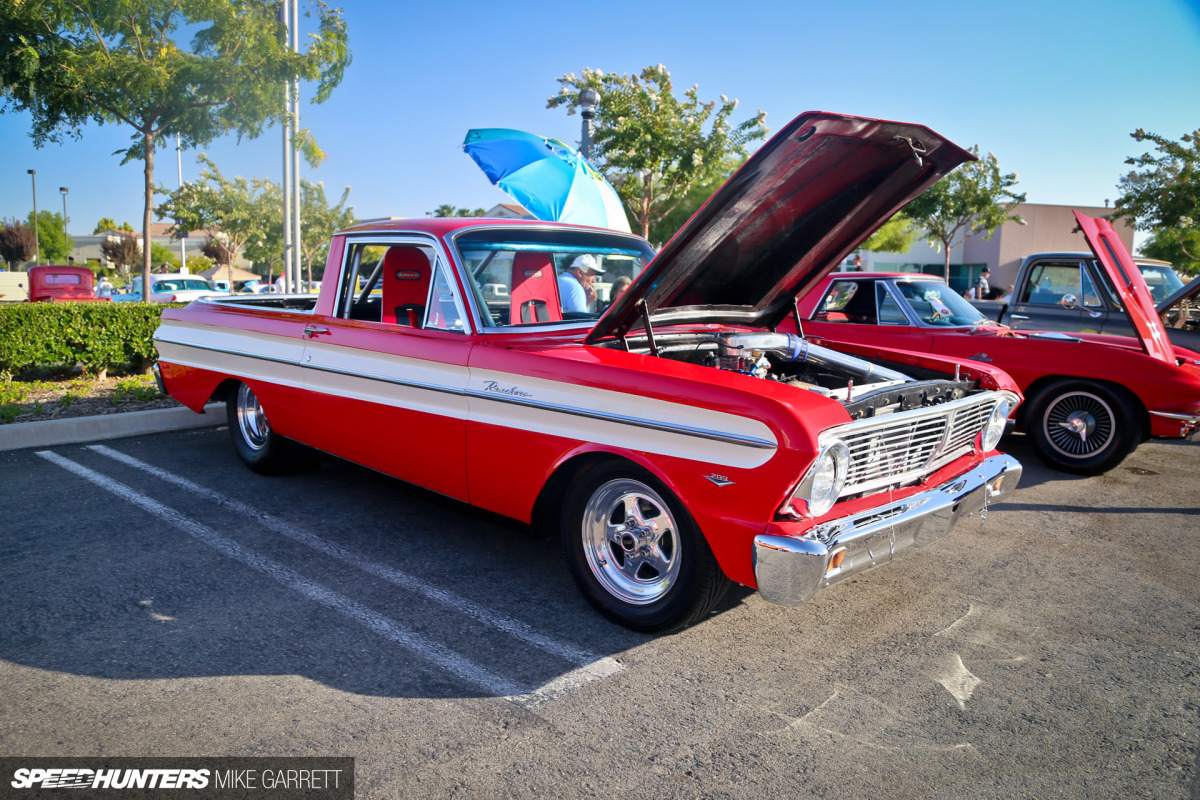 Another one of the radical home-built machines was this little Ford Ranchero, which the owner described as his "lifelong project."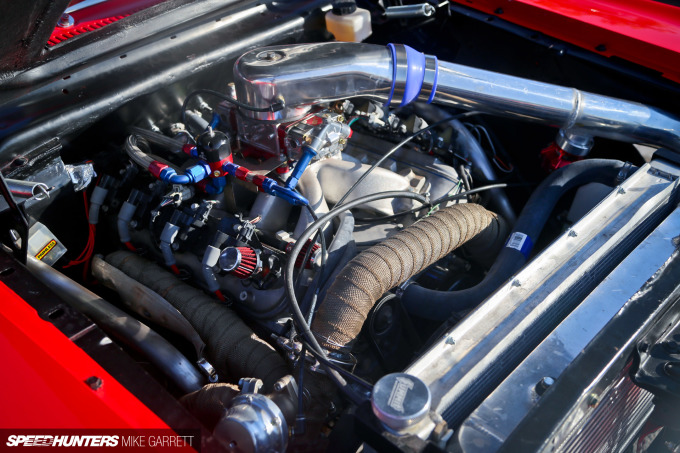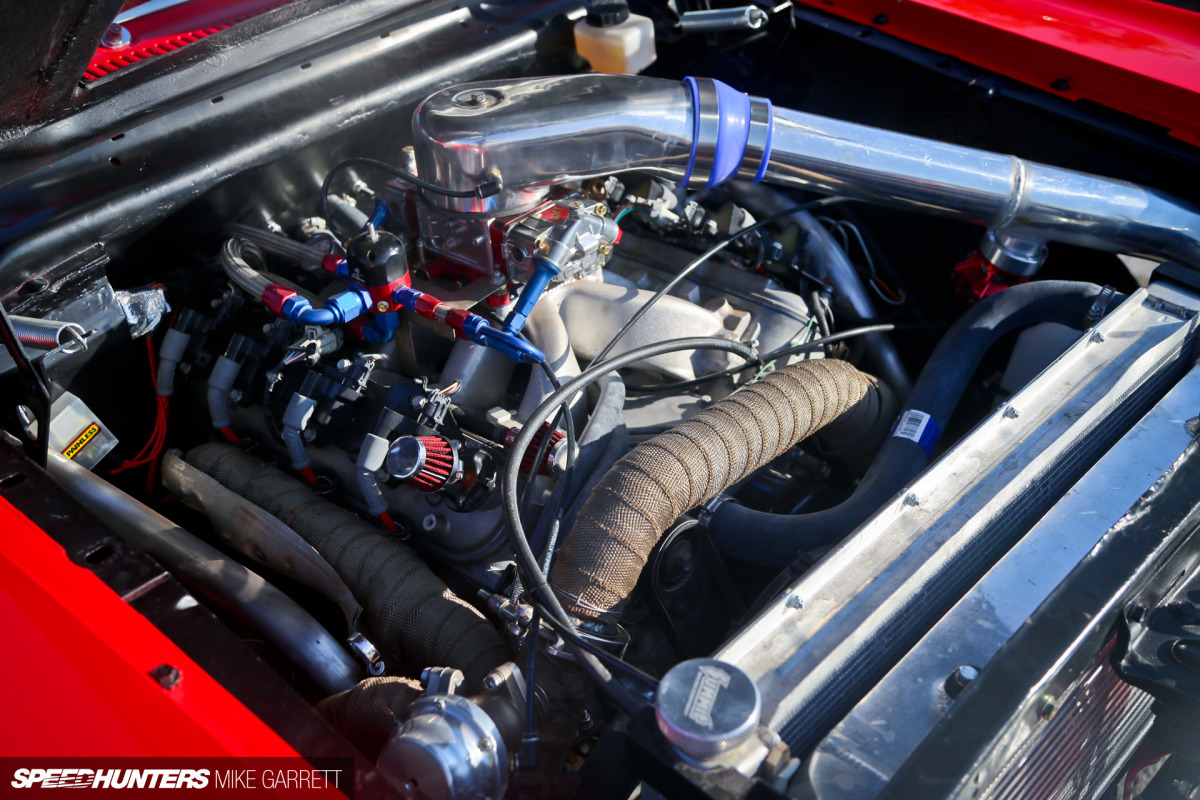 You might expect to see a classic Ford small-block under the hood, or maybe even a big block wedged in there. Ford purists should look away though – this one's got turbo LS power.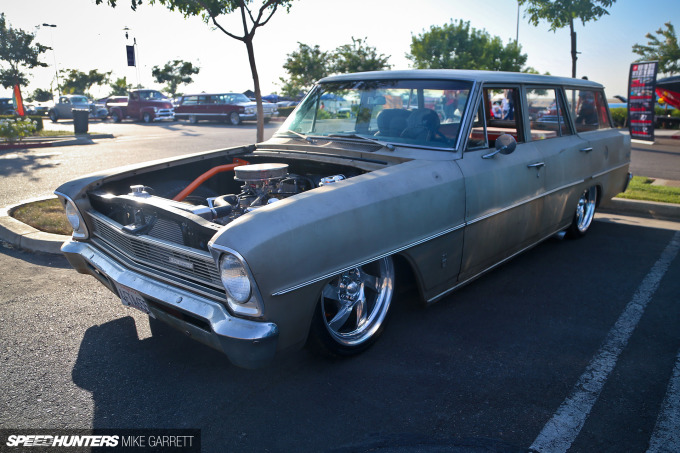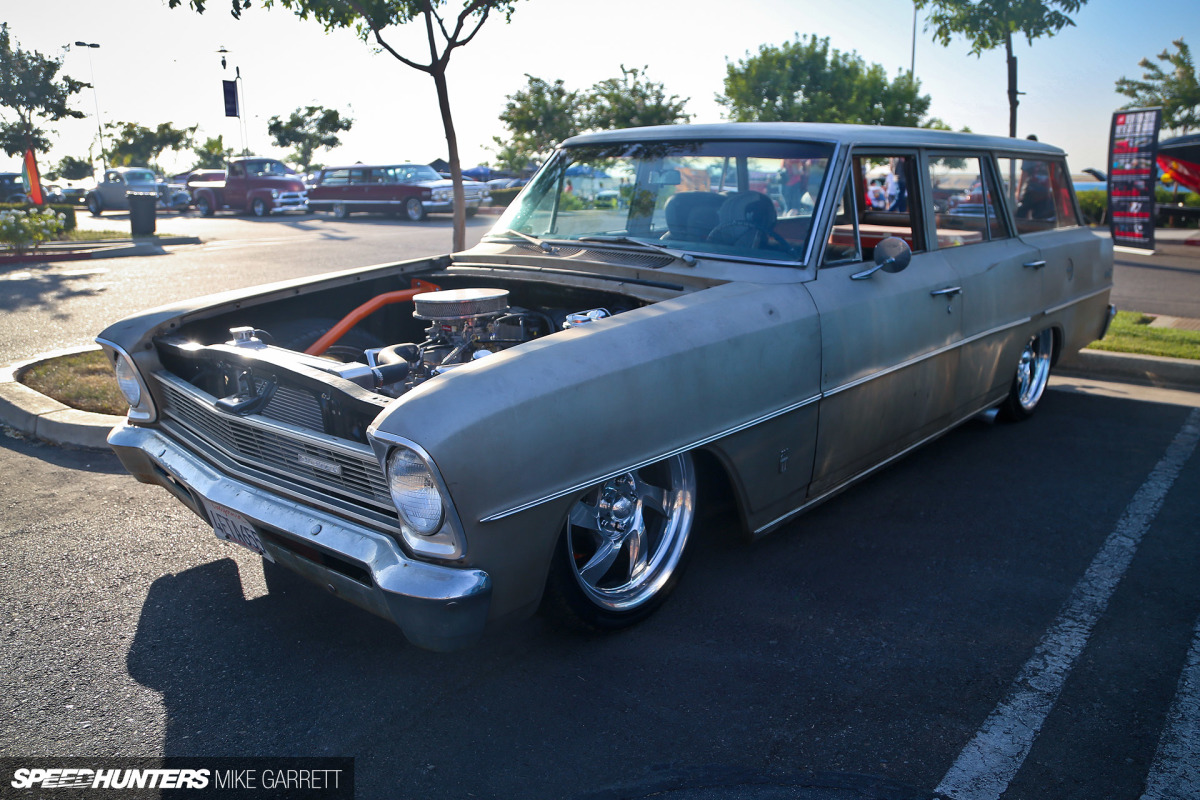 A little less powerful but no less cool was this air-bagged Chevy Nova wagon with loads of patina. Look closely and you'll see the baby seat inside.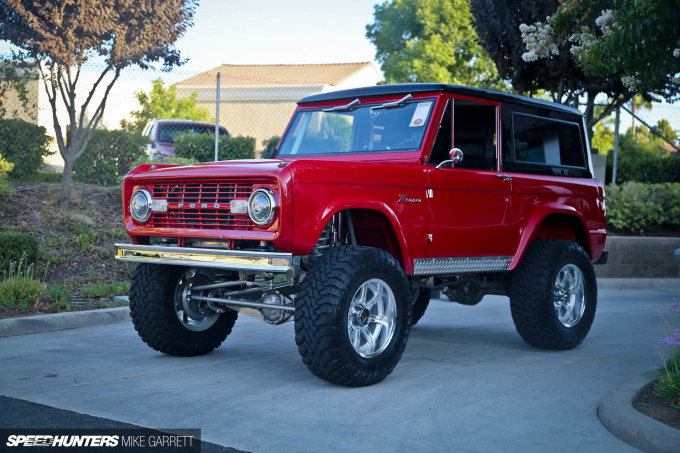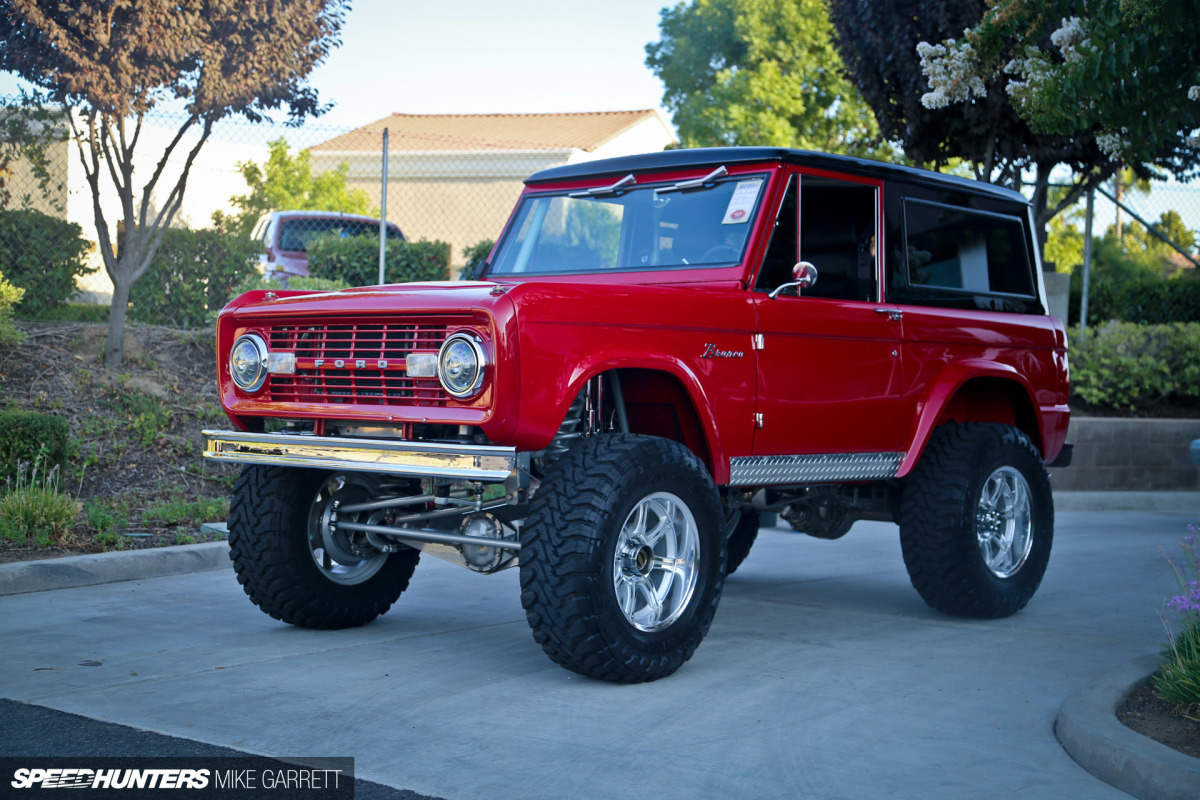 It wasn't all cars either. Joining the hot rods, muscle cars and classics were plenty of trucks and 4x4s, like this first generation Ford Bronco.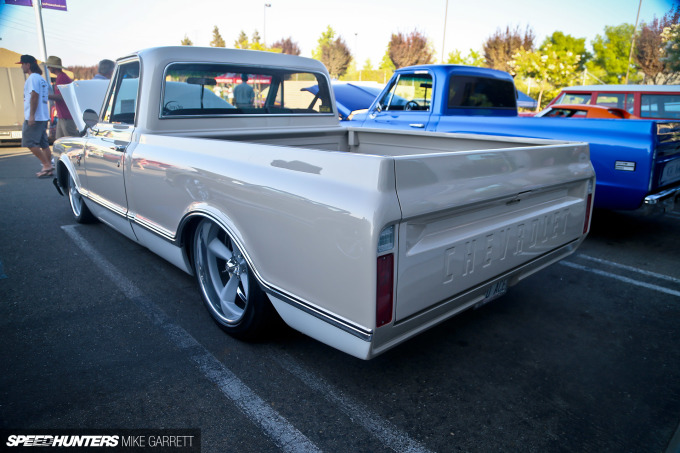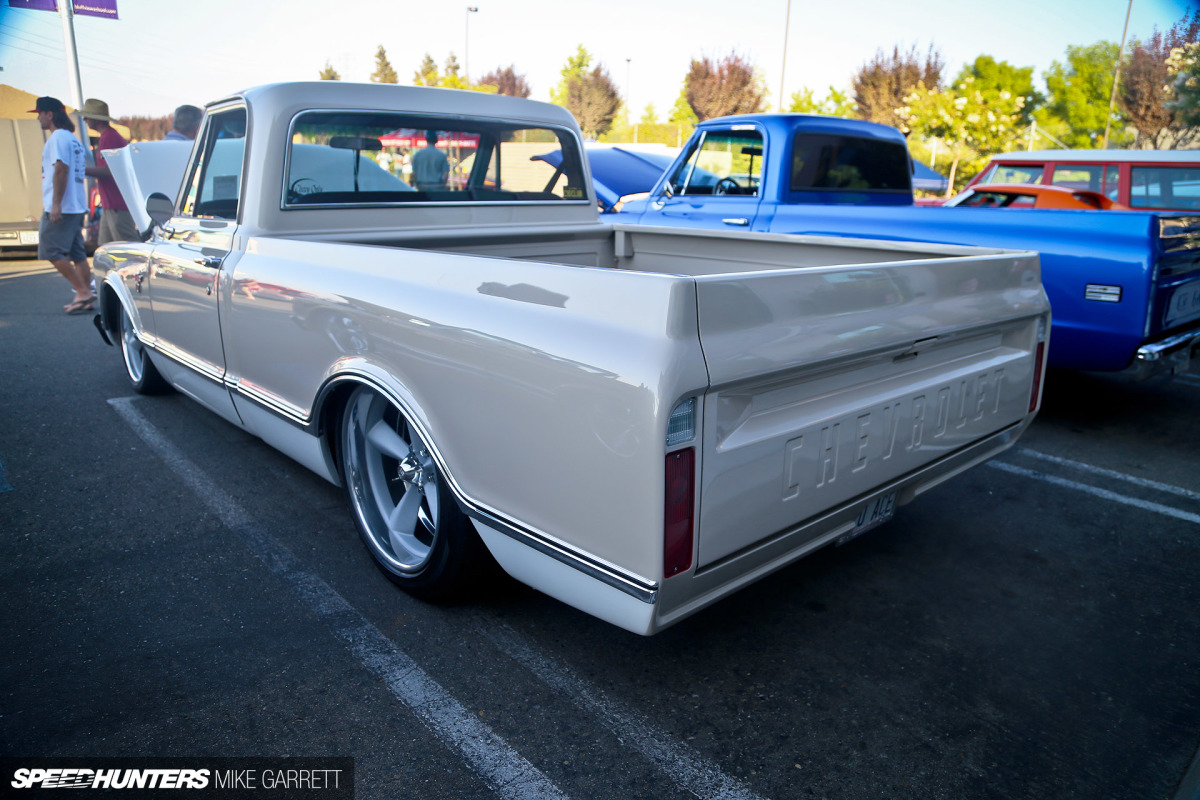 Riding much lower was this beautiful Chevy C10 pickup, part of a group of customized C10s that occupied one corner of the parking lot.
National Treasure
It might be called Rods on the Bluff, but it's actually open to any type of car. As you can see, there was a decent showing of imported vehicles joining the American iron.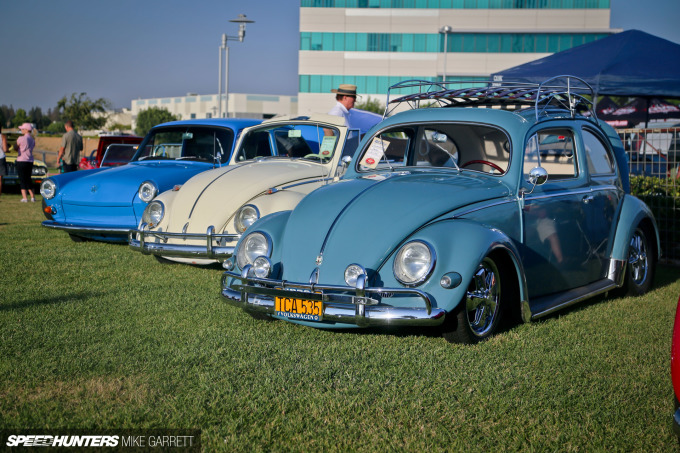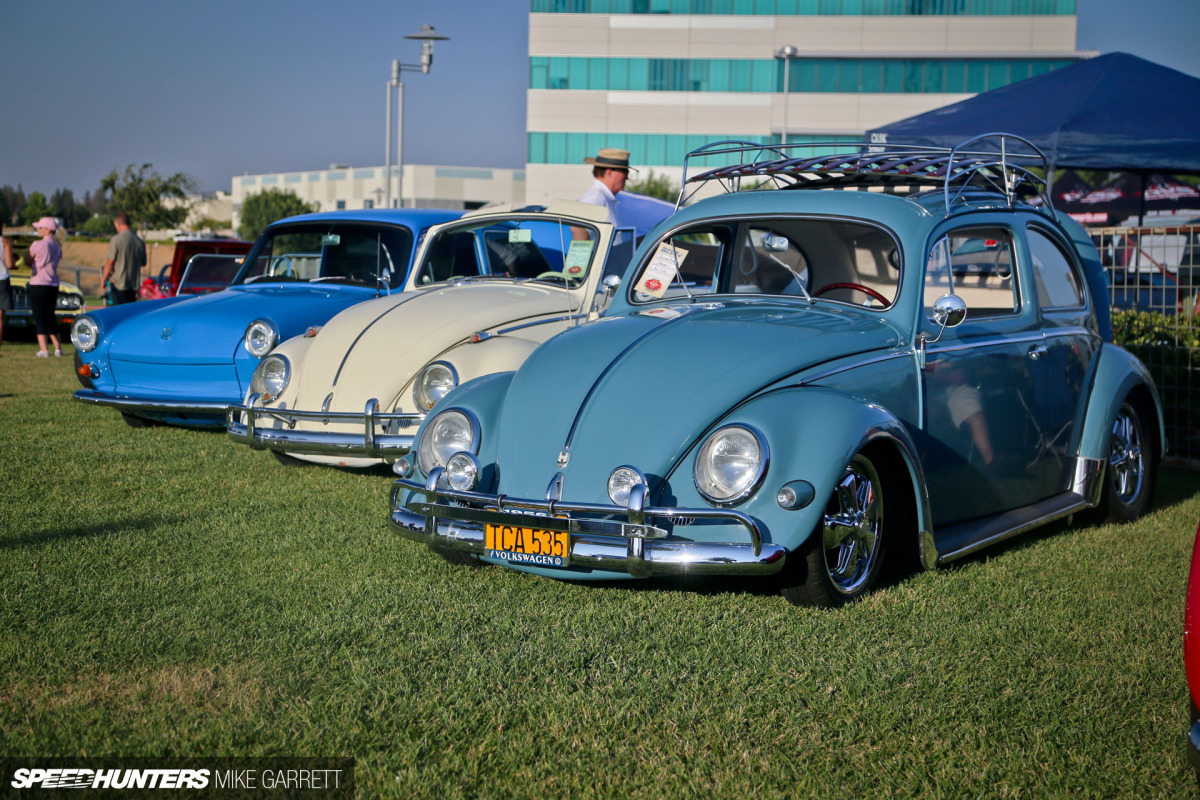 There's a strong air-cooled Volkswagen scene in the Central Valley, so it's not uncommon to find a bunch of classic VWs parked together at the local cruise nights. When your car is this cool, who needs A/C?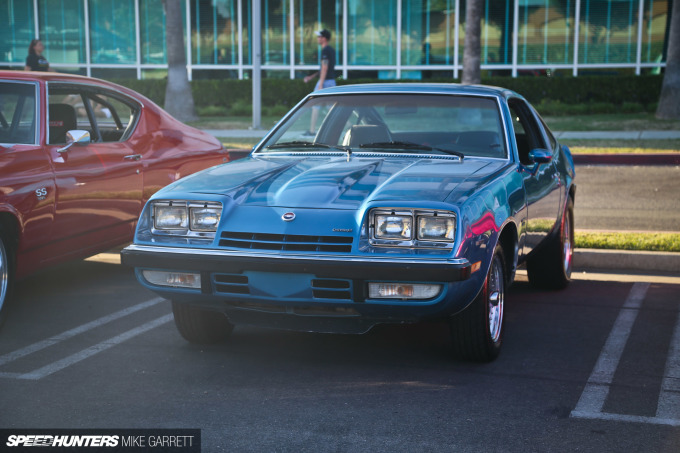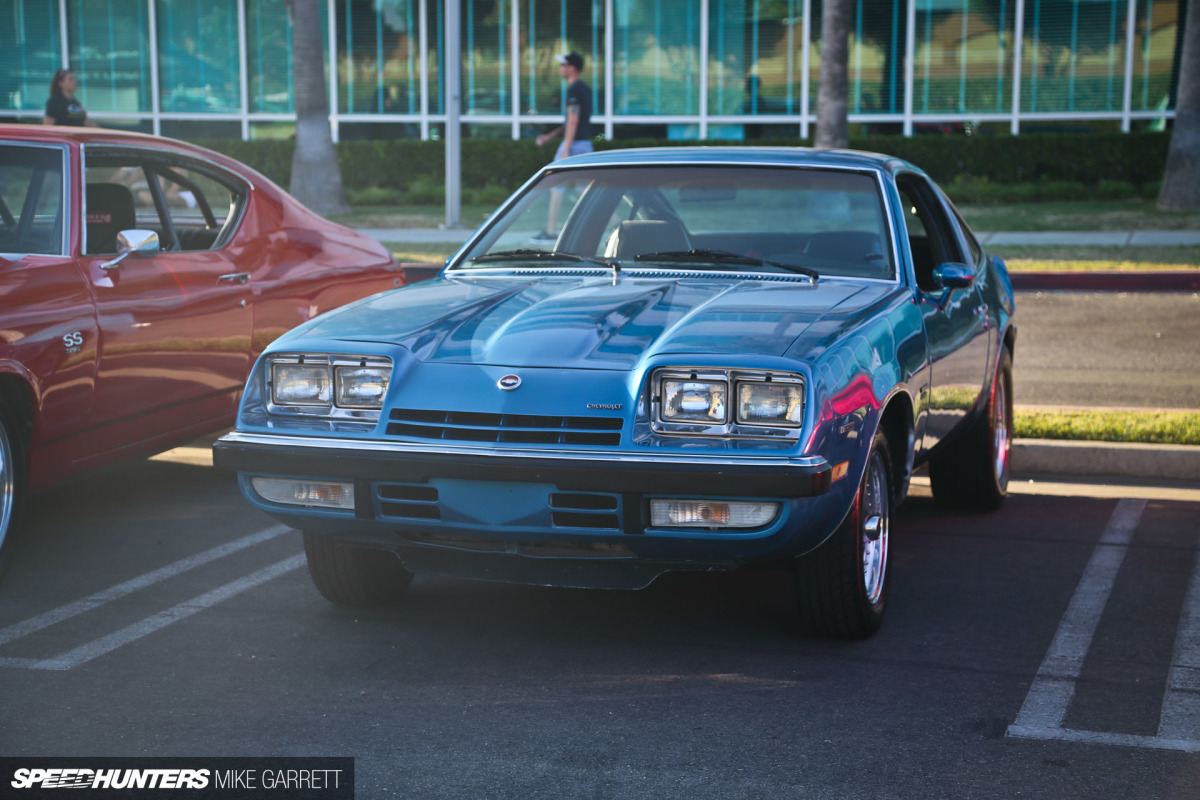 When it comes to the American stuff you've got your Camaros, Mustangs and Model As, and then you've got your more unusual cars, like this Chevy Monza street machine.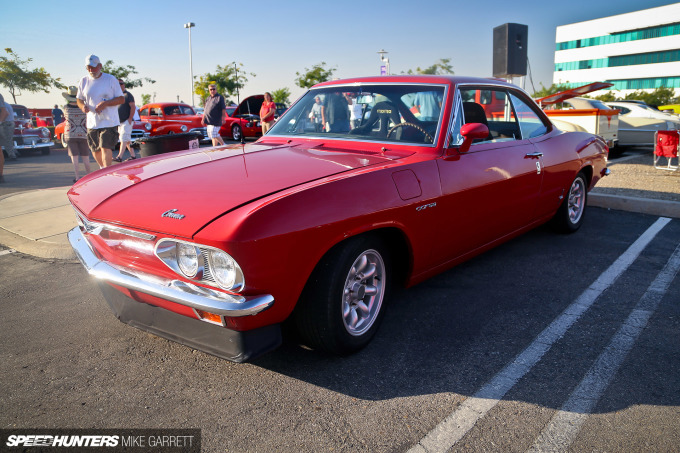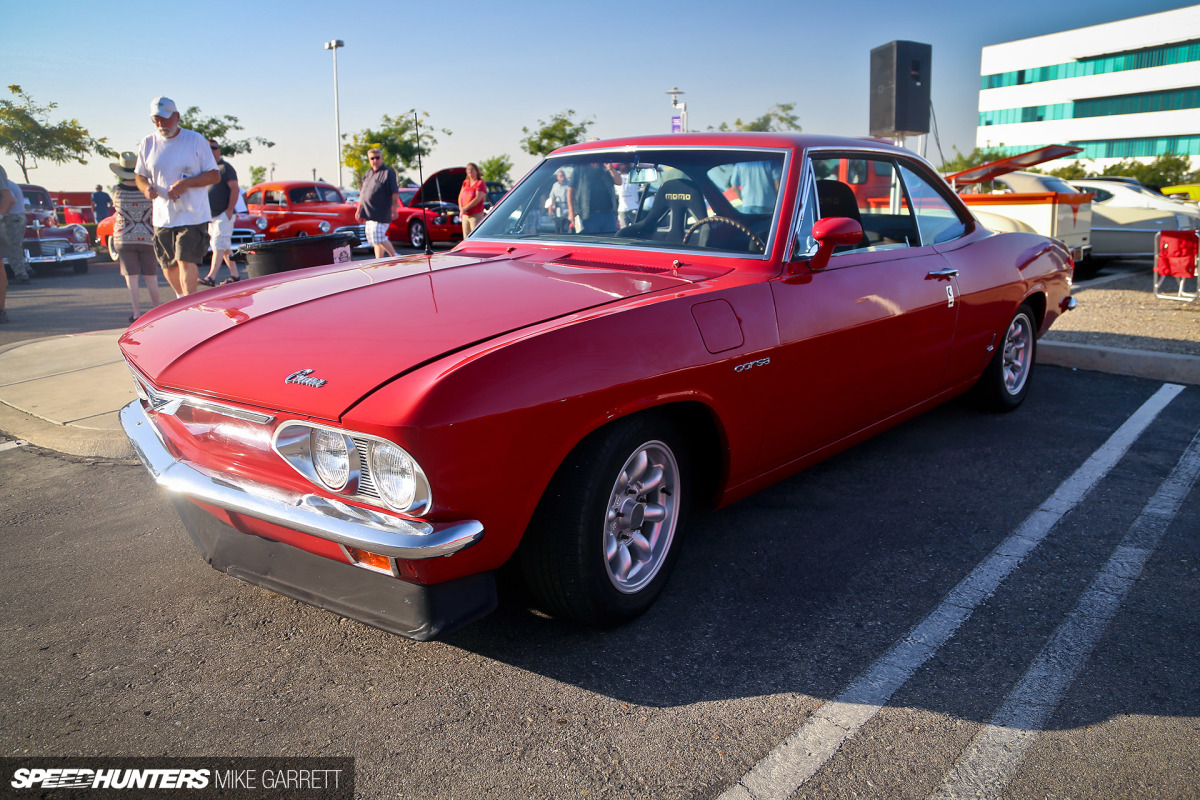 Another GM rarity was this Chevy Corvair, the enthusiast version of the model that would be replaced by the Camaro when it was released in 1967.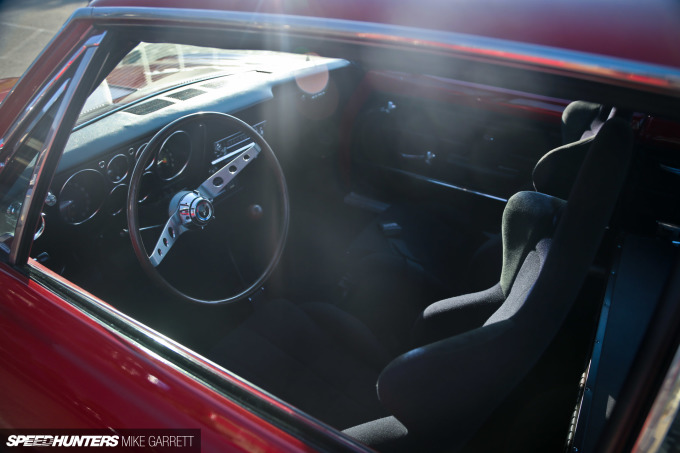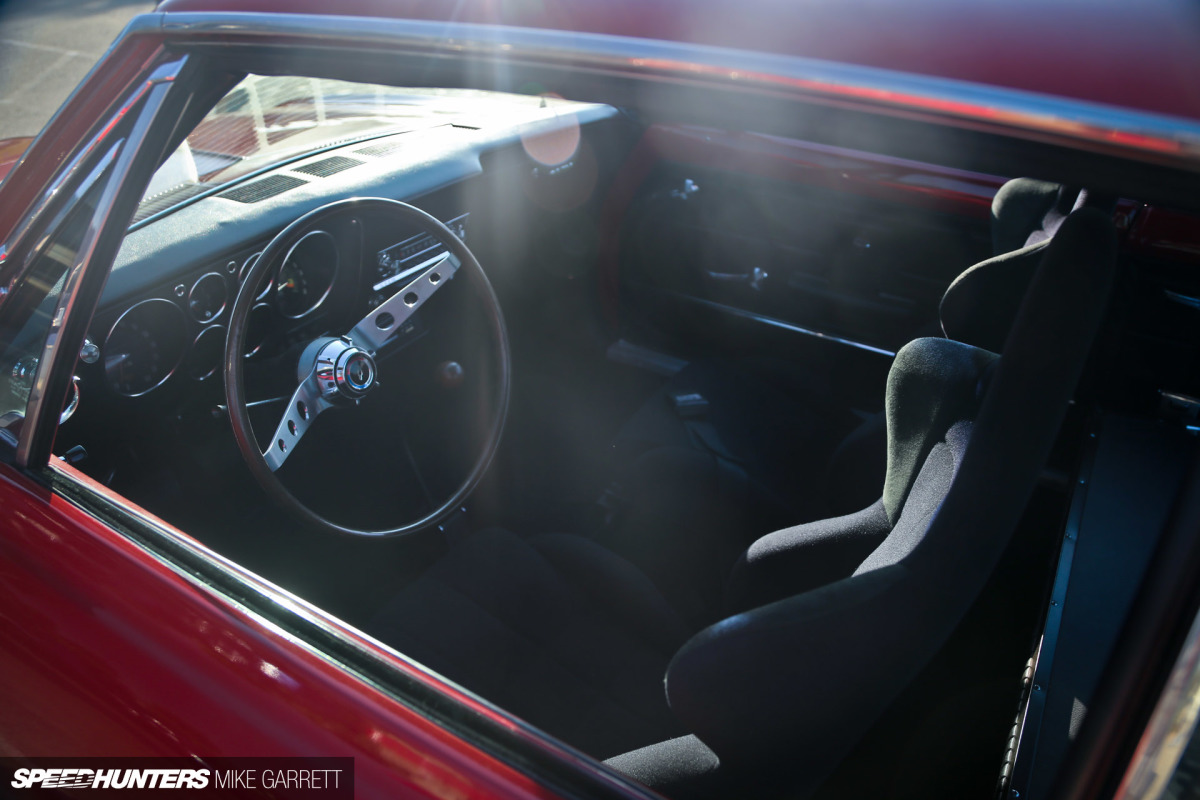 This Corvair had some tasteful modifications, including a front chin spoiler, eight-spoke wheels and a pair of Momo bucket seats inside.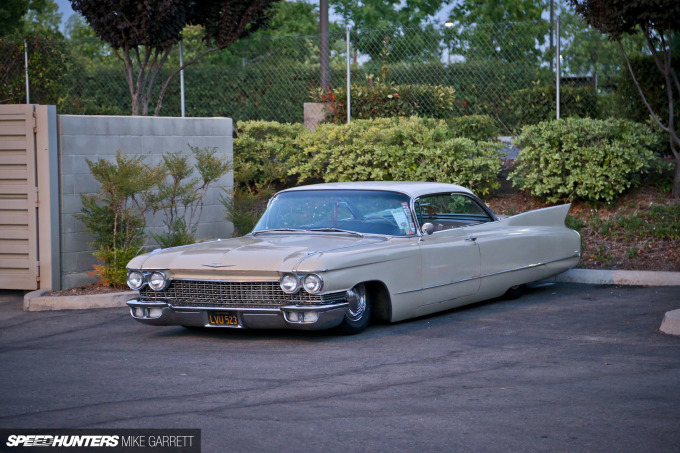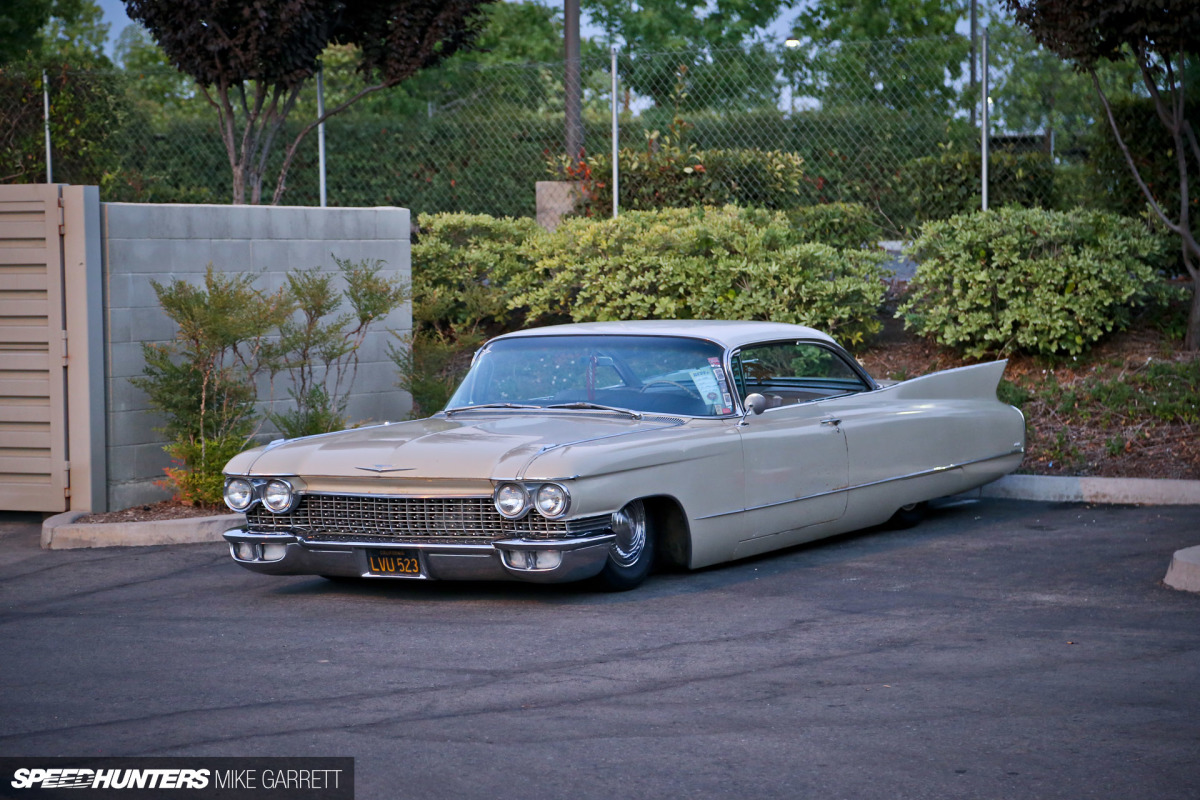 There's something so right about a finned Caddy that's been dropped to the deck, even when everything else is completely stock.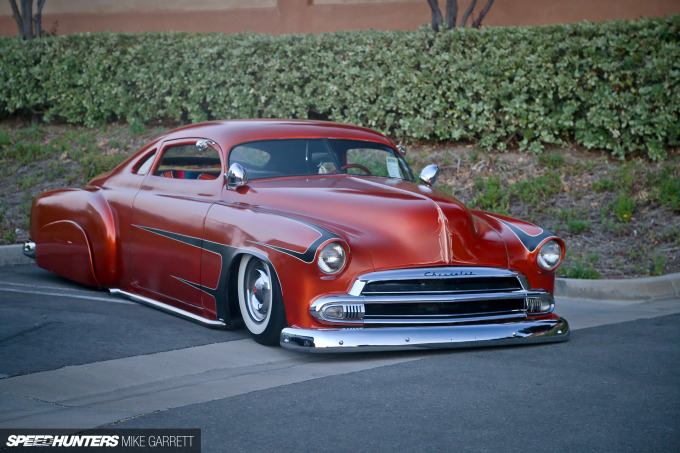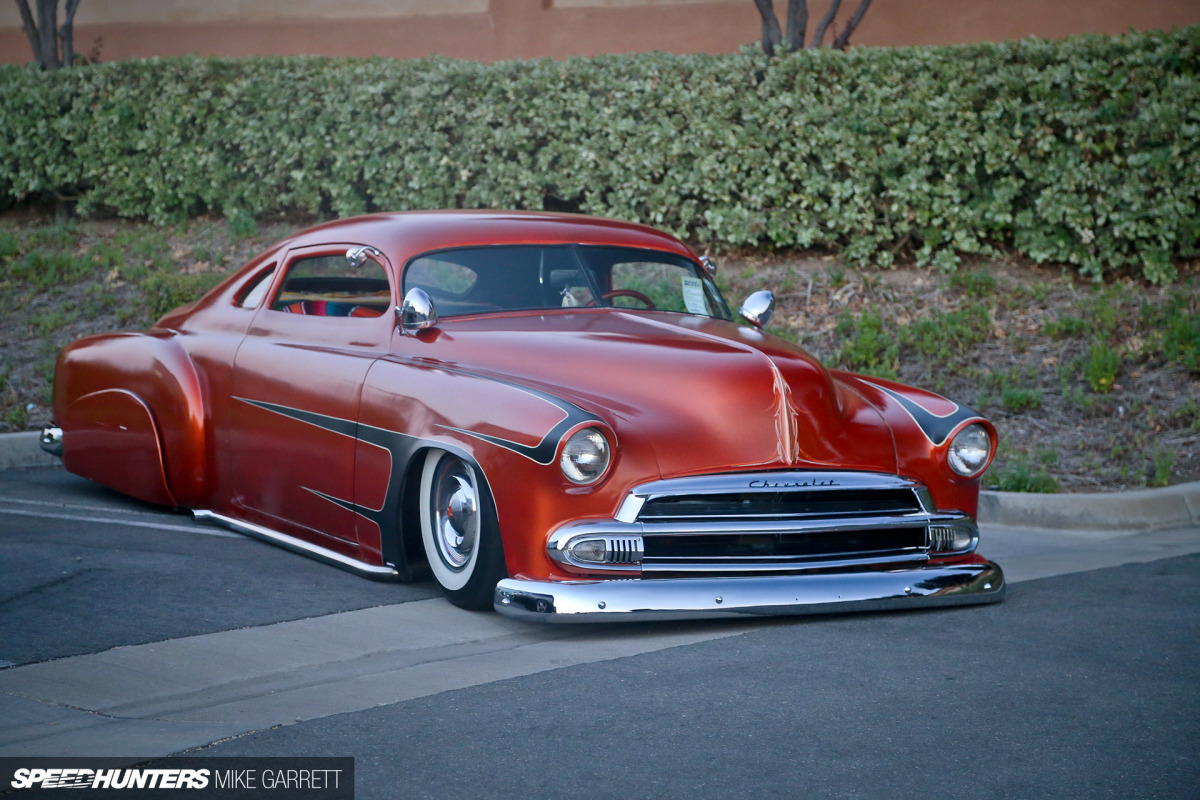 Much less original was this skirted and scalloped Chevy fastback adding even more diversity to Friday night's diverse group of custom cars.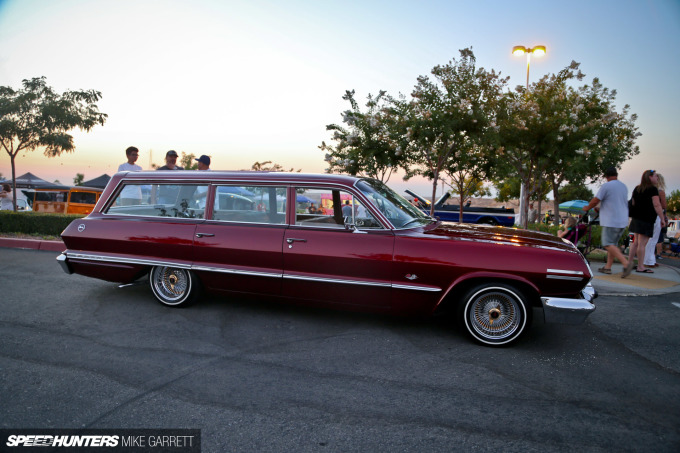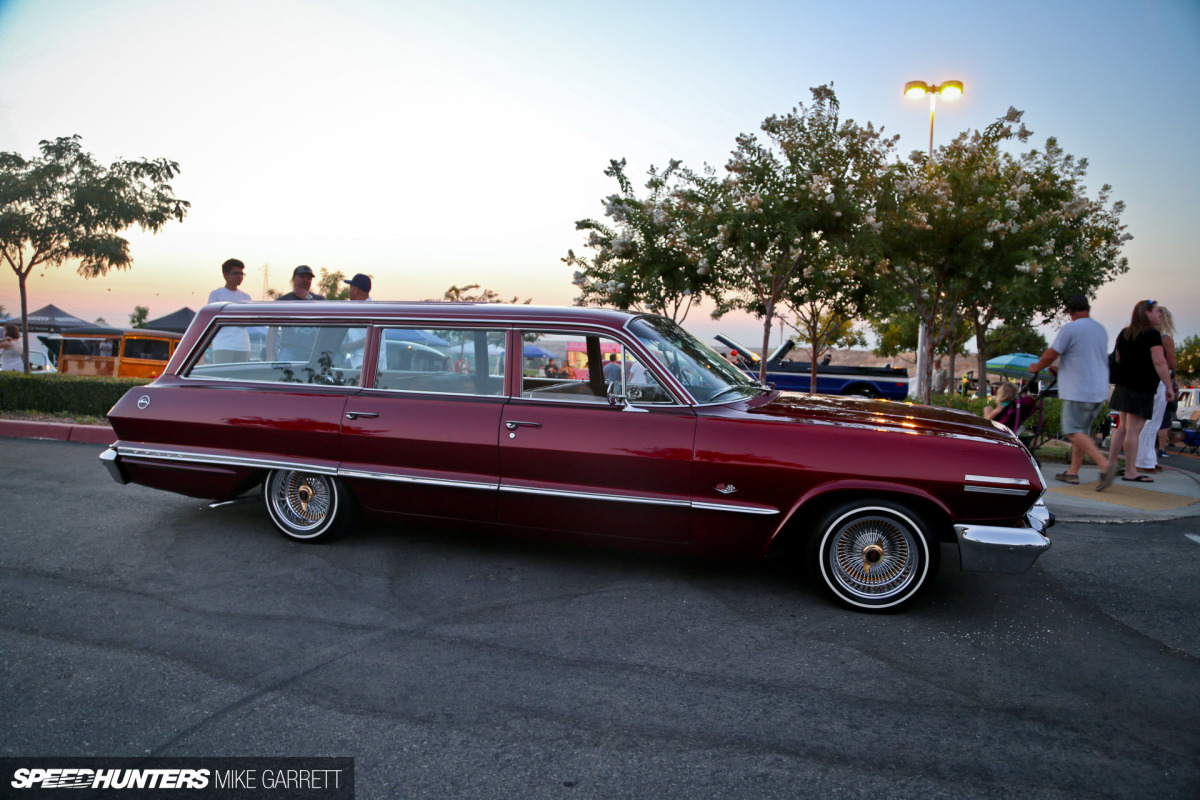 The only thing better than lowriding is lowriding with your whole family, and it's made that much easier in a car like this Impala wagon.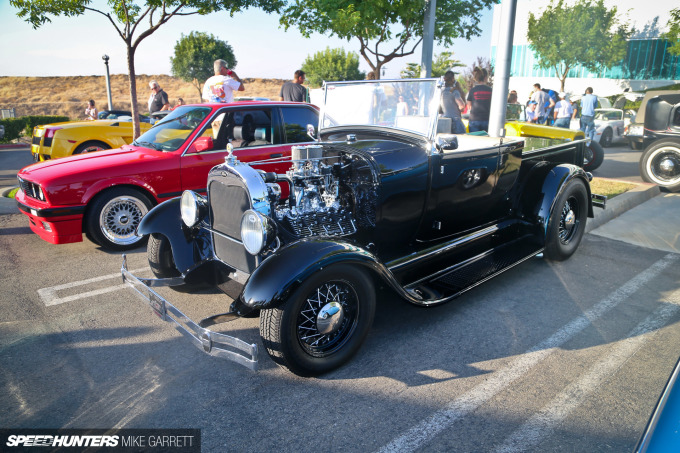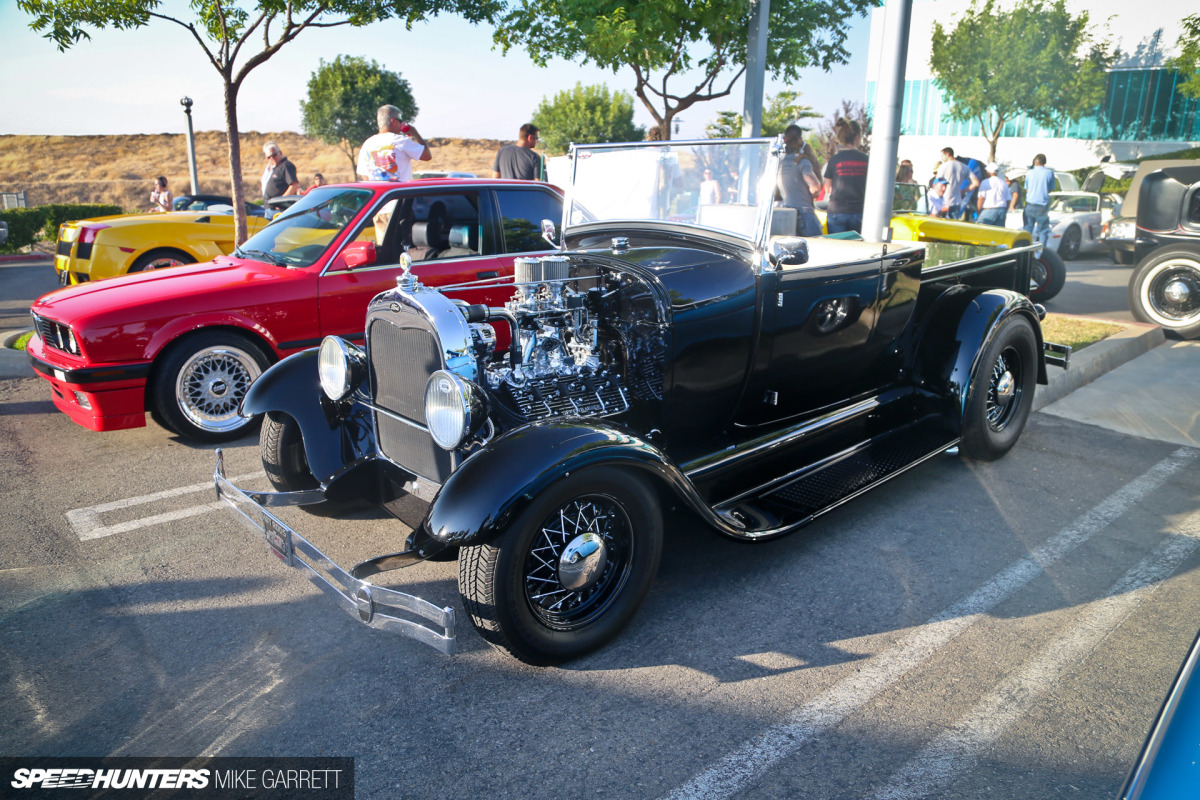 Rods on the Bluff might not be the biggest or most prestigious car show out there, but it isn't supposed to be. It is, however, a perfect example of the fun and relaxed cruise nights that have always been a staple of the American summer.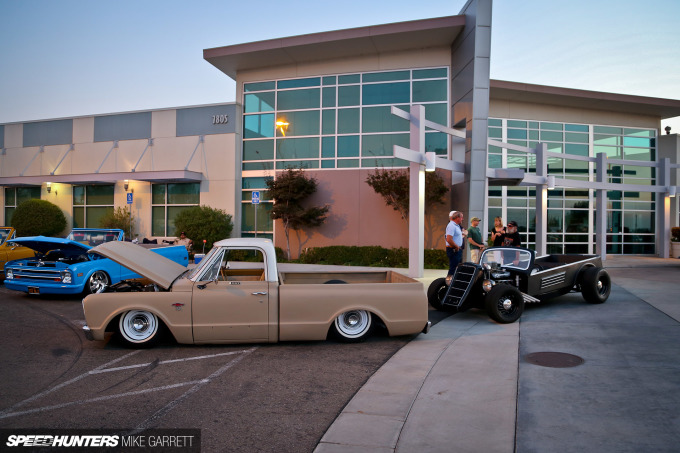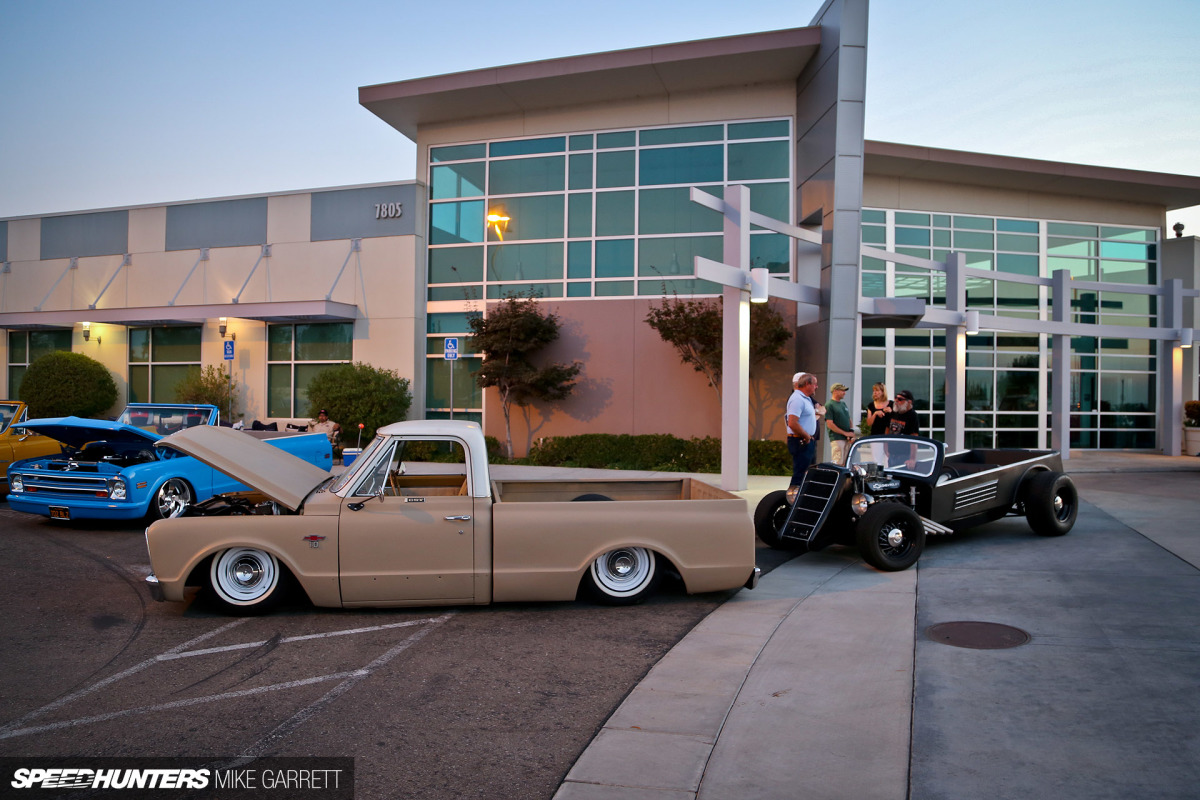 For many of us the fall will be here before we know it, so if you live in a town or city that has cruise nights like this one, do yourself a favor and go check one out before it's too late.
Mike Garrett
Instagram: japanifornia
mike@speedhunters.com
More Meet stories on Speedhunters
Cutting Room Floor