After Formula Drift Round 6 at Evergreen Speedway in Seattle, the 2016 FD Pro championship is closer than ever. The top three drivers – Chris Forsberg, Fredric Aasbø and Vaughn Gittin Jr. – are separated by just 15 points.
As always, the stands were absolutely packed for one of the best events of the year, but for me it was some much needed relief from the Pacific Northwest heat. Here is a collection of my favorite images from the event with a few captions throughout. Enjoy!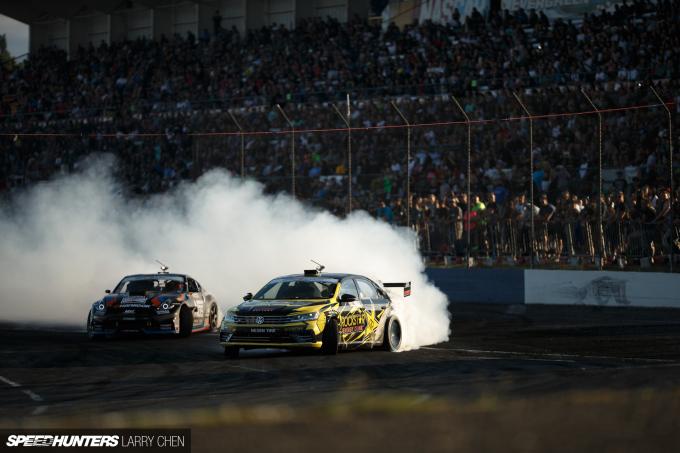 It was great to see Tanner Foust behind the wheel again in his VW Passat. He had a great Top 8 performance, which is a drastic change from how he did last year in the unproven platform.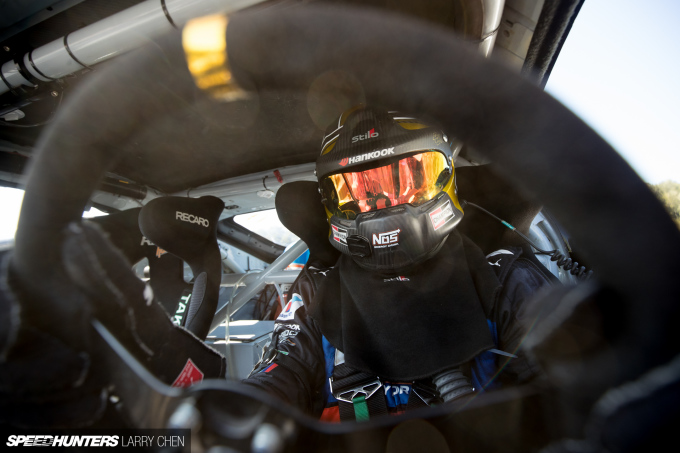 Chris Forsberg is leading Fredric Aasbø by a mere five points, which for comparison's sake can be made up in qualifying alone.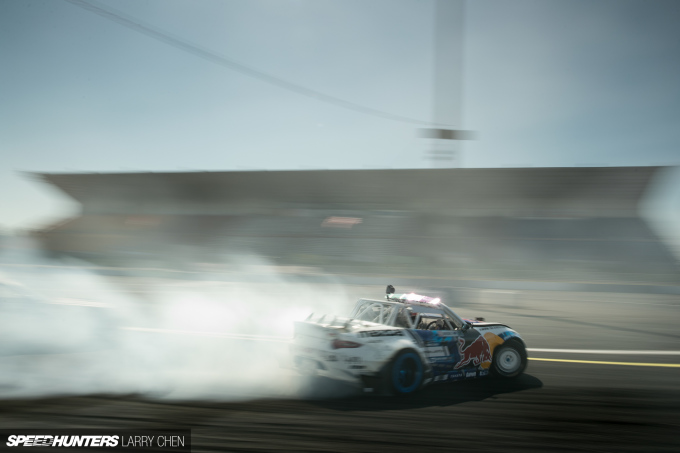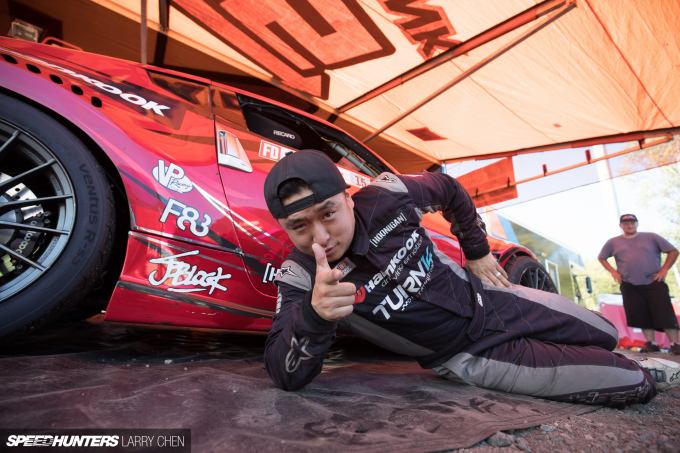 Fredric is not the only professional male model on the grid.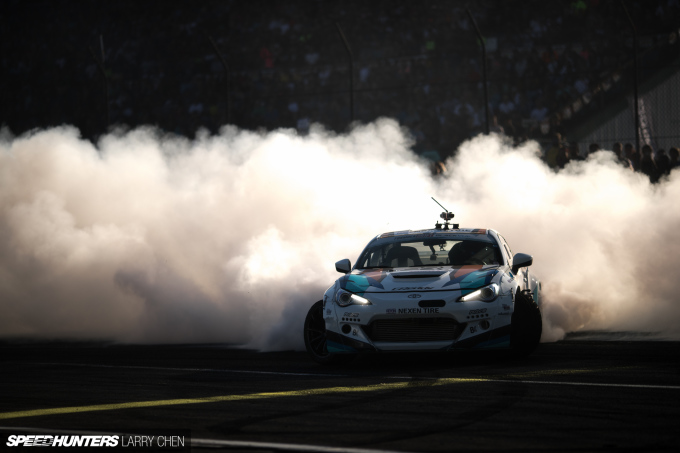 Ken Gushi is sitting in 5th place overall, but the only chance he has to catch up is if he wins both of the remaining rounds.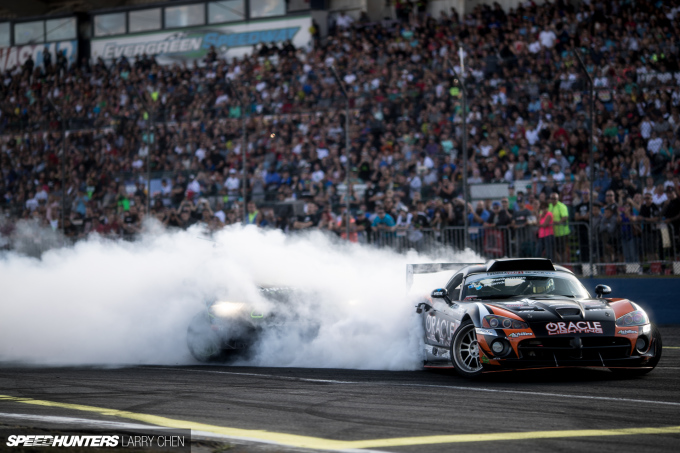 How drivers navigate through the smoke is beyond me.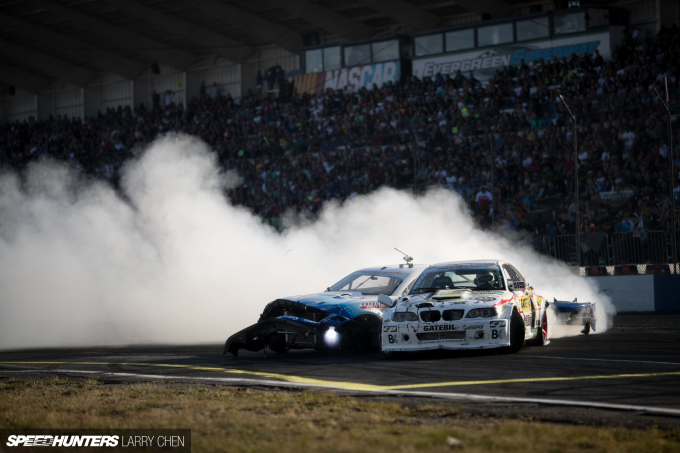 Tyler McQuarrie really doesn't have much luck at this track. Last year he had an incident with Justin Pawlak at the very same spot.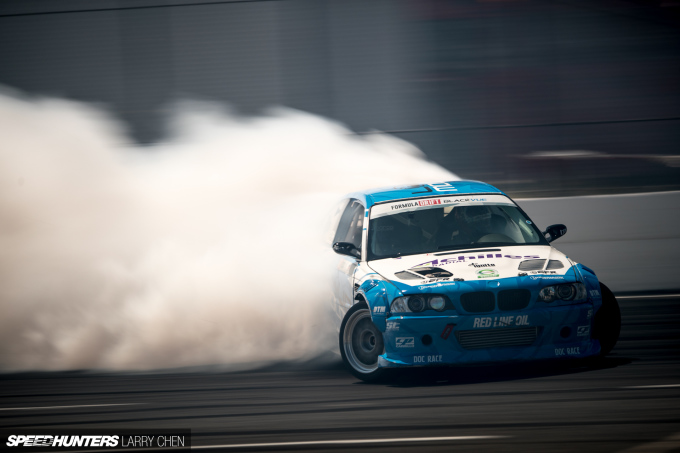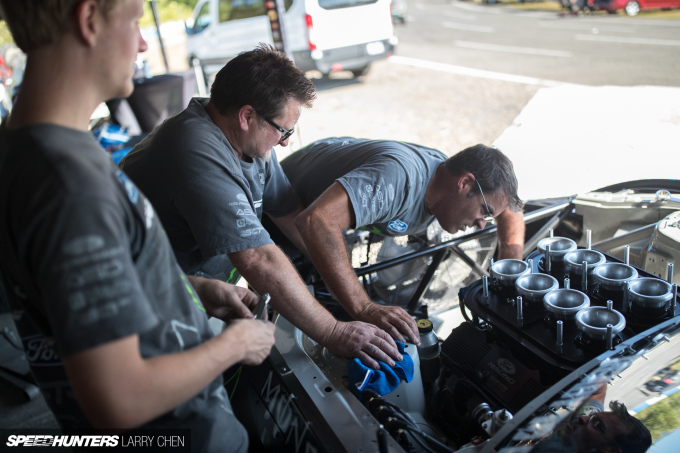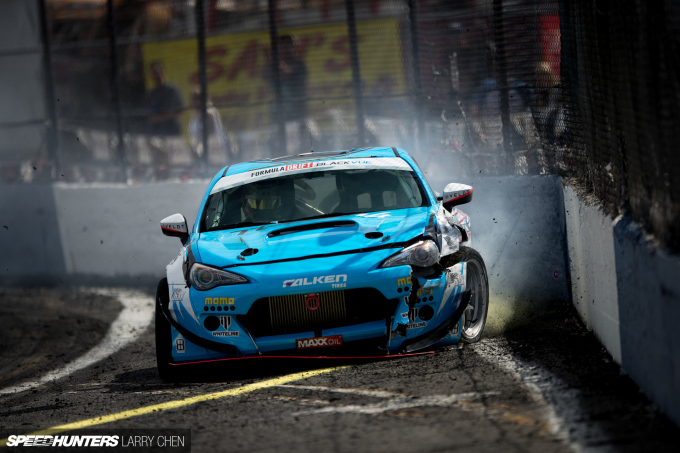 Daijiro Yoshihara took it pretty hard into the wall, but his team was able to repair the car before the Top 16.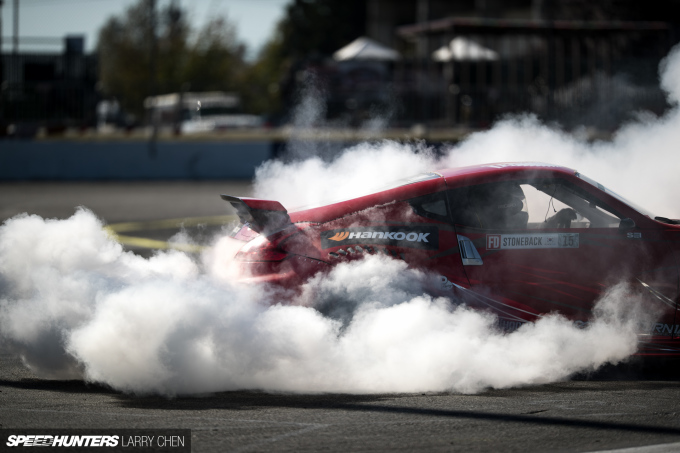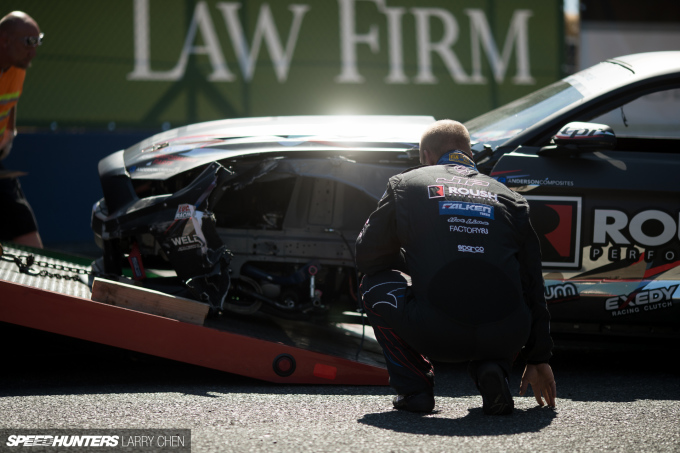 Justin Pawlak also met the wall, but during Thursday practice. He was also able to fix his Mustang.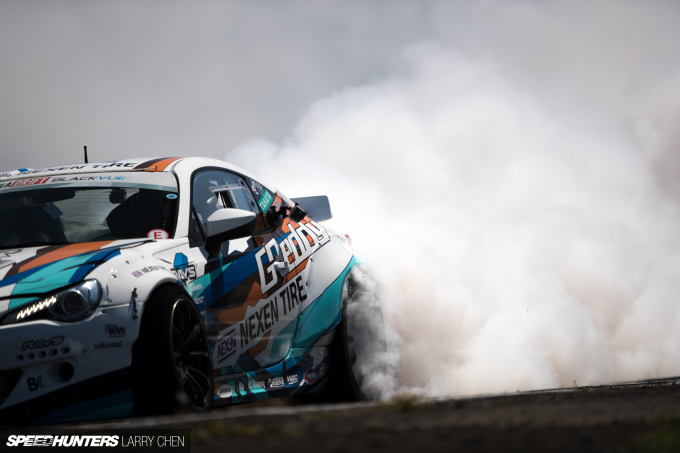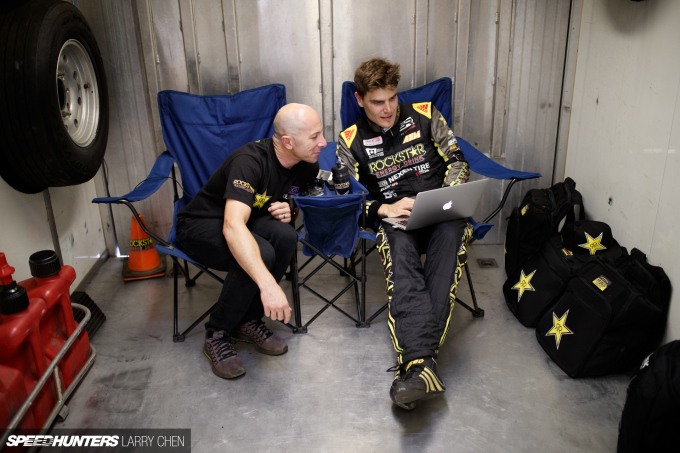 After every practice session, Fredric and team manager Stephan Papadakis make a point of reviewing footage and going over their strategy for the weekend.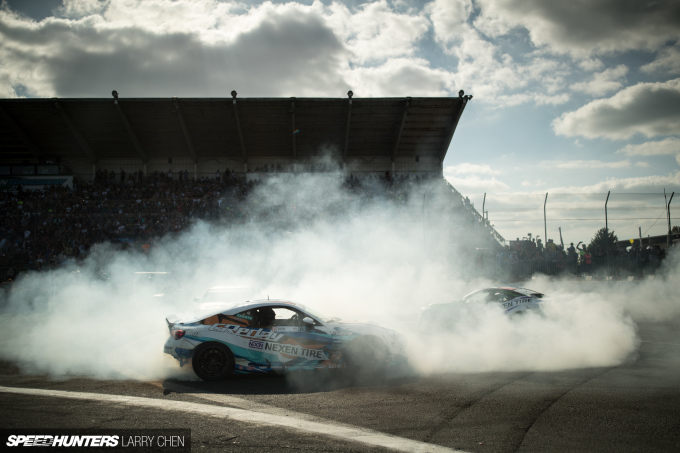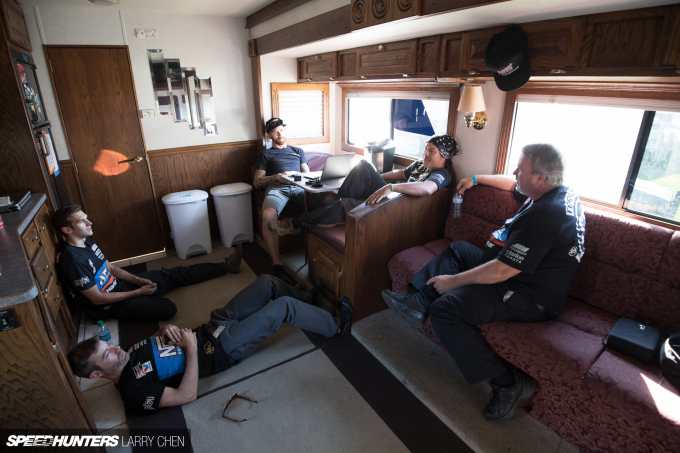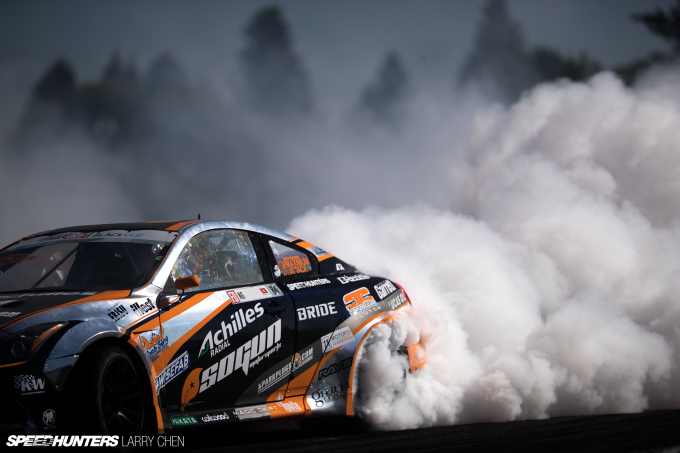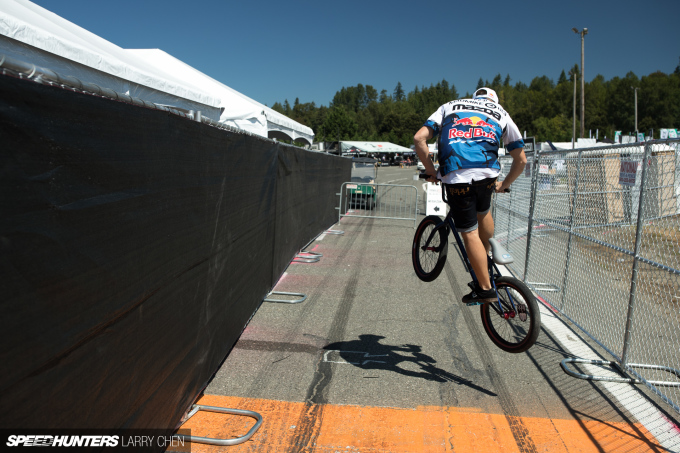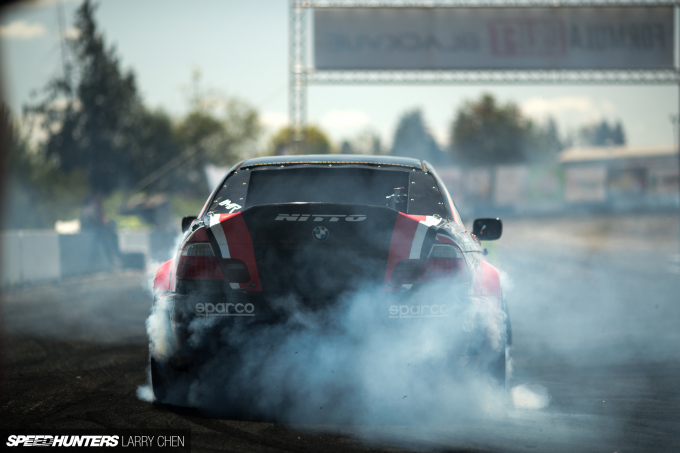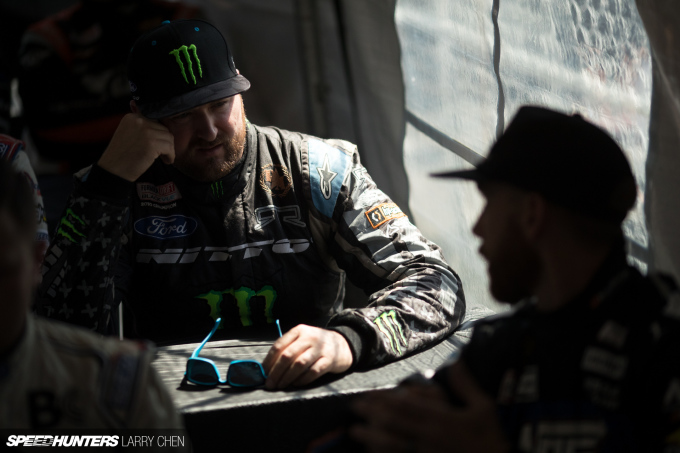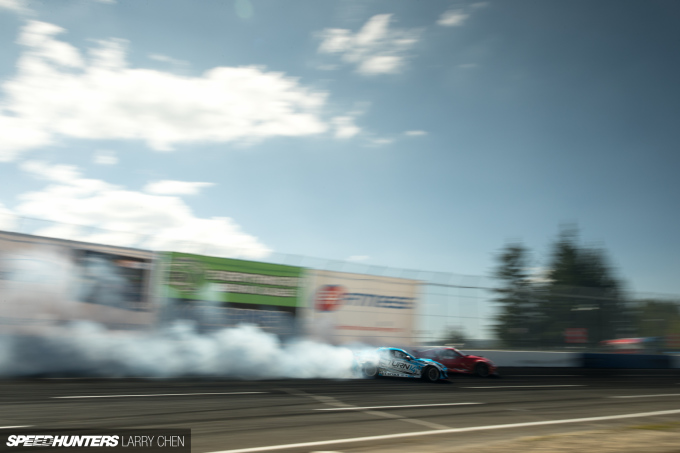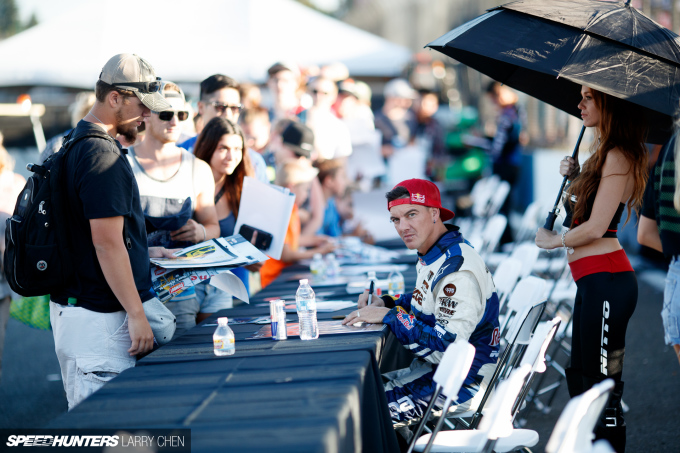 Mad Mike is usually the last person to leave the autograph session. He always goes out of his way for his fans, and I think that may be why he has one of the biggest followings in drifting.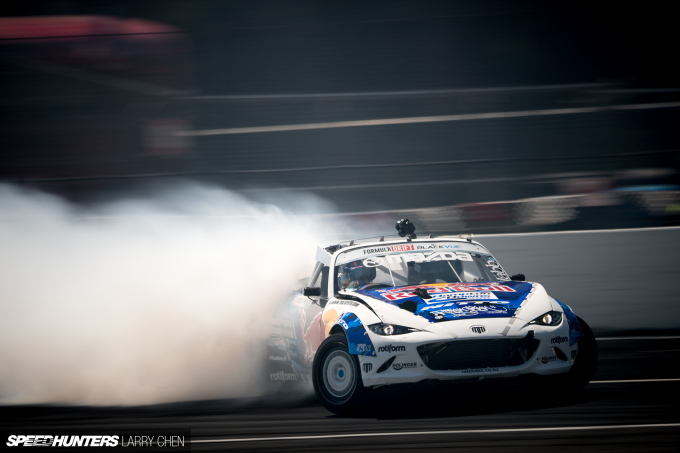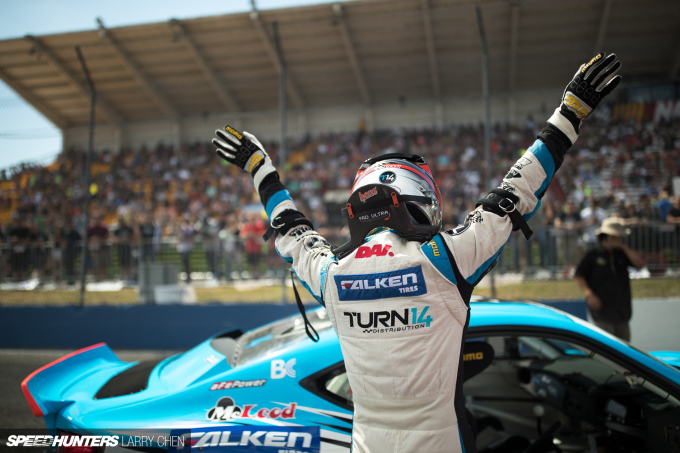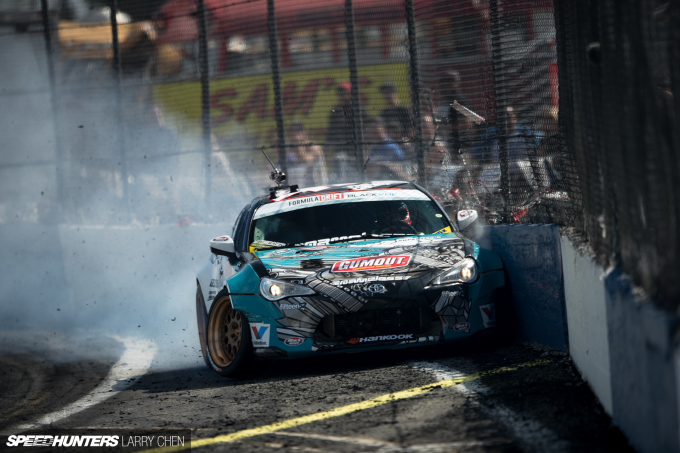 Ryan Tuerck ran hard into the wall during the Top 32, but he was unable to move on or attempt to salvage the battle due to using up his five-minute time out call during qualifying.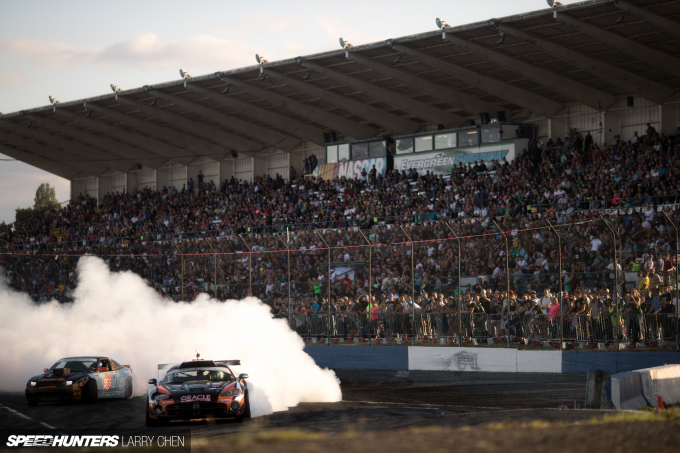 Year after year the stands sell out. It seems the Pacific Northwest really loves drifting.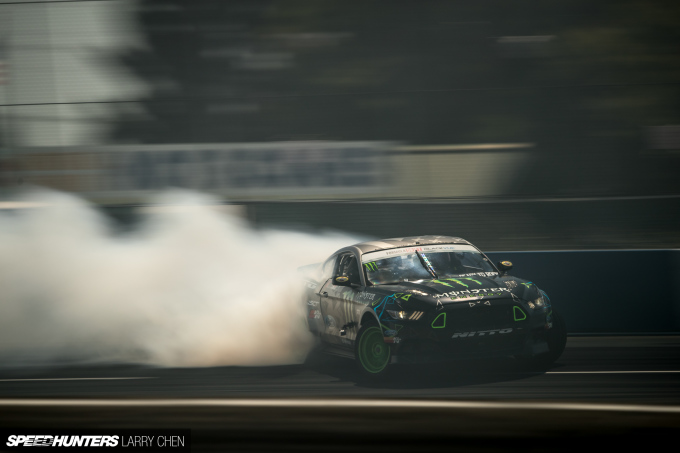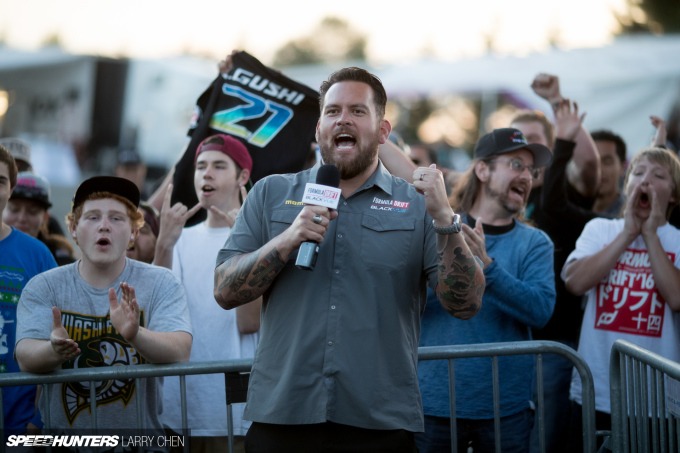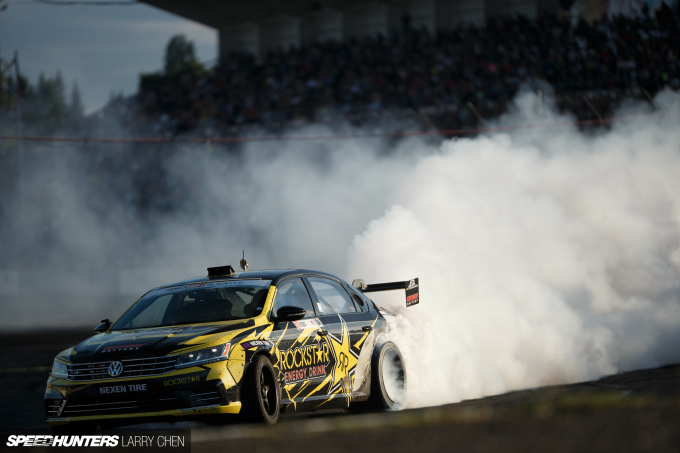 Well, that's it for now, but stay tuned for my coverage from Round 7 in Texas and Round 8 at Irwindale. It's going to be very interesting to see how the 2016 championship pans out…
Larry Chen
Instagram: larry_chen_foto
larry@speedhunters.com