It blows my mind at just how popular old 911s have become over the last five years or so, and also the stratospheric prices they're now commanding. And it's not just happening in the US either; you could almost call it a global phenomonen.
I guess the older cars did so many things well that owners can't resist hanging onto them, perfecting, restoring and sometimes even modernising.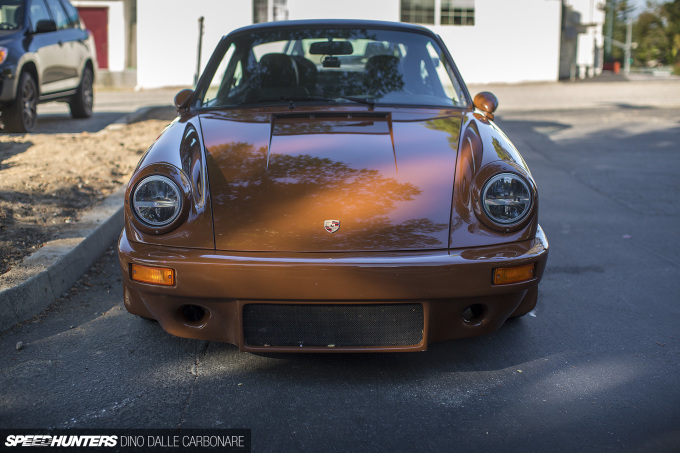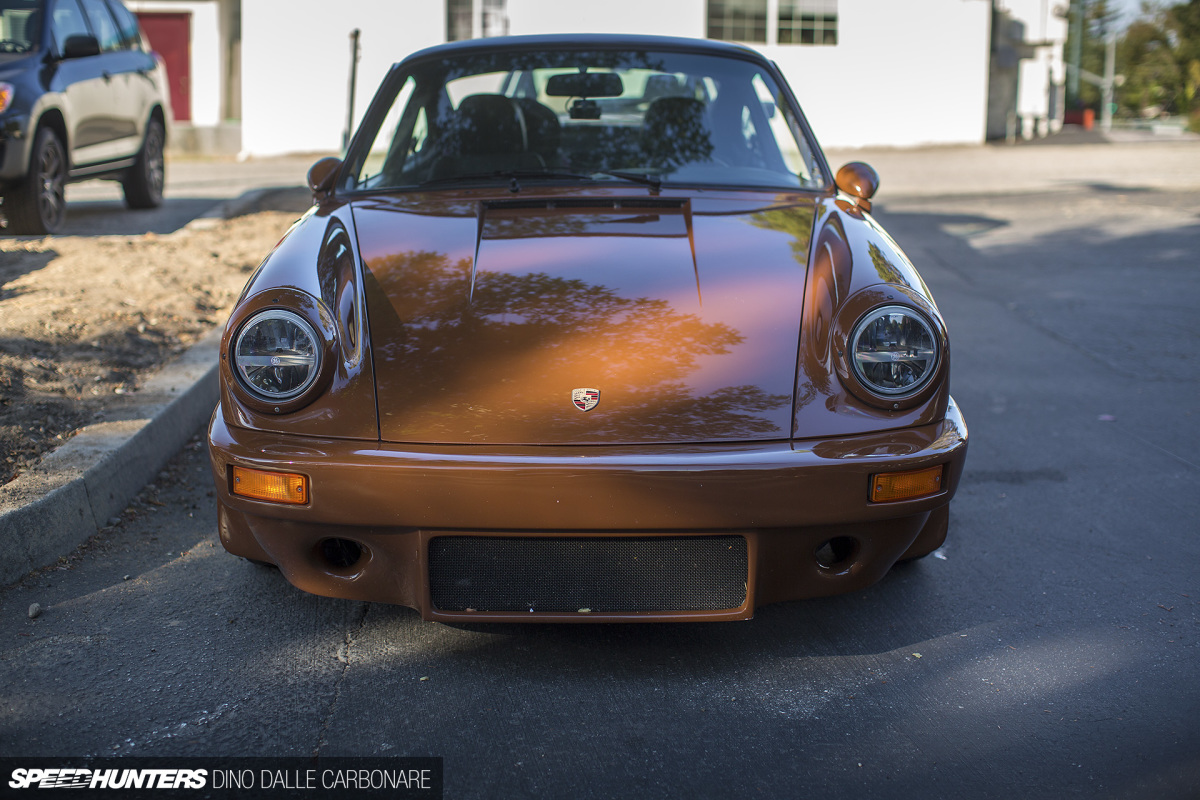 And this 1980 911SC that I came across at Canepa Cars & Coffee is a perfect example.
I'm a sucker for an RS front bumper with its distinctive square front grille, and it somehow looked even cooler with this very '70s shade of brown. It was also cool to see how the US cars differ from the European ones I'm more used to seeing in Japan, details such as the protruding bumpers and the curious headlight bezels. This particular car was also fitted with GE Nighthawk LED headlights which provide the latest lighting technology in a neat, retrofit package.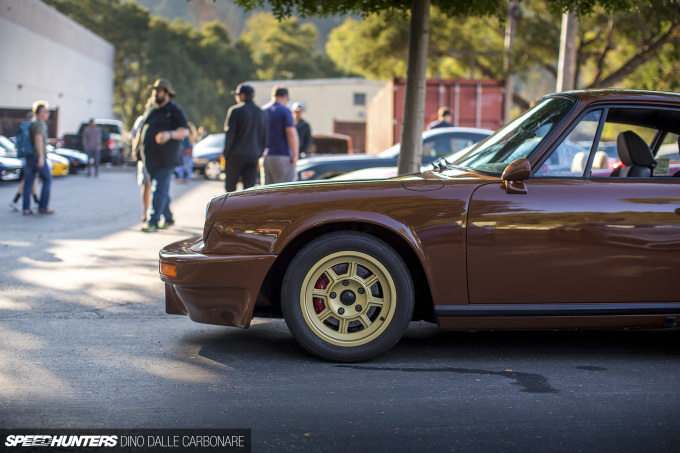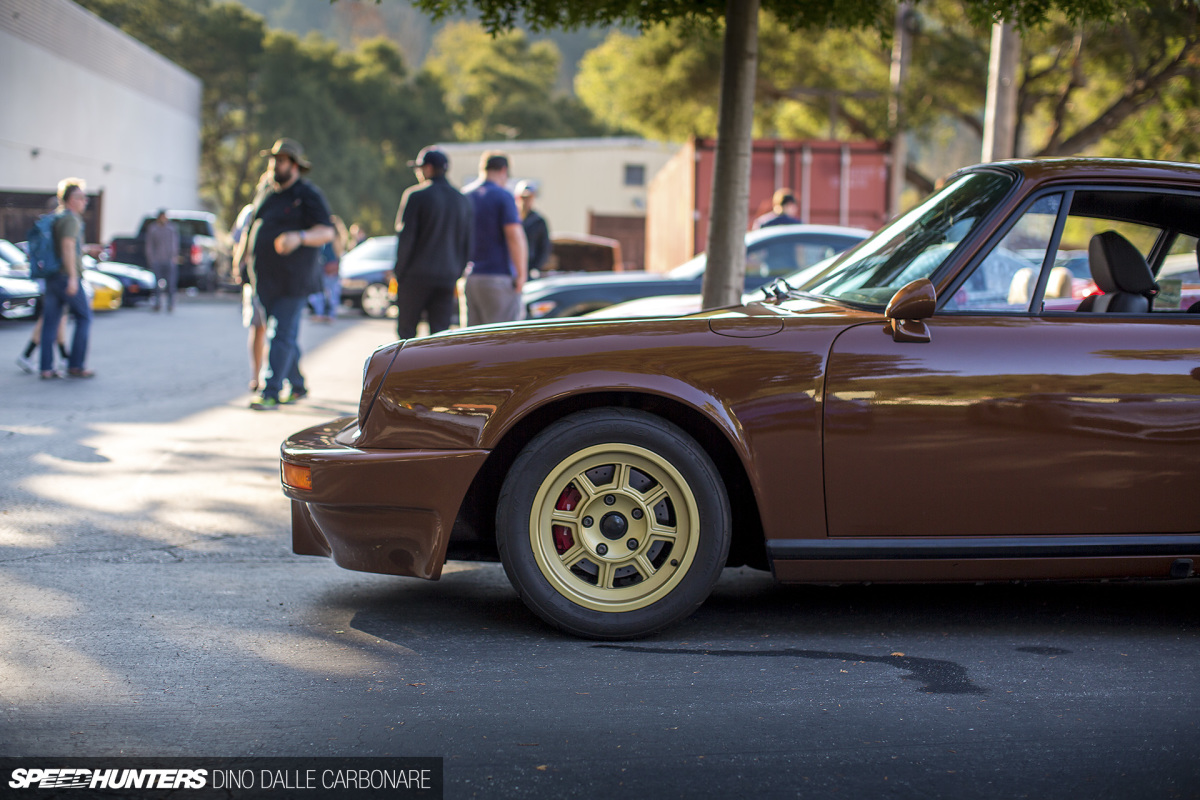 And that's one very attractive aspect of owning this generation of car; you can maintain a classic look but spice it up with modern touches to improve the performance side of things. It's something this particular 911 does rather well, and the sort of thinking that I'm trying to apply to Project GT-R.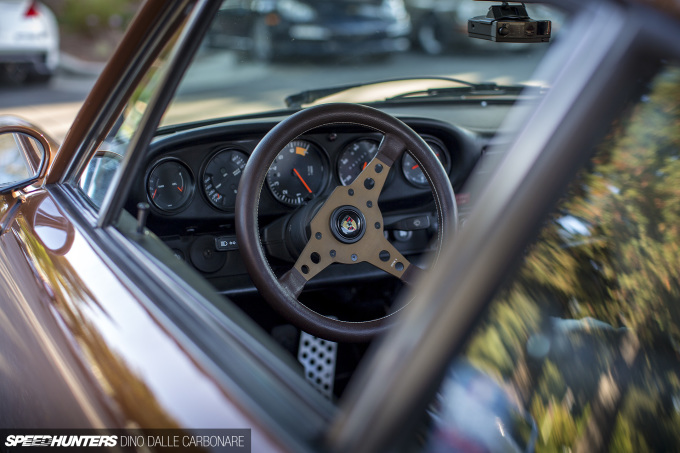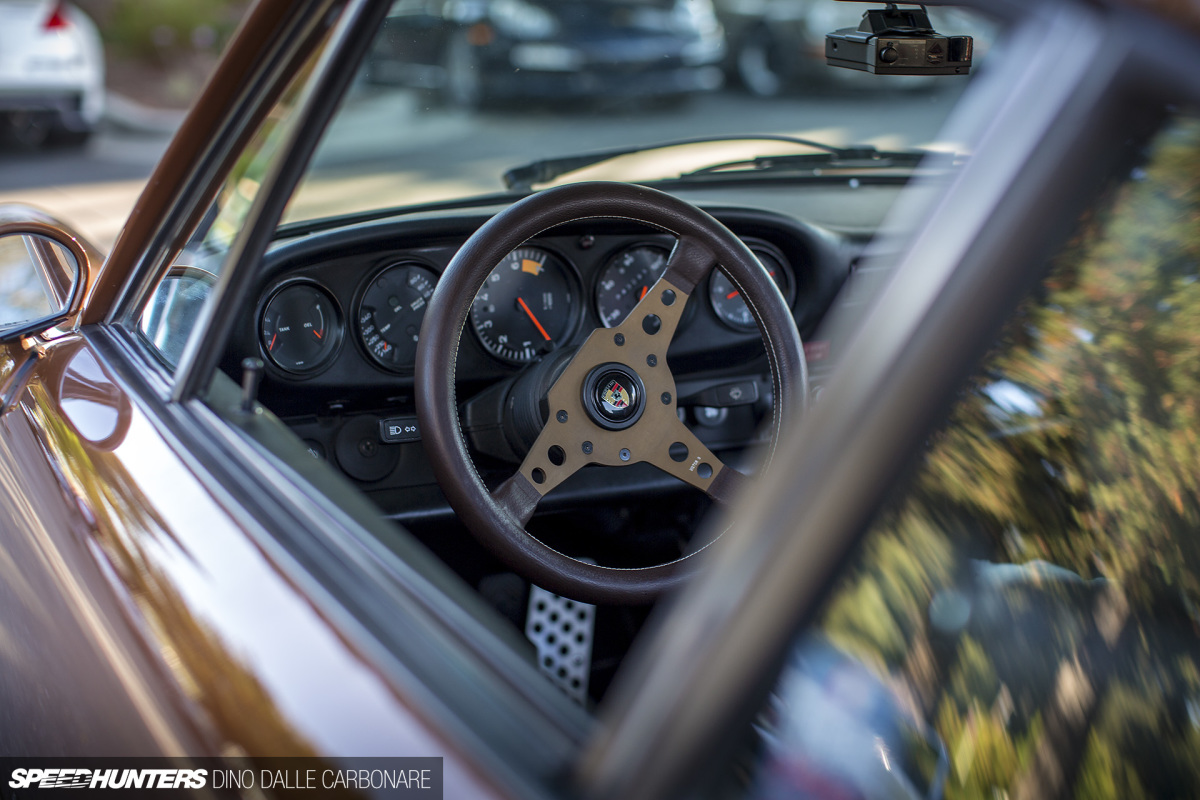 I'm guessing the steering wheel was custom upholstered as that shade of brown ties the exterior hue into the cabin perfectly. Also note the rotated tachometer so that the redline appears at the very top of the dial, an old school race car trait.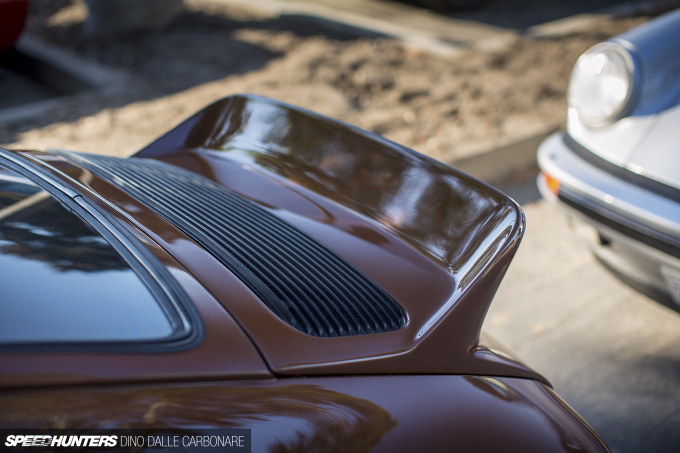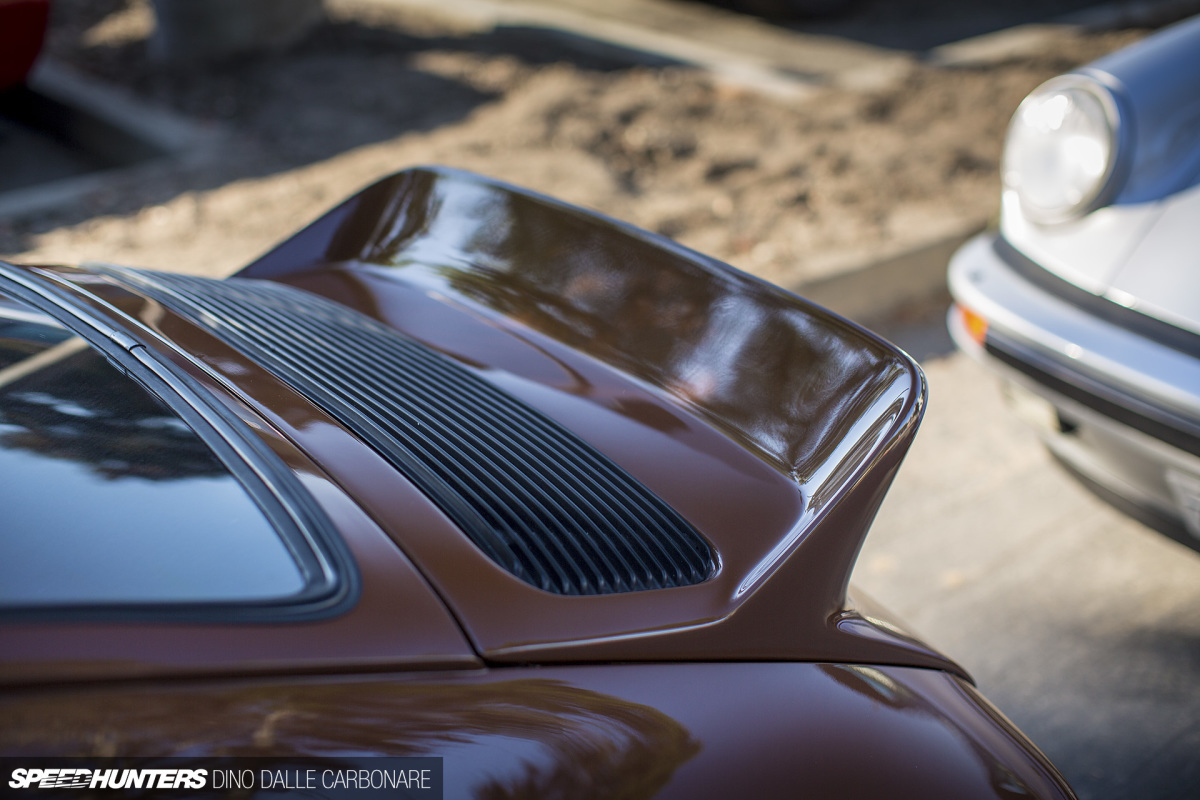 But the must-have touch on a car paying homage to the RS is of course a ducktail!
I'm going to stop with the spotlights for now and get into the proper coverage of the event. Back soon with more from Canepa!
Dino Dalle Carbonare
Instagram: speedhunters_dino
dino@speedhunters.com