We often talk about how great Japan is for automotive enthusiasts, and tuning shops scattered all over the little island, world famous races tracks and secret word-of-mouth car meets do make it a place of true automotive bliss. Thinking about this as I watched the masses wandering around chasing animated characters on their phones, I had an idea. What if instead of hunting virtual creatures, I hit up a few random areas of Tokyo and hunted real cars in a similar way…
So that's what I did. Armed with my trusty camera and some water to ensure I wouldn't die in the 38-degree summer onslaught, I started off my hunt in Tokyo's 'Electric Town' of Akihabara.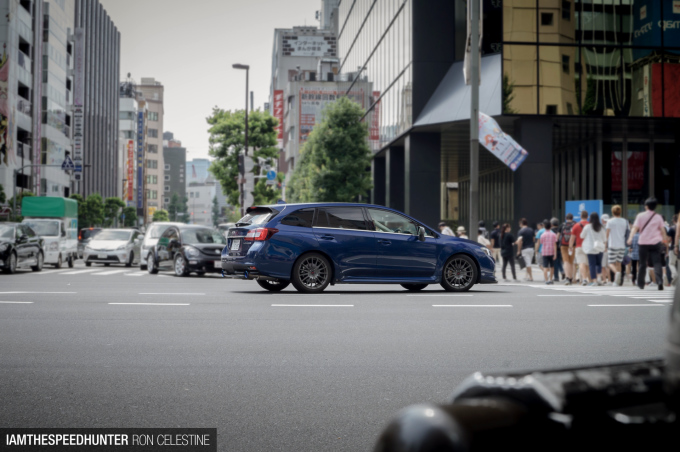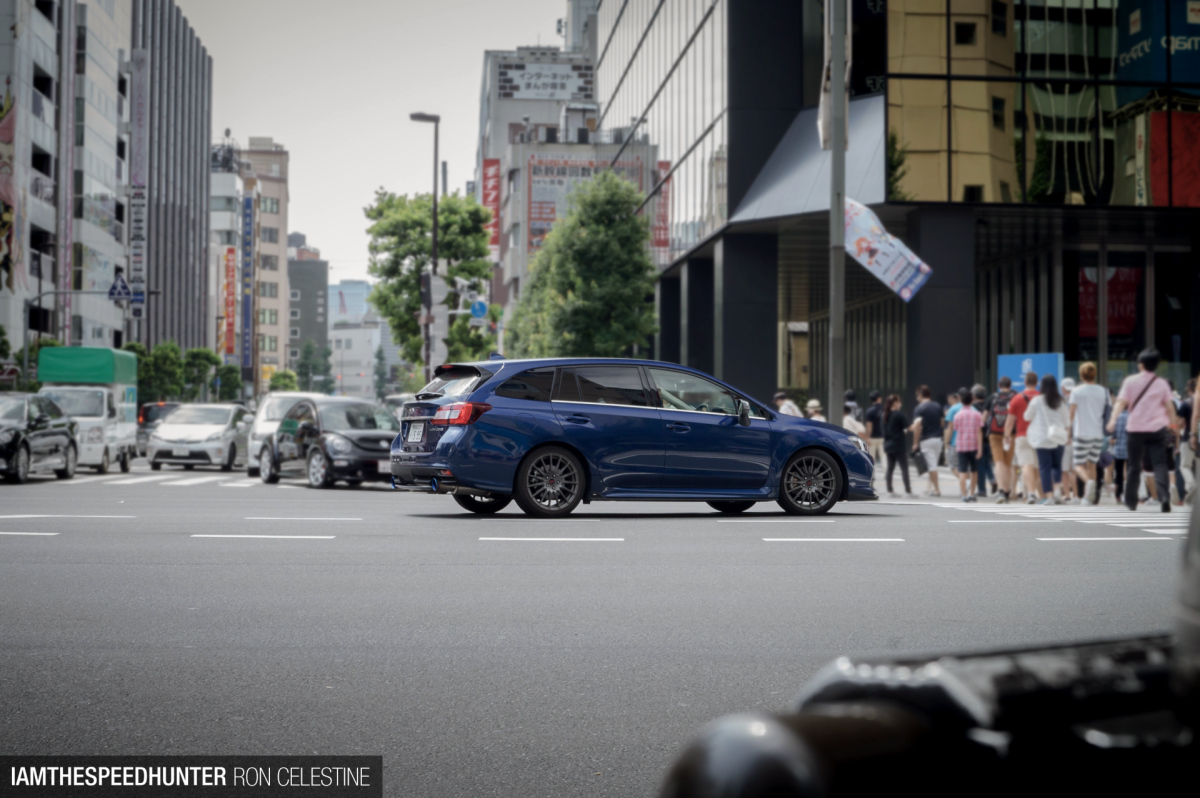 Akihabara is paradise for those into electronics and anime. Whatever your computing needs or anime desires are, you can find it here. Thanks to UDX parking deck, a place known for car meets and itasha car gatherings, you can always find some interesting cars in this part of the city. With the Subaru Levorg sharing its platform with the Impreza and Legacy, many people have been picking them up and modifying them. I rather liked this example sporting STI wheels, a front splitter, and a titanium-tipped exhaust.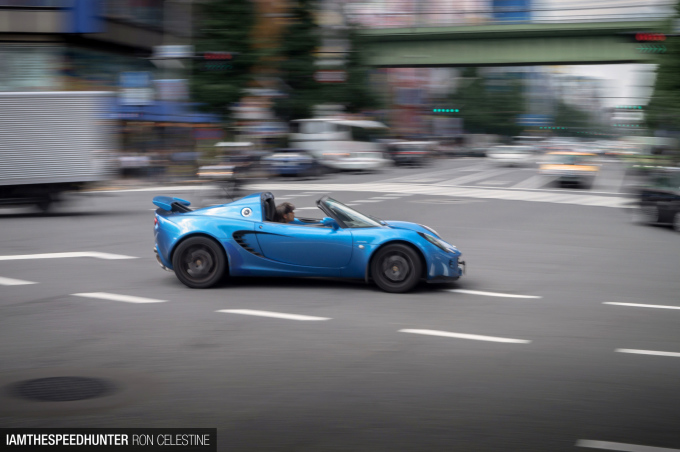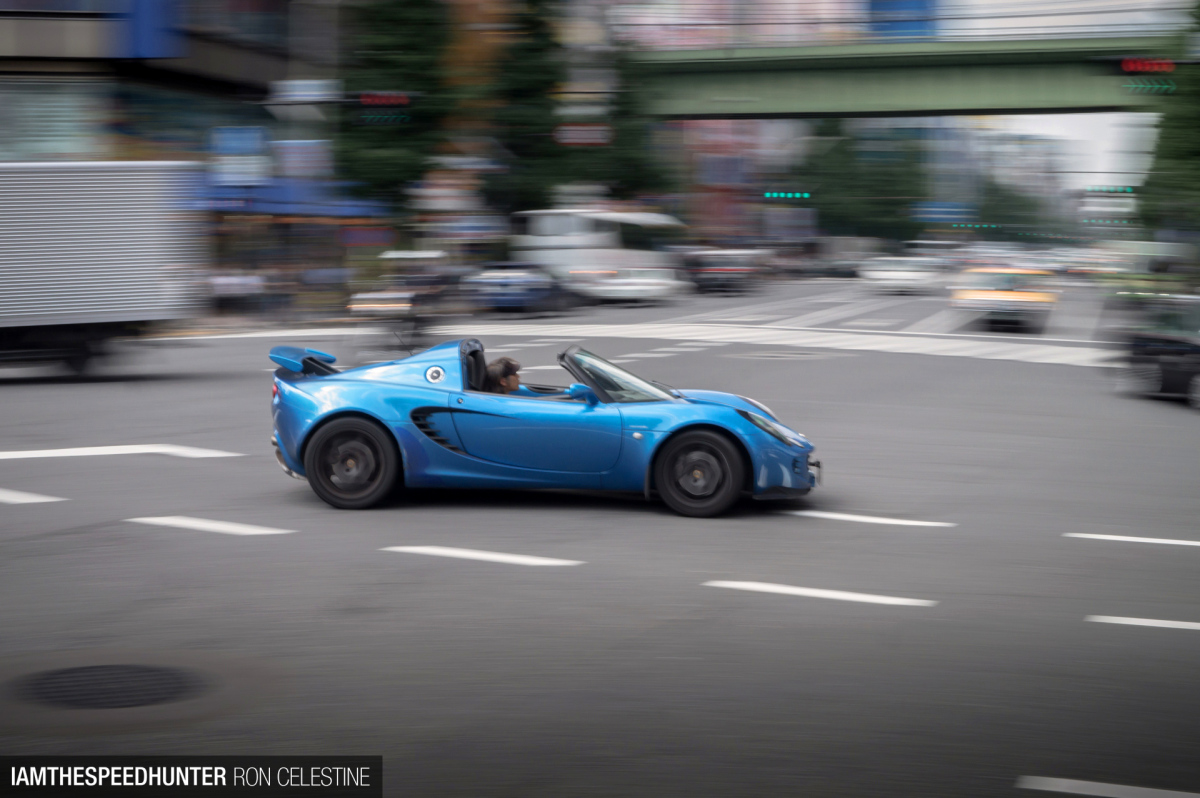 As I was walking down the street towards Kanda, I spotted the owner of this Lotus enjoying the beautiful summer weather. Being small, lightweight and nimble, the Elise is the perfect car for not only attacking tracks, but also driving on Tokyo's ridiculously narrow city back roads.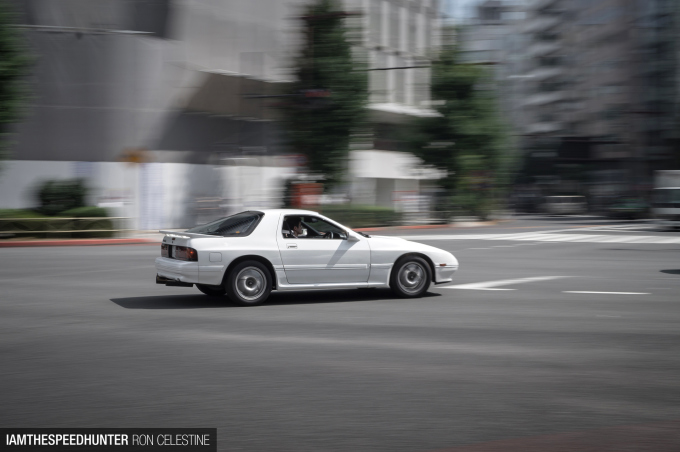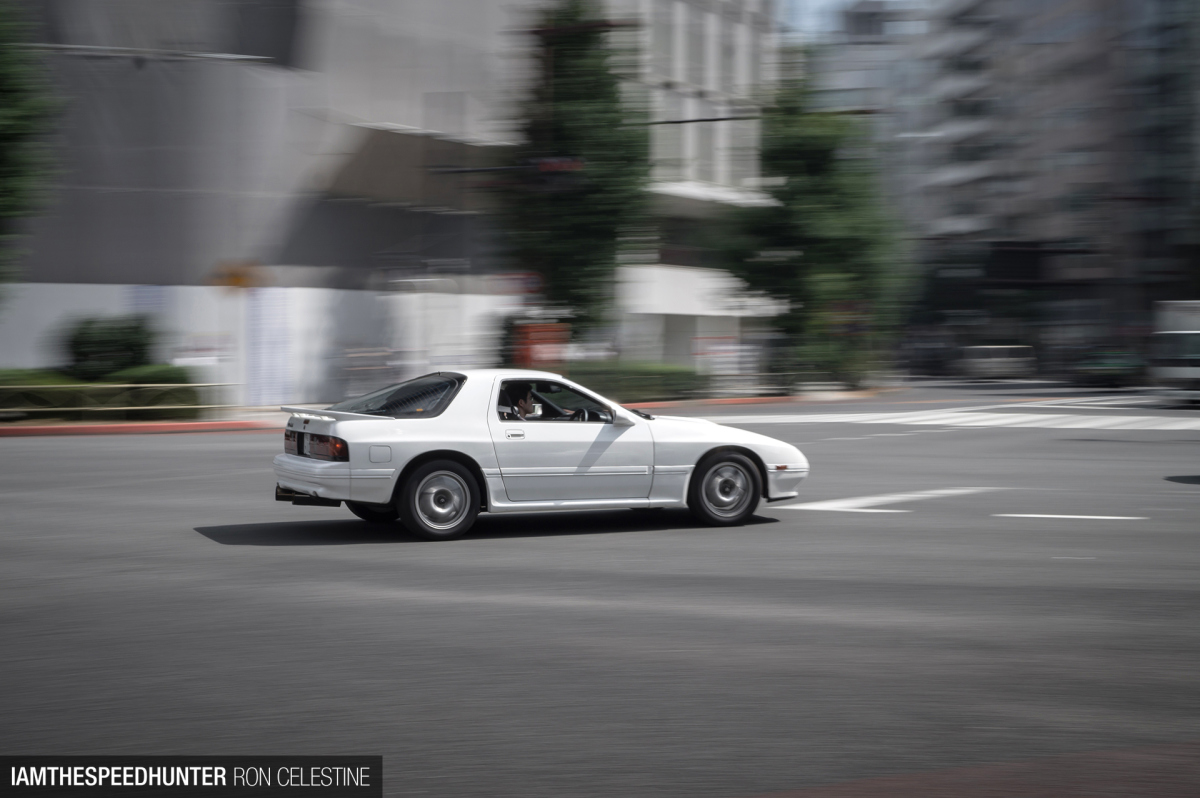 A few moments later, this FC3S RX-7 came by. Besides an aftermarket exhaust system, the Mazda seemed to be stock and kept in amazing condition – something that the Japanese are very good at doing.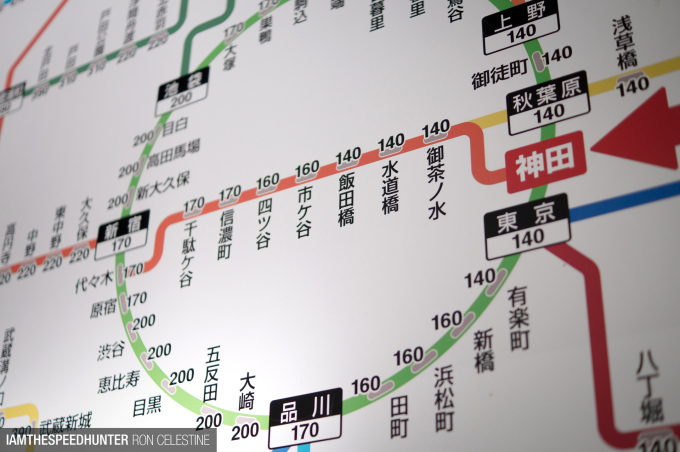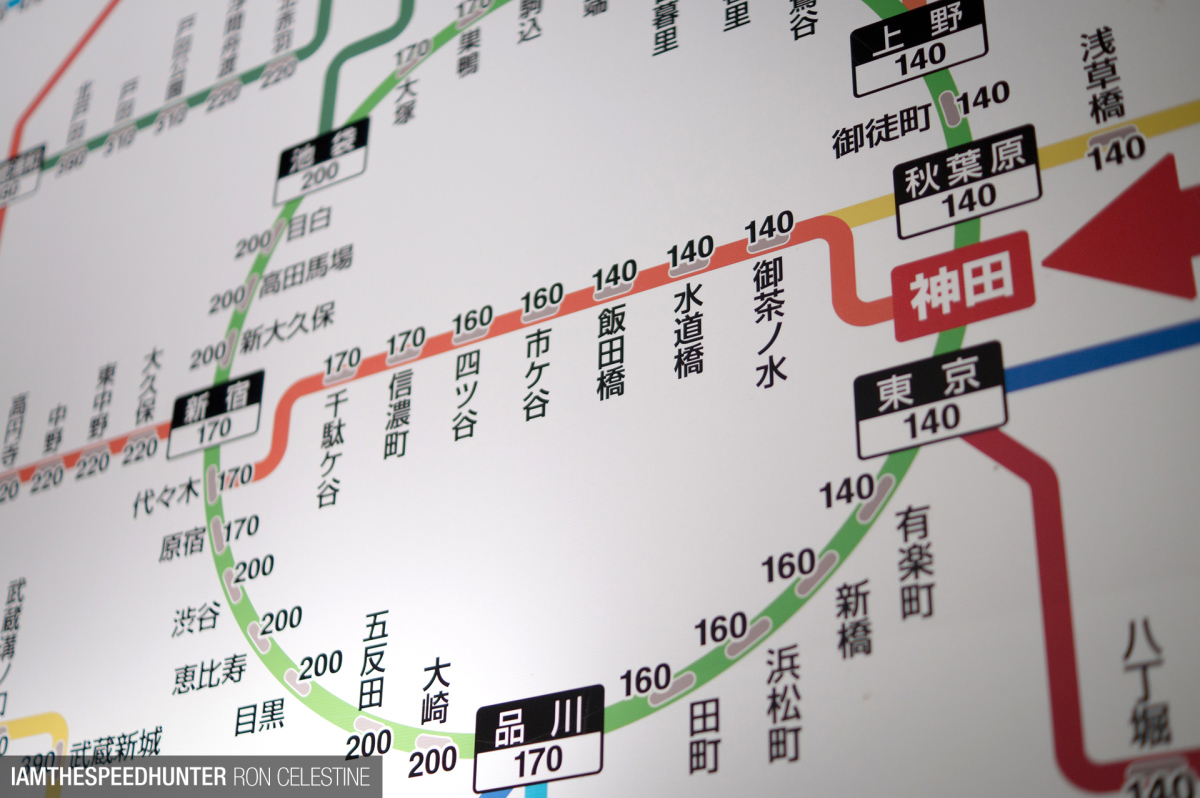 At the popular salaryman heaven of Kanda, I decided to jump on the first train that pulled into the JR station. It may look complex, but the railways are fairly easily to navigate and can take you pretty much anywhere you would like to go in Tokyo.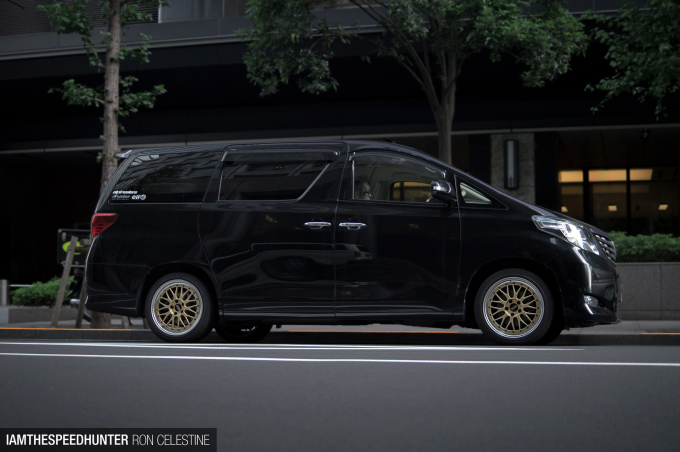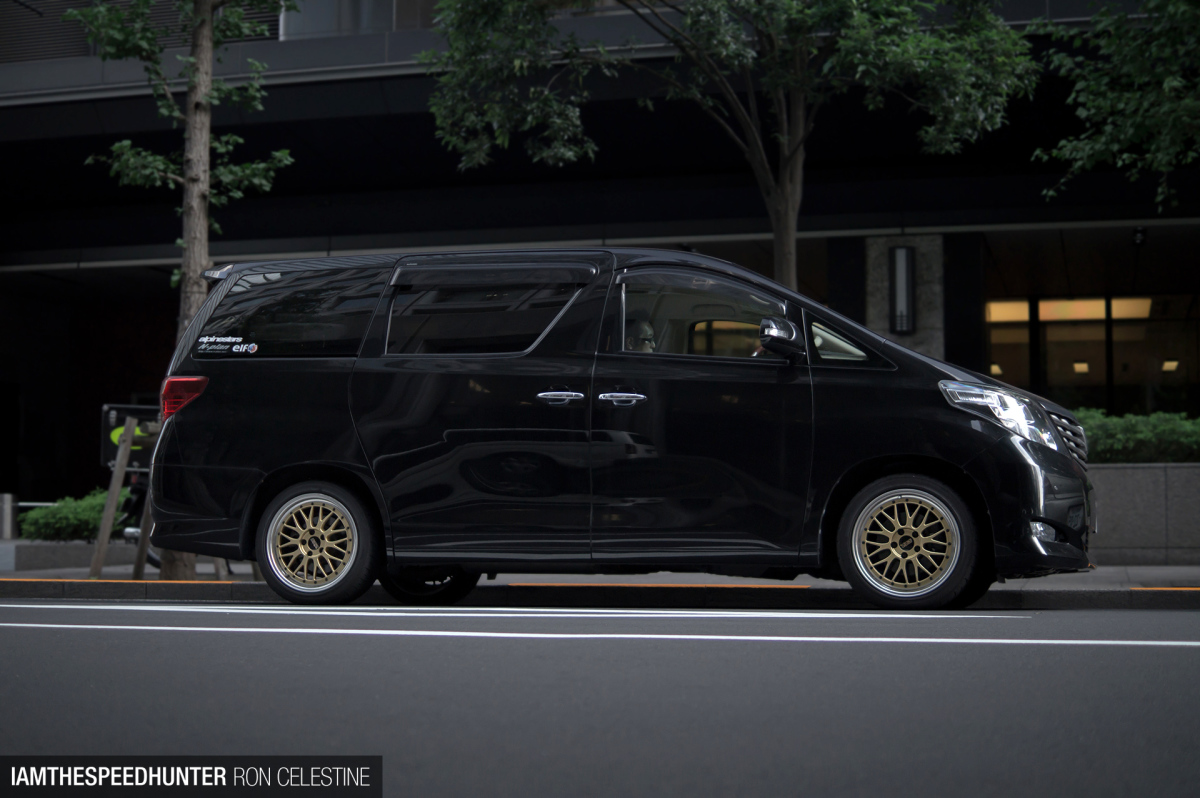 By the roll of the dice, the train I boarded had its last stop at Tokyo Station. Although it was a Saturday, many Japanese people still work, which meant the streets near the station were filled with black vehicles waiting for executives to finish their business meetings. Vans like the Toyota Alphard are the perfect vehicle to chauffeur VIP around in, but you at least need a set of decent wheels to set yours apart from the masses, in this case 2-piece BBS LMs.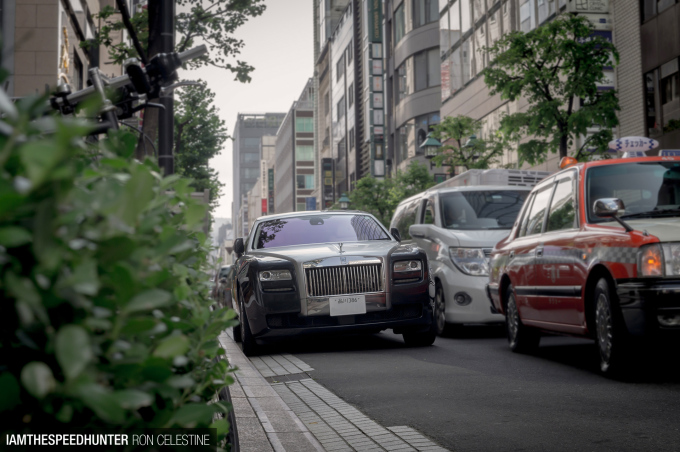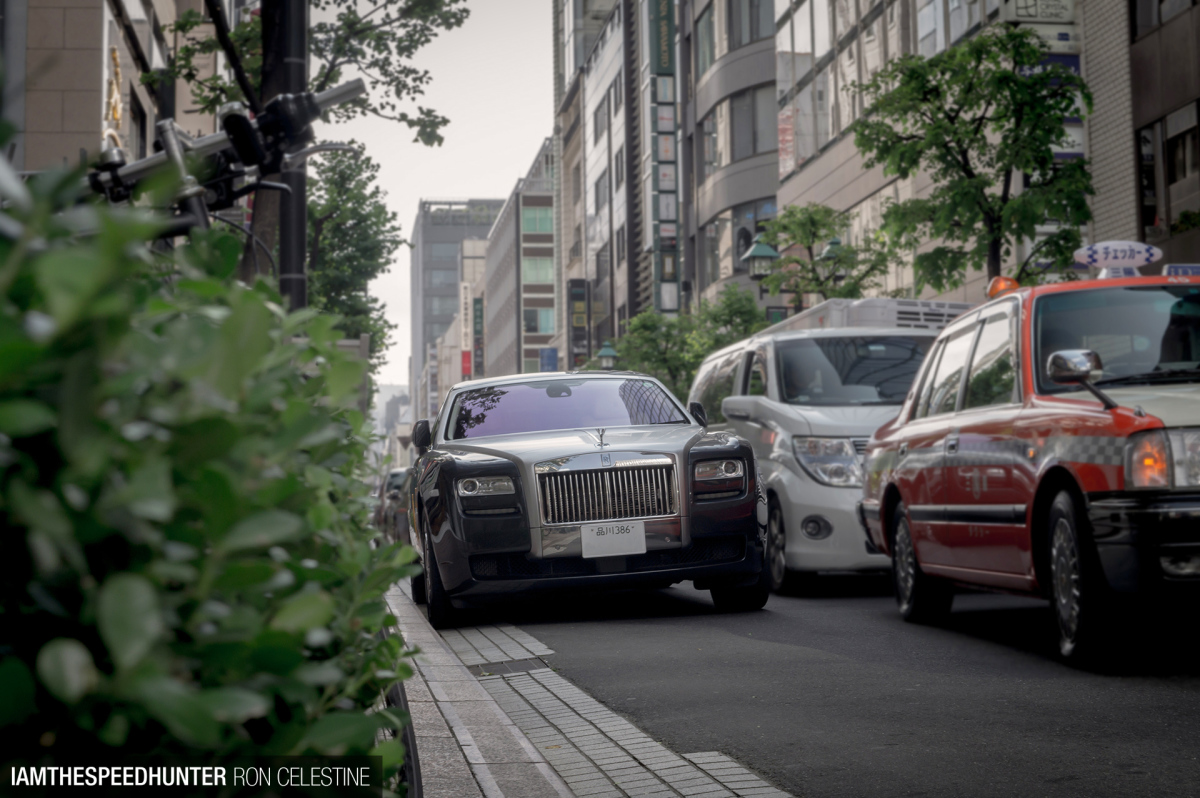 Continuing my exploration, I was soon right in the heart of Ginza. Packed full of high-end fashion boutiques, Ginza caters to those with a taste for the finer things in life, so I wasn't too surprised when I spotted this Rolls-Royce Ghost among the sea of taxis.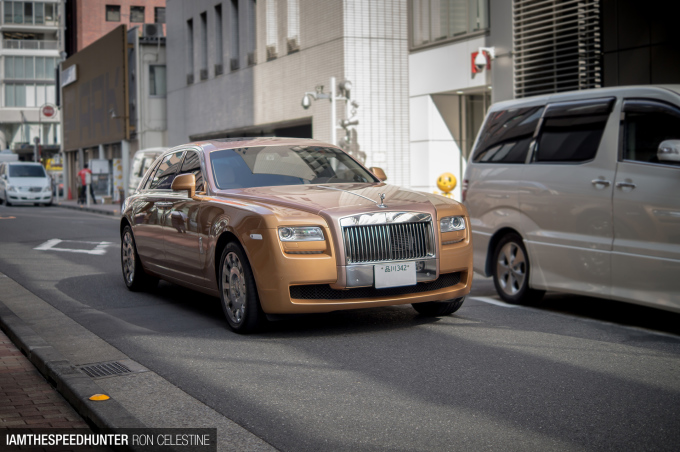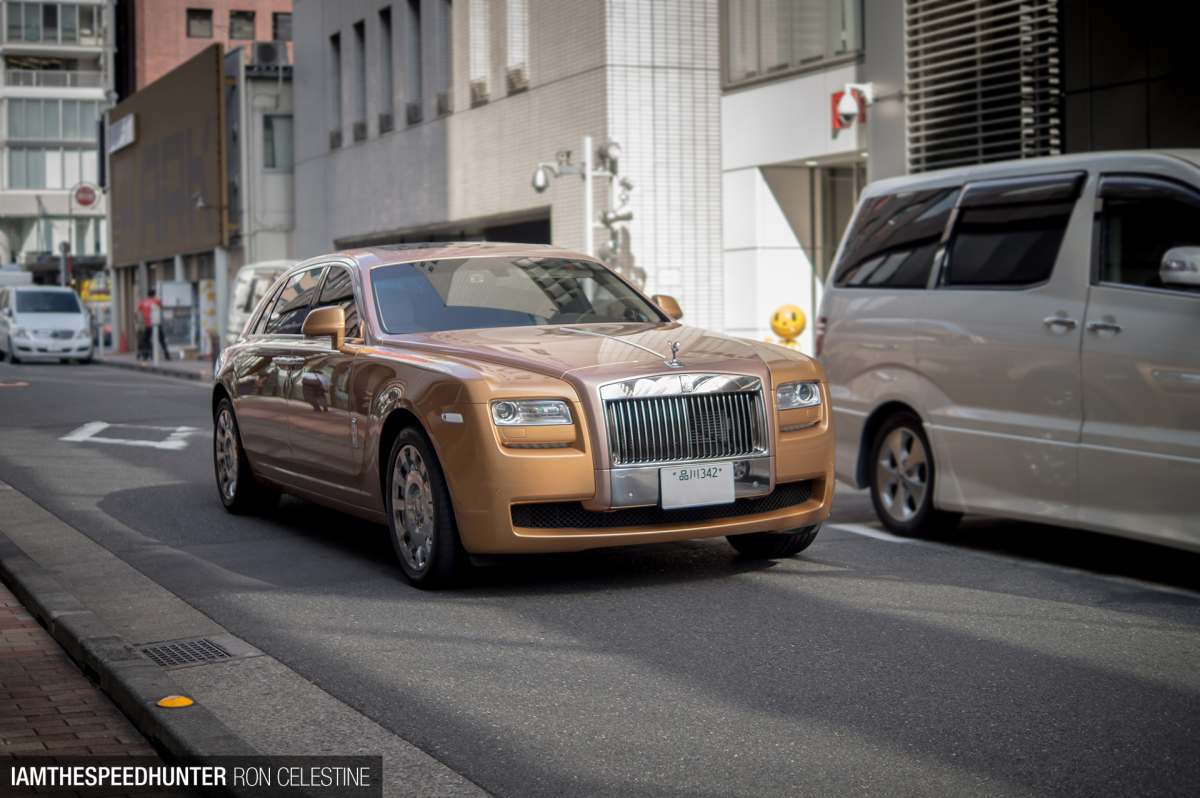 And one block over I saw another, this time sporting a rather interesting exterior color combination.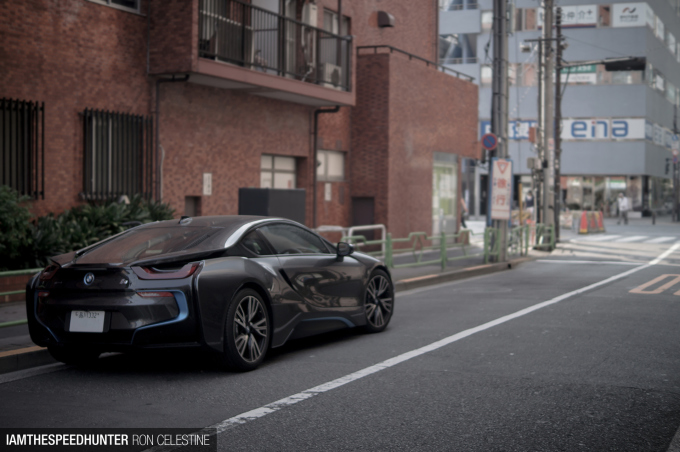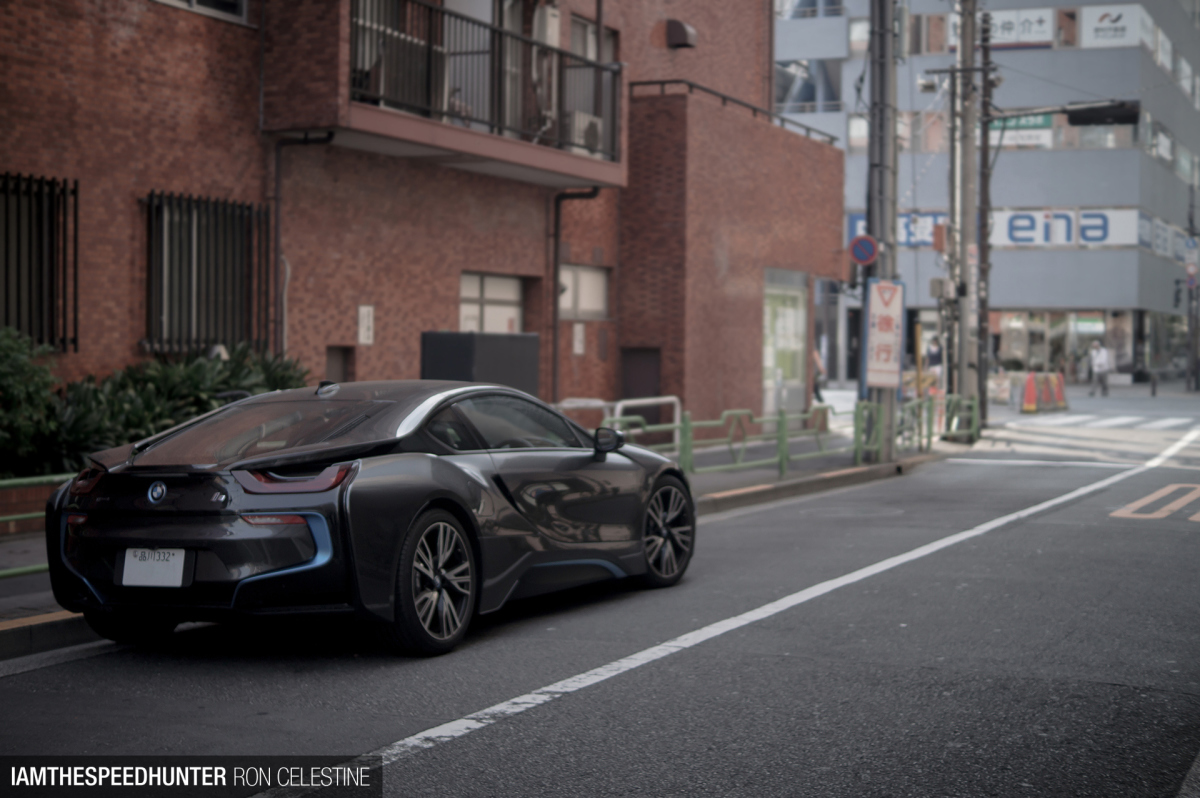 Following the flow of traffic out of Ginza took me to the man-made island of Tsukishima where I found this BMW i8 lurking in the shadows.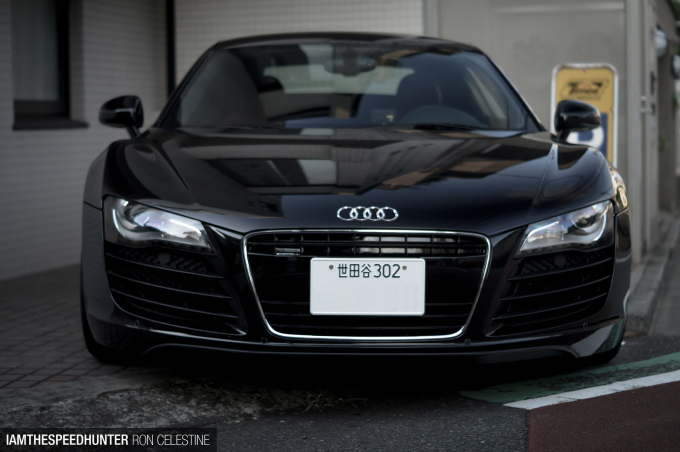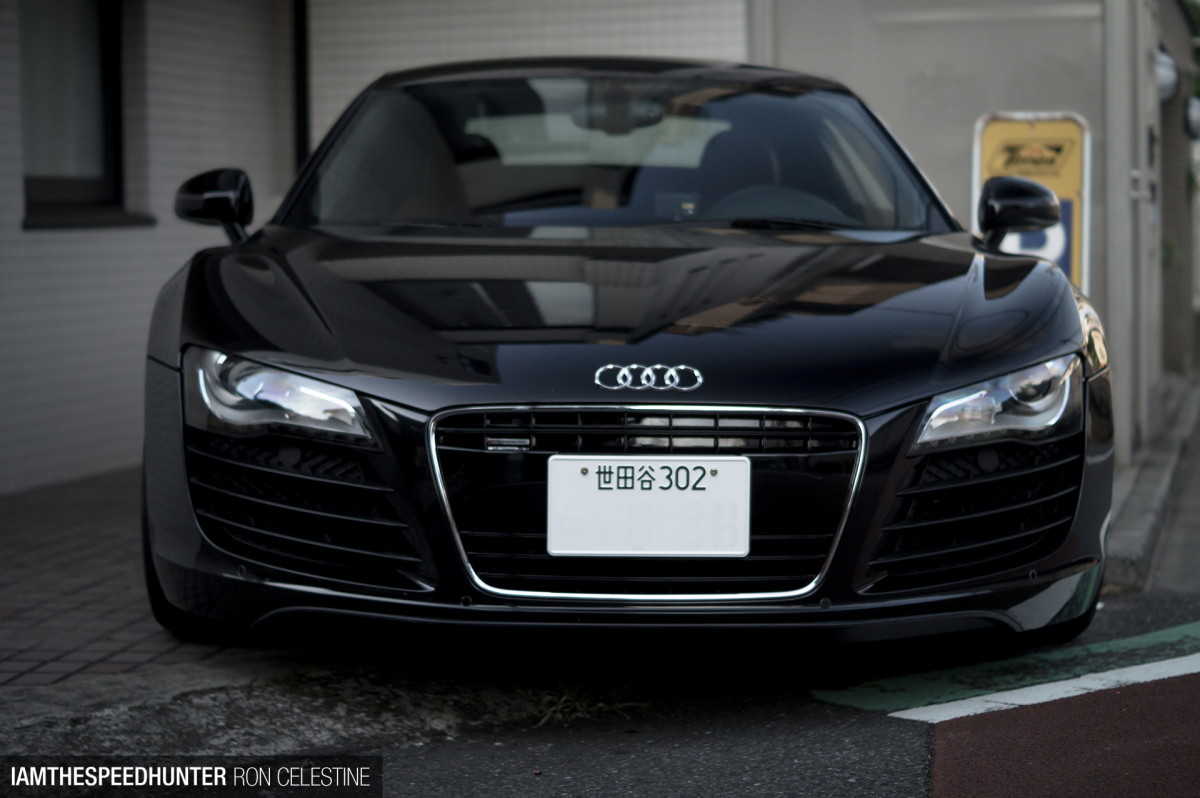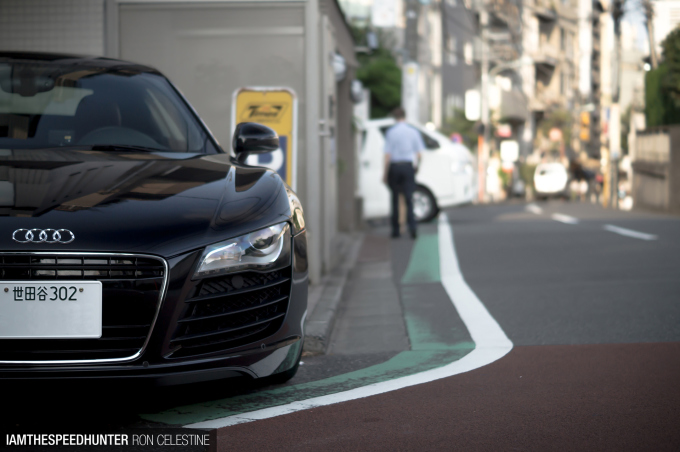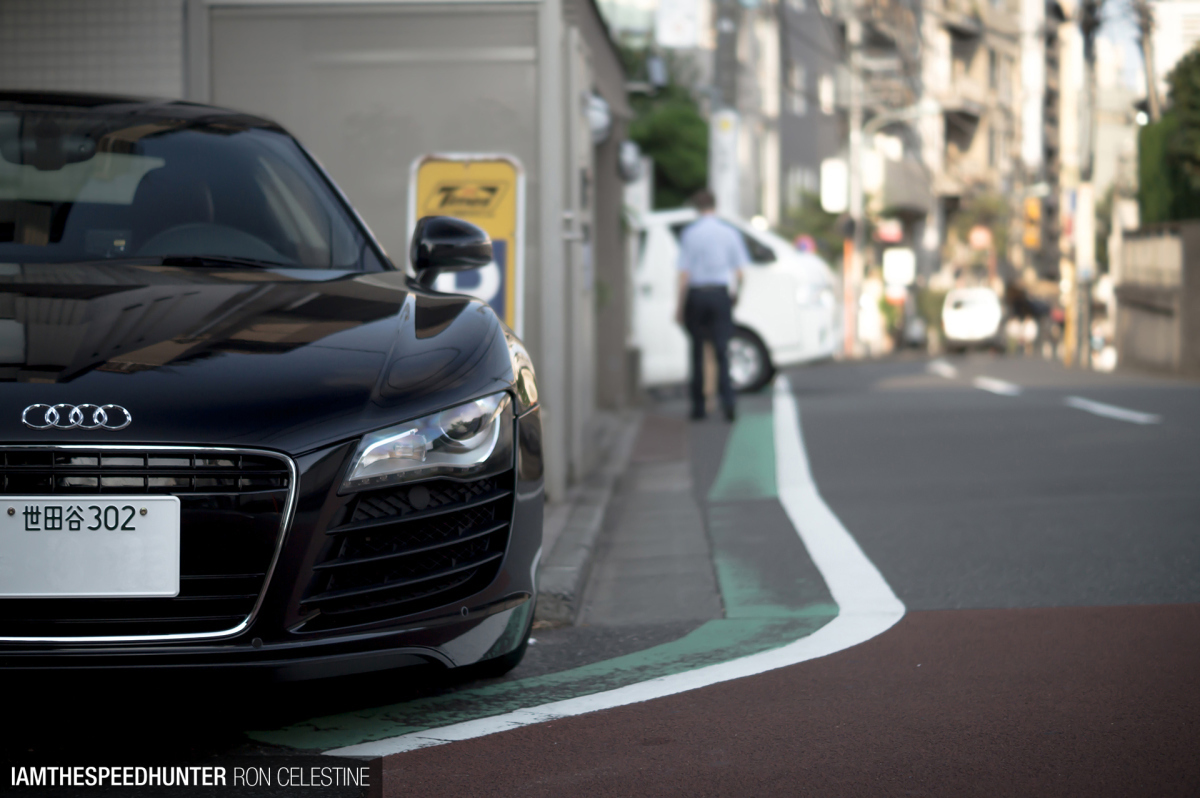 With sunlight starting to fade, I jumped back on a train and got off at Azabujuban hoping to find some kind of exotic or supercar. With a lot of foreign embassies and trendy boutiques, you're almost guaranteed to see something nice in the area, and for me it was this Audi R8 which clearly didn't fit in its small parking space.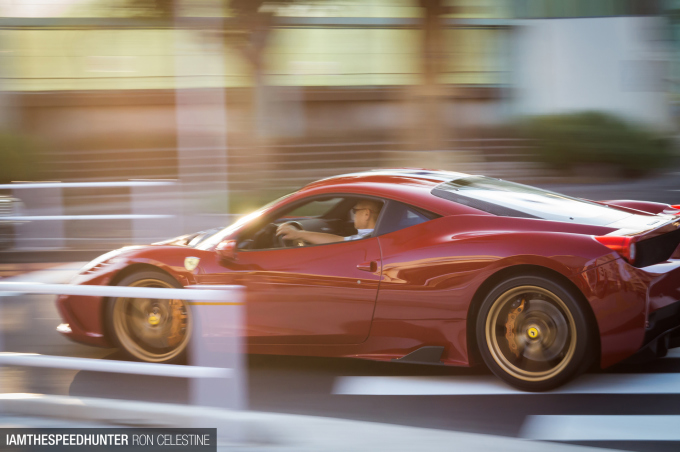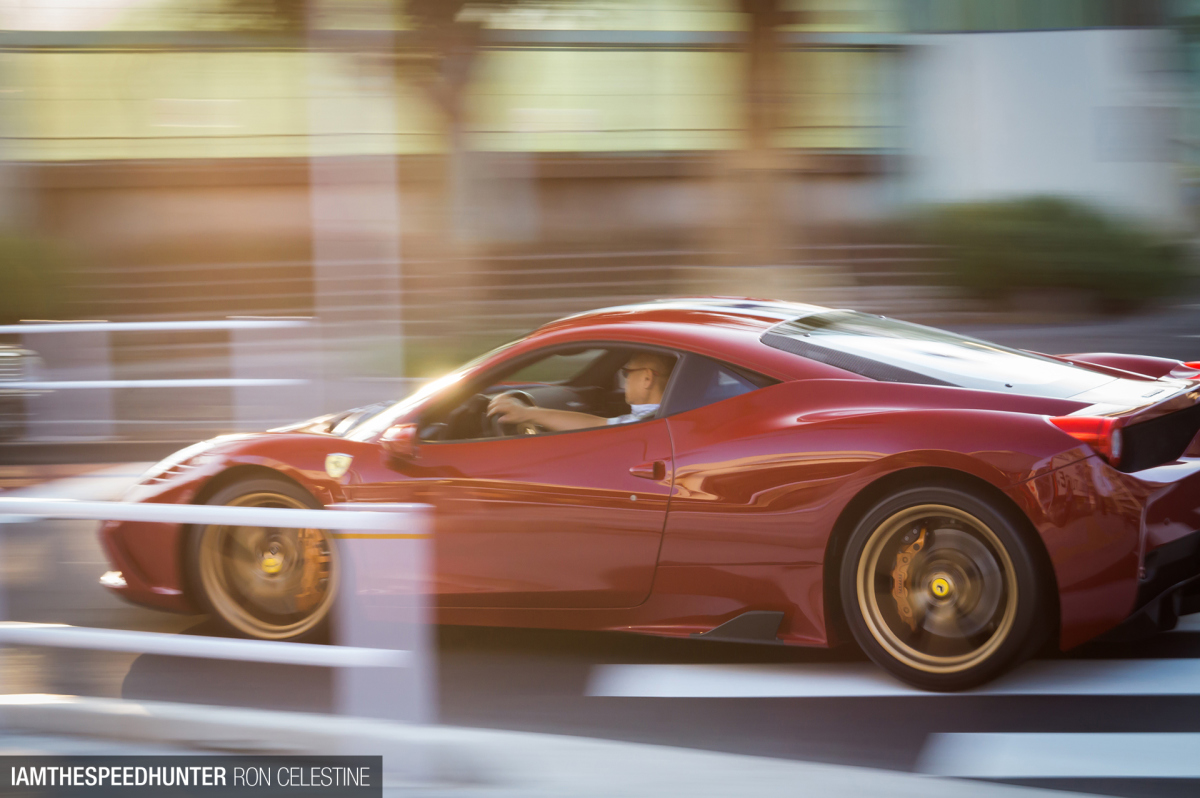 Feeling somewhat satisfied with my findings, I decided to head back towards the station. It was then that I heard the familiar sound of a 4.5-liter Italian V8 headed my way and at a rather alarming rate. As soon as I made it to the intersection, this Ferrari 458 Speciale came blitzing up the hill, turned and quickly drove off into the sunset, its exhaust note reverberating off homes and the nearby country club.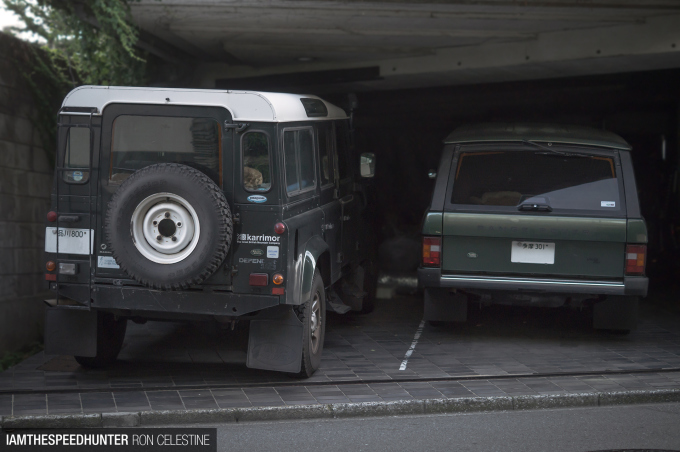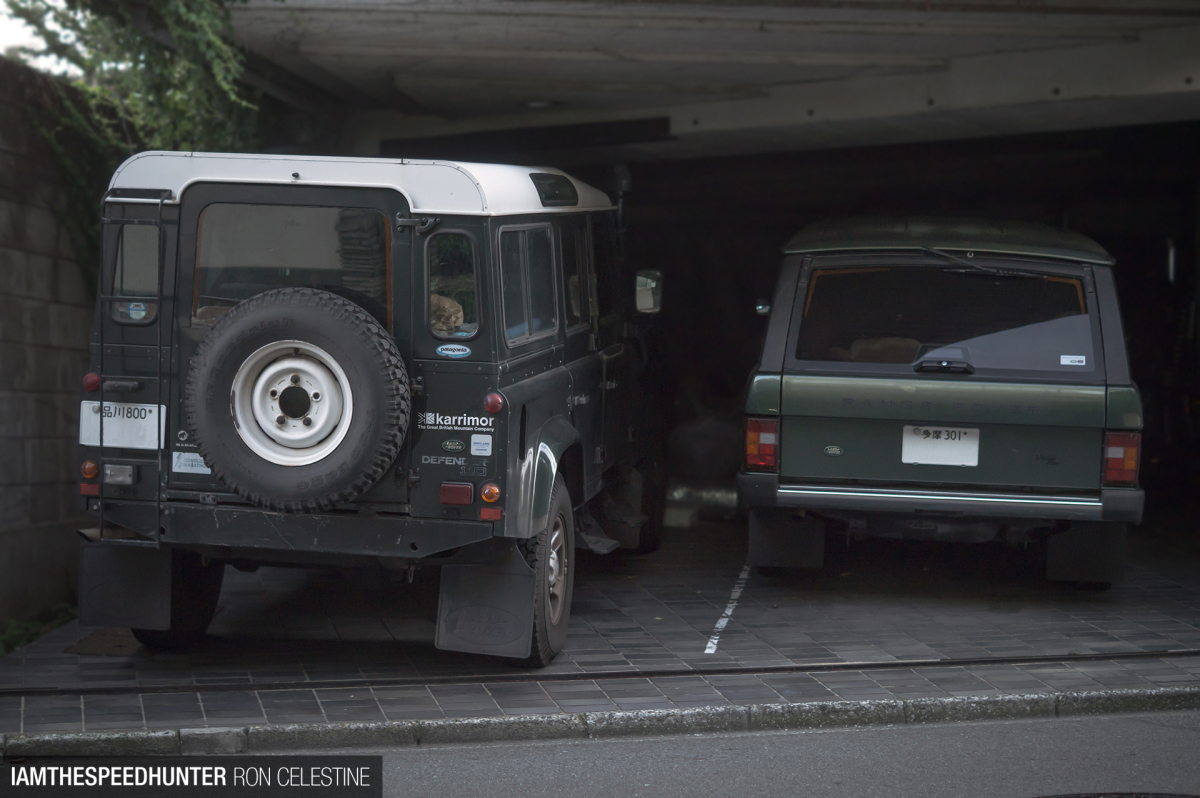 Rejuvenated by the Speciale, I decided to press forward with the hunt and head towards Roppongi. That's where I found these two Range Rovers, both of which looked like they're used for their intended purposes.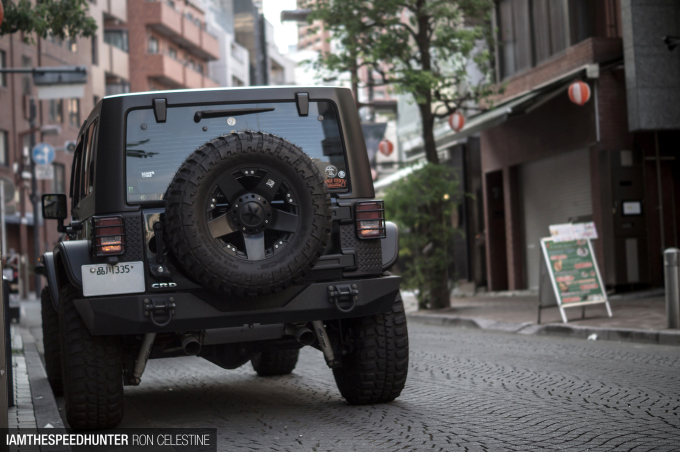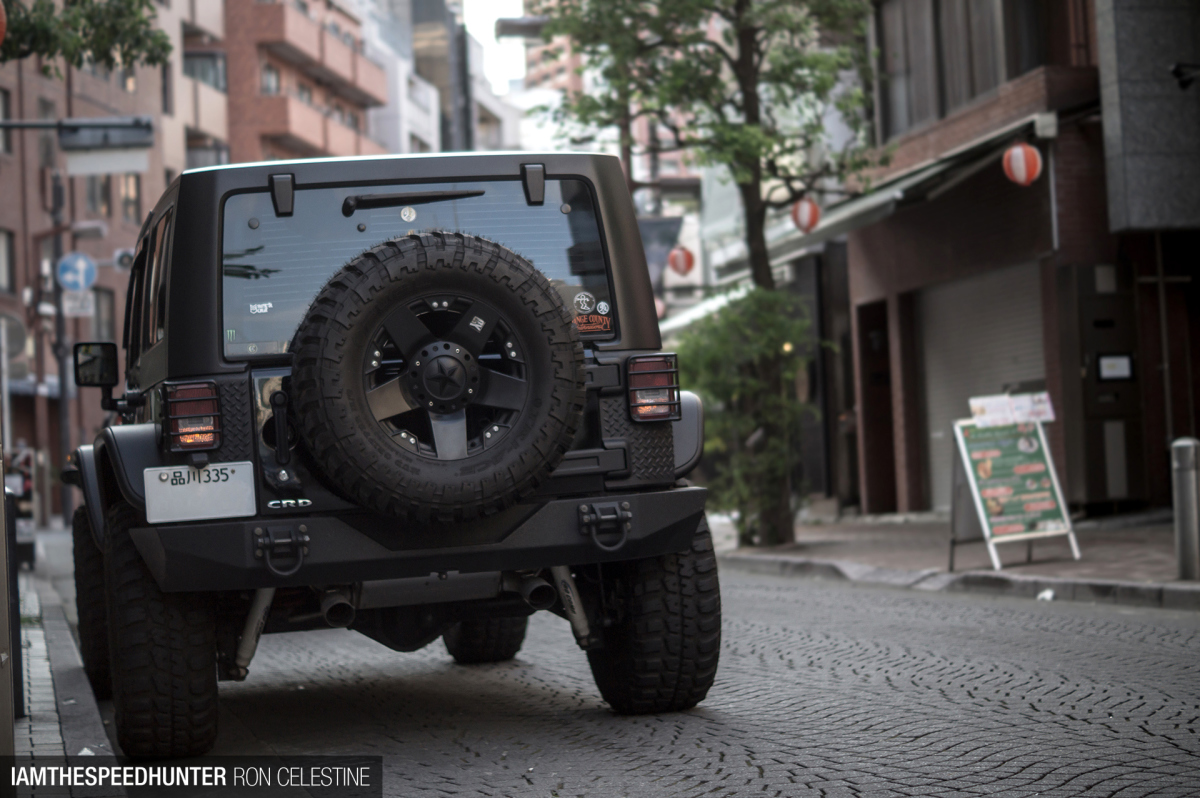 One way to standout among the high-end luxury cars and exotics is to not buy something even more expensive, but something completely different. With the off-roading craze starting to become popular here in Japan, it was cool to find this JK with a suspension lift kit and some meaty looking tires.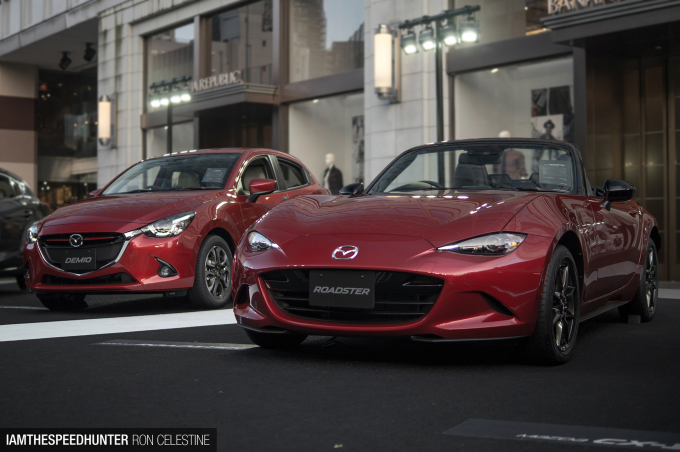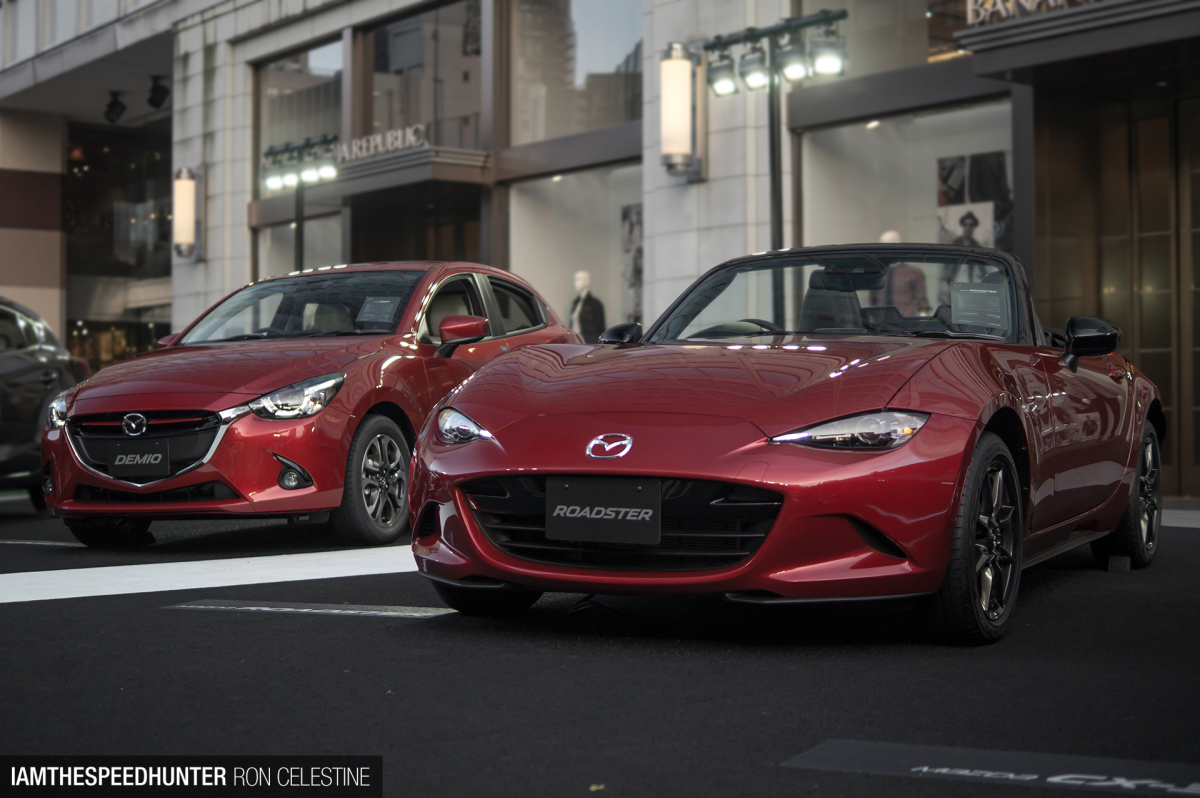 With light starting to quickly fade away, I hurried to Roppongi Hills, yet another area known for exotic cars. Mazda was holding an event outside one of the shopping areas, showing off some of its current model line-up.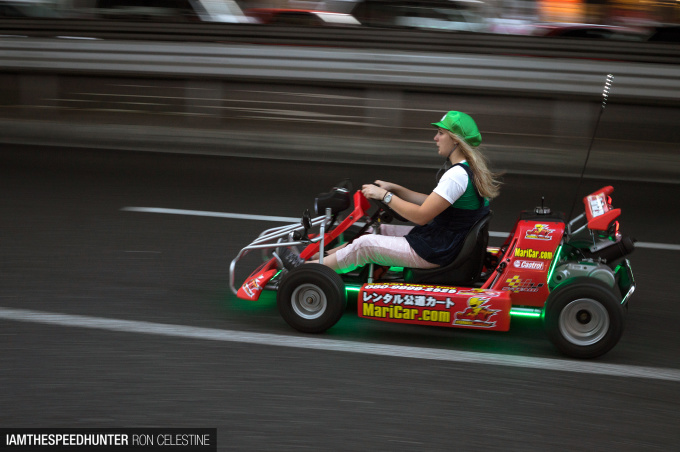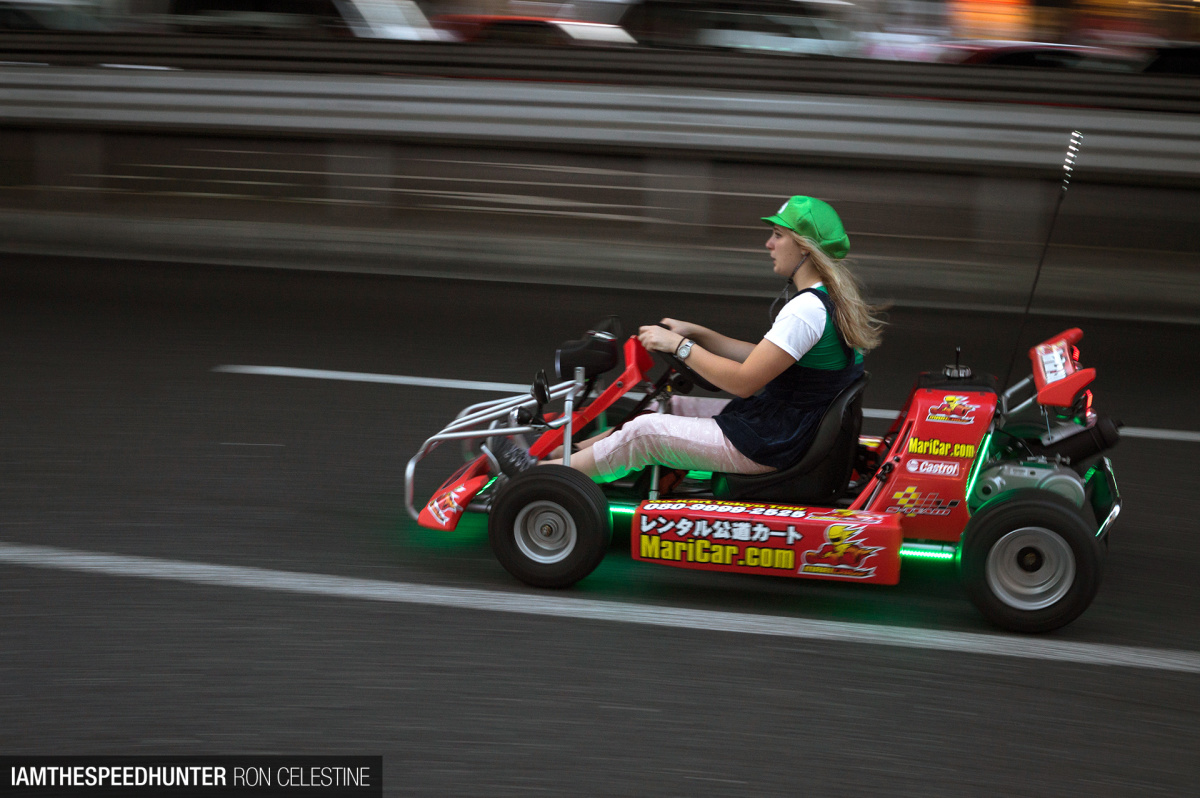 Finally, it wouldn't be Roppongi if you didn't see something totally bizarre. For a small fee you can rent these go karts, dress up as Mario and friends, and drive through the local streets. What a perfect way to end a day of hunting!
It's always a great day when I can explore different the cities and culture of Japan, all while hunting for all the automotive treasures it hides, so if this is something you'd like to see more of, please let me know.
Ron Celestine
Instagram: celestinephotography