Striking From All Sides
When it comes to a modified car, balance might just be the most desirable attribute.
Cars with tons of horsepower are great, but if the rest of the vehicle hasn't been upgraded to handle it things can get very sketchy very quickly. Cars sporting tons of exterior modifications can be fun to look at, but if their wide bodies and big wings are covering up stock powertrains they often lose their luster.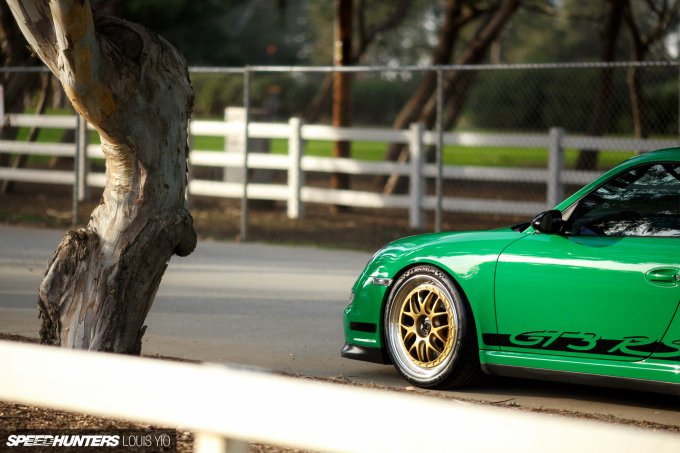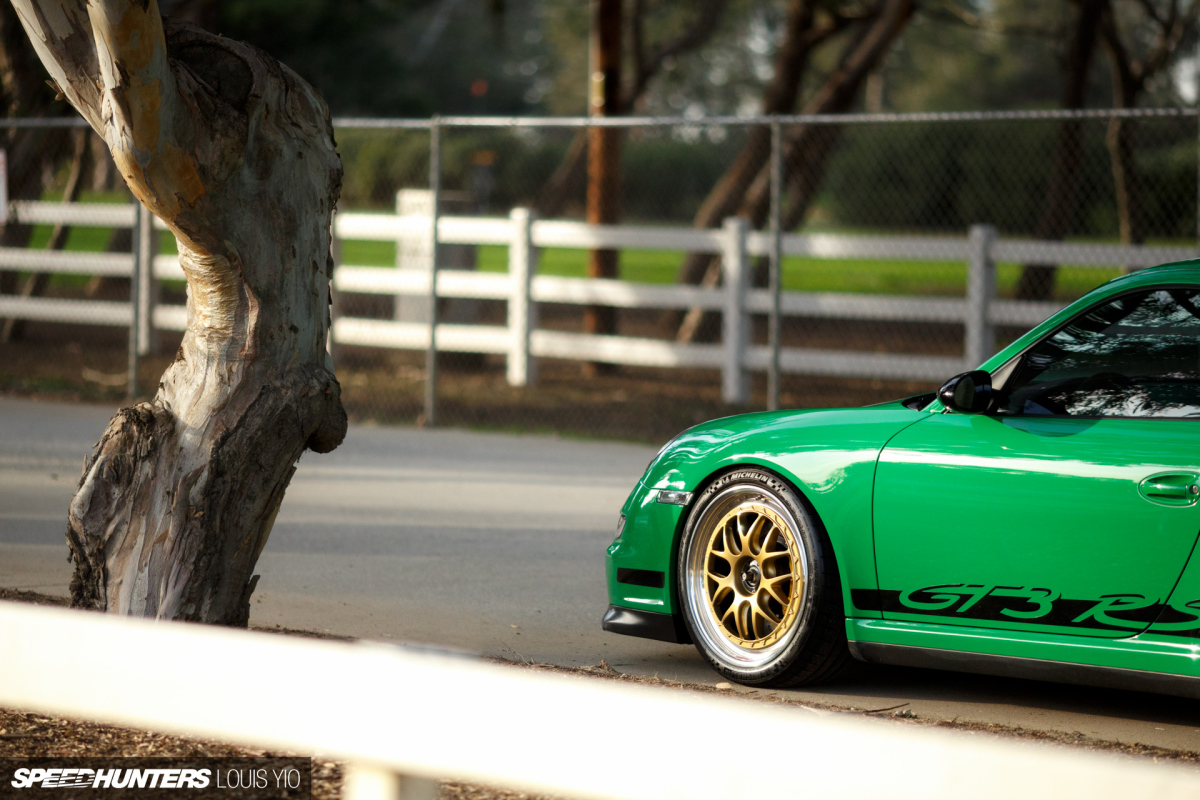 Regardless of your budget or what model you are starting out with, one of the best ways of approaching a car build is to ensure that all areas of the car receive equal attention.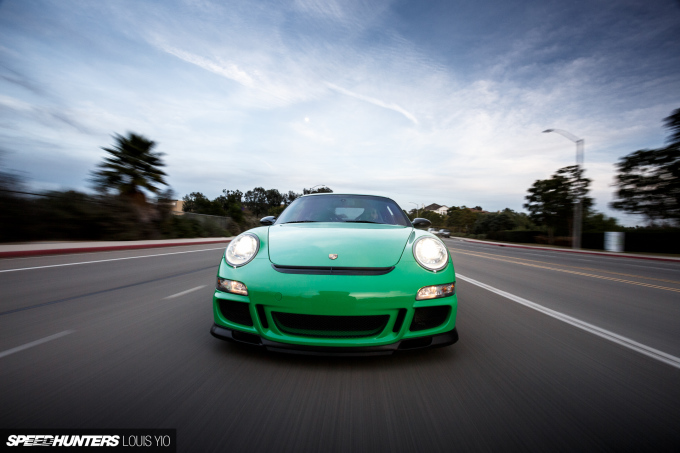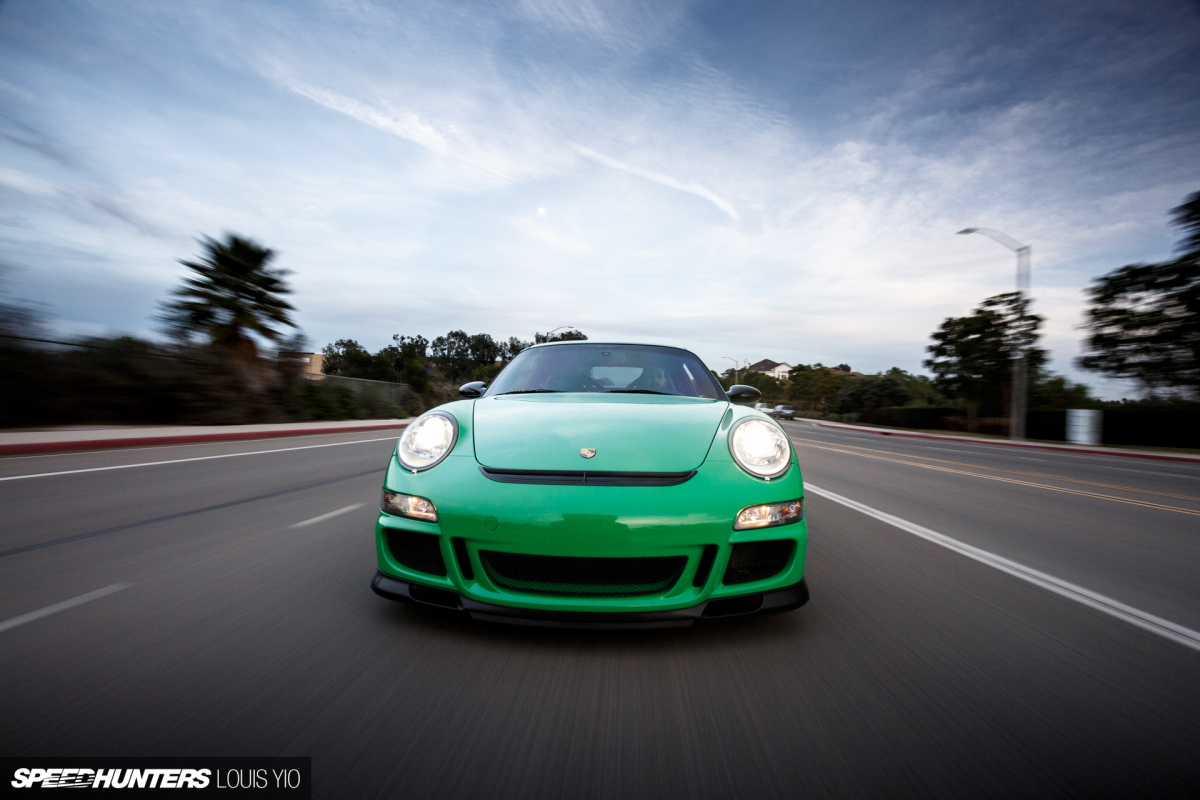 It's a good path to follow whether you are building up an old econobox into something great, or starting with a car that's already special out of the box. The bright green Porsche you see here is one that certainly fits into the second category.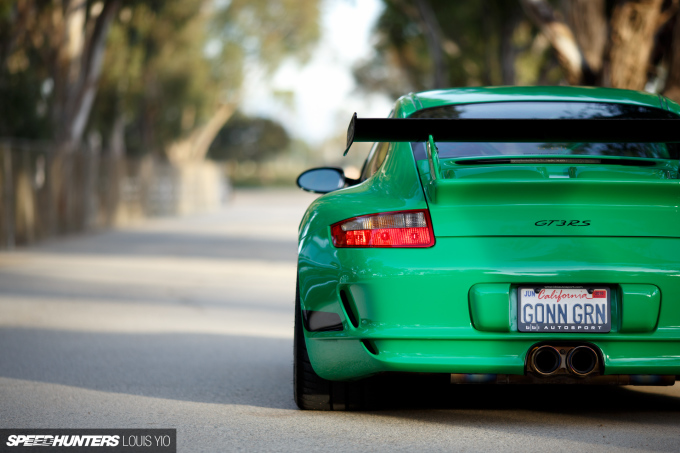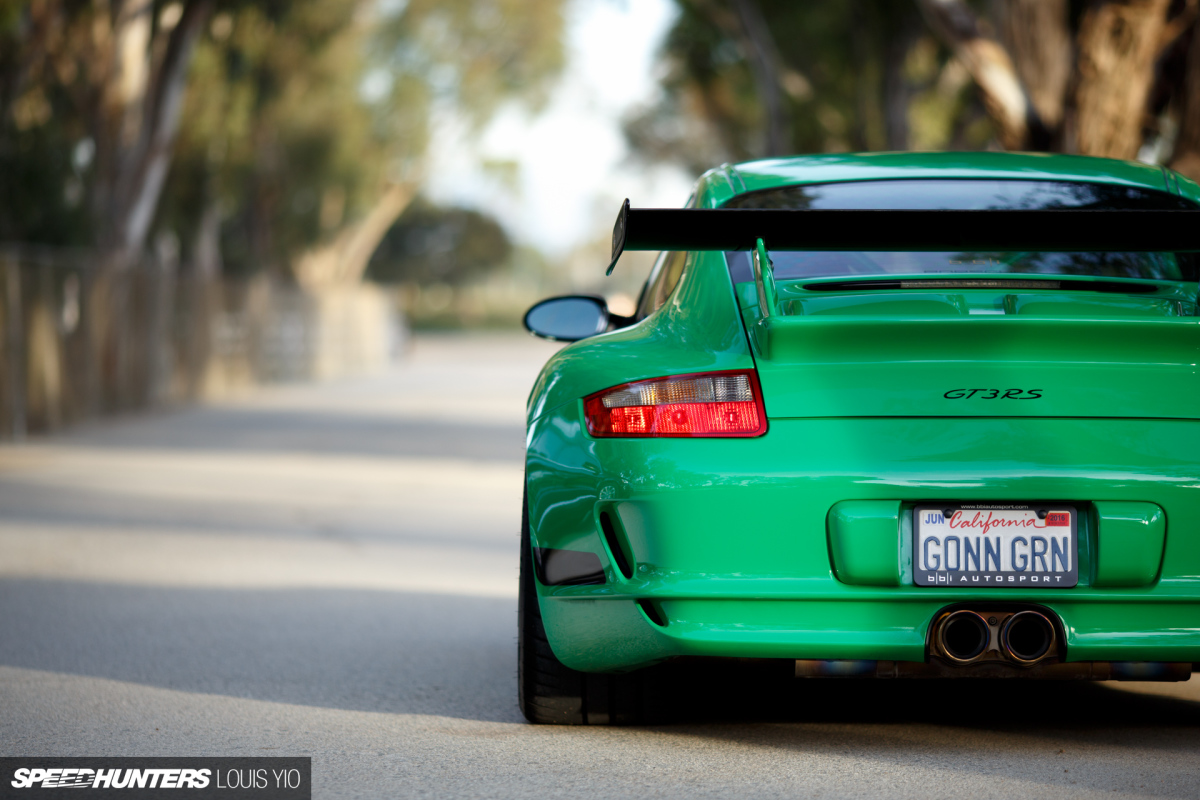 In fact, the 997 GT3 RS isn't just a good car out of the box, it's one of the most sought after modern 911s out there. This is a car that's legendary for both its performance and its raw nature.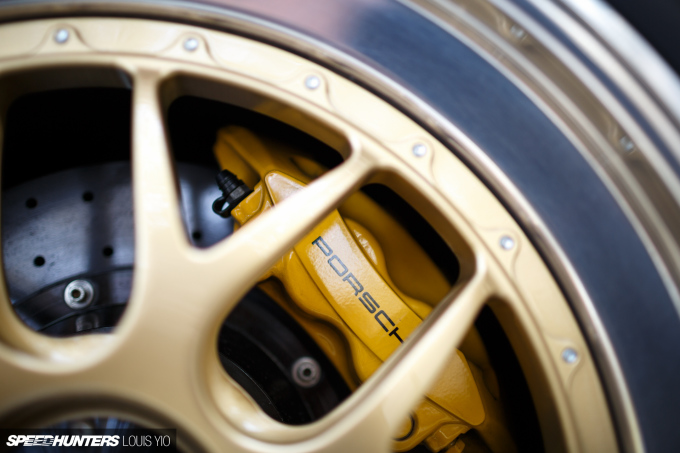 It's also one of the most balanced performance cars in recent memory, so when it came time for the Porsche experts at BBI Autosport to build a GT3 RS for one of their customers, retaining that balance was the biggest goal.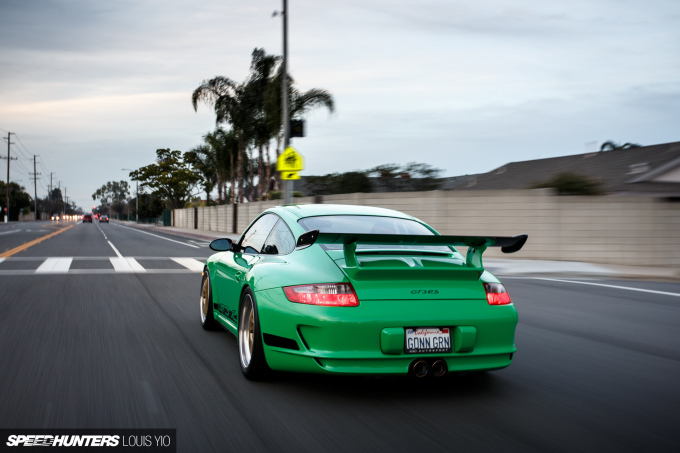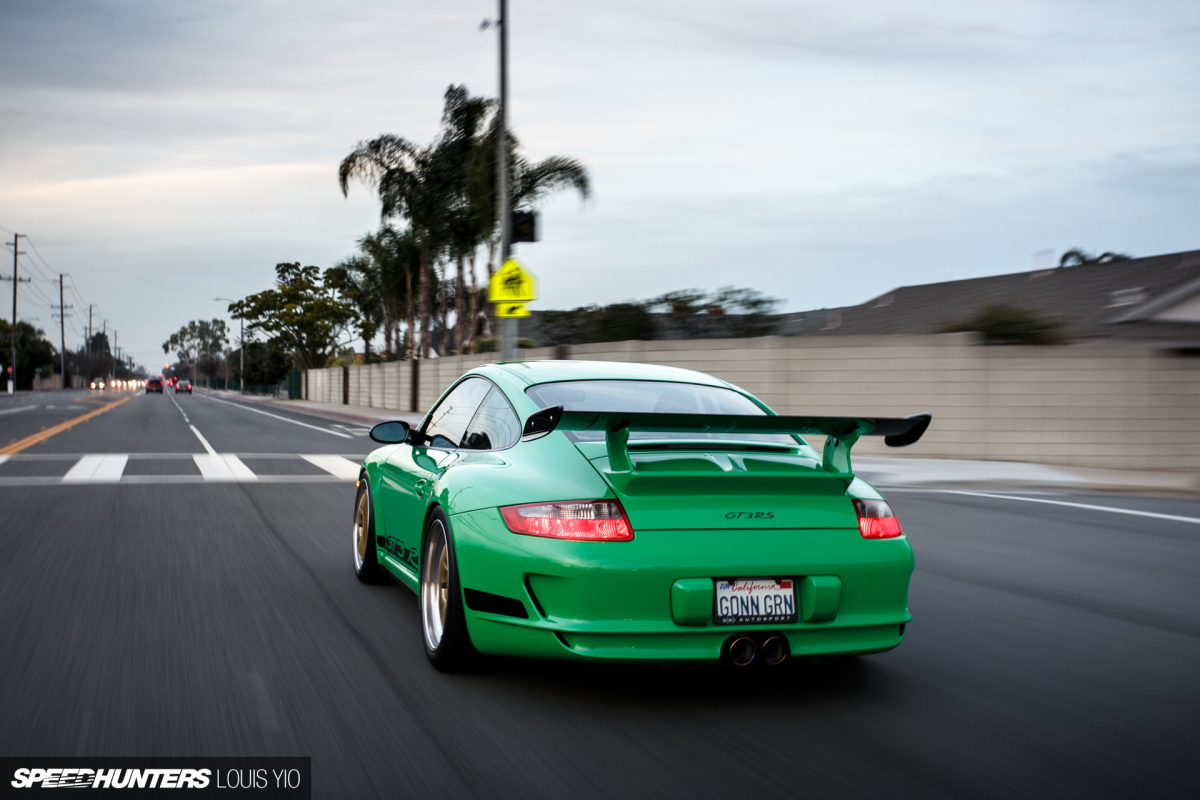 Known as 'Project Yoda' because of the green body color, BBI massaged every part of the GT3 RS. The result is a product that has all the same great attributes of the stock version, but everything is amped up in a big way.
NA All The Way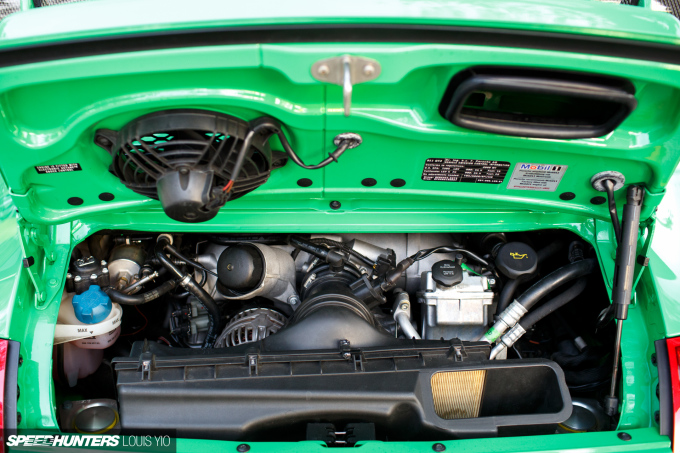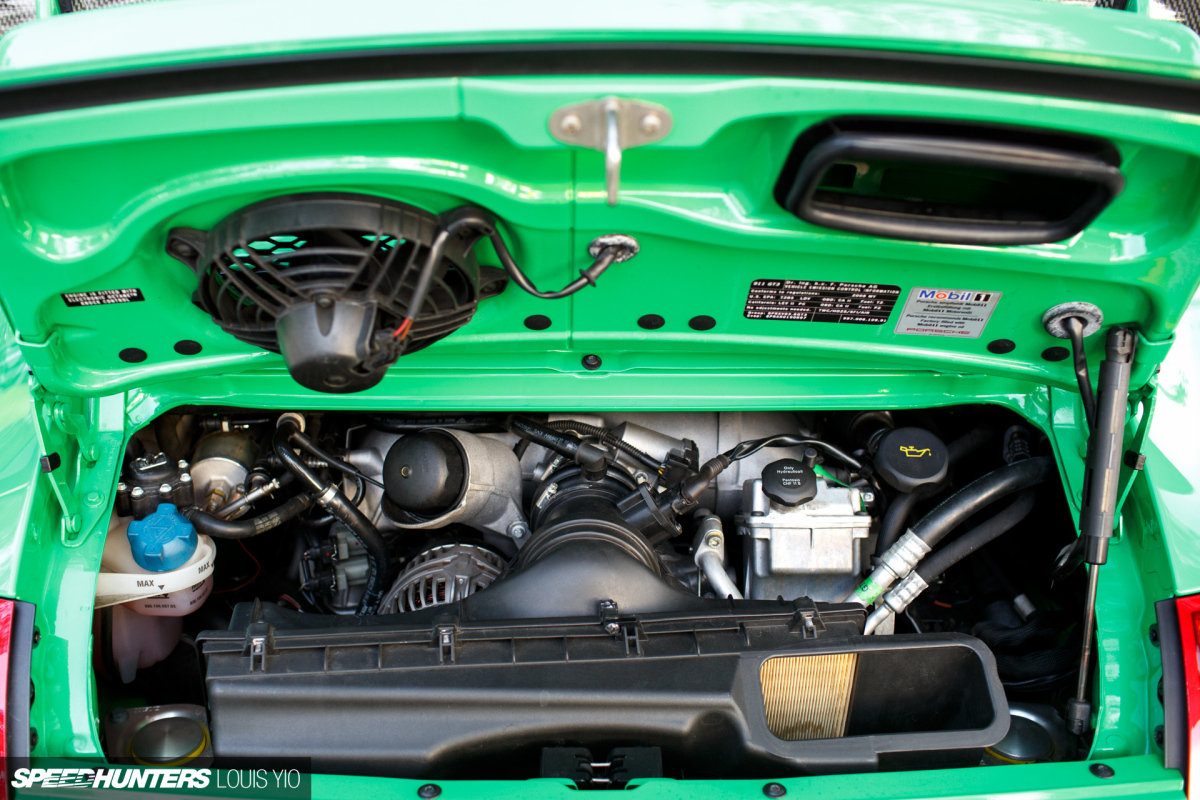 The response of the GT3 RS's naturally aspirated engine is a huge part of the car's original appeal, and great care was taken to keep this character intact while upping horsepower significantly.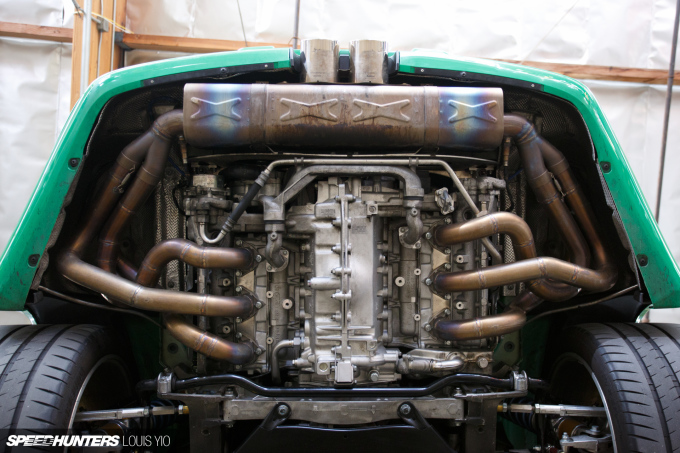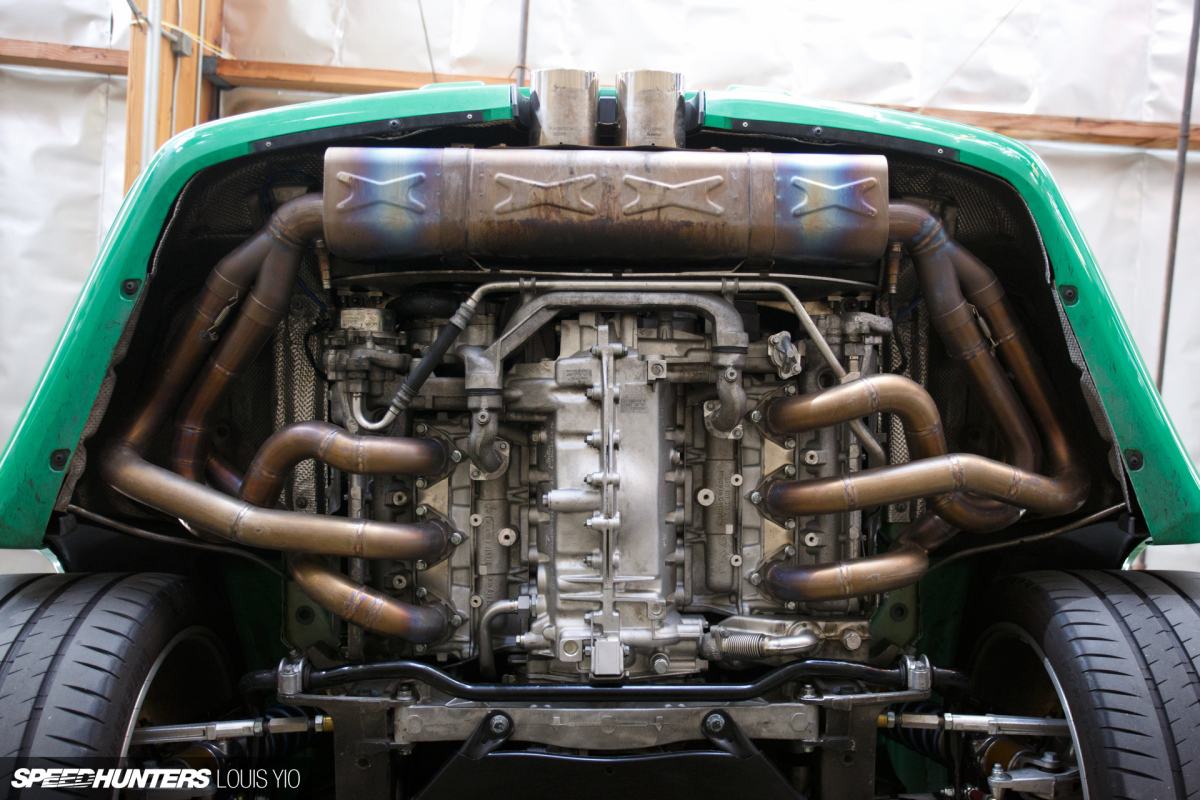 The fully built Metzger flat-six is bored, stroked and now displaces 4.25 liters with fully upgraded internals and lots of head and cam work. It also runs on E85.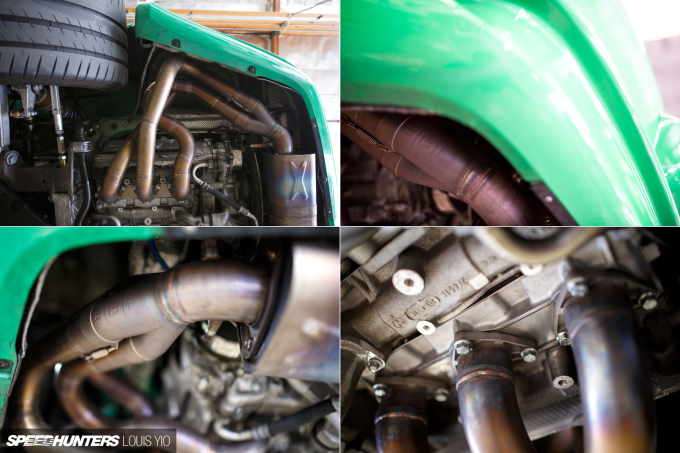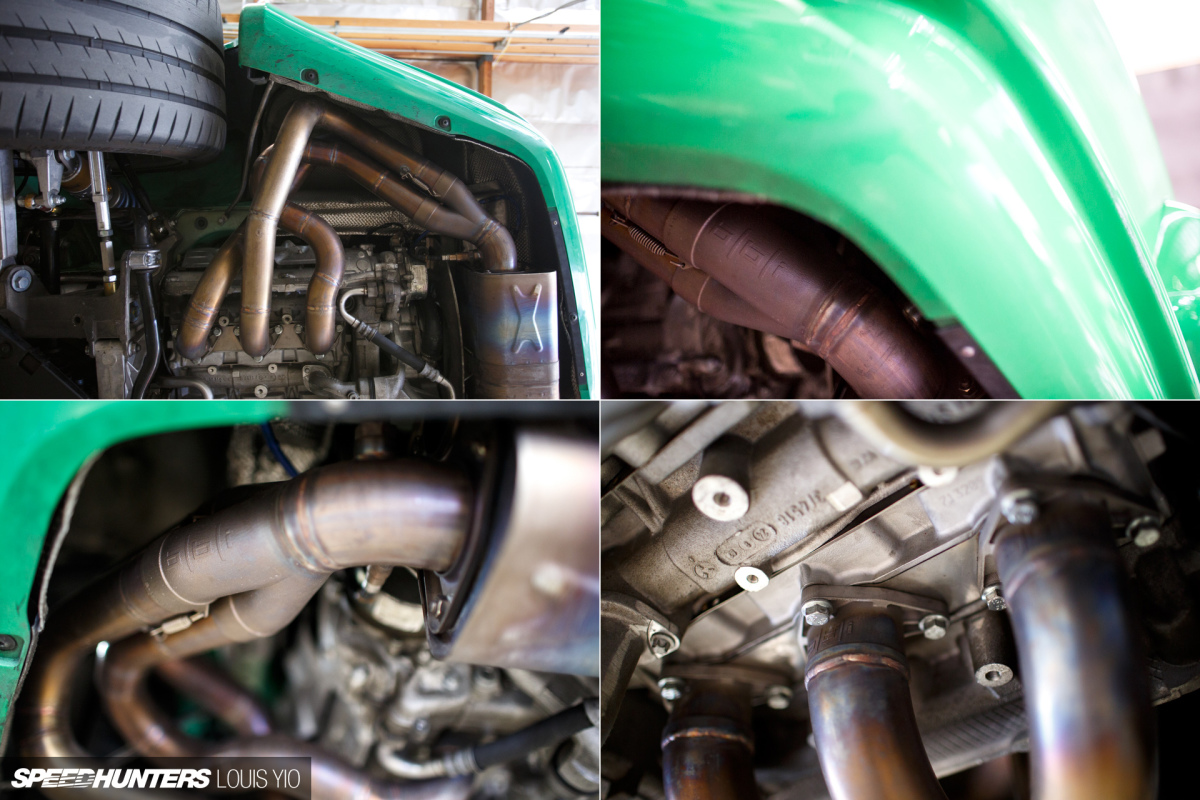 Breathing through custom-made BBI headers and an Akrapovič titanium muffler, the motor puts down 500 horsepower to the wheels and spins up to 9,000rpm.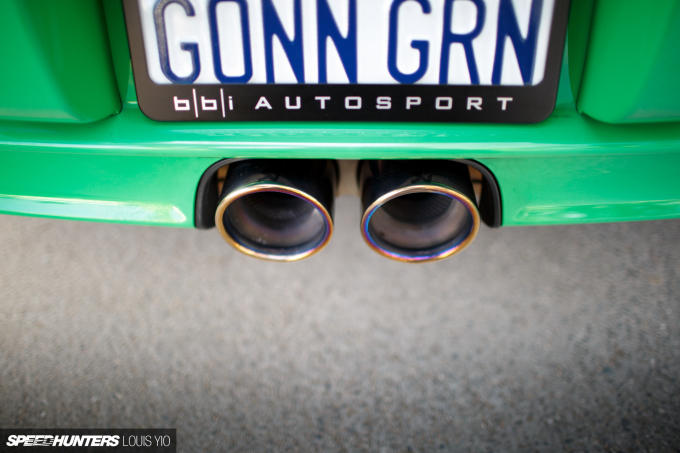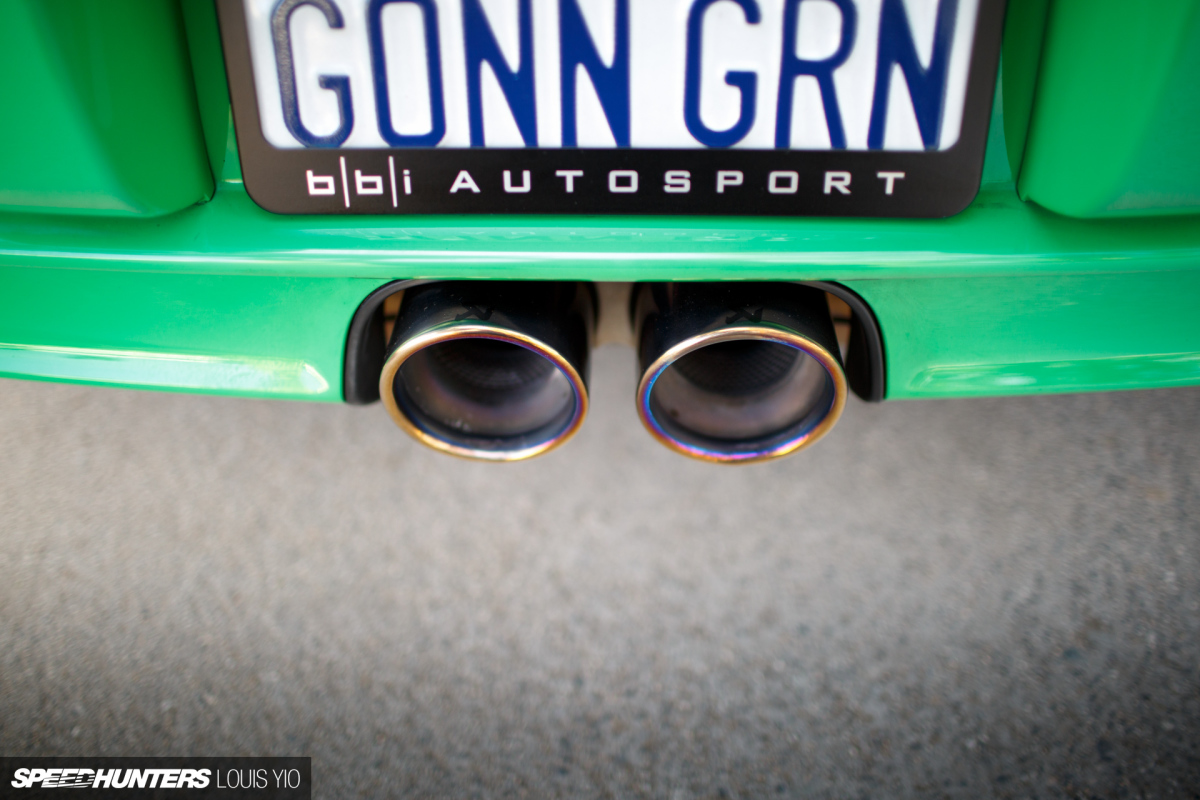 It's far from the most powerful Porsche BBI has ever built, but the response, smooth power delivery and incredible sound put Project Yoda in a league of its own.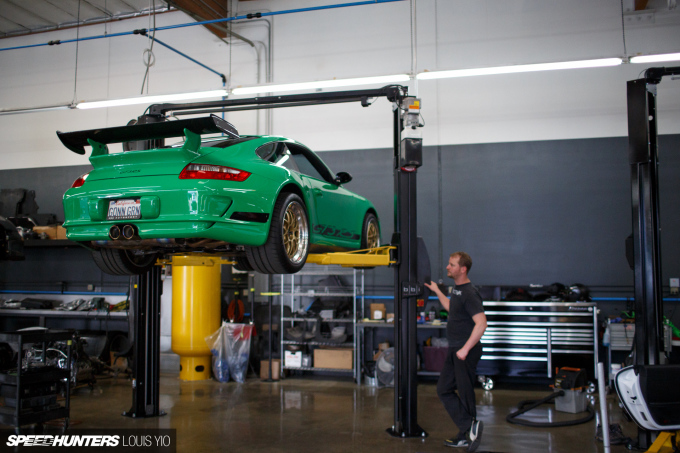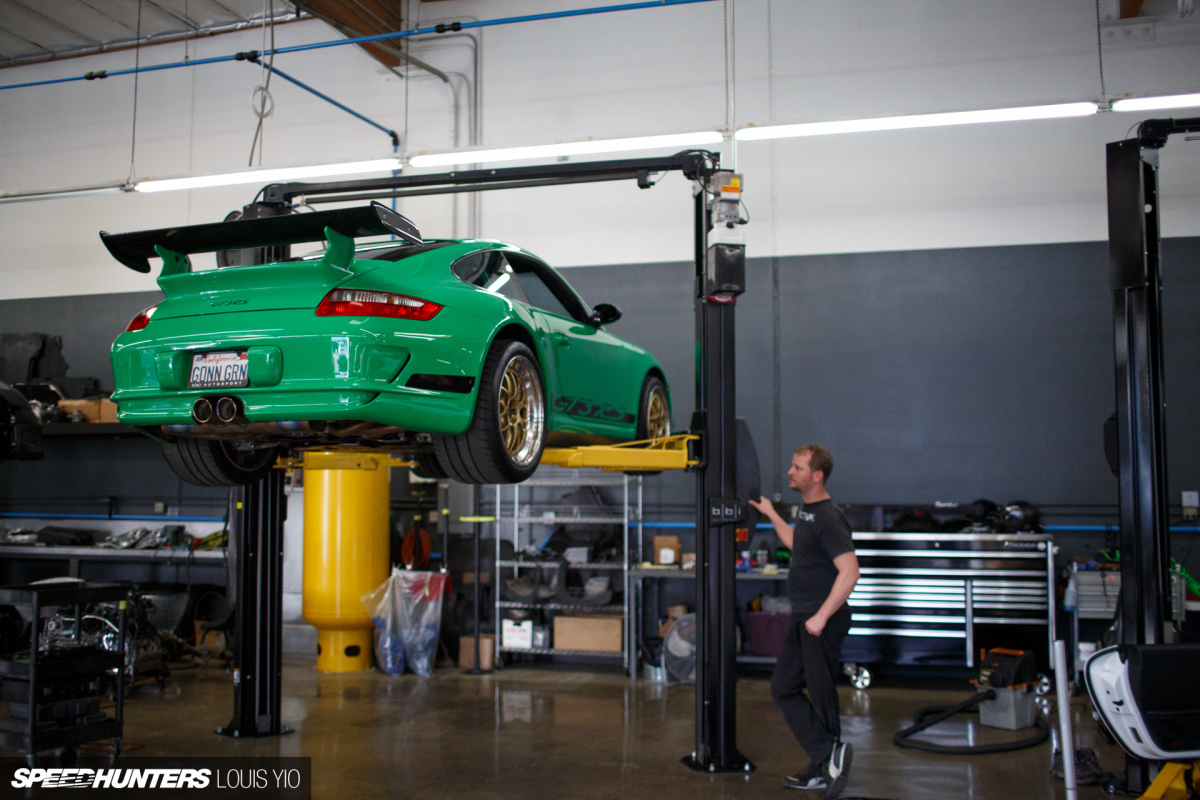 The suspension in the GT3 RS is impressive in stock form, but that doesn't mean there wasn't room for improvement in this area as well.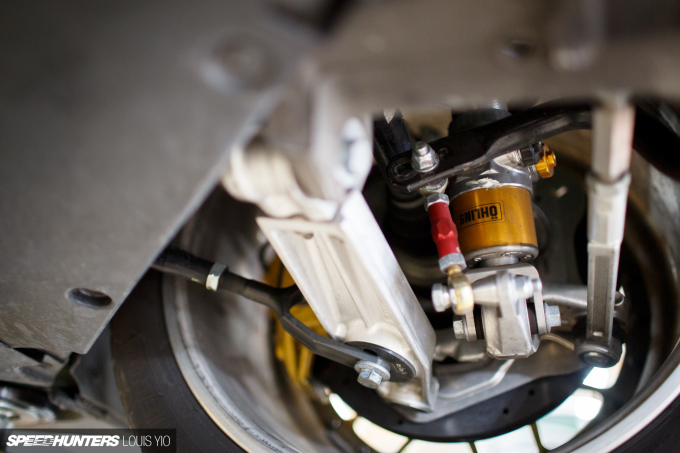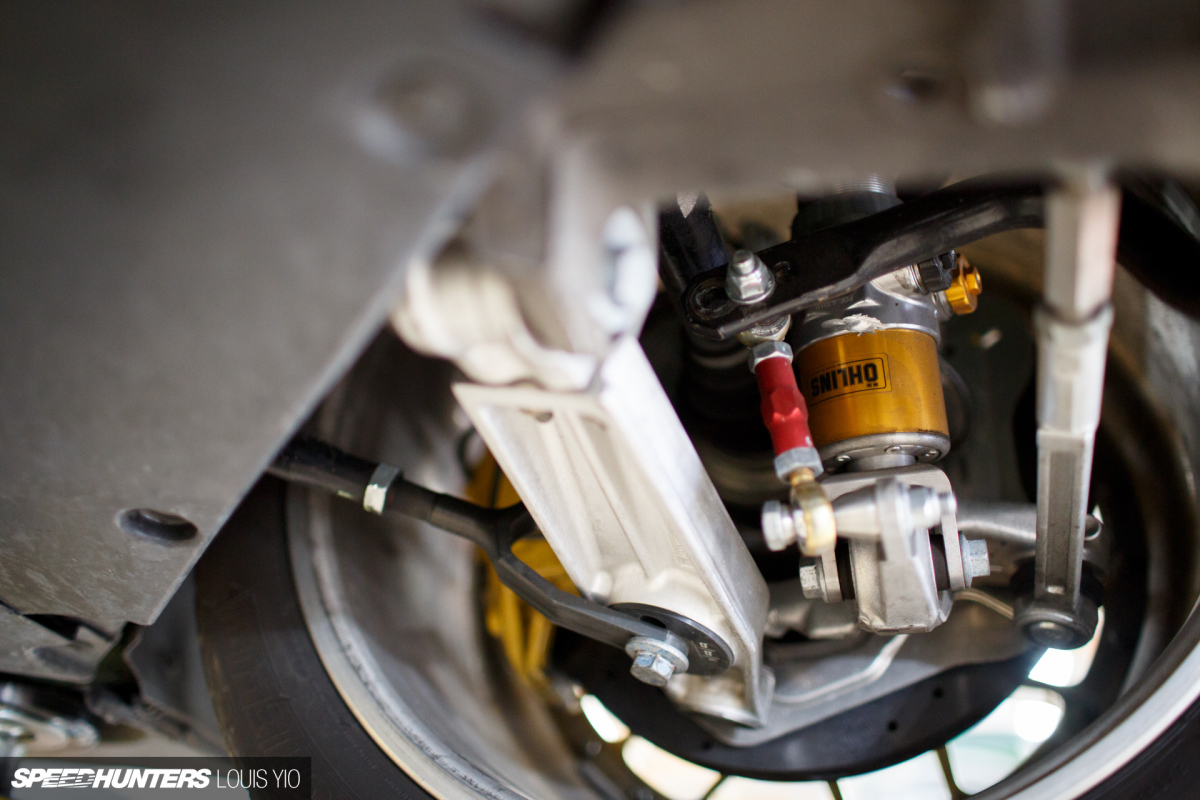 Scroll down to the spec area and you'll find a massive list of the all the work BBI has done to the suspension and chassis. Highlights include adjustable billet control arms and Öhlins TTX dampers with custom valving and Swift springs.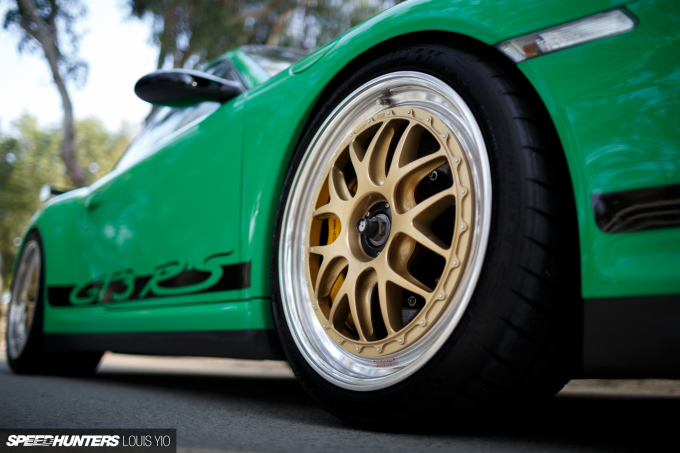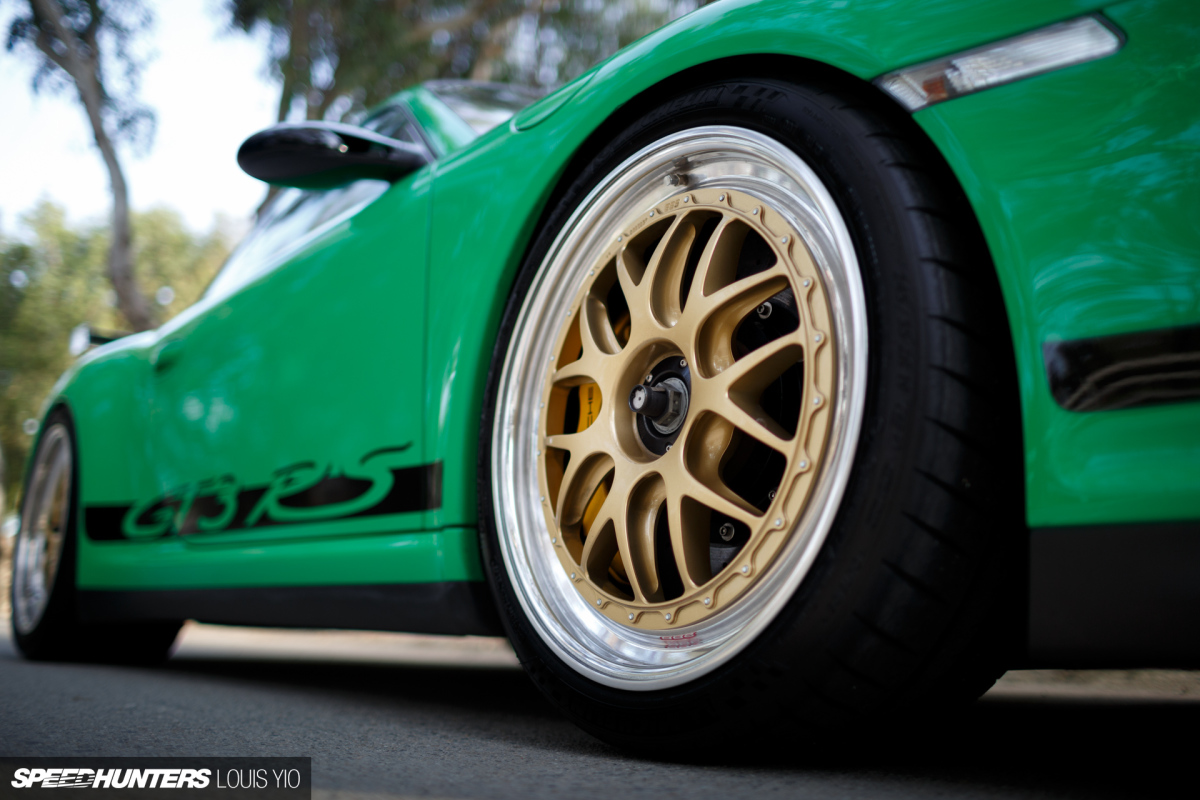 The wheels are center-locking BBS E88 CLs straight off a Porsche Cup car, but they're right at home on the street.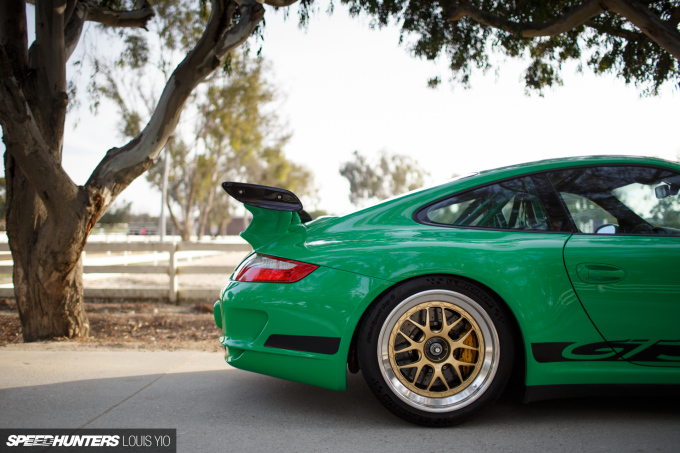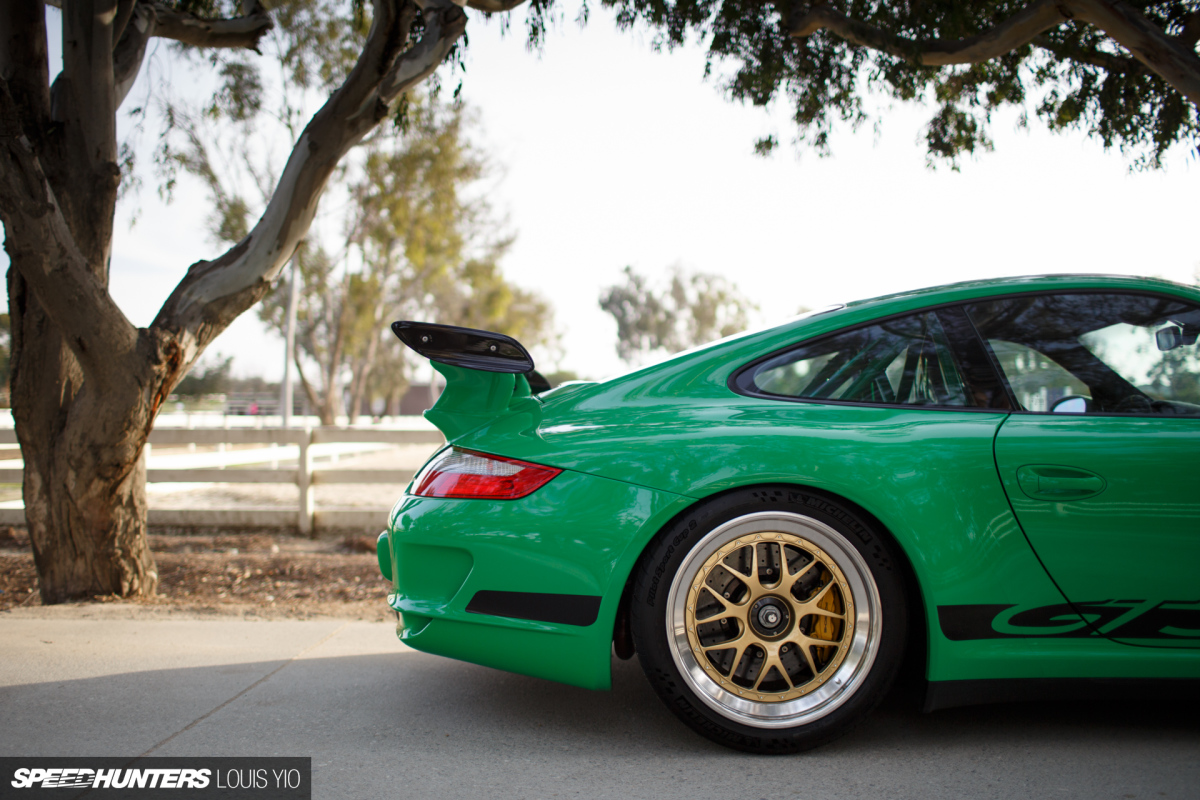 They measure 19×9-inch up front and 19×12-inch in the rear with ultra sticky 245/35R19 and 325/30R19 tires front and rear respectively gripping the pavement.
Approaching Perfection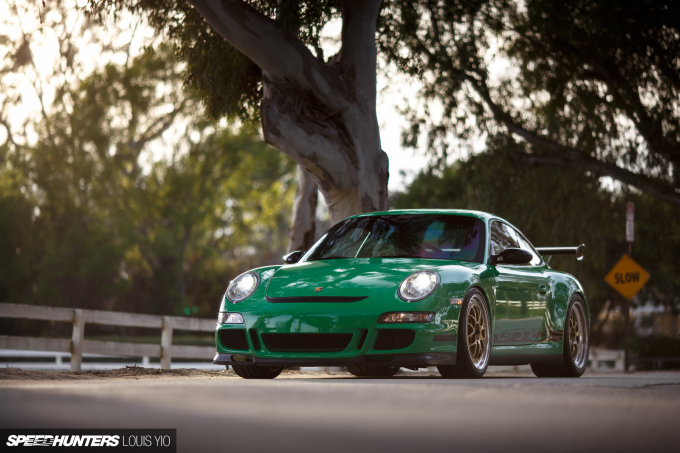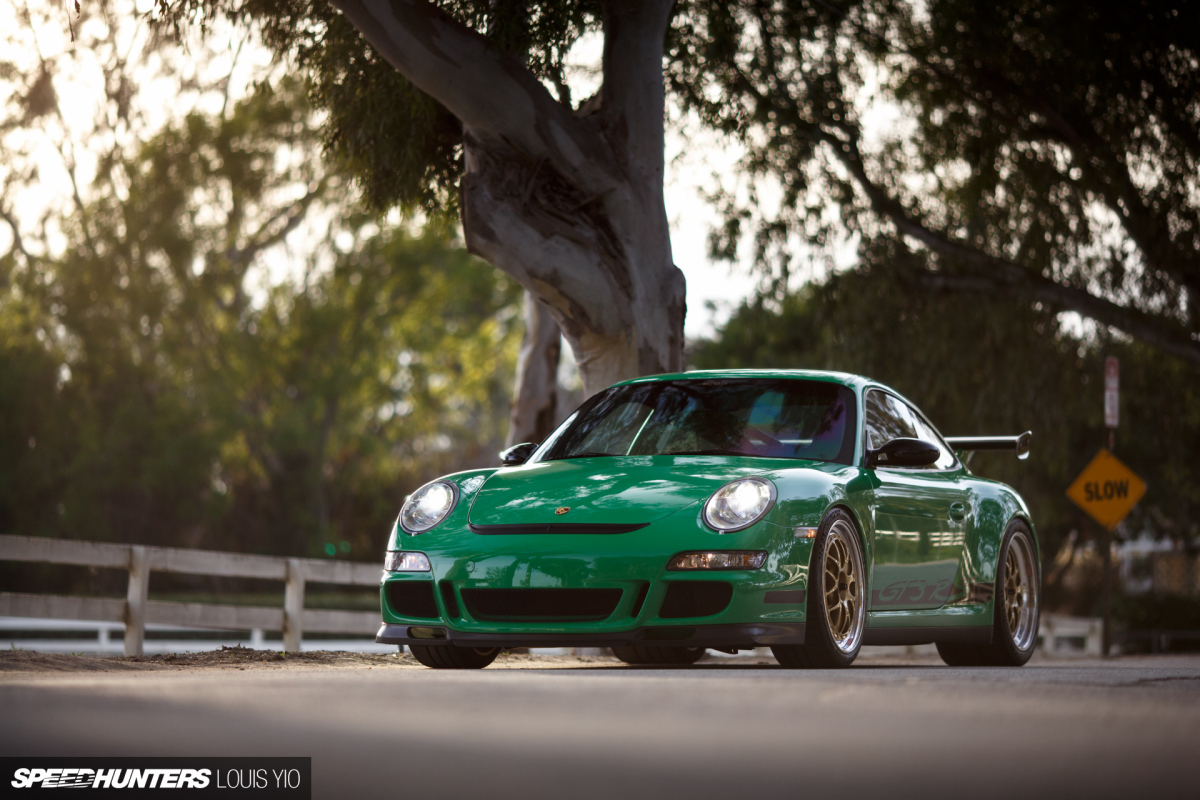 As for the rest of the exterior, there wasn't much need to mess with the already beautiful and functional GT3 RS body, so it essentially remains stock.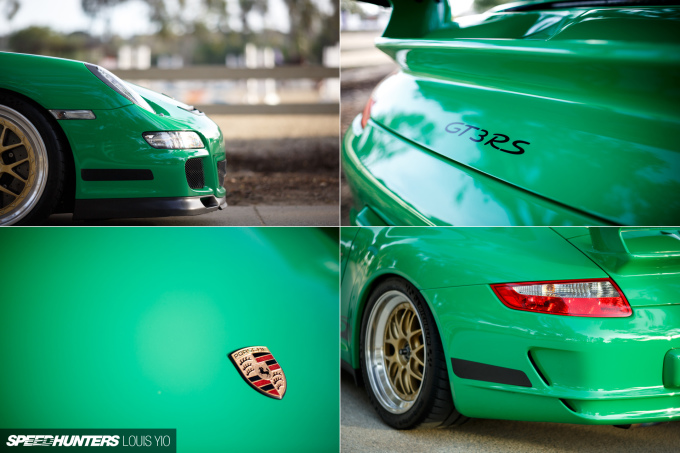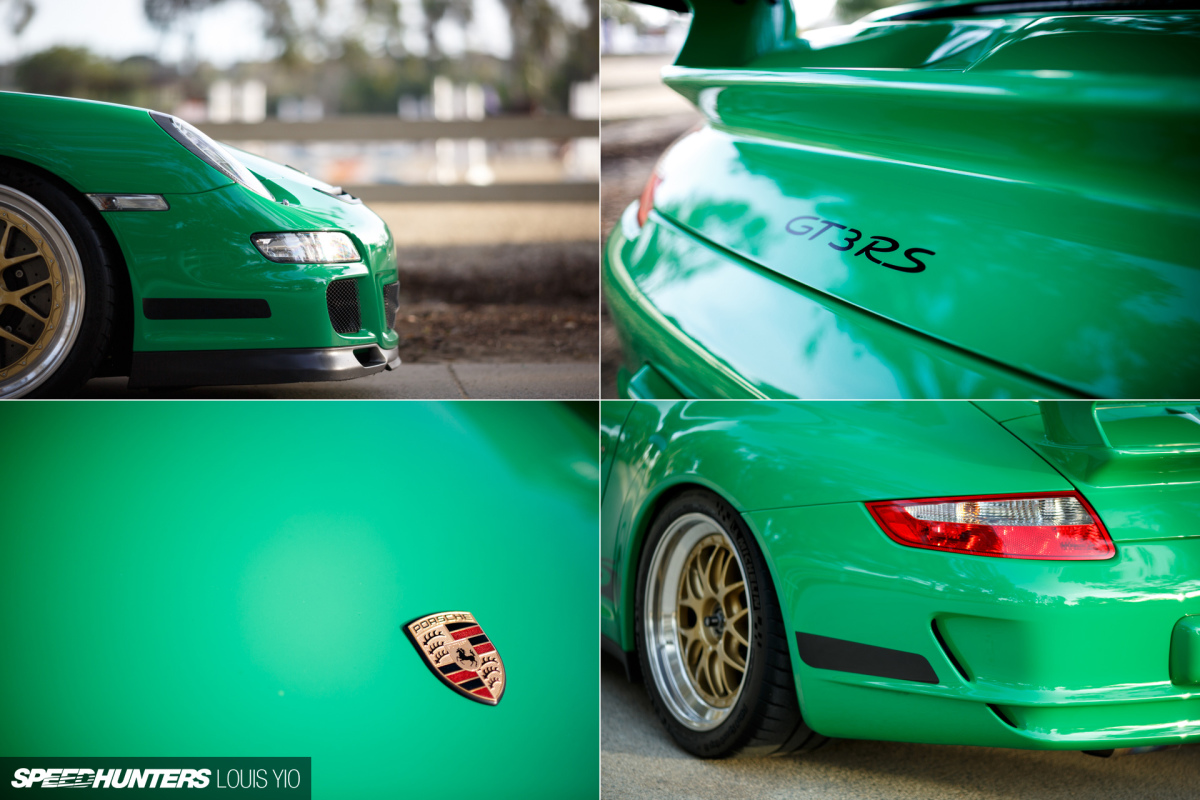 In fact, the only real upgrade is the addition of a GT3 Cup front splitter setup.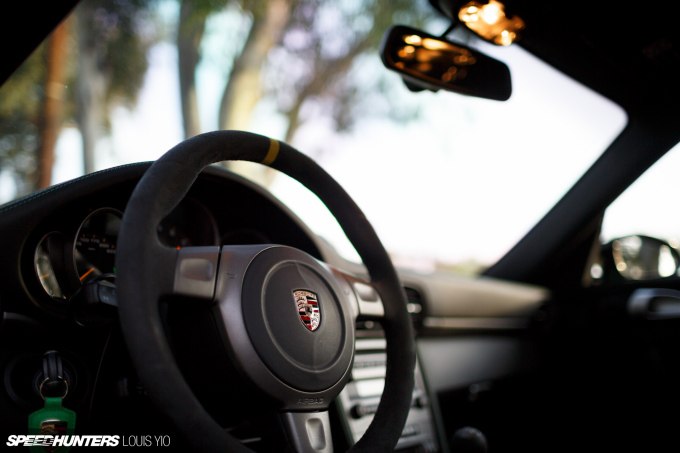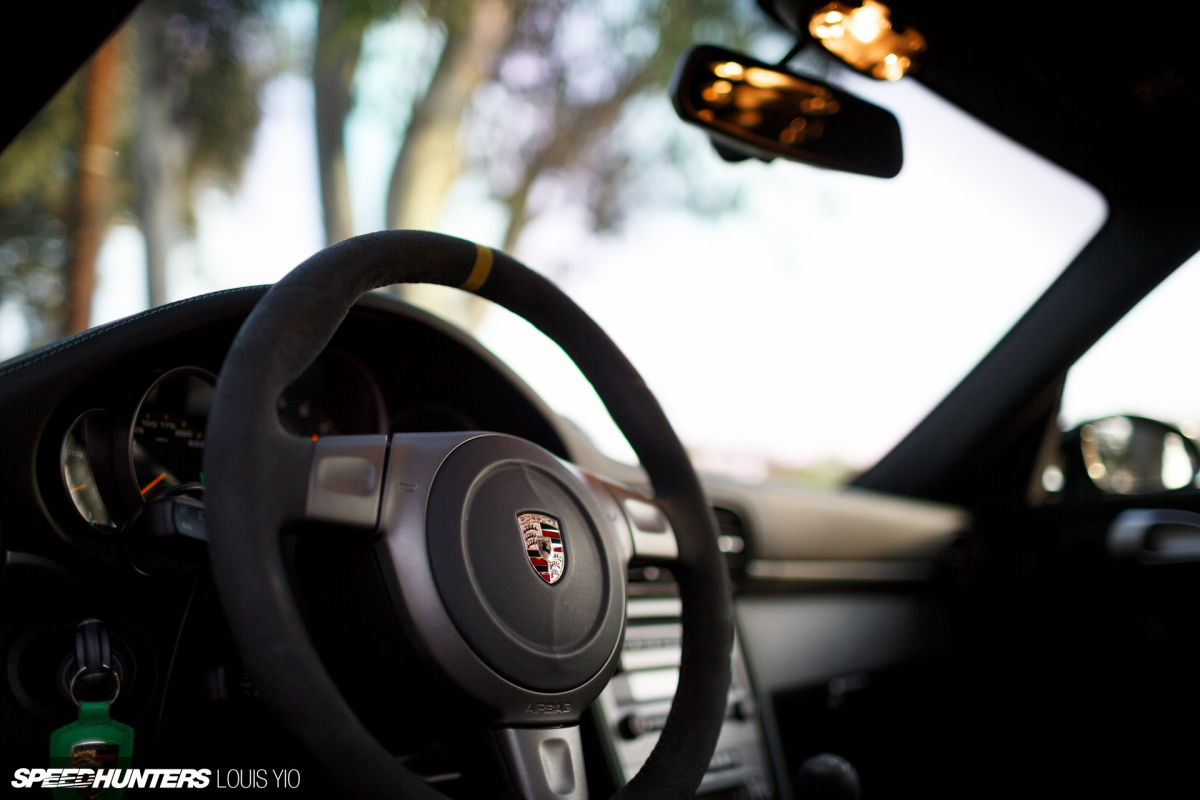 It's the same story inside the cabin where the original GT3 RS cockpit remains largely as it did when assembled at Porsche.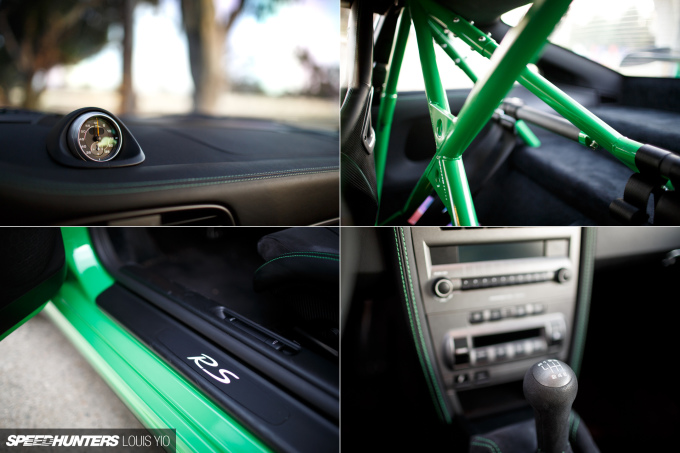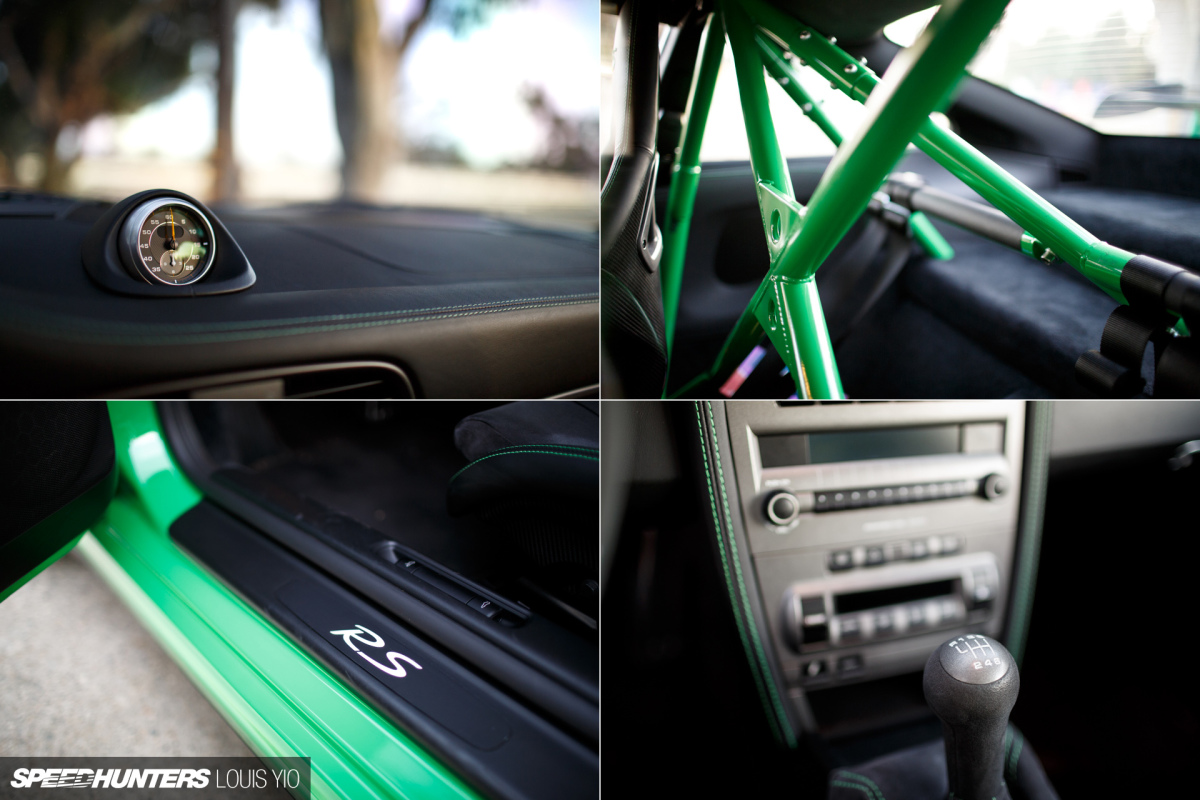 There's a color-matched back half roll bar of course, and the seats have been replaced with a set of restitched carbon fiber buckets from a 997 GT2.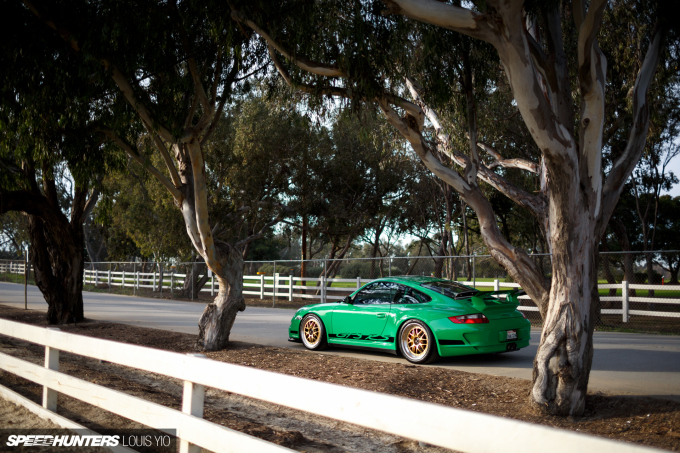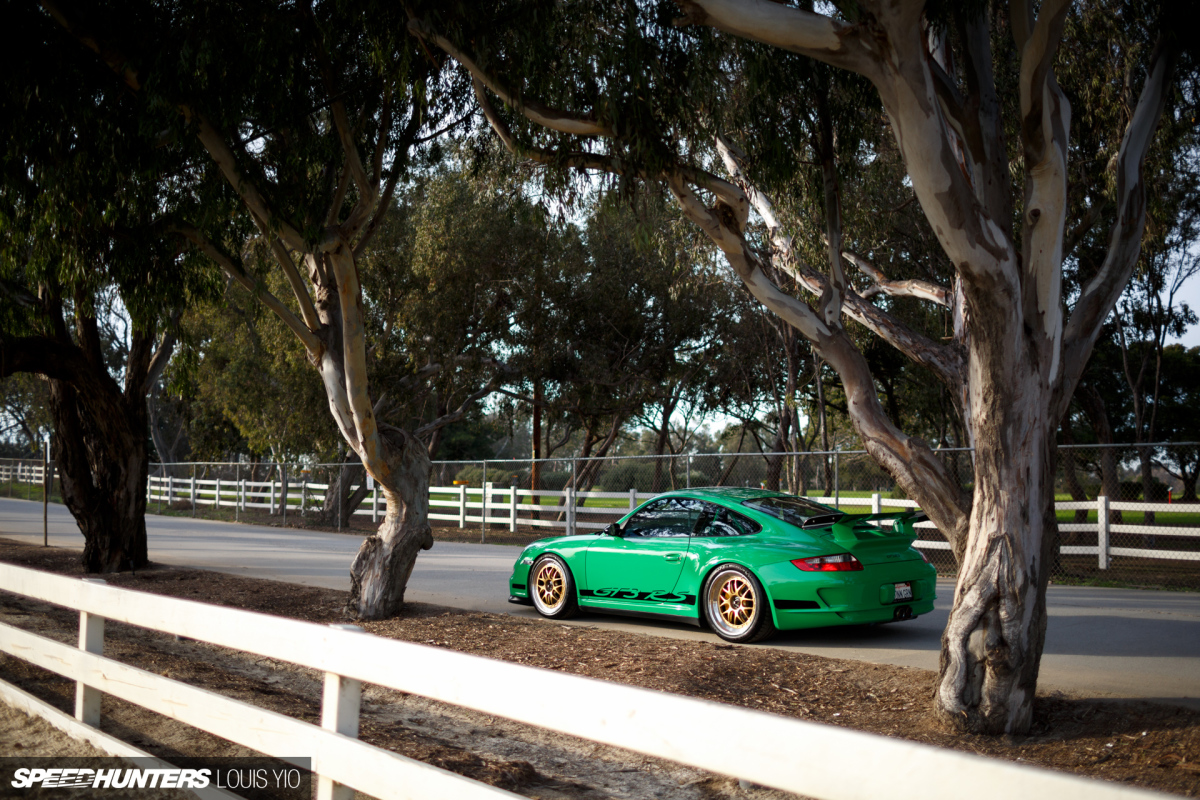 In addition to plenty of track time at Willow Springs, Project Yoda also sees its fair share of street use. Despite its race car attributes, its proven quite adept at commuting.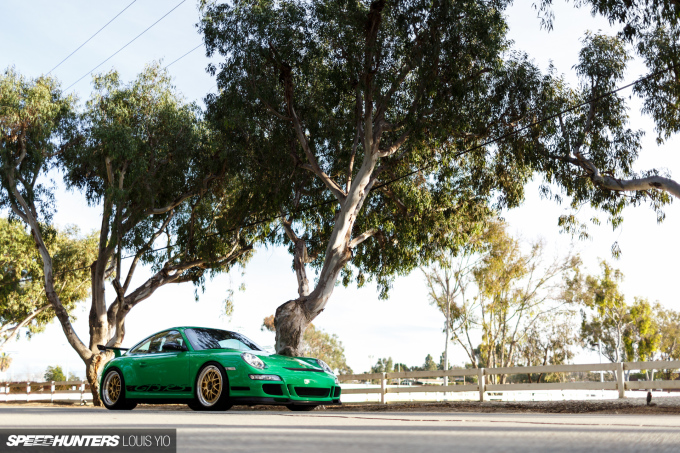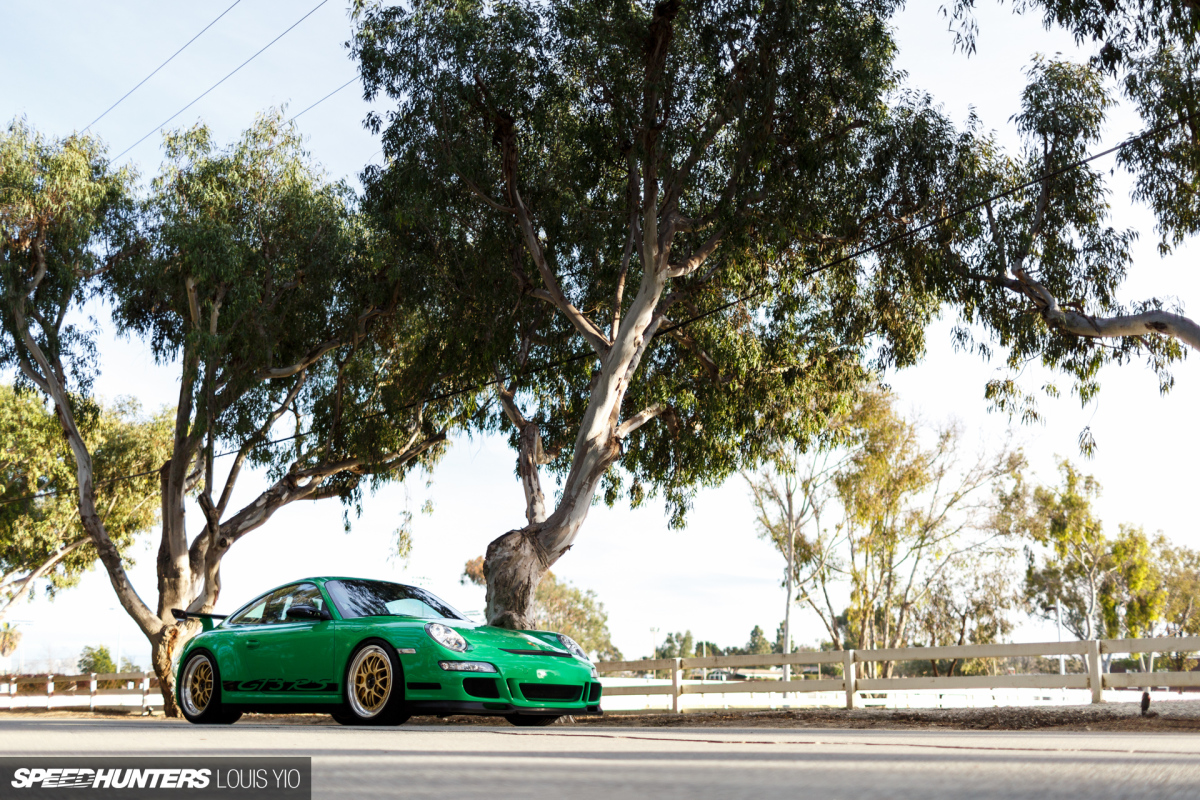 While many builders and car owners will tell you their projects are never done, there aren't plans to do anything more with Project Yoda. And why should there be? BBI has taken a legendary car and already made it that much better.
Mike Garrett
Instagram: japanifornia
mike@speedhunters.com
Photos by Louis Yio
Instagram: lusciousy
Cutting Room Floor