After one hell of a long trip up and down Northern California over the last two weeks, I've finally had some time to sit down and go through the massive amount of pictures I've stocked up on.
One of the first events I hit after landing in San Francisco was the Cars & Coffee gathering held at Canepa. Ever since Mike's coverage of this meet last year I've wanted to go and check it and Bruce Canepa's facility out, and that's exactly what I got to do.
But before we dive into my Canepa Cars & Coffee coverage, and before I pass out due to an extreme case of jetlag, I wanted to quickly share with you a spotlight of a cool and unique car I came across.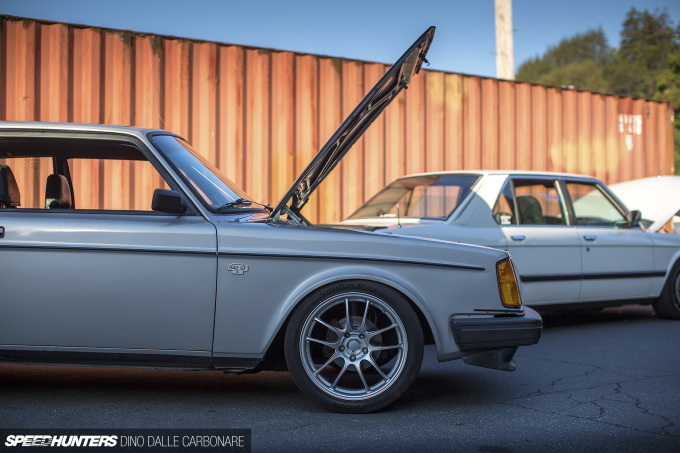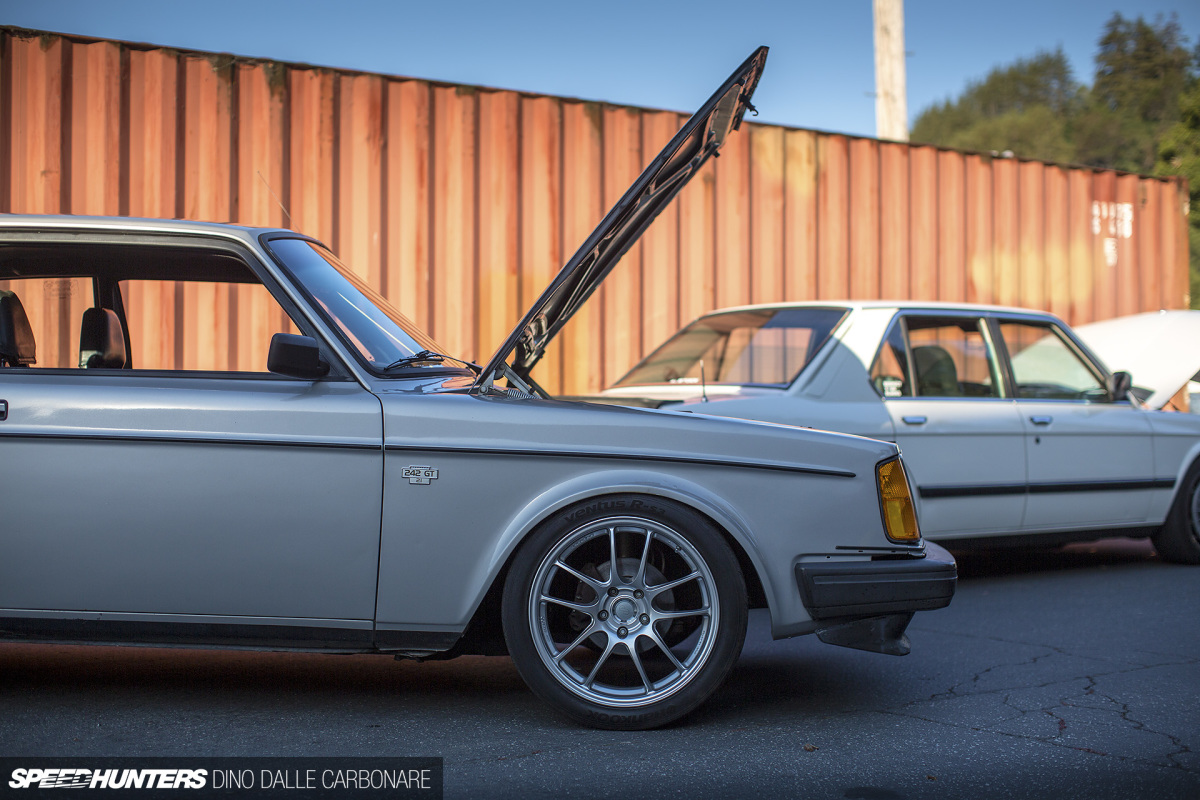 Unless you live in Scandinavia, a Volvo 242 coupe is probably the last car you'd think about taking to the track, which is why this thing stood out like a sore thumb in the parking lot – for a host of good reasons, of course.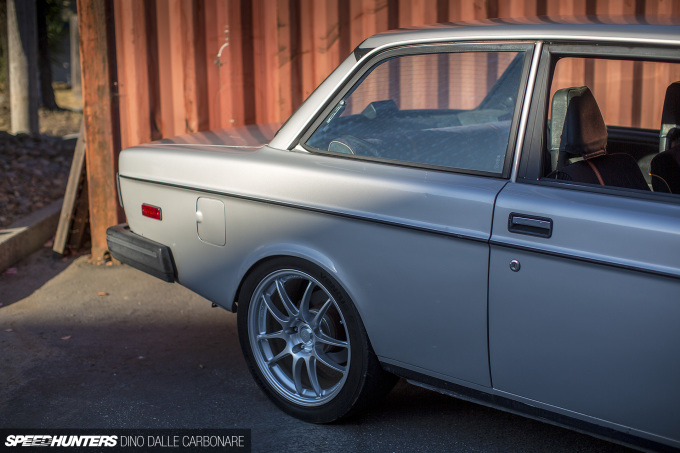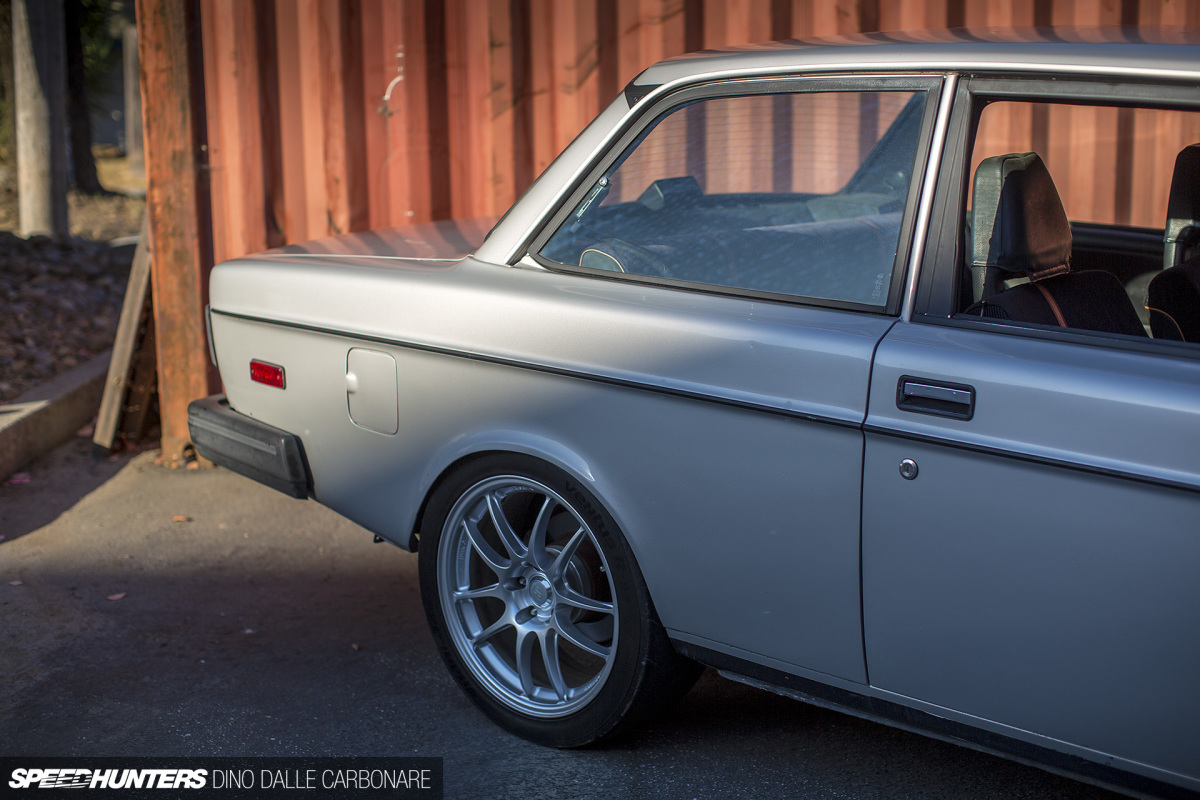 The Volvo was sitting on a set of Enkei PF01s wrapped in Hankook track rubber and sporting the sort of ride height we like here at Speedhunters. That is, nice and tight but still with enough function rolled in to allow the car to performance both on and off the track.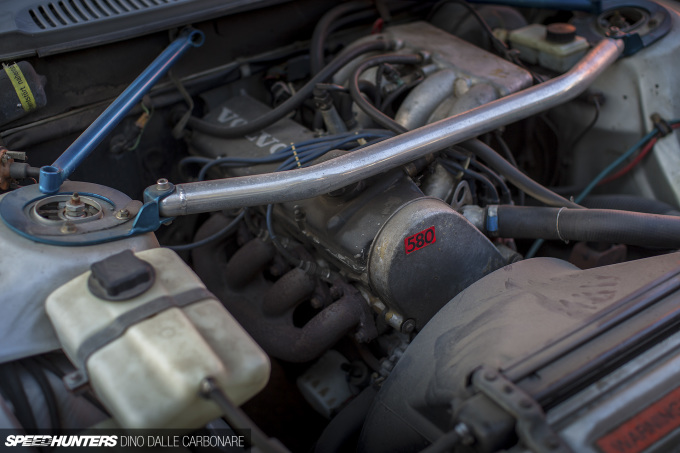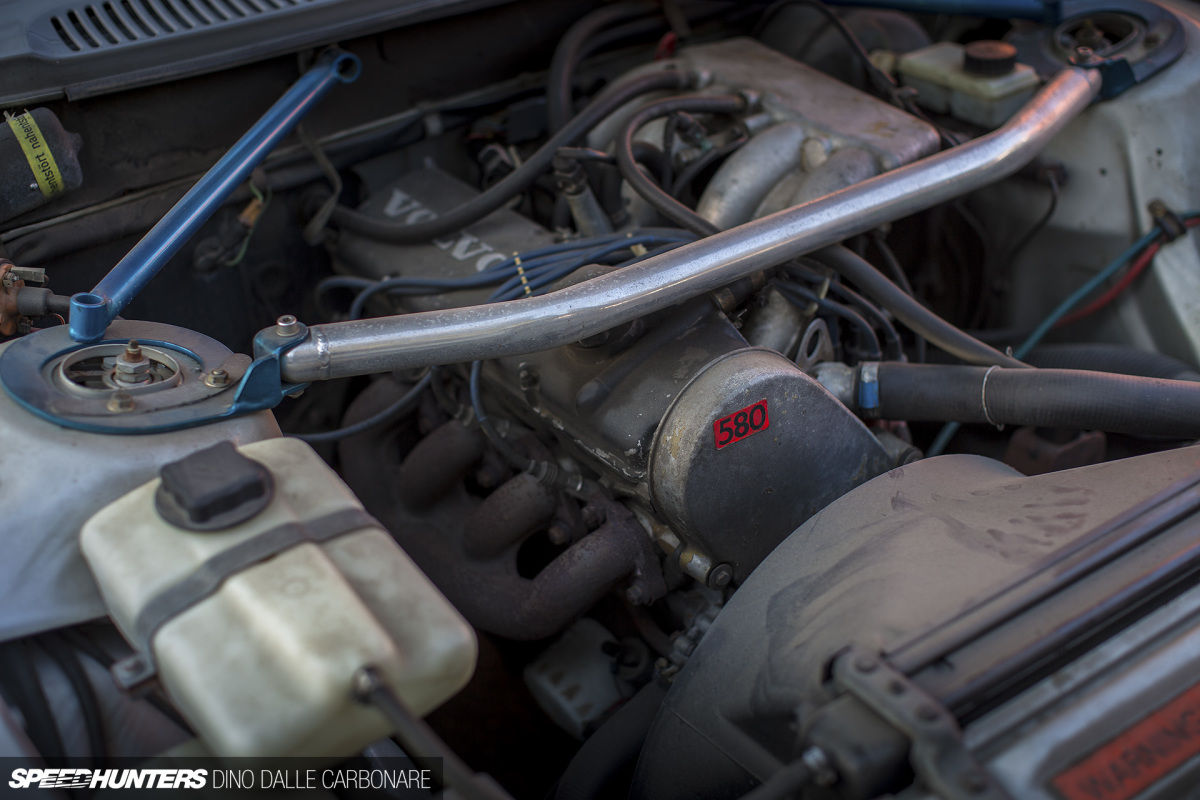 Aside from a strut brace there wasn't much going on in the engine bay; the B20 motor looked to be very much in a stock state.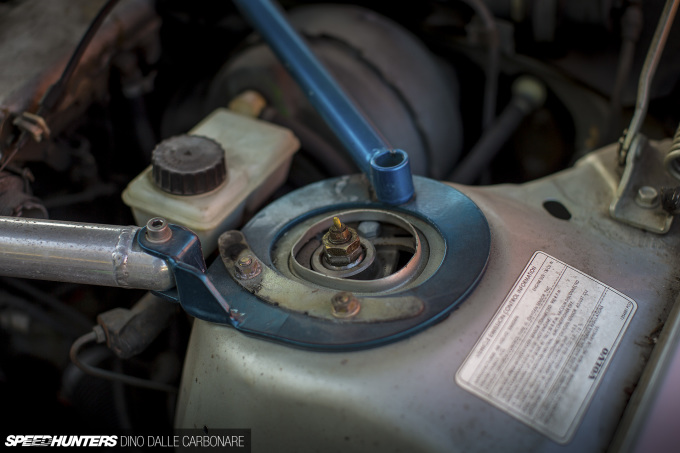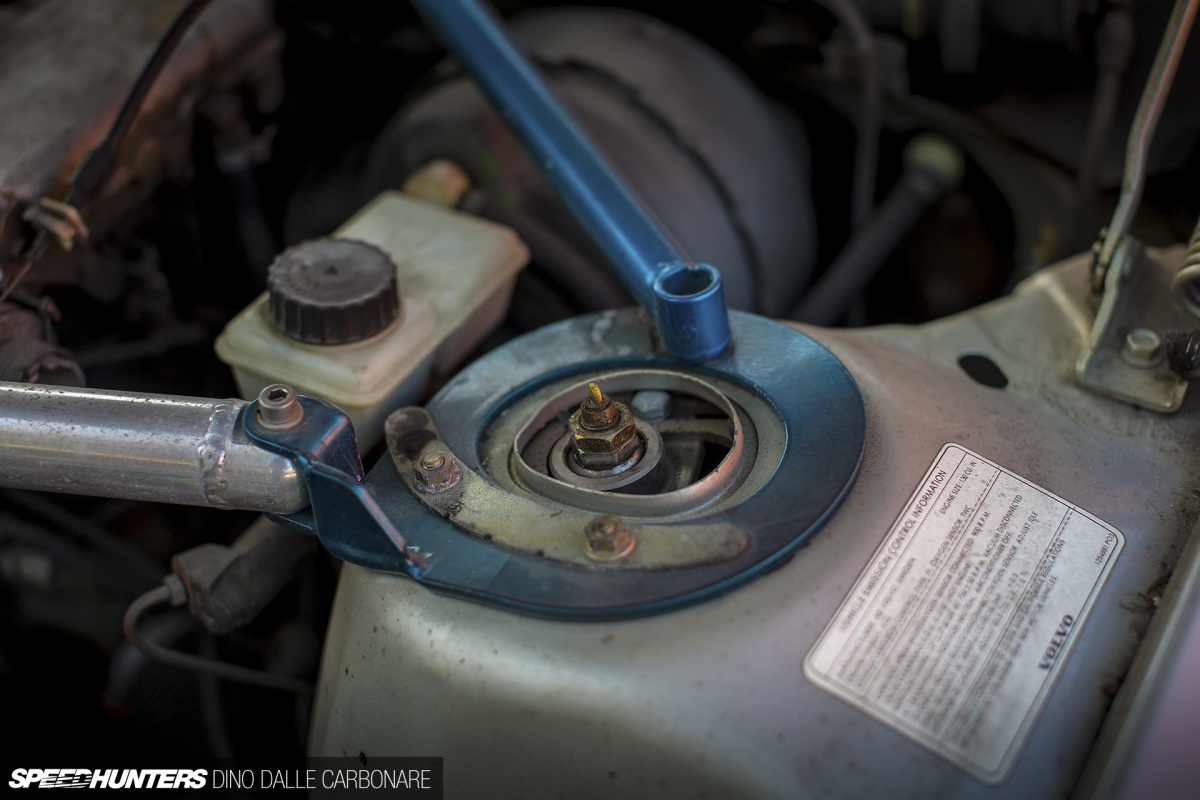 The top plates on the front coilovers were set as far inward as they'd go for healthy dose of negative camber.
I love how the interior as well as the rest of the car was still kept stock, and apparently this is exactly how the owner picked it up. A previous custodian had done the handling mods and fitted the Enkeis with the sticky Ventus rubber and put it up for sale for a very decent price.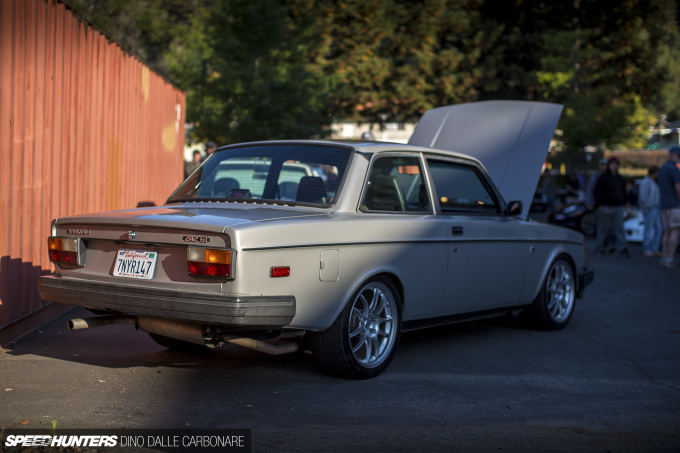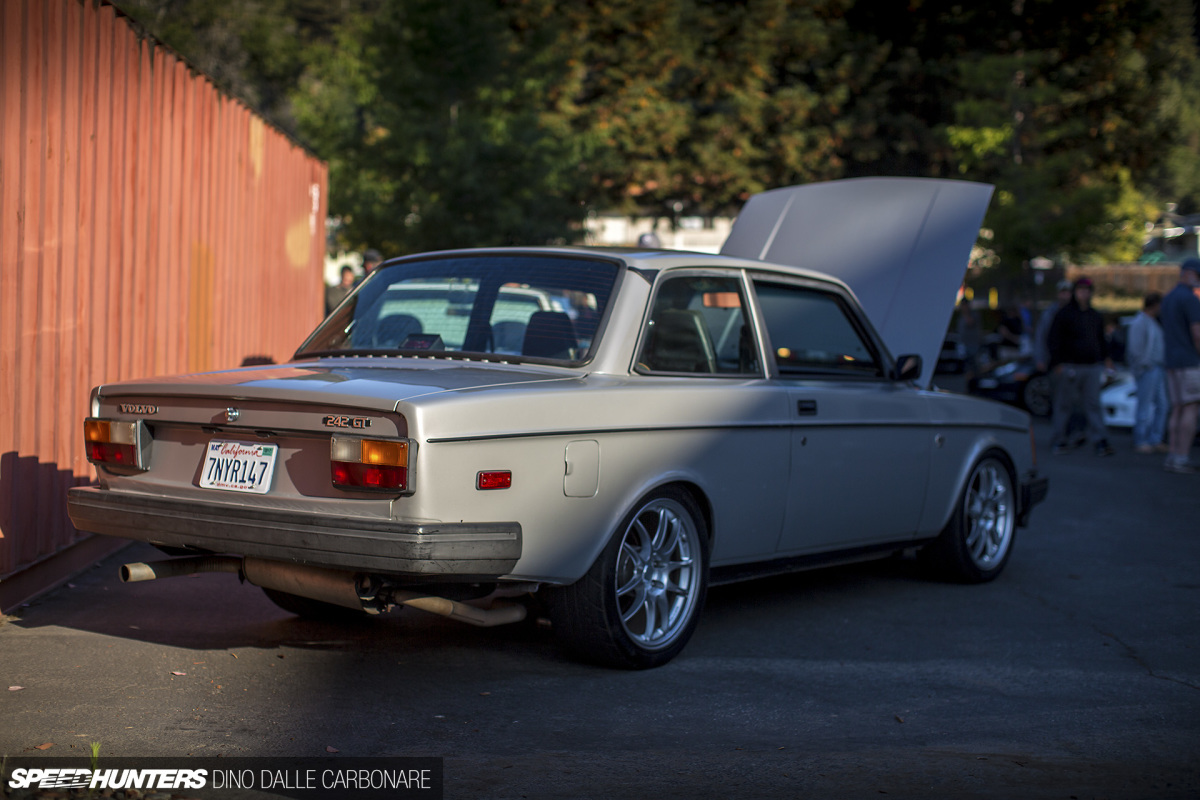 This is well set up classic from the boxy period of Volvo's history – all it needs now is some wild engine swap and it would be a proper Gatebil machine!
Dino Dalle Carbonare
Instagram: speedhunters_dino
dino@speedhunters.com