Tokyo is quite the place for running into rare cars. It doesn't really matter the time of year either; provided you hit up some strategic places, you can be sure to see all manner of mind-blowing machines, from your older collectables to the latest and greatest hypercars.
Strangely enough though, what you don't see a lot of in the center of the capital are Japanese sports cars. It's all due to the simple fact that in order to fit into the buzzing metropolis you most definitely need something foreign, possibly limited edition and as expensive as hell.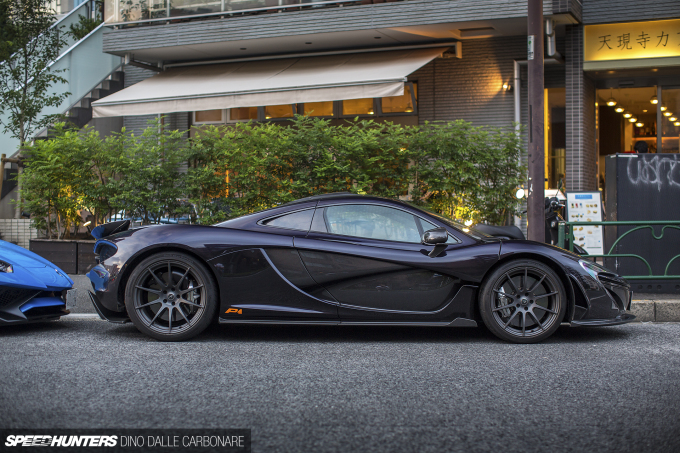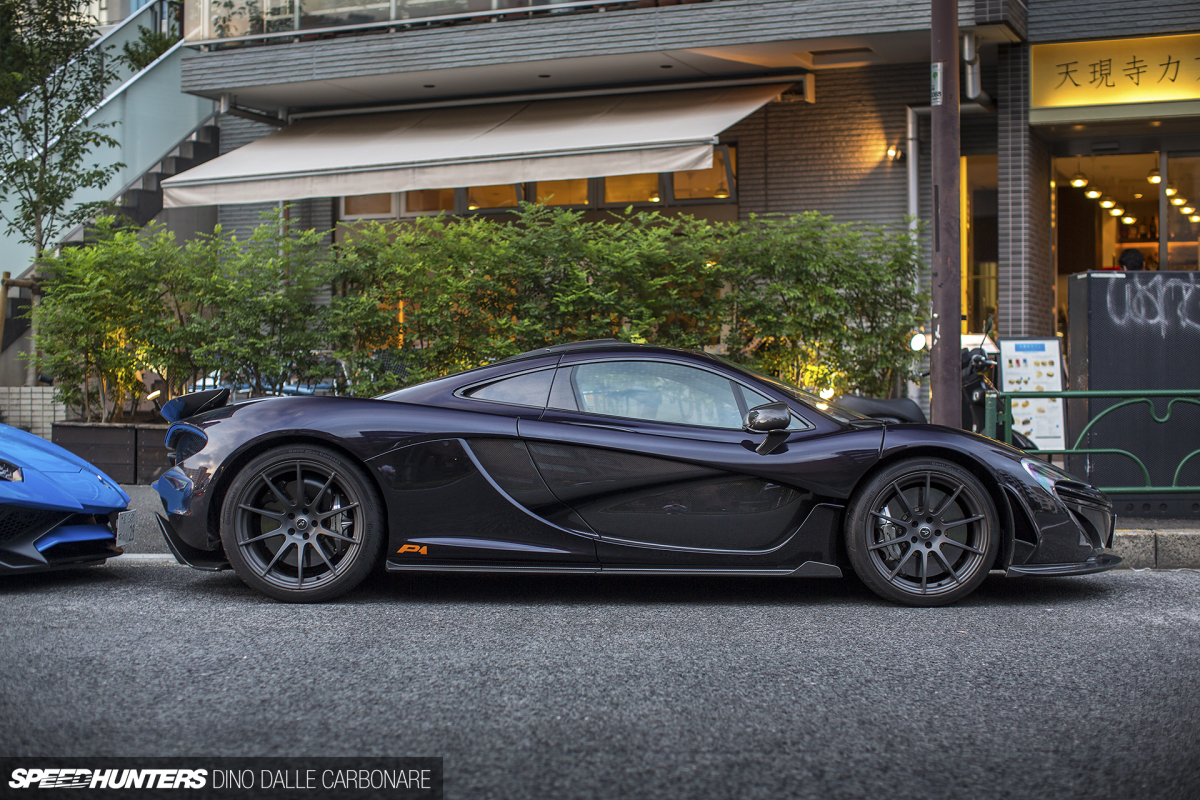 But then again, isn't that the same story in any big city around the world? At least what I can say about the Japanese is that they love to drive their cars, no matter how rare they are. And that makes Tokyo one of the greatest cities in the world to head out and do a spot of random Speedhunting in; precisely what I did on Sunday. I was just out taking a cruise through the city with my little Speedhunter in tow when I came across an unusual line up of cars in the hip area of Hiroo…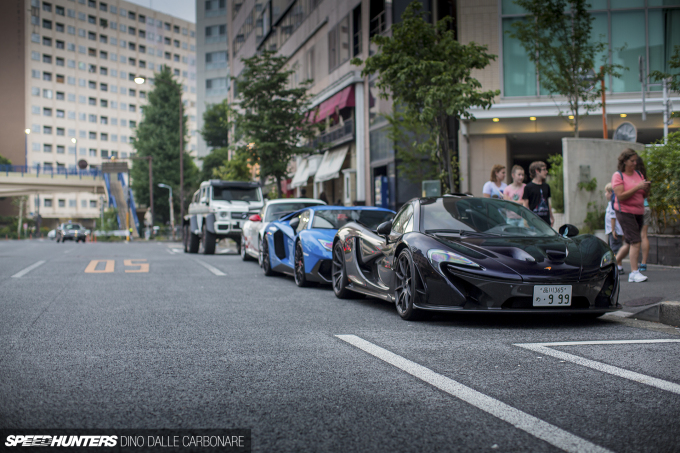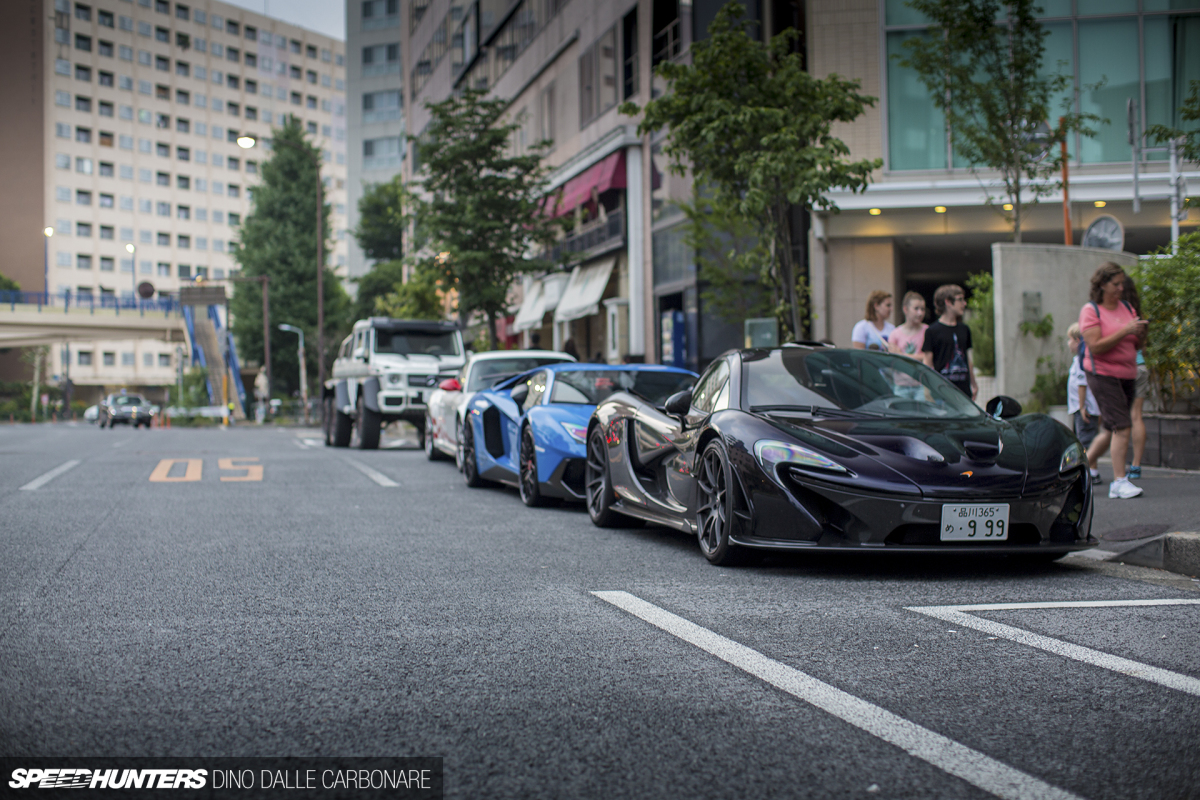 Thankfully, I had my camera with me – as one should always have – so I pulled up in front of the McLaren P1 and proceeded to grab some picture.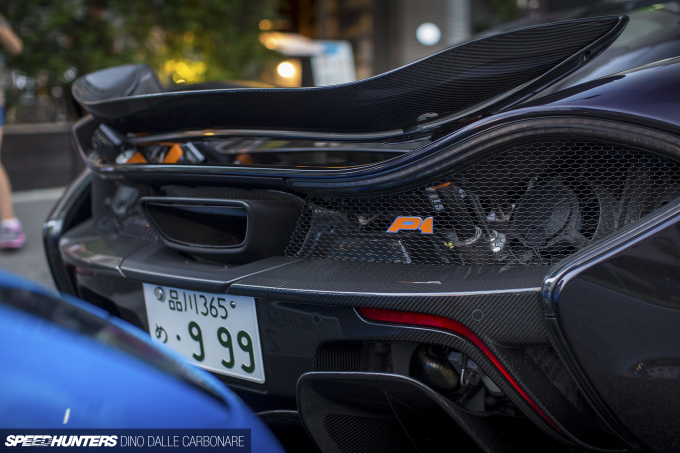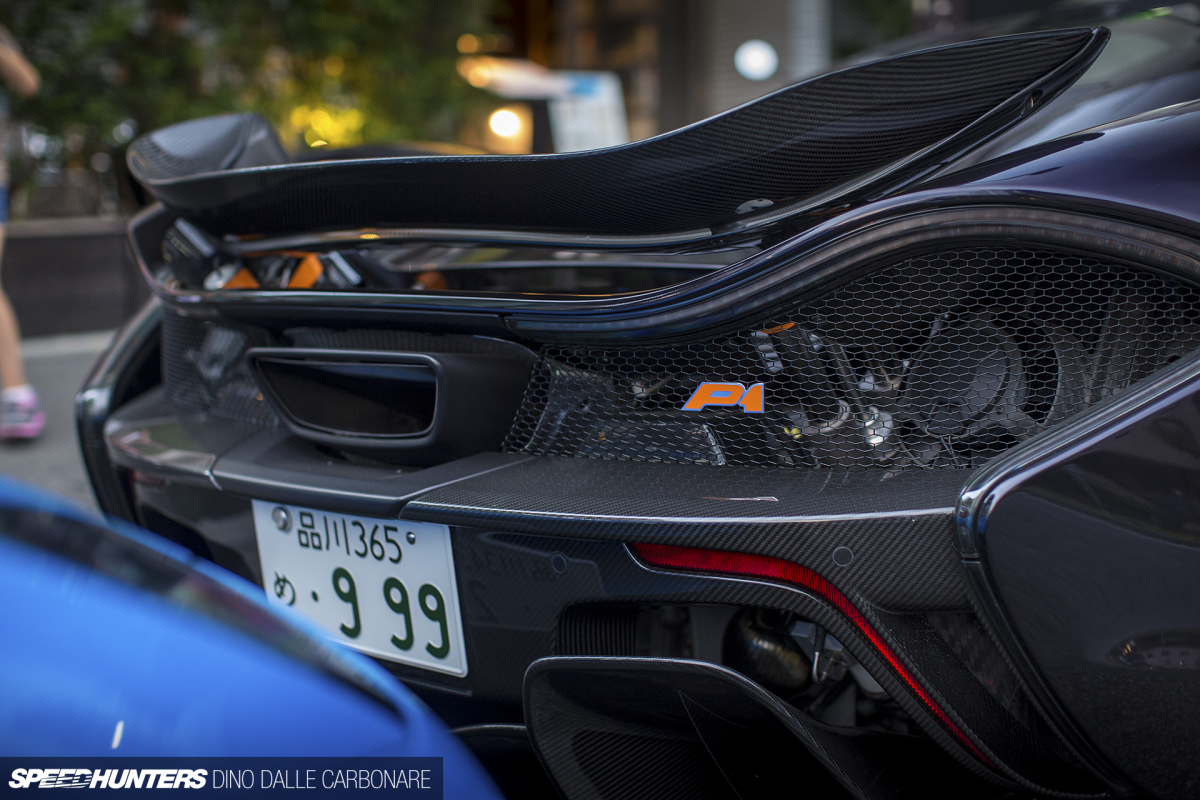 This isn't the first time we've see this dark purple P1; the car was up until recently owned by Kimura-san of Car Guy, the guy that likes to go camping with his F40, and in the winter, stick some chains on it and head up to Nagano for a bit of snow driving.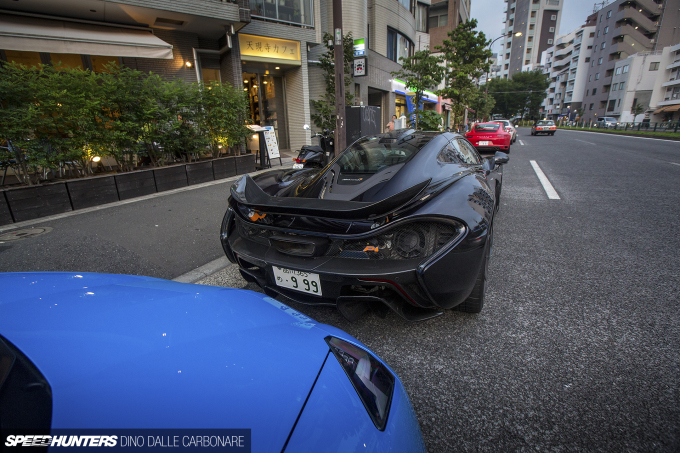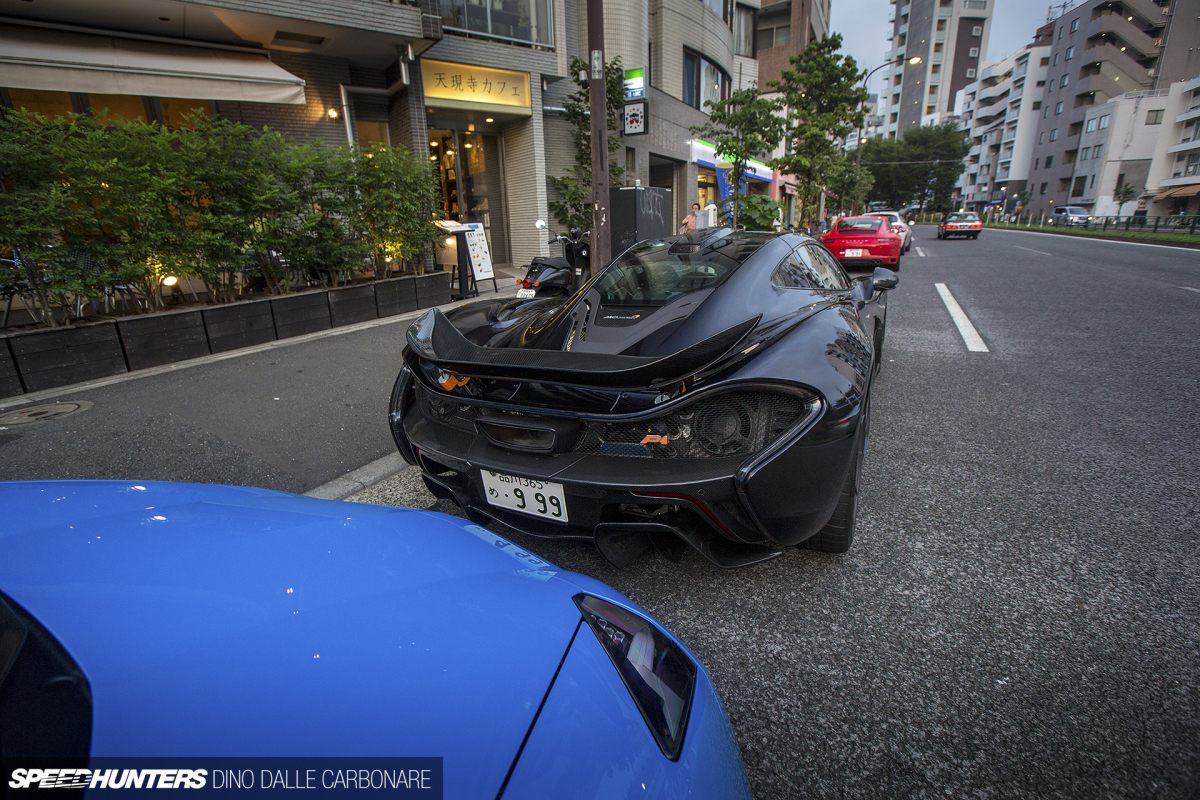 He had his fun with the car but has moved on, recently picking up a Lamborghini Aventador SV.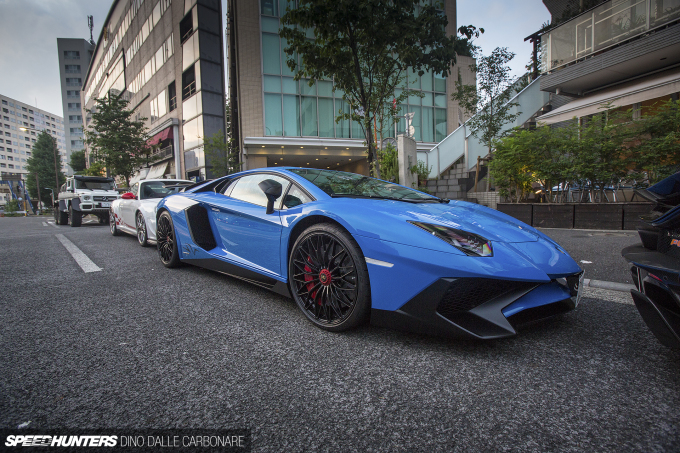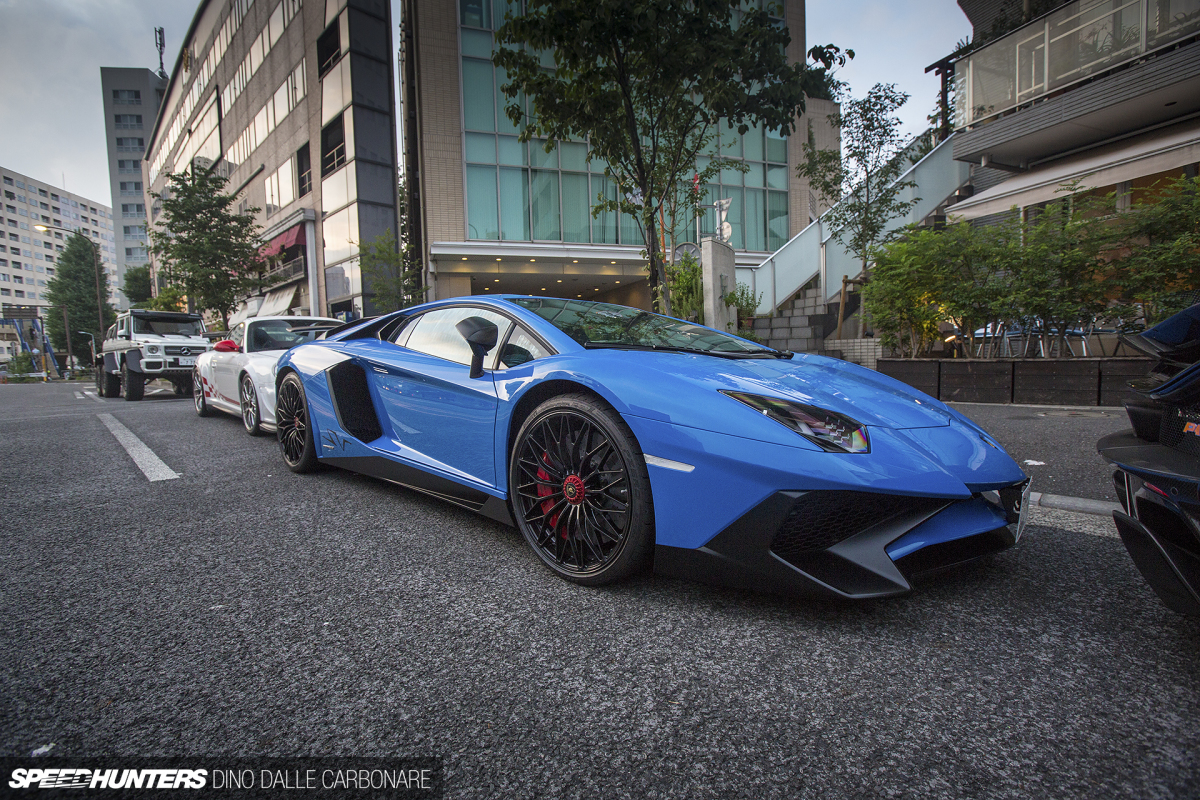 One that looks exactly like this car in fact, but in yellow. I later found out that these guys had just spent the day up at the Hakone Turnpike as guests of a Honda NSX club who'd had a big gathering.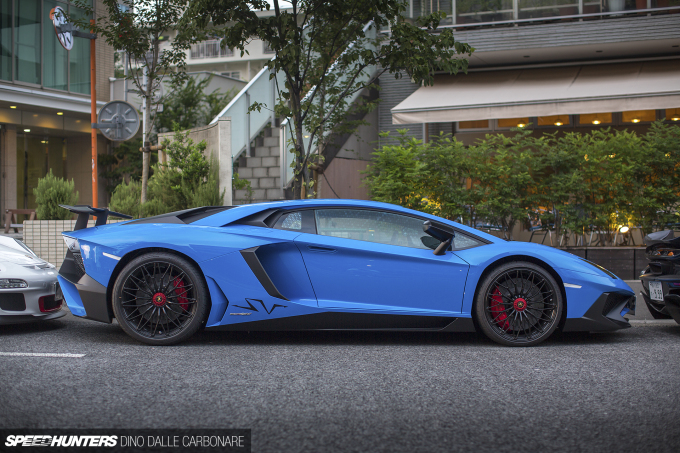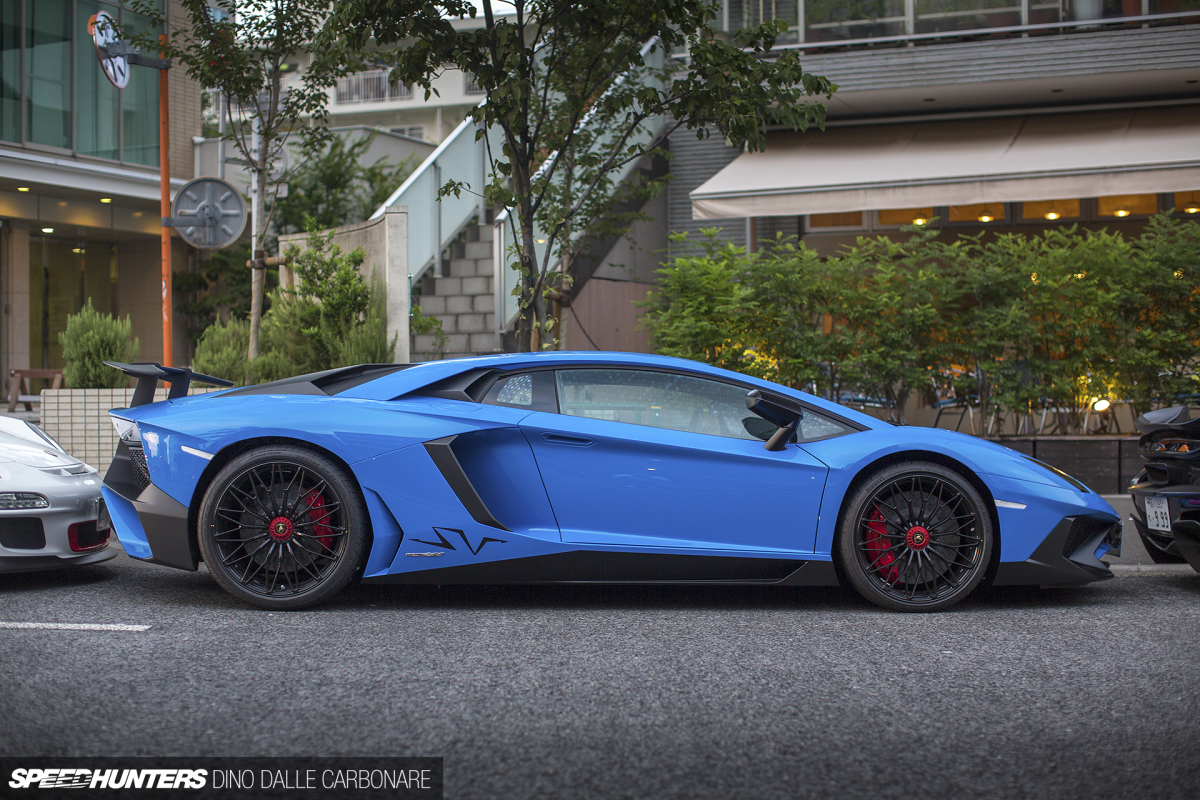 Aside from the fact that I wish I had heard about that event, I was at least content with this colorful selection of cars in the city.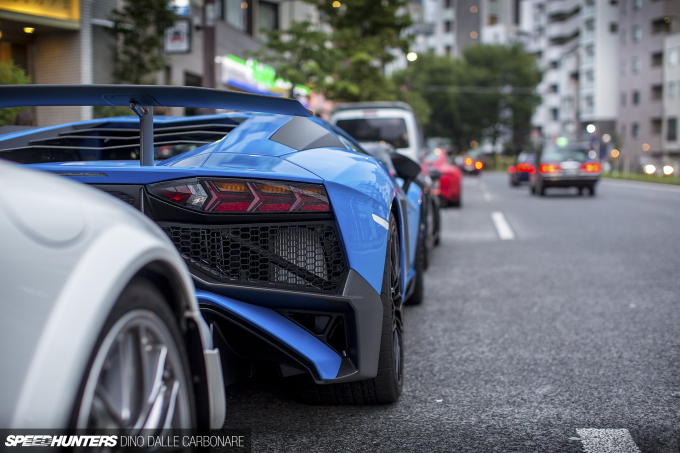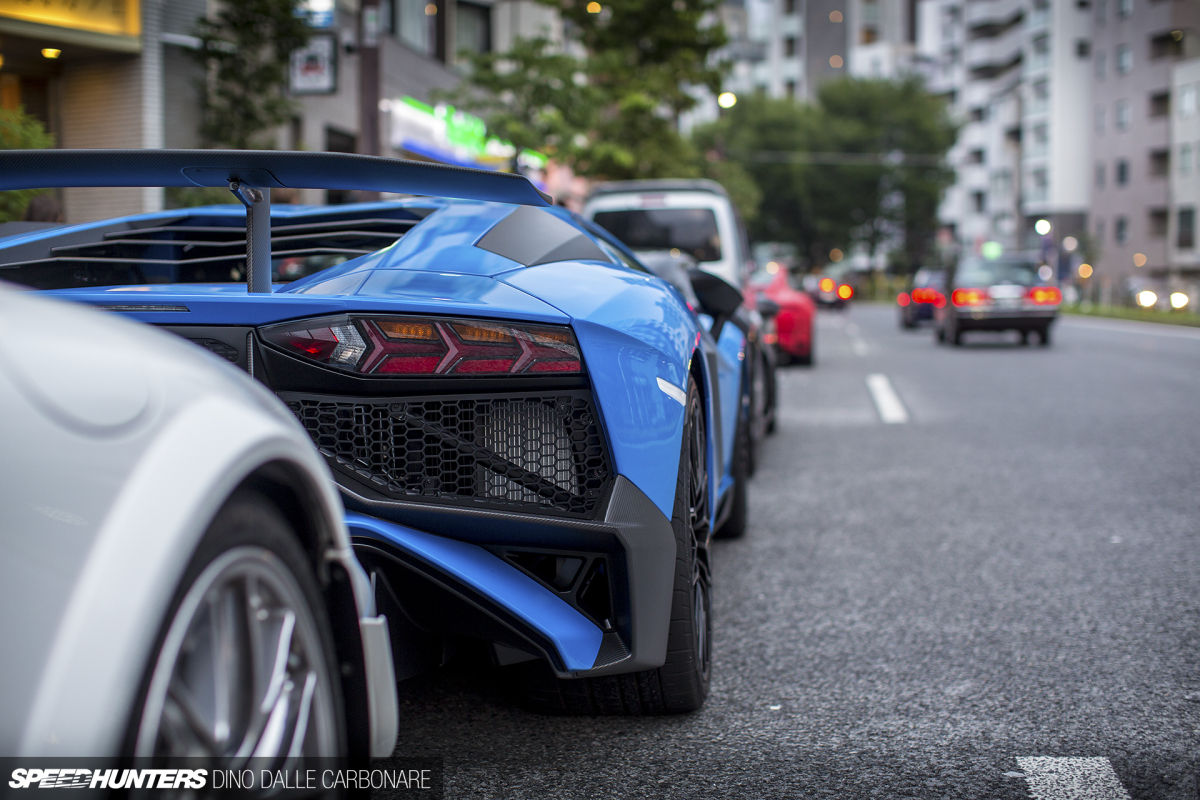 It certainly made what I thought would be an uneventful Sunday afternoon the complete opposite.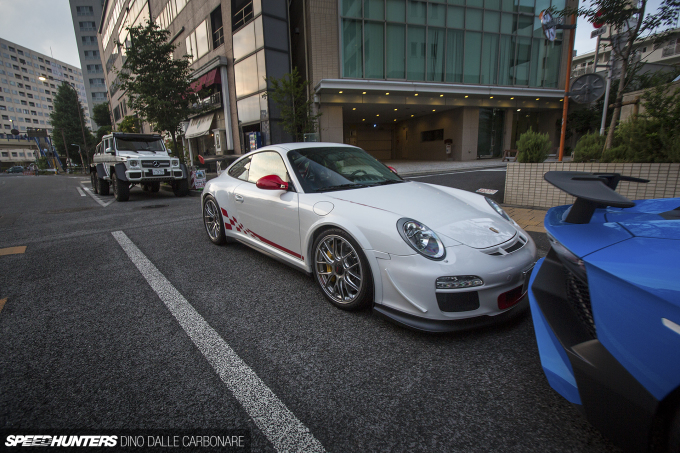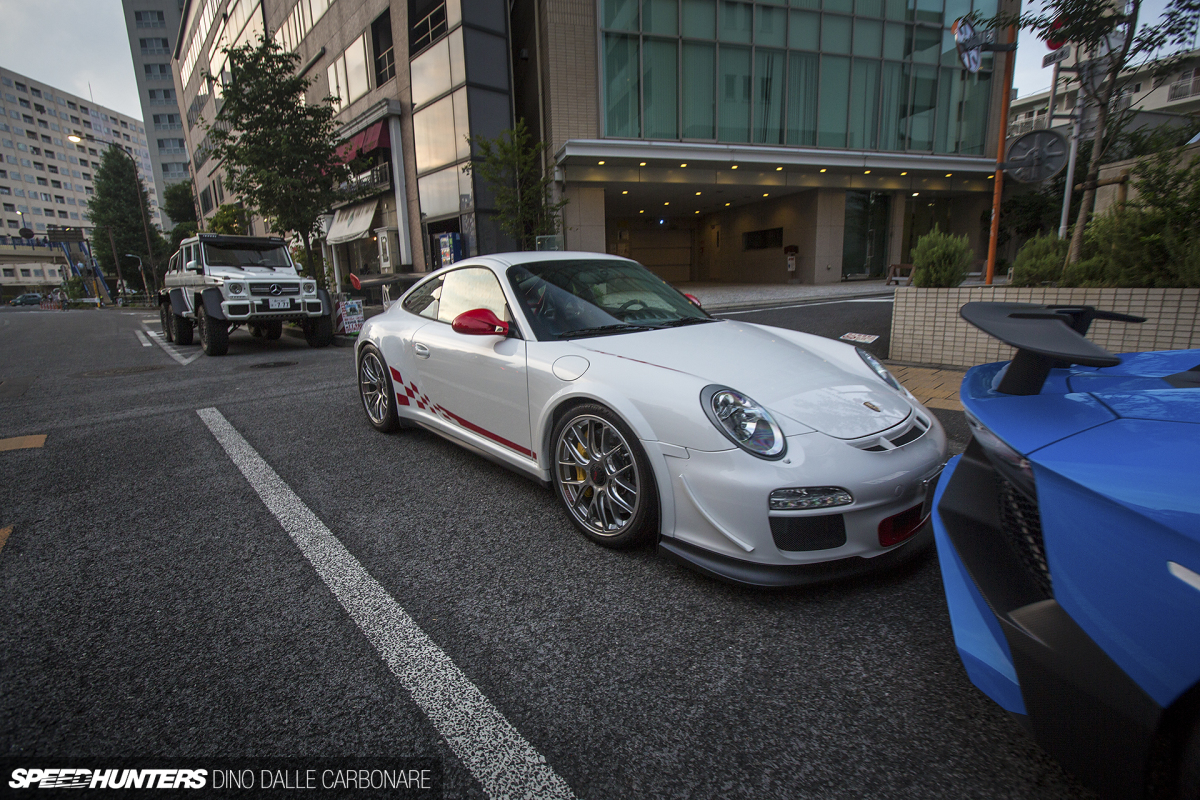 Right behind the SV was a GT3 RS version of the Porsche 997, which looked mighty compact and narrow in comparison to the new 991 Carrera 4S I had been driving earlier in the week.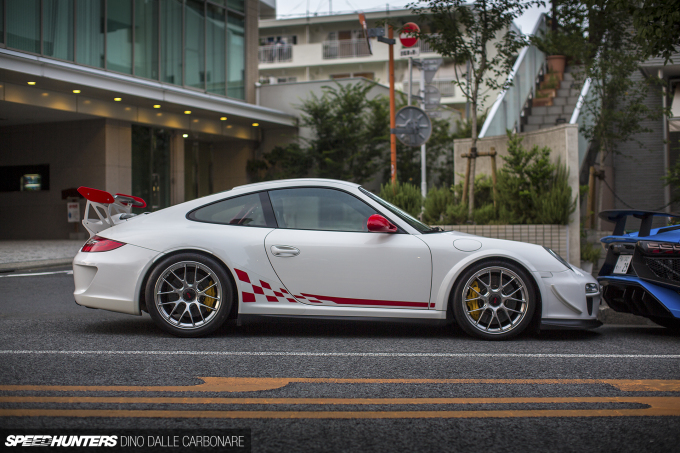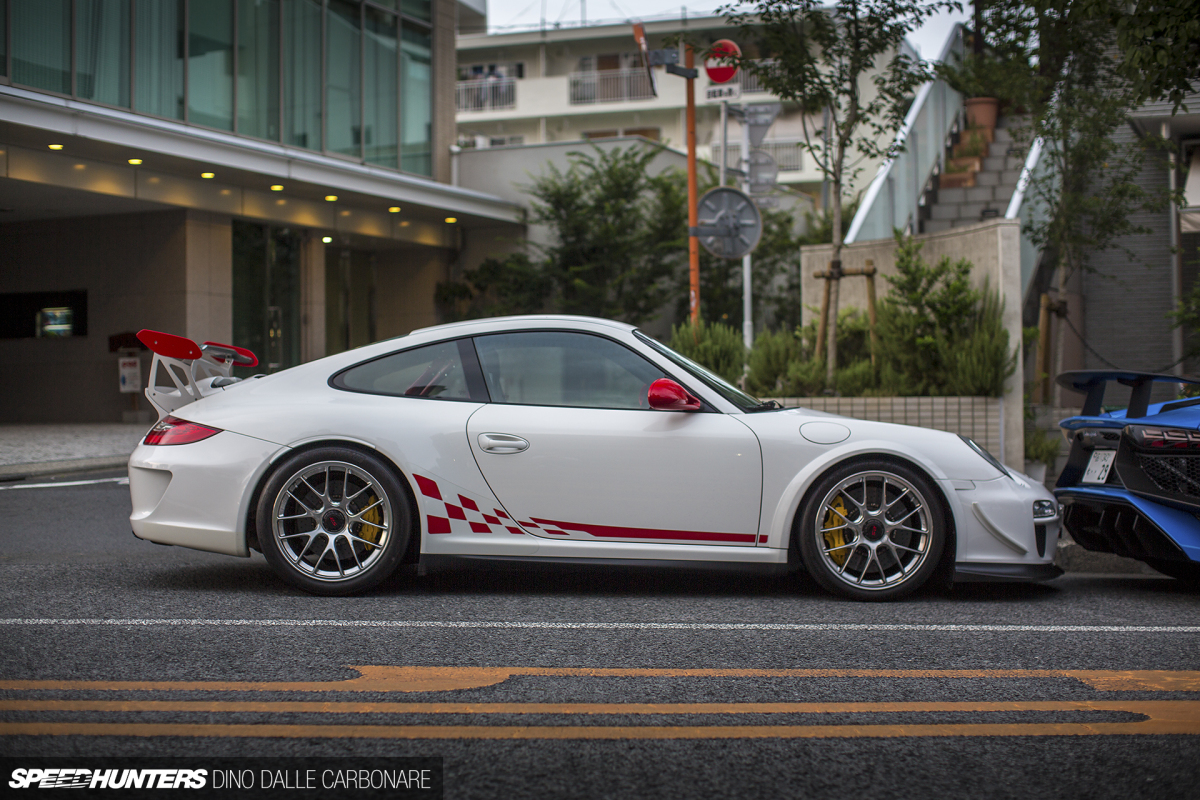 It's funny how up until the end of last year everyone was moaning that the GT3 had forever lost its manual transmission – this 997 along with the limited edition 4.0 version billed as the final cars to have a DIY shifting arrangement.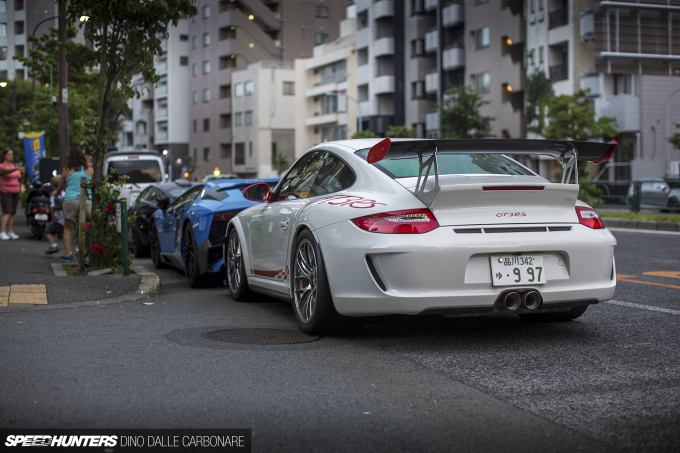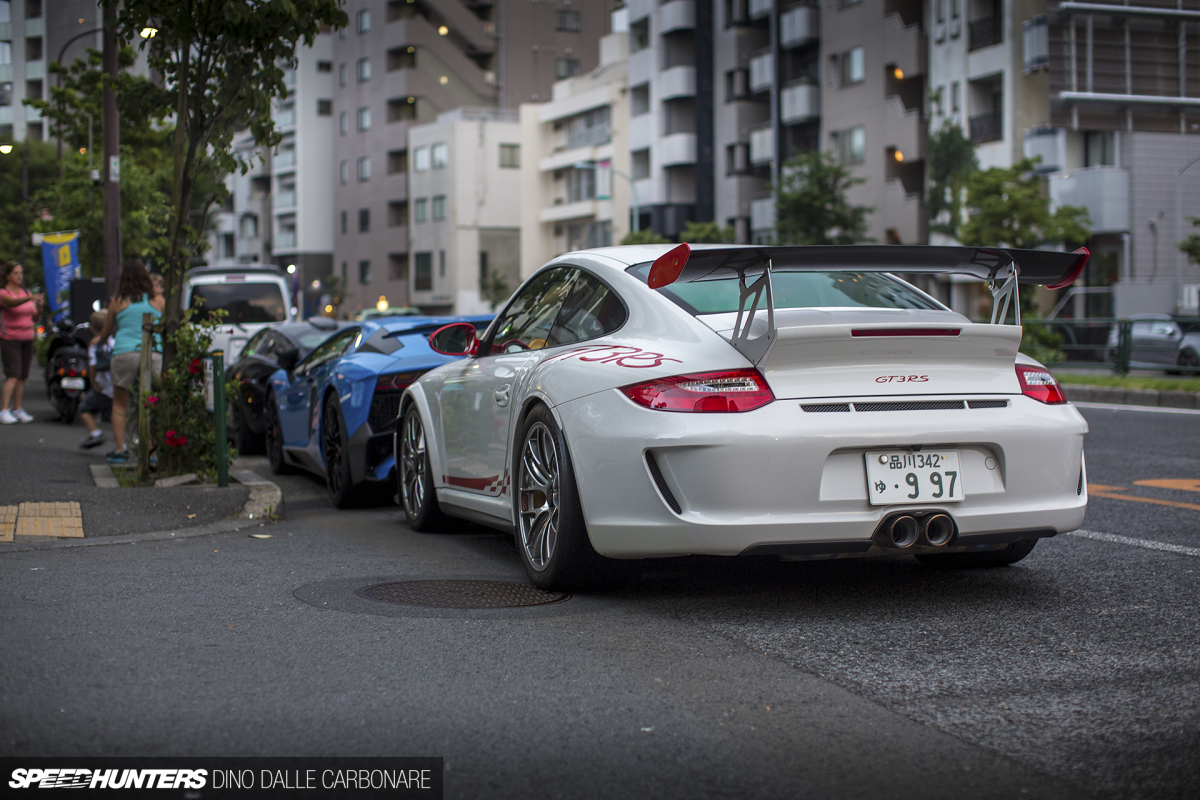 But Porsche being Porsche has listened and given us the 911R. Yes, it's a very limited and expensive model, but albeit one that people wanted. I think the 997 still manages to look so right, even when compared to the blisteringly quick, but massive new 991s.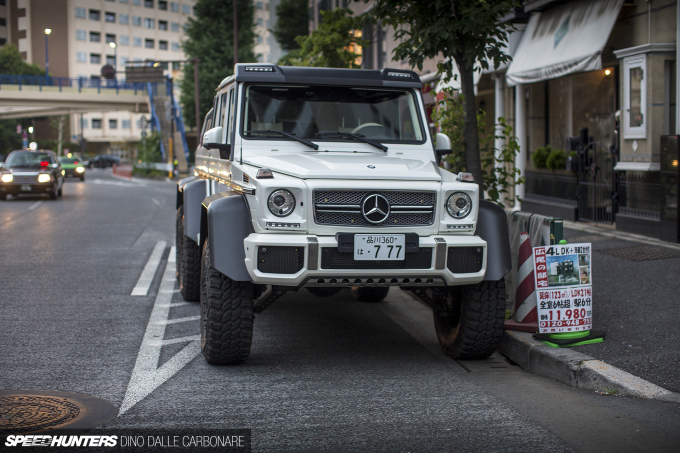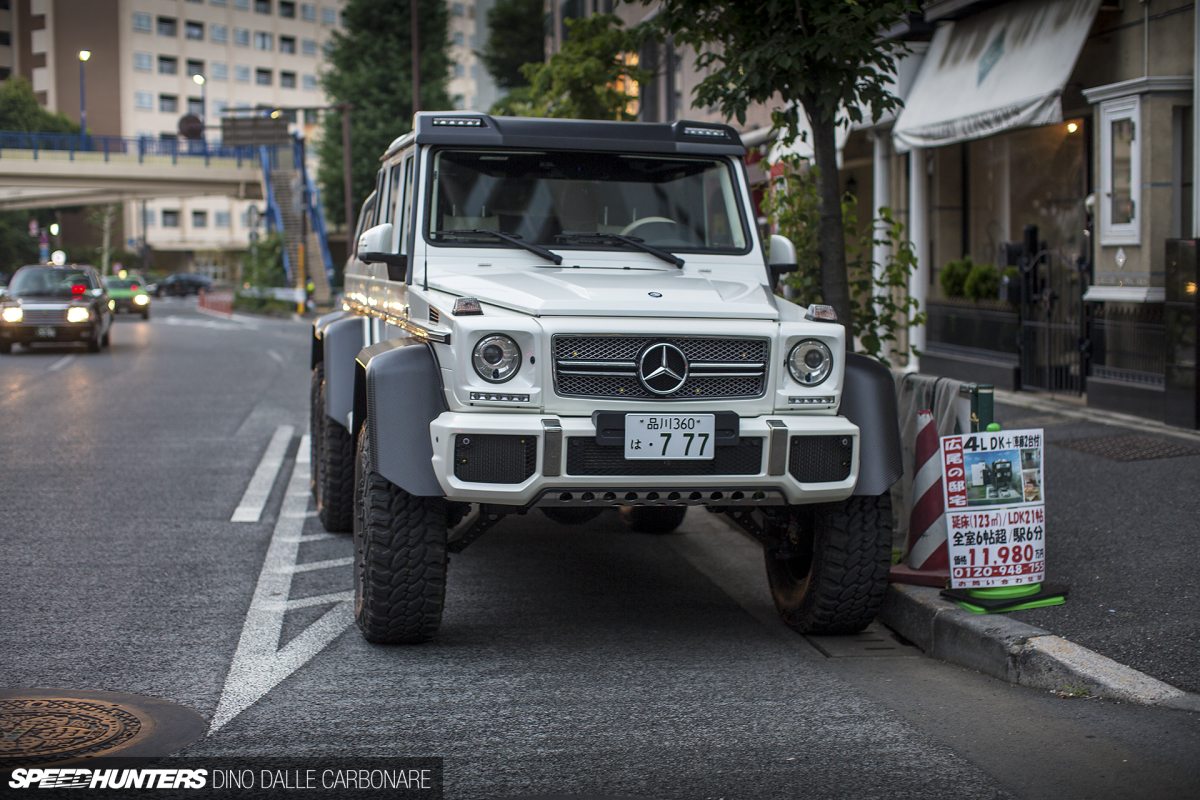 Kimura's ride on the day was actually his trusted AMG G63 6×6, the most bonkers version of the Geländewagen that money can buy. That is, unless you're talking about the Brabus version, which is even more opulent.
Still, it's precisely what you need to navigate narrow Tokyo backstreets. I can't even imagine what it must be like to drive around the city with this monstrosity; it's probably one of the most attention-grabbing vehicles ever made!
So now you've seen the line-up, which car would you take for a spin around Tokyo if you had the chance?
Dino Dalle Carbonare
Instagram: speedhunters_dino
dino@speedhunters.com