The Plastic Eibach Meet
Last year when I was in Japan, I headed to Shizuoka to check out the famous hobby show that's held there annually. To put it simply, I was blown away by what I found.
Japan's scale automotive scene is every bit as impressive as its real car scene, and at last year's show I came away particularly impressed by the creations of a modeling club called 1/24 Motoring.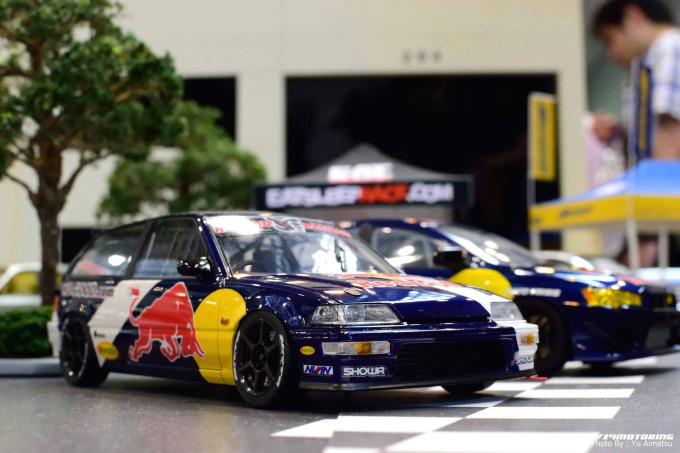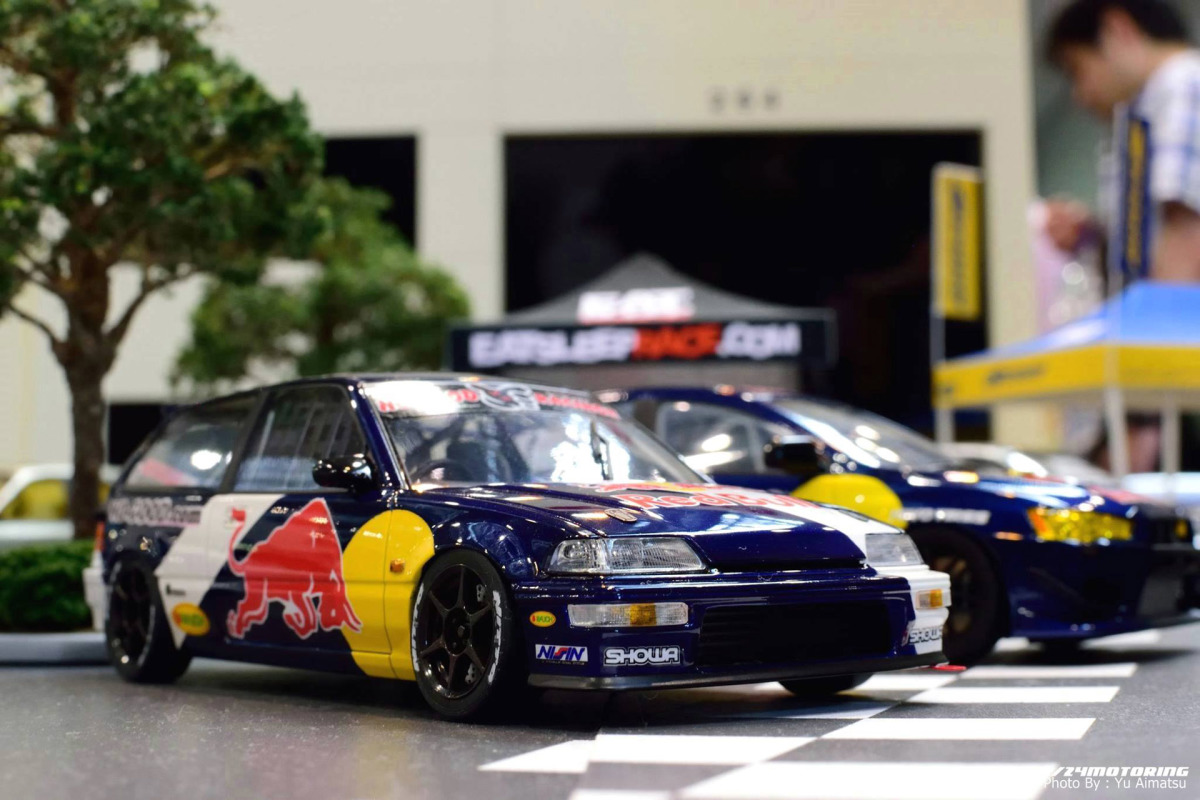 I wasn't able to make it Shizuoka for the Hobby Show this year, and that's unfortunate because the guys from 1/24 Motoring went even bigger and better with their 2016 display.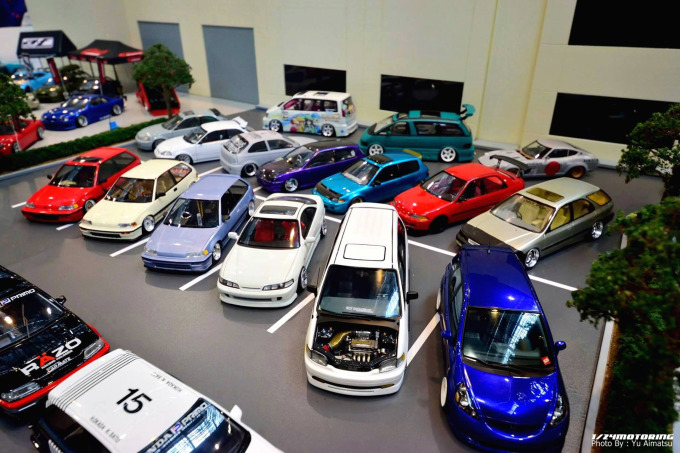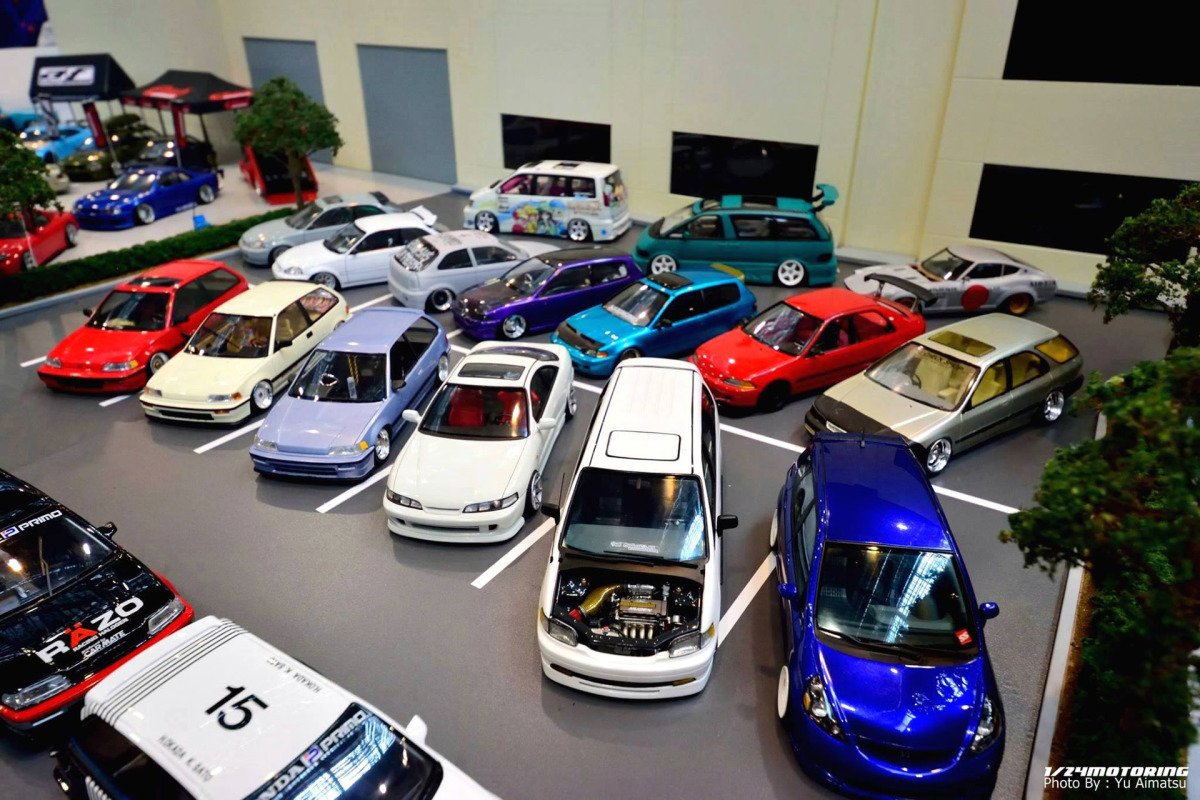 Rather than simply putting their projects on a table for the showgoers to see, the guys actually built a diorama in the style of an American car meet. More specifically, a meet held at the Eibach HQ in Southern California.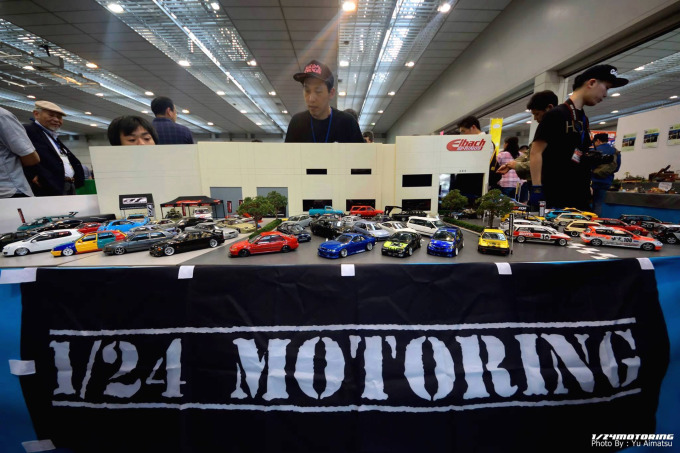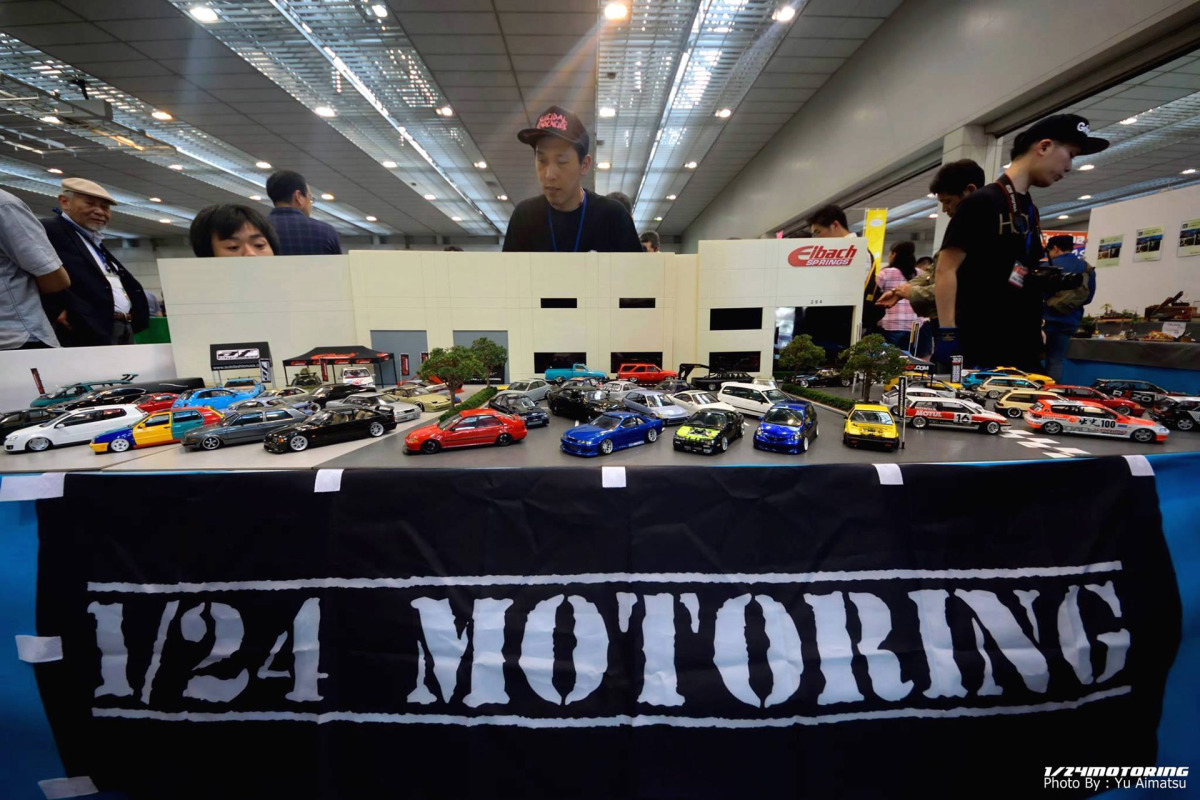 Thankfully, the club uploaded a bunch of photos of the display to their Facebook page, and I thought the whole thing was just too cool not to share.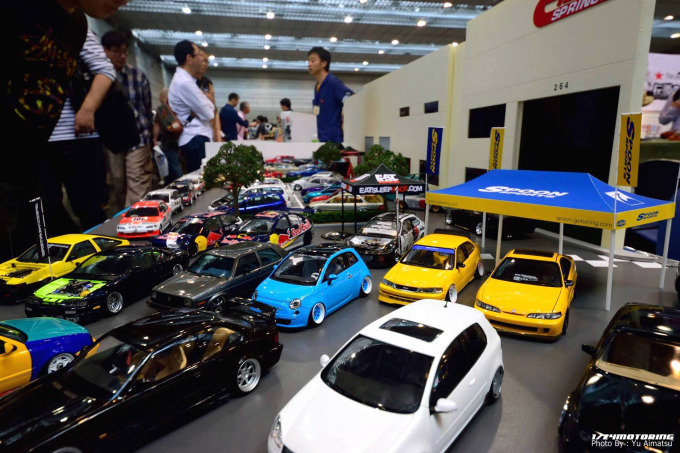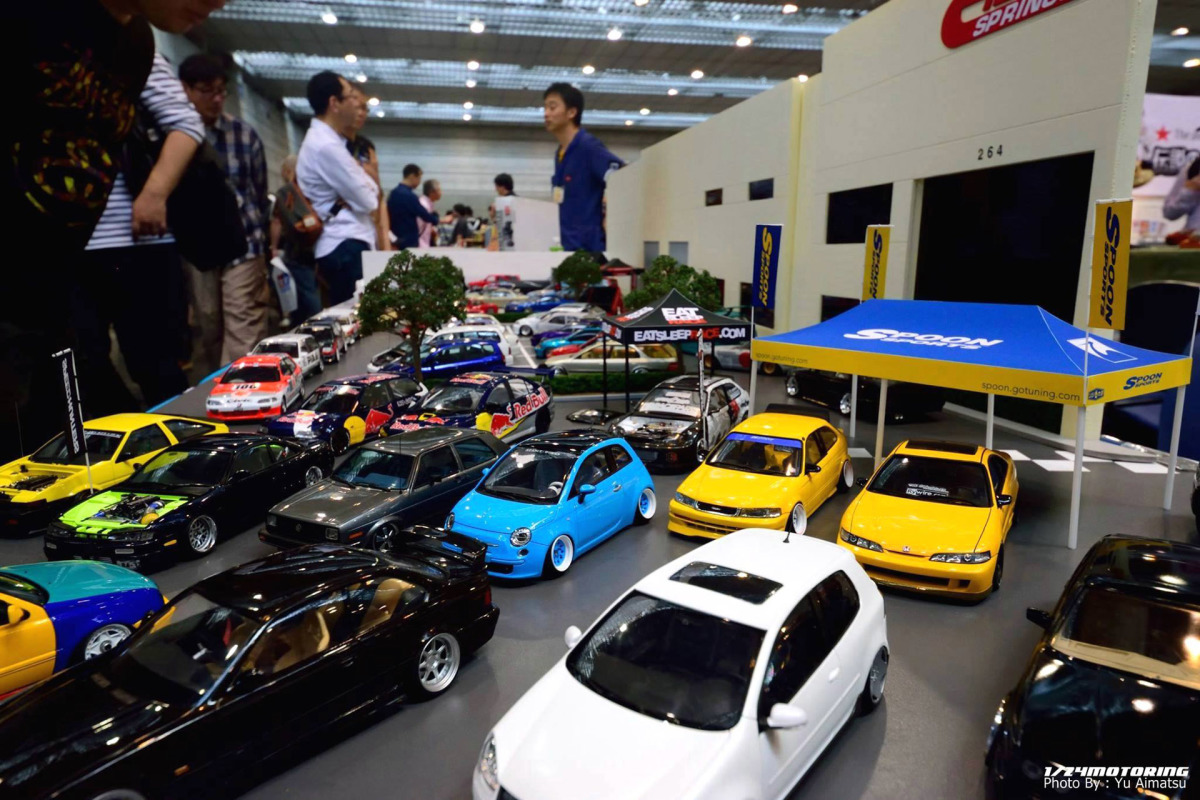 It's fitting that 1/24 Motoring would replicate a Southern California car meet, because a lot of their models are inspired by American car culture, along with a good amount of homegrown JDM stuff.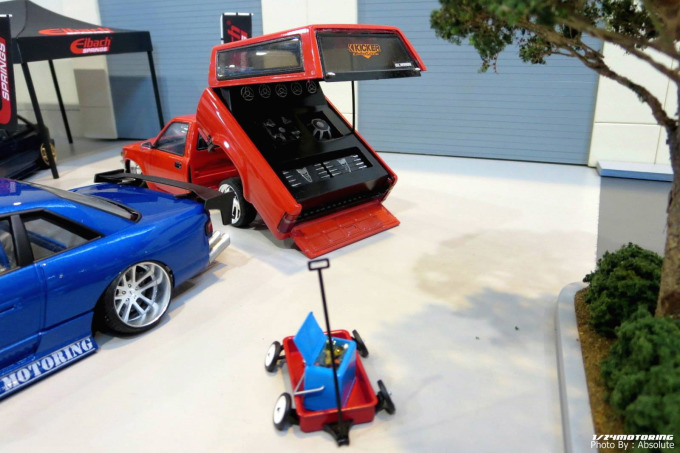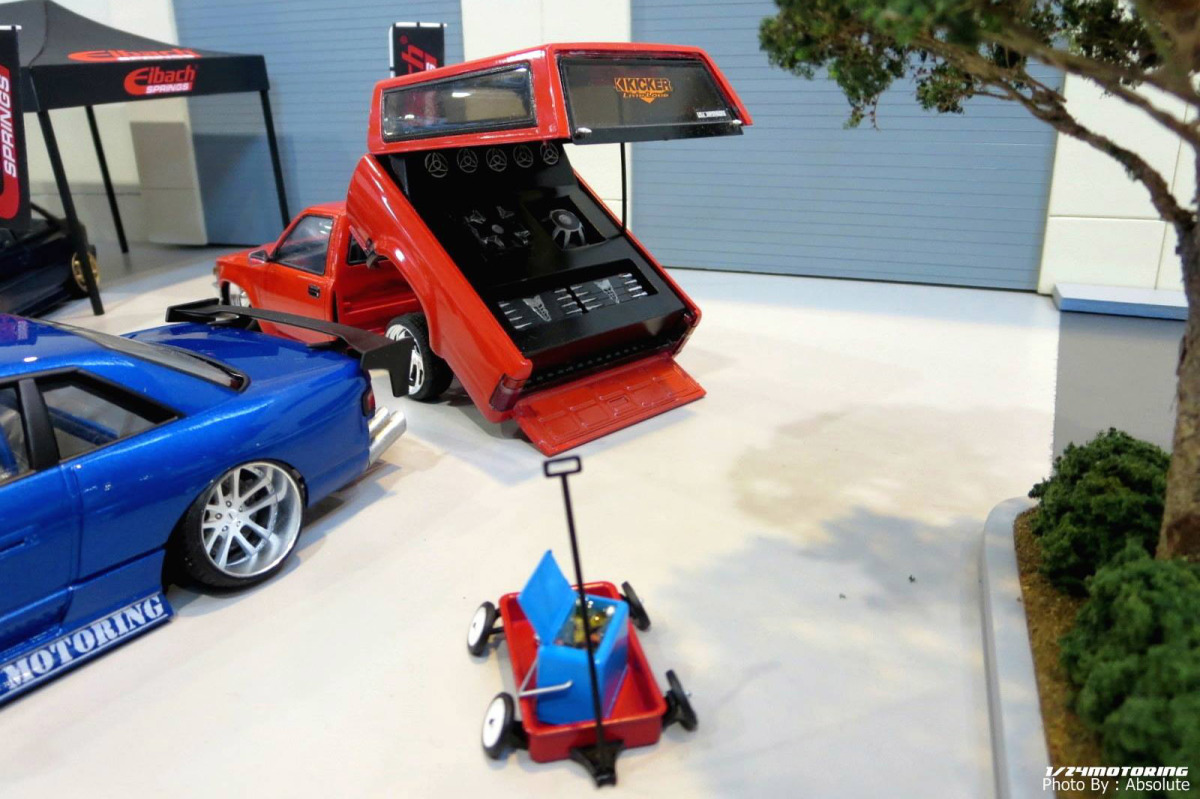 Besides the miniature trees and tents, they even went as far as to add a scale version of a slammed Radio Flyer wagon with a cooler full of drinks in the back.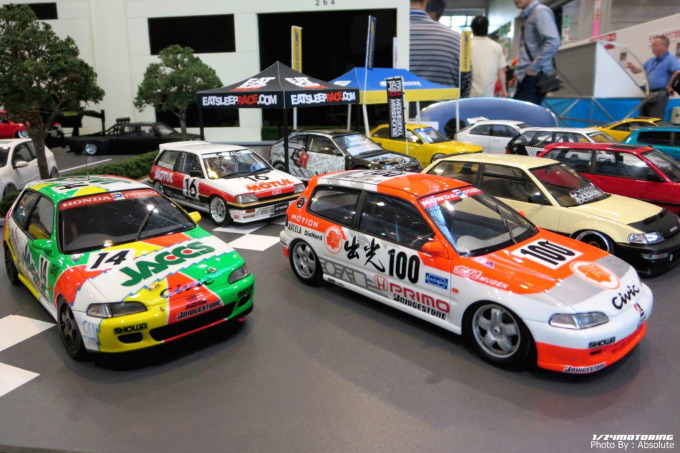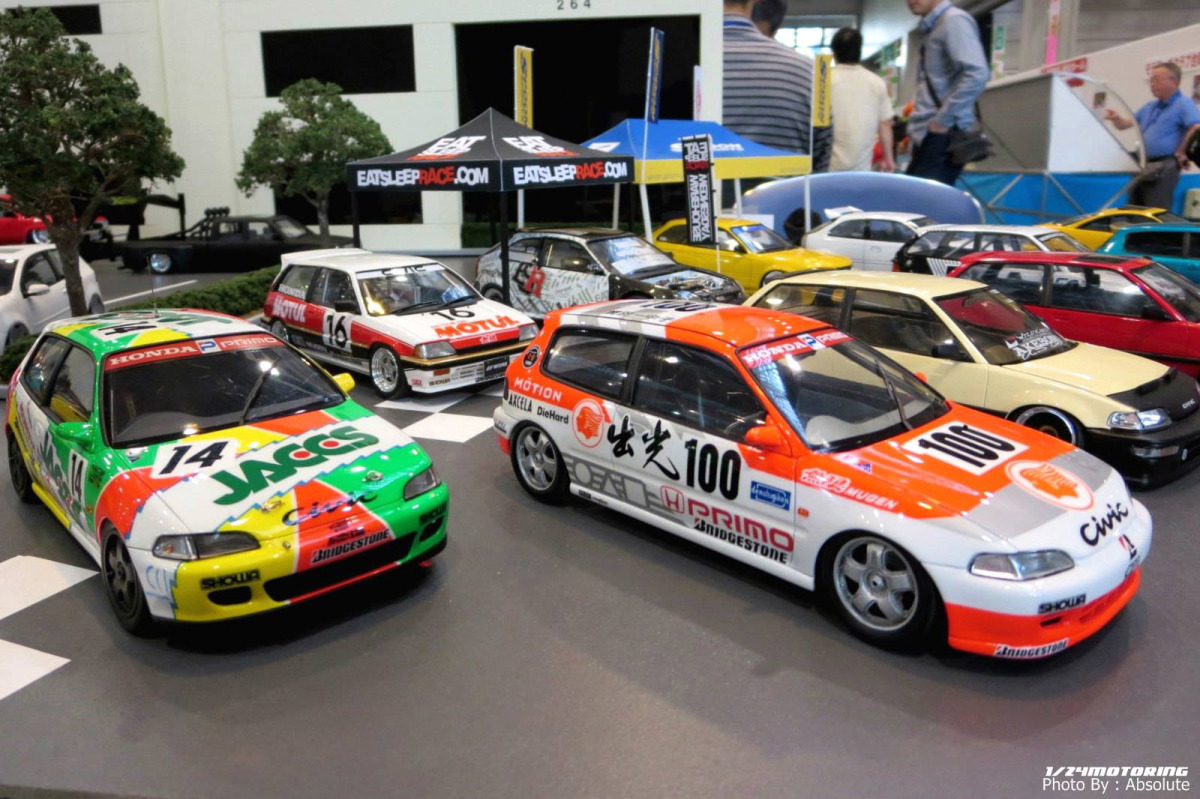 Naturally, Hondas made up a big part of the display, and they included West Coast-style Civics, Japanese Group A race cars and even a turbocharged Civic drag car.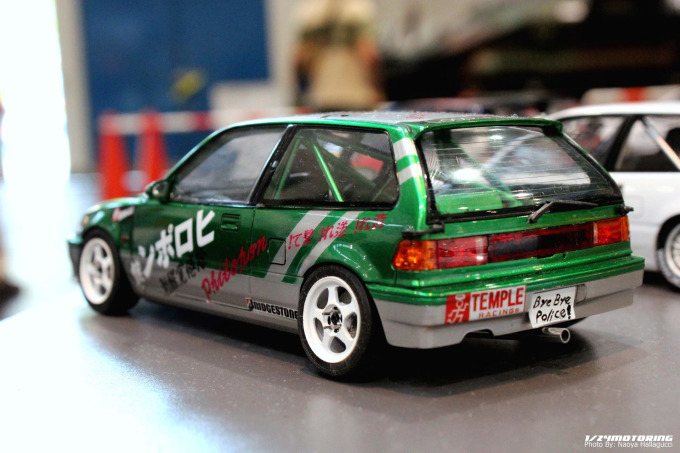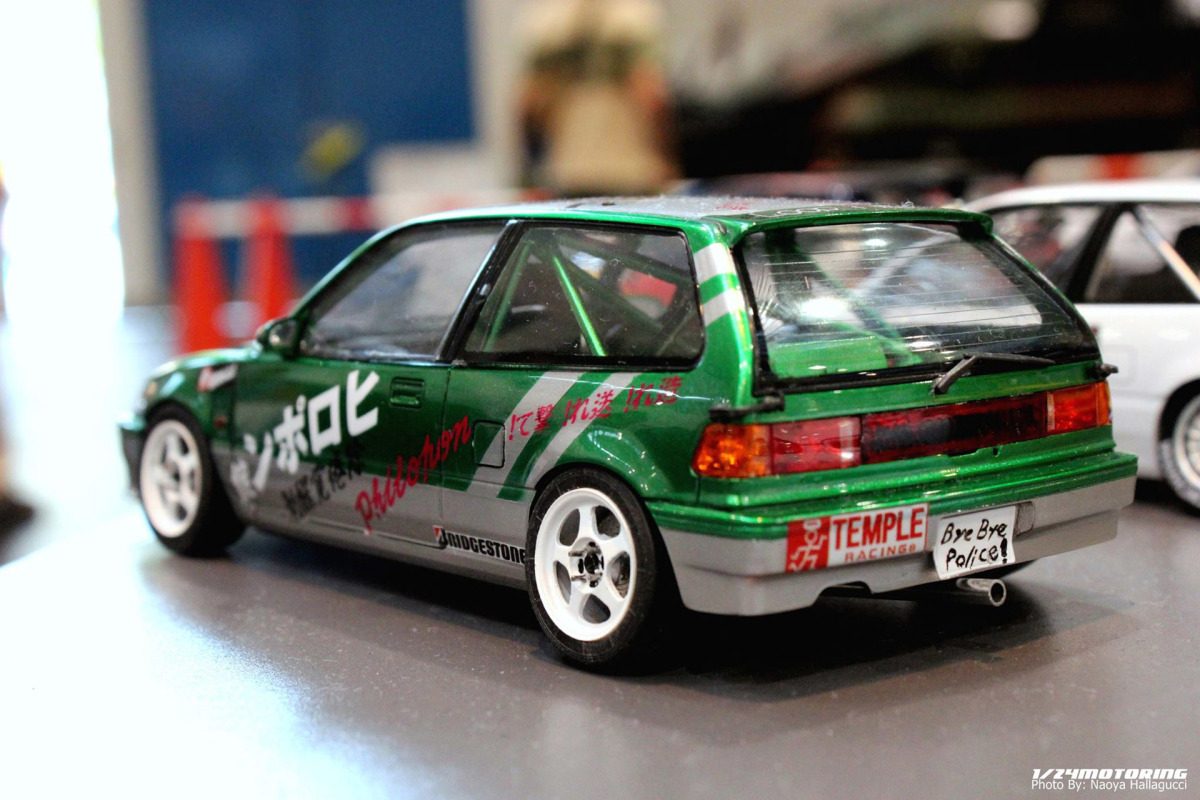 The guys also built some extremely accurate recreations of Osaka Kanjo Civics in all of their rough-around-the edges glory.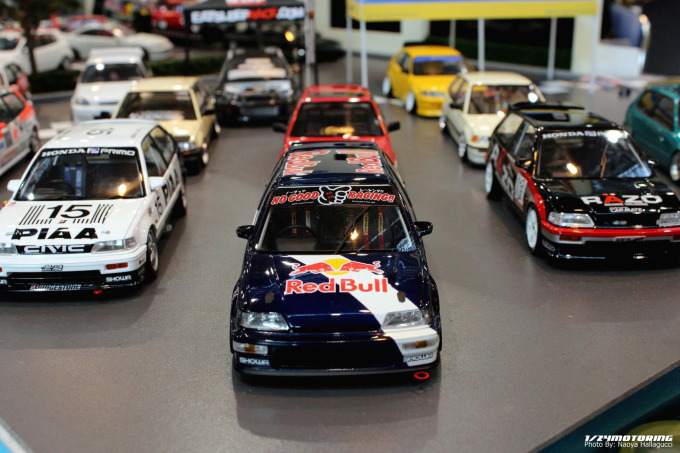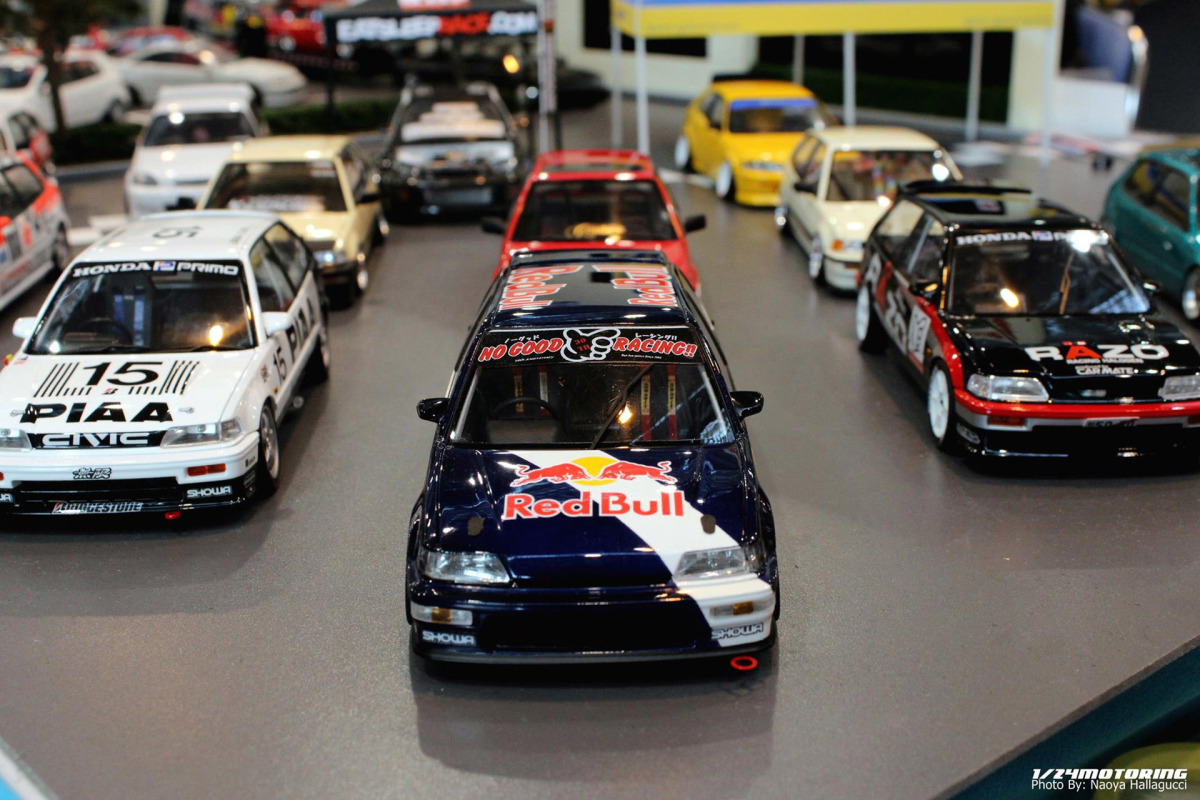 Many of the models are exact replicas of cars from both the United States and Japan, including this Red Bull-liveried EF Civic from Osaka's infamous No Good Racing!! club.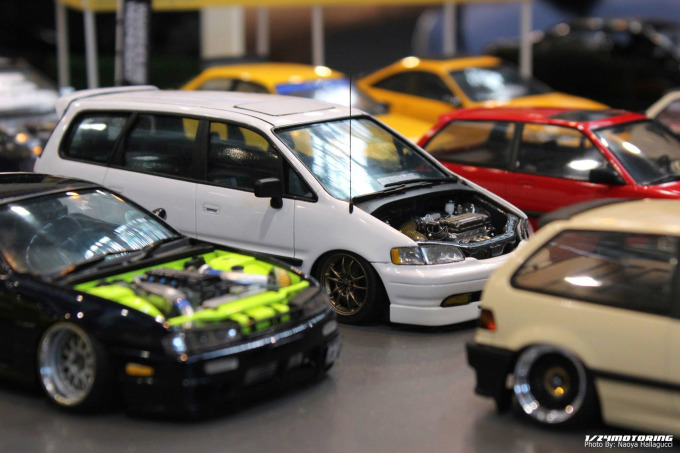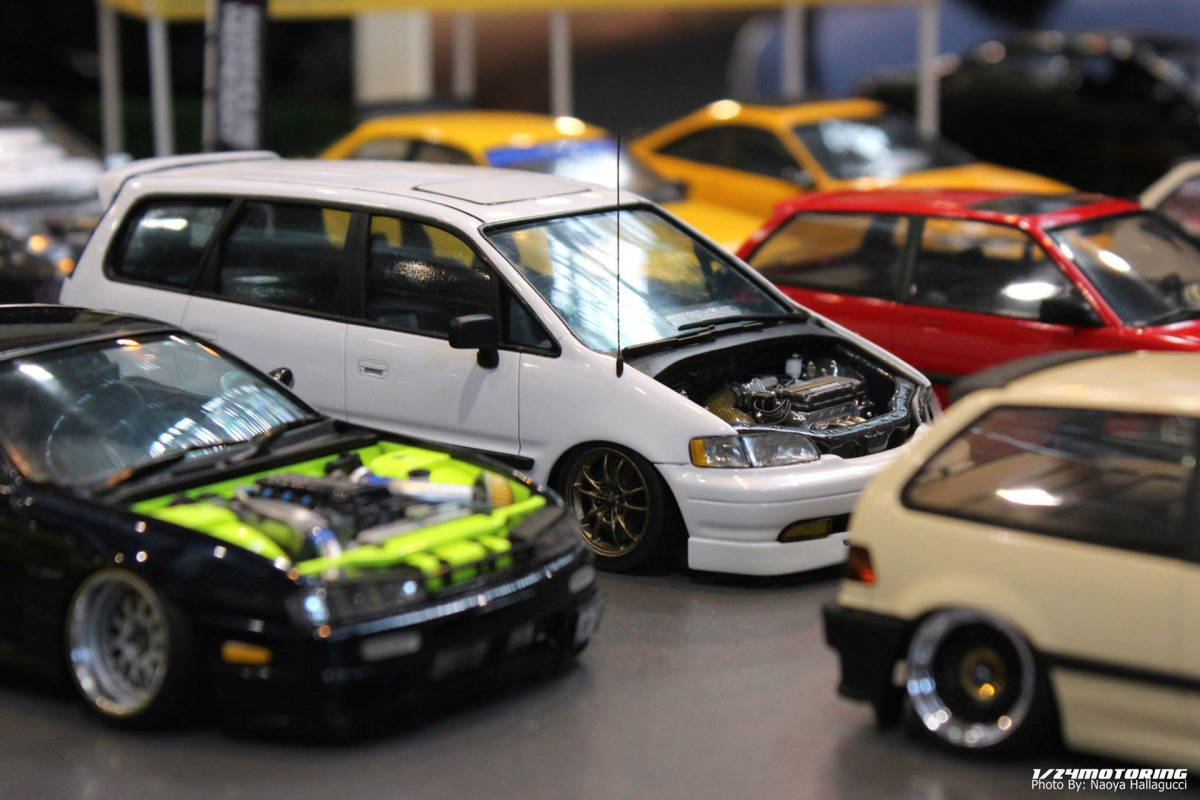 And how about a H22-swapped Honda Odyssey minivan which looks an awful lot like one that pops up at car events all around Japan.
Nailing The Details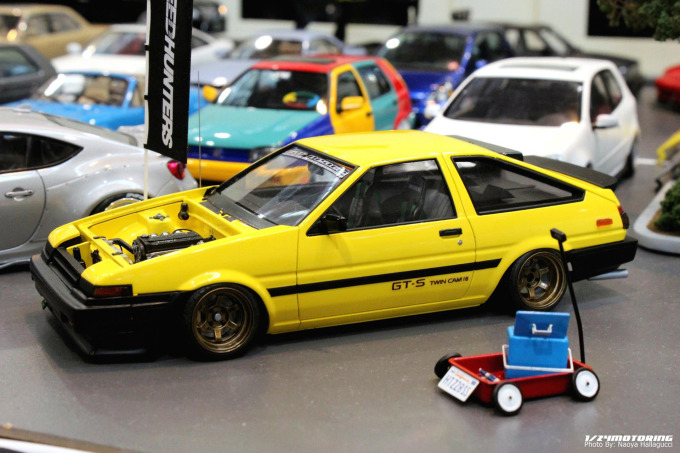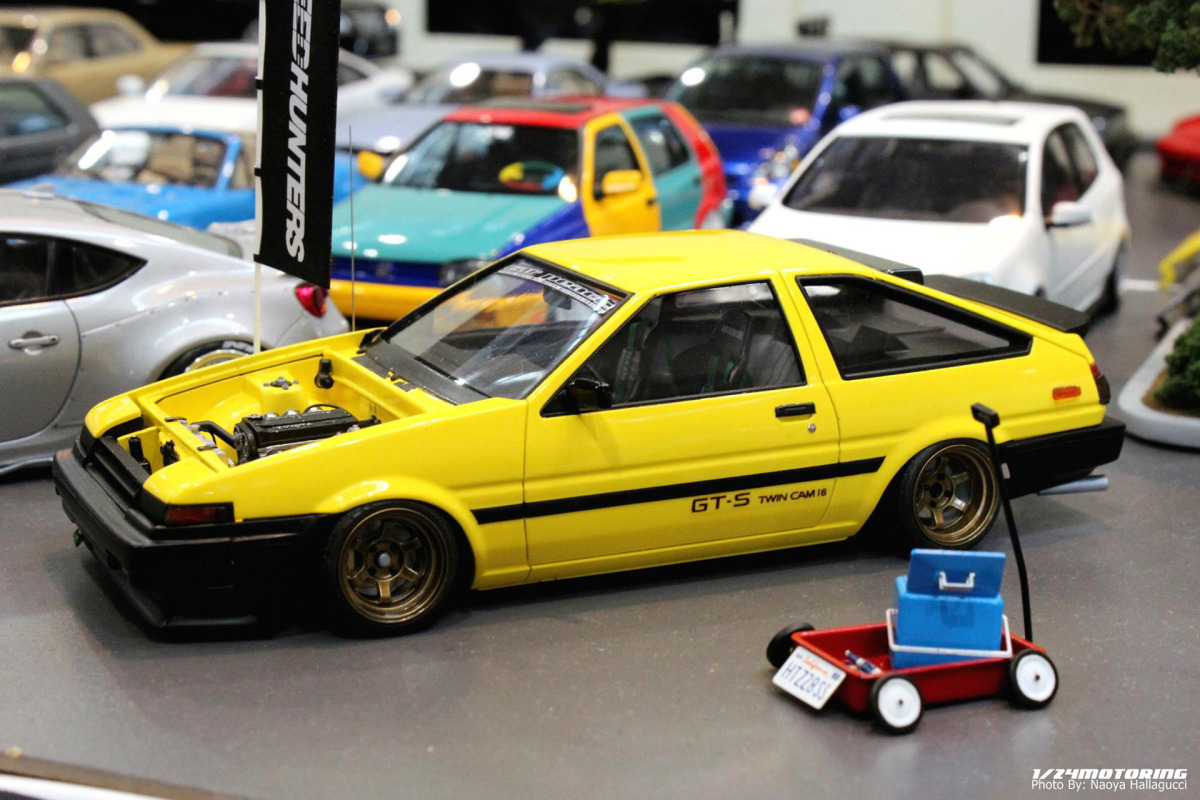 Here's one that should be immediately familiar. It's Sakurai-san's Car Peace USDM AE86 Corolla, which I featured here on Speedhunters last year.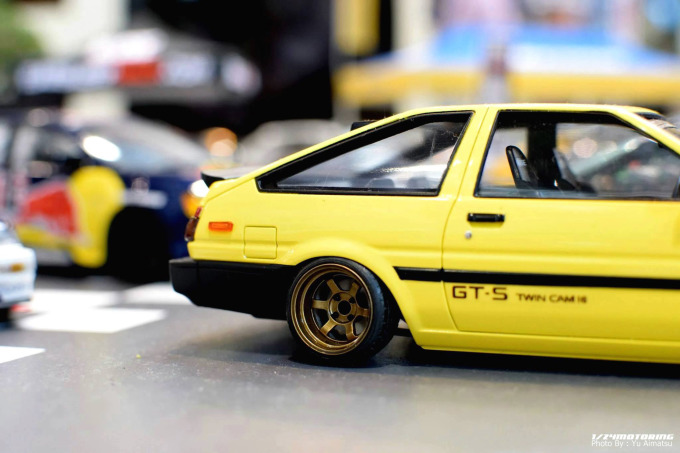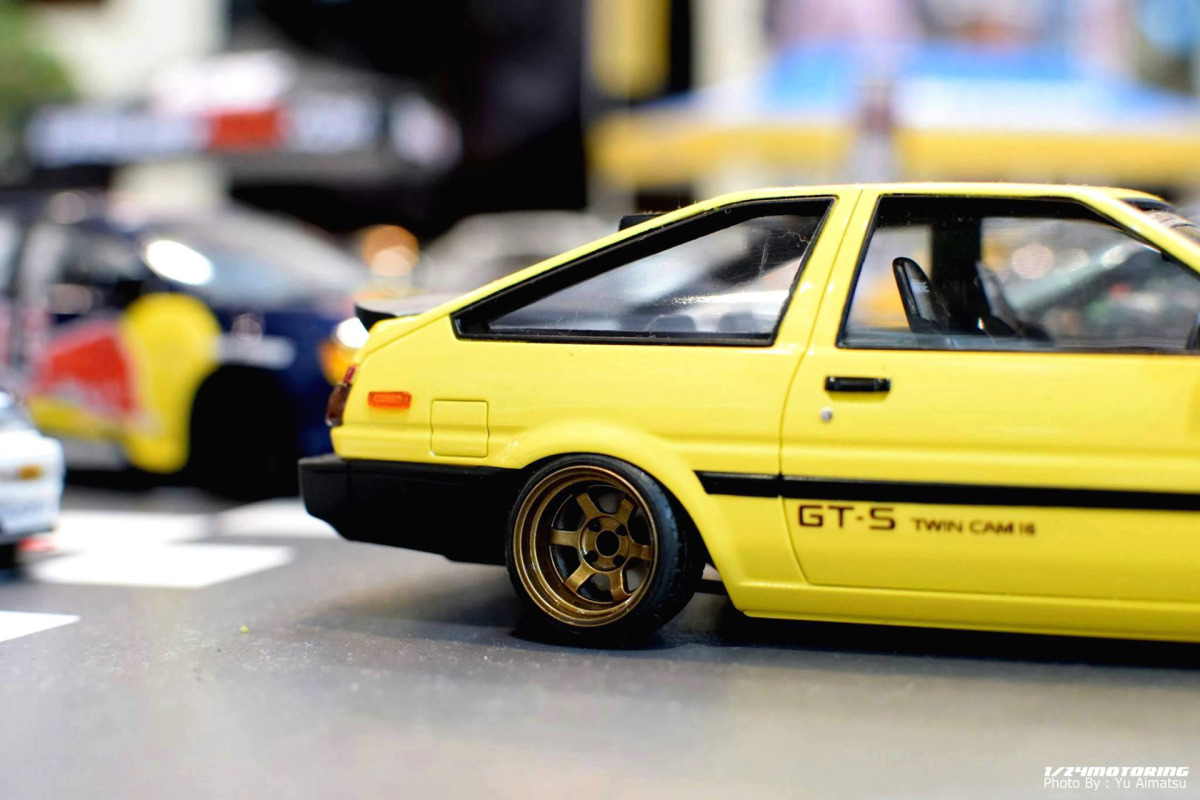 From the wheel fitment and ride height to the immaculately detailed engine bay, it doesn't get more accurate than this.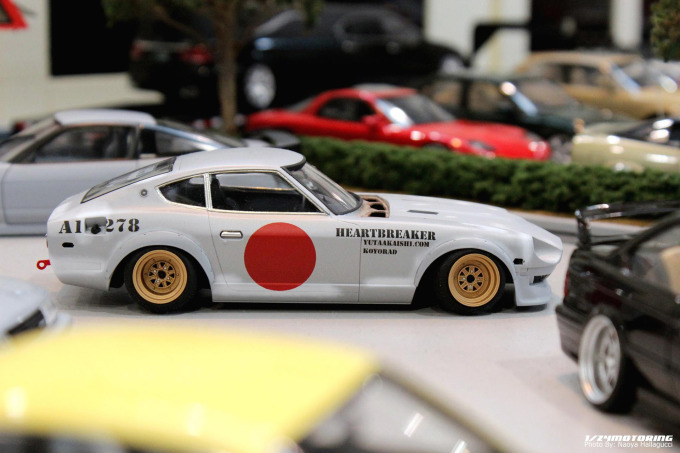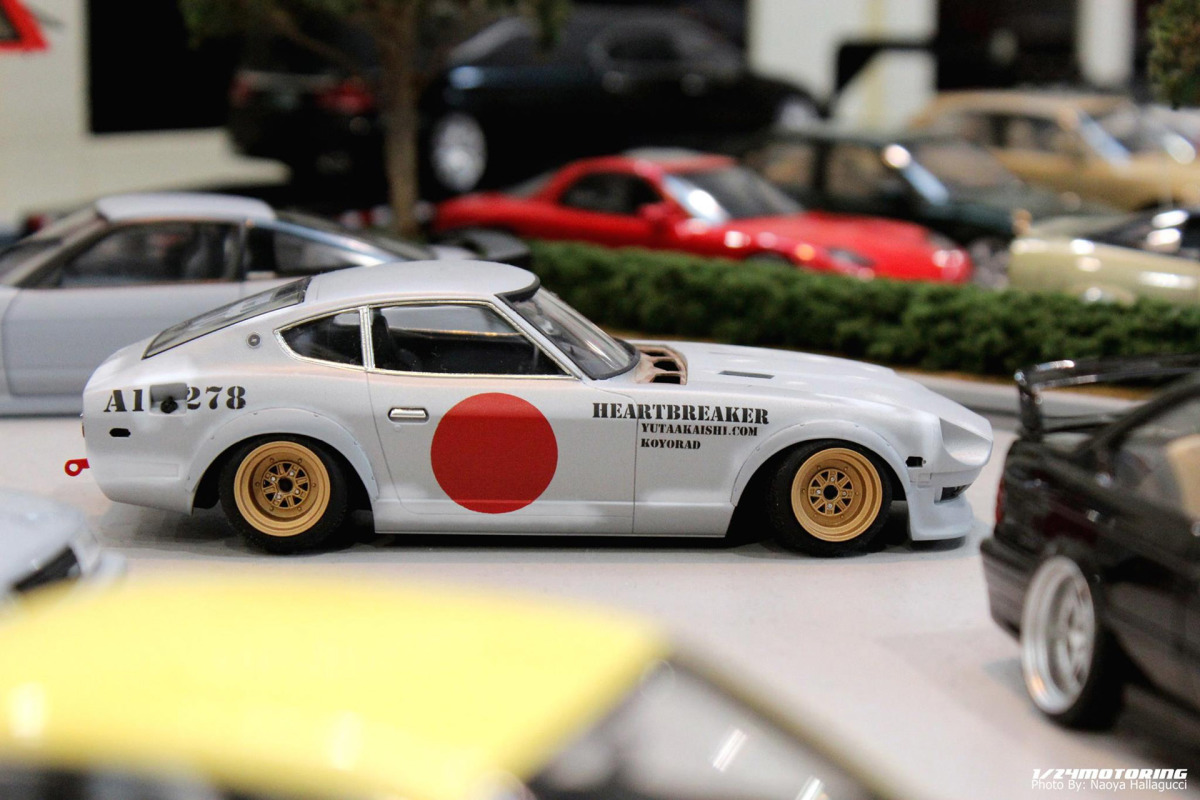 This is another one that you should recognize – Yuta Akaishi's Datsun 240Z as it looked about five or six years ago.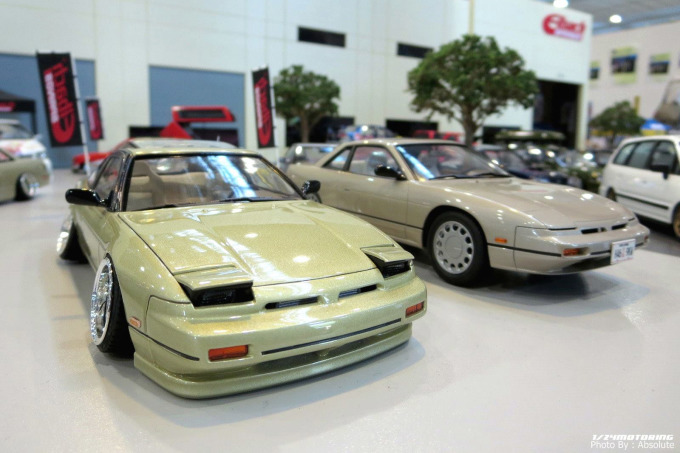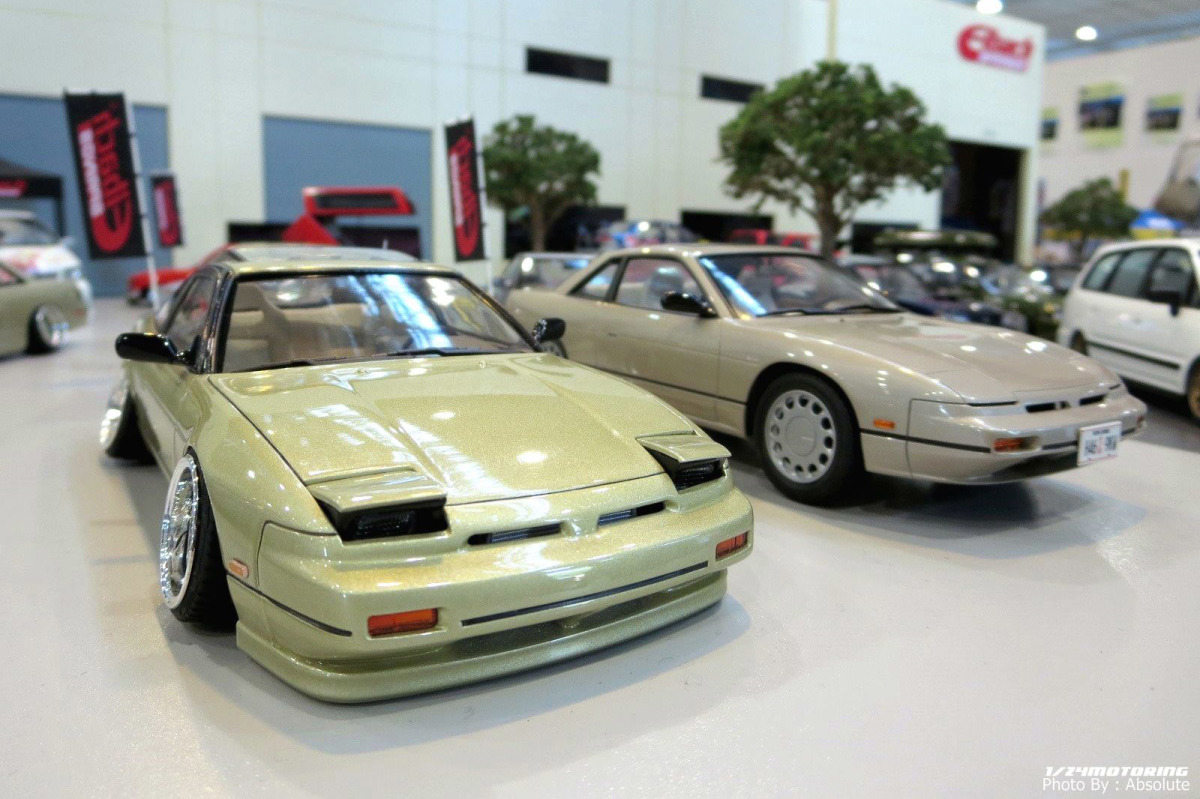 Here we have a couple of zenki USDM 240SXs in both stock and modified form.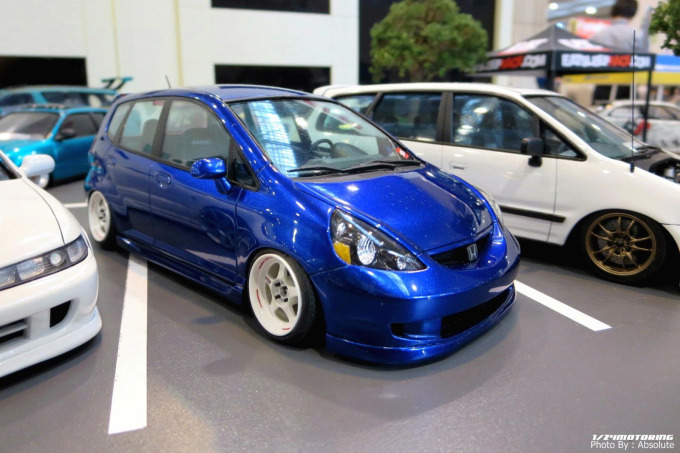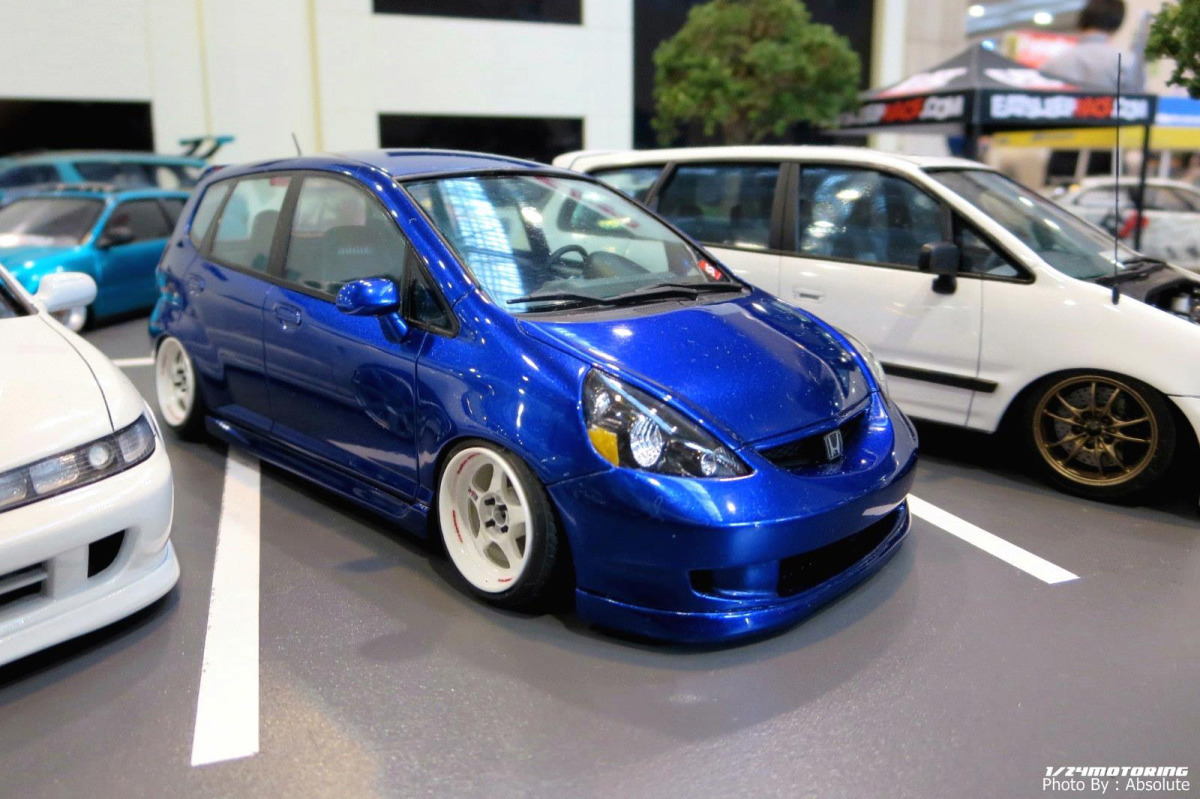 And a first generation Honda Fit complete with the longer US market front end. This is pure car geek stuff that's been so perfectly replicated.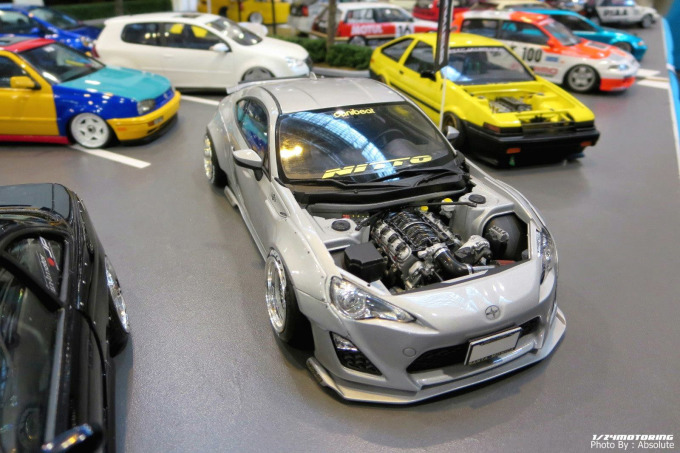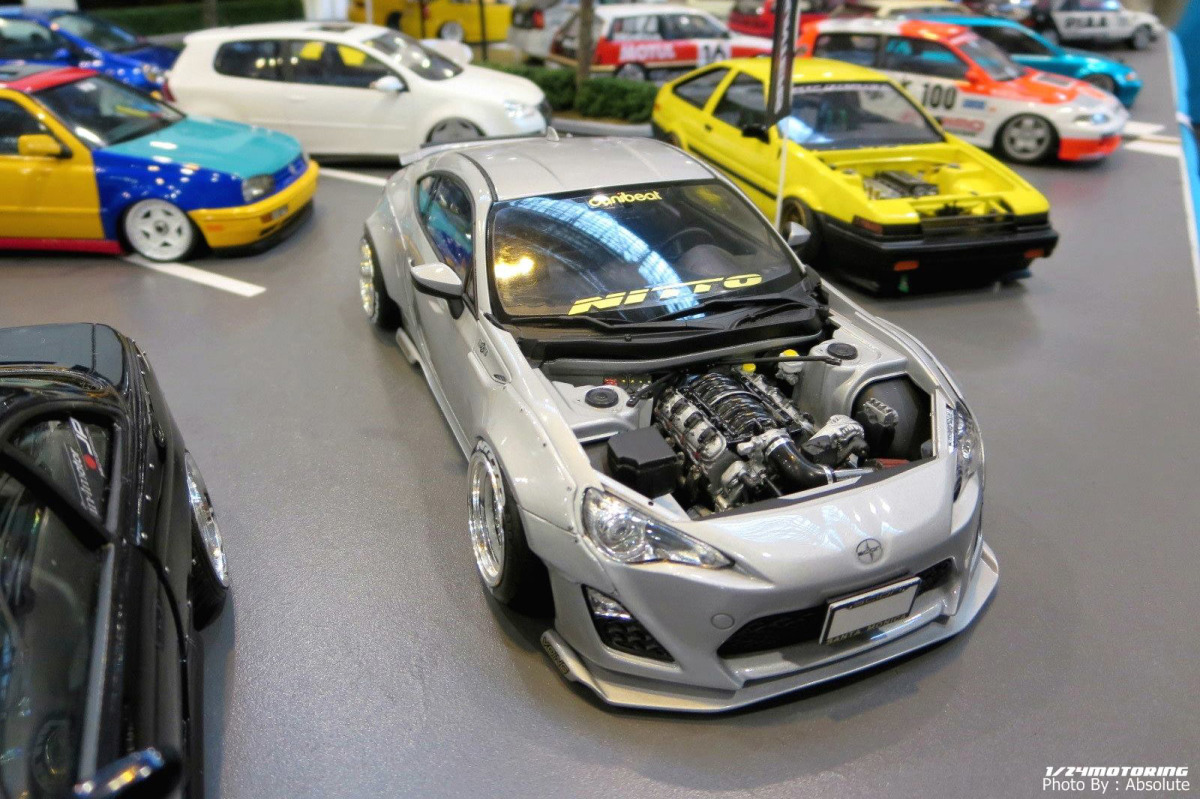 Of course, it wouldn't a proper American car meet without at least one V8 swap, and here we have a Rocket Bunny FR-S complete with an LS motor in the engine bay.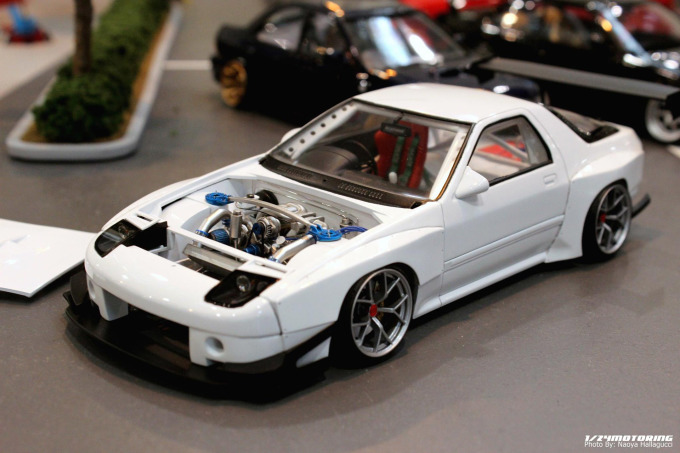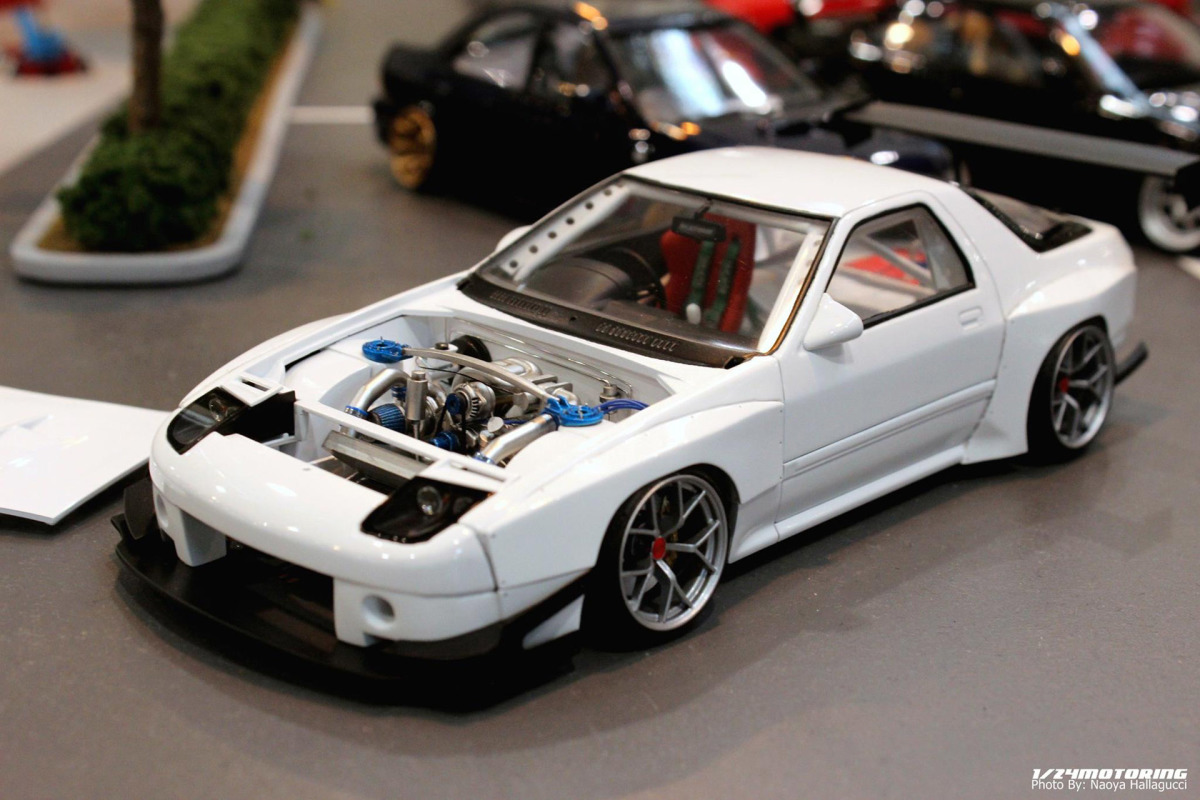 Does a plastic model need approval from the purists? Either way, I think rotary fans will dig this wide-body FC3S RX-7.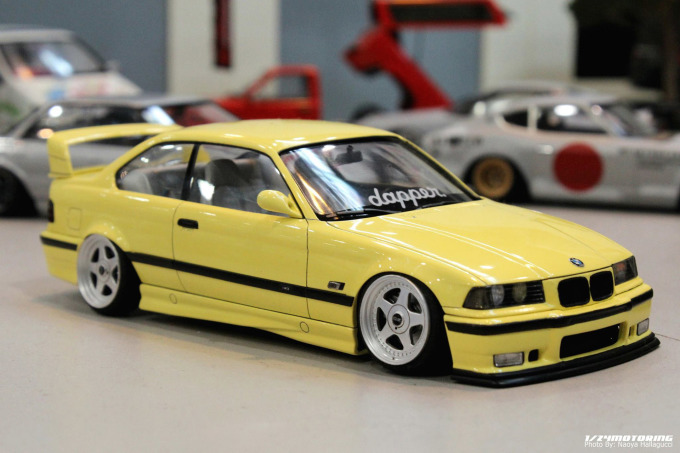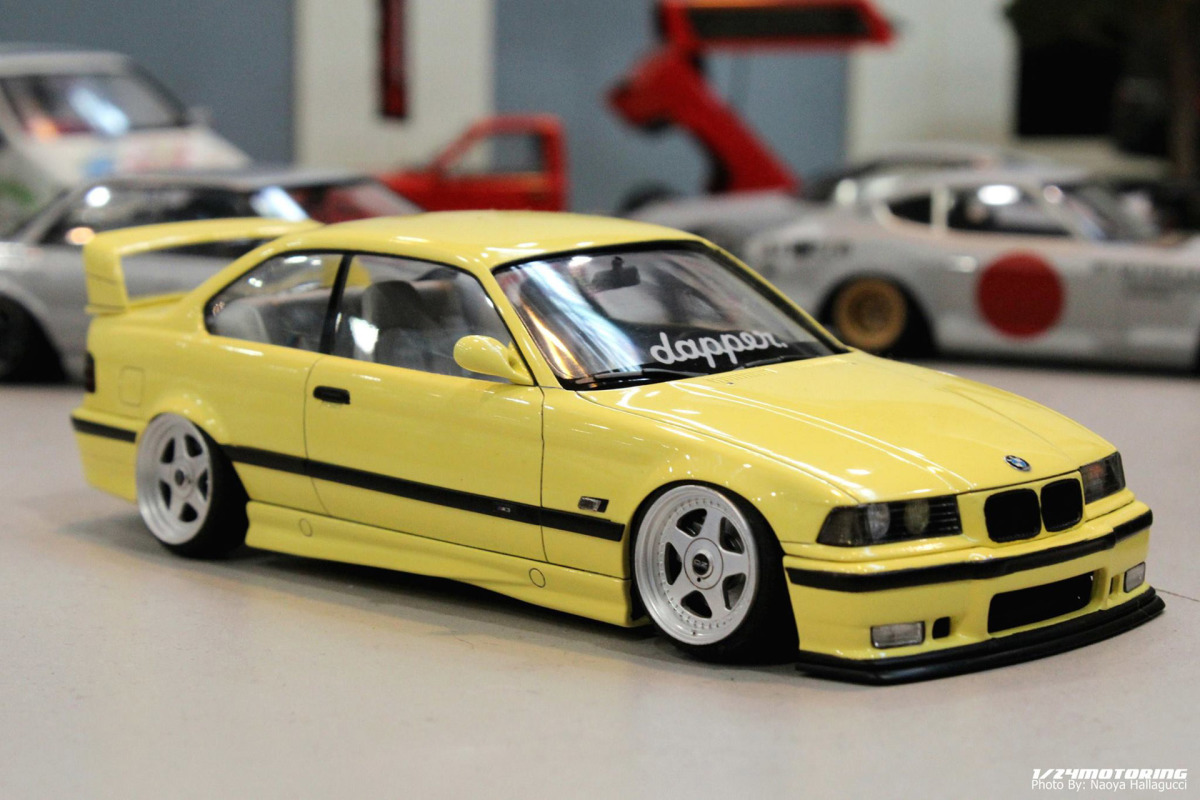 This 'stanced' E36 M3 model looks so realistic that I bet it could start arguments on the internet. Well done, guys.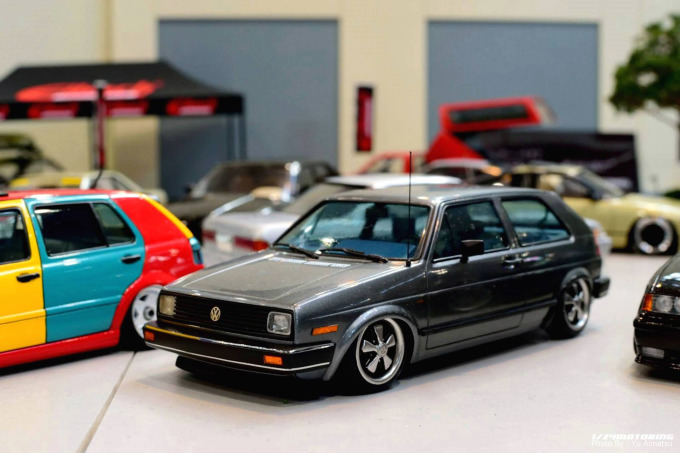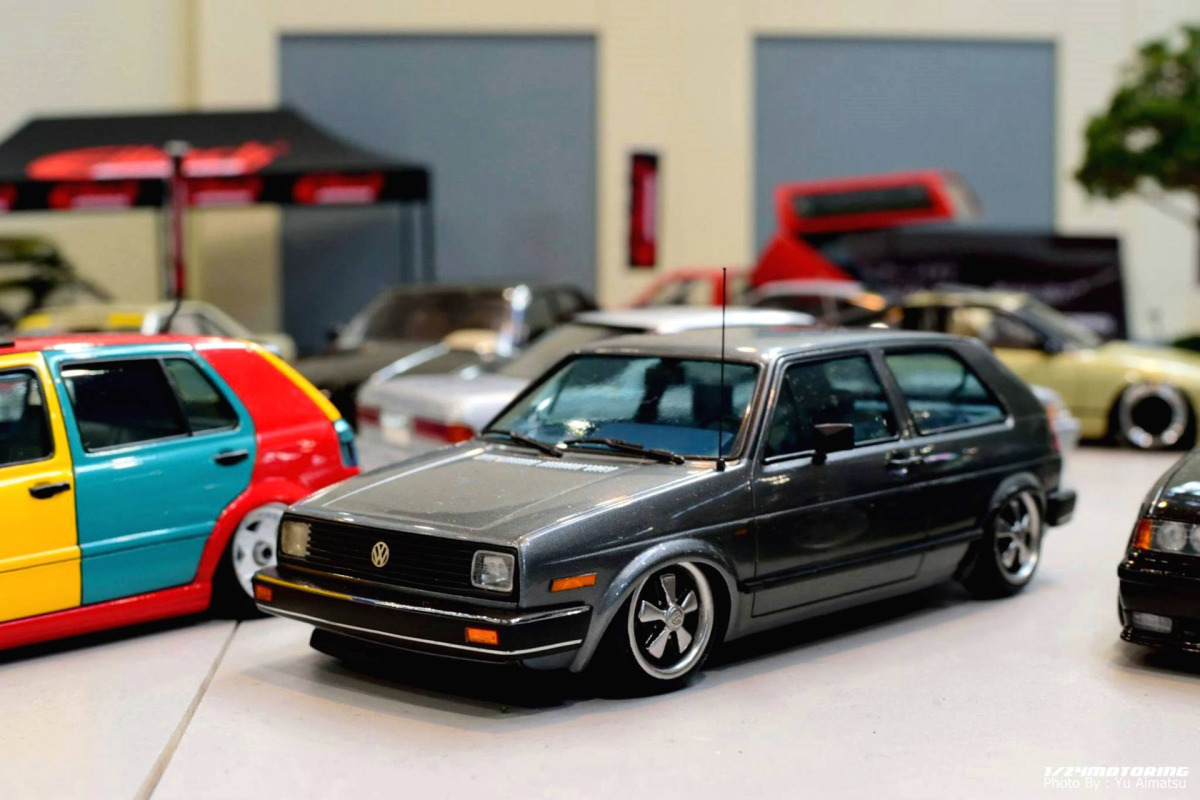 A MkII Golf sitting on Fuchs wheels? I love it; especially the cool details like the tint on the windows.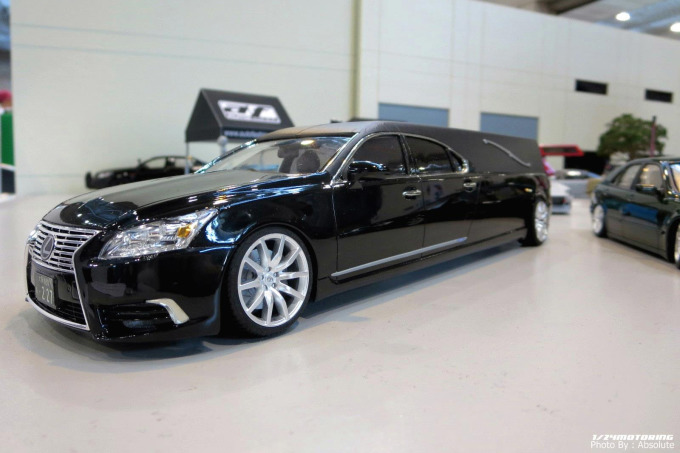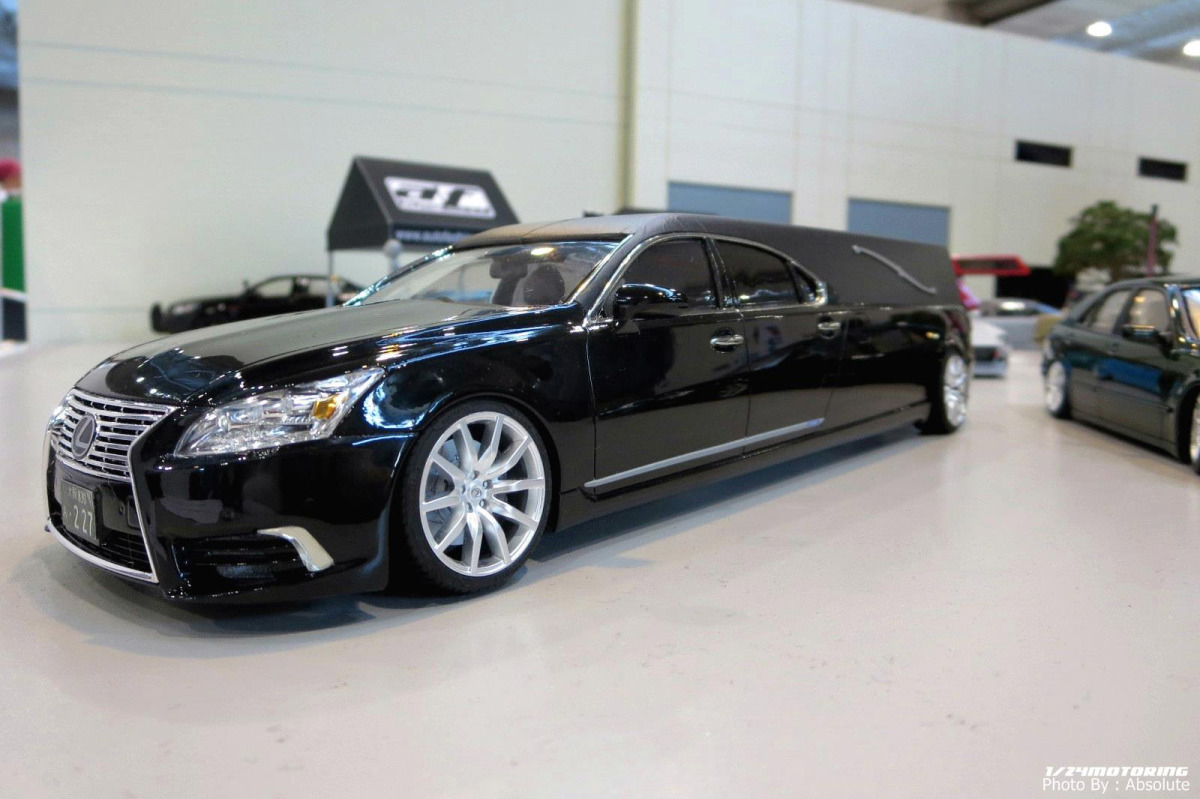 Or how about a stretched Lexus hearse for something a little bit different?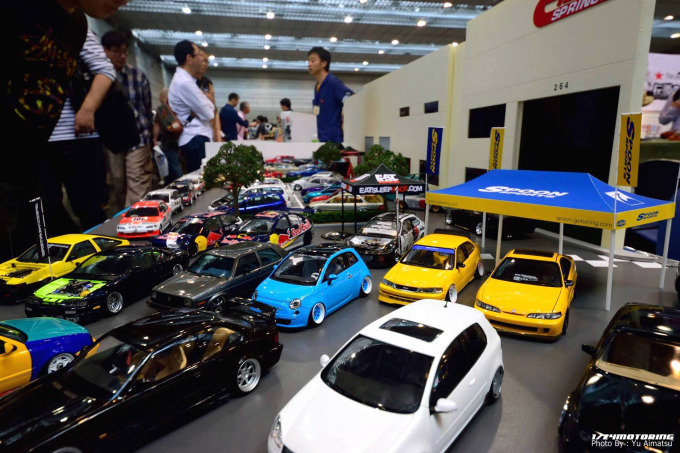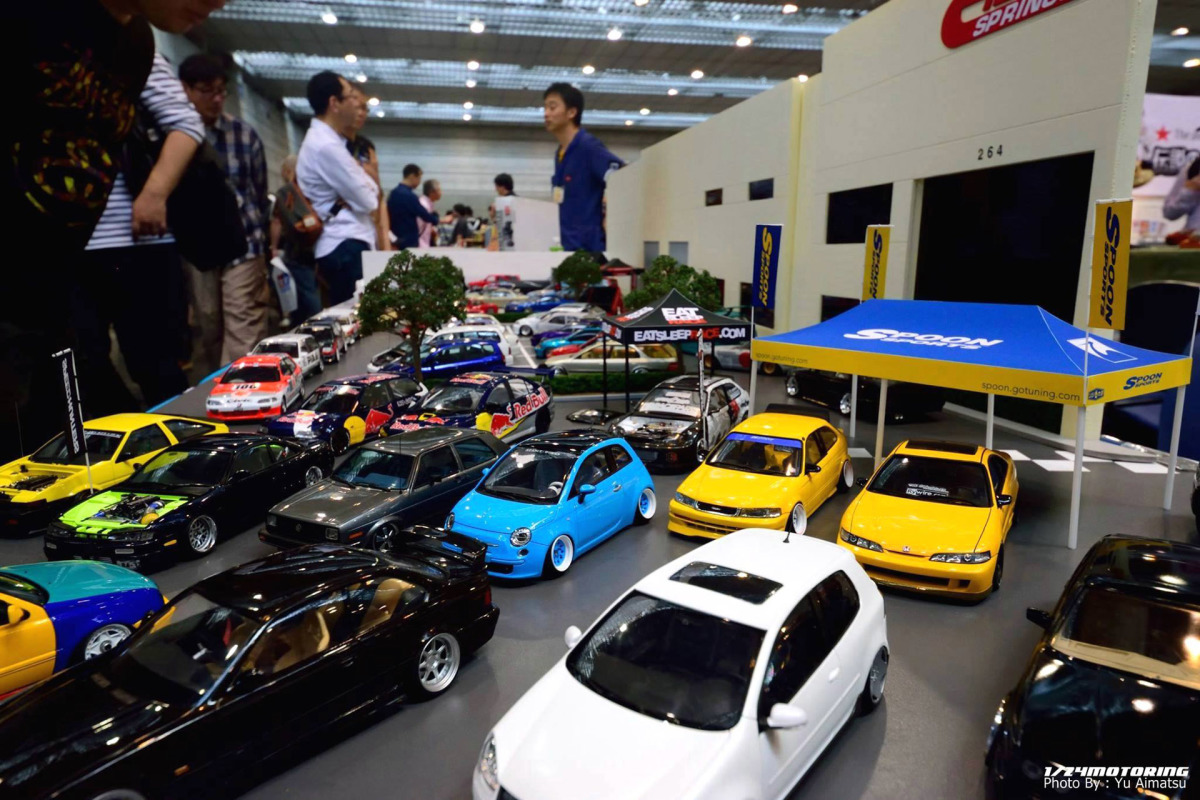 Not only are the 1/24 Motoring guys modeling masters, they are able to mimic the trends and styles of international car culture with an attention to detail that's second to none.
Be sure to check out their Facebook page for more photos of their modeling work.
Mike Garrett
Instagram: japanifornia
mike@speedhunters.com
Photos via 1/24 Motoring