Choose Your Pony
No matter which way you look at it, the Ford Mustang is one of the most iconic vehicles of all time. It's got a huge fanbase across the world and a heritage that spans back over five decades. It's an automotive legend by any definition.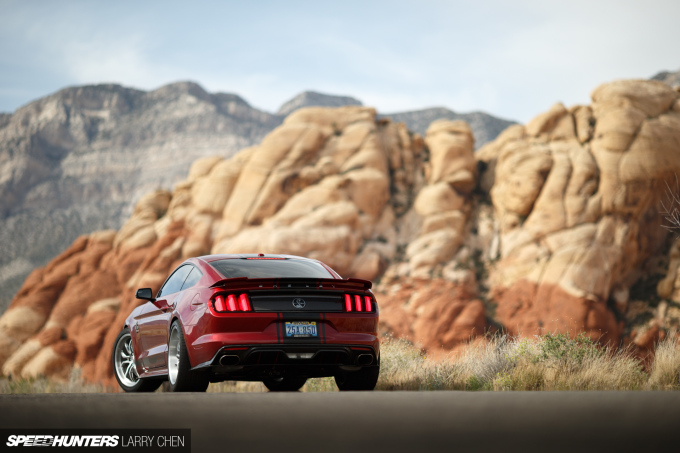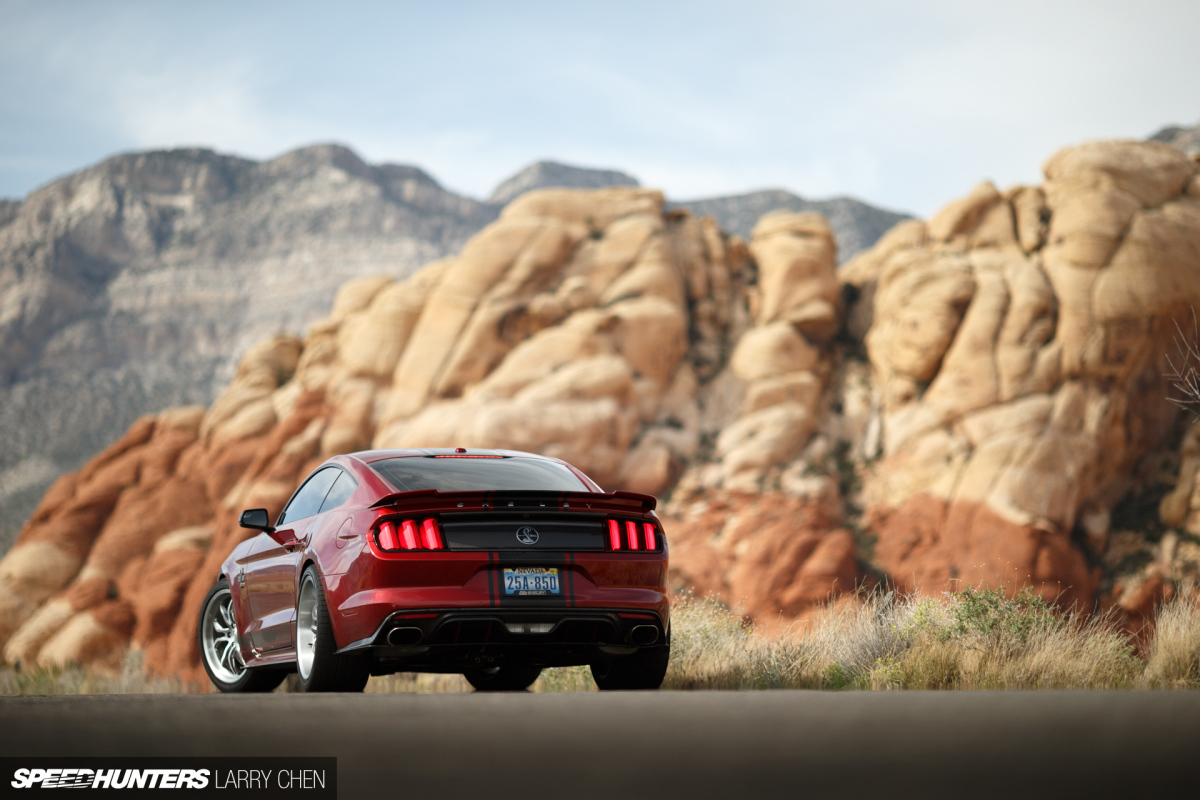 There are many reasons why people have been drawn to the Mustang over its history; the styling is a big one, as is its affordability and ample horsepower. But what I think best defines the Mustang is its incredible versatility as an enthusiast car.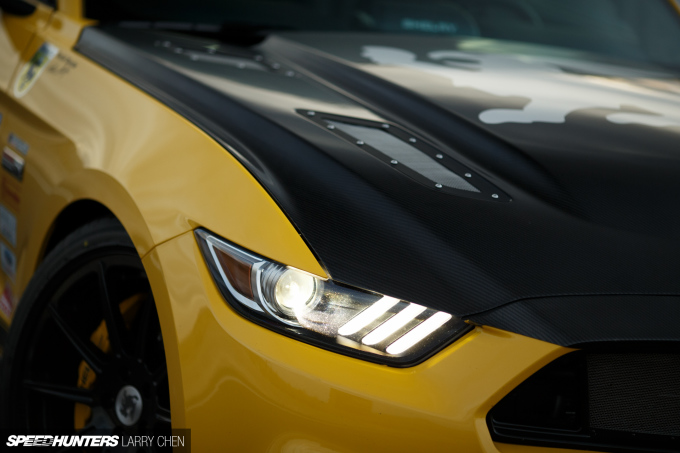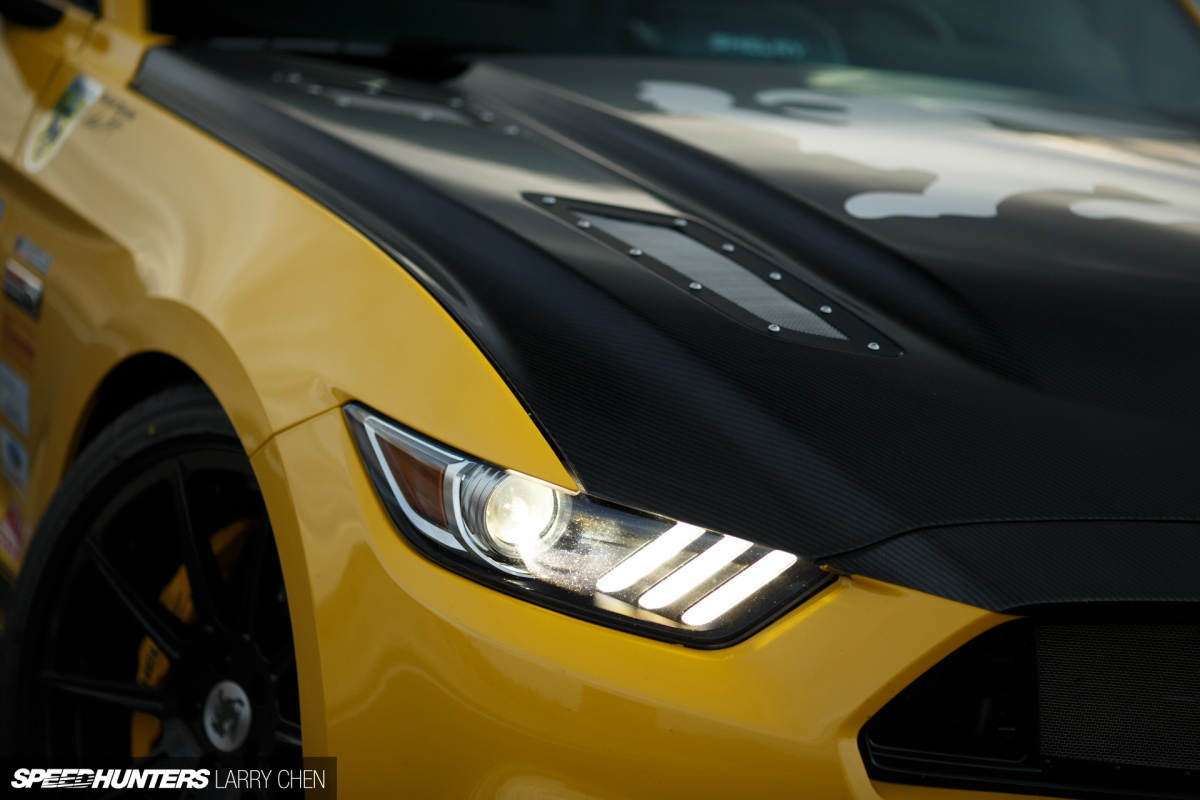 From fun and simple daily drivers to weekend drag racers and road course specials, the Mustang is a car that can be anything to anyone. And that's never been more true than right now.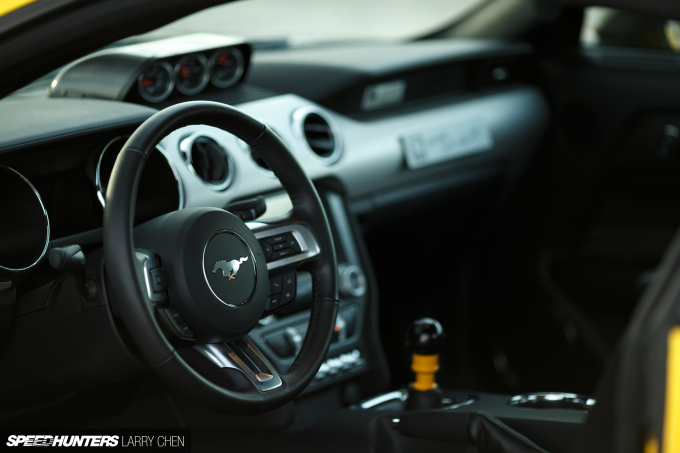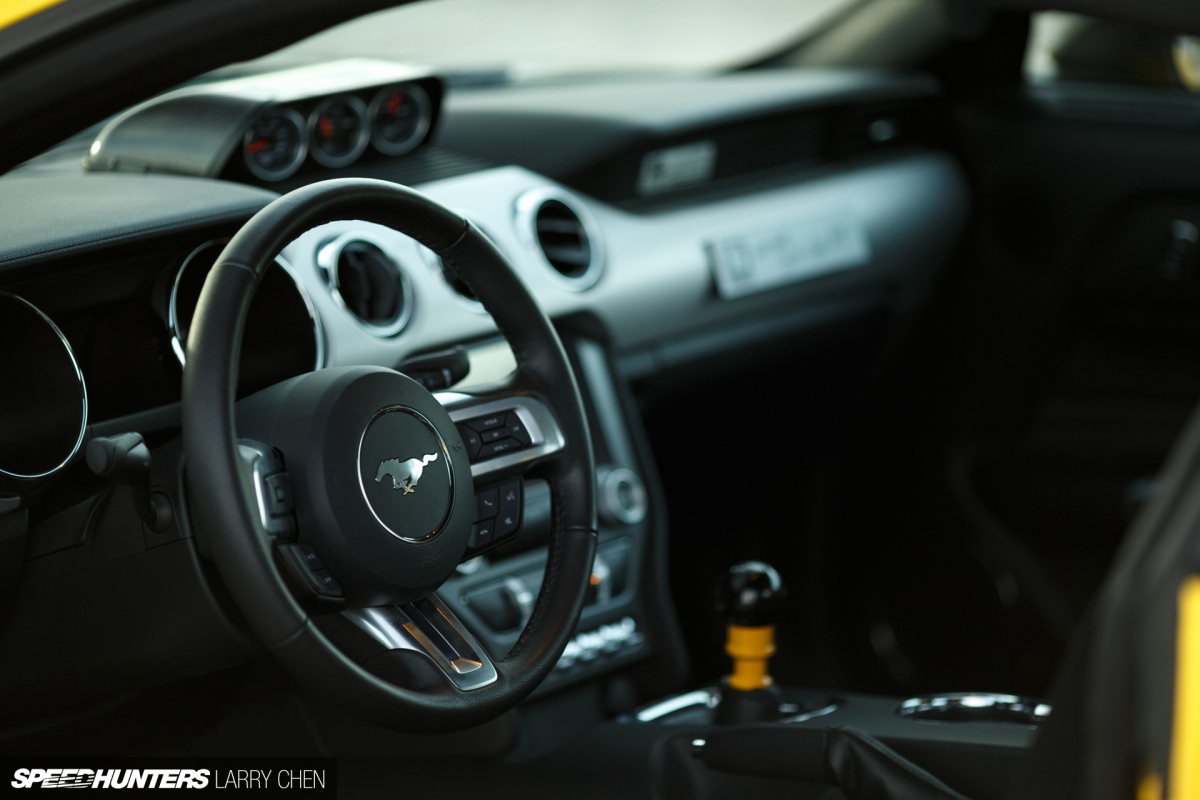 With the introduction of the new S550 platform, the Mustang line-up has become even more diverse. There are V6s that would put '60s-era big blocks to shame, a mod-friendly turbo four-cylinder, the GT's 5.0 liter V8 and the exotic GT350 and GT350R models.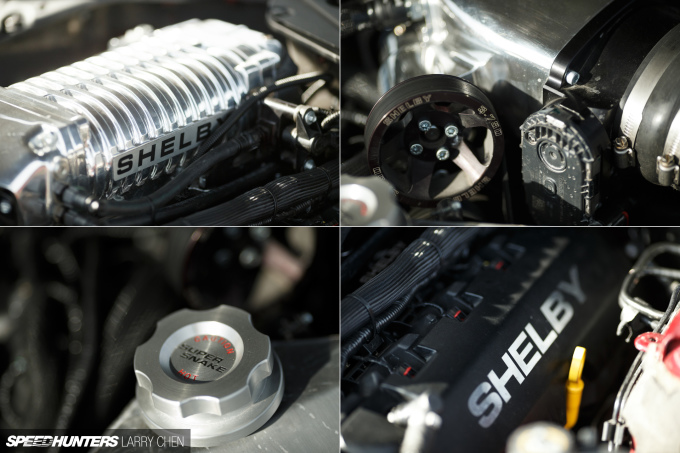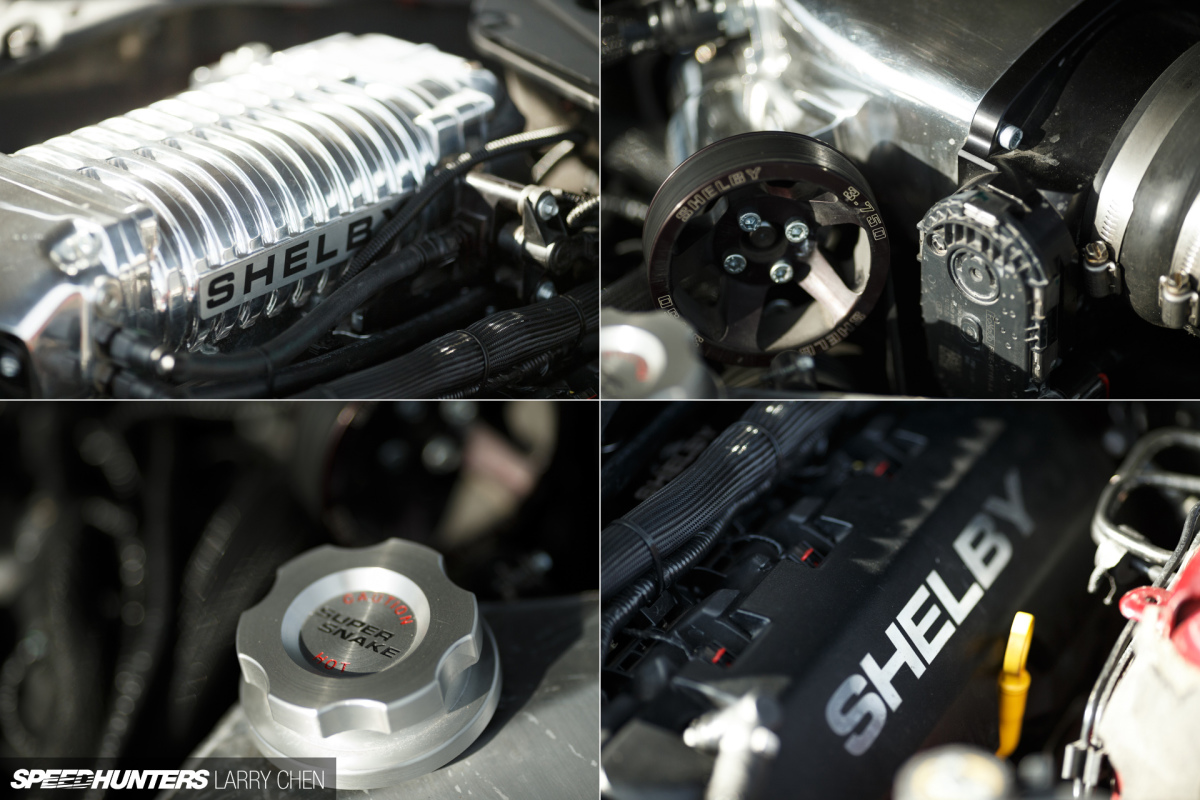 And it's not just Ford itself that's been giving enthusiasts so many choices with the new Mustang. Aftermarket companies are reworking the Mustang into their own unique creations, and they're completely different from one another.
Doing Shelby Things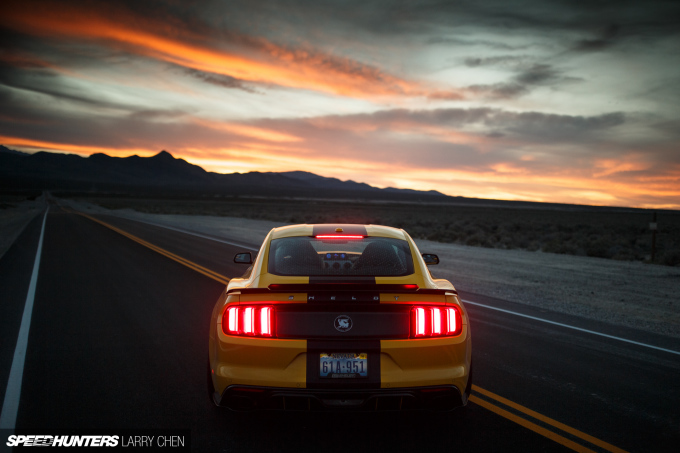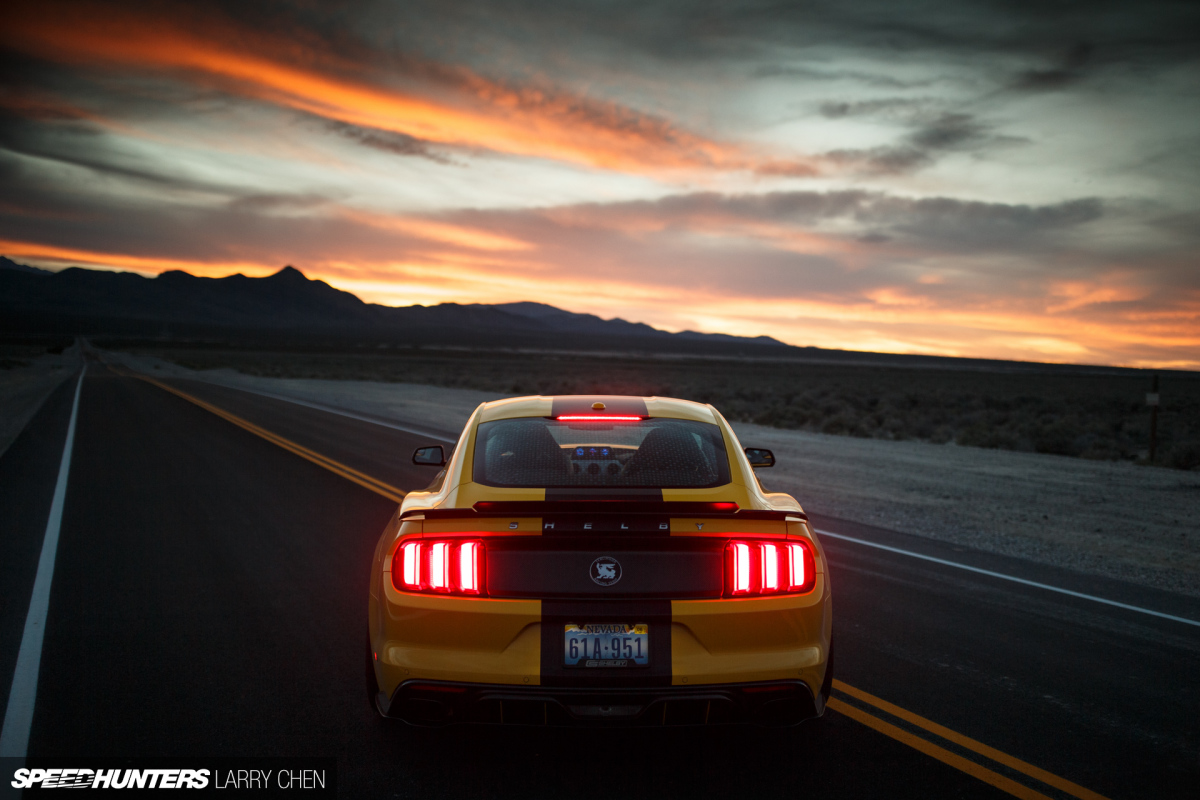 We recently had a chance to spend some time with a couple of these cars in and around Las Vegas – the home of an operation which needs no introduction: Shelby American.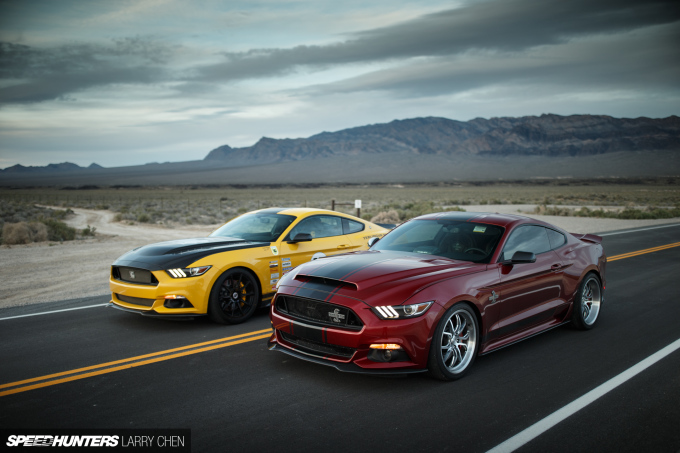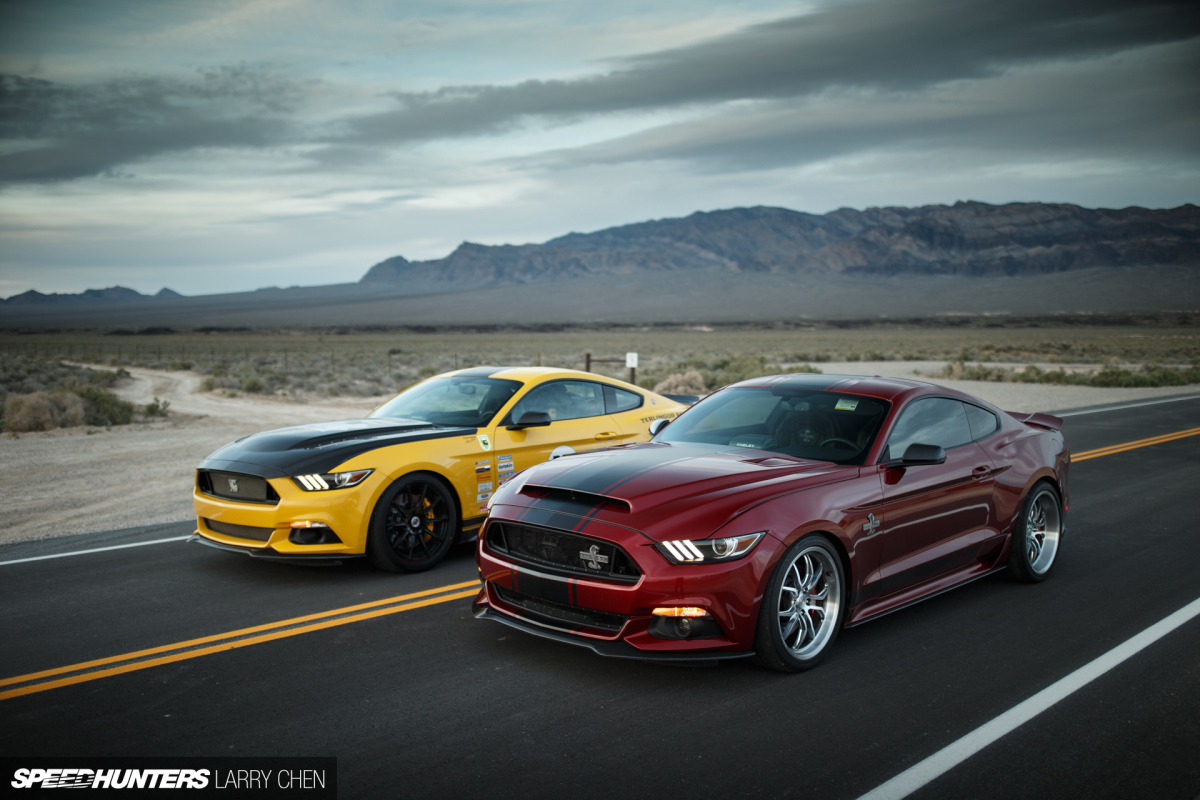 Say hello to the latest iterations of the Shelby Super Snake and the Shelby Terlingua. Both of these products are based on the standard issue Mustang GT, which comes from the factory sporting Ford's potent 5.0-liter Coyote V8.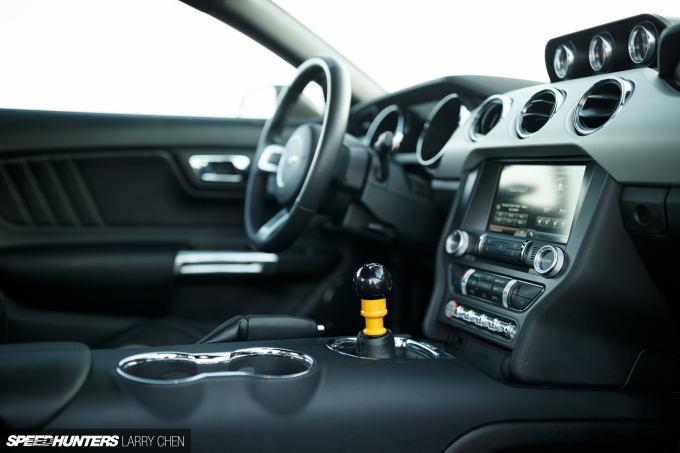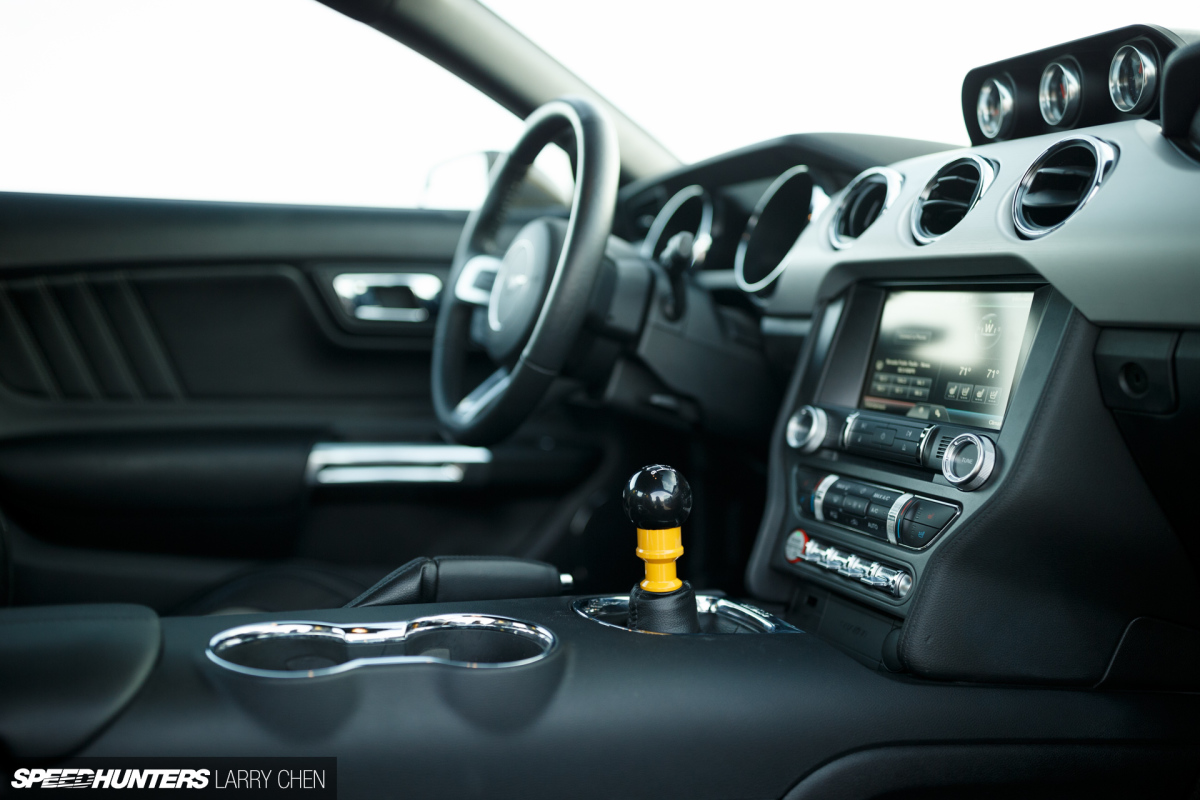 But from there, the folks at Shelby get a little wild, fitting the Mustangs with various upgrades of the performance and cosmetic variety. And the result is two professionally modified machines with the fit and finish of brand new cars.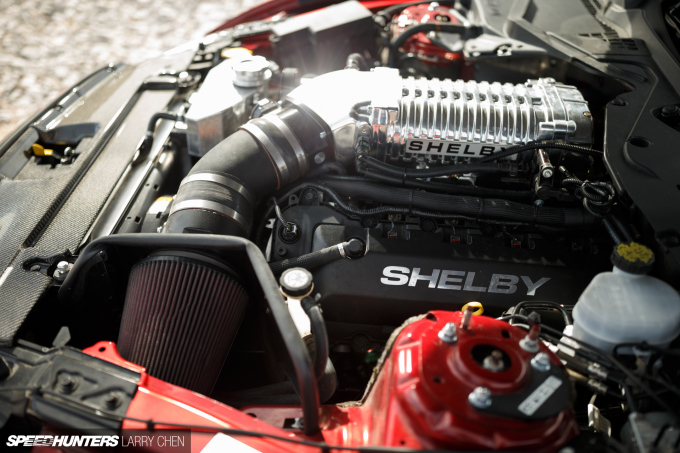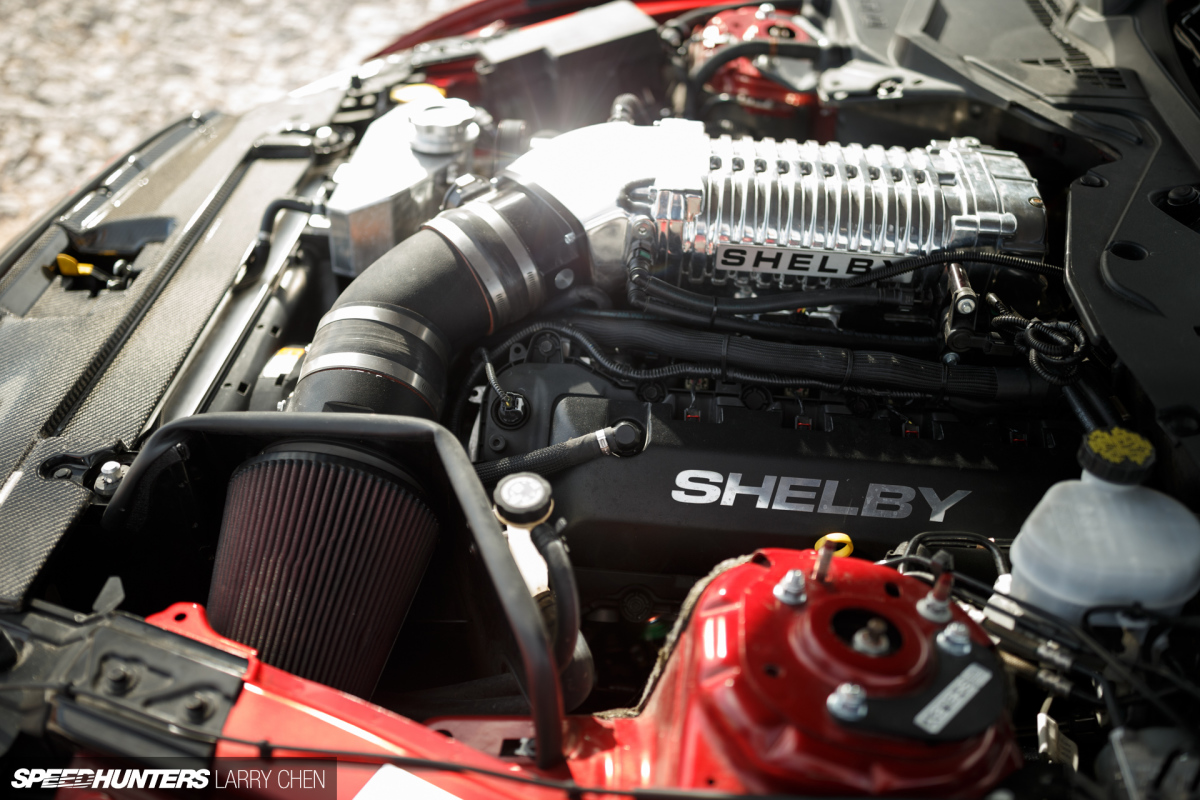 More power is a big part of the equation; the Super Snake comes standard with a Ford Performance supercharger kit, but if more power is desired customers can spec Whipple or Kenne Bell blower kits that are good for upwards of 750 horsepower.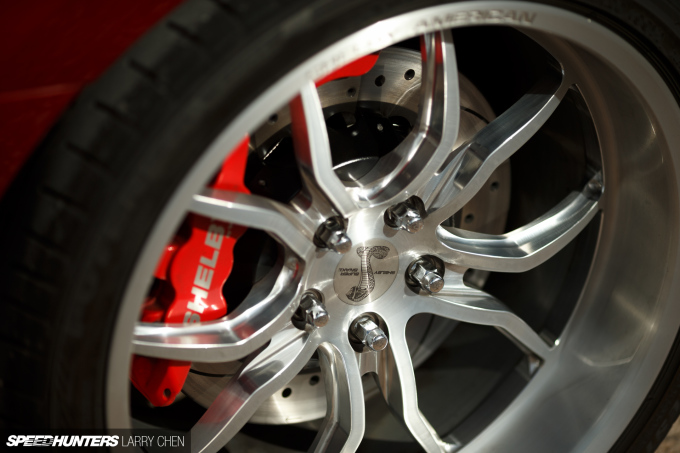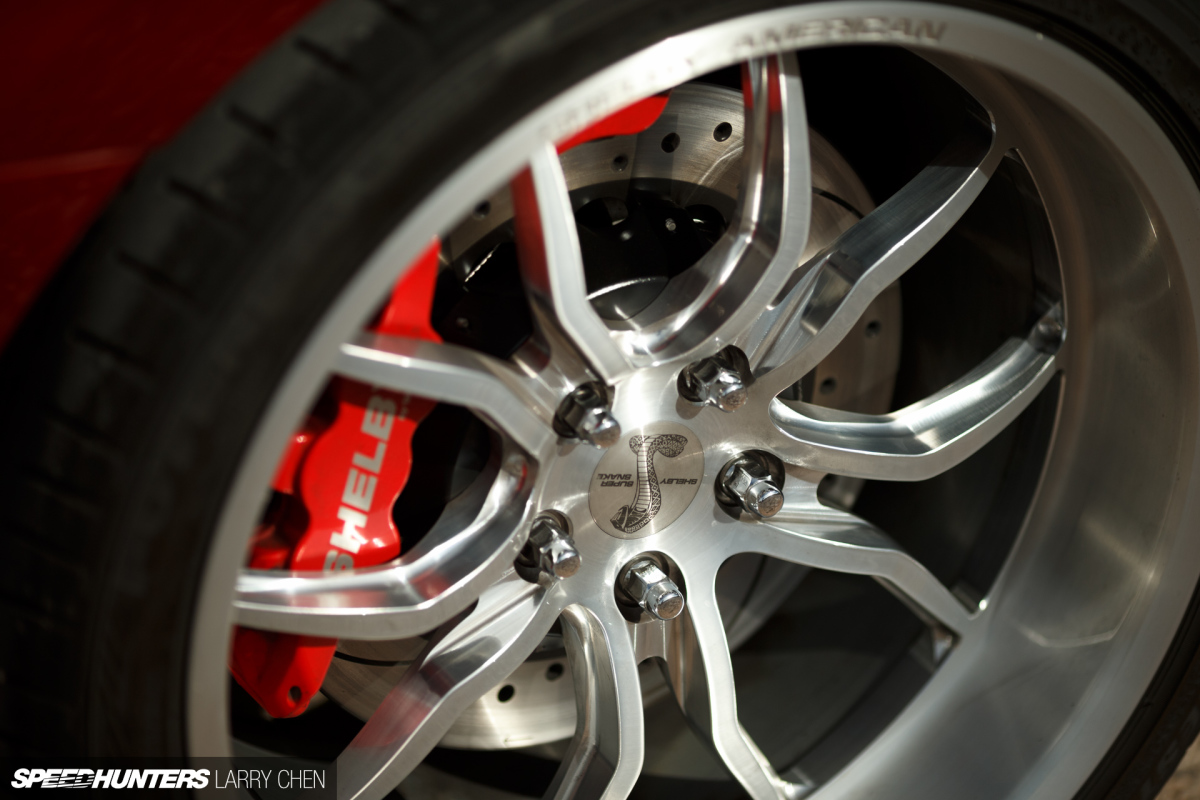 Balance is important for Shelby, so plenty of thought has been given to the chassis and suspension to handle the additional power. The Super Snake also comes with strengthened half shafts, Ford Performance suspension and Wilwood 6-piston brakes up front.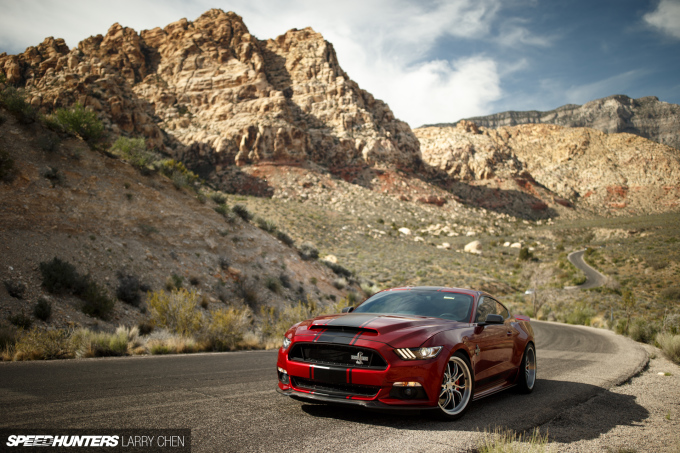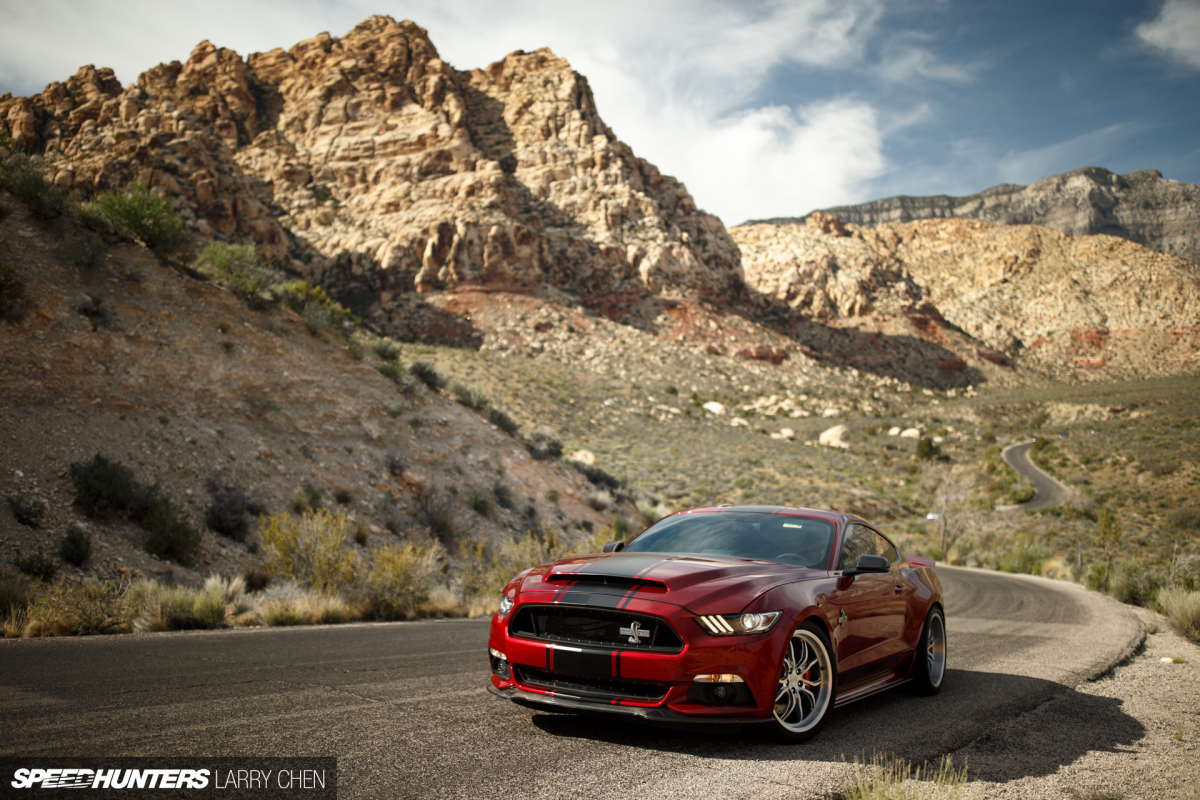 The exterior also sees numerous upgrades, with just about all of the pieces being constructed in carbon fiber. That includes the scooped hood, front splitter, rocker panels, rear spoiler and rear diffuser.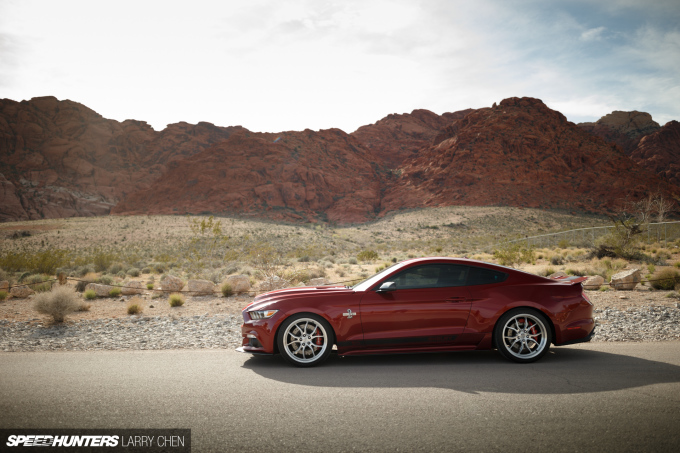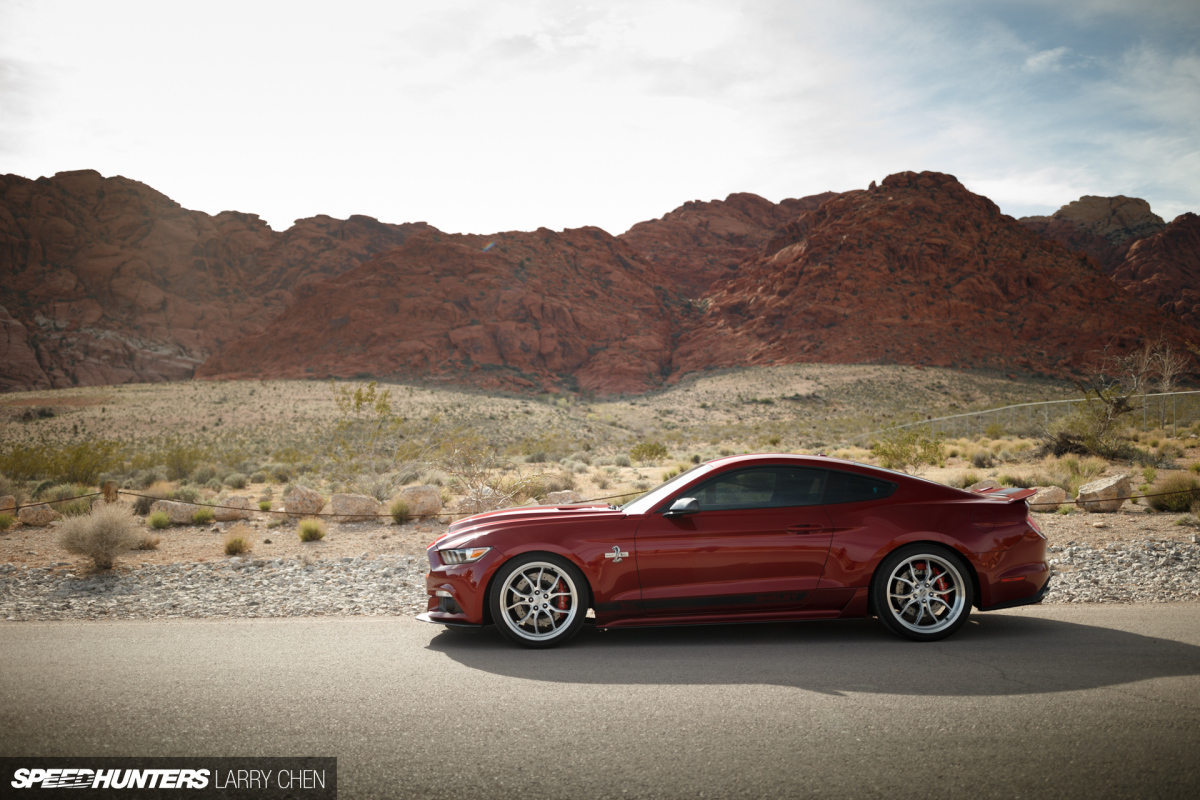 The Super Snake also gets a set of 20-inch split five-spoke staggered wheels made by Weld Racing, and the tires are upgraded to Michelins.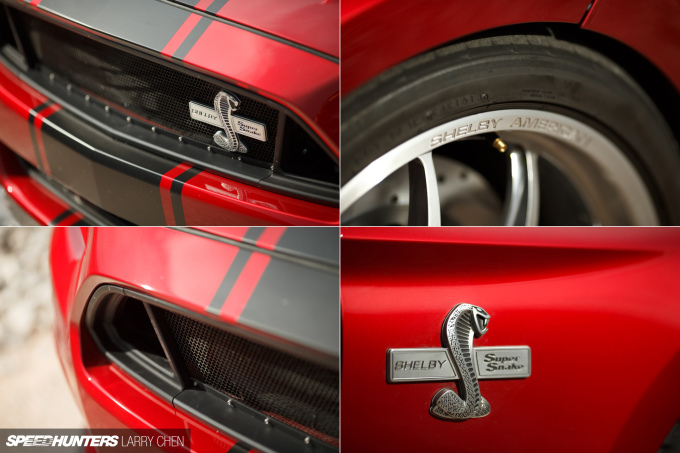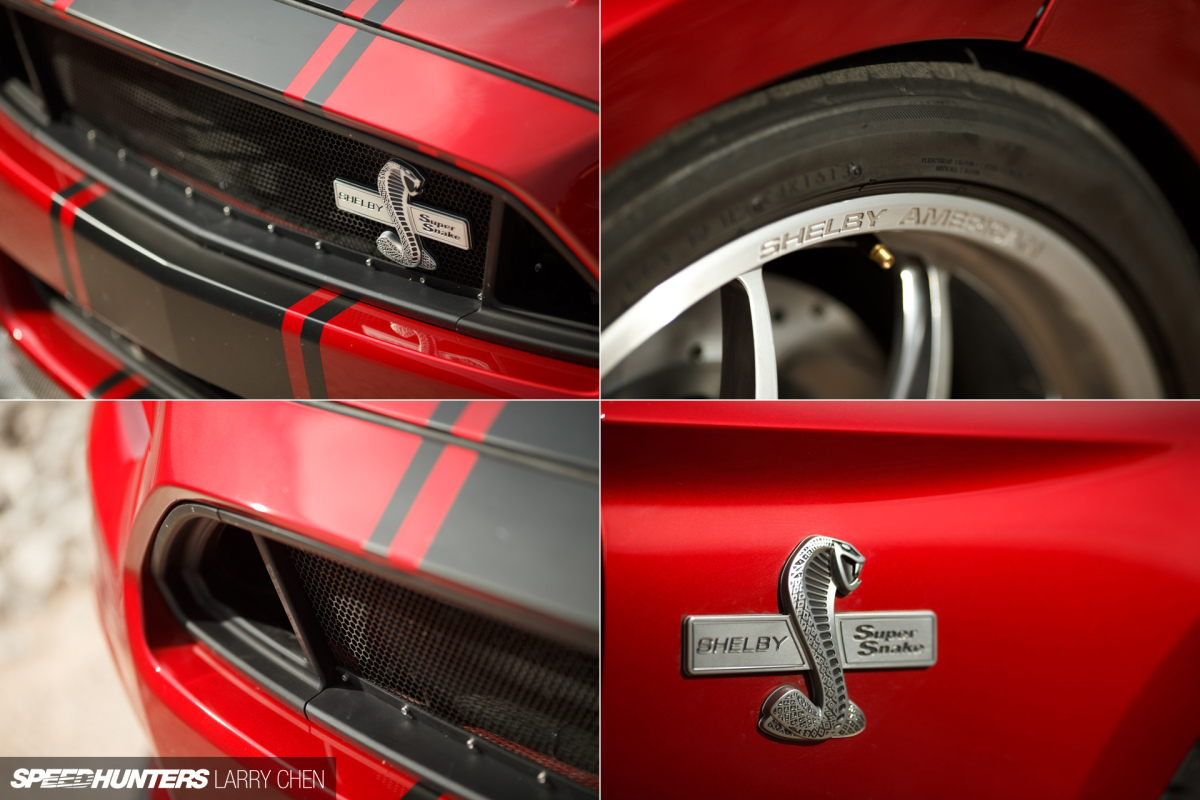 Needless to say, the special model also receives a unique stripe package and plenty of Super Snake badging across the exterior.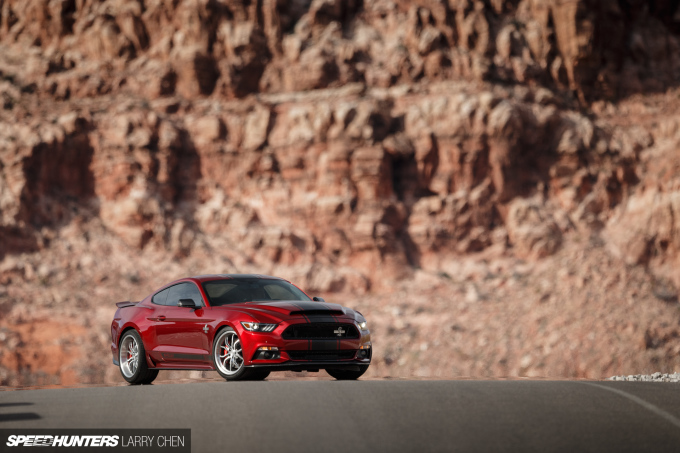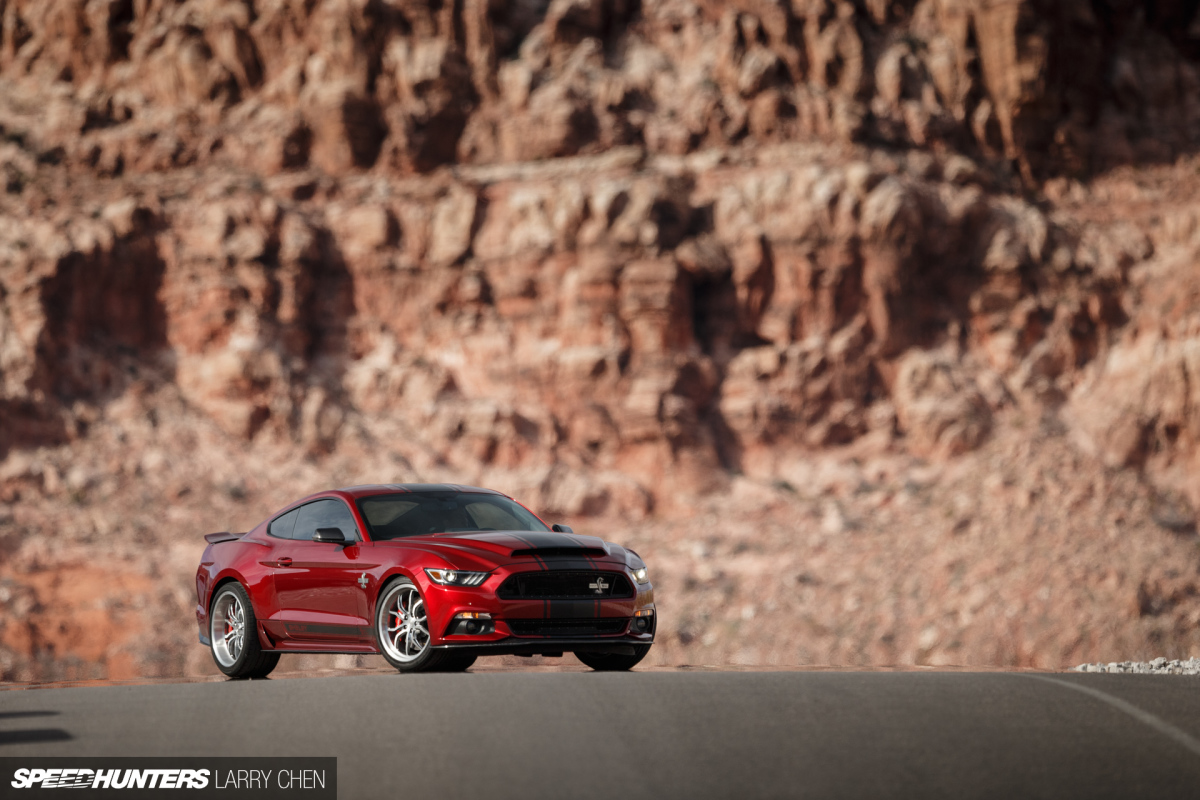 It's a pretty complete package straight out of the Shelby American box, but there are even more upgrades available for those looking to take their cars to the next level and beyond. Customers can spec their Super Snake with larger rear brakes, racing seats, differential and transmission coolers, and other parts designed for track use.
The Legend Of Terlingua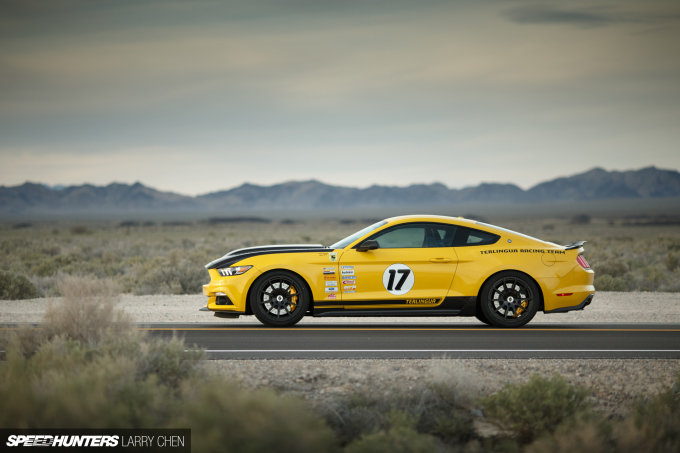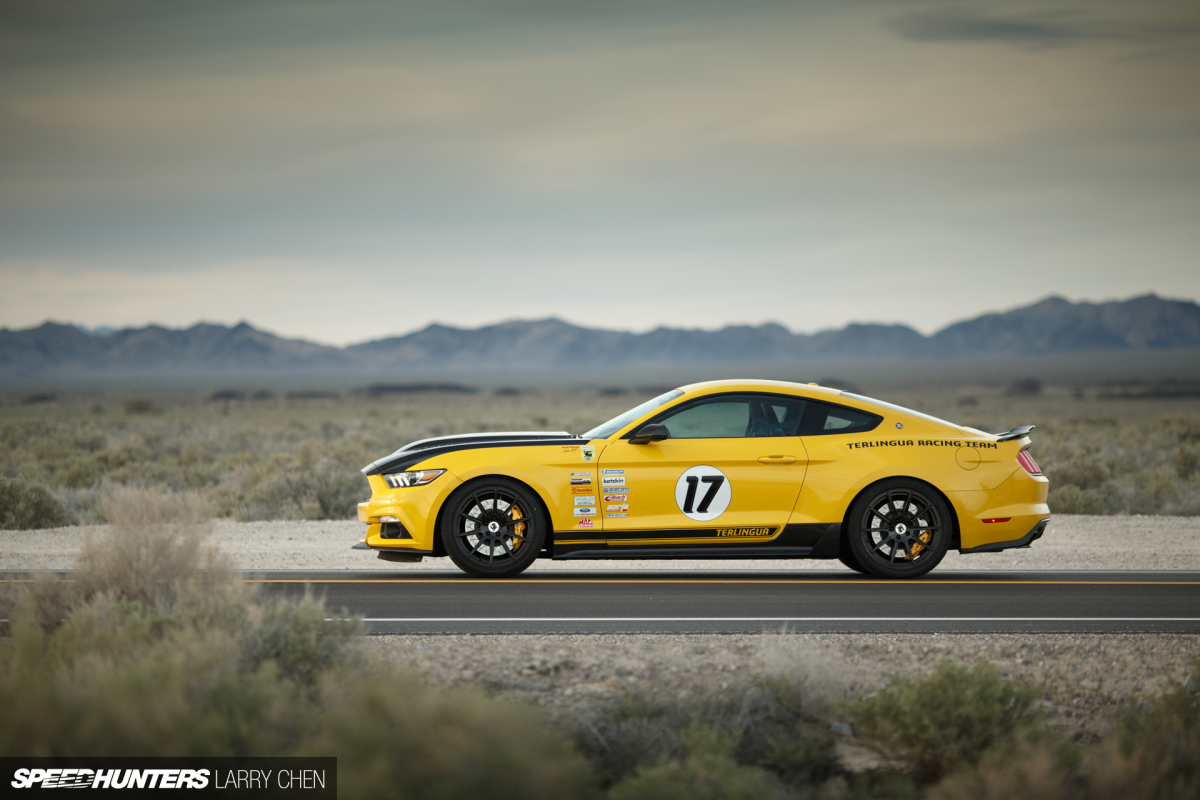 And that brings us to the Shelby Terlingua. This is a car that shares its roots with the Super Snake but is focused even more towards track racing.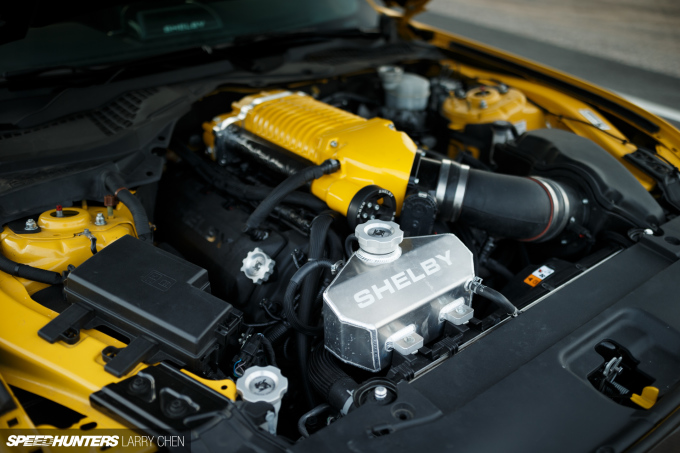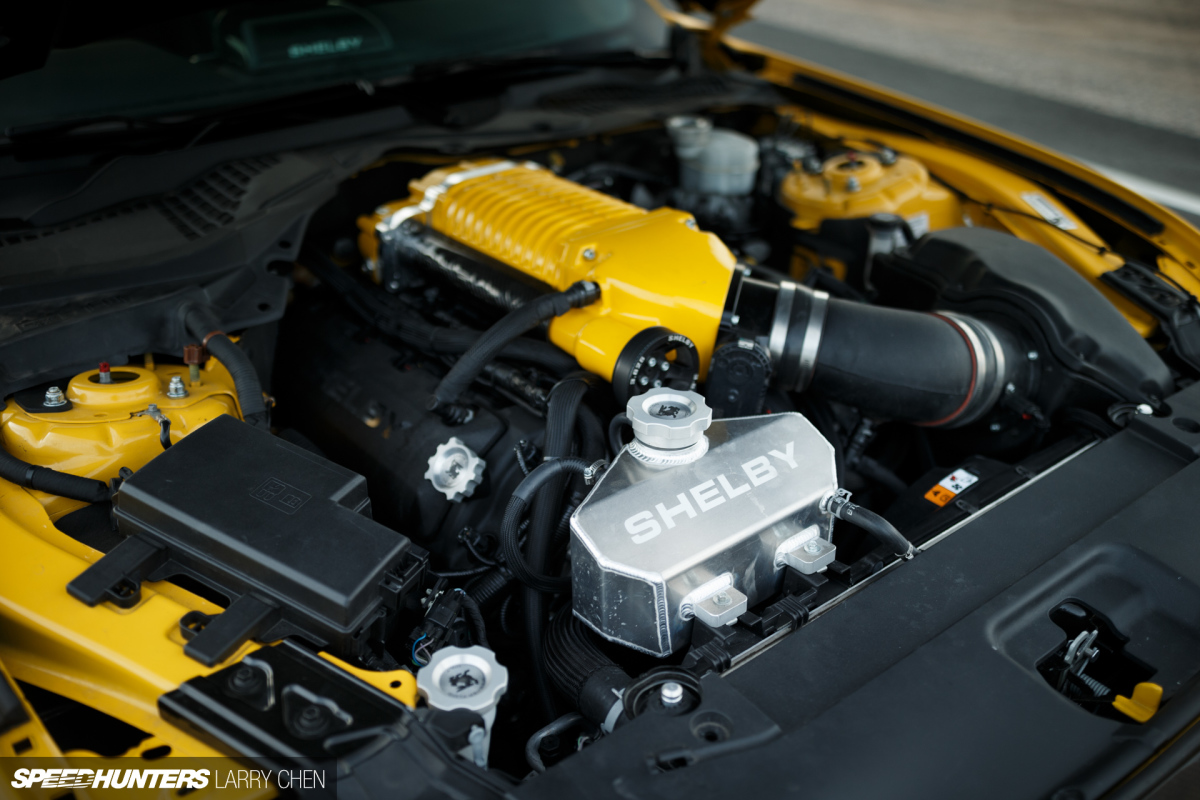 It comes standard with a Whipple supercharger setup that's finished in yellow to match the Terlingua's signature body color. Total output: 750 horsepower.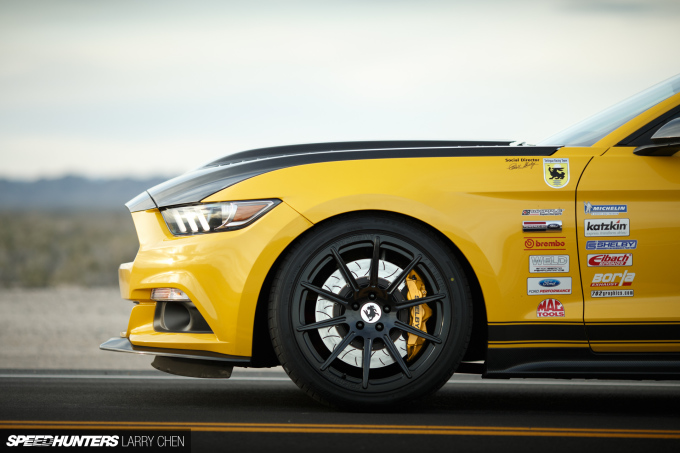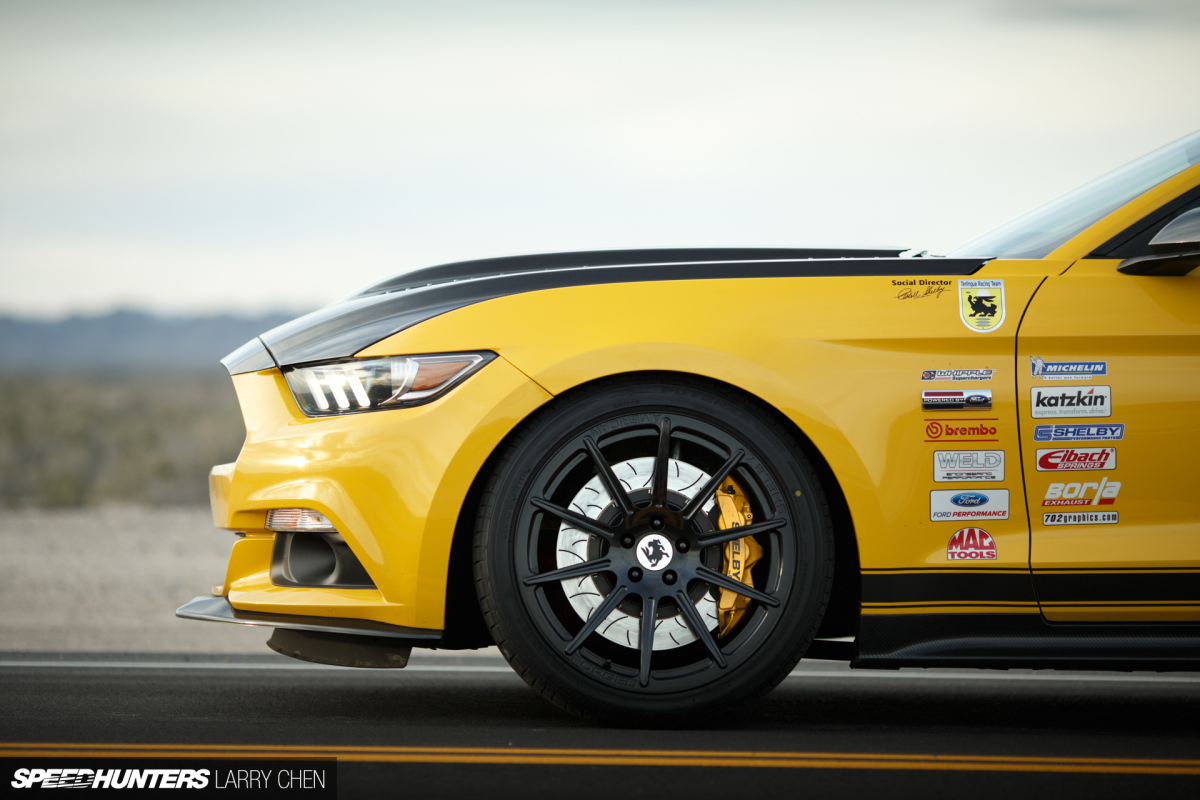 It also receives adjustable suspension, caster and camber plates, and an even larger set of 6-piston front and 4-piston rear brakes.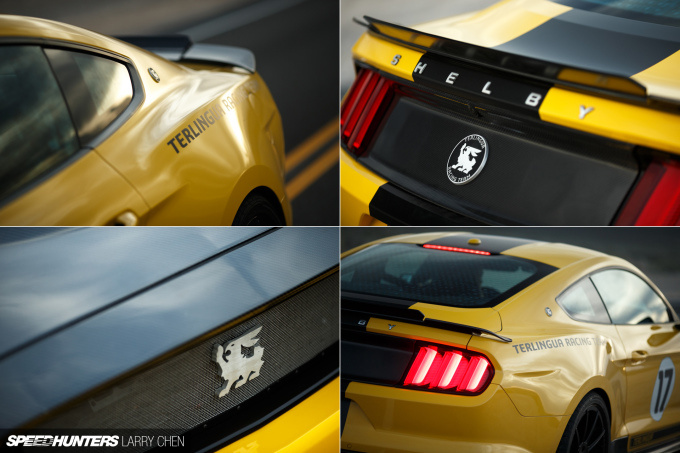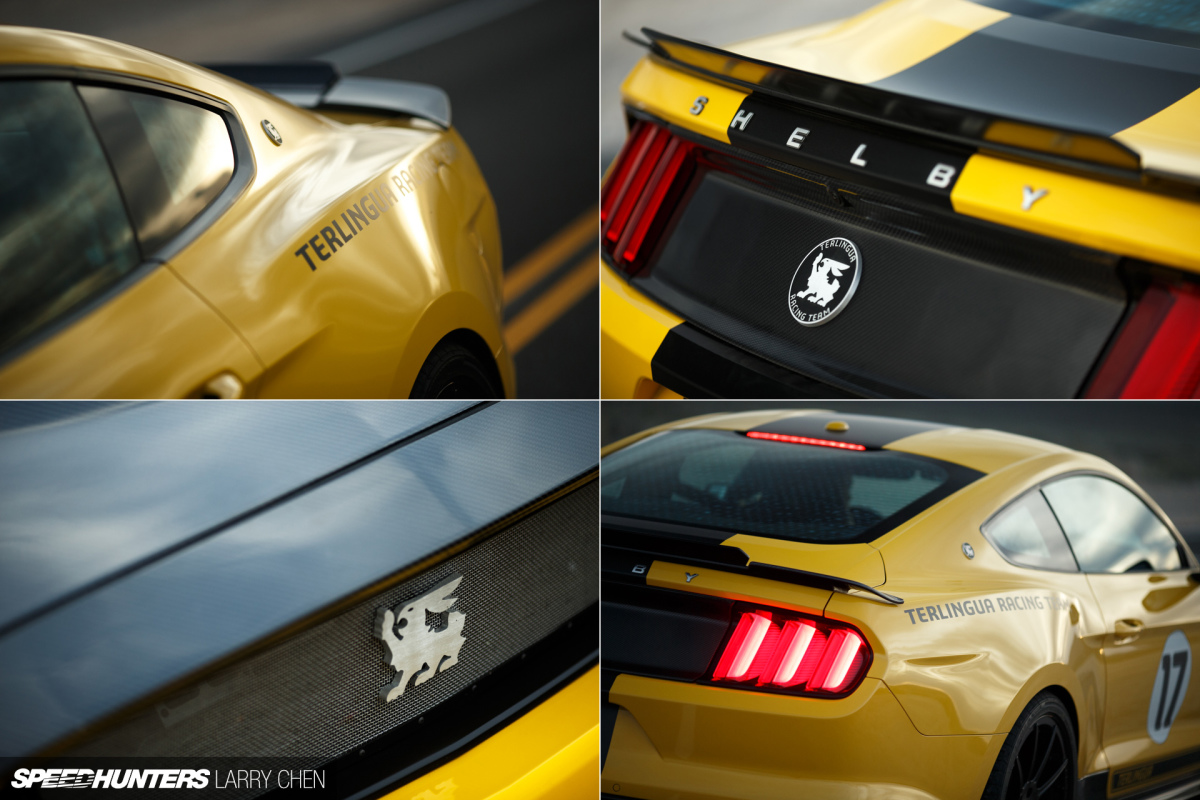 The Terlingua is a homage the original Shelby Terlingua Trans-Am Mustang of the '60s, and along with its unique badging there's also a couple of classic meatballs on the doors.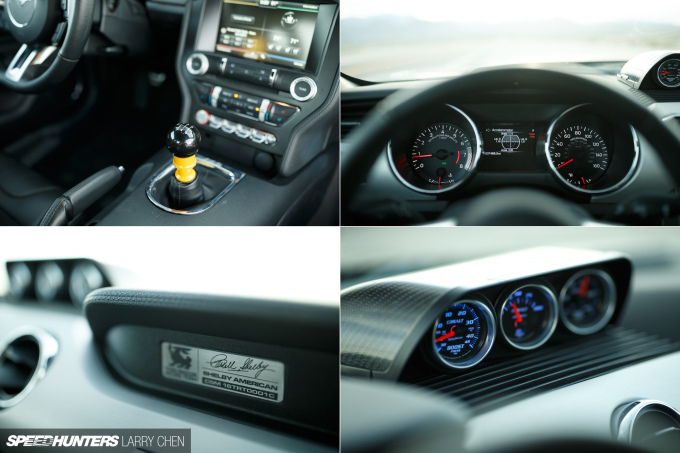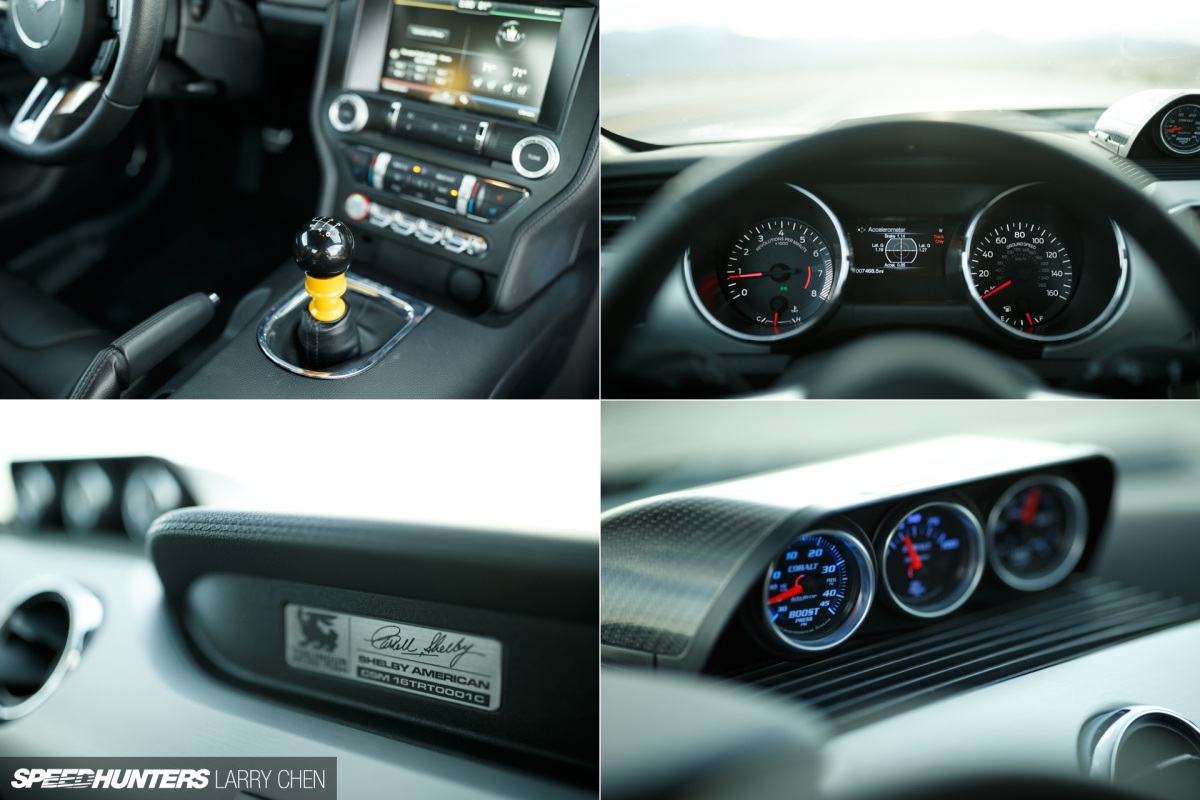 The branding continues inside with a plaque honoring Carroll Shelby, Bill Neale and original Terlingua driver Jerry Titus.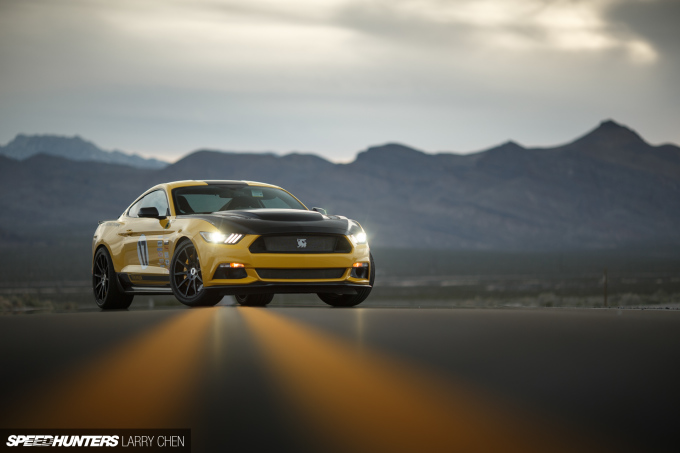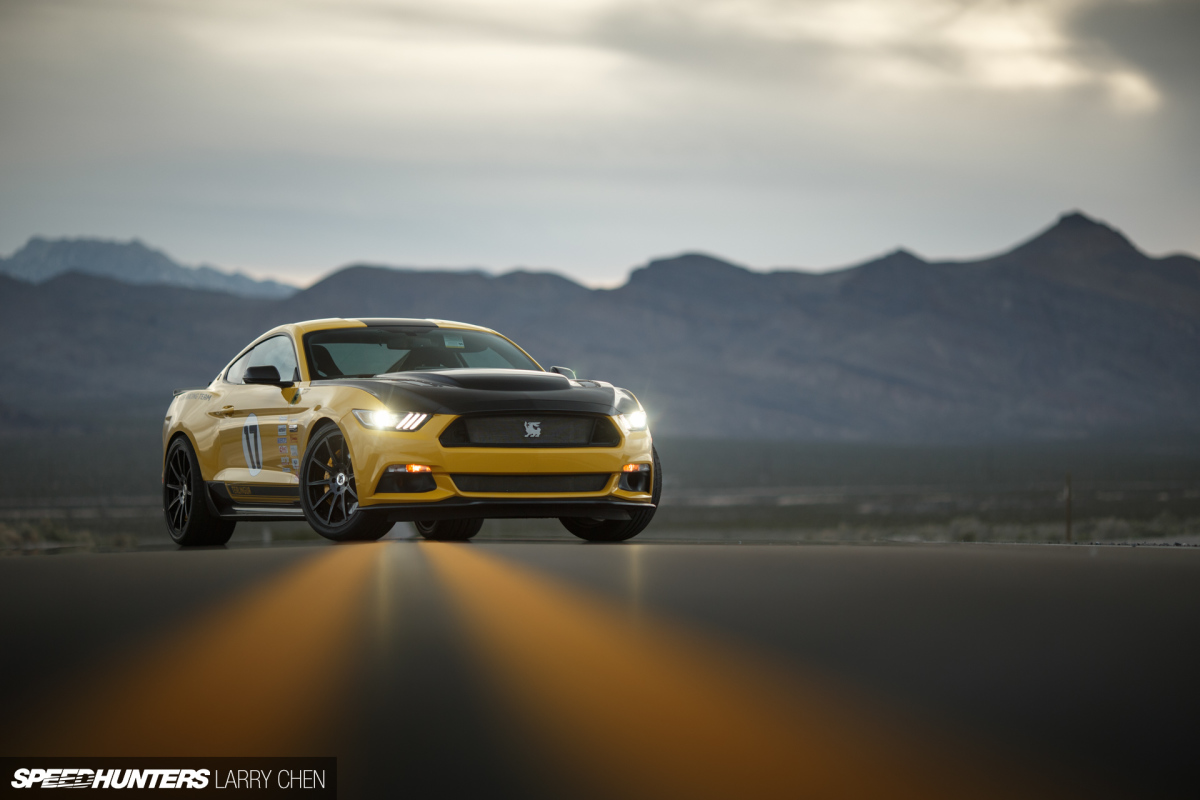 There are optional upgrades for the Terlingua as well, including Sparco racing buckets, a 4-point roll bar and Penske shocks.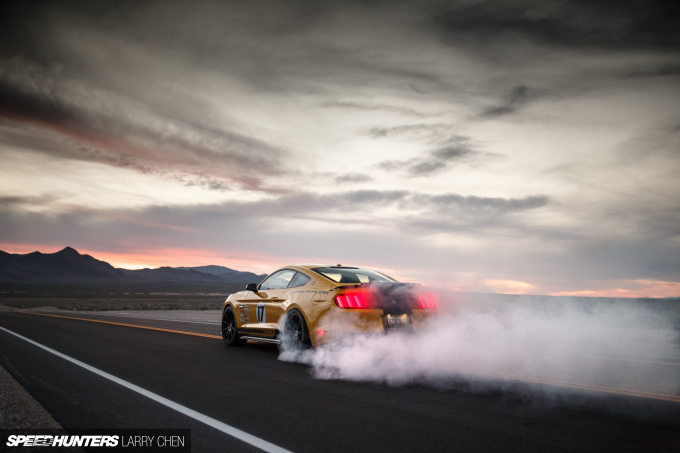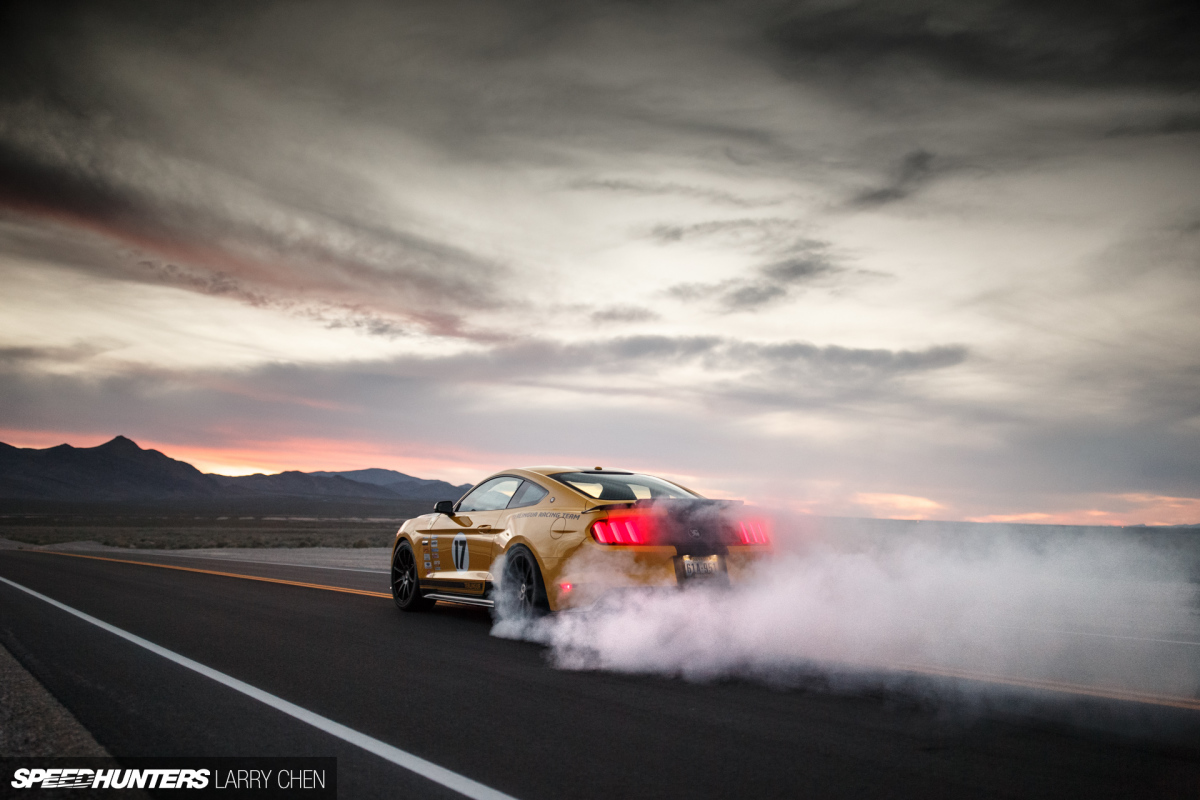 Production for both models is limited with 300 Super Snakes to be built per year and just 75 Terlinguas. Let's hope that the collectors who buy them do more than just store them.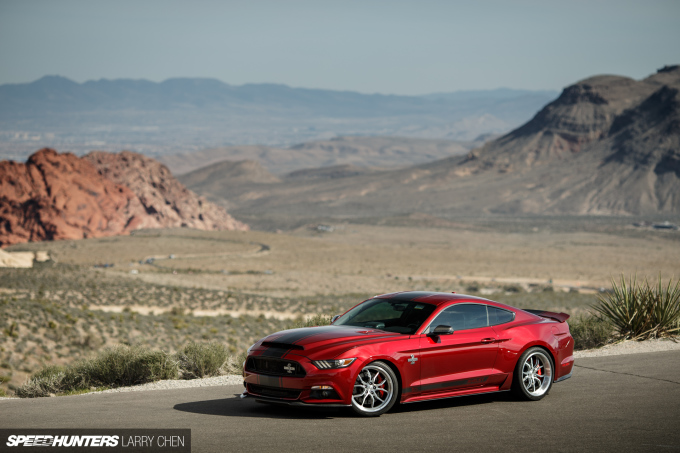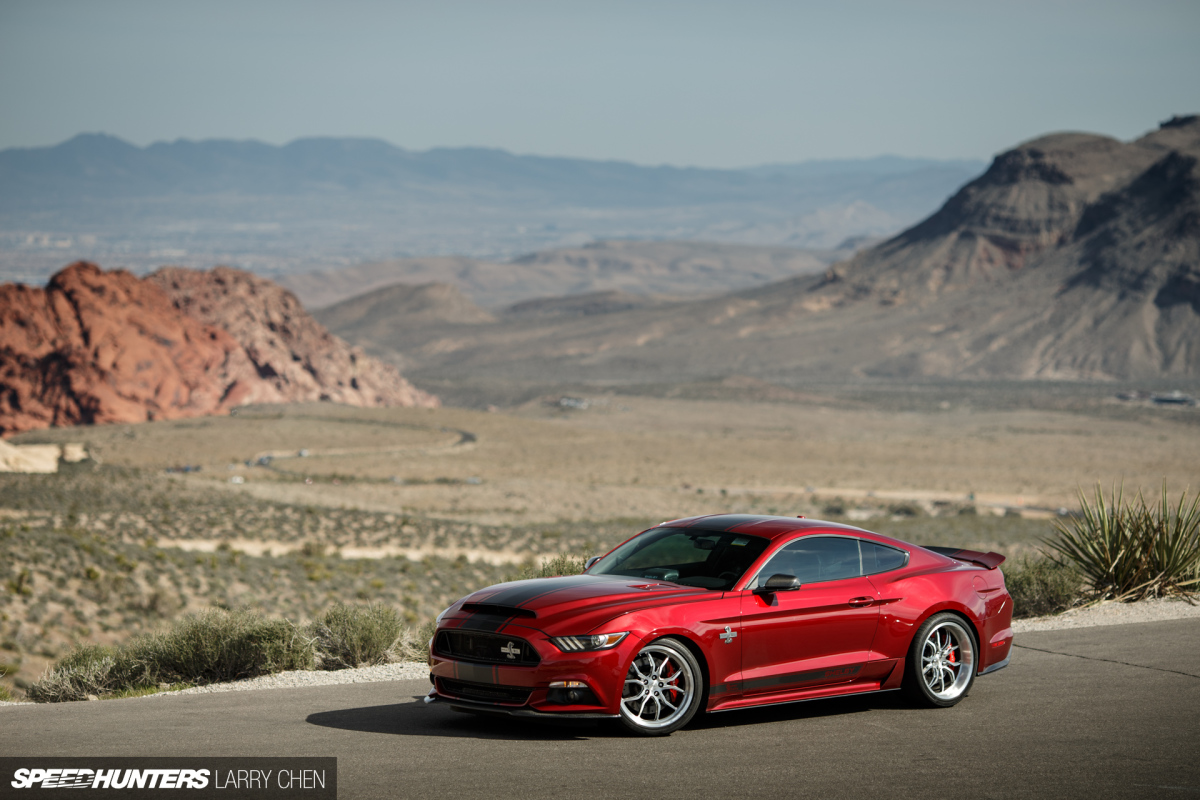 Those looking to enjoy a late model Mustang have no shortage of options, and the Shelby Super Snake and Terlingua are just two more examples of the modern car enthusiast being able to enjoy levels of streetable performance that would have been unimaginable when Carroll Shelby first started doing his thing in the '60s.
It's all progress, baby.
Mike Garrett
Instagram: japanifornia
mike@speedhunters.com
Photos by Larry Chen
Instagram: larry_chen_foto
larry@speedhunters.com
Cutting Room Floor