The Flavors Of Drift
Even though they might be carefree and laid back when compared to those that follow more established motorsports, drifting fans are an opinionated bunch.
You don't have to go far to find a colorful discussion about drifting; sometimes people argue about judging calls at professional events, sometimes they argue over which engines should or shouldn't be in drift cars, and sometimes they just argue about the state of the sport itself.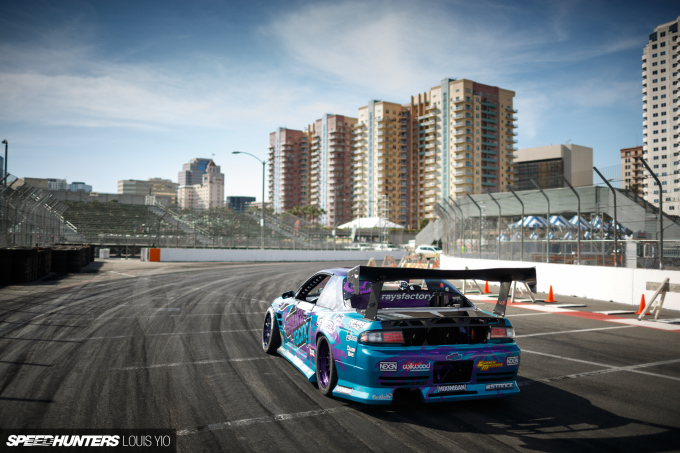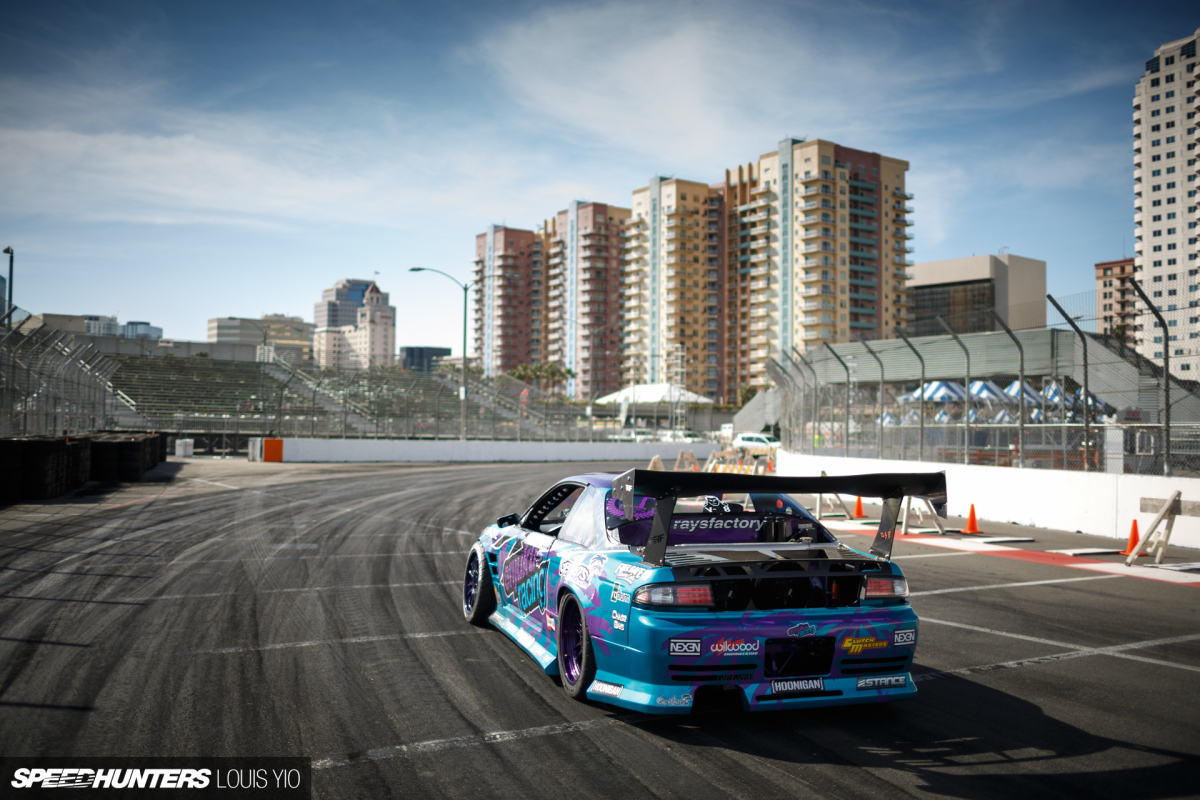 I've always tried to take a balanced look at the growth of drifting. Like many others, I first became attracted to the sport watching videos and reading magazines from Japan, and I fell in love with what I saw.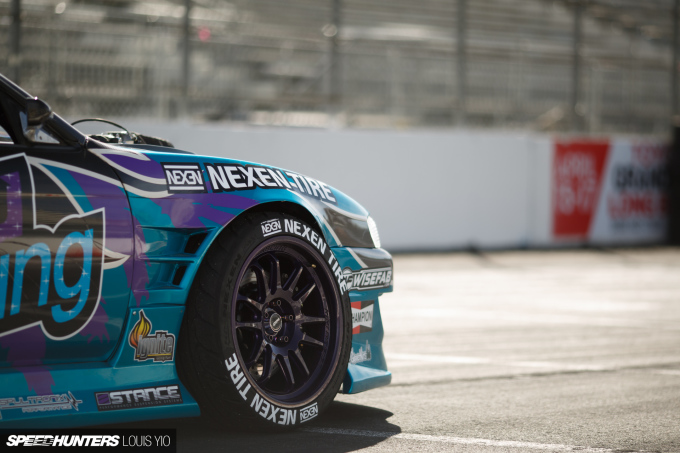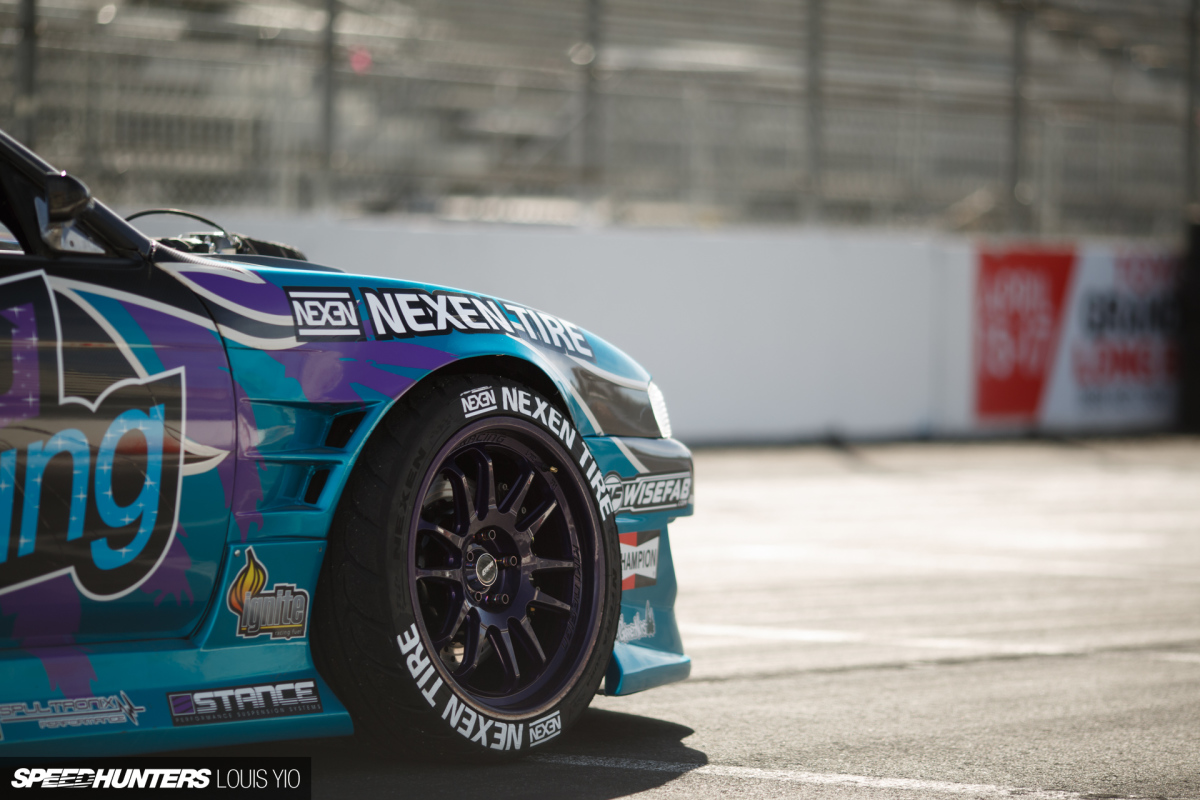 And I still love that '90s and early 2000s Japanese-influenced drift style. The good-looking cars, the simple, modestly-powered engine setups and the general fun-over-competitiveness vibe.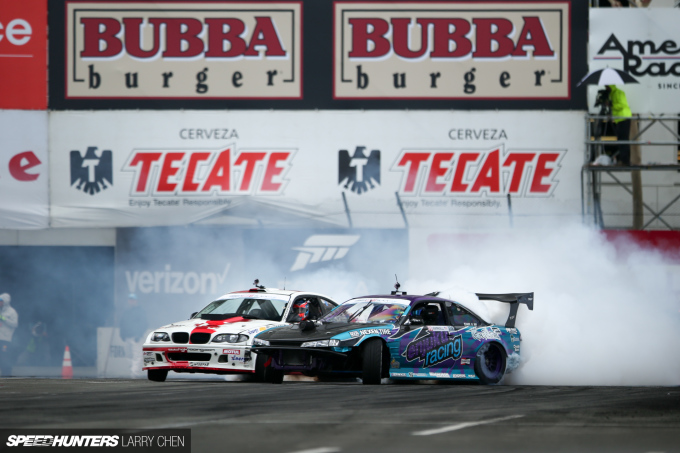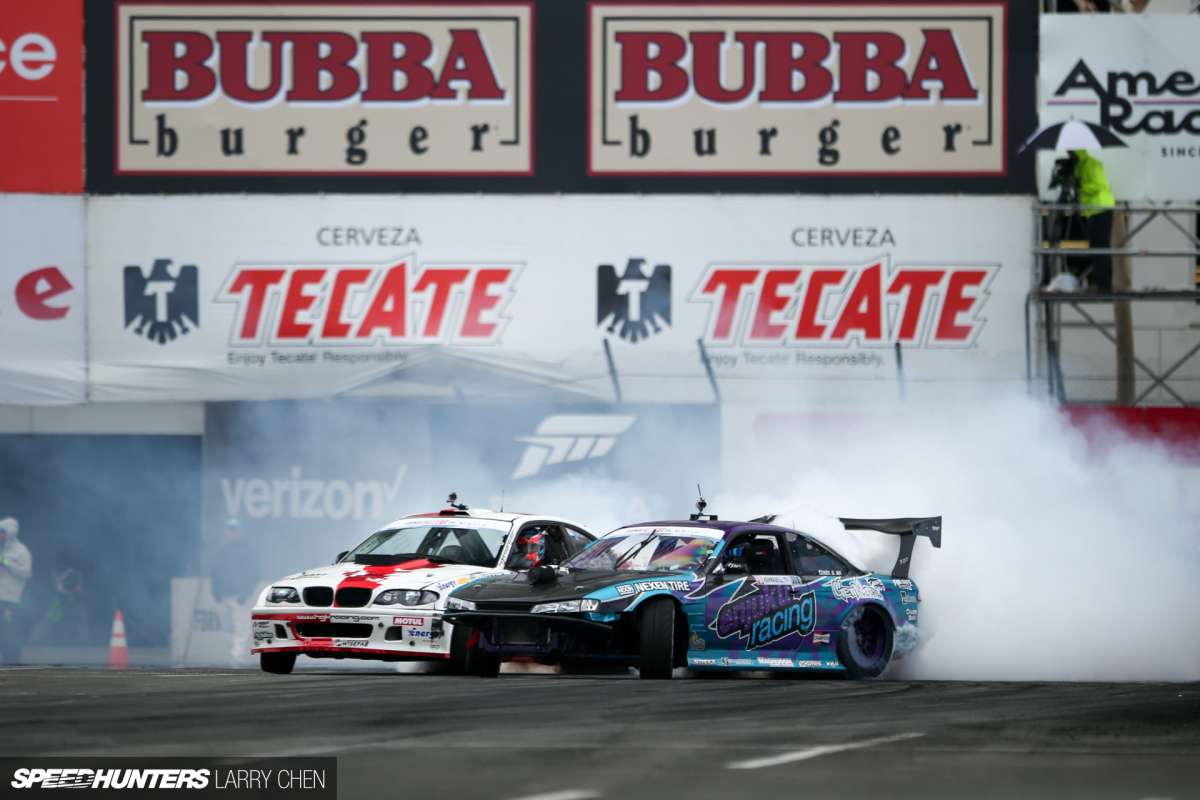 But as the sport continued to grow and spread beyond the shores of Japan, it was clear that big changes were in store for drifting. It was simply inevitable.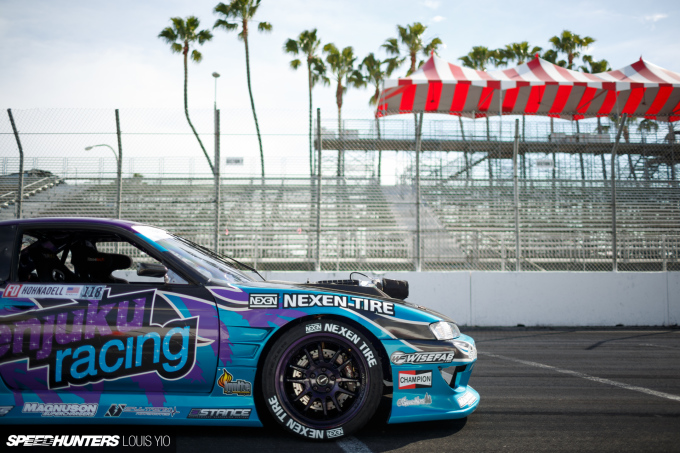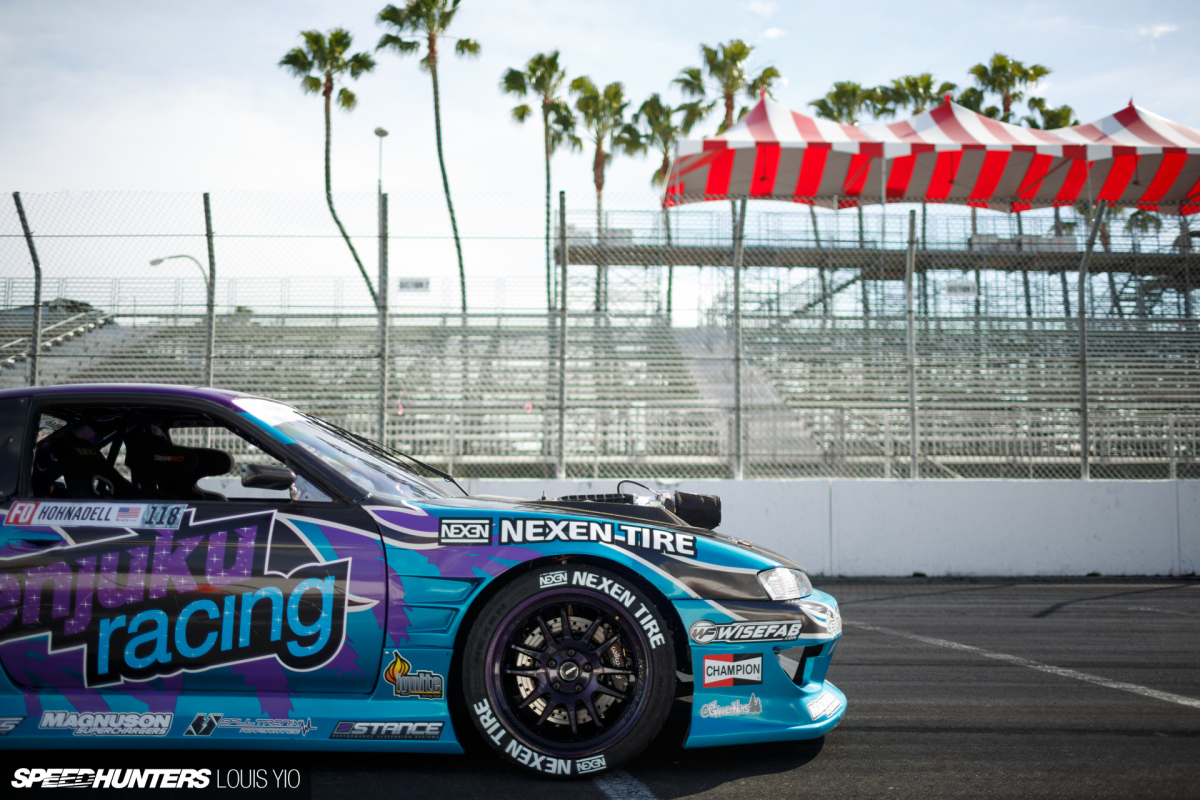 Not long after it arrived stateside, American drifting began to develop its own identity. Today it's blossomed into its own unique phenomenon, often to the chagrin of diehard JDM fanboys. I simply say 'why not?'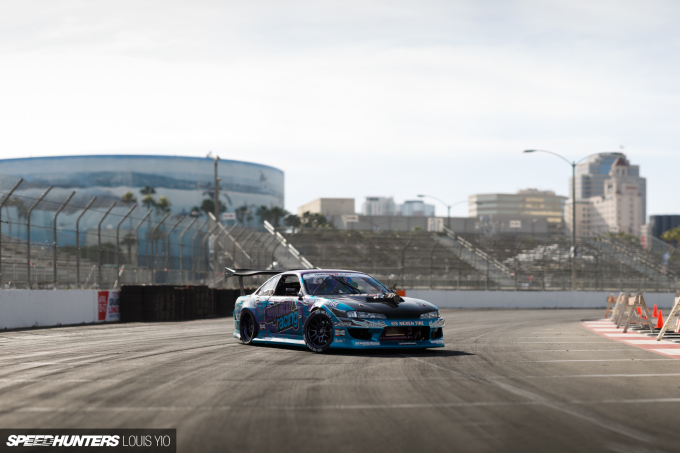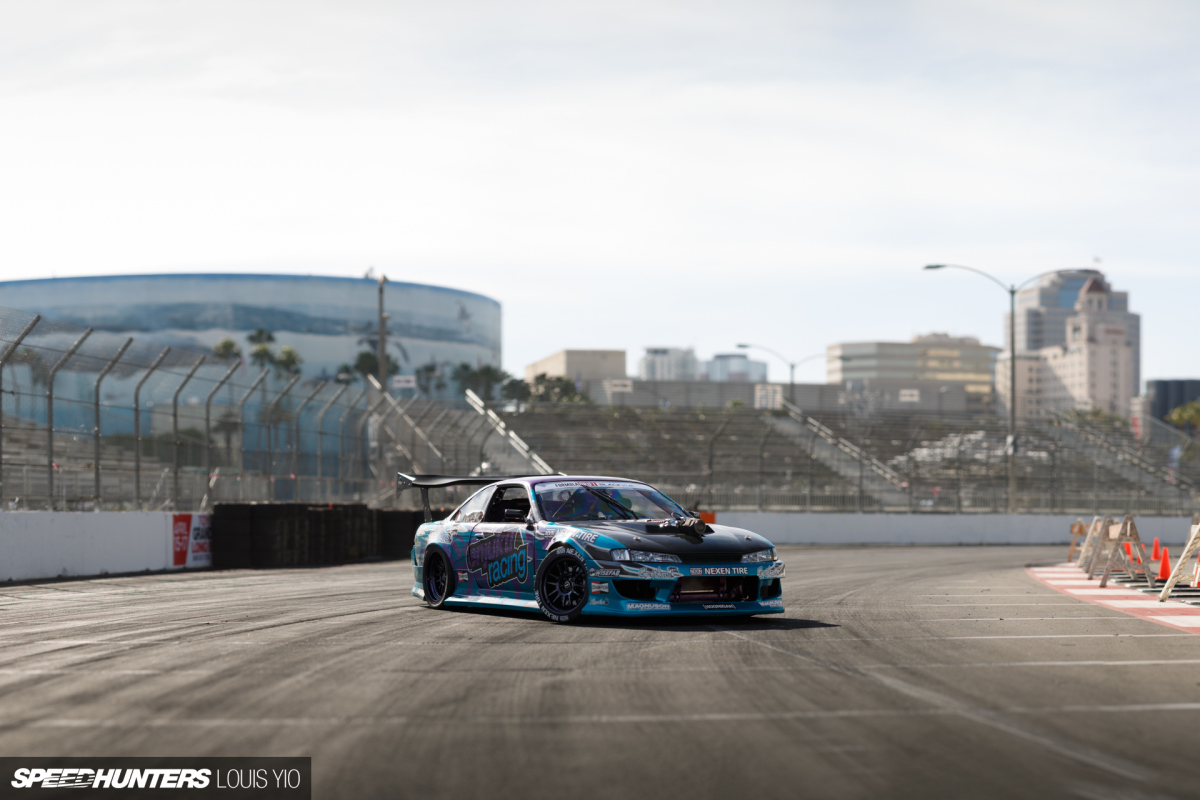 Frankly, to expect American professional drifting in the year 2016 to be anything like amateur-level Japanese drifting is missing the point. Why even compare them?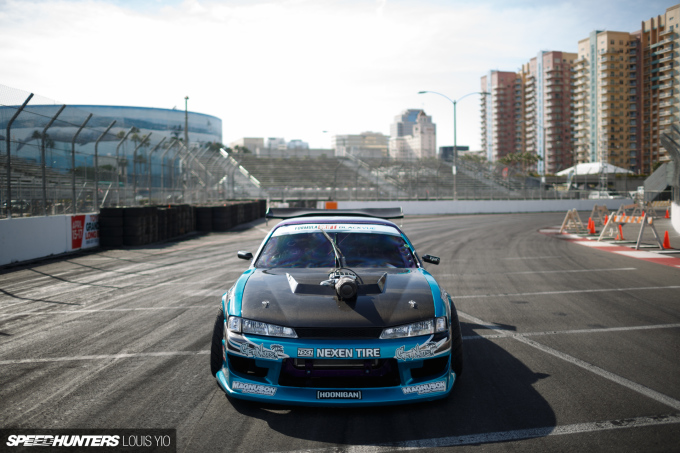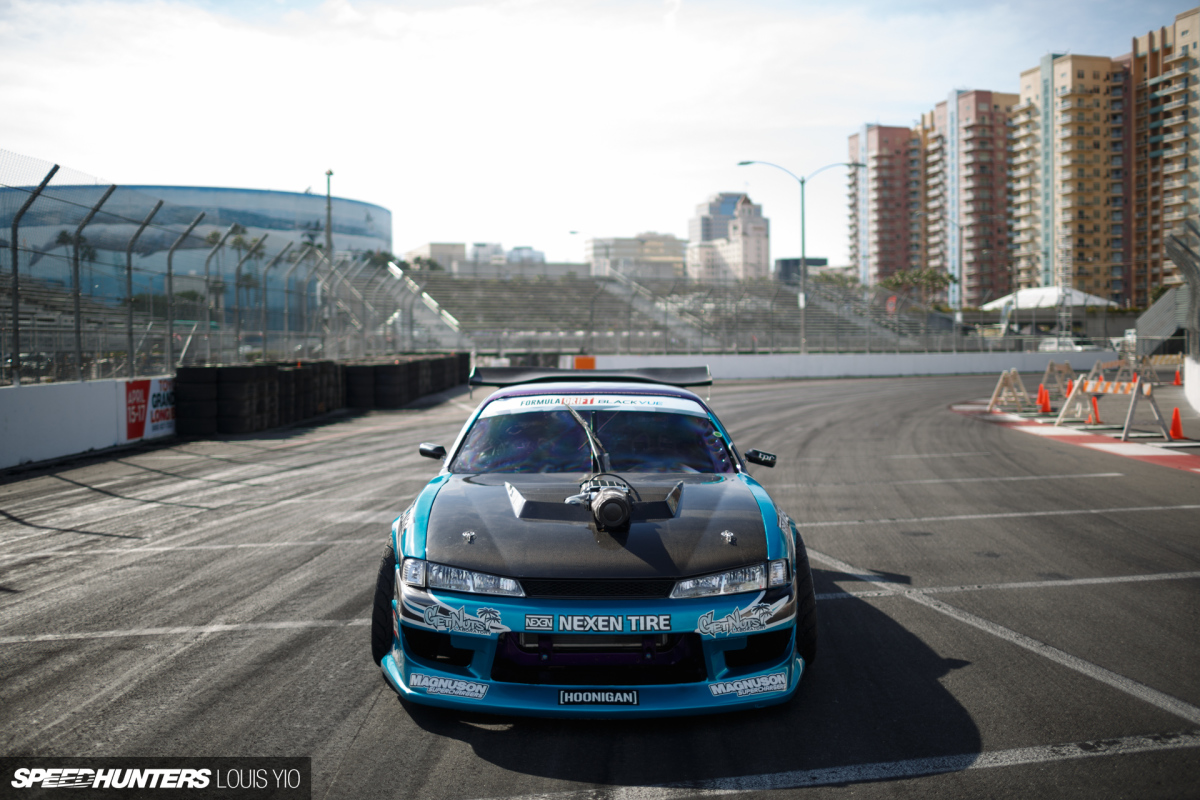 I love the old school D1GP and ikaten days as much as anyone; I've got a bookshelf full of old Japanese drifting magazines that I drool over often. But I actually like the fact that American drift cars are a lot different to the ones in Japan.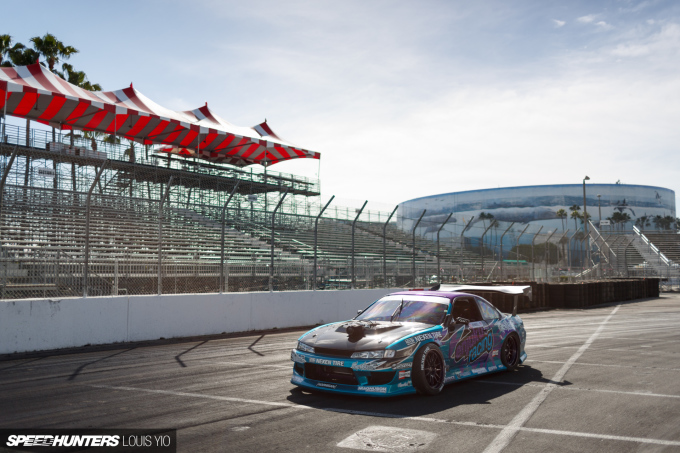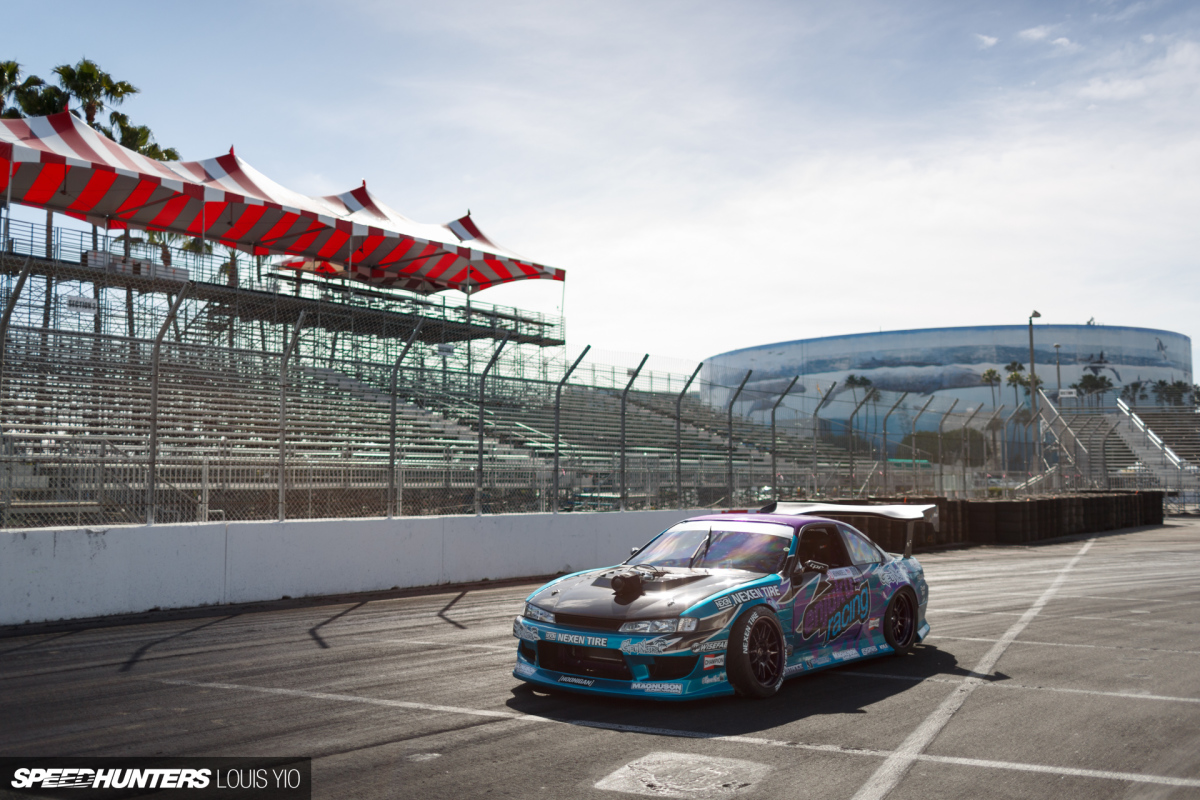 Wouldn't it be boring if drift cars were all the same no matter where you went in the world? The American drift car has become a beast unto itself. And this car is one of them.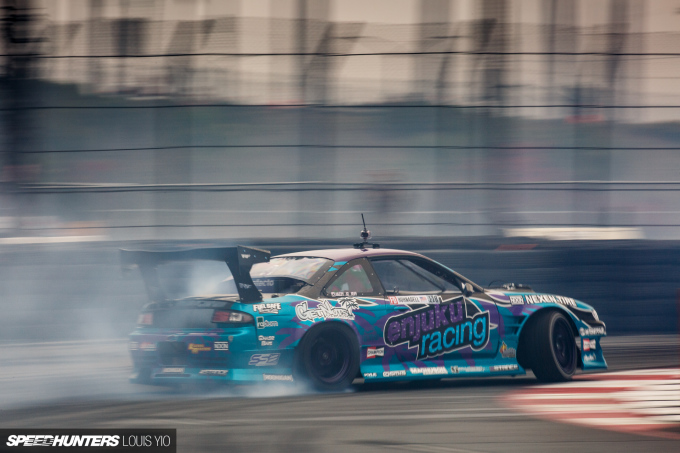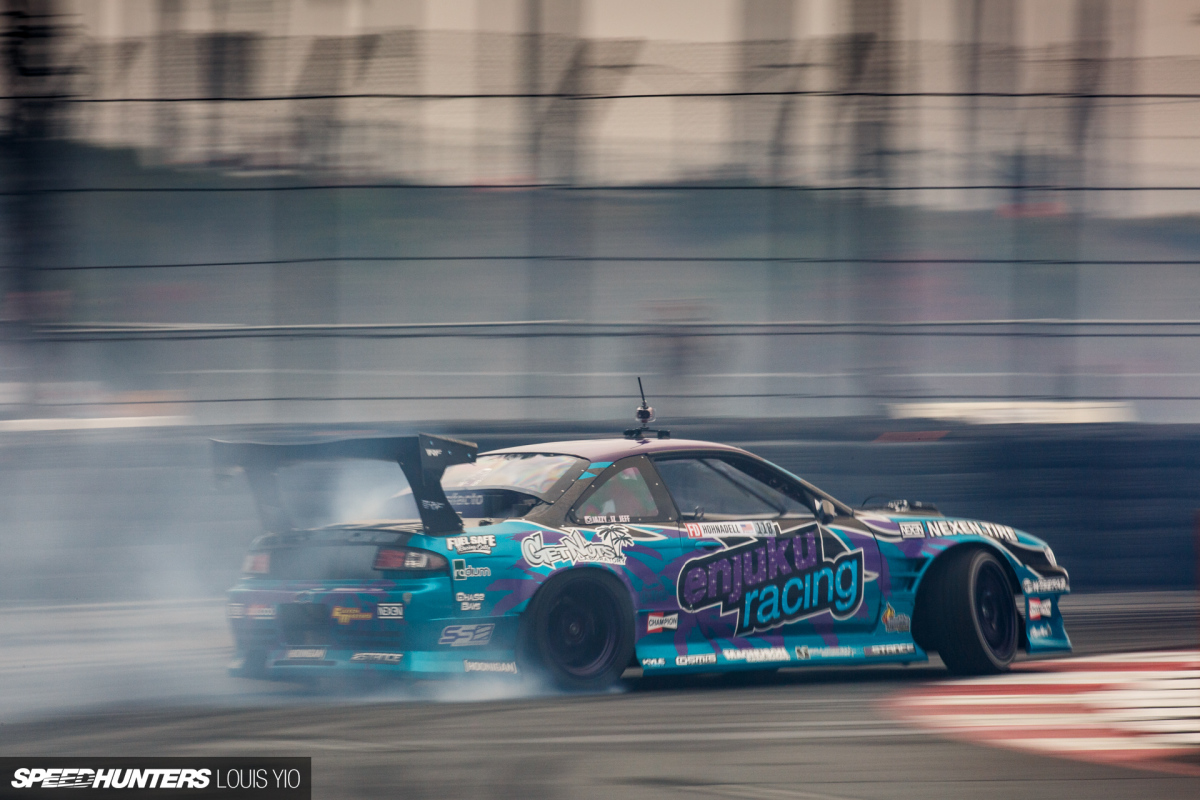 Alec Hohnadell's Formula Drift S14 240SX may have been born in a Japanese factory around 20 years ago, but it's uniquely American in its execution.
Don't Hate The V8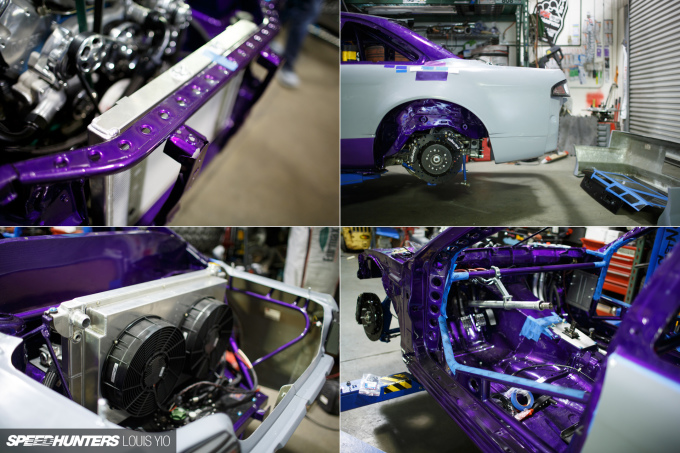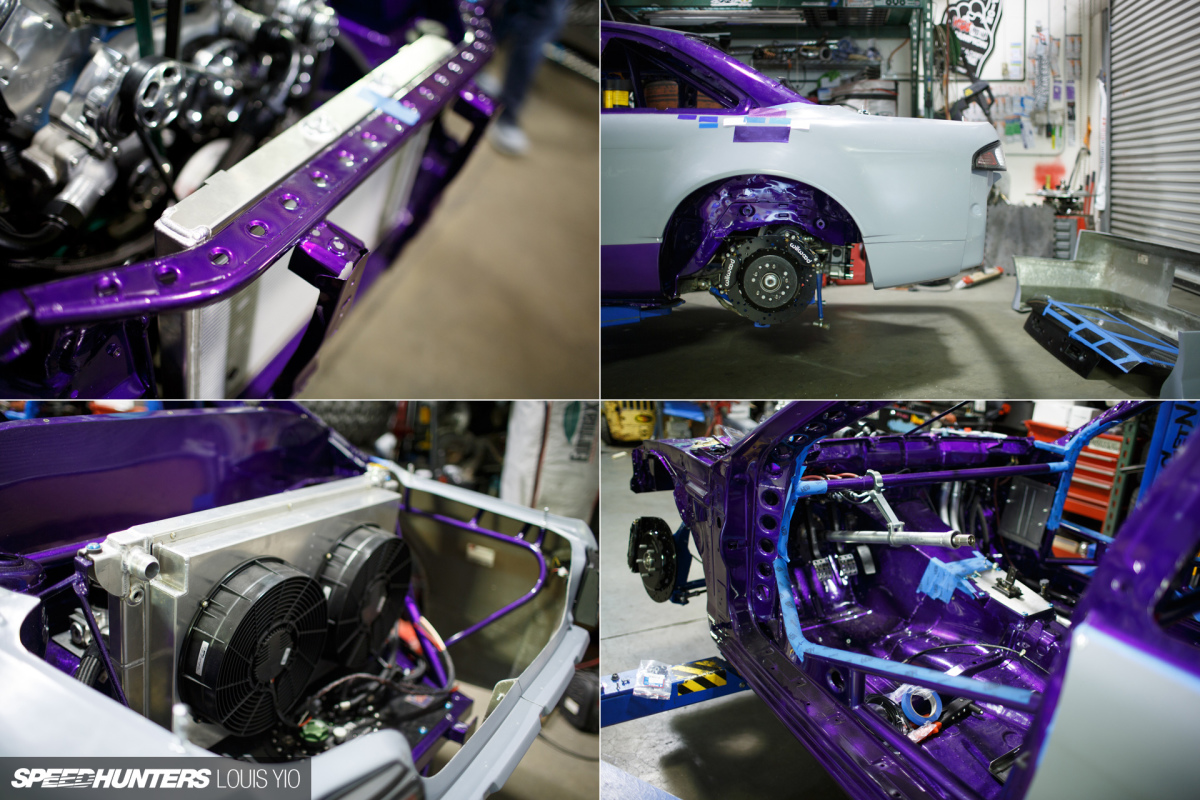 The 240 has been built from the ground up to keep pace with the hyper-competitive Formula Drift grid, and just about every trick in the book has been thrown at the popular Nissan chassis.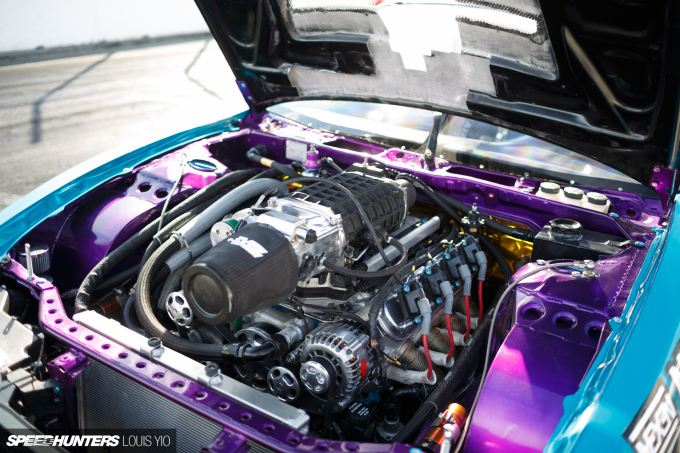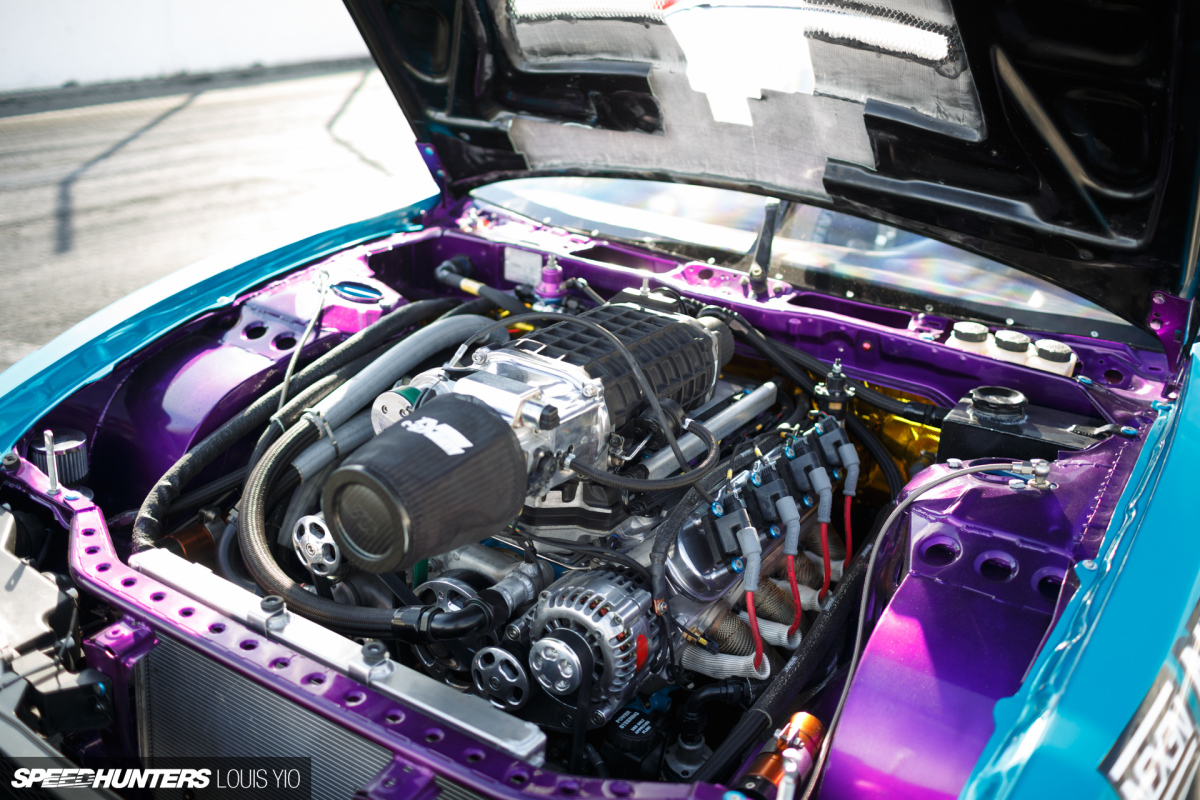 It starts under the hood where you'll find – big surprise – an LS-based V8 engine. More specifically, it's a 427ci setup built by Golen Engine Service.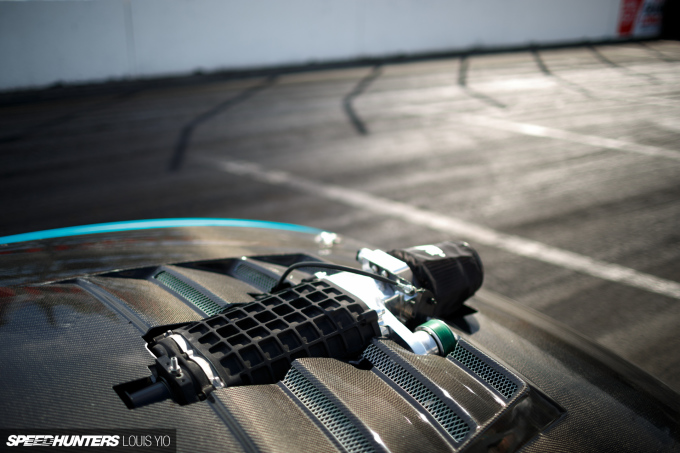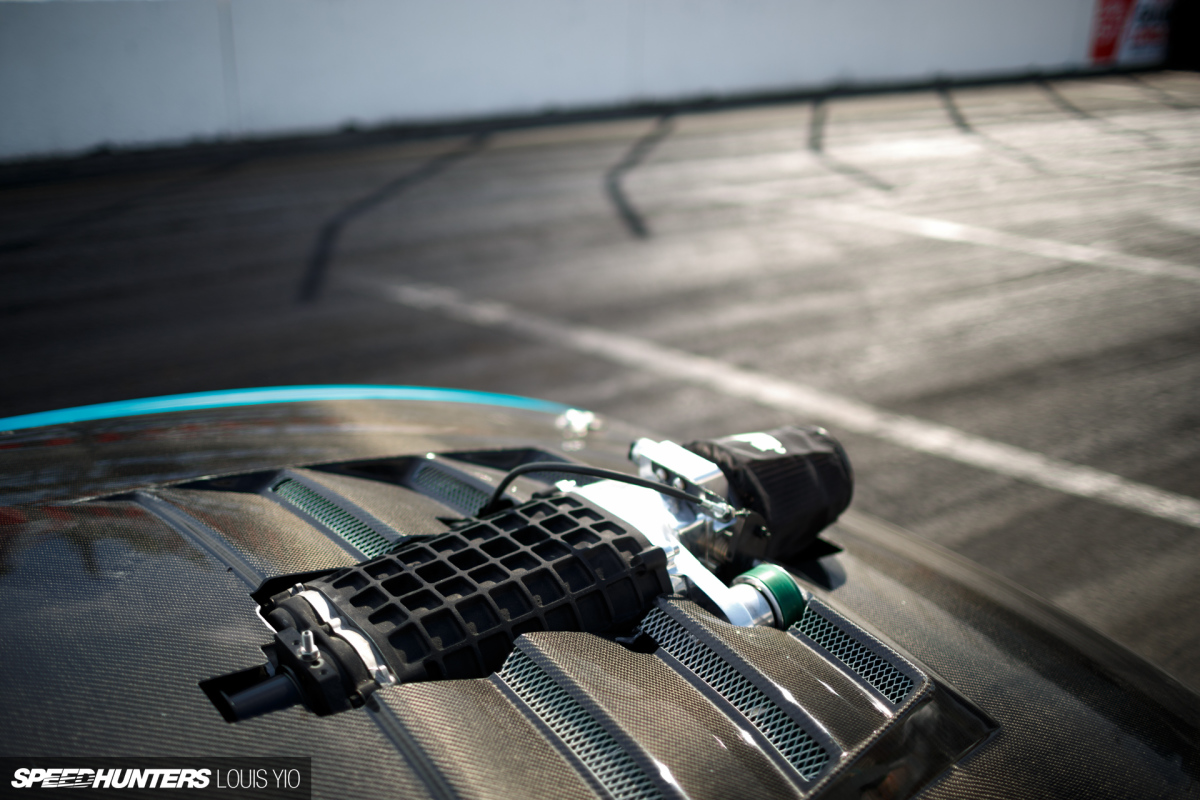 And because a naturally aspirated V8 isn't quite enough for Formula Drift these days, there's also a Magnuson TVS2300 supercharger in the mix.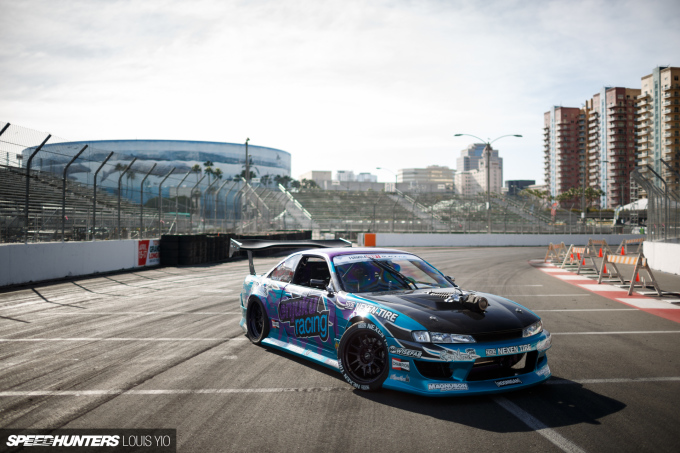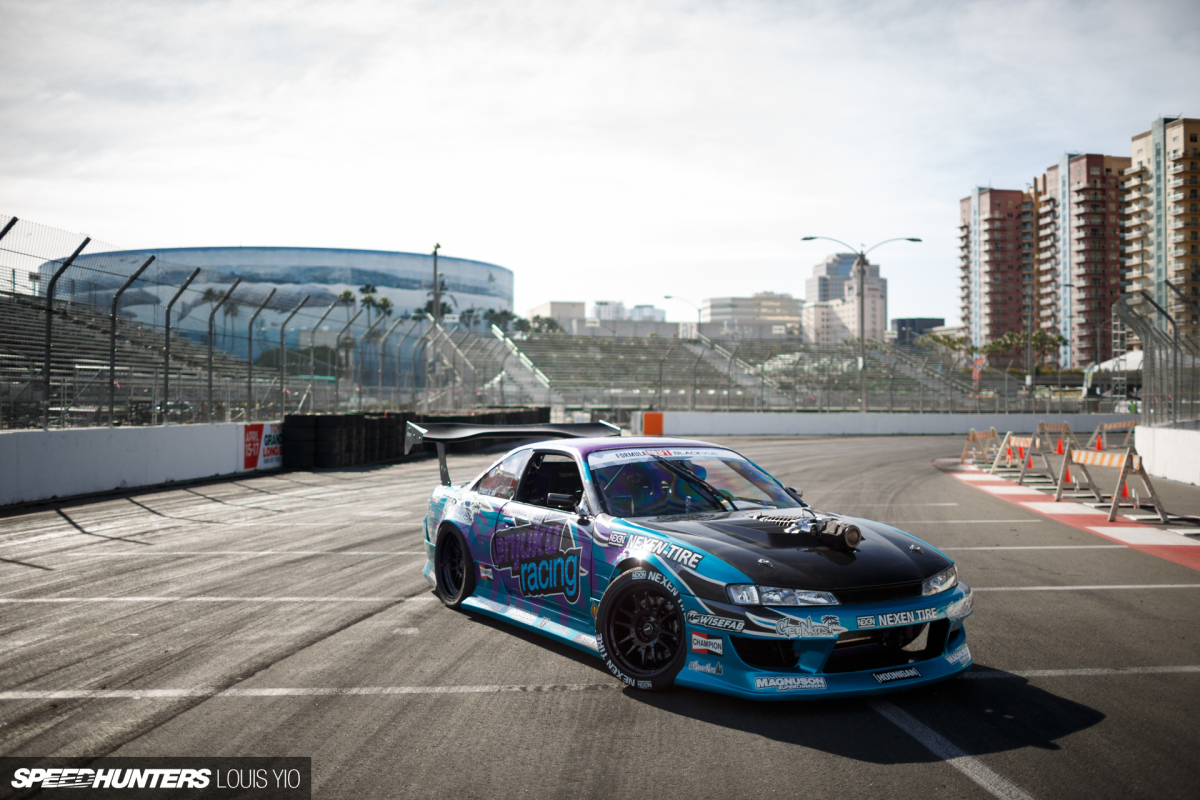 After all, what's more American than a big V8 with a blower coming out through the hood?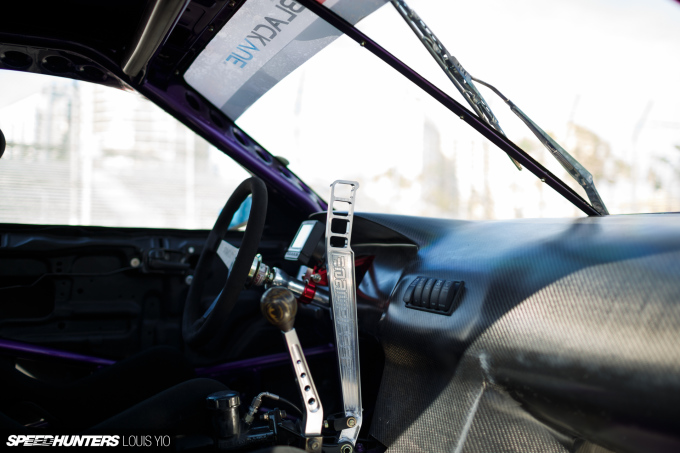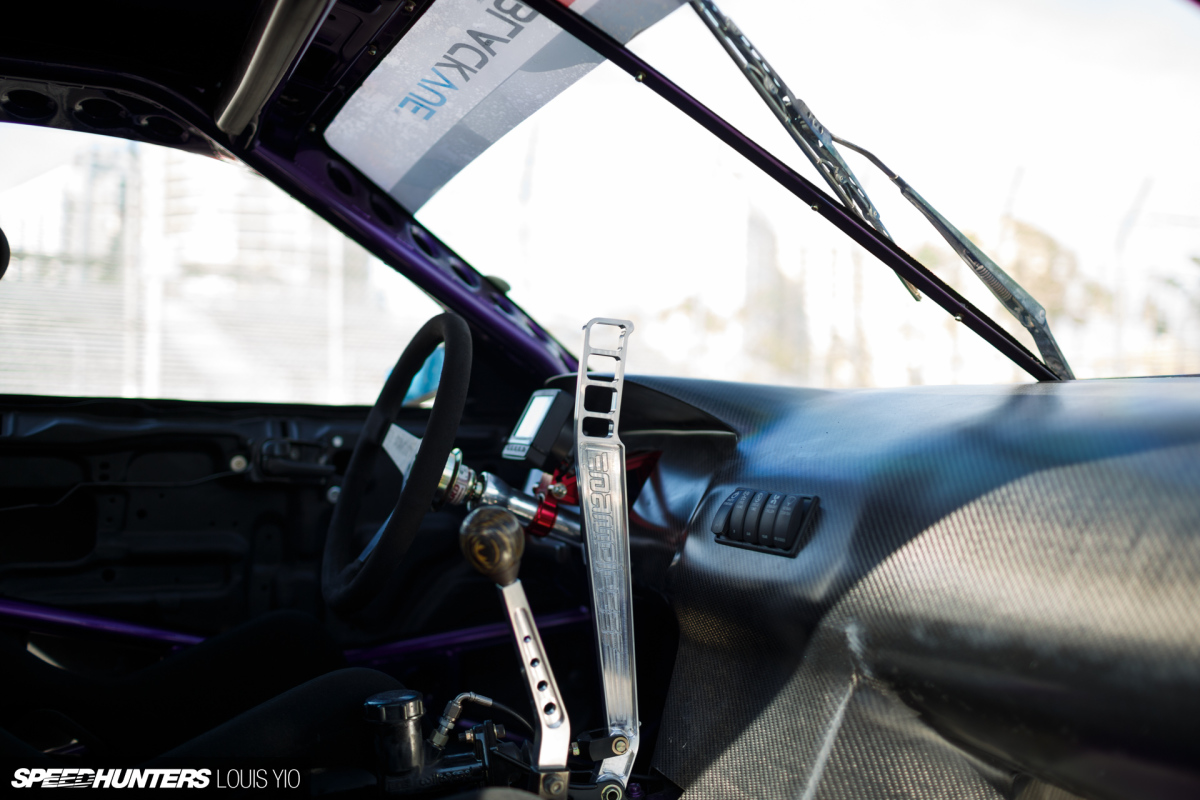 The V8 is mated to a G-Force 4-speed dog box transmission, while a Winters Performance quick-change rear end puts all of that supercharged power to the tires.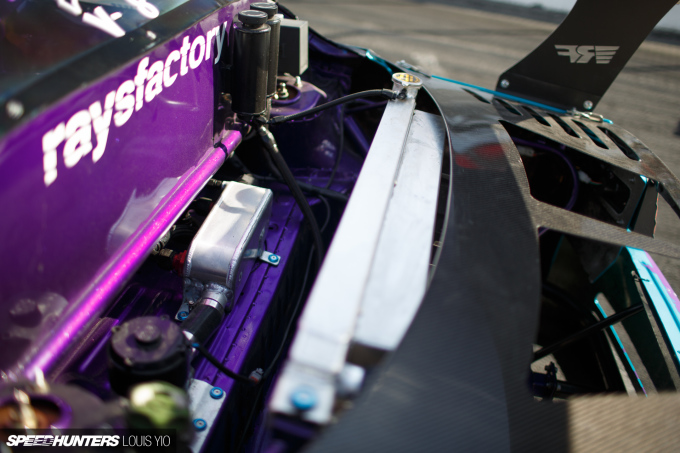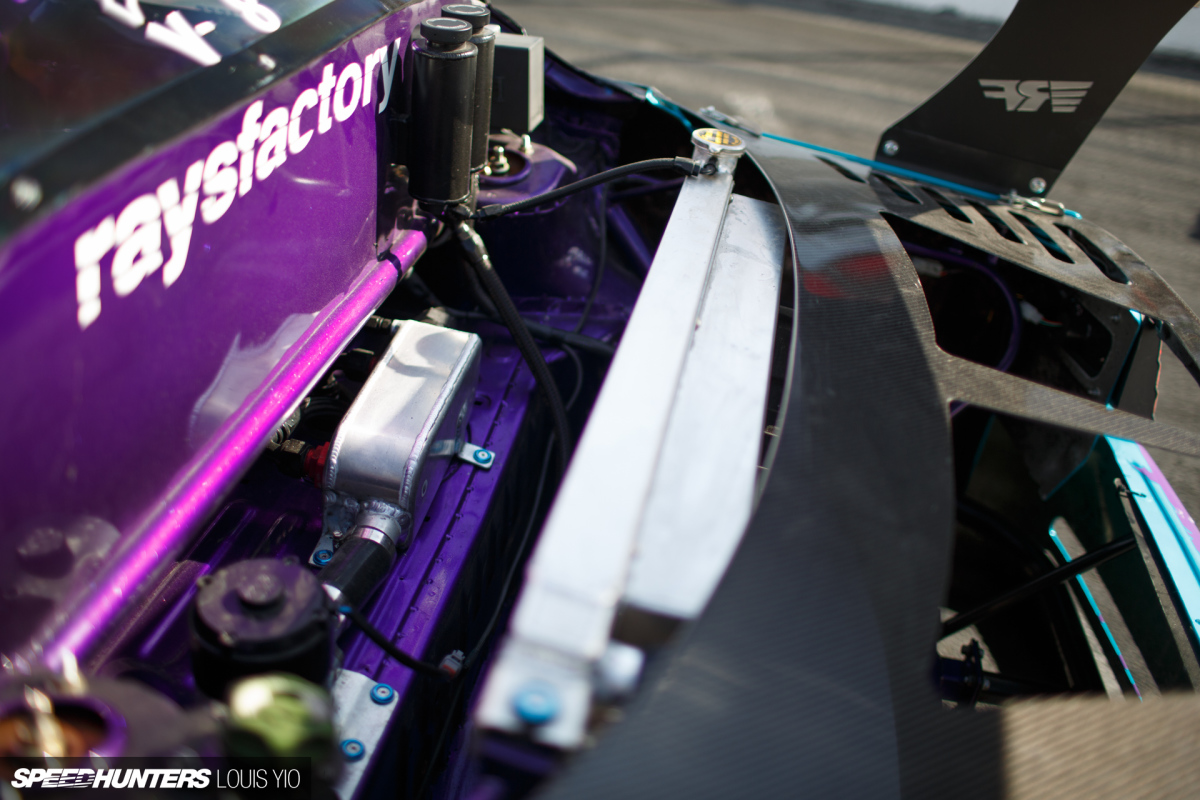 The radiator has also been relocated rearward, as is quite typical in Formula Drift cars these days.
No Apologies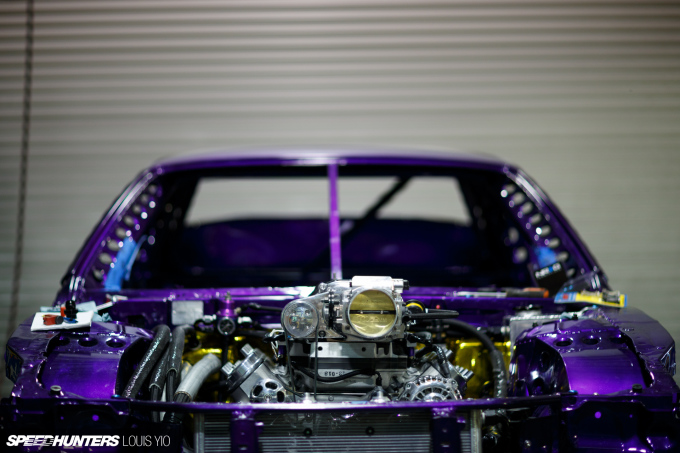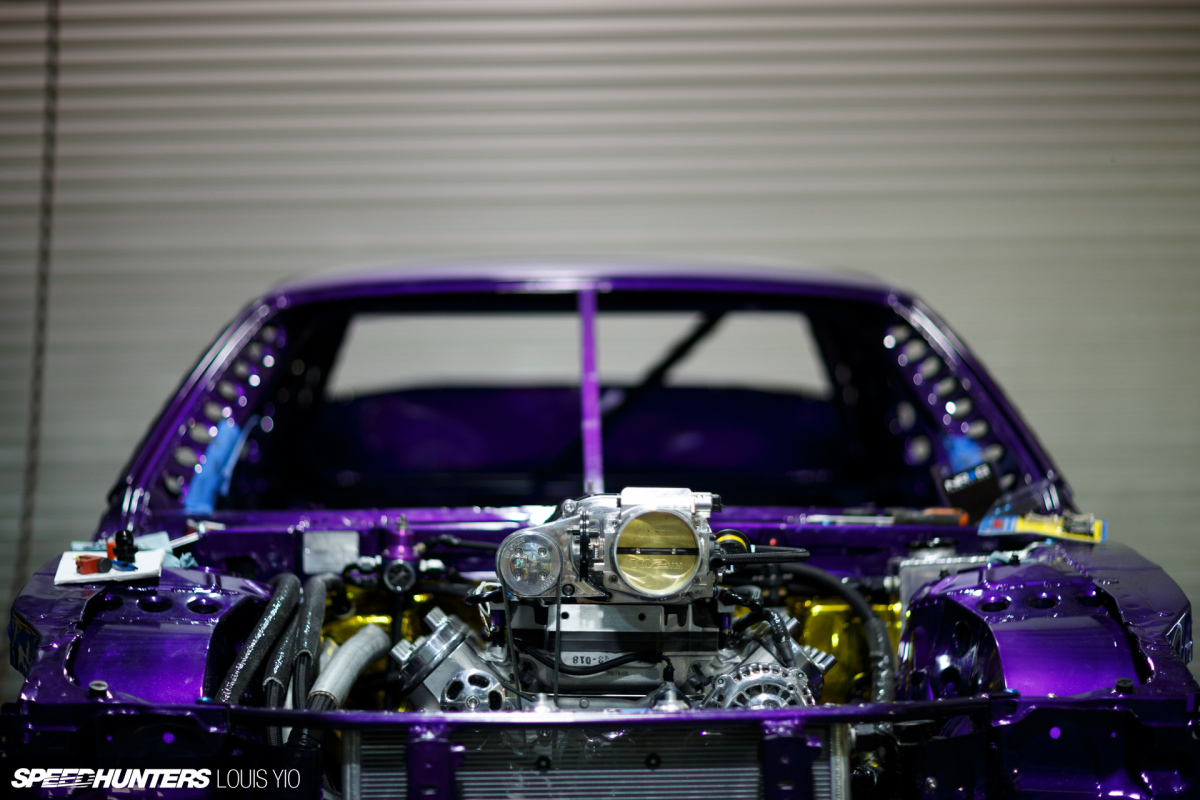 The chassis on Alec's car was handled by Forrest Wang's Get Nuts Lab in Las Vegas, Nevada, and the setup includes a set of Stance XR+ 3-way coilovers and a Wisefab steering kit up front for maximum angle.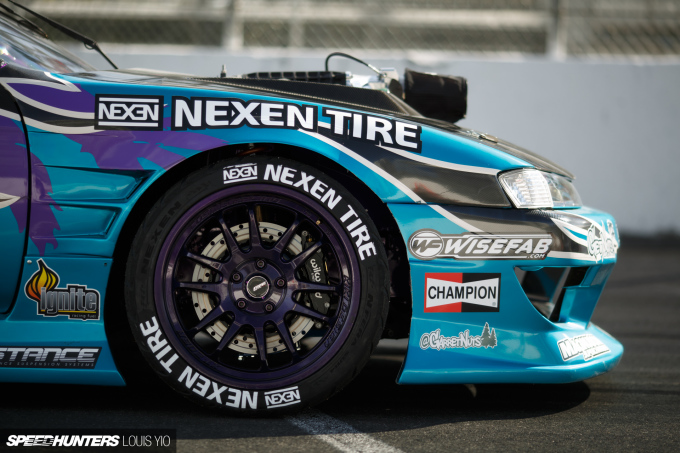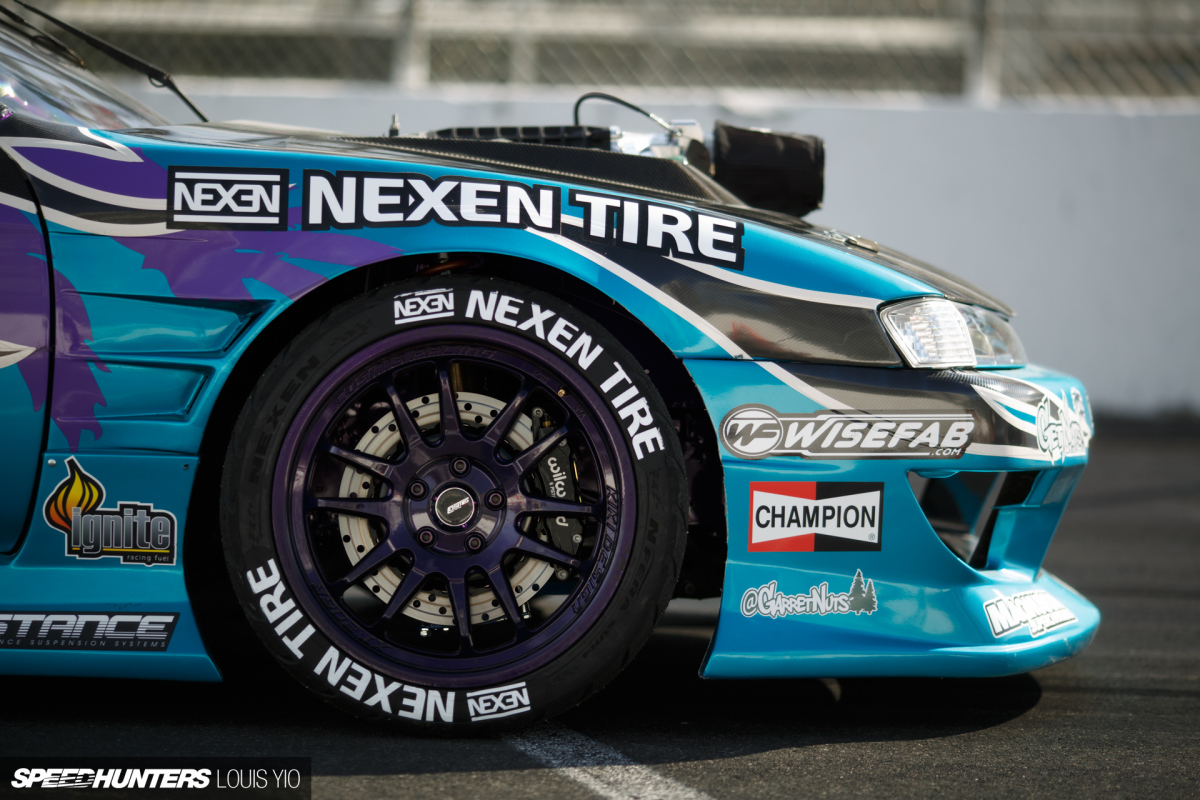 In the brake department you'll find a Wilwood 6-piston setup at the front, and dual 4-piston calipers in the rear mating with a Nameless Performance handbrake system. The wheels are Cosmis Racing XT-206Rs, and Nexen supplies the tires that are turned into smoke.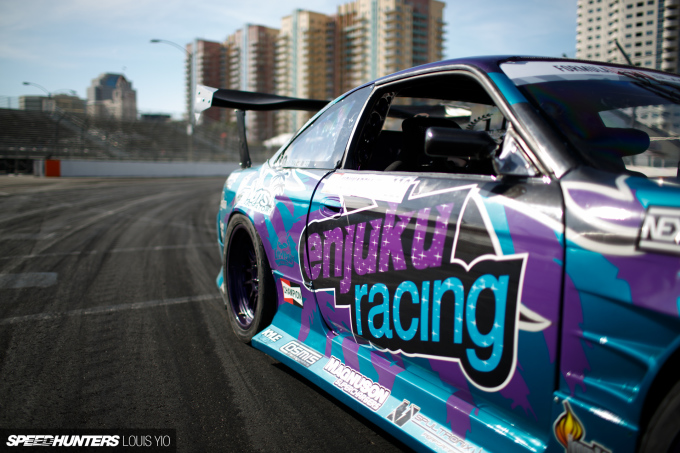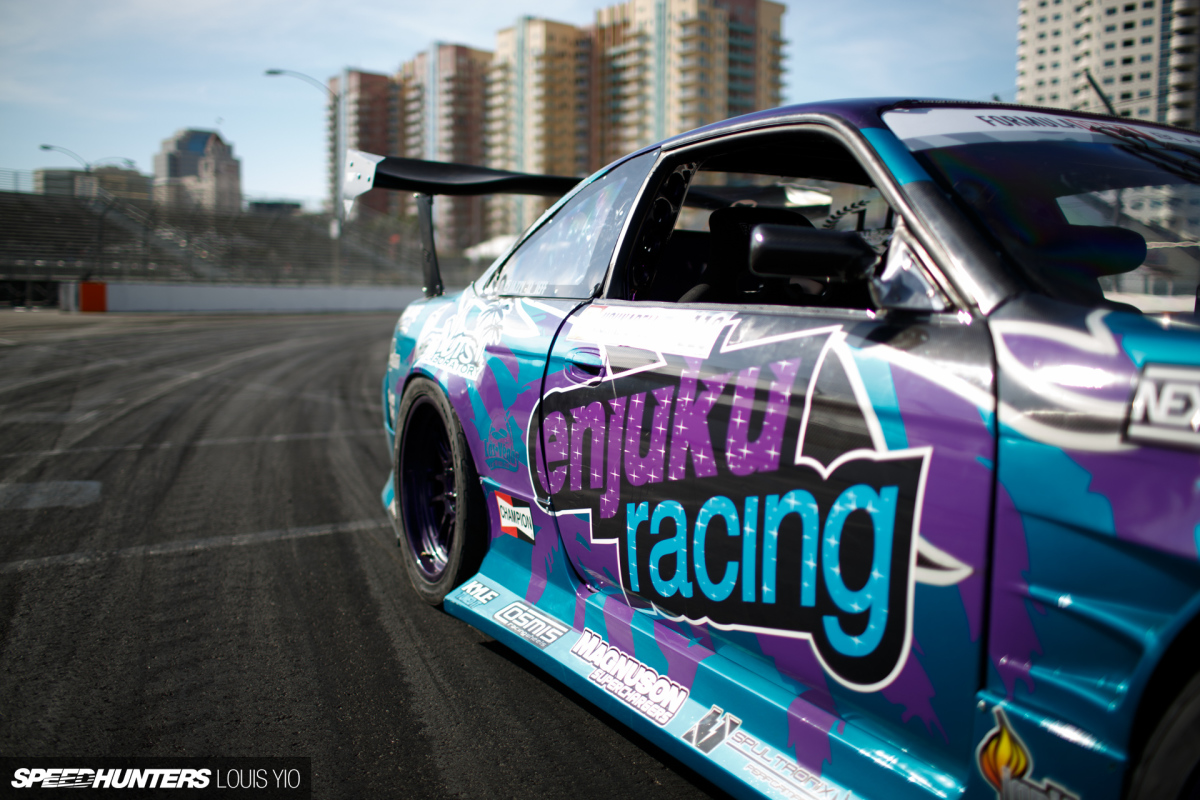 The Nissan's exterior is dominated by a Get Nuts Lab/2F Performance SuperDoof wide-body conversion with a livery designed by AWS Graphics.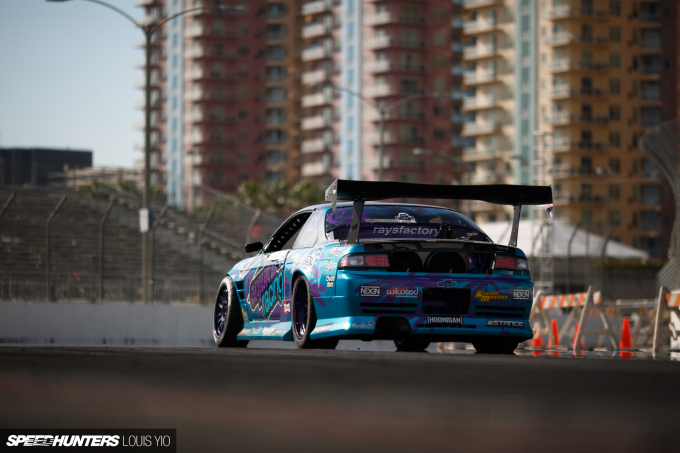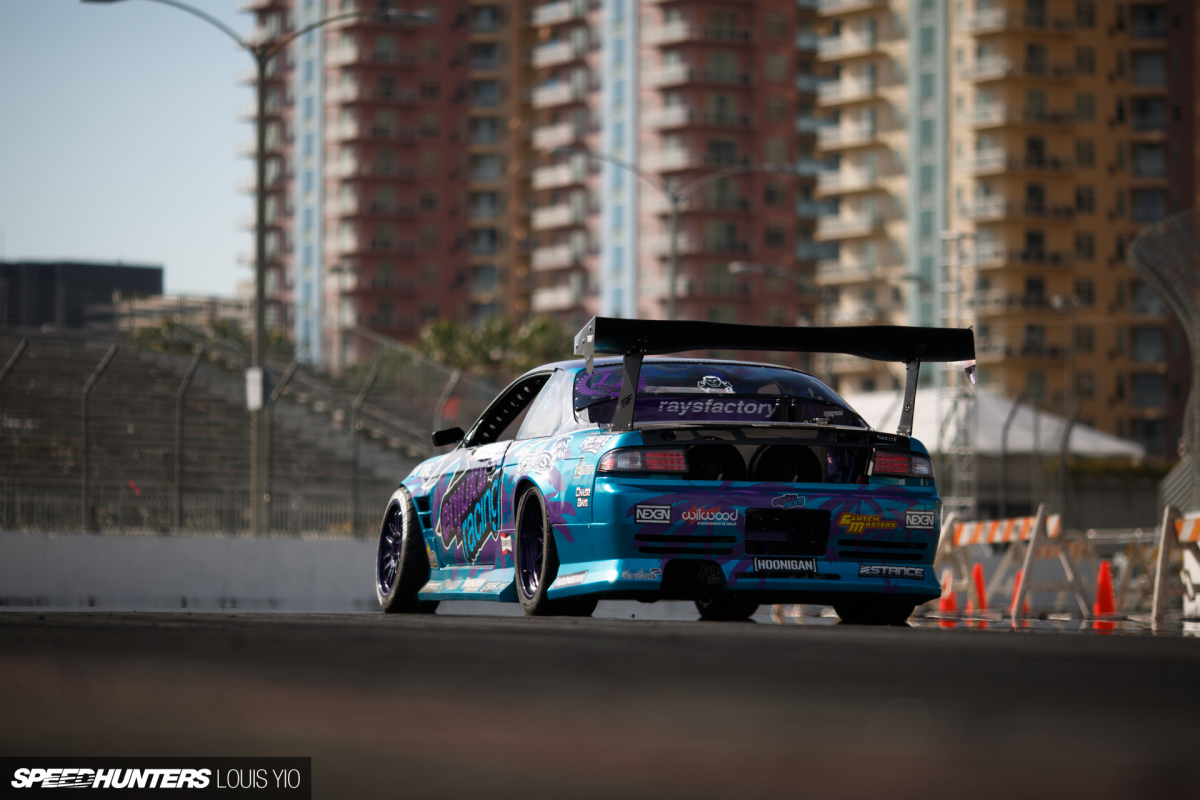 And don't forget the huge GT wing that's plenty functional on the higher speed tracks that Formula Drift makes stops at during the season.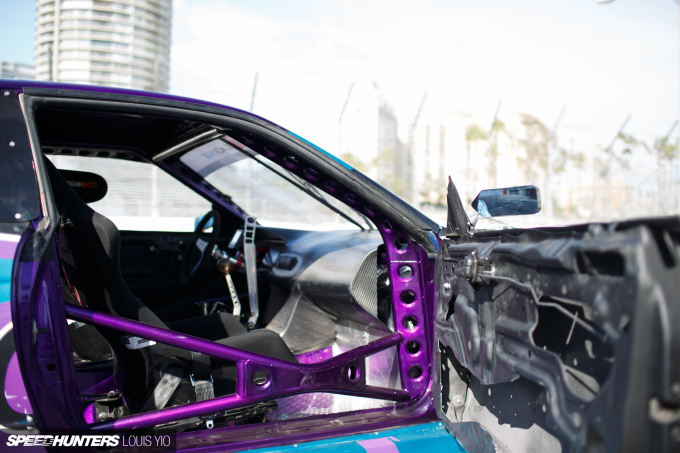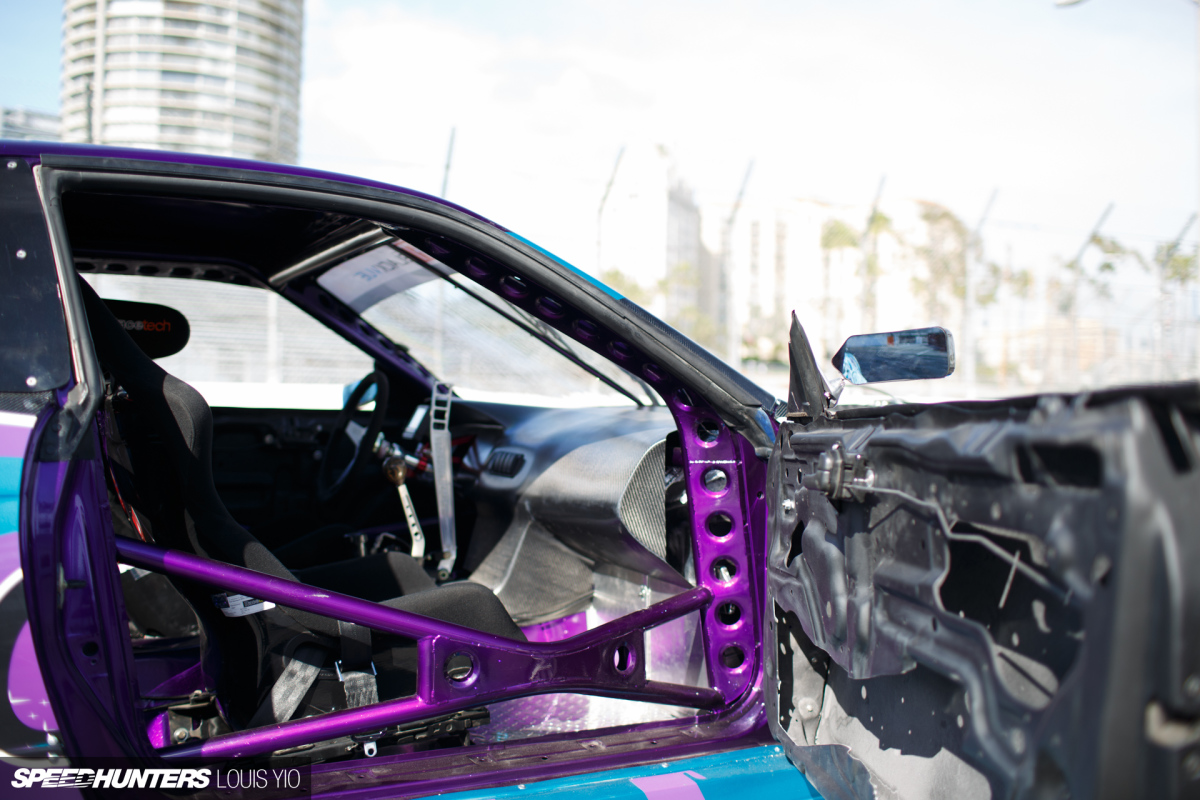 The S14's cockpit has everything you'd expect from a top-level professional drift car, including a full Get Nuts Lab FD-spec rollcage and a pair of Racetech bucket seats with a Takata HANS setup.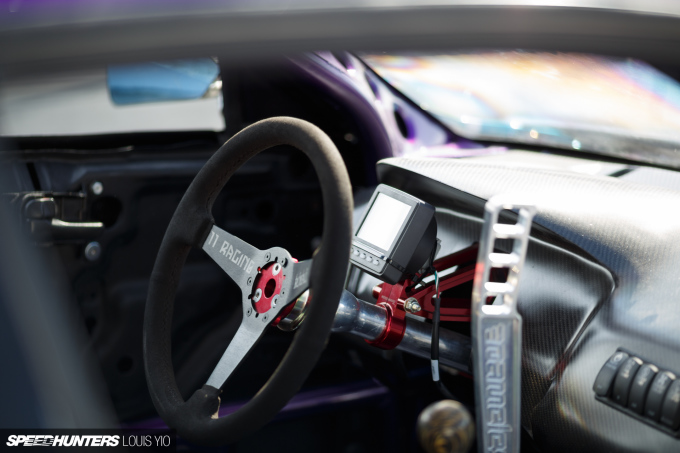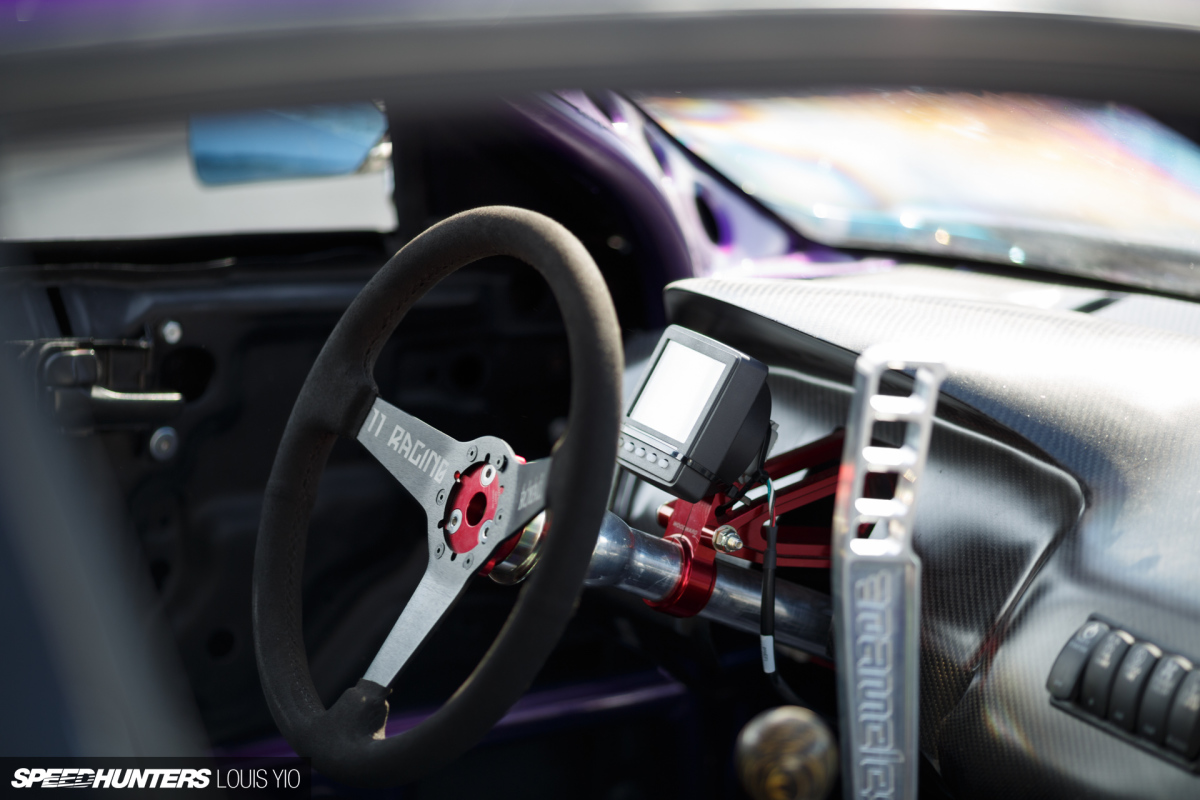 You'll also find a collapsible Woodward steering column and a Spultronix Performance digital dash unit.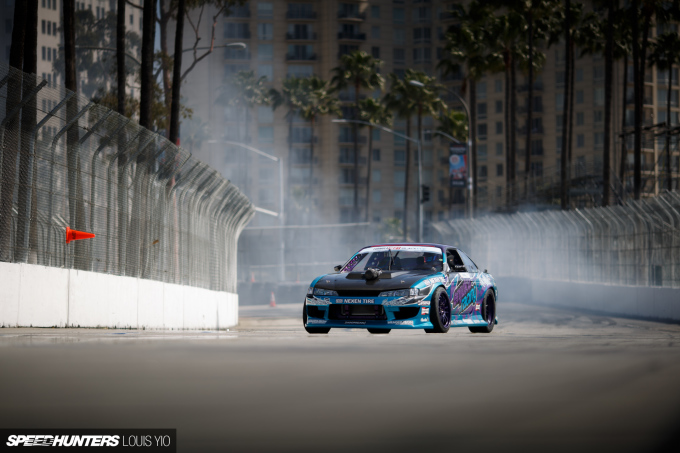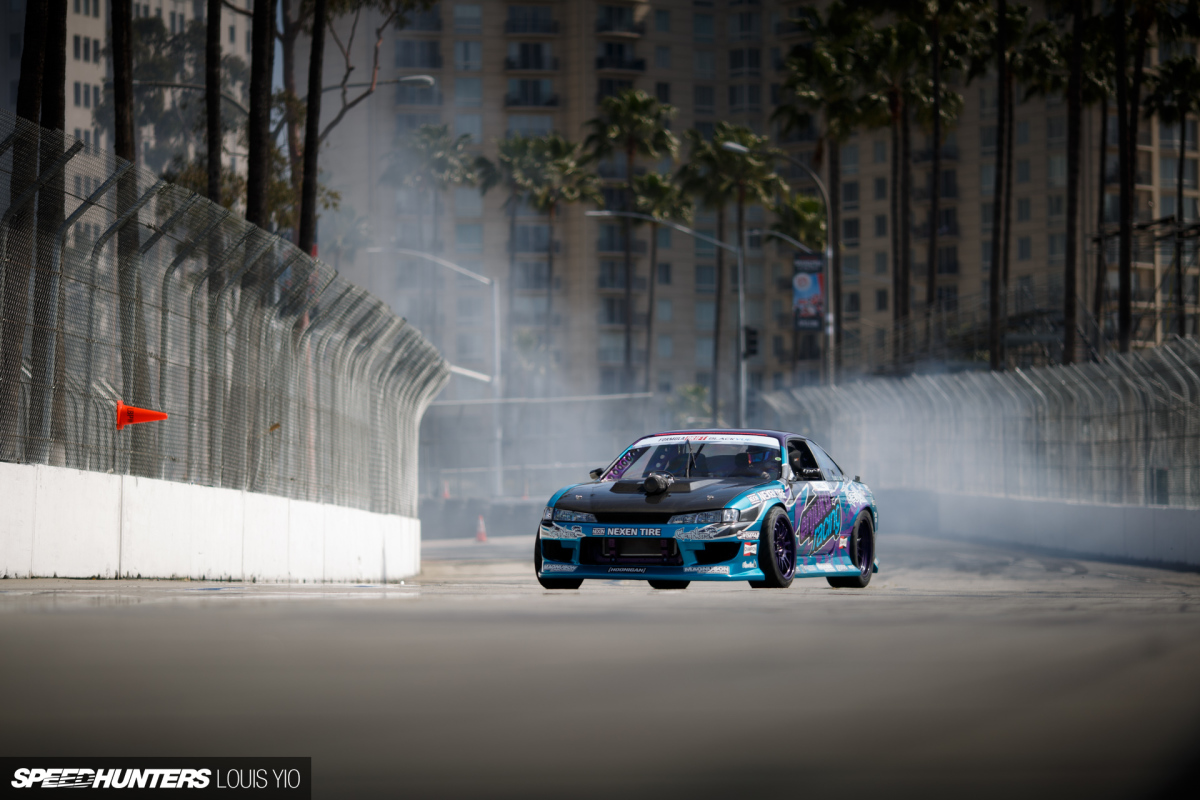 Will this car win over those who feel that Formula Drift and American pro-level drifting have moved too far from the 'roots'? Nope. This one's all about embracing things for what they are, and realizing that blown V8s with radical suspension setups in 1990s Nissans are actually pretty cool.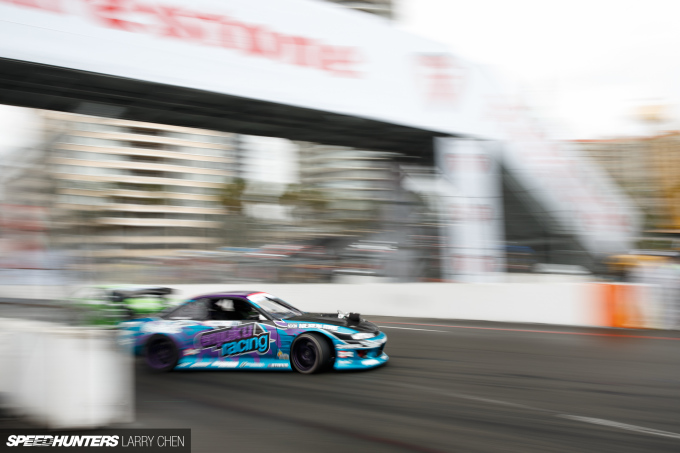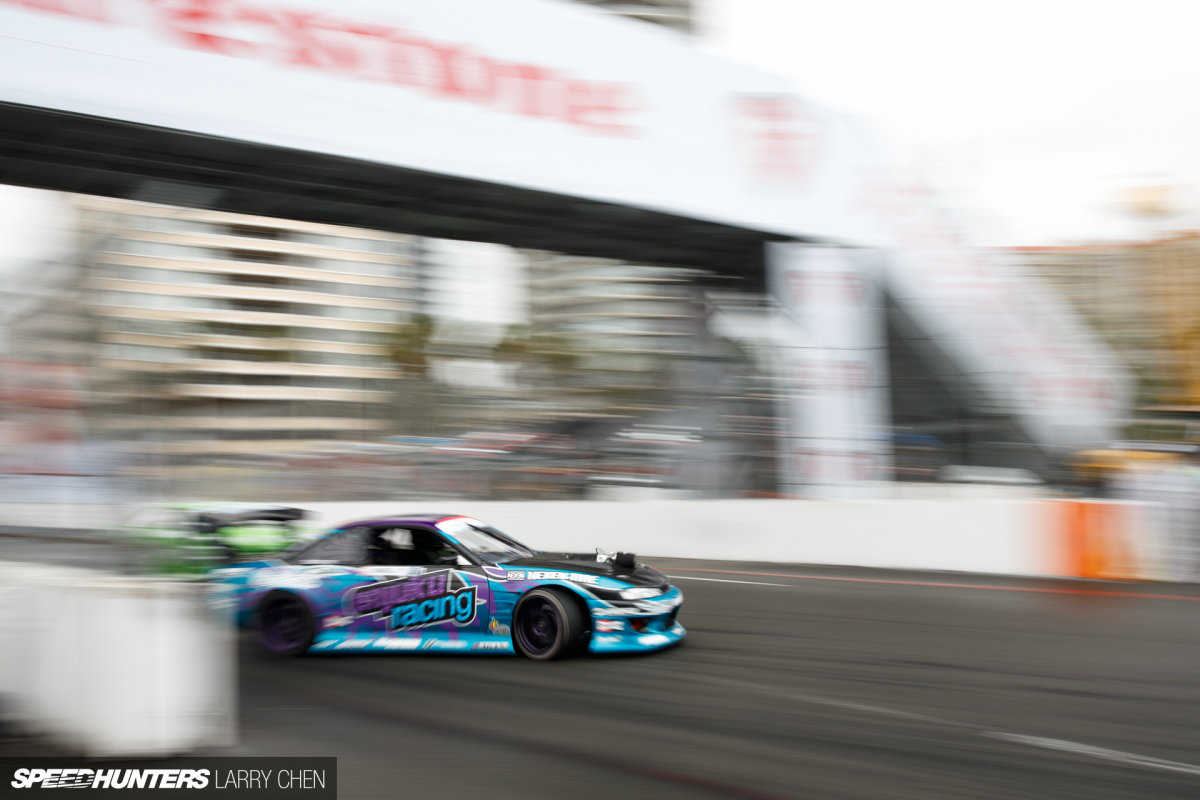 It's not my job to say that one type of drift car is better or worse than another, but I enjoy seeing cars like this one because they're just one more flavor to choose from. I completely dig the fact that you can take cars with identical underpinnings and do such a radically different things them.
What's not to like about another testament of longevity for the legendary Nissan S-chassis?
Mike Garrett
Instagram: japanifornia
mike@speedhunters.com
Photos by Louis Yio
Instagram: lusciousy
Cutting Room Floor