When I walked into Wekfest San Jose last weekend, I expected to see a lot of different modified cars representing a wide variety of styles. What I didn't expect to come across was one of the coolest  '32 Ford Roadsters I've seen in a long time.
But that's exactly what we've got right here.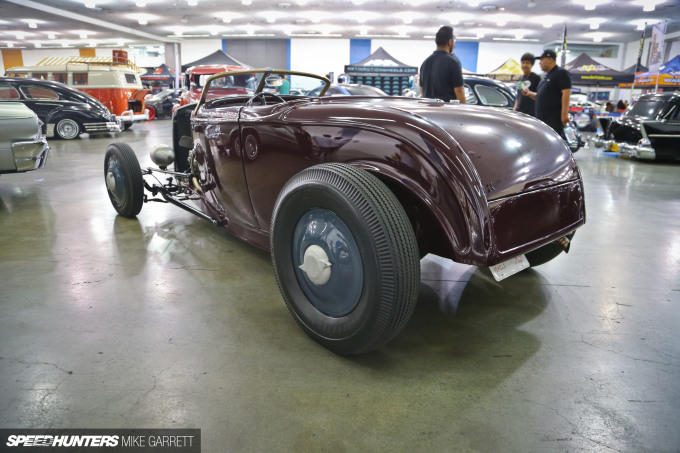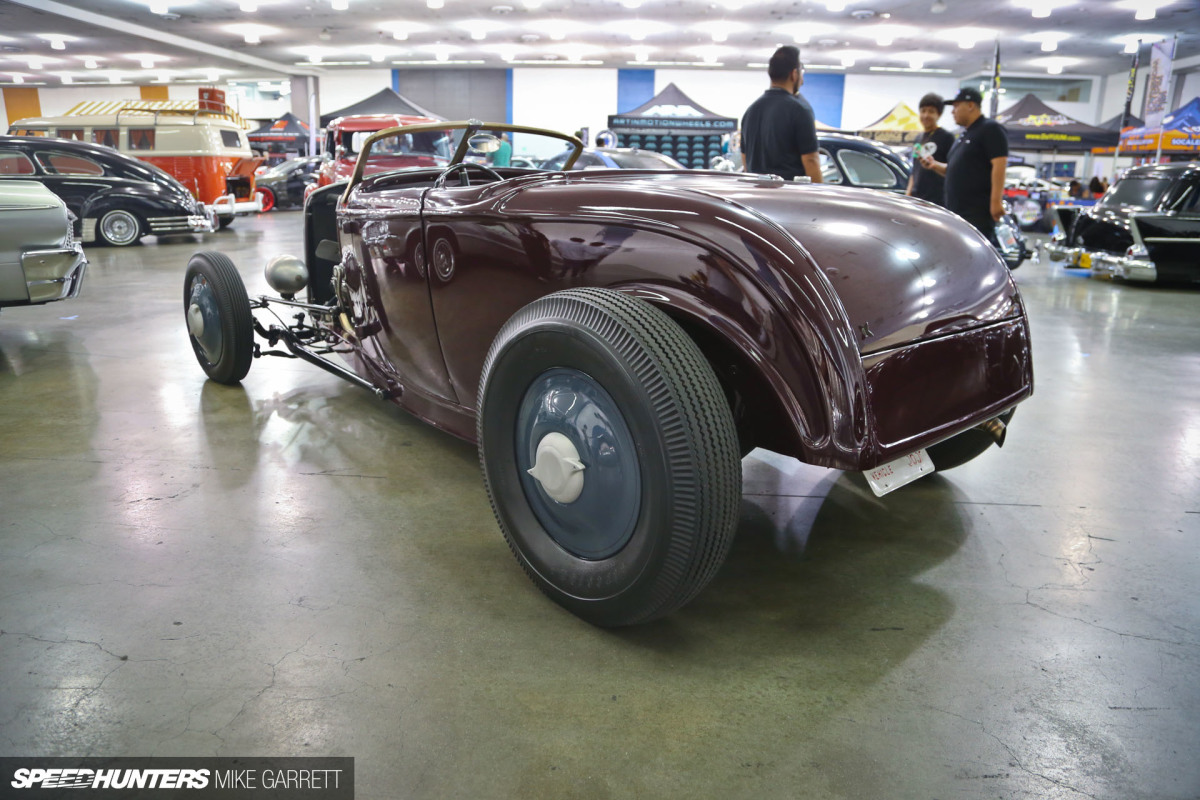 The hot rod was sitting quietly amongst the other vintage customs and lowriders at Wekfest, and I couldn't take my eyes off it. I soon found out the Roadster was built by none other than Jesse James and his Austin Speed Shop on Discovery's TV show Outlaw Garage a few years back.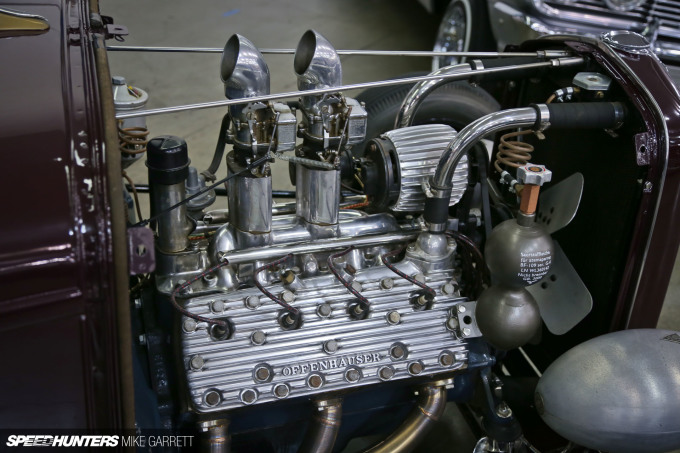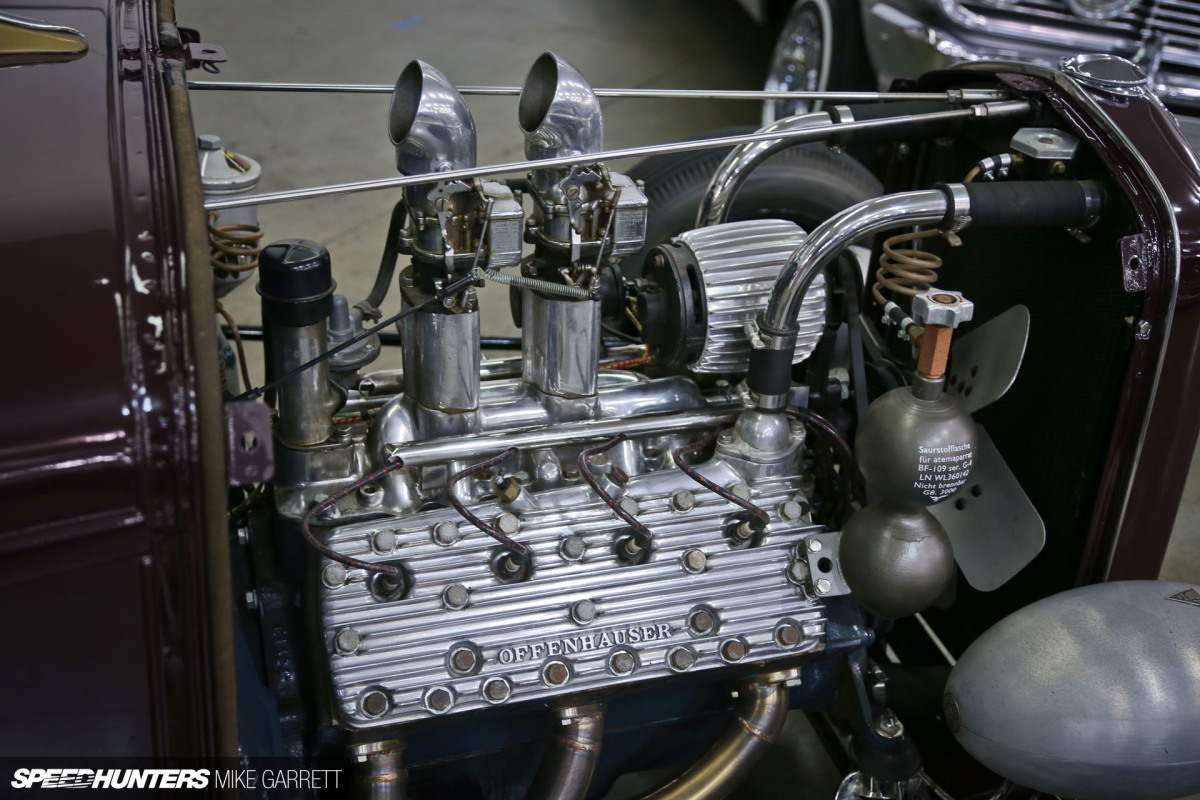 Built in the style of a classic dry lakes racer, the original-bodied Deuce is just dripping with awesome details. It starts in the engine bay where you'll find an Offenhauser-equipped '50 Ford Flathead which is mated to a 5-speed gearbox and a quick-change rear end.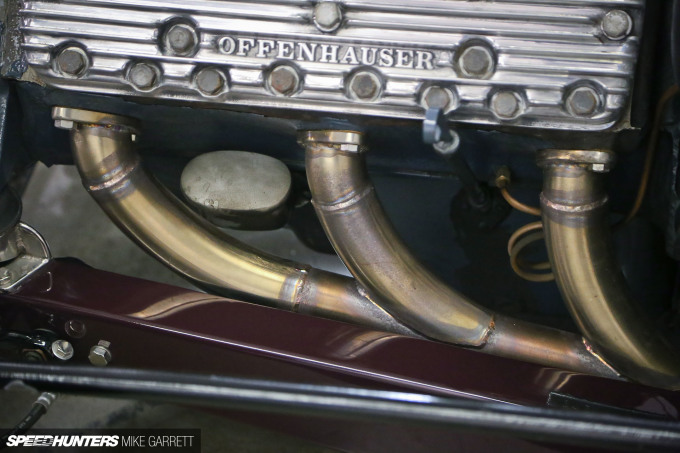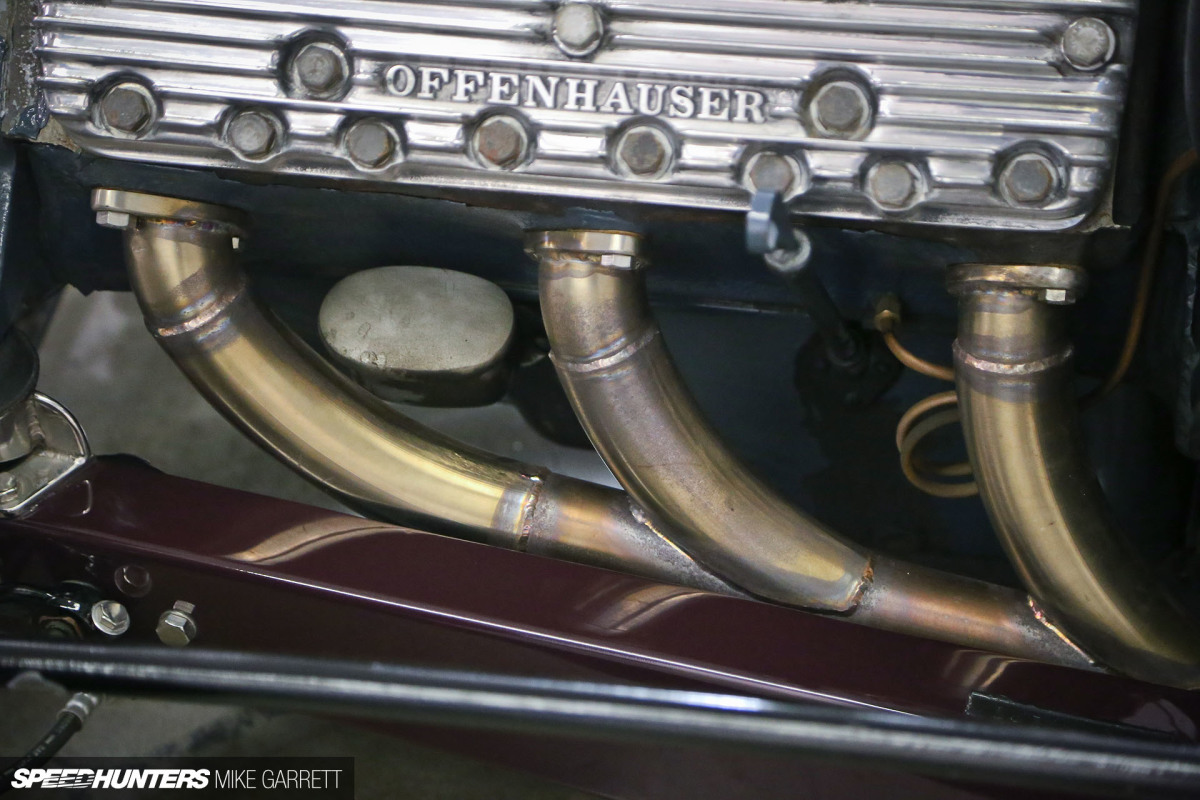 There's no shortage of hand-fabricated parts on the car with one of my favorites being the Flathead's exhaust system. Just beautiful.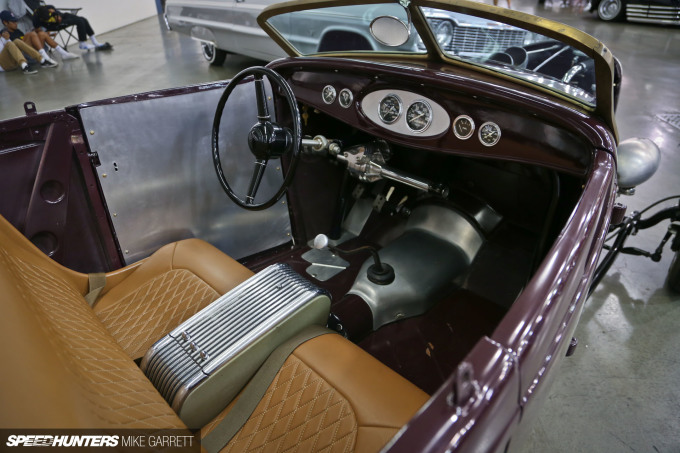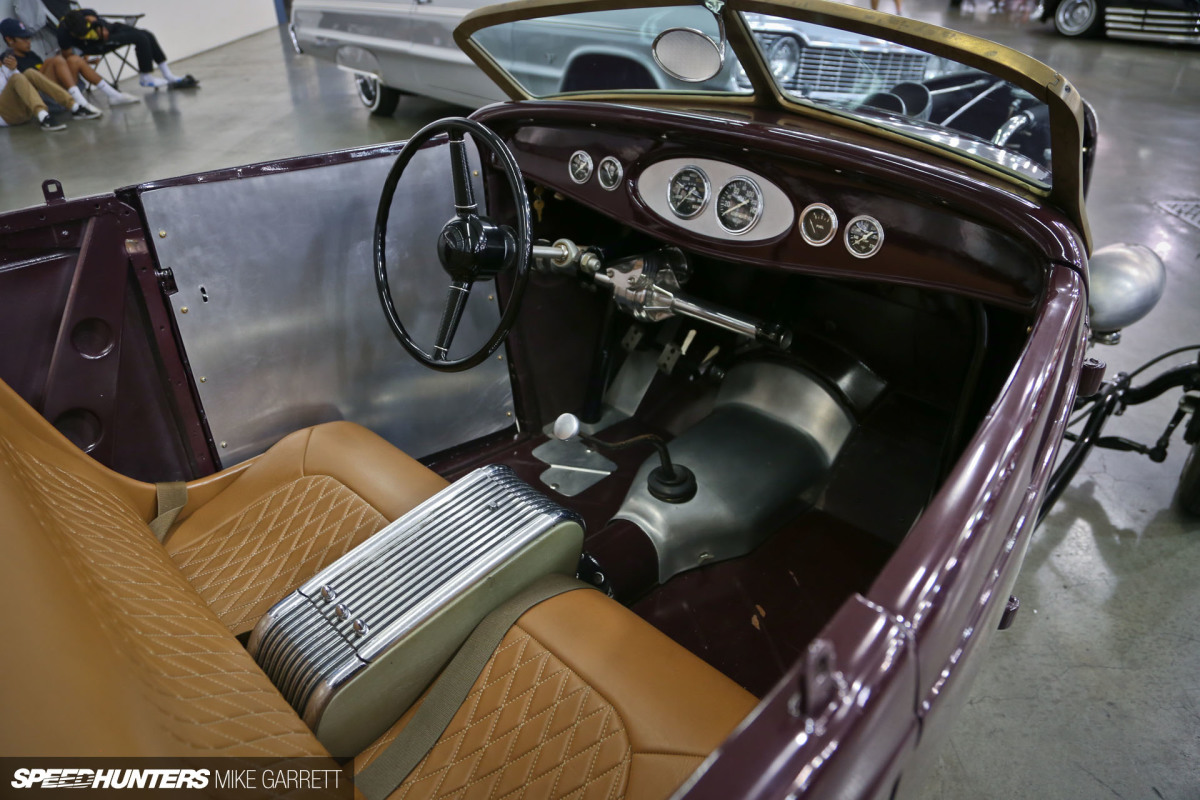 The color choice couldn't be more perfect either – a plum hue with dark blue accents and tan leather upholstery in the cabin.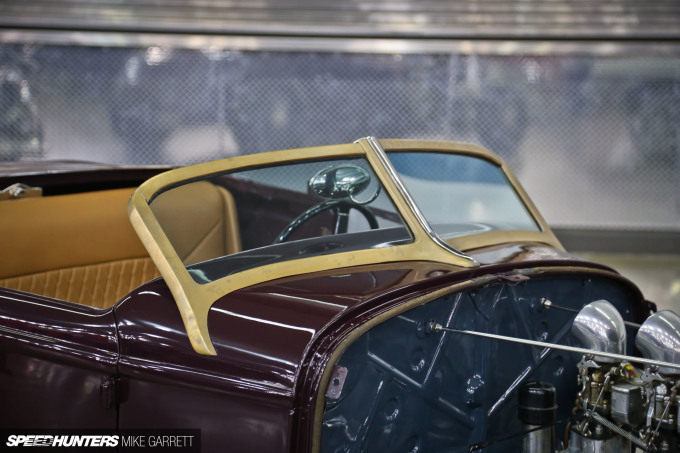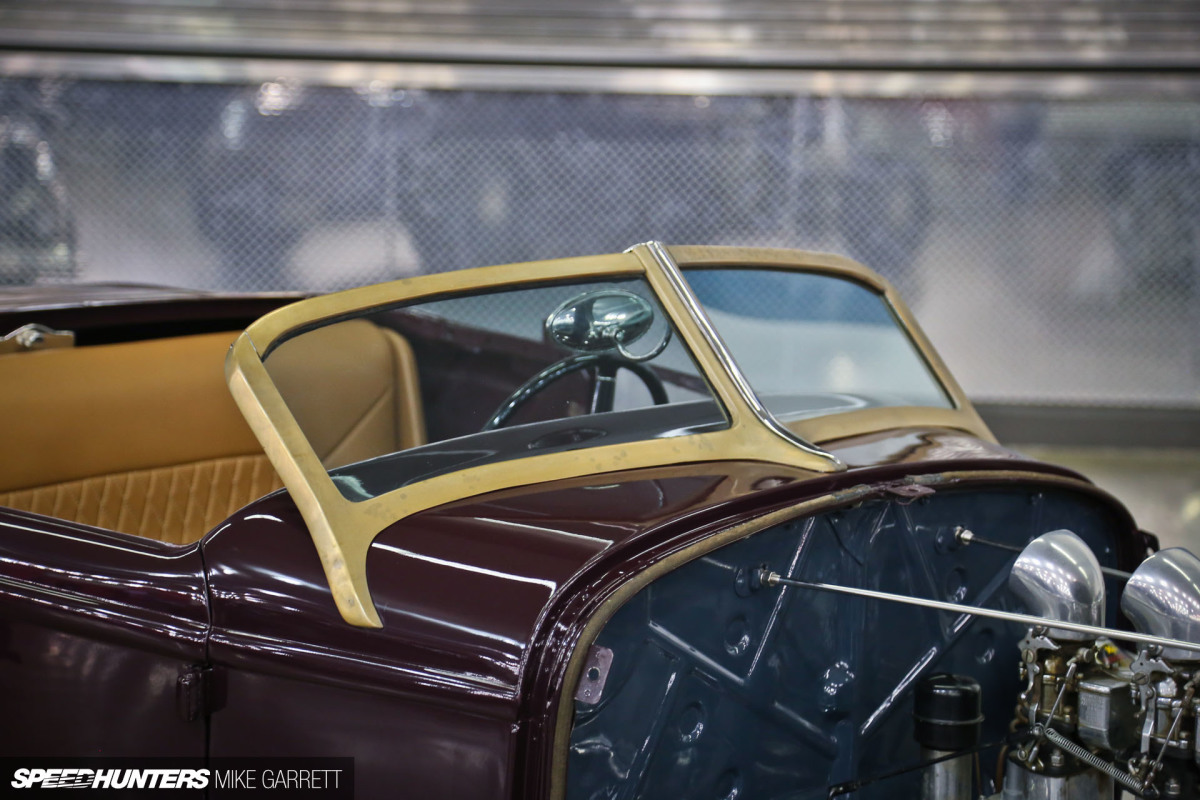 Another great touch is a DuVall-style split frame windshield to further build on the vintage racing look.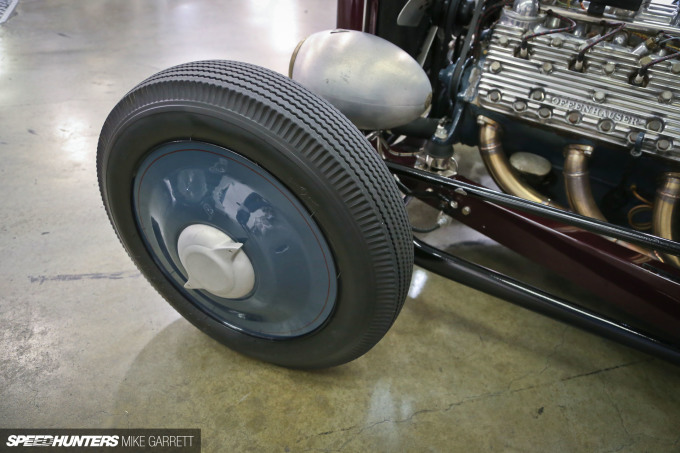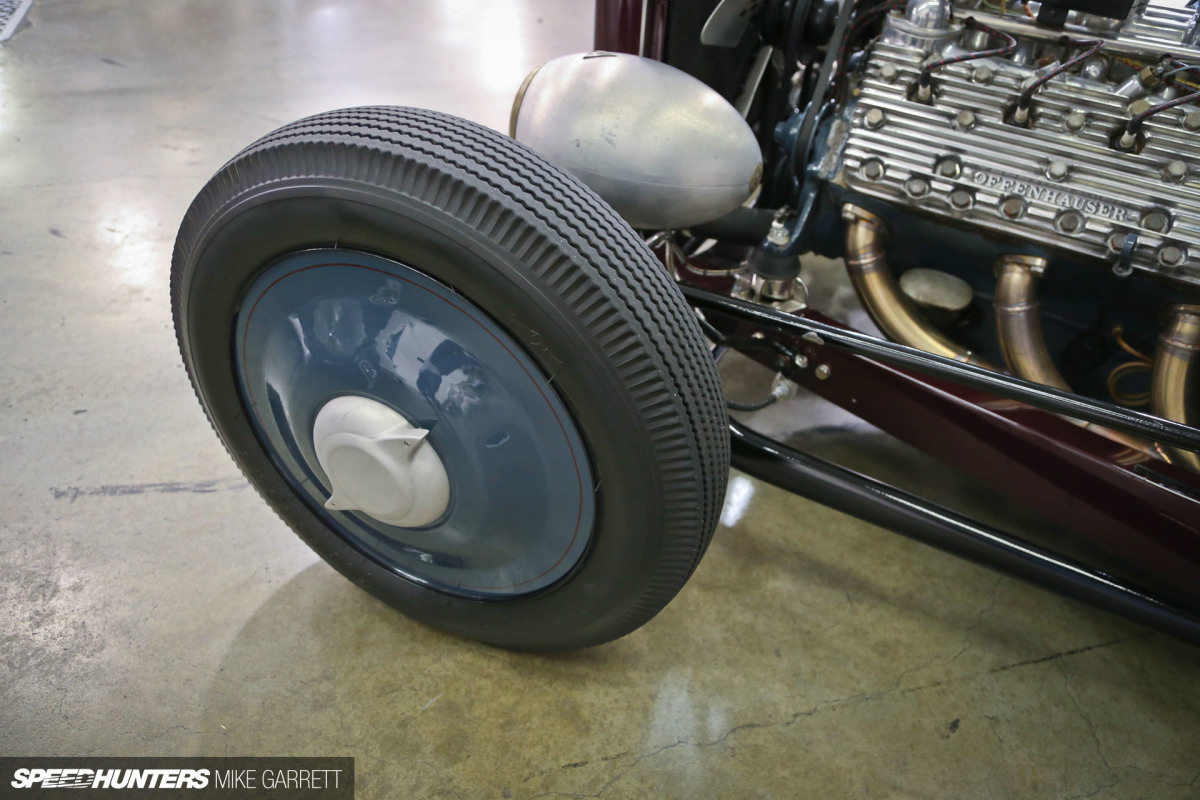 The 16-inch steel wheels have been fitted with a set of custom disc covers with spinner center caps, and they look fantastic with the retro Firestone rubber.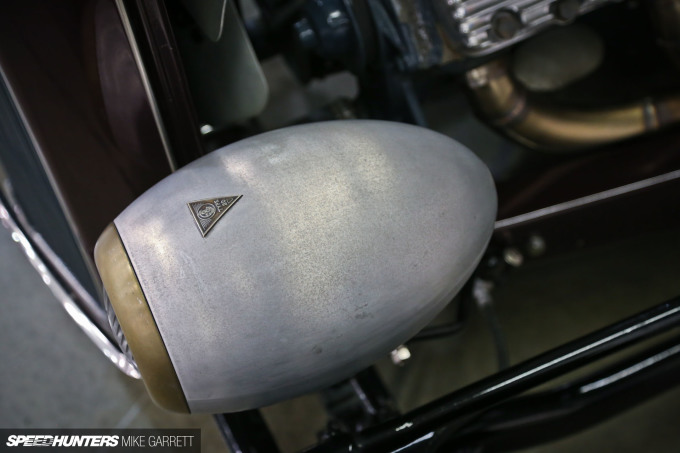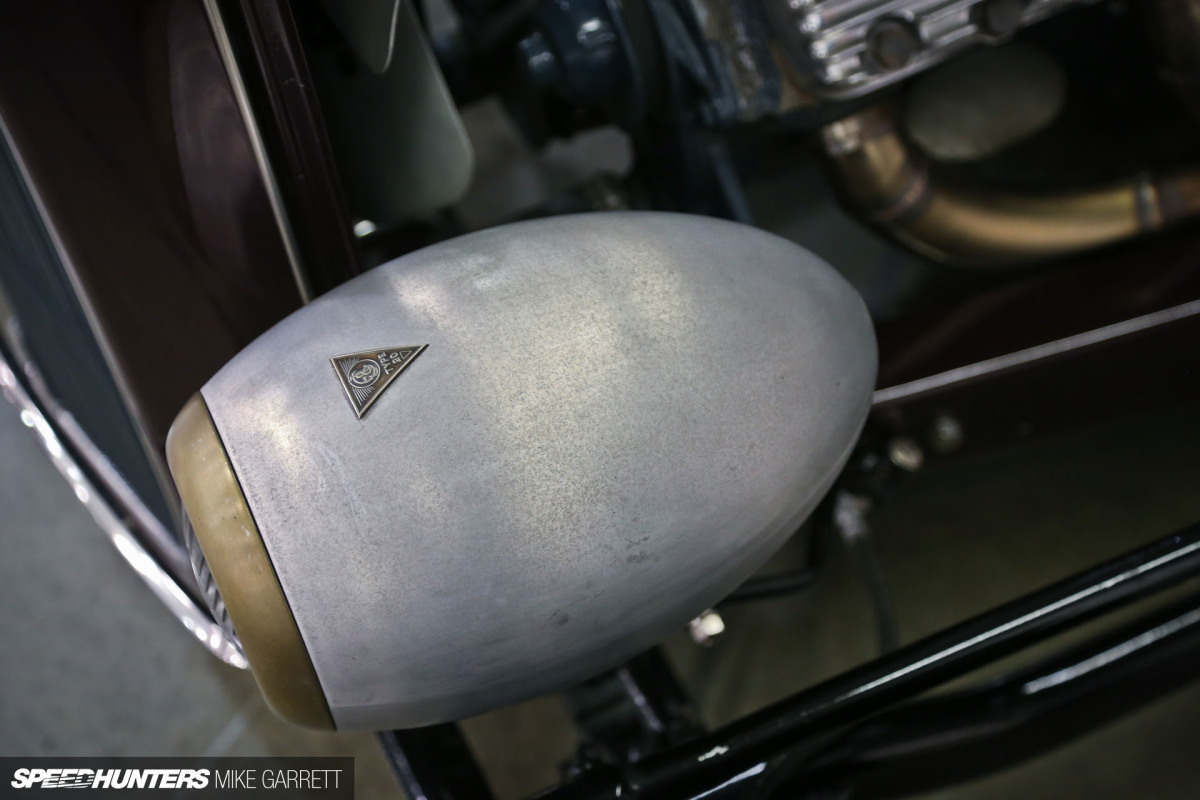 Last but not least is a very rare set of E&J torpedo-style headlamps which have naturally been left raw and unpainted.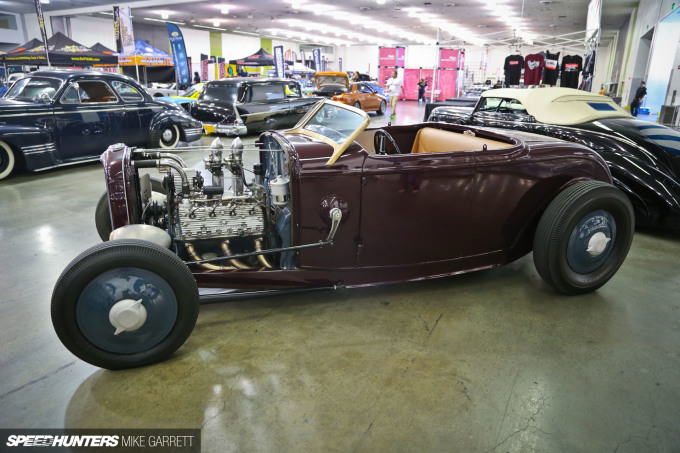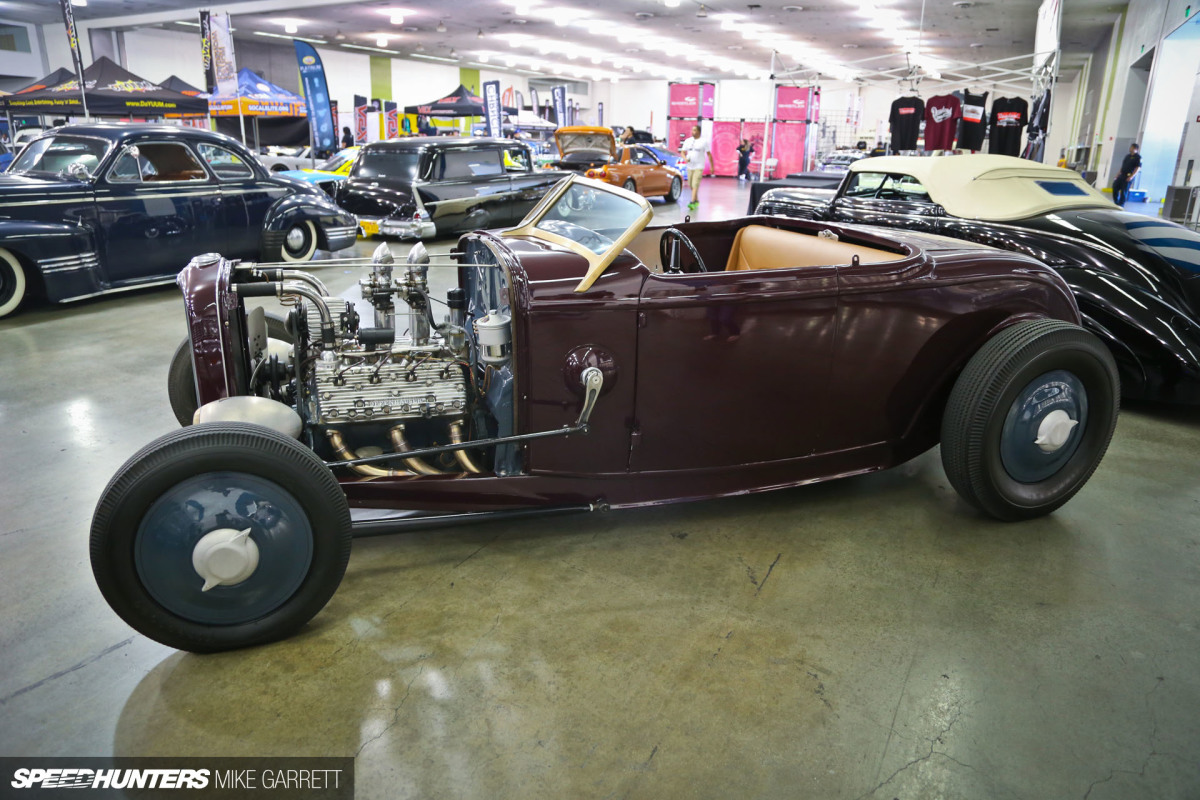 There you have it – one of my favorite cars at Wekfest was a 1932 Ford.
I'm not a big fan of automotive reality shows, but if you can see cars like this being built from the ground up I just might have to reconsider.
Mike Garrett
Instagram: japanifornia
mike@speedhunters.com