Behind The Scenes
Every car guy that lives in Tokyo has a special relationship with the Hakone Turnpike.
It's a conveniently located place to escape to; it represents a few hours of fun, or time alone. It's a place where you can enjoy your car to the fullest, putting the daily worries and stress to the side for a little while. Being a privately owned road it's mostly devoid of other cars, aside from the odd passing pensioner on a sightseeing trip or a car enthusiast there for the same reason as you. It's an empty, smooth, beautiful stretch of snaking blacktop totally at your disposal, and now once a year it's the chosen venue for Motor Head magazine's Hill Climb event.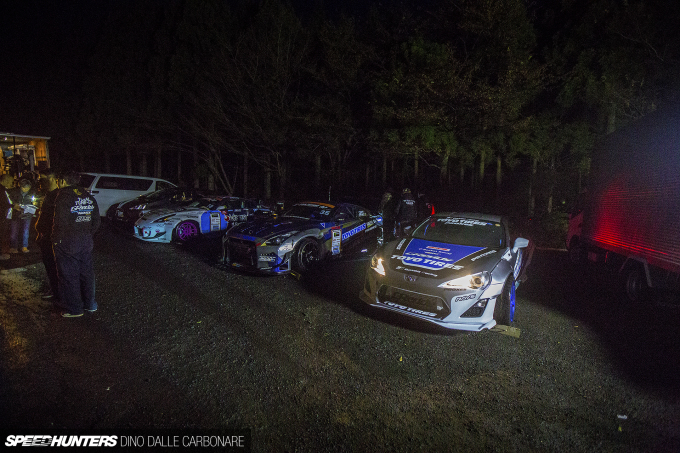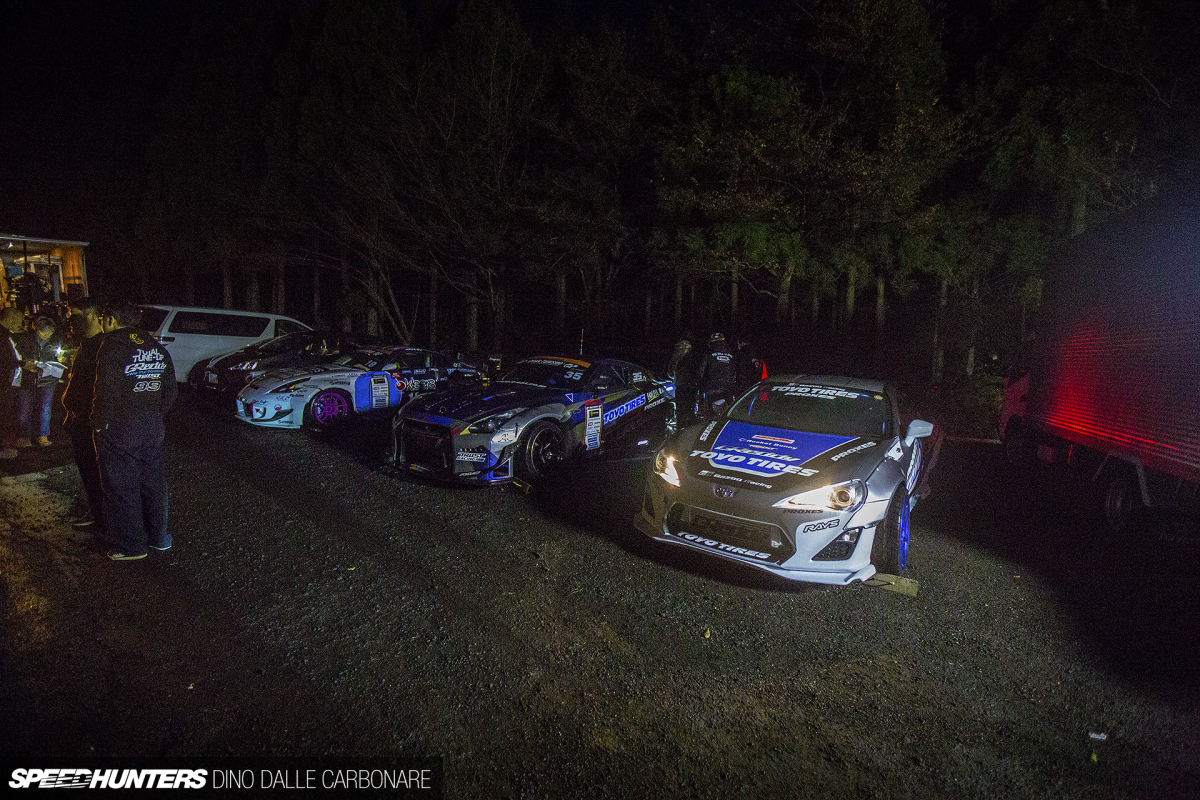 For this event the Turnpike gets shut down for an entire day, a procedure that may sound easy but actually involves a well coordinated plan that begins almost a year in advance. These sort of things are never easy, but they are about 100 times as hard in a rule-driven country like Japan, where bureaucratic chaos ensues the moment something remotely different or daring is attempted. So with newspaper and radio announcements placed to make sure people knew the famous road would be closed, the Motor Head crew and the close to 60 additional people involved in the production assembled at around 4:30am in a very cold and dark gravel parking area half way up the Turnpike. I recently reminisced with Sean Klingelhoefer, fellow Speedhunter and contributor to Motor Head, about shooting this unique event, and we both thought it was about time we put our images together and gave you a glimpse of a very special day spent in the Hakone mountains.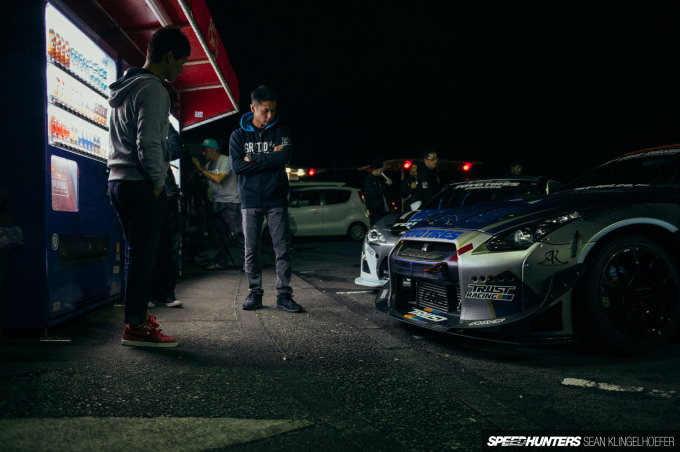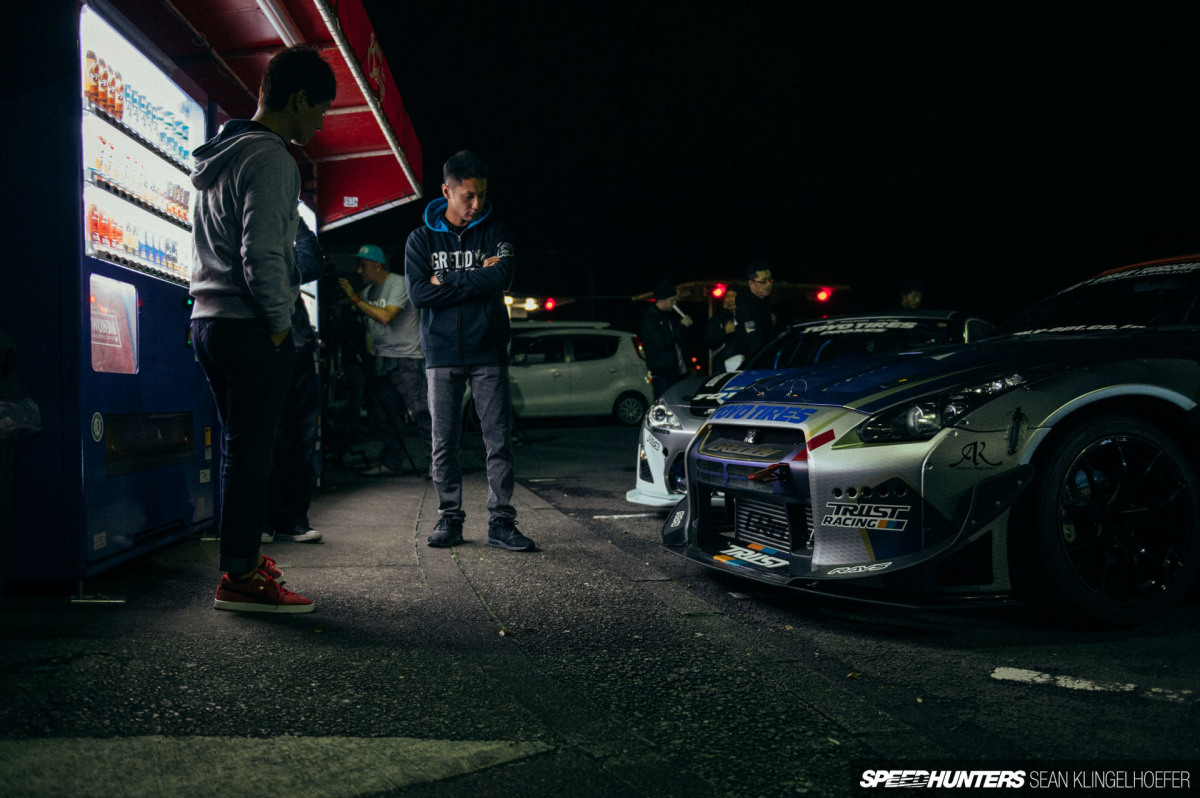 Aside from creating an impressive feature filled with awesome photography and tech-laden text in the magazine, the main aim of this complicated exercise was to create a film to make those images and words portrayed within Motor Head truly come alive. In a perfect world, a production of this magnitude would take a good week of coordinating and shooting, but nothing is ever perfect, so the 10 or so hours we had during the day had to do. Those shooting stills needed to work around the video production, and the video cameraman had to work around us; we basically all had to do our jobs without attempting to kill one another, often getting only once chance at a take.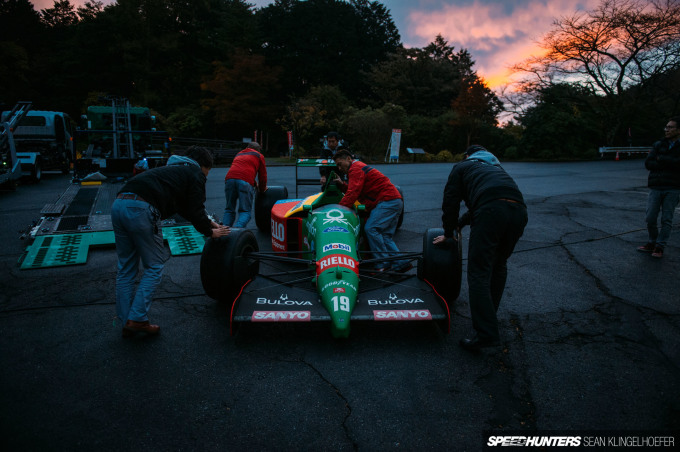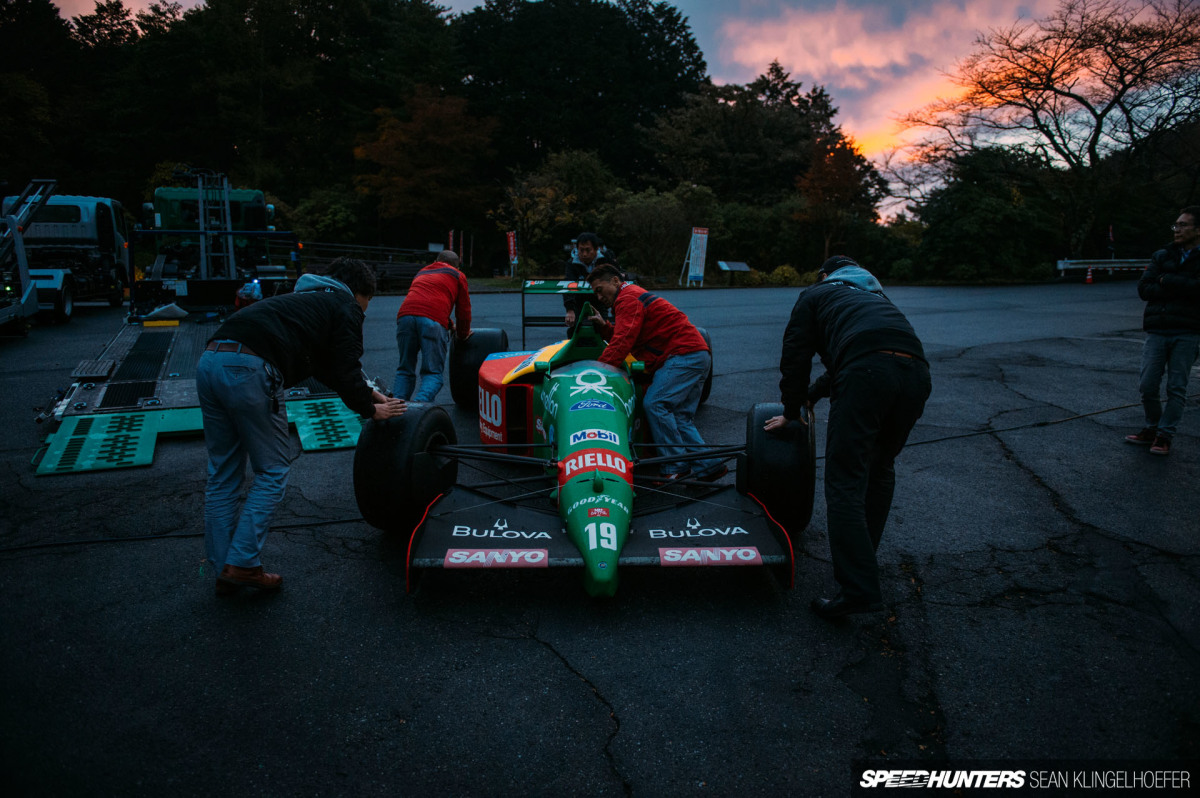 Takada-san at Motor Head was under real pressure to come up with an interesting twist to this second Hill Climb, and make it different enough that people would take notice and not just label it at as a carbon copy of the 2014 original. But once we saw a B189 Benetton F1 car and Lotus 78 F1 racer being unloaded, it became apparent that the event had been very well thought out. F1 cars on a public road? I mean seriously, isn't this the sort of far-fetched 'what if' thing car guys always talk about?!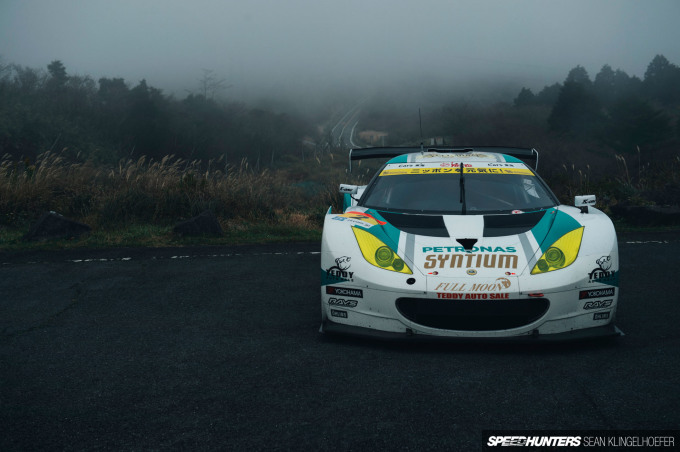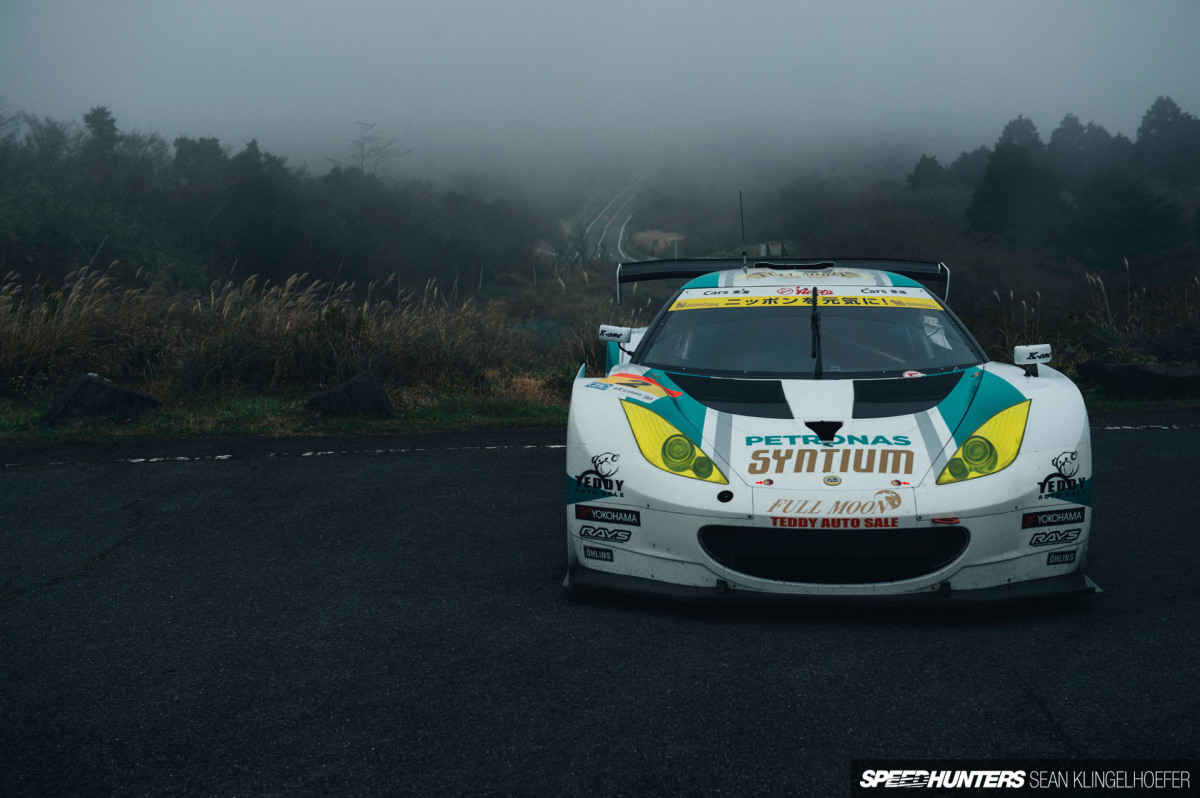 On top of that, there were some other well-selected cars too. Current Super GT racers, like the custom-built GT300 Evora that Mooncraft put together with the guys behind Lotus Cars Japan.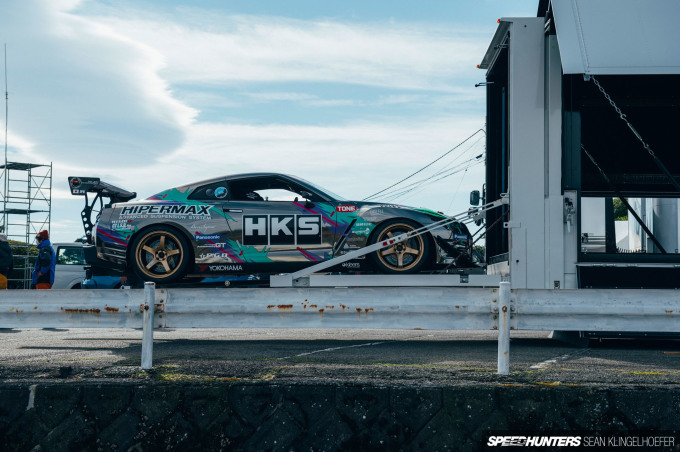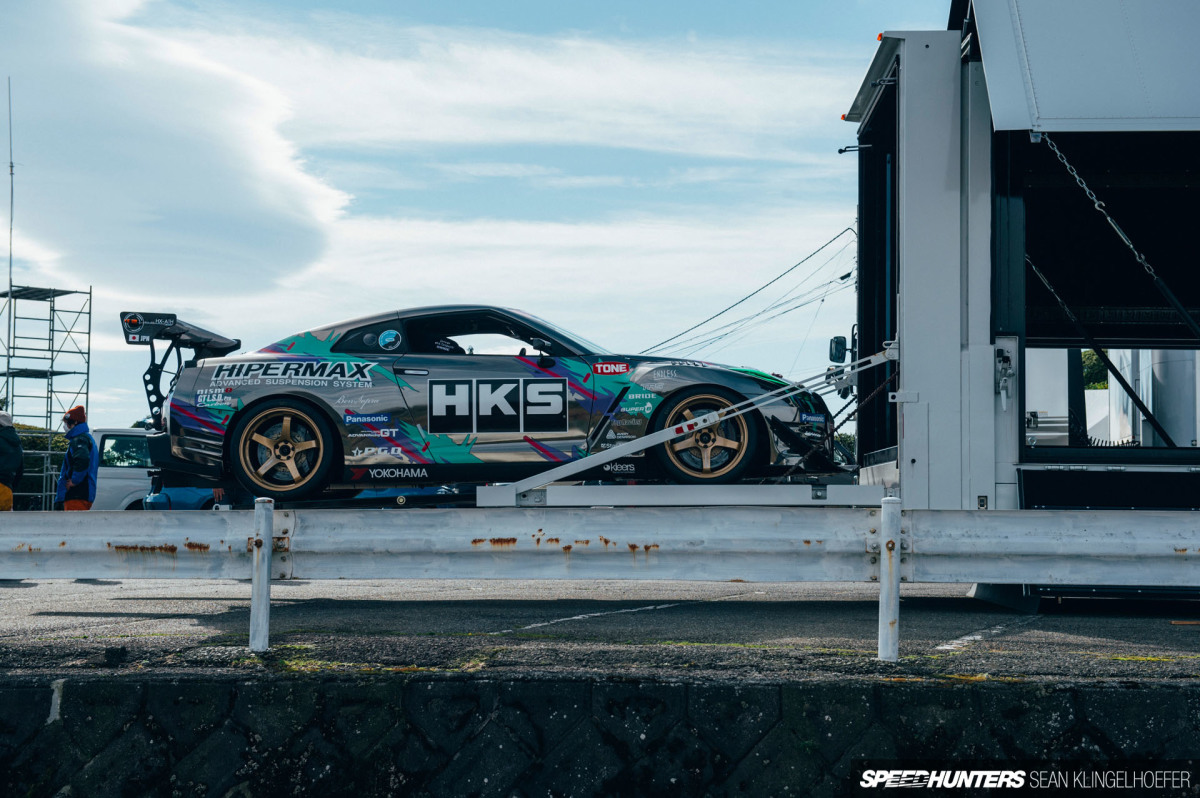 HKS and its trusted driver, Nobuteru Taniguchi, showed up with the GT1000 R35 GT-R, a 1200+hp monster that would probably leave a lot of the race cars for dead.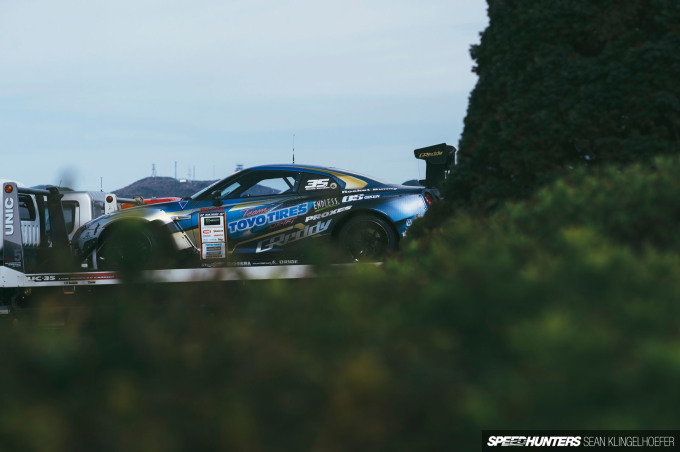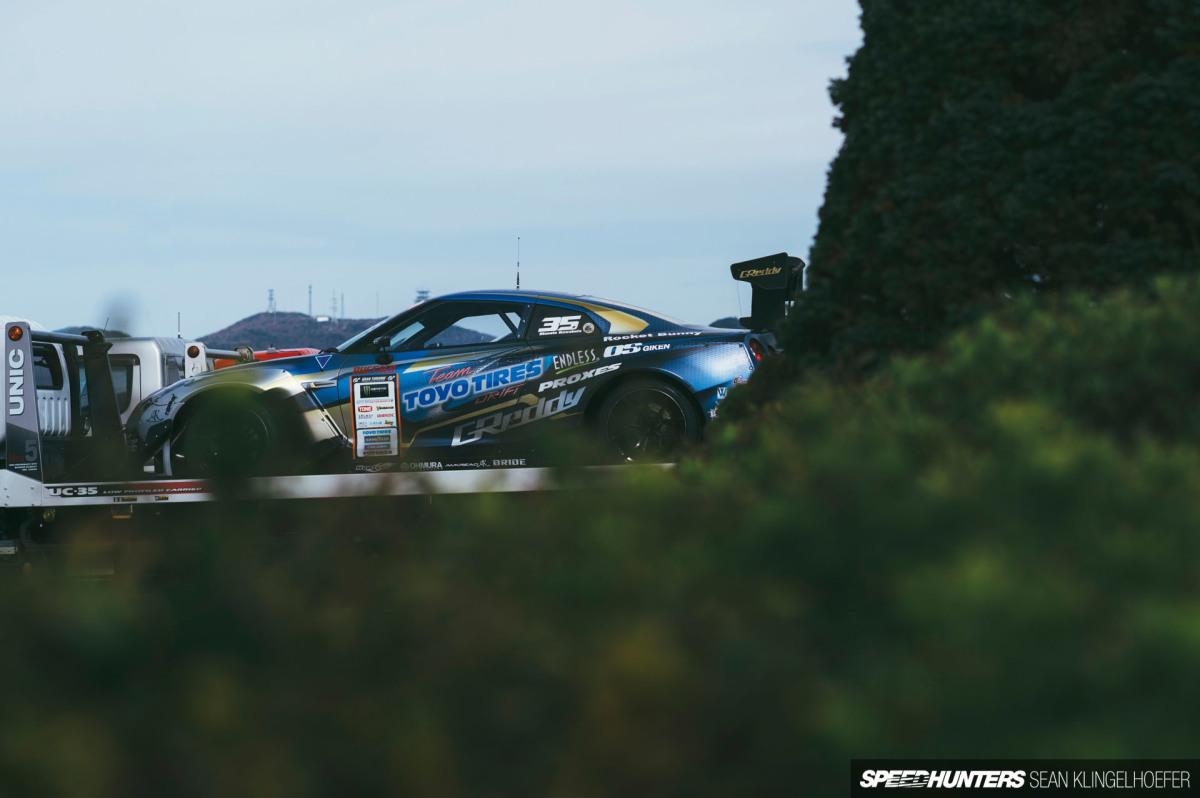 After Kawabata's insane drifting at the first Motor Head Hill Climb, Trust didn't pass up the chance to do it all over again, but this time had something a little different in mind to keep things fresh.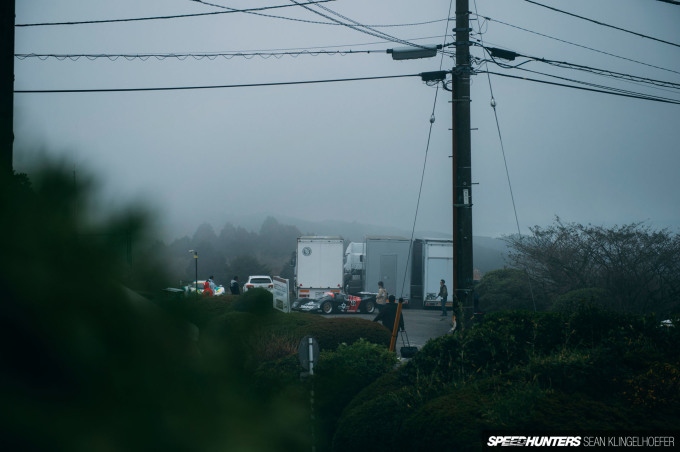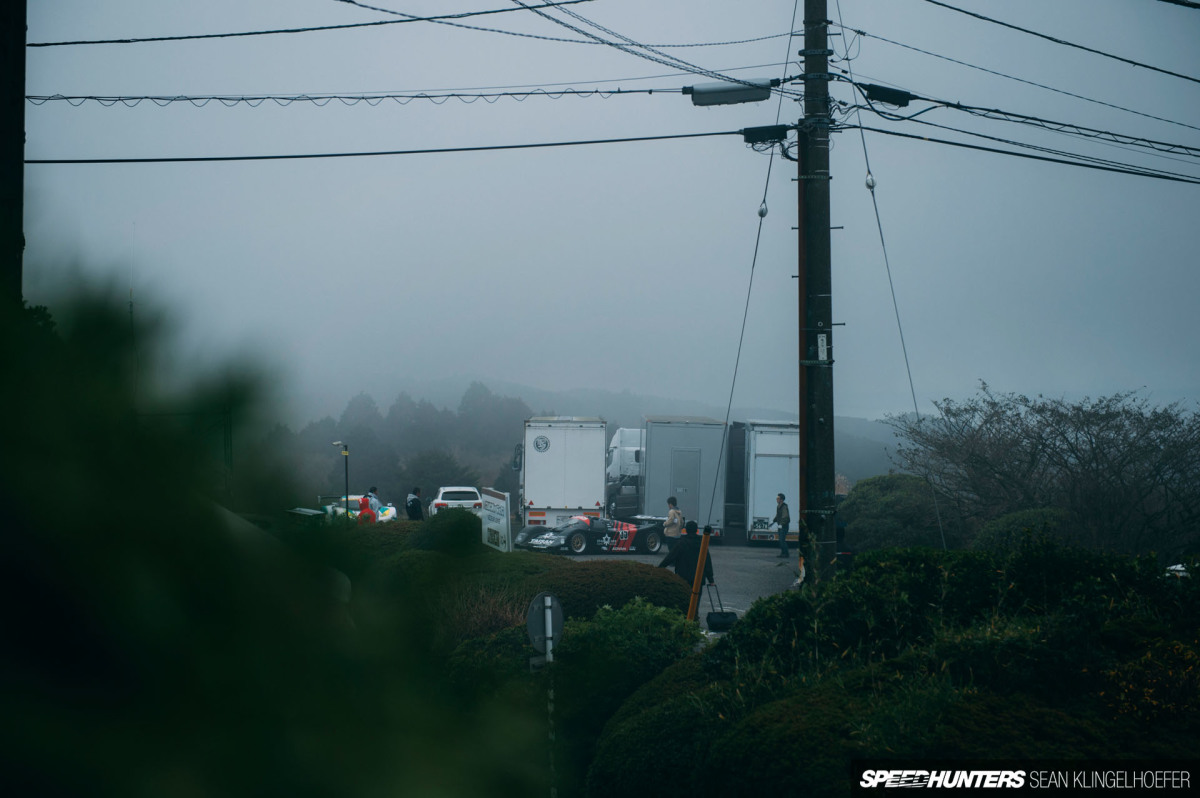 An event like this wouldn't be complete without at least one wild car. The owner of the yellow Ford GT40 that took part in 2014's event wanted to put the latest addition to his collection to the test; a car I've already shared with you some months back. The idea was to run the 962C and put it through its paces before being stripped down and put through a proper restoration.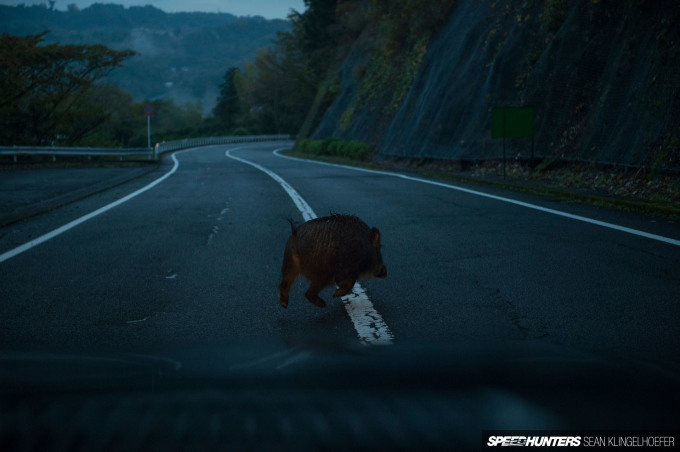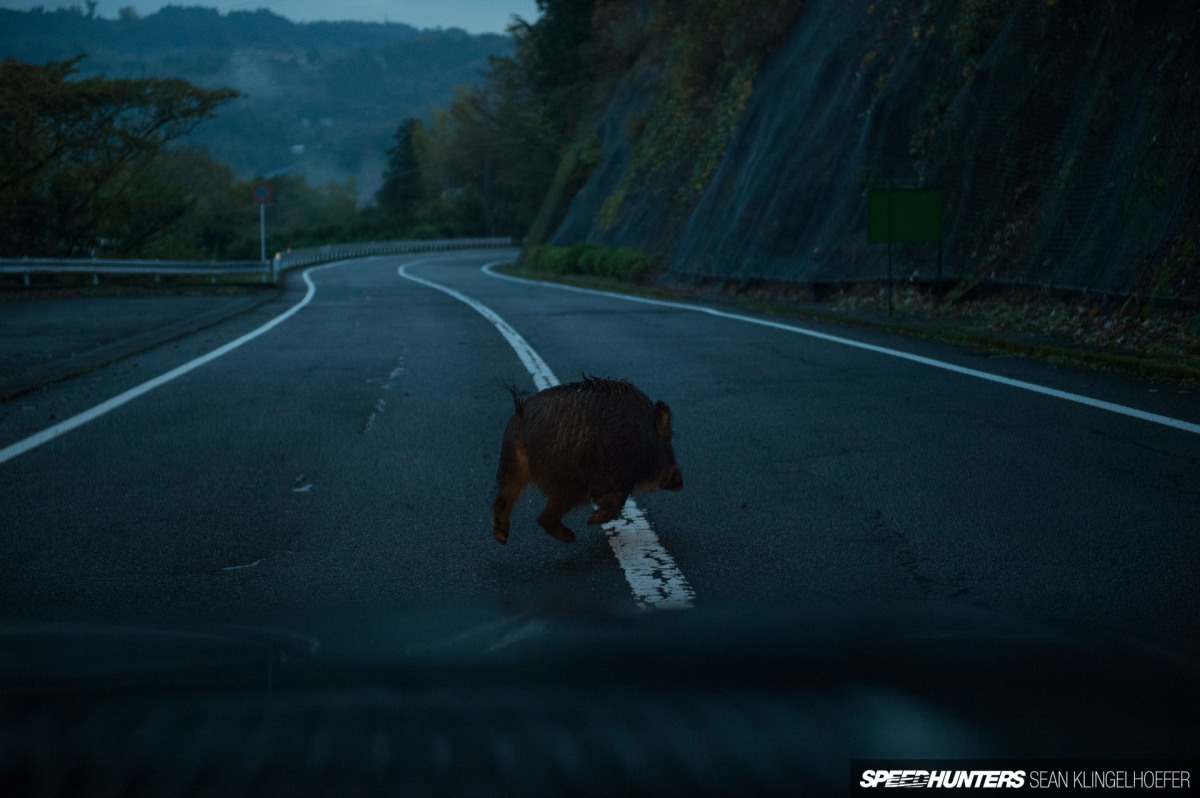 Aside from the obvious dangers that racing up and down a regular road like the Turnpike throws up, you also have to factor in the unexpected, like wild boars suddenly running out onto the road. Hit one of these little pissed off beasts and your day will end very abruptly.
But First, Drifting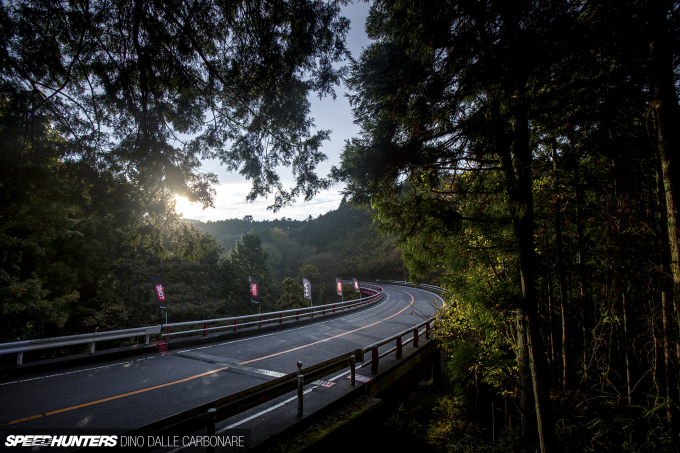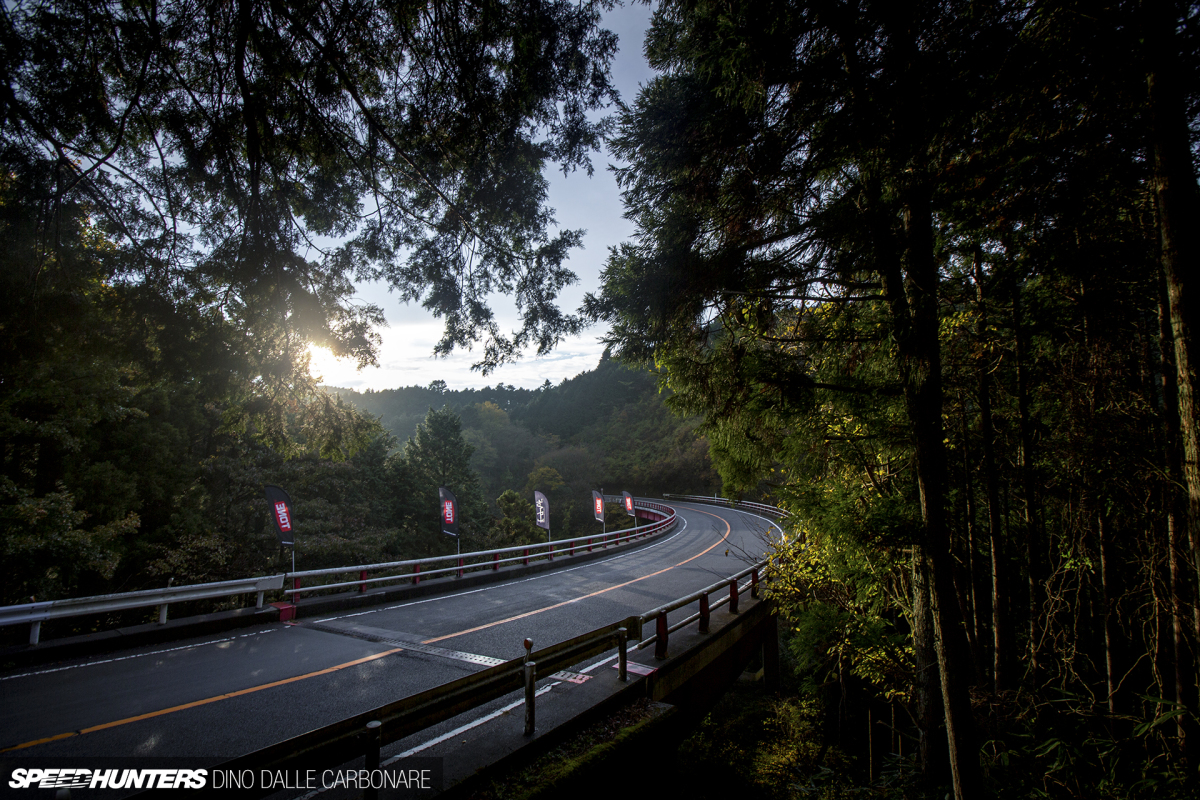 As the sun slowly broke over the lush vegetation that covers the Hakone mountains, it was time to assume our positions.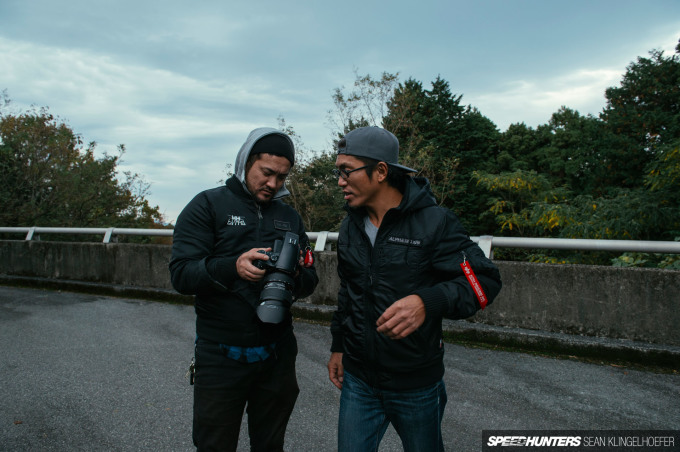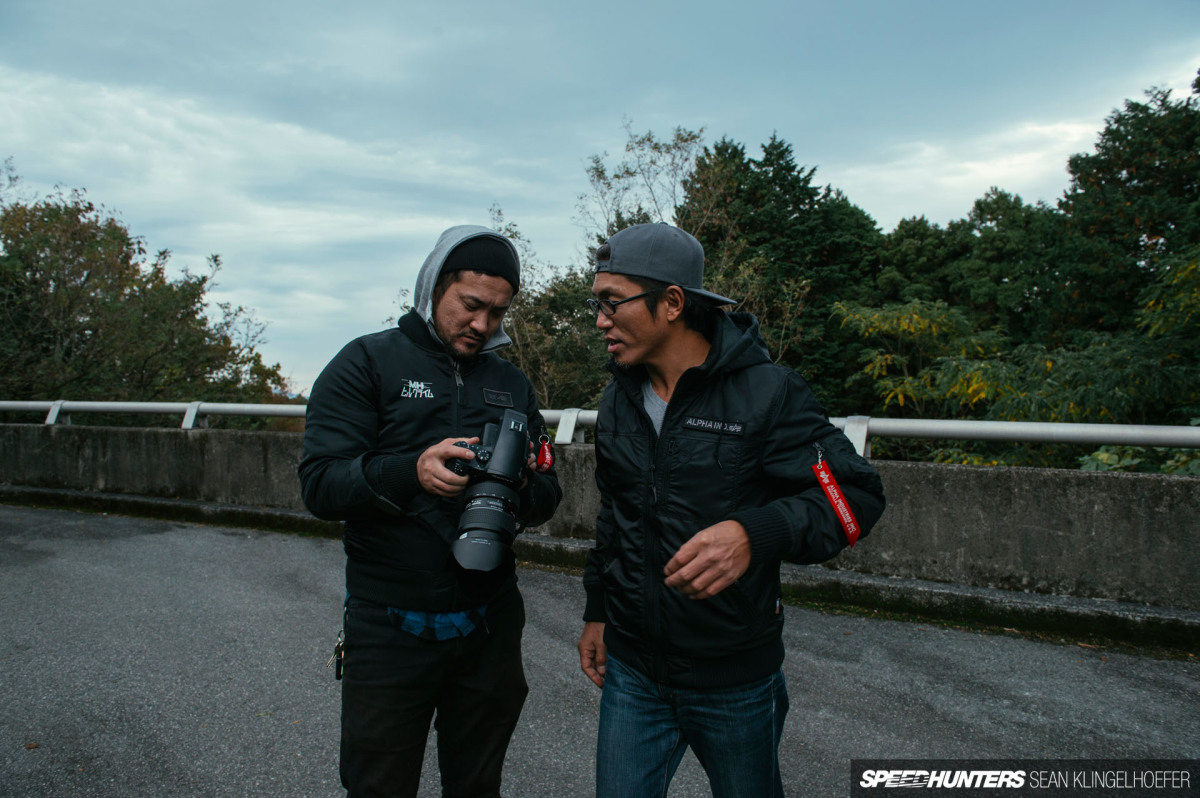 Each photographer was assigned their own coordinator, who in turn would have a radio unit and be in continuous standby with Takada-san and the track marshals. It was a perfect example of Japanese precision, making double sure that we would all be ready when the cars came into our frames at full speed, and ensuring we knew what we could and could not shoot. All of the Motor Head guys had a mental image of what the final story layout would require; above is Maruo Kono, the magazine's staff photographer, with his Phase One mid format beast, and Yoshi, the magazine's designer, who at this moment was checking over what had been shot.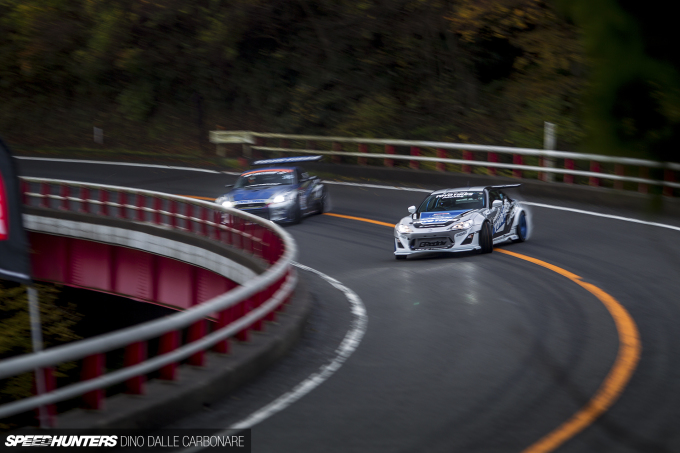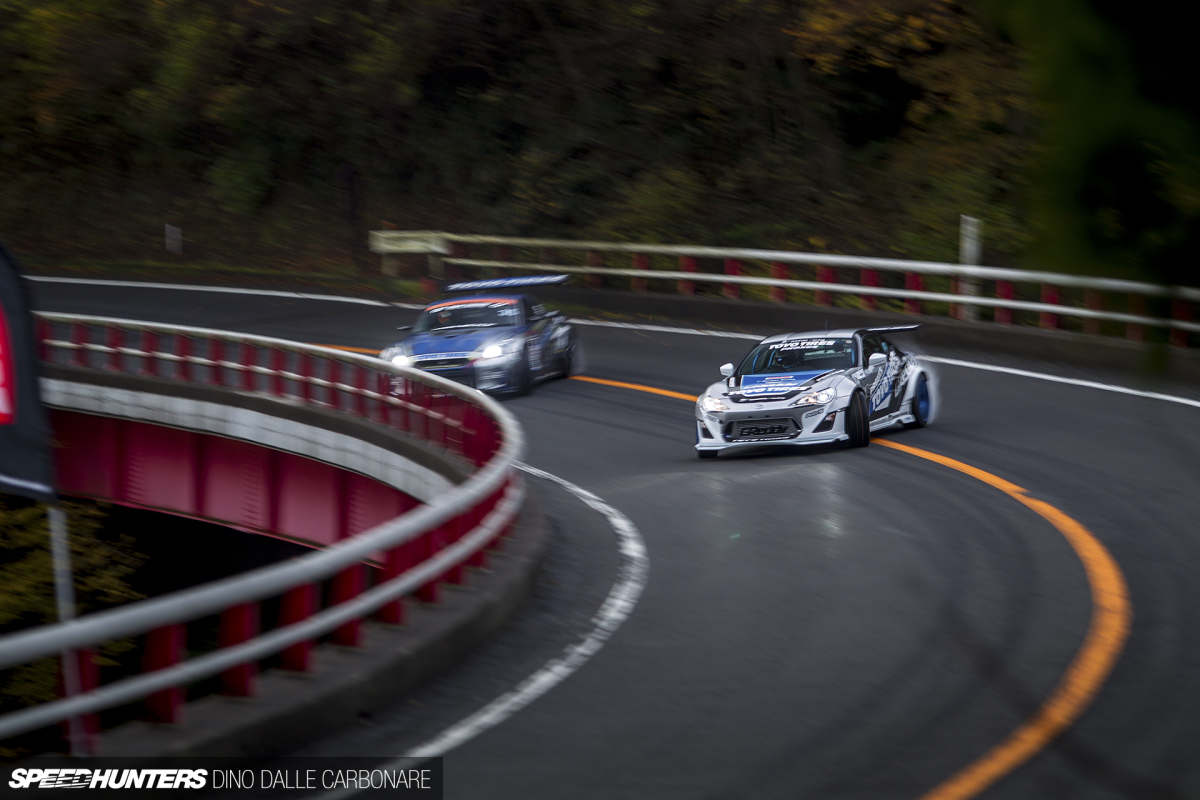 With the Turnpike's surface still wet from the previous day's rain, the drift pass would unfortunately not be quite so dramatic. Trust brought Ken Gushi out to the event to drive its 86 drift car and do tandem runs with Kawabata and the mighty GT-R. They had one practice run to test out the surface grip and conditions, followed by one more run to get it right for the cameras.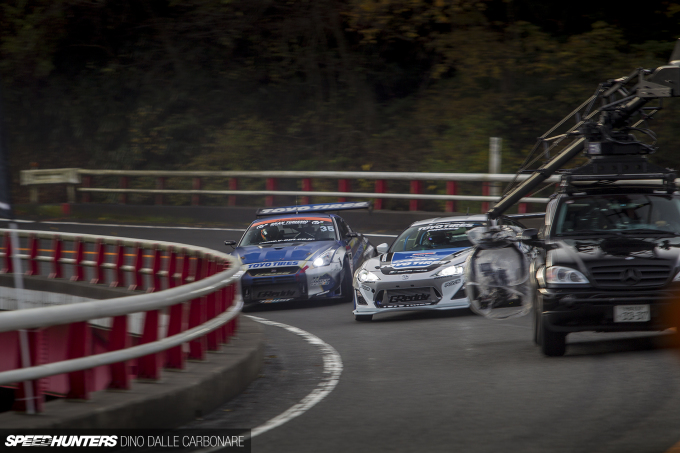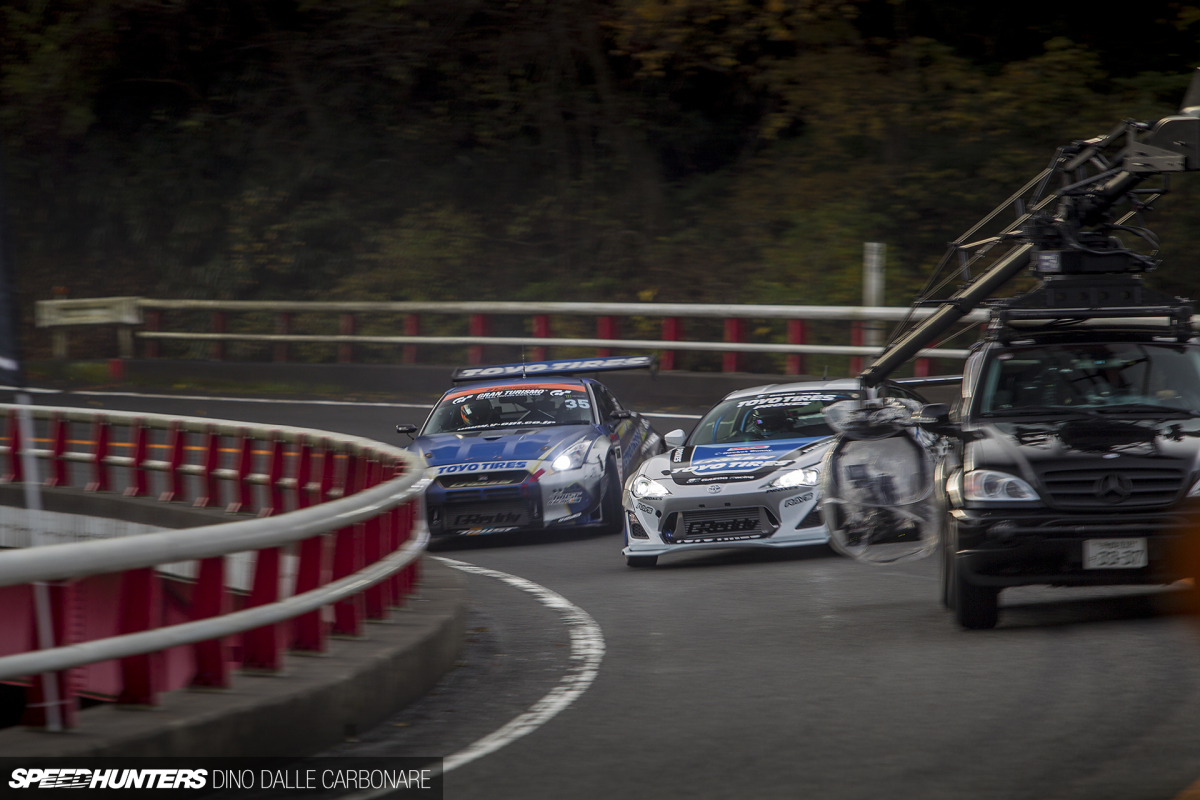 Then Luke Huxham and his team went out in the Russian Arm-equipped ML55 AMG and did a few passes so that they could capture the action from a rather cool perspective.
You can see the result in the final video released last year, including some cool on-board videos from behind the wheels of Gushi and Kawabata's cars. Make sure you turn your speaker volume up!
Unleash The F1 Cars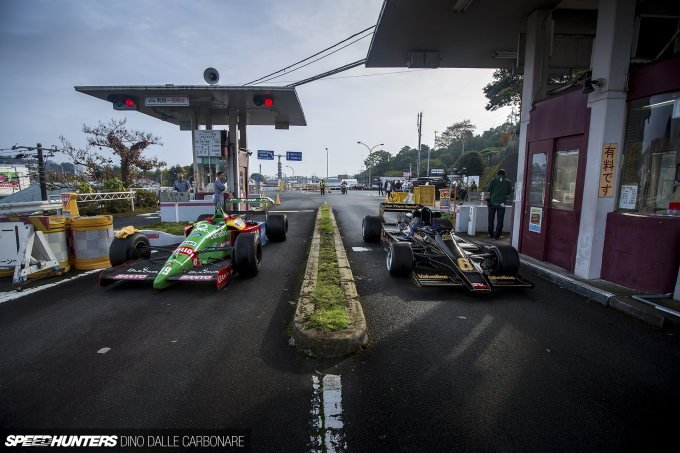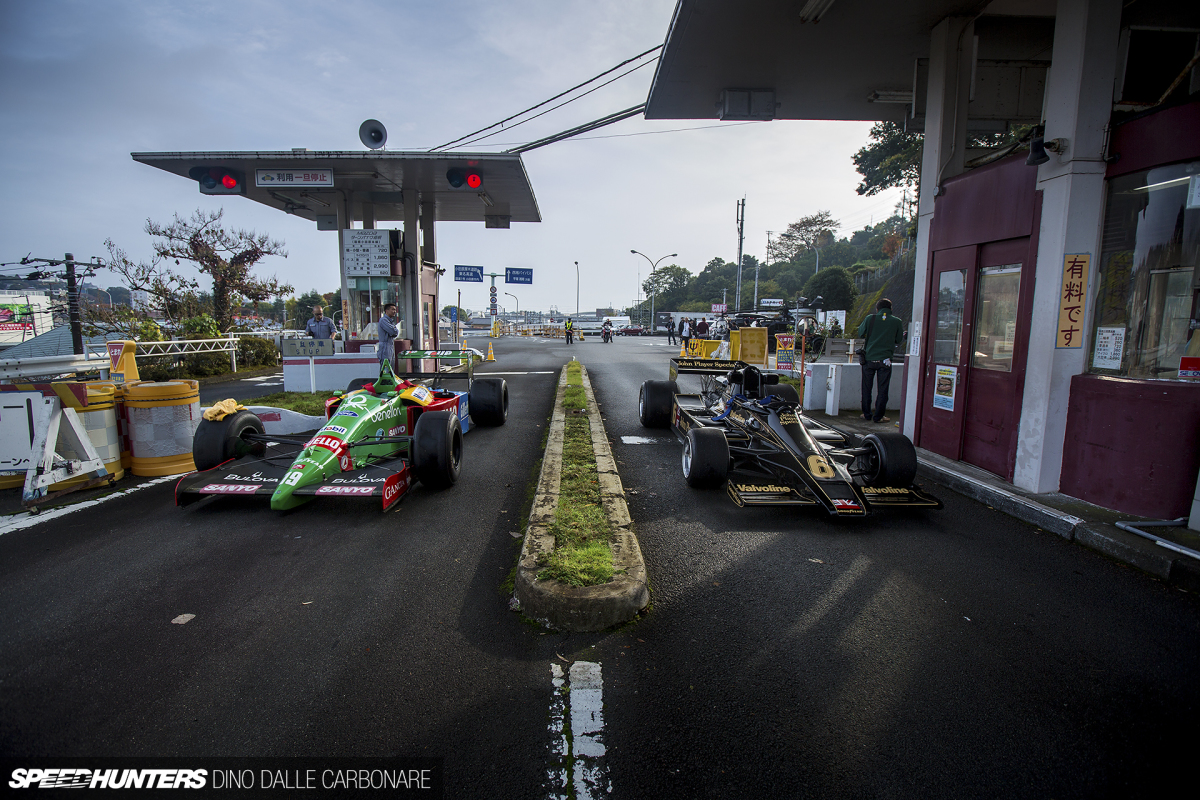 As you see in the video, a great deal of the production was centred around the Benetton and Lotus F1 cars. Once the drift session was filmed, it was all the way back down to the toll gates of the Turnpike where the 'race' would commence.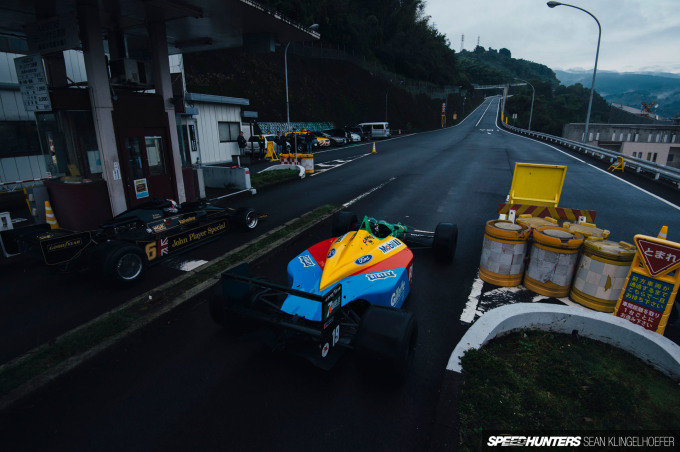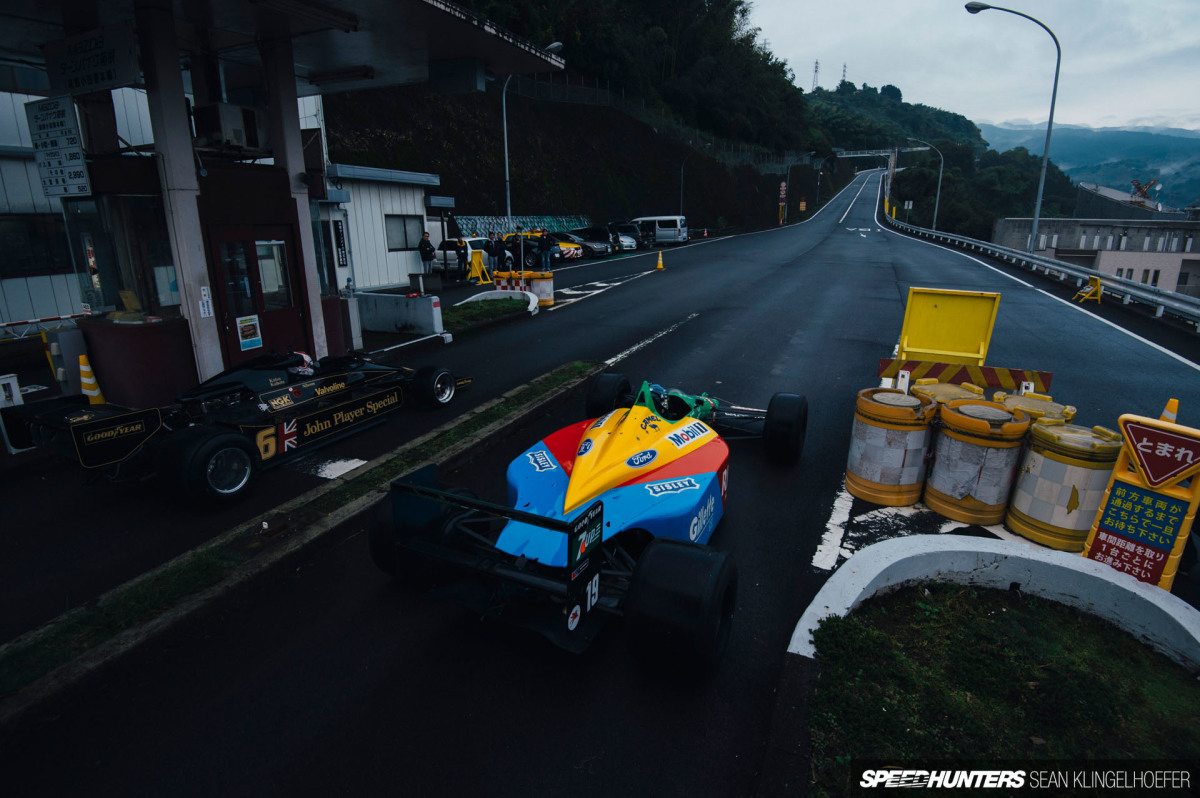 We were all mesmerised by what was happening; it was surreal seeing a pair of very loud F1 cars being unleashed on a road that most of us knew so well and drive all the time. But the noise in particular was causing a bit of a problem too; the cars were cranked into life and driven up to the toll booths a few times to film the sequence from different angles, and seeing this entrance onto the Turnpike is right alongside a densely populated town, the phone in the office was ringing off the hook with people complaining about the racket. If it was car guys living down there I'm sure they would have walked up to enjoy the show!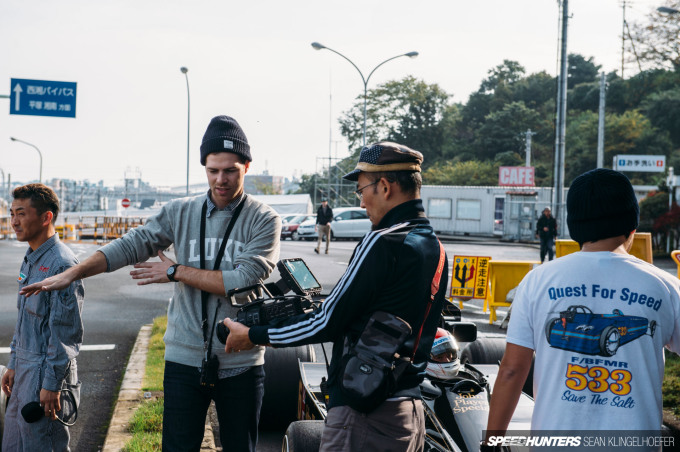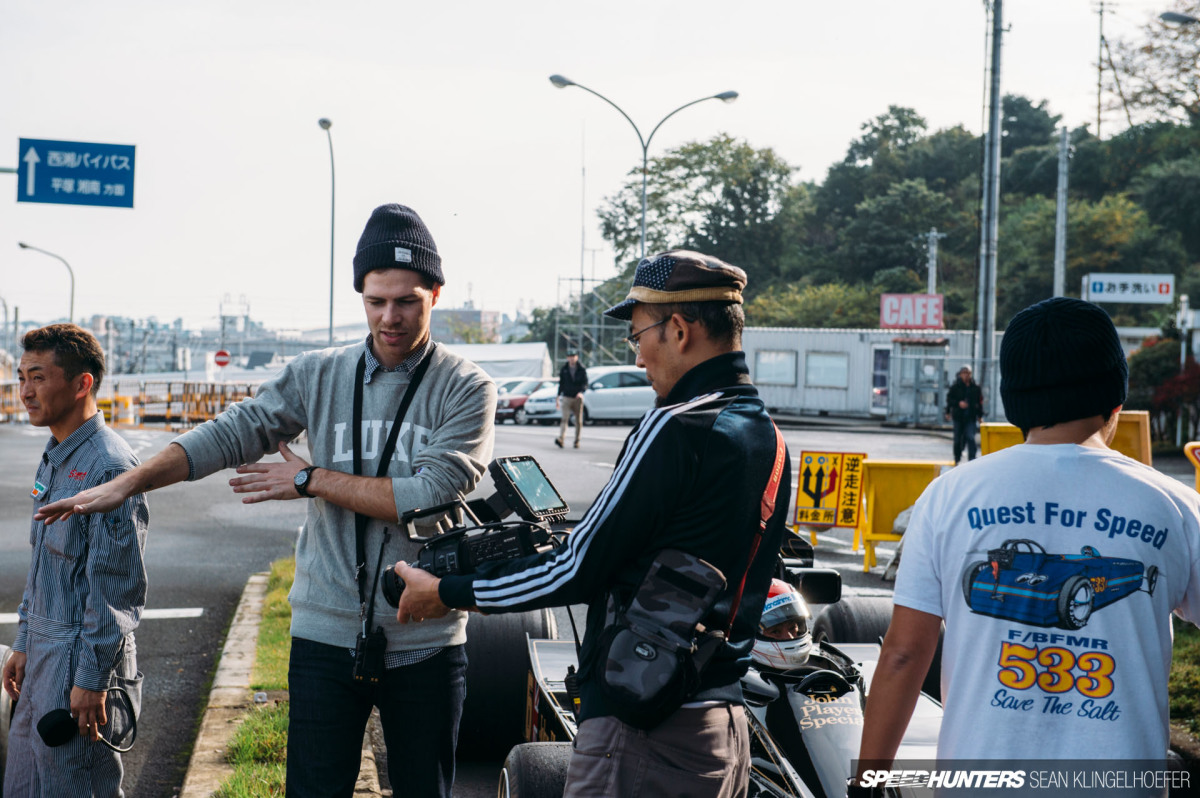 Luke had his hands full coordinating all the shots and sequences, but with a forecast for rain for most of the afternoon he was beginning to feel the pressure.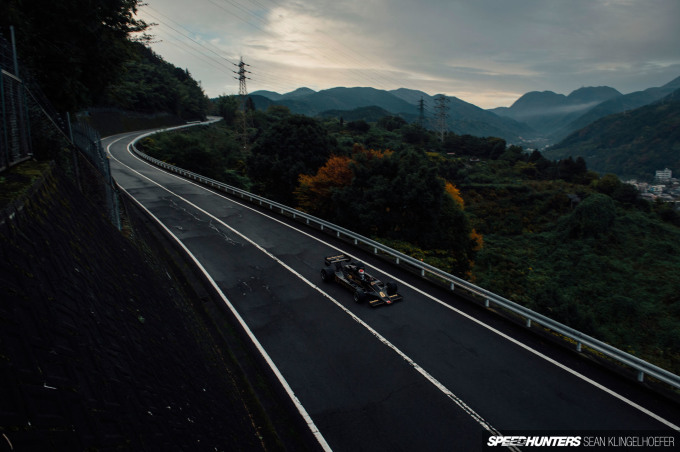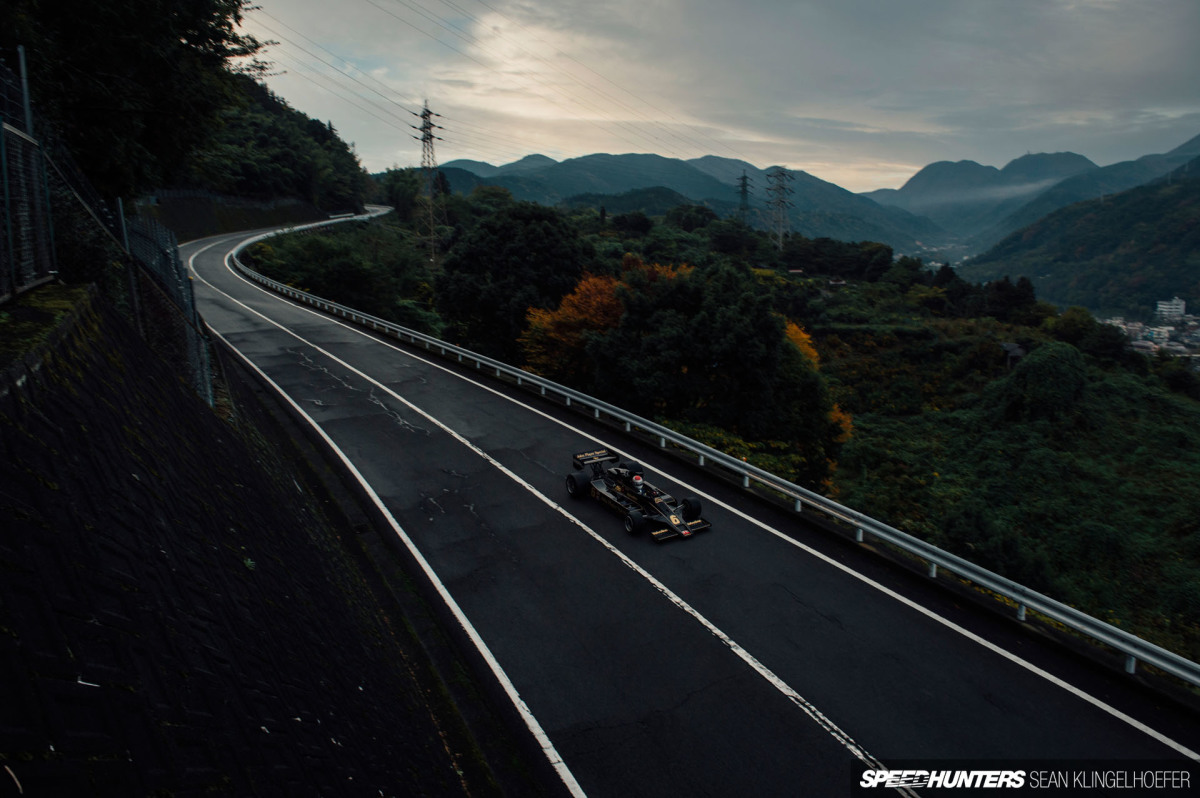 We photographers are often not too impressed by how long video guys spend shooting and repeating shots, and this is usually the time Sean starts to get a tad restless and begins to climb things. On this occasion though, it turned out to be a rather good idea as he got this cracking shot of the Lotus slowly returning down the hill to do a U-turn and prepare for another take.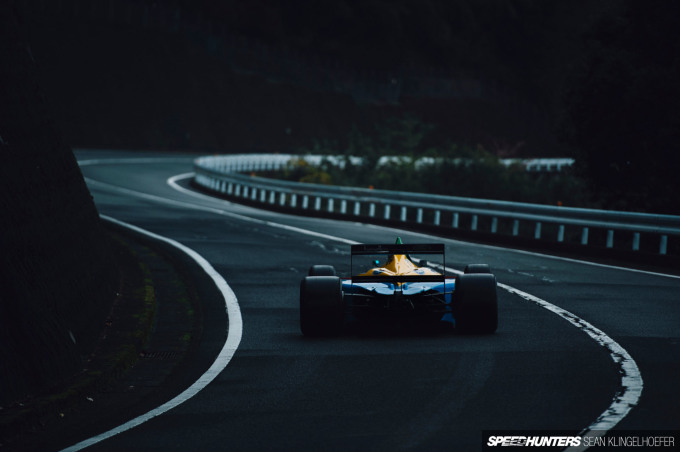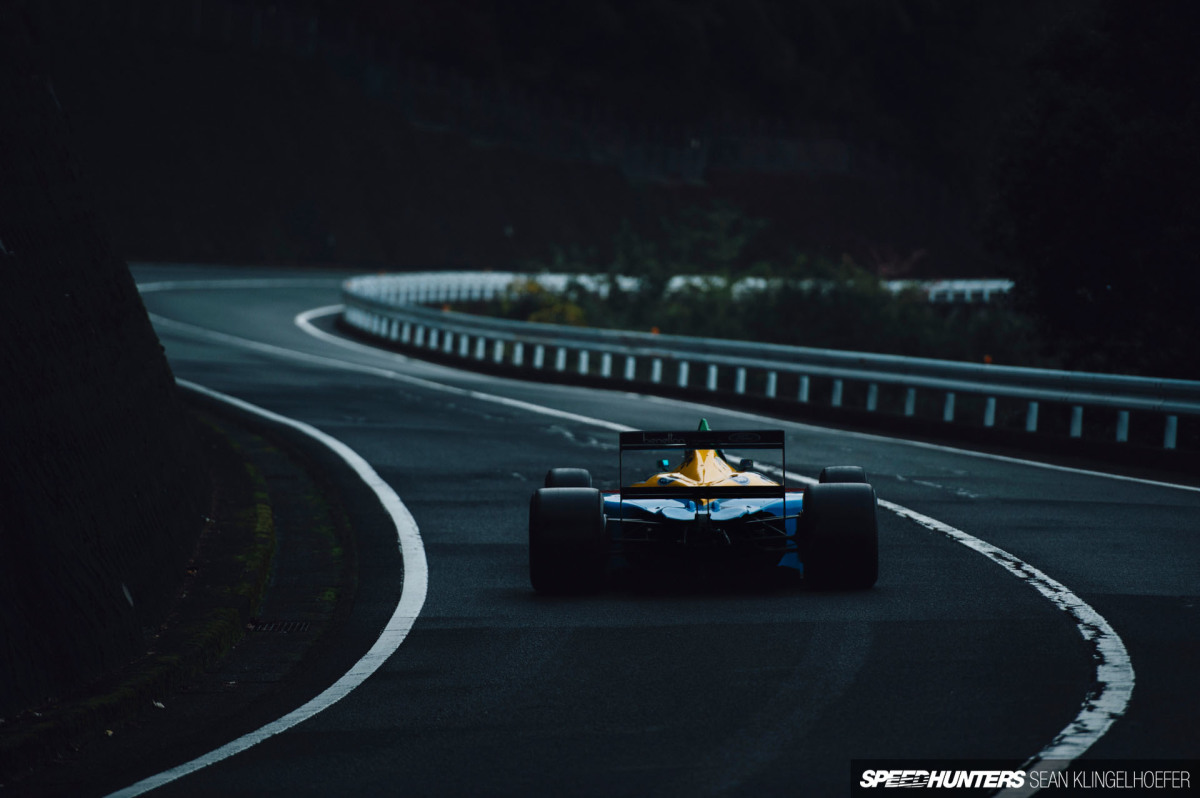 But eventually, all the shots needed were ticked off the list and it was on to the third and final part of the day.
The Time Attack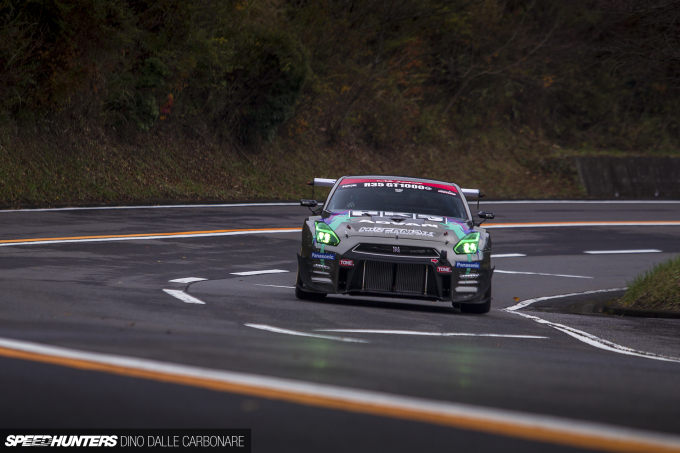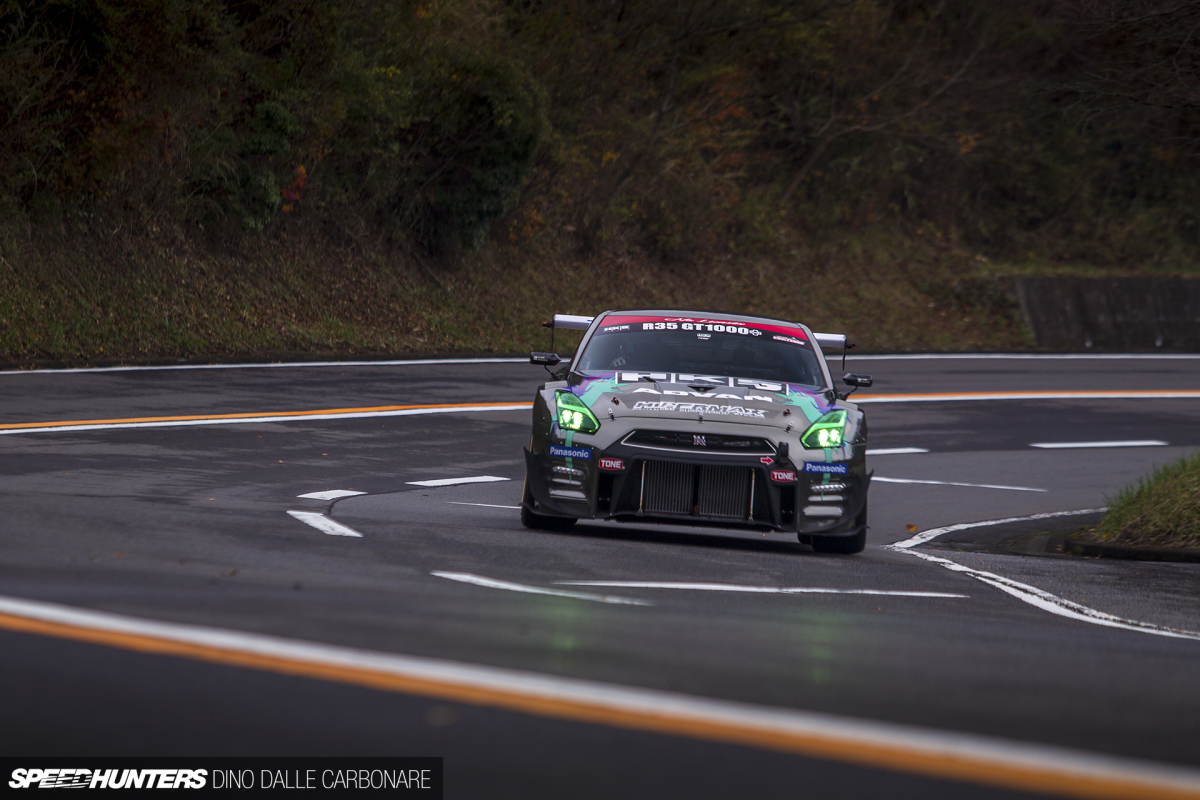 With patchy wet sections on the road, the time attack most of us were waiting for was a tad spoiled. Not because the drivers weren't giving it their best – far from it actually – but because they would never manage to challenge the times of the previous event. It was a bit of shame too, because Taniguchi, who's ultra competitive, wanted to really go nuts in the massively powerful HKS GT1000.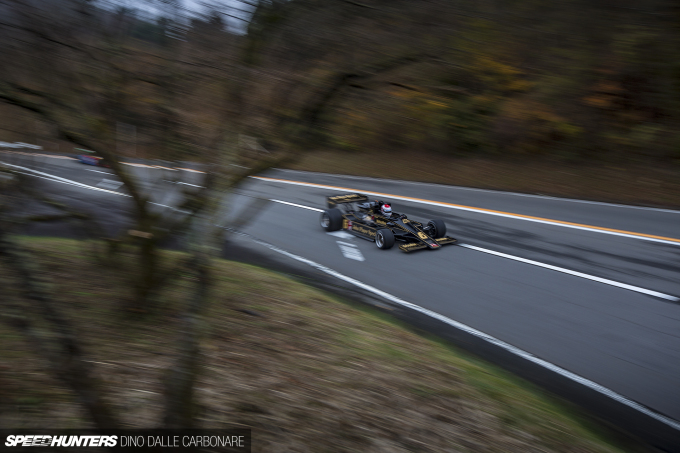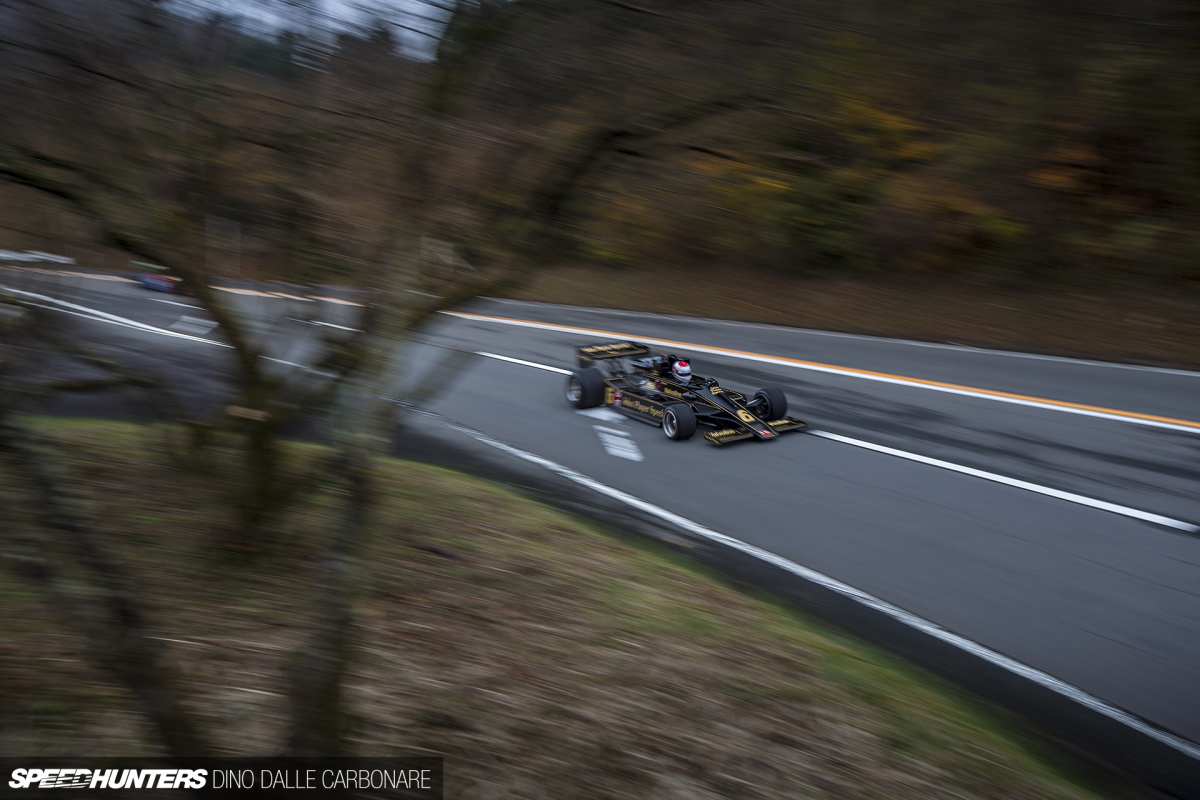 For me at least, the sheer spectacle of what I was witnessing and shooting was satisfying enough. Hearing these old race engines echoing through the mountains and eventually seeing cars like the #6 Lotus blast past me was amazing.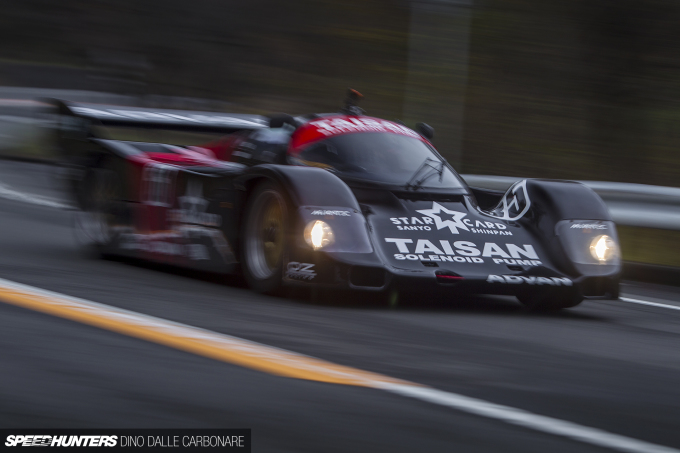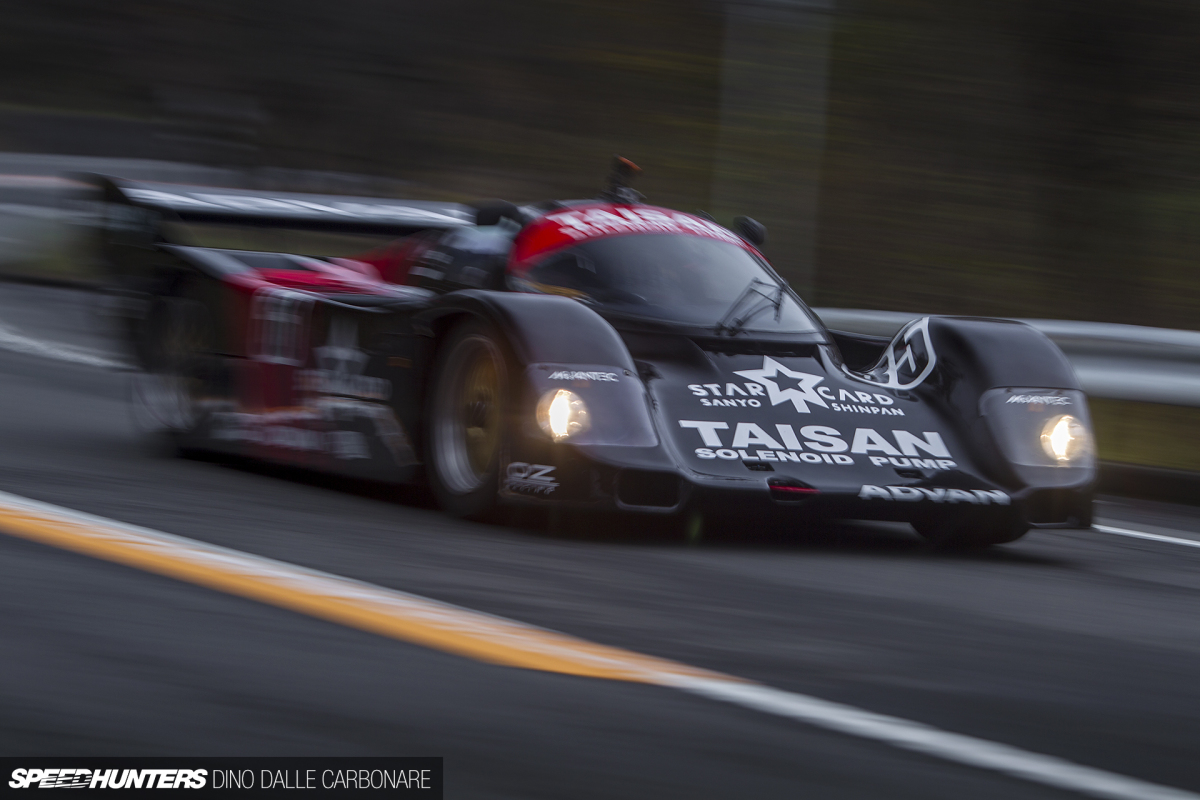 Then to see the Taisan 962C JGTC racer following close behind… All I could utter every time this happened was "wow!"
With each pass, the cars had to reach the top of the Turnpike and then head back down slowly to the start line once again. This was the perfect opportunity to cross the road and vary my vantage point.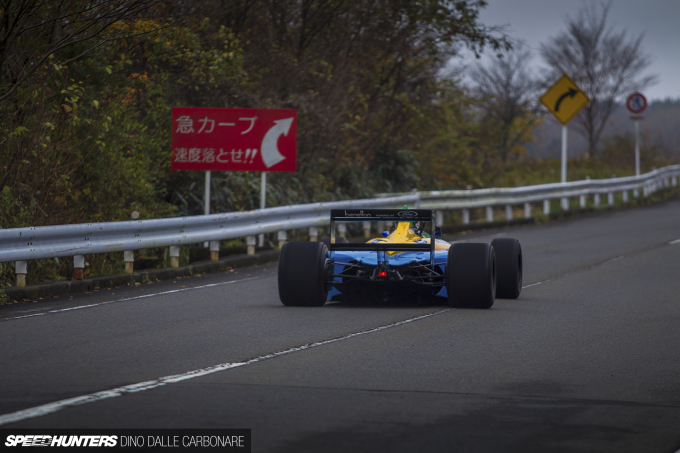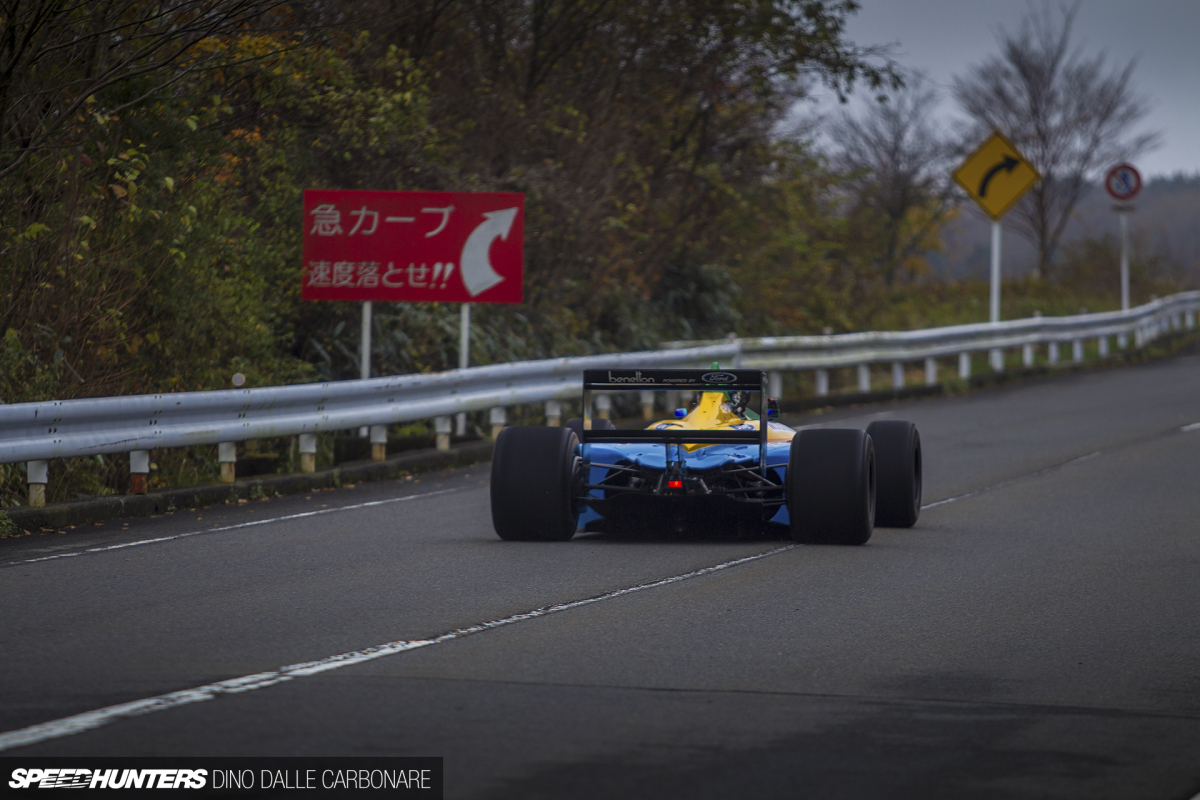 With only a few position changes at my disposal, I wanted to stock up on as many angles as I possibly could, as this was the sort of thing that would probably never materialise again. And just as I thought that, the Benetton F1 car zoomed past at full chat…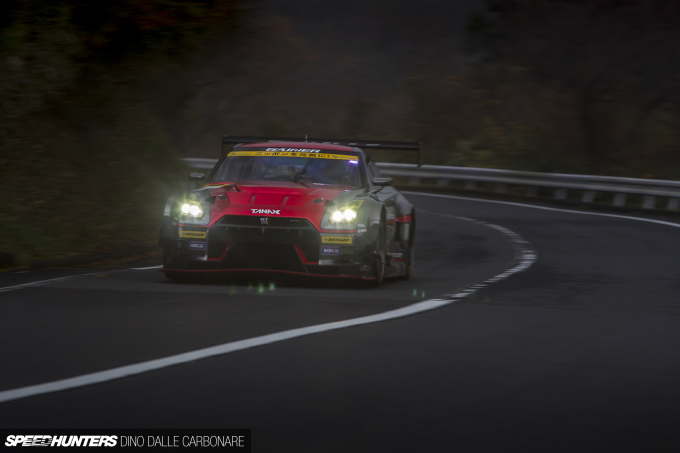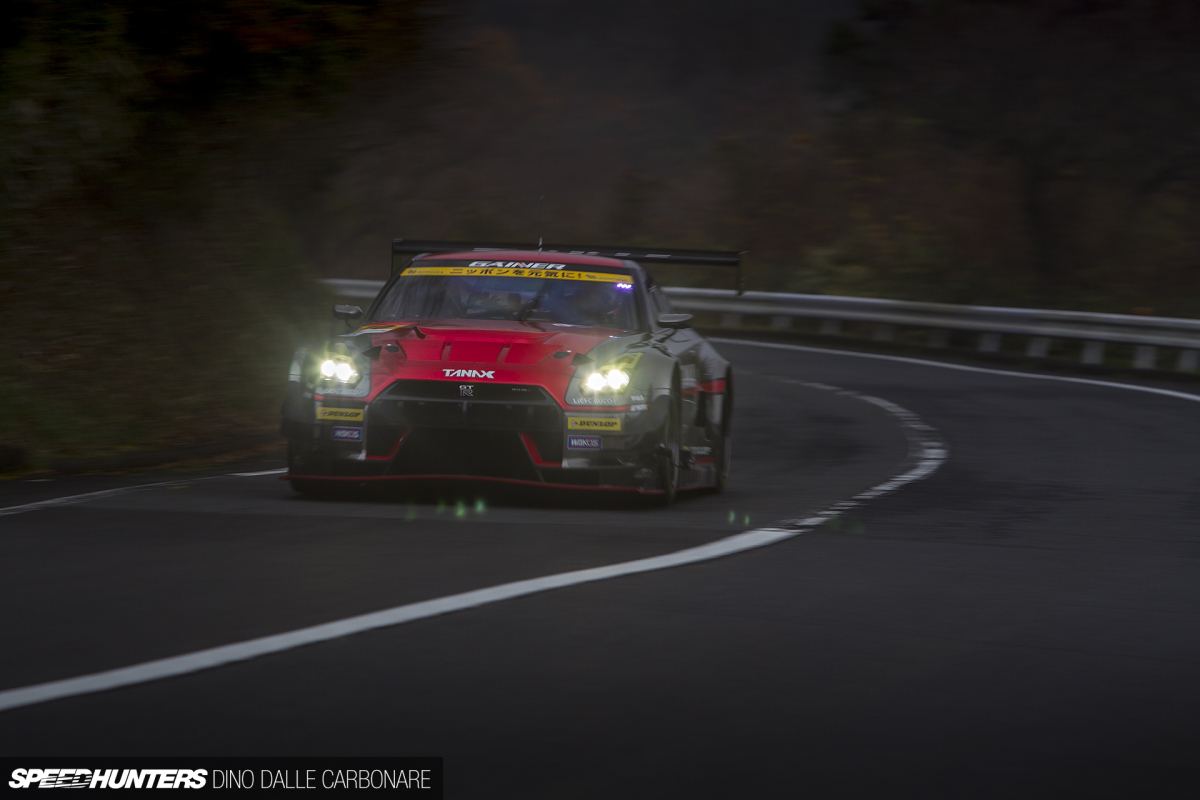 The HKS GT-R was also joined by the Tanix R35 that competes in the GT300 championship. It's basically a GT3 car with a few minor modifications to make it usable in Super GT.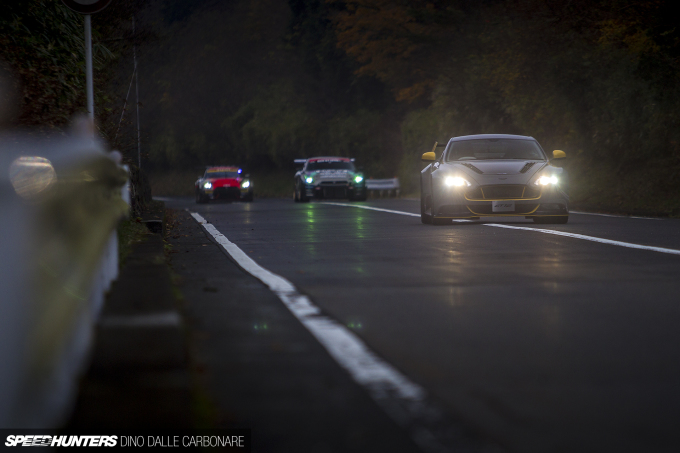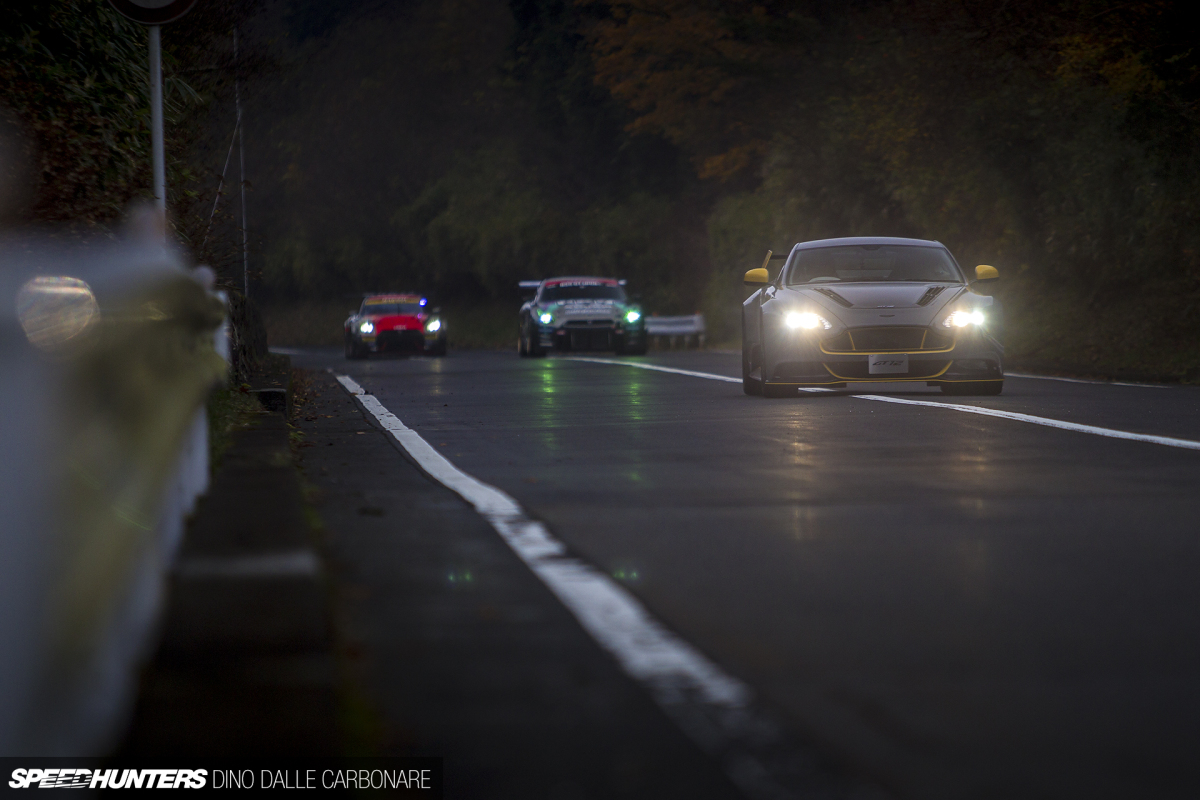 Not to take anything away from the immensely impressive HKS R35 which was visibly much faster thanks to its power advantage, but the GT3 GT-R was noticeably far better composed through the turns. It dealt beautifully with bumps and road imperfections, keeping the chassis flat and reactive. I guess that's the difference between a proper race car and a tuner car. As you can see above, Aston Martin was at the event with a Vantage GT3 Special Edition, a car that added a much welcomed V12 concerto to the mix.
All in all, it was a superbly choreographed day of shooting that spawned some awesome imagery and the sort of story you can go on telling people about for the rest of your life, as I'm sure I will.
Dino Dalle Carbonare
Instagram: speedhunters_dino
dino@speedhunters.com
Additional Photos by Sean Klingelhoefer
Instagram: seanklingelhoefer
Cutting Room Floor