In the hot rod and custom world, building cars in period correct '50s and '60s ways has been popular for a long time.
Visit an event like Billetproof or the Suede Palace at the Grand National Roadster Show, and you'll see countless cars replicating techniques and styling elements from bygone eras.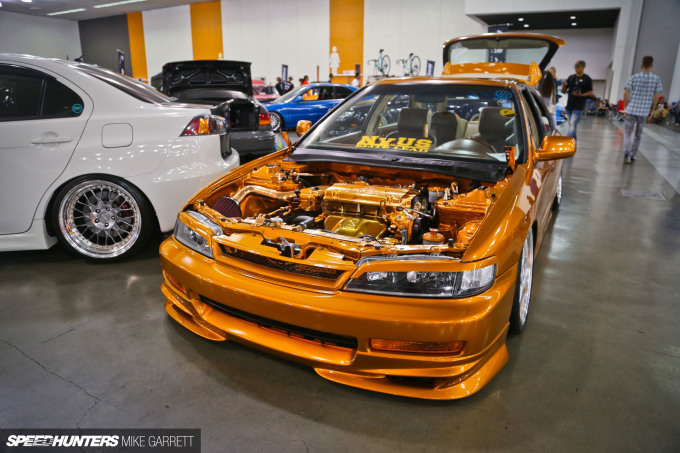 Having witnessed it for myself, I've always wondered when the American import/sport compact scene was going to start returning back to the styles of the late '90s and early 2000s. Because everything comes back around eventually, doesn't it?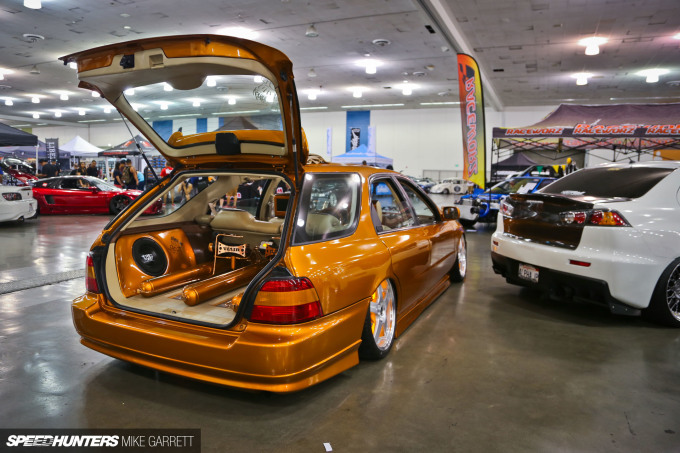 That brings me to a 1995 Honda Accord Wagon that was being shown at Wekfest San Jose last weekend. It's a build inspired in equal parts by turn of the century import show cars and the contemporary custom truck scene.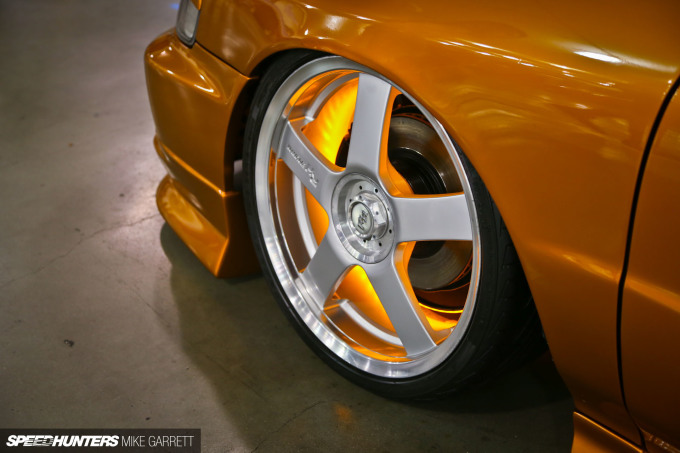 Along with the custom copper orange paint job and airbag suspension, the Accord has also been shaved, smoothed and fitted with a set of RH Evolution wheels that instantly take one back to the early '00s.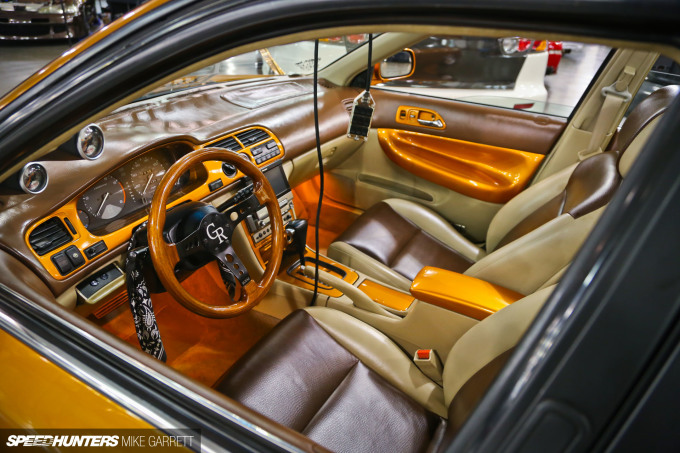 The wagon makes no bones about its show car ambitions, and the interior is loaded up with custom leather upholstery, color-matched accents and of course a whole bunch of aftermarket audio equipment.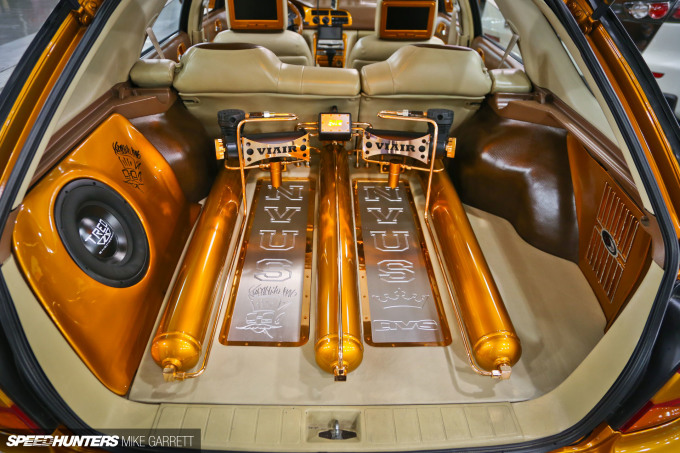 The rear cargo area has also been completely overhauled with custom audio housings and color-matched tanks for the air suspension setup.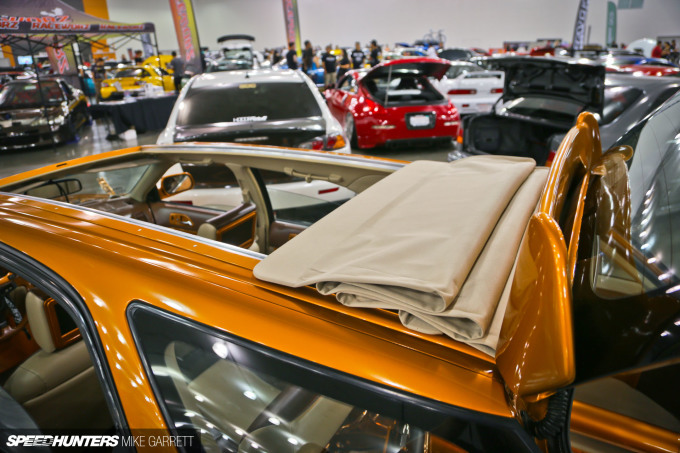 And then there's perhaps the best feature – a fully functioning rag top that's way cooler than any standard-issue sunroof.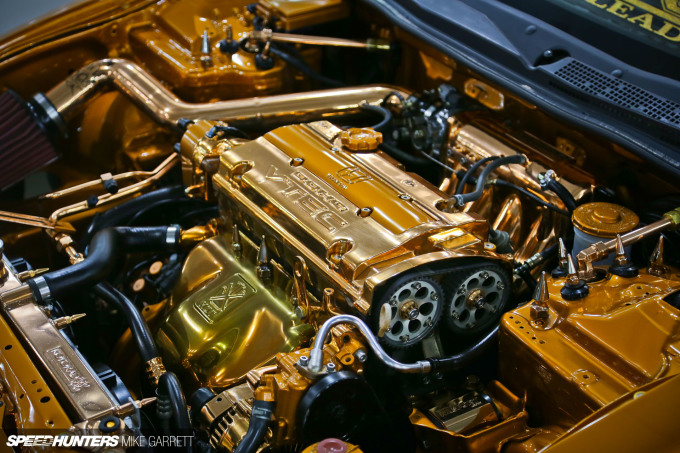 Obviously this car wasn't built for performance, but that hasn't stopped the owner from swapping out the original single cam, four-cylinder engine for a H22A DOHC VTEC setup, one that's been completely plated and color-matched from top to bottom.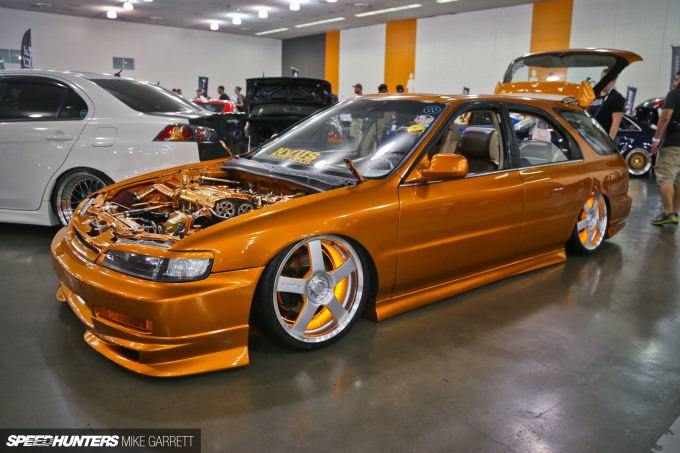 Will other builders start returning to the early 2000s show car style anytime soon? I'm not so sure. But I do know that this smooth looking Accord had great attention to detail and was a welcome breath of fresh air in a hall of mega stretched tires, fender flares and carbon fiber GT wings.
Thumbs up to the builder/owner for keeping it real and doing something different.
Mike Garrett
Instagram: japanifornia
mike@speedhunters.com