The Ride Into The Bay
We could have stayed at Daikoku PA all night on 7's Day if the police didn't kick everyone out, but the shift to Umihotaru PA is always a welcome change of pace and a highly anticipated second part to one of the most memorable gatherings of the year.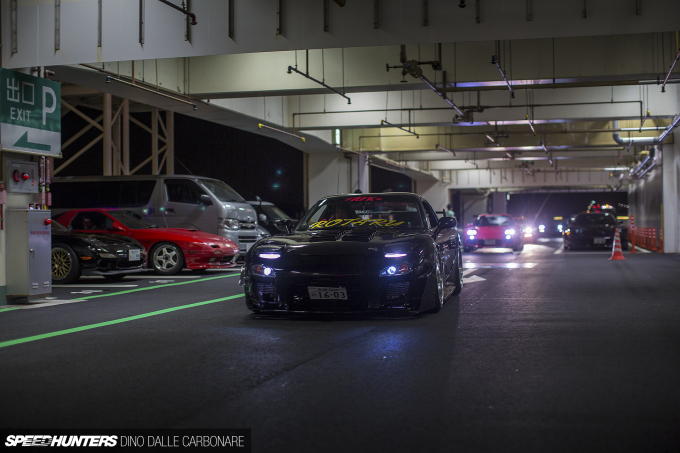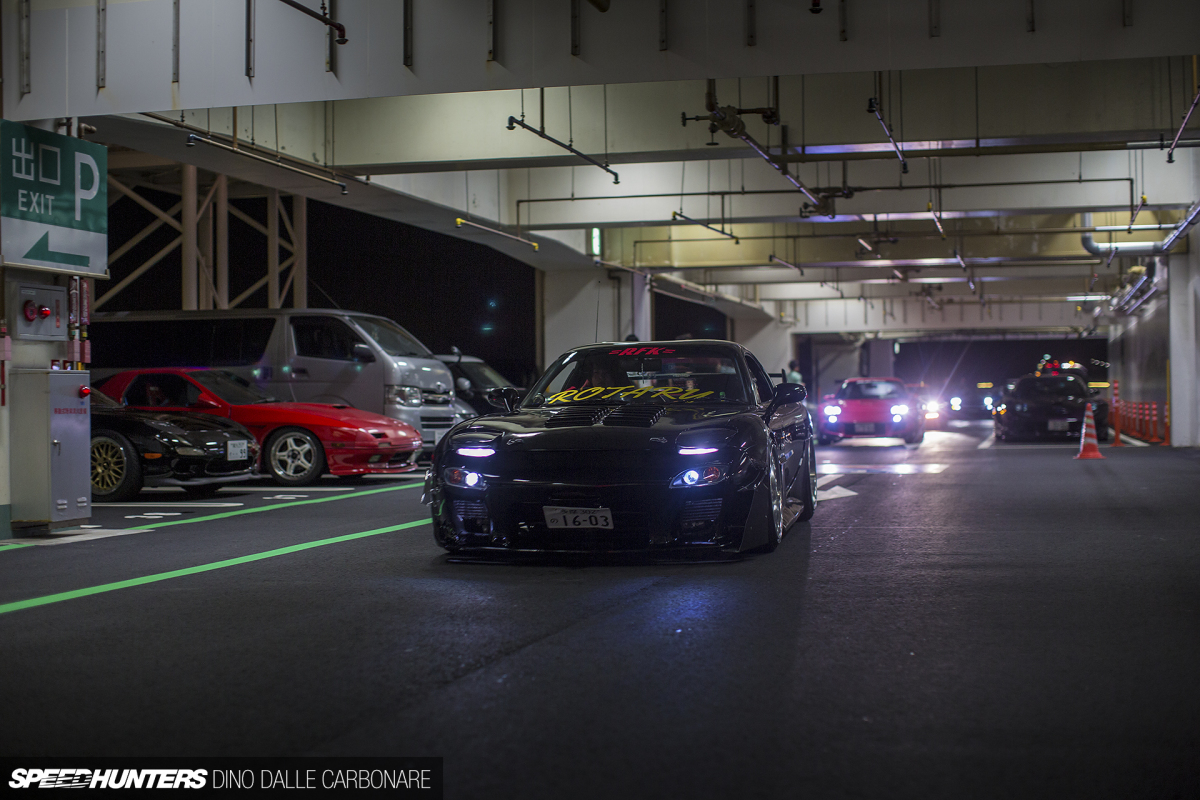 Knowing that Daikoku had been shut down, many people who got off work late skipped the first destination entirely and headed straight down the Aqua-Line to the man-made island in Tokyo Bay where this parking area sits, and waited.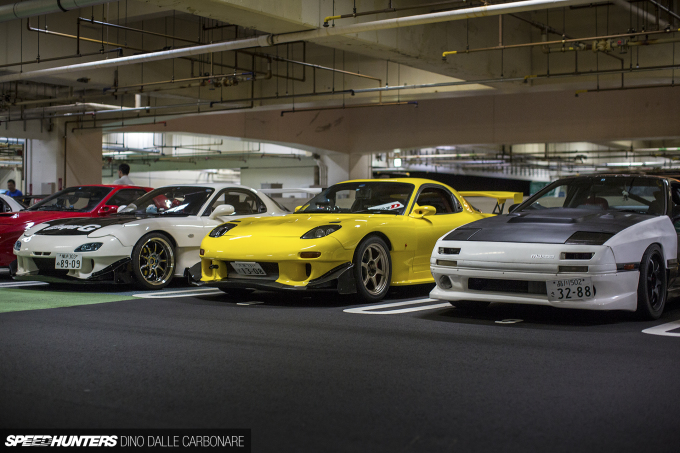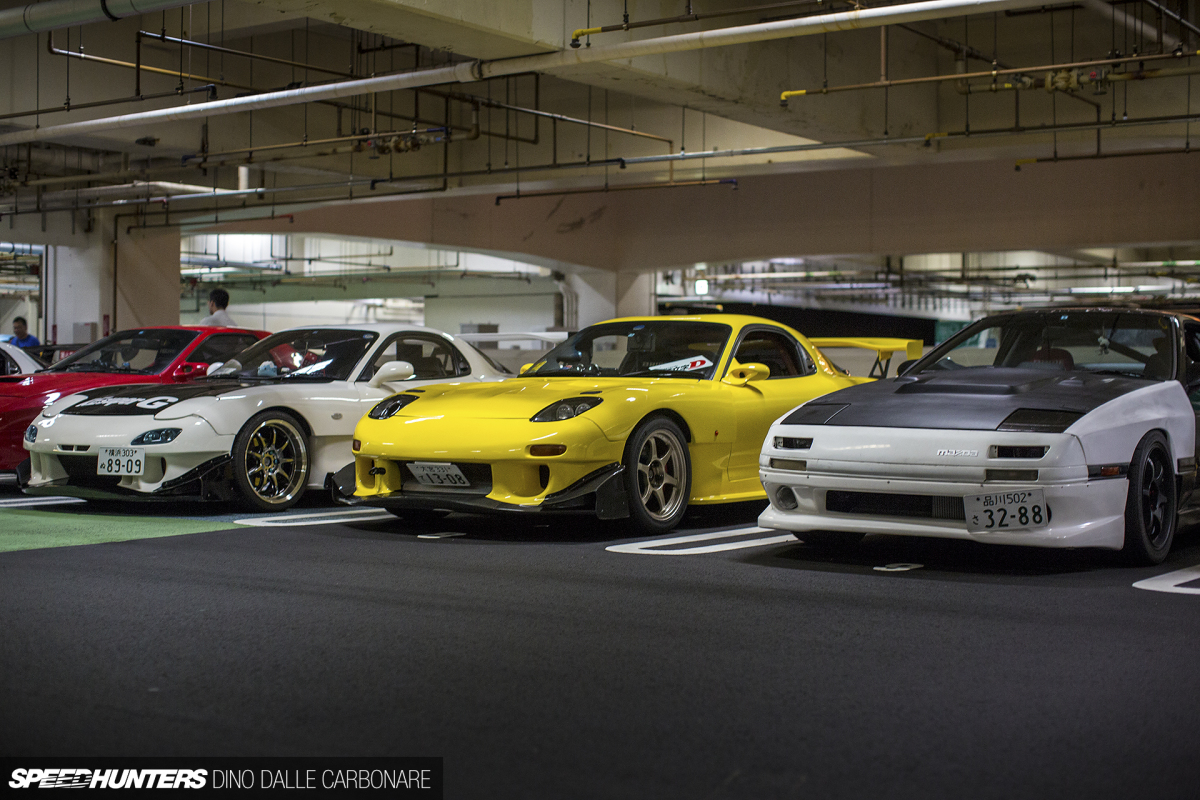 This meant that a fresh selection of cars was waiting for us all to see. These guys looked like they were ready to hit the Gunsai cycle course for a round of Hot Version's Touge Battle.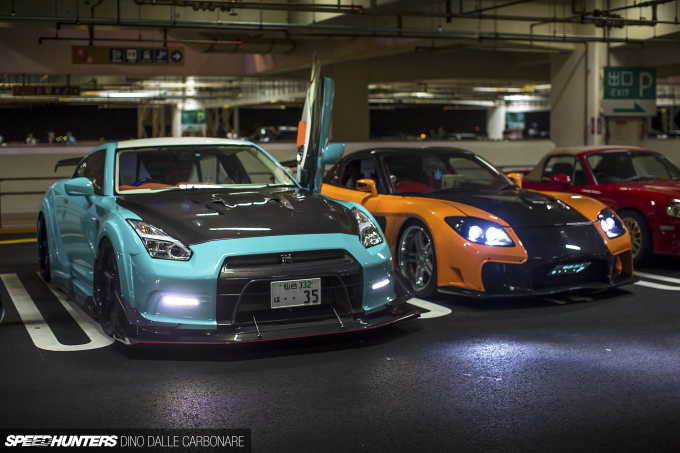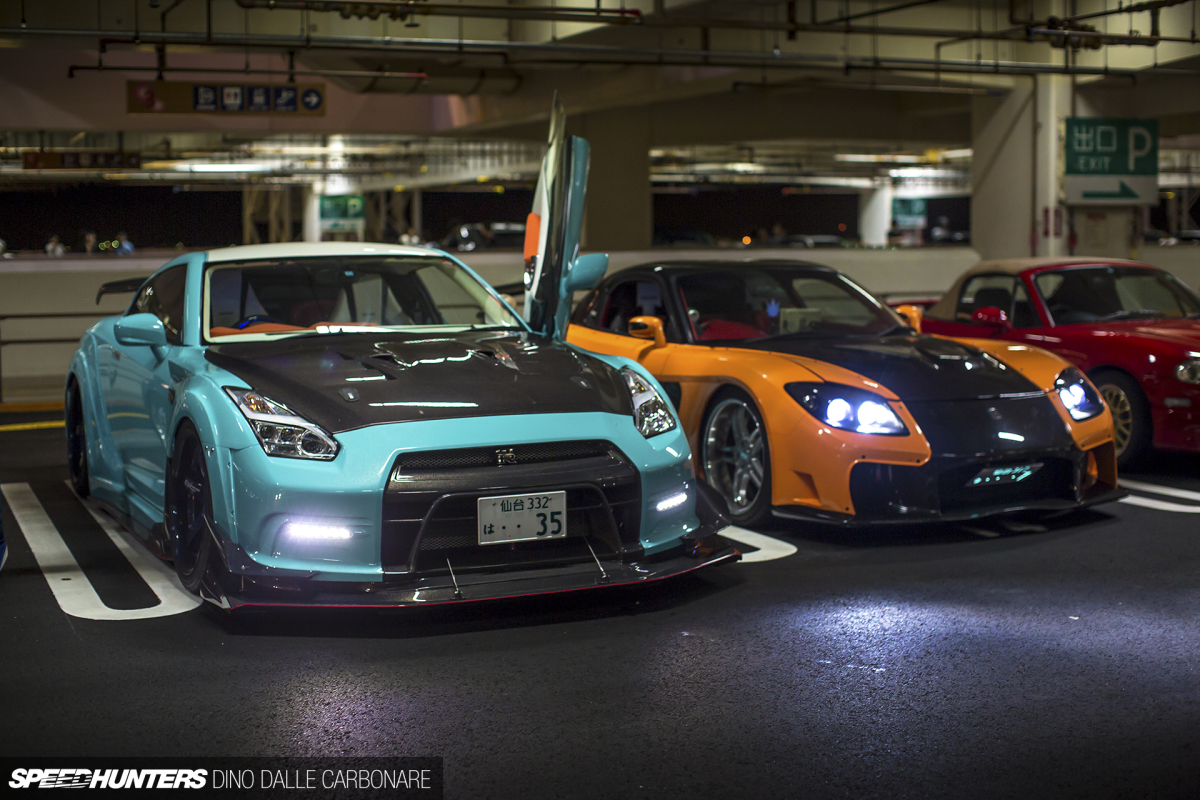 The vast selection of rides also included some non-rotary metal, and I have to say it always impresses me how R35 owners don't seem to be too shy when it comes to going all-out on aesthetic mods or custom colors.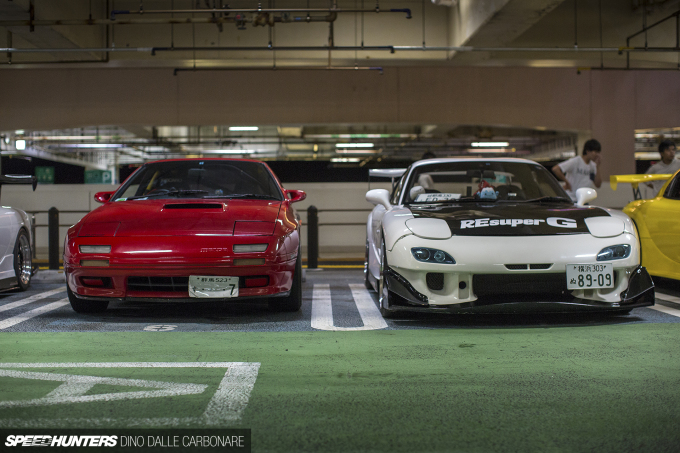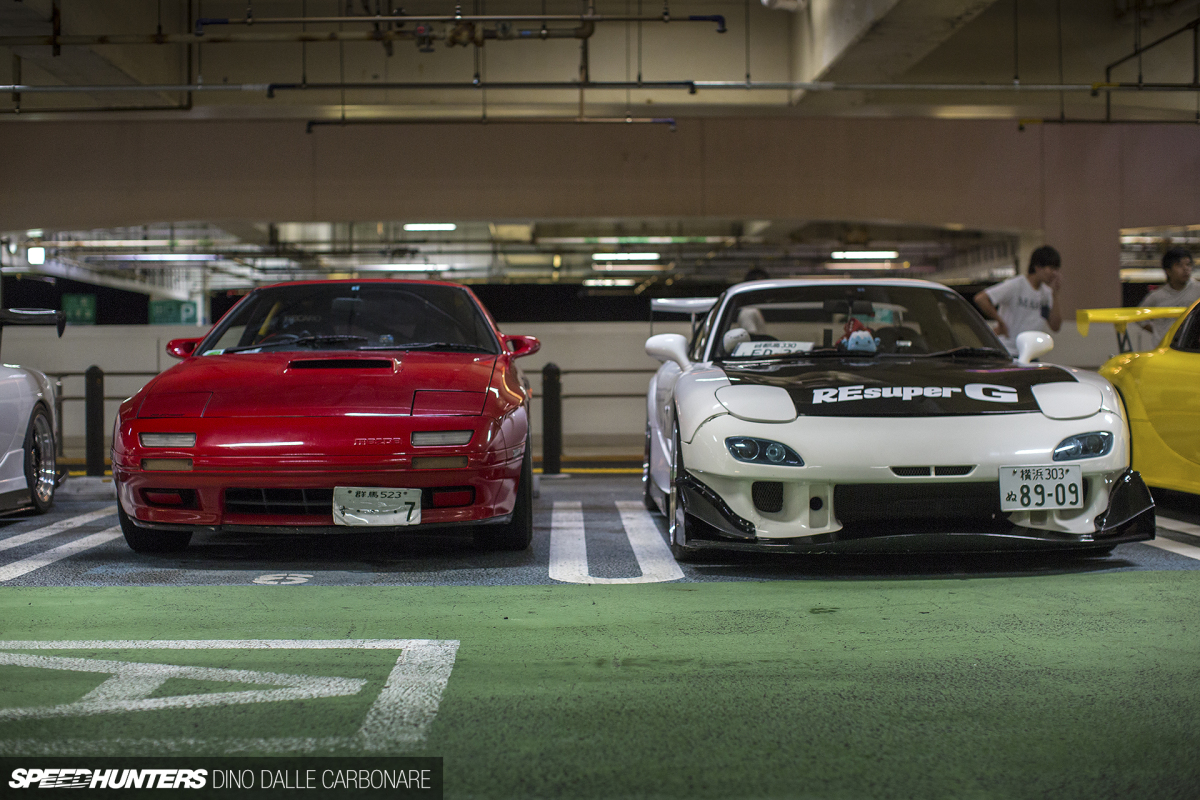 As I hinted in my initial 7's Day post, it boggles my mind at how the FD3S RX-7 can be transformed into something absolutely mental thanks to the vast selection of exterior parts and kits out there. But seeing a sedate and almost stock looking FC sitting next to a tuned FD, only emphasises the fact that the simple approach will never get old. Think about it, in 20 or 30 years which cars do you think will be more sought after?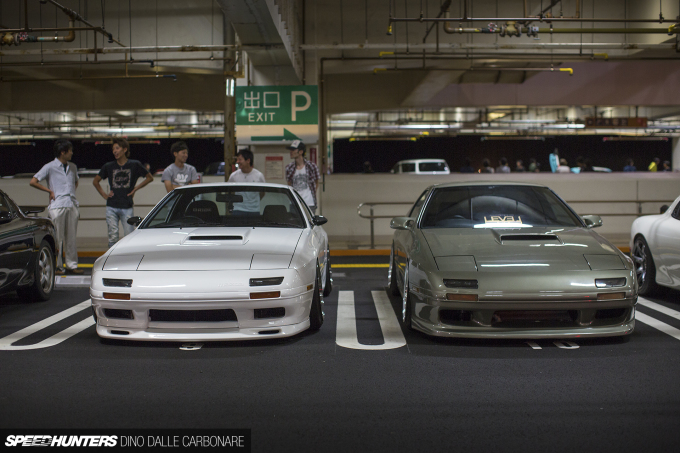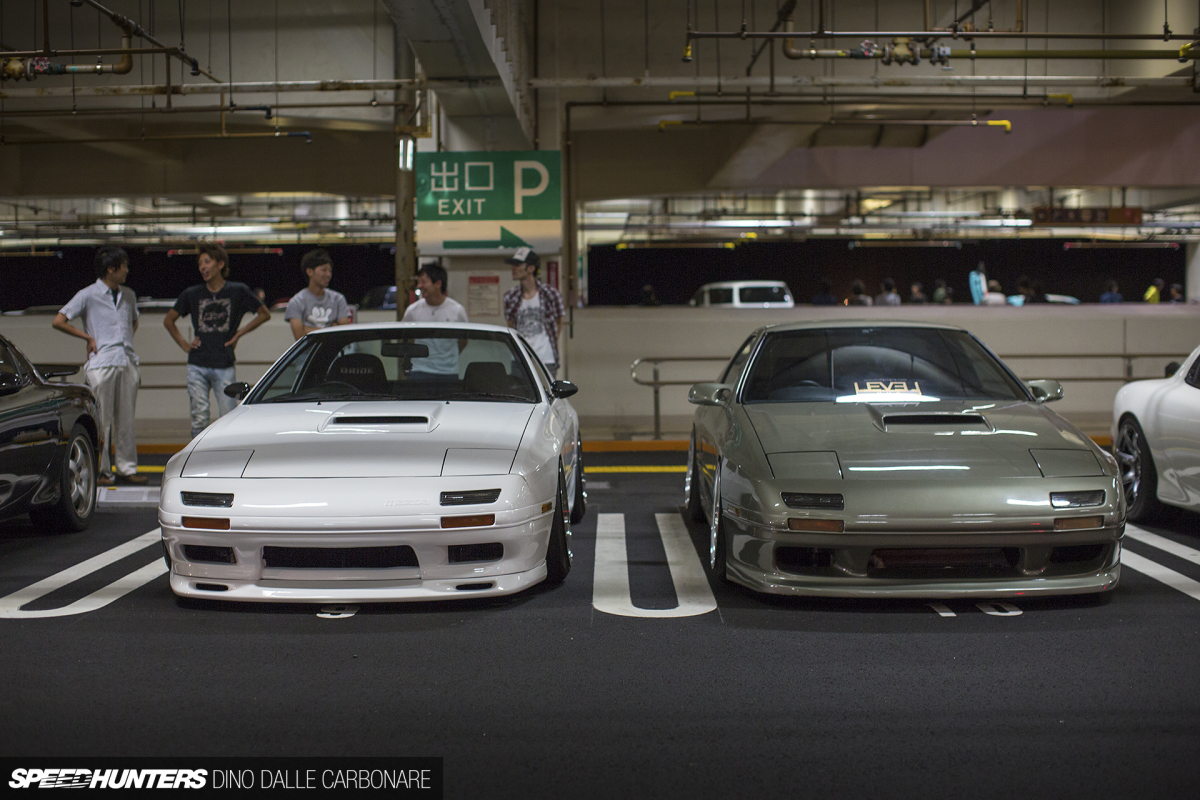 Then of course there's the much played out 'stance' argument we've all seen tossed into pretty much any static-related event coverage anyone posts on the internet. Are lowered cars with tight fitment functional? Of course they're not. Do they look ridiculously good while parked at a truck stop? They sure as hell do!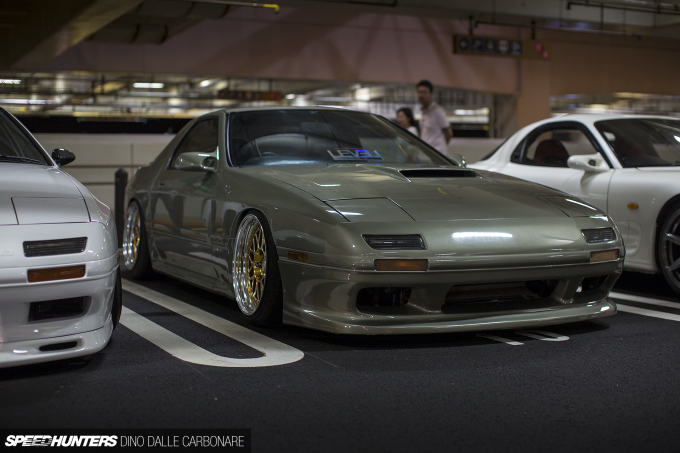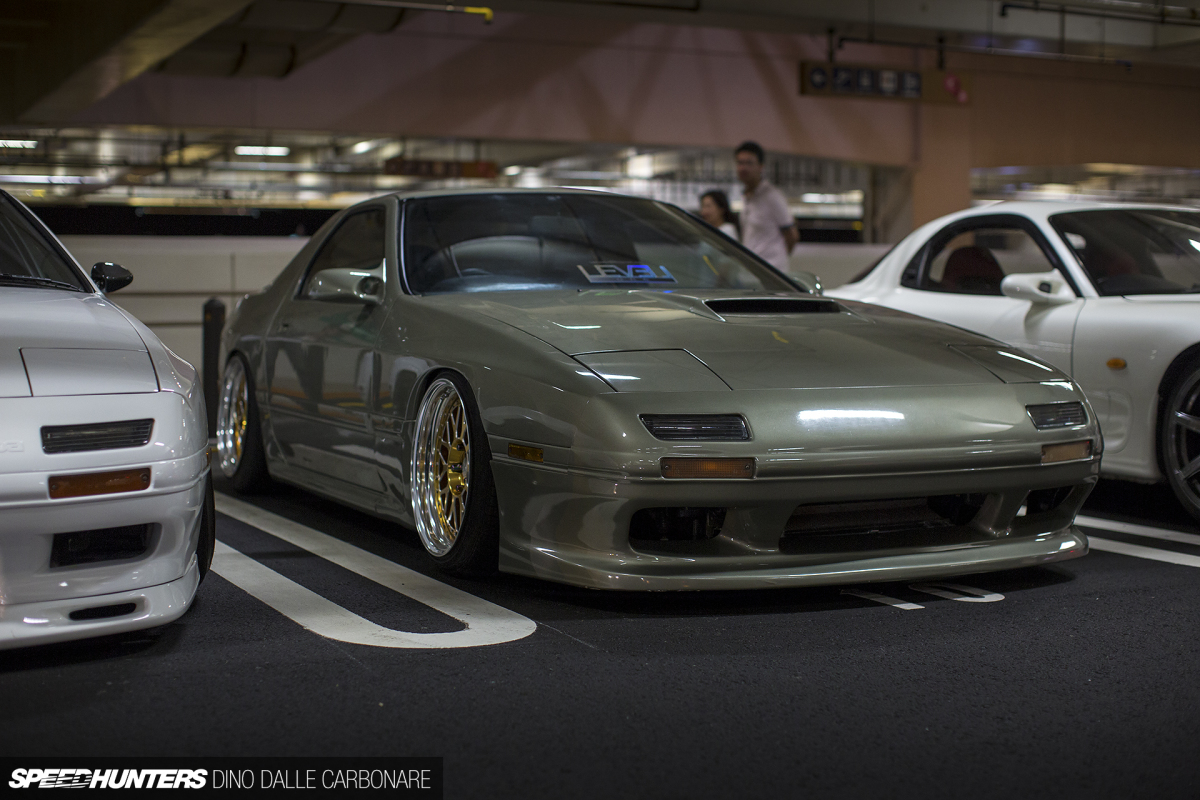 Take that as you will; it's all part of the greater car culture, and when a car looks as good as this FC3S on Barramundi wheels, you can't expect me to not take a picture and share it with you guys, right?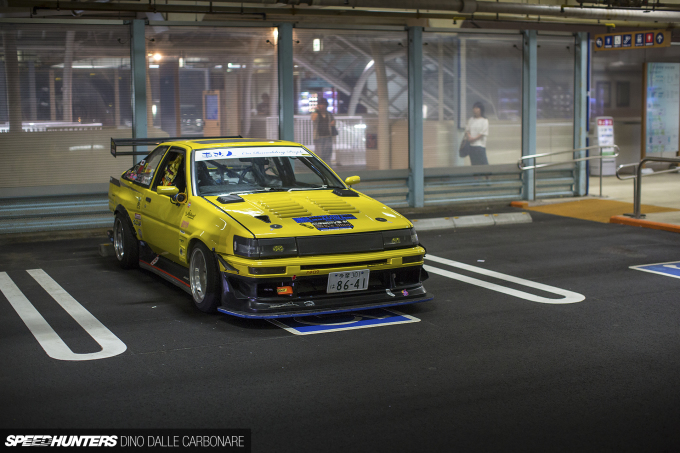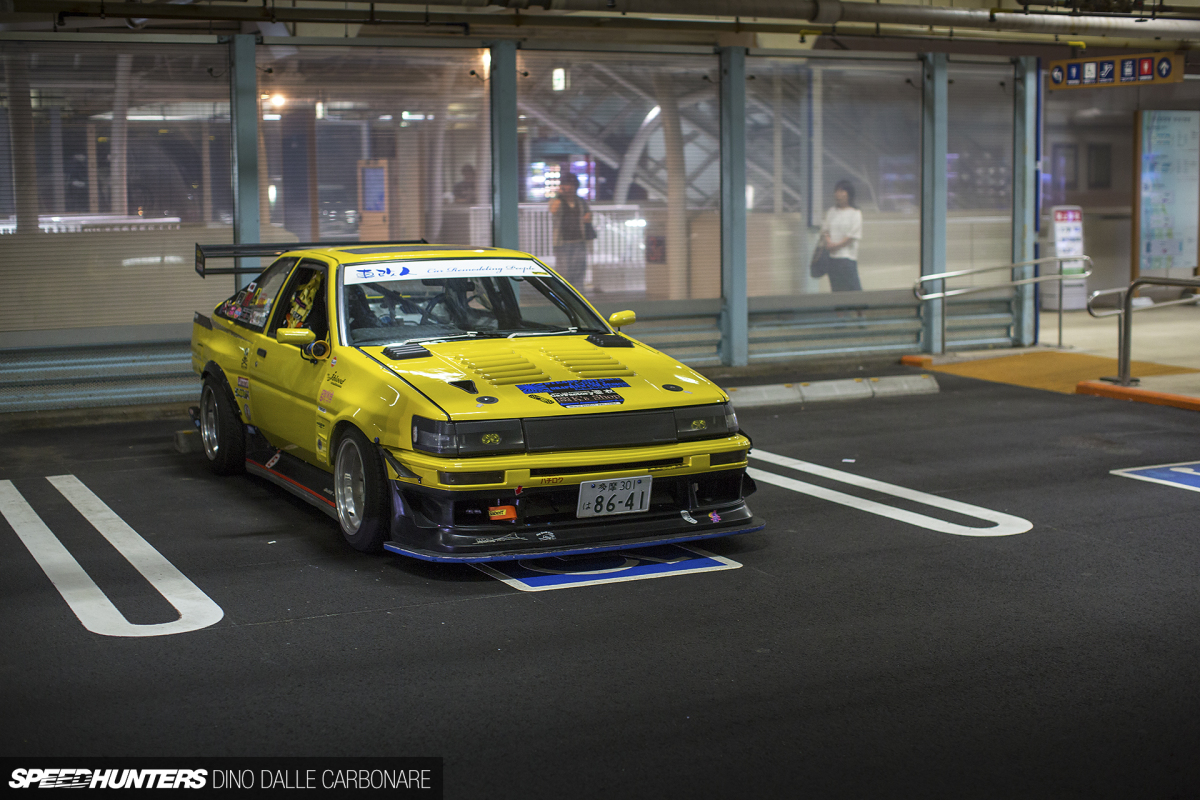 This wild wide-body Toyota Levin served as a timely reminder that '86 Day' is coming up quick next month!
Here's a perfect example of Japanese respect. The older guy that showed up with this 4-door Hakosuka parked it and then had a wander around the carpark to check out a different scene. It was cool to see to say the least.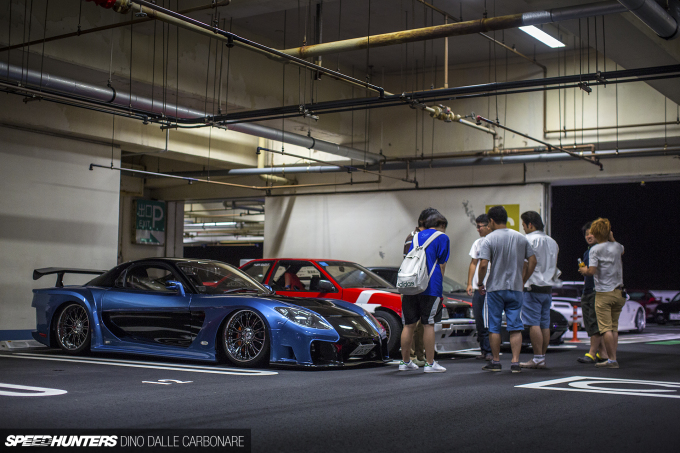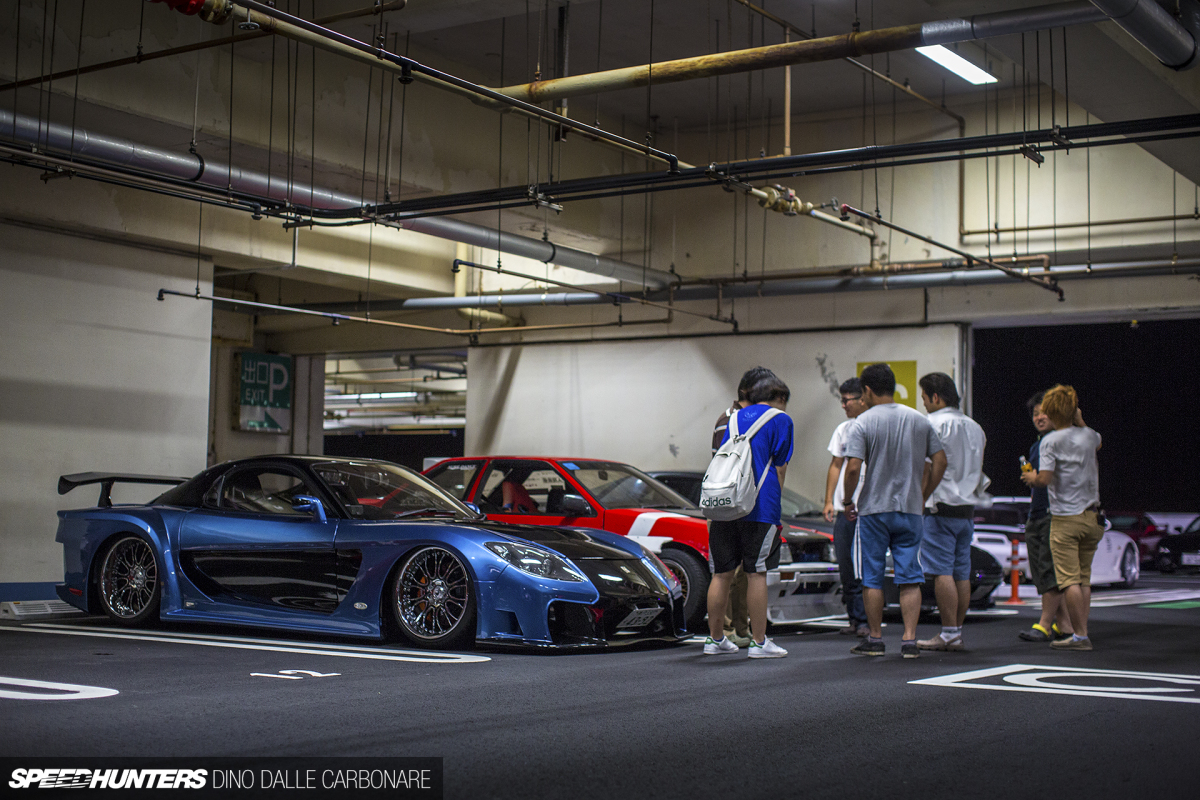 On the other side of the PA's third-level, which the rotary guys pretty much took over, I spotted this bunch of younger kids checking out some cars. In a country where the news keeps reporting that young men are no longer interested in cars, I found this quite a reassuring sight. Oh, and on a side note, is it just me or did VeilSide's Fortune RX-7 kit come 10 years too early? This blue example and the white one I saw at Daikoku looked curiously contemporary. Maybe that's why Yokomaku-san at VeilSide is busy building more of these one-off cars. What do you think?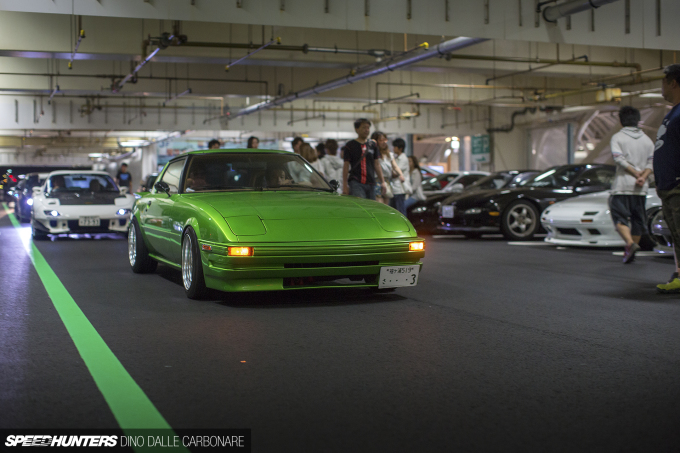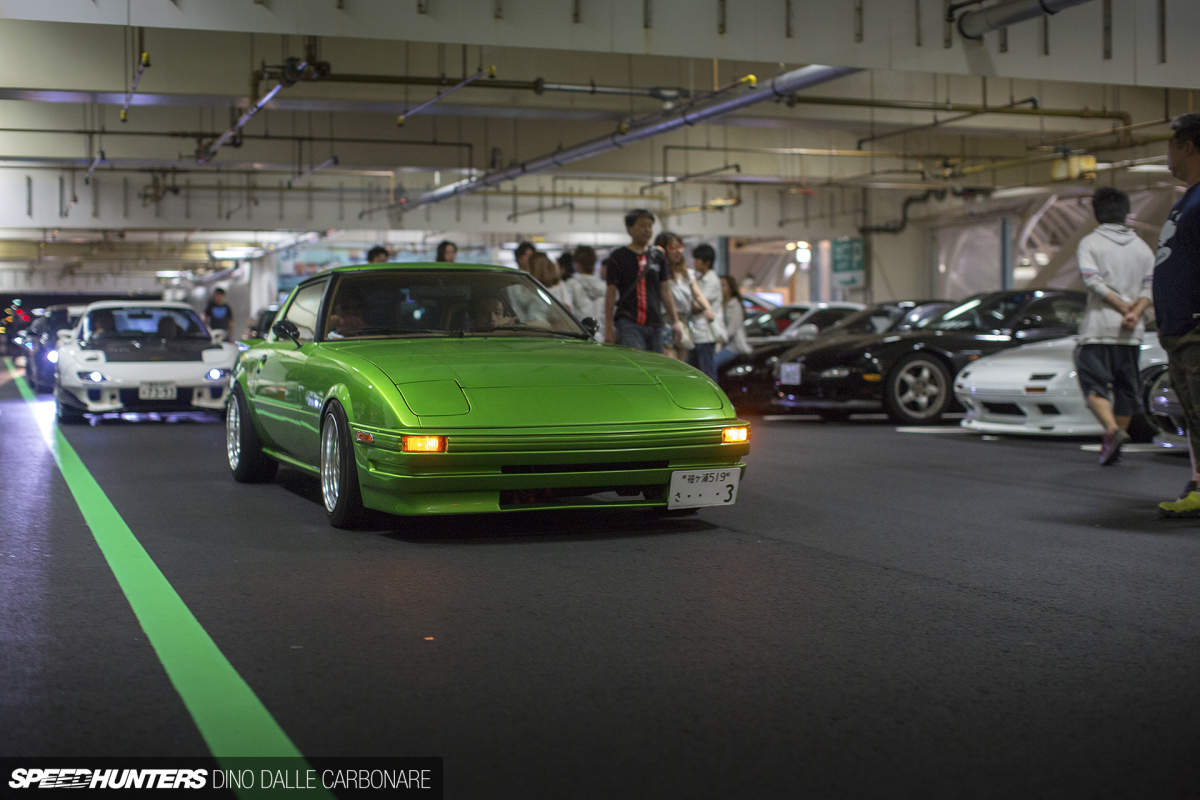 About 30 minutes after I arrived and had grabbed a quick katsu-sando from the conbini on the fourth floor, the meeting was in full swing.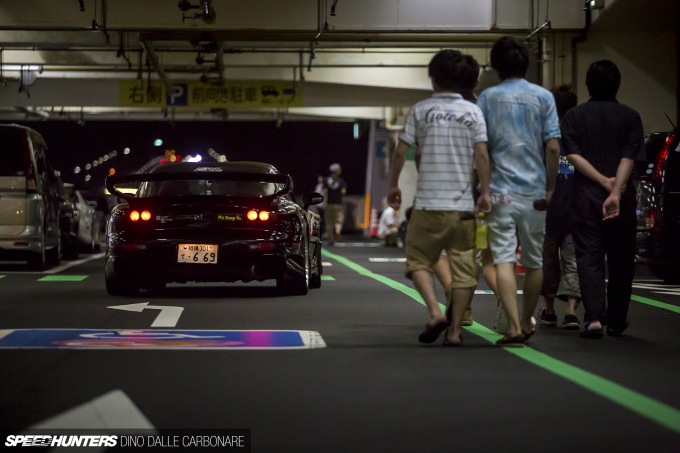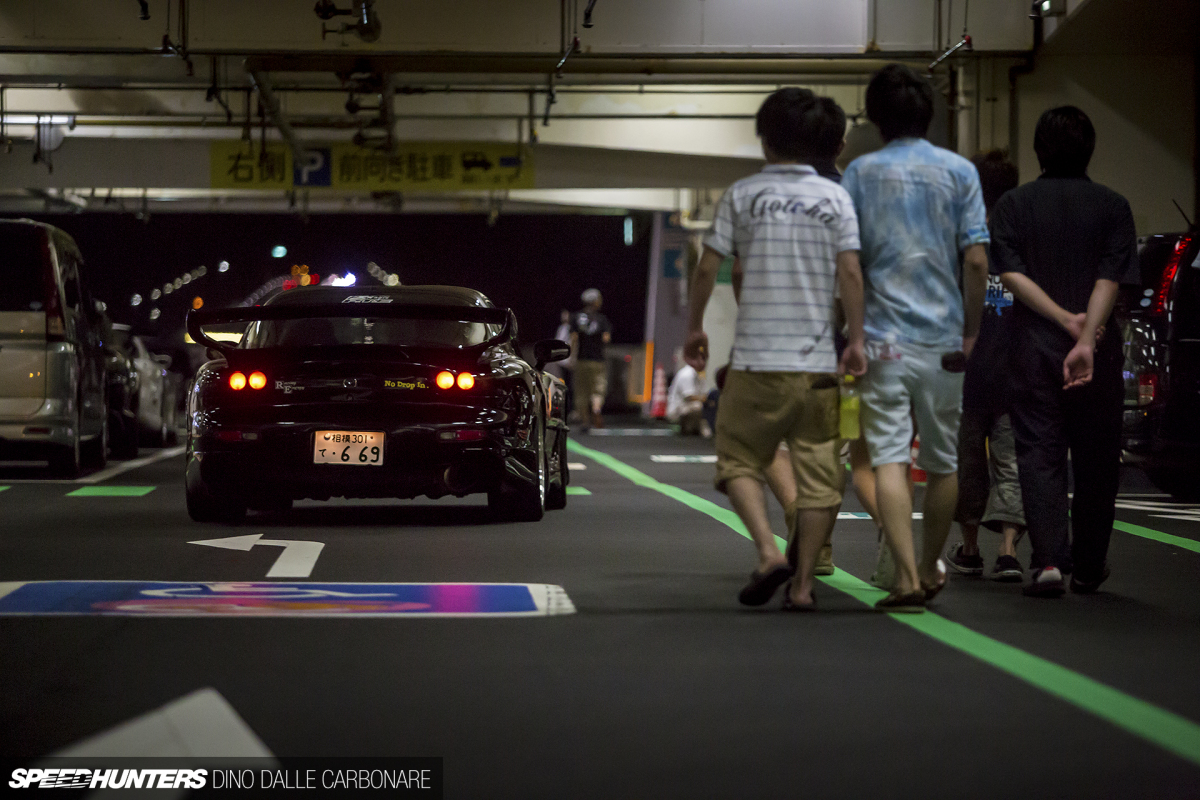 So much so in fact that there were no spots left for people to park in.
Riding Down To Level 1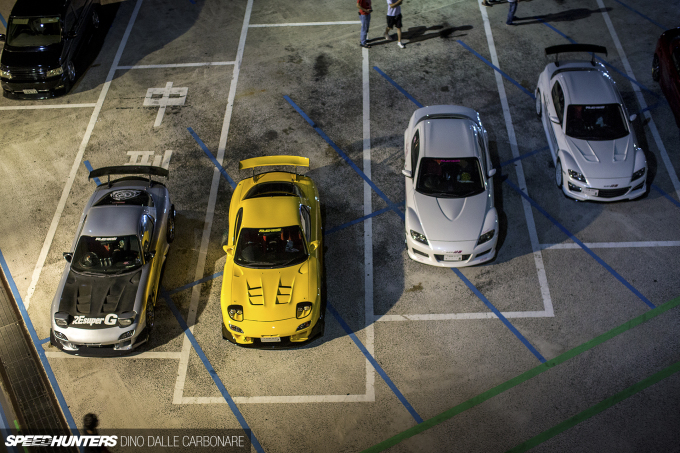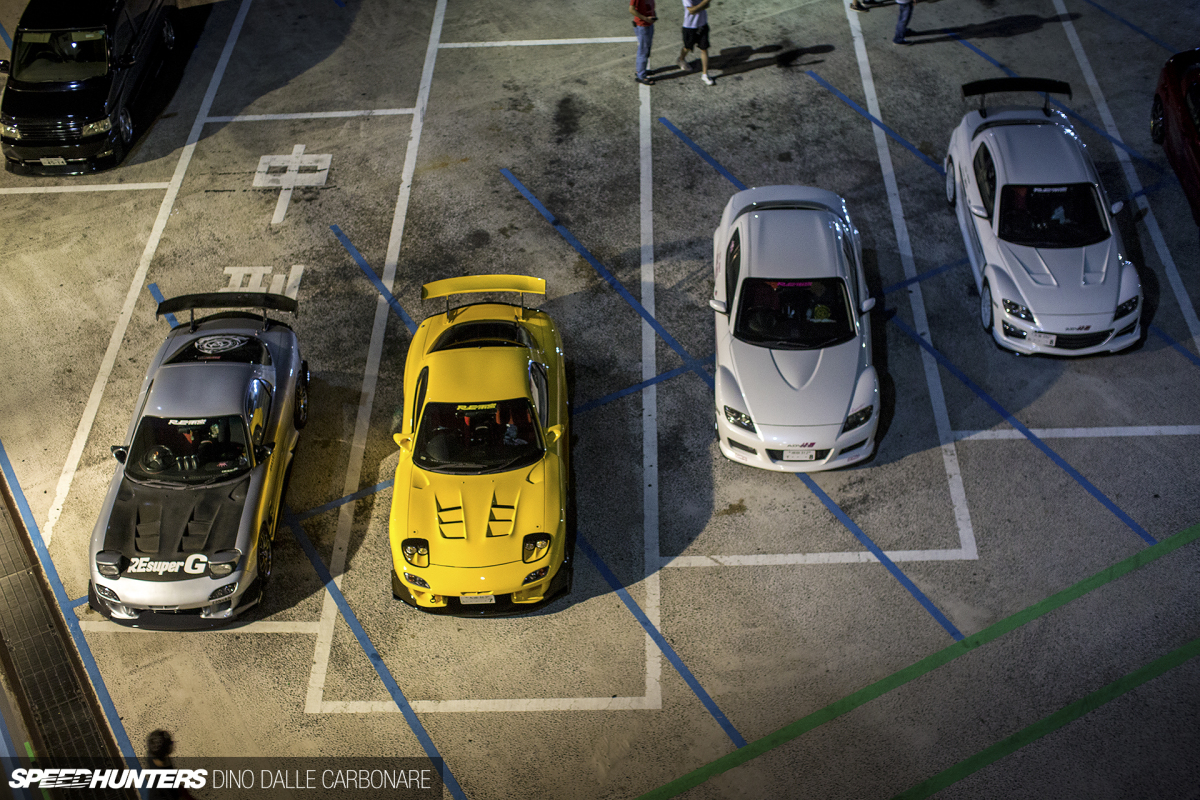 Not to worry though, as the outside truck parking area on the ground level turned out to a great place for the gathering to spill over to.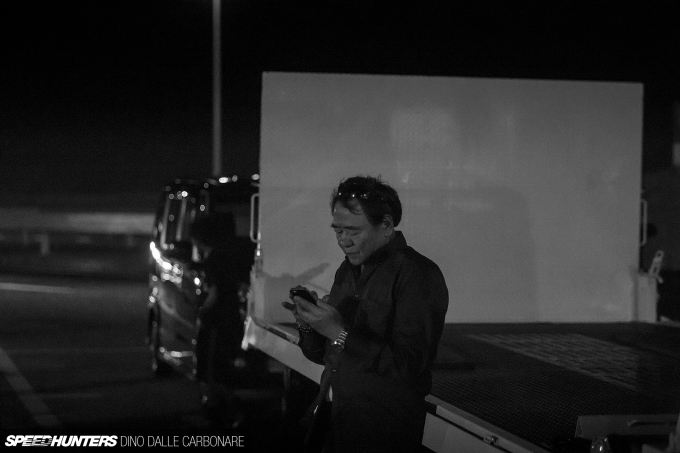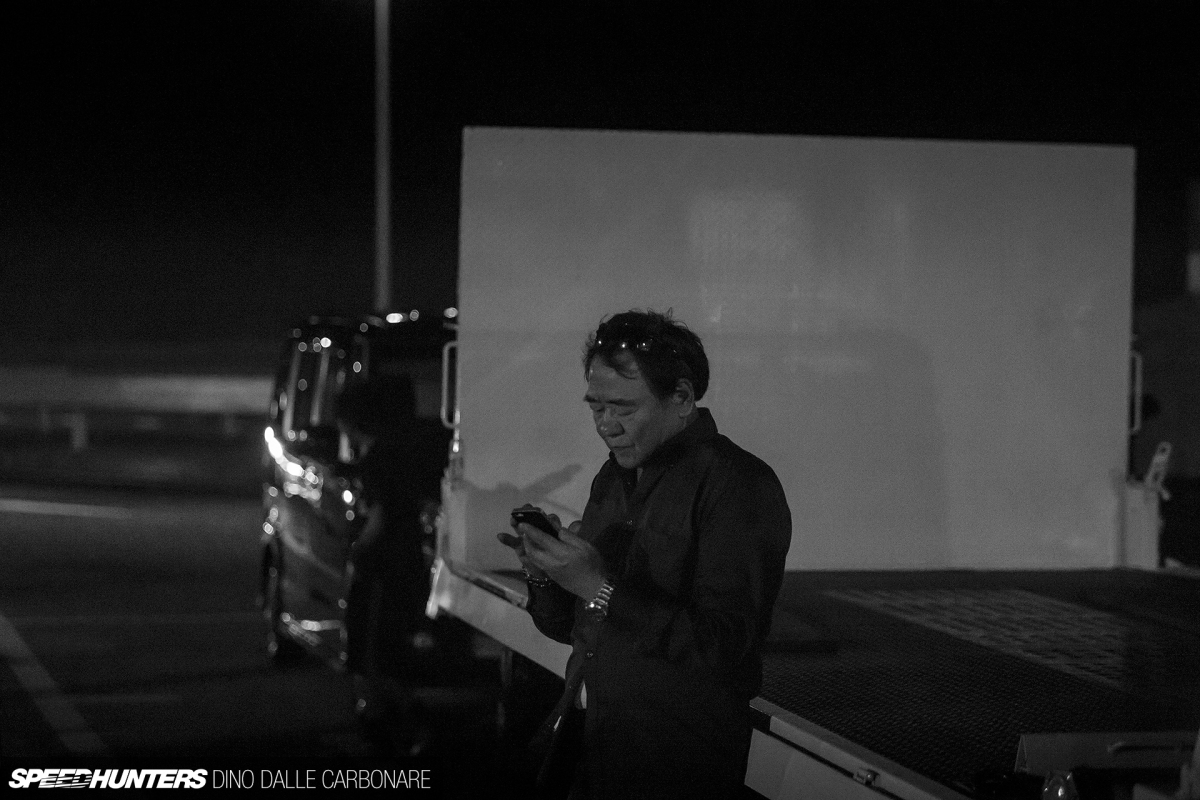 I jumped on the escalators and headed down straight away, only to see the legend himself, Amemiya-san, chilling by a transporter. He's a incredibly humble person despite his fame and accomplishments with RE Amemiya, and always manages to spot me and say hi, even before I have time to look up from my viewfinder and realise who's talking to me. He commented on the nice turn out and then left to meet with more people and pose for pictures.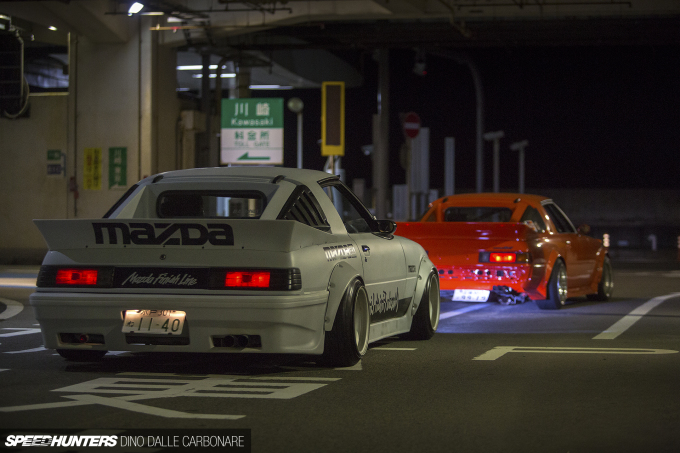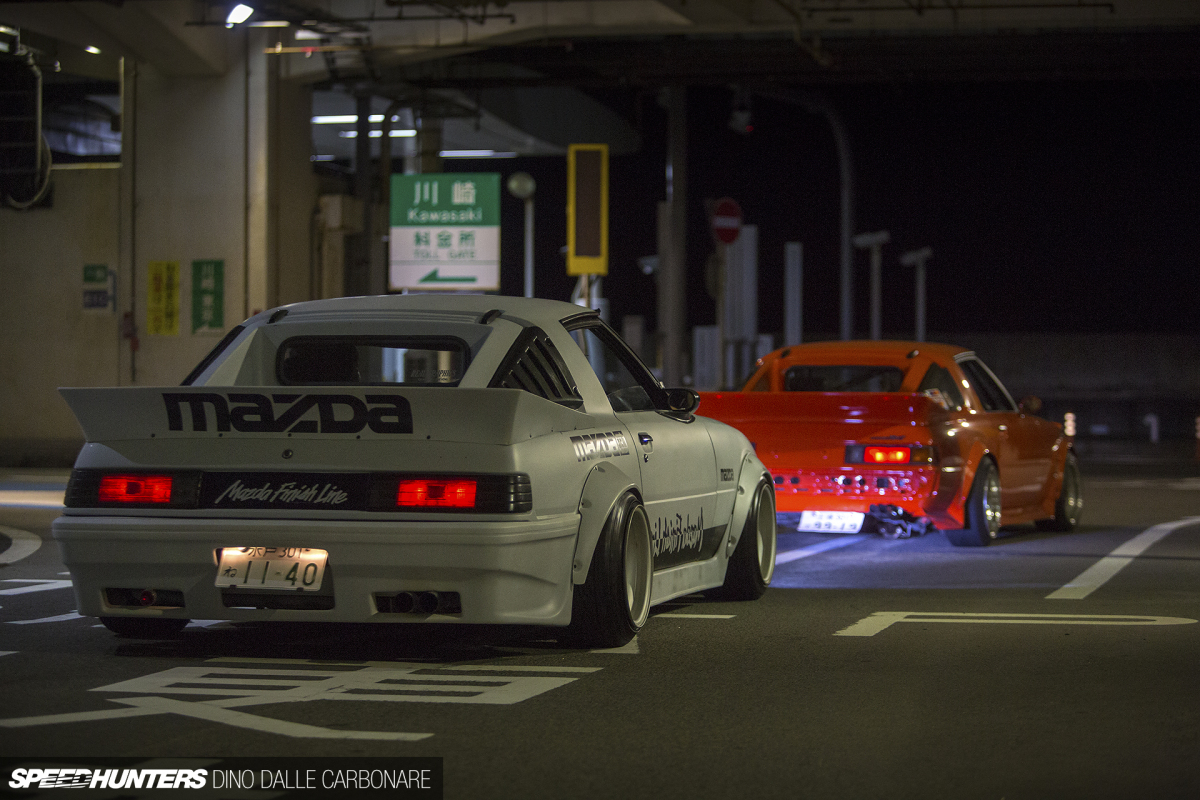 At that moment, the highlights of the night – at least in my eyes – rolled in with obligatory loud throttle blips.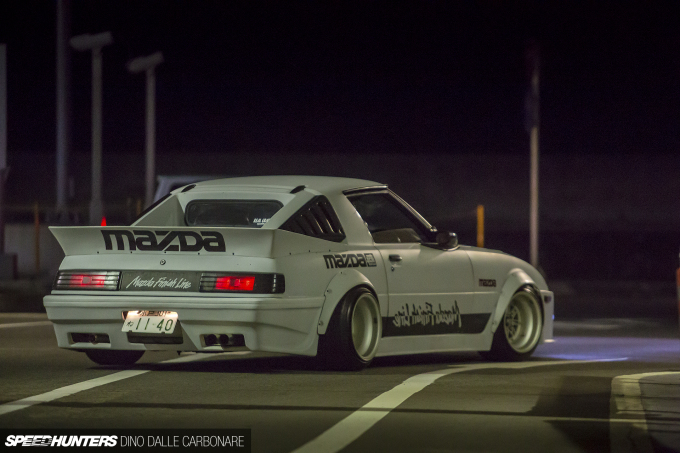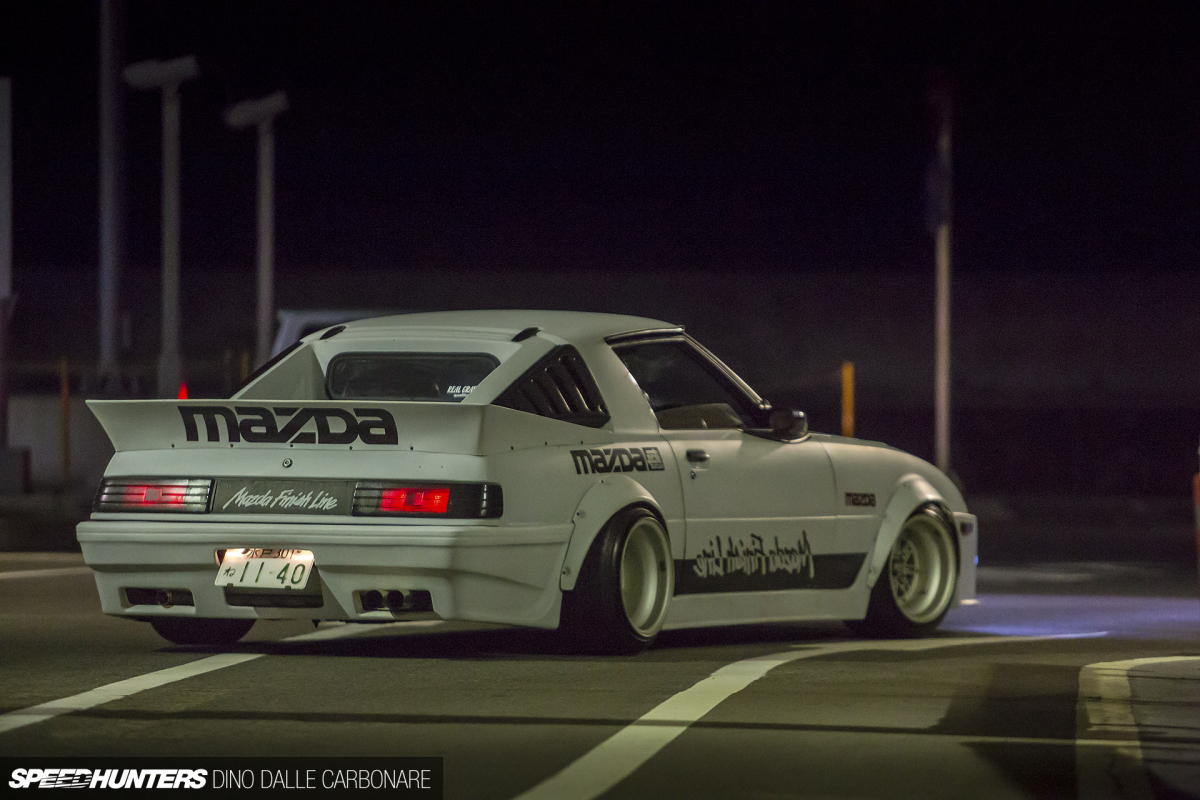 This SA22C RX-7 pairing had come all the way from Mito in Ibaraki-ken, a good two-hour drive down to where we were. This was the first time I had seen Kaido Racer-style RX-7s drop in on a 7's Day meet like this, so I was pretty excited. They both featured rear hatch conversions where the stock glass window is removed and replaced with an FRP piece sporting a small vertical glass screen. This one even had its rear side glass replaced with louvered panels.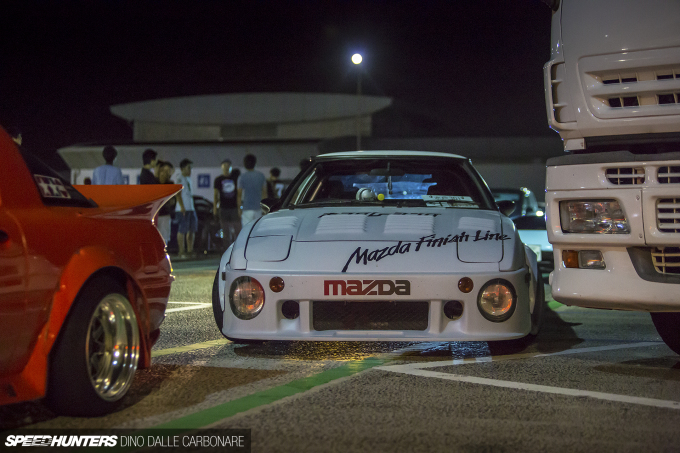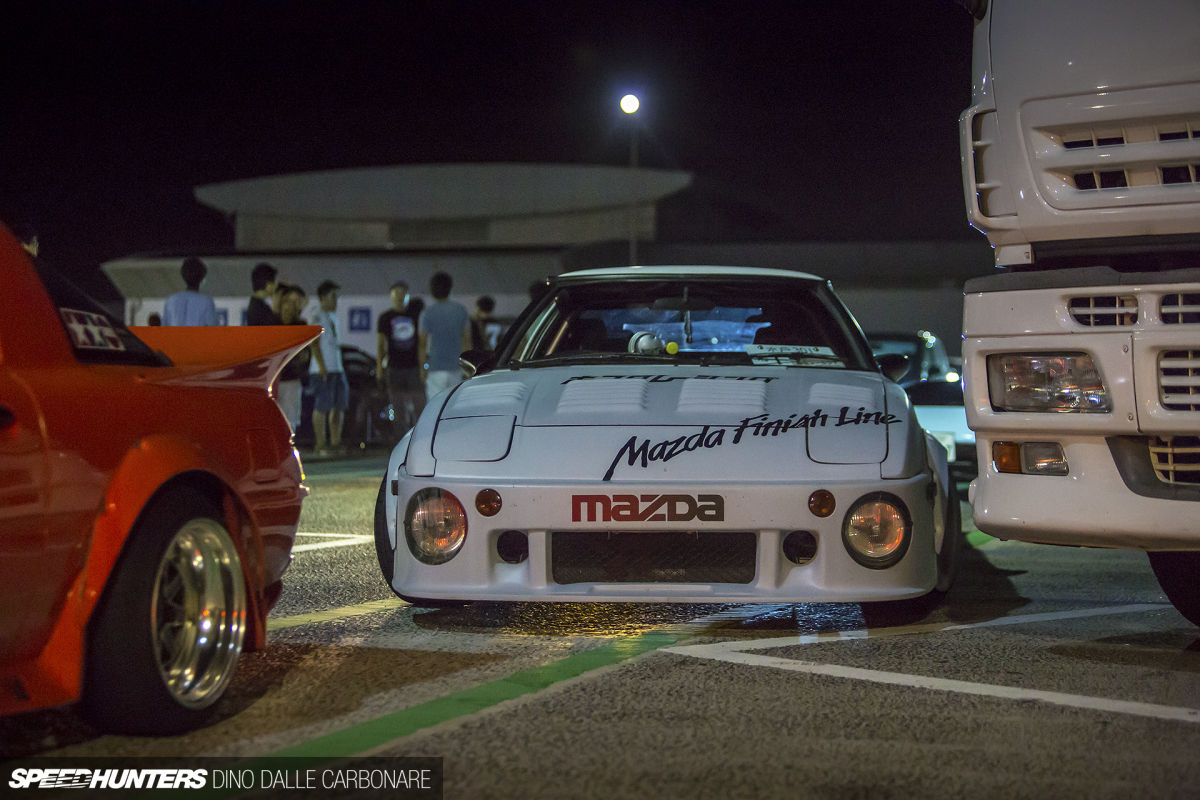 The race-inspired overfenders and louvered bonnet are a must, but this white car was also wearing a pretty cool front bumper with massive projectors at each corner.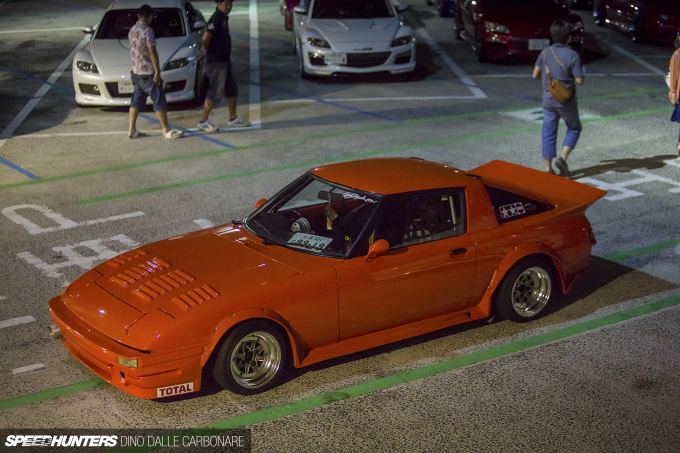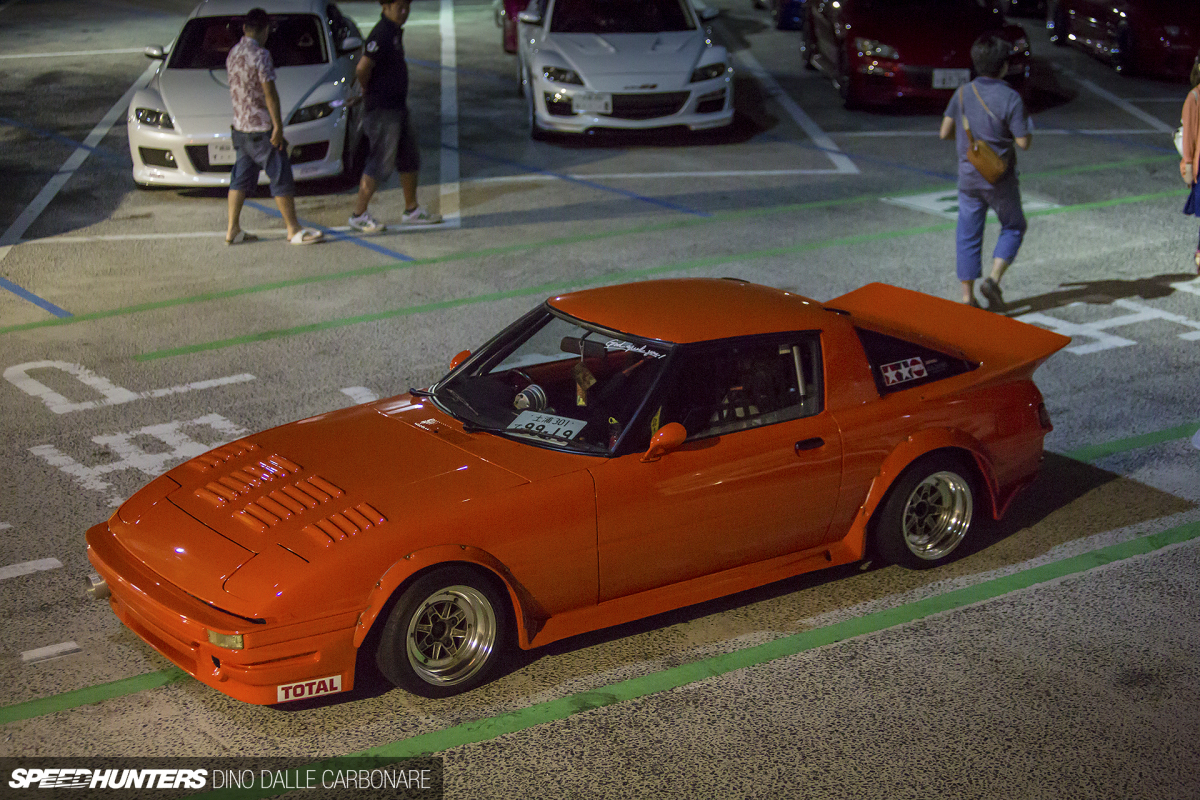 Yes, Japan truly rocks!
Across from the Kaido Racers were a modern selection of FDs, including some RE Amemiya-built beasts as well as the carbon 20B-powered show car from years back. Amemiya-san wasn't so sure about the owner-added wing on the green car though…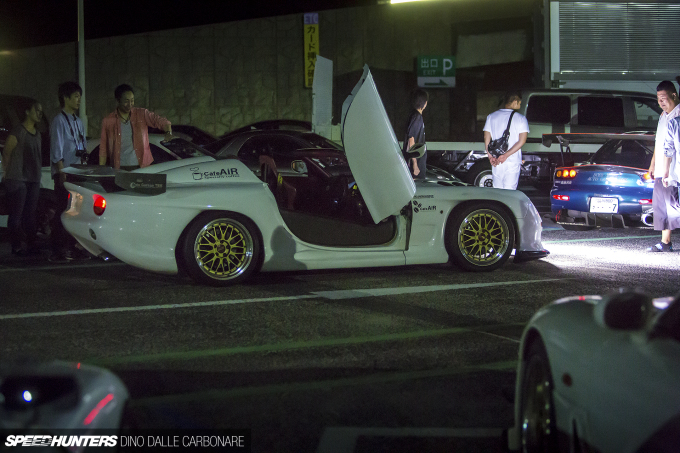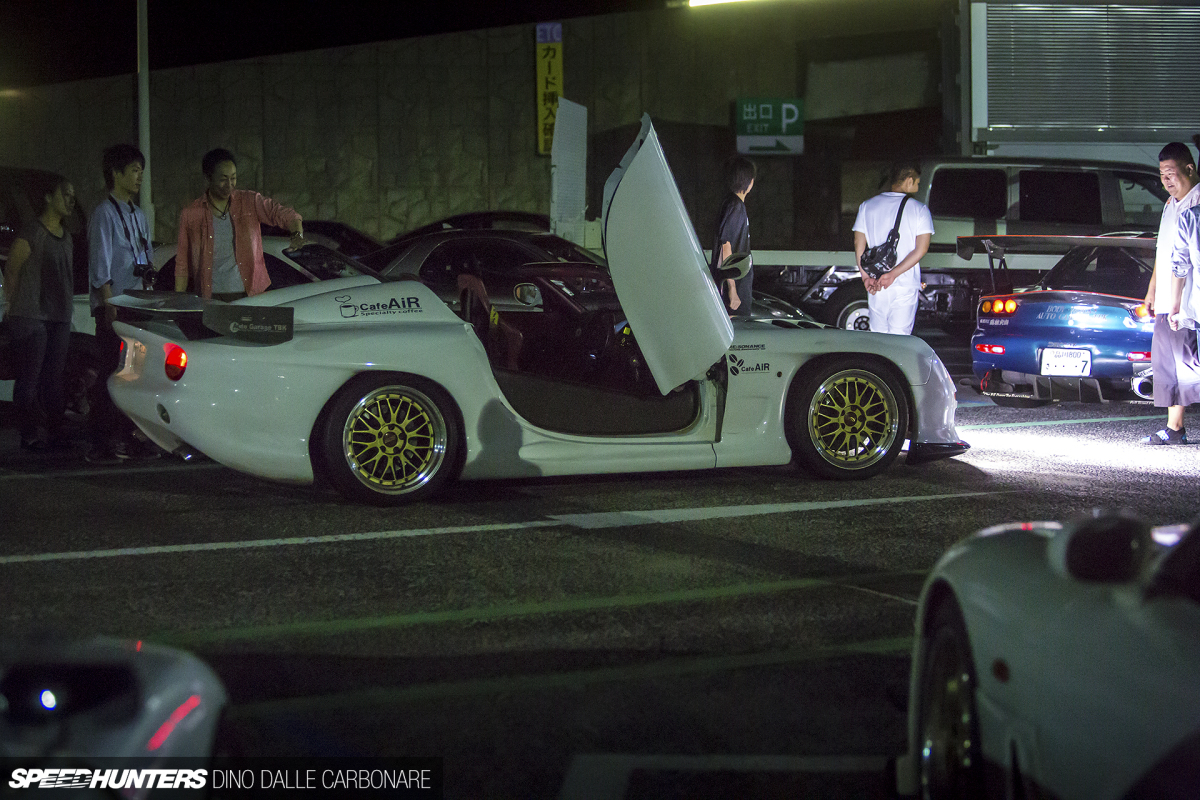 So there you have it folks, 7's Day 2016 in all its glory. If you are into rotaries you owe it to yourself to get to Japan and witness this gathering firsthand at least once. Believe me, it's always worth it!
Now, all of this has left me with the sudden urge to hunt out some more rotary awesomeness from Japan…
Dino Dalle Carbonare
Instagram: speedhunters_dino
dino@speedhunters.com