Seeing this Escort sitting in the main hall at Kuala Lumpur's recent Art of Speed, didn't so much grab my attention for what it was, but rather for the way it had be personalised.
I had images of Ken Block wrestling his highly-tuned Mk1 through a gymkhana course as I looked over the turquoise example.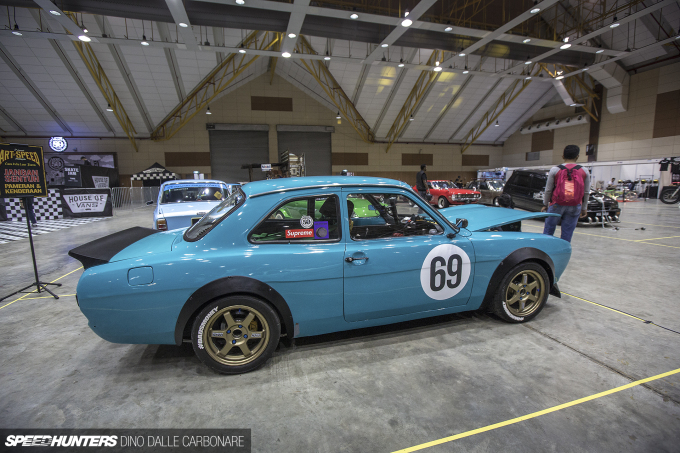 The addition of contrasting black fender flares and a trick trunk spoiler really suits the modern take the owner has aimed for with this build.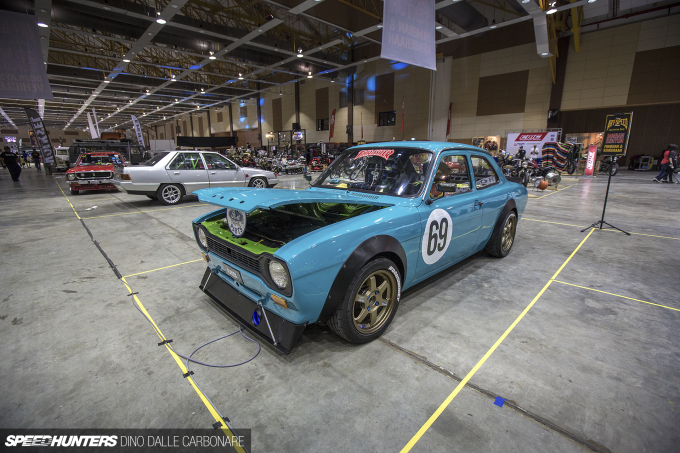 It's all finished off at the front with a rather large air dam secured in position, at a slight angle, with a pair of rose-jointed metal rods.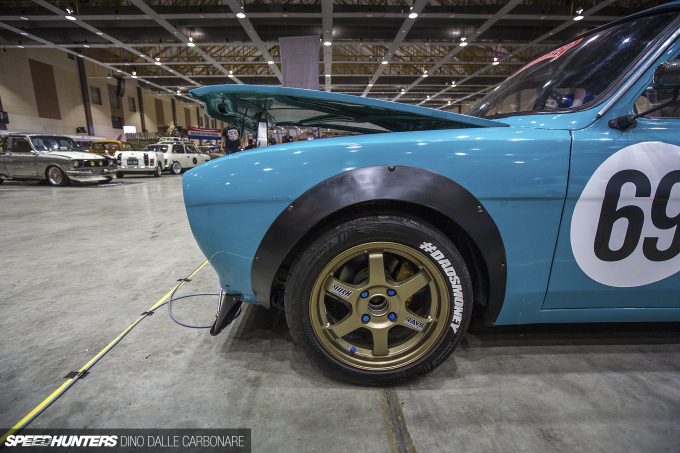 Stance is best described as functional; something you really must think about in a country where the roads aren't in the best condition.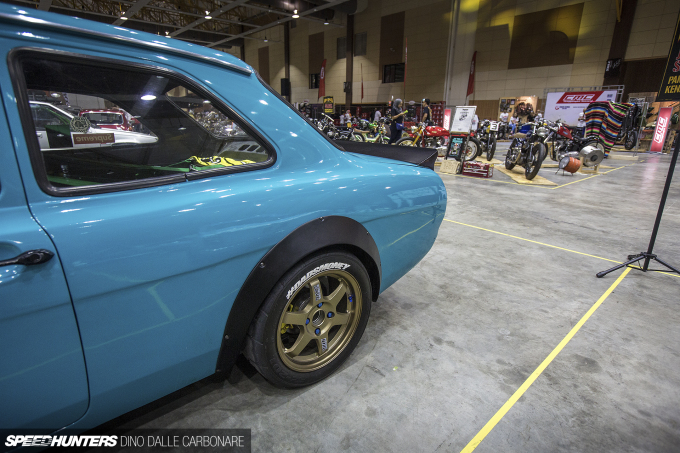 The wheels are a nice touch, but could they be replica TE37s? Unfortunately, it's often hard to tell these days, and it's one of the things still letting down a lot of good builds in Malaysia.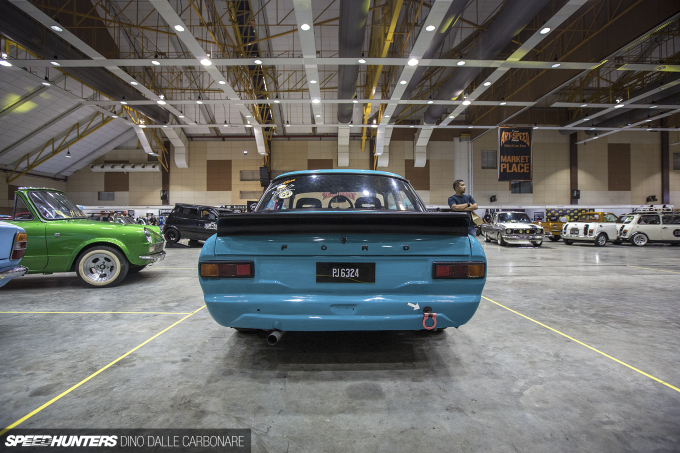 You don't get the full effect of that generous trunk spoiler until you take a proper look around the back. With the deletion of the stock metal bumper, it all looks purposeful and ready to get down to some serious business.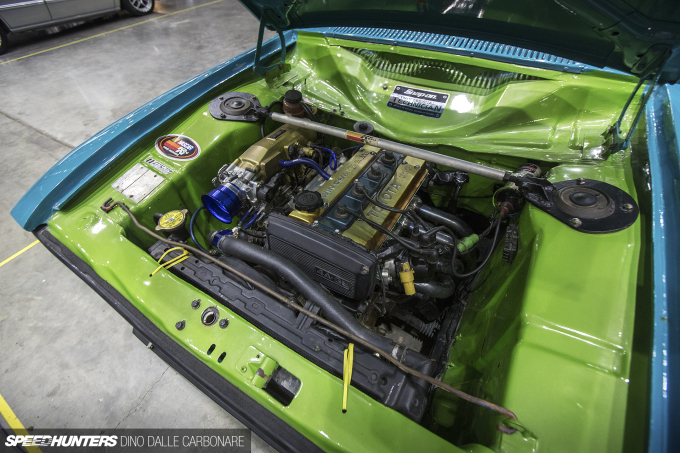 Only when you lift the stock steel bonnet does the car really make sense though. A Toyota 4A-G repowering a Ford Escort is something I've never personally seen, but I guess we can think of it as a JDM nod to the Cosworth BDA that powered the iconic RS1600.
Dino Dalle Carbonare
Instagram: speedhunters_dino
dino@speedhunters.com