After a lot of time spent outside of Japan the past couple of months, I needed to reset my brain and re-immerse myself into a bit of Japanese car culture. This can't be more effectively done than dropping by Tatsumi Parking Area on a Friday night, as you are pretty much bombarded with an ever-changing array of interesting cars.
But I don't what on earth was going on last Friday; there was so much rare stuff coming in and heading back out of the PA that I didn't know where to look!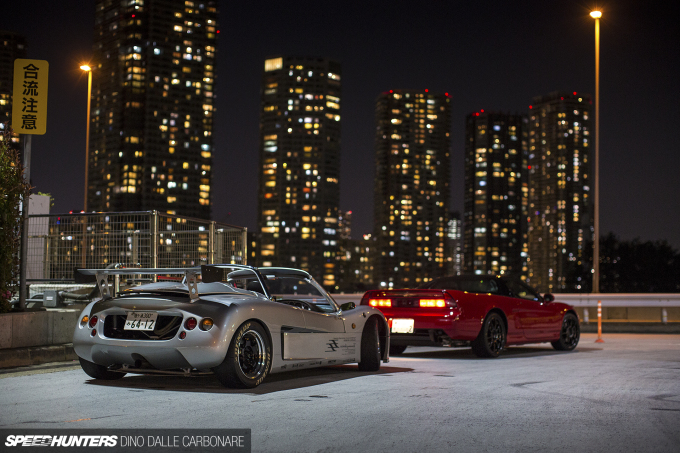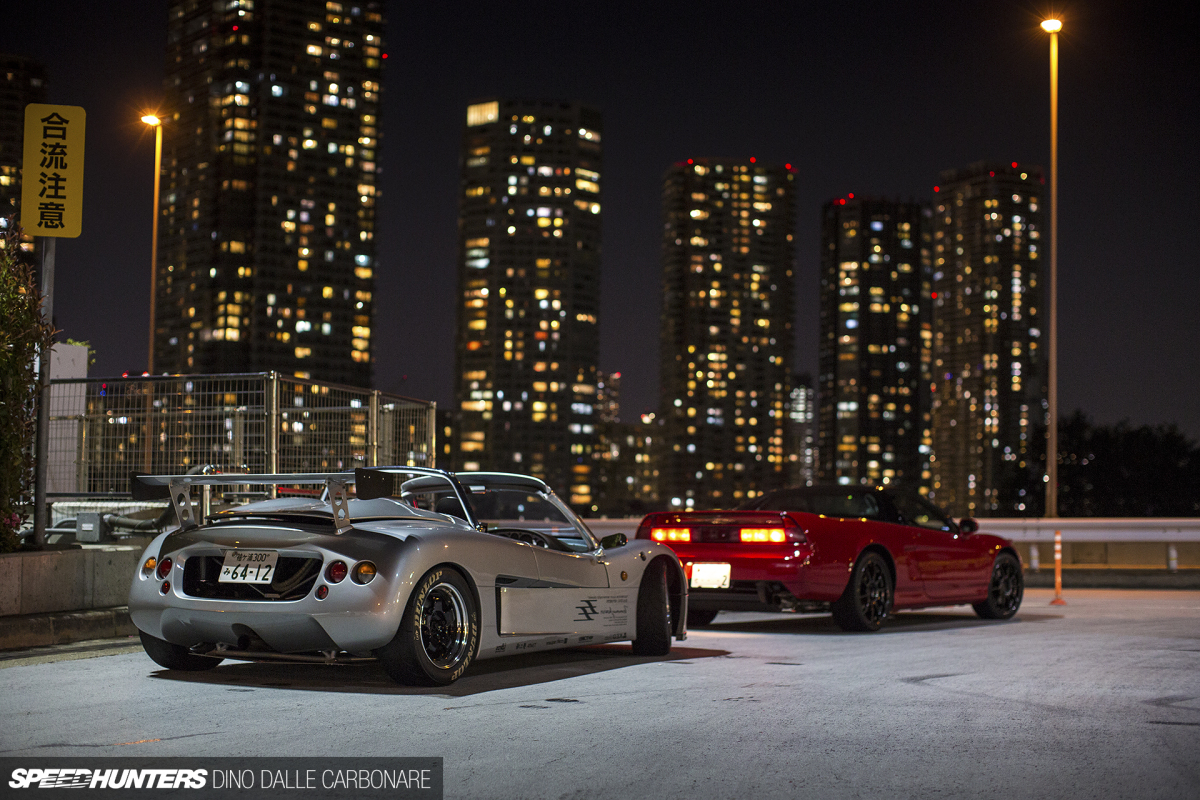 My aim however, was just to take it all in – not spend the night behind the camera. We Speedhunters need time to breathe too, and it's incredible how much of the atmosphere you miss or don't pick up on if your eye is buried deep into a viewfinder. But alas, it was not going to last. When not one, not two, but three Tommy Kaira ZZs rolled into Tatsumi PA in convoy, the urge to reach into the trunk of Project Drop Top and grab my camera was too much to resist.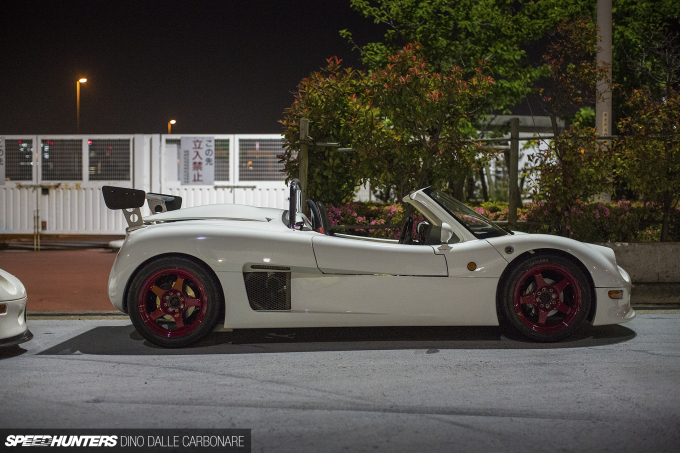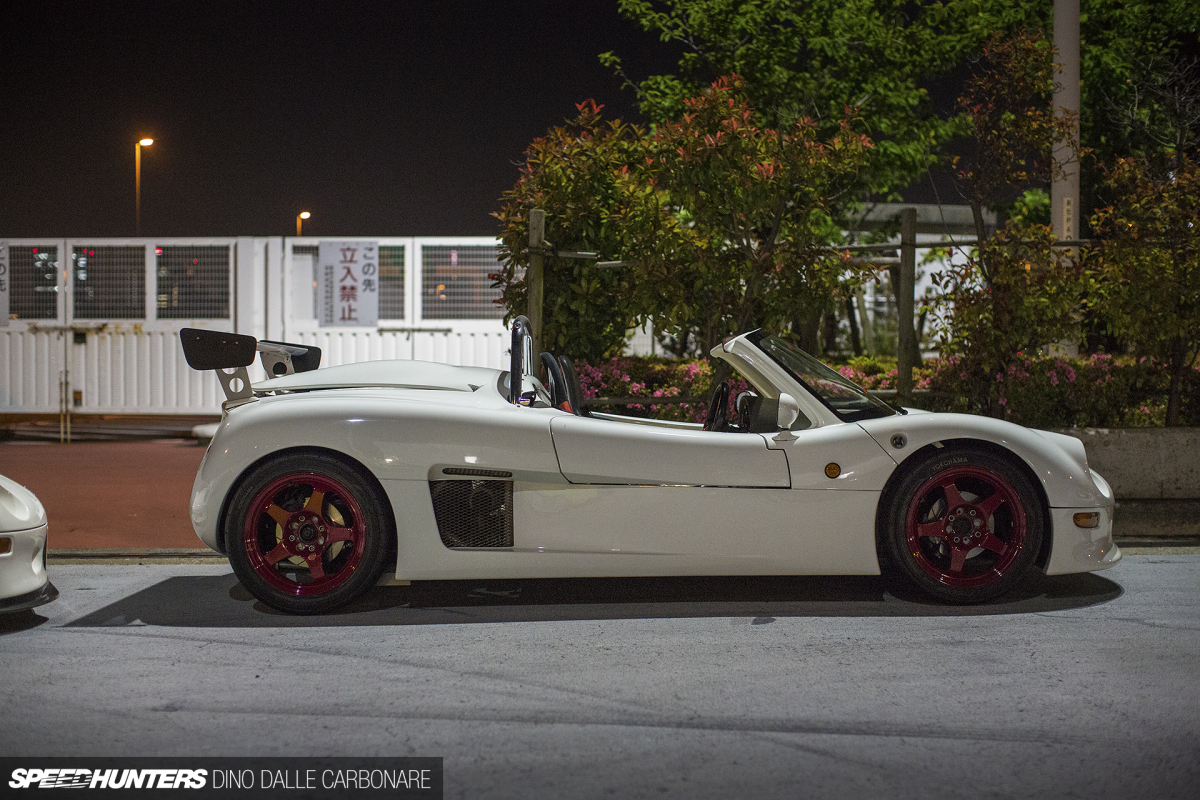 This compact, British-built Japanese sports car from the '90s is a legend in its own right. Tommy Kaira, a Japanese aftermarket tuning and styling company, conceptualised the two-seat, rear-engined ZZ and then built it in Norfolk, England. But mismanagement and poor sales ultimately led to the company's demise, and the dream of the ZZ's successor – the RB26-powered ZZII – remained just that, a dream. It's a real pity too, because the ZZ, and potentially the ZZII, could have easily become some of the best driver's cars to come out of Japan. Tommy Kaira didn't disappear entirely though; the failing company was picked up by a new owner and is still in business today, tuning and modifying cars from other manufacturers as it once did, and developing stylised aero conversions under the Rowen name. As for the Tommy Kaira brand, it's being used to market a new EV version of the ZZ. For the original hundred ZZs that were built, they continue to be enjoyed by their owners, and to see three show up out of the blue was pretty exciting.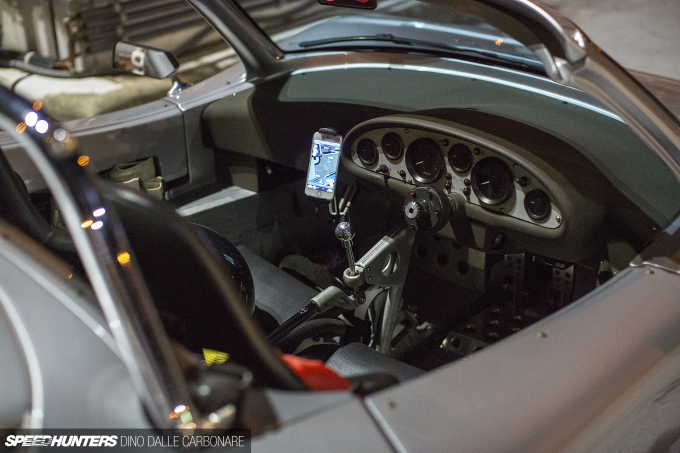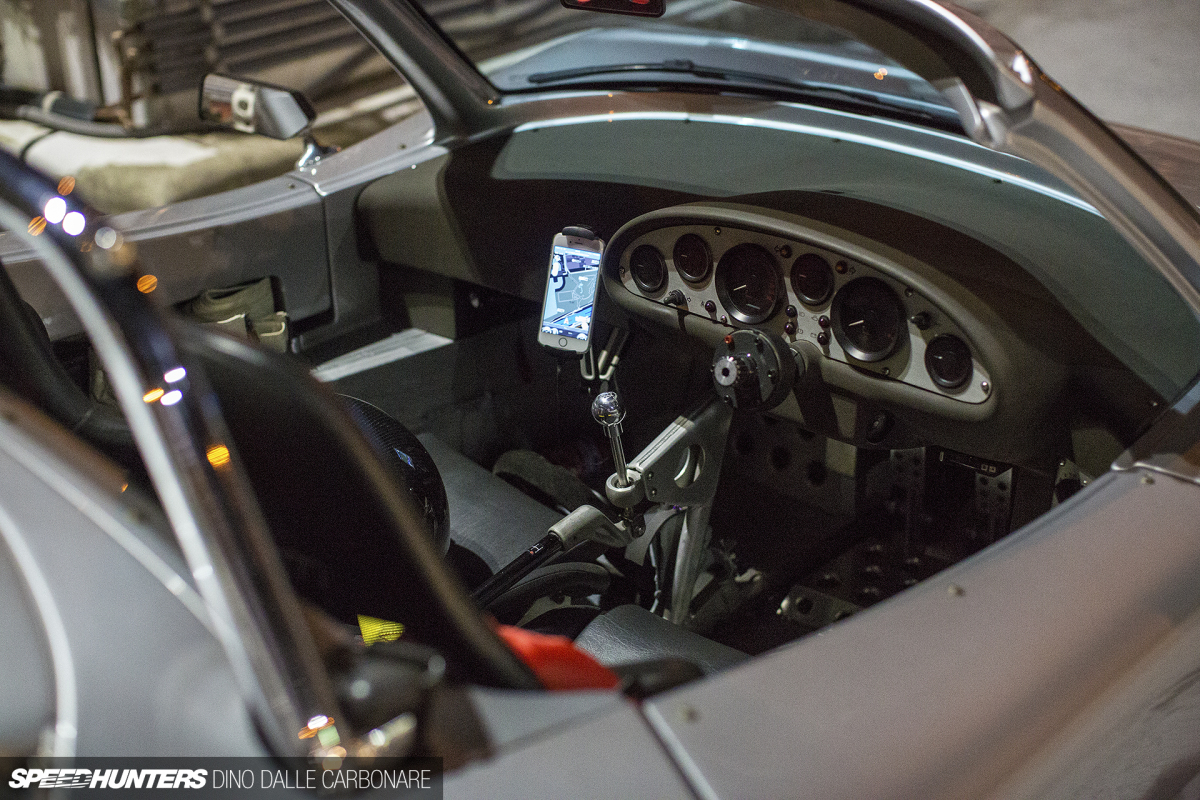 This is as focused as a driver's car can get; it's light and powered by a naturally aspirated 2.0-liter engine good for 180hp. I've seen a few ZZs with curious engine transplants too, so you really never know what they are running under their FRP rear engine cover. This is Japan after all!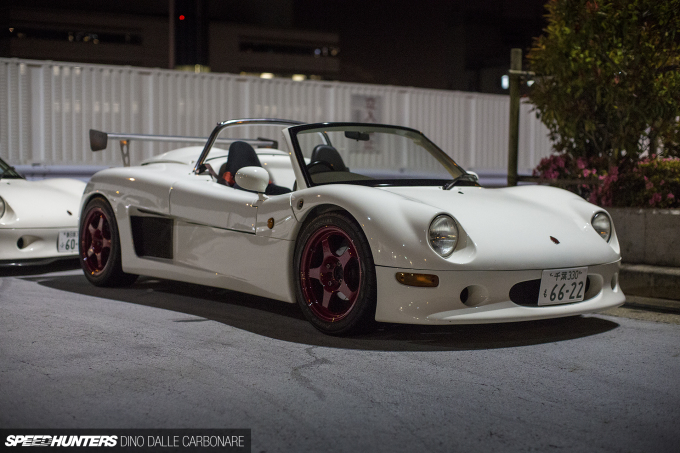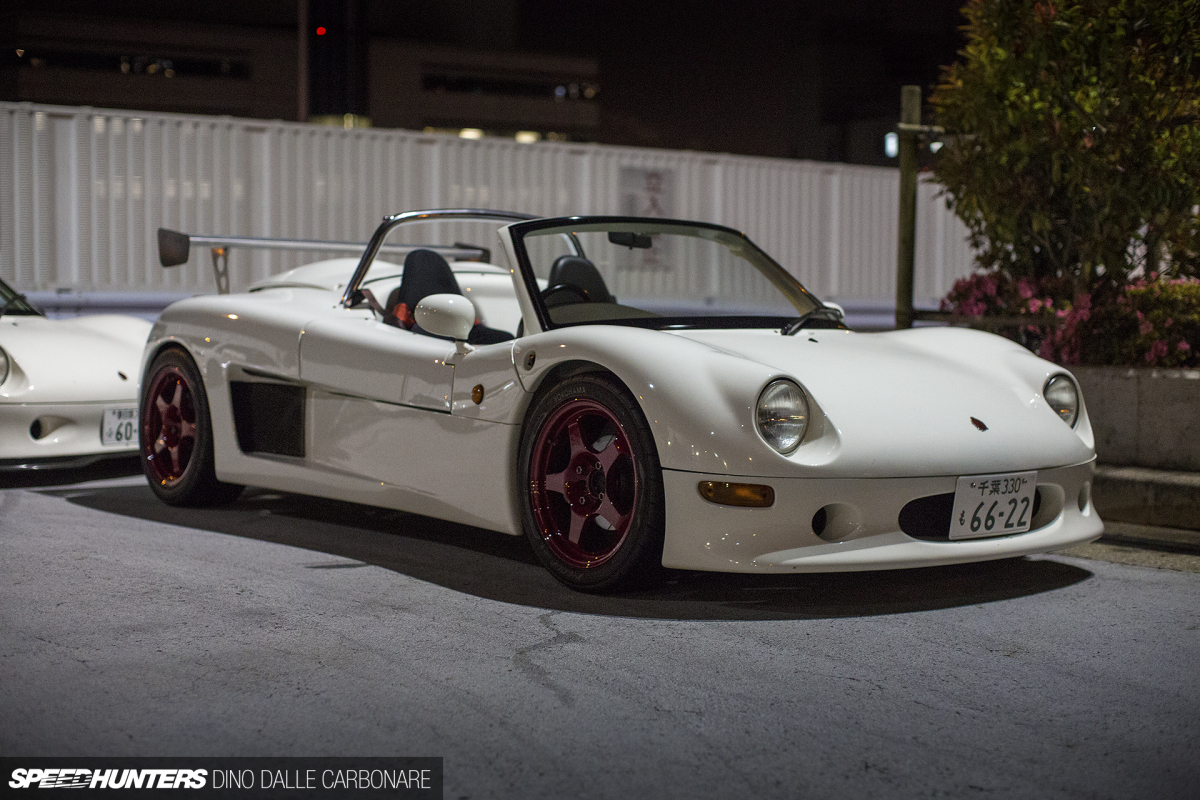 And that of course also means that people can't help but personalise them with aero additions and track-spec wheels and tyre combos.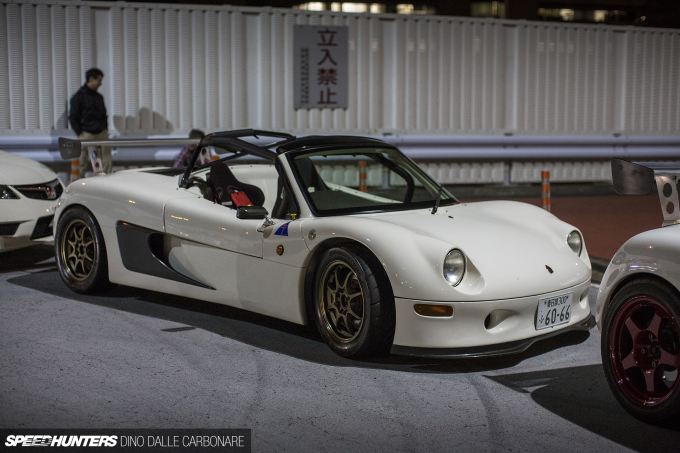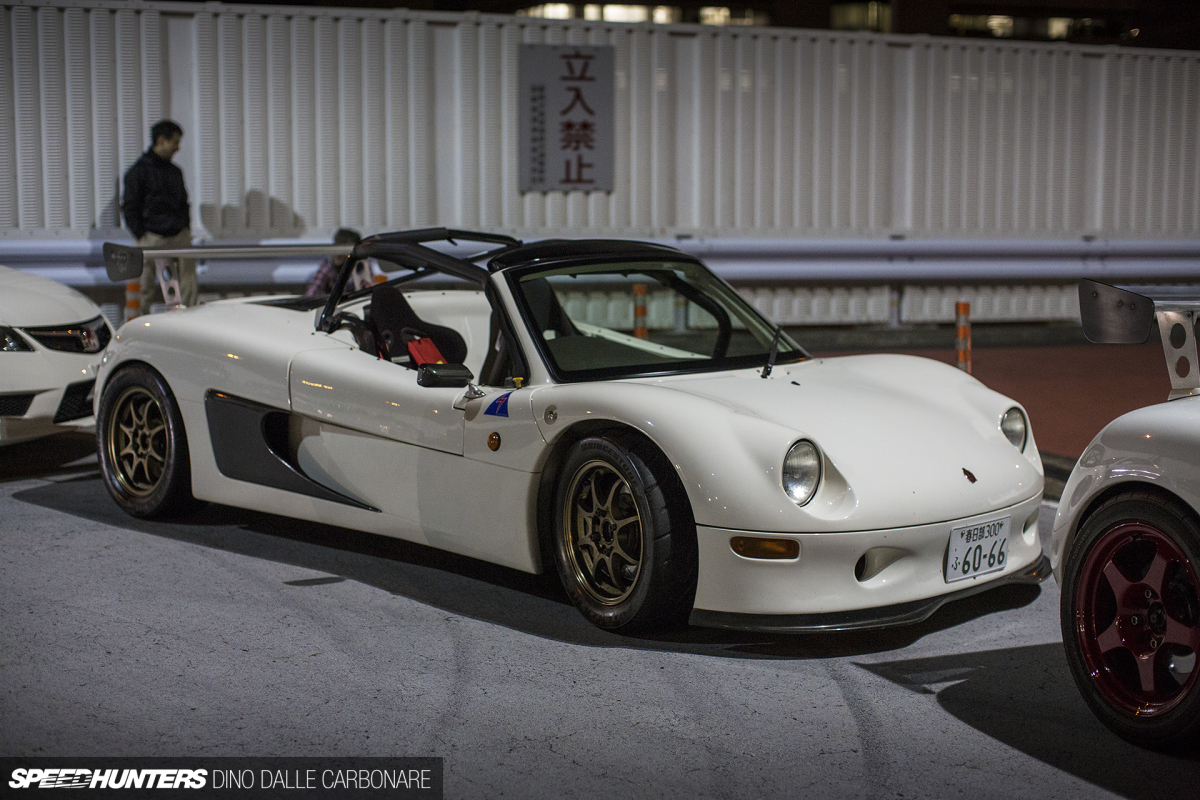 Of the ZZ trio, it was this particular car I was drawn to; perhaps something to do with its RAYS Volk Racing 8-spoke CE28Ns wrapped in Potenza RE55S semis. Serious stuff!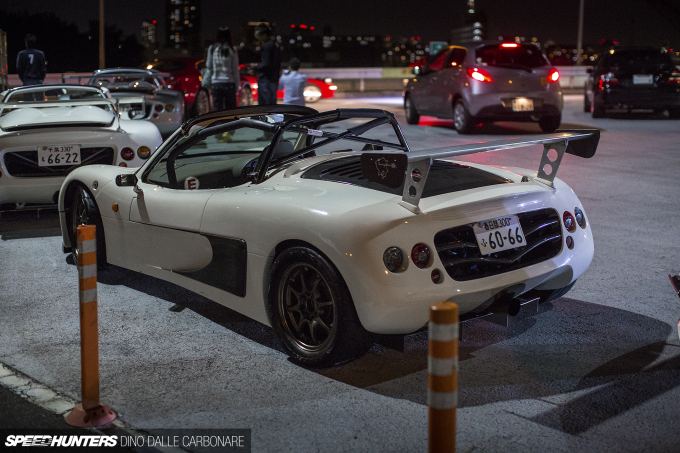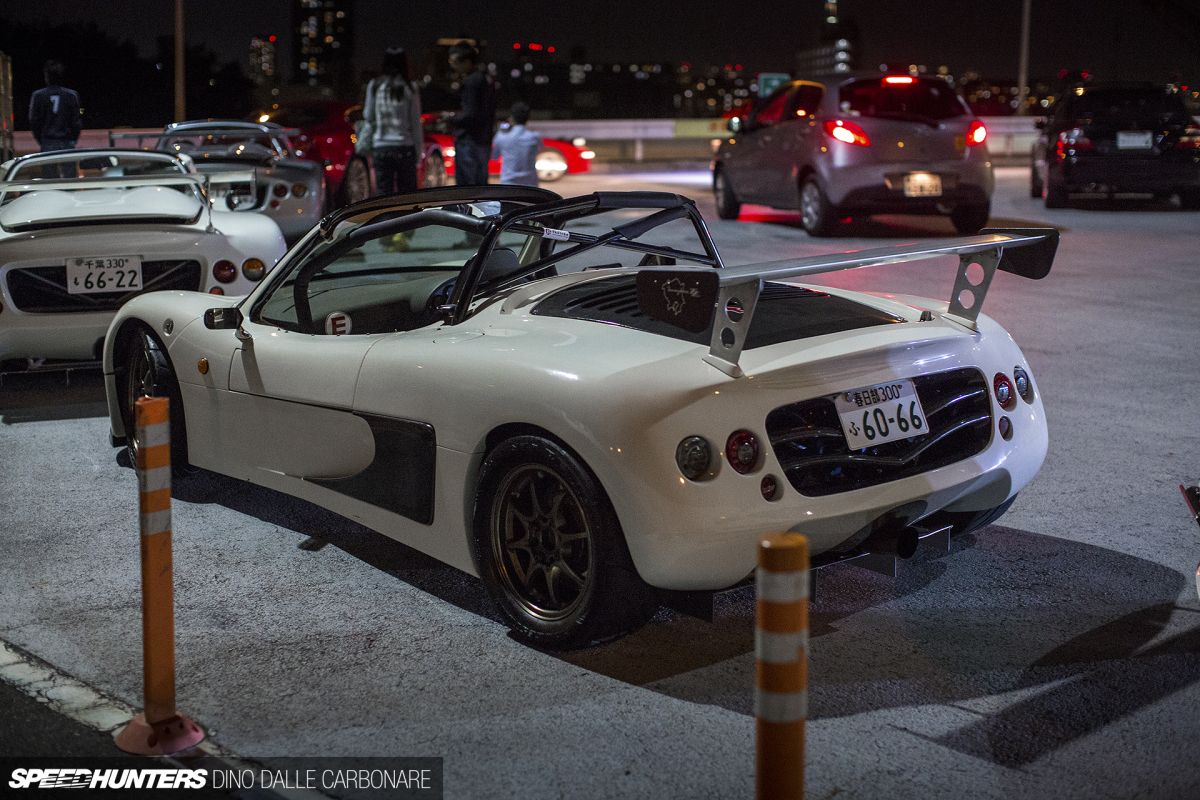 As cool as the usual supercar turnout is at Tatsumi PA, not to mention the night being topped off with an unexpected Ferrari F50 appearance, it was these three little ZZs that did it for me. Japan, you are awesome in every way!
Dino Dalle Carbonare
Instagram: speedhunters_dino
dino@speedhunters.com