A Decade On
As I mentioned last week during the retrospective story on my first visit to Japan exactly 10 years ago, I spent a lot of time in Ibaraki Prefecture where my wife's family is from.
While life in these more rural parts of the Kanto area is slower paced than it is in Tokyo, I didn't mind at all. In fact, I actually quite enjoy spending time in the countryside of Japan.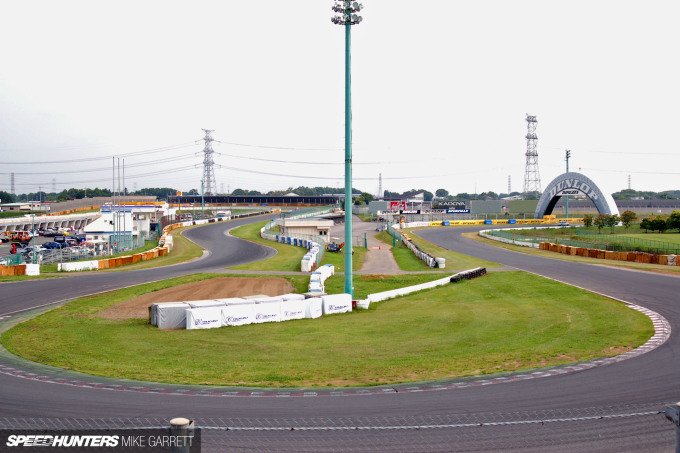 Of course, it also helped that my in-laws' home was just a short drive from a little place called Tsukuba Circuit – a race track which needs no introduction around here.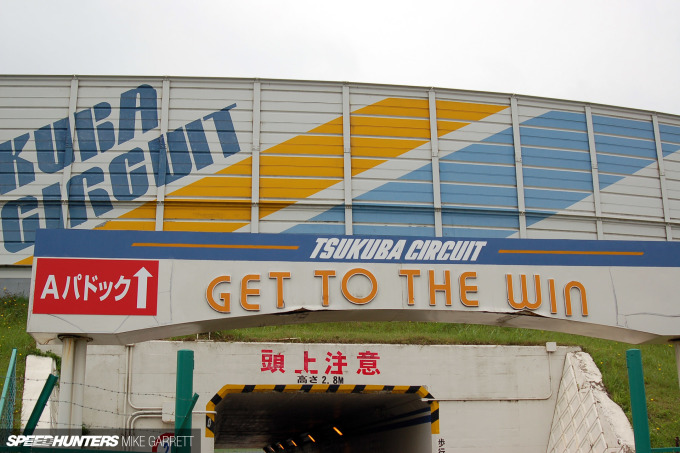 Having become well acquainted with Tsukuba through years of watching Hot Version and Option videos, and lapping it virtually in various video games, I couldn't wait to finally experience the place in real life.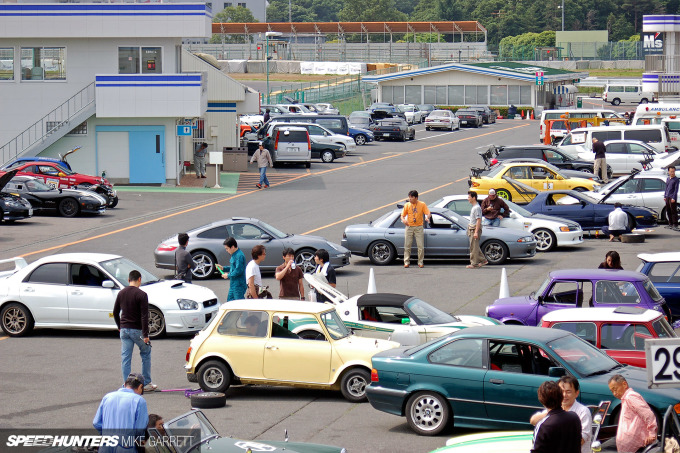 I ended up going to Tsukuba Circuit a couple different times on that trip; sometimes just heading over when there was nothing else to do. But there was one occasion in particular where I stumbled upon the coolest track day I've ever been to.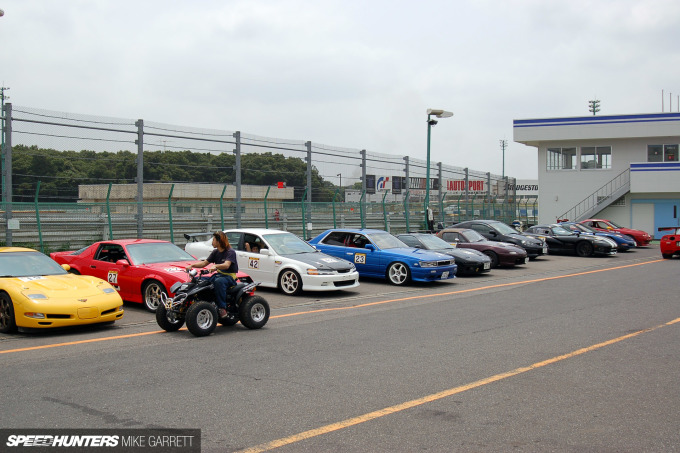 It was June 5, 2006 – a Monday. I can't 100 per cent recall who was hosting the event, but I think it could have been a few different groups sharing track time on the same day.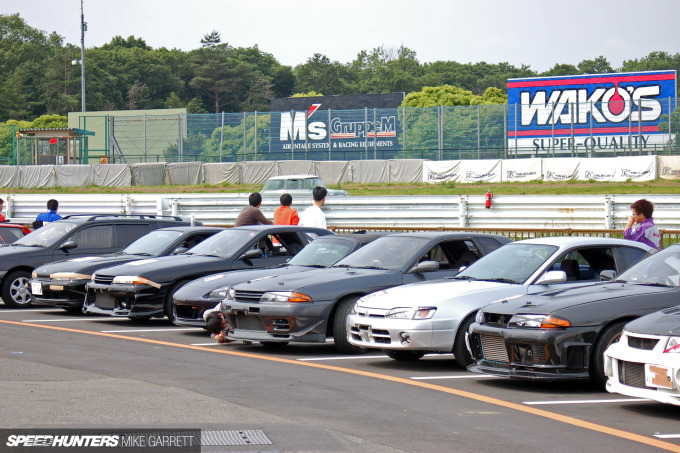 This sort of scenario is actually pretty common to see at tracks like Tsukuba. One organization or club will come in and use the track for a couple of hours, then they'll wrap up their session and another group will begin theirs.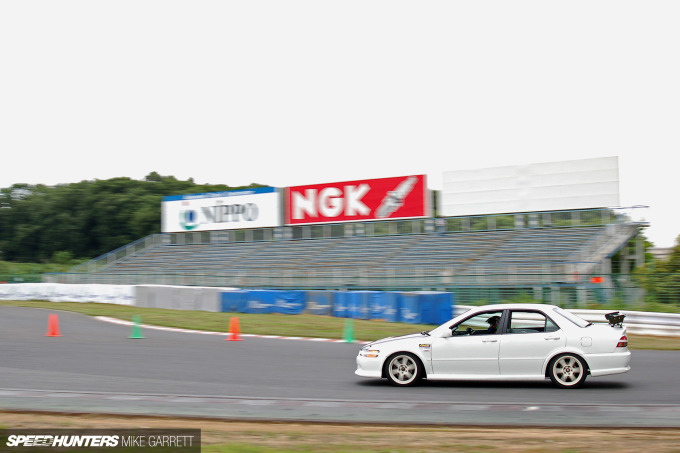 For a wide-eyed car geek like me it was pretty much a revolving door of cool machinery; some of it modern, some of it old. There were lots of highly modified Japanese domestic cars and plenty of imported vehicles as well.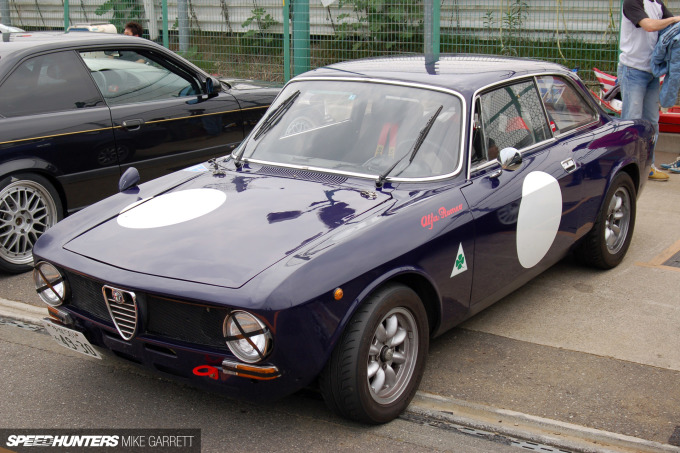 When I first arrived, there was a group of vintage European cars using the track; Minis, MGs, Alfas and other imported classics.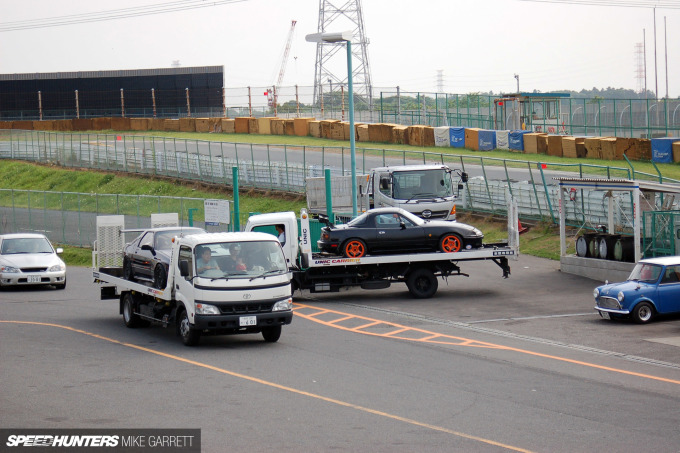 And as they were still lapping the track, the next group of racers began to roll in. Some cars drove right in off the street and others arrived on flatbed trucks.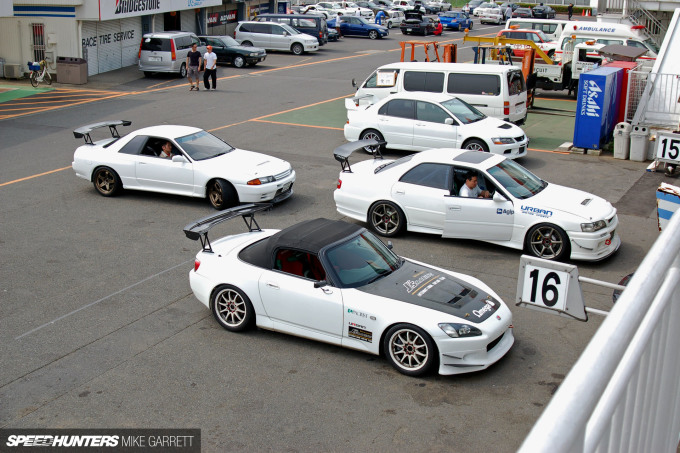 Soon the paddock began to fill with an entirely different type of car. There were GT-winged and slick-tired RX-7s, Evos, Silvias and even a JZX100 Toyota Chaser that had been modified for hot lapping.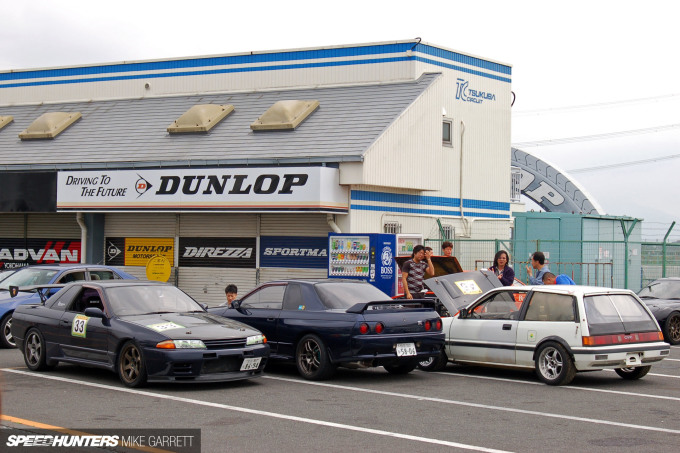 There were probably 20 different Skyline GT-Rs that had come out to play, along with more obscure vehicles like that third generation Honda Civic you see there on the right.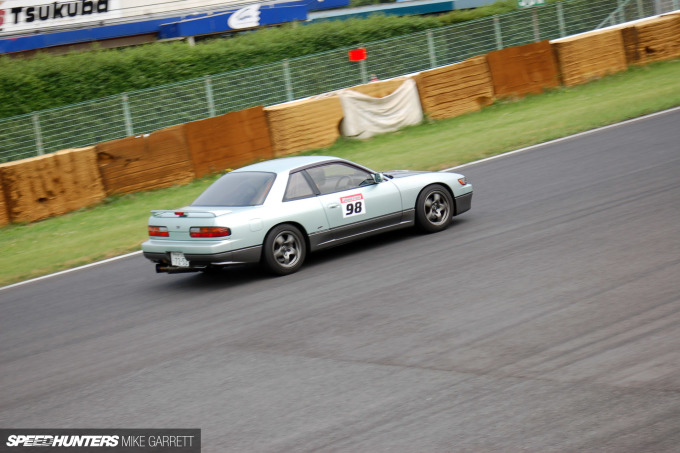 I was pretty overwhelmed with the sheer variety of the cars that day. There were simple street cars like this clean two-tone S13.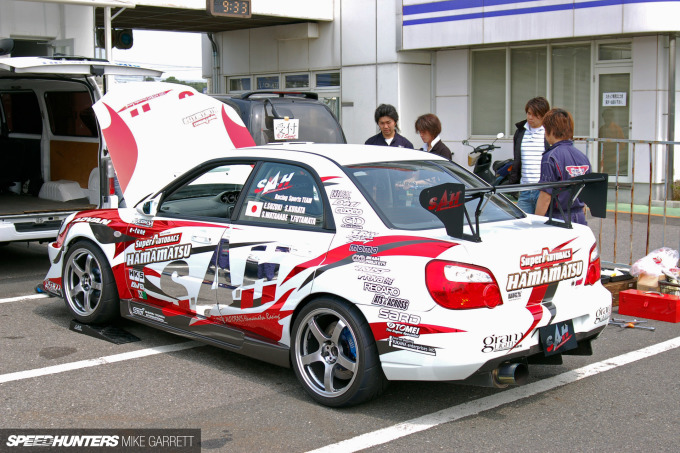 And there were much more serious time attack cars, like this Impreza STI from Super Autobacs in Hamamatsu.
I Heart Tsukuba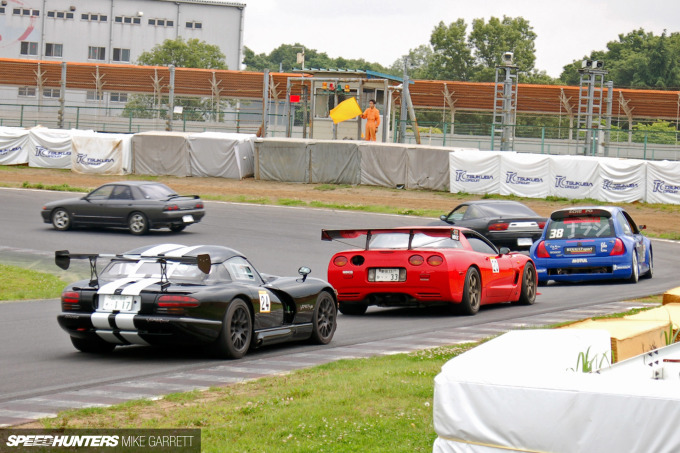 Another race group that came later was heavy on imported machines – particularly those from the good old USA.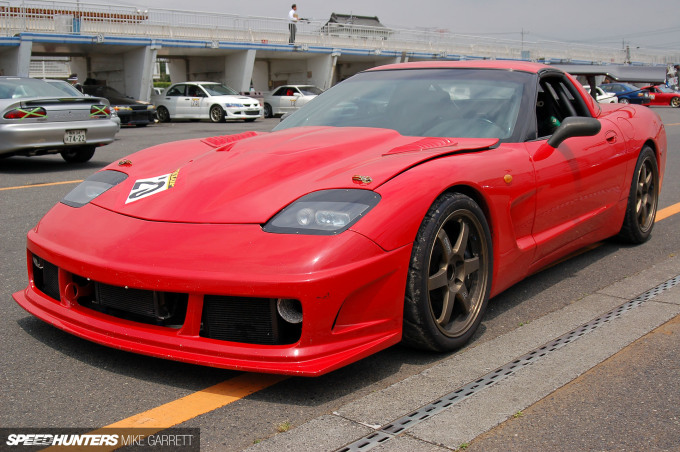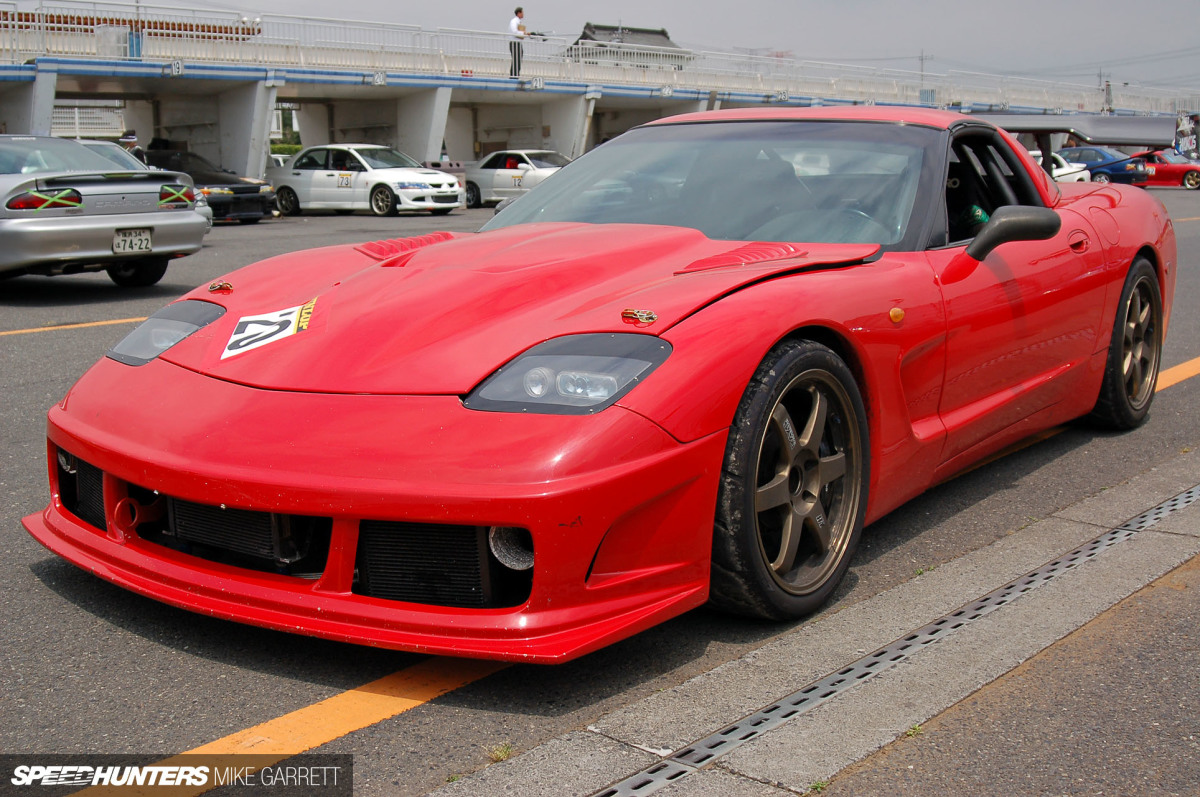 There was a serious C5 Corvette sporting a fixed headlight conversion and also a set of RAYS Volk Racing TE37s. Because that's just what you do in Japan.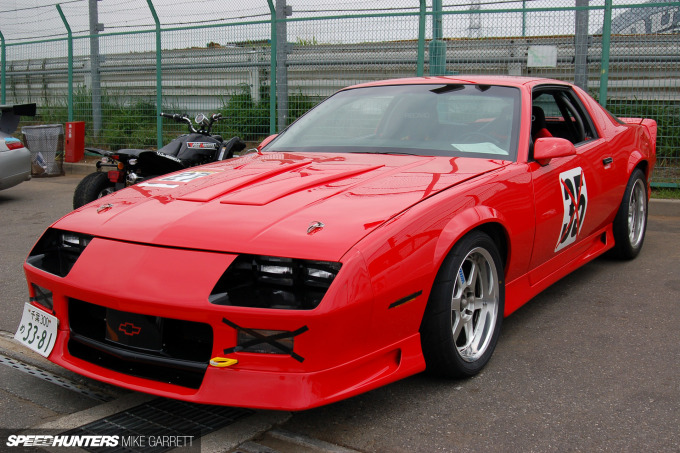 Joining it was this IROC Camaro track car, also rolling on a set of Volk Racing wheels. These cars were a dime a dozen back home in the States, but I'd never seen one built like this before.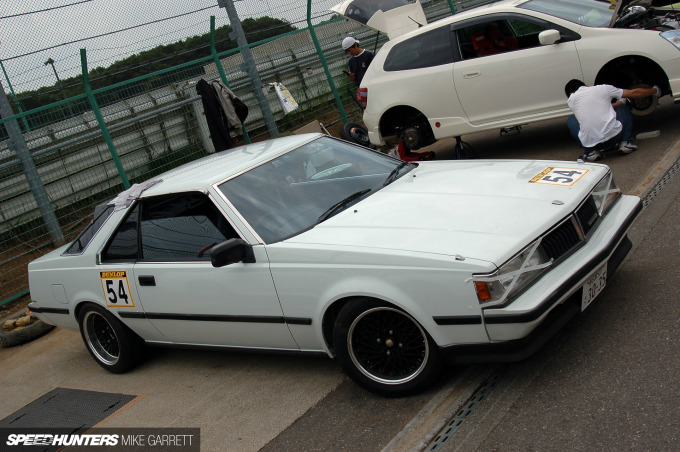 Being a sucker for old Japanese cars, I was also pleased to find an eclectic mix of kyusha taking part in the fun. There were rarities like this Toyota Corona coupé.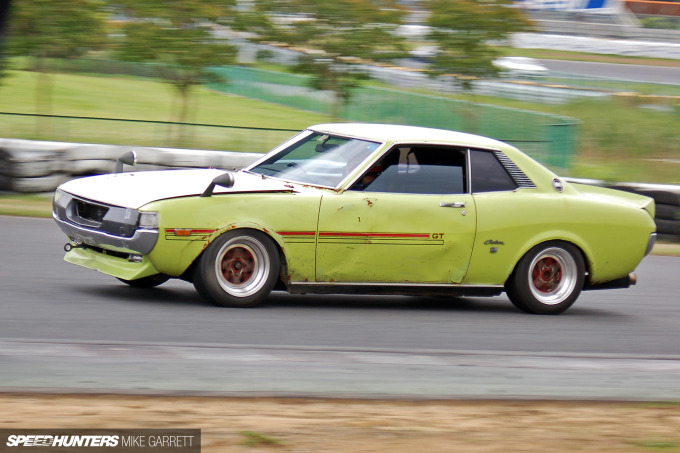 Along with a Daruma Celica whose battered body disguised a pretty capable engine and suspension setup.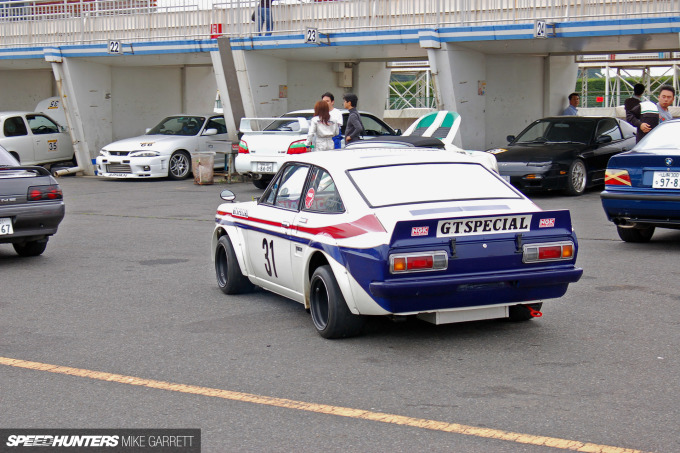 Another fellow brought out a full TS-spec B110 Sunny race car – one of my favorites from the early '70s.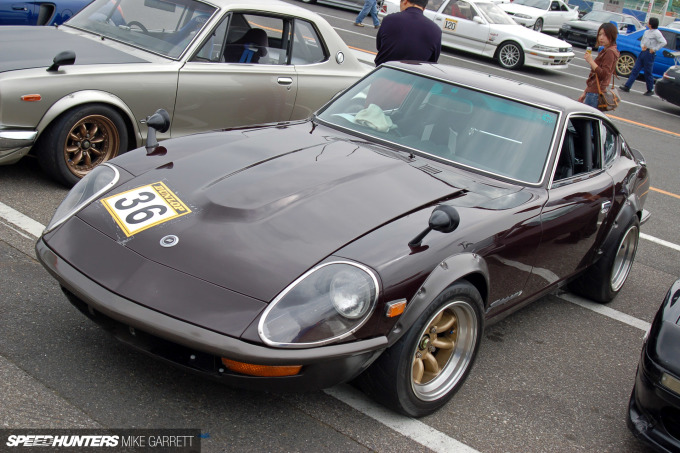 A couple of older gentlemen showed up driving a pair of iconic L-powered Nissans. One was a Fairlady ZG that was clean enough to be a show car.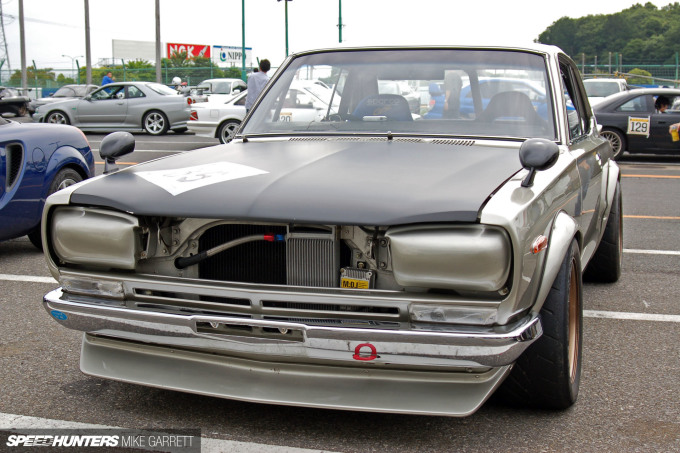 And the other was a beautiful, stripped-out Hakosuka Skyline that had been given the semi-works treatment. I couldn't stop staring.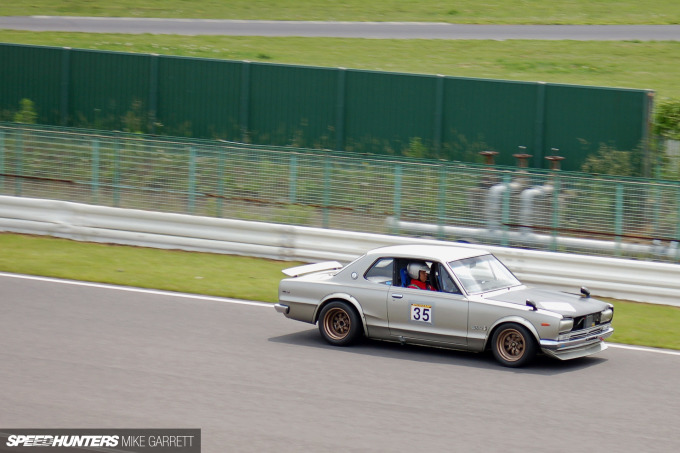 This wasn't the first time I'd seen a Hakosuka, but it was the first time I got to see one screaming around the race track. I'll never forget the sight or the sound.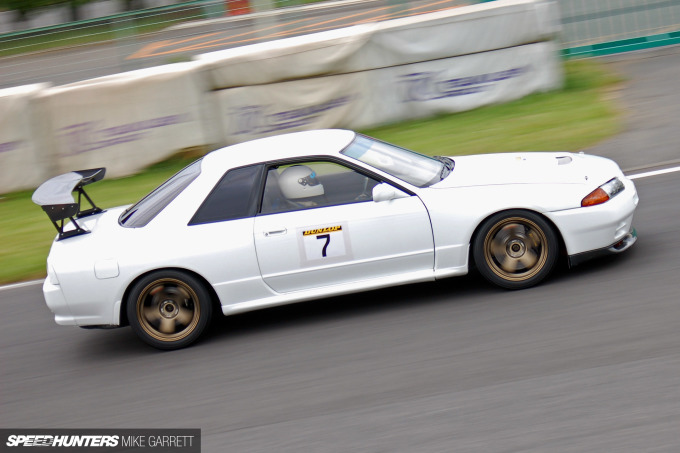 The only camera I had was a Nikon D50 with a crappy 28-80mm kit lens – not an ideal setup for shooting motorsport action at all. I didn't care though; I shot and shot and shot.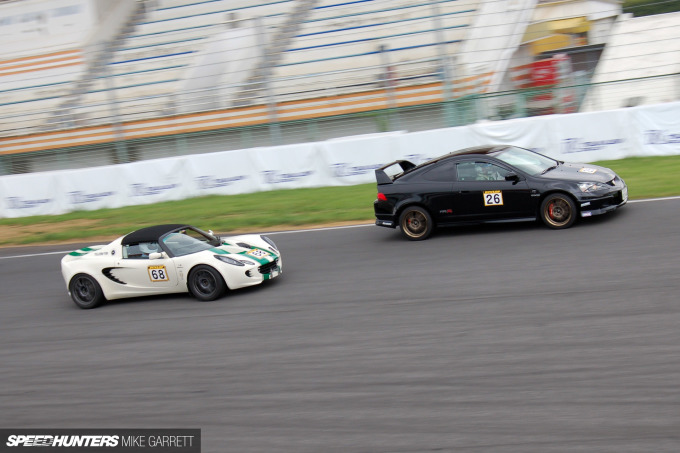 I suppose some of the action photos came out okay given my limited experience and cheap equipment. At least good enough to help me remember the day.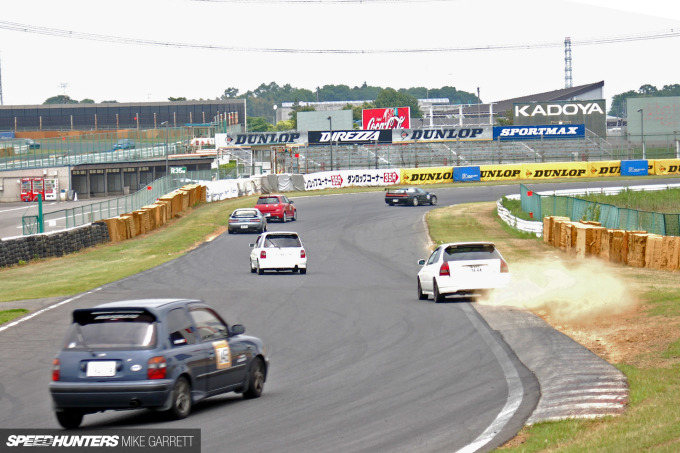 As I wrote in the retrospective story last week, that trip to Japan 10 years ago would end up having a profound impact on my life, and that Monday at Tsukuba Circuit was absolutely one of the highlights of the trip.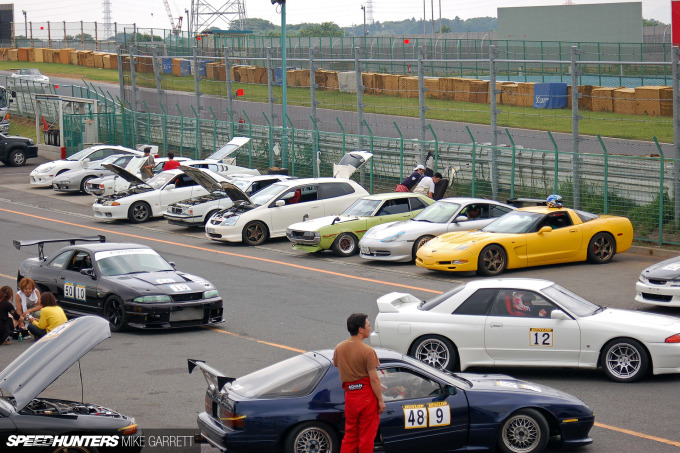 Never before had I seen such an incredibly cool and diverse group of cars gathered so casually in one place. I've been to Tsukuba many times since and have seen some awesome stuff at the track, but nothing quite as memorable as this.
Instead of continuing to wax nostalgic, I'll wrap up my ramblings here and just leave you guys with an extended selection of bonus images from that unforgettable day at Tsukuba.
Mike Garrett
Instagram: japanifornia
mike@speedhunters.com
Cutting Room Floor