Don't Give Up
This is a bit of a strange one, as it was probably the last car I ever expected to see show up at Players Classic.
What makes it even better – at least for me anyway – is that I had no idea this car even existed right up until the moment I walked in front of it. Let's put it this way, an unexpected encounter with a road registered Zakspeed-style Ford Capri tends to make an impact on you. You're not going to forget about it in a hurry.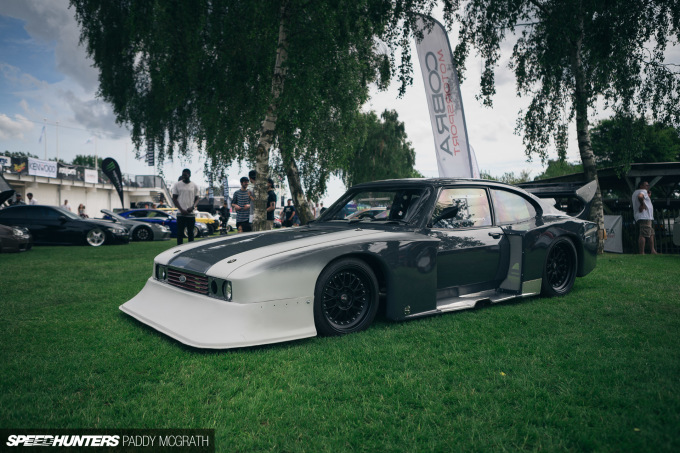 Unfortunately, try as I might, I couldn't locate the owner at the event to get a look inside and underneath this absolutely ludicrous (in the best possible sense) creation. So what follows is a bit of an enthusiastic observation of what I could see from the outside, and a little bit of cyberstalking of the owner's Instagram account. Thanks to reader LukeEVOVIII for providing us with that particular detail. Bless you, internet.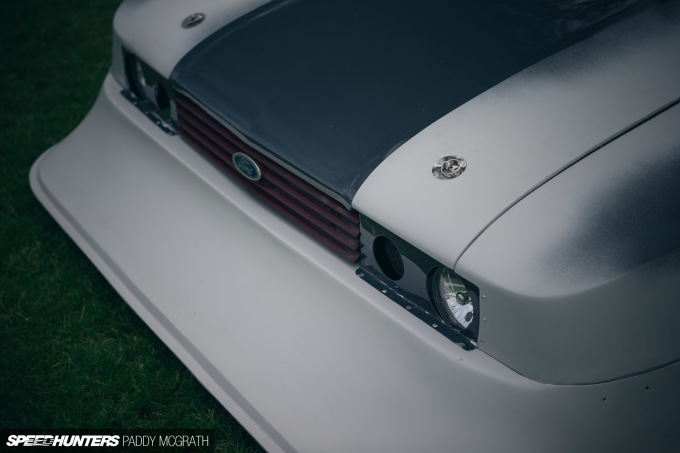 The Capri isn't meant to be two tone, but from what I could gather, the previous front bumper and aero design collapsed at speed and required a complete overhaul and rethink. I imagine it will be back in one solid shade in the near future.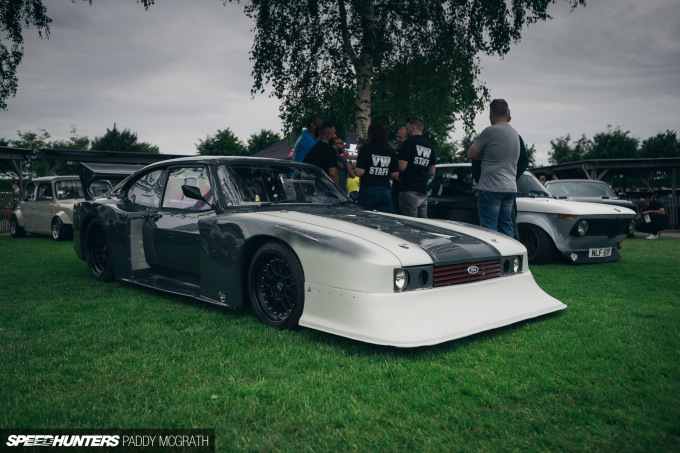 It's a fully space-framed chassis with composite bodywork. The engine was absent at the event, although I've since learned that it was powered by a turbocharged Honda F20C which unfortunately let go recently.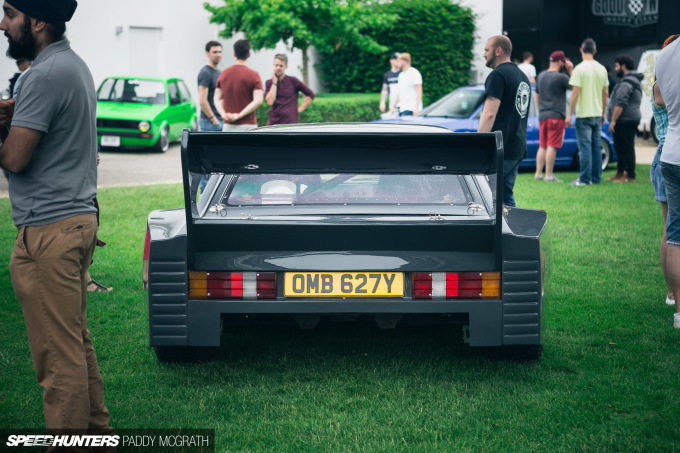 This is one of those rare cars that to me perfectly sums up how crazy the UK scene can be. Because how many other places in the world can you build a Group 5 Capri at home, stick a turbo Honda S2000 engine in it and drive it on the street? Brilliant!
Reading through the owner's IG account, he does seem to have had a rough time of it as of late. To Rickdawg: if you somehow stumble upon this short story, please don't give up because what you're doing is so, so good that it needs to reach completion.
This isn't the last we'll see of this.
Paddy McGrath
Instagram: pmcgphotos
Twitter: pmcgphotos
paddy@speedhunters.com
Cutting Room Floor