You Asked…
When we posted last week about Rhys Millen's ambitious target of breaking the nine-minute barrier at the Pikes Peak International Hill Climb behind the wheel of his Hankook Tires backed Drive eO PP100 EV, it attracted an unsurprising amount of attention both here and across our social media channels. Electric vehicles continue to divide us, especially when it comes to dedicated applications as in motorsport.
Some have heralded EVs as a new dawn for motorsport, quoting their instant torque, 100 per cent efficiency and in this particular case, their ability to deal with high altitudes with zero power loss. On the other hand, others are raising their concerns about an electric future in motorsport. We all know that traditional fossil fuelled vehicles are detrimental to the environment, but regardless, there's something about a high-revving or boosted motor that sets the hairs standing on the back of our necks. It's a more difficult argument to justify, as we want our race cars to retain their soul, something that's intangible, but regardless still vital to how we experience and enjoy motorsport.
Rhys took time in between practice sessions at Pikes Peak this week to answer some of the questions that you posed to him, so let's hear what he had to say…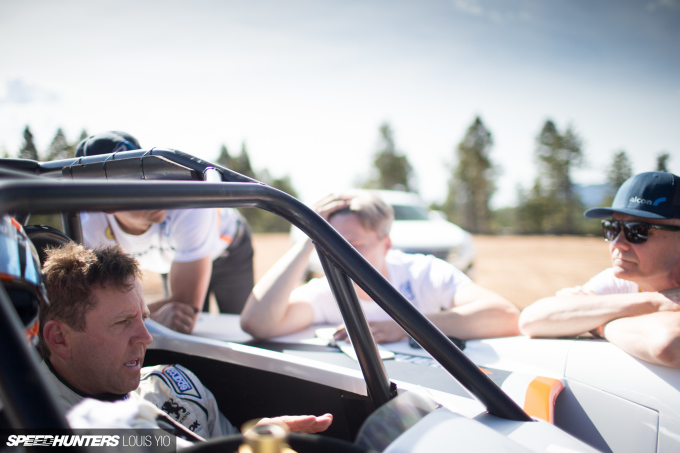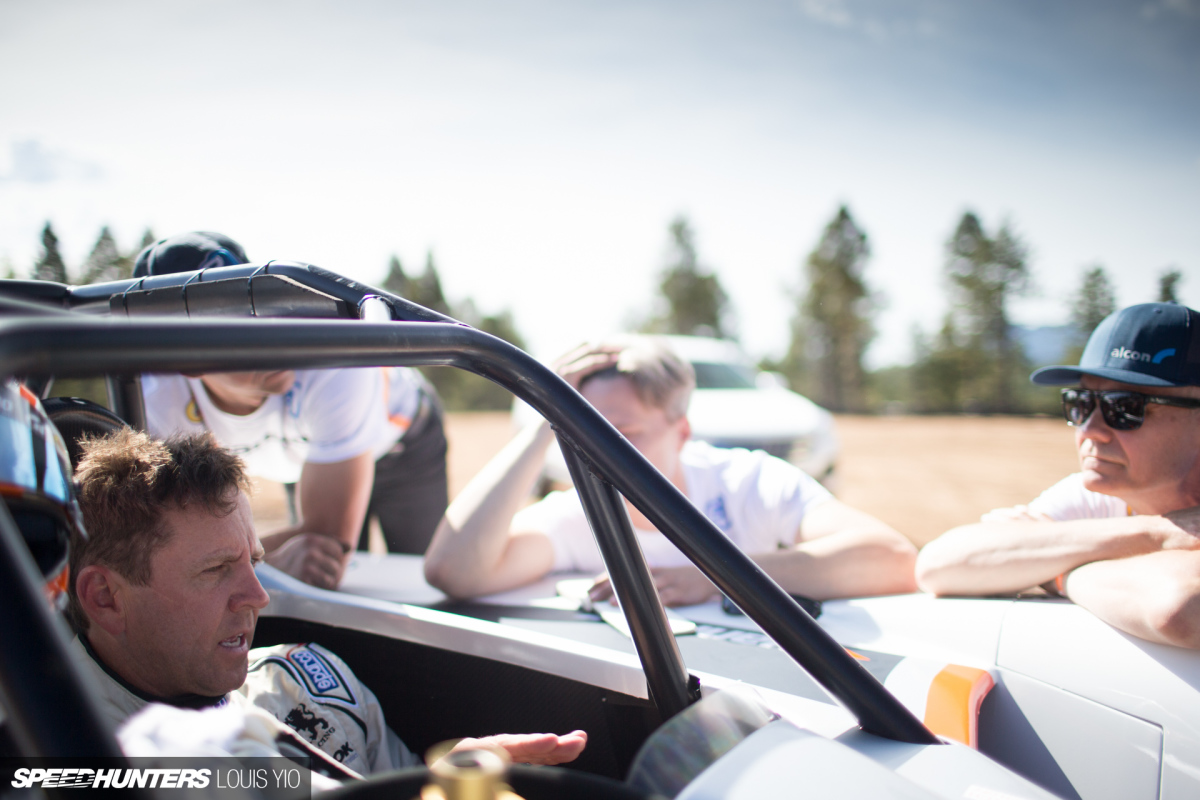 JonathanW: What was the budget for this project? And how does that break down between chassis and EV power train?
Rhys Millen: Unfortunately, I am not aware of the total program cost, but the battery packs cost $40,000, and each Yasa motor, of which there are seven, are $15,000 each.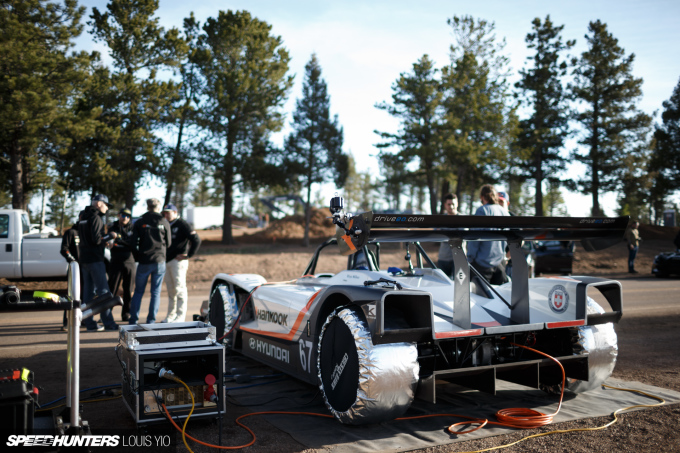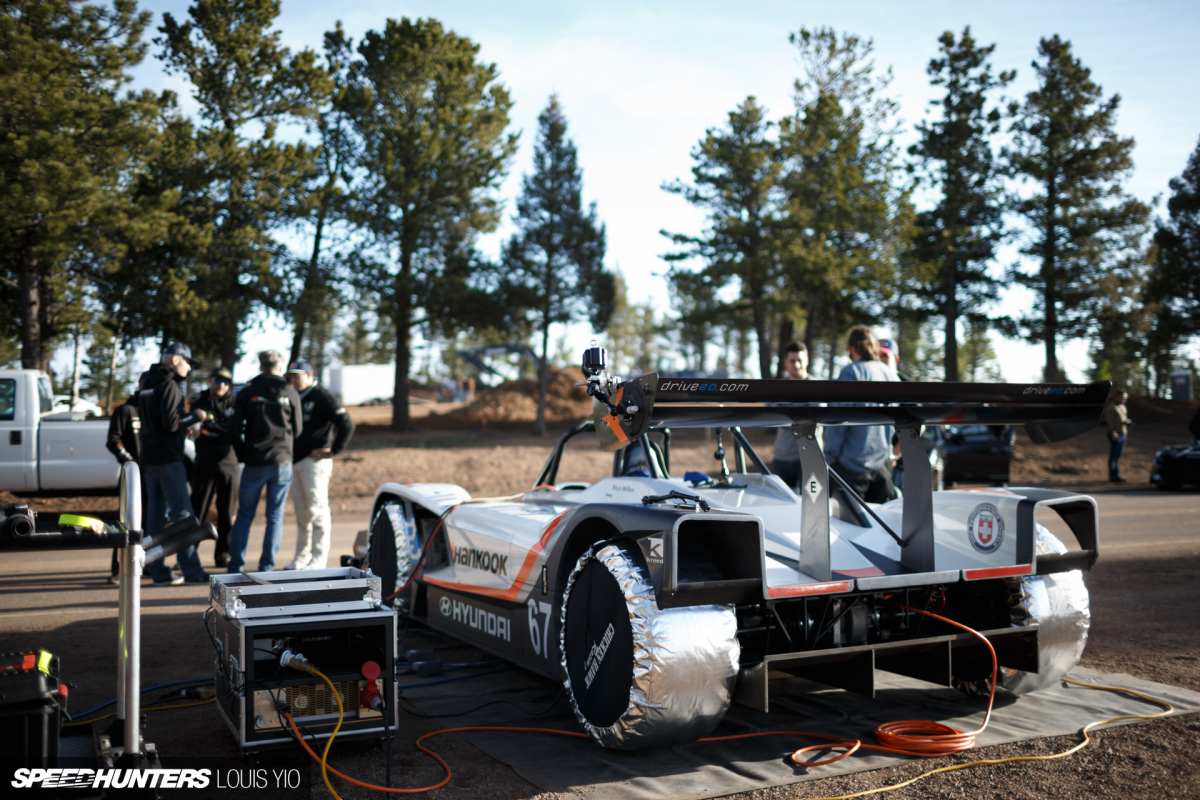 VittorioJano: Did you set up a weight limit and then work your way from there on how much battery capacity you can have, and from there on how much power you can have?
RM: A build like this really starts with the tire size, as that determines 95 per cent of the overall vehicle size. Based on the amount of torque we knew we wanted, we chose the largest contact patch of racing-style slick available: 320/710-18 front and rear, mounted on a 18×13-inch wheel. Once you calculate things like the footprint of the wheel and tire, axle lengths and suspension travel, the vehicle's measurements become rather large. With its size and power output, and calculating the battery weight required to power the motors, the car weighs 2,686lbs, but that is 600 to 800lbs lighter than our competition.
Mike: Do you feel nostalgic to some degree, being aware that it is a time when EVs are taking over fuel-powered machines at competitions like Pikes Peak?
RM: It's very exciting to be a part of a team leading technology and performance in EV race cars. We are setting the standard for others to follow and even beating out manufacturer supported programs. The power levels are amazing, the torque force on your body is amazing, and I'm so excited to be able to drive such an impressive vehicle.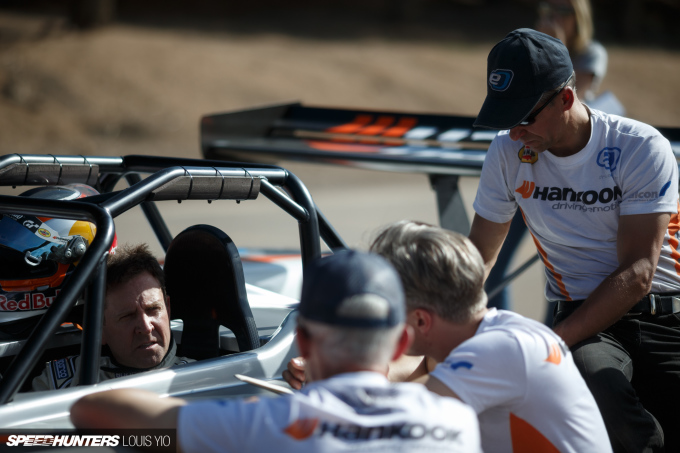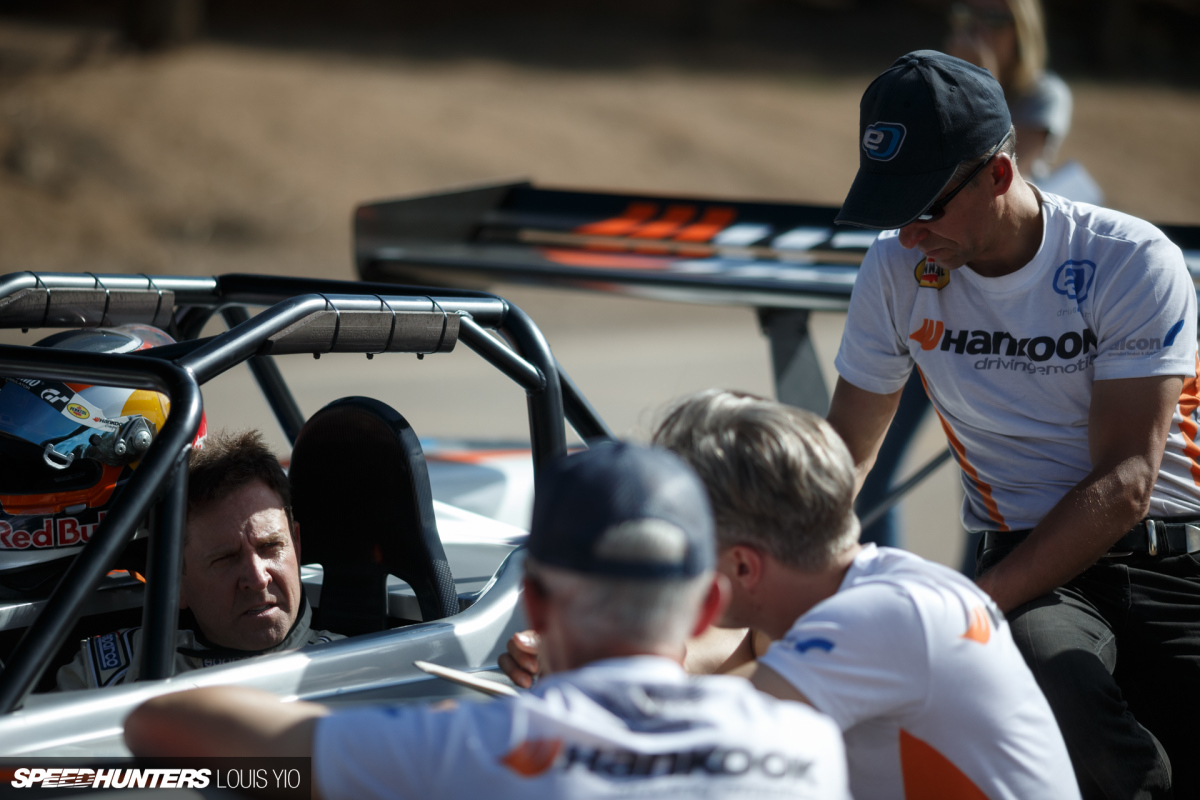 miwe1998: How do you feel about motorsport without the smell of petrol?
RM: I have to admit it's a little upsetting to not hear a finely tuned engine, smell the start up and listen to the roar as it leaves the line. But as a driver experiencing the torque delivery, the force is so impressive under load it cancels out all those elements that are lost.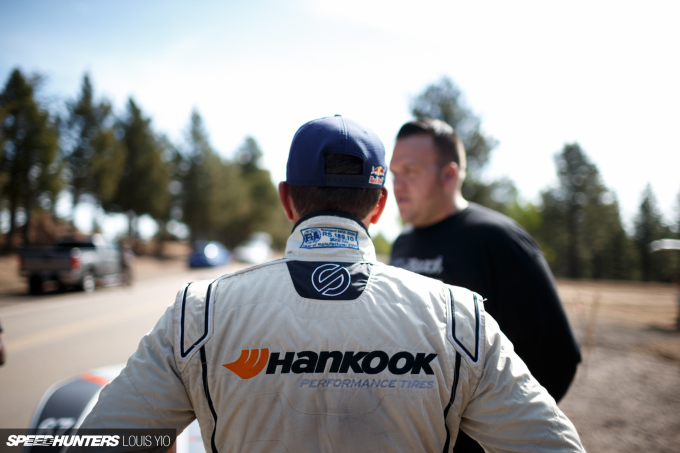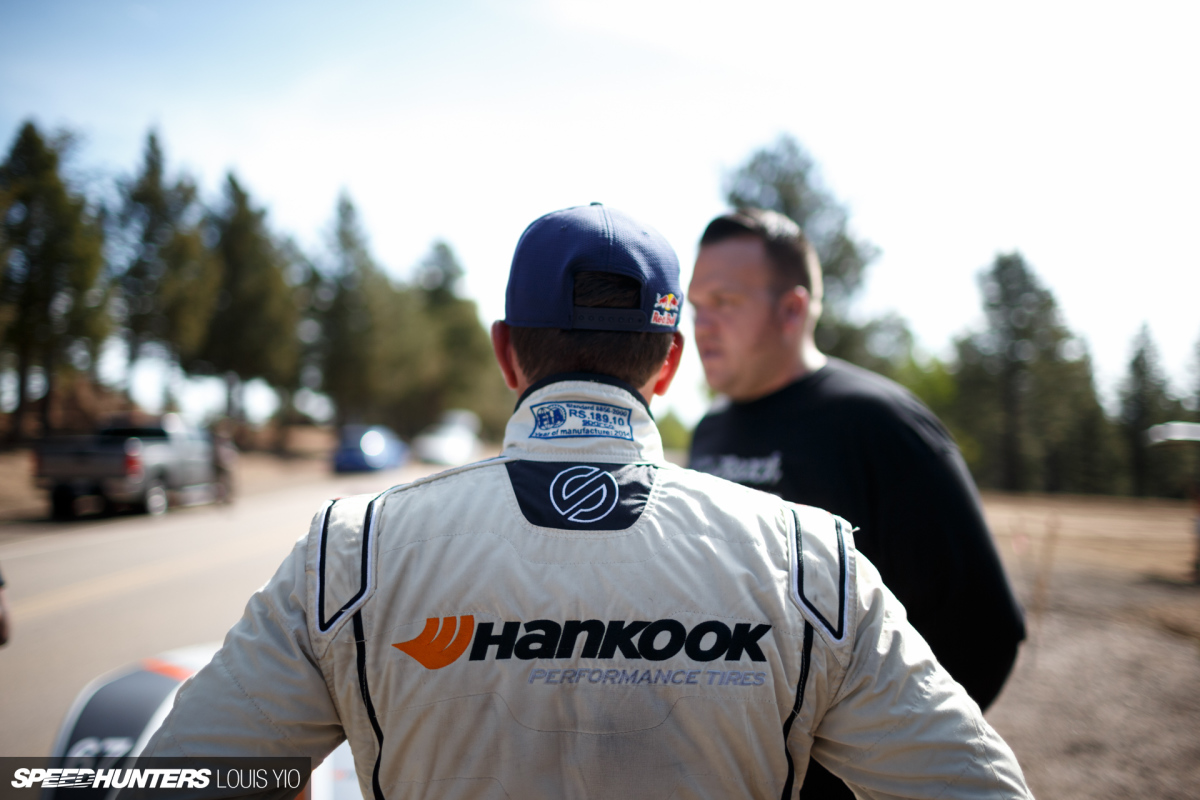 The Jash: Have you thought about an 1190kW drift car?
RM: A full-electric competition drift car would be awesome. There are a few challenges that would need to be built into the design, but the power and torque would far exceed a standard drift car set-up.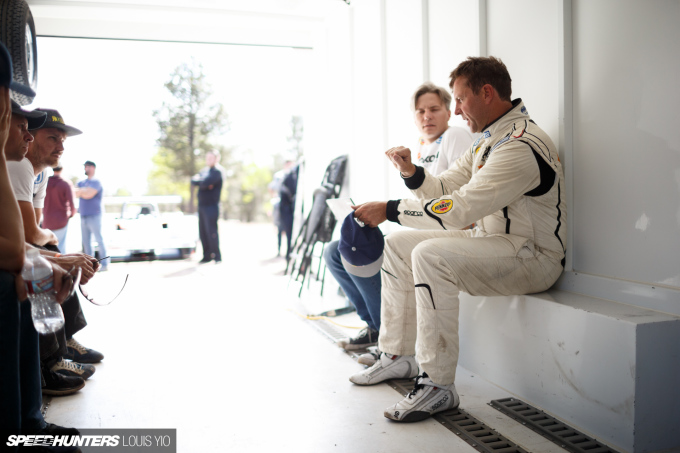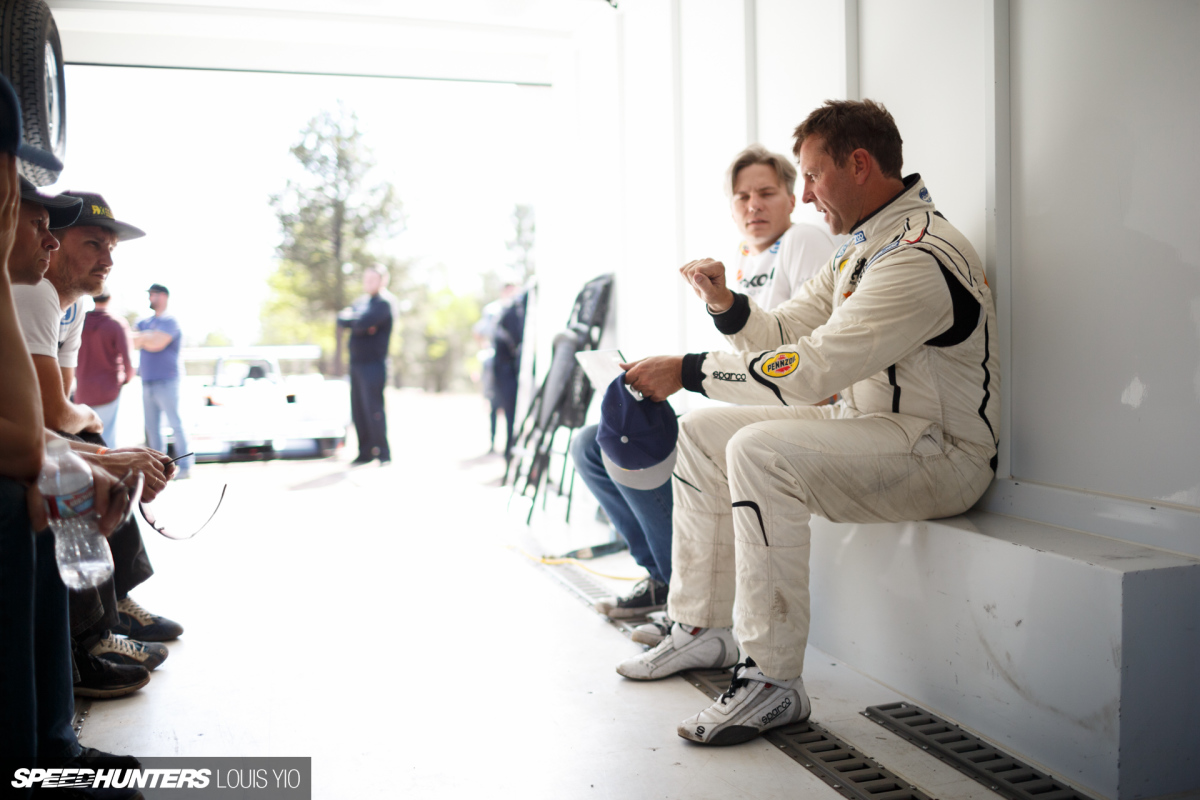 Trogdor: How do you feel the spirit of the race [PPIHC] has changed over the years, as it has gone from what was a rally climb into a paved climb the entire route? Looking at this car in particular, it looks much more like a dedicated track car than a rally monster; how have the driving dynamics changed? Do you believe it is safer now or more dangerous with higher speeds?
RM: The event dynamics have changed and so has the technology in our vehicle. While I was a pure fan of the all-dirt road and rally style of driving, I am super excited to expand my skill set and a new challenge of driving style. The car does require very smooth and precise inputs in steering and even more so on throttle as there are no traction control or ABS devices.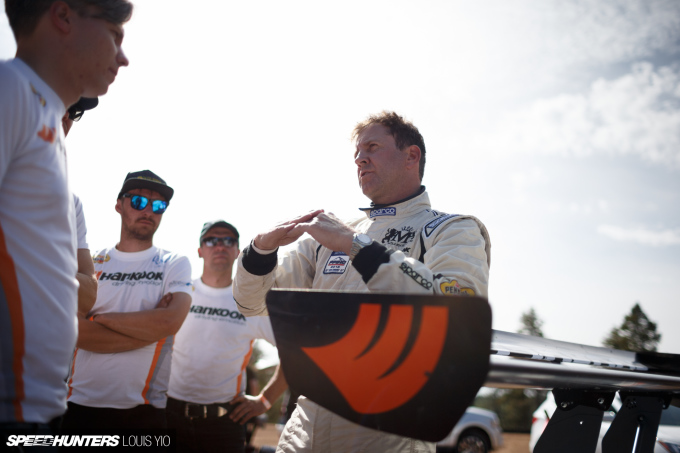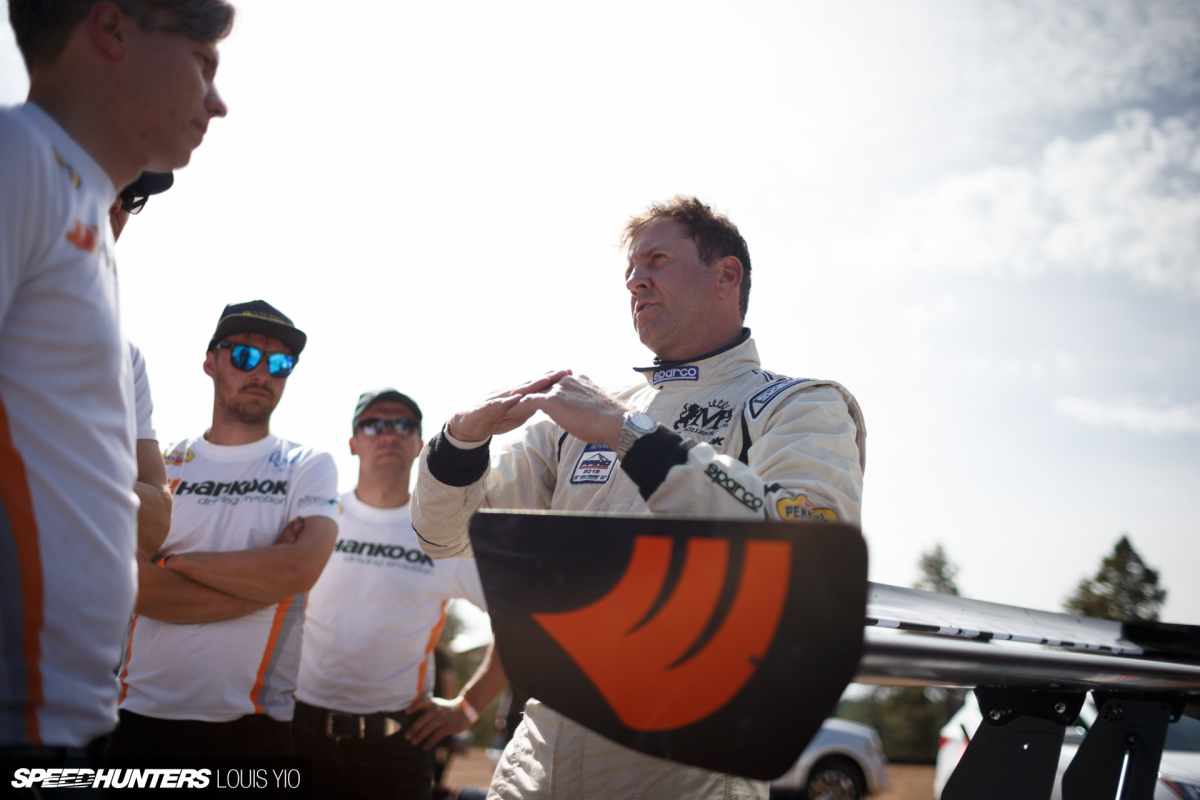 Paddy McGrath: Usually engine performance deteriorates as altitude increases, so when driving the EV, how do the tires cope with receiving the same power throughout the duration of the climb?
RM: This year has been a big challenge in balancing the increased torque output to tire compound. Hankook produced two new compounds and we have had to heat cycle them as the compound is very soft; the road temperature is very warm this year and the torque force can destroy the tire in just four to five miles. We have found a perfect balance with a soft compound in the rear and a medium compound in the front to protect the front steering and driving tires.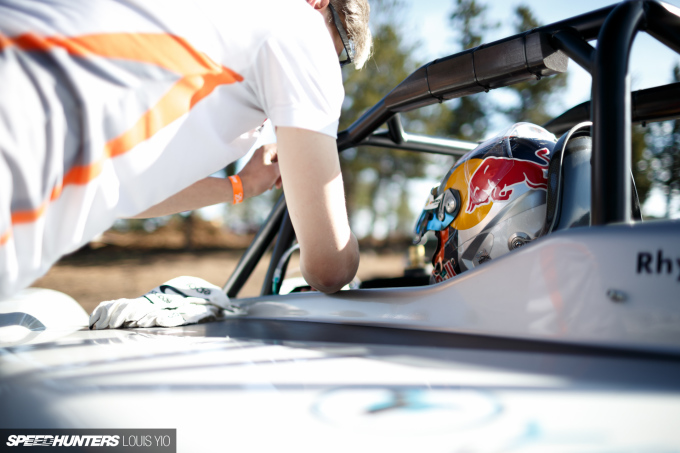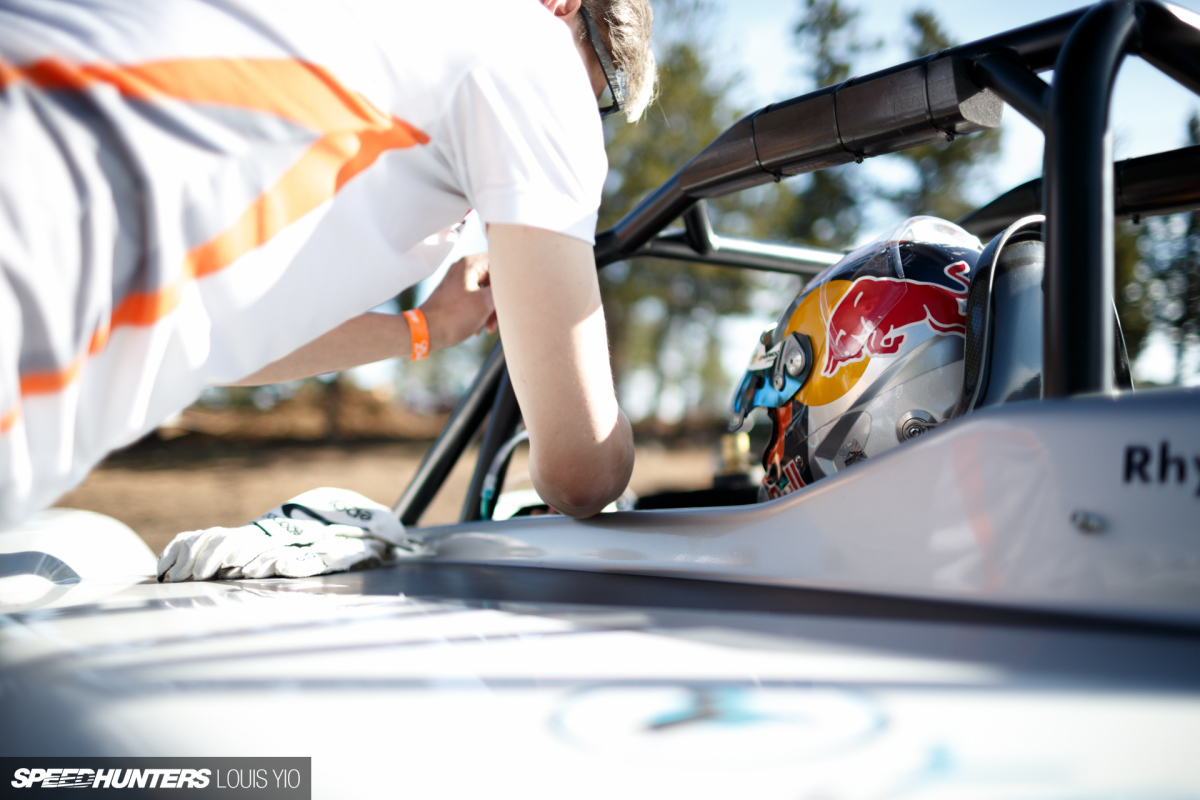 Artis: I would like to know how Rhys came to the decision to jump onboard with a very small Latvian family-owned team (in comparison to other factory teams) and race their car towards the clouds? I have been following the Drive eO builds since they raced electric OsCar in Dakar, and with the Pikes Peak project it was clear they needed an experienced driver to capitalize on the capabilities of the car. It was a surprise last year that a rockstar like Rhys would jump behind the wheel of a car built in a small garage by few people on the other side of the world. Fingers crossed for Drive eO! Greetings from Latvia.
RM: My father [Rod] raced for Toyota in an electric car up Pikes Peak in 2012, and at that time he witnessed the build quality, passion and experience of the small team from Latvia. As a privately-funded small team, they have been able to produce a power delivery system far more advanced than any big manufacturer-supported program. When they contacted me to drive for them my first call was to my father, and he had nothing but positive things to say about team Drive eO.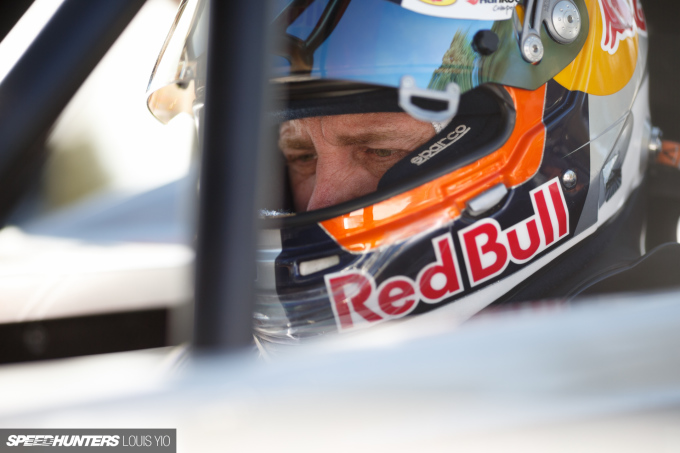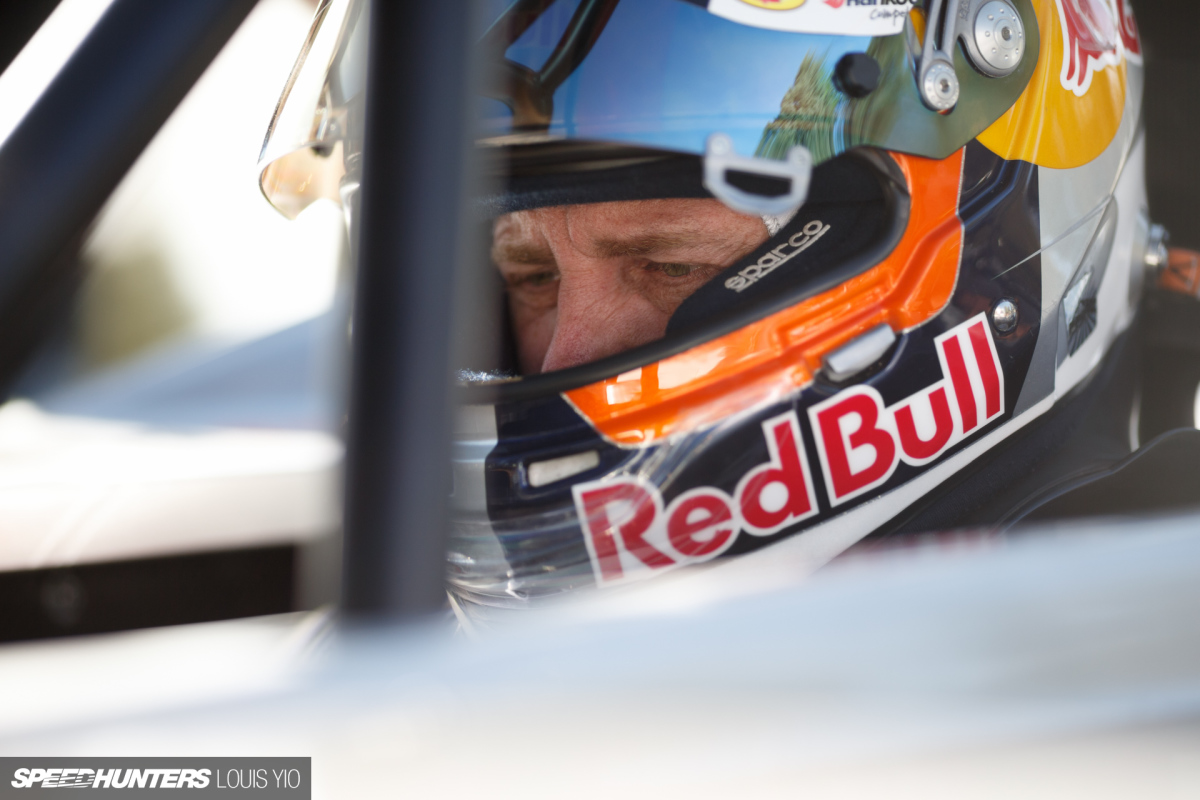 J.ose458: What is racing without noise? With no 'eargasms'?
RM: The biggest challenge racing an EV with this much power up the side of a mountain is visually determining speed perspective given there are no gear changes, RPM noise or vibration in the chassis. With the terminal speed of the car so high and very fast, knowing when to brake becomes an equal challenge.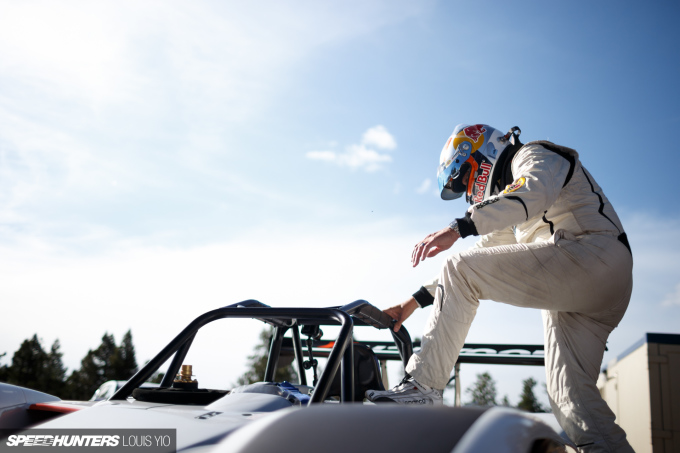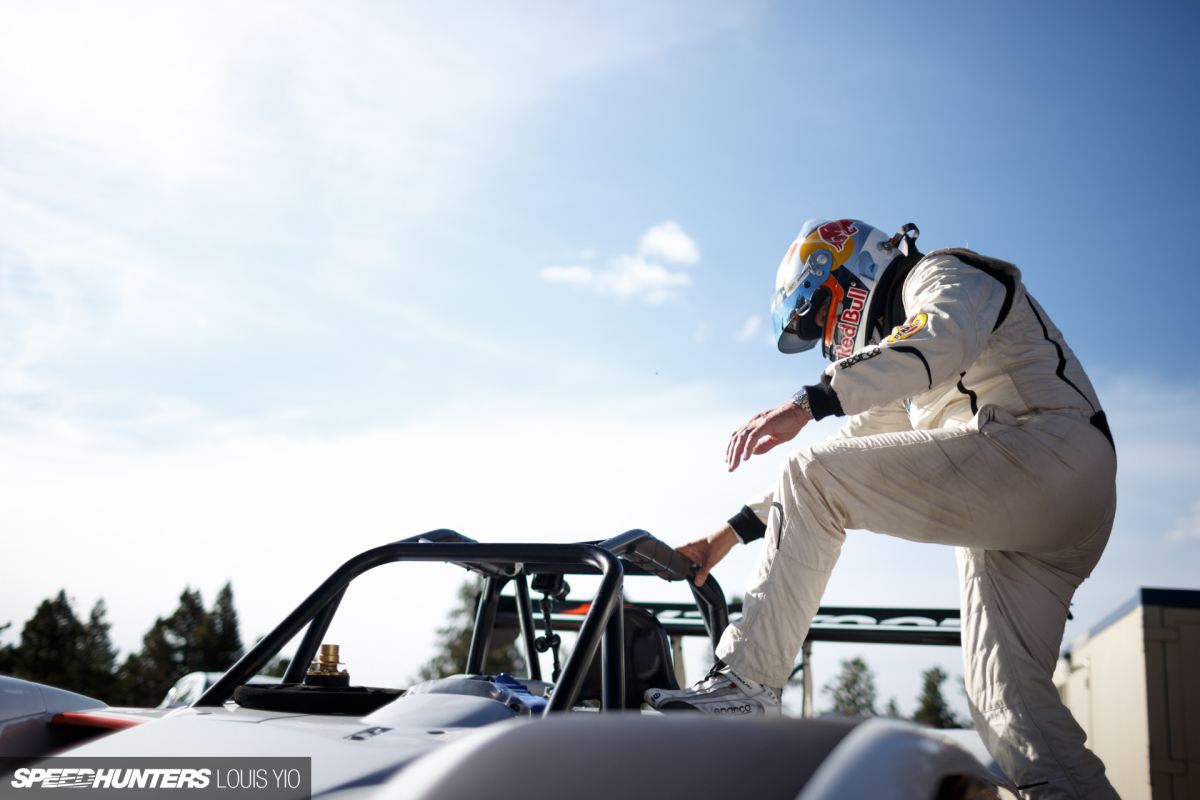 yusufadams: How have you had to adapt your style of driving with this car, in comparison to the traditional fossil fuel driven vehicles you have piloted before?
RM: The biggest challenge I have driving this vehicle is harnessing 1400 ft/lbs of torque with my right foot, with no traction controls aids. The torque is instant and cannot be fed in slowly; it's an eye-opening experience.
Considered Responses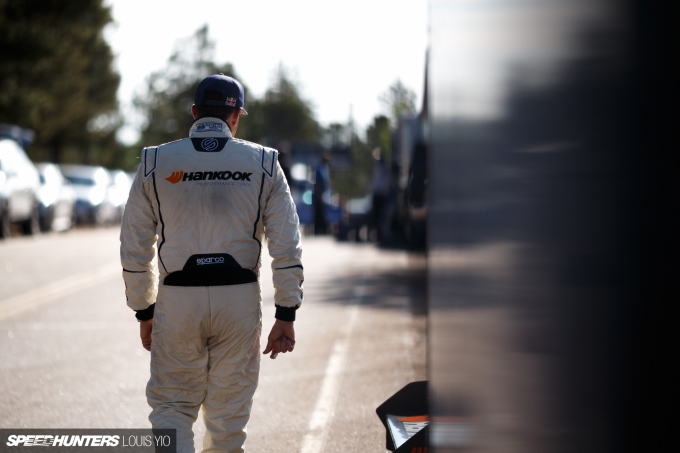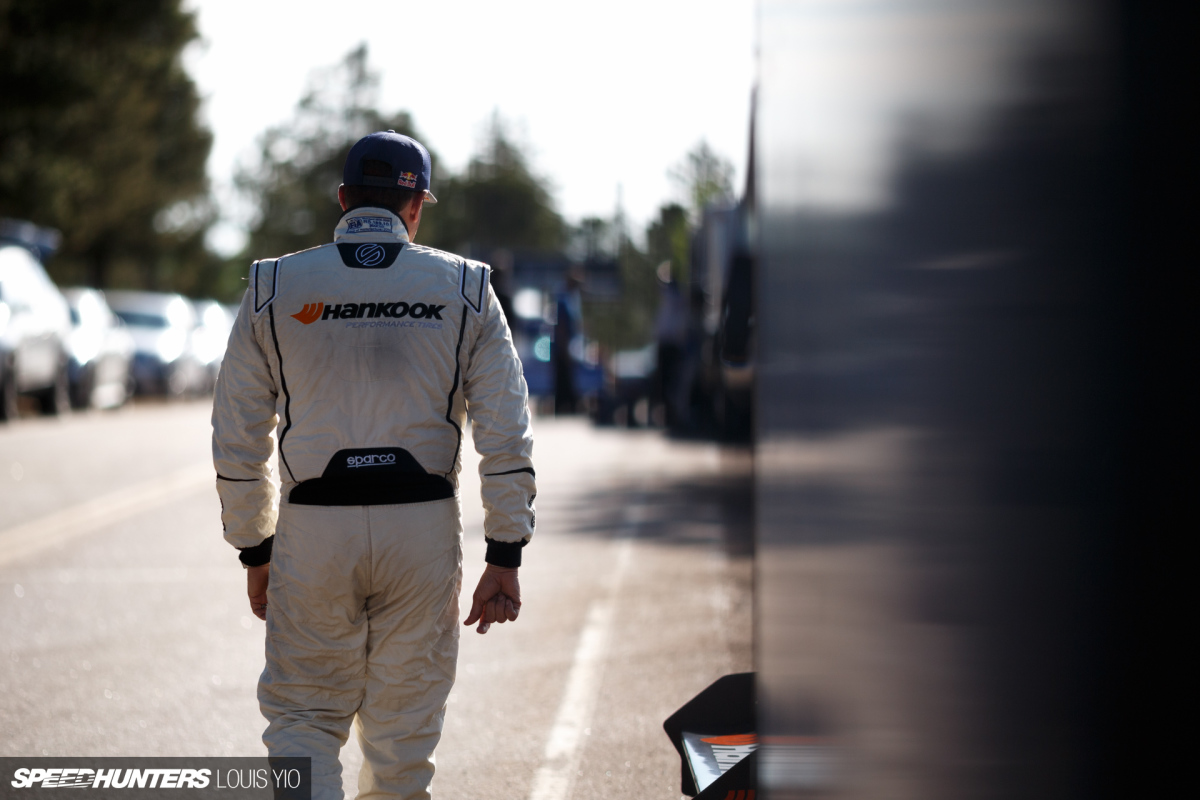 The more I seem to learn about EVs, the more questions I have. Rhys has provided us with quite a unique insight here, from the perspective of the man responsible for mastering the art of racing an EV at one of the most difficult motorsport events in the world. It's also an event that is very suited to developing an EV to defeat traditional internal combustion engines.
Could the Pikes Peak International Hill Climb, which celebrates its 100th year anniversary this weekend, become the turning point for the future of EV motorsport? If the ultimate goal is to win and be the fastest, then it's looking increasingly likely that we need to take an electric future very seriously indeed.
Paddy McGrath
Instagram: pmcgphotos
Twitter: pmcgphotos
paddy@speedhunters.com
Photos by Louis Yio
Instagram: lusciousy
louis@speedhunters.com
Cutting Room Floor