Keeping The Mix Of Flavours Alive
What is car culture? If I had to choose one single word to explain it, coexistence would have to be it. Because it's only when styles, trends and schools of thought can coexist in one single space that you have a true, defined understanding between people.
At the end of the day, that's what it comes down to: people and their image of what a perfect car would and should be like. When you can rub shoulders with those into different things, you can truly be part of a bigger, varied group that comes together as one.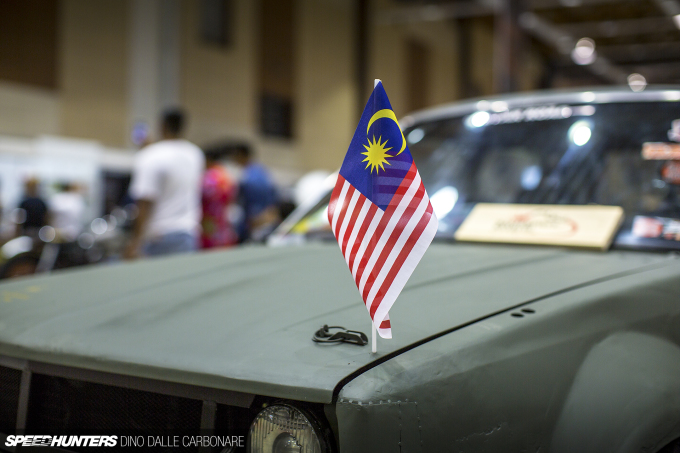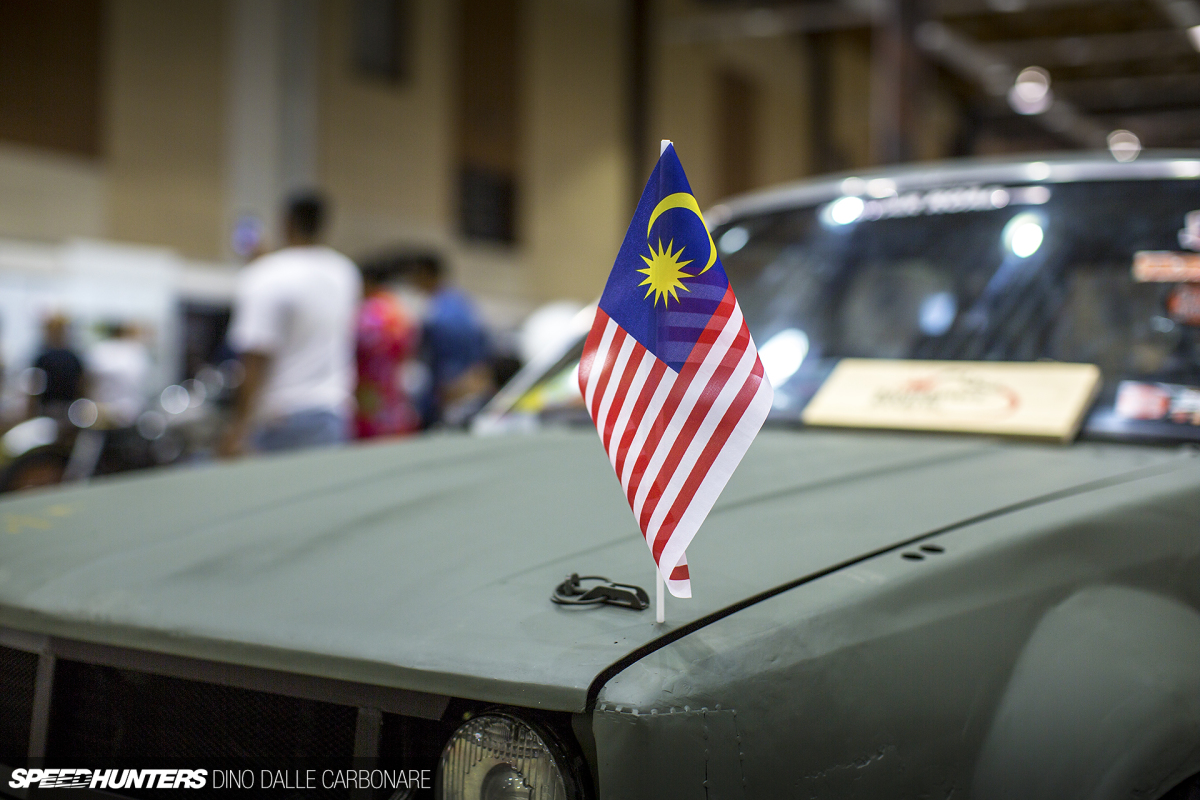 For three years now I've been witnessing first-hand how this is happening in Malaysia. This is a country that is passionate about cars in a way I have only seen in a few other places before, but one that at the same time is still very much in its infancy. It's all growing, fuelled by pure passion and the love for everything on two and four wheels.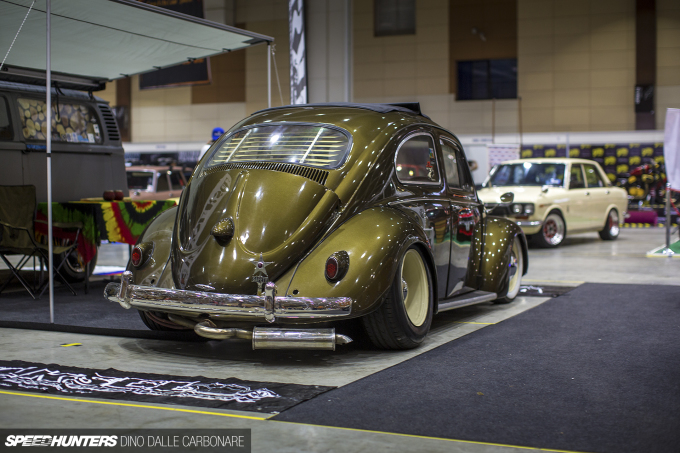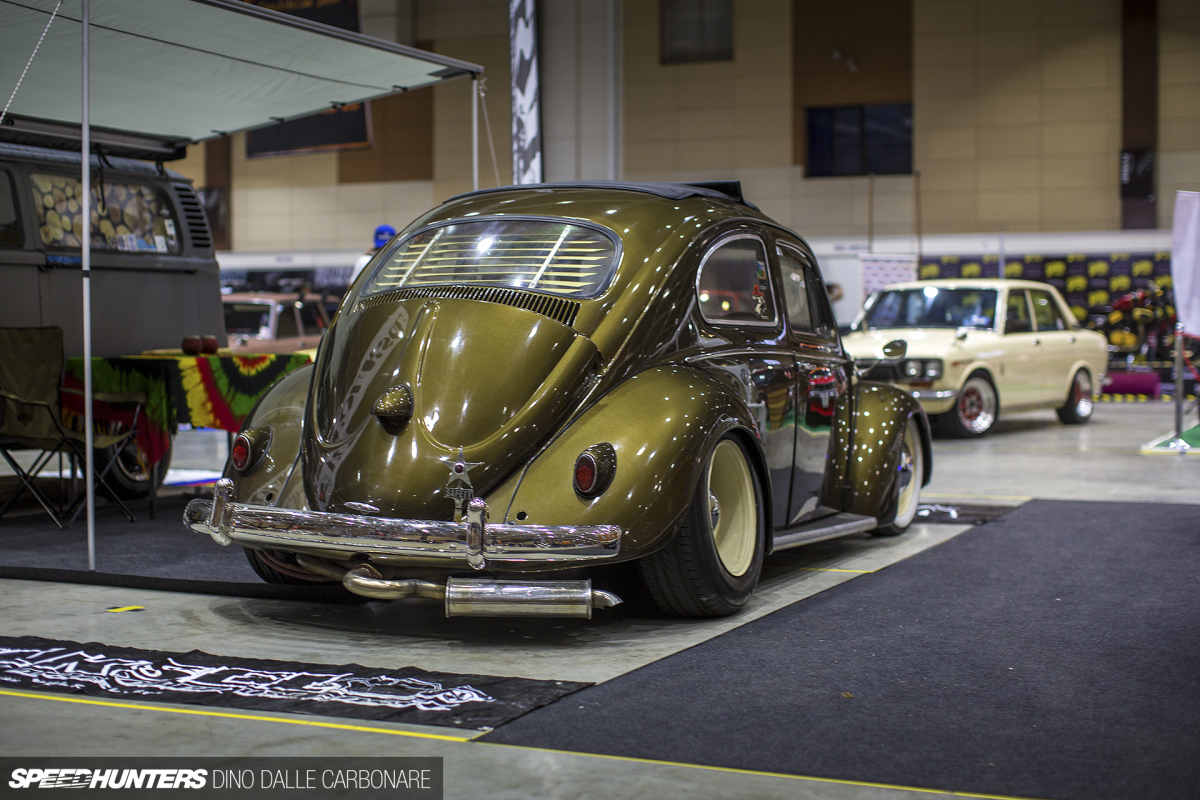 For five years, Art of Speed has been attempting to bring it all together. It's evolved exponentially in that time, and every step of the way has provided a stage for shops, builders and owners to present their creations. For 2016, the venue remained the same as last year, but more exhibitors meant that the second hall was appropriately filled up. In total, the event attracted 30,000 visitors over the the weekend.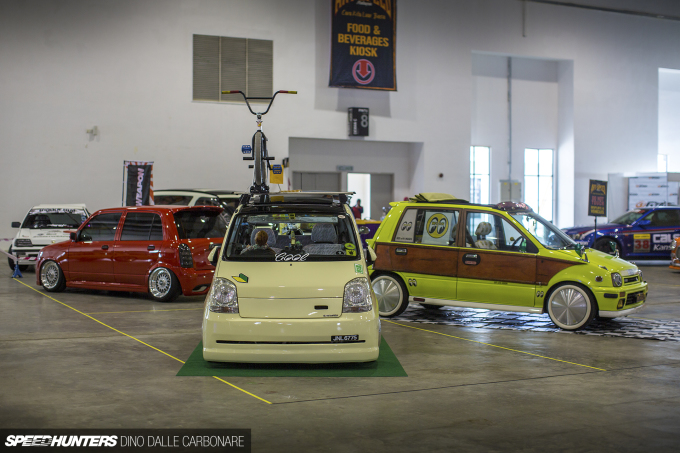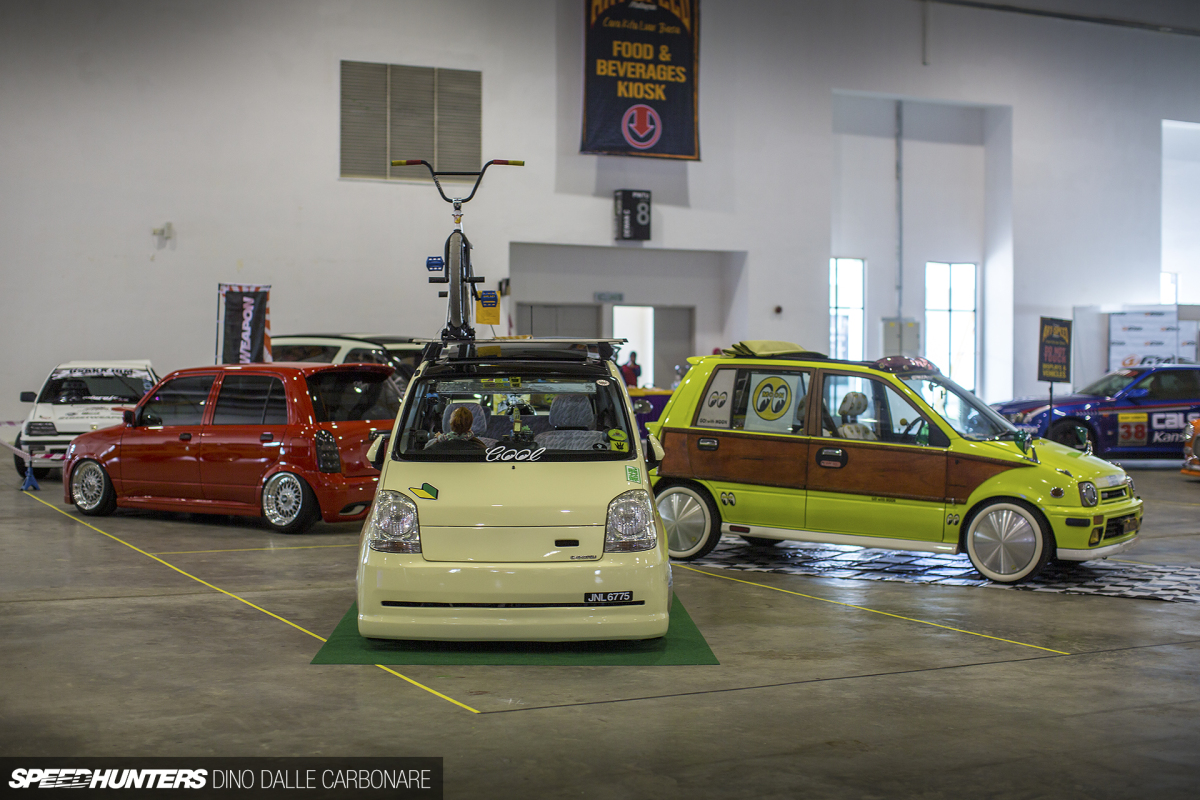 That of course meant there was more variety to look at, more quality and overall more energy as an increased number of people came together to show off their pride and joys.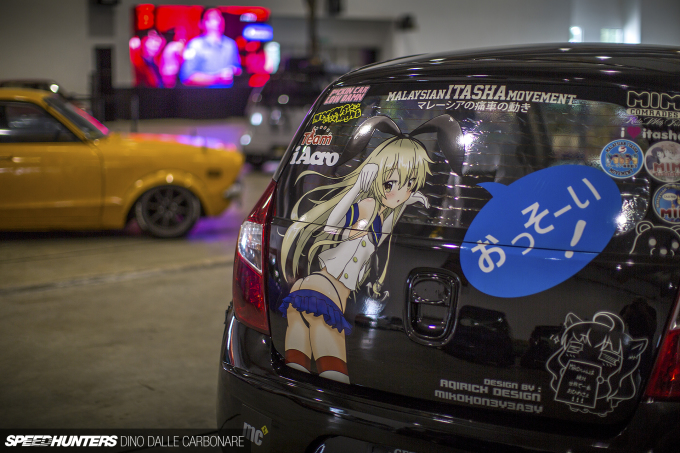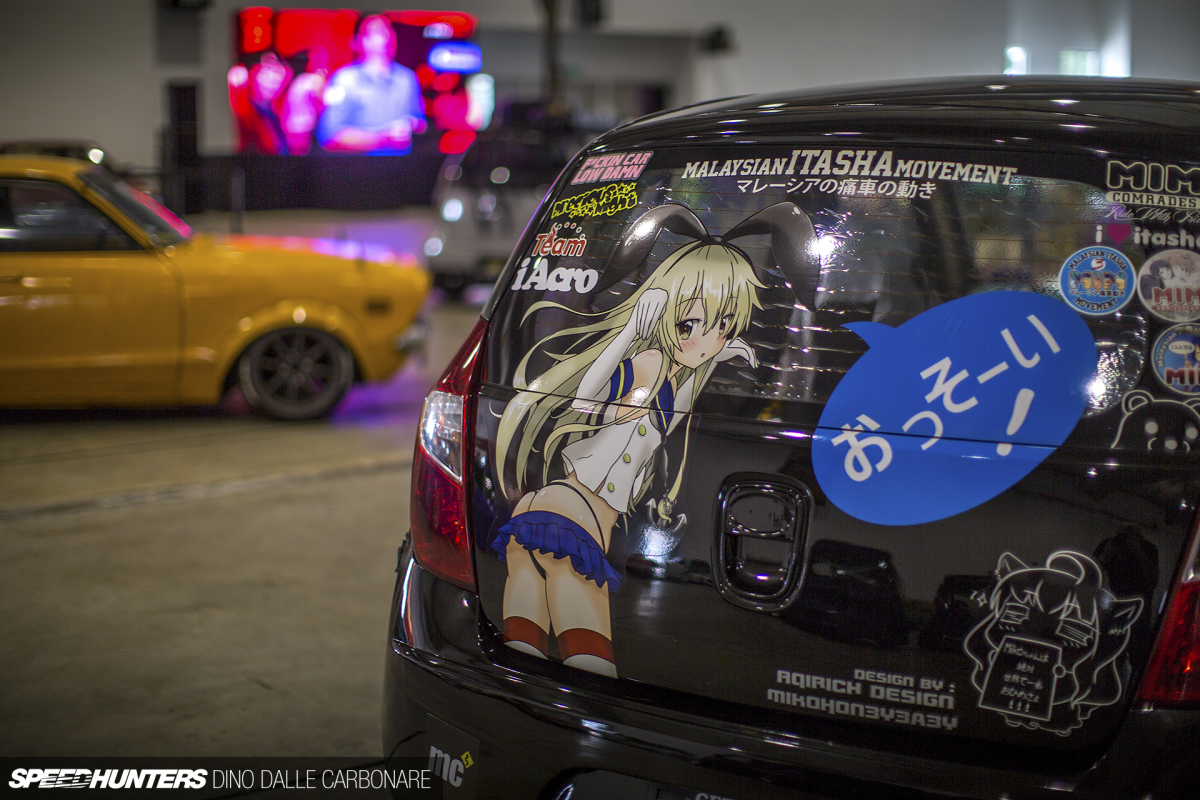 It continues to blow my mind just how much influence Japan has on the overall Malaysian car scene. It goes right down to an itasha movement that emulates the curious style that can easily be spotted on the streets of Akihabara, Tokyo.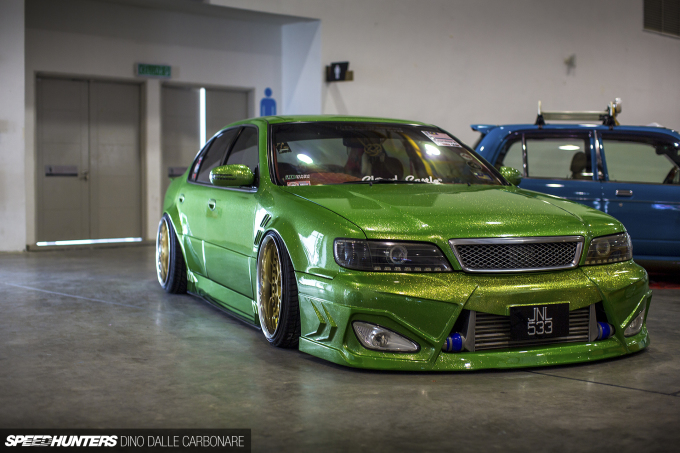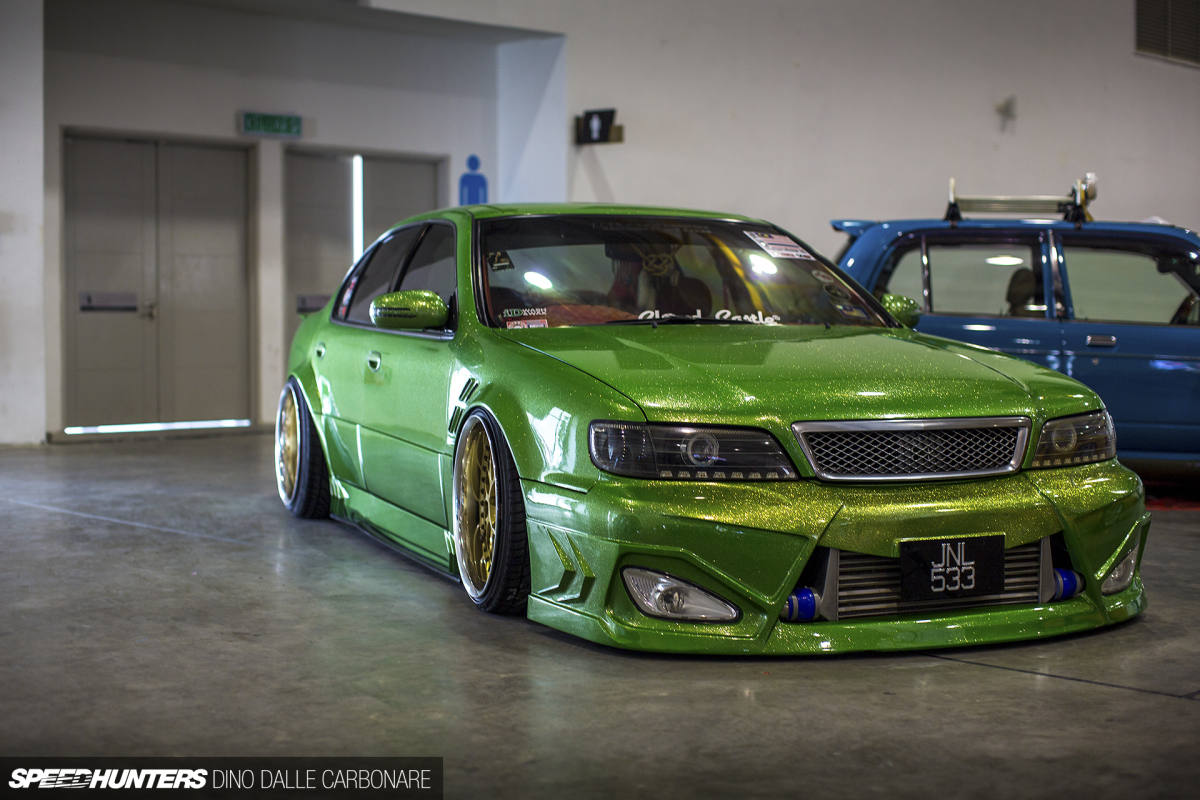 But for how great it is to see this passion flowing through people's veins, it also saddens me to hear that it's hard and almost impossible at times for Malaysians to enjoy their cars legally on the streets. Stringent laws and rules prohibit many customised vehicles to be registered, meaning that a lot of what I was seeing was just built for the sole purpose of being displayed at shows. It's this overregulation that kills what could be a very colourful car culture, and pushes it underground.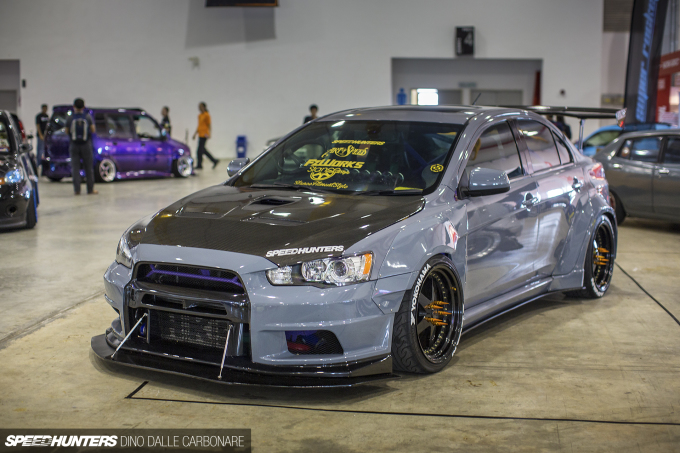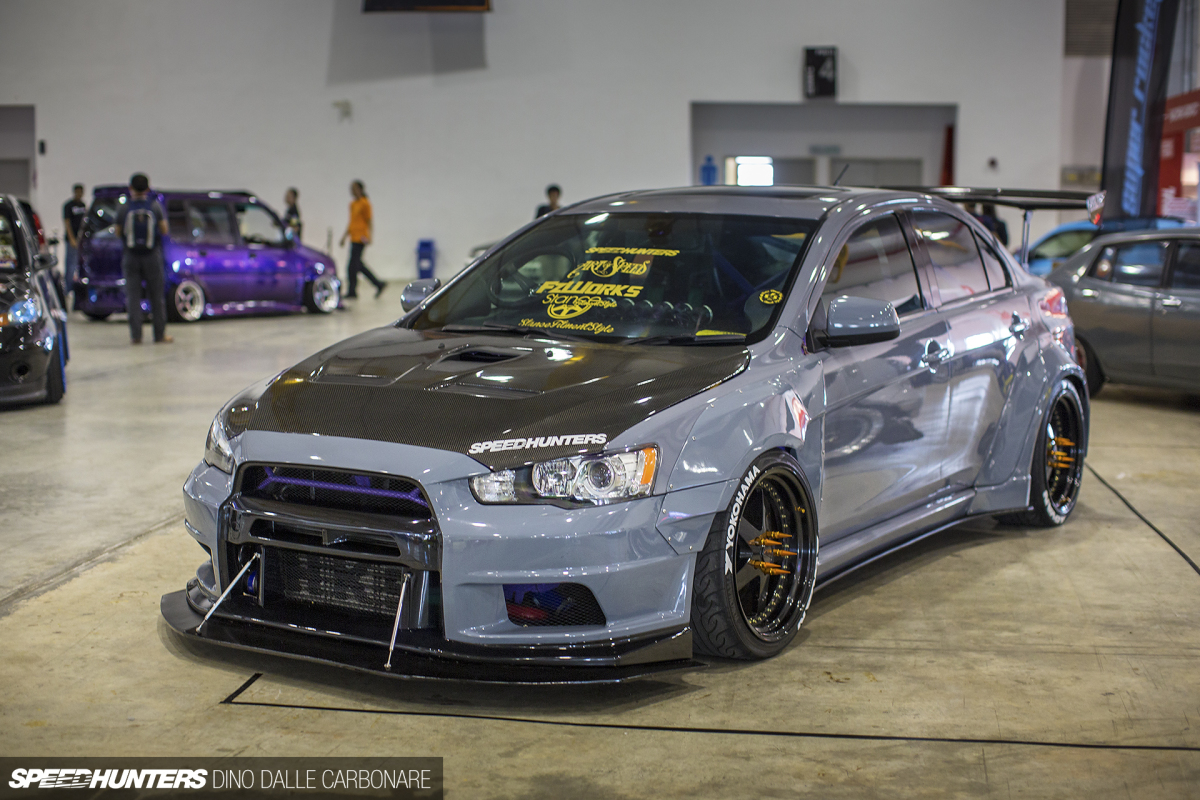 That said, people never hold back; passion is passion after all.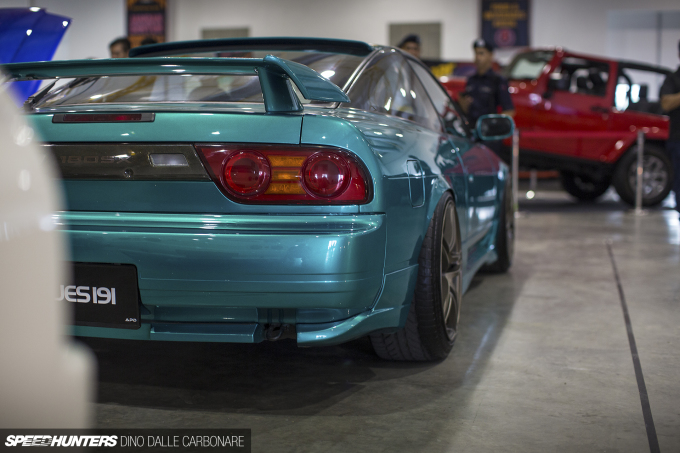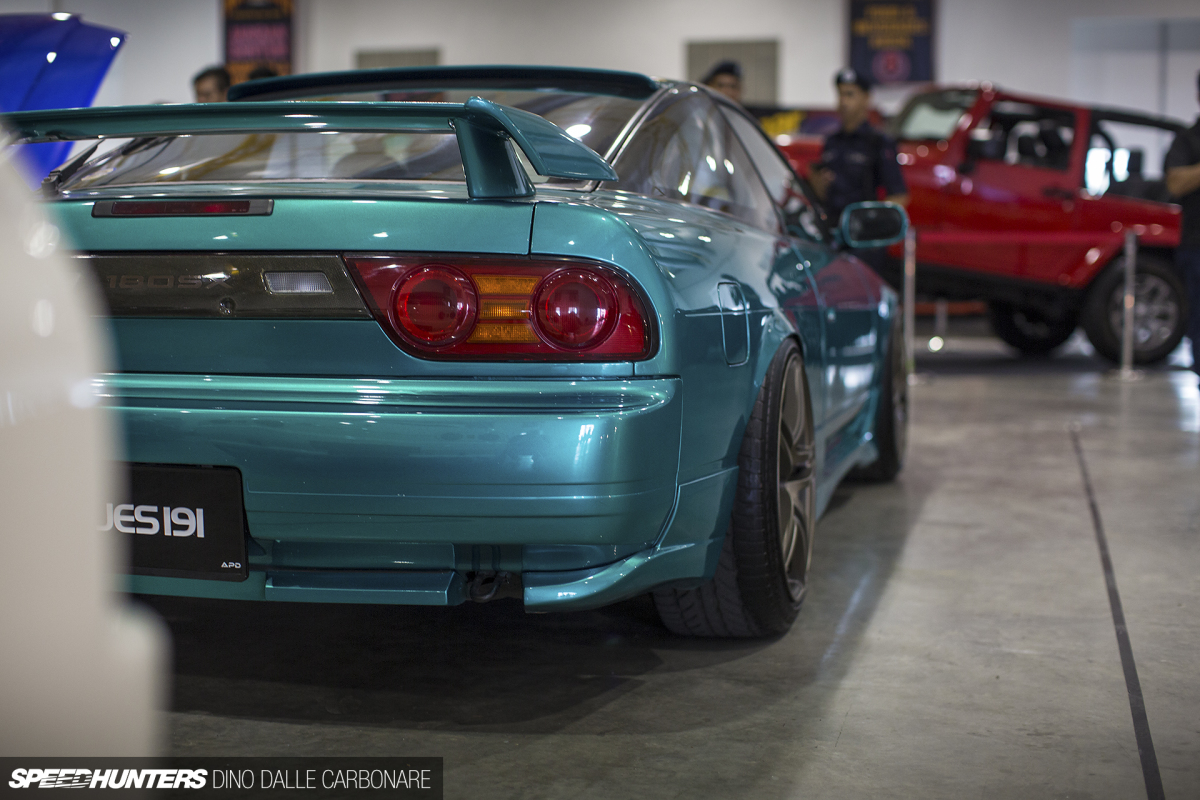 More street-oriented builds like this 180SX show pretty much what you can expect to get away with, if only barely.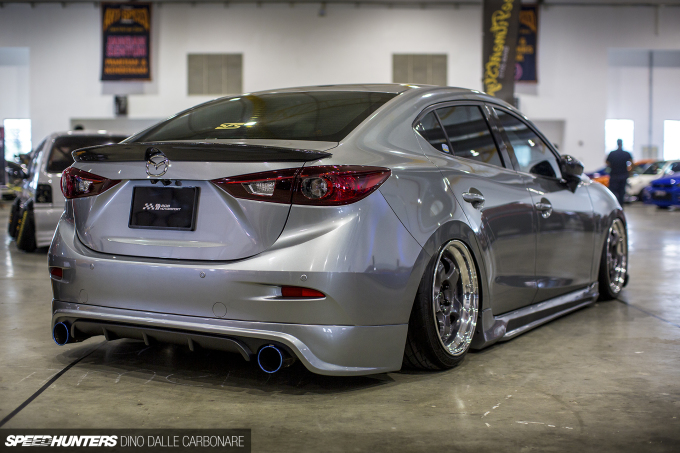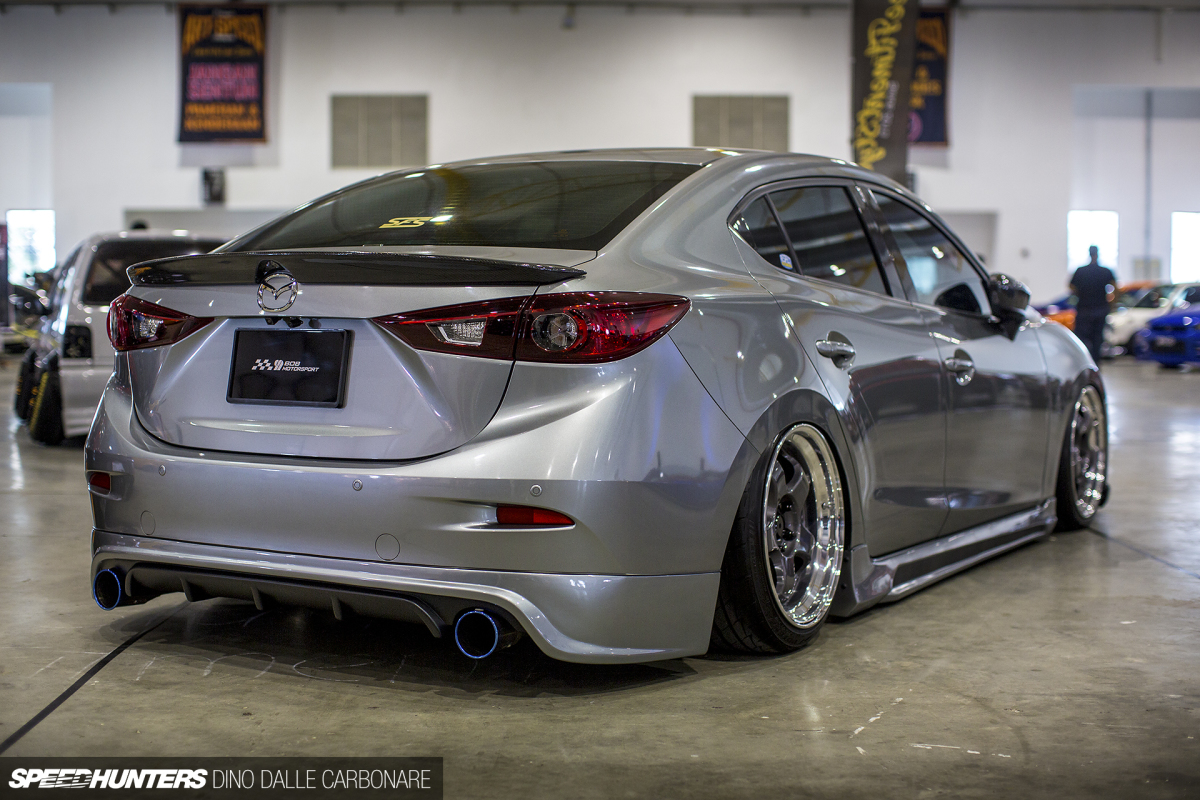 The wonders of air suspension allow you some leeway too; you can rock that all-important aggressive stance, but when the time comes to move away, one push of a button and you add some functionality into it all.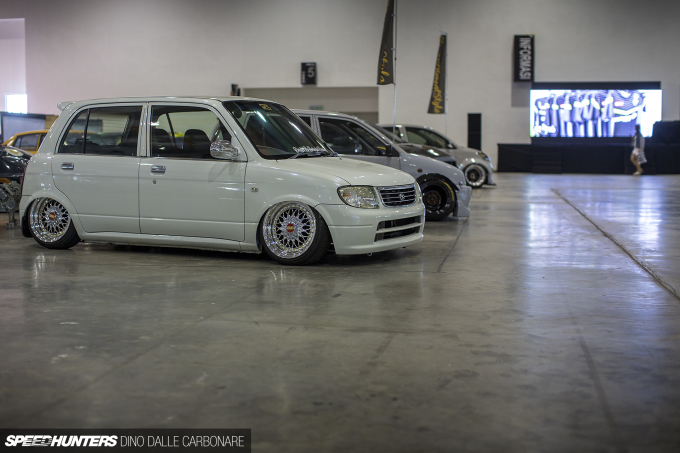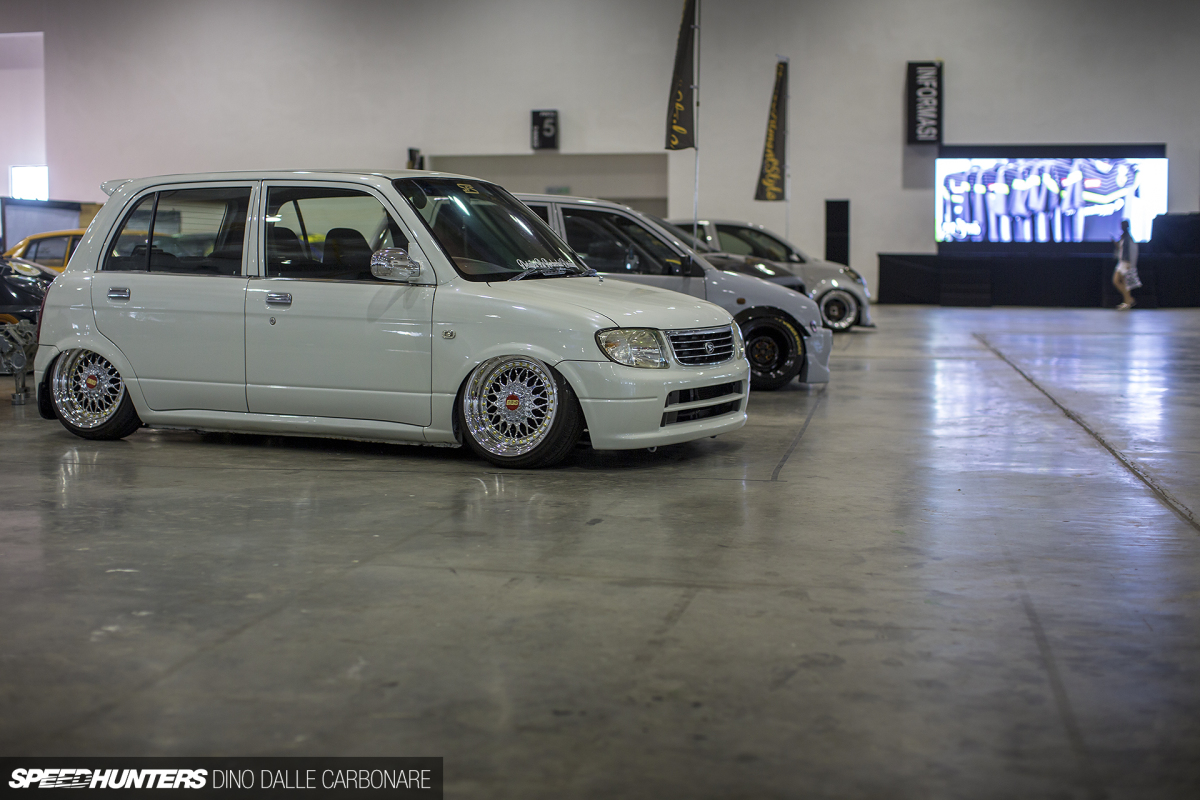 Others on the other hand like it plain low!
Vintage Blood Runs Strong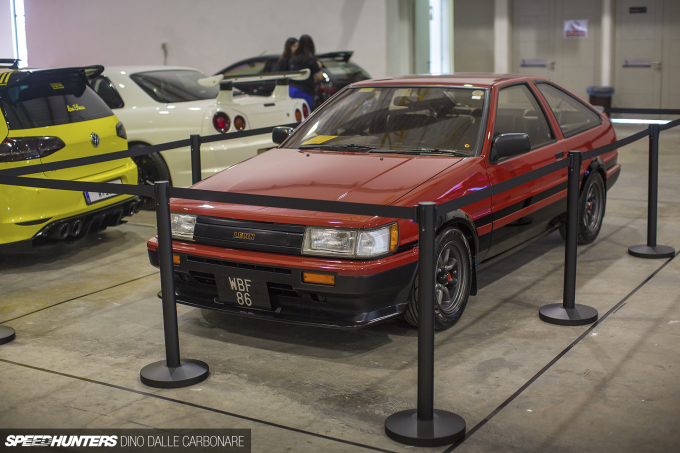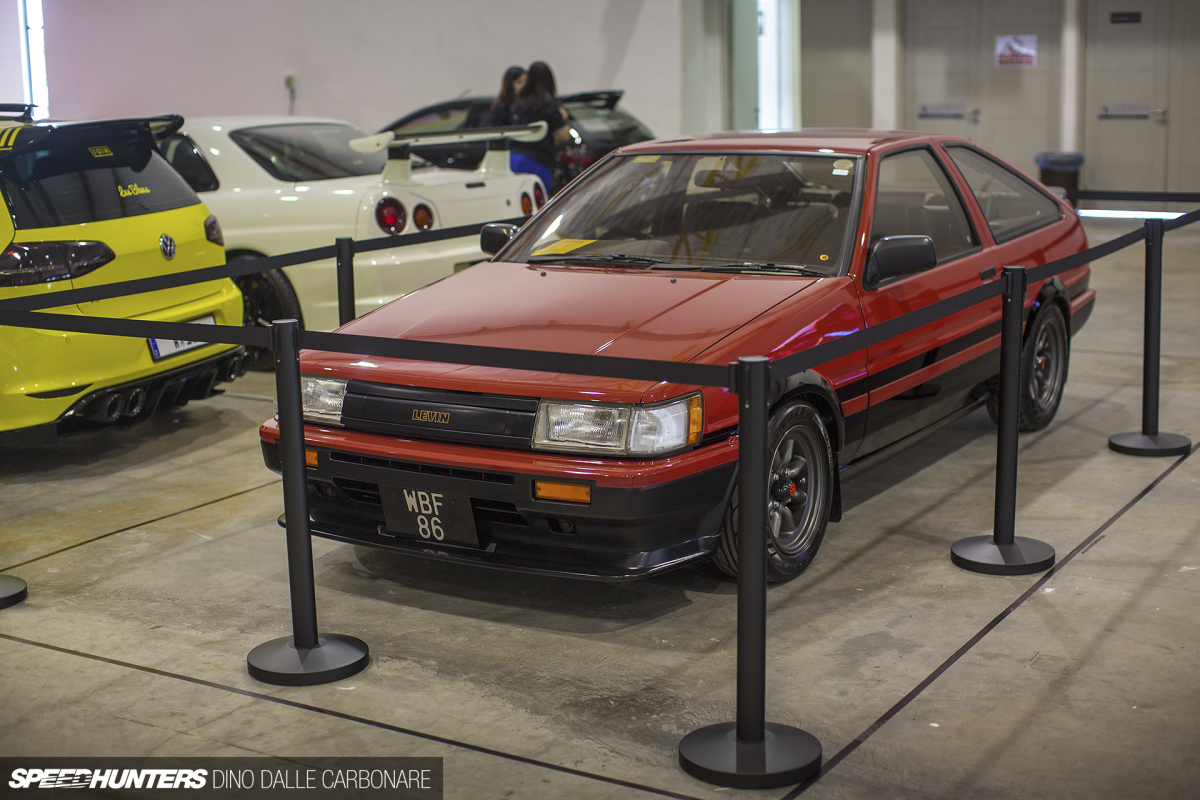 In Malaysia, there's a deep love for Japanese cars – especially the icons. This AE86 Corolla Levin blew me away; it may have just been sitting on lowered suspension and a set of RS Watanabe wheels, but it was otherwise in mint condition. It still has an unmolested stock interior, and many original items have been swapped out for brand new OEM Toyota parts to get it looking like it just came off the production line. You can understand why the owner didn't want anyone getting too close!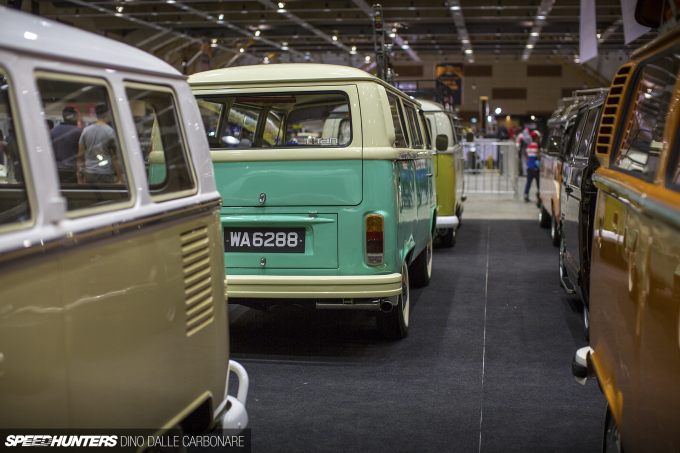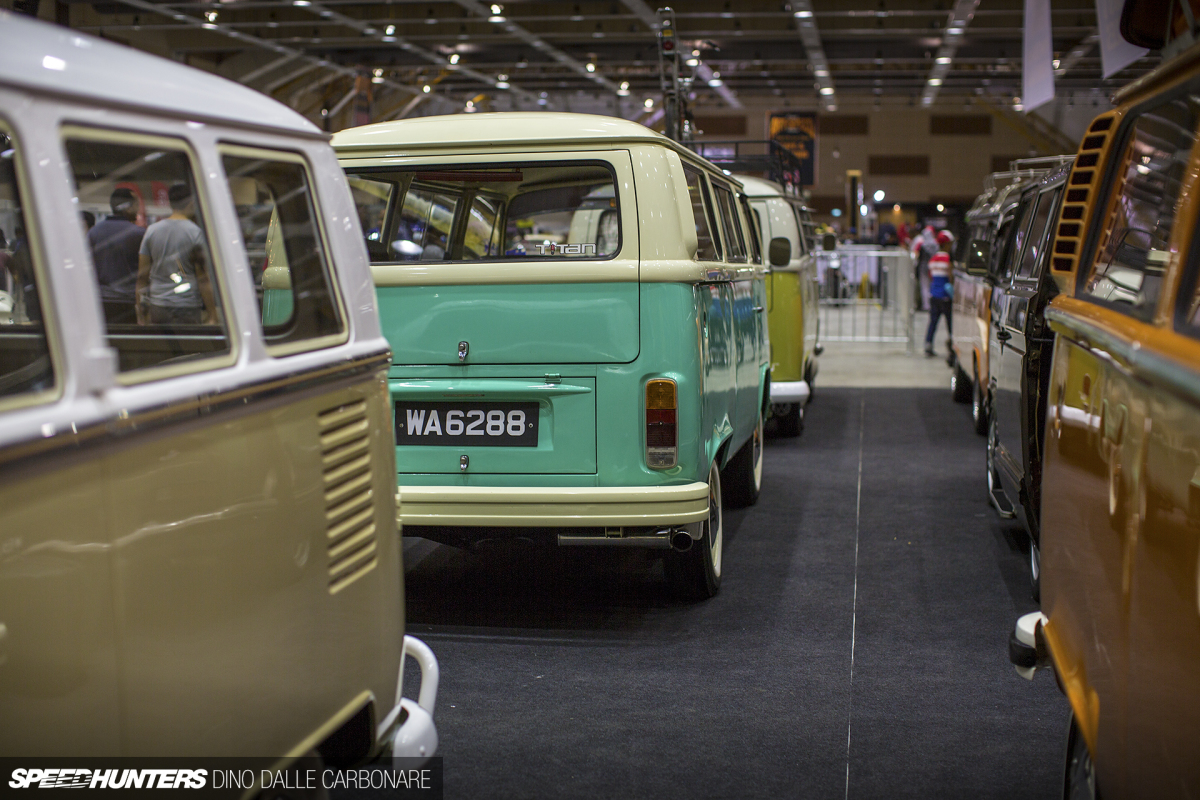 Over in the main hall the emphasis was on vintage and kustom cars, mixed in with a massive showing of motorcycles. And at the end of the day, it's the bikes that win in the popularity stakes. If you've ever seen what traffic in Kuala Lumpur looks like, you'll partly know the reason why!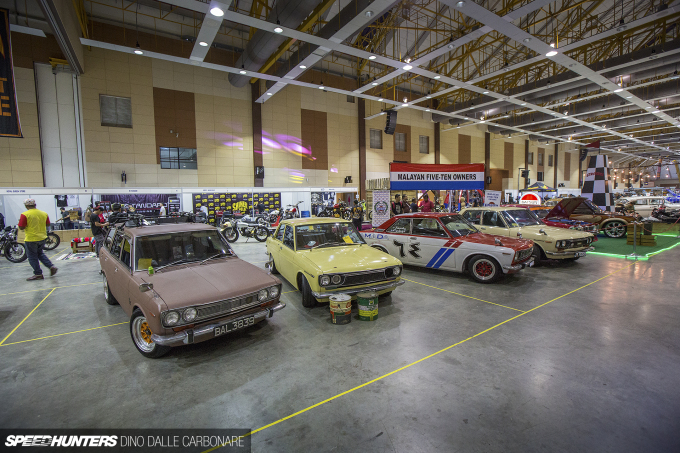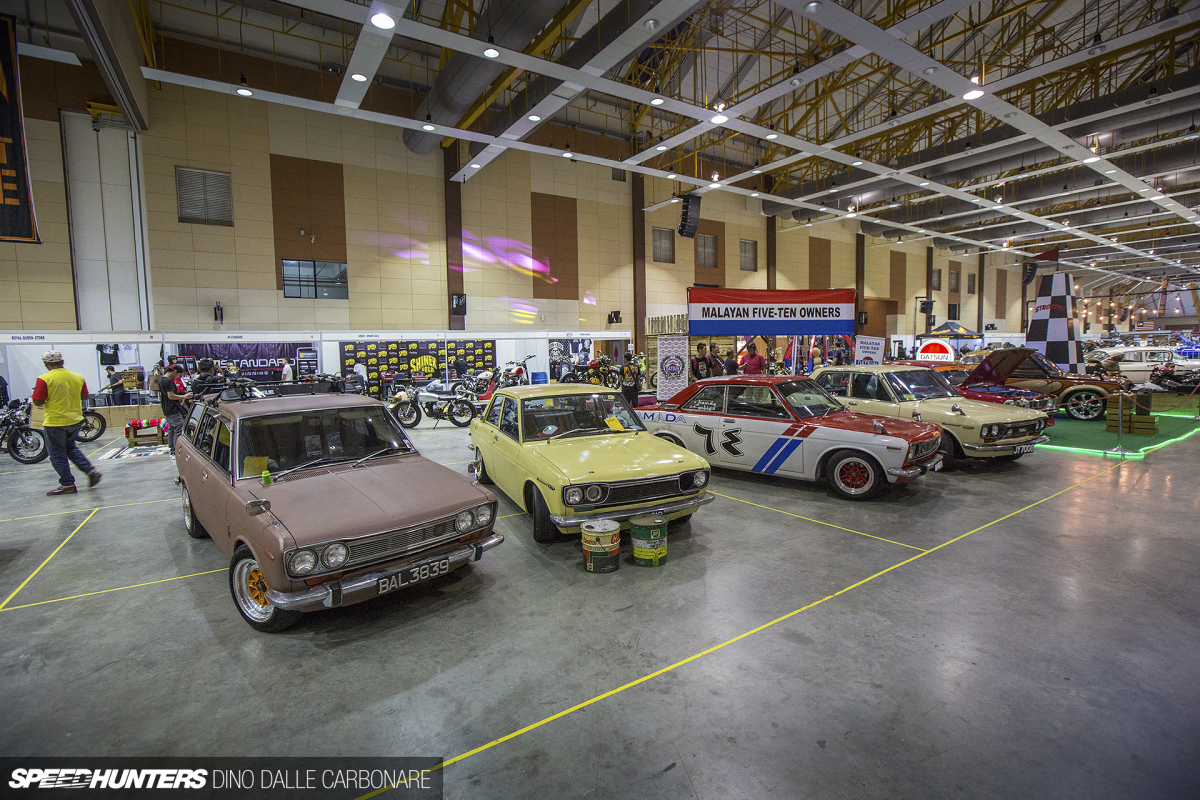 The 510 Owners Club had some delights on show, with most of the body styles present and accounted for.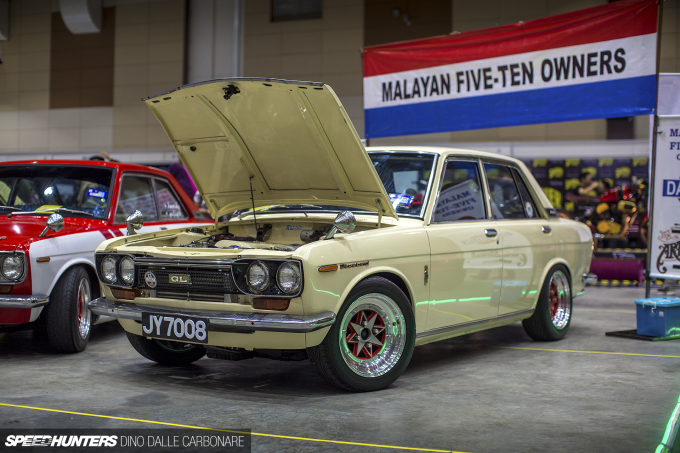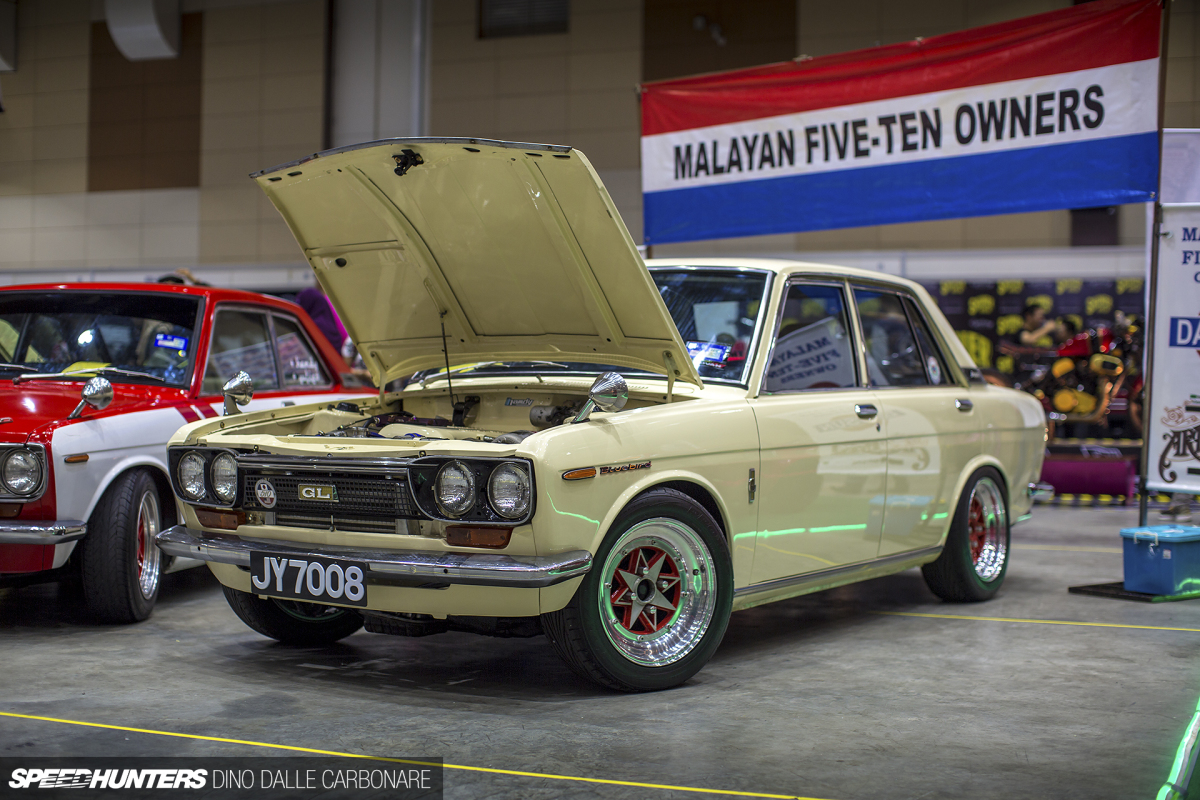 But it was this cream four-door that I wanted to quickly share with you guys. It's a clean and well-looked after example that may seem vintage on the outside, but actually sports a modern surprise under the bonnet.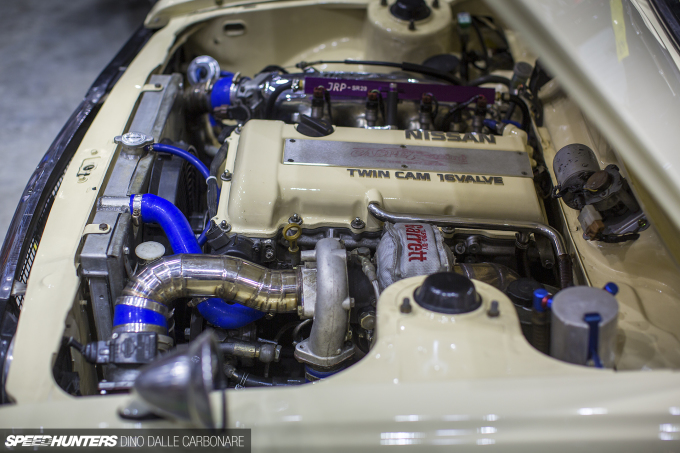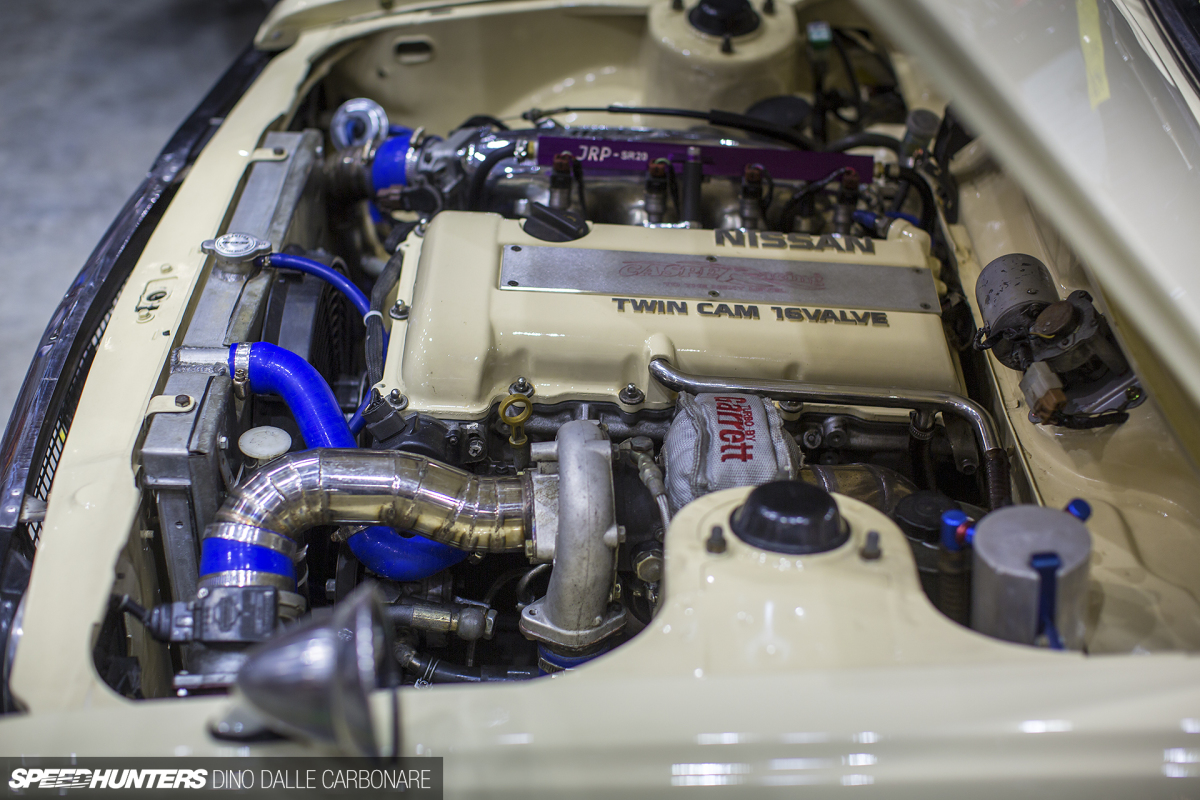 An SR20 swap is a superb way to get a decent bump in performance, especially when mated to a generously sized top-mount turbo.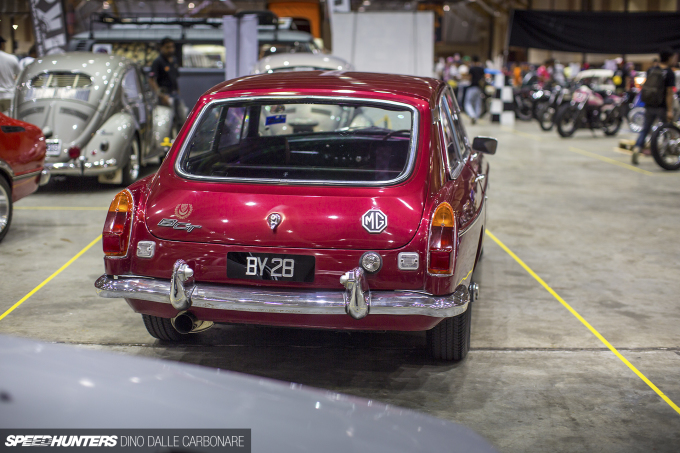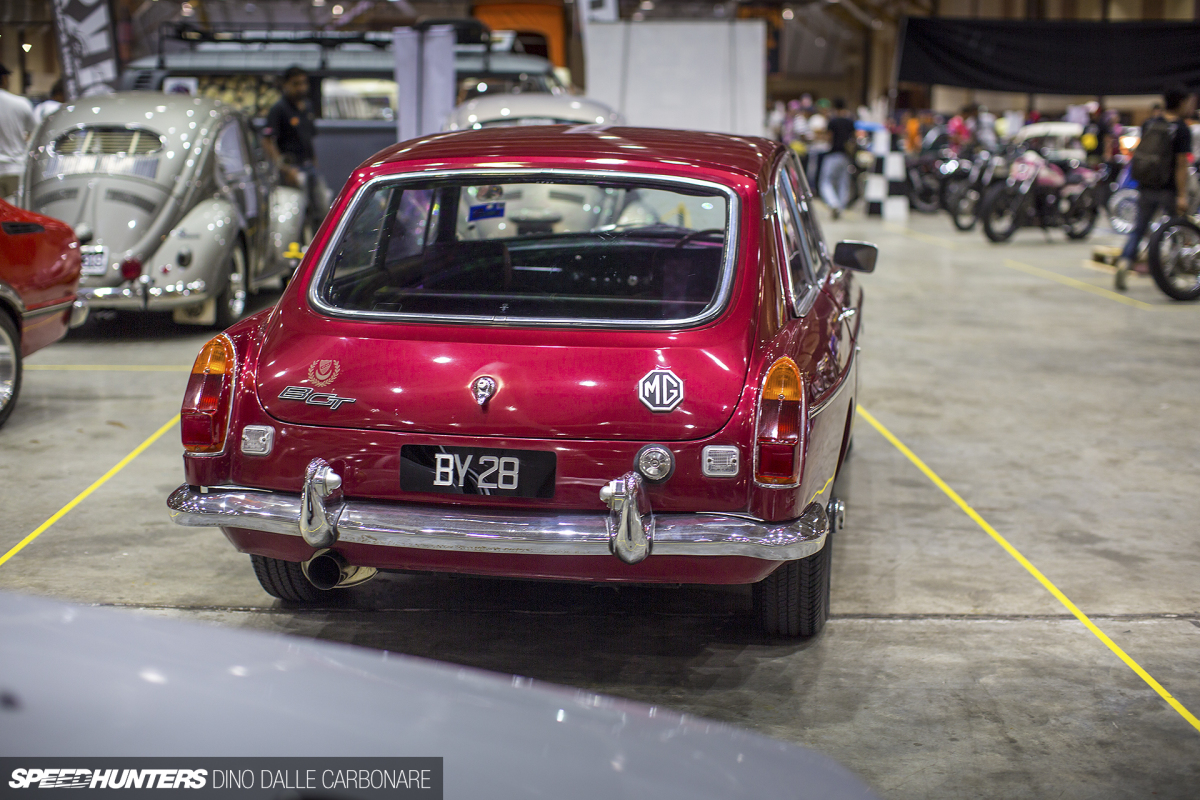 It was cool to see some British cars at Art of Speed too, but it's the Mini below that had the most people stopping by for a closer look.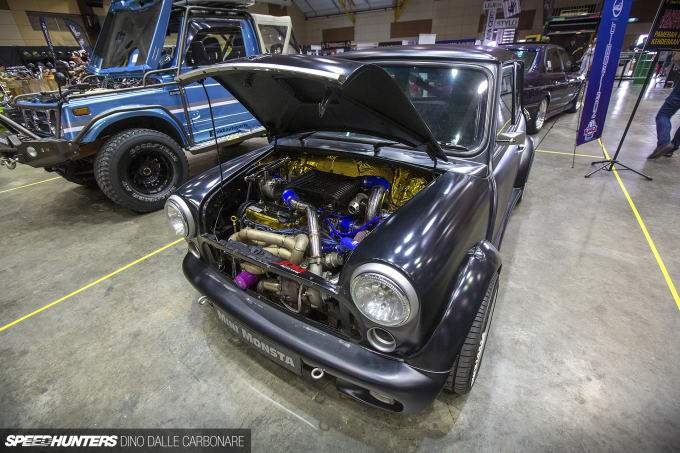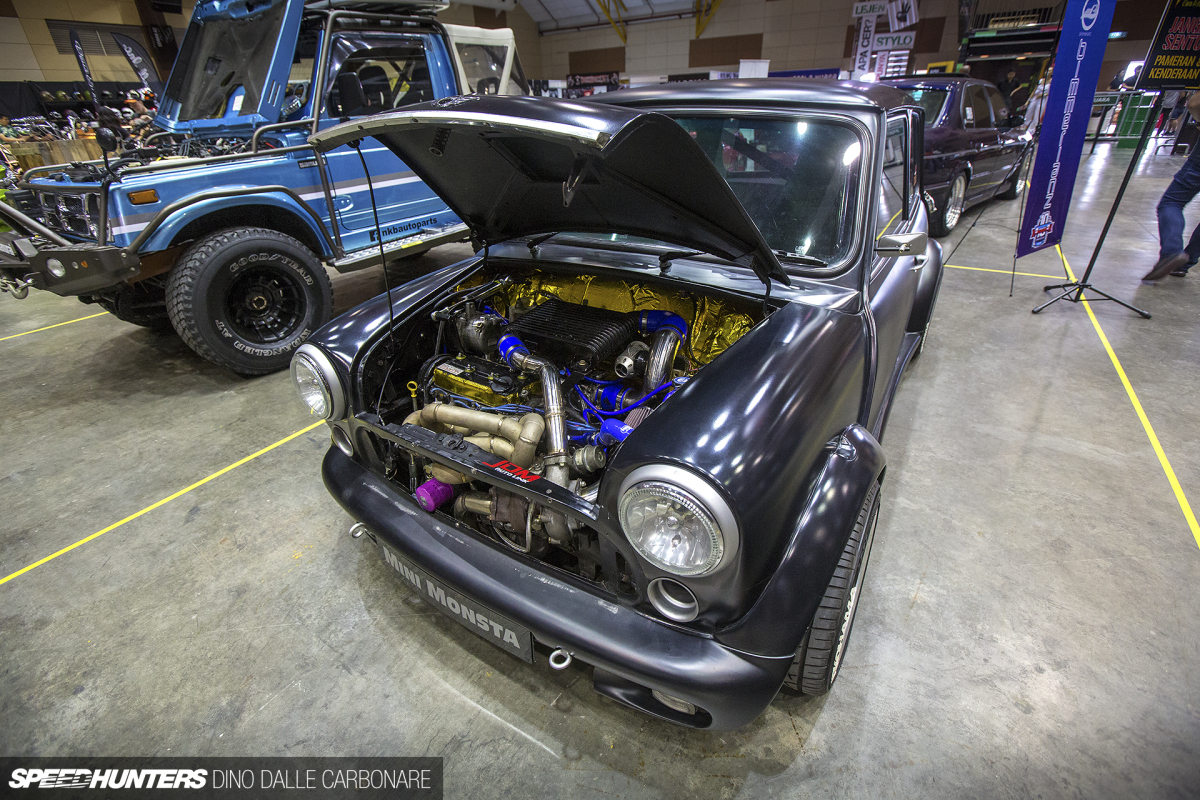 You may remember the Daihatsu L700/L200S-powered Mini Monsta from last year's show, and it was back again. The owner told me that the HKS GT2510 turbo is now properly plumbed in and it's due to be all set up soon. Maybe next year we can get a ride in this custom creation!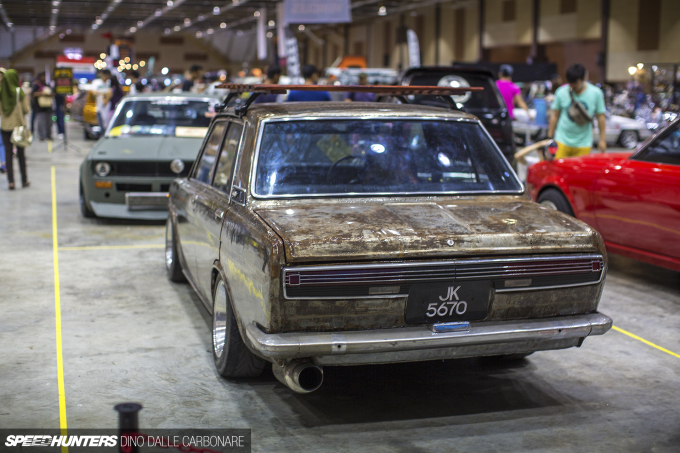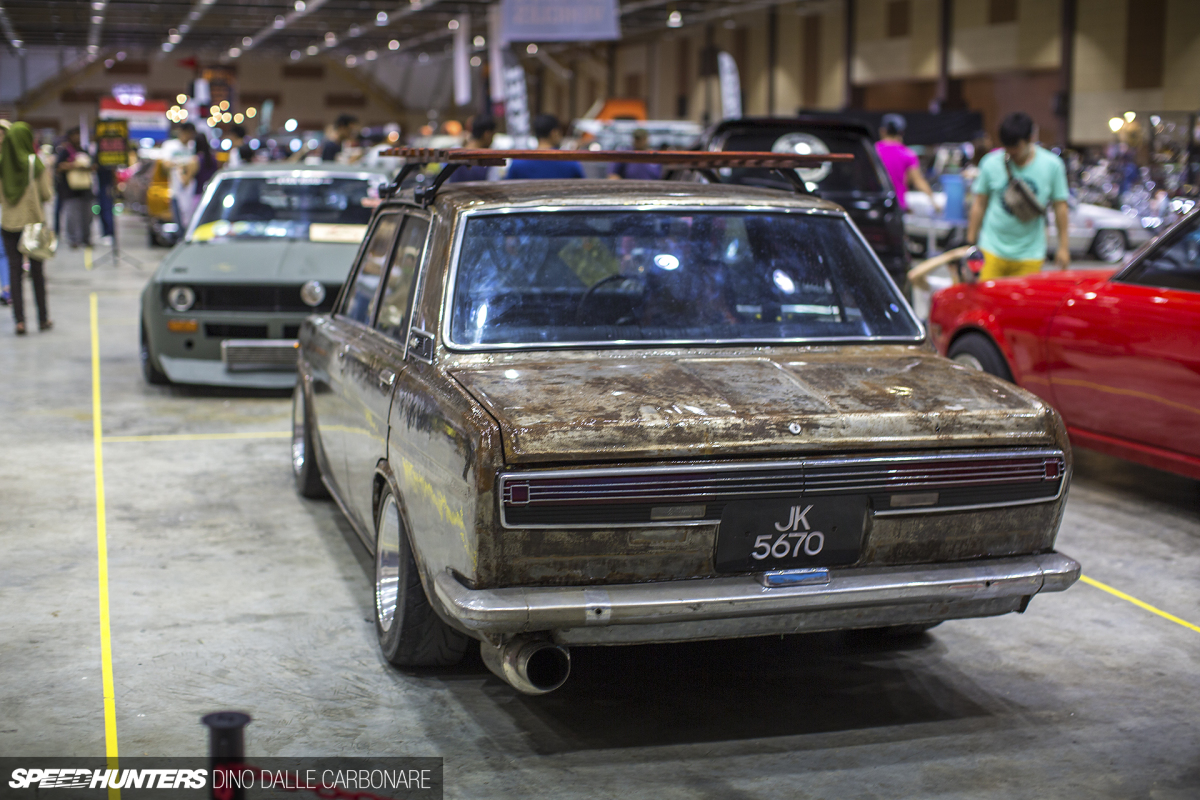 Large numbers of hot rods and rat rods were noticeable by their absence this year, but the rusty look doesn't ever seem to get old.
Love For The Hunters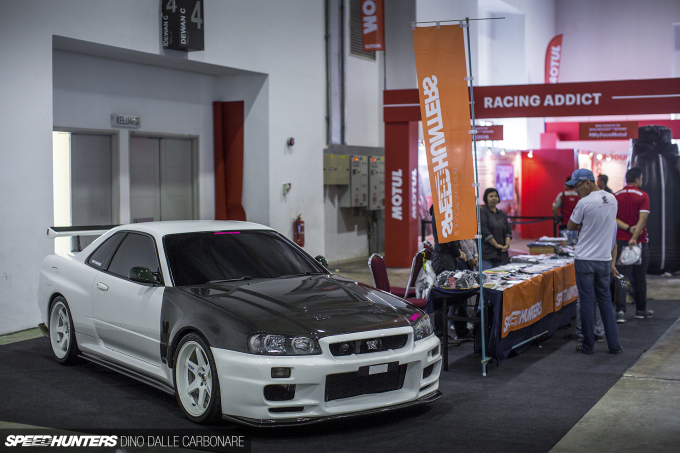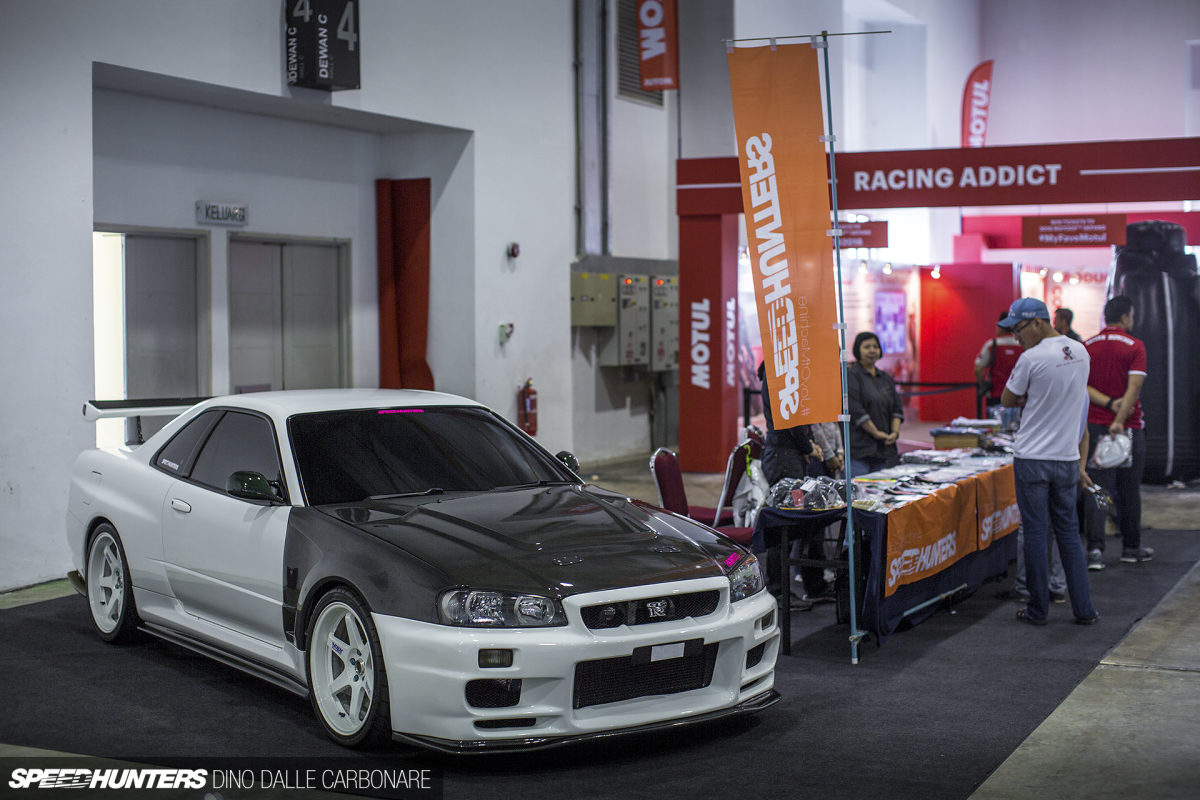 Seeing the overwhelming support Speedhunters has received at Art of Speed shows in previous years, we grabbed the opportunity to have more of an official presence in 2016. The Hashimoto Corporation guys came out with me from Japan, and we set up our very own booth with one of the few BNR34 V-specII Nürs in Malaysia as a focal point for our display.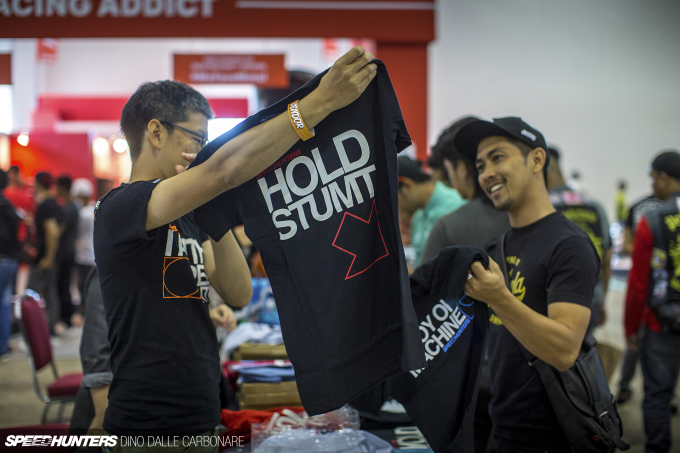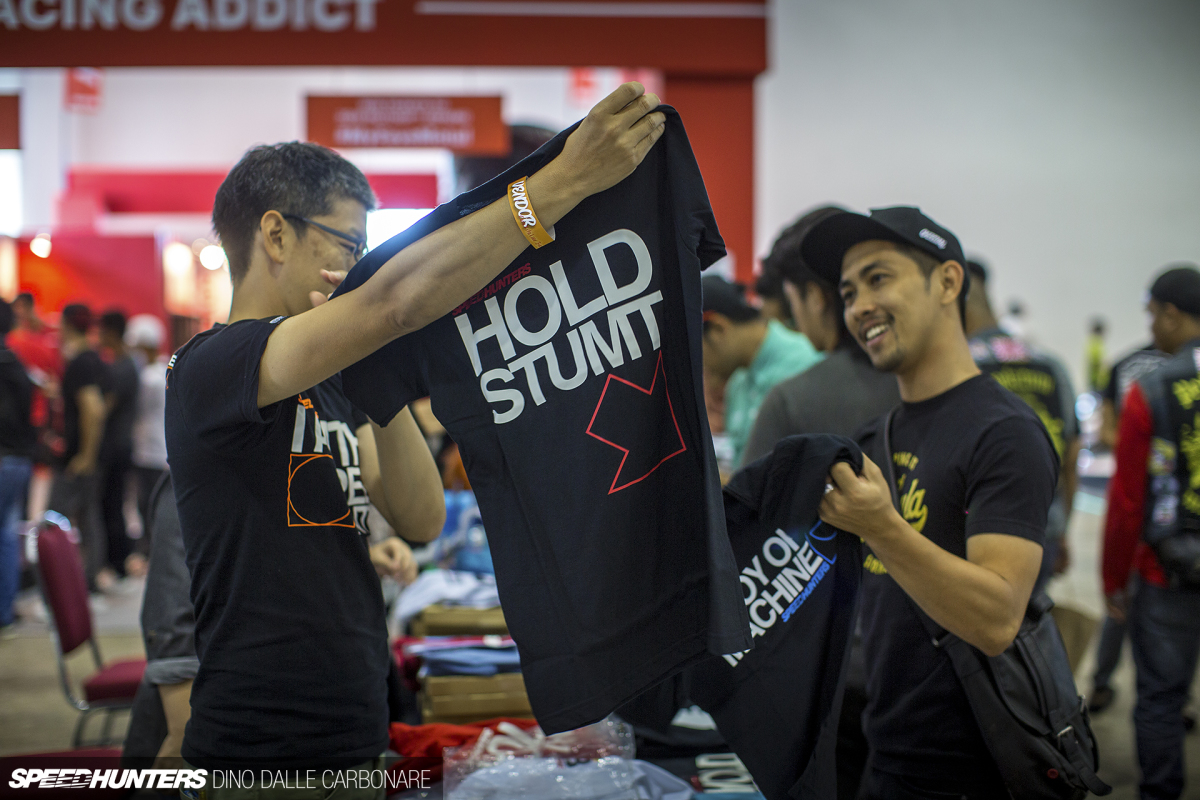 I was blown away by how many people stopped by to say hello and just generally talk about cars.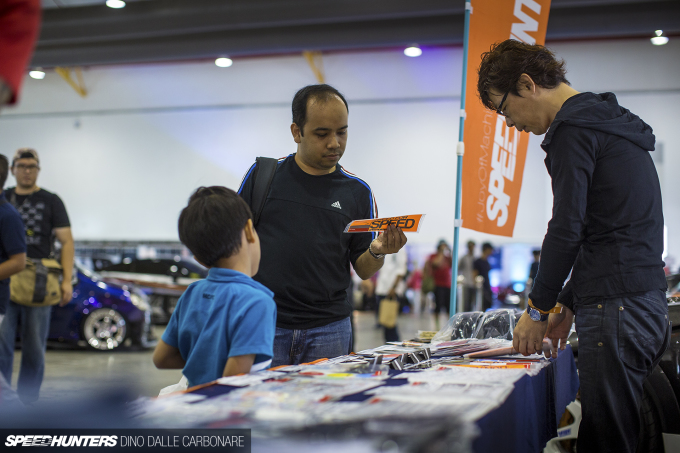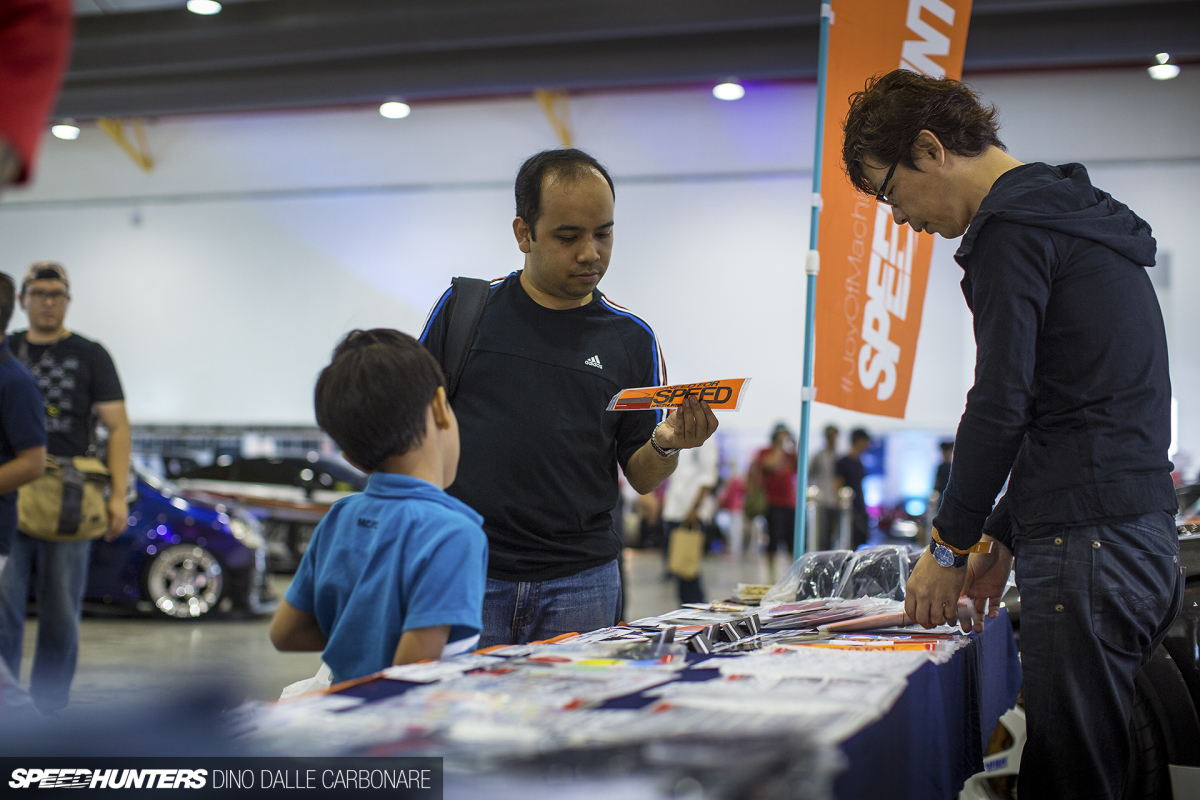 It's always such a pleasure to meet people in this way; getting the lowdown on the passion and their tastes for cars, and hearing their thoughts on the site.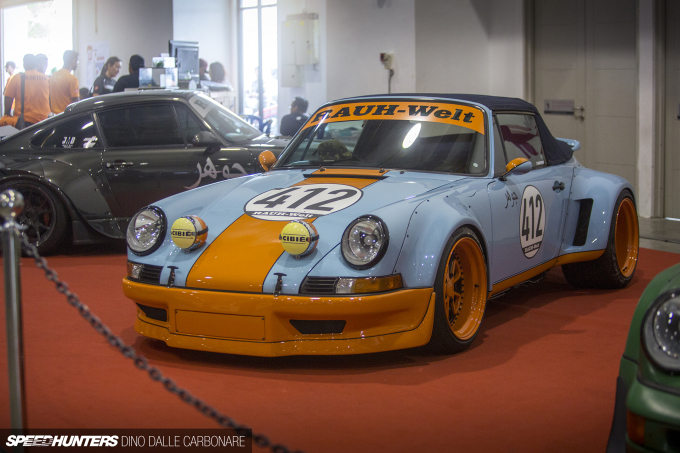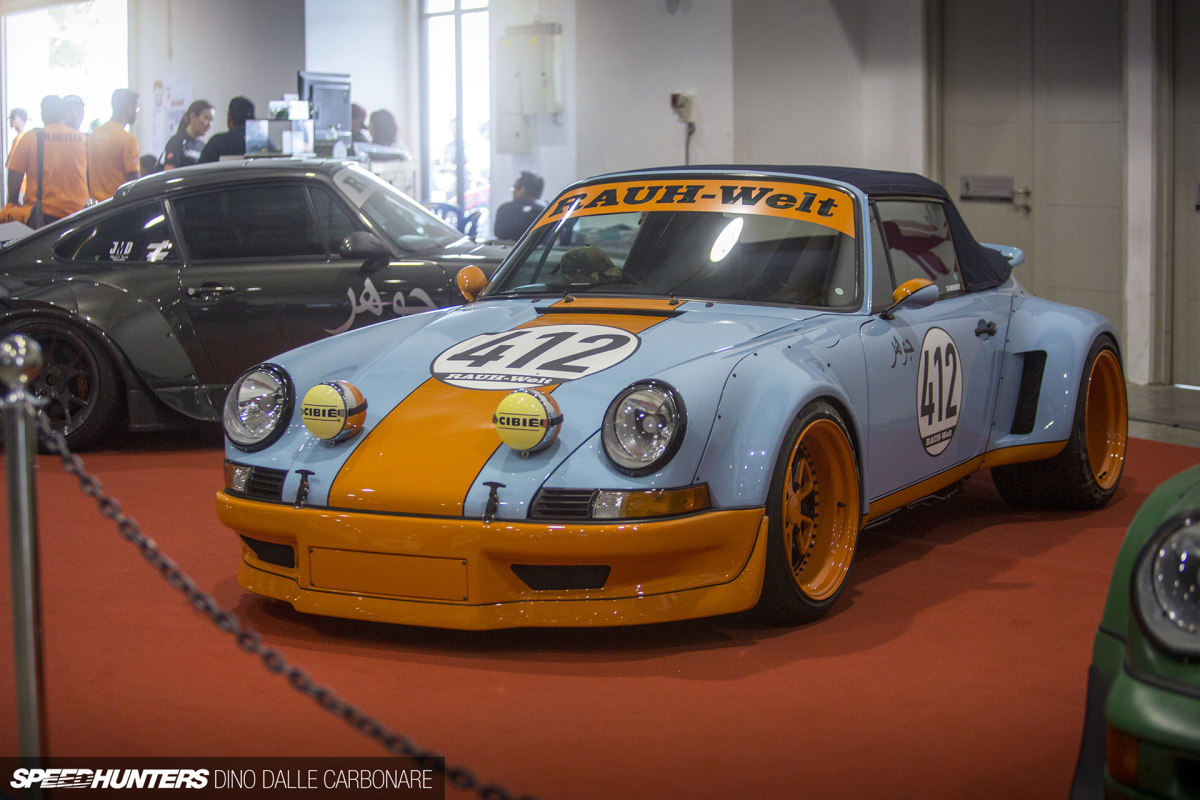 Our neighbour was RWB Malaysia, which had brought along some of the country's coolest Nakai-san creations, starting off with this drop-top tribute to Gulf race cars of yesteryear. It's named Hyakka Ryoran.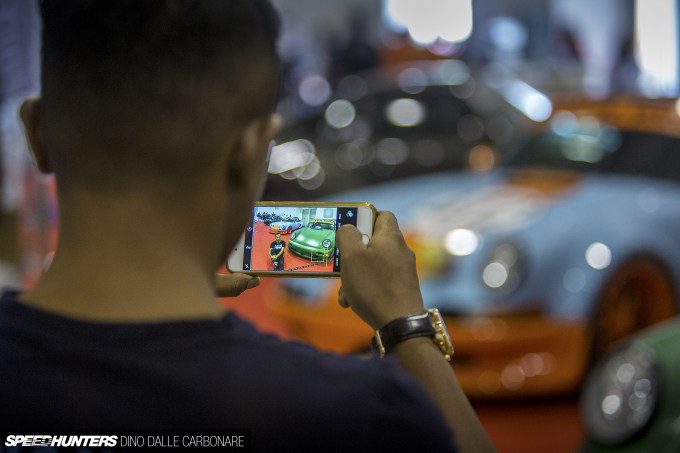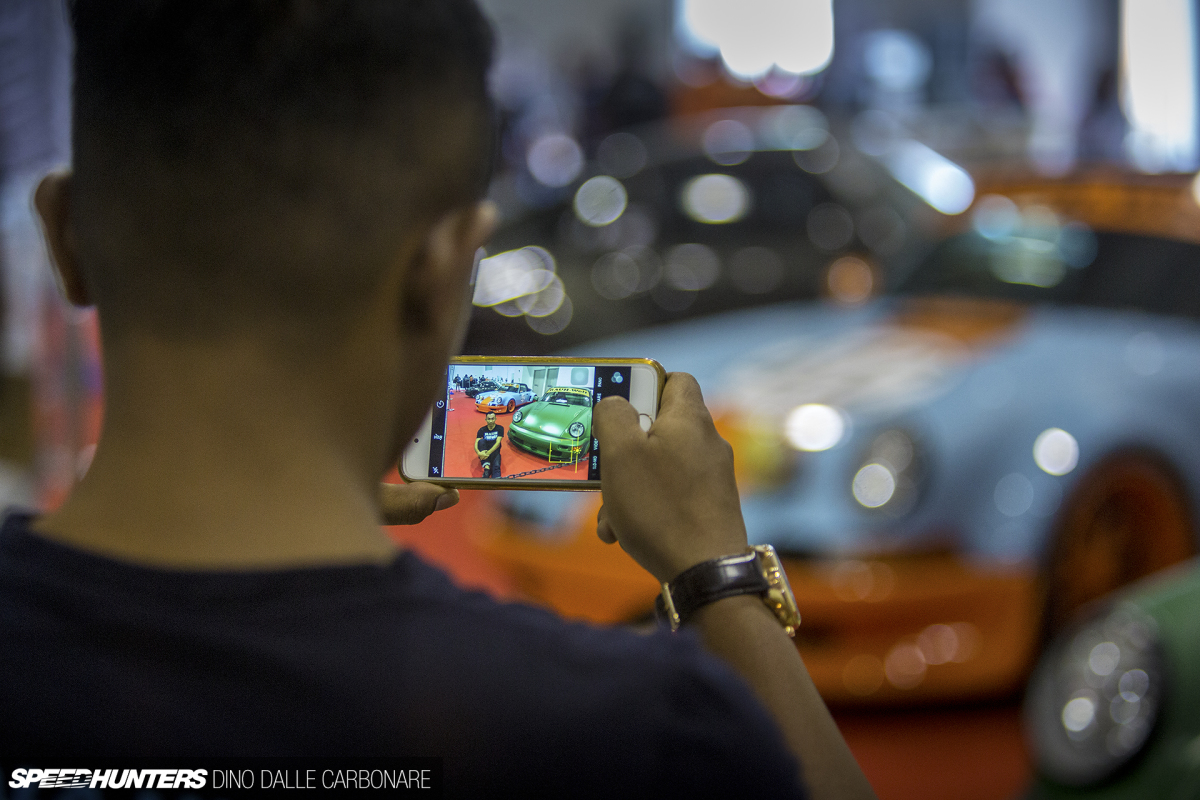 The 3.8L Furinkazan we saw during our first visit to Art of Speed three years ago is still grabbing a lot of attention, as while it may be a car built for the track, the attention to detail and execution is truly superb.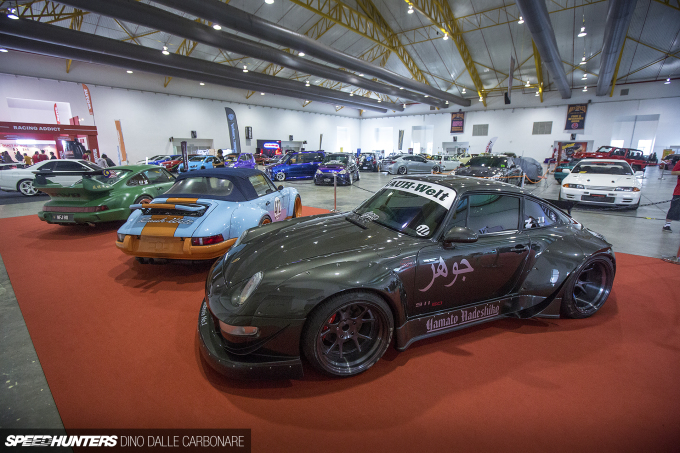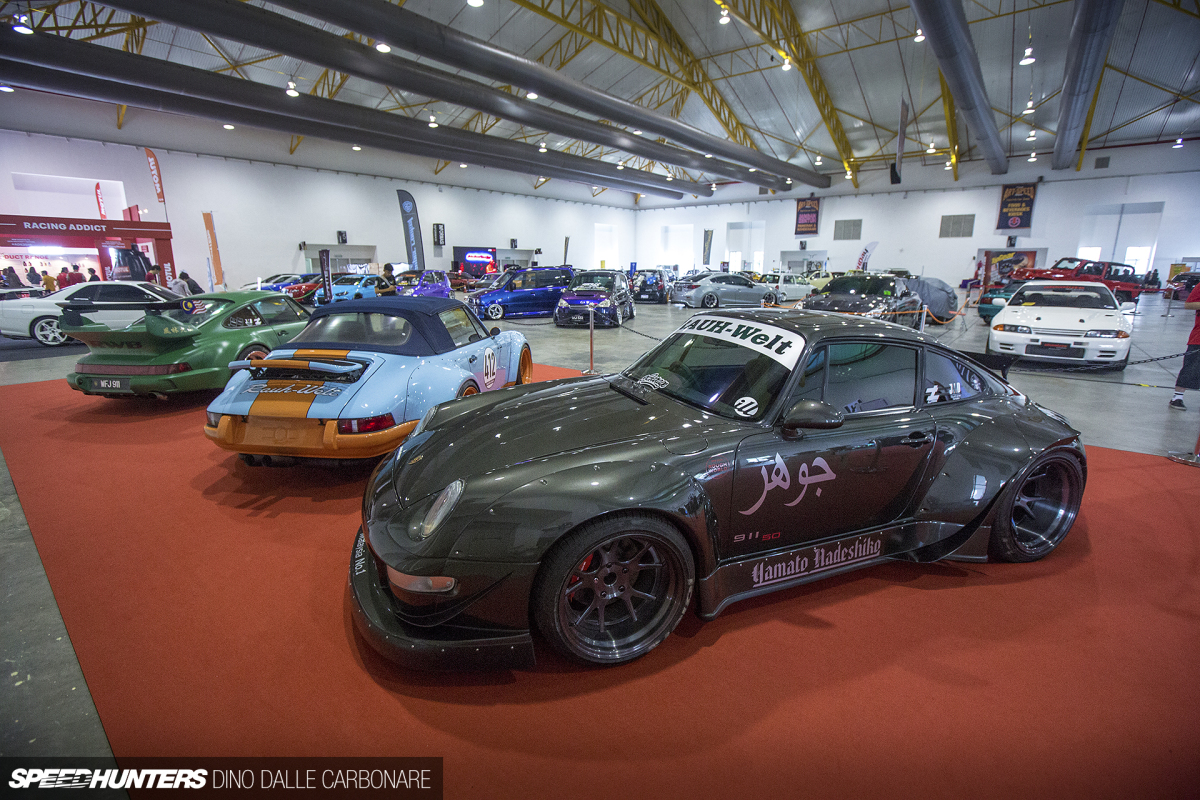 It was, however, this 993 that had me impressed the most. That sheer girth of the exterior, those massively dished wheels and the deep, almost candy-like dark metallic grey paint all worked together so well.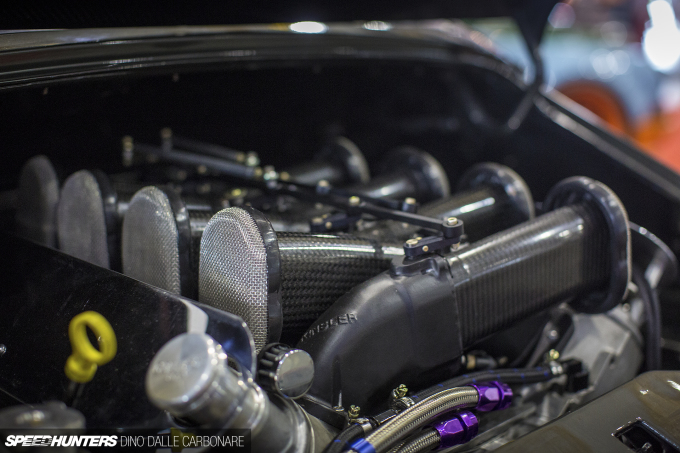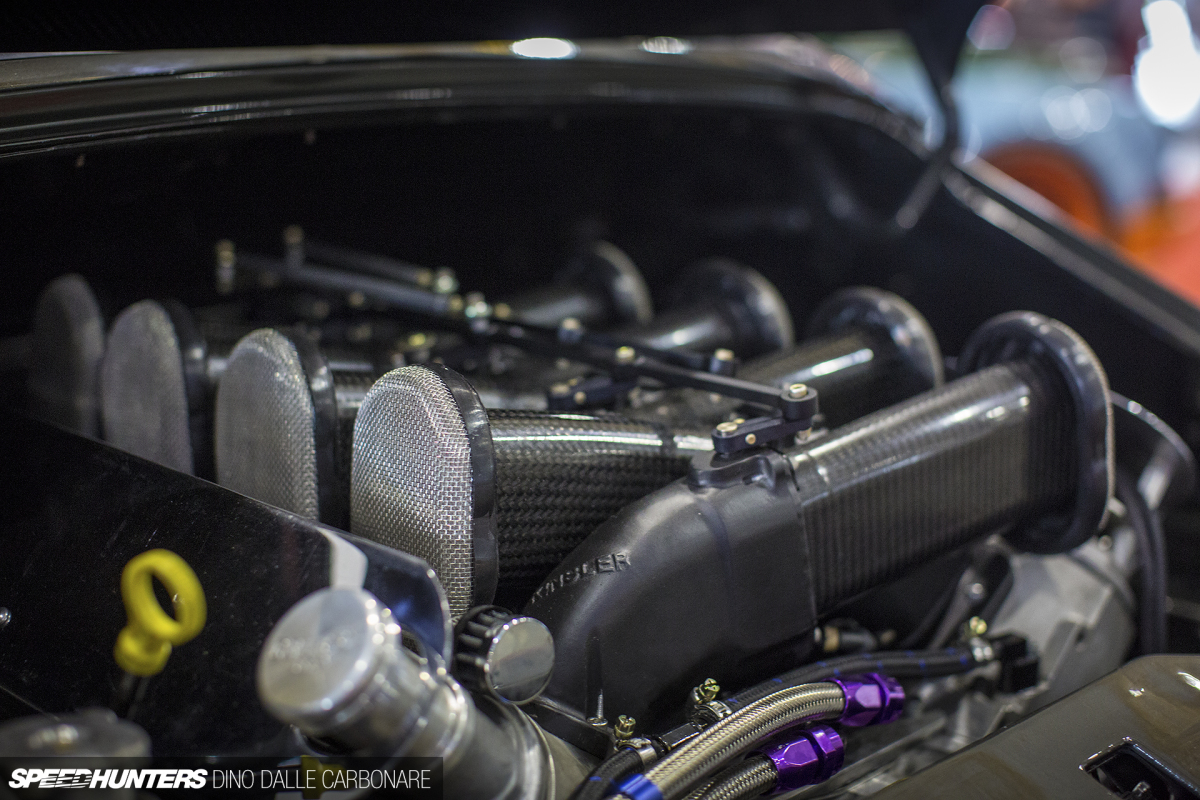 But it's the engine bay that gives an a final unexpected surprise. You're looking at 7.1-litres and 600-plus horsepower worth of V8 muscle – more than enough to upset Porsche purists.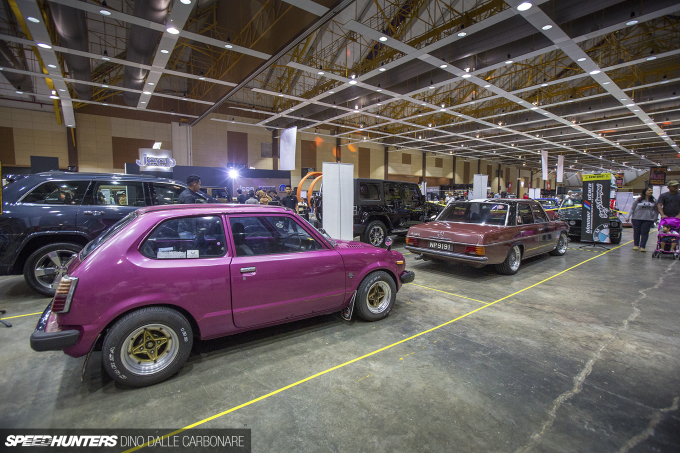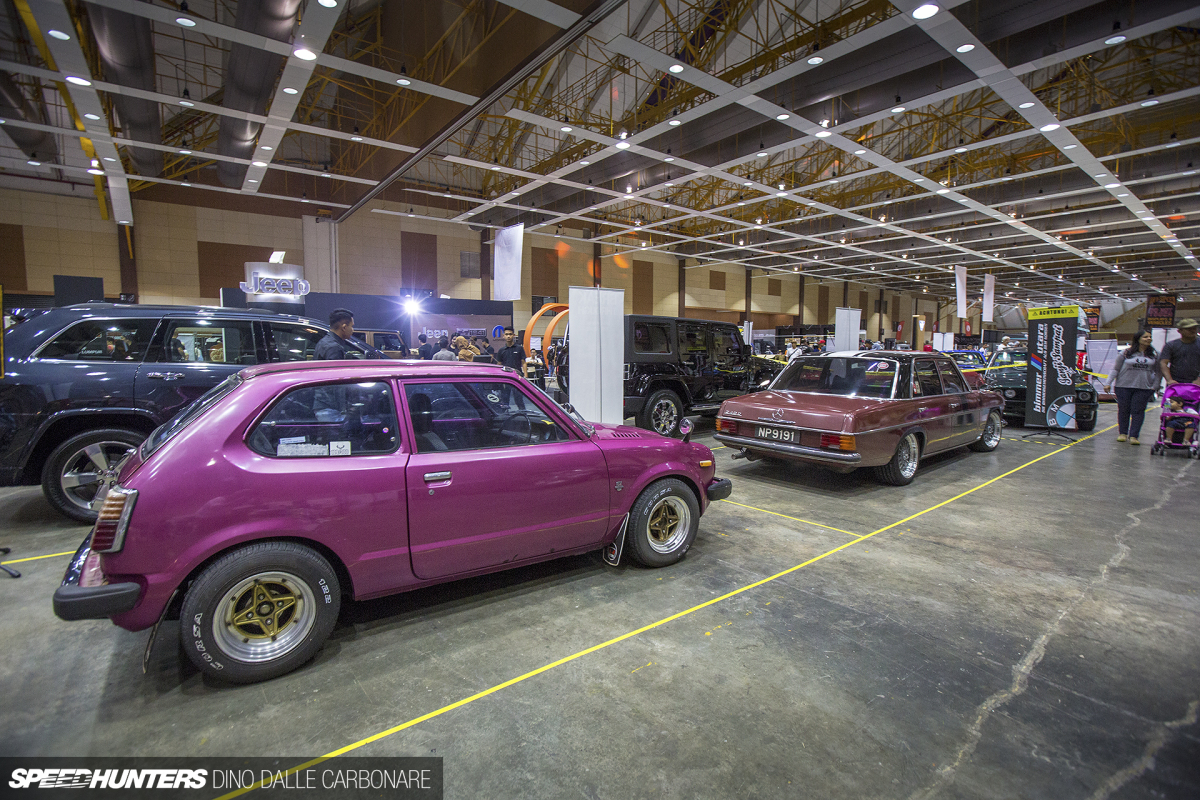 I spent most of the second day going through cars in the main hall, enjoying the mix of flavours that were beautifully presented.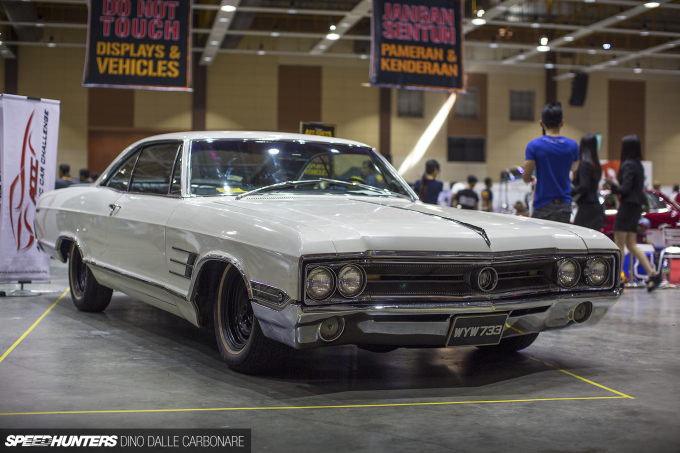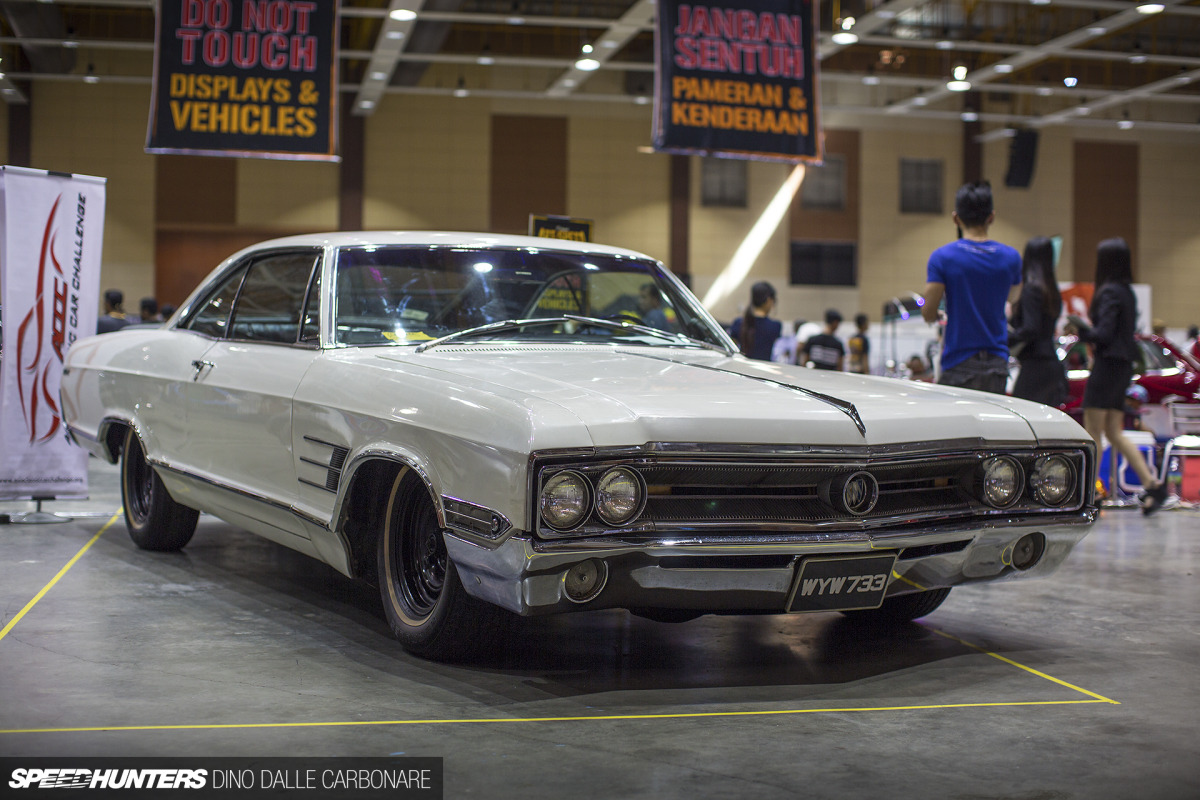 Due to many restrictions on age and actual engine size, seeing older American cars on Malaysian roads isn't an everyday experience, so a Buick Wildcat of this vintage would be quite the rarity. Mind you, I don't think I've even seen that many in Japan!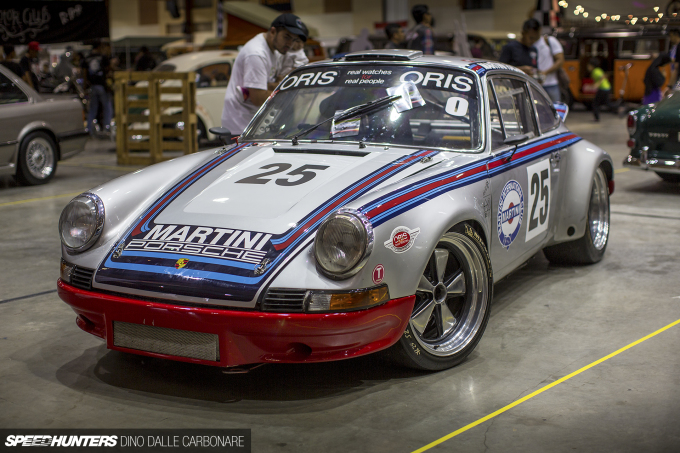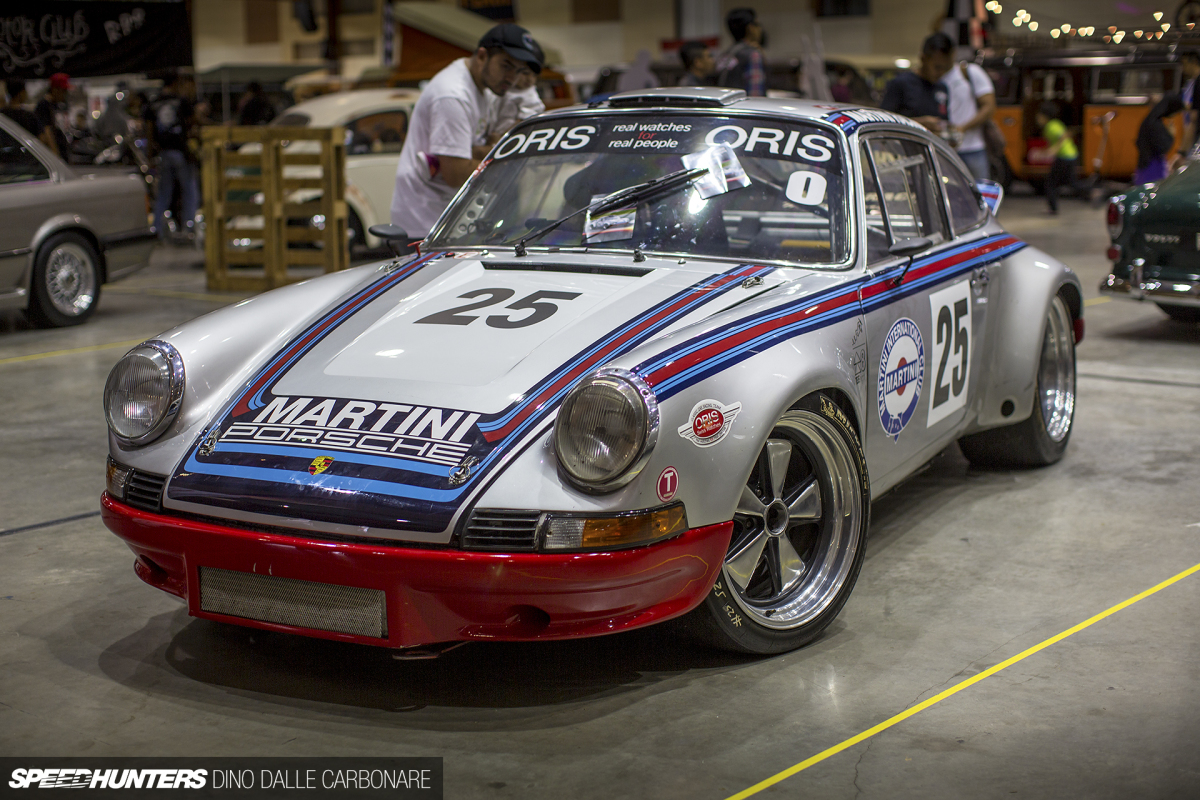 A few cars away was this older 911, built up for obvious street racing and topped off with a ducktail rear spoiler and the popular Martini colors.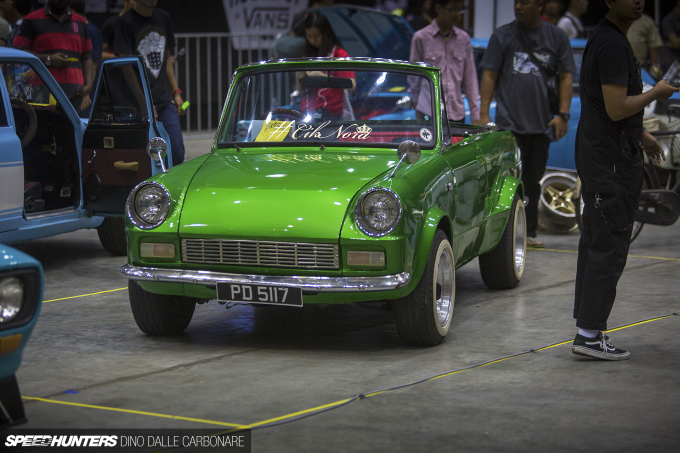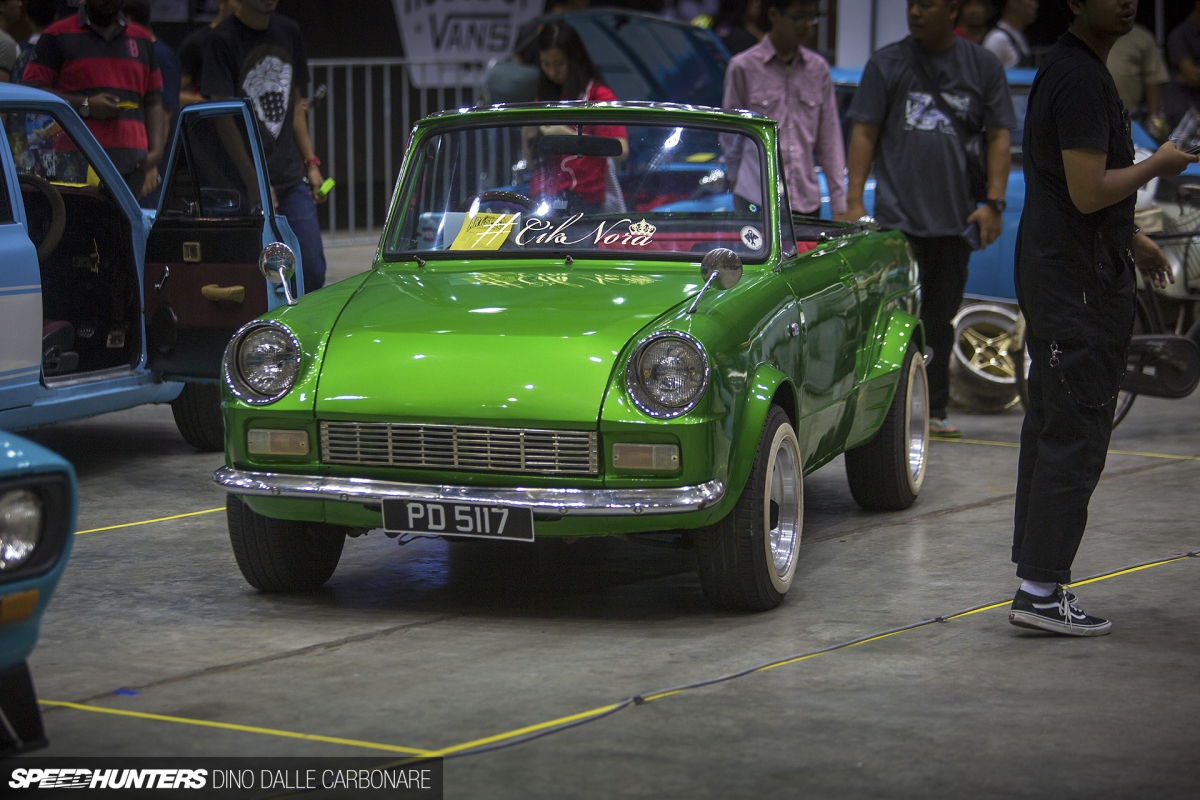 One of the cool things about checking out the same show year-in and year-out, is seeing how people develop and evolve their cars. Take this Publica cabriolet we saw last year for example. An already rare sight, the owner has decided to make it stand out a little more with a candy green paint job. Apparently it took him years to convince the previous owner to sell the car to him, as the only way he could get his hands on one otherwise was to import from Japan, and that's something you can't do with these older cars.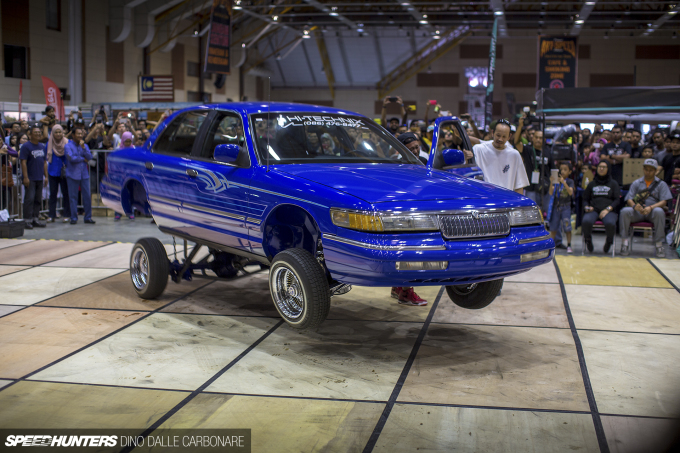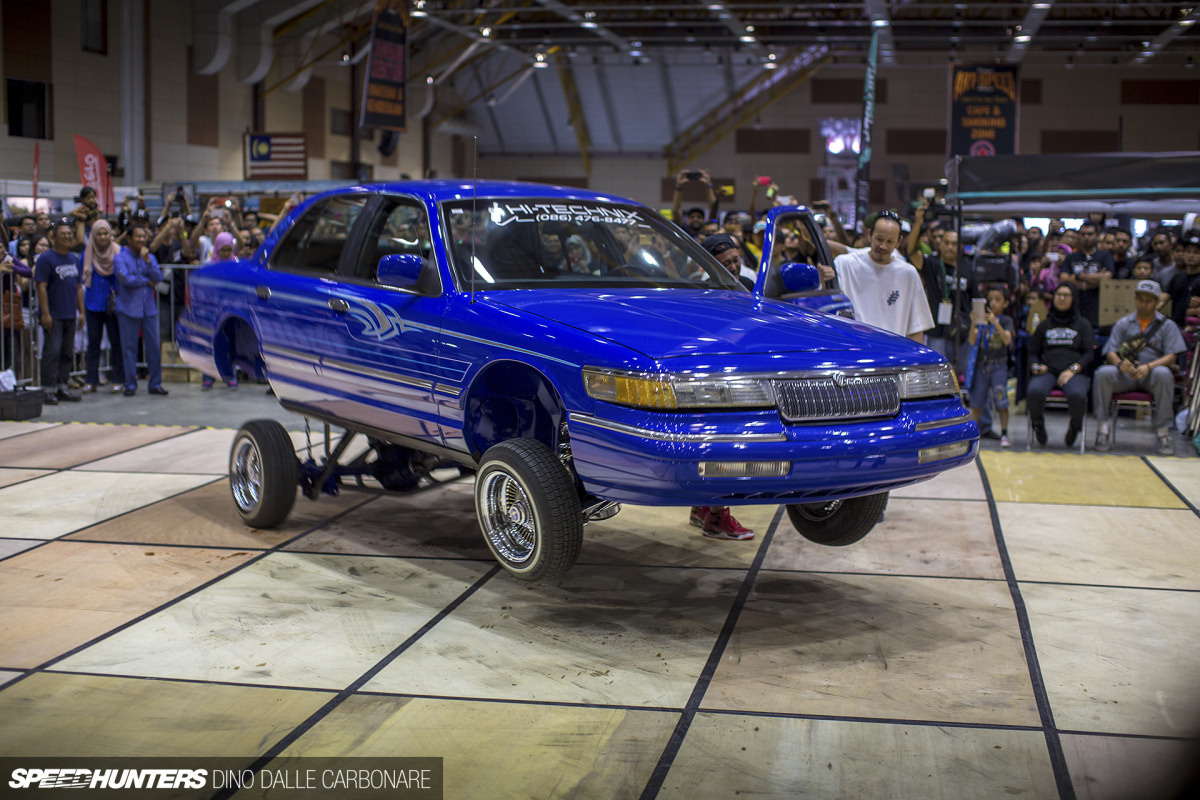 At the center of the main hall was a big display area for one of the guests from Japan; the guys form Hi-Technix had shipped over their jumping and hopping Buick Grand Marquis. It was a neat twist and addition to the wild mix of flavour that this year's Art of Speed show had. But as ever, I'll let the spotlights of the cars I selected do the rest of the talking. Stay tuned for those!
Dino Dalle Carbonare
Instagram: speedhunters_dino
dino@speedhunters.com