Head to just about any grassroots drag meet in America and you are almost guaranteed to see a Chevrolet Nova. Usually several of them, and sometimes dozens.
It might be just the most commonly drag raced car in the country. What the 240SX is to drifters, the Nova is to amateur drag racers.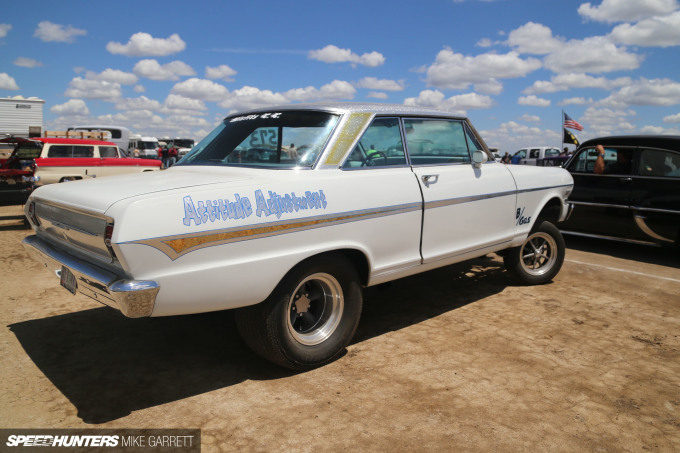 And for good reason. Novas are light, relatively cheap, and can take a variety of V8 engines. But I think it's because of their popularity that I usually overlook them. I've got nothing against Novas; it can just be hard to stand out in a crowded field. But at the recent Eagle Field drags there was one example that caught my eye in a big way.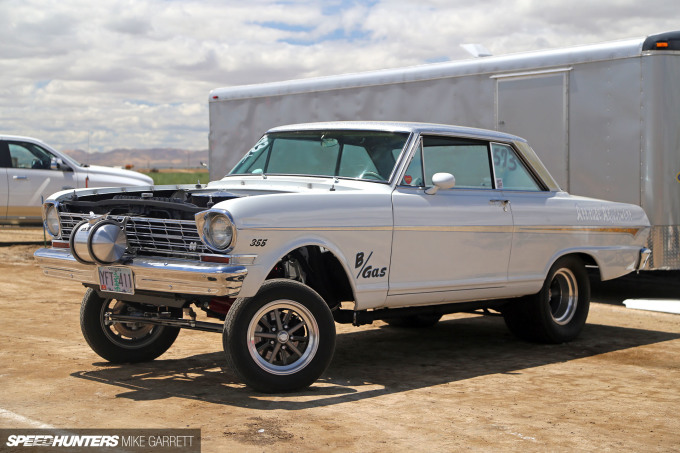 This first generation Chevy II/Nova known as Attitude Adjustment was part of the contingent of racers that came to Eagle Field from the Pacific Northwest, and like the other Northwest cars was overflowing with vintage style.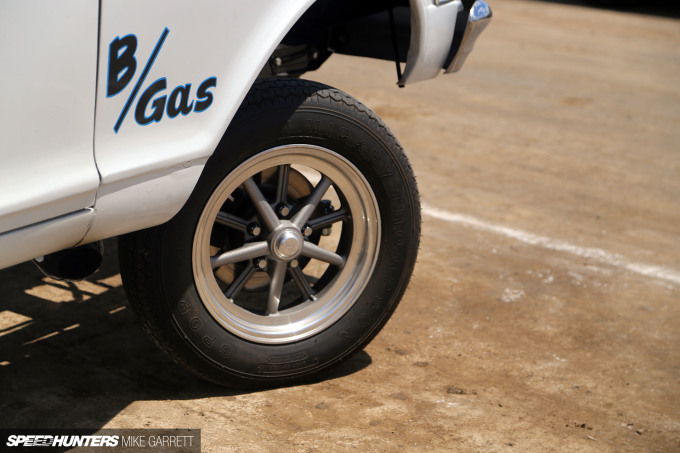 It's got all the gasser necessities, including a straight axle conversion up front with narrow ET mags and wide five-spokes in the rear with Mickey Thompson rubber.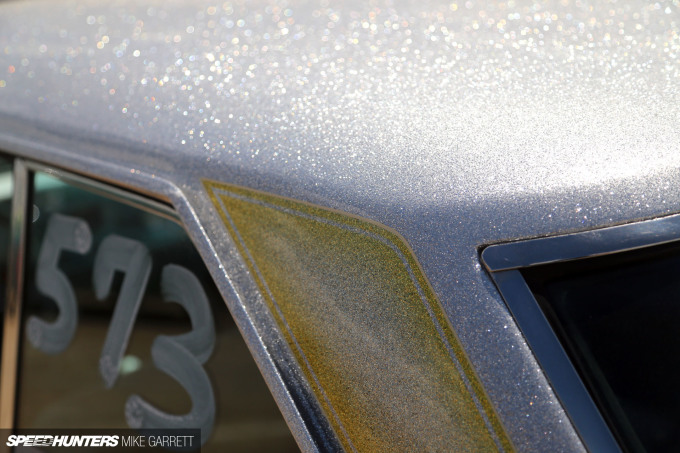 Finished in white with a silver and gold metalflake roof treatment, it had just the right amount of hot rod style without going too far over the top.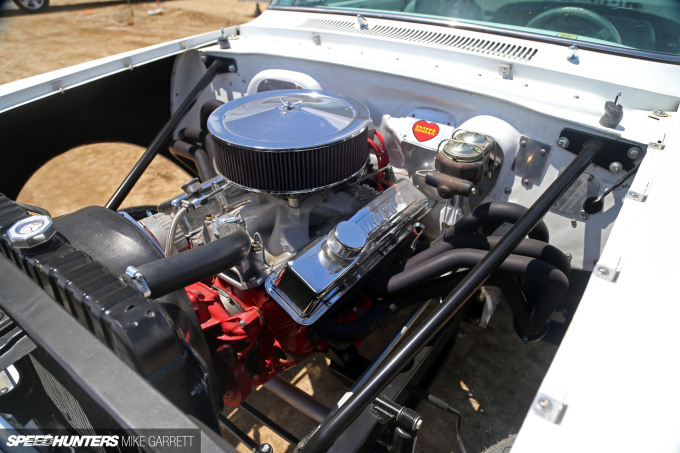 Power comes from a simple small block Chevy setup with some gnarly looking headers. It wasn't the fastest Nova at the event, but it more than held its own down the airstrip, and looked damn cool while doing it.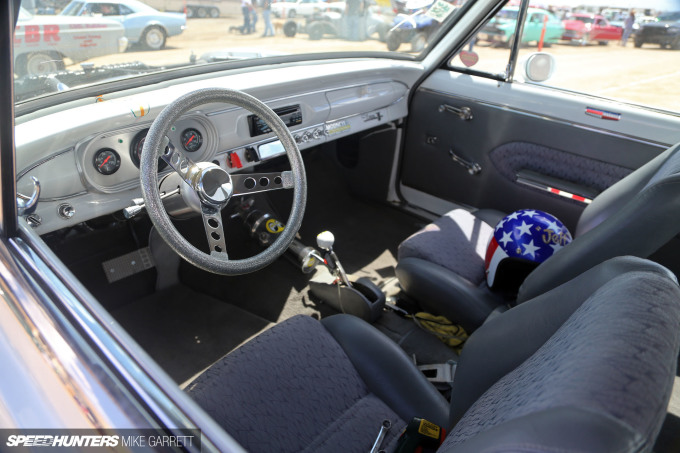 The interior is simple and to the point, with a few retro-styled parts like the Mooneyes metalflake steering wheel to complement the Moon tank that's mounted in the front grille. And don't forget that patriotic racing helmet.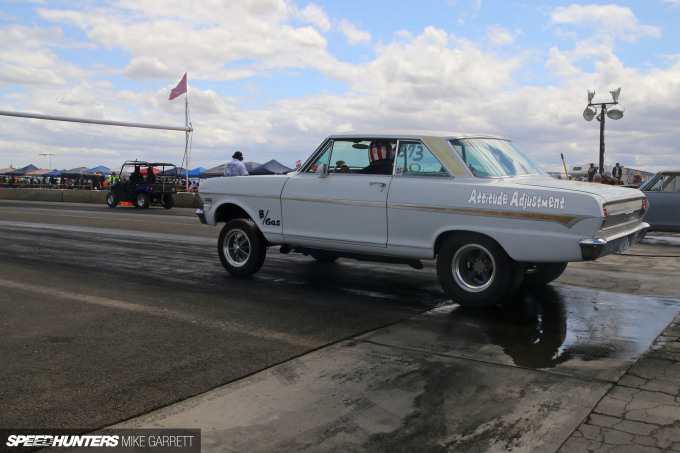 It's not easy to make a Nova stand out at a drag race event, but this one does exactly that. All you need is a little bit of old school gasser magic.
Mike Garrett
Instagram: japanifornia
mike@speedhunters.com