BRAP
The Australian car scene is peculiar.
I don't mean that in a bad way either; it's just quite different to what you might expect as an outsider. Like most countries, Australian car culture is quite varied, but there is a lot of love for traditional builds. They've a very set way building and restoring their favourites like Holden Commodores, Ford Falcons and old school Mazdas. The recipe is often simple, but always exceptionally well executed; immaculate bodywork, custom interior, huge locally-made Simmons wheels and maybe a little bit of extra power for added measure.
Here's the thing though, it does absolutely nothing for me.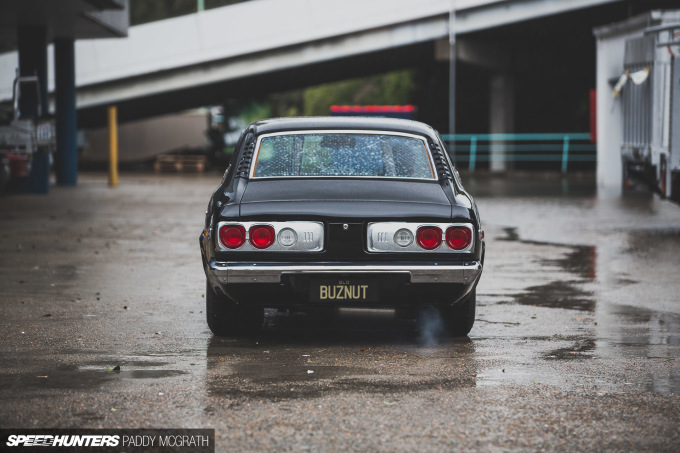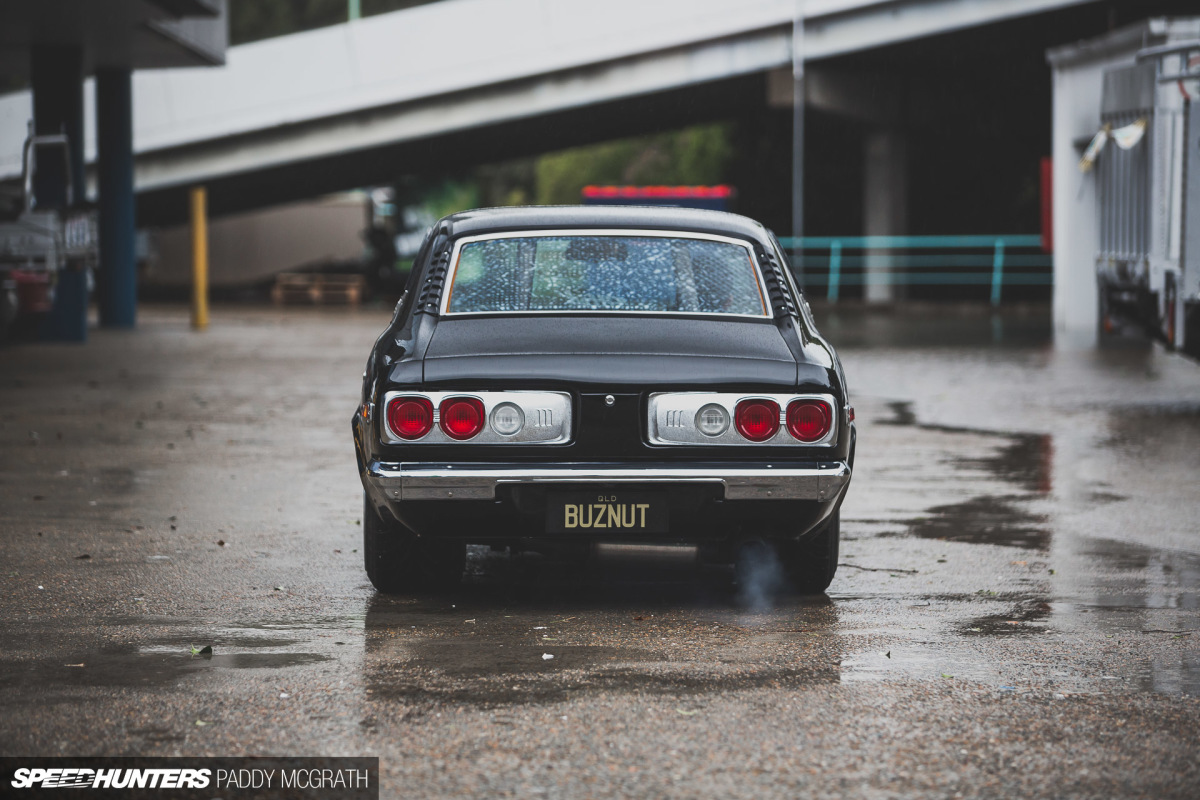 All throughout my trip, people were freaking out about these sort of builds whilst I was left feeling cold. Yes, the craftsmanship was always on-point, but the style just seemed wrong to me. The proportions weren't quite right and the cars looked dated. Something was off and I couldn't quite put my finger on it.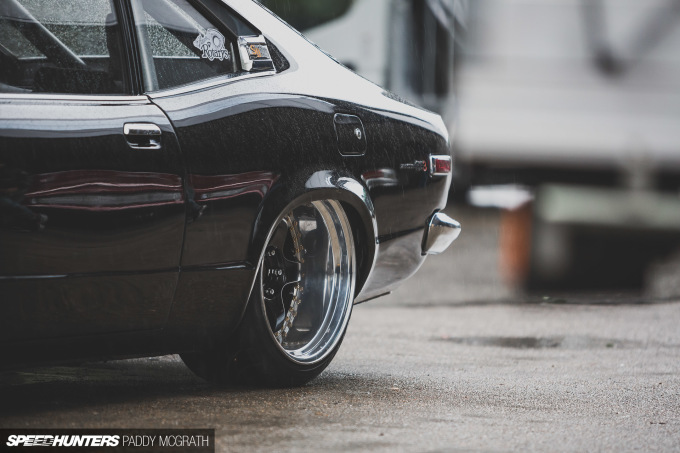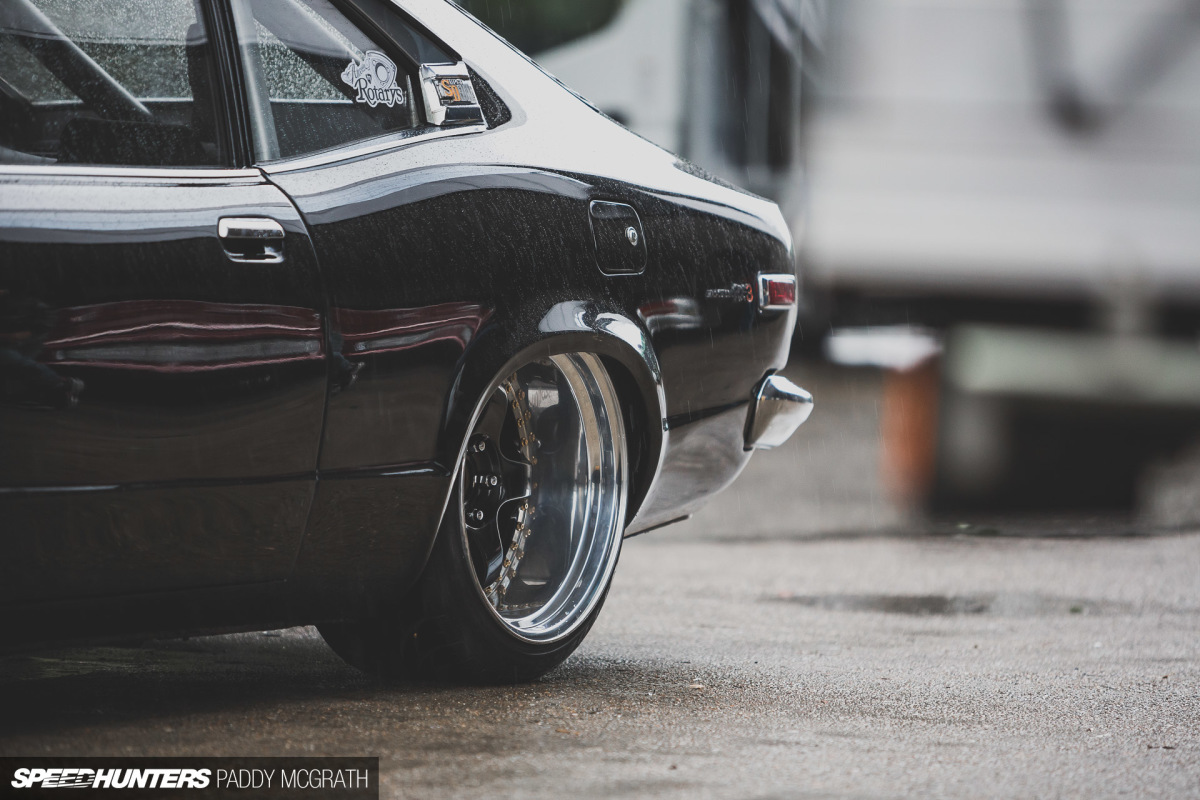 That was until I met BUZNUT for the first time at our meet that probably shouldn't have gone ahead, but did anyways. This particular 1975 Mazda RX-3 puts a slight twist on the age-old recipe, by adding a whole heap of low into the mix, thanks to a custom air suspension setup.
Dumping the Simmons for a nicely finished set of three-piece Work Meister S1s, adds a more JDM flavour to the build. Some might consider the wheels a little too big, but for me it works well with the ride height. It looks like how I imagine the car may have first appeared as a concept drawing.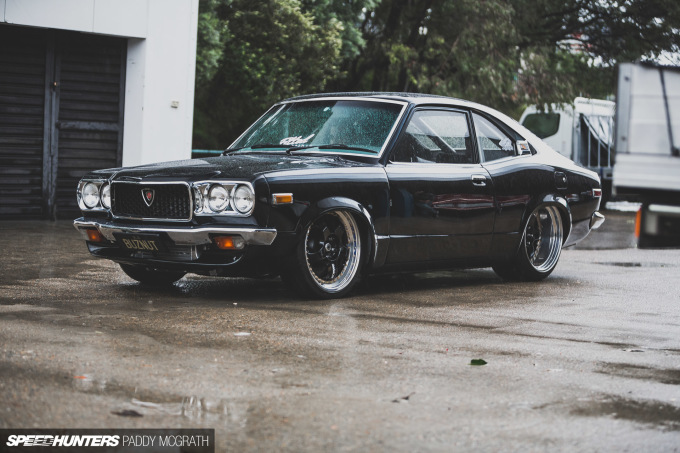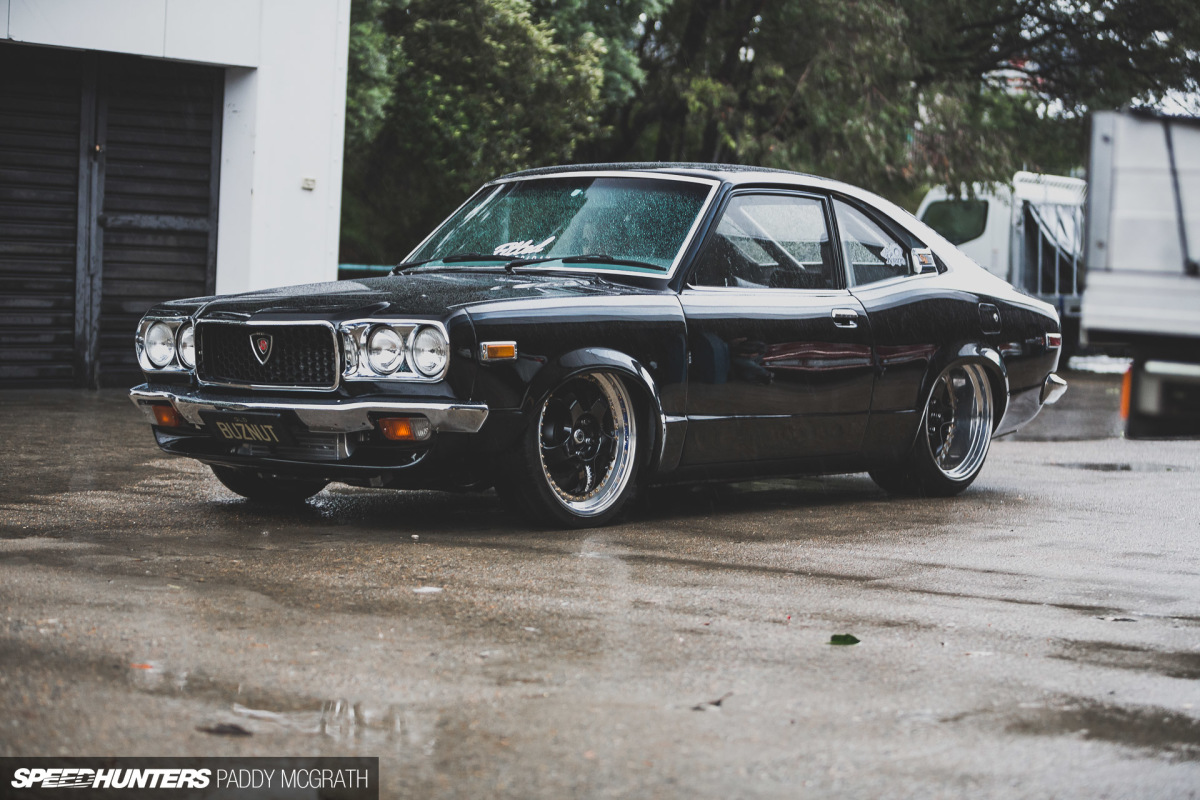 When I look and judge a car, I try to think how it's going to be used. Is this a hardcore track car built for lapping Sydney Motorsport Park? Of course not, therefore there are going to be compromises from a performance perspective to make the car as enjoyable as possible for its intended use. I see this as a cool retro street car, built for enjoyment above all else. It does pack a punch though.
Beneath the mirror-finished painted black hood, lies a bridge-ported 13B sourced from an FD3S RX-7 coupled to a large GT42 turbocharger. Fuelling the fire are Full Function Engineering fuel rails, 1,000cc primary and 2,000cc secondary injector, and twin Bosch 044 pumps. The car was put together by Buznut Rotary And Performance, which is quite fitting when you realise the acronym of the full business name.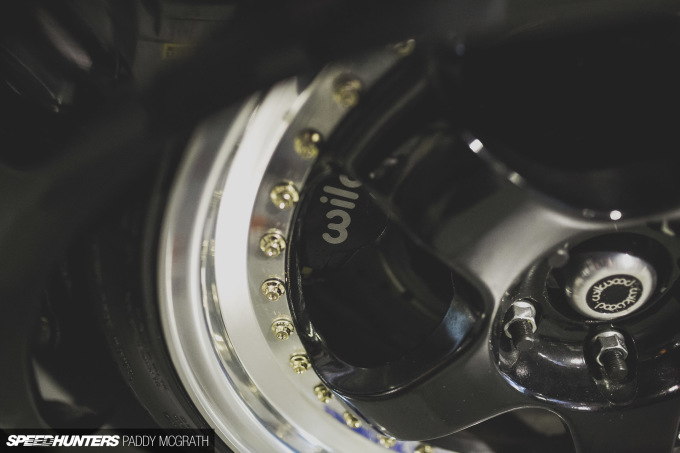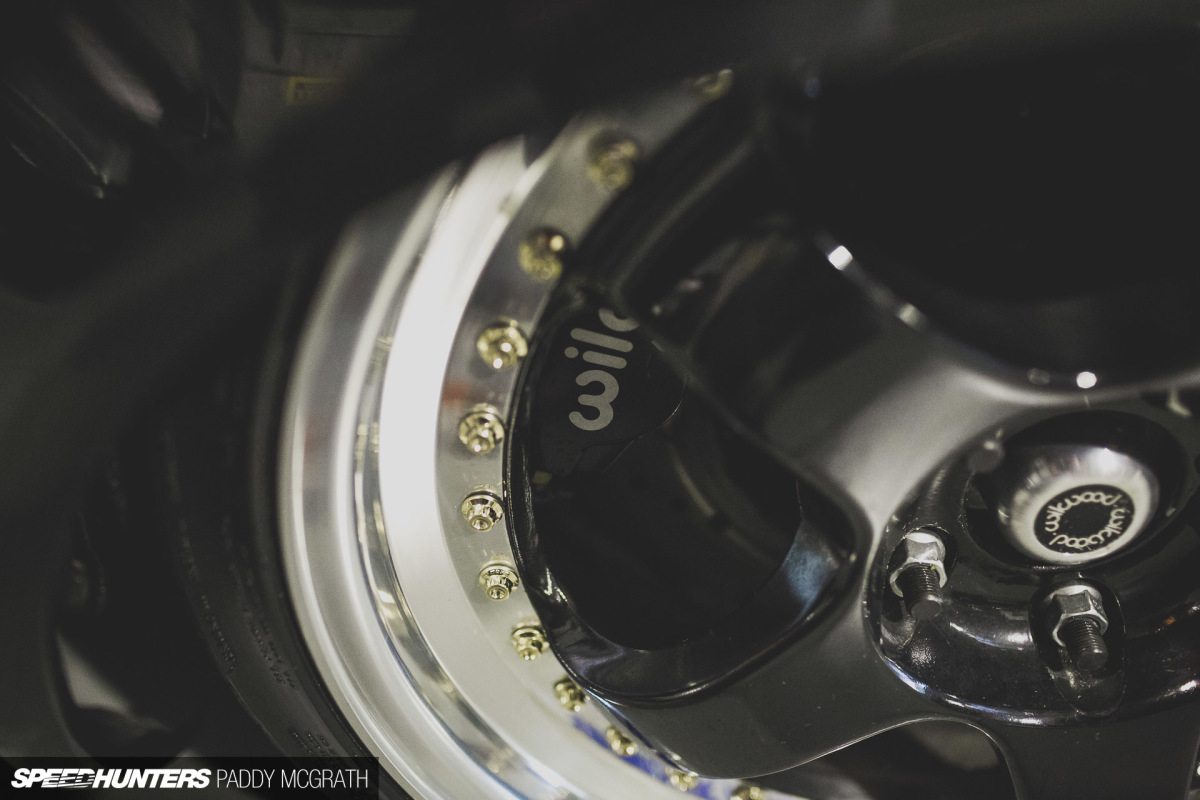 Behind the Meisters are a pretty big set of Wilwood brakes comprising of 14-inch discs up front with 6-piston calipers, and 12-inch rear discs with 4-piston calipers. Certainly more than enough to haul this RX-3 up in a hurry.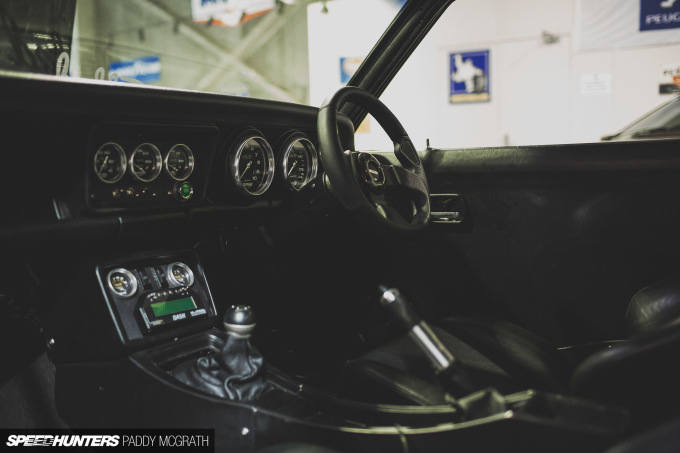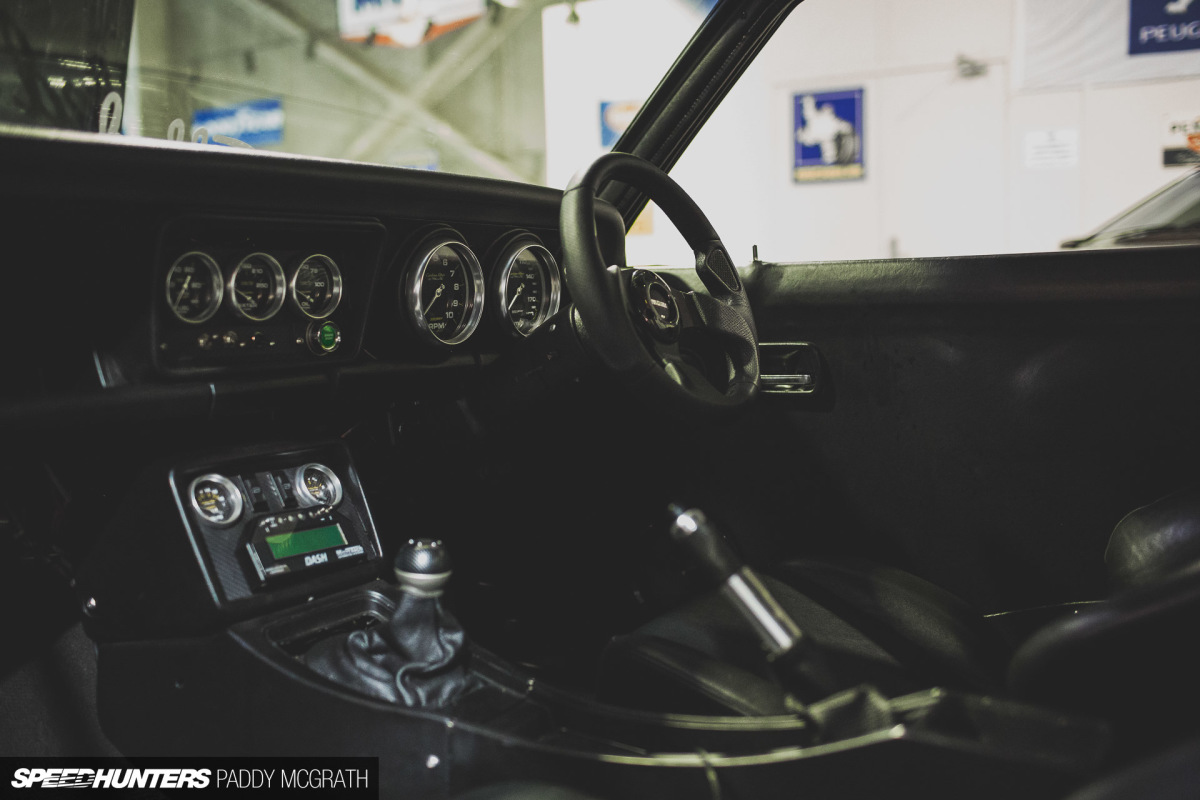 The interior is tidy and features some nice touches like the Auto Meter carbon fibre Ultra-Lite gauges with a custom handmade metric speedometer, and Recaro seats which were custom made in Germany. There's also a considerable but subtle audio install, which dipsh*t here forgot to take photographs of. I'll see myself out…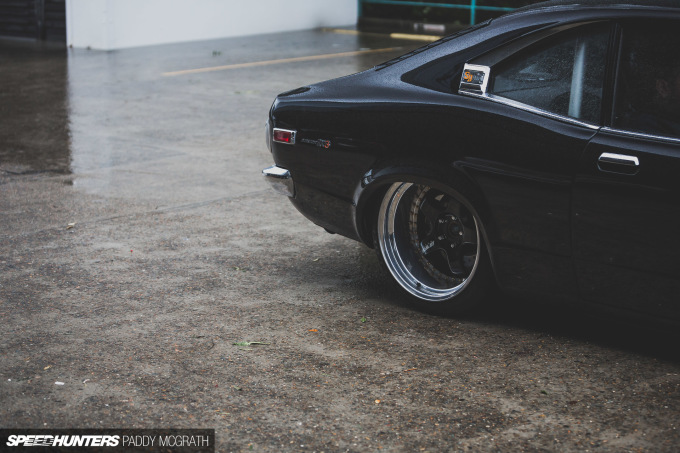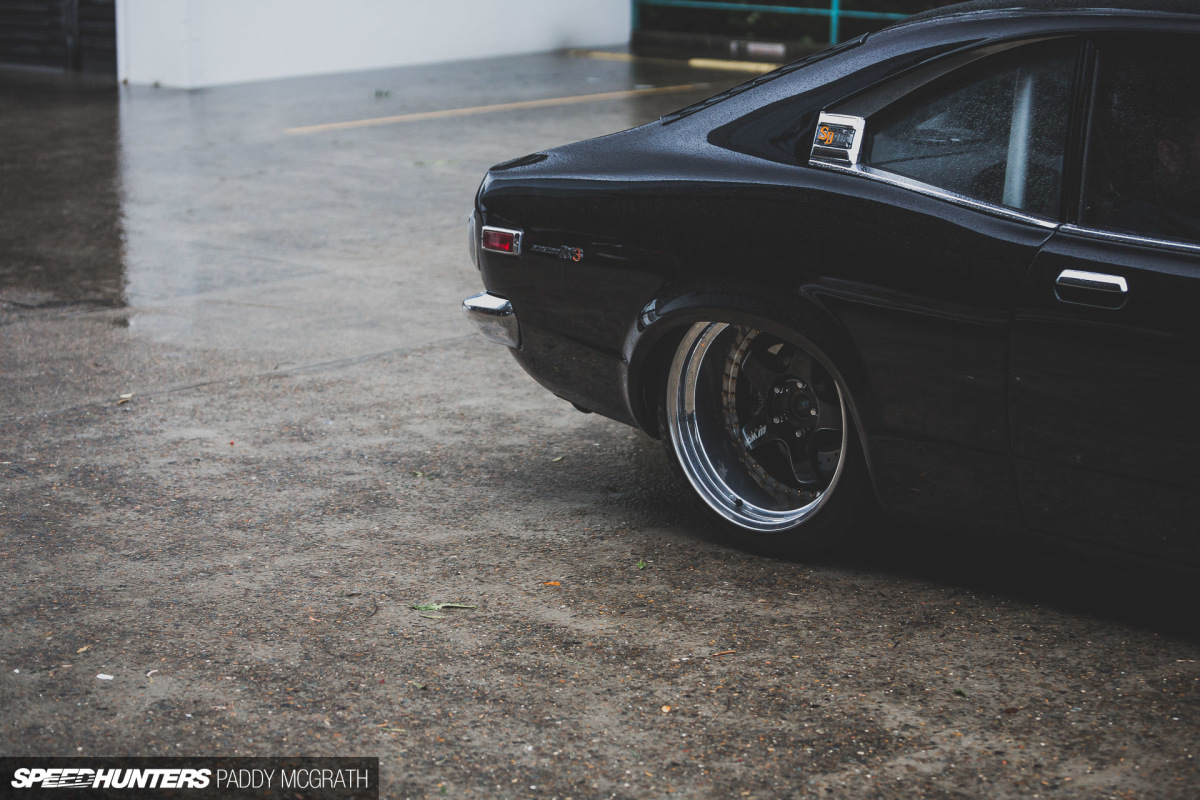 The air suspension setup is a mix and match of what the owner and builder found to work best for this particular build. AccuAir e-Level management with RideTech ShockWave rear shocks with customised front air bag struts using Air Lift Performance parts. Dual Viair 444C compressors provide the refill for the system.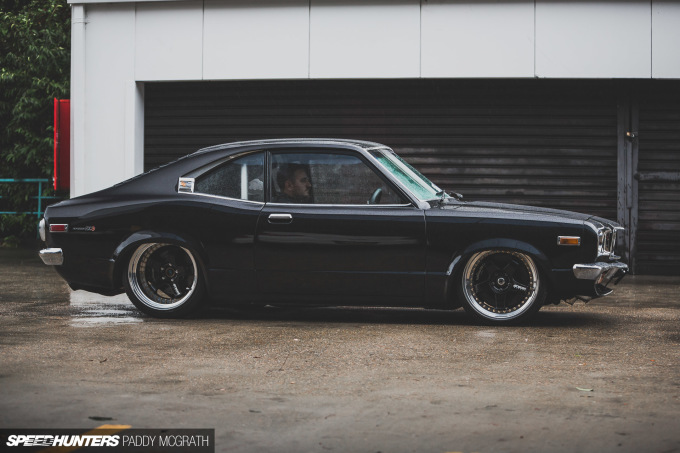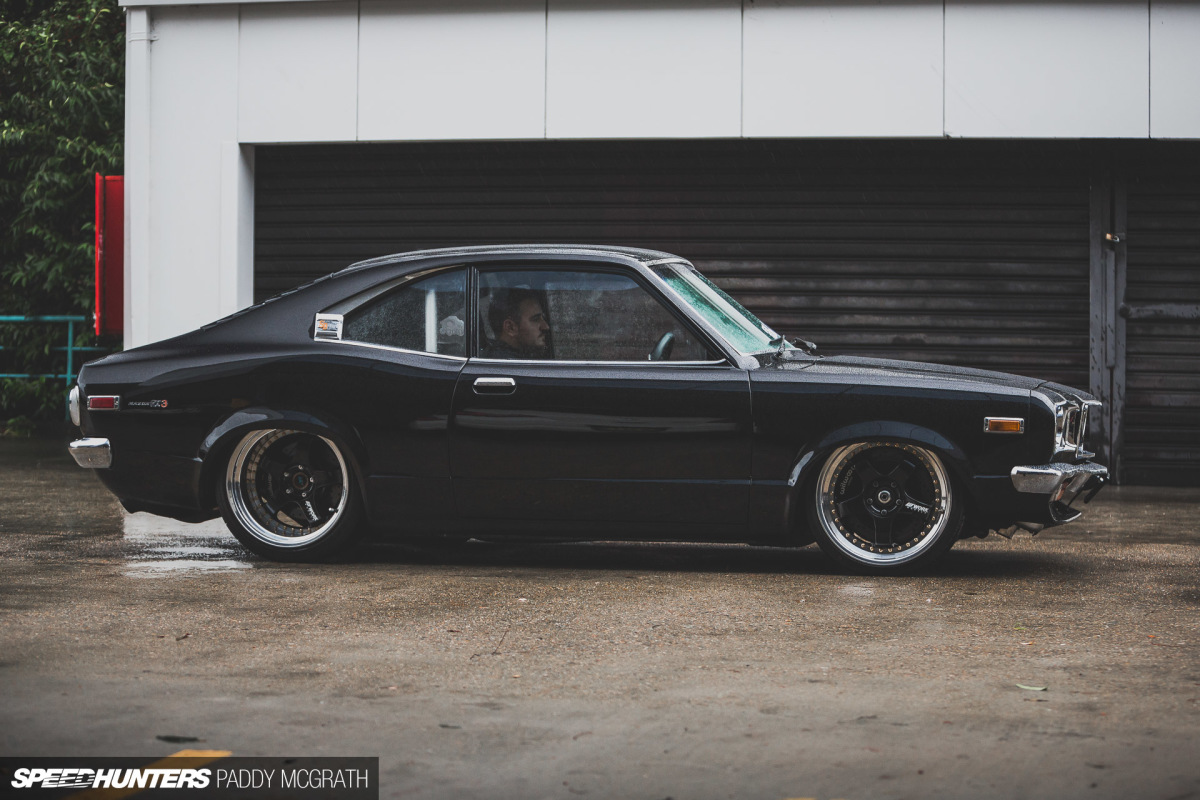 From every angle, this is a car that just does it for me. It's something completely different to what I'm used to, and for that I like it a lot.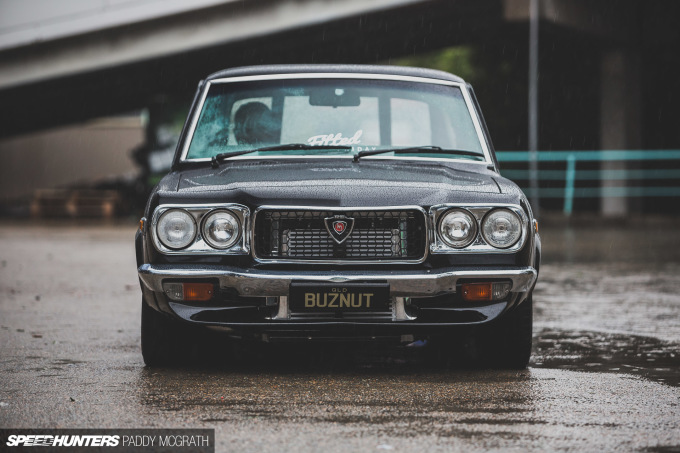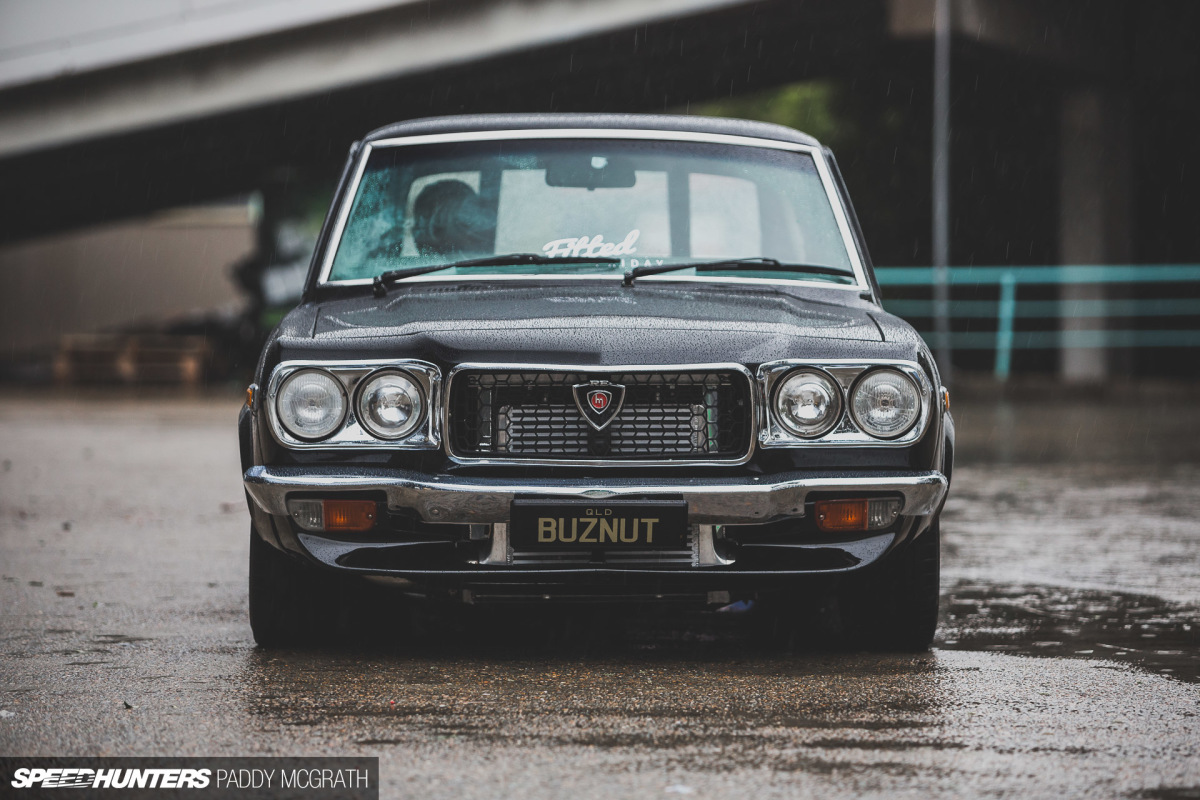 Having being exposed to the Australian scene for two weeks at the point when I shot this, I think I really appreciated that someone had questioned why they were doing something a certain way and decided to change it up, rather than follow the well-worn path blindly.
Sure, it won't be to everyone's taste, but that should never be the point of any build. It's about what makes the owner happy, and I can guarantee there's a big ol' smile on his face every time that bridge-ported and boosted rotary comes to life and he's ready to roll out onto the open road.
Paddy McGrath
Instagram: pmcgphotos
Twitter: pmcgphotos
paddy@speedhunters.com
Cutting Room Floor