As the Japanese car scene has moved well away from drag racing to a variety of other disciplines, I've been suffering withdrawal symptoms. Drifting, time attack and just well-rounded, properly-built street cars that tick all the right boxes are what enthusiasts have migrated to. While it's nice to see this evolution, one part of me can never forget those glorious golden zero yon years.
When I first came to Japan in the early '90s, I used to hit up my local illegal drag racing spot and check out male testosterone being put to the test in the most infantile of ways. There were massive burnouts followed by wild high-RPM clutch drops, before cars disappeared into the darkness two by two.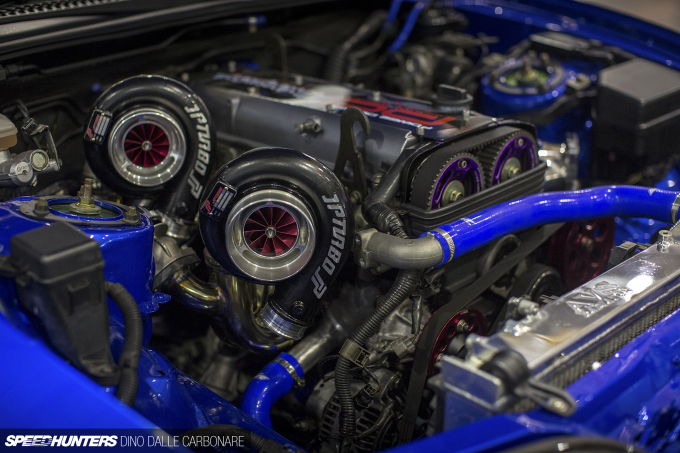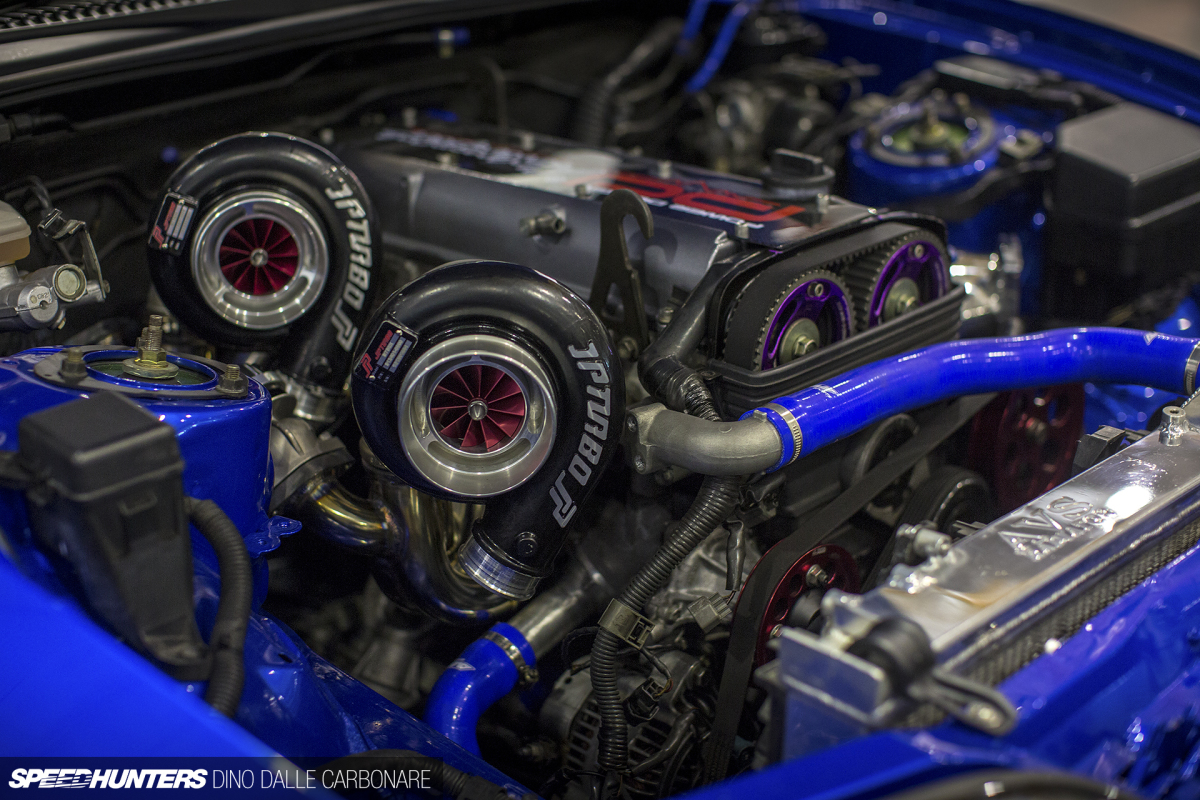 Granted, drag racing still happens in Japan; it's the lack of popularity that I miss. So you can imagine how excited I get when I travel to countries like the US and Australia where quarter-mile racing still has a solid following. It's the mechanical and engineering side of things that does it for me; I love to see street cars we can all get our hands on pushed to the very limit. And I felt that same excitement when I peered into the engine bay of this rather serious-looking Supra at Art of Speed in Kuala Lumpur, Malaysia, the weekend before last.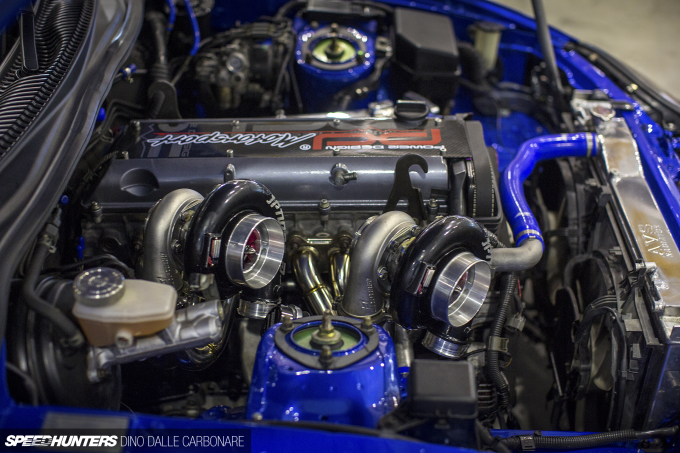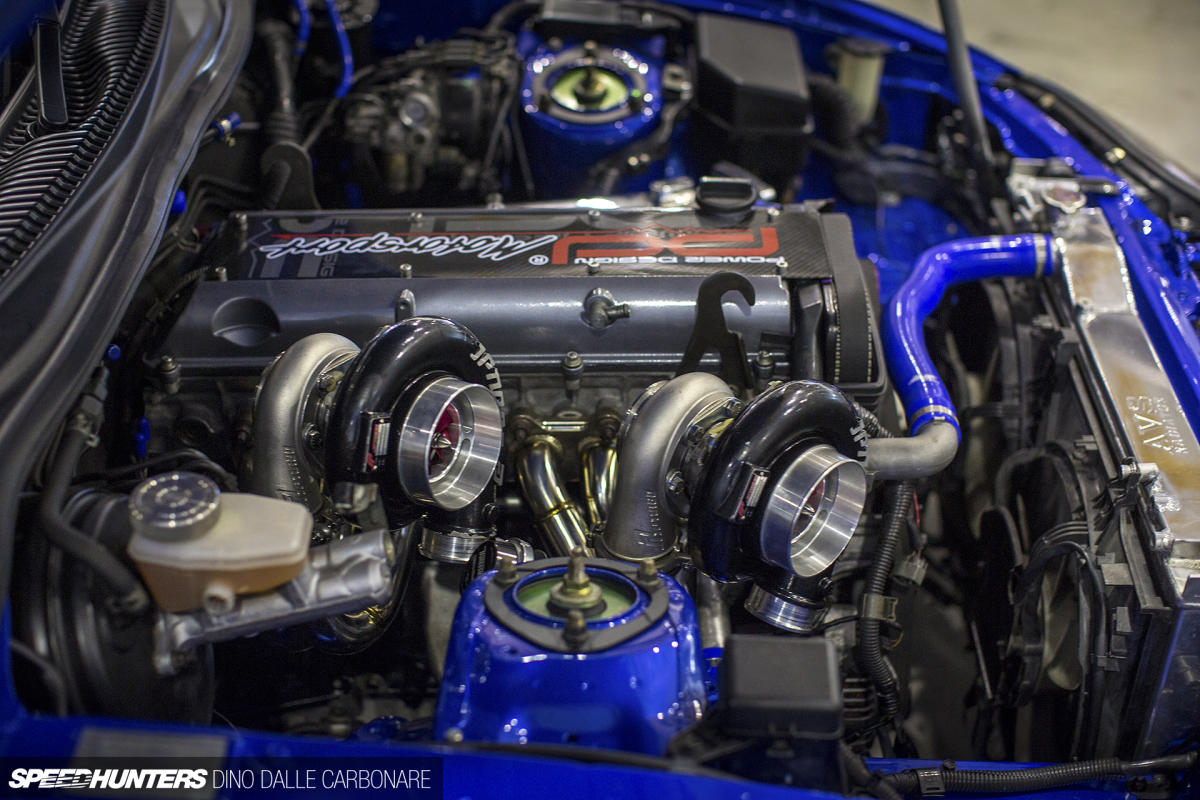 The owner told me that the project has been ongoing for quite some time, and that at one point it was completely stripped down before being prepped for a few fresh coats of candy blue. Those two huge JP Turbo BX750 turbochargers mounted up high next to the engine aren't there for show; they supply enough boost to get the fully-built 2JZ to pump out power well into the four-figure zone.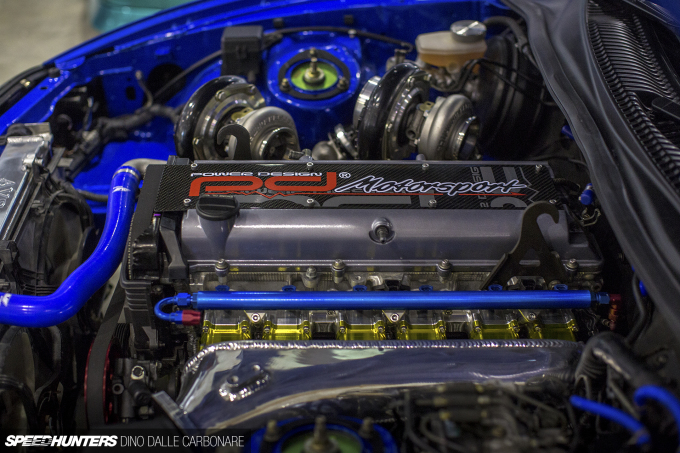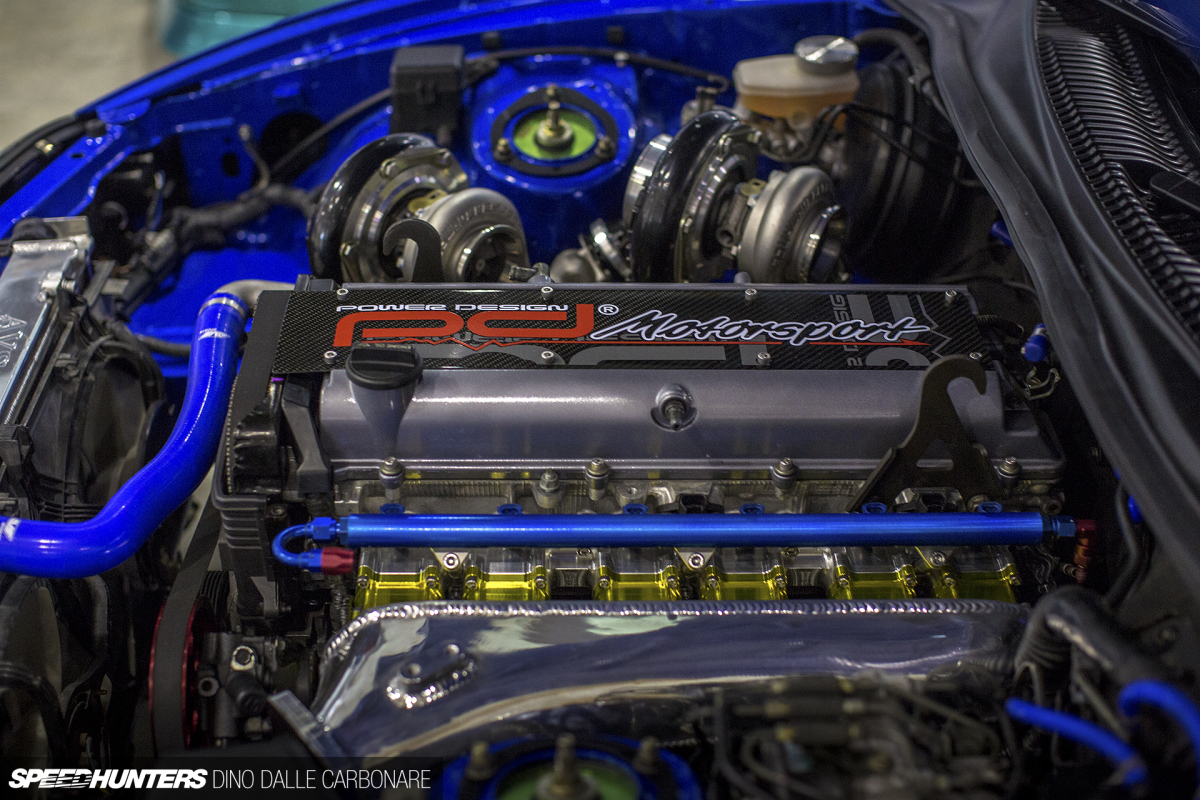 To ensure the already bulletproof Toyota motor can take the abuse, it's been rebuilt around a JUN 3.2L stroker kit, and there's HKS high-lift cams to make the most of the setup. There is still some plumbing that needs to be checked off, but once all done this is going to be a rather fun street car.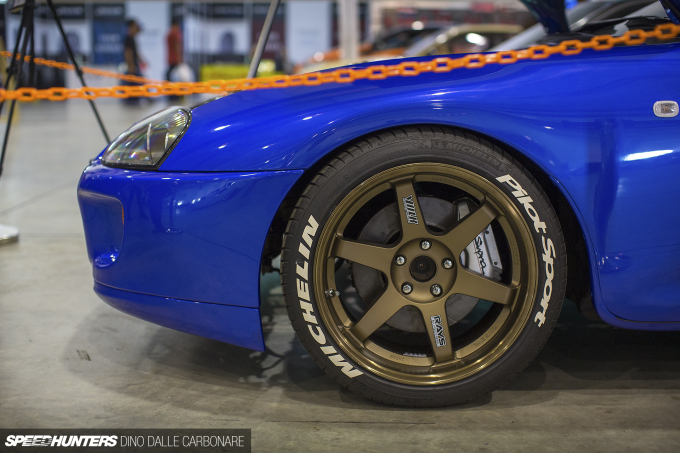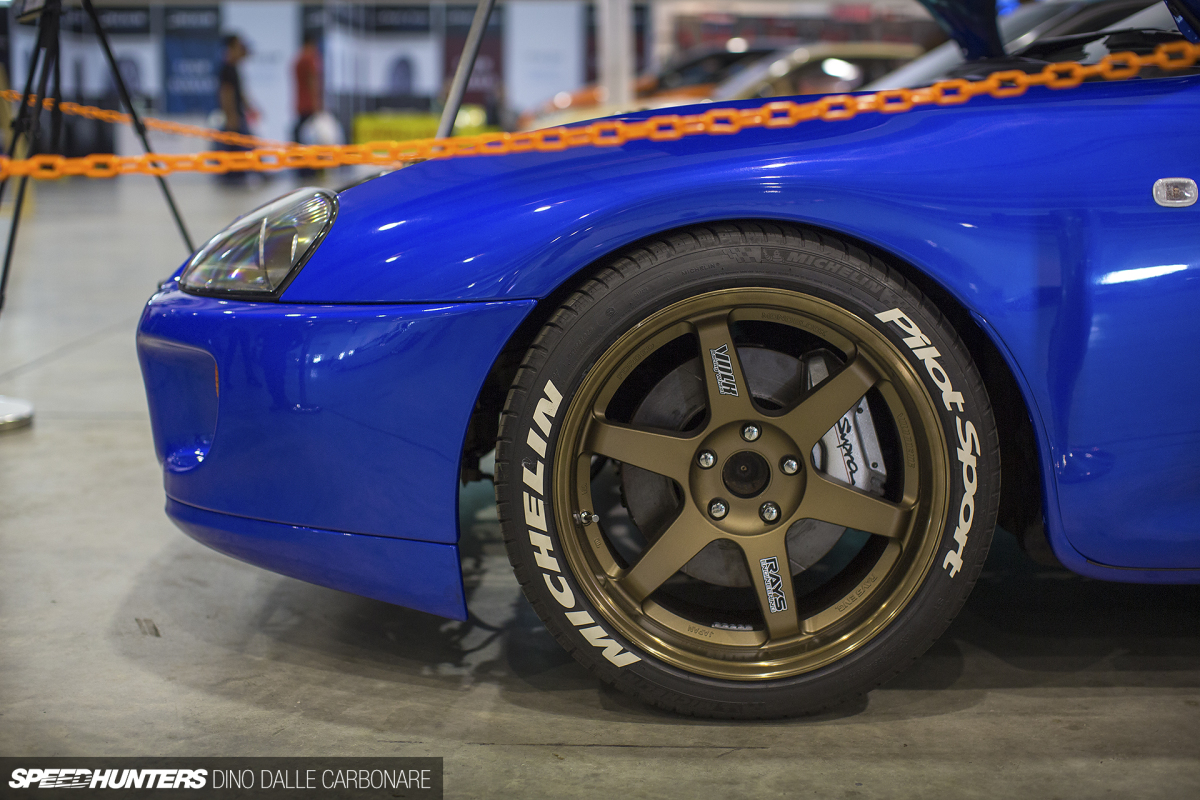 The stock body mated to RAYS Volk Racing TE37s in classic Bronze Almite makes the exterior look almost sedate; but as we often seen here at Speedhunters, looks can be deceiving.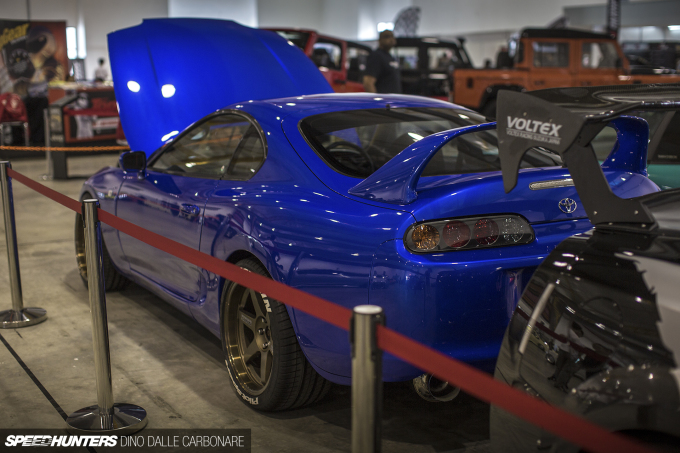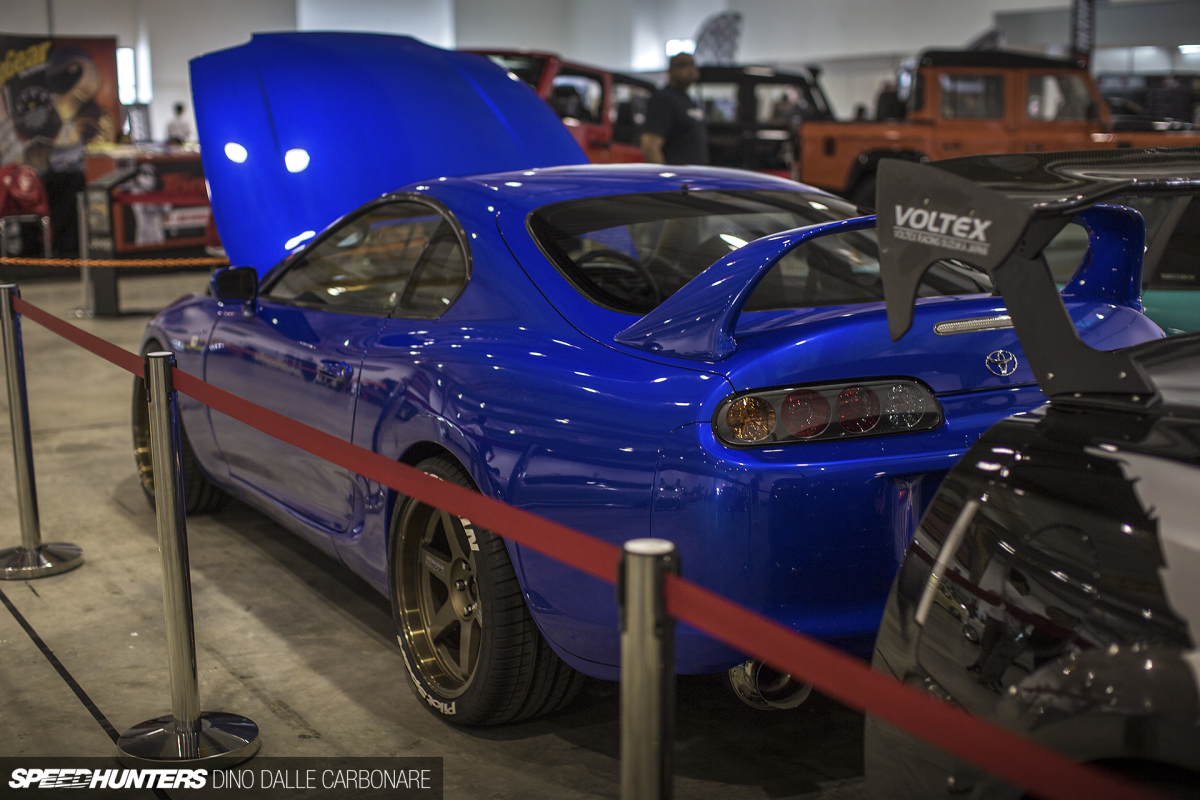 Presently, the Supra runs a stock 4-speed auto box, and although that suits the theme well, it will soon be swapped out for a proper 3-speed drag transmission along with a more strip-friendly wheel and tyre set up.
Dino Dalle Carbonare
Instagram: speedhunters_dino
dino@speedhunters.com