As a two-seat roadster, the Mazda MX-5/Miata is a car that's always had a pretty specific purpose: lightweight motoring fun. But even with that in mind, it's amazing how diverse the model's community is.
Some folks build their Mazdas for performance above all; others build theirs to cruise and look cool; and some go crazy with retro styling parts from boutique shops. Here we have a Miata build that includes elements from all three schools of thought.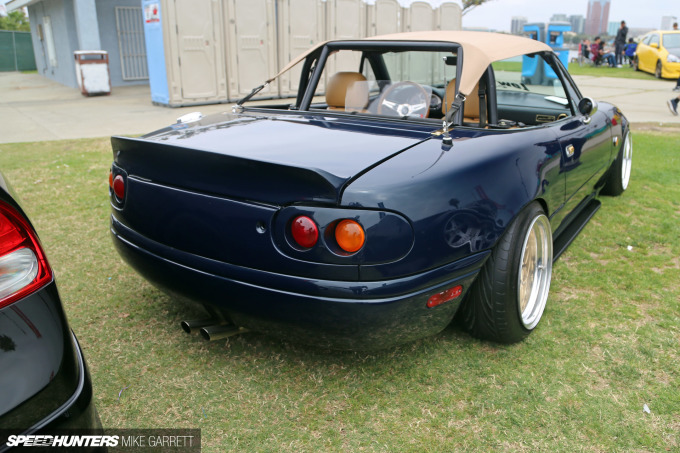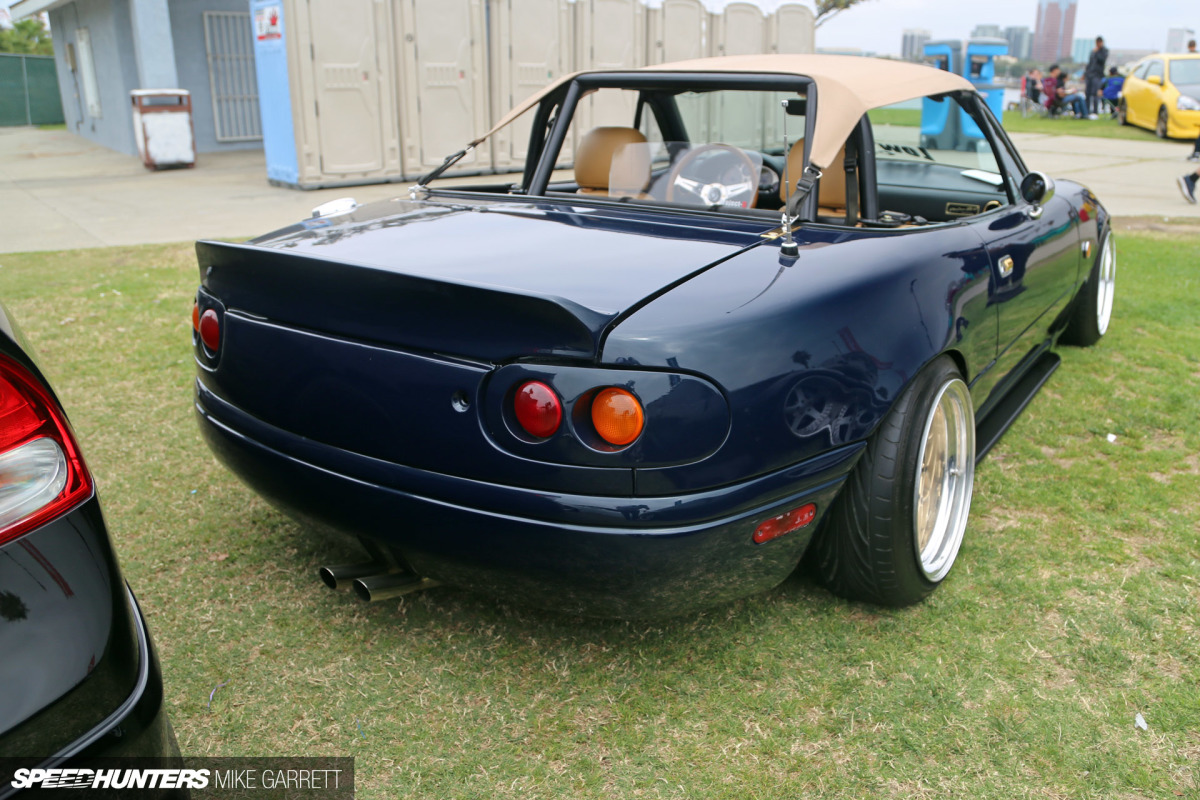 Owned by Eddie Rodriguez of Las Vegas, this 1995 Miata was one of my favorite cars at the recent Wekfest Long Beach event. It's a build with an appeal for both casual enthusiasts and hardcore Miata fans alike.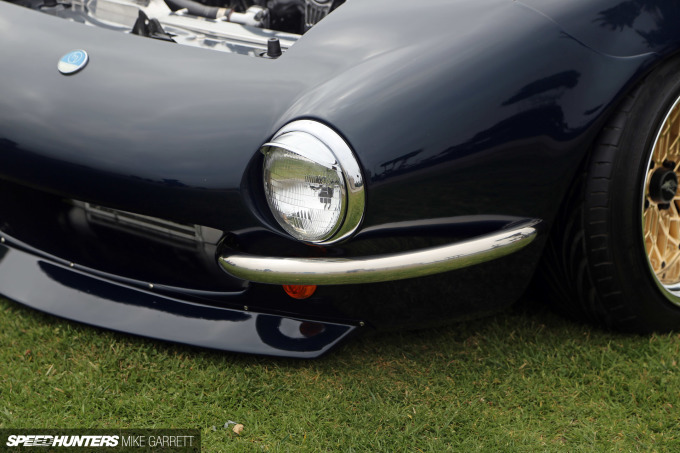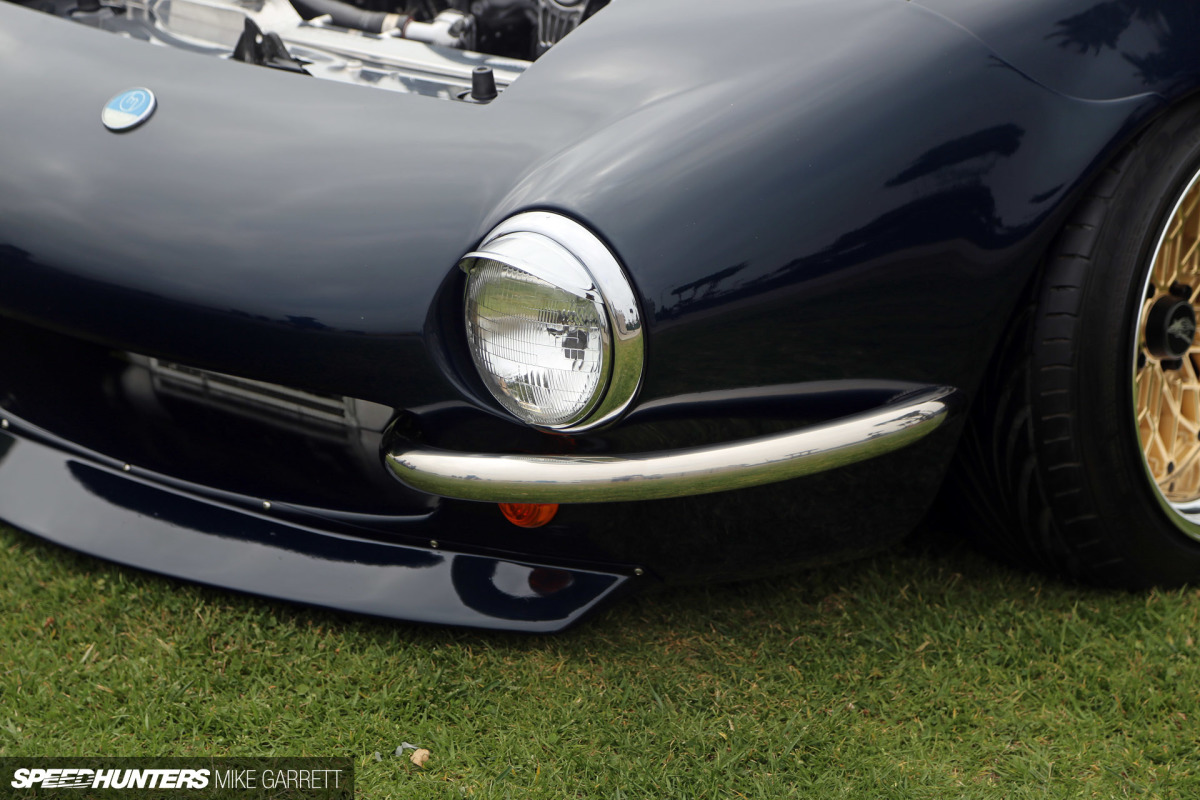 The most obvious difference from a standard NA8 Miata comes up front where Eddie has fitted a complete Pit Crew Racing nose conversion from Japan. The fixed-lamp, 1960s-esque facelift looks perfect in this dark blue body color. Other cool touches include a ducktail rear spoiler, low profile rear bumper, and a center-exit exhaust.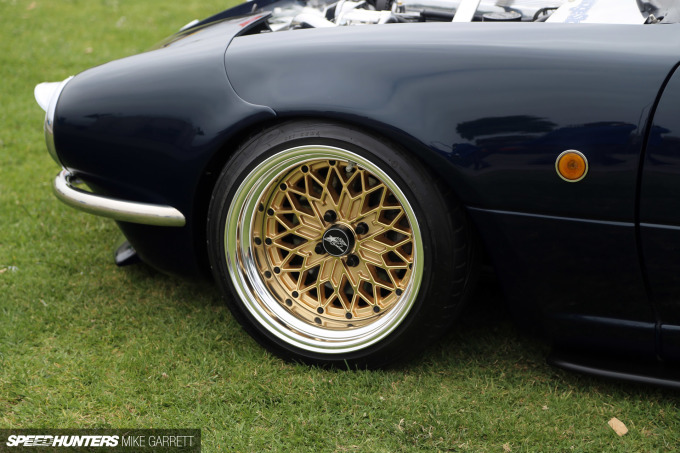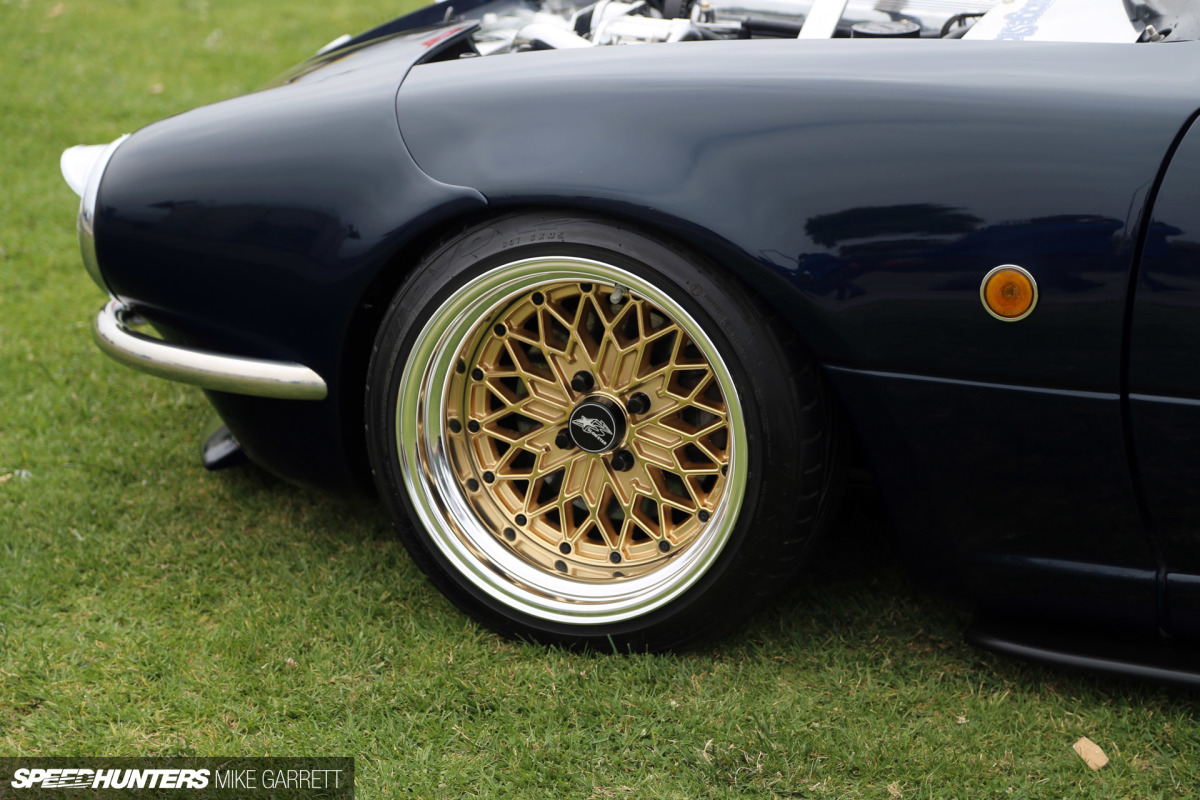 And perfectly complementing the retro-styled body is a set of 15-inch Star Road Glow Star (by Work) wheels with gold centers.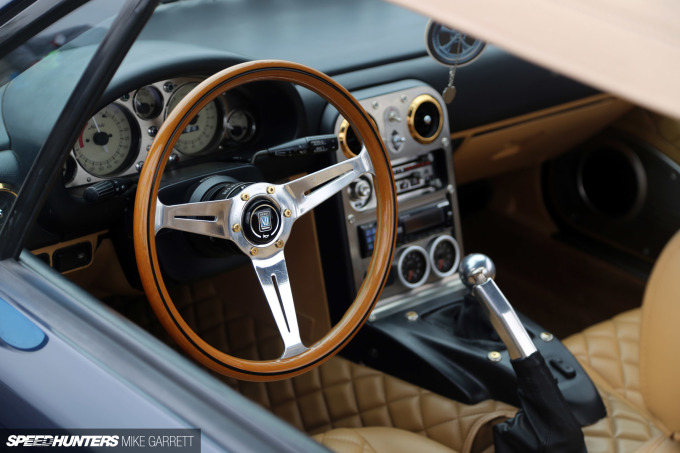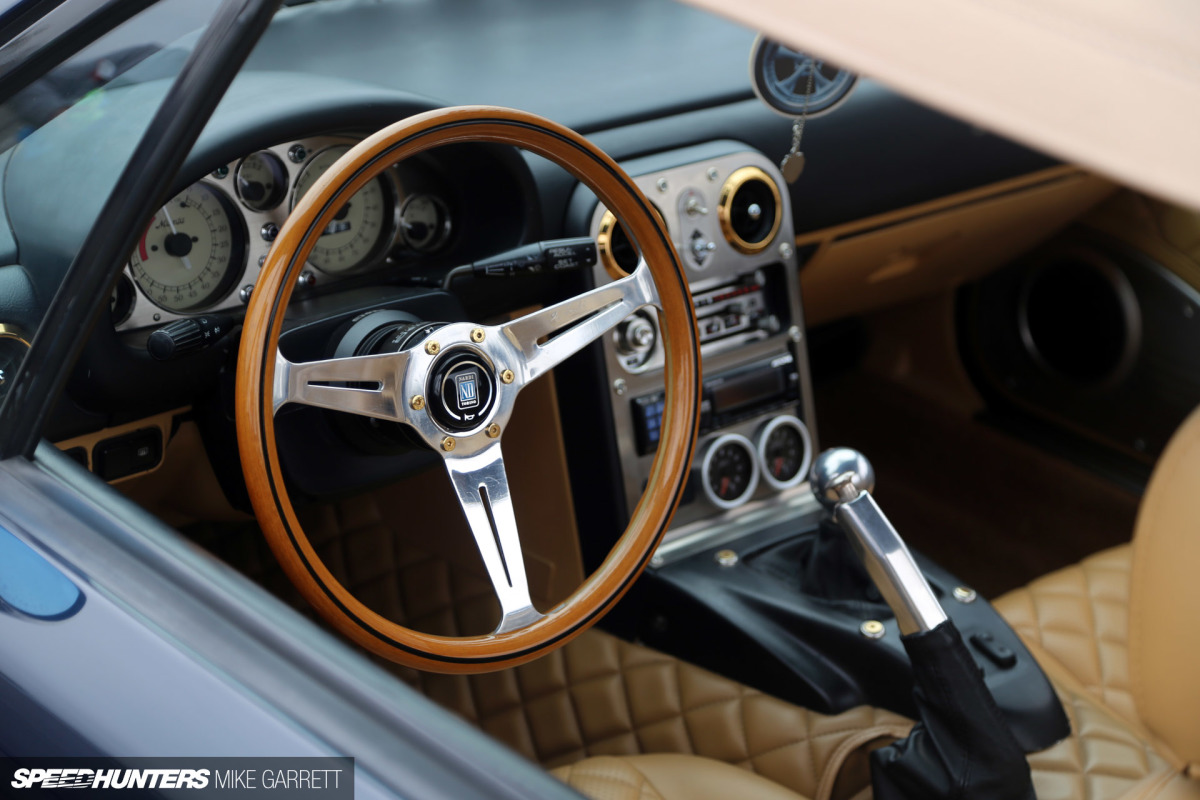 The interior of Eddie's Miata has been given the full retro treatment too. There are vintage-style gauges and center stack, diamond pattern leather upholstery, and a wood-rimmed Nardi steering wheel.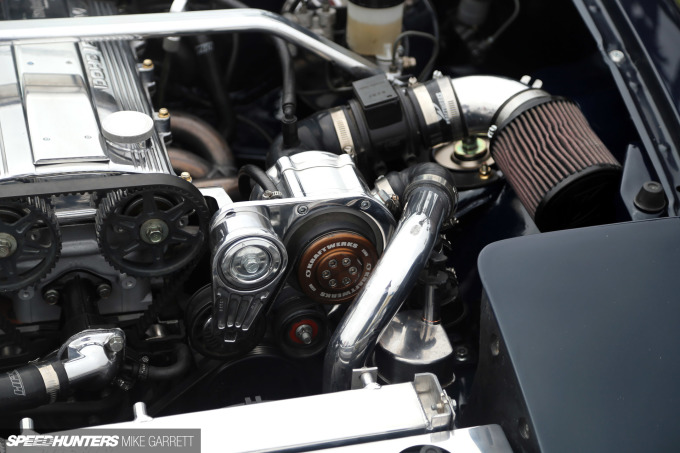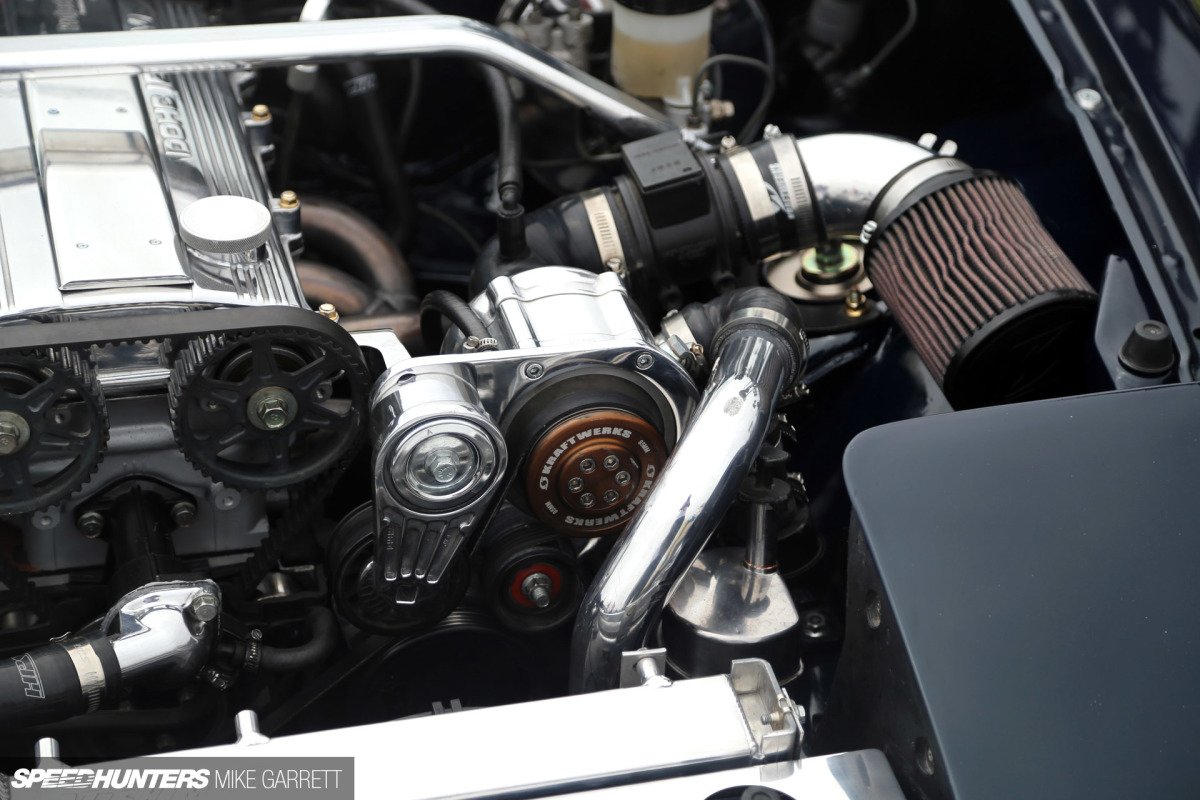 But if you thought this thing was only about looking cool, you'd be wrong. Under the hood, the Miata's 1.8-liter four-cylinder engine has been fitted with a Kraftwerks supercharger kit for some extra power.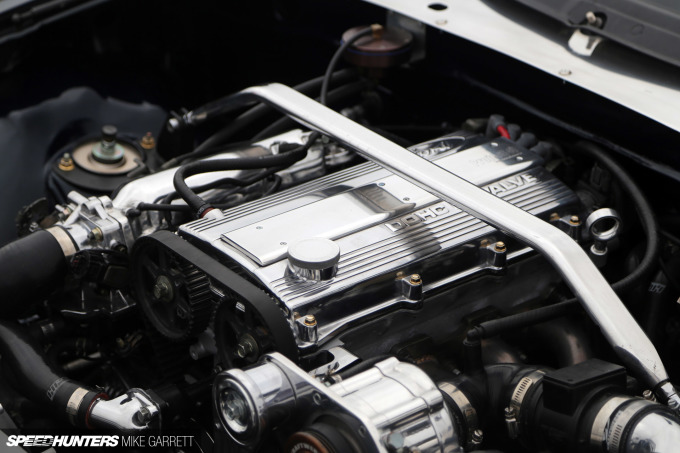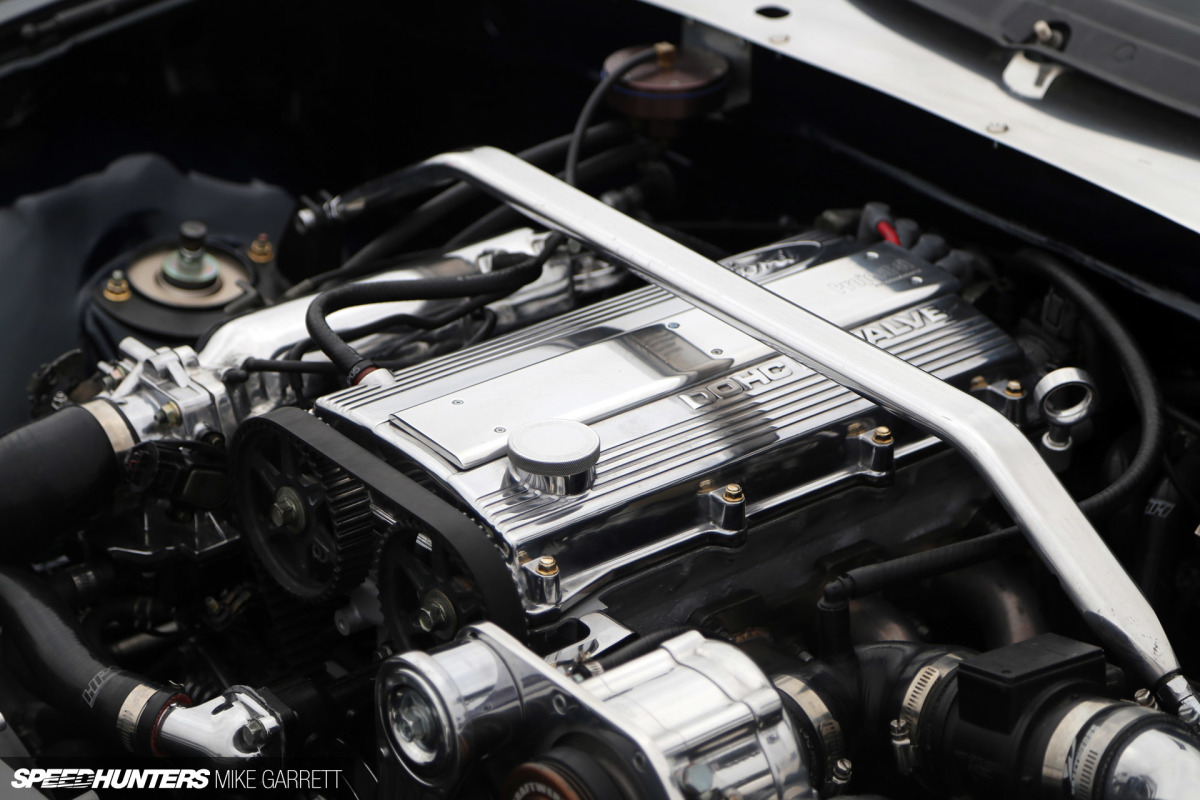 Also check out how Eddie has retrofitted a polished Ford valve cover onto to the original BP motor. He tells me he often gets asked, 'What kind of Ford motor is that?'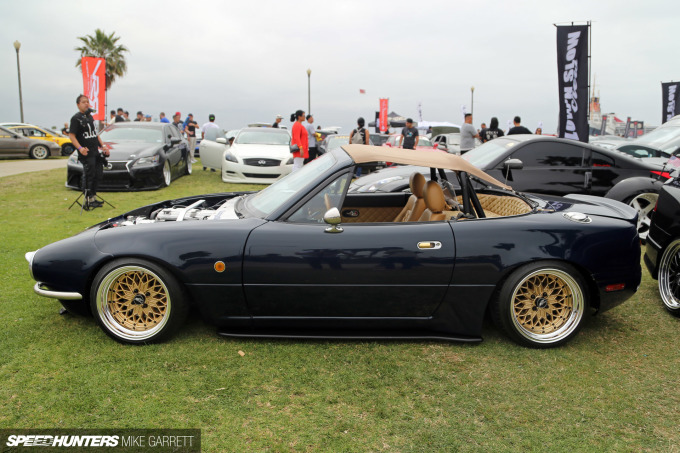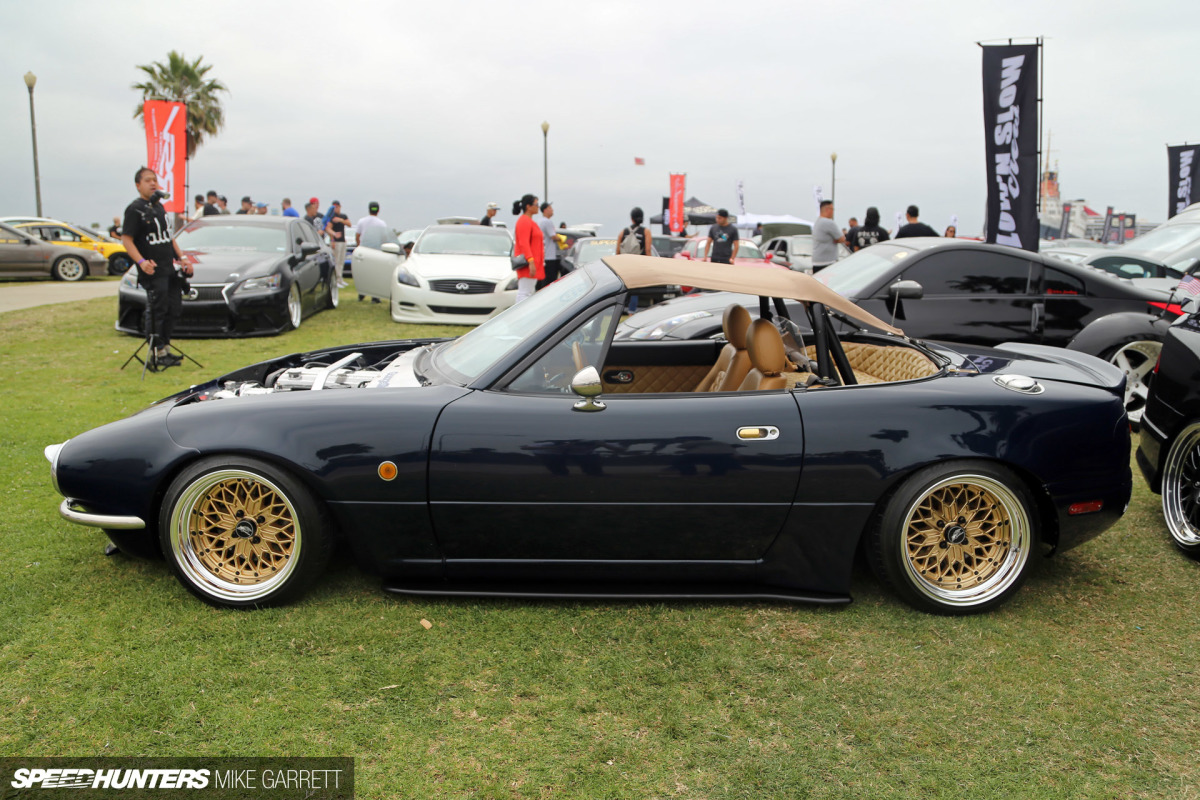 Will the low ride height and wide wheels bother the Function Police? Probably, but who cares? From the body to the cockpit to the engine bay, Eddie's car is one of the coolest and most cohesive Miata builds I've seen in a long time.
Mike Garrett
Instagram: japanifornia
mike@speedhunters.com